If you are here, you're probably thinking of welcoming one loyal Beagle into your home. They've earned their status as extra hunting dogs, but they are also loyal and happy dogs that will bring so much joy into your life.
Originally bred to hunt in packs, they are used to being in a group, and they enjoy the company of others. There are two different varieties of Beagle, one being under 13 inches at the shoulders and others between 12 and 15 inches. Both of those are solid and sturdy.
Beagle colors are so pleasing, going from tricolor to lemon and red and white. They have remarkable and memorable faces with long houndy ears and big hazel or brown eyes.
This dog breed is truly lovable and happy and possesses all qualities that make them great family companions.
As the most popular hound dog in America for years, it is no wonder people are looking for them. Buckle up, as you are going to see 4 Beagle breeders in Virginia and hopefully find one for yourself.
Beagle Puppies For Sale In Virginia
Beagles are truly wonderful companions with many wonderful traits. However, they are not for everyone. Beagle owners need to be ready for a lot of activity and exercise since Beagles need it due to their hunting past.
Beagle colors, by the AKC standards, are black tan and bluetick, black and white, black and tan, black fawn and white, black red and white, white and tan, and so on. We'll now see what our picked breeders have to offer.
If you think you are the perfect fit for a Beagle, that's great, as you'll definitely read a good list of respectable Beagle breeders in Virginia.
1. Beowulf Kennel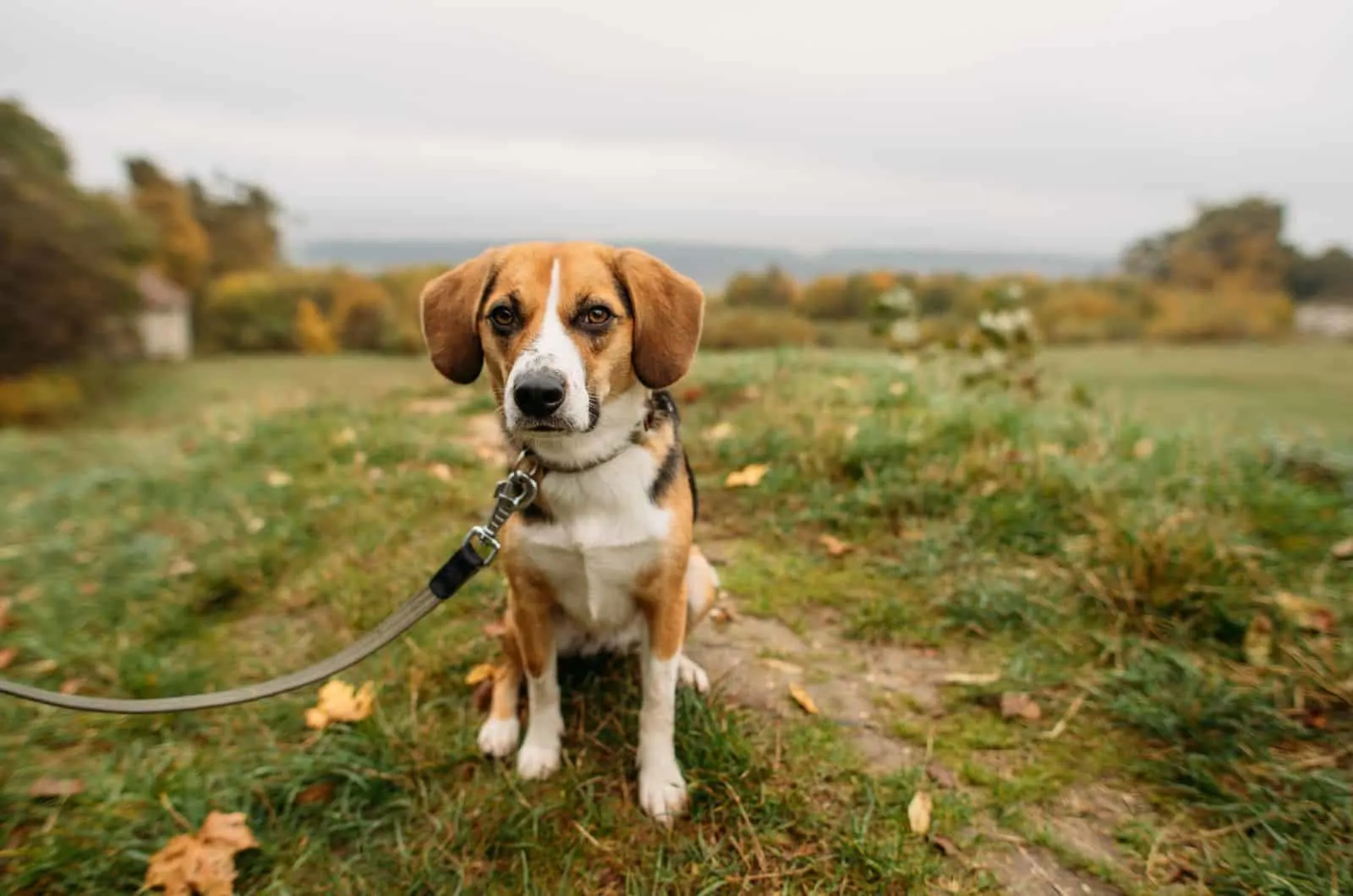 Beowulf Kennel is a small show kennel located in central Virginia. This kennel has years of experience, breeding since 1985, when they started the Beagle bloodlines of Chrisette, Bridal vale, White Acres, and Buglair.
They aim to produce a pretty hound that exceeds the elegance of the breed type. Their focus is on the temperament of the breed, so the Beowulf Kennel Beagles have a wonderful disposition that makes them great family companions.
The breeder states that their Beagles are comedians and enjoy a bit of mischief from time to time. They also breed German Shepherds that exhibit at conformation shows.
If you are interested, feel free to contact the Beowulf Kennel.
Breeder's Information
Address: Farmville, Virginia
Website: Beowulf Kennel
2. Hall Mountain Rabbit Beagles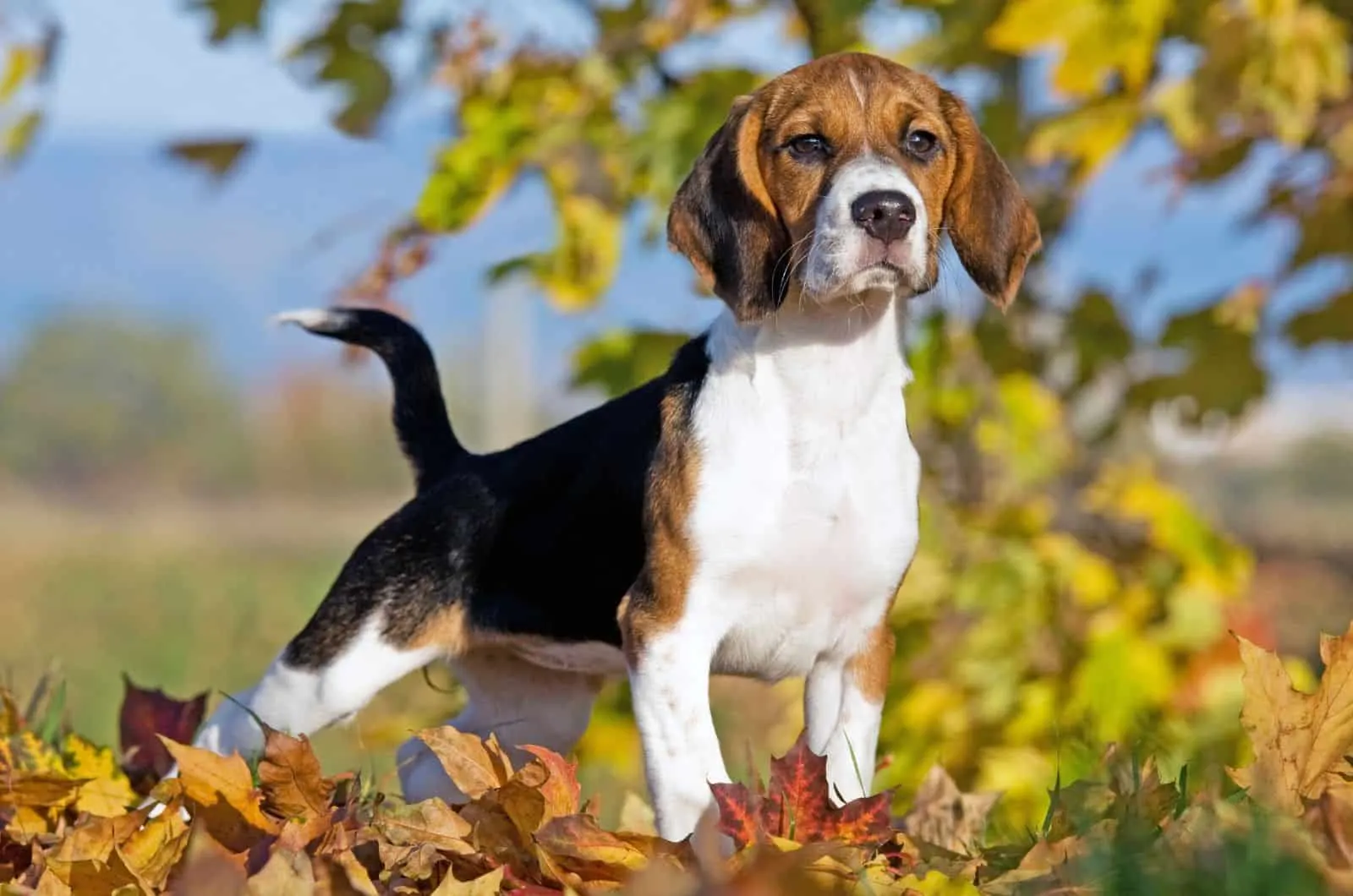 Hall Mountain Rabbit Beagles is a kennel that Hunter and Philip run, located in the Shenandoah Valley of Virginia. With years of experience, they show many different bloodlines in their kennel so they can develop their own.
All their dogs are AKC registered and have been competing in UKC, ARHA, and PKC. Hall Mountain Rabbit Beagles is a proud member of the National Beagle Club in Aldie, Virginia.
Because Beagles were hunting dogs, the breeder says that when the time comes for a Beagle to be a hunting dog, they run with exceptional speed while maintaining line control and superior check work. They want Beagles to have elite conformation working on adding more control into the bloodline.
Feel free to contact the breeder and discover more about Hall Mountain Rabbit Beagles.
Breeder's Information
Address: Shenandoah Valley, Virginia
Email: [email protected]
Phone Number: 540 241 5919 / 540 221 0797
Website: Hall Mountain Rabbit Beagles
Facebook: Hall Mountain Rabbit Beagles
3. Skyline Rabbit Beagles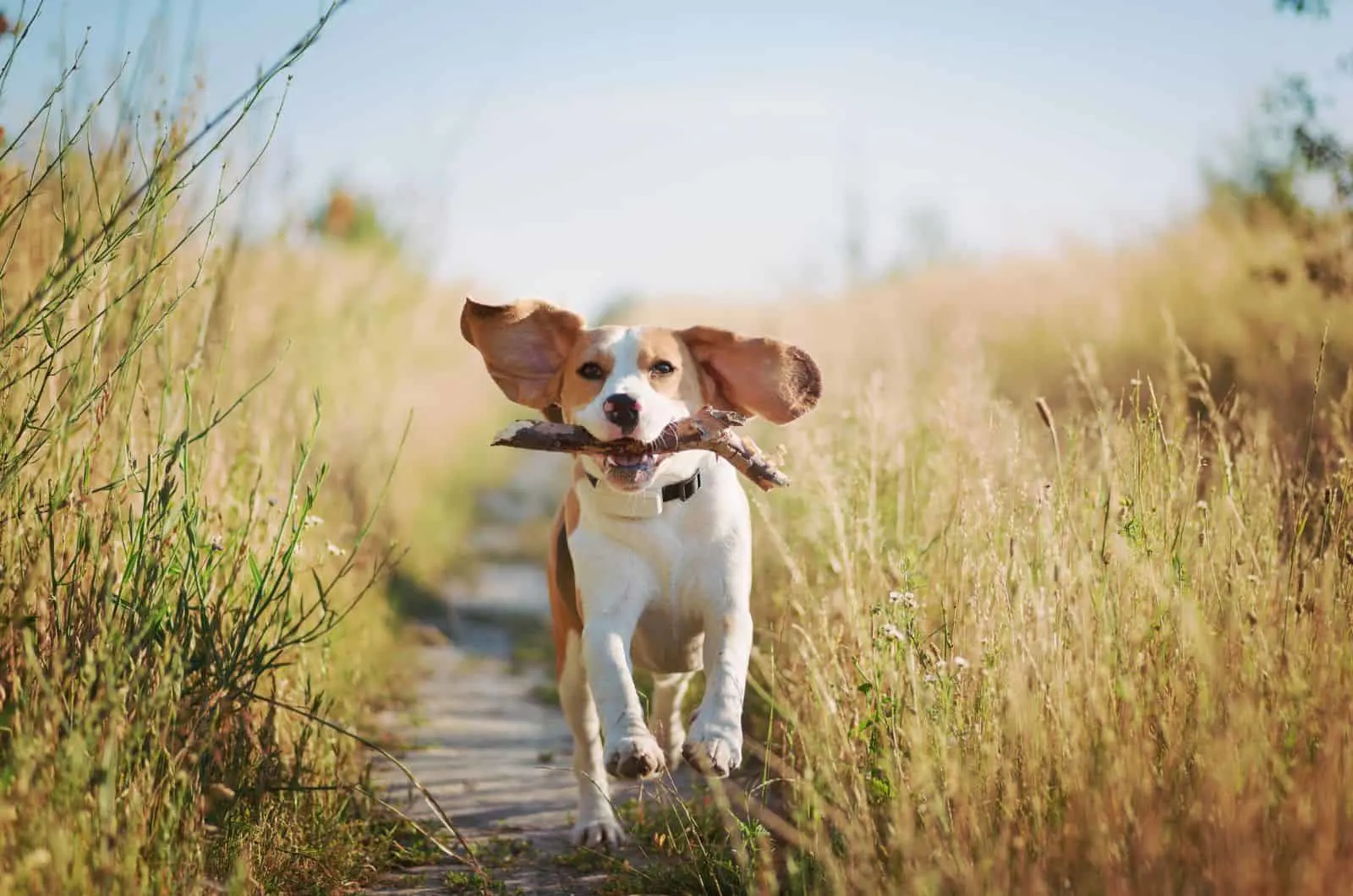 Skyline Rabbit Beagles is a small kennel located in Elkton, Virginia. Timmy and Dexter become best friends in running rabbit hounds. They were introduced to field trials in 2010 and had been breeding these lovely pets since then.
They are fans of Northway Reffetts Ky Mtn bloodline and are proud members of the Virginia Rabbit mafia.
Contact the breeder to find out more about their Beagles.
Breeder's Information
Address: Elkton, Virginia
Email: [email protected] / [email protected]
Phone Number: 540 271 8201 / 540 383 8298
Website: Skyline Rabbit Beagles
RELATED: What Were Beagles Bred For—The Interesting History Of Beagles!
4. MacyBay Beagles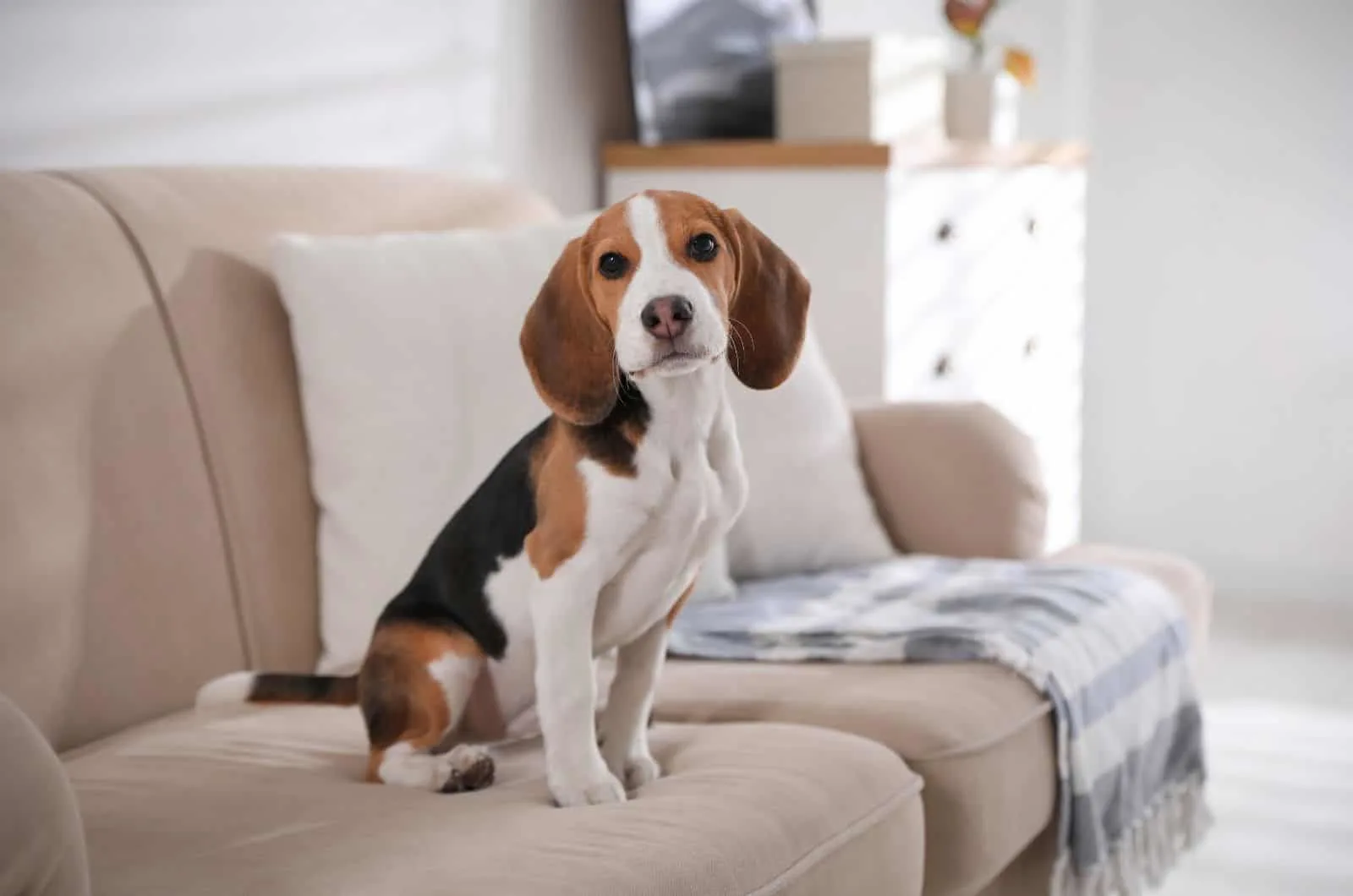 MacyBay Beagles is our fourth Beagle breeder in Virginia. This small kennel is located in Louisa. This breeder has been breeding AKC Beagles for Pets, Rabbit Hunting, and Pets.
With over 24 years of experience raising and breeding Beagles, there is no doubt that MacyBay Beagles are great rabbit dogs as well as wonderful pets. Puppies, before leaving, will have their first shots of vaccines, be totally dewormed, and be AKC registered.
Puppies will go to their forever home with a "Puppy Folder" that contains Shot/Deworming information, AKC puppy papers, information from AKC on their programs and services, and information from Purina as a guide to caring for your new Beagle puppy as well as their recommendations, also a small bag of Purina puppy chow for the first meal in their new home.
Strong hunting line pedigrees are this breeder's specialty, so if you are interested in having that Beagle, you should contact MacyBay Beagles.
Breeder's Information
Address: Louisa, Virginia
Email: [email protected]
Website: MacyBay Beagles
Facebook: MacyBay Beagles
How Much Do Beagles Cost?
If you look at the average costs of medical expenses, insurance, food, and dog equipment, the average price of a Beagle would be around $2,905.
However, expenses can go from $1,555 to $4660, depending on the breeder, the area you live in, and the things you choose to focus on when buying a Beagle puppy.
What Is The Name Of The Organization That Is Involved In Beagle Breeders In Virginia?
The Envigo Beagle Breeding Facility in Norfolk became a very popular name in connection with Beagles when local news announced that the people for the Ethical Treatment of Animals (PETA) discovered the abuses going on in the facility, publishing a video where people could see sick dogs that live in unsanitary conditions.
Envigo announced that they would shut the facility in Cumberland County, with lawyers arguing about ending violations of the Animal Welfare Act in order for the company to recoup some of their losses.
CUMBERLAND COUNTY, Va. (WRIC), a federal judge in Charlottesville ordered quitting breeding new puppies but allowed selling for biomedical research purposes.
The partnership between Envigo and nonprofits should serve as a model for other companies.
Final Thoughts
Our Beagles are undoubtedly great family pets, even though they were first bred to be hunting dogs. If you are to choose a Beagle as your new family member, make sure that you pay attention and take great care of its needs.
For you to check out upcoming litters, contact some of our Beagle breeders in Virginia so you can be with your new furry companion and enjoy life.
Related Content
Top 12 Beagle Breeders In California + More!
Top 7 Beagle Breeders In Texas: Where To Find Your New Pet