Shedding is a make-or-break trait when you are looking for a dog but suffer from allergies. Even if you only have mild symptoms, a high shedding potential dog can worsen them.
This is why, today, we are taking a deep dive into the selection of the best Cockapoo breeder in Texas. I would never leave you hanging, which is why I created this list of reputable breeders to get that "hypoallergenic" Cockapoo acquisition process started.
Cockapoo Puppies For Sale In Texas
Everyone knows by now that there are standard-sized, miniature, and toy Cockapoos. You might find the odd non-standard on this list, but the main focus will be on providing you with the best standard-sized Cockapoo breeder.
Luckily, Texas has been blessed with many good breeders, so choosing one from this already top-level list will be a fun process. No unnecessary additional information means less time spent on getting the best dog. Ready. Set. Go!
1. Cedar Ranch Cockapoos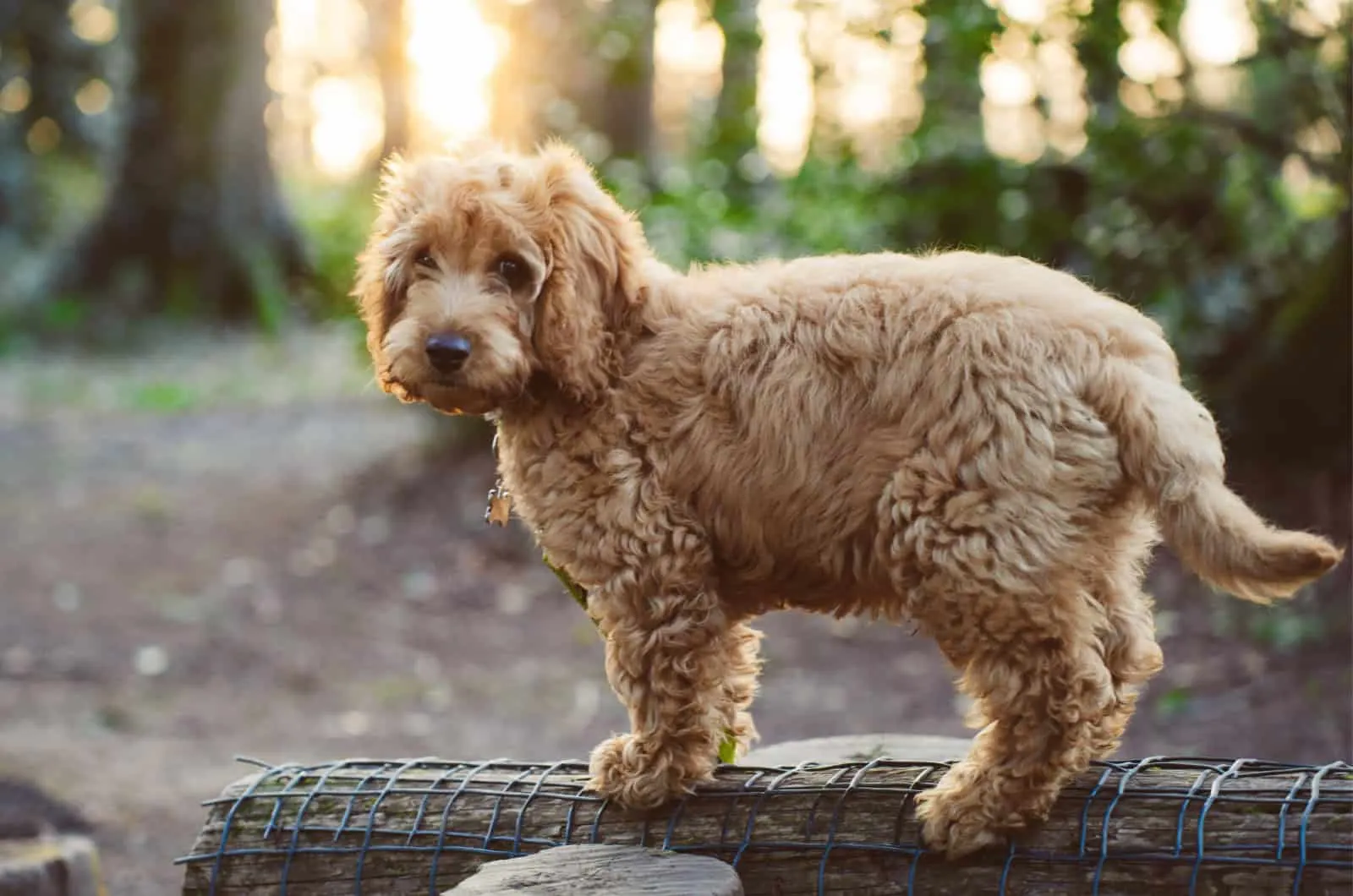 This family-owned breeder is set on making sure people understand that a "designer breed" is not about looks only. A healthy Poodle and Cocker Spaniel parent are necessary to produce the best possible offspring. Cedar Ranch does that quite successfully.
Adult and puppy dogs have lots of space on their property located in Waco, Central Texas, and lead very healthy lives. Parent dogs are all health screened to rule out genetic diseases, and the puppies are vet-checked and receive their first round of vaccination and deworming.
Puppies go through socialization, interacting with the family, and being part of their daily lives creates a realistic future scenario for the puppy's life. Included with the medical certificates are American Cockapoo Club (ACC) registration papers and a two-year health guarantee.
They also give you a "transition pack" for the puppy to adapt more easily to the new life. The food they send you in this bag of goodies is the same one they feed their dogs, so you get a chance to try it on your other dogs (if you have them).
Do not let the name of the site (Cedar Ranch Doodles) get under your skin. They are 100% Cockapoo breeders who accept Cockapoos are doodles too.
The Process Of Acquiring A Puppy
You can call, send an email or simply fill out the contact form on their website. There is no information on prices available on the website, so you will have to get that from the owners.
A puppy agreement or contract is available online for you to fill out and sign. To reserve a puppy, you will have to place a non-refundable deposit of $500. In terms of shipping, they are very flexible.
For ground transportation to your home address or a flight nanny, you will have to pay an additional fee (inquire with the breeder about the amount). There is also the option of picking up your puppy at the breeder's closest airport or personal pickup and the ranch.
The puppies are ready for pickup or shipping only after they are ten weeks old. This is due to the precautionary full round of shots. Puppy safety first.
Breeder Information
Address: Waco, Texas
Phone: +1 254-651-8756
Email: [email protected]
Website: Cedar Ranch Cockapoos
Socials: Instagram
2. Lonestar Cockapoos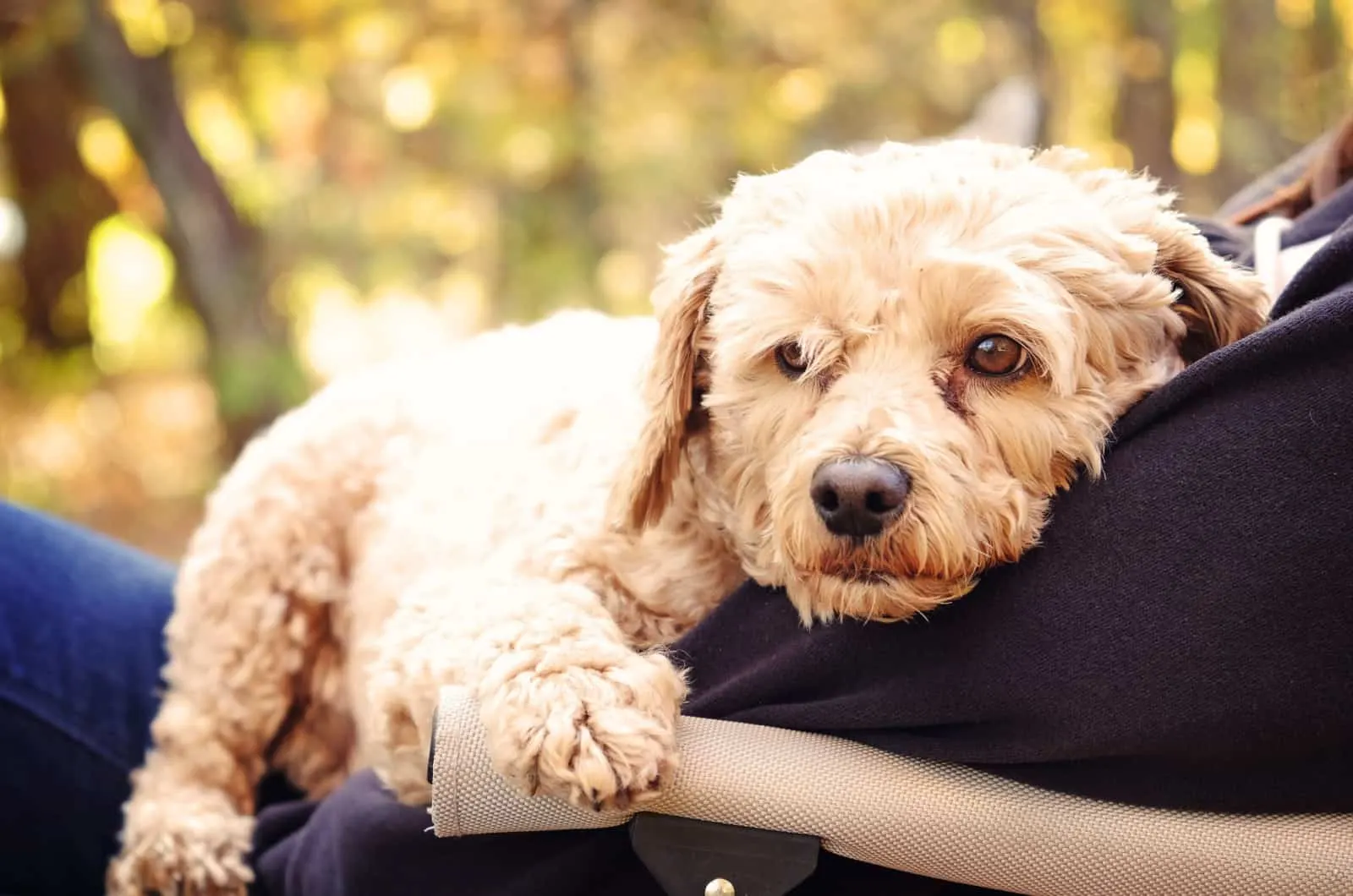 Based in Stephenville, this breeder's mission is to create a perfect, allergy-friendly family dog. How do they do it? It is Texas magic, I guess.
Jokes aside, all of their female Cocker Spaniels are registered with the American Kennel Club (AKC). This means that regular genetic tests are performed on both parents to rule out any congenital diseases in the puppies.
Keep in mind that their puppies come with docked tails and removed dewclaws, so if you prefer yours to have an intact tail or dewclaws, let them know. Vet checks, deworming, and vaccination are all taken care of before you come to pick up your puppy.
All dogs are raised inside the house, so they will come to your home ready to play, cuddly, mischievous, and all the other nasty puppy business that comes with it.
The Process Of Acquiring A Puppy
Getting in touch should be no issue. They have a contact form, phone, email, and Facebook account. Reserving a puppy is as easy as filling out the form and sending it. Optionally, you can use the live chat on their website in the lower right corner.
A puppy reservation is done after you have already discussed everything over the phone or the internet. The deposit fee is on inquiry, but the prices are listed on the website. While blue-eyed puppies cost $3500, other eye colors come in at $2500.
If you are from outside the state or cannot make the trip to their ranch, check with the owner about transportation and shipping. So far, only personal pickups are available.
Breeder Information
Address: Stephenville, Texas 76401
Phone: +1 254-485-3973
Email: [email protected]
Website: Lonestar Cockapoos
Socials: Facebook
3. Southern Star Puppies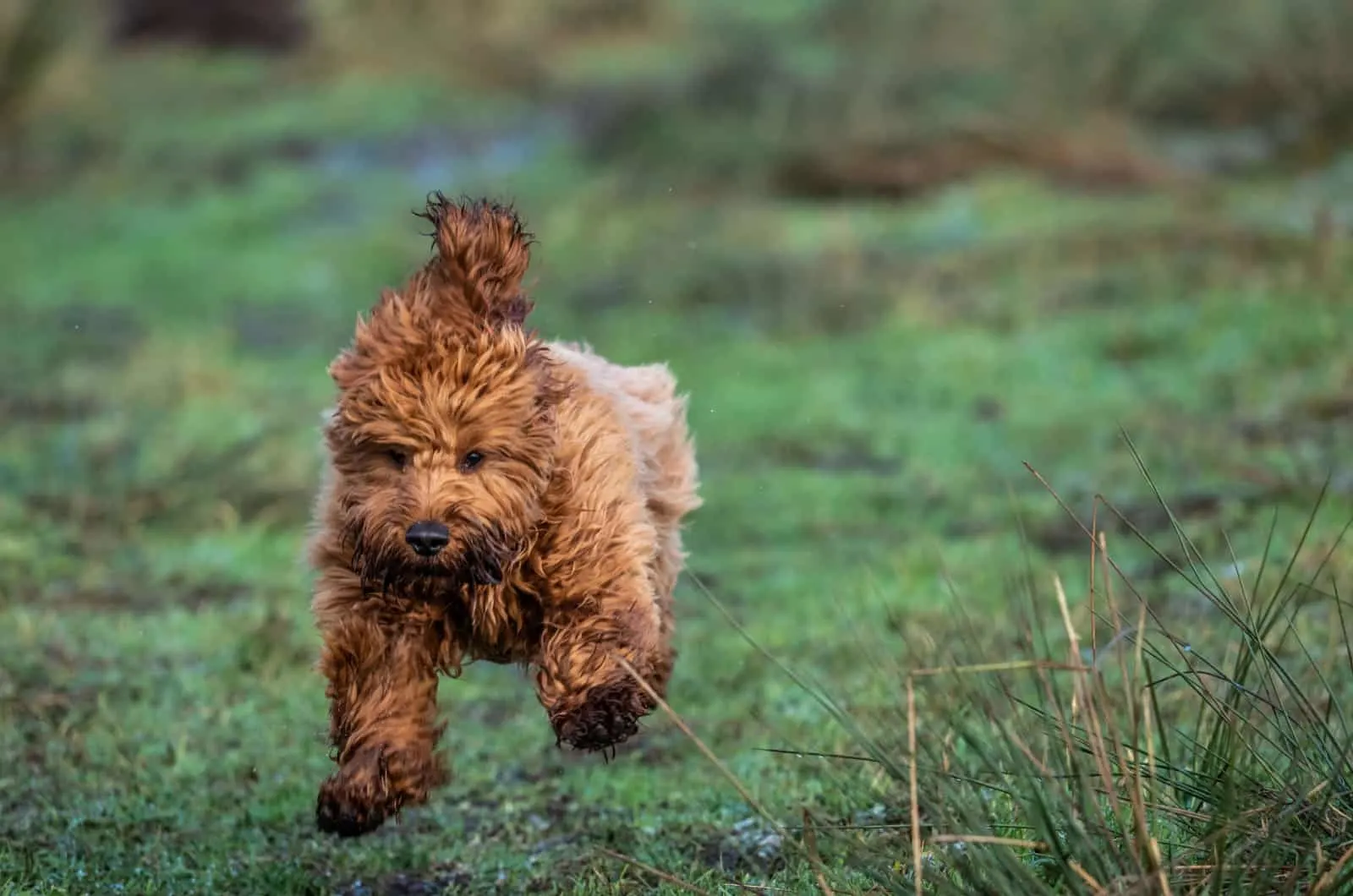 A safe haven with vast open spaces and ponds sounds like the place where Cockapoos spring out from the ground. On a small farm near Eustace, Texas, this family breeds dogs that never seize of reminding everyone that they excelled at performing several important duties.
The Cocker Spaniel and Poodle parent dogs are all AKC registered, and the multigenerational males are screened for the most common genetic diseases. They also have miniature Cockapoos litters.
Their puppies come in a variety of colors, so you are covered in that department. A one-year health guarantee, vaccination, deworming, and Continental Kennel Club (CKC) registration are all included in the price.
The Process Of Acquiring A Puppy
All the usual methods of communication are available: phone, email, and a contact form. To get underway, you simply have to go to their puppies section, see which one you like the most, place a deposit and fill out and sign the purchase agreement.
In terms of transportation and shipping, you will have to discuss it with the owner. Other than personal pickup at their farm, there is no listed information about flight nannies or ground transportation.
Breeder Information
Address: Eustace, Texas
Phone: +1 903-910-7719
Email: [email protected]
Website: Southern Star Puppies
4. Countryside Cockapoos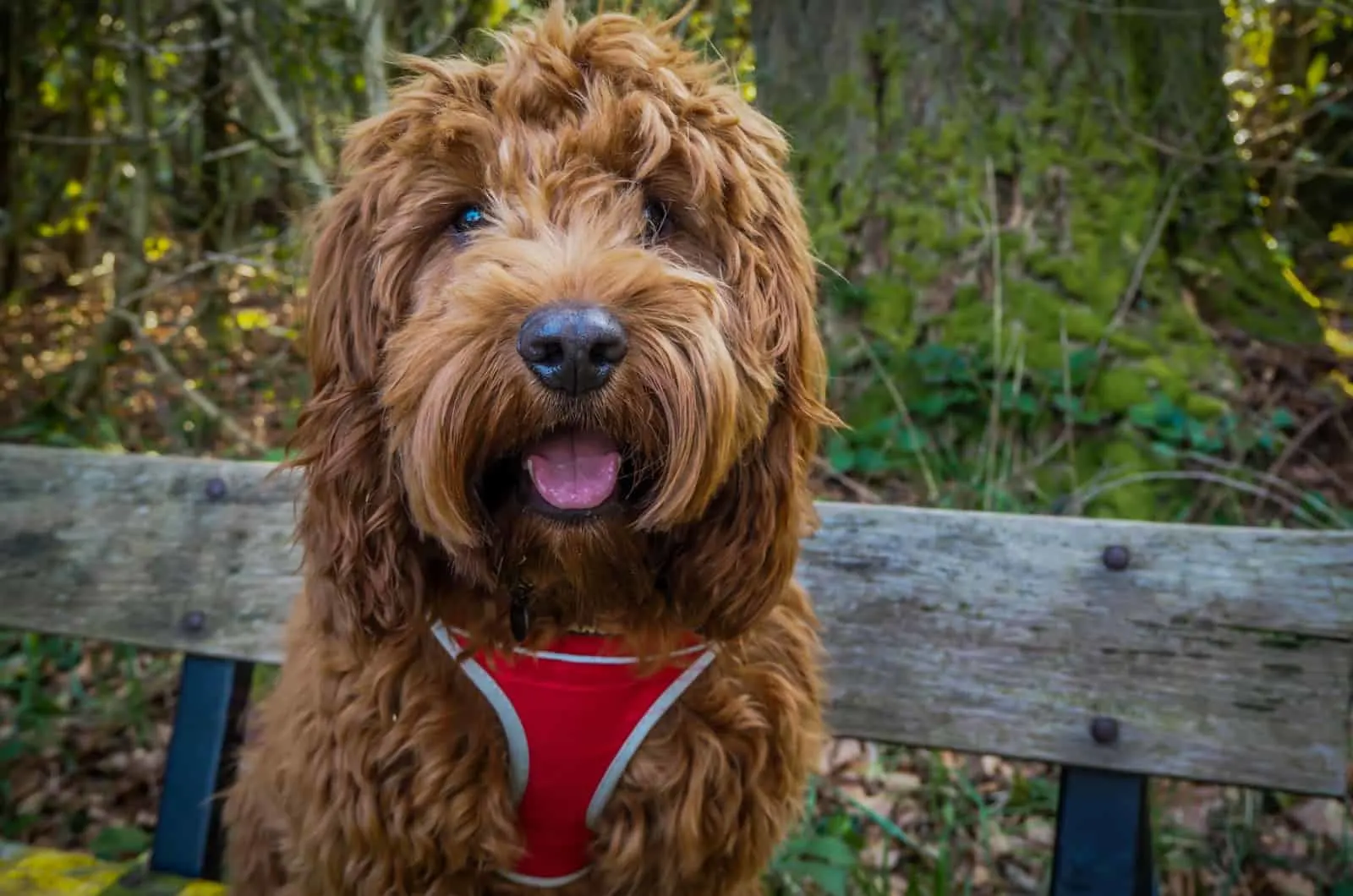 Spending his entire life on a farm surrounded by animals made the owner, Eric Foster, realize that Cockapoo breeding is not only popular but also a rewarding job. Clearly, the dogs are loved at Countryside Cockapoos, and this small breeder will wow you with their customer service.
In addition to having many color options, they also breed both miniature and standard-sized Cockapoos. Your puppy will come with a three-year health guarantee, vaccination and health test certificates, and the usual contract.
Even if they are located in Missouri instead of Texas, you are set for a lifetime (dog's lifetime, of course) of support from Countryside. Whatever you need answering, they will gladly help you with it. That is a nice touch.
The Process Of Acquiring A Puppy
Getting a puppy from Countryside is very easy and quick. You can only fill out the contact form to get in touch, but they will respond quickly.
The puppy gallery includes prices, so you can just choose one and pay a $400-$500 deposit fee to reserve it after filling out the previously linked form.
Pricing for standard-sized Cockapoos is $1000, while miniature Cockapoos are a bit more expensive at $1225. Shipping options include ground transportation to your address, flight nanny, personal pickup at the breeder's closest airport, or pickup at the farm.
Breeder Information
Website: Countryside Cockapoos
5. Pokagon Cockapoos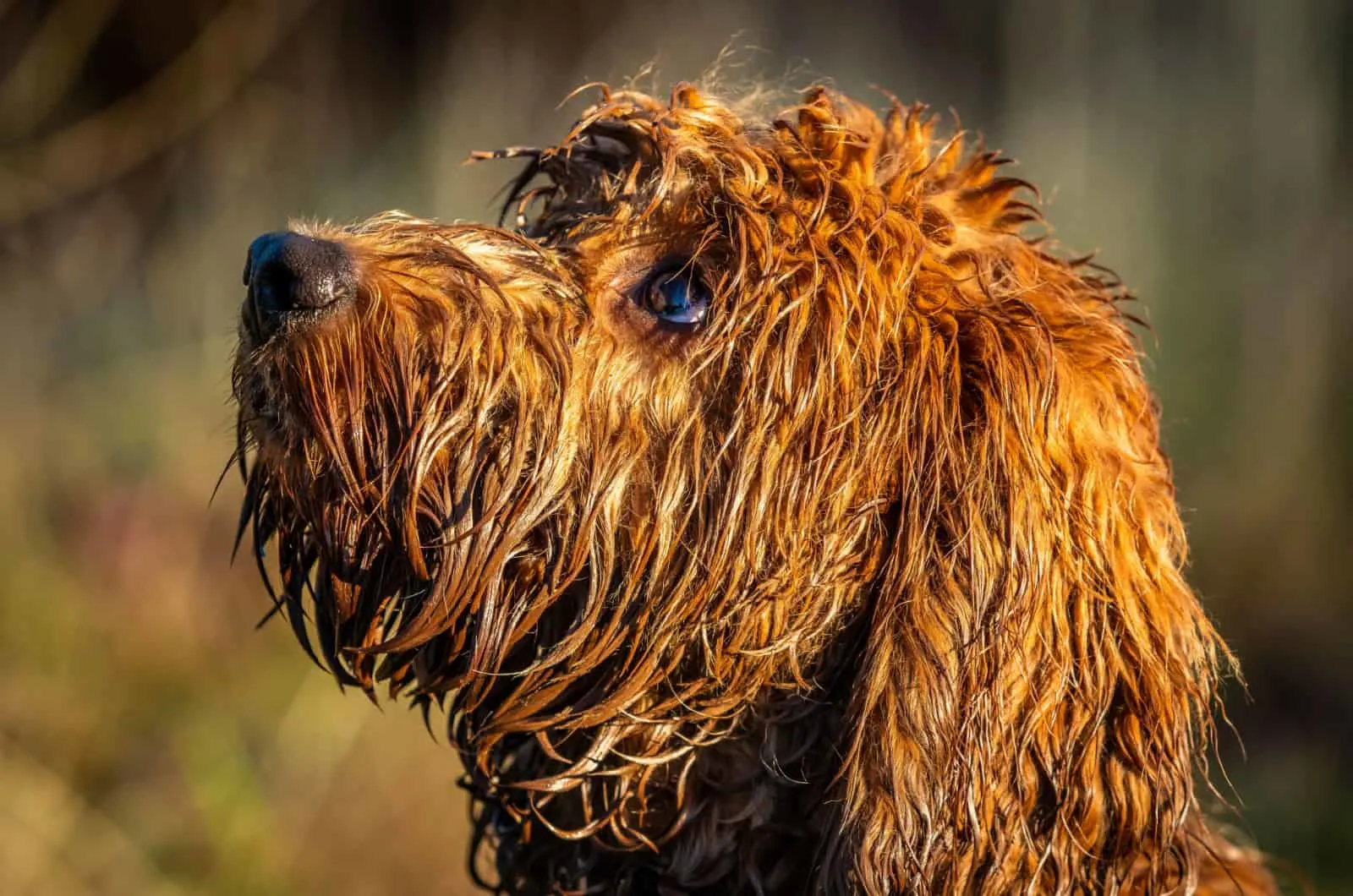 This is a breeder with many years of experience, and they founded the breeding business on some AKC Champion Cocker Spaniels. The operation is based on breeding these well-renowned Spaniels with AKC top-class Miniature Poodles.
You can read their testimonials page and see for yourself how many happy customers they had and still have. Their beautiful Cockapoo puppies are raised as family members and are thoroughly vet-checked. Genetic diseases and congenital issues are covered by a one-year health guarantee.
All the puppies are potty trained, have great marks in socialization skills, and become a shippable bundle of joy once vet checkups, vaccination, and deworming are all done. This is around eight weeks of age. Tail docking is possible if you express your wish for it to be done.
The Process Of Acquiring A Puppy
A phone number, email address, and online web shop are pretty good options in terms of communication and easy-of-access acquisition. You can directly place a $500 deposit fee through the shop, where you can browse puppies and see the prices.
Make sure you first text the owner for information on available puppies. They do not have litters at all times, so a waiting list is probably going to be the first and only obstacle between you and your new Cockapoo. Getting your name on the waiting list will cost $100.
Shipping is unavailable, and the only option is a personal pickup. Pokagon is located in Shelbyville, East Texas, so it might be a deal breaker for those who live out of state.
Breeder Information
Address: Shelbyville, Texas
Phone: +1 936-572-0708
Email: [email protected]
Website: Pokagon Cockapoos
6. Sugar Bear Cockapoos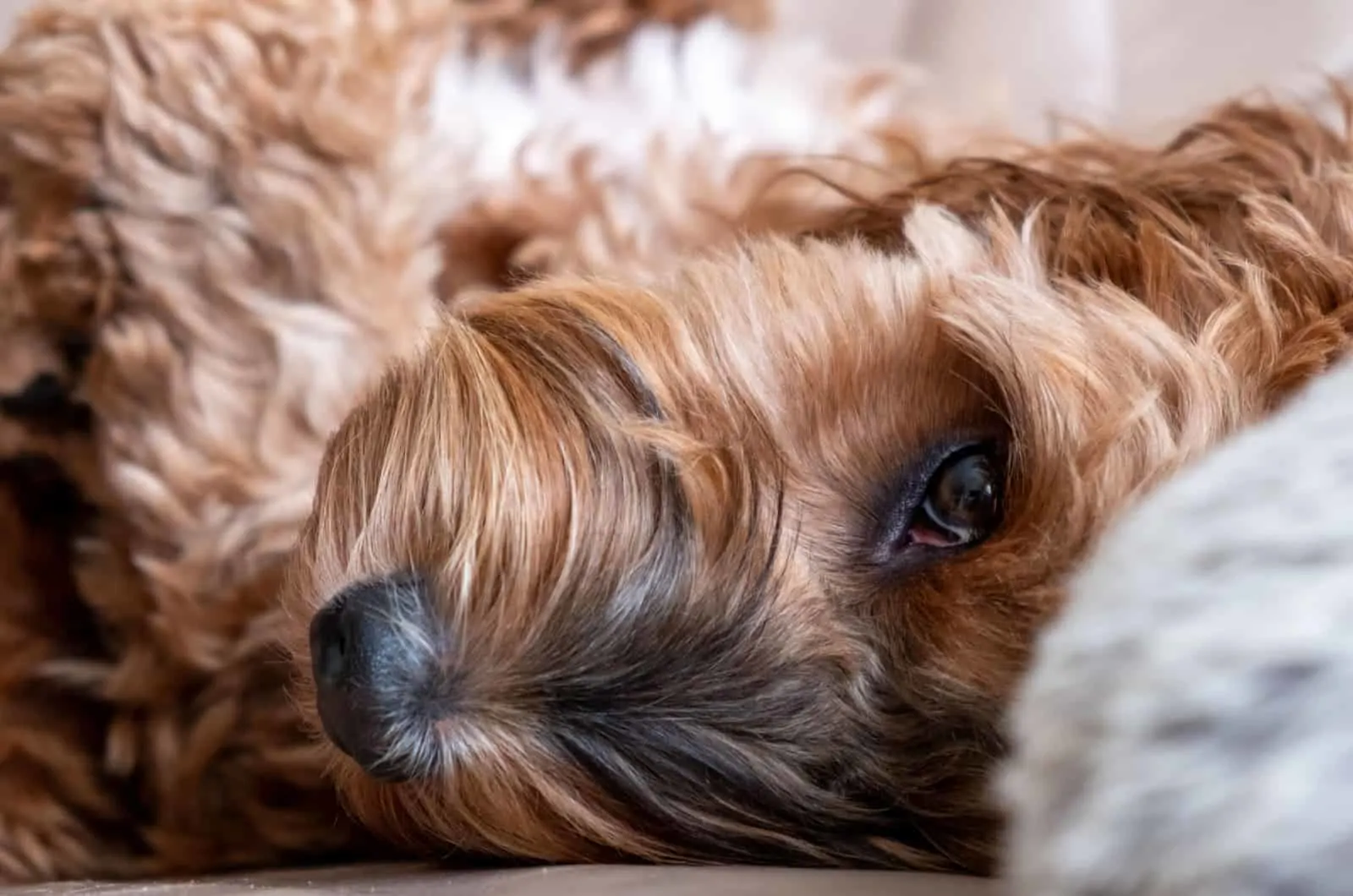 An hour's drive from Houston, this small breeder focuses on nailing the right amount of Poodle and Cocker Spaniel in the Cockapoo formula. You will find red, chocolate, or parti puppies to choose from.
Adorable Cockapoo puppies need to be healthy pups too, which is why Sugar Bear takes extremely good care of their dog's health. Regular vet checkups, health screening for Brucellosis, vaccinations, deworming, rabies shots, etc., are all done according to a perfect schedule.
They also have merle Cockapoos on occasion, and before you get alarmed by the merle controversy, they are ethical breeders with one-year health guarantees for congenital conditions.
A puppy pack is included with some dog food, blankets with parent dog scents, some starter stuff like a favorite toy, etc. This is always a good addition for new dog owners, as it proves to be tremendously useful if the puppy is scared on the first night.
The Process Of Acquiring A Puppy
Sugar Bear has a phone number and email as contact points. They accept texts, too, so you do not have to take your eye off work while trying to get the information about your new pupster.
Luckily, you can visit their Facebook and Instagram pages to check out some of their videos and photos. You might be able to contact them there too.
The deposit fee is undisclosed, but I am sure it falls within the usual $300-$500 range. The prices are publicly available and start at $2400, with the rarer blue-eyed merles costing $2800.
In terms of shipping, they do ship puppies with a flight nanny ($600) or ground transportation, but their favorite way is personally picking your puppy up.
Breeder Information
Address: Wharton, Texas
Phone: +1 713-364-2764
Email: [email protected]
Website: Sugar Bear Cockapoos
7. Elgin Cockapoos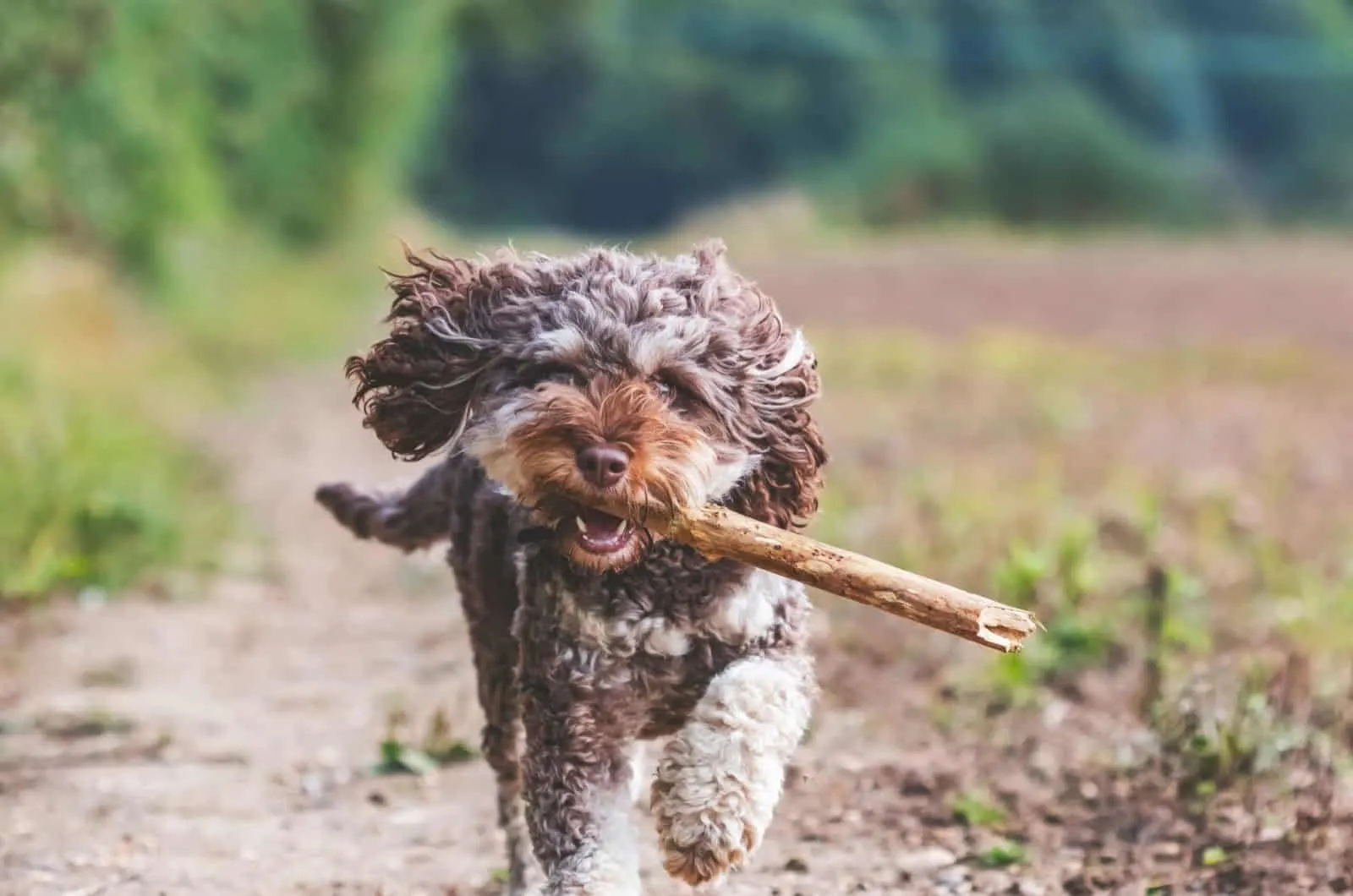 If you live in Louisiana but have a strong desire to personally get your puppy from the breeder, Elgin is a great choice. Elgin is a small town just half an hour away from Austin, so you should be able to have a great trip and fun picking up your puppy.
You know a breeder is the right breeder for you when you see that they welcome requests for references. Their dogs are registered with the ACC, and the parents are AKC-registered. The litters are rare, and the point is quality puppies, not maximum earnings.
A two-year health guarantee ought to erase your worries about congenital diseases, and regular vet checkups, full vaccination, and deworming, alongside anti-flea treatment, are all done and dusted by the time they are packed and ready for their new home.
The Process Of Acquiring A Puppy
The procedure with Elgin is pretty strict. They want to protect the puppies, owners, and themselves by having a thorough application process for all newly interested customers.
To apply, you can use the contact form, email, or call to start the discussion. They also have socials like Facebook and Instagram, so that might be a way to acquire some basic information.
Deposits in the amount of $1000 are required for reserving a puppy if you successfully pass the application process. The remaining balance is due one week prior to pickup and the only payment method available at the moment is a check. Puppies are an F1 generation and cost $3500.
Breeder Information
Address: Elgin, Texas
Phone: +1 737-232-0666
Email: [email protected]
Website: Elgin Cockapoos
Conclusion
I think we have gone through a list of Cockapoo breeders in Texas (and Missouri) that will satisfy even the most hardcore breeder browsers out there. Your location and preferred method of transportation might be the only element to tip the scale in favor of a particular breeder.
Do not forget to choose the size if you are considering it for the lap-dog role in your home. Also, you should have a good-sized yard for when the zoomies hit them.
If, after all this, you consider the list to lack some breeders, make sure you check every source, no matter how good the website or marketing talk is. Scammers, backyard breeders, and puppy mills are a real danger, so I implore you to be careful.