Given the fact that Cockapoos are so well mannered and cute, it is no wonder that you are trying to find out more about this dog breed!
One of the first designer breeds in the world was exactly the Cockapoo. The American Cockapoo Club was established in 1998 with the goal of preserving this breed.
A Cockapoo is produced by breeding a Poodle with either an American or English Cocker Spaniel. Ever since the 1950s, people in the US have been aware of them.
However, one should think about a number of factors before making the choice before buying and owning one.
Consider taking your time and make certain that the breeder you have selected is one you can rely on and who will be there to help you both throughout the purchase process and beyond, if necessary.
A smart place to start searching for Cockapoo breeders in Ohio can be with referrals from friends and family. Some veterinarians could also be aware of nearby breeders.
However, they are only suggestions based on personal tastes and ought to be utilized as a component of your screening method.
Cockapoo Puppies For Sale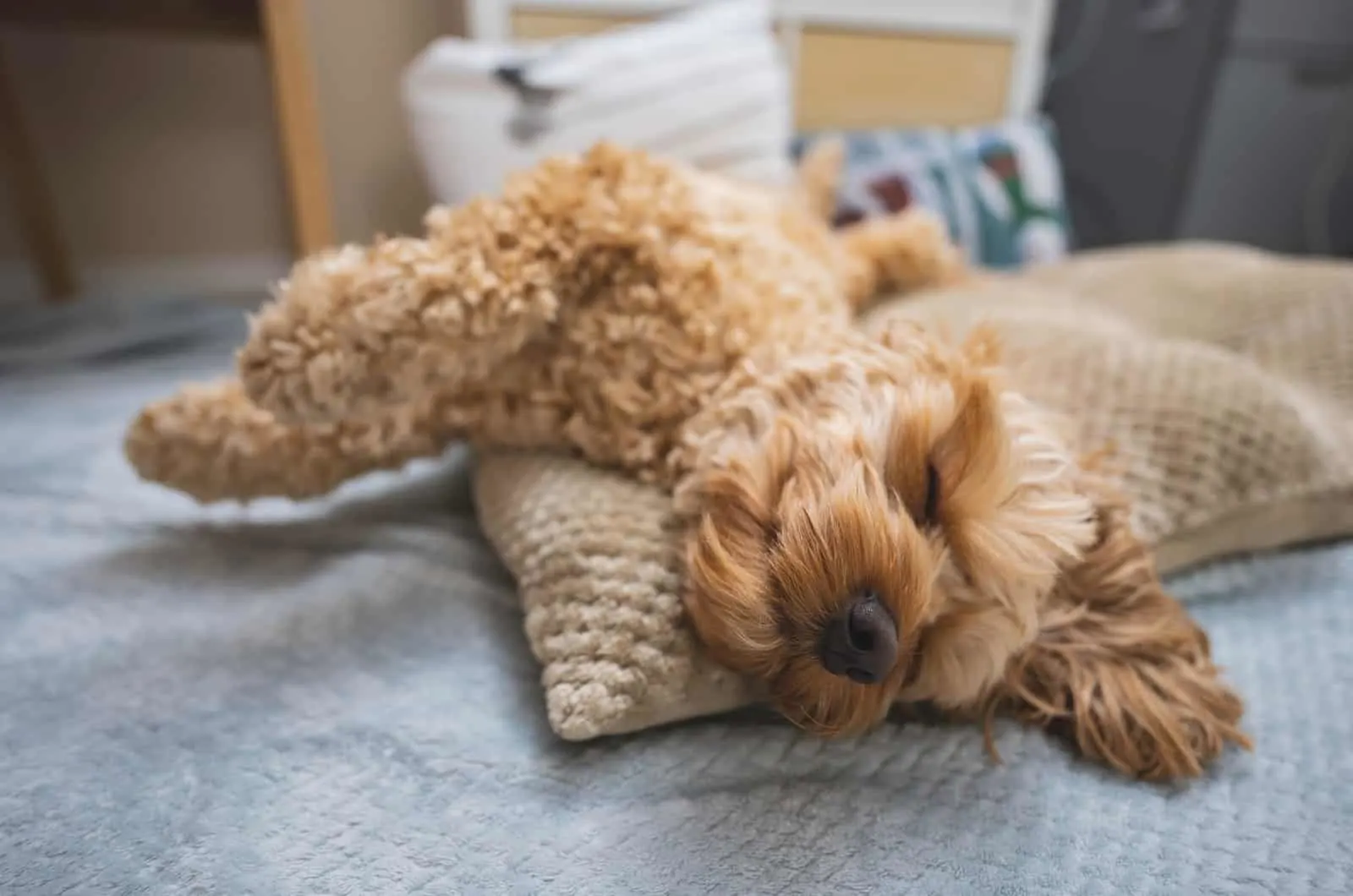 Always conduct your own homework about breeders which are suggested to you since what one person considers proper in their breeder, some other person may not.
Note any names mentioned, and then begin to research whether or not they are the ideal breeder for you.
They are occasionally listed in newspapers or free online classifieds, but if you discover one you are considering, you should look into the breeder thoroughly because the parent dogs can be exploited by puppy farms and dealers.
They frequently utilize households as a front to sell puppies for other producers or to get rid of ill, incredibly young, or rejected puppies.
Additionally, some of the puppies on these sites may be from ex-breeders who kept back sires and dames they intended to breed from but afterwards changed their minds, while still denying they are breeders.
Having all of this in mind, I have decided to cut the long story short, and to simply present you with the list of the Cockapoo Puppies for sale that I have personally investigated:
1. K and D's Legacy Cockapoos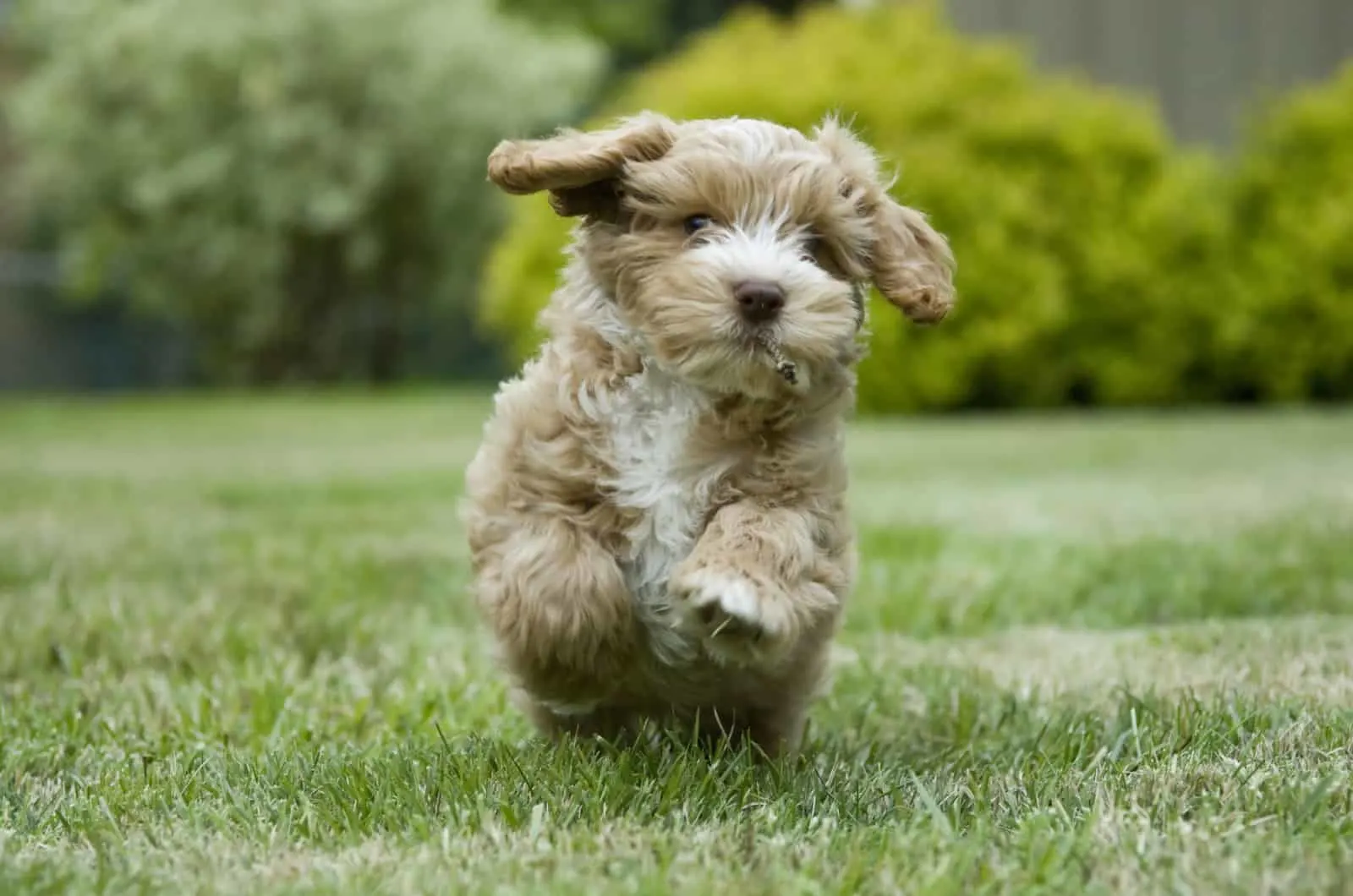 Among the breeders on our list, K and D's Legacy Cockapoos may be the smallest. The Cleveland-based breeder is now taking care of roughly six litters. But what they miss in quantity, they compensate for in excellence and quality.
Their life's work has been raising puppies for several years (her partner Daniel and herself, Katelyn). Katelyn has spent her entire childhood among a diverse range of animals, but dogs have long been her favorite.
She became fascinated with Cockapoos when she got her first puppy. People adore them because they are such fantastic, adaptable dogs, and they are often healthy dogs overall.
They want to raise animals that are healthy, well-mannered, attractive, and cuddly. Despite the fact that each of these matters, they prioritize health.
They sincerely hope that none of their puppies will experience serious health problems. They provide lifetime breeder support and are delighted to assist with any questions or advice pertaining to dogs!
The goal of K and D's Legacy Cockapoos is to breed Cockapoos who are generally healthy, beautiful, and have the proper disposition. They emphasize the importance of good health more than anything.
Most important info:
Location address: Cleveland, Ohio, USA
Phone number: 440-317-2114
Contact email: [email protected]
Website: K and D's Legacy Cockapoos
2. Brodrick's Barkery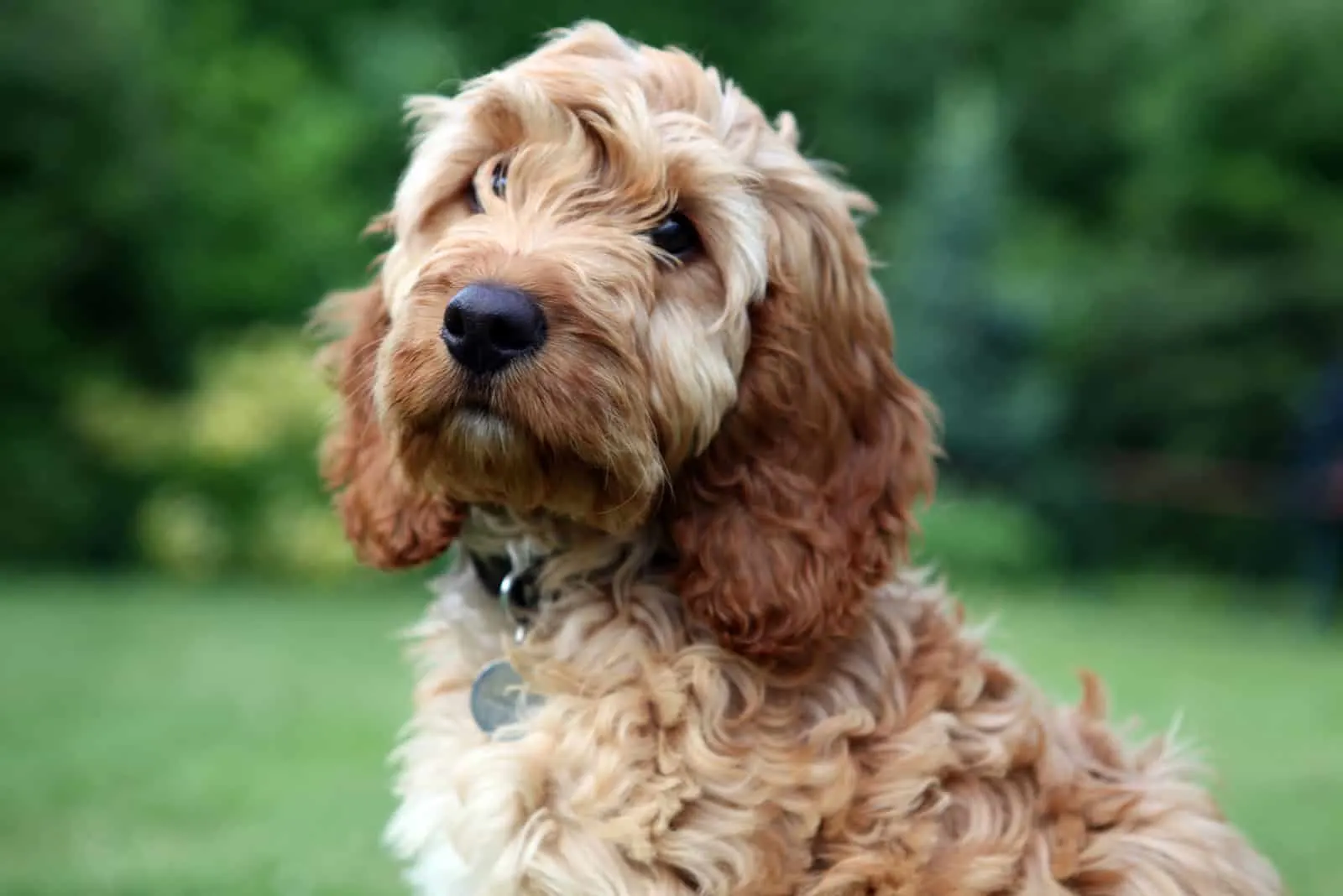 They have an eight-person family, with six children and six grandkids. When their oldest four children were still living at home more than 26 years ago, they began keeping dogs.
Their lives have changed now that they have 4 grown kids, and 2 still living at home at the age of 16 and 14, and two grandchildren.
The eldest of the children has Down syndrome. She is a wonderful little lady whose constant smiles brighten our lives. Their hearts have been blessed for all time.
In addition, the breeder discovered that kids who are taught how to properly care for and manage animals mature into considerably more compassionate individuals.
Their dogs have a way of making their lives richer, calming them down, and showing them their unwavering devotion.
Up to the age of eight weeks, the pups are reared inside among their family, cats, and other animals.
A canine with a wide range of skills makes a superior pet and a best friend. They try to keep the information on the site as current as possible, so kindly take the opportunity to peruse it.
Most important info:
Location address: 3960 Oxlade close, Greenville, Ohio
Phone number: 937-621-5299
Contact email: [email protected]
Website: Brodrick's Barkery
Socials: Facebook
3. Premier Pups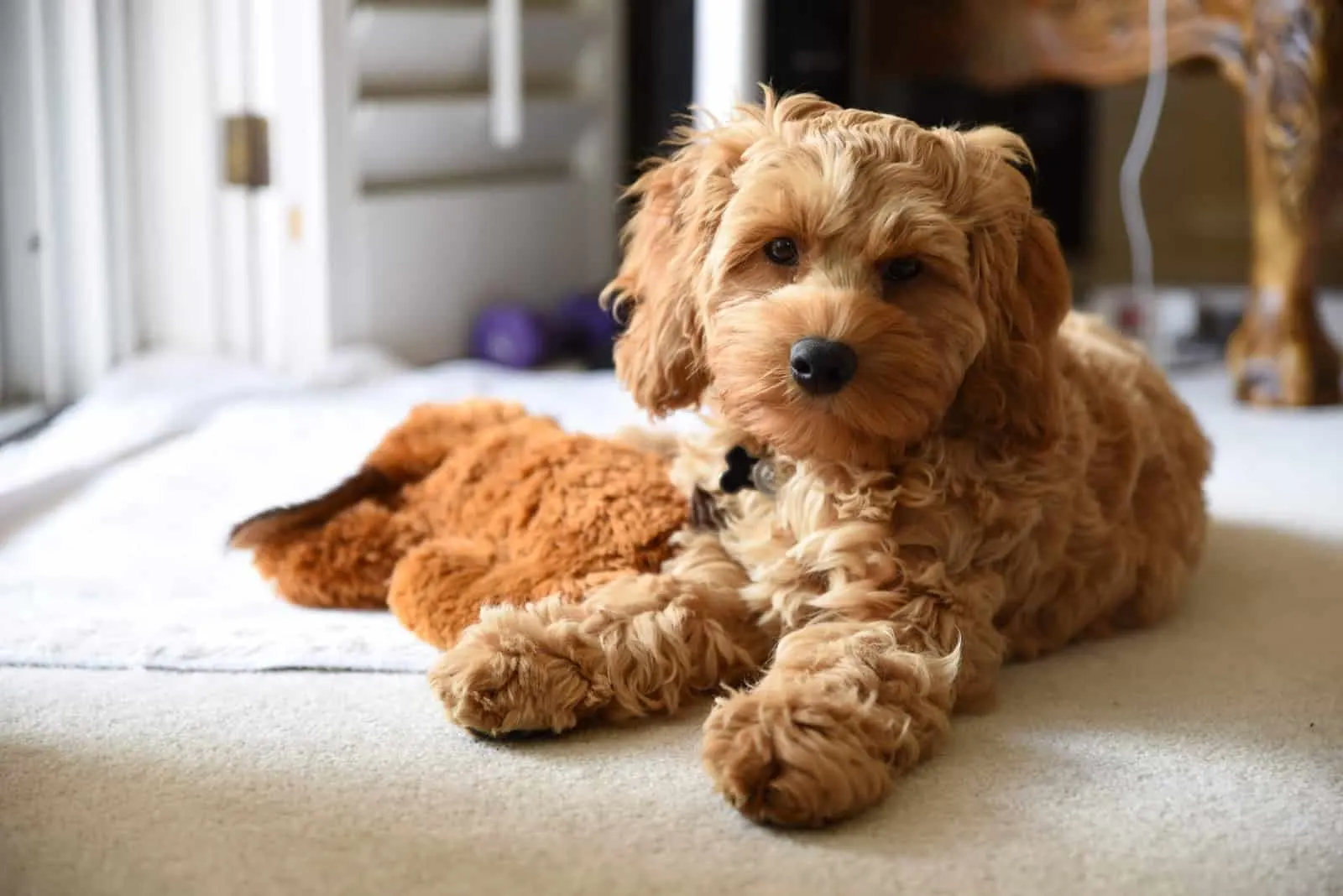 One breeder that tries to locate the ideal puppy for you is Premier Pups. From trustworthy breeders, they carefully choose Cockapoo pups, which they then transport to Ohio adopters.
They are located in Johnston, just outside of Columbus. Ohio and other areas including Illinois and Michigan are served by this breeder. They have Yorkie, Maltese, Cockapoo, Cavapoo, Maltipoo, and Cavalier King puppies, among other breeds.
All breeds that they focus on have extraordinary health guarantees. Getting a new puppy from them means getting a best friend for life!
When breeding their own pups and obtaining puppies from other breeders, Premier Pups upholds a high quality. The USDA has approved the breeder, and they work to breed and rear puppies in accordance with their standards.
The aim of Premier Pups goes beyond only selling pups. Ensuring that the proper puppy is placed in the right home is the breeder's responsibility.
Most important info:
Location address: 13298 Miller Rd, Johnston, Ohio, USA
Phone number: 740-809-3074
Contact email: [email protected]
Website: Premier Pups
Socials: Instagram
4. Mt Hope Cavaliers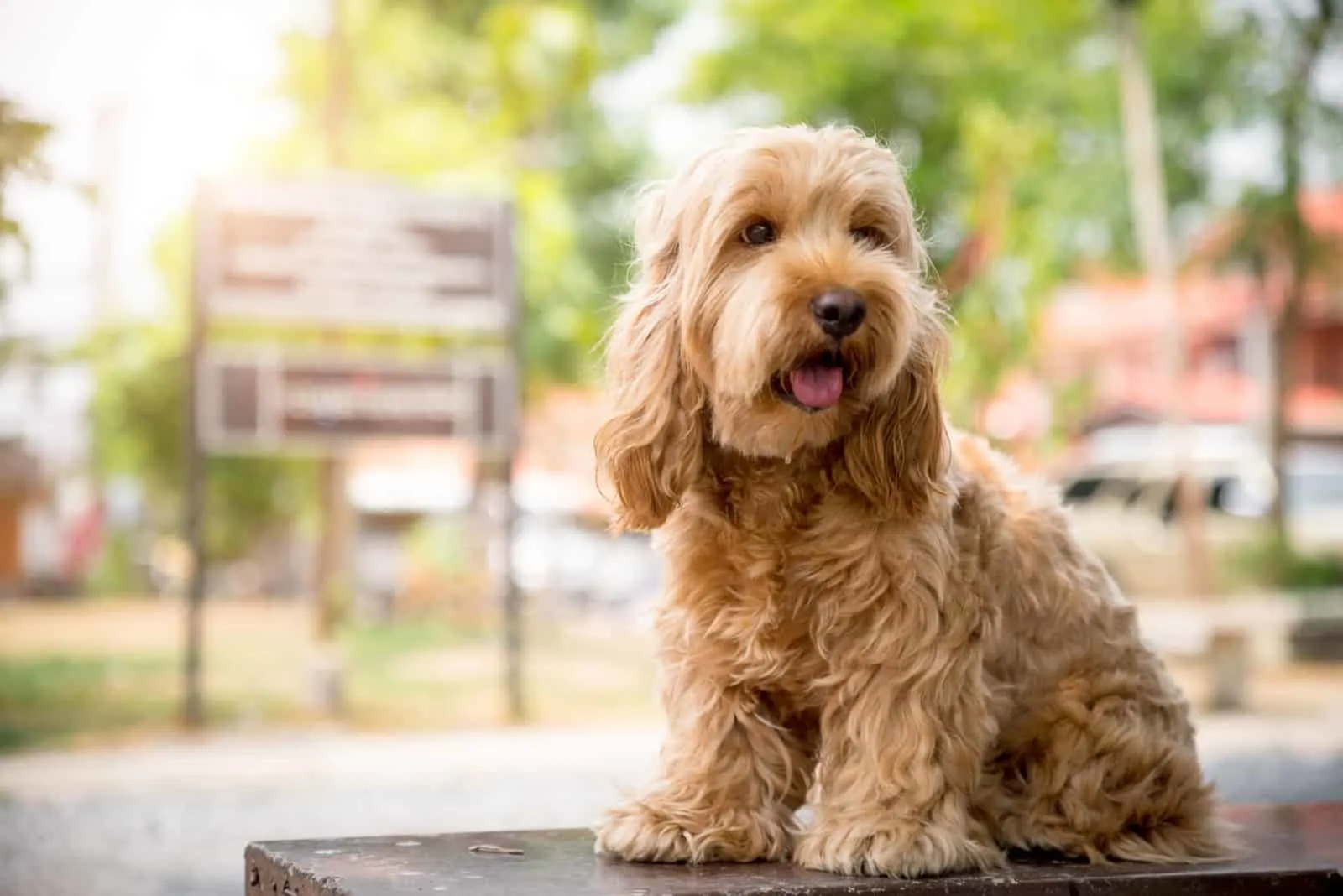 Breeder Mt Hope Cavaliers was founded as a result of a collaboration between two families. The families of Roy Yoder and Joe Heatwole share ownership of this Ohio kennel.
These two families have given Ohio some of the best Cockapoo pups. Mt Hope Cavaliers, which was established in the Holmes County suburbs, keeps promising a wide variety of wonderfully bred and nurtured dogs.
Over the course of their more than 14 years of dog breeding, the Roy family may well have created some incredible canines. Cavapoos, Shihpoos, and Cockapoos are some of the breeds that this breeder breeds.
Around Cleveland and Columbus is where the breeder is located. The breeder's proprietors' extensive degree of experience is a fantastic asset. In Ohio, there isn't a better spot to adopt Cockapoos.
They take great pride in focusing on the dogs getting great quality dog food and plenty of exercise together with socialization. That does make the perfect combination when it comes to breeding dogs, doesn't it?
Most important info:
Location address: 7618 Township Rd 362, Mt. Hope Millersburg, OH 44654, United States
Phone number: 330-465-5469
Contact email: [email protected]
Website: Mt Hope Cavaliers
5. Carriage Place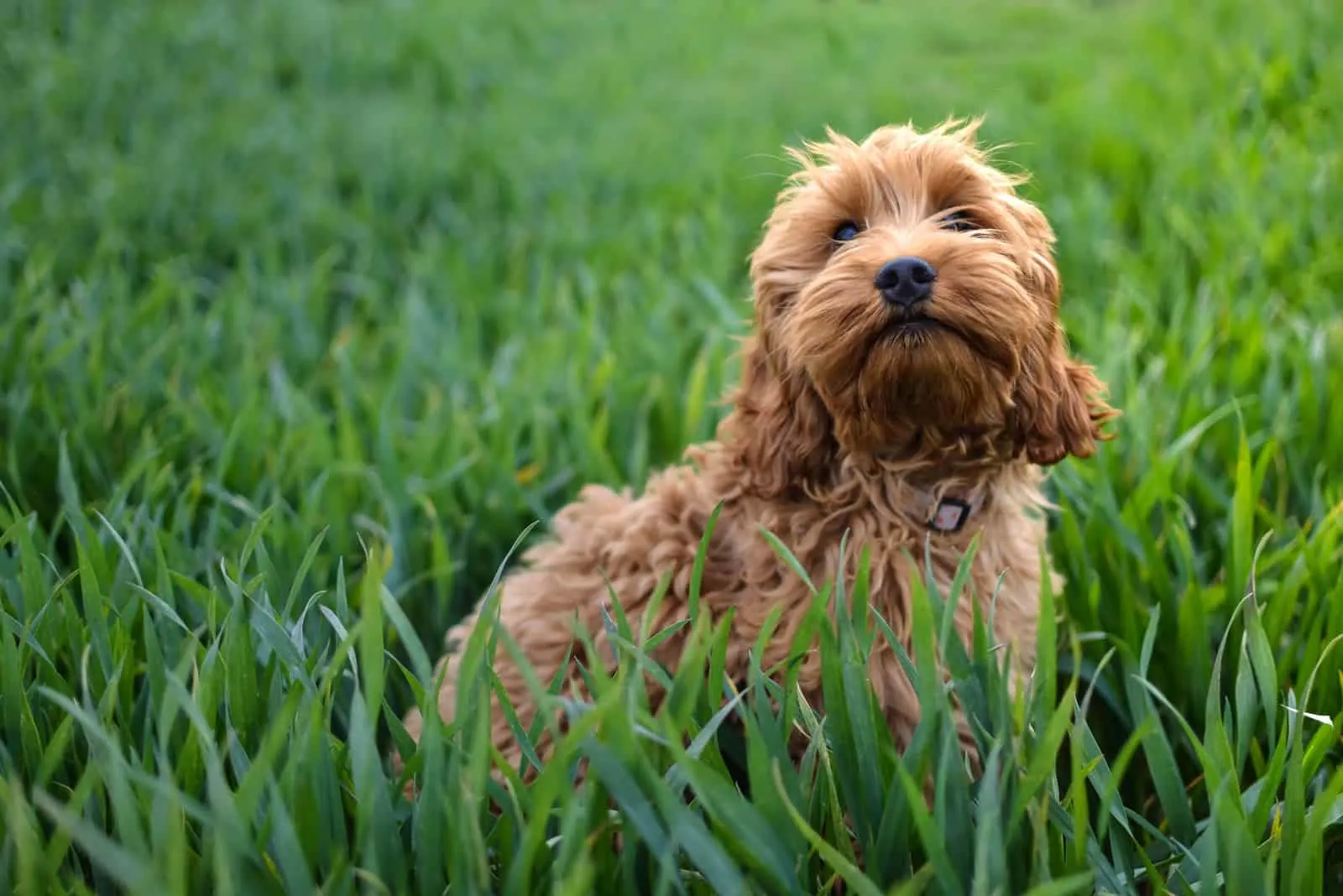 This neighborhood pet shop and breeder has been in business for over 50 years. One of Ohio's oldest breeding operations is still in operation. The breeder's cutting-edge ranch and facilities ensure that the puppies in each litter are well-mannered and trained.
In order to assist pups in finding new homes, Petland has produced and distributed thousands of puppies since its establishment in 1967. Instructions on how to properly train and rear your Cockapoos are available at the breeder's store.
If you don't want future litters, they also provide literature on how to spay and neuter dogs correctly.
All of the manuals and brochures are free. In the unlikely event that the breeder does not have a Cockapoo that you want, they will direct you to another trustworthy breeder.
They are a fantastic breeder since they also offer advice and support to owners of dogs that were adopted from another source.
What was interesting here is that they have many people from Fresno buying their pups. Probably they went by the saying 'Good news travel fast!'
Most important info:
Location address: 2620 Bethel Road, Columbus, Ohio, United States
Phone number: 614-825-3298
Website: Petland Carriage Place Ohio
Socials: Facebook
6. Red Poodle Paws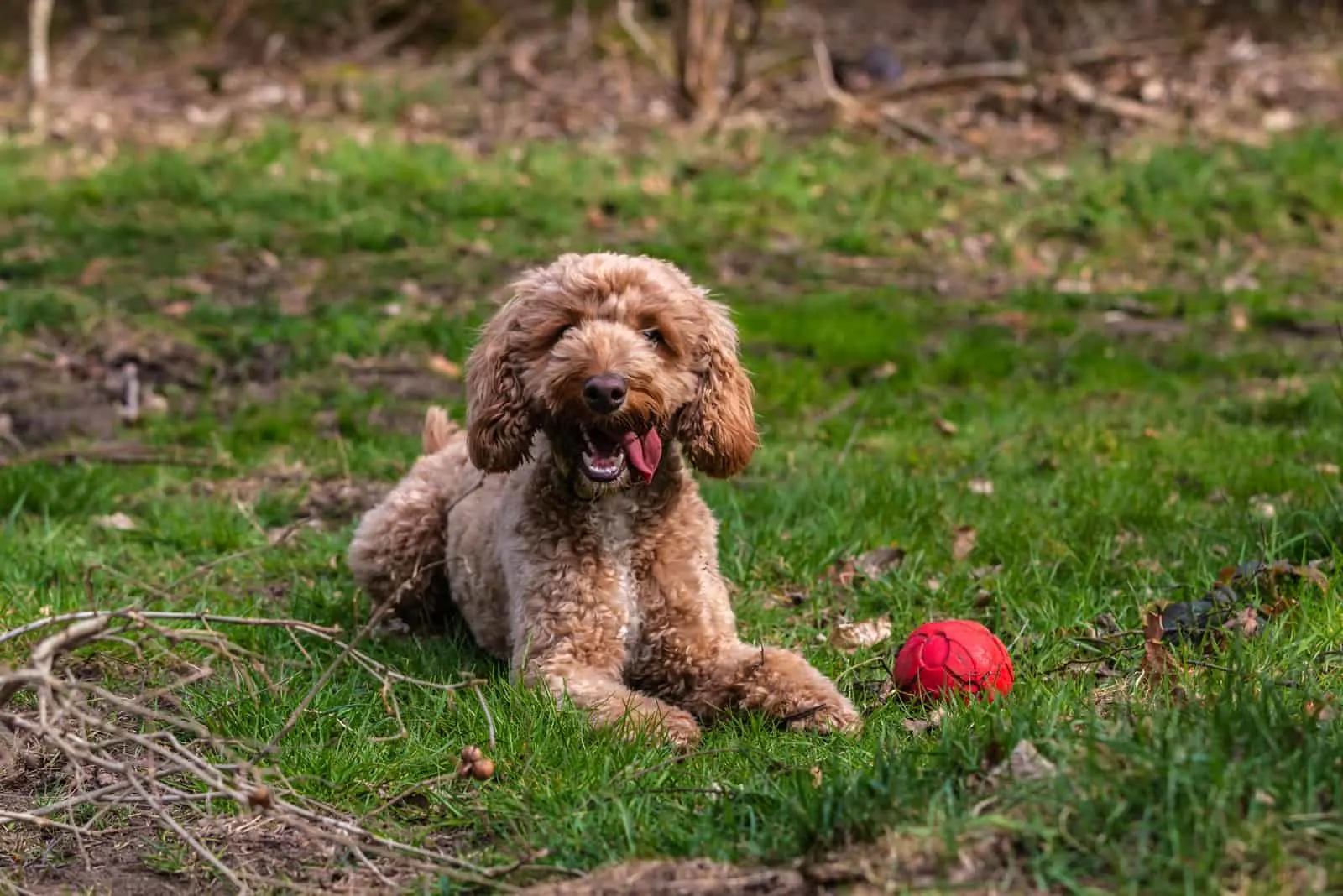 Red Poodle Paws is one of the numerous established breeders in Ohio who have been involved in the industry for a long time.
The breeder, which is situated in Millersburg, has been involved in the dog breeding industry for more than 20 years. Beginning as a family hobby, the breeder has evolved into a full-time interest.
The breeder makes it mandatory to frequently inspect all of their breeding parents. They must have a veterinarian's fit certification before breeding. This eliminates the possibility of having pups and litters with genetic defects.
Red Poodle Paws specializes in breeding Cockapoos and Cavapoos as well as purebred Poodles and Poodle hybrids. Breeders occasionally produce other breeds including French Bulldogs and Bernadoodles, generally in the spring.
Most important info:
Location address: 4465, Millersburg, Ohio United States.
Phone number: 330-600-2664
Contact email: [email protected]
Website: Red Poodle Paws
7. Birch Lane Paws LLC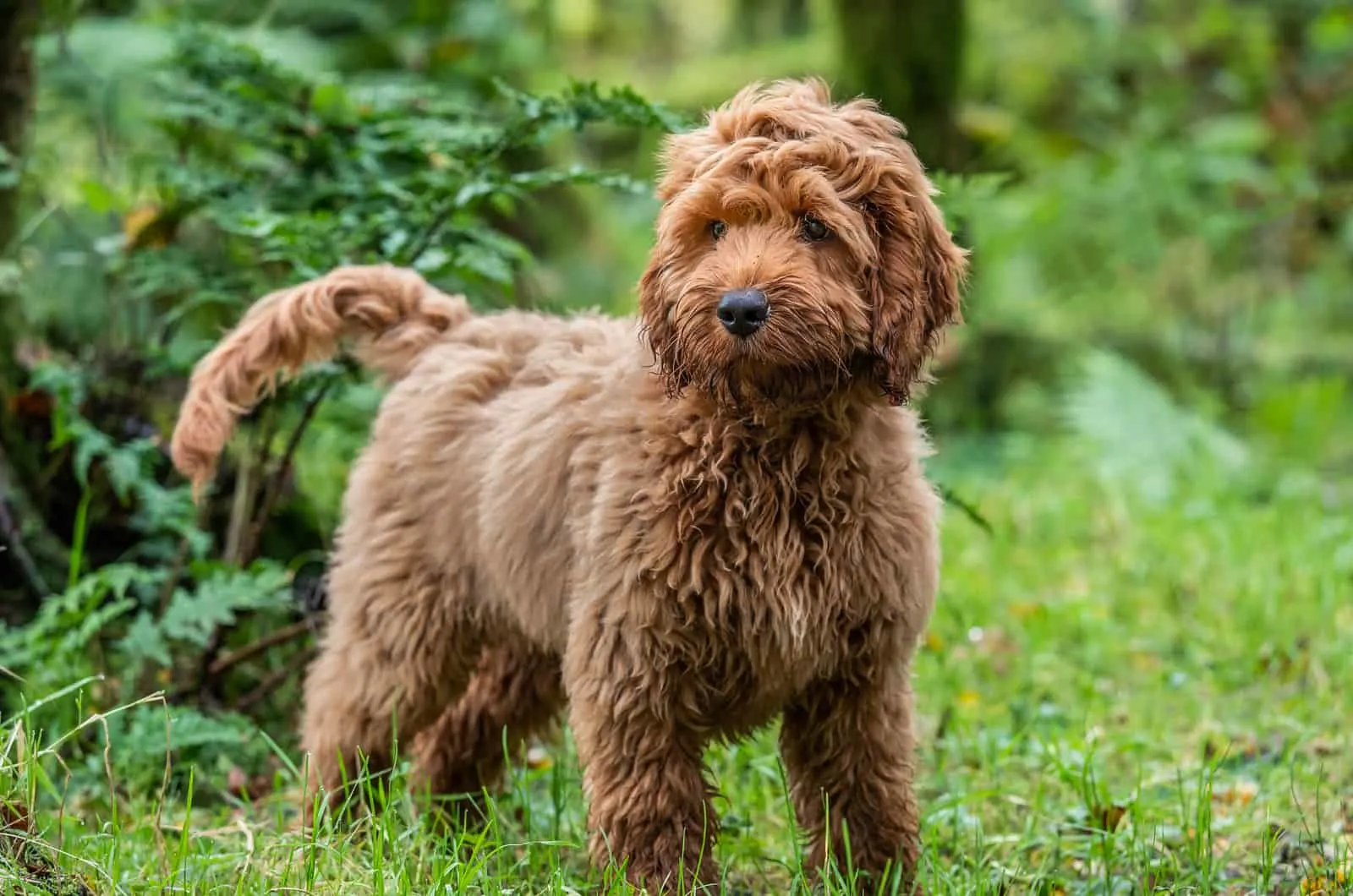 They understand dogs here at Birch Lane Paws. They have a lot of expertise in caring for pups and have done it for many years. They enjoy playing with young puppies and observing their social and physical growth.
Their goal is to raise healthy puppies who are ready for loving homes. They provide a health guarantee for all of their puppies.
They fell in love with doodles and hybrid breeds in general, because of which they have decided upon breeding this dog breed and some other dog breeds.
Most important info:
Location address: 4228 Kidron Rd, Dalton, OH 44618, United States
Phone number: 330-474-9716
Contact email: [email protected]
Website: Birch Lane Paws LLC
8. Little Puppies Online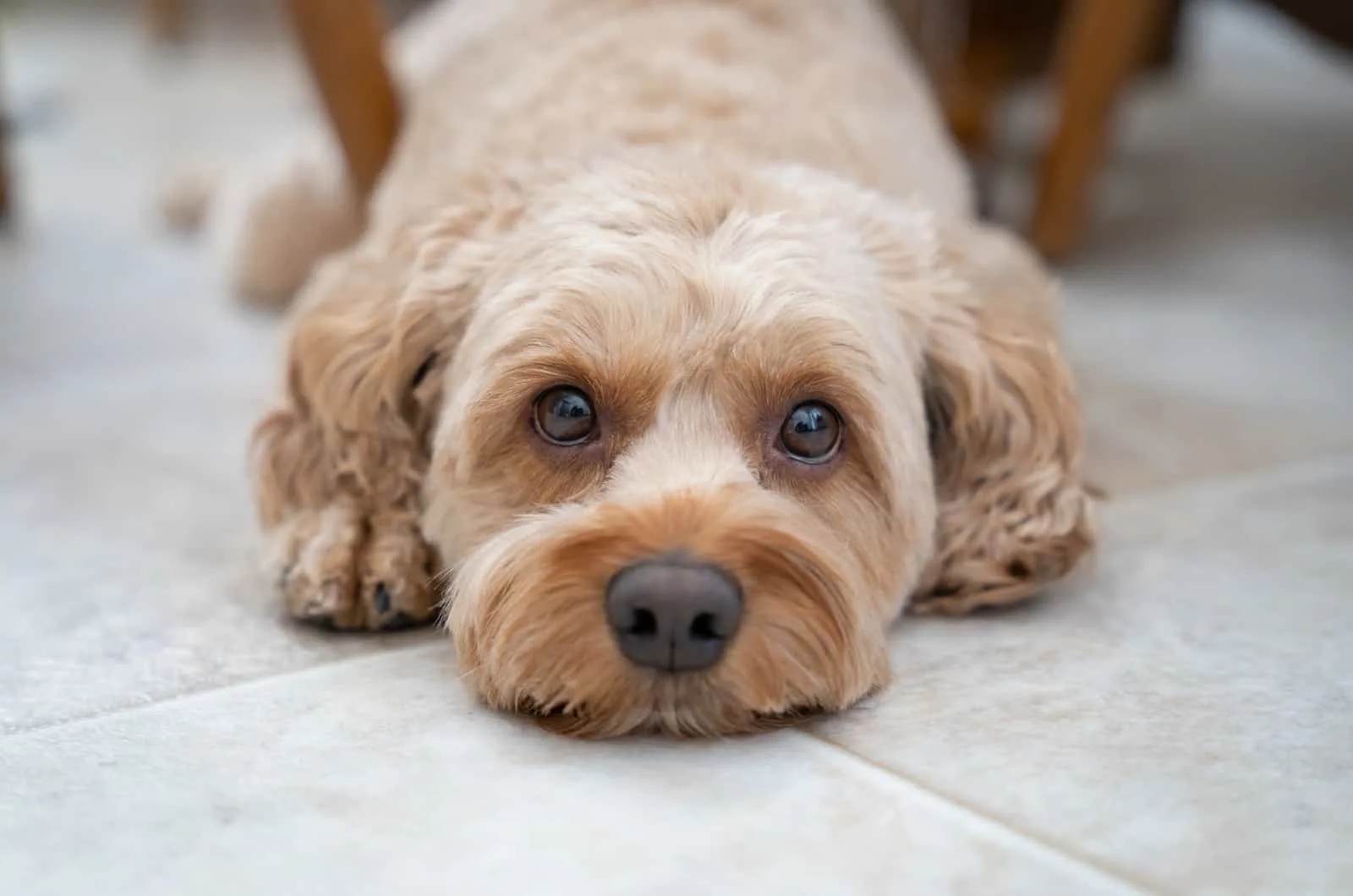 They chose to collaborate alongside Dogs to the Rescue and provide Shelter dogs and pups for adoption upon seeing a lack of trustworthy rescuers in their community.
All rescued animals are groomed, medically examined, spayed or neutered, and have received all necessary immunizations. On their website and in the medical records, they will make explicit any conditions the rescued seem to have (if any).
They take pleasure in their work and are determined to use a company to spread their passion for animals. They want to help those who share the same enthusiasm for pups as they do.
We think they can do better than the typical breeder/rescue, thus they made the decision to establish their own organization. Yorkies, Chihuahuas, Maltese, Shih-Tzu, Dorkies (as well as other Yorkie mixes), Poodle mixes, Huskies, and Dachshund pups are just a few of the breeds that are offered.
They are all incredibly cute and each has unique characteristics that show a feeling of originality. Each one of them is beloved.
Given that they are what we initially encountered and they can't help but be drawn to how beautiful they are, they just opted to breed primarily purebred dogs and designer dogs when it regards to breeding.
For both dogs they breed and the pups they offer for adoption have received medical care such as deworming, immunizations, and other necessary vaccines.
Most important info:
Location address: 16149 Wooster Rd, Mt Vernon, OH 43050, United States
Phone number: 740-501-8774
Website: Little Puppies Online
Socials: Facebook
9. Angel Breeze Puppies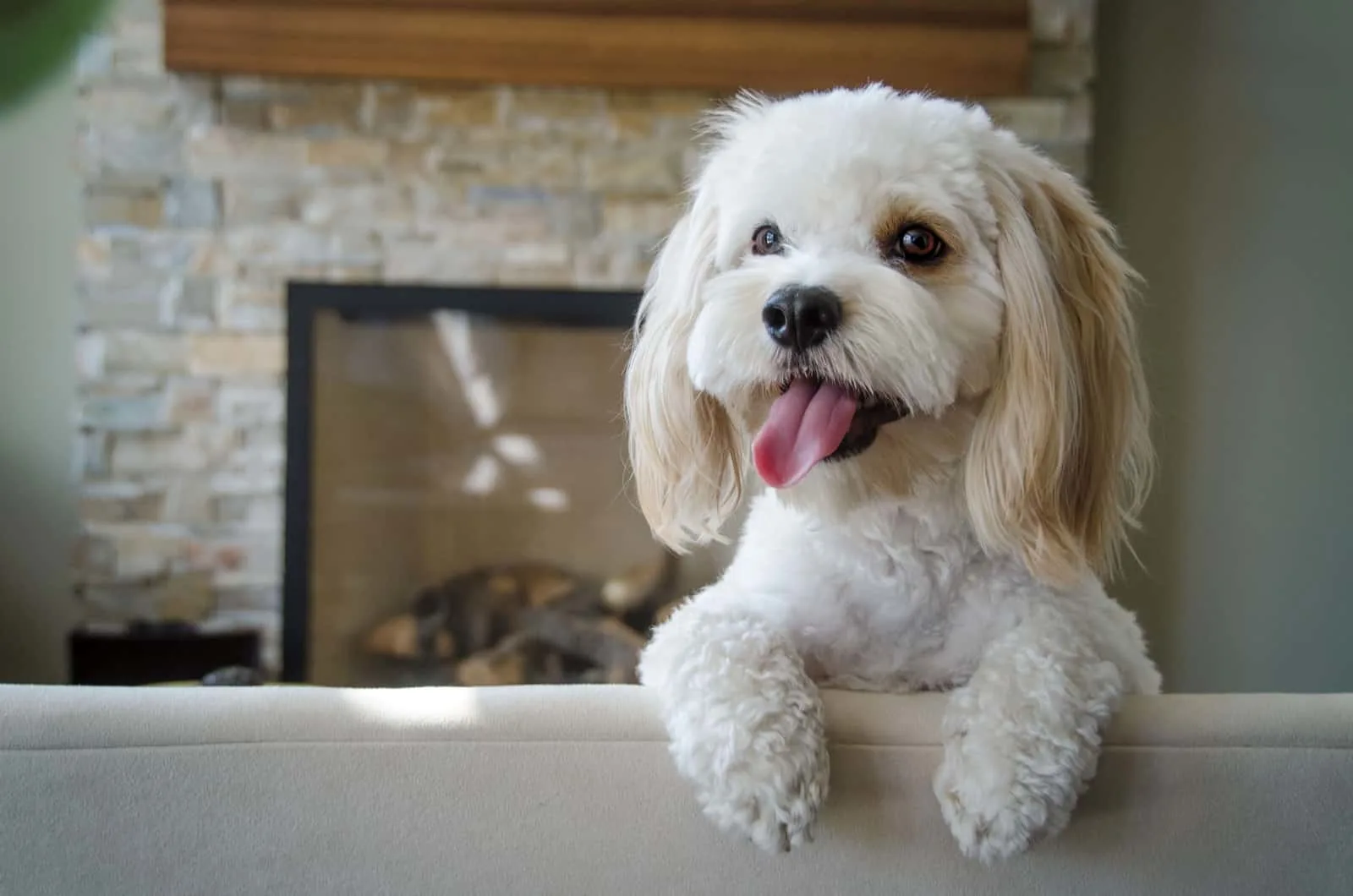 Angel Breeze Puppies is situated on 36 lovely hillside acres with spectacular vistas and forest land in the lovely rolling hills of Coshocton County, Ohio. They consider themselves being one of the best Cockapoo breeders in Ohio!
They are an animal-loving, outdoor-loving husband and wife pair who like campfires, horse riding, observing and feeding animals, and horticulture.
Since they don't have any children, their four-legged friends are like family to them. They are poodle lovers, thus it goes without saying that Bernedoodles, Cockapoos and Sheepadoodles are among other great loves.
Since 2003, they have been breeding for excellence, and they currently have pups in 39 US states and Canada. The big, securely enclosed yard is accessible through doggie doors in their climate-controlled premises.
They genuinely cherish and appreciate your efforts and time, therefore care deeply about their Doodles as well as their clientele.
To help you feel the unadulterated love and delight that they too may enjoy, they take great precautions to create healthy pups.
Most important info:
Location address: 29490 OH-93, Fresno, OH 43824, United States
Phone number: 330-275-7623
Contact email: [email protected]
Website: Angel Breeze Puppies
Final Word
Some canine enthusiasts are opposed to purchasing from breeders. As they believe adopting to be a more compassionate choice and a means to keep dogs off the streets, they prefer looking for venues that provide Cockapoo puppies for adoption.
Although this is undoubtedly the more moral choice, not that many individuals are aware of some common myths regarding breeders.
The quantity of dogs just on the streets is not increased by reputable breeders. On the contrary, because they participate in numerous fundraising initiatives and philanthropic activities that support adoption and the placement of abandoned dogs in new homes, they aid in keeping Cockapoos off the streets.
In reality, the majority of these big breeders will take every precaution to keep their dogs secure even after they are placed in their new homes.
For instance, many breeders will offer to accept a Cockapoo owner's dog back and assist in finding them a new home if the owner decides they can no longer care for their pet.
Additionally, breeders make certain that only healthy canines are used in their breeding operation. By doing this, they guarantee that the litters are clear of the numerous health problems that affect the parent breeds.
Despite the fact that hybrid vigor keeps crossbreeds generally healthy, they might still develop any health disorders which their parent breeds are prone to. As a result, the only risk-free choice whenever it concerns the dog's health is to purchase from trustworthy breeders. Finally, the majority of trustworthy Cockapoo breeders in Ohio won't sell the dogs to random buyers. They can ensure that their canines are in the appropriate hands by using their extensive screening procedures.
Read More: 9 Poodle Breeders In Ohio That You Can Trust