Clever, devoted, and sociable, the hybrid dog breed known as the Cockapoo was specifically developed to be a great companion dog. Cockapoos, which are a crossbreed of both a Cocker Spaniel as well as a Poodle, require little upkeep, are known to be hypoallergenic, and are exceedingly simple to teach.
Looking for breeders comes after you've made the decision to purchase a Cockapoo puppy in New Jersey. Since there are so many possibilities, including puppy mills as well as backyard breeders, this is when things may get a little tricky.
Nevertheless, not all Cockapoo breeders in New Jersey can be relied upon because some of them view this as a high-income business venture and couldn't care less about the welfare of the puppies they are breeding.
Make absolutely sure that the breeder checks all the health- and safety-related boxes. We've compiled a list of New Jersey's finest Cockapoo breeders to support you in your quest for finding a new pet.
Cockapoo Puppies For Sale In New Jersey
When you have made the decision to purchase a Cockapoo puppy, it is crucial to conduct your research. It might be intimidating to begin your search because it is a major job, but there are a few easy things you can do to get started.
Speaking with other Cockapoo lovers and owners is a terrific method to learn facts and opinions on the breed, their origins, and whether or not a specific breeder provided a high-quality service, in addition to knowledge regarding the dogs themselves.
Members can communicate, swap tales, and seek assistance on their lively Facebook groups.
Even though you don't yet own a dog, inquire about attending one of the member walks organized by several Cockapoo communities and groups. There's nothing more enjoyable than watching a group of Cockapoos run and play around, and you may learn what breeders individuals have purchased their pups from.
Buying a new puppy means having a new family member. That is why we made a list of some of the best Cockapoo breeders in New Jersey in our opinion.
1. Jan's Cockapoos New Jersey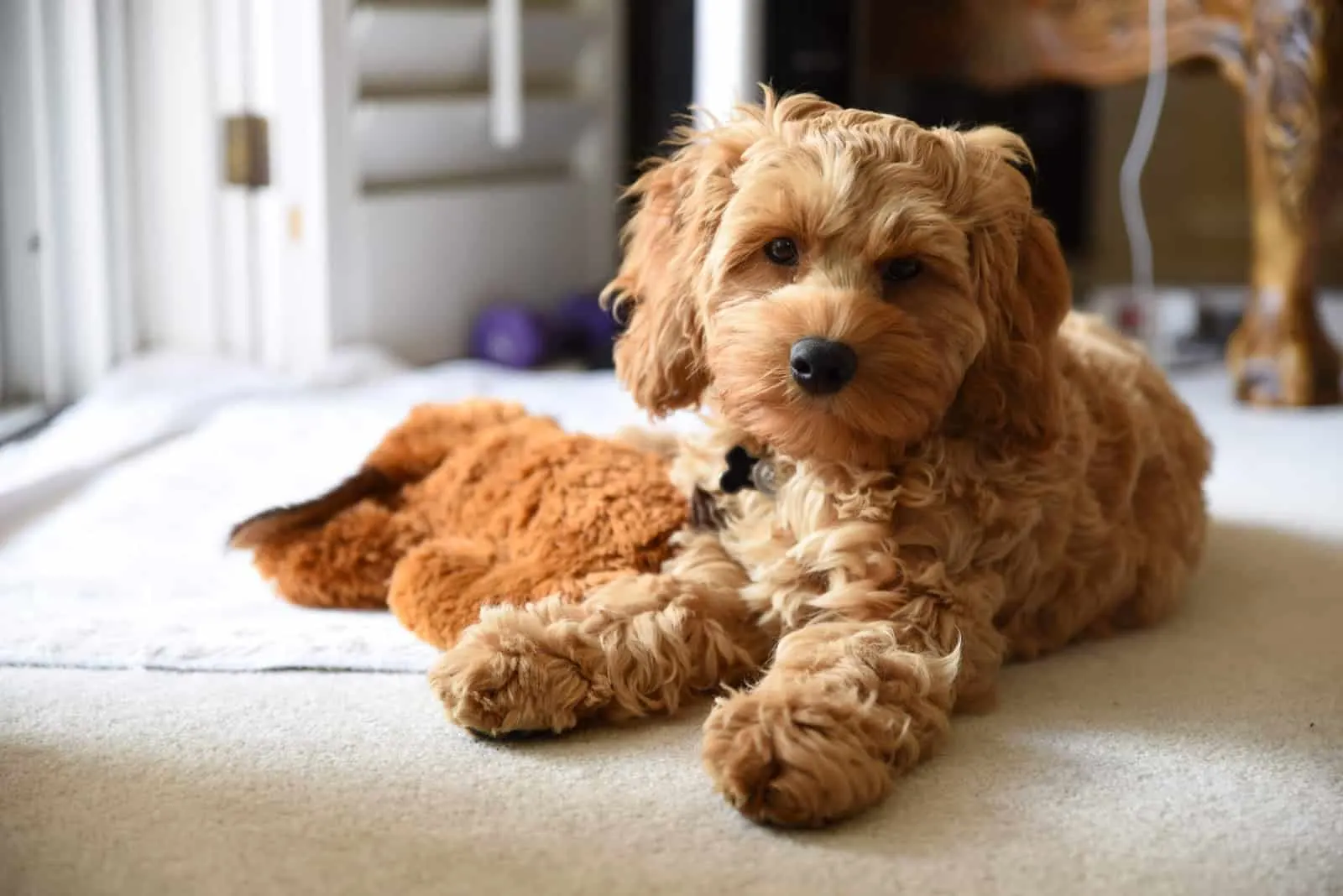 Puppies are raised by the family at home by the lovely New Jersey breeder Jan's Cockapoos. They primarily produce a vet health certification and first-generation F1 Cockapoos. Additionally, they provide a veterinarian health guarantee.
You must pay a $100 non-refundable reservation fee to secure a Cockapoo pup from a forthcoming litter. A $500 cash payment is then due after your visit and puppy selection. On pickup, the remaining balance will be required.
At 8 weeks old, or older if required, the Cockapoo pup will be prepared to go home. Just after the puppy is prepared to be taken home, the breeder gives you a one-week allowance so you can go shopping, prepare your house, and make the vet visit.
Your pup will leave the veterinarian with a health certificate, up-to-date shots, and deworming.
If you require dog boarding in West Orange, New Jersey, or close by, Jan's Cockapoos also provides puppy-sitting services for $55 for the first night or for a first full day. You will then be charged $35 every other time after that.
Furthermore, they may schedule pickup and delivery of your pooch between the hours of 8 am and 7 pm. Bring your meal, blanket, and toy, at least. If not, they are available for an additional fee.
All of the dogs are crated at nighttime and participate in group play sessions and workouts both indoors and outdoors during the day.
Most important info:
Location address: 27 Colonial Woods Dr, West Orange, NJ 07052
Phone number: 973-632-1338
Contact email: [email protected]
Webpage: Jan's Cockapoos
2. Happy Doodles Place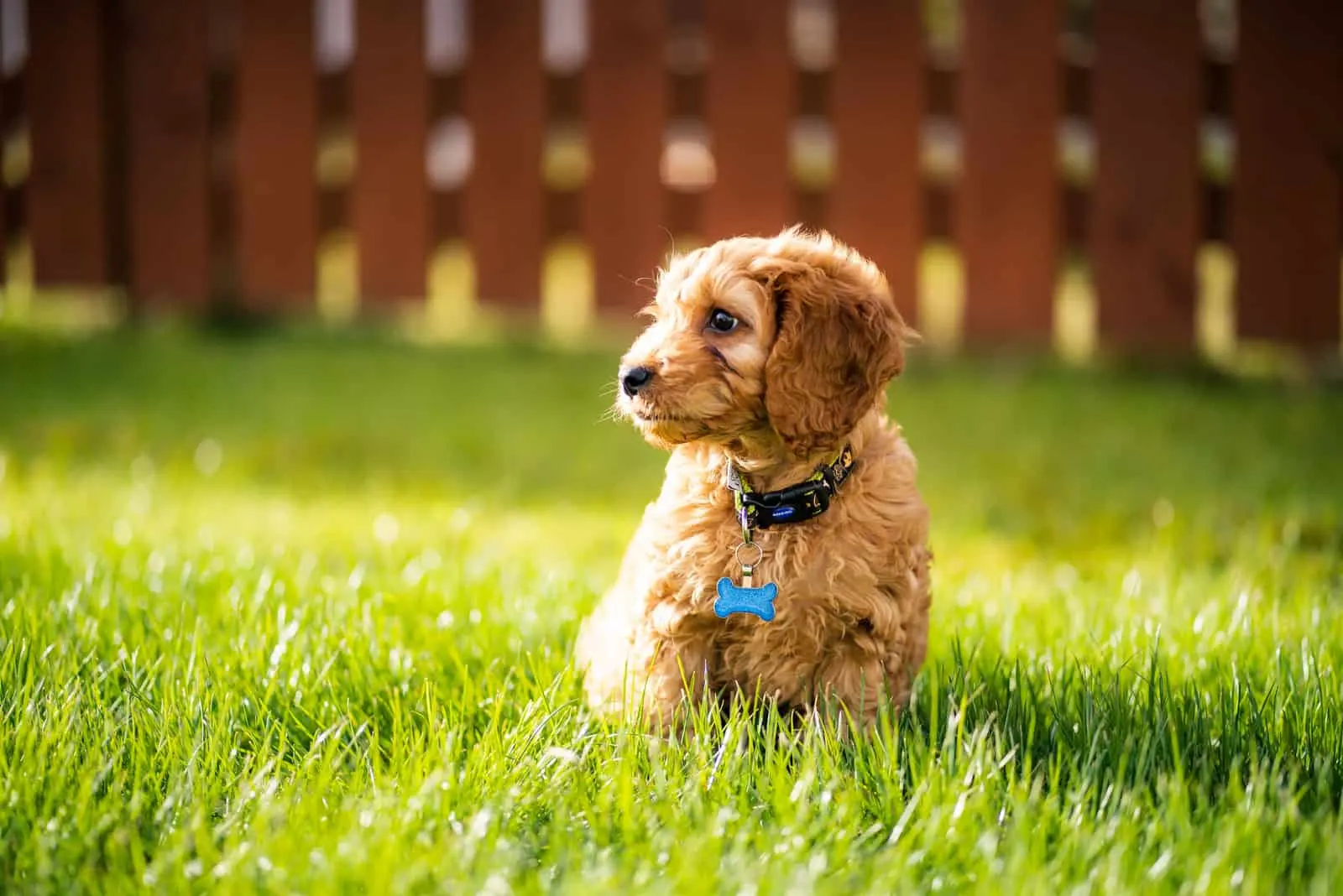 Puppies are raised by Happy Doodles Place in a rural area of northern New Jersey. They raise high-quality, non-shedding Cockapoos by giving them continual love, care, and attention.
They are well-trained, given a variety of chances for socialization, and thus are bred to be the ideal companion animals. They can more easily make the move to a new house thanks to this.
You must pay a $500 deposit to hold one or more of their Cockapoo pups in New Jersey. A breeder and buyer contract, a veterinarian's health certificate, and thorough health records are all included with each puppy purchase.
Once you take physical possession of the pup, they'll also provide you a blanket, an interactive dog toy, and premium dog food to simplify the transition for you both.
When you need to take a break or go on holiday, they also provide daycare for the Cockapoo pups they've sold. For the same, you'll have to pay $25 every night. If you're situated inside a 60-mile radius, you may either pay the $100 delivery charge or choose to collect the puppy yourself.
The breeder's preferred veterinarian certifies each Cockapoo puppy. Furthermore, they vouch for the excellent temperaments and AKC certification of the parent dogs. They provide a two-week health assurance and a one-year warranty against potentially fatal congenital consequences.
The breeders will guarantee that the animals receive regular vaccinations and dewormings and will offer a certificate of good health from a veterinarian as proof. If you want someone close by, we genuinely believe they are among the top Cockapoo breeders in New Jersey.
Most important info:
Location address: Northern New Jersey
Phone number: 908-777-0968
Contact email: [email protected]
Webpage: Happy Doodles place
3. Eden Orchards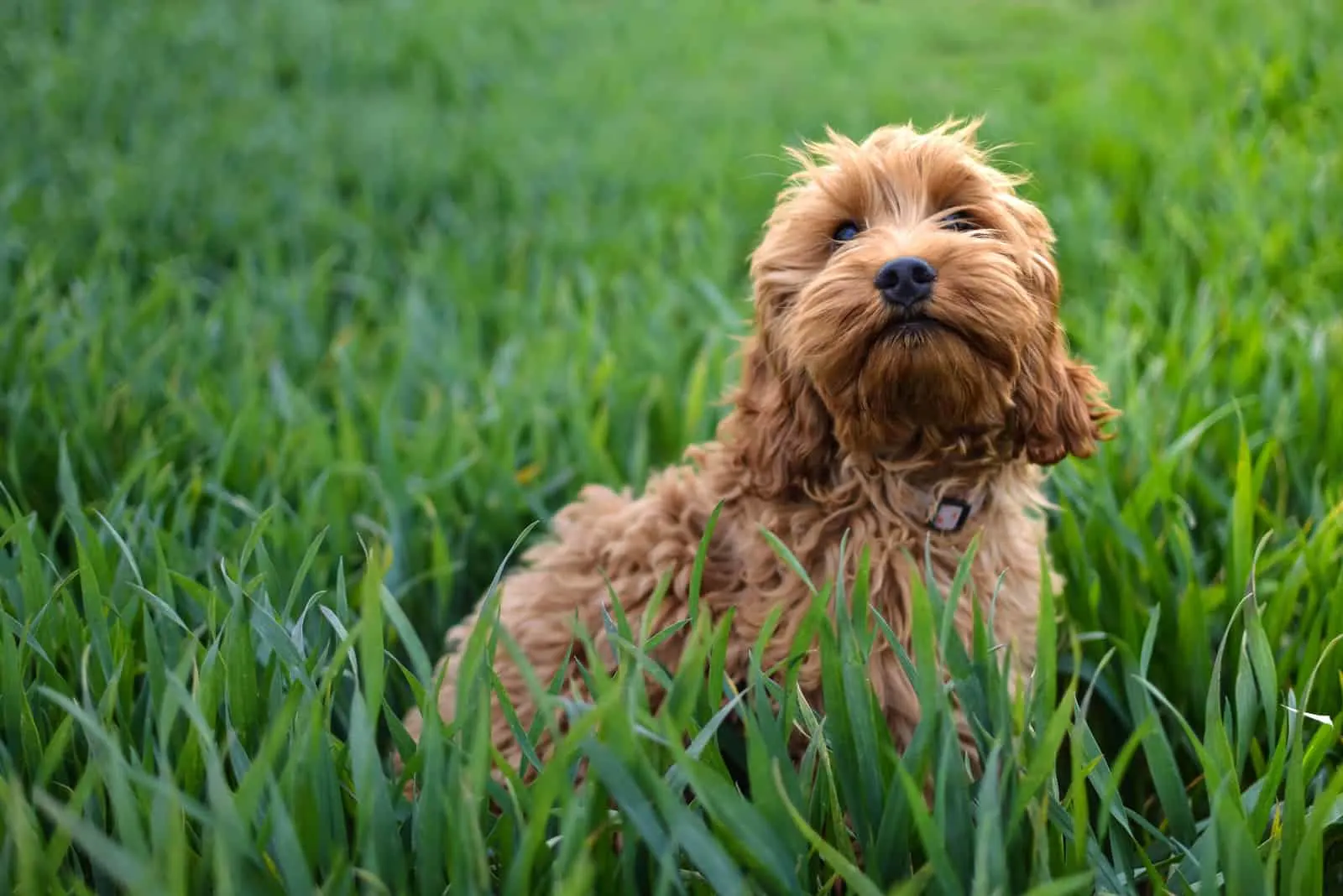 The goal of Eden Orchards, a small-scale American Cockapoo breeder, is to produce rehabilitation therapy dogs, service animals, and well-rounded family friends. What I like about them is that they don't have kennels, at all.
The breeder uses high-quality breeding techniques to produce calm, kid-friendly dogs with excellent temperaments.
DNA testing is also performed to rule out health problems. In order to establish the type of coat, they also provide DNA testing on demand. Cockapoos often have one of three different coat types: straight, wavy, or curly.
These Cockapoo puppies for sale in New Jersey are indeed the product of selective breeding, and they are dedicated to the breed's advancement.
They want to arm prospective owners with the information they need to develop a devoted and long-lasting relationship with their puppies.
In order to reduce exposure to parasites, Eden Orchards makes sure that its Cockapoo puppies are maintained on a prophylactic regimen. The contract also guarantees that, at the breeder's request, your dog will leave with the appropriate medical care and drugs.
Furthermore, they promise that your pup is clear of any serious diseases when you receive it and that it is free from life-risking hereditary and developmental defects for a year following the puppy's birth.
According to the health agreement, you must take your puppy to a licensed veterinarian for a checkup within two days of taking physical control of it.
The contract shall be deemed null and void if the assessment is not done within this window of time. The majority of Cockapoo breeders in New Jersey, however, follow this conventional procedure.
Most important info:
Location address: New Jersey, United States
Contact email: [email protected]
Webpage: Eden Orchards
Socials: Facebook
4. Furrylicious Puppy Boutique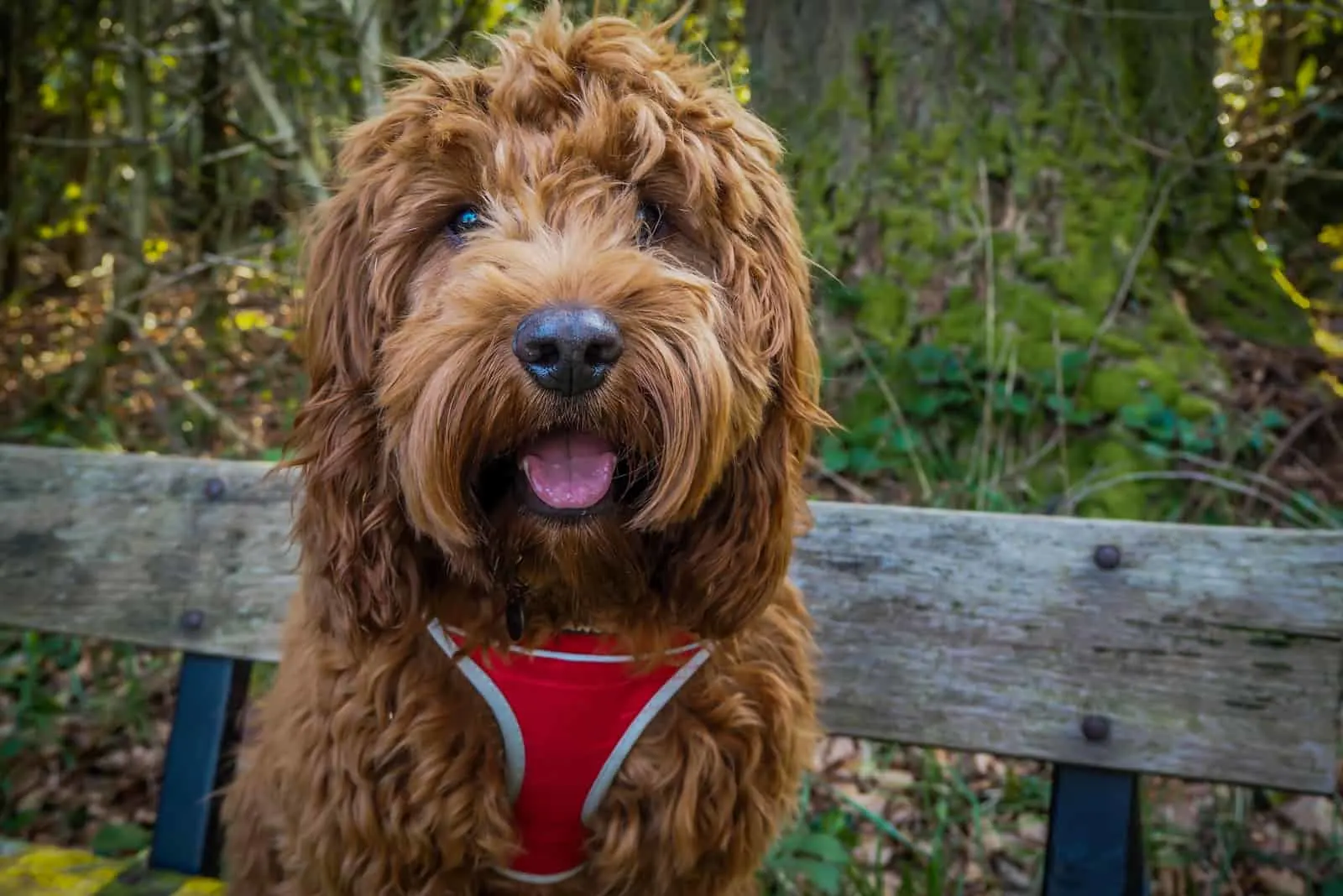 In Whitehouse Station, there is a stylish and welcoming puppy shop and boutique called Furrylicious for animal lovers.
The main goal of their breeding program is to create lovely purebred and speciality mixed-breed puppies. They provide a laid-back, cozy environment and specialize in toy and tiny breeds.
Additionally, they have well-known bigger breeds including Labradors, Goldendoodles, and Golden Retrievers. They exclusively use licensed and inspected professional breeders that are licensed by the USDA.
Visit their Available Puppies page or send them an email with your unique request. Being a small, specialized puppy shop, they are able to provide their puppies plenty of playtime, continual attention, and socialization opportunities. Of course, they only feed their puppies high-quality food and goodies.
They are firmly against puppy mills because one of the owners bought a pup from one such place as a teenager. The puppy got sick within a few weeks and passed away. And from that point, a decision was made: to create a good breeding program.
Additionally, only pups purchased from a quality breeder come with complete health assurances, pedigree certificates, medical history, and ongoing care.
You may get the best pet supplies, accessories, and gourmet foods at their store. You'll discover unique collections that aren't found anyplace else.
They provide a variety of high-end brands, including Susan Lanci, Puppia, Harry Barker, Bowsers Beds, Hip Doggie, Stella & Chewy, Merrick, and others.
Only the best brands are their specialization, and they constantly provide aid with fits and functionality. Additionally, they are extending their selection, so drop by frequently to see what's new.
At Furrylicious, they work hard to create an opulent location with the best pups, goods, and service for your canines. They anticipate welcoming you inside and believe you'll be astonished when you enter.
Most important info:
Address Location: 531 Route 22 East, Whitehouse Station, New Jersey 08889, United States
Phone number: 908-747-4417
Contact email: [email protected]
Webpage: Furrylicious Puppy Boutique
Socials: Facebook
5. Stasia's CutiePoos
Do not let Stasia's Cockapoo waiting list prevent you from purchasing a puppy. They have very open breeding techniques, so you can be sure to discover the ideal dog to join your family.
Their 90-acre property in a small town is where they raise their Cockapoo pups for sale in New Jersey. They treat their pups like members of their own family and never confine them to a cage because of this.
Additionally, they claim that all of their puppies are raised according to the puppy training program. In Blairstown, New Jersey, all of their puppies have received proper food, toilet, and crate training.
These Cockapoo breeders take the time to get to know you in order for their pups to find good families. They also conduct a rigorous screening procedure to address any concerns the customers may have.
Additionally, they view it as an "open adoption" and prefer to remain in contact with their purchasers to let them know they will be a source for any inquiries the purchasers may have regarding puppies.
Within 3 weeks of the puppy's birth, a $500 non-refundable fee must be paid. Your Cockapoo puppy's sixth week of life is when the $3500 remaining balance and any applicable taxes are due.
After that, when you travel to the farm to select your purchase, they are entirely okay with receiving cash payment.
Stasia's CutiePoos wants to help the dog and their new home find a nice fit. Therefore, you are allowed to return your puppy if you have any issues during the initial week of getting it home.
Naturally, you'll have to give up half of the overall cost of the pup. There will be no refunds of any sort beyond the first seven days. If you are unable to care for their Cockapoo puppies, the breeder in New Jersey will always have a place for them.
Most important info:
Location address: Blairstown, New Jersey, United States
Contact email: [email protected]
Webpage: Stasia's Cutiepoos
Socials: Instagram
Final Word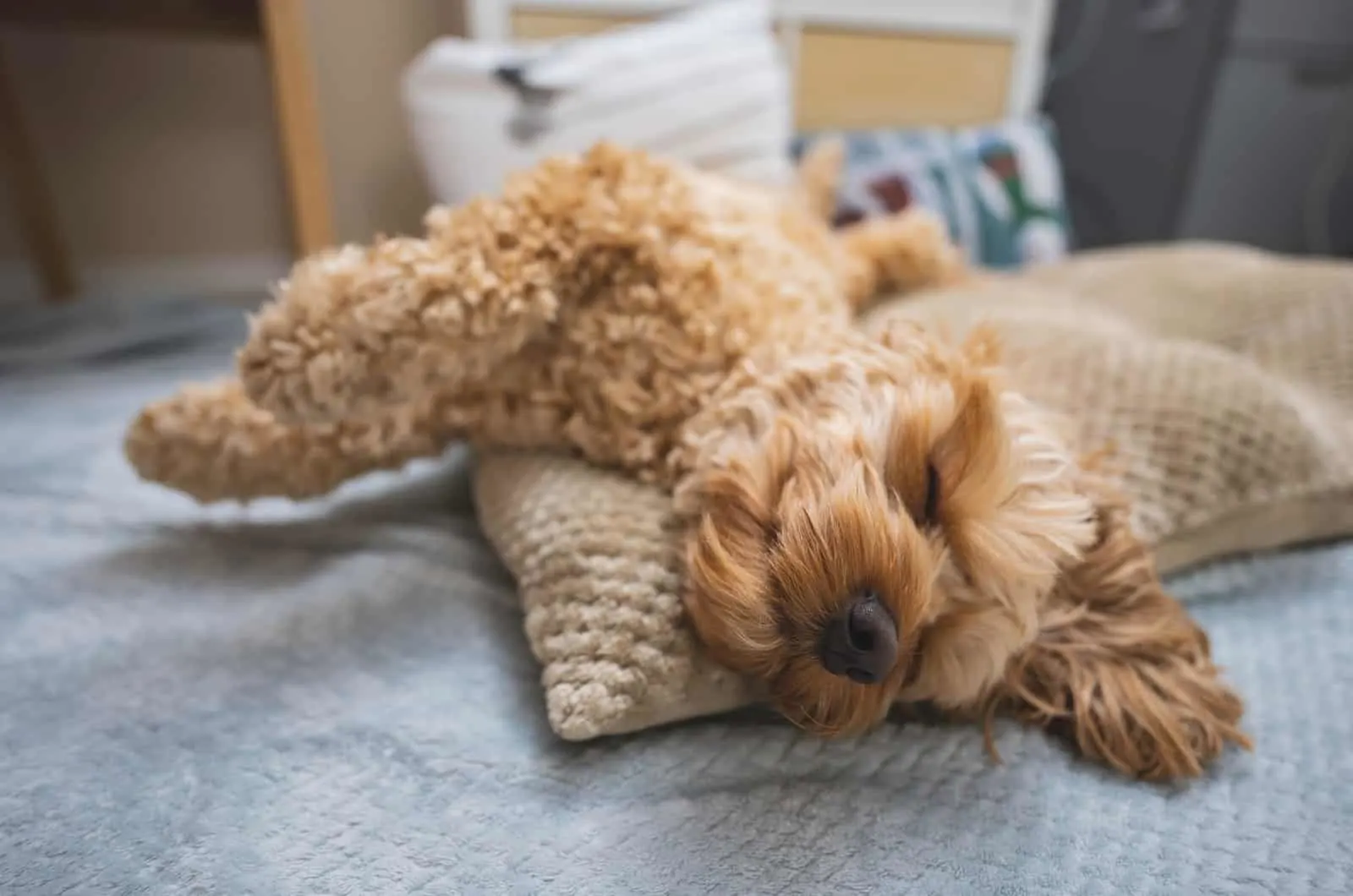 Finding a trustworthy one amongst the many Cockapoo breeders in New Jersey is difficult, especially with the increasing number of breeders in existence. If you're choosing a breeder, this is a list that can be used as a starting point, but do your research well.
It is highly important that you feel comfortable around the breeder, and if there is a chance, meet them in person at their place. By doing so, you can potentially see the parents of the pup, together with the whole situation in which the pups grew up.
New Jersey Cockapoo breeders are known for their utmost care of their pooches, because I have not yet found a breeder that does not give a veterinarian health certification alongside the pup, together with a welcoming attitude.
You ought to have faith in the breeder you select to provide you a strong puppy to bring home. We wanted to assist you with your quest for a new dog in New Jersey. We wish you luck in locating your happy and healthy Cockapoo puppy!
You May Also Like Reading…