If you are looking for a Chow Chow puppy, that means you are interested in one of the oldest dog breeds in the world. That's right — they are ancient! There is proof that these gorgeous-looking dogs lived during the Han dynasty in China (around 206 BC).
The Chinese Emperors and people from aristocratic circles used them as guards, hunting dogs, and companions. But, they were pretty much used for whatever they needed to do at the moment. And, people loved them!
Just like we love them today. That's why we are here. We love Chows, and we want to find a puppy that is healthy and well-taken care of. That means we need to find the best Chow Chow breeders in the UK. And, don't worry — we've already done the homework!
We found five Chow Chow breeders that checked all the boxes of the most responsible and reputable dog breeders not only in the UK, but across the Pond as well.
If you are looking for a new puppy or if you want to find stud dogs for your own kennel, here is a list of breeders who will certainly amaze you with their professionalism and love for dogs.
Let's find the perfect blue-tongued lion-looking dog!
Chow Chow Puppies For Sale In The UK
You will see that all of the breeders on our list have the same traits that make them what they are — responsible and reputable Chow Chow breeders in the UK.
One of those traits is doing various health tests to clear their breeding dogs of hereditary diseases. By doing the tests and clearing the dogs, these breeders have proof that their puppies are healthy, and without hereditary diseases.
They are also not only great dog lovers, but animal lovers in general. They know that a dog is like a family member, and they do not use them just for earning money. These people love their dogs and treat them with lots of care and love.
As we have already mentioned, these breeders are from the UK, but if you are interested in checking out the breeders from the U.S., follow this link: Chow Chow breeders in the U.S.
Now, let's see the best of the best from the UK…
1. Malikinyota Chow Chows, Bristol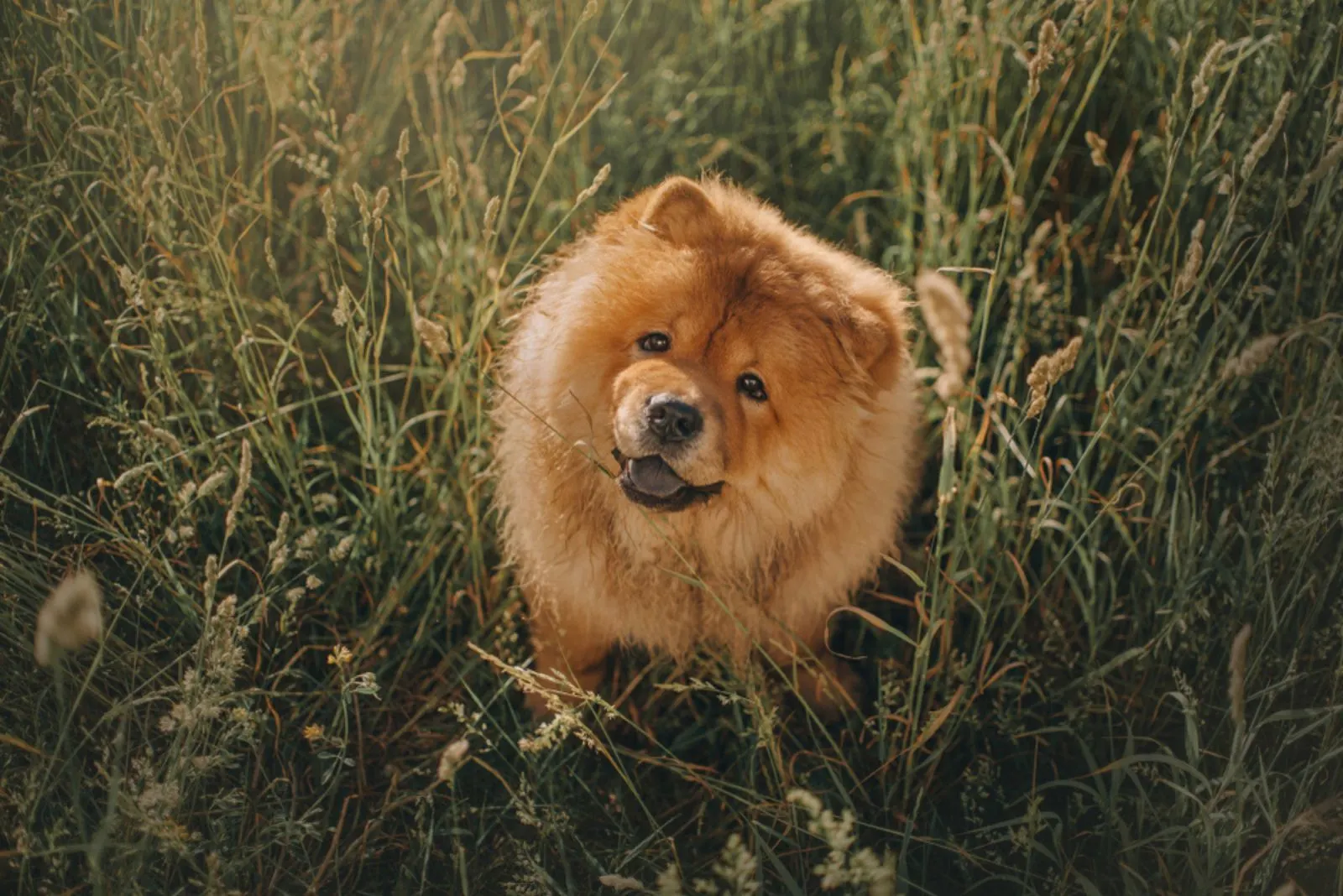 The first breeder on the list is Malikinyota Chow Chows, located southwest of Bristol. They have beautiful Chow Chows of various coat colors — from black to cream.
They keep their dogs inside their home, especially when it's time for birthing puppies. They put all their pregnant dams in their bedroom where they can find peace and rest.
This allows the owner to be there with her dogs and new puppies from day one. As you can see, this is the first box ticked — they treat their dogs like family members.
If you get a Chow Chow puppy from Malikinyota, you will get a puppy that has been dewormed, vaccinated, microchipped, and treated against fleas, and the puppy will come with The Kennel Club registration and four weeks of insurance.
This four-week insurance is perfect for the adjustment period before you take your new dog to your veterinarian.
All of the dogs from this breeder are calm and well-socialized. They are the perfect example of what a good family pet a Chow Chow dog can be.
Besides calling them, you can also send an email ([email protected]) to ask about the upcoming litter or any other questions about the dogs or their breeding program.
Address: Bristol, UK
Phone: 07880885324
Website: Malikinyota Chow Chows
2. Tomorady Chow Chows, South Wales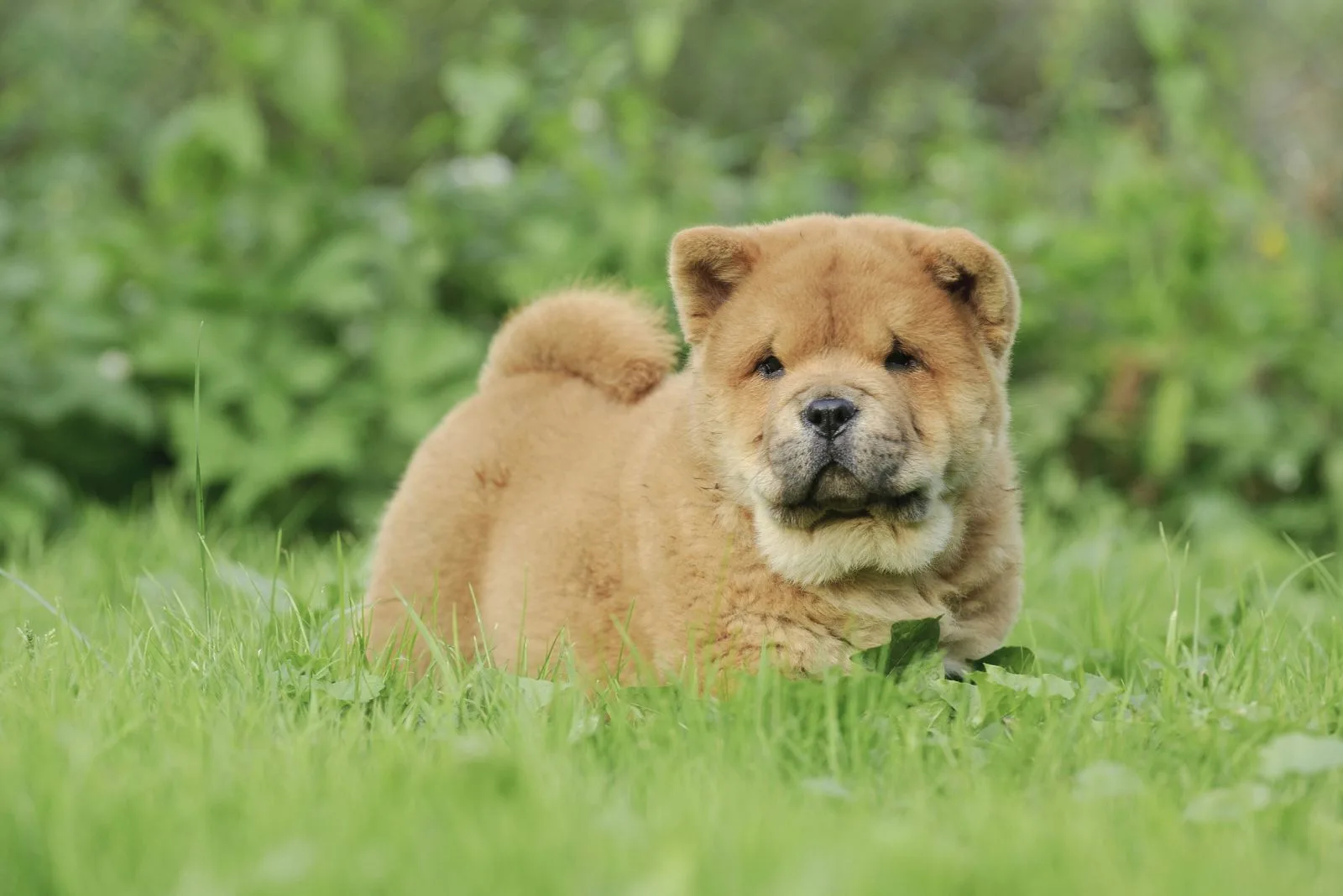 It is time to meet Rhiannon and her family — her husband, Stephen, and her three children. They all help with the Chows, and they all enjoy spending time with them. Actually, the reason for starting to breed Chow Chows is Rhiannon's son, Tomos.
Rhiannon has been breeding other dog breeds (Newfoundlands and St. Bernards), and her son wanted to join in and help in the show ring. But, he was too small to handle such big dogs in the ring, so Rhiannon decided to get a Chow Chow.
It wasn't just a random thought… his mom had been breeding Chow Chows already. We will talk about his mom, too, but a bit later. Right now, we are going to thank Tomos for asking to participate in the show because that's how Tomorady Chow Chows started their journey.
Rhiannon has been breeding dogs for more than 20 years, and she has been breeding Chows for about eight years. That is a lot of experience with big dogs, and Chow Chows can get big — they can weigh more than 55 pounds!
You can see photos on their website, and also YouTube videos to get a better picture of what to expect from Rhiannon and her Tomorady Chow Chows. I am certain you will fall in love with her dogs and quickly realize why Tomorady is on the list of the best Chow Chow breeders in the UK!
Address: South Wales, UK
Website: Tomorady Chow Chows
Email: [email protected]
3. Pride And Glory Chows, Carmarthen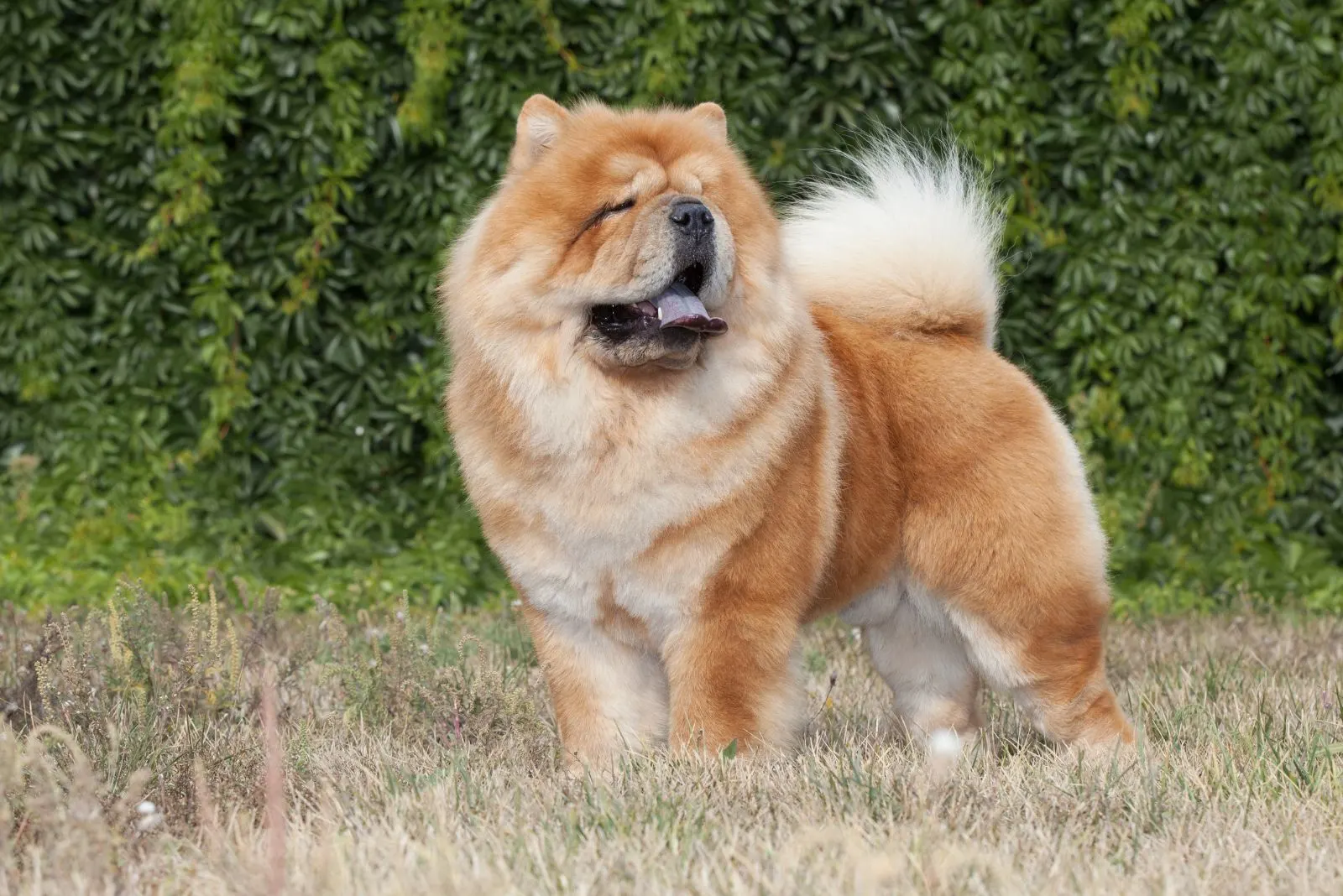 The owner of Pride and Glory Chows is Mandy Howell. She is very proud of her Kennel and all that she has done with the breeding program.
Her Chow Chows have won many dog awards all across the UK. You can see all the awards on her website, and for the latest photos and updates, you can check her Facebook page.
The dogs bred by Mandy are well-socialized. She starts with the "imprinting" technique from the first day. That way, the pups are used to people, young and old, and are ready to join any family in the future.
This is the proper way to socialize dogs. They expose puppies to normal household noises and smells in order to make sure they grow up into calm and confident, well-tempered Chow Chow dogs. Mandy has male and female Chows, and they are all registered at The KC (The Kennel Club of the United Kingdom).
You can contact Mandy via phone or you can send her an email ([email protected]) to ask about the puppies, their coat color, their health — whatever comes to your mind.
Address: Carmarthen, UK
Phone: 07415003941
Website: Pride and Glory Chows
4. Arden House Kennels and Cattery, Solihull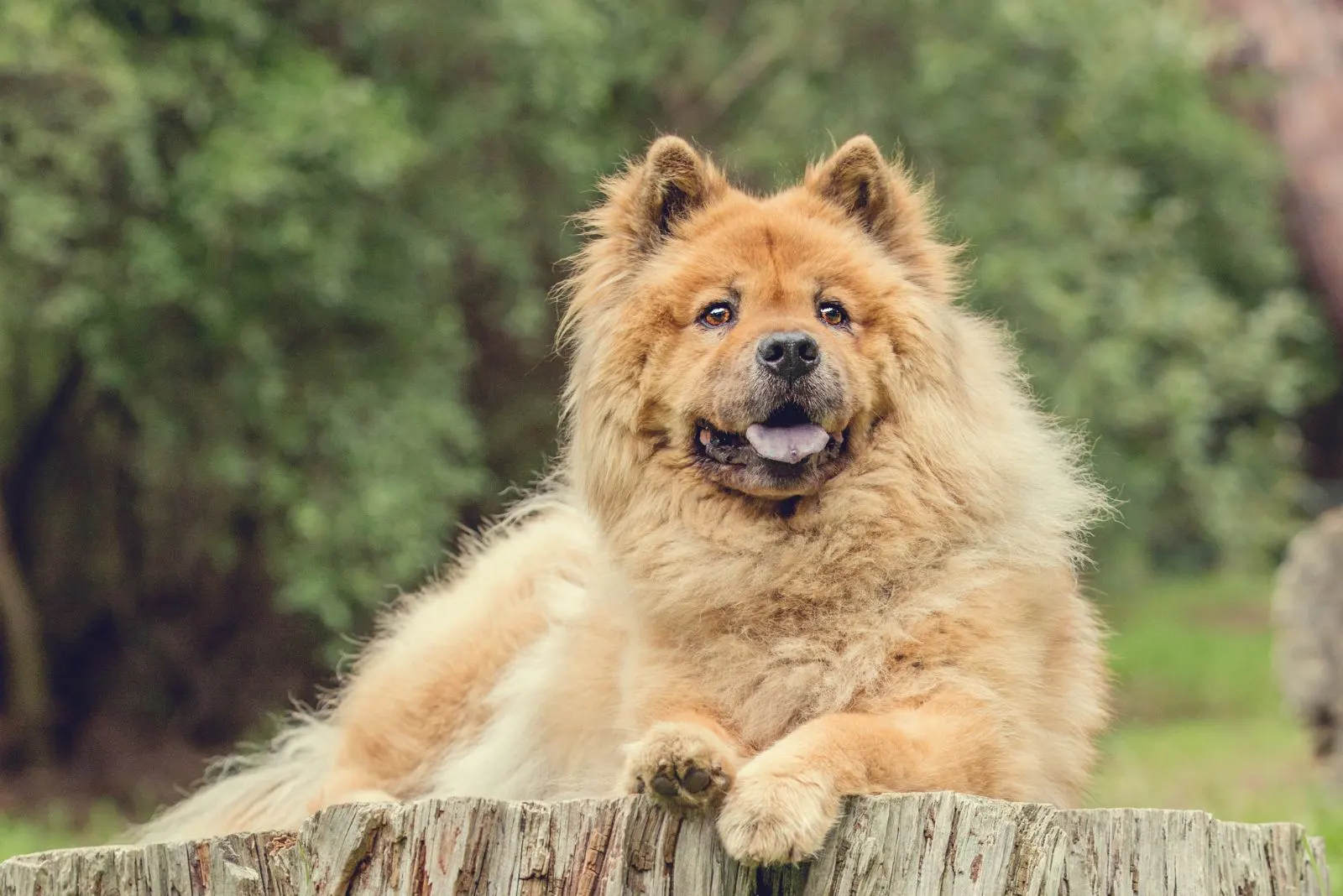 This is a Kennel located in the countryside just outside of Birmingham. They are one of the best Chow Chow breeders in the UK, and they also have more than thirty years of experience with boarding dogs and cats.
This is a breeder who doesn't have a lot of puppies each year. They don't breed their dogs for regular profit, but occasionally sell their puppies. That's why it is very important to get on their waiting list or be in touch with the owners to know when the puppies are coming.
They proudly say that they are the home of Miketilla Chow Chows. That is a famous Chow Chow bloodline that produced many champion dogs. Of course, their dogs are vaccinated and are in excellent health.
They get the proper amount of exercise, special grooming needed for the Chow Chow's special coat type, and all the quality food for the pups and the adult dogs.
Arden House Kennels and Cattery also has stud dogs available.
Address: Solihull, UK
Phone: 01675442912
Website: Arden House Kennels and Cattery
5. Mikkimoto Chow Chows, Swansea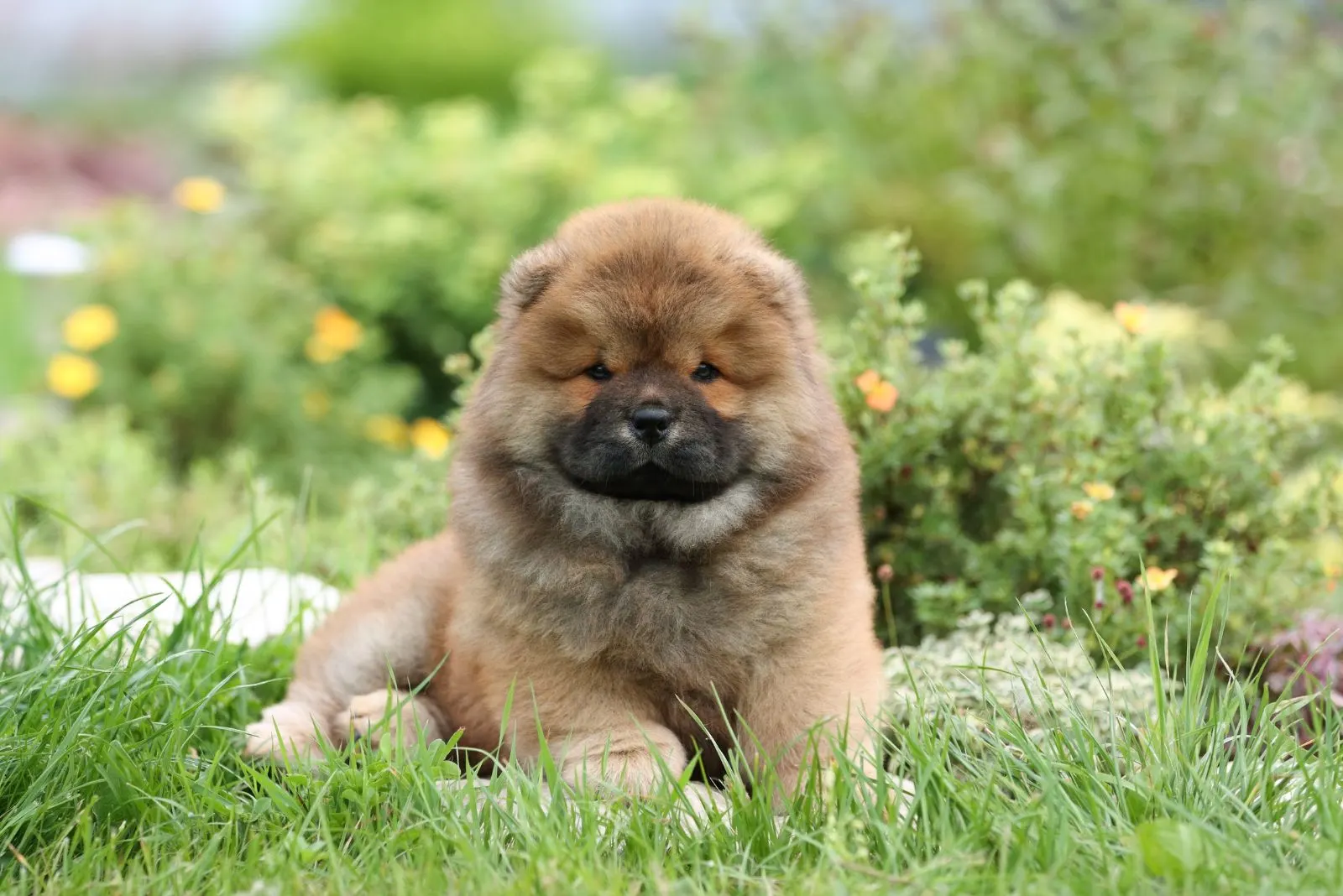 The owners of Mikkimoto Chow Chows are Richard and Hayley Howard-Gash. Remember Tomorady, the first-mentioned Chow Chow breeder in the UK? This is Rhiannon's mom whom we mentioned earlier.
Hayley and her husband have been breeding cream and black Chow Chows for a long time — long before her daughters decided to start their lines. Yes, Hayley has another daughter called Beth.
Beth is also breeding Chows, but she works with her mom, and her sister, Rhiannon, so her dogs can be seen on their websites. If you are interested in Beth's Chow Chows, you can find them under the name, Ruishi Chow Chows, on the Mikkimoto website.
They are all a family, and they help each other whenever someone needs help. They keep the kennels separate, enabling the diversity of the genes and avoiding inbreeding. Their dogs are healthy, beautiful, and well-tempered.
If you want a puppy from them, you will have to fill out a waiting list form and wait for Hayley or Richard to get in touch with you. They have a lot of people waiting for their puppies, so you'll have to be very patient.
But, once you get a Chow Chow puppy from them, you will realize it was all worth the wait. To stay in touch with the latest photos and litter updates, you can follow them on their Facebook page.
Address: Swansea, UK
Phone: +447875346815
Website: Mikkimoto Chow Chows
Other Places To Find A Chow Chow Puppy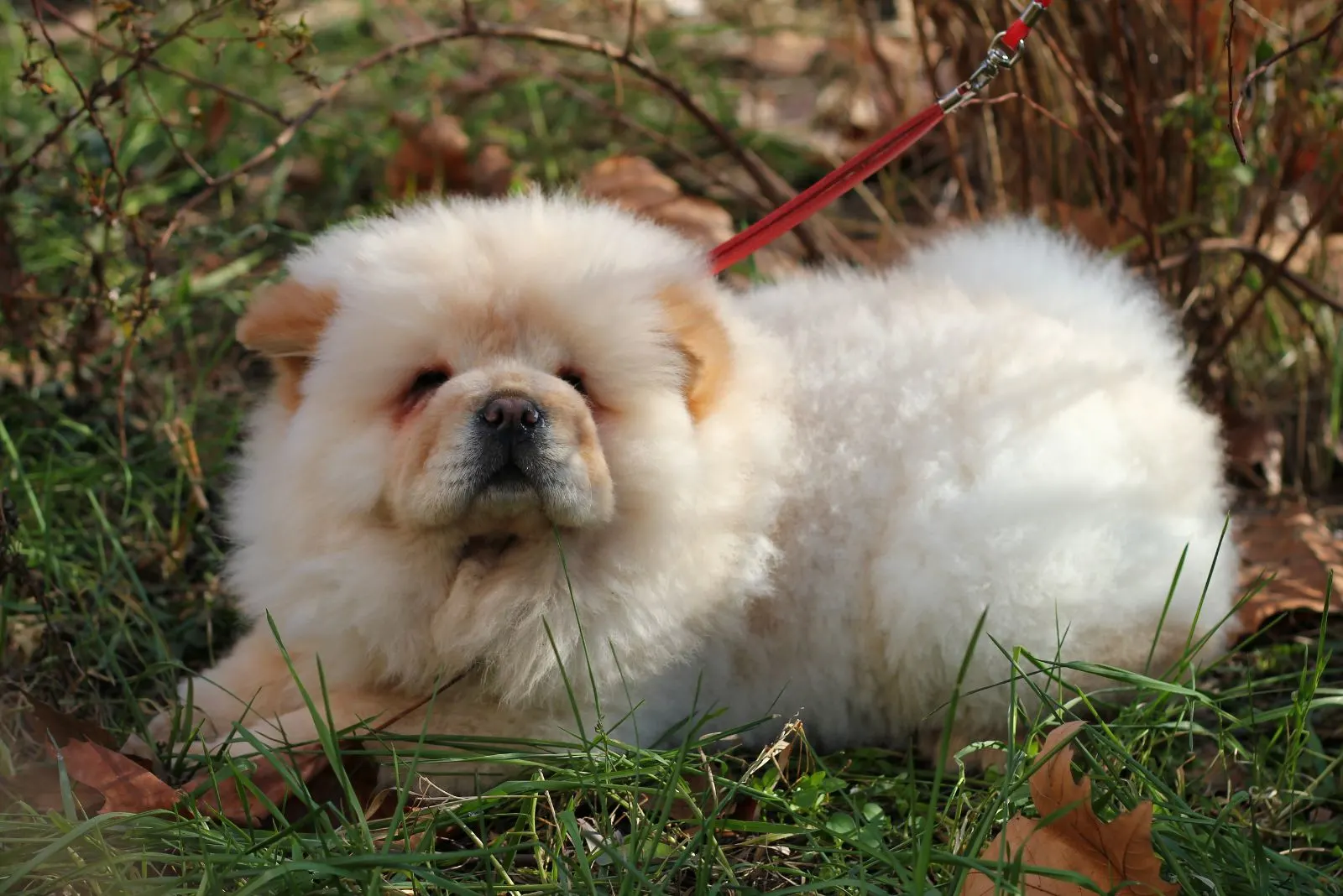 Truth be told, there are a lot of Chow Chow breeders in the UK. We made a list of the 5 best breeders, but if you are looking for more breeders, there is a website you can go to and check some other breeders.
These breeders don't have a website, and they are usually not interested in breeding as much as they are in dog shows, and finding good studs and dams for producing champion Chow Chows.
But, you can find what you are looking for. Out of many breeders listed on the site called Champdogs, here are some breeders worth mentioning:
Kawanna, M Marr Market Rasen, Lincolnshire
Zaville, Liz Mcculloch Newtimber, West Sussex
Catomo, Miss M V Keyte, Staffordshire
Xingbao, M Hughes Seaford, East Sussex
Nicky Humphreys, Essex
Yokohama Pugs, Mr D Stanway, Cheshire
Liononie, Snaith, Luton Beds
Beaconpride, Tracey Irwing, Skelmersdale
Akakuro-Akita Inu, Carolyn Byrne, Worcestershire
Kuanyin, Liz Campbell, Down
Shizaru, Stuart + Angela Dawes Bolton, Manchester
Miketilla, Ms E Cannon (Arden Kennels)
The Conclusion
Looking for the perfect puppy to bring to your home can be a stressful task full of surprises. Why surprises? Because there are so many people claiming to be a Chow Chow breeder in the UK, but they are scammers.
Always look for breeders who do not avoid showing you their kennel premises or home where they claim they hold their dogs. Meet the dog's parents if it's possible, ask for health certificates, and ask around to see if anyone has anything suspicious to say about them.
If you happen to come across a puppy mill or you think the animal is in danger, you can call the RSPCA and report animal cruelty to them.
But, these five Chow Chow breeders we mentioned are excellent and responsible breeders who will happily answer any questions you might have about the breed and their breeding program. They love their dogs, and they treat them as family members.
Now, it is your turn to keep on loving and taking care of this magnificent dog. Chow Chows are amazing dogs, with a long history and a lot of opportunities to give them a unique name that suits their one-of-a-kind looks.
We got some ideas that you can check out here: Chow Chow names.