Welcome to our breeder directory where we've provided you with the top 4 Cane Corso breeders in South Carolina. We think you've made a good decision in deciding to get yourself a Cane Corso dog out of all the dog breeds out there to choose from.
The Cane Corso, also called the Italian Mastiff, is a dog with great temperament, and with its height of 28 inches at the withers standing next to you, you would probably look as intimidating as the dog himself.
If you are meeting this dog breed for the first time, you should know that Cani Corsi are smart, trainable and loyal to their owners, but sometimes they can be willful and assertive. Because of that, socialization at an early age with other dog breeds and humans is crucial. But don't worry about that, because this dog breed is very willing to learn, and is easily trainable.
Cani Corsi are also great guard dogs that need regular training. They can be excellent jogging partners if you are into that.
Now, let's see the list of the best Cane Corso breeders in South Carolina where you can find your new friend.
Cane Corso Puppies For Sale In South Carolina
When searching for a good breeder, it is important that you pay attention to their breeding quality. What does it mean? It means that a reputable breeder should use high-quality Cane Corso with a clear bloodline for breeding in order to fit the standards of the breed.
In that way, you should be sure that when you get a Cane Corso, you get a puppy that reached the standards of picking up all the best from its parents.
And now, let us introduce you to our list of Cane Corso breeders in South Carolina!
1. Relic Cane Corso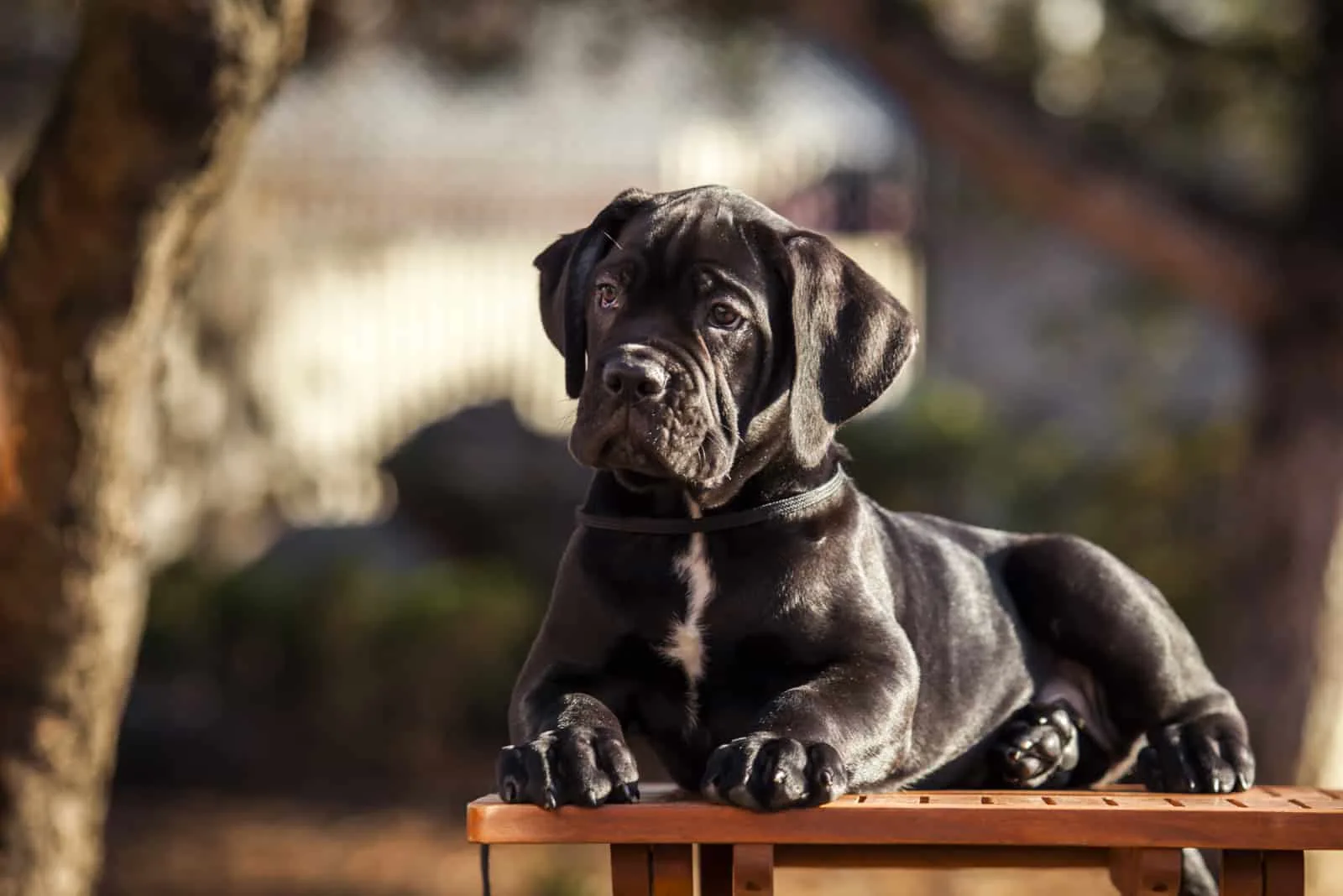 Our first reputable breeder on the list is Relic Cane Corso, located in Beech Island. This is a husband and wife team that has been breeding quality Cani Corsi since 2007.
Sarah is a licensed veterinary technician, and she has worked with all kinds of dog breeds, but no dog has ever astonished her as much as the Cane Corso. With its loyalty at the highest level, Sarah was obsessed.
Since then Relic Cane Corso has strived to produce high-quality Cane Corso that have great temperaments, wonderful looks, and perfect health.
They enjoy showing in AKC conformation where they spend time with friends and other breeders. Their breeding program focuses on socialization, health, and temperament.
All of their puppies at all ages got appropriate vaccinations, puppies have a two year genetic health guarantee, the first month of flea and heartworm prevention, tails and declawing done.
Although located in South Carolina, these breeders deliver to North Carolina, Georgia and to all the states of the USA. They also offer a flight nanny option.
Relic Cane Corso are members of CCAA (Cane Corso Association of America), AKC Breed With H.E.A.R.T Program, and the Alliance of Therapy Dogs.
The deposit is $500 if you want to be on a waiting list, or to save a certain puppy. If you can no longer take care of your puppy, they would happily welcome back the puppy in RCC.
Relic Cane Corso Details
• Location: 144 Douglas Dr, Beech Island, SC 29842,
• Phone: 803-645-8925
• Website: Relic Cane Corso
• Facebook: Relic Cane Corso
• Email: [email protected]
2. Avalanche Cane Corso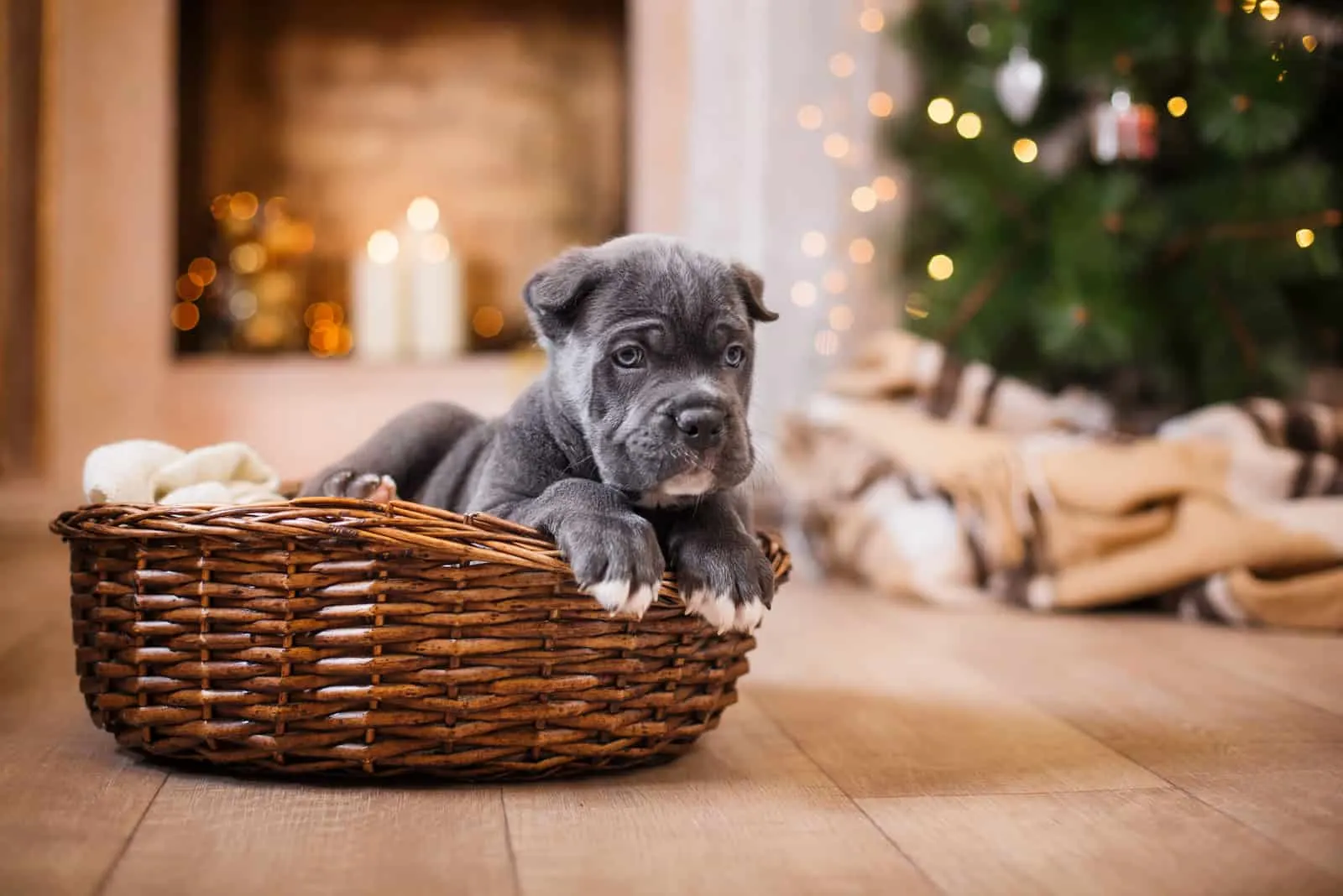 Avalanche Cane Corso is located in Cowpens, South Carolina. Kim and Lee Chapman own the Avalanche kennels. Their children also help in taking care of dogs and puppies. Cane Corso is a member of the family in this kennel.
A long time ago, the Cane Corso was considered a rare breed, and on the Rare Breed dog show the Chapmans saw a Cane Corso. Since that time, they have done research about them to learn how to raise them, their character, nature, temperament, size and so on. The most important thing that they saw is Cane Corso's loyalty and lovable nature they reflected onto their families.
Their dogs have been X-rayed so are guaranteed free of hip dysplasia, many of them are dual registered with the ICCF and FCI, and all of their dogs are AKC registered.
Contact them if you are interested!
Avalanche Cane Corso Details
• Location: Cowpens, South Carolina
• Phone: 864-431-7746
• Website: Avalanche Cane Corso
• Email: [email protected]
3. Vulcan Cane Corso
Vulcan Cane Corso, located in Columbia in South Carolina, has been breeding the Cane Corso breed for decades. This breeder's focus is on the conservation of all the characteristics of this dog breed.
They strive to produce premium quality puppies that are raised in their home to socialize with others and make them a perfect family member. They breed for quality, not quantity.
In 2021, they were nationally recognized as the best dog breeders in South Carolina.
They offer shipping in the lower 48 United States, so if you decide to get yourself a puppy from this breeder, know that additional costs should be discussed.
Vulcan Cane Corso Details
• Location: Columbia, South Carolina
• Phone: (253) 363-0541
• Website: Vulcan Cane Corso
• Facebook: Vulcan Cane Corso
• Instagram: vulcancanecorso
• Email: [email protected]
4. Mid-Carolina Corso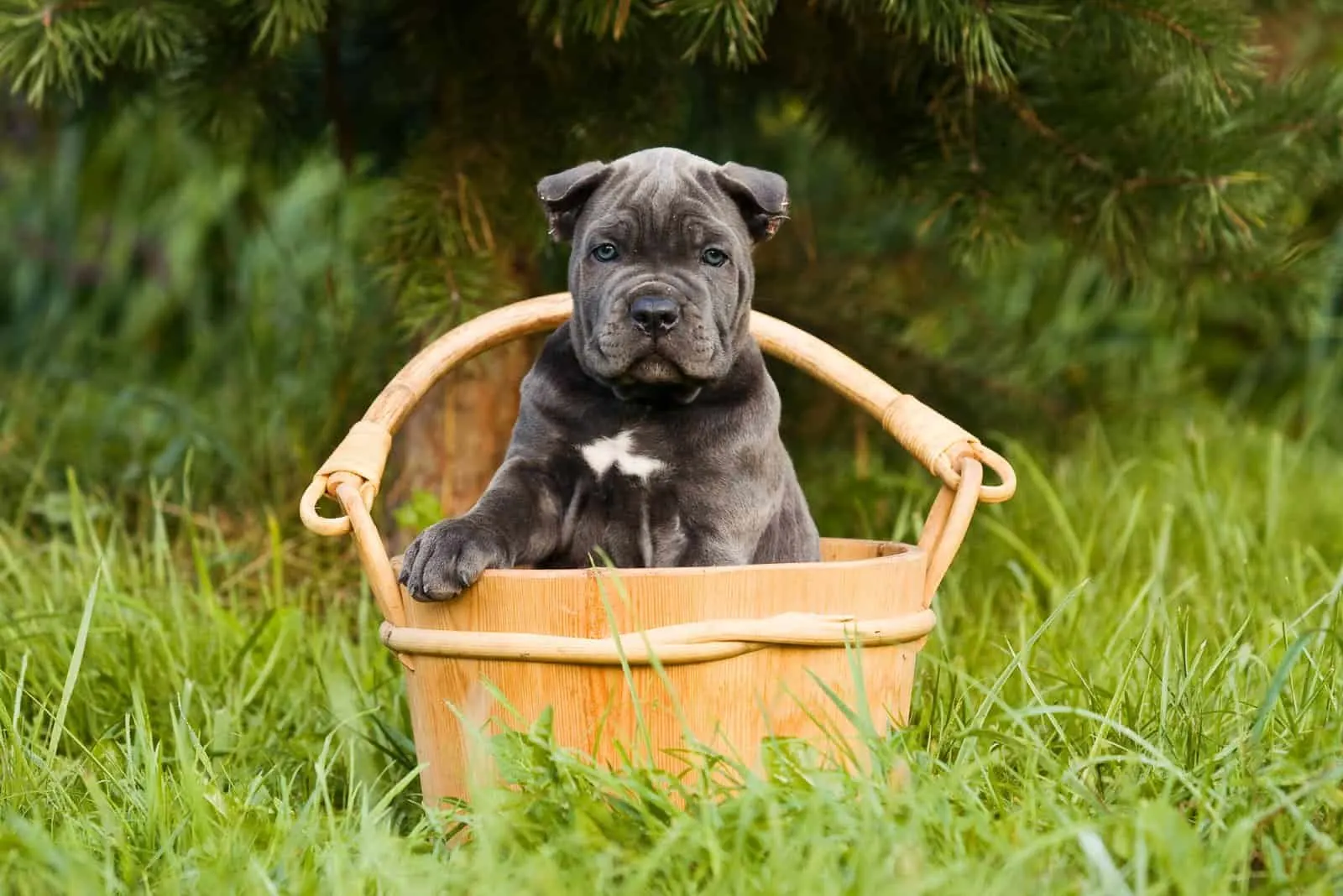 Last but not least on our list of Cane Corso breeders in South Carolina is a reputable Cane Corso Breeder, Mid-Carolina Corso located in Columbia. This breeder has great passion for their animals. They are happy when they can make other families happy with their puppies.
Although they have been breeding since 2018, they seem to have perfected it, because their main goal is to produce healthy puppies that fit the standards of the breed. They check the dogs' hips and cardio health before breeding.
Before the puppy leaves Mid-Carolina Corso they are AKC registered, vaccinated, micro-chipped, dewormed, and have their tails docked. All the Cane Corso puppies come with a two-year health guarantee.
Mid-Carolina Corso Details
• Location: Columbia, South Carolina
• Phone: 803-269-5468
• Website: Mid-CarolinaCorso
• Email: [email protected]
RELATED: 5 Best Cane Corso Rescues for Adoption: Where To Adopt This Large Dog Breed
FAQs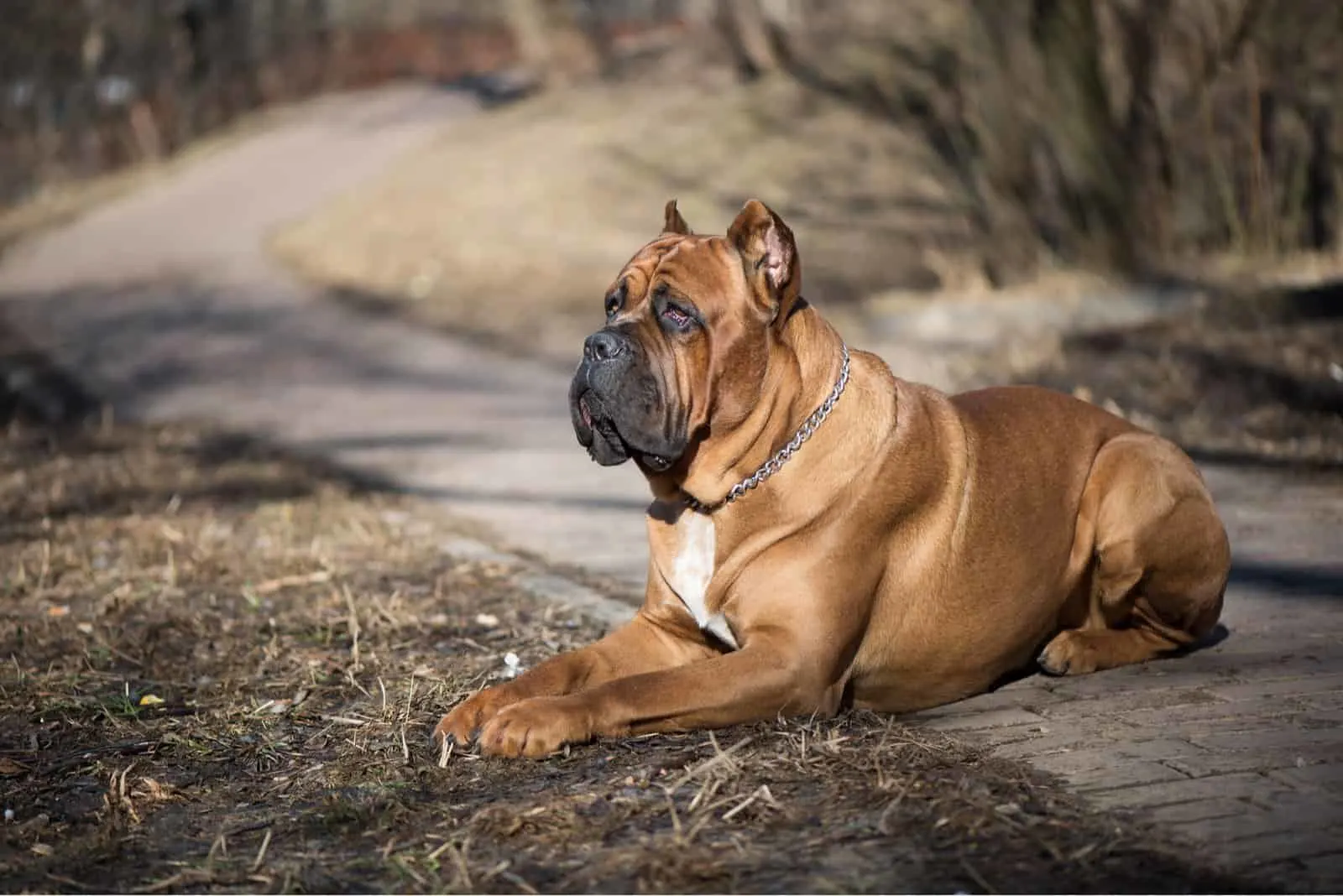 How To Choose A Reputable Breeder
If you've decided to get yourself a Cane Corso, you probably want a puppy that has great health and good temperament. All that depends on its breeders –whether their breeding stock has met the high standards of the dog breed. Well, how do you recognize a good, respectable breeder?
A good breeder, first and foremost will know almost everything about the breed they are breeding, including the basics about the dog such as average size, temperament, proper nutrition, possible health problems, etc.
Then, the breeder should socialize their puppies at an early age and spend their time with them because they know that socialization is crucial. That means that their puppies should receive lots of love, fun, games, and so on. The breeder considers their puppies like family members rather than treating them like products for breeding.
The breeder should also provide you with medical records concerning possible health issues, vaccinations, and parasite control plus a written contract with a health guarantee.
From a good breeder you should expect a lot of questions because they care where their puppy goes, they won't sell their puppy if they are not sure that you and your home would be the safest and most loving environment!
How Much Should A Cane Corso Puppy Cost?
If you are interested in Cane Corso breeders in South Carolina, you probably want to purchase a Cane Corso dog and welcome him into your loving home. The price is also one of your concerns when considering this dog breed. Well, you should know that they are not cheap, and also their maintenance can be quite expensive.
The price of a purebred Cane Corso ranges from $1,000 to $4,000, but on average you will probably pay around $1,500.
Don't be surprised if you see a price as high as $9,000 – that probably means that the Cane Corso is a pedigree with a clear and perfect bloodline.
There is the cheaper option of adoption. The adoption of a Cane Corso costs on average $350 to $550.
Make sure that when you get yourself a Cane Corso, you welcome him with all the essentials and necessities he may need. So planning the budget should be a priority!
What Are The Pros And Cons Of Owning A Cane Corso?
Pros:
• A Cane Corso is easy to groom; as an owner you'll need to brush them every week during most of the year, but this dog breed requires daily brushing when their shedding seasons come. That doesn't sound much in comparison to other dog breeds that require daily brushing during the whole year, does it?
RELATED: 10 Best Brush For Cane Corso: Brushes For A Luxurious Shine
• They are great guard dogs, and they can be pretty protective of their loved ones. If you are ever scared of someone or something, their intimidating look will surely come in handy.
• Cani Corsi are wonderful family dogs, as long as you train them to behave and as long as they know who is the real "boss" in the house. Their will for any sort of activities will probably get you out of the bed. They make great running partners if you don't like to run alone.
Cons:
• As a very intelligent and strong willed breed, they need strong, firm guidance. Their will to dominate is sometimes stronger than their love for the owner. It is crucial that yourCane Corso understands that you are in charge and that he needs to follow your instructions, unless you want your Cane Corso to boss you around.
• Unfortunately, because they are a very large dog breed, their lifespan is much shorter than that of a smaller dog, and they approximately live nine to twelve years. So be prepared that one day you may need to say goodbye to your companion. • As these dogs are very large and heavy, there is a possibility of injuring a small child or a baby, so maybe Cane Corso is not a good idea until your child grows a little bit.
In Conclusion
The Cane Corso dog breed is really one of a kind. No wonder they are so popular. They can fit any role you want from them, whether you want a great companion, guard dog, or working dog in some cases.
With their loyalty to their families, they can adapt to any situation if the situation requires.
With an early age training and socialization, they can be perfect family members. Their beautiful personality is something really special behind their intimidating expression.
If you are eager to raise such a powerful dog and if you are ready to give them the love they deserve, you are the perfect potential owner of a Cane Corso.
With our list of 4 reputable Cane Corso breeders in South Carolina, you shouldn't have problems finding your number one! Good luck!
READ NEXT: Cane Corso Names: Finding The Perfect Name For Your New Cane Corso Puppy