You've decided — it is time to get a new dog! You've been thinking about different dog breeds and realized that a bright and energetic Border Collie is the right choice for you.
Well done! That is one of the most gorgeous and smartest doggos out there. Now, the problem is — where to find a healthy Border Collie puppy? Where are all the good breeders gone and where are all the dogs? Where's the dogwise Oregonian to fight the rising odds?
No need to look for a hero, we've got your back. It's a list of the 7 most reputable and responsible Border Collie breeders in Oregon.
They have perfected their breeding programs and set a goal to breed the healthiest and happiest pups in Oregon, and beyond. Most of these breeders send their puppies to loving families all across the States.
Whether you are looking for a working dog or a new furry family member, these 7 Border Collie breeders have the right dog for you.
Border Collie Puppies For Sale In Oregon
Border Collies are true working dogs enjoying herding flocks of sheep or herds of cows. They are running around, gathering everyone, and making sure no one breaks the line or gets lost.
Even though there are some differences between a male and a female Border Collie, they have one thing in common — they are excellent herding dogs full of energy.
They will need lots of exercise and mental stimulation to keep them healthy and happy. A Border Collie that has nothing to do all day long every day will soon turn into a destructive dog.
That being said, let's see where to find a Collie puppy — female or male. You can see which one suits you the best. But, they are all responsible breeders with a lot of love for dogs and animals in general.
1. Wolston Farms, Scio, OR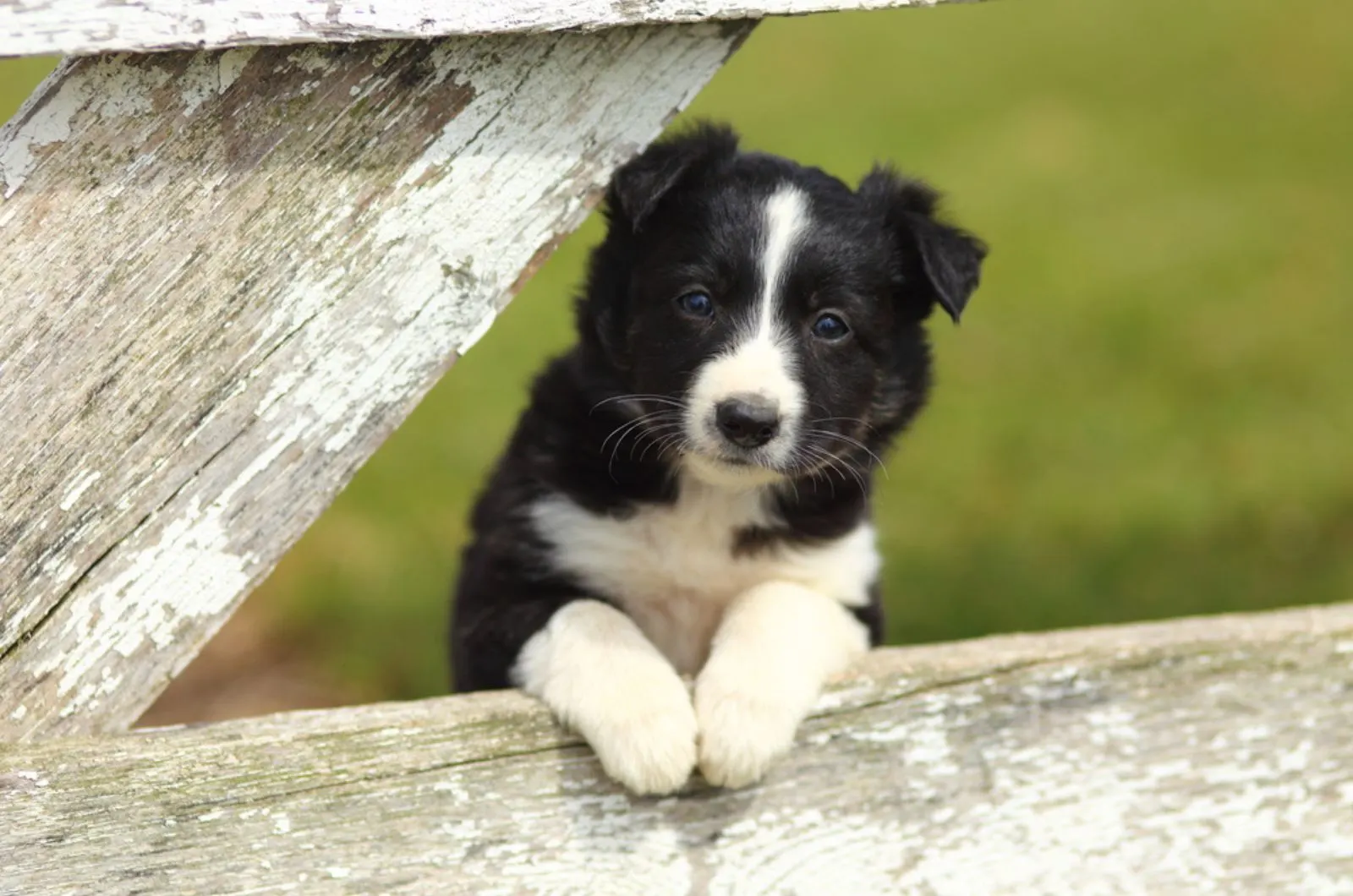 This breeder is in the breeding business because he needs dogs on his farm to work with him and his family. In other words, they don't have a lot of puppy litters.
But, it is worth waiting for Ian Caldicott and Raven OKeefe to have a Border Collie pup to sell. They breed, raise, and train their dogs on their Wolston Farm. Ian is from the UK where having a dog on a farm to help with herding is a must.
Their dogs are top-quality working dogs, and you won't get disappointed getting one from them. The problem is that you'll probably have to wait a bit longer to get one.
In the case of Wolston Farms Border Collies, excellent dogs come to those who wait. And, if you want to buy wool or shepherd's crooks, or walking sticks — this is the place to go as well!
Address: Scio, OR, United States
Phone: +15419710372
Website: Wolston Farms
2. Butte Ranch Enterprises, Lebanon, OR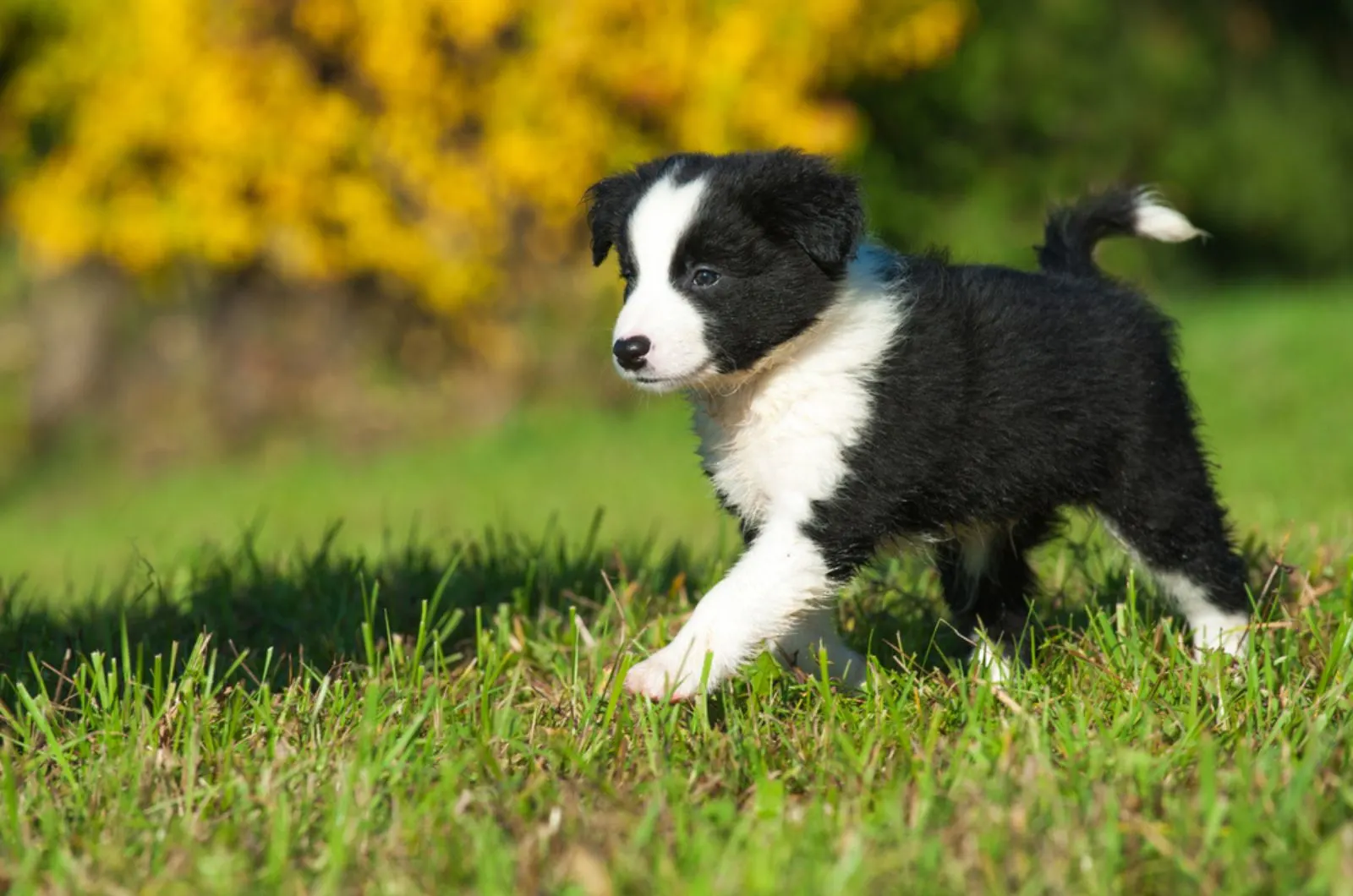 This breeder chose not to breed too often, and they did that because they take great care of their dogs and use them in everyday herding work. They are not interested in living off of breeding – they do it for the love of this dog breed.
And, they will also ask you to come over and meet them before buying a puppy from them. This seems like too much, but again, they do it because they truly love their dogs.
The owners of Butte Ranch Enterprises want to be sure their dogs are going to a good, new home. That means they will need to meet you face to face and not only answer questions you might have, but ask some, too.
Their dogs have gone through good socialization, getting used to all kinds of animals and noises on the farm. Most of them have the usual coat color, like bi-colored Collies, but you can find more than one coat color as well, e.g., a red merle Border Collie.
Address: Lebanon, OR, United States
Phone: +15412231121
Website: Butte Ranch Enterprises
3. Raven's View Farms, Terrebonne, OR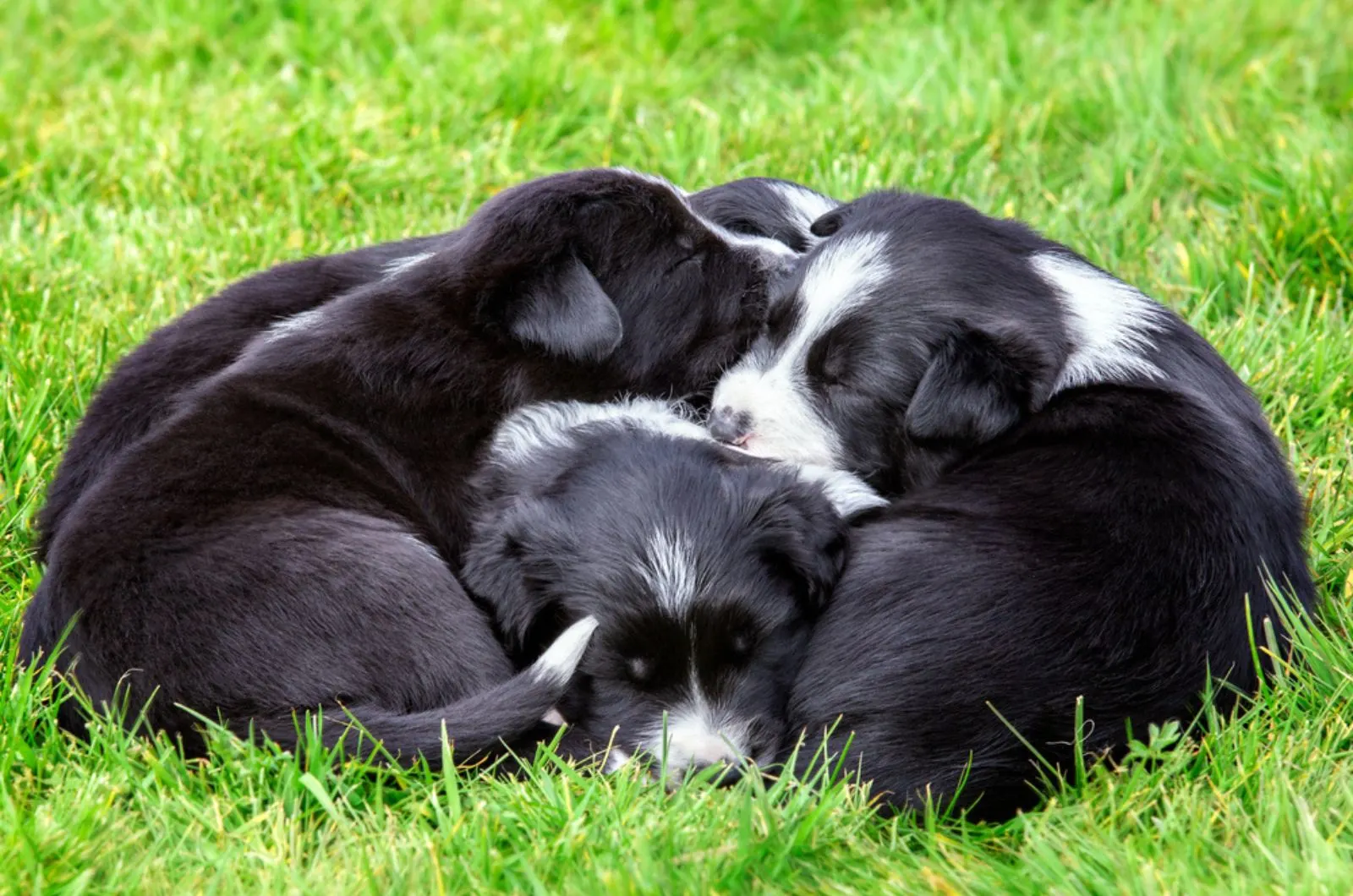 This is a Border Collie breeder in Oregon, located on a family-run private farm in Terrebonne. They also have Boston Terriers.
They breed top-of-the-line Border Collies that can be used as pets or herding dogs. This reputable breeder has health-tested all of her dogs.
The health tests include:
TNS (Trapped Neutrophil Syndrome)
MDR1 (Ivermectin sensitivity)
IGS (Imerslund-Gräsbeck Syndrome)
Also, all of the dogs come with a health guarantee, and if you want to see them, you can also ask for OFA certificates as proof that all of their breeding dogs older than two years have been cleared of hip and elbow issues.
They have dogs of different coat colors, from bi-colored black and white Collies to merles or tri-colored dogs. They have all been AKC registered, and you can see the pedigrees on their website.
Address: Terrebonne, OR, United States
Phone: +15033692937
Website: Raven's View Farms
4. Heron Oaks Ranch, Grants Pass, OR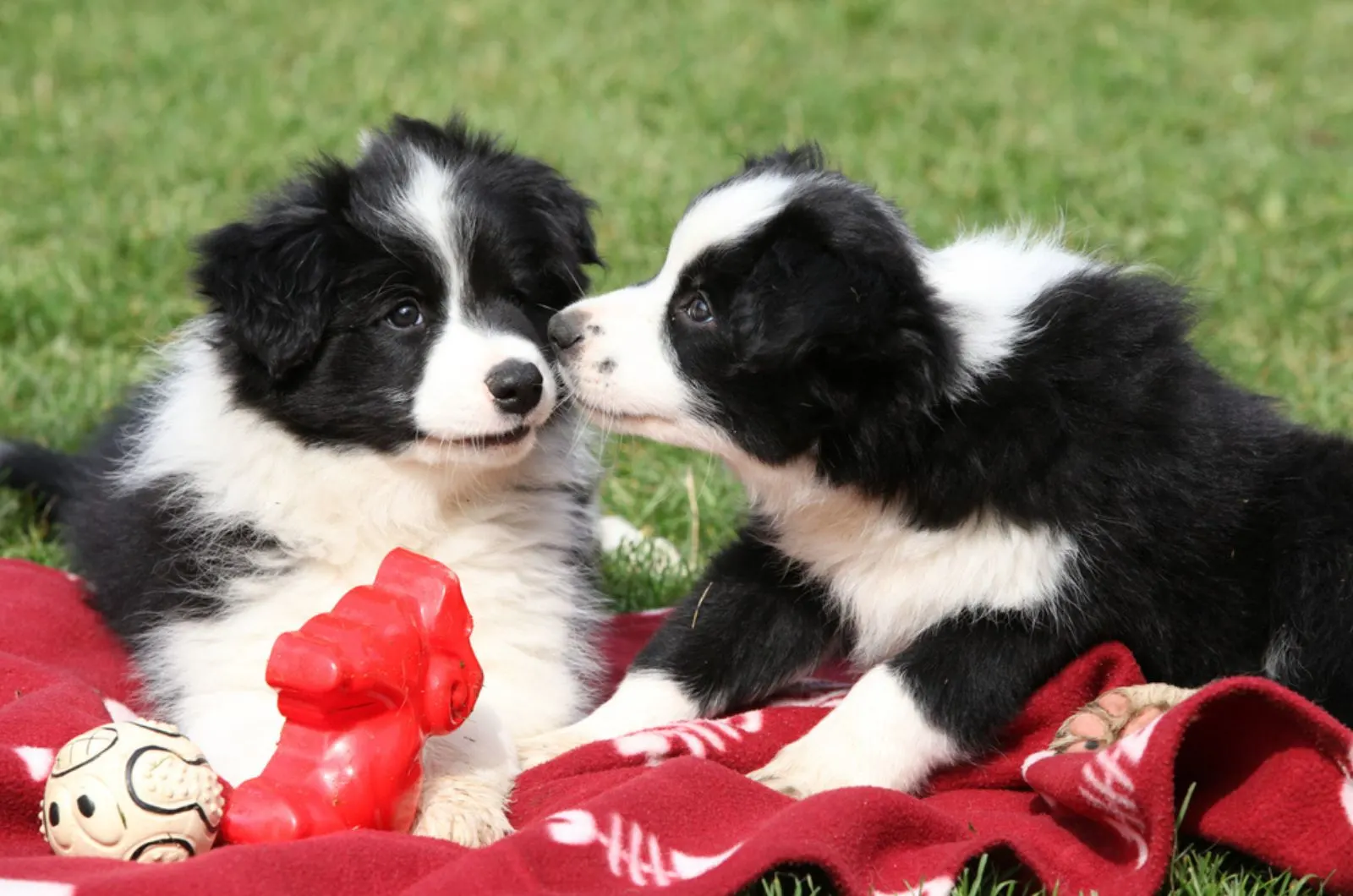 Next on our list of Border Collie breeders in Oregon is Heron Oaks Ranch. They also have a goal, and that is quality and happy dogs – not quantity.
They breed Border Collies that have excellent temperaments, that are intelligent, and that will thrive in obedience and agility courses. All of their dogs have been OFA tested, and they are proud partners of the Good Dog and the AKC (American Kennel Club).
If you are interested in one of their puppies, you have to fill out the application form, and if you are accepted by them, you will have to pay a $500 non-refundable deposit.
They can ship the puppy anywhere in the U.S. via plane or ground, and you can also come and pick up the puppy personally. But, you cannot bring any dog with you — this is a precautionary measure against virus contamination, parvo, and corona.
Address: Grants Pass, OR, United States
Phone: +12096066819
Website: Heron Oaks Ranch
5. Cascade Sun Kennels, Mosier, OR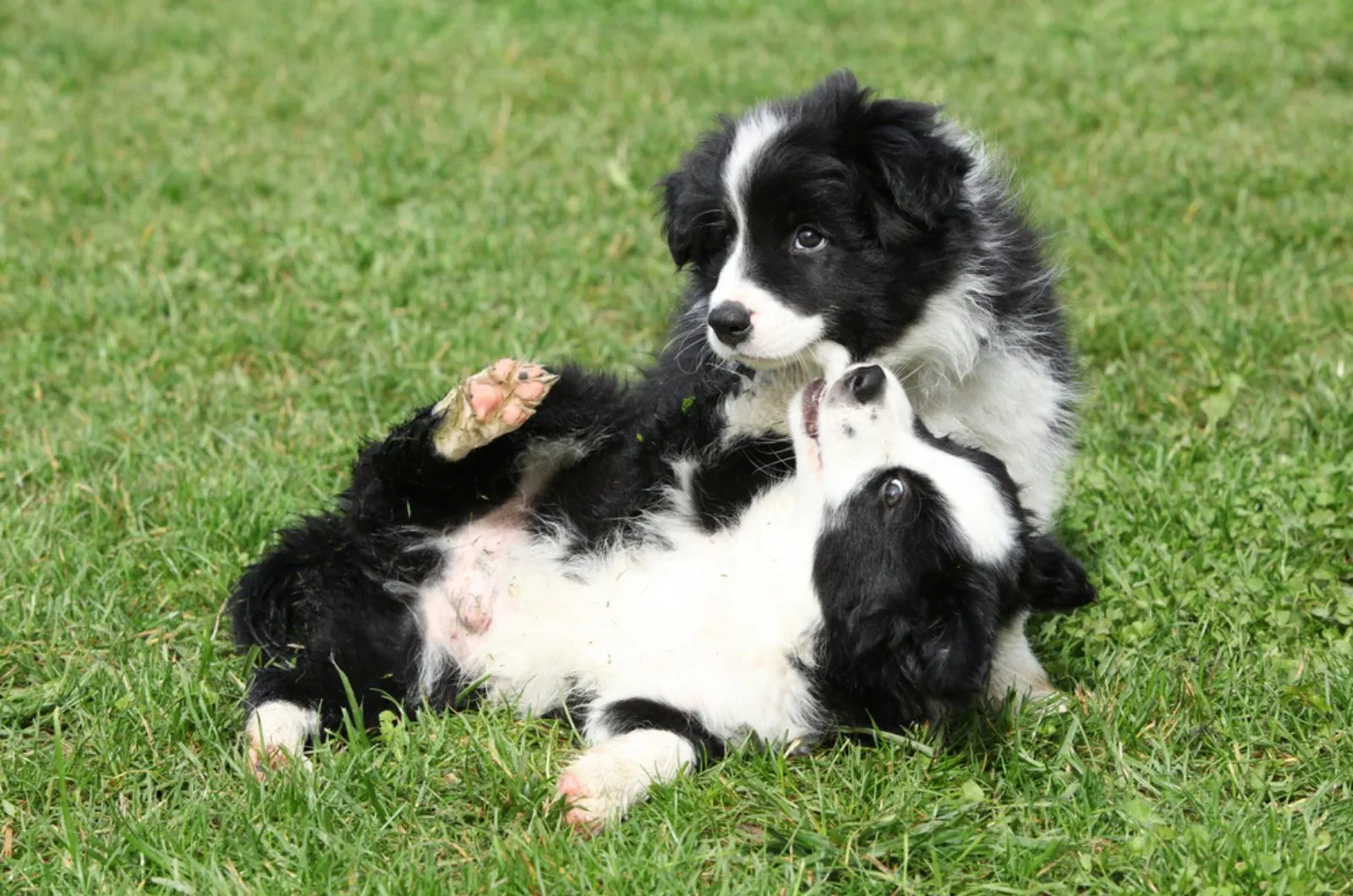 This is the breeder of Border Collie dogs that has not only AKC-registered dogs, but also ABCA (American Border Collie Association) and CKC (Continental Kennel Club) registrations.
The goal of this breeder is to breed dogs according to Arthur Allen's line of Disney dogs that were imported to the USA way back in the 1950s. The dogs from Cascade Sun Kennels have all been health tested, and have had regular vet checks and regular vaccinations.
They are open to answering any question you might have about their kennel, the location of the kennel, or the dogs they breed.
You can also take a look at their YouTube channel to see their kennel and their dogs, including the past puppy litter and their forever homes. Besides sending an email, you can also leave a message directly on their website.
Address: Mosier, OR, United States
Website: Cascade Sun Kennels
Email: [email protected]
6. Divine Dogs, Umatilla County, OR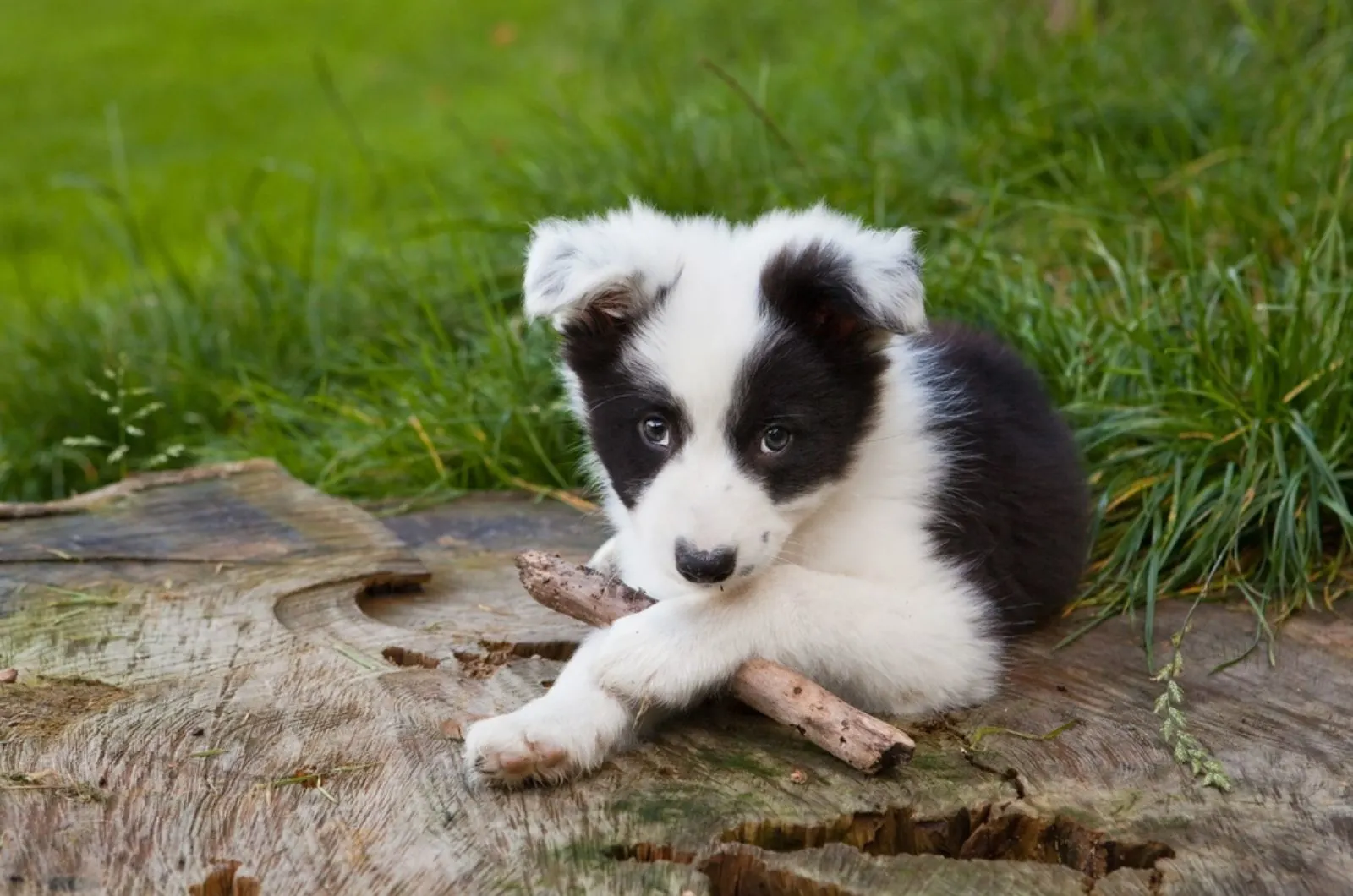 It's time to meet Ember Russell and her Divine Dogs — another Border Collie breeder in Oregon who will surely meet all your expectations of a responsible dog breeder.
The puppies from Divine Dogs are raised in Ember's home, and they have been well socialized. They are used to not only Border Collie dogs, but other doggos (she has a Dachshund and a Corgi), and also cats!
Also, there are children and all kinds of noises normal for a family home. In other words, Ember's dogs are ready to join any household no matter if you have other pets, children, or if you live alone.
Ember doesn't have sires, only two dams – Macy and Sam, and she uses them to make a planned litter. When the puppies arrive, you will be contacted by Ember, but if you don't answer within 48 hours, she will move on to the next person on the waiting list.
She also offers a one-year health guarantee as proof that her puppies came from healthy dog parents. Besides contacting her via her Good Dog profile page, you can also contact Ember via her Facebook page.
Address: Umatilla County, OR, United States
Website: Divine Dogs
7. Oregon Bordoodles, Tillamook, OR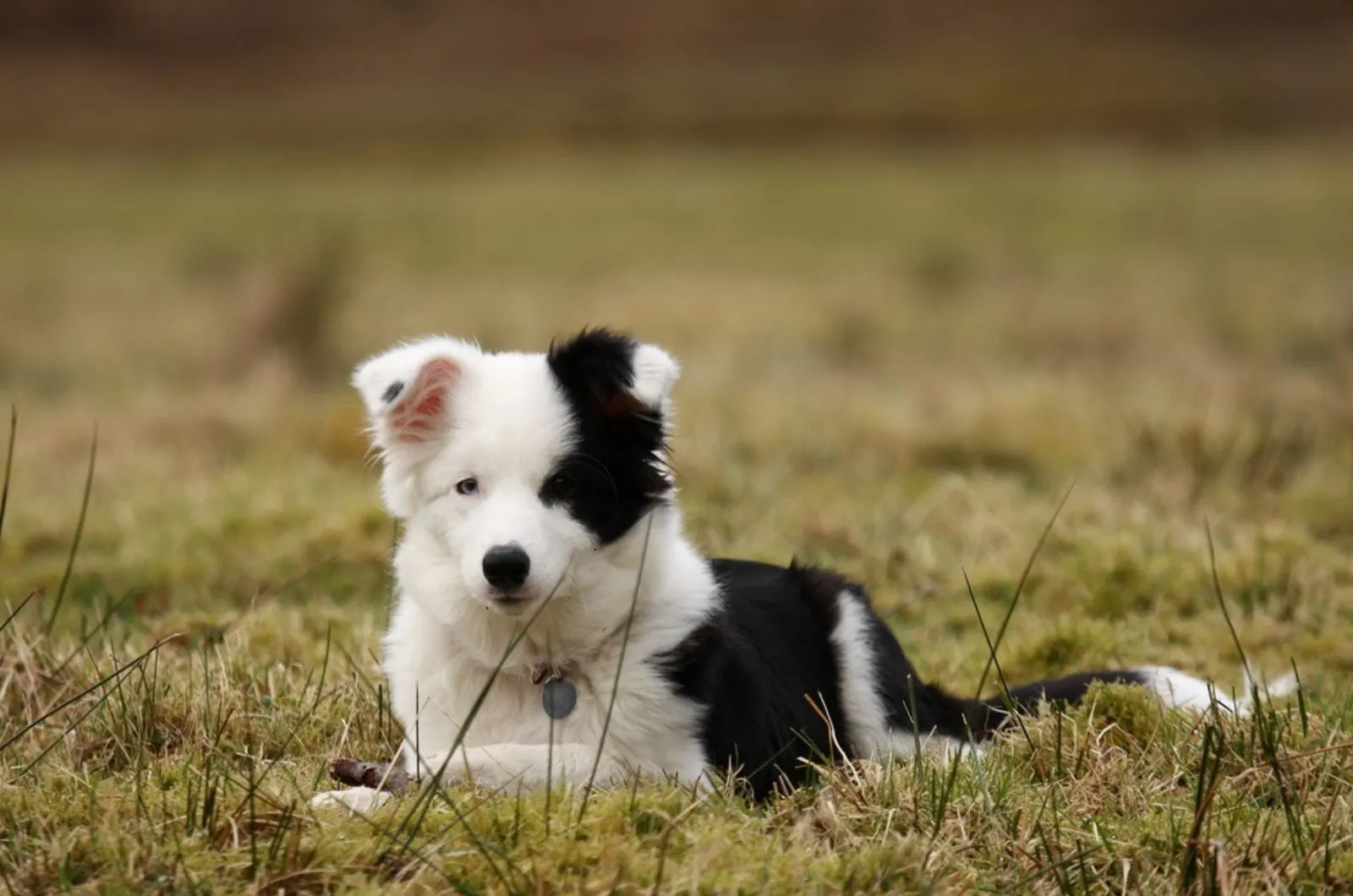 Even though the name says Bordoodles, this breeder also has purebred Border Collie puppies from time to time. The owner's name is Danielle Manire, and she has the same goal for all of her dogs, no matter if it's a Bordoodle or a Border Collie.
The goal is to breed healthy dogs that have excellent temperamental traits. They want to make dogs that can be used as working dogs, family dogs, and even service dogs.
They have the Good Dog certificate of excellence, and they make sure to keep up with the standard they started in 2017.
Every dog they have is a family member with lots of love and affection. To get a puppy, you will have to make a non-refundable $500 deposit as proof that you are serious about getting a dog from them.
All of her Border Collies are of regular size, enjoying their time at Oregon Bordoodles and Danielle's home.
Address: Tillamook, OR, United States
Website: Oregon Bordoodles
Email: [email protected]
How Much Does A Border Collie Puppy Cost?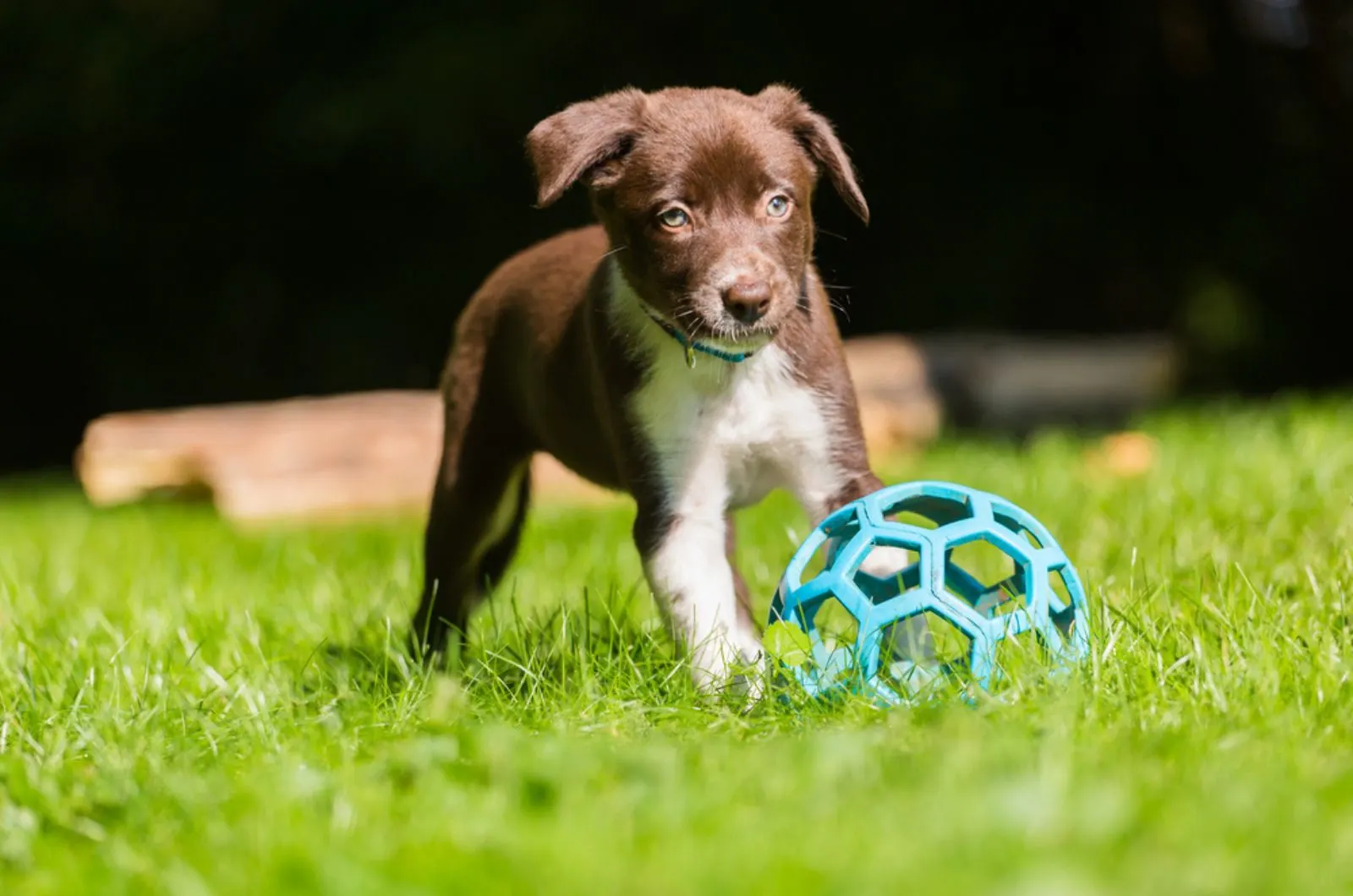 Border Collies are popular dogs in the States. They are famous for their herding instincts and being one of the most workaholic dog breeds in the world. They are one of the best in agility competitions.
But, it takes a lot of care and time to breed a healthy and happy Border Collie. They are energetic and affectionate, and require you to be with them almost all the time!
So, all of these things influence how much the puppy will cost, and the average price is from $2000 to $4000. For most of the Border Collie breeders in Oregon, we talked about selling their puppies for $3500.
The price can be much lower — around $500. But, in such cases, the breeder either didn't plan the litter or they didn't do the necessary health tests on the parent dog breeds.
That means you won't know if your dog has inherited some diseases or health conditions from its parents. But, if you are not interested in further breeding or showing your dog, then this doesn't have to be too concerning.
The Conclusion
This is the end of the list of the most responsible and reputable Border Collie breeders in Oregon. They might be in Oregon, but most of them will ship their puppy all across the U.S.
They all have several things in common that make them the best:
They love their dogs
They health test their dogs
They make sure the dogs go to a good, new home
They are interested in their dog's health – not quantity or profit
In the end, no matter if you choose a breeder from our list or not, what's important is to know that you are getting a dog, not a toy. They are our friends forever. We should, and also have to take excellent care of them, making sure they are not just fed, but happy and healthy and very much loved.
Border Collies can live for more than 16 years, so if you are not ready to take care of them for the rest of their long doggy years, and keep them physically and mentally stimulated, then there is no shame in choosing a dog that will suit your life better.
See next: