The word on the street is that you're looking for the best Bernedoodle breeders in Texas. So, I guess you want to adopt the best puppy ever, right?
You won't make a mistake with Bernedoodles. As a cross between two purebred dogs, the Poodle and the Bernese Mountain Dogs, Bernedoodles are simply so adorable they are to die for! They're giant, fluffy teddy bears that enjoy cuddling and playing.
The Bernedoodle hybrid breed is known for its gentle temperament and sweet character. People usually have them as therapy dogs or emotional support buddies. Simply put, Bernedoodles are pawsome and they make people feel awesome!
Since this is a crossbreed dog, it's always difficult to find a breeder you can trust. There are a lot of people out there that breed dogs to earn extra profit. Not many breeders put their dogs first and their needs.
However, these people do! Keep on reading and I'll get you introduced to some of the best Bernedoodle breeders of the Lone Star State.
Bernedoodle Puppies For Sale In Texas
Hey, guess what?
I know where you can find only the best Bernedoodle puppies for sale in Texas. The Lone Star State has plenty to offer, including lovely Bernedoodle puppies. Why don't you scroll down this list and see if any of the listed breeders have puppies available at the moment?
No matter which breeder you choose, you will end up with a terrific little pooch.
1. Sweet Pea Bernedoodles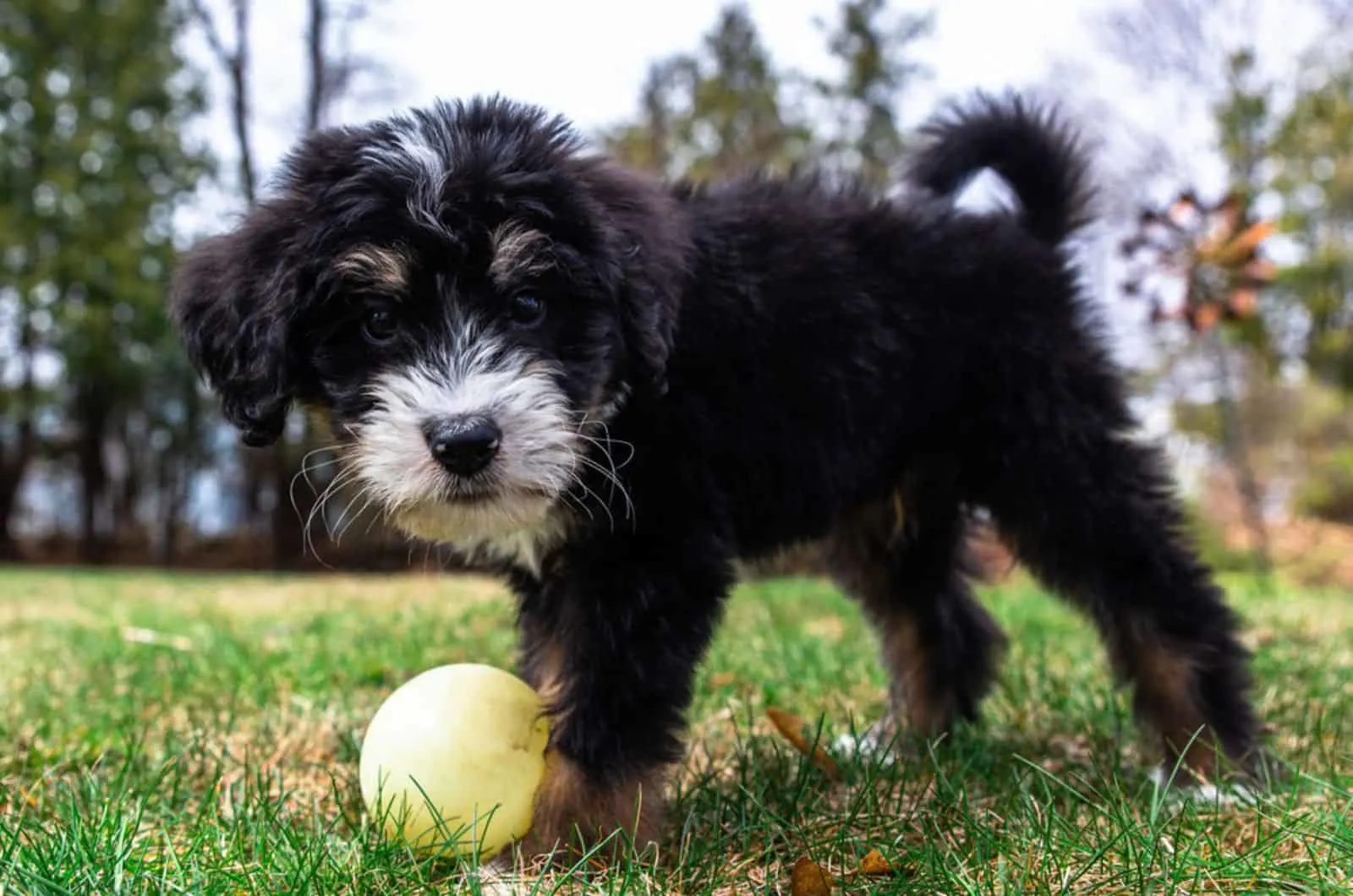 Bernedoodles are pretty similar to Australian Bernedoodles. But you definitely already knew that because you're a Bernedoodle fan! Central Texas's finest, Sweet Pea Bernedoodles, are not only raising lovely Bernedoodle puppies, but they also have Australian Labradoodles too.
As a reputable breeder that puts their dog's health first, Sweet Pea Bernedoodles care a lot about their Bernedoodle's health, soundness, and pleasant temperament. What's so great about these pooches is that they can either serve as pets or therapy dogs.
Yes, that's how sweet Bernedoodles are!
Sweet Pea Bernedoodles grow up on a special Puppy Culture and BAB Curriculum. This ensures all puppies are handled with love and care. That's why they grow up to be so sweet and friendly. Socialization lessons are always passed with the highest marks!
Sweet Pea Bernedoodles are all health tested, so you don't have to worry about them being ill or anything.
When it comes to prices, there are some differences between regular Bernedoodles and miniature Bernedoodles. Miniature Bernedoodles are pricier, and you'll have to pay $5,500. Standard Bernedoodles are listed for $4,000.
Breeder's details
Website: Sweet Pea Bernedoodles
Location: Bastrop
Phone: 406-885-0059
Email: [email protected]
Social media: Facebook and Instagram
2. Creekside Doodles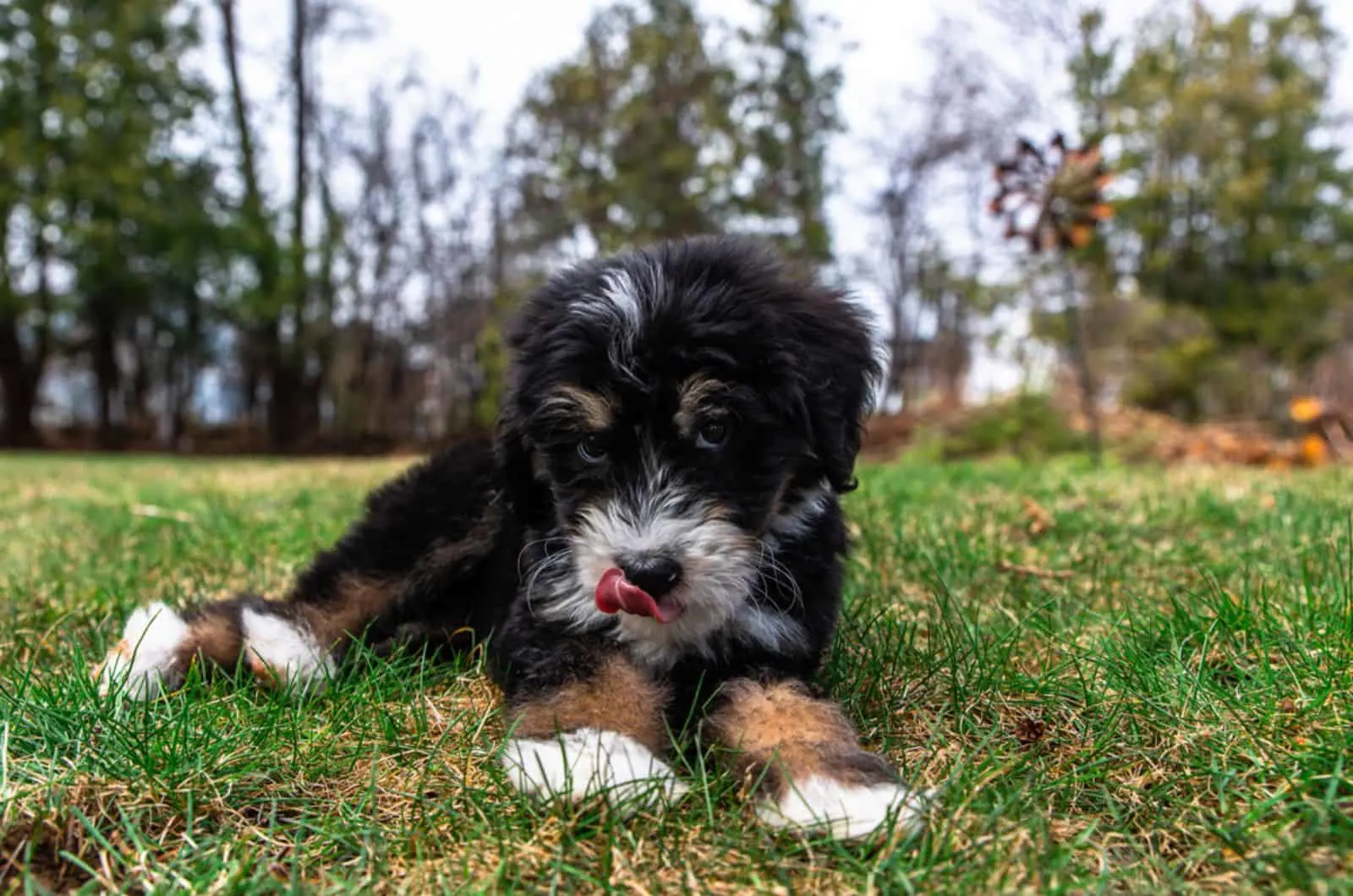 Creekside Doodle's story began a while ago when the first Bernedoodle named Tess entered the family. Everyone knew nothing would ever be the same. Tess turned their lives upside down, so the family decided to turn everyone else's lives upside down by producing exceptional Bernedoodle litters.
Once you fall in love with this Bernese Mountain Dog Poodle mix, there's really no way of turning back.
So, why should you pick a Creekside Bernedoodle of all these Bernedoodles listed here?
For starters, this is a family business and not a kennel. Puppies are raised among family members and treated as such. All Creekside dogs are genetically tested and pass all their health exams with fine scores, hence the 2-year health guarantee you get with each puppy.
Another great reason why you should get a Creekside Bernedoodle is that they're as socialized as it gets. These puppies grow up along with kids and adults, making them absolutely fine with all temperaments of different people. You'll see that these dogs are super friendly and eager to meet anyone new.
Mini Bernedoodle puppies always cost more, and that's the deal with each Bernedoodle breeder. Creekside Doodles will usually list their minnies for $3,200. That's without taxes. Regular Bernedoodle puppies cost $2,800.
Oh, and don't forget the mandatory $500 deposit to save you a puppy!
Breeder's details
Website: Creekside Doodles
Location: Brenham
Email: [email protected]
Social media: Facebook and Instagram
3. Texas Howdy Doodles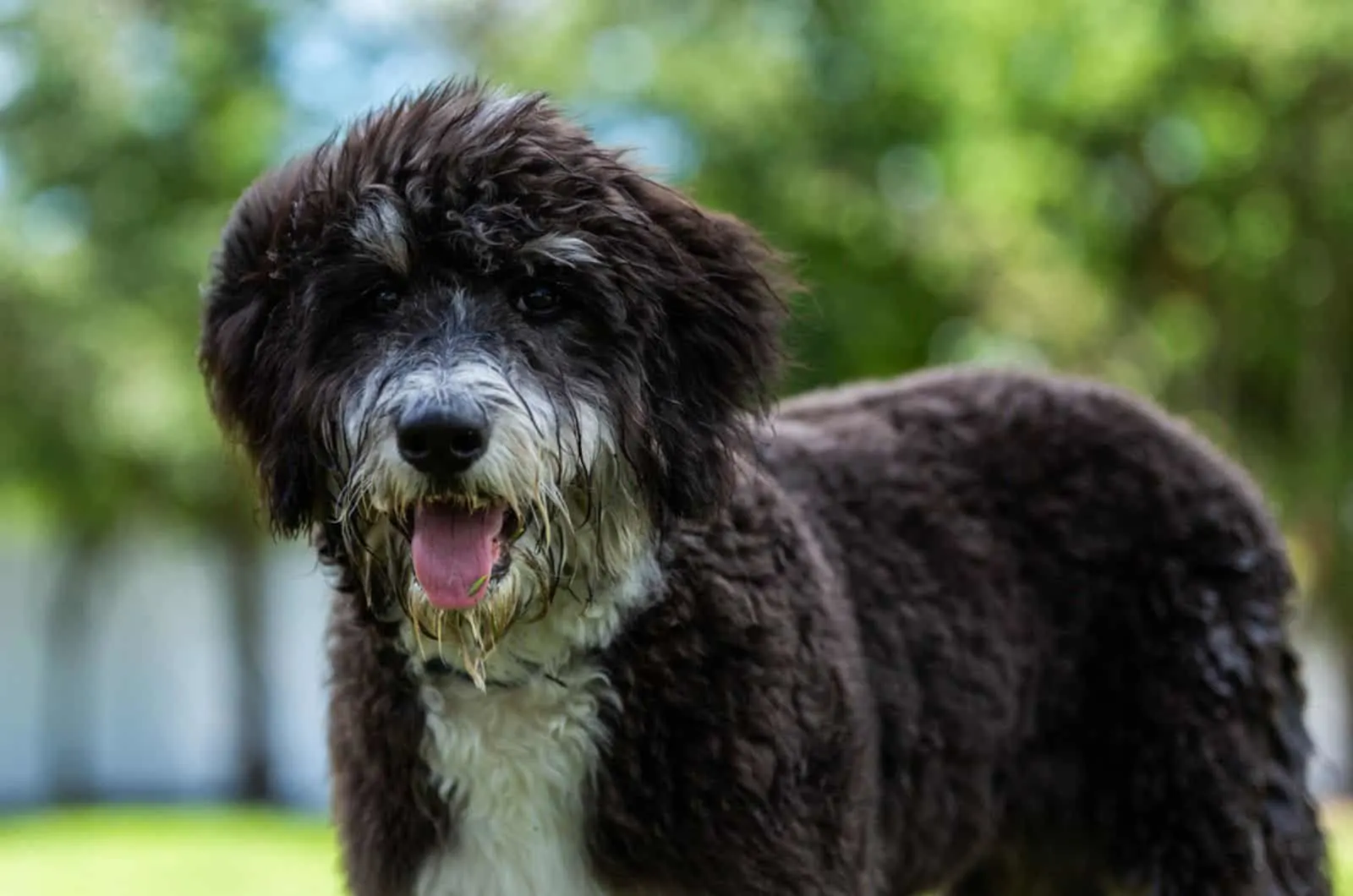 Round Rock Texas is blessed for having a breeder like Texas Howdy Doodles. Anyone who wants a sweet Bernedoodle puppy from Austin and the area knows where to go. This breeder is beyond great, offering excellent quality pooches. Wait until you see what else they have for you!
Texas Howdy Doodles is focused on breeding F1 and F1b Bernedoodles. Yes, that means there's even more chance that those Bernedoodle puppies will be hypoallergenic. Generally speaking, Bernedoodles should be hypoallergenic, but the first crosses between Poodles and Bernese dogs are more or less hypoallergenic.
Each new generation of Bernedoodles carries more chances of being less likely to cause allergies. Besides their pawdorable Bernedoodles, at this breeding farm, you can also find Sheepadoodles. All of these puppies are home raised and submitted to Puppy Culture training.
The reason why I appreciate Texas Howdy Doodles so much is because they submit their puppies to ENS as early as 4 days old. ENS stands for Early neurological Stimulation and ensures puppies are familiar with different sounds, smells, situations, people, and animals.
In addition, these puppies will be introduced to crate training, they will also be leash trained and taught to use the litter box for your convenience.
Texas Howdy Doodles base their prices on their Bernedoodle colors. Solid Bernedoodles will be priced at $2,500. Bi-color puppies are $3,000 and tri-color puppies are $3,500.
Breeder's details
Website: Texas Howdy Doodles
Location: Austin
Phone: 936-465-7750
Email: [email protected]
Social media: Facebook and Instagram
4. Choice Bernedoodles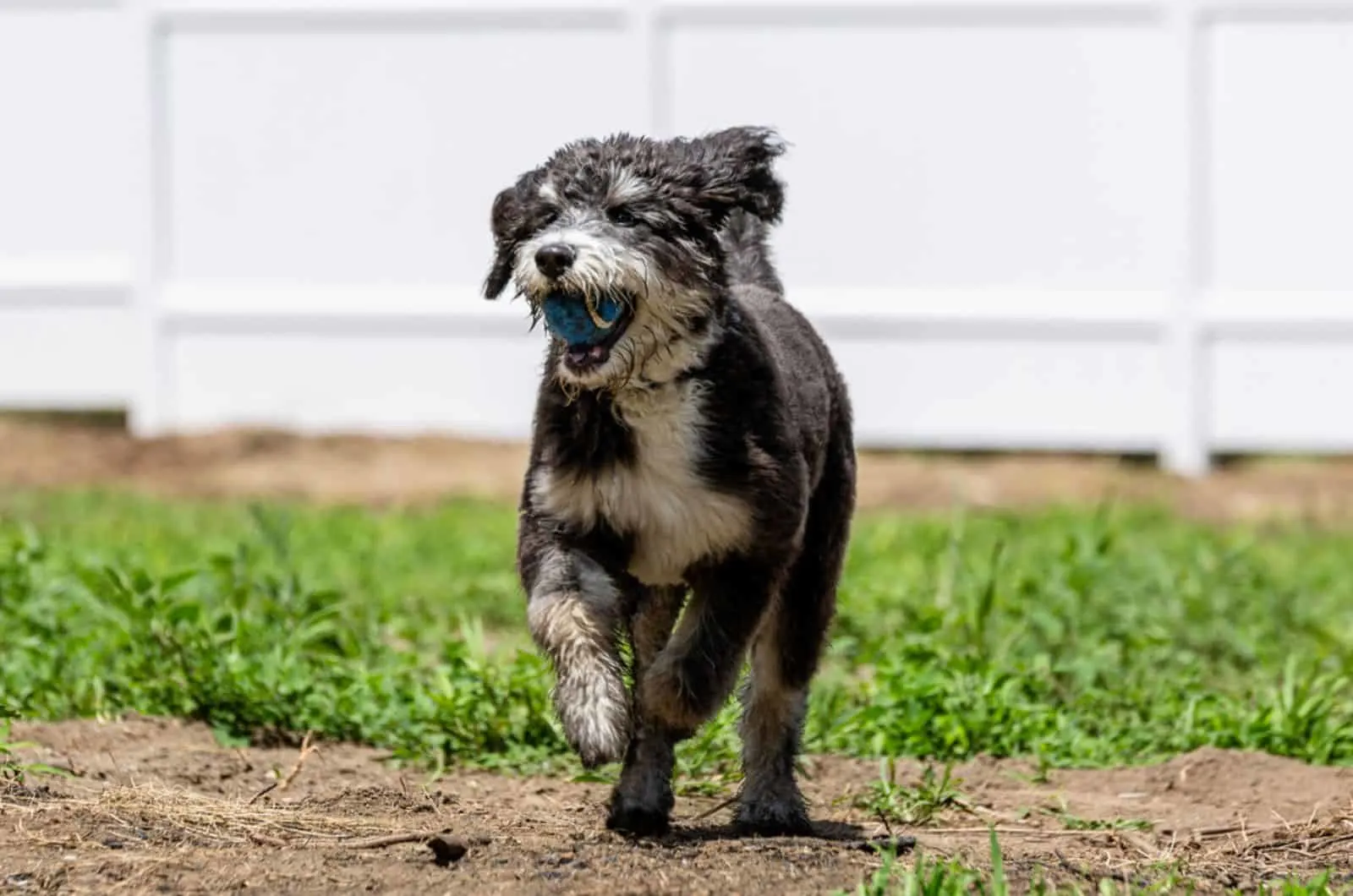 You're interested in a Micro Mini Bernedoodle? Then you must visit Choice Bernedoodles! Sure, they have a waitlist for their puppies, but that's not a surprise. With such great quality, waitlists are mandatory.
Aaron and Denise, along with their five kids are so madly in love with these tiny Bernedoodles. Their breeding business has been successful for over 10 years now. And, based on their professional approach, I believe they will be here for at least 10 more.
What's so great about Choice Bernedoodles is that they offer an incredible 2-year health guarantee. You won't get this from puppy mills or unprofessional breeders. Choice Bernedoodles actually want to make sure their puppies will be well-taken care of after the adoption too.
With every adopted puppy comes all the shebang, including vaccines, deworming treatments, and regular checkups.
Bernedoodles are pricey. Puppies are priced at $4,000 each, no matter their color or gender. They're all equal and equally loved by the breeder.
Breeder's details
Website: Choice Bernedoodles
Location: Rosebud
Phone: 217-246-2239
Email: [email protected]
Social media: Facebook and Instagram
5. Snickersdoodles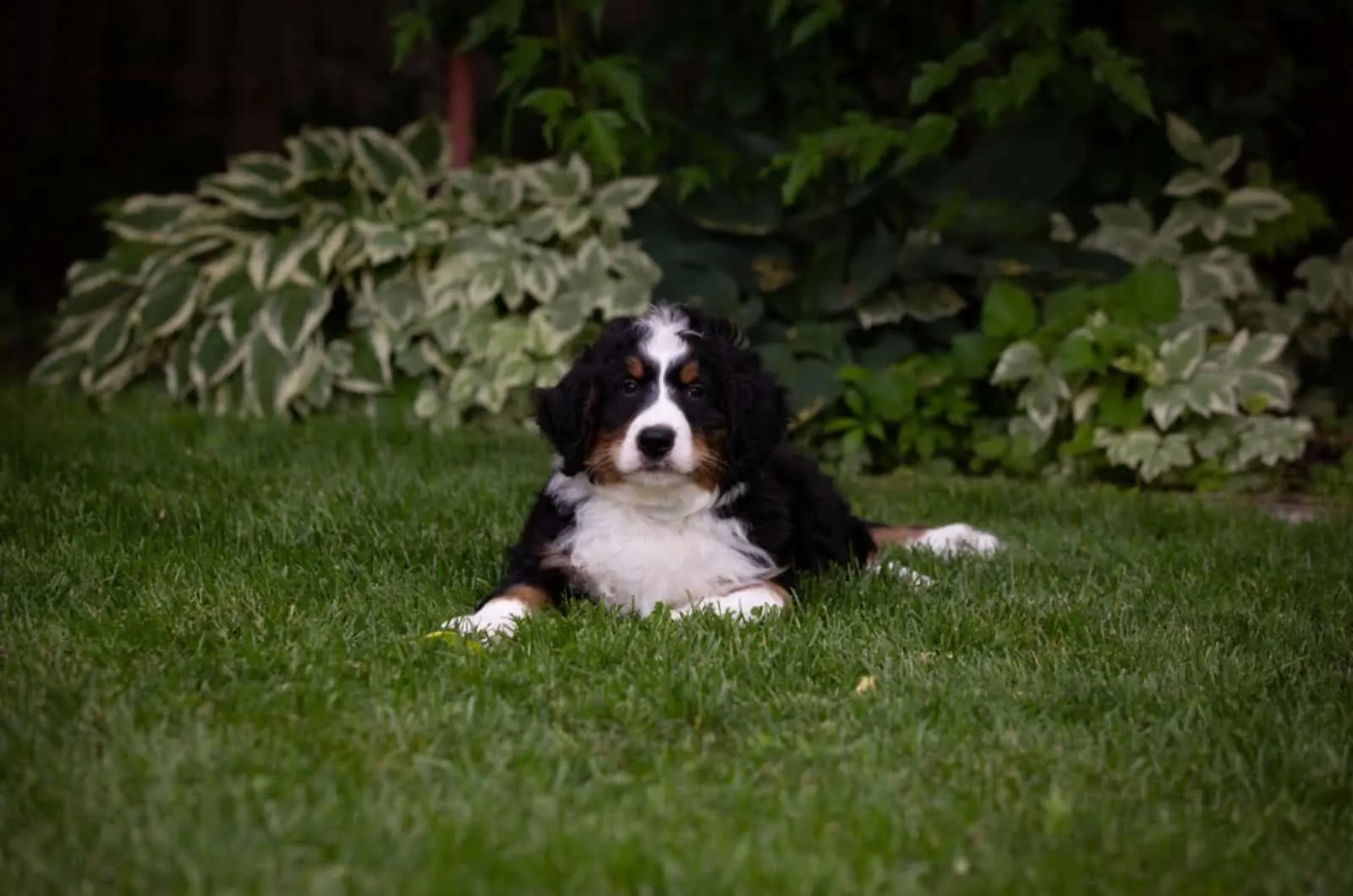 Yes, these pups are as sweet as the candy they're named after!
Welcome to Snickerdoodles, home to the most pawdorable Bernedoodle puppies in Texas. This isn't just a breeding program worthy of your time. This is a haven for all Bernedoodle lovers and a safe source for getting wonderful puppies from terrific bloodlines.
Bernedoodle dogs are known for their excellent temperaments, but these pooches are something extra. Snickersdoodles Bernedoodles come as F1, F1b and F1bb Bernedoodles. This means these pups will definitely be hypoallergenic. In other words, Bernedoodles won't shed.
Besides our lovely Bernedoodles, Snickersdoodles also come as Goldendoodles.
What I admire a lot is when breeders have prices listed on their websites. For example, Snickersdoodles are highly transparent and offer their Bernedoodle puppies from $2,250 to $3,500. The price depends on the generation, so contact the breeder for additional info.
Breeder's details
Website: Snickersdoodles
Location: Weir
Phone: 512-869-9541
Email: [email protected]
Social media: Facebook and Instagram
6. Lonestar Bernedoodles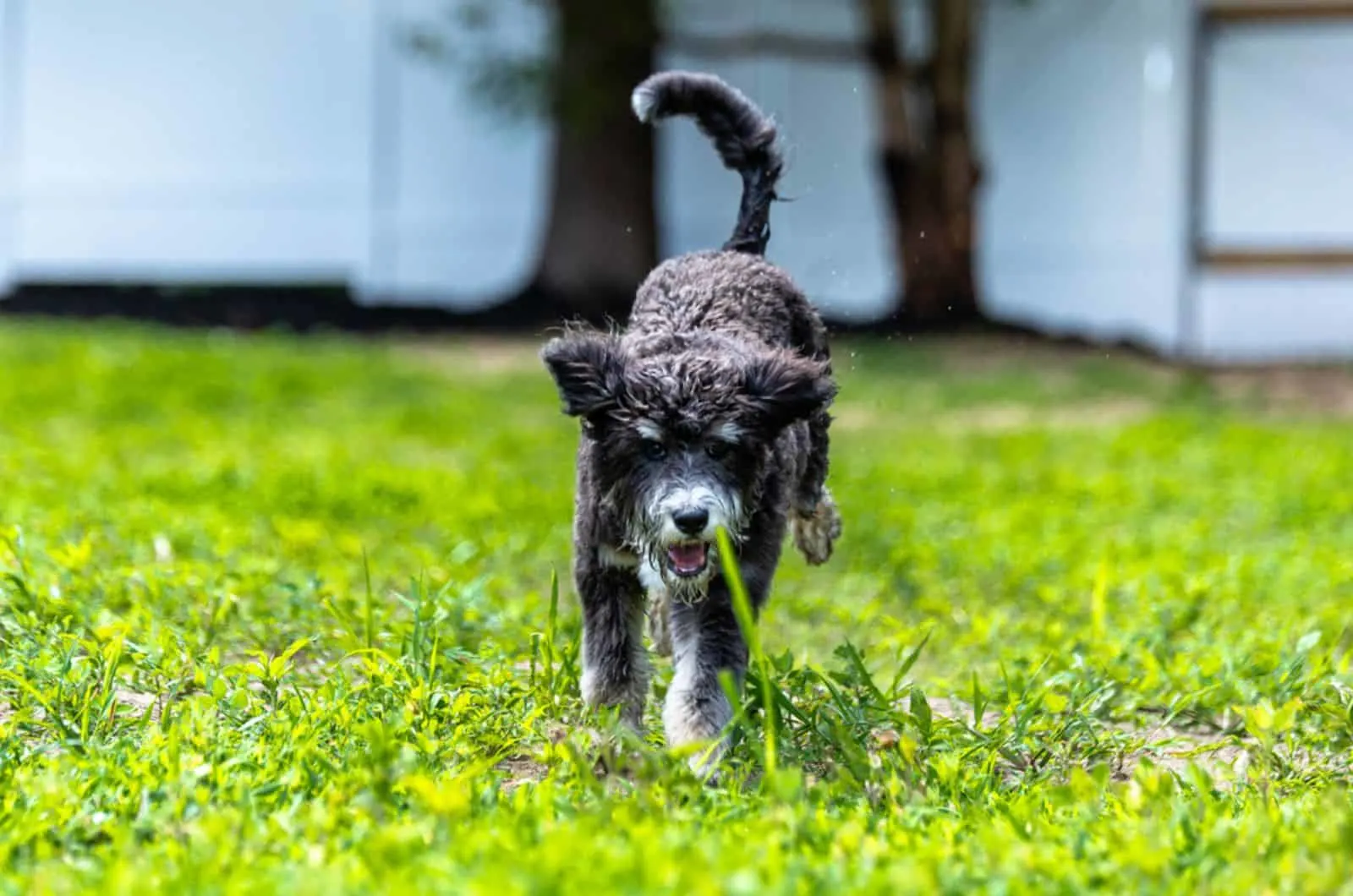 Lonestar Bernedoodles has a friendly approach to breeding dogs and doesn't use harsh methods like kennels.
Each Lonestar Bernedoodle is a family pet. They stay inside, eat, sleep, and cuddle with the family. The only time these puppies go outside is to go potty and play. They live like little kings and queens, and that's exactly what we all want from a breeder.
These Bernedoodle pooches are raised on a special Puppy Culture, ensuring they're well-socialized and desensitized.
Besides the standard Bernedoodle puppies, Lonestar Doodles also come as Micro Bernedoodles, Minis, as well as standard Golden Mountain Doodles. This breeder also carries purebred dogs like mini-Poodles and Bernese Mountain dogs.
If you're interested in prices, you should know that their Bernedoodles range from $3,500 to $5,000, depending on the Bernedoodle's coat color. Merle Bernedoodles are always pricier.
Breeder's details
Website: Lonestar Bernedoodles
Location: Waxahachie
Phone: 972-804-4099
Email: [email protected]
Social media: Facebook and Instagram
7. Sawmill Station Doodles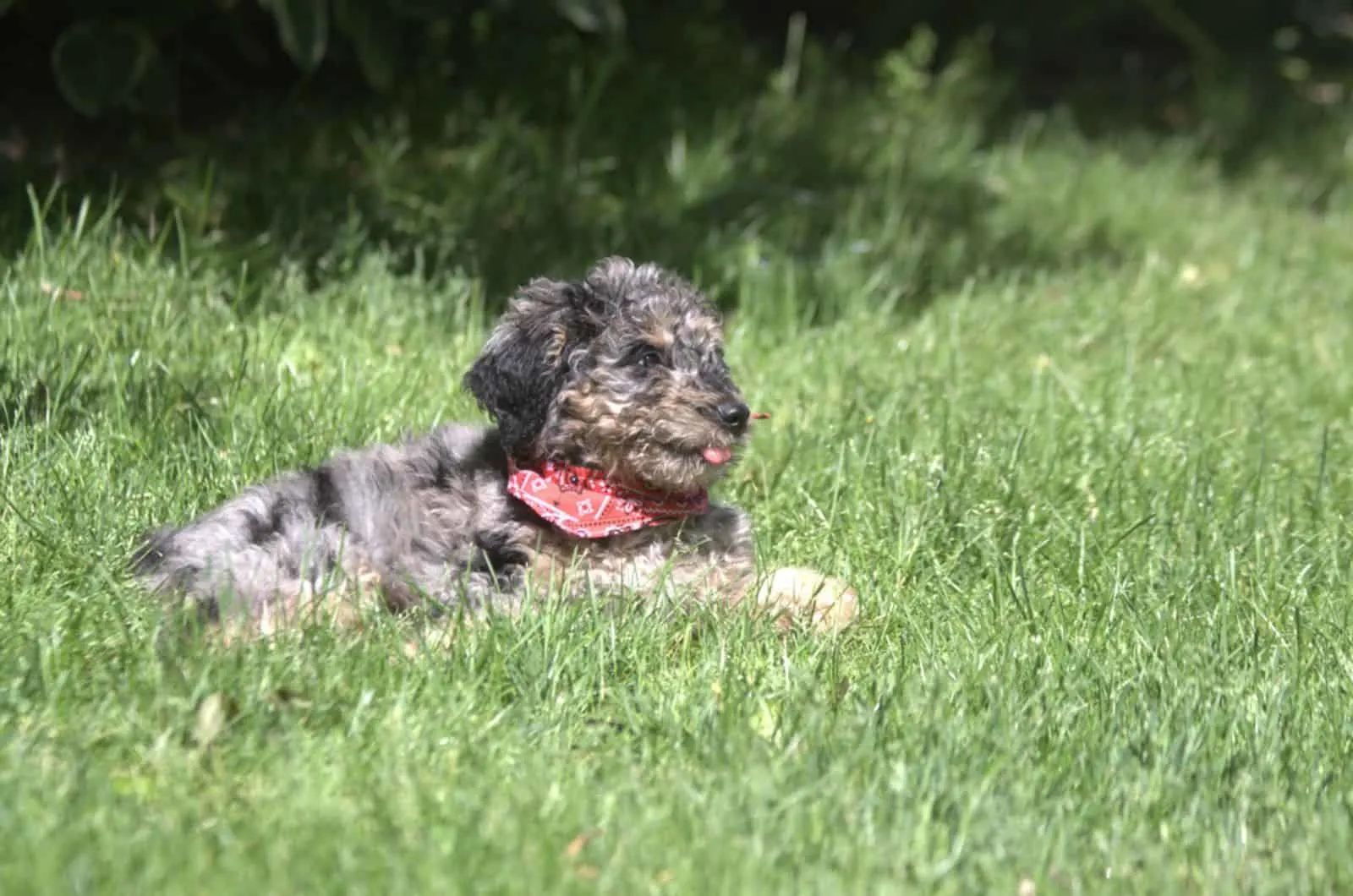 Meet Shana and David. They live on a lovely small horse farm together with their spectacular Bernedoodle puppies.
I haven't seen so many good breeders like this lovely duo. Shana and David take excellent care and raise their Bernedoodle puppies in their home, shower them with love, and make sure they're all 100% healthy.
Each Sawmill Bernedoodle is a puppy raised on Puppy Culture. This ensures all dogs are as friendly as they can be. Sawmill Doodles come from Standard Poodles and superior European lines of Bernese Mountain dogs.
Puppies will receive their vaccinations and will be microchipped before they head out to their furever homes. A wonderful 2-year health guarantee also comes home with them.
I suggest you contact Sawmill Station Doodles the moment you decide they're your choice because there's a waiting list. You can't expect pawesome puppies to be available all the time, can you?
Breeder's details
Website: Sawmill Station Doodles
Phone: 281-881-8687
Email: [email protected]
Social media: Facebook and Instagram
8. Namaste Bernedoodles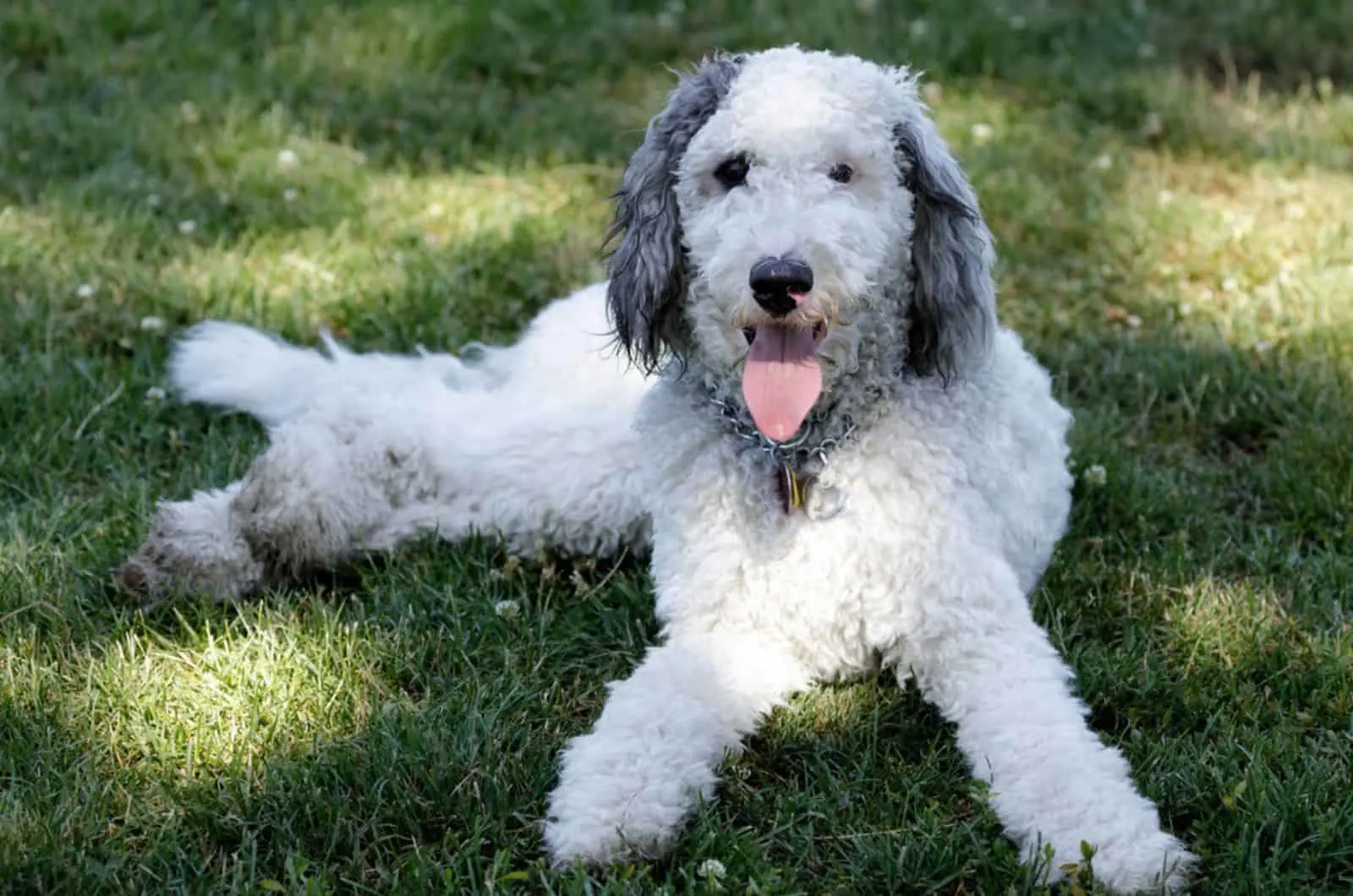 When a breeder is focused on the dog's health, temperament, trainability, and coat colors, you know he's the one to trust. Just like Namaste Bernedoodles.
The Bernedoodle dog breed is really blessed for having such great names in the niche of breeding. Namaste Bernedoodles is a breeder highly focused on bringing you the best specimens of this breed.
So, why exactly should you own a Namaste Bernedoodle?
Well, maybe because they offer a wide range of Bernedoodles, from standards to micro, mini micros, and mini or medium Bernedoodles?
No, maybe it's because they offer special Ultra Bernedoodles?
Or. could it be because Bernedoodles are hypoallergenic?
Oh, well, there are multiple reasons. I'd suggest you pay them a visit and see it for yourself. I'm pawsitive you'll immediately fall in love with Namaste Bernedoodles.
I like them for using rare, phantom Poodles in their breeding process, for having excellent quality of all their litters, for…
Breeder's details
Website: Namaste Bernedoodles
Location: Dallas
Phone: 214-364-7114
Email: [email protected]
Social media: Facebook and Instagram
9. Fort Mason Bernedoodles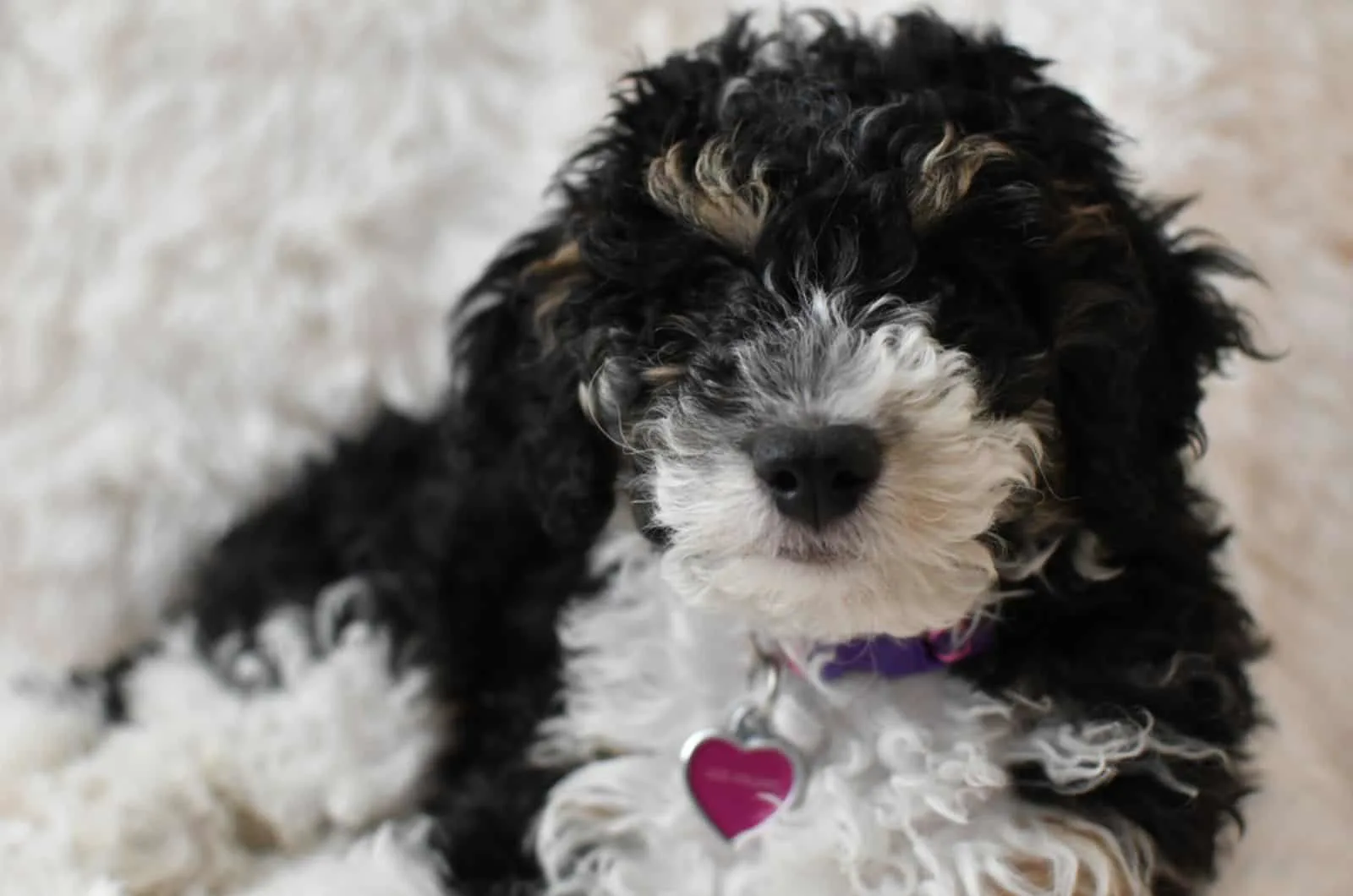 Lastly, I want to introduce you to Joy and Garland from Fort Mason Bernedoodles. The couple's been into breeding sweet Bernedoodle puppies for decades now.
Fort Mason Bernedoodles are blessed with a lovely little farm where Doodles are treated as equal family members. This breeder may not have Bernedoodle puppies available at the moment but stick around. The wait will be worth it.
Fort Mason Bernedoodles aren't the priciest on the market, but you'll still need quite a budget to get one. Prices start at $3,500 and depend on the Bernedoodle coat color and the generation of the puppy. That's right, these Bernedoodles come in multiple generations too.
Besides Bernedoodles, Fort Mason is home to lovely Aussiedoodle puppies, so you can consider adopting both if you're so into Doodle pooches!
Breeder's details
Website: Fort Mason Bernedoodles
Location: Mason
Phone: 325-347-2482
Email: [email protected]
To Sum Up…
So, which of these Bernedoodle breeders in Texas will be your pick? I'm pawsitive that no matter which you pick, you'll end up with a terrific puppy.
Why?
Because each of these breeders cares about the wellbeing of their dogs and puts them first. If you're getting a pooch from such a breeder, then you have nothing to worry about.
What I can guarantee you is that you won't find a better bunch of breeders from Houston to Austin, San Antonio, El Campo, and all the other Texas cities.