Belgian Malinois are dogs from Malines, Belgium, that require some special socialization and dog training. These herding dogs should grow in an environment with proper care. Because of this, you should always look for reputable Belgian Malinois breeders who can help you get the best puppy possible.
Of course, finding the right breeder can be a task. While researching a specific dog breed is interesting, researching breeders can be overwhelming, especially if you don't know what exactly you are looking for.
Fortunately, we're here to help you out. We've gathered a list of some of the top Belgian Malinois breeders in the U.S., as well as prepared some information that might be of interest to all future Belgian Malinois owners.
Here's what we've found:
Belgian Malinois Breeders, California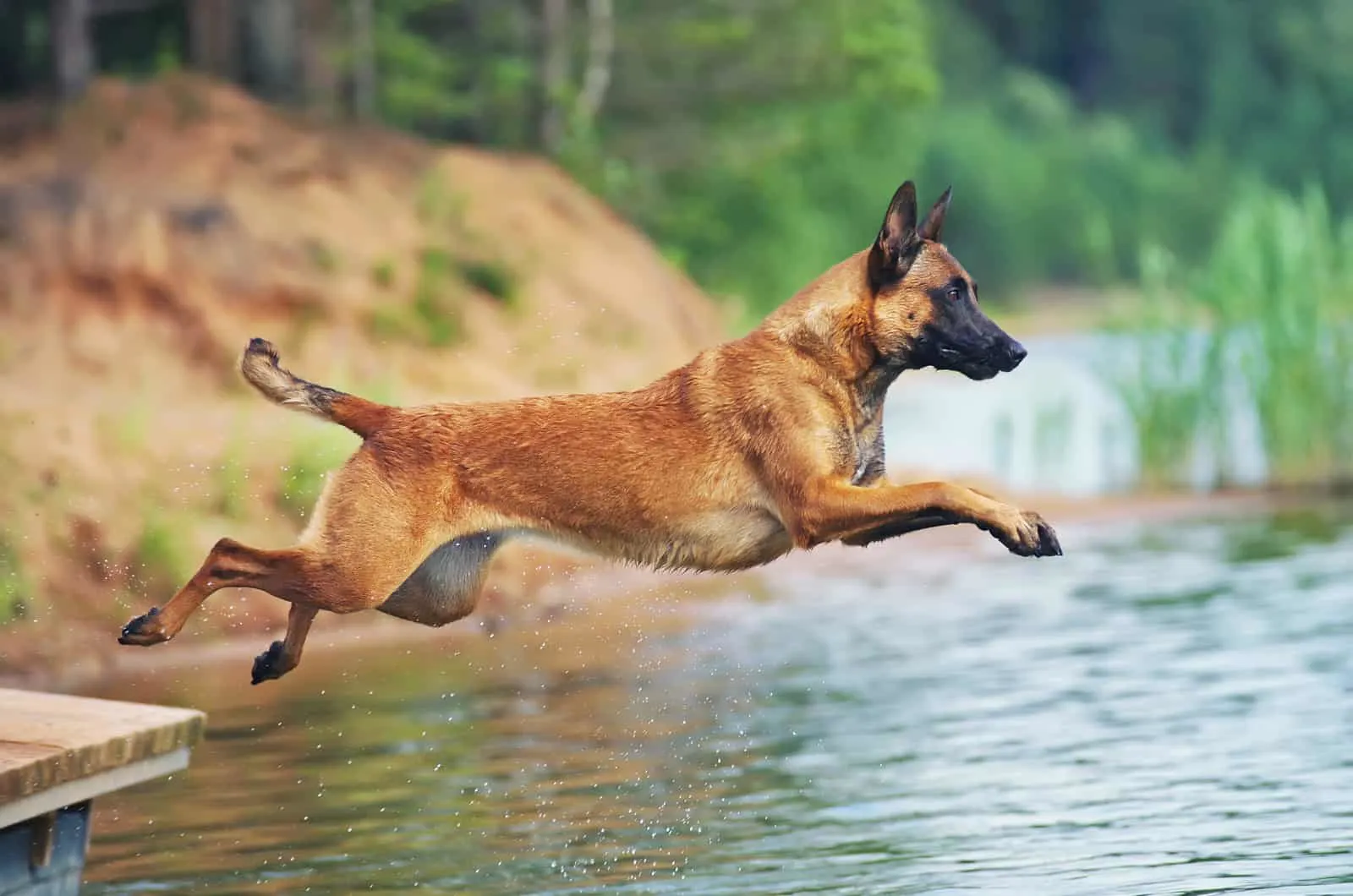 California is one of the most popular states for breeders of any dog breed. Belgian Malinois dogs aren't as popular as some other breeds, but there are still several breeders who specialize in them.
Here is one of the largest Belgian Malinois breeders in California:
Vom Warsney Kennels
This kennel was founded in 1996 in Brazil, and they specialize in Dutch Shepherd and Belgian Malinois breeds. In 2000, it moved to the U.S. and opened kennels not just in California, but in North Florida and Georgia as well.
Vom Warsney Kennels consists of dynamic and versatile K9 trainers who specialize not just in Belgian Malinois breeding, but also puppy development, detection, selection, protection, and security dogs.
All of their dogs are health tested for many diseases that plague this dog breed, including hip and elbow dysplasia. This way, they'll ensure you get the healthiest pups possible that will live out their full lifespan. Also, they offer a 3-year health guarantee.
The breeder makes sure all of their pups are not just vaccinated and microchipped, but that they have completed potty, crate, and collar training. They invite all aspiring Belgian Malinois owners to visit their kennels in person.
Website: Vom Warsney Kennels
​Email: [email protected]
Belgian Malinois Breeders, Florida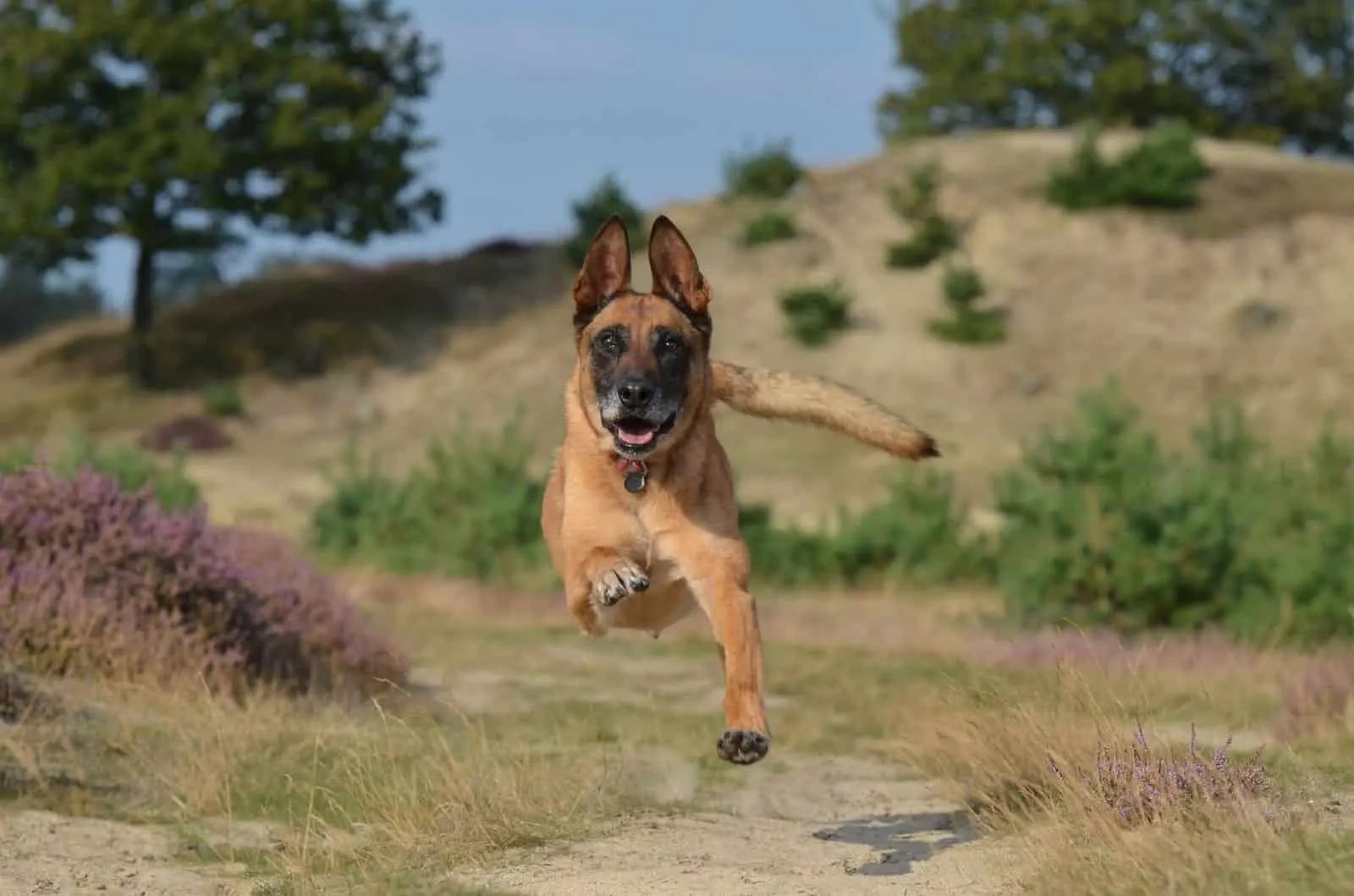 Florida isn't a state with a wide variety of popular dog breeds. From Labrador Retrievers and French Bulldogs to Rottweilers and German Shepherds, you can find all sorts of breeders here, including Belgian Malinois breeders.
Here are some of the most popular names you can find:
Dark Malinois
Dark Malinois are bred by Martha Achaval. She is fairly new in the industry, but she had an experienced trainer who taught her most of the things she knows. She is a commonly-seen face on many events regarding not just Belgian Malinois, but related Belgian shepherd dogs, such as Laekenois or Belgian Sheepdogs – although she only breeds Mals at the moment.
Achaval has a unique breeding program that focuses on the high trainability that dogs possess at an early age. She breeds dogs from working lines, ensuring they are prepared to work as personal protection – but also as family companions.
At this kennel, they consider the Malinois the best breed out there as they give you a sense of security while remaining loyal.
This is one of the best Belgian Malinois breeders as they ensure lifelong support for all dog owners who have bought dogs from them. No matter how old your dog is, they will be there to help – they will even help find a new home in case you can no longer take care of your pooch.
Website: Dark Malinois
Email: [email protected]
Belgian Malinois Breeders, Texas
Many people would think that Texas is filled with large dog breeders, considering the state's reputation. However, this isn't the case, and Texans seem to prefer French Bulldogs, English Bulldogs, and even mixed-breed dogs!
Because of this, there aren't many Belgian Malinois breeders located in Texas. However, you might want to look at local states as there are many breeders who would gladly ship the dog to your location.
Belgian Malinois Breeders, Georgia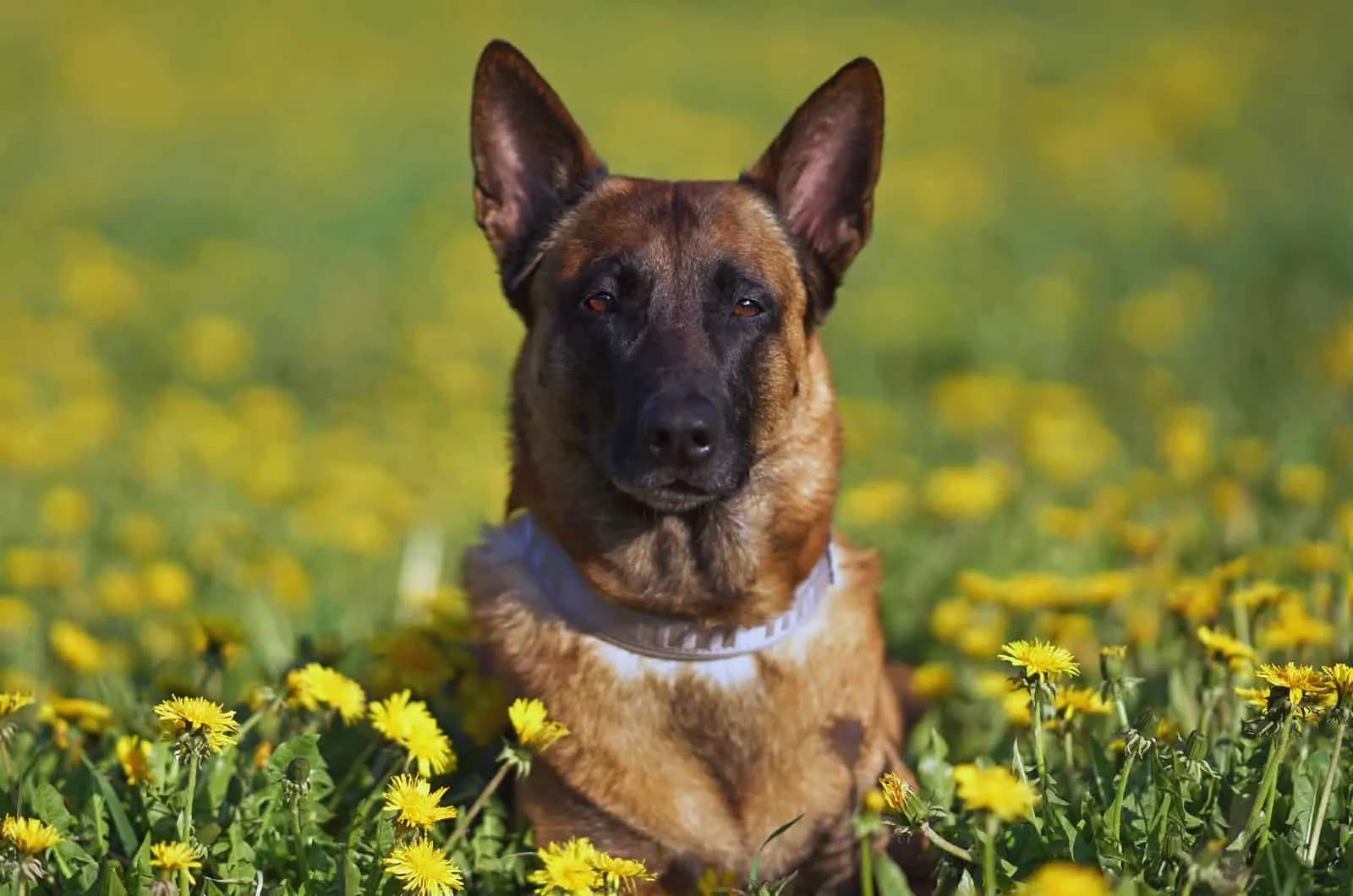 In Georgia, people love having furry family pets! It's no surprise that Golden Retrievers, Labradors, and Beagles are among the most popular dogs. However, a great number of people love German Shepherds as well as other dogs similar to them.
Here is one Georgia-based Belgian Malinois breeder:
KSDK Malinois
KSDK Malinois is a breeder located in Lafayette. They produce high-quality CKC and AKC Belgian Malinois puppies that are trained to be working dogs.
The kennel ensures all of their dogs are registered, and they conduct various health tests to ensure their dogs are free of any genetic conditions and health issues. Thanks to this, they produce high-quality, healthy dogs with great temperaments.
They are very transparent about their breeding program, and you can find all of the dogs they're using for breeding on their website. You may even request the breeder to give you parental linear records.
The kennel specializes in breeding dogs used for personal protection, tracking, detection, and search and rescue. This makes them popular police dogs and rescue dogs.
Other than breeding, KSDK Malinois specializes in several other services, including training and boarding. Even if you didn't purchase a dog from them, they'll be happy to help you train your Belgian Malinois.
Website: KSDK Malinois
Email: [email protected]
Belgian Malinois Breeders, Colorado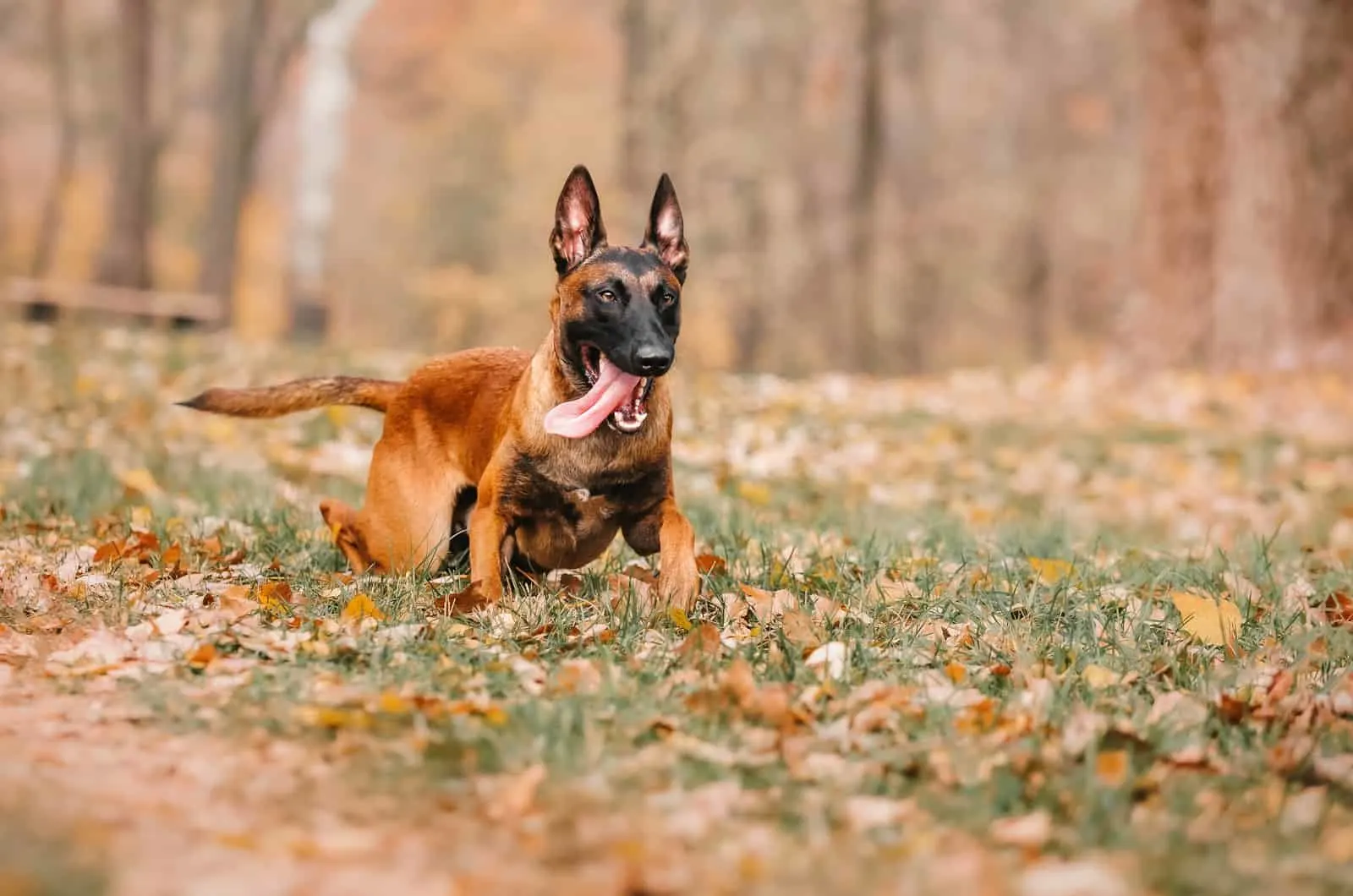 If you want to go hiking, Colorado might be the best state for you. With the magnificent monuments of nature, there isn't a better place to take your four-legged friend for a walk with you!
However, it seems like Belgian Malinois aren't the best dogs for such activities. They aren't a very popular dog breed in Colorado, and not many reputable breeders work there.
If you live in Colorado, it might be a good idea to check websites and try to find reputable dog breeders who will ship to your address.
Belgian Malinois Breeders, Michigan
Michigan isn't that different from most other states in that the three favorite dog breeds are Labradors, Golden Retrievers, and German Shepherds.
Unfortunately, Belgian Malinois aren't on that list, and not many good breeders exist in Michigan. This doesn't mean they don't exist. Your best option would be to try to find a local group on social media that consists of Belgian Malinois lovers and ask them for suggestions and references.
Belgian Malinois Breeders, North Carolina
German Shepherds are one of the most popular dogs in North Carolina. As a result, it isn't a surprise that dogs that look like German Shepherds are also among the most sought-after dog breeds.
Here is one of the best breeders in North Carolina:
Chien Policier Belgian Malinois
This dog breeder was founded by Birgit Hall. Hall was born in Germany, and she was raised alongside German Shepherds and Belgian Malinois. In 1995, she started importing these dogs to the U.S. as well as breeding and training them.
She has bred several working dogs used for police, military, and security all over the U.S. She specializes in producing police and protection dogs, and she is well-known in the field.
However, the kennel's primary goal is to create healthy dogs with a great structure and a rock-solid temperament. She follows the European breed standard for both dog breeds, and all of her pups have health certificates and a title.
She will ship dogs all over the U.S. So, if you're looking to get a guard dog with great behavior and training, this might be the perfect kennel for you.
Website: Chien Policier Belgian Malinois
Email: [email protected]
Belgian Malinois Breeders, New York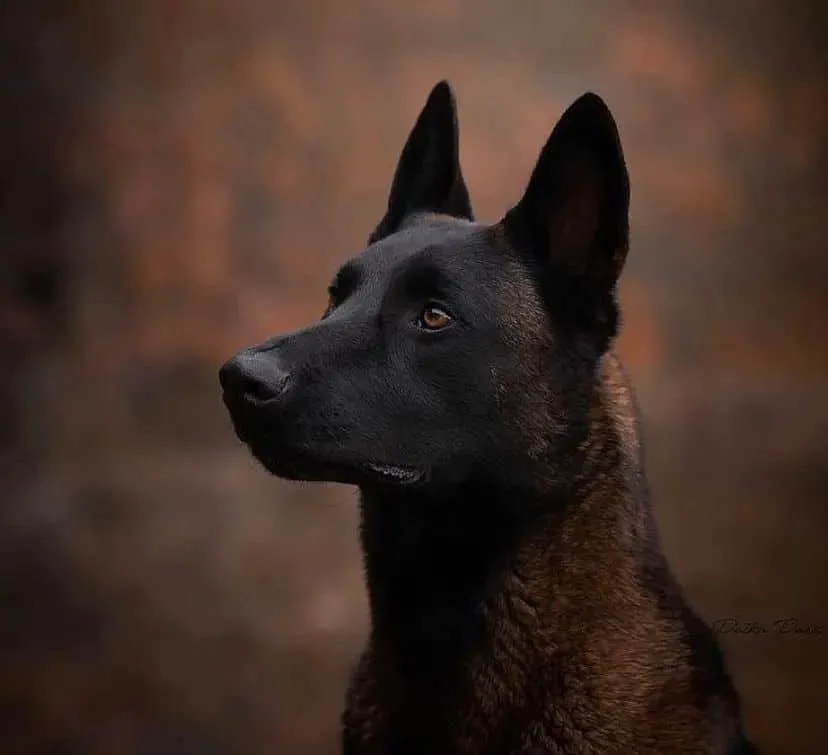 Photo from: @malinoisteam
New York is a busy state. As most people live in apartments and condos, it isn't a surprise that small dog breeds are very popular in this state. In fact, this is a great state if you're looking for Cockapoo, Havanese, or Bulldog breeders.
​However, the same couldn't be said for Belgian Malinois breeders, which aren't that popular in this area.
Belgian Malinois Breeders, Ohio
Similar to Georgia, people in Ohio love family pets, such as Labs and Golden Retrievers, but they are also very fond of cuddly protection dogs, such as German Shepherds. While reserved Belgian Malinois aren't that popular, Ohio is still home to several renowned breeders.
​Here is one of them:
All-Purpose K-9
If you're looking for black Belgian Malinois breeders, All-Purpose K-9 might be the right kennel for you. They are experts in breeding elite Belgian Malinois puppies for protection.
Other than Malinois, the kennel also breeds Dutch Shepherds. They get their KNPV bloodlines from Holland, and their breeding program is intended to help breed only top-quality dogs. They handpick dogs from Europe to be used as their breeding stock, and they make sure they use only the best of the best.
They have sold many of their dogs to law enforcement, but some are also used as protection dogs and sport dogs by families all over the U.S.
What's special about these Belgian Malinois breeders is that they require all potential owners to spend at least a week in their facility where they'll undergo training about Belgian Malinois handling. They'll help you teach the dogs to respond to you and stay wary of strangers – although not be aggressive.
Other than dog breeding, All-Purpose K-9 provides several other services, including selling personal protection dogs, home protection dogs, obedience dogs, detection dogs, as well as stud dog service.
Website: All-Purpose K-9
Email: [email protected]
Belgian Malinois Breeders, Virginia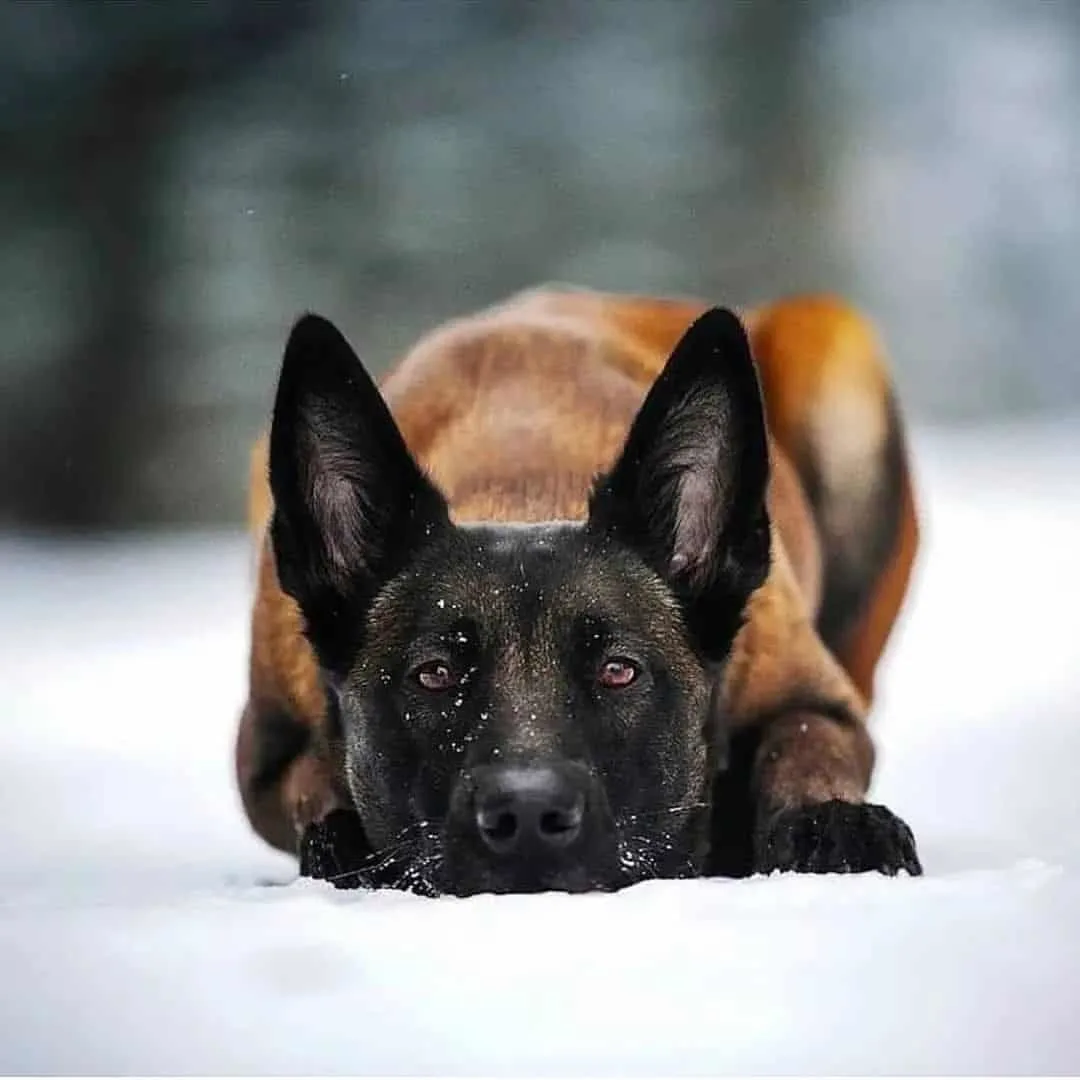 Photo from: @malinoisteam
Virginia is a state known for hounds. In fact, American Foxhounds are considered to be dogs native to Virginia. Still, guard dogs and watchdogs are also a popular choice, which is why there are several good Belgian Malinois breeders.
We'll name one of the most reputable ones:
Logan Haus Kennels
This is one of the oldest Belgian Malinois breeders in this area of the United States. It was founded by veterinary assistant, Mike Suttle, who has been training working dogs, such as Belgian Malinois, ever since he was 13.
Mike was more seriously introduced to the working dog programs when he was in the U.S. Marine Corps. Because of this, it is no surprise that he focuses on working with military and police dogs.
Puppies from Logan Haus Kennels have been used in police, SWAT, USAR, DOD, U.S. Customs, and U.S. Border Patrol, as well as in International Police, Customs, Special Operations, and Security.
This is the kennel that bred, raised, and prepared more puppies for Tier 1 SOCOM roles compared to any other Belgian Malinois breeder in the U.S.! This has brought many SDA, AKC, and Schutzhund titles to the breeder.
Other than breeding, Mike Sutte also has a Canine Trainer's School. He teaches professional trainers on how to improve their practices. Many organizations and kennels have adopted his training programs.
As you can see, this might easily be the best breeder in the U.S. if you're looking to get a professionally trained guard dog or service dog.
Website: Logan Haus Kennels
Email: [email protected]
Belgian Malinois Breeders, Washington
Washington state is similar to New York in that many people prefer apartment living over living in large homes. While there are more varieties of popular dogs, Chihuahuas and Shih Tzus are still much more popular than German Retrievers – not to mention Belgian Malinois.
This is why you shouldn't expect to find many Belgian Malinois kennels in this state.
Belgian Malinois Breeders, Oregon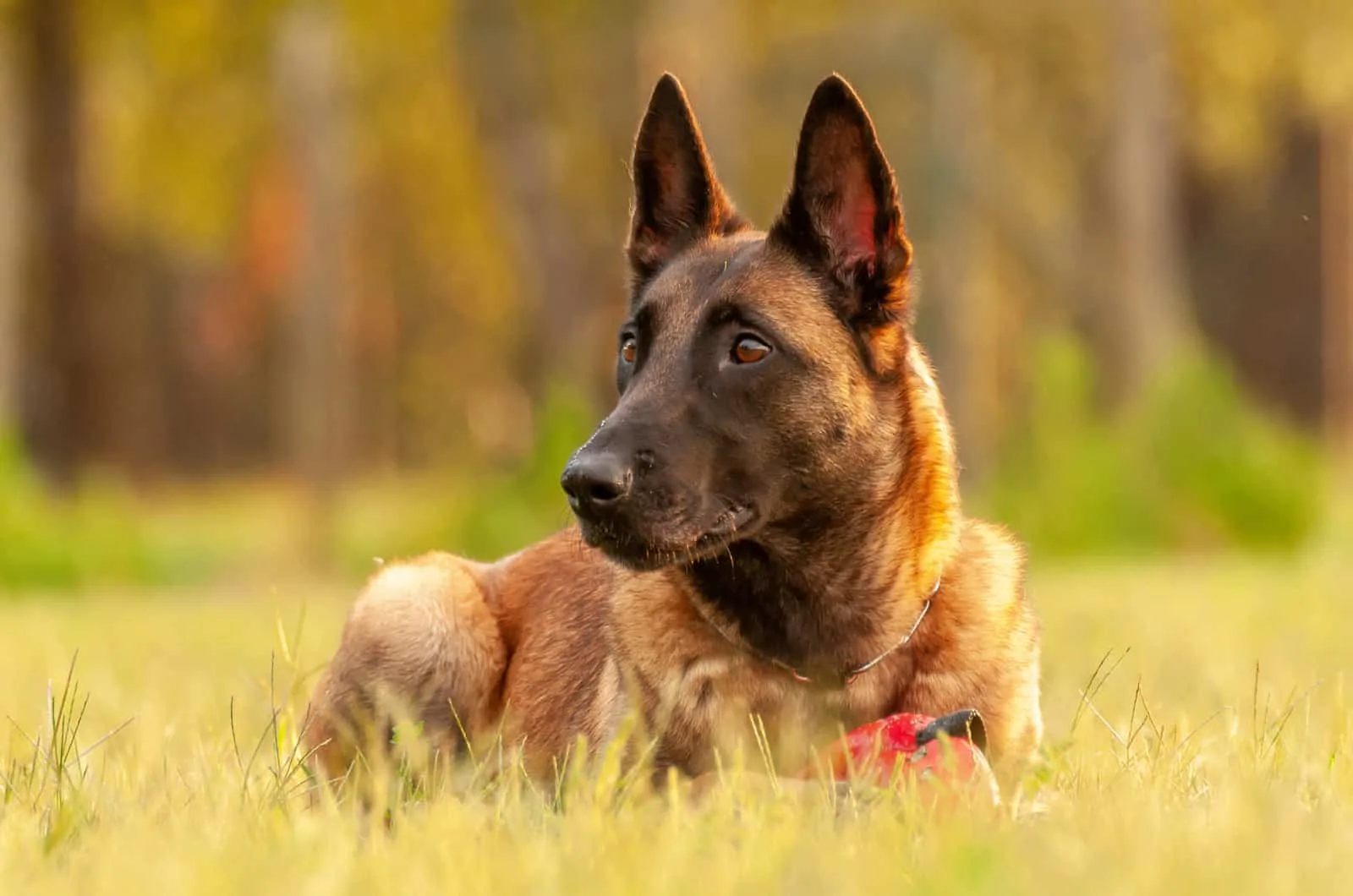 Oregon is a state known for people's love of bulldogs! However, the Labrador Retriever is still the number one dog for Oregonians.
If you're looking to find top-quality Belgian Malinois breeders, don't expect to find many in Oregon. It might be a better choice to look at local states and see which breeder will agree to ship a dog to your location.
Belgian Malinois Breeders, Massachusetts
Massachusetts is a dog state in which the Boston Terrier remains a breed that most people love. Belgian Malinois, on the other hand, aren't rather popular, which is why you might prefer looking for your new best friend online or in some surrounding states.
Belgian Malinois Breeders, New Mexico
If you go to New Mexico, you'll notice that the most popular dogs there are the Labrador, the Golden Retriever, and the Bulldog. However, watchdogs, such as Belgian Malinois, are also rather popular.
Here is a renowned Belgian Malinois breeder that comes from New Mexico:
Ruidoso Malinois
Ruidoso Malinois was founded by the certified trainer, Irene Howcroft. Howcroft uses a scientific approach for her breeding programs, and tries to elevate the breed standard to a higher level. In fact, she is recognized for the first State Department K9 program within the Mexican DOC.
She specializes in not just breeding Belgian Malinois puppies, but also in creating proper nutrition and development programs. In fact, her programs served as a foundation for many K9 programs across the country!
Ruidoso Malinois is known for producing world-class dogs for various purposes, including police dogs, family companions, and personal protection dogs.
Website: Ruidoso Malinois
Belgian Malinois Breeders, Kentucky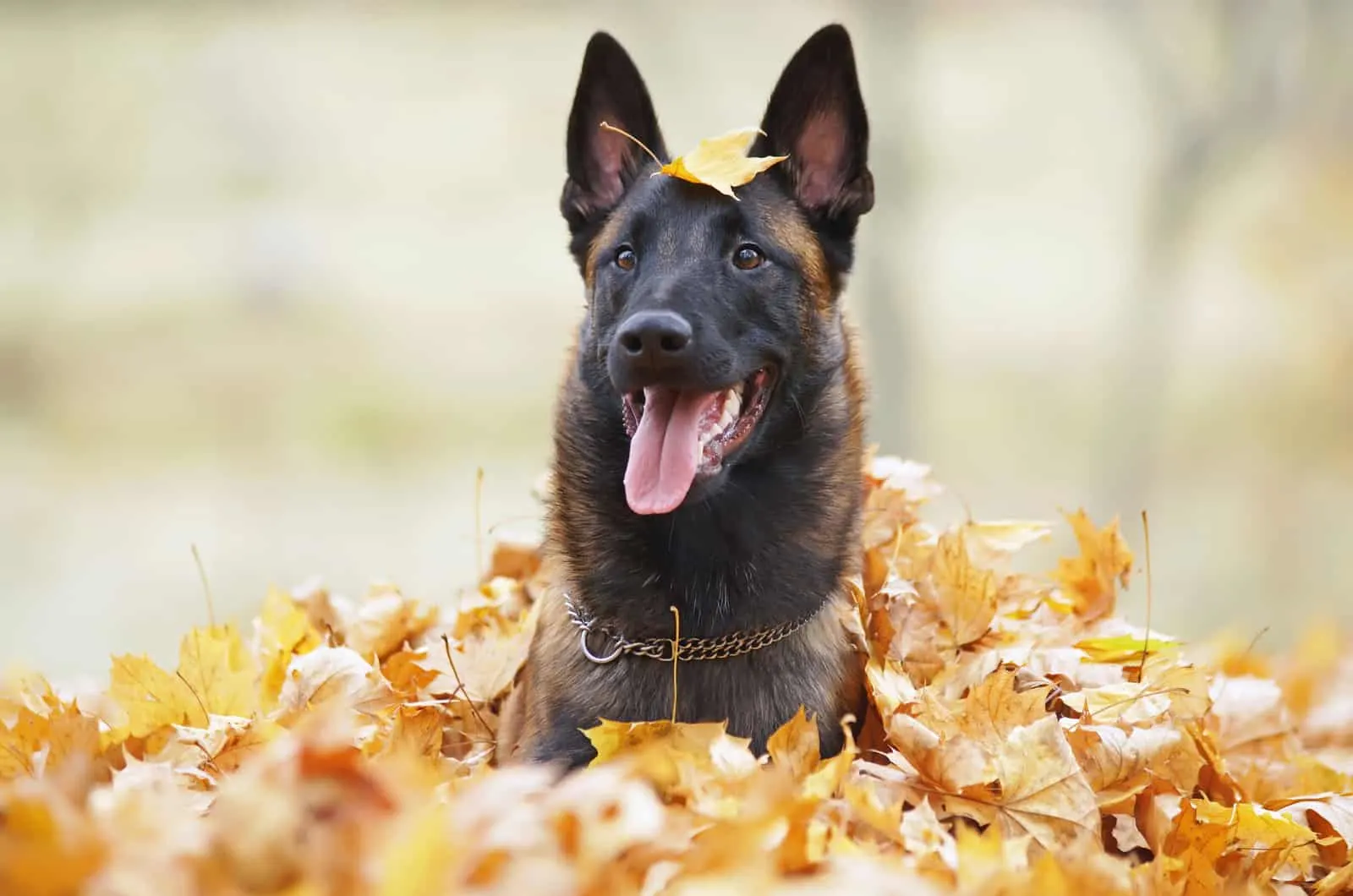 Dog owners from Kentucky seem to love dogs with a bit of a bad reputation, such as Bulldogs and Boxers. Belgian Malinois are also somewhat popular in the area, with several reputable breeders residing there.
Here is one of the more popular Belgian Malinois breeders:
​
Mohawk Malinois
Mohawk Malinois is owned by Mohawk John and Paula Daigle. The duo has been in the Schutzhund sport for more than 15 years, and both have competed in many club, regional, national, and worldwide competitions.
The couple even owns an active Police K9 and Schutzhund club called Motor City Working Dogs. With the club, they host many seminars, club trials, and 3 national events.
The kennel aims to breed an amazing companion that will complete any task given to them while maintaining the perfect temperament. They claim their dogs are amazing even around kids and other pets. Because of this, they are perfect Belgian Malinois breeders for dog lovers who only want a beloved family companion.
Other than breeding, the kennel will also take in abandoned Malinois, train them, and place them in new homes. Because of this, they are loved by many dog owners who simply don't have the time to raise a puppy, but would still want a well-behaved adult dog.
Also, the kennel offers assistance with any stage of dog ownership, all the way from pre-purchase, to over raising and training, to living with dogs such as the Belgian Malinois. They have 'solved' many untrained dogs, and even created lovable family pets from former police dogs.
Website: Mohawks Malinois
Email: [email protected]
Belgian Malinois Breeders, Minnesota
Minnesota is a state in which you can find dog breeders for many different canine species, such as German Shorthaired Pointers or Siberian Huskies.
Unfortunately, the same cannot be said for Belgian Malinois breeders as they are somewhat of a rarity in this state.
Belgian Malinois Breeders, Pennsylvania
Pennsylvania is a state that is in love with classic dog breeds, such as the German Shepherd or the Bulldog. Some people, however, love having guard dogs on their property.
While there aren't many Belgian Malinois breeders in the state, sheepdogs and herding dogs are popular. You might want to check with a breeder who specializes in similar dog breeds and ask them whether they are also selling Belgian Malinois puppies.
Types of Belgian Malinois Breeders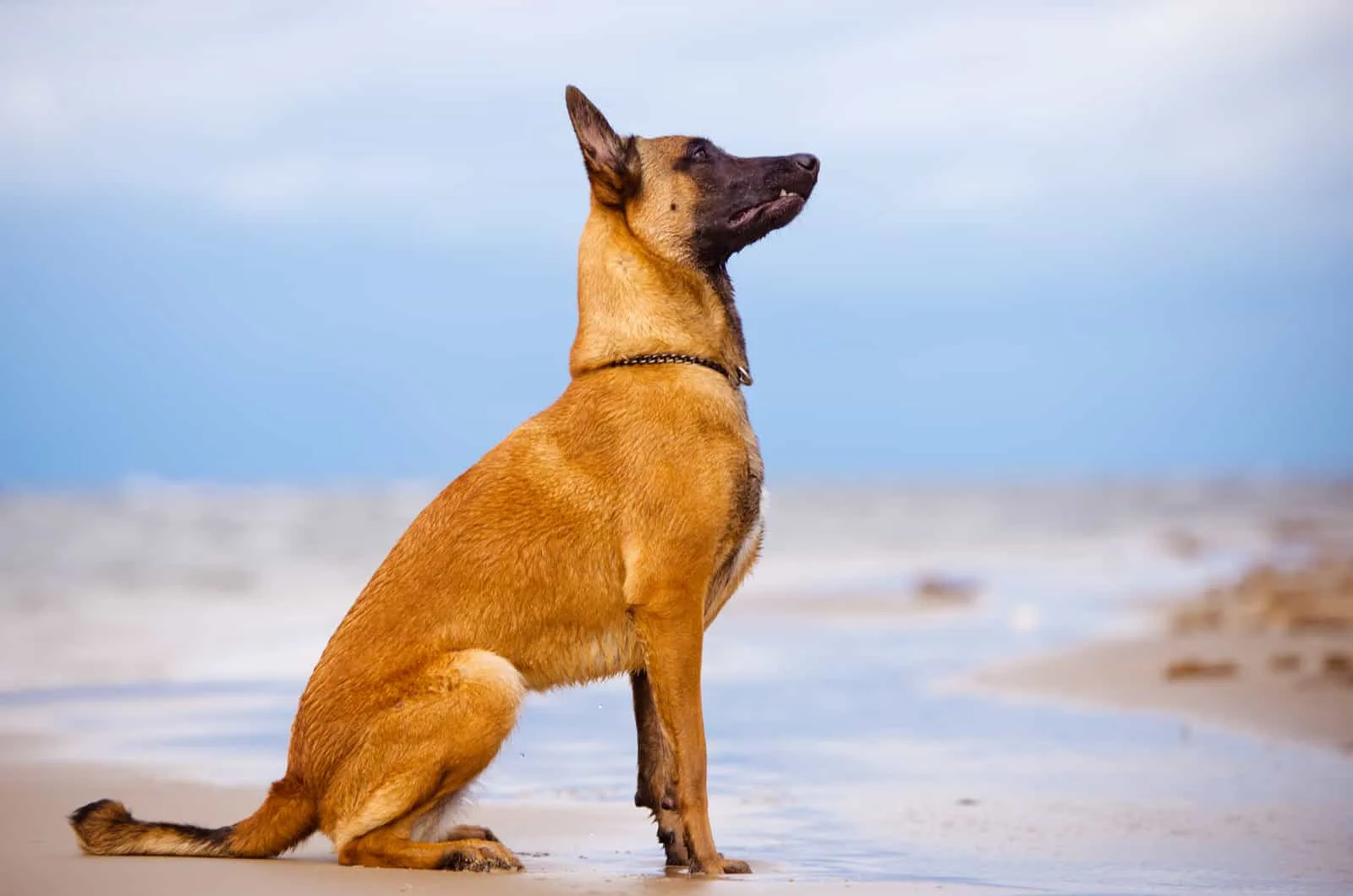 When looking for Belgian Malinois puppies for sale – or puppies of any other dog breed, such as the Dutch Shepherd – you might have noticed that there are several locations where you can buy them. Chances are there is a huge price difference between some breeders. Why is that?
Not all places where you can buy Belgian Malinois are the same. You can get these dogs from puppy mills and pet shops, backyard breeders, and reputable breeders (we've covered some of them).
But, what is the difference between these locations, and why does this cause a huge difference in the cost of Belgian Malinois?
​
We'll explain.
Puppy Mills
Puppy mills can, without a doubt, be considered the worst possible place to purchase Belgian Malinois from. Puppy mills don't care about the dog's well-being, and they only consider dog breeding as a way to profit.
Their goal is to create as many Belgian Malinois puppies as possible and then sell them for a low price. They don't care who these dogs go to as long as they are sold. The low price is what attracts many unsuspecting buyers who don't realize they might be buying sick dogs with behavioral issues.
Because of this low price, many dog buyers think they've gotten a great deal. However, as these dogs have a greater chance of developing some severe health conditions, what they don't pay in the initial price will be paid later on in vet bills.
Puppy mills don't conduct health tests on their Mals. They don't care about the condition their dogs are kept in, and they tend to overbreed the mother dogs. Their puppies aren't vaccinated or dewormed. Dogs are nothing but money makers to them.
As a result, their puppies are prone to many health problems, which will require vet visits. Not to mention the emotional stress you'll face in case your beloved Fido gets sick!
Puppy mills usually sell their dogs to pet shops, which is why buying dogs at pet shops is never a good idea.
Backyard Breeders
Backyard breeders aren't as bad as puppy mills, but they are still a source that you should consider avoiding.
They don't literally breed dogs in their back yard. Instead, these are usually people who have ended up with unwanted Belgian Malinois litters that they now want to sell – although some will breed Belgian Malinois with the intent of profiting.
While most of these people mean well, they don't have the experience nor the credentials to be considered reputable breeders. They have merely become breeders by chance, and now they have decided to sell these pups at a lower price than professional breeders.
​Due to their inexperience, they might end up with sick or injured puppies. Not to mention that they cannot provide the best living conditions for their pups as they don't know what they should do, or how.
Also, many of these people end up with Belgian Malinois mixes that they try to sell as purebred dogs. They don't provide any documentation or health guarantees – although some will complete all necessary vet visits and vaccinations.
Reputable Breeders
The only places where you should look to buy your new dog are reputable Belgian Malinois breeders. These are responsible people who have made dog breeding their profession, and they know precisely what to do to have healthy litters.
Reputable breeders are experts with certifications and affiliations. They know how to properly breed and raise Belgian Malinois as they have completed the training and courses to do so.
They make sure that all their dogs are tested for various health conditions, and they usually offer show-quality bloodlines. All of this can be checked with the pedigree they also give to their dogs.
Thanks to their credentials, reputable Belgian Malinois breeders are the number one place you should go to for your new puppy.
How do you Recognize Reputable Breeders?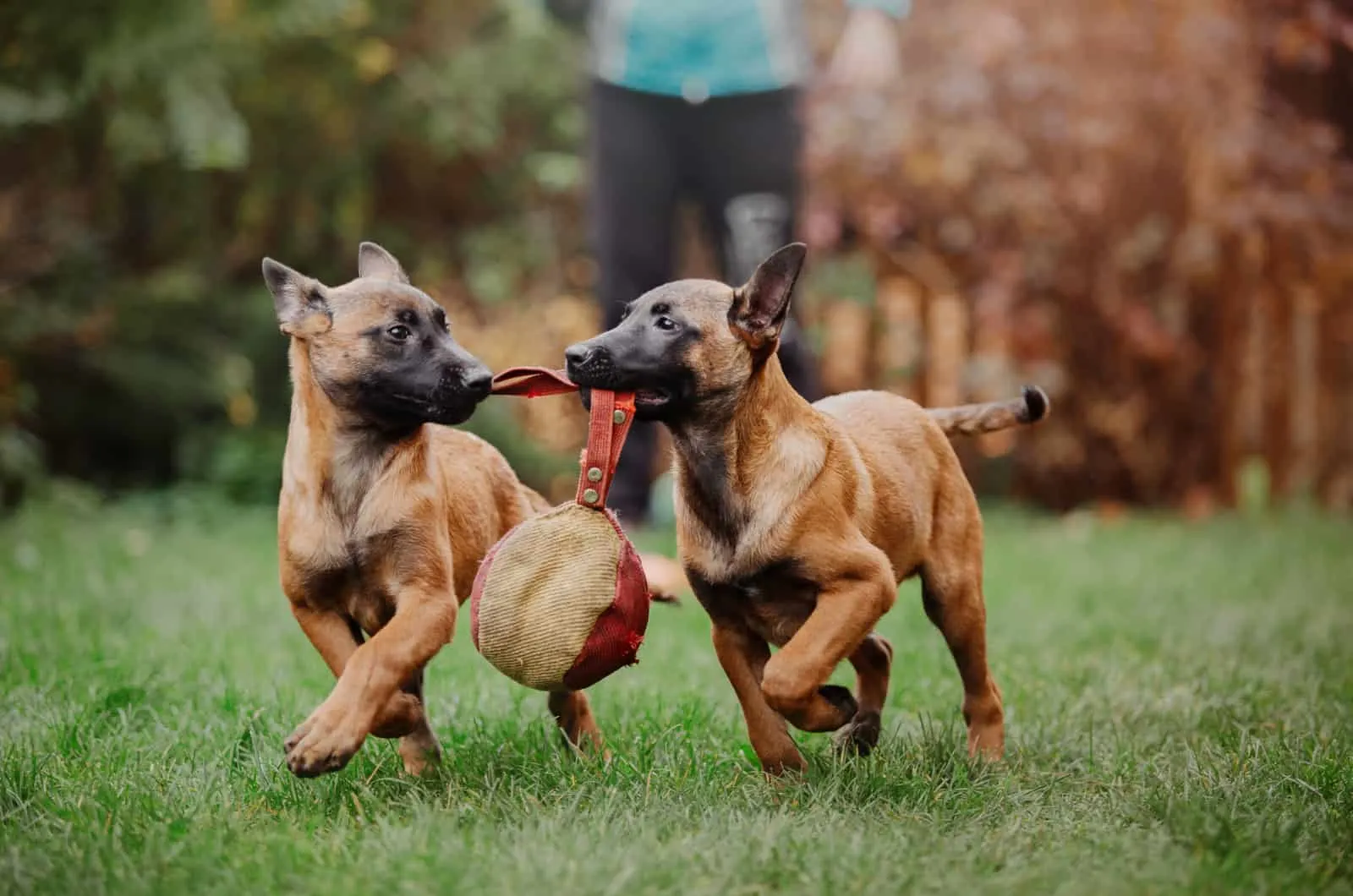 After reading our previous list, you may wonder how to recognize reputable Belgian Malinois breeders and differentiate them from backyard breeders, or other inadequate places where you can find Mal puppies for sale.
Here are a few things that only reputable breeders do:
• They'll gladly take you on a tour of their breeding facility or home and introduce you to all of their animals – including the mother and sometimes the father of the dog you're interested in.
• They belong to an organization or a breed group in which members are required to follow a code of ethics.
• They don't actively breed more than two or three dog breeds.
• They have a spacious home or breeding site where animals can exercise regularly outside of their kennels.
​• They provide veterinary records of all the health testing they've conducted.
• They openly discuss both the good and the bad sides of the breed they're selling.
• They don't sell puppies younger than 8 weeks old.
• They'll ask you many questions about your lifestyle and experience as a dog owner in order to ensure you are a good choice for a Belgian Malinois as they don't want their dogs to go to just anyone.
On the other hand, here are some red flags that usually signal that you're dealing with an irresponsible Belgian Malinois breeder:
• Agreeing to sell you a Belgian Malinois puppy, even though they've never met you.
• Not allowing you to meet them or the mother of the litter.
• Selling puppies to pet stores or brokers.
• Not being interested in your experience.
• Having a crowded facility.
• Having dirty, unhealthy, or unsocialized animals.
• They don't vaccinate their dogs, and they don't conduct health screenings or tests.
• They charge extra for pedigree or kennel club registration.
​Should You Adopt a Belgian Malinois from a Rescue or a Shelter?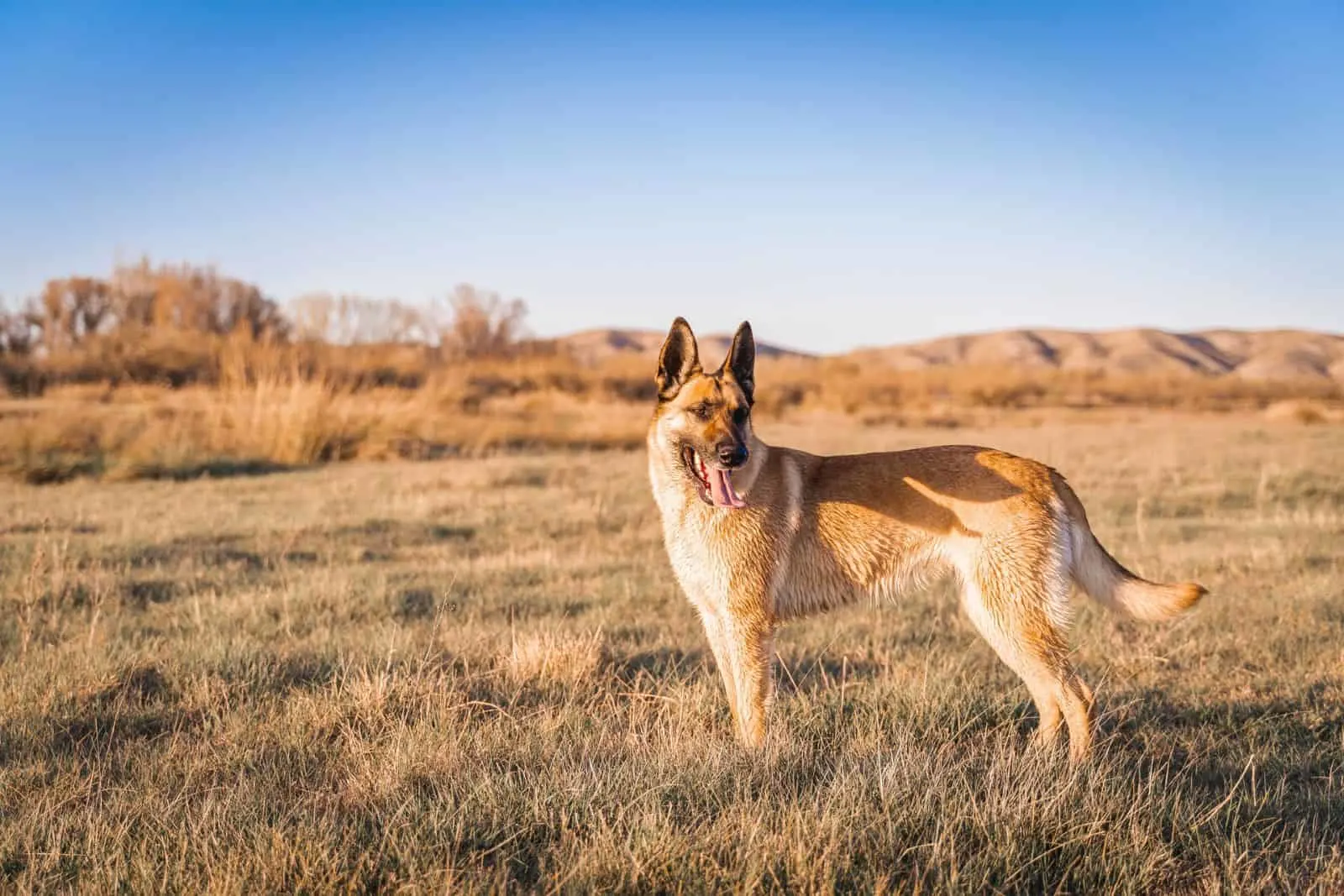 Not all people are fans of buying puppies from a breeder. Some would prefer adopting their dogs from local rescues or shelters. Is this a good choice for a Belgian Malinois?
While adopting certainly is the most humane thing to do, there are a few catches that go with it. For example, adopted dogs don't come with health guarantees as they usually come without any paper or health test.
Also, many of these dogs have experienced trauma or improper treatment, which is why they might come with certain behavioral problems that can make them unfit for certain families.
However, if you're up for a challenge and want to do a good deed, then adoption sites might be the right place for you.
Here are three of the most reputable ones:
• Adopt-a-Pet: This is one of the largest sites for pet adoption, and you can find many purebred dogs on it, including Belgian Malinois. You can look for a pet according to your preferences, and find the one that will be best suited for you and your lifestyle.
• Petfinder: Petfinder is a non-profit organization that aims to find new homes for abandoned pets. They provide listings from various shelters and rescue centers all over the U.S. If you're uncertain as to whether adopting a Belgian Malinois is the right step for you, they have a questionnaire on their website.
• AKC Marketplace: AKC marketplace is the AKC's official website, with listings of various AKC-approved puppy litters for sale. Some of them might even offer dogs for adoption. The best part of it all is that every single listing is AKC-approved.
Belgian Malinois puppies can end up being quite expensive, especially if you purchase them from reputable Belgian Malinois breeders. Their prices usually range anywhere from $1,000 to $4,000.
However, many things influence this price. One of them is, of course, where you buy the puppies from. Some breeders tend to charge more for Belgian Malinois puppies for many reasons. Some of these reasons are:
• Bloodline: If a puppy comes from a champion bloodline, it will cost much more than a puppy without such famous parents.
• Papers: A puppy that comes with all the necessary paperwork, such as pedigree, health guarantee, and registration papers, will likely cost more than a puppy that comes without it.
• Age: While no reputable Belgian Malinois breeder will sell a puppy that is younger than 8 weeks old, if the puppy is much older than that, the price will be lower. This is because the older the puppy, the less the owner will have to say about his upbringing.
• Color: Belgian Malinois that come in some rare color, such as black, tend to cost more than their sable cousins.
• Area: Depending on the location, certain dog breeds can end up costing more than in other areas. For example, Belgian Malinois will usually cost less in rural areas with lots of apartment buildings as not many people who live in condos would want a large dog.
Are Belgian Malinois Considered an Aggressive Breed?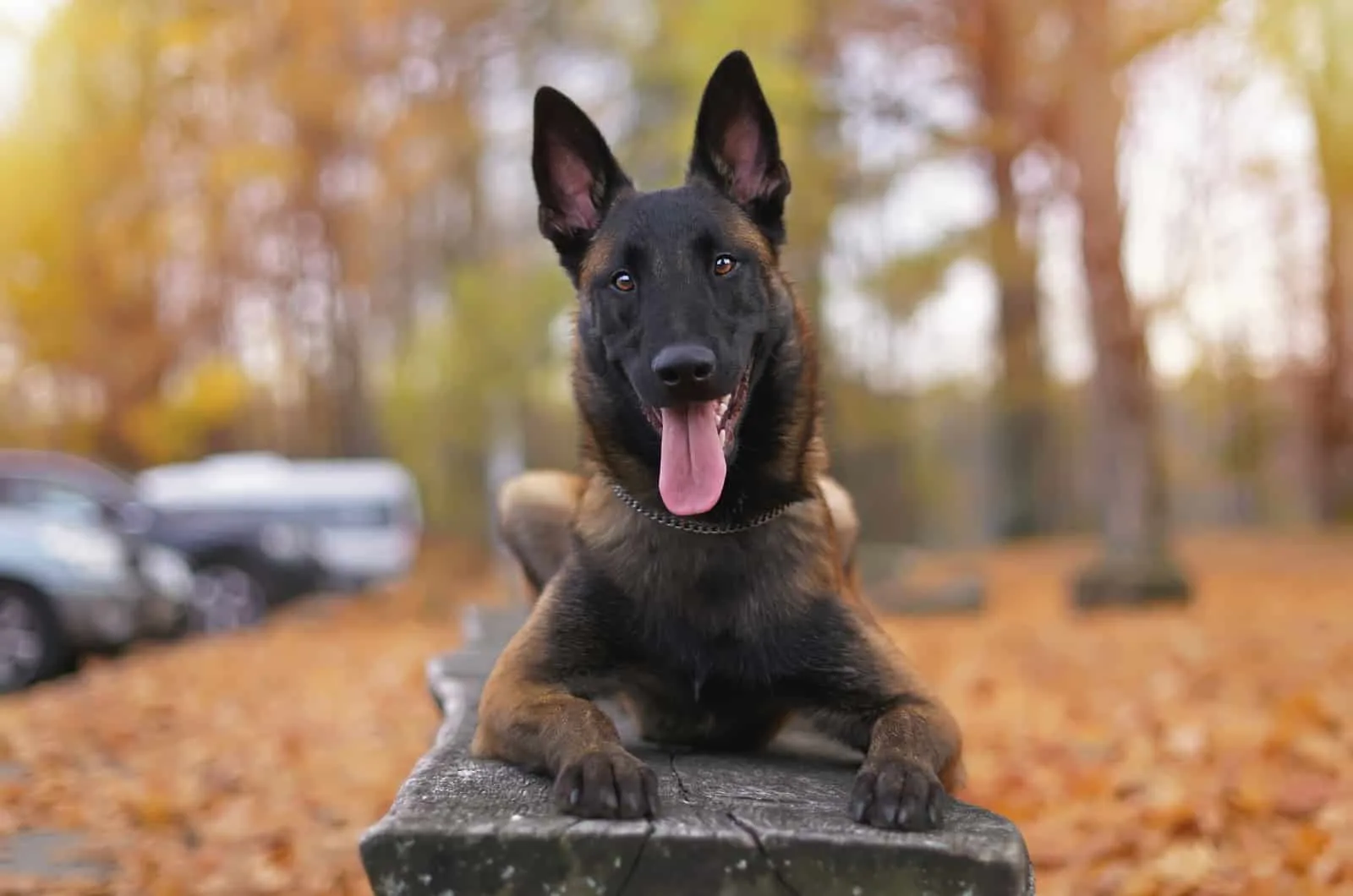 Belgian Malinois are known as a protective breed. They were used as military dogs or police dogs, and they were trained to be wary of strangers.
Because of this, they are considered to be an aggressive breed, especially when compared to other similar dogs, such as German Shepherds.
They are dogs with a high energy level that require particular socialization. They are dogs bred for a specific purpose, which is why they are not the friendliest beings out there. However, this doesn't mean that they are necessarily aggressive or that they cannot make good family pets.
Overall, we believe that there are no bad dogs; only bad owners. If you've properly socialized your Belgian Malinois, it can be a beloved companion to all your family members.
Of course, the best way to ensure your dog doesn't have any behavioral issues is to buy them from a reputable breeder. The first few weeks after birth are crucial, and they can make a huge difference in adult dogs.
Reputable breeders are there to help make a certain breed better by getting rid of many health and behavioral problems. When you're dealing with an independent dog breed, such as a Belgian Malinois, where you buy your new pet is essential.
Read Next: Belgian Malinois Breeders In Ontario: The Best 4 Breeders In This Province!