The Belgian Malinois is one truly pawmazing dog breed. But, before we get in-depth with this breed, you will need to know that these aren't dogs just for anyone. You can't just waltz in and bring a Malis puppy home.
Well, technically, you can, but you shouldn't do that. If you're looking for a companion dog, someone that will take good care of you, then skip the Belgian Malinois. Sure, they're loyal, but they're not meant to be pets.
These are spectacular working dogs, and they should be adopted into homes that will cater to their needs. Or, services that will find them a task to complete.
Belgian Malinois breeders in Ontario can't be found on every corner. These aren't very common dogs, and the breeders only come in a handful of good ones.
Of course, there are many people who breed dogs just for fun. But, we don't want them here, do we?
If you're an avid dog lover from Toronto, Ottawa, or any other Ontario city, then you're going to love the puppies these breeders have to offer you.
Belgian Malinois Puppies For Sale In Ontario
Our dogs listed down below are of premium quality. I do have to warn you not to get a Malinois if you don't have much free time to handle one. These are dogs that need constant attention and stimulation.
And, these are breeders with puppies waiting to go to their new home!
1. Croisades Du Nord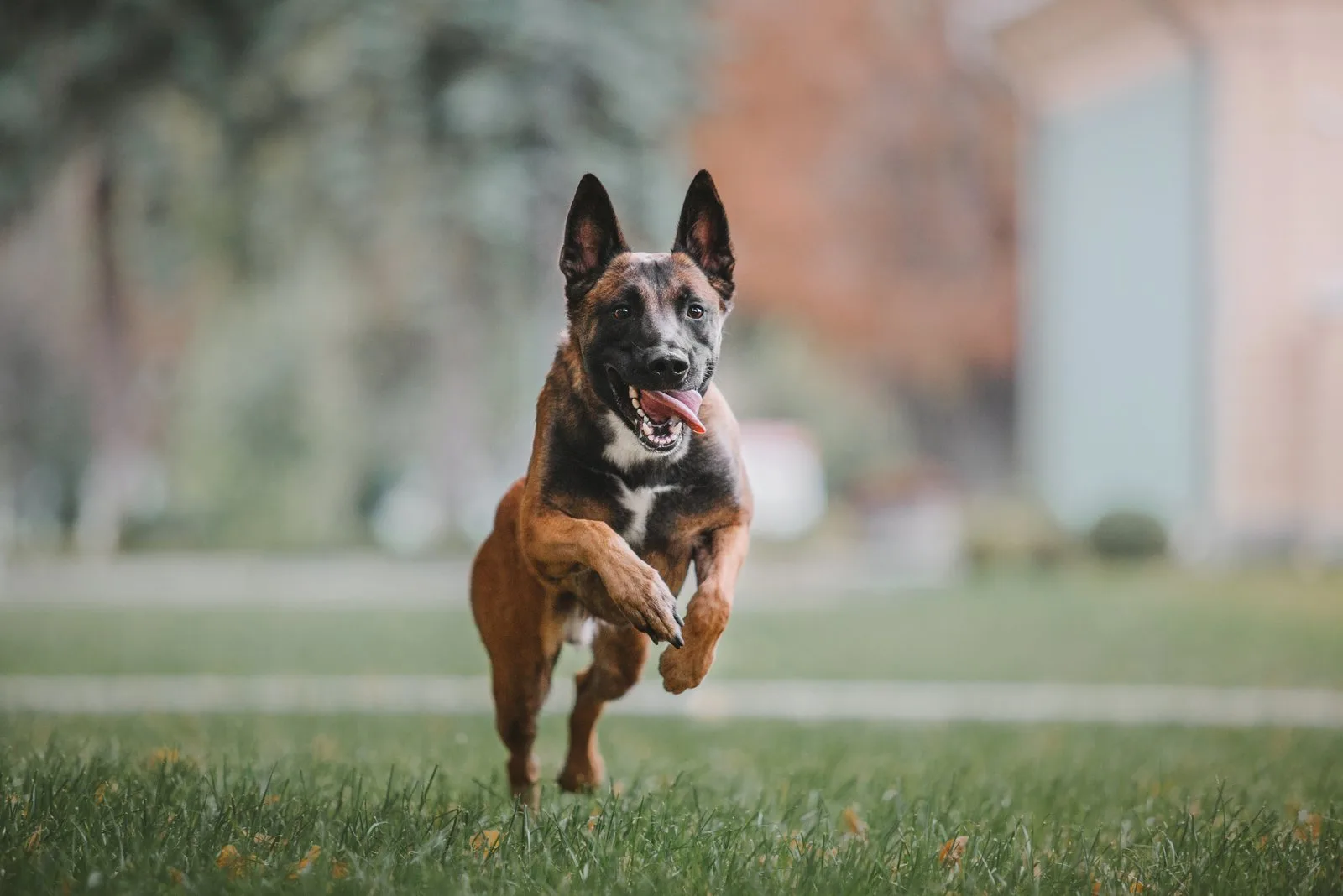 Croisades Du Nord (or Crusaders of the North) is a kennel founded with the sole purpose of becoming the finest working dog kennel in Ontario. Their legacy is homage to the original Malinois, from France.
Crosaides Du Nord is a synonym for exceptional working dogs of the Belgian Malinois breed. Located in London, Ontario, these northern Crusades are true descendants of hardworking European breeding stock.
They're stellar in many dog competitions, including police K9, agility, search & rescue, French ring, and executive protection. Thanks to over a decade of hard work in their own French Ring club, called SOAR Ringsport, Crosaides Du Nord has managed to build a strong foundation in dog breeding.
What you must know about this breeder is that they don't sell their Malinois to pet homes. They're professional breeders of working dogs, and they will provide their puppies only to those in need, such as police forces, or dog lovers that have a passion for competing in rings and showing their pups.
Crosaides Du Nord puppies come with health guarantees. They're perfectly sound dogs with calm temperaments and a sharp mind. The breeder offers lifetime support, so if you're not capable of taking care of their pups anymore, you can bring them in and return them to the breeder.
Just don't turn them into a shelter, okay?
Breeder's details
Website: Croisades Du Nord
Address: Southwold, Ontario, Canada
Phone: 519-933-4634
Email: [email protected]
2. Sinova Malinois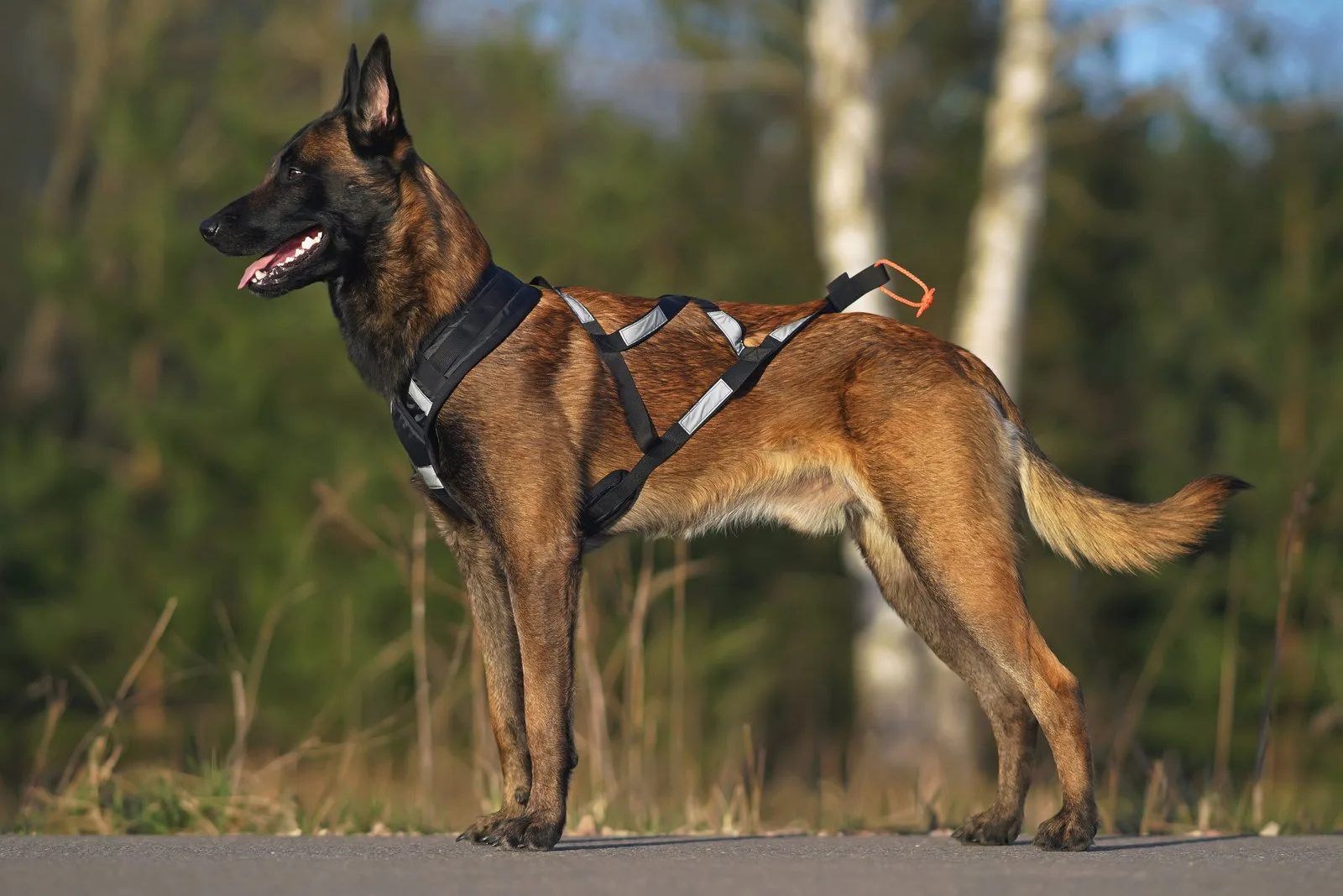 A Belgian Malinois, named Nova, and an Australian Cattle Dog, named Simba, were the starting ground and inspiration behind the kennel named Sinova Malinois.
The breeder and the owner, Stephanie, had a lot of time to figure out which dog breed she wanted to raise, and create her breeding program.
Today, Stephanie breeds Malinois for their working abilities. She helps to raise dogs of kind temperament and exceptional health. Sinova Malinois dogs are good companions, but only to owners who know what to do with them.
And, trust me – you will have to know how to raise a Malinois.
Since they're dogs with the finest working abilities, the breeder recommends that you spend some time with a Malinois to see if they're a good fit for you. They never rest. They react before they can think. And, they've got the energy. Lots and lots of it!
Sinova Malinois are all screened for good health and temperament. They're superstars of dog competitions, and they love performing in French Ring, Police work, IPO, and many other events by the CKC or the AKC.
Stephanie and her Belgian Malinois are located near the city of Ottawa. Besides breeding Malinois puppies, Stephanie also has a boarding service, and has proven herself and her team as some of the finest dog trainers in the whole province of Ontario.
From potty training to fun tricks and personal protection lessons – Sinova Malinois have it all covered!
Breeder's details
Website: Sinova Malinois
Phone: 613-324-7975
Email: [email protected]
Social media: Facebook
3. Expat Malinois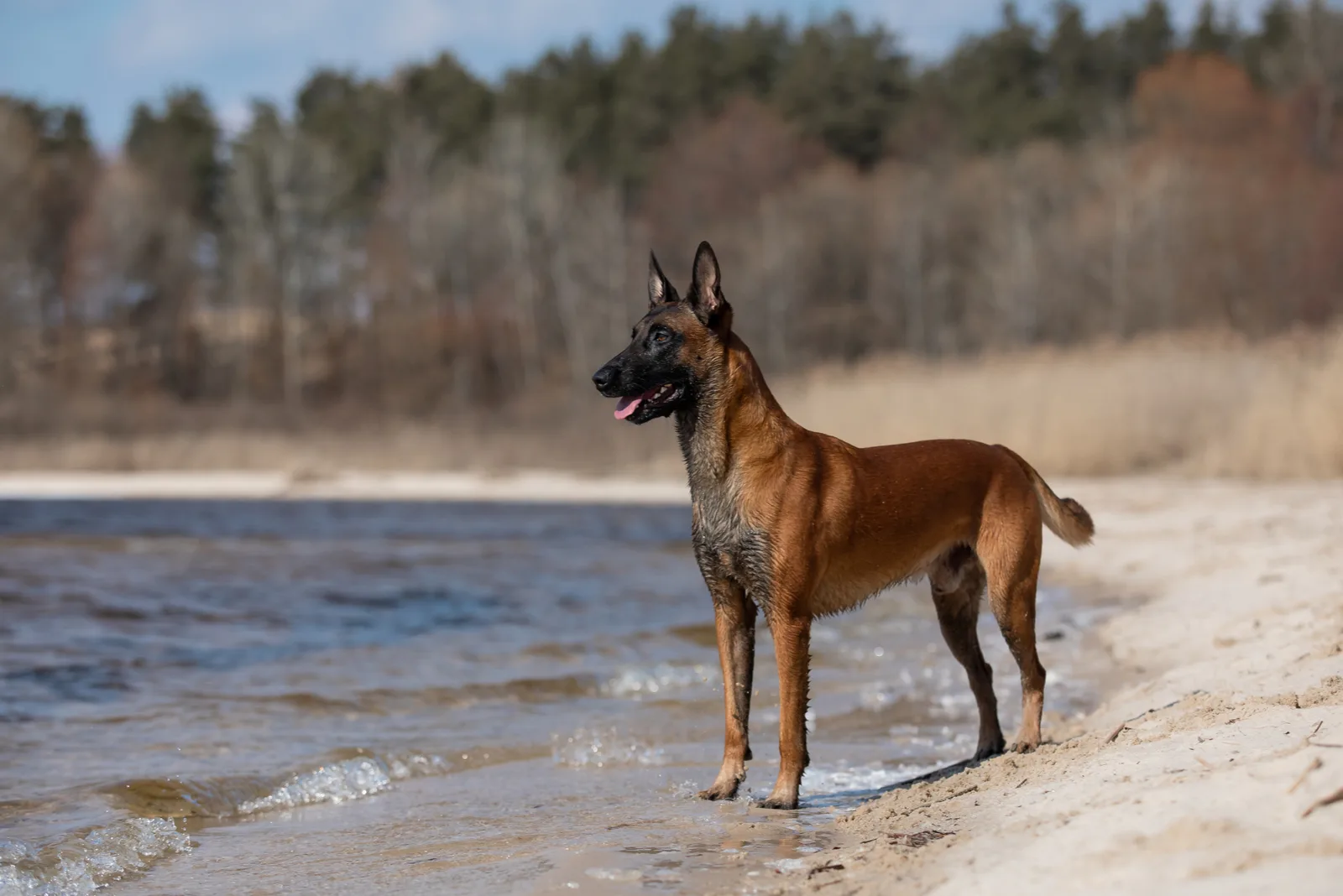 Michaela and Anthony, two avid dog lovers from Europe, gathered all the knowledge they could get and took it from Europe to Canada. This ensured them becoming one of the finest Belgian Malinois breeders in Ontario.
Expat Malinois doesn't only focus on breeding terrific dogs. They also love dog training and enrolling their dogs into IPO, and French or Belgian Ring competitions. These are stellar competitors. It's not unusual for these pups to come home with a blue ribbon!
Expat Malinois are all imports from Europe. Their superior bloodlines have produced numerous litters of puppies that turned out to be spectacular working dogs.
Malinois aren't just pets. One visit to this breeding facility and you'll realize it takes more than just love to raise these pups. A lot of hard work goes into breeding and raising proper Malinois. They demand time and energy in order to keep up with them.
You don't have to worry about these dogs having all their vaccinations or being dewormed. That's implied. The only thing you should worry about is whether you're able to handle a Belgian Shepherd.
Breeder's details
Website: Expat Malinois
Email: [email protected] or [email protected]
4. 21st Century K9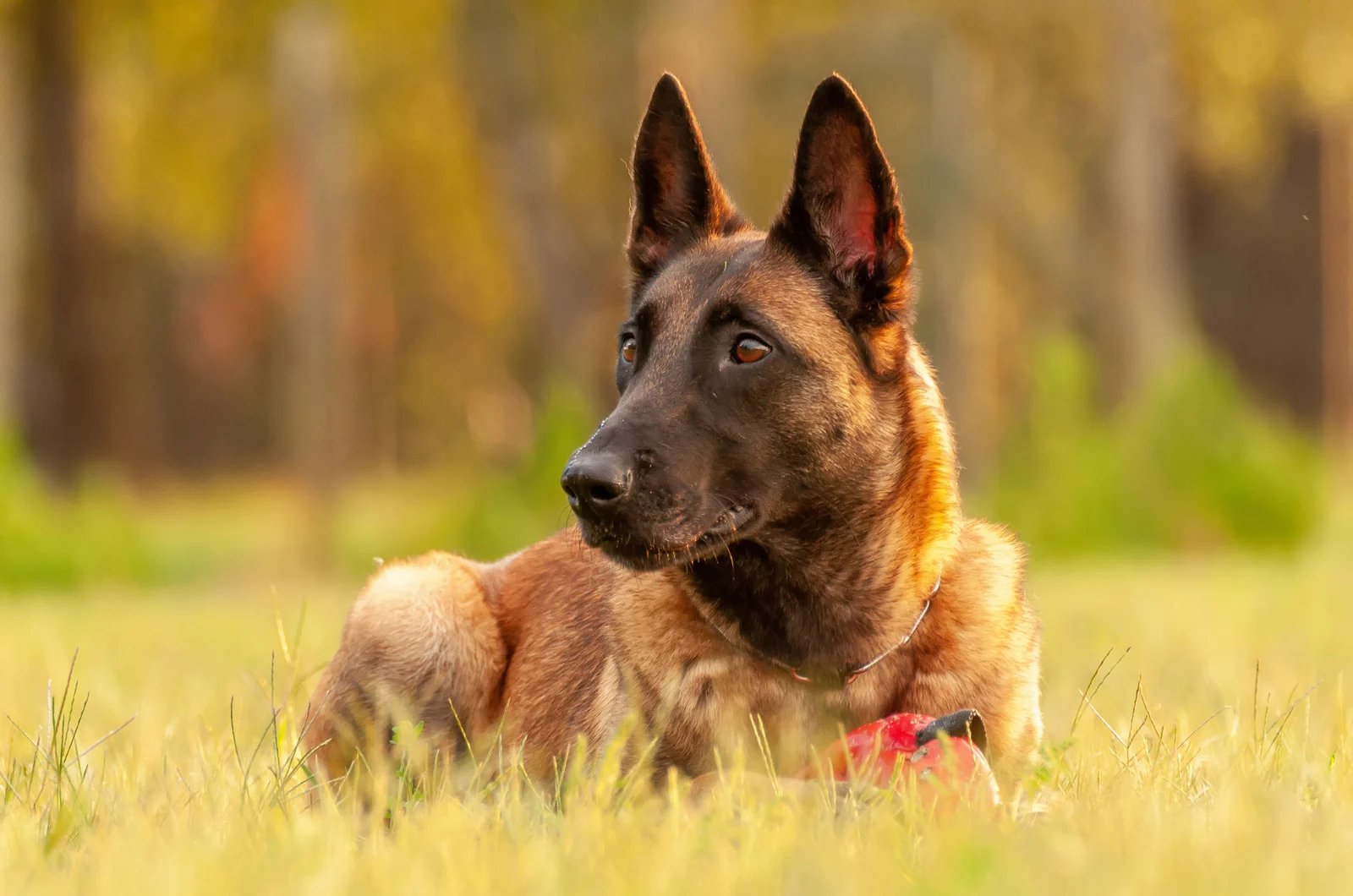 Their moves are smooth, like their feline friends. Their working line is without a flaw. And, their intelligence is out of this world.
Welcome to a kennel where confident, loyal Malinois are being born. This is a place where commitment meets quality and produces superior litters.
21st Century K9 is a well-known breeder proud of their pure black, or tan with a black mask Malinois. Those are signature Malinois coat colors. As you can see, they're focused only on raising purebred dogs with a great pedigree. No crossbreeds – no suspicious bloodlines!
Every dog owner who purchases a puppy from 21st Century K9 will receive a puppy that has been submitted to a six-week obedience training program for free. This is the starting ground for all puppies, and their knowledge can be updated to higher levels.
At 21st Century K9, dogs can also be taught how to perform police work or how to channel their herding instincts and high drive to become gundogs.
The name behind 21st Century K9 is Mike Beckett, who has lifelong experience in handling dogs. He's probably the most popular, if not the best dog trainer in all of Canada.
Besides the variation of the Belgian Shepherd dog, the Malinois, Mike also breeds and trains German Shepherds as well as Dutch Shepherds. Malinois aren't family dogs like German Shepherds. Maybe you should visit Mike and see which dog breed would be a good fit for you.
Breeder's details
Website: 21st Century K9
Phone: 519-919-3647
Email: [email protected]
FAQs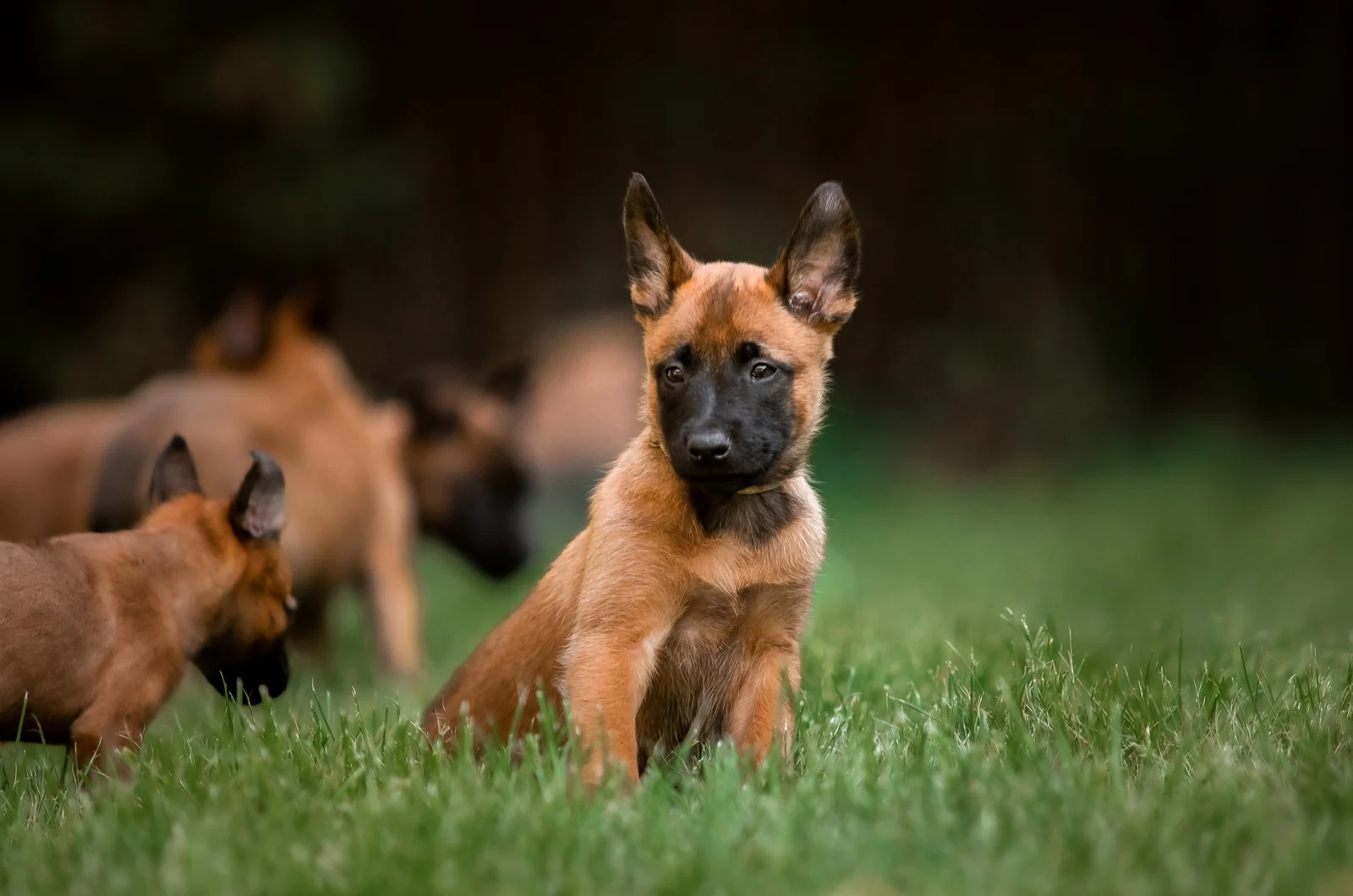 What Is The Average Cost Of A Belgian Malinois In Canada?
The Belgian Malinois isn't a cheap dog to begin with.
As you can see, there aren't many breeders in Ontario who could have a Belgian Malinois puppy for you. They're very hard to breed and raise – that is, if you want to do it the right way.
I won't mention how many poor-conditioned kennels and bad breeders I've encountered during this research. Simply, too many of them!
Only a handful of people really know how to breed Malis in Ontario. That's why it's only reasonable for these dogs to have a higher price than most other dog breeds.
On average, Malis will be listed anywhere from $2,000 to $3,500. However, Malis from good working-dog lines will cost a lot more than this. Just think of their exceptional quality and you'll realize why.
A lot goes into raising a Malinois from finding good bloodlines, to training, and enrolling them into dog competitions. Next time you see a Belgian Malinois listed for more than $4,000, don't be surprised. Just say it's completely okay.
I mean, you wouldn't have a dog breed like this one if you couldn't afford it, right?
What Is The Difference Between A Belgian Malinois And A German Shepherd?
If you have any doubt about whether a Belgian Malinois and a German Shepherd is the same, now you won't have any.
Those of you who aren't familiar with dog breeds might think that the Belgian Malinois is a thin German Shepherds. Well, that's half-true. Belgian Malinois are the thinner of the two breeds, but they're not the same. These two dog breeds are cousins – not siblings.
There are numerous differences between these two dogs – both visible, and those you can't see at a first glance. For starters, yes, they have a similar body frame, but Malis are much thinner and have a cat-like posture. They're more agile and flexible than GSDs.
What you can't see is temperament. Malis are somewhat more energetic. They seem to always be moving around. GSDs are calm dogs. This is what makes them suitable for families with kids. They have the patience and intelligence to know how to behave around children. And, no – GSDs are not aggressive.
On the other hand, Malis are better as working dogs in services like police or military. They're not good house pets. Malinois are healthier than the two dog breeds, and they seem to better adapt to working conditions.
We can go on and on about their differences, but the bottom line is: Belgian Malinois and GSDs are not the same.
Why Is A Belgian Malinois The Right Dog For Me?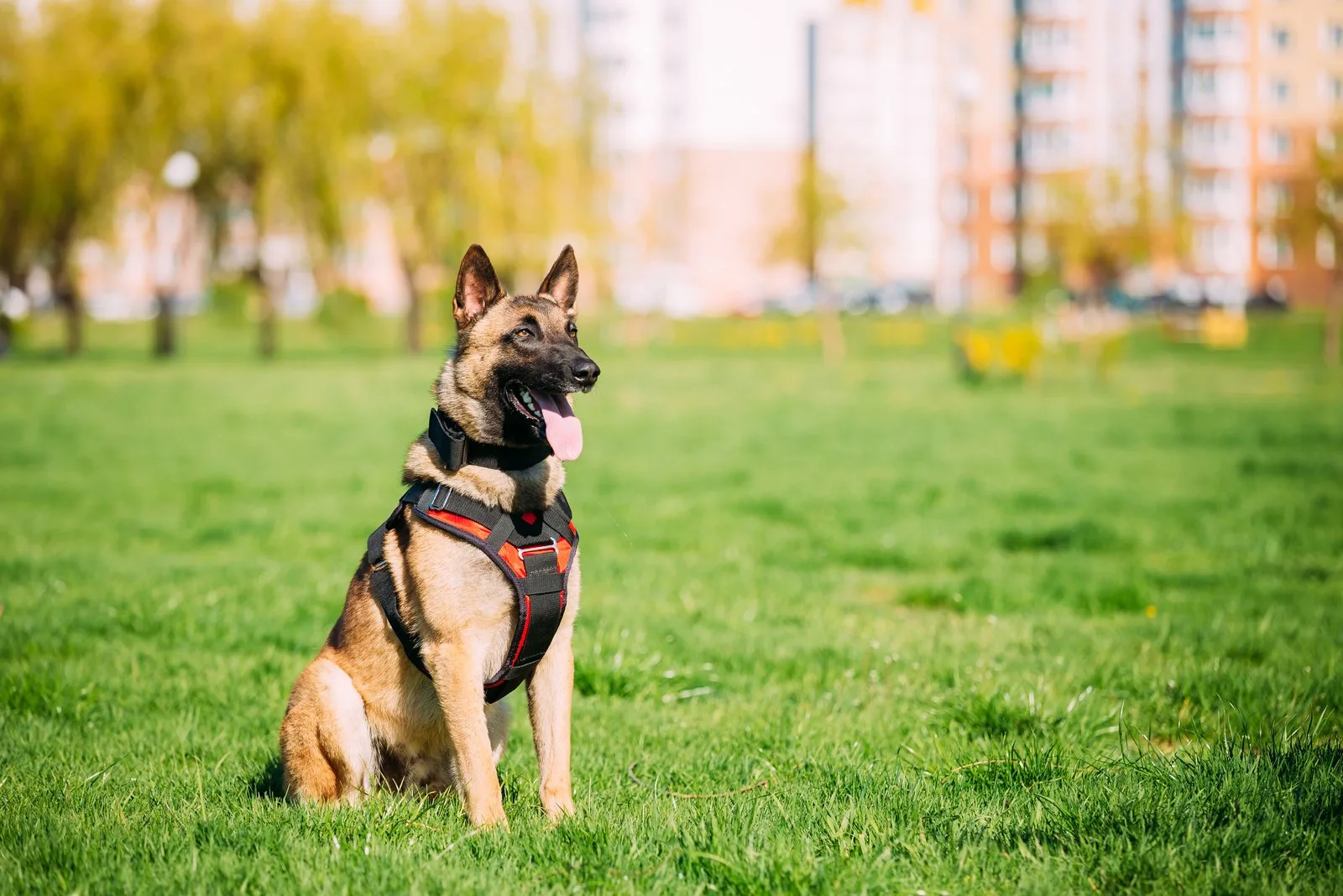 A Belgian Malinois is a hardworking dog breed with a great work ethic.
As I mentioned several times throughout this article, Malis aren't meant to be just family pets. They need to have a purpose. If you can't give them a task that will make them feel useful, then don't get a Malinois.
I recommend these dogs to people who really want to compete and show their dogs. There are numerous dog competitions in rings where pups can show their expertise.
Not only do they have excellent working abilities, but Malinois are also popular dogs for service forces because they're genuinely healthy and have no behavioral issues.
I do have to point out that even though they behave professionally and somewhat distant, Malinois can get along with kids. If you're into dog competitions and you have kids, maybe teaching them everything you know about show rings isn't a bad idea.
Your kid could continue the legacy and train Malis one day, too.
Seriously, Malis are not that hard to train, but they do need full commitment.
I urge you to reconsider your decision if you only need a pet or someone that will keep your house safe. Dogs aren't meant to be used as alarms or night guards. They're sensitive beings. Just ask any Malinois owner.
With proper socialization, attention, love, and care, Belgian Malinois won't become aggressive. They will become sensitive and very shy. It's like their feelings get hurt. And, that's something nobody wants.
Conclusion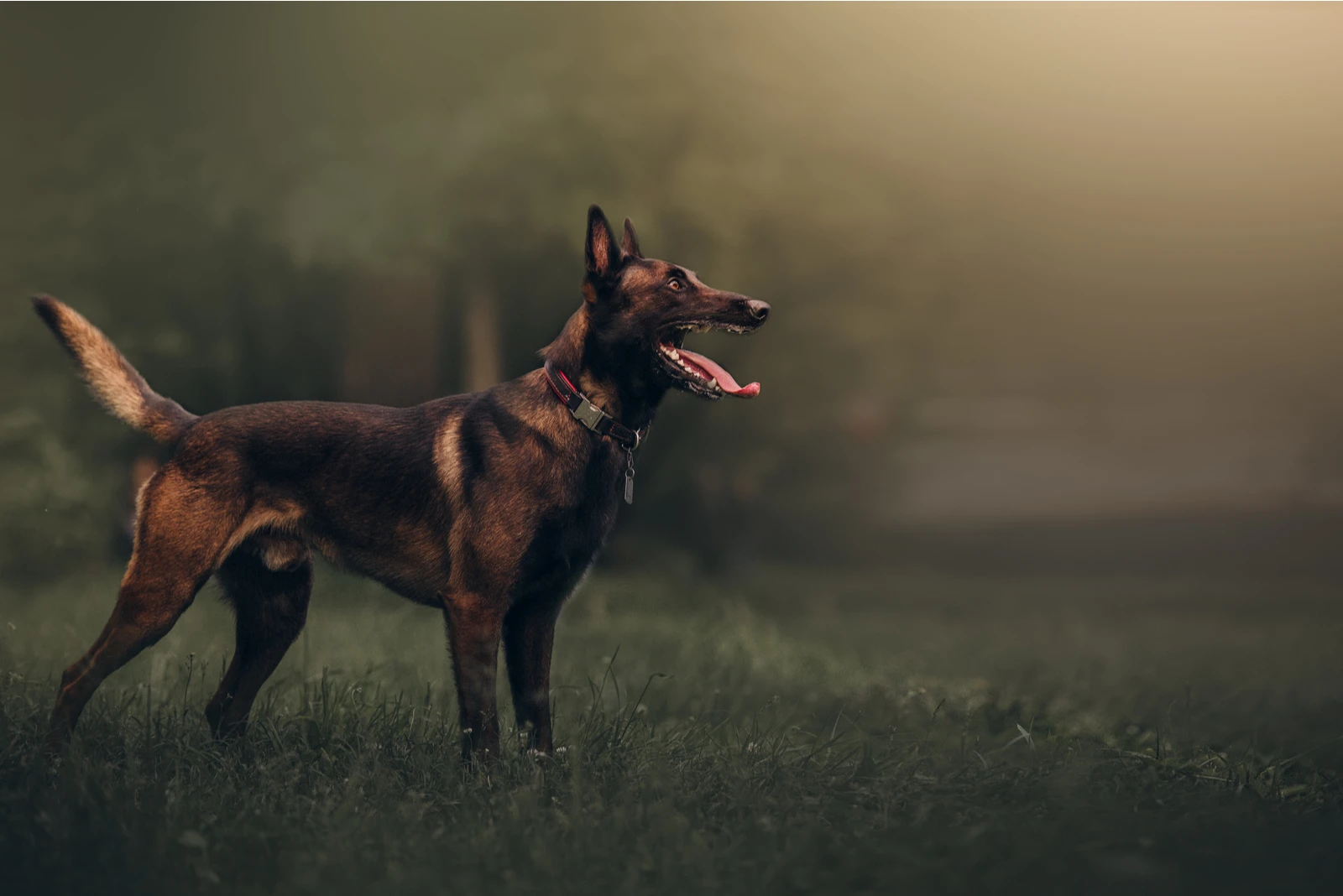 The Belgian Malinois breeders in Ontario that you met today are trustworthy people with great breeding programs. What's even better is that they're exceptional dog trainers, too! If you're in demand for a high-quality Malinois puppy, then you should pay these guys a visit.
I admire their breeding programs because they've been around for many years, and they haven't steered away from their main focus: to breed hardworking Malinois pups that will prove themselves capable of performing any task you give them!
Besides breeding and raising puppies, these listed breeders also focus on dog training and obedience lessons. You won't make a mistake with these pups for sure, especially since they come pre-trained and socialized.
All you've gotta do is improve their abilities!
Read Next:
8 Trustworthy Vizsla Breeders In Ontario (2022)
Top 5 English Springer Spaniel Breeders In Ontario In 2022