Both the Anatolian Shepherd and the Labrador Retriever are fantastic dog breeds in their own right who not only have many redeeming qualities, but are extremely lovable to boot, but what about the Anatolian Shepherd Lab mix?
Well, the Anatolian Shepherd Lab mix dog ends up taking on the traits of both of his parents, be they good or bad, and the most ideal one adopts the loving nature of the world's most popular dog and one of the world's best and oldest livestock guardians.
With it you'll get a dog who's eager to please his new family members in any way that he can while also being able to provide a watchful eye on them and protect them from any strangers or other people who may seek to wish them harm.
However, dealing with crossbreeds implies a number of different challenges too. You may not always get the specific traits that you want as the genes may pull heavily to one side or the other.
In this case, it's not that big of a deal, unless it goes heavily in favor of the Anatolian Shepherd's temperament which can be difficult to manage for novice dog owners which is why this particular mixed breed isn't recommended for them.
Though, to truly delve into what traits the Anatolian Shepherd Lab mix inherits, we have to delve into his parent breeds first before getting into his own.
So, read on to find out more about the history of this mixed breed's parents so you can discover if this is the right breed option for you, as well as find out answers to some of the more frequently asked questions for the breed in question.
The Anatolian Shepherd Lab Mix: What Is It?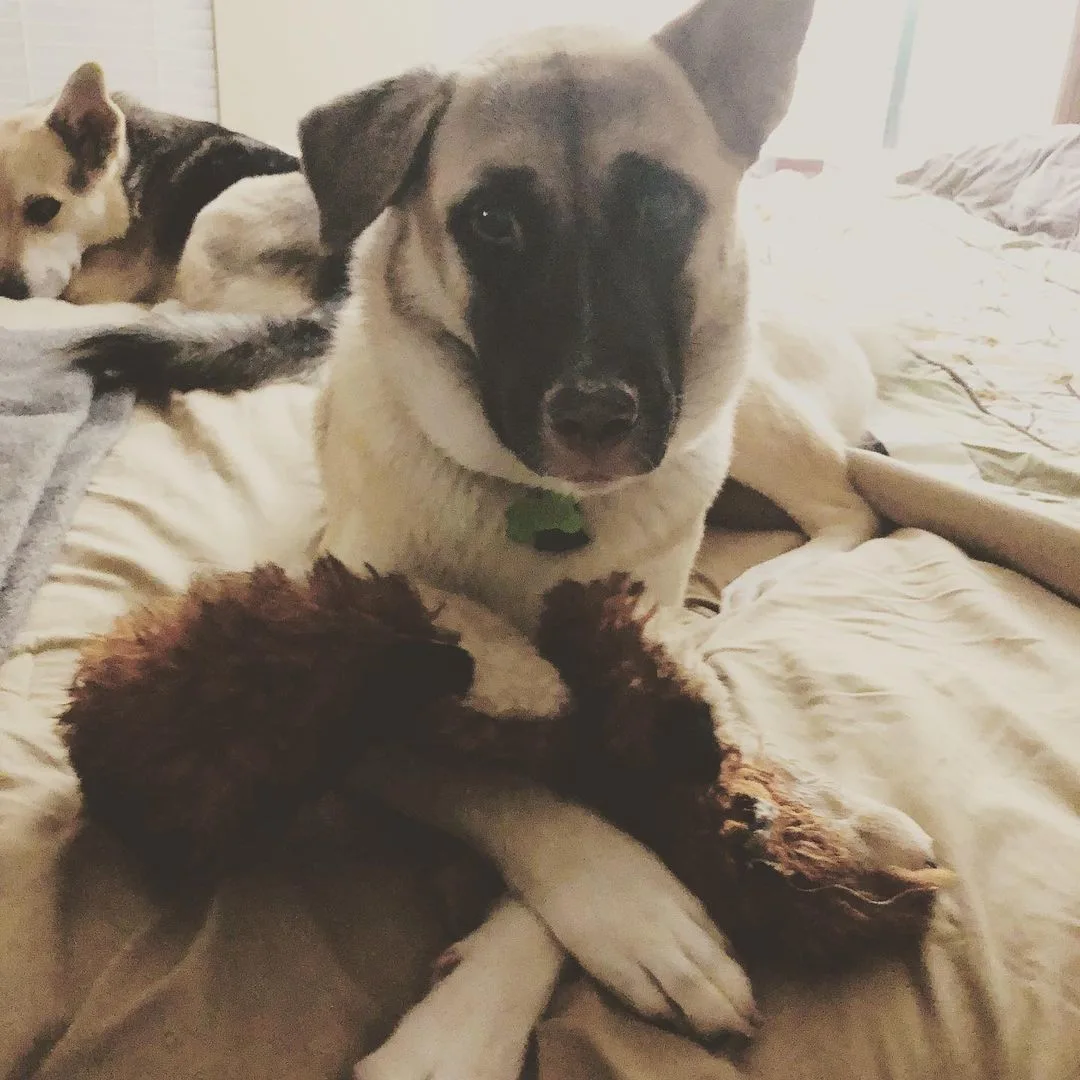 Simply put, the crossbreed in question is a mix of two large dog breeds that complement one another in a variety of ways.
It was made with the desire to create a dog who shares the general amiability of the Labrador Retriever so he can be a good family pet and the representative of man's best friend.
It was also chosen for the strong, protective nature of the Anatolian Shepherd to make for a great guard dog.
The result was the Anatolian Shepherd Lab mix, a big dog with a big heart full of love for his newfound family, one who's just as eager to cuddle up with them as he is to jump in to protect them from any possible dangers.
They often share striking similarities to the Anatolian Shepherd in terms of coat color, but take on the head and coat length of the Labrador Retriever.
We'll get to the rest in a bit, but first we need to get a brief understanding into the two parent breeds.
The Parent Breeds
The Anatolian Shepherd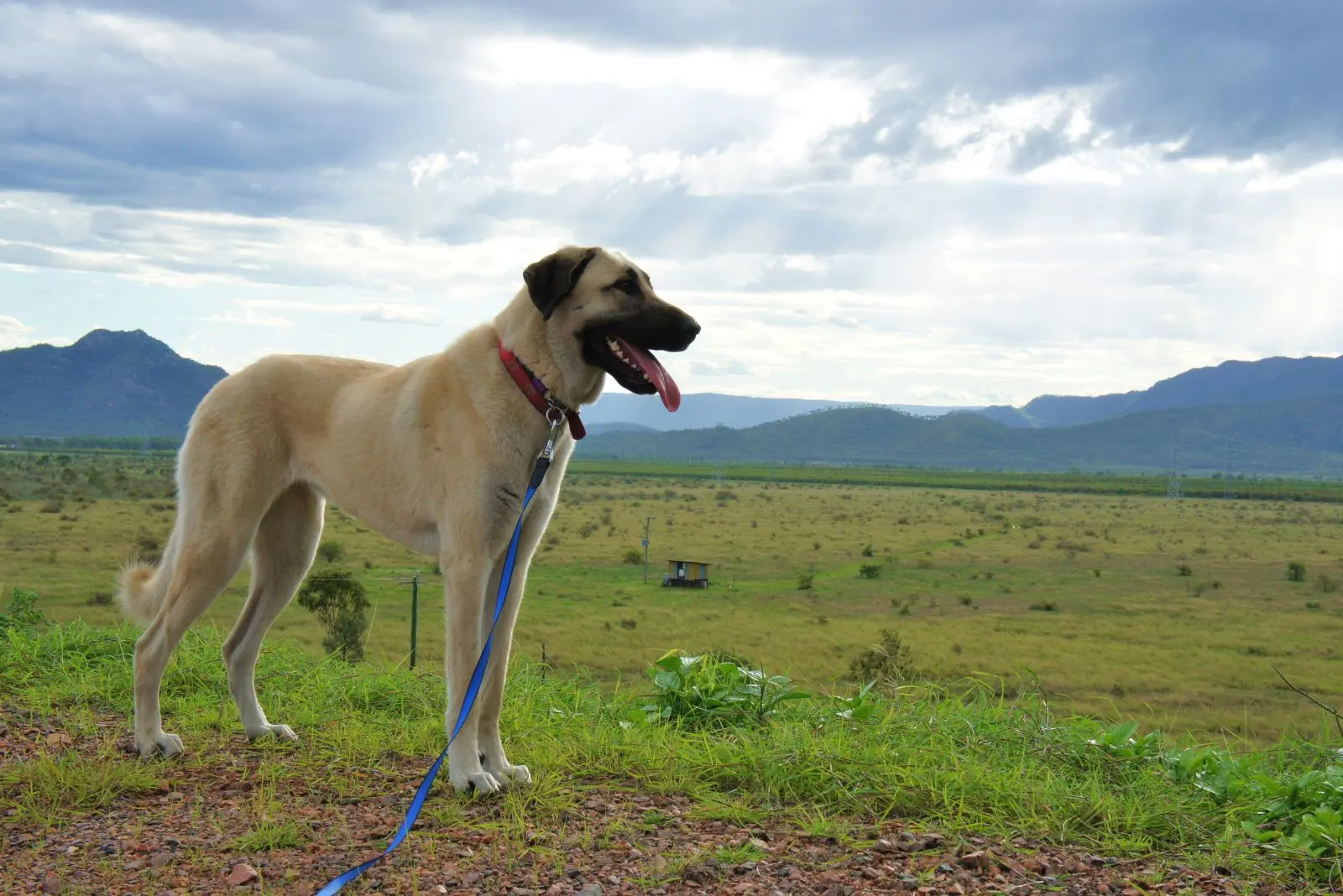 Breed History
The Anatolian Shepherd comes from the Anatolian region in Turkey in the Kangal district and is one of their oldest shepherd dogs, as well as one of the oldest dog breeds in existence.
They're believed to have descended from the Coban Kopegi, their earlier iteration.
Their fur is made to stand out amongst the herds of cows and flocks of sheep they were normally set to protect, and, paired with their darker maws and impressively muscular physique, they radiated this imposing aura that would ward off would-be predators.
This Turkish sheepdog was so effective at intimidation that various African tribes and countries would seek them to serve as livestock guardians in their regions as well, some allegedly even fending off the likes of lions and cheetahs.
As for the breed's introduction to the US for the first time, that occurred somewhere around the early to mid 20th century by a US Navy Lieutenant named Robert Ballard.
He'd return back home from being stationed in Turkey with two particular members of the breed he took a liking to, and around the year 1970, the first Anatolian Shepherd puppies would be born on American soil and it all spread from there.
Their popularity would gradually grow as many others sought to get one after witnessing its impressive physical qualities first hand, be it from Ballard himself or by importing their own specimens from Turkey to start their own breeding program or to have as a pet.
However, there were slight differences that arose given the many varied types of shepherd dogs in Turkey who all have distinct similarities to one another and very minor differences, most of them relating to size and fur length, the Kangal and the Akbash.
The former is somewhat smaller than the latter, while the Anatolian Shepherd is in the middle of the pack, containing the best of both worlds while still being considered a purebred dog.
This would then give rise to various disputes over who has the true pure dog breed as that influences the pricing of dogs greatly.
They'd continue all the way up until somewhere around the year 1996 when the modern Anatolian Shepherd became recognized by the AKC (American Kennel Club).
Size
The Anatolian Shepherd is considered a large breed of dog with his height reaching around 26 to 32 inches for males, and 24 to 30 inches for female representatives, give or take a few inches.
As far as weight is concerned, the males are much bulkier than the females as they weigh around 110 to 150 pounds on average while the latter go from 80 to 120 pounds, and the difference shows.
Temperament
Despite their imposing nature, Anatolian Shepherd dogs are gentle giants, incredibly patient with their new family and will stay loyal to them as long as they're treated well.
They're dogs of great intellect, a trait many shepherd dogs share given their field of work not always having the owner around to give them orders.
This level of intelligence and their own instincts is what makes them great guard dogs in the first place.
This does also mean that they don't take kindly to strangers and are always wary of anyone new approaching his loved ones.
Given the dog's upbringing as a shepherd, they'll have a dominant herding instinct which may pose a problem if you have kids as he'll constantly try to nip at them to get them to fall in line with you.
That behavior and the one prior can be a bit of a problem around new people which is why socialization in puppyhood is a must to correct said behavior while he's still a pup and dog training sticks better to his mind.
Coat Colors
Despite the very signature look of the Anatolian Shepherd and their thick and comfy double coats, they do have a wide variety of AKC accepted coat colors tied to them too, and here's a list of all of them:
Blue Fawn
Brindle
Fawn
Liver
Red Fawn
White
Biscuit & White
Gray Fawn
Lifespan
Their lifespan is relatively average for most large dog breeds, coming in at around 10-13 years, depending on his genetics, amount of exercise and diet, with the average being somewhere around 11 to 12.
The Labrador Retriever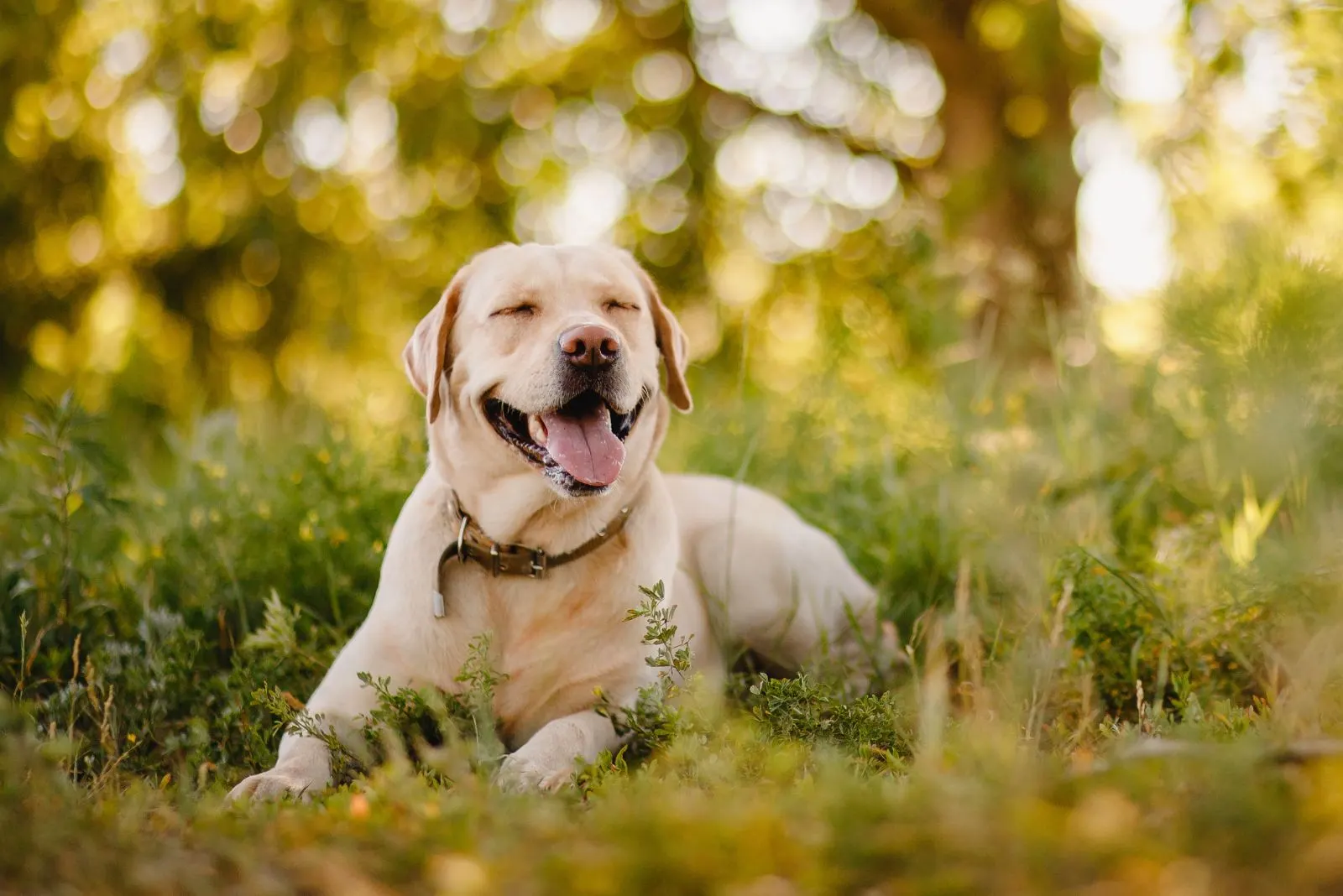 Breed History
The Labrador Retriever is America's most popular dog breed for over 31 years in a row as of writing this article, so it's no surprise that people would like to try improving upon the formula.
Though, the dog didn't just arrive in the States thirty years ago, but well over a hundred.
The breed's roots stem from somewhere around the year 1830 from their descendants, the St. John's water dog and various species of British hunting dog.
They were notable for being taken in by various British nobles, though their similarities to the Newfoundland at the time often confused the two in historic records which makes tracking the proper origins and owners of the dog breed a bit harder.
They've changed a lot of hands since then and have been imported to a great number of countries.
Somewhere around the turn of the 19th century, when the first modern Labrador with a yellow coat was born, was the time when the breed was introduced to our shores.
Around the year 1917, the breed was officially recognized by the AKC, allowing it entry into its various conformation shows.
Other colors remained a mainstay too, one of the more popular ones being chocolate and black, also originated at the same time as the yellow variant, give or take a few years.
Size
The Labrador Retriever is smaller than the other parent breed, but not by a whole lot, reaching around 22 to 25 inches of height on average for male labs and 21 to 24 inches for females.
Weight wise, males weigh a bit more, going anywhere between 65 to 80 pounds while the females have a healthy range of 55 to 70 pounds for an average member of their breed.
There isn't a lot of difference here, but what is noticeable is how the females appear slightly leaner than the males.
Temperament
The lab isn't popular because he's chosen to guard homes, though they can do that decently well.
No, they're chosen for their extraordinary level of empathy toward humans and other dogs.
Their innate level of both mental and emotional intelligence allows them to know what to do at almost any given situation if trained properly.
They love to spend time around others as they're inherently social animals, whether it's through play, walkies or just lounging around the house.
They're relatively easy to train and don't need to get much early socialization if any with kids and other dogs, but getting some is still preferable.
They have extremely high energy levels, ones that will need to be expended at the very least through said activities, but other than that, they're not really all that needy of a breed.
They're so well adjusted that they're also the most popular choice for guide and service dogs for the blind or people with similar disabilities who need the assistance.
They also make for great emotional support animals for the great emotional intelligence mentioned prior.
Coat Colors
There aren't that many labrador retriever colors, in fact, only 3 of them are even recognized by the American Kennel Club as belonging to a pure breed, though their colors make them feel like they're their own breed, the Golden Retriever being the best example.
The three colors are as follows:
Yellow (Gold)
Chocolate (Liver)
Black
For those of you who aren't looking to parade your furry best friend around dog shows, there are a few other options to choose from:
Lifespan
The average life expectancy of a Labrador Retriever is similar to that of an Anatolian Shepherd, coming in at around 11 to 13 years, varying based on diet, exercise levels and genetics most of all.
The Anatolian Shepherd Lab Mix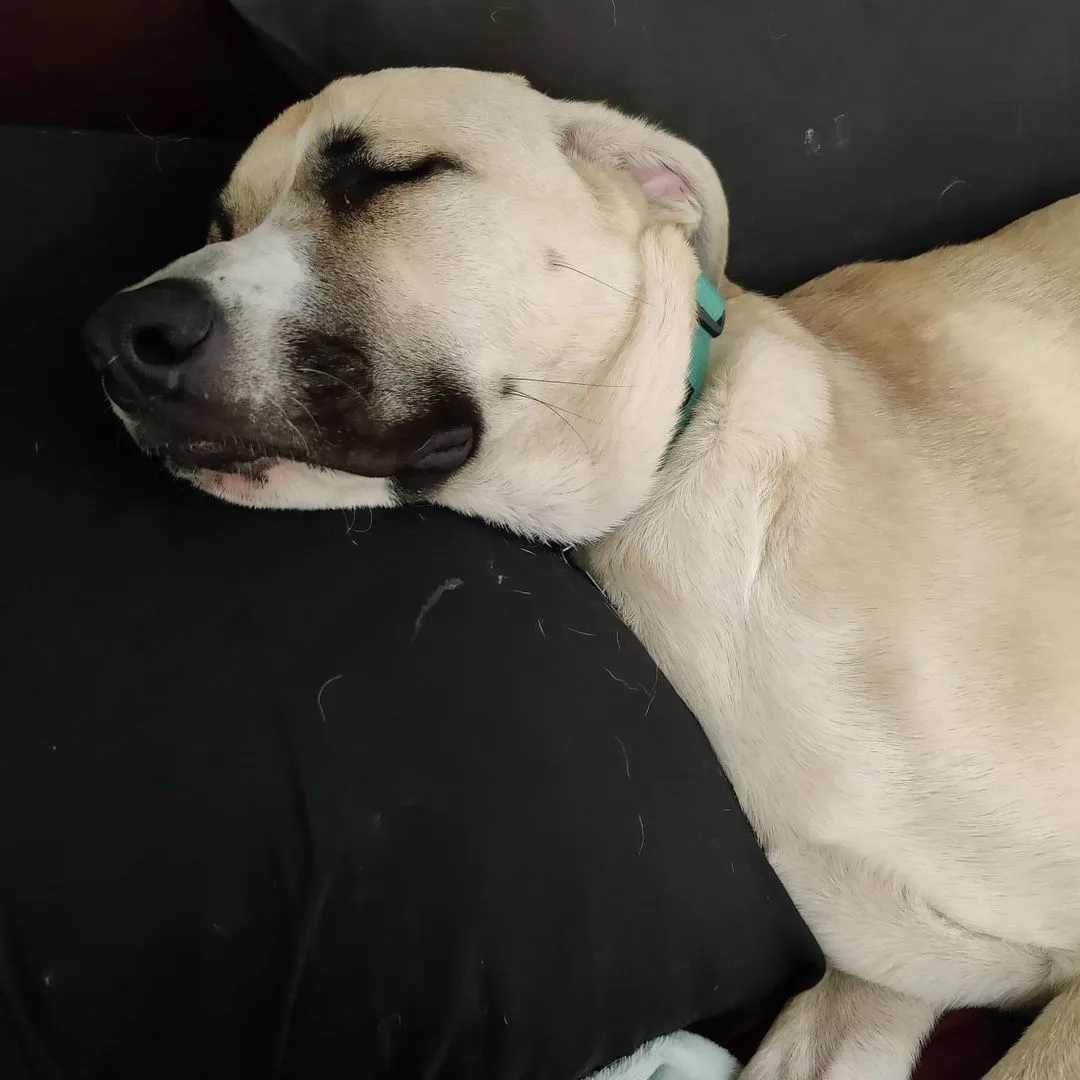 Breed History
The mixed breed doesn't really have much in terms of history as it's a relatively new crossbreed.
Some believe that they emerged in the late 90s alongside many other mixes as that was the usual boom of the trend where every breeder was trying to invent the next big thing in the dog world.
Given how they're a mixed breed, they aren't recognized by the AKC either, so nobody really bothered to gather any particular info about the breed, which makes information scarce and is evident of the mixes' popularity.
Appearance
As mentioned prior, the look of a mixed breed can often vary, though for this mix in particular, it always ends up going toward the look of an Anatolian Shepherd with its sandy tones and darker snout.
However, a good portion of them do end up inheriting the silky coat texture of the Labrador Retriever and his head shape, making him appear a little less imposing than he normally would.
Coat Color
Given how little information there is regarding this particular mix, it's hard to find evidence of many other colors than the one described earlier, but a few similar ones do spring up, and they are as follows:
Grooming Needs
Given how they end up inheriting a coat similar to that of the Labrador Retriever, they often have similar grooming needs to them as they too end up being big shedders.
This means that you should give him a brushing once or twice a week, rising to almost daily once the shedding season hits hard.
His nails should be kept trimmed as well as they're usually one of the more common entryways for various bacterial and fungal infections, so proper hygiene will keep him healthy.
Temperament
The general behavior of an average Anatolian Shepherd Lab Mix can be a toss-up, but, on average, the ones sold retain the Lab's innate empathy, playfulness and high energy levels as well as the Anatol's protective nature, intelligence, and herding behavior.
The latter can make them somewhat difficult to train at the start as they'll often seek to be the dominant one and first time dog owners usually won't know how to handle that properly.
This is why the breed is only recommended for someone who has dealt with a more stubborn dog breed prior since first timers are often too soft on the dog and the training doesn't end up setting in all that well.
Though the loyalty and love of the dog from the Lab's side of things can also be detrimental as that usually means the dog is going to have an awful amount of separation anxiety given how much they love to be around others.
If left alone for too long, he may end up developing brief depressive episodes and even tearing into your shoes and furniture if things go too out of hand.
They'll also need to expend a lot of that energy so about 60 to 90 minutes of moderate exertion is needed daily in the form of either long walks or play, and some room for a little bit of mental stimulation which can easily be done via play.
Though, despite all of this, they still make for both great working dogs and fantastic family dogs.
Food & Nutrition
The diet of an Anatolian Shepherd Lab mix puppy is nothing too particular.
You'll still want to ensure that their daily nutritional needs are met that fit almost every dog.
This usually includes things like DHA and EPA for proper cognitive development of puppies who are only a few months old.
Having a high protein count is important too to keep his lean muscle mass up with the top choices usually being chicken and beef.
Omega 3 and 6 fatty acids are useful in general for maintaining good health of both the fur and the skin.
Calcium and phosphorus are of great importance in proper joint and bone development in growing pups, as are glucosamine and chondroitin for any large dog breed to maintain good joint and bone health once they've developed.
And finally, avoiding anything artificial is key or any common allergens if your dog has any particular allergies, but that goes without saying.
Health Issues
The Anatolian Shepherd Lab mix tends to suffer from similar health problems as his parent breeds do. Here are some of the more common afflictions:
Hip And Elbow Dysplasia
A classic among large dog breeds, elbow and hip dysplasia are conditions where the corresponding joints pop out and end up causing your dog immense pain.
While they can happen at an early age, they're more common occurrences the older the dog gets, especially in larger dogs who put more strain on said joints.
While there's no direct cure, the chance of the issue occurring can be minimized through including chondroitin and glucosamine rich food options in your dog's diet to strengthen said joints.
Bloat
Another condition that plagues dog breeds large and small alike is bloat.
It's a condition where the stomach ends up twisting around itself due to various reasons, usually related to overeating, in which the stomach ends up trapping gasses, liquid or food inside leading to a blockage.
The more dangerous part of it, however, is the fact that it also cuts off blood flow to vital organs.
It can get real bad, real fast so a quick response is necessary to help resolve the issue before any permanent damage or a potentially fatal incident occurs.
Entropion
A condition where one or both of the eyelids on a dog's eye roll inward and irritate the surface of the eyeball.
Aside from irritation, it can end up causing corneal ulcers which aren't just unpleasant but can hinder your dog's vision.
If left untreated for too long, entropion can cause some permanent damage to your dog's eye so it's important to get it treated as soon as you notice it.
Surgery is the only solution, but the procedure is routine and has an extremely high success rate.
Lifespan
The mixed breed's lifespan is similar to that of its parent breeds, coming in at around 11 to 13 years, with the main influences coming from the usual culprits: the quality of his diet, the amount of exercise he gets and his genetics.
FAQs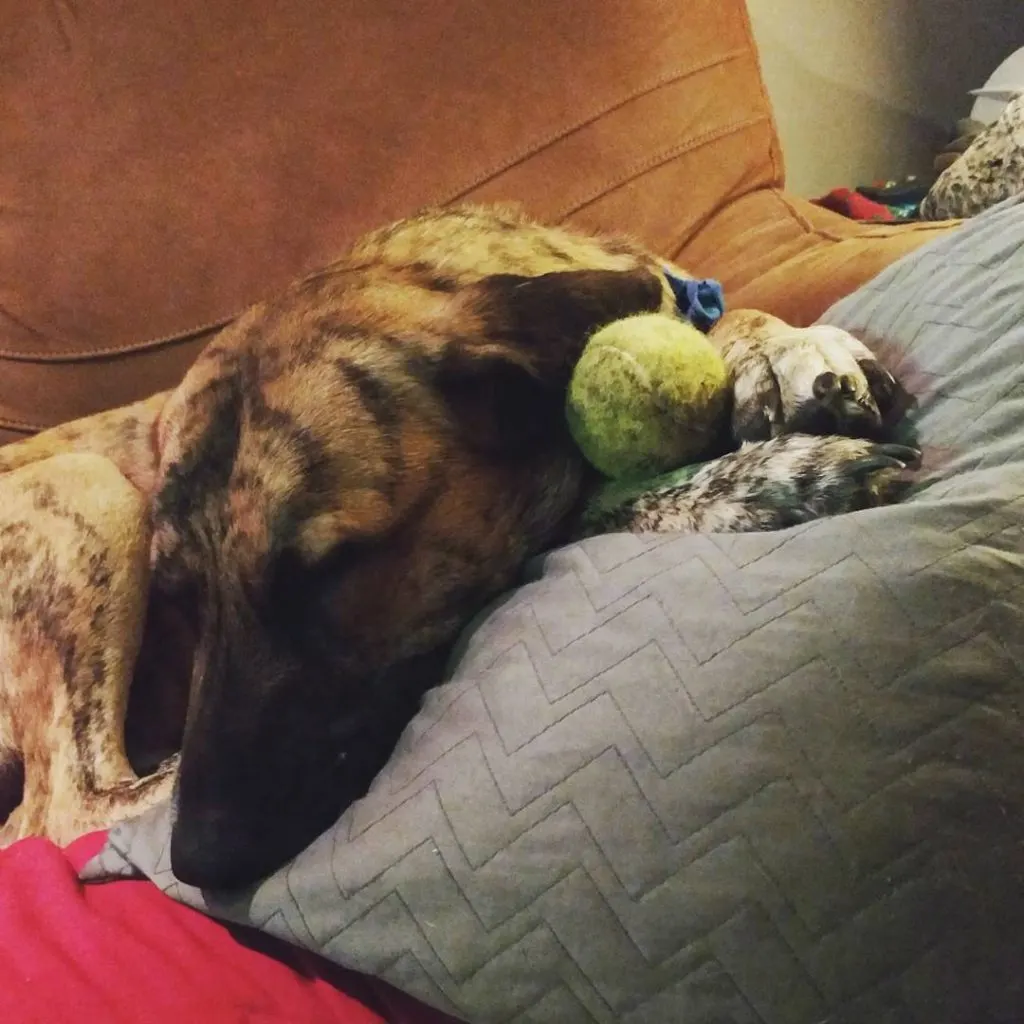 What Other Anatolian Shepherd Mixes Are There?

There are plenty, some more popular like the ones paired with the German Shepherd, the Aussie or the Great Pyrenees, some less so. Here are some of the more common ones aside from the lab one:

Anatolian Shepherd Great Dane Mix

Anatolian Shepherd Bernese Mountain Dog Mix

The Anatolian Pyrenees Shepherd Mix

English Mastiff Anatolian Shepherd Mix

Anatolian Shepherd Siberian Husky Mix

The German Anatolian Shepherd Mix

Anatolian Shepherd Australian Shepherd Mix

Anatolian Shepherd Poodle Mix
Is The Anatolian Retriever The Right Breed For You?

As I've mentioned before, the breed may not be the best option for a first time dog owner.

If you're someone more experienced, then I do wholeheartedly recommend it as it does provide the best of both worlds while looking absolutely stunning.

If you're someone who likes having a show dog, you may want to avoid it and other mixed breeds as they're not recognized by the AKC.

If you're adamant about owning one, know that you'll need to take good care of him by making sure he's vaccinated, goes for routine checkups, that both his undercoat and topcoat are groomed properly and that you know how to properly train him.

If that seems like too much, then I suggest just going for the Lab as there's little difference, but you'll have an easier time learning how to properly raise a dog as the requirements aren't as steep.
In Conclusion
The Anatolian Shepherd Lab mix is a relatively uncommon breed to come across, but one that has a lot of positive traits if you can wrestle through its maintenance requirements.
They're more akin to the Chihuahua in terms of said requirements than they are to one of their more lax parents, the Labrador Retriever.
They'll require long walks and lots of play time as well as mental stimulation to keep themselves satisfied, but a lot of it can be performed through a little bit of dedication.
The only really hard part is the training which is crucial for the rest of his overall behavioral growth and many pet parents end up being a little too soft on them when they make a mistake so the training doesn't end up sticking and causes issues down the line.
That said, if you're someone who's had experience dealing with stubborn dogs, then I'd say that the Anatolian Retriever may be right up your alley.
Whatever you end up deciding on, I'm sure it'll be the best decision for you, and your potential furry best friend to be. Until next time, pet parents.
RELATED LINKS: