If you're considering adding a Yorkie to your home, you probably have questions about how to distinguish honest breeders from dishonest ones or even con artists who market pups that don't really exist.
Perhaps you're still weighing your options between adopting an older Yorkie or purchasing a new puppy. You may find rescue organizations and Yorkie breeders in Florida, along with information on how to choose trustworthy breeders.
Adopting a Yorkie is a nice concept; it is highly satisfying to provide a happy home to a dog that has had a difficult past and only needs somebody to genuinely want to look after him or her.
Nevertheless, take into account that the likelihood of finding a purebred pup of 2-3 months of age through a rescue organization is quite slim.
The majority of Yorkshire Terrier rescues already have a dearth of Yorkies, and of the adults they do still have, a few will be Yorkie hybrids. Additionally, a lengthy waiting list is frequently present.
Luckily, there are many Yorkie Breeders in Florida, so you can choose this small dog at a place where you have made sure that it is held by a reputable breeder.
Yorkie Puppies For Sale
A word of warning for hobby breeders or those who have unplanned litters: It is crucial that both the dam and the sire undergo pre-breeding health screenings, but this is frequently not the case with unplanned litters.
Avoid pet stores that sell puppies. Puppy sales through pet shops are not permitted by moral breeders. Puppy mills provide goods to pet retailers. Unfortunately, the puppies sold there are susceptible to a variety of health problems, and by purchasing a puppy from them, you will be encouraging and supporting puppy mills.
Having all of this important information in mind, I have prepared for you a list of the best Yorkie breeders in Florida:
1. Starlet Yorkies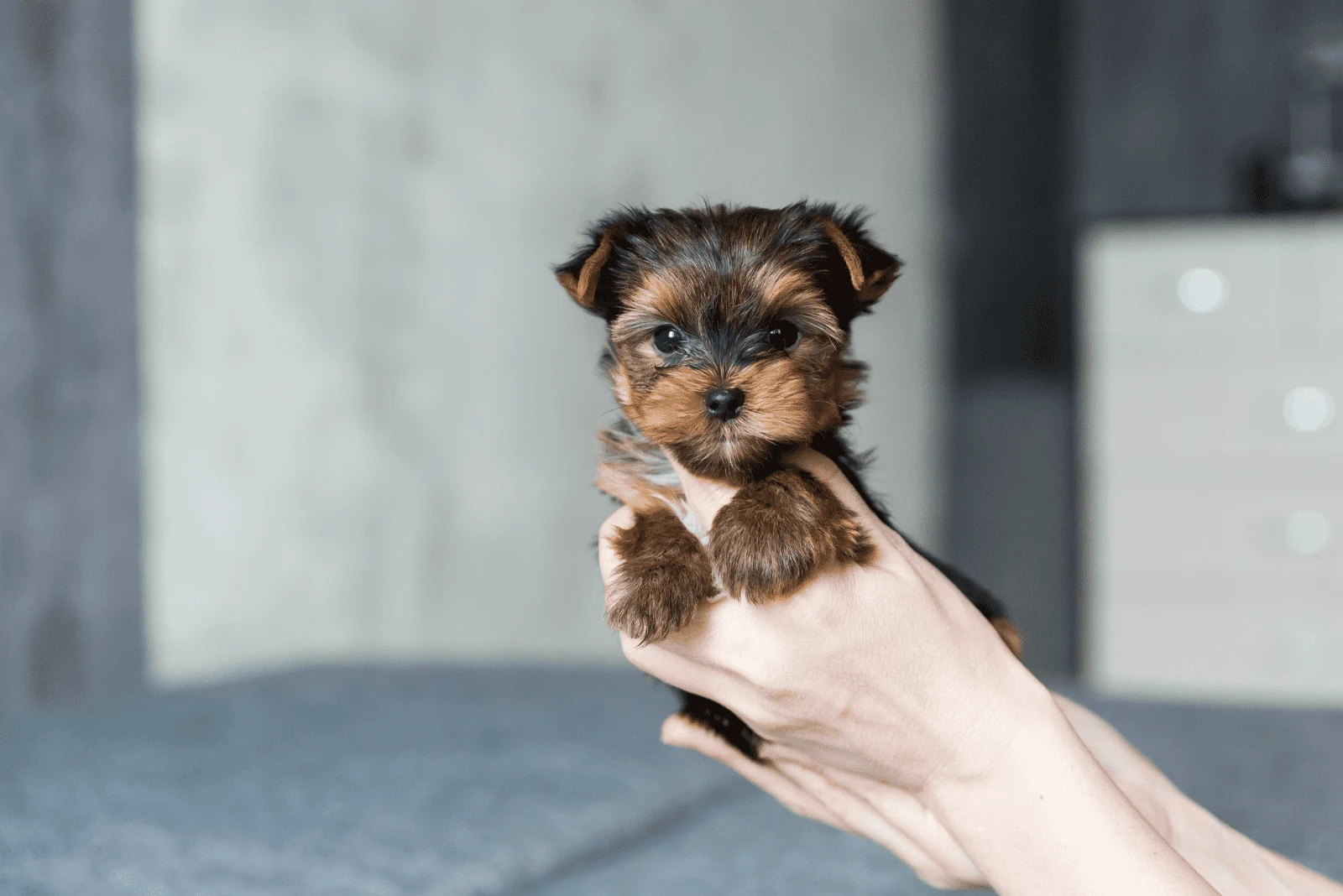 In 2002, this breeder established Starlet Yorkies after beginning as Teresa's Precious Yorkies.
She takes pleasure in being a committed, enthusiastic Yorkie owner who works hard to provide for her family. After becoming fascinated with the species, she was motivated to launch a breeding program with the objective of generating joyful, healthy pups.
Her Yorkies have champion genetics from Russia, Spain, and Venezuela. Every single one of her dogs resides inside her house and is essential to her breeding operation.
Most importantly, though, each pup forever contains a little bit of her heart. Her puppies are raised at her side, receive one-on-one attention from the moment they are born, and are socialized and used to noises, other dogs, and kids.
All of the puppies are strong and social. In addition, they have been taught using washable pee pads provided by an Amazon associate, making potty training simple.
They socialize and toilet train all of their Yorkies with other adult dogs. They were exposed to a variety of sounds, sights, and activity in the living room where the TV was placed. At three days old, the puppies are transported to the doctor to have their dew claws and tails clipped.
They also go for all of their examinations and vaccines to ensure they are healthy enough for their future forever home. Furthermore, a Florida health certificate is carried by Starlet Yorkies.
Her breeding program accords with the breed standards, is approved by the Good Dog Responsible Breeding program, and, of course, American Kennel Club AKC approved.
Most important info:
Location address: Ocala, Florida, United States
Phone number: 904-502-9891
Contact Email: [email protected]
Webpage: Starlet Yorkies
2. Sunshine State Yorkies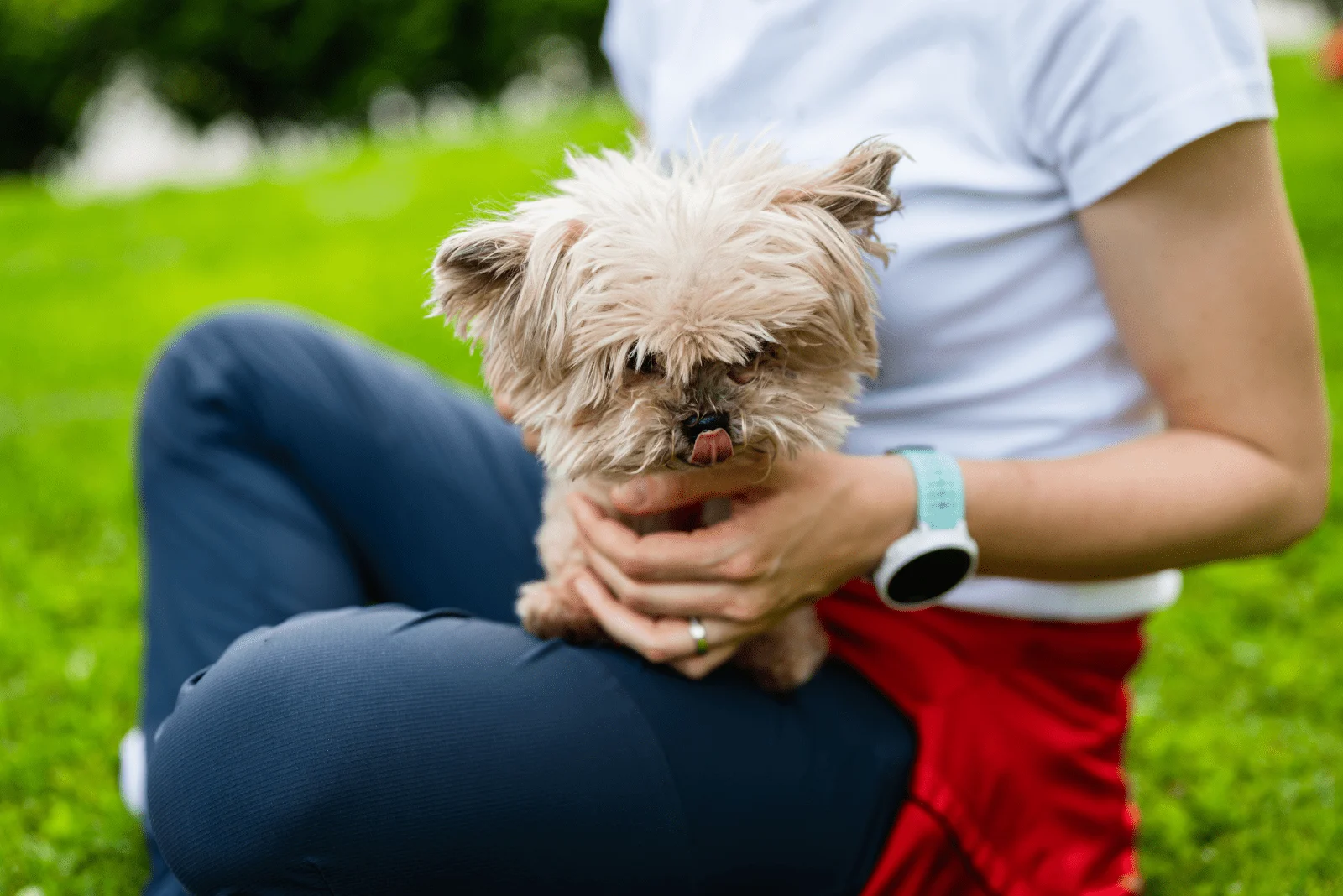 All of the Yorkie progenitors at Sunshine State Yorkies possess outstanding genetics and are recognized by the American Kennel Club (AKC). They fall between the 1.9 and 5.8 pound weight category. Health tests and DNA analyses have been performed on each parent Yorkshire Terrier.
In Florida, this breeder provides health certificates and veterinarian documents with their Yorkie puppies. They are fully registered with the AKC. For the whole 8 to 10 week period when the Yorkie puppies are being reared, the breeder shall provide you live footage twice per week.
You may also go see them in person to see their breeding facilities and be sure for yourself. Their Florida Yorkie puppy listings are priced from $2500 to $3500. To guarantee a pup, you must also pay a deposit of $200-$400, which is subtracted from the final cost.
They have one of the best breeder ratings in Florida, where 52 reviews have given her 4.9 out of 5 stars. Happy customers are definitely the best marketing that a breeder can have, because it simply speaks for itself.
Most important info:
Location address: Palatka, Florida, United States
Phone number: 386-937-5082
Contact Email: [email protected]
Webpage: Sunshine State Yorkies
Socials: Facebook
3. The Yorkie Shack LLC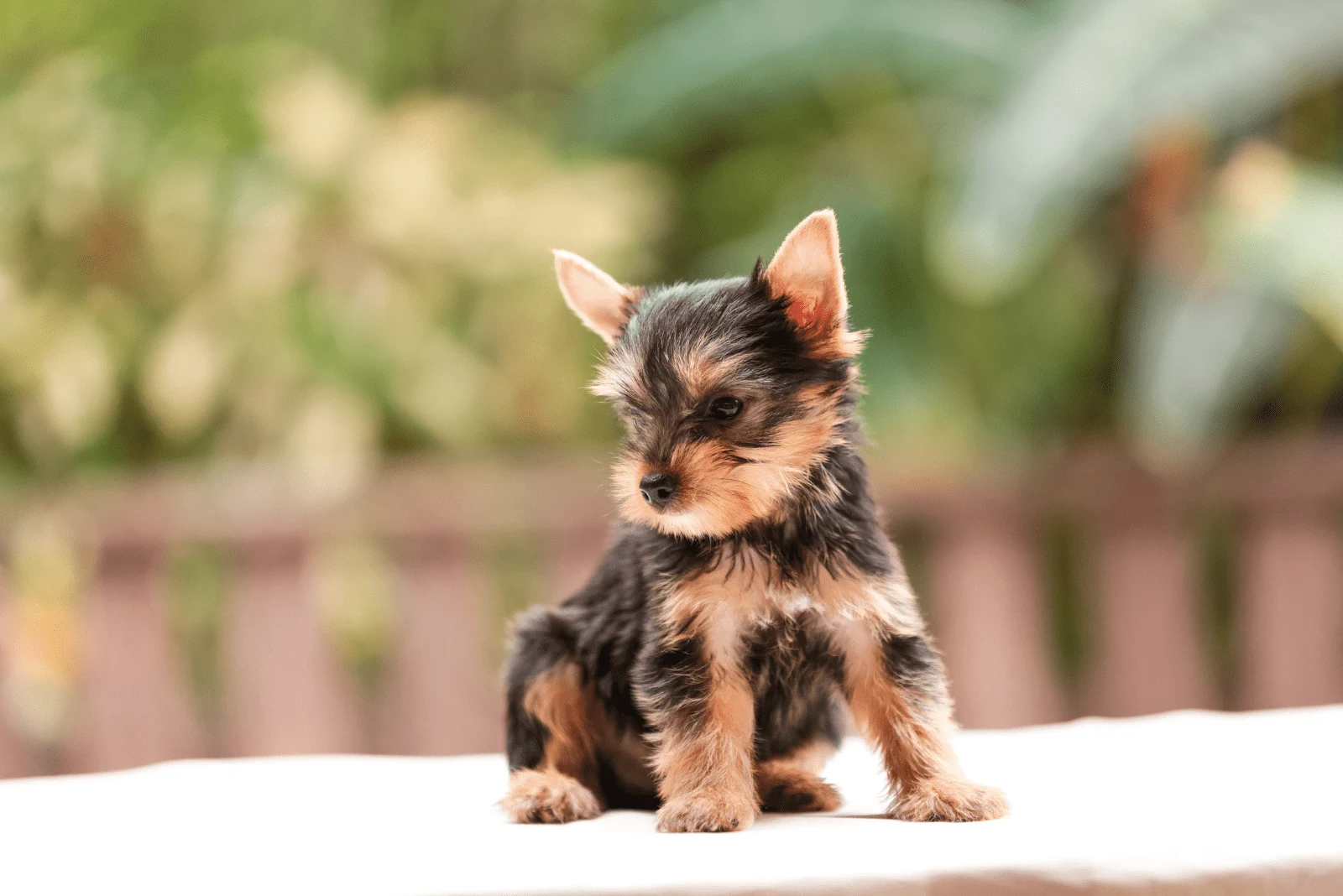 You must look at The Yorkie Shack breeders if you're near enough to Jacksonville, Florida. There is a collection of photos of several puppies for sale on this breeder's website.
Breeding and selling conventional, chocolate Yorkies, and sable Yorkies, The Yorkie Shack is indeed an established business. A broader variety of pups are available to families and individuals thanks to the participation of several top-notch breeders in this association.
The Yorkie Shack also sells miniature dog breed versions of Dachshunds, Maltese, Shih Tzus and Poodles in addition to Yorkies. Every puppy at this family-run business is looking for a permanent home.
They are not only Yorkshire Terrier breeders, but they also breed the above mentioned dog breeds. They actually are a few breeders, where each breeder specializes in breeding one dog breed, who have joined together in order to make a successful business.
Their Yorkshire Terrier puppies for sale come dewormed, microchipped, with finished vaccinations, a health guarantee and are AKC approved.
Occasionally, the breeder has a teacup Yorkie litter.
Most important info:
Location address: Jacksonville, Florida, United States
Phone number: 770-881-3999
Contact Email: [email protected]
Webpage: The Yorkie Shack
Socials: Facebook
4. Yorkie Babies Florida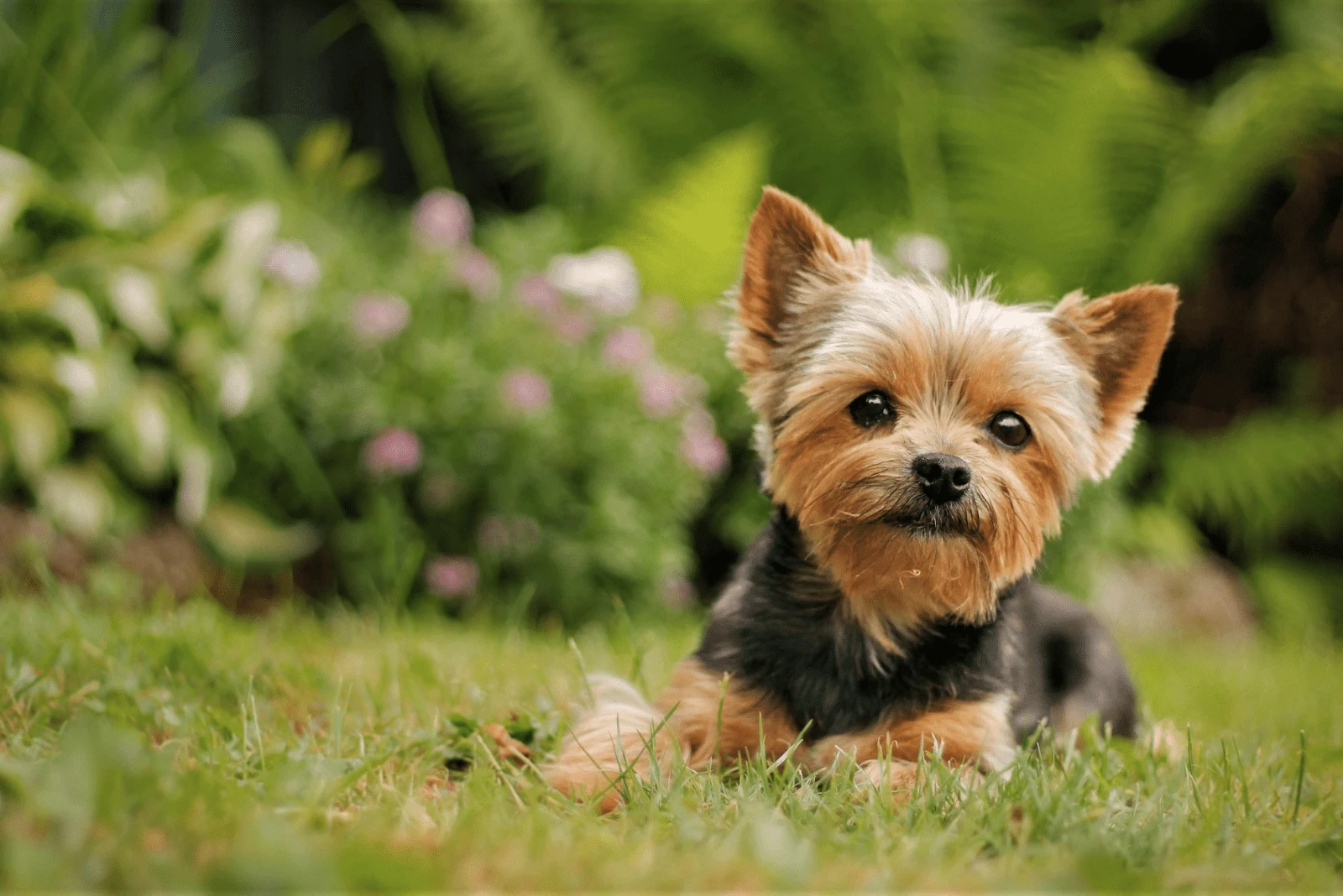 Yorkie Babies pups are sold in sunny South Florida and come with a veterinarian-certified medical certificate and a one-year health warranty for hereditary health issues.
Only when the pups are between 10 and 12 weeks old are they picked up or sent. Potty training is simple since they start paper training well before the pups get to their forever home. Deposits that are non-refundable secure the Yorkshire Terrier pup of your choosing.
They specialize in miniature Yorkshire Terriers and in teacup Yorkies. The toy dogs that they breed actually look like some cute children's toys!
The puppy's mature size cannot be guaranteed. They would like for you to come and see their breeding facilities in person. In case you live in Florida, they can deliver with a nanny service.
For hand-delivery to the nearest major airport, give them a call. You won't be allowed to breed their Yorkie puppies as they are spayed and neutered under Florida law.
Prices can change at any time without prior warning. Additionally, keep an eye out for a special promotion on pricing that sometimes happens. Depending on a Yorkie puppy's quality, the costs fluctuate.
Most important info:
Location address: 11316 Wiles Rd, Fort Lauderdale, FL 33076, United States
Phone number: 954-324-0149
Contact Email: [email protected]
Webpage: Yorkie Babies
5. Minimagic Yorkie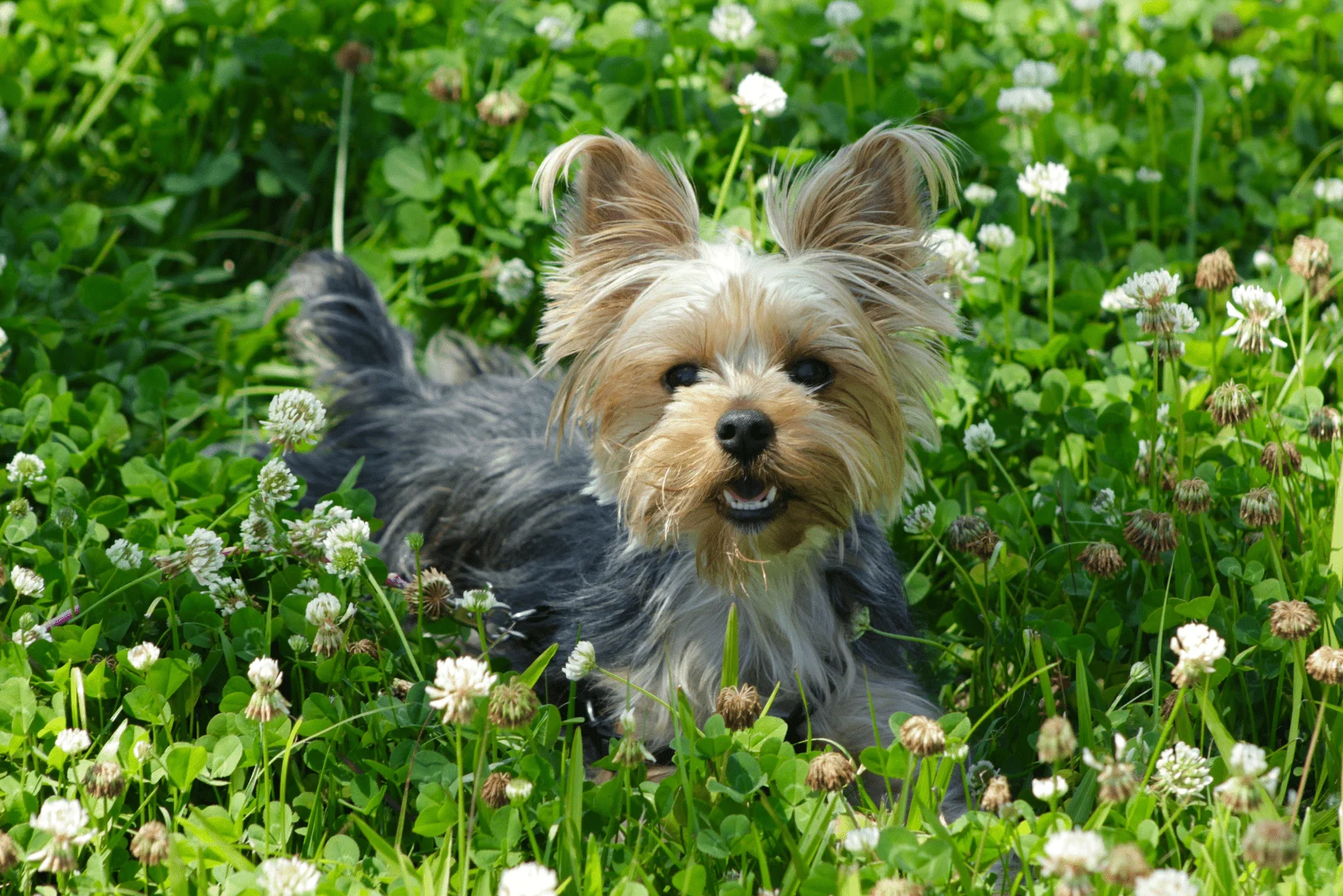 In Myakka City, Florida, there is a dog breeding facility called Minimagic Yorkie. The proprietor of this business, Christine Merkent, has long been captivated by Yorkshire Terriers. In actuality, Merkent has been raising Yorkies for almost 40 years.
The goal of this program for breeding dogs is to create puppies that are strong-willed and have the best health. Photos of these dogs in surroundings with room to run about outside can be found on the Minimagic Yorkie website. You can also view a collection of pictures of the puppies.
They are a family owned business, where a married couple together with the mother in-law and a work associate create the healthiest and happiest Yorkshire Terriers. Their focus is really on breeding healthy puppies around close family members.
Their goal is to give their Yorkie puppies new homes which will be at least as good as the living conditions which they had living with the breeder.
Most important info:
Location address: 14040 Mossy Oak Ln, Myakka City, FL 34251, United States
Phone number: 941-773-0723
Contact Email: [email protected]
Webpage: Minimagic Yorkie
Socials: Facebook
6. Roman Empire Yorkies FL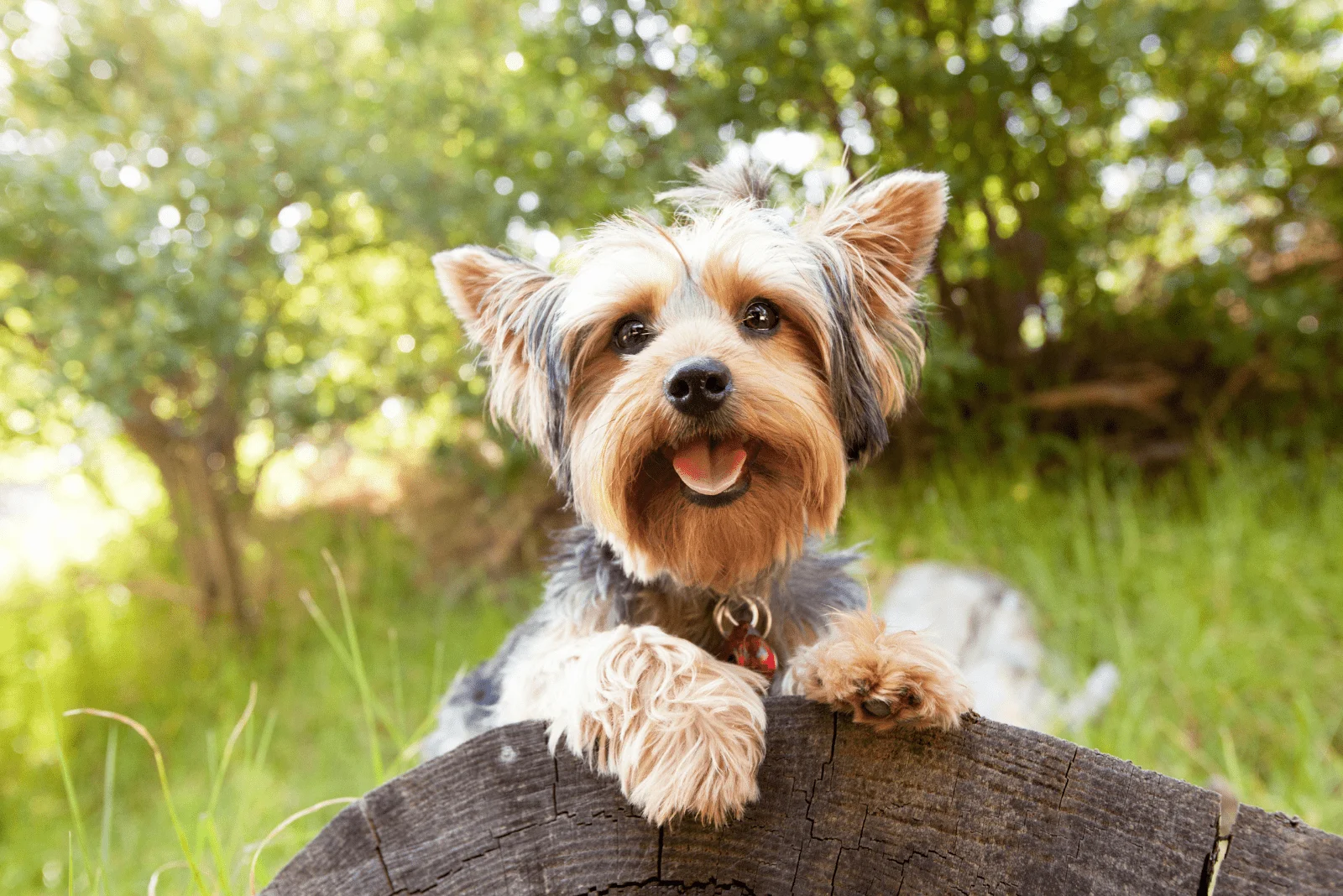 The Roman Empire Staff is passionate and committed to giving their Yorkies the best care possible every single day. On their website, you may find details on pups that are now available for purchase, but just as essential is the basic advice about how to take care of your Yorkie outside.
Their website stands out from others. They wish to aid Yorkie owners in expanding their understanding about these dogs so that they may better care for them and build greater bonds with them.
Roman Empire Yorkies seems to be the leading Yorkshire Terrier kennel in the world, gaining a reputation for producing high-quality puppies, teaching dog lovers of all sorts, and providing the best possible care for animals.
Their capacity to respond to every demand has been exceeded due to Roman Empire Yorkies' widespread acclaim! Therefore, they politely request that you write messages and have some patience while they answer your calls.
Please be patient as they try their best to connect with individuals who are serious about acquiring a Roman Empire Yorkie; the value of commitment is more essential than the amount of effort.
Most important info:
Location address: Panama City, Florida
Phone number: 850-527-7265
Contact Email: [email protected]
Webpage: Roman Empire Yorkies
Socials: Facebook
7. Cottage House Yorkies By Sandy Barrett
Are you a Florida resident that lives close to Ellenton? If you wish to add a Yorkie pup to your household, then get in touch with the dog breeding company Cottage House Yorkies From Sandy Barrett near Ellenton.
Check out the website for the dog breeding business's photo collection of offered puppies. A dog quote may be obtained directly from the website. To determine if this is the correct dog breeder for you, read the good reviews.
They don't really say much about themselves on their webpage, but they do post a lot of pictures of their Yorkshire terrier puppies, and reviews from their customers.
Most important info:
Location address: 37th Street East Ellenton, FL 34222, United States
Phone number: 563-920-7947
Contact Email: [email protected]
Webpage: Cottage House Yorkies
Socials: Facebook
8. Florida Fur Babies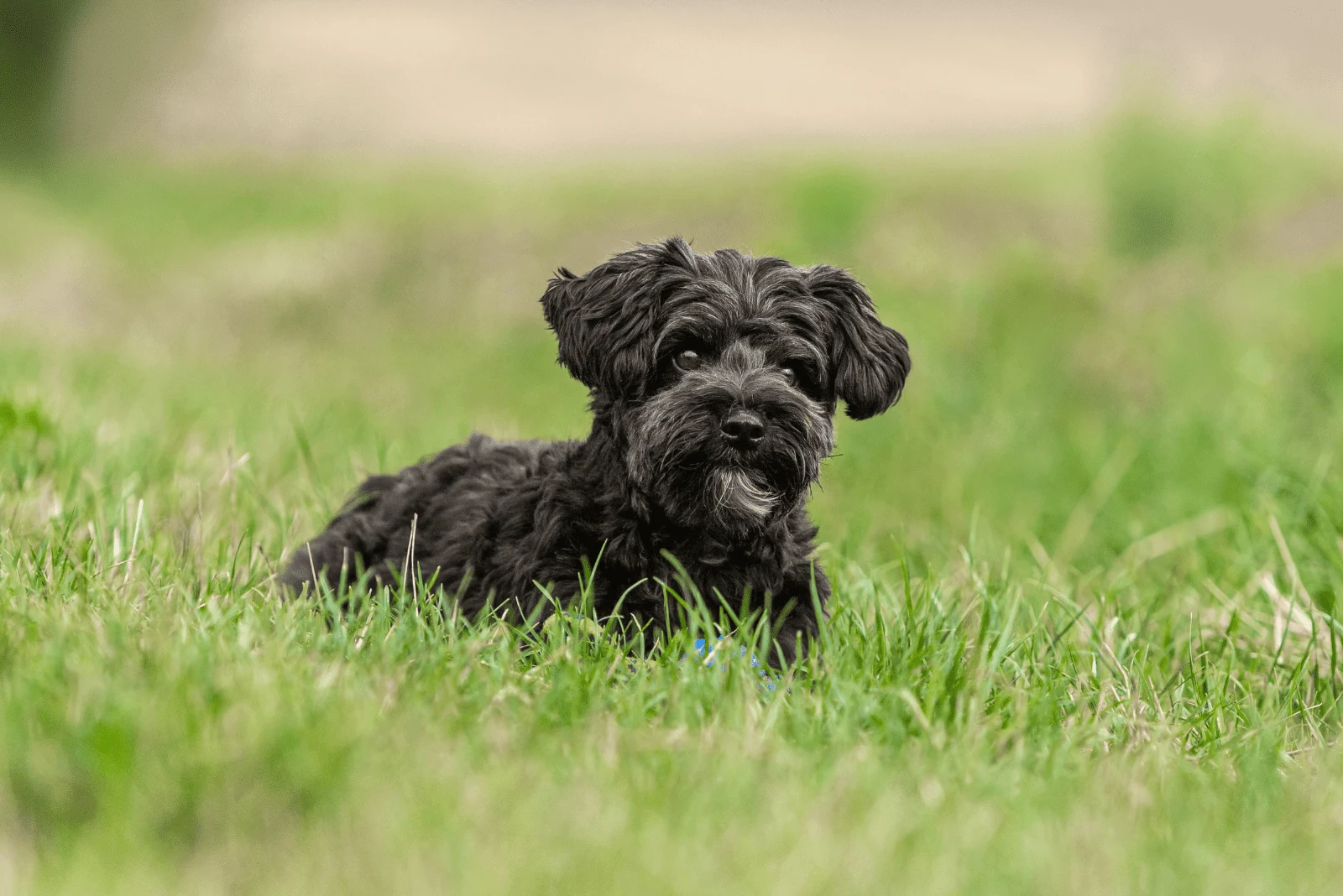 Numerous dog breeds are bred by this well-known dog breeder. While the majority of dog breeders who breed a few dog breeds may appear shady, this one is legitimate.
They are pleased to have you visit their kennel so you can take a tour and learn more about the pup's upbringing and living conditions. Besides the Yorkshire Terrier pups, puppies of the hypoallergenic Cavapoos, Cavachon, Pomsky, and tiny Goldendoodle breeds are also available.
The dogs that are offered for sale come with a 10-year health warranty and may qualify for pet insurance. On their website, you can view all of the available puppy options in visual form. On their website, the dog breeder also has a gallery of client pictures.
These toy dogs or silky coats are patiently waiting for their loving homes.
Most important info:
Location address: 24730 Sandhill Blvd Unit 904, near Orlando FL 33983, United States
Phone number: 941-253-2211
Webpage: Florida Fur Babies
FAQ
1. How Much Does A Yorkie Cost In Florida?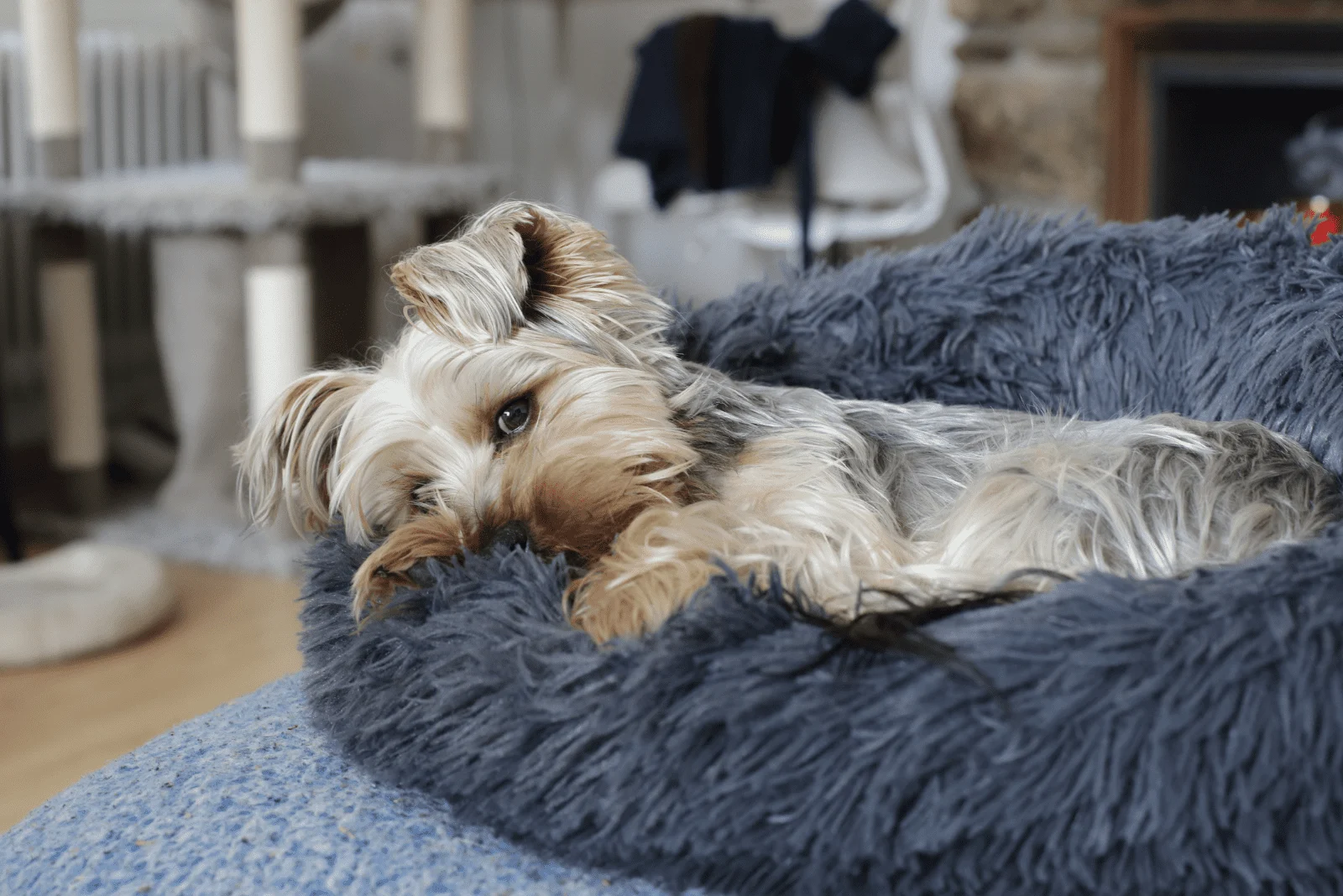 Among those looking for companion animals, Yorkshire Terriers are indeed a popular choice. The cost of buying a Yorkie pup can differ significantly depending on a number of factors, including the breeder, whether the dog has papers confirming it is a purebred, as well as the puppy's beauty and health.
A Yorkie pup from an unregistered breeder or pet store may cost between $300 and $800 (and sporadically more as $1,500, despite their breeding not justifying it).
The cheaper price is a clear sign that the canines were produced in a backyard or puppy factory. The licensing procedures required by their state are generally not followed by these dealers, and there is frequently no documentation of the puppy's pedigree or physical condition.
A dog's genealogy has to be verified by a certified breed database in order for it to be deemed purebred. There are several breed registration bodies, but the American Kennel Club is the strongest and most widely recognized one.
The biggest money may be expected to be spent on puppies with AKC credentials. A purebred Yorkie in Florida costs, on average, between $2,000 and $3,500
You should also take into account the fact that most breeders want a non-refundable payment of $200 to $500 to "hold" a puppy. The ultimate sale price might or might not include this prepayment.
2. What Is The Average Life Expectancy Of A Yorkie?
The longevity of the Yorkie is regarded as reasonable and is marginally longer than the average lifespan of domesticated dogs, that is 12.67 years in the United States, 12.8 years in Canada, and 11.08 years in the UK.
In the United States, the average life expectancy is 12.67 years; however, when mortality from trauma is taken into account, the average life expectancy drops to 11.1 years.
The Yorkshire Terrier has an average lifespan of 14.5 years and a life expectancy of between 13 and 16 years. Male and female Yorkshire Terriers have a 1.5-year lifespan difference on average.
By following your veterinarian's advice on vaccinations in full and avoiding any gaps in the schedule, you may significantly lower the risk of your puppy catching illnesses.
Immediately after you bring your puppy home, a veterinarian will probably advise you to get him or her vaccinated against the core diseases: parvo, distemper, dog hepatitis, and rabies.
Your veterinarian may also advise vaccines against borrelia burgdorferi, bordetella, leptospirosis, and bronchiseptica depending on the risk of exposure to those diseases to your dog.
The majority of the time, doctors recommend keeping your pup away from dog parks, doggie daycares, obedience training sessions, and other locations where unvaccinated canines might congregate until all immunizations have been administered.
3. What Are The Common Health Problems For Yorkies?
According to the study mentioned above, trauma and infection are the most common causes of mortality among Yorkshire Terrier puppies under 1 year old.
Younger pups
A number of illnesses, such as the extremely infectious parvovirus, which targets the immune system and digestive tract and causes severe vomiting and diarrhea that can swiftly result in deadly dehydration, are included in the category of infection.
Puppies should have their vaccinations on time, and kennel facilities should be cleaned properly to avoid parvo.
Leptospirosis is also considered an infection. Despite being a fatal illness for dogs, vaccination is optional in many places. Leptospirosis comes in a variety of forms, but the deadly kind damages the kidneys and liver. It spreads by contact with contaminated wild animal urine.
Additionally, the leading cause of mortality for adult Yorkies is trauma. Nevertheless, a lot of trauma can be avoided.
Adult Yorkies
According to a study, the four leading causes of mortality in grown Yorkshire Terriers a year of age and older are: cancers, congenital illnesses, respiratory problems, and trauma.
Respiratory disease – more than 15 percent of Yorkshire Terriers perished from it. Pulmonary fibrosis and collapsed trachea are examples of lethal respiratory illnesses.
This breed is predisposed to this ailment, which can cause long-term bronchitis and other problems. Lung infections are more common among elderly dogs.
Be aware that toy breed dogs frequently have tracheal collapse. When its intensity results in serious respiratory problems, chronic bronchitis, or other complications, it can be deadly for some dogs. The use of a harness instead of a collar can be used as a preventative and therapy measure for Yorkies.
Cancer claimed the lives of 12% of Yorkshire Terriers. This includes a wide range of diseases, including soft tissue sarcomas, bone cancer, mast cell tumors, mammary gland tumors, lymphomas (tumors of the lymph glands), autoimmune tumors (a kind of skin cancer), lymphomas of the lymph nodes, and mammary glands.
Trauma is the third most common cause of mortality for mature Yorkshire Terriers and the second most common cause of mortality for Yorkie puppies. Adult Yorkshire Terriers frequently succumbed to trauma, and many of these deaths may have been avoided.
Stepped on, dumped, knocked down, hit by a car, or involved in a car crash as a passenger are all examples of deadly injuries that may have been prevented.
Congenital illness is the fourth most common cause of mortality in adult Yorkies, accounting for one in five of all deaths. All ailments that exist at birth fall under this group. The liver shunts, also known as portosystemic shunts (PPS), and cardiac anomalies, which even the Yorkshire Terrier are susceptible to, are notable.
4. What Is The Difference Between A Yorkie And A Yorkshire Terrier?
Long story short, there isn't any difference between the Yorkshire Terrier and the Yorkie. The Yorkie is just a nickname for the dog breed named the Yorkshire Terrier.
Some people do confuse this, and it is important that everyone knows that – Yorkie and Yorkshire Terrier are the same thing.
Final Word
Purchasing a pup is a thrilling and sometimes anxiety-provoking process. It certainly takes a lot of pressure off your shoulders to go ahead knowing that you've discovered a genuine, knowledgeable, compassionate, and respectable breeder.
Depending on the Yorkie colors (for example, chocolate Yorkie, black and tan Yorkie) and the gender, the prices of this small size dog can vary. However, the prices that reputable breeders usually charge go from $2500 to $3500.
Even if these tips might be quite helpful throughout the decision process, never disregard your gut instincts. Concentrate on your gut feeling if it alerts you to unwanted energy.
Buying this small breed dog will get you a cuddly lapdog and also an attentive watchdog. Please do your best deciding which dog breeder to purchase your pup from, because it will affect your dog's life and, therefore, your time spent with it.
Choose from amongst these Yorkie breeders in Florida, and we are sure that you will have a healthy and a happy puppy.
You May Also Like To Read: