They are one of the cutest small dogs, bred to be lap dogs, with dense, long fur and heart-melting eyes.
With such high demand, many breeders and breeding programs exist.
You want to choose the best Teacup Shih Tzu breeder that suits all your needs. And, you want a reputable breeder that will ensure proper treatment of both puppies and adult dogs.
That being said, there are many Shih Tzu breeders across the US, and we're here to tell you which ones are the best!
Teacup Puppies For Sale In The US
Standard Shih Tzu dogs are toy dogs, and according to AKC (American Kennel Club) standards, their average height is 20 to 27cm (8 to 11 inches) and they weigh 4 to 7kg (9 to 16 pounds).
You can check our Shih Tzu growth chart to find out more about the growth of these puppies.
The Imperial Shih Tzu is a size variety of the Shih Tzu breed, with its standard height being up to 15cm (or 6 inches). They are not recognized as a separate breed by the AKC, but as a size variation of the standard breed.
They can sometimes be confused with the Maltese and Yorkie breeds, but the only thing in common between these dog breeds is the fact that they are all considered toy breeds, which means they all have similar average heights.
1. Frisky Dream Puppies, AL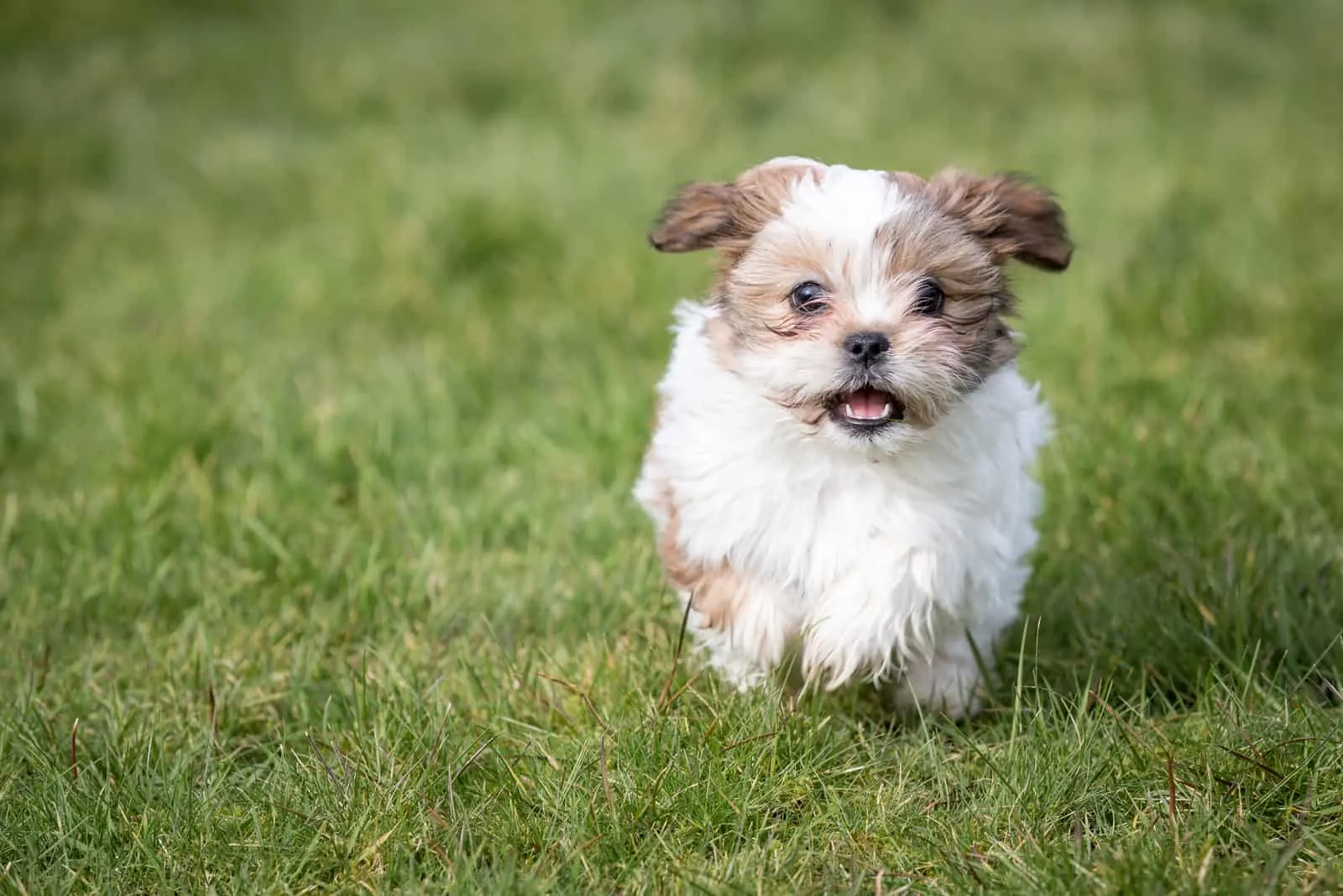 Frisky Dream Puppies is a group of friends dedicated to raising healthy and happy Imperial Shih Tzu puppies. They are located in a small town in the northern part of Alabama, and they take great pride in all of their pups. They have registered purebred Shih Tzus among other toy breeds.
They do not sell puppies younger than 8 weeks and all of their Imperial Shih Tzu puppies for sale had vaccinations (twice, with a 5-in-1 vaccine that includes Parvo.)
Their teacup puppies have also started with socialization and potty training.
Address: 3761 Co Rd 1763, Arab, AL 35016, United States
Phone: +1 256-738-4413
Website: Frisky Dream Puppies
2. Denimay Shih Tzu, Miami, FL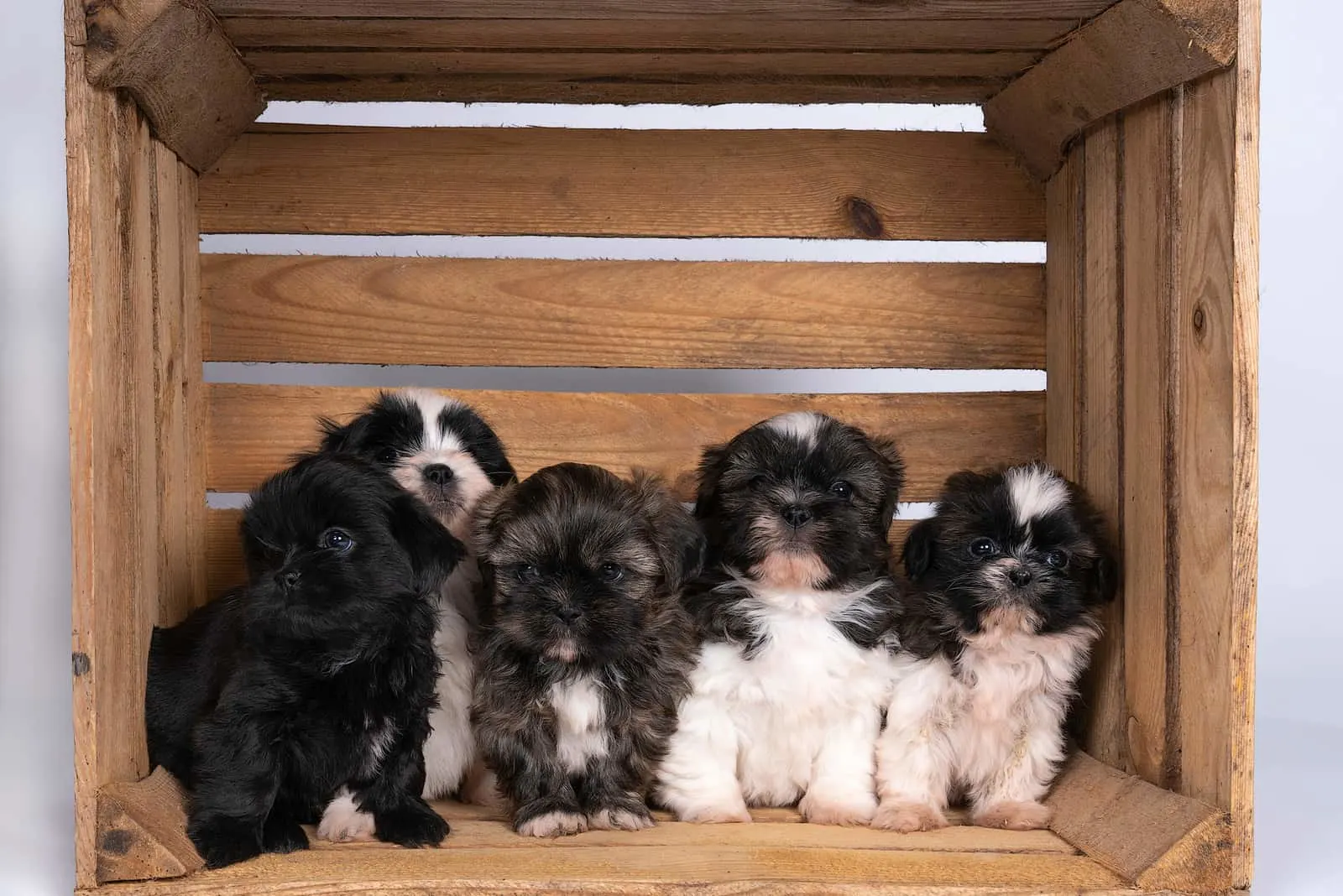 The Denimay Shih Tzu breeder from Miami, Florida has been breeding puppies since 1998.
They are highly reputable with a lot of positive reviews, spanning more than 20 years.
Denimay Shih Tzu breeders claim to be following all the AKC rules and regulations. They have a great love for all dogs and an amazing commitment to raising the best teacup puppies.
Phone: 305-799-7000
Website: denimayshihtzu.com
Email: [email protected]
3. Hillsides Imperial Shih Tzu, CA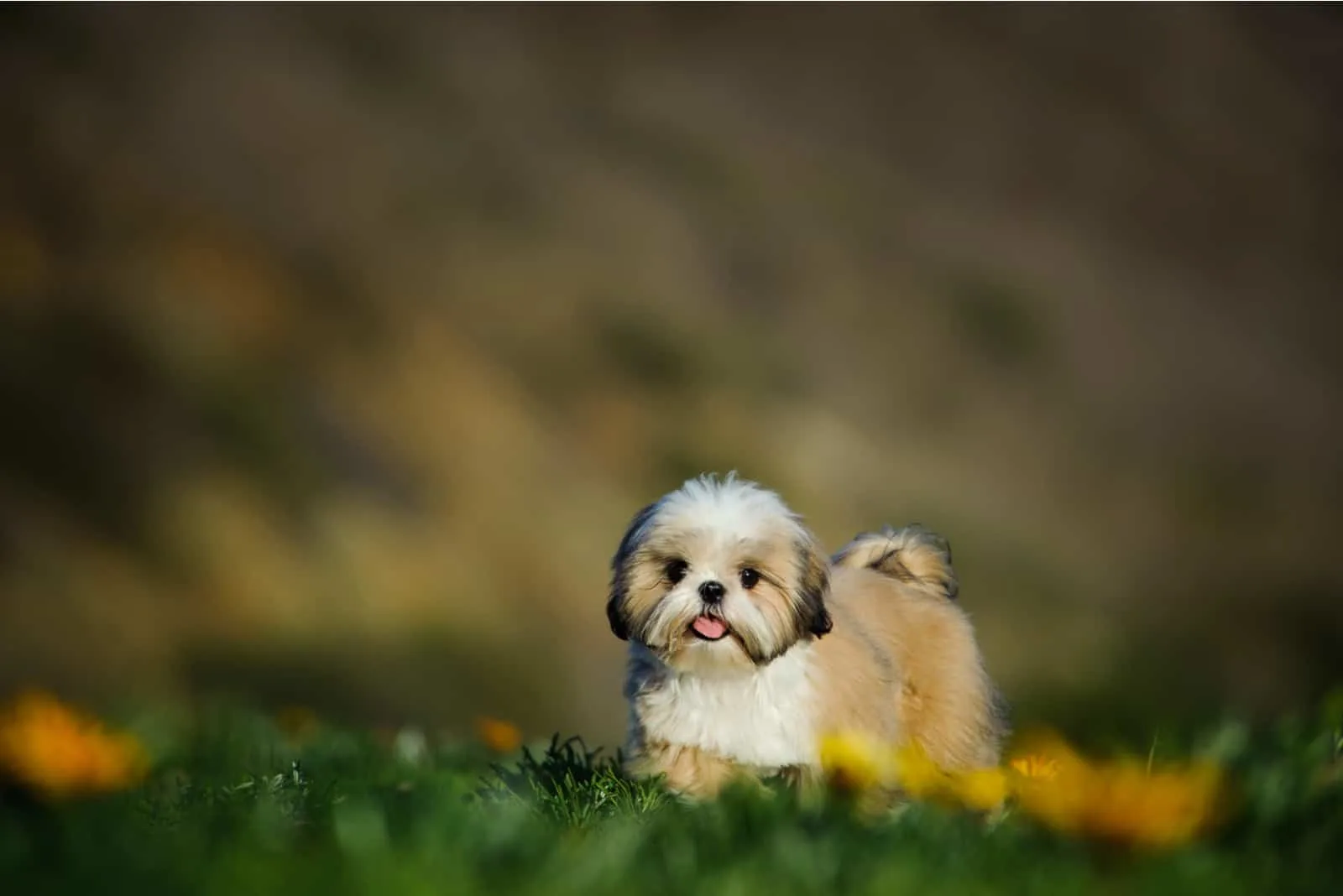 They have been breeding the Imperial Shih Tzus for over 15 years, always working on finding a family that will cherish and love their teacup puppies as much as they do.
Their teacup puppies are well socialized, started on potty training, dewormed, microchipped, and vaccinated.
They are dedicated to finding a loving family for their charming pups.
Address: 25303 Elwood Rd, Sanger, CA 93657, United States
Phone: +15599948175
Website: Hillsides Imperial Shih Tzu
4. Puppy Petite, Brooklyn, NY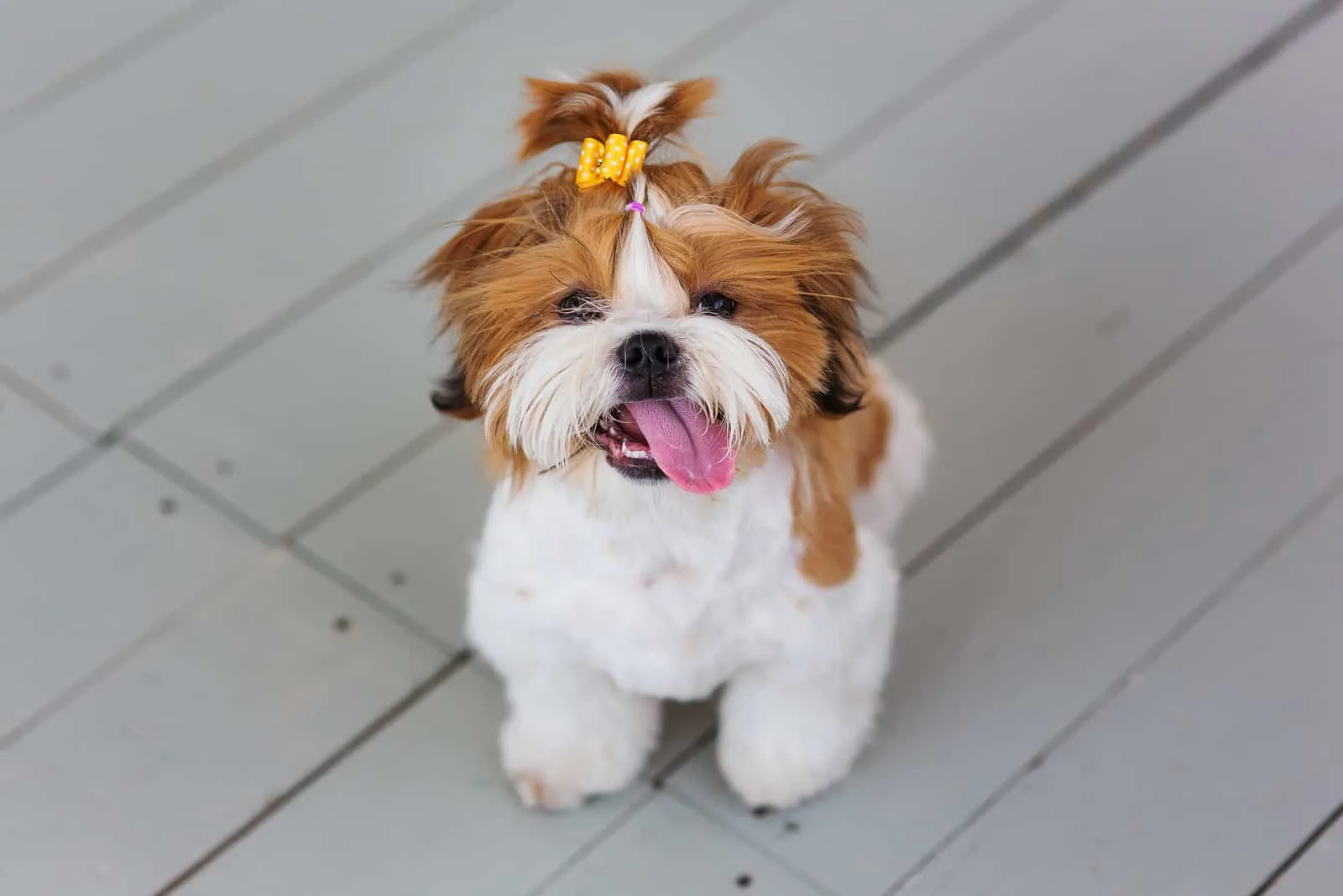 They are a group of private breeders working together for more than 10 years. The Puppy Petite offers a one-year health guarantee and claims their teacup puppies have proper socialization.
They do not ship the puppies, so they have to be picked up in person.
They also have Chihuahuas, Maltese, and Yorkies.
Address: 8002 17th Ave, Brooklyn NY 11214
Phone: 718-306-4136
Website: Puppy Petite
Email: [email protected]
5. Creekside Puppy Adoption, IL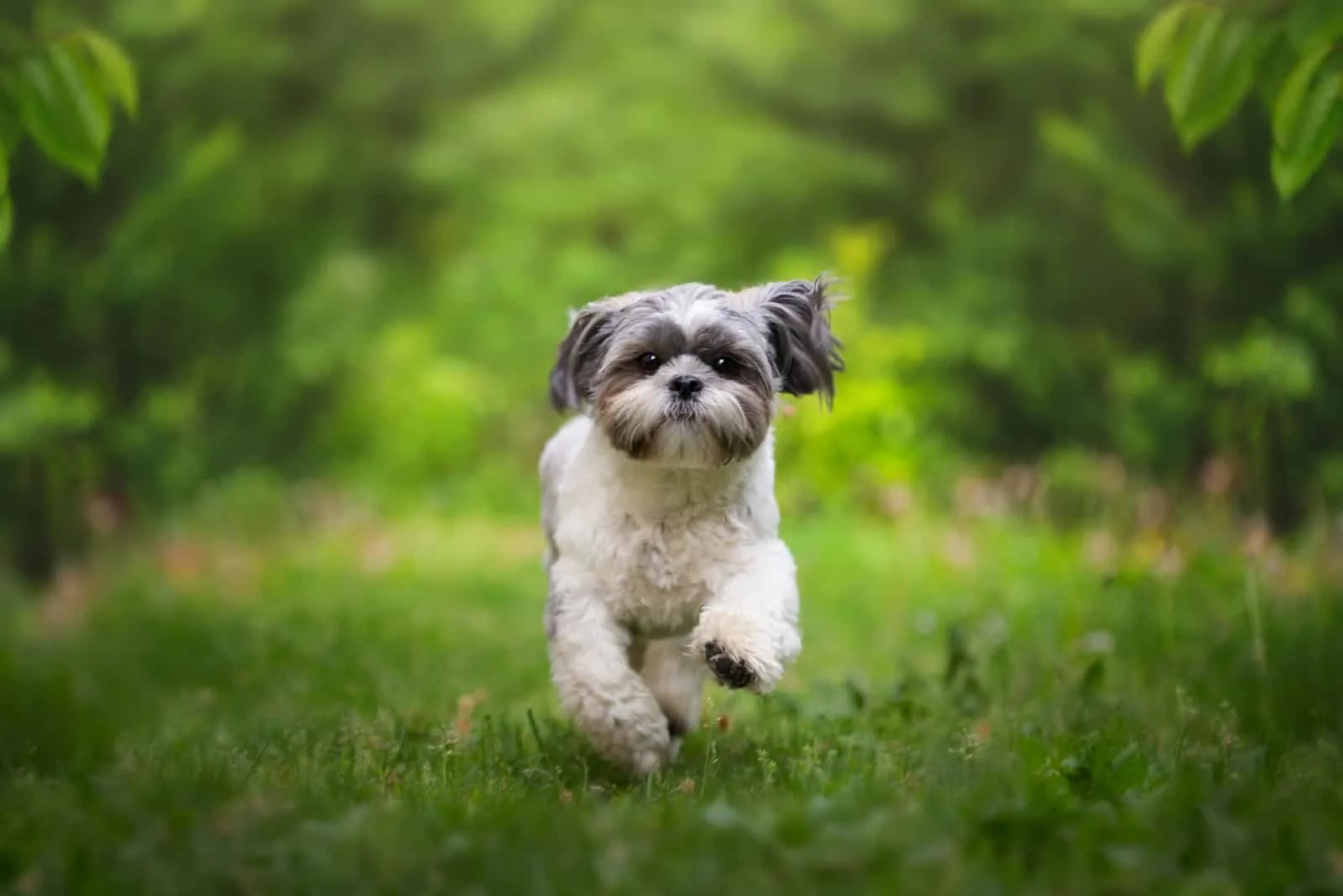 They are passionate about breeding high-quality teacup Shih Tzu dogs and at the same time help people avoid scams and so-called puppy mills.
A puppy mill is also called a Puppy farm and it is notorious for the poor conditions the dogs live in and fast, commercial breeding.
Creekside Puppy Adoption is a family of five and their breeding program focuses on health, temperament, and socialization.
Address: 4830 1600N, Humboldt, IL 61931, United States
Phone: +12175496555
Website: Creekside Puppy Adoption
6. Tuscany's Tiny Shih Tzu, WA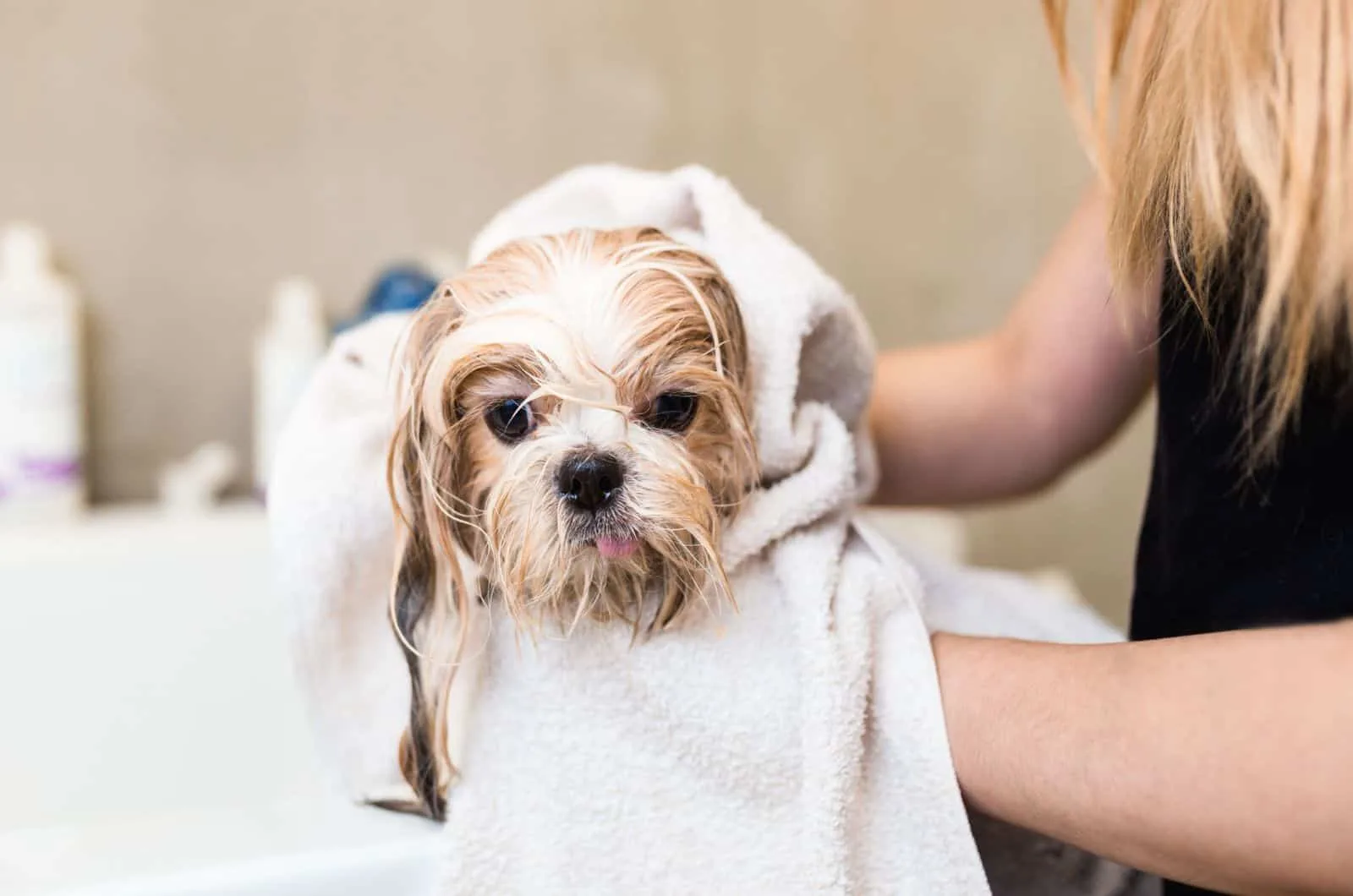 Their Shih Tzu dogs have 2 acres of outdoor area to run around and play.
They raise the puppies in their home, so they become very family-oriented from birth.
In other words, the teacup puppies are well socialized.
All of their females are AKC registered, and they "breed for the highest quality of health, temperament, disposition, and personalities."
Address: Toppenish, WA
Phone: +15098652097
Website: Tuscany's Tiny Shih Tzu
7. Divine Design Shih Tzu, Burleson, TX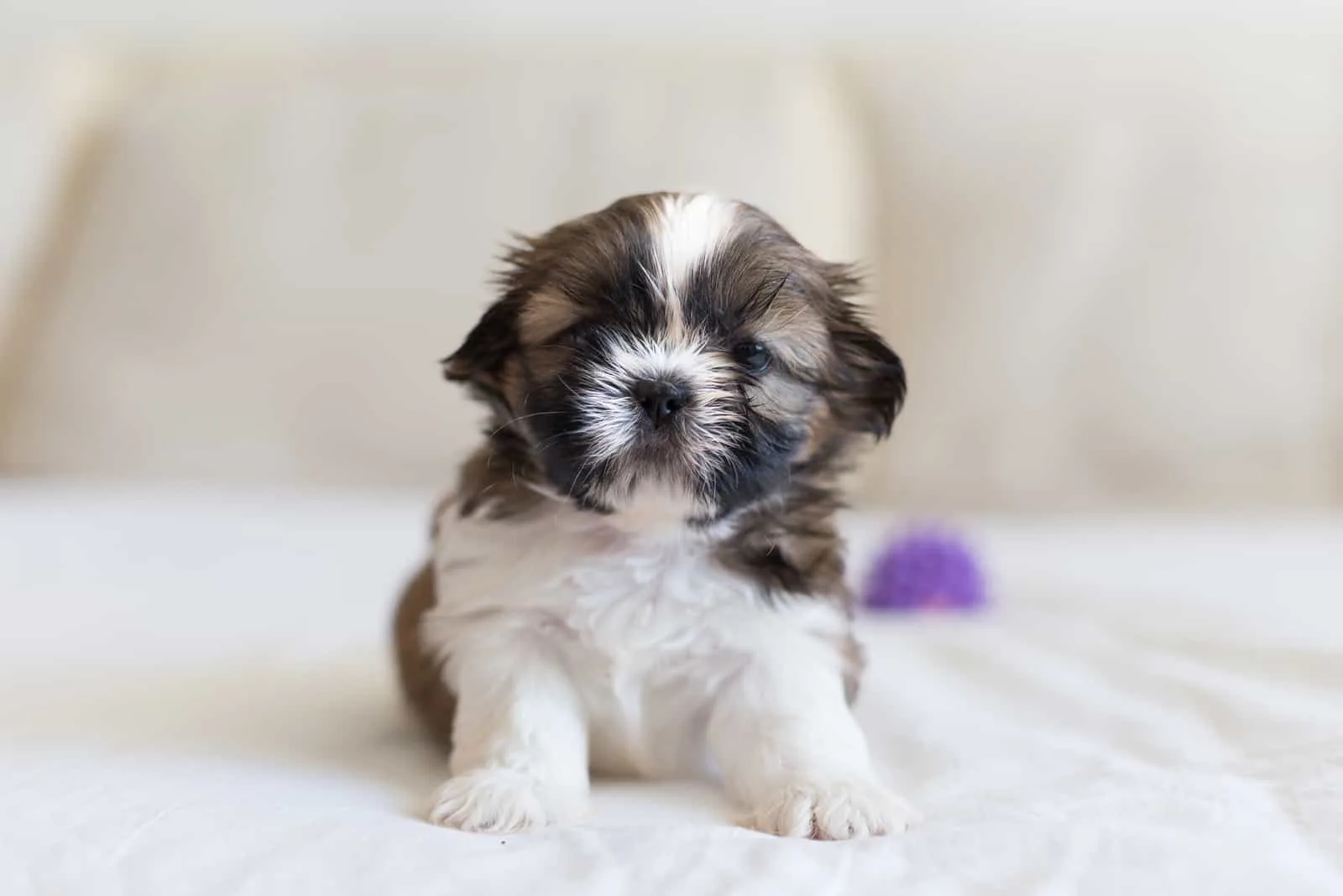 They proudly claim their teacup puppies receive a lot of love and affection like they were a part of the family, and with that in mind, you can be sure to find a healthy and properly socialized dog.
Their dogs have AKC registration.
They do require a $400 deposit to place a hold on a puppy.
Address: Burleson, TX, USA
Phone: +18178081577
Website: Divine Design Shih Tzu
8. Carolina Shih Tzu, Spruce Pine, NC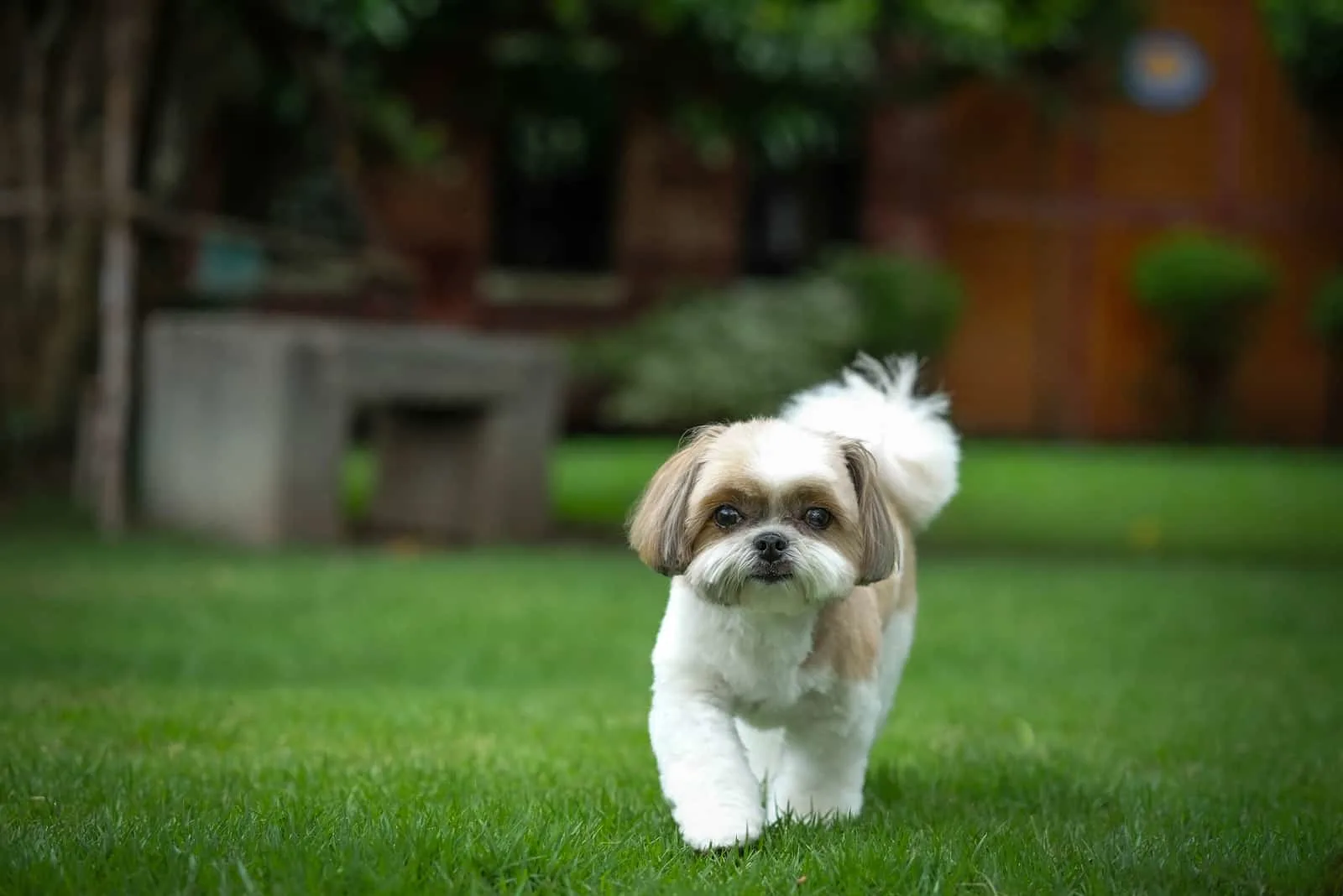 They are hobby breeders located in a small town called Spruce Pine.
They truly pamper their Teacup Shih Tzu puppies, which guarantees you'll get healthy and happy new family members.
Also, they provide a written health guarantee, ship the puppies to approved and checked-out homes, and are AKC registered.
Address: 1734 Hanging Rock Rd, Spruce Pine, NC 28777, United States
Phone: +18283871365
Website: Carolina Shih Tzu
9. Hidden View Farms, Lancaster, OH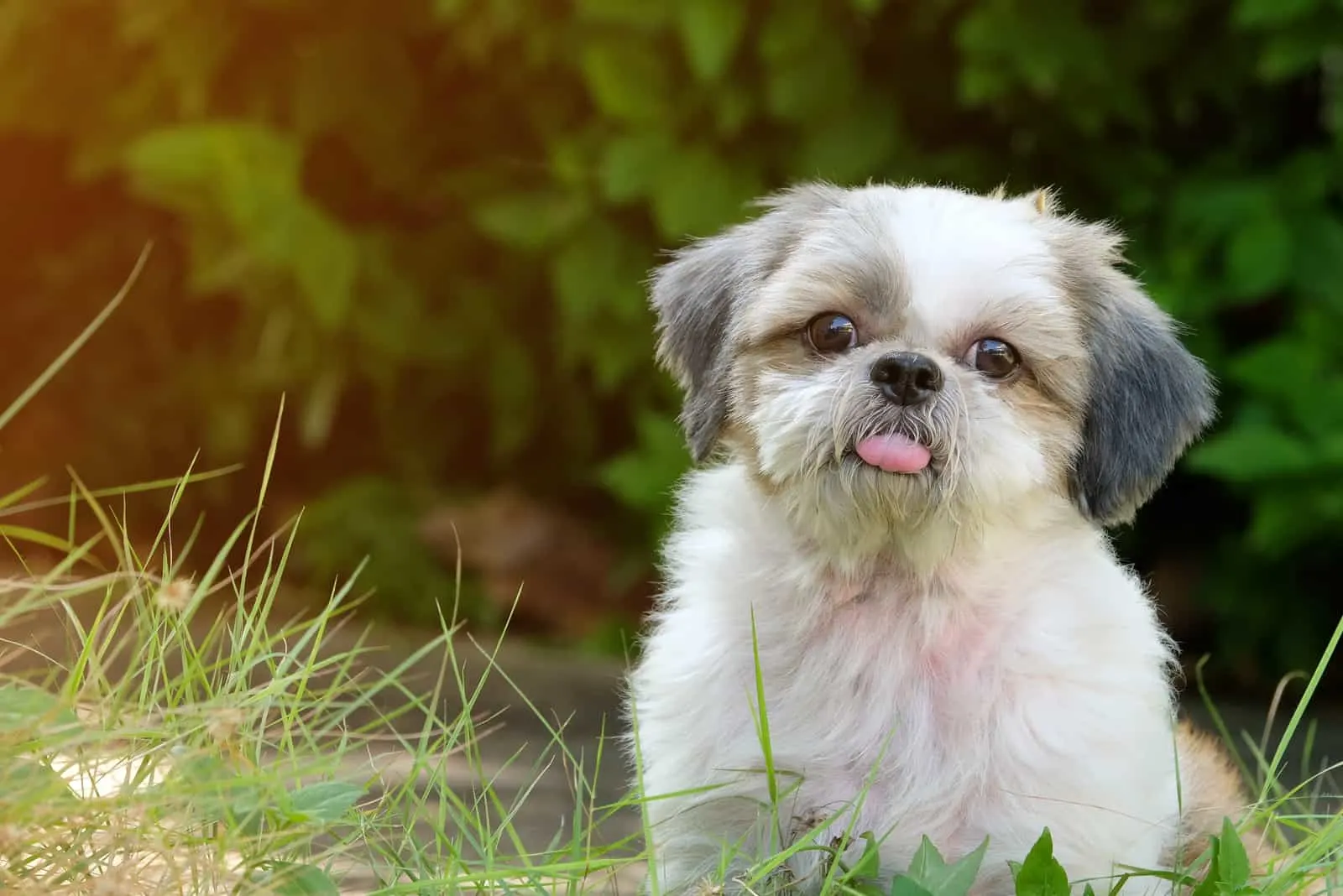 They are highly professional with more than 22 years of experience.
Dave, Cole, and Teana Gordon are open about their business showing their Ohio BBB ratings, partnership with the AKC Bred With Heart and their USDA license.
They are so passionate about their business that they are currently obtaining the Canine Care certification through Purdue University – the highest breeder certification.
It is voluntary and it says a lot about their dedication and love for their dogs.
Address: 7575 Bremen Rd SE, Lancaster, OH 43130, United States
Phone: +17409748618
Website: Hidden View Farms
10. Willow Hill Lil Treasures, WI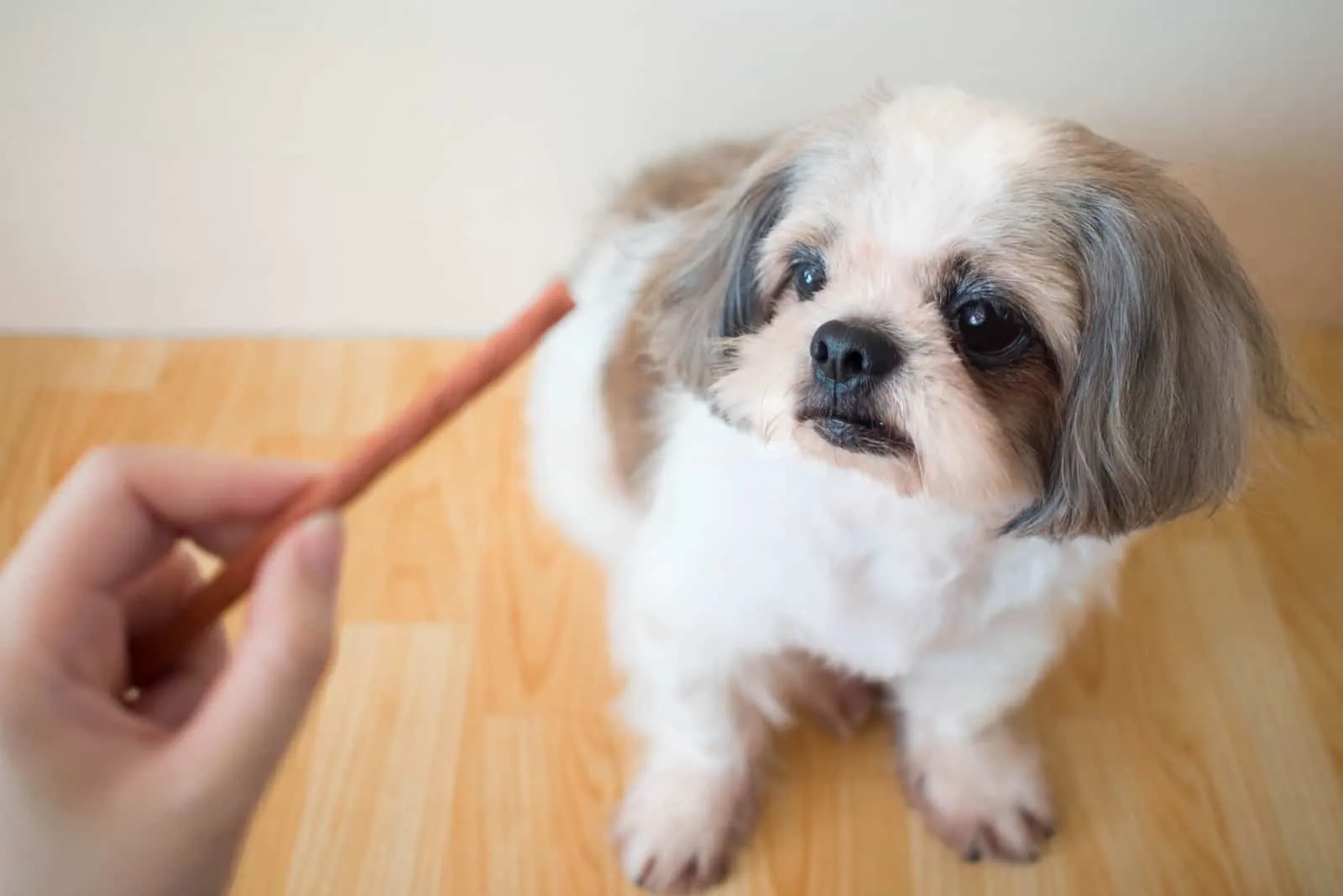 They are a small team, an aunt and a niece, working hard to provide the best possible care for their puppies.
Their names are Jaime and Colleen, and they are careful of where their puppies end up in their forever homes.
They too have a one-year health guarantee and they ship their puppies with a pet nanny.
Address: Rice Lake, and Menomonie, West Wisconsin
Phone: +17154564925
Website: Willow Hill Lil Treasures
11. Santa Rosa Shih Tzu Puppy, Disputanta, VA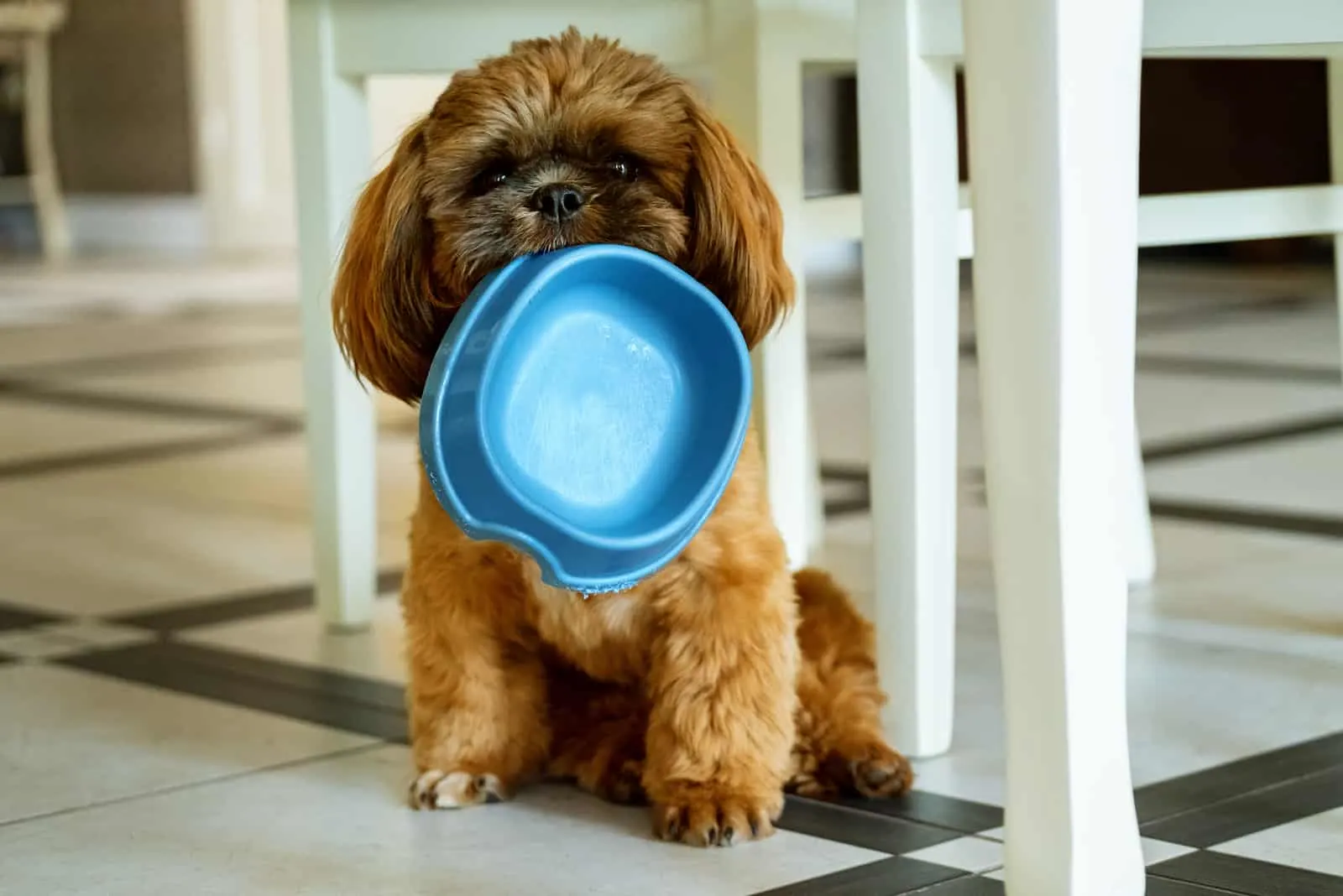 They are a family business of six, located on a farm.
Vet appointments, first shots, and deworming, all with the health guarantee, are the things they provide and are adamant about having because they take good care of their teacup babies.
They have high reviews, happy dogs, and happy new owners and they could just make you happy as well.
Address: Loving Union Rd, Disputanta, VA 23842, United States
Phone: +18043354452
Website: Santa Rosa Shih Tzu Puppy
12. Sherman's Shih Tzu Puppies, Niota, TN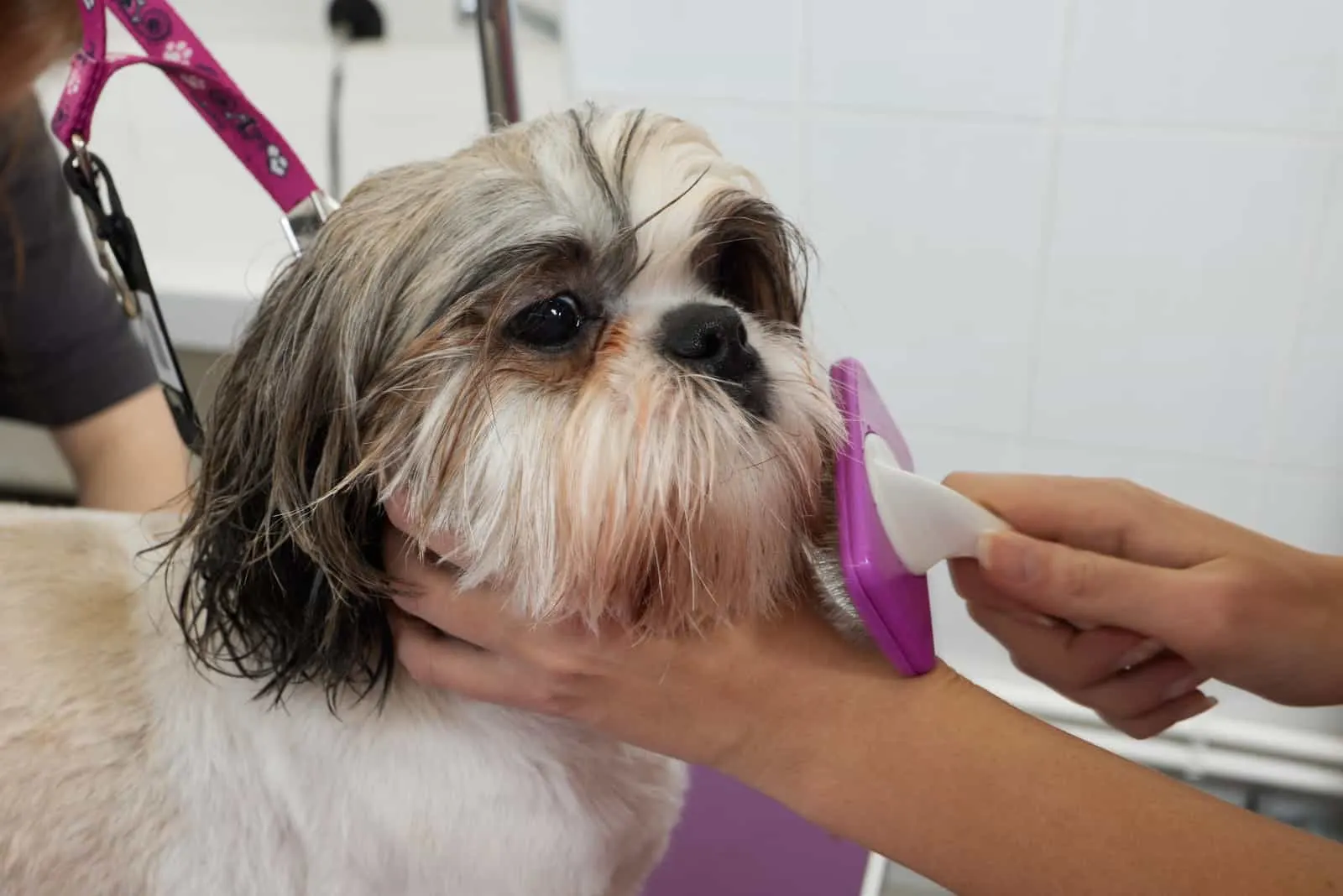 They are both AKC and CKC registered dog breeders. Sherman's dogs are loved and well cared for.
All their puppies grow up in an adorable home, loved and pampered from day one.
That is what they ask of their buyers – a loving home and a responsible owner.
A health guarantee is offered as well as proof of vaccination and deworming.
Address: 230 Co Rd 263, Niota, TN 37826, United States
Phone: +14239203750
Website: Sherman's Shih Tzu Puppies
13. Windsong Shih Tzu, South Weymouth, MA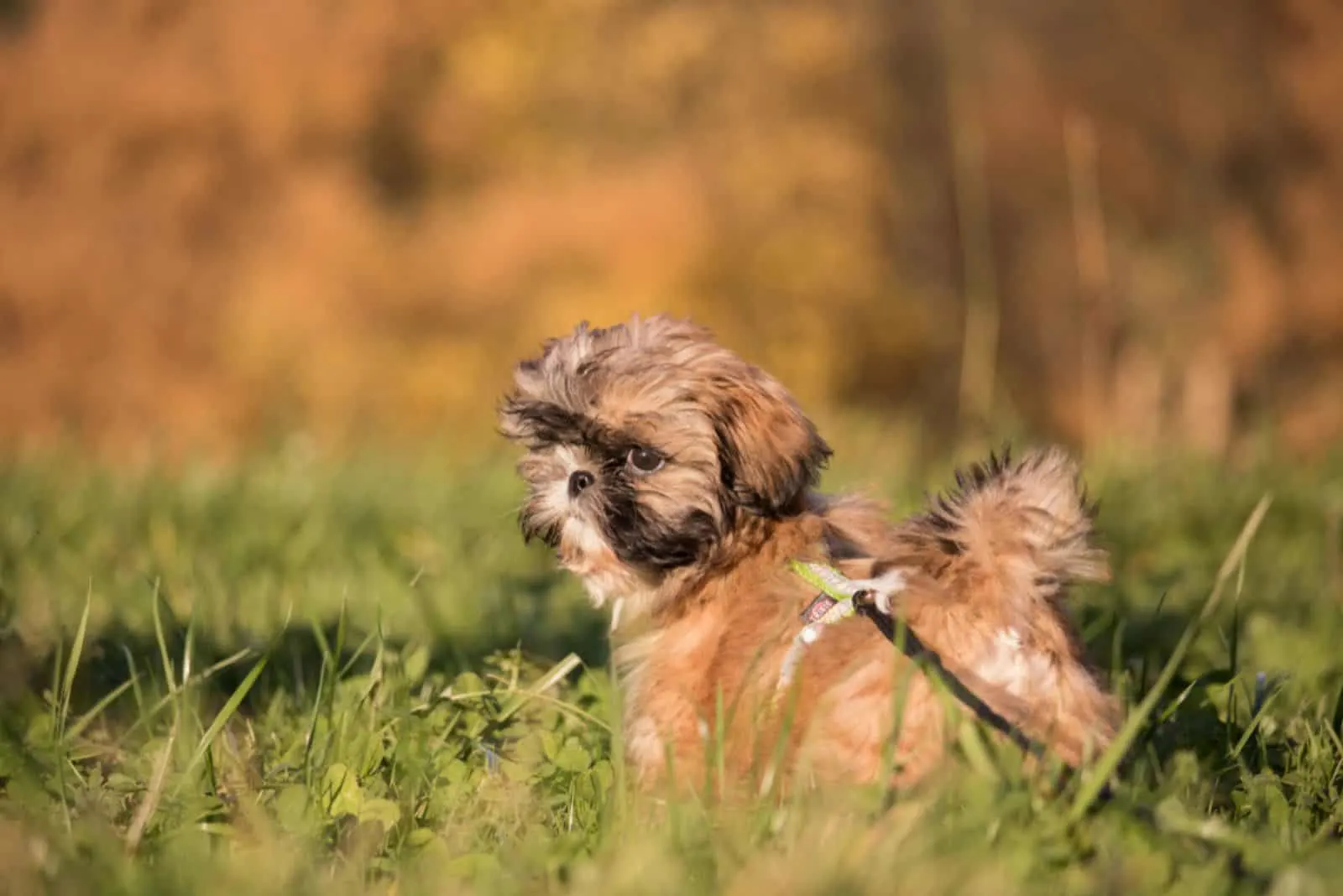 They are all about quality, not quantity, which further shows how devoted they are to making healthy and happy tiny teacup Shih Tzu puppies.
They also test their dogs for several genetic diseases, and they offer a health guarantee.
This amazing dog breeder encourages people to maintain contact after the adoption so that they can make sure everything is alright with the puppies and the new owners.
They also have a Facebook group called Windsong Shih Tzu Lovers Group, for all the new owners to share anecdotes, photos, and experiences.
Address: 473 Randolph St, South Weymouth, MA 02190, United States
Phone: +17813353989
Website: Windsong Shih Tzu
What Is A Good Dog Breeder?
A very important step in bringing your Shih Tzu home includes finding a good breeder.
The way they handle and treat their dogs makes a lot of influence on dogs' temperament and overall socialization.
You want to make sure you have it all covered, from truly buying a purebred Imperial Shih Tzu to buying a healthy and well-socialized dog.
The more popular the breed is, the more scammers you can come across. One thing that is absolutely cruel and immoral is a Puppy mill or a Puppy farm.
1-877-MILL-TIP – call this line if you suspect a Puppy mill
You can ask for a full medical history, as well as a written one-year health guarantee.
Good breeders will be happy to show you all the certifications and proofs of health screenings (e.g., OFA – Orthopedic Foundation for Animals, blood tests, or x-rays ).
The Conclusion
Although it might seem like a big and tedious task to do, finding the right breeder is an important part of finding a perfect Teacup Shih Tzu dog.
We all want the best Teacup Shih Tzu breeder with a good reputation, and who takes good care of their dogs.
And, we all want a good price.
Teacup Shih Tzu dogs are more expensive than regular-sized Shih Tzu dogs.
The average price for teacup puppies is between 1200 – 3000 USD.
Of course, the price depends on the bloodline, location, and demand.
AKC Marketplace is one of the websites where you can be certain that the dogs are AKC accredited and that they come from the best Teacup Shih Tzu breeders who follow all the rules and regulations established by the American Kennel Club.
Shih Tzus are small but strong, playful, and energetic royal dogs with an incredible history and characteristics perfect for any home or apartment.
Whether you choose a purebred Teacup Shih Tzu with a strong bloodline ready for dog shows, or you don't care about the competition and you just want a furry friend, Teacup Shih Tzu dogs are everyone's cup of tea.
Read Next: Imperial Shih Tzu: A Teacup Dog Breed That Doesn't Exist?