Beautiful, athletic, and trimmer-friendly, the Poodle is a dog breed that appeals to many types of dog lovers. It will fit your lifestyle whether you are a sporty or a relax-at-home type of person.
Since you are reading this article, I will assume you are either killing time or looking for a list of reputable Poodle breeders in Virginia. No matter the motivation, you will be impressed by some of the offerings I put together for you.
The focus will be mainly on standard Poodles, but if you see the occasional miniature, toy Poodle, or Goldendoodle, do not shoot the messenger. With that out of the way, let me introduce you to some Poodle breeders.
Poodle Puppies For Sale In Virginia
As an artistic expression, I will include a couple of places where you can buy Goldendoodle puppies. If you do not know what a Goldendoodle is, I advise you to check out our articles on standard Goldendoodles, mini Goldendoodles, and teacup Goldendoodles.
Because most breeders like a potential new owner to know at least the basics of the breed, reading about Poodles will be informative, fun, and beneficial to your further research. It also helps avoid scammers, and peace of mind is worth a five-minute read.
1. Sapphire Poodles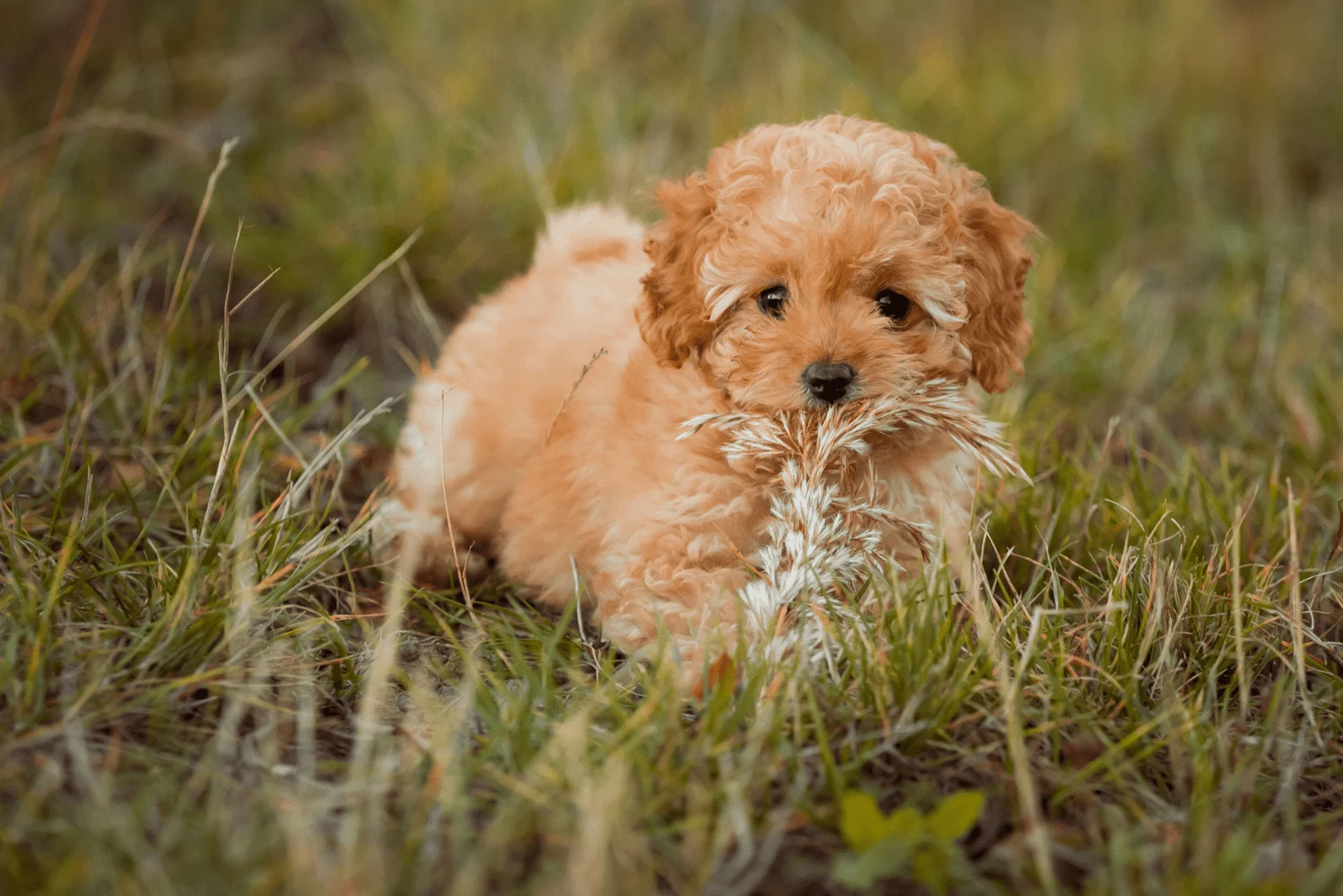 I always love writing about breeders who have had great success in conformation events and other competitions. Sapphire has been in the game for a while, and success certainly did not go around them.
Registered with the American Kennel (AKC) Club and United Kennel Club (UKC), and Hampton Roads Kennel Club, their Poodles have a cabinet with trophies. The breeder has been in the top ten US Poodle breeders for a while now, and they keep getting better.
You might think they have a huge operation, but this is a small family business with some co-owners around the country. All dogs at Sapphire are health screened, dewormed, and done with the first round of shots.
The health guarantee is for one year and includes genetic diseases that can be fatal to the dog, alongside other congenital issues.
Needless to say, their Poodles are according to the AKC breed standard both in terms of physical appearance and temperament. They are part of the Bred with H.E.A.R.T. program and Gooddog certified breeder.
The Process Of Acquiring A Puppy
You have the option to fill out a contact form, send an email, call or text one of the two phone numbers. No visitations are allowed with an appointment.
For general information, you can find out most things on their website, but you can also show your interest in buying from Sapphire by filling out a Puppy Application. The standard price of $2500 is for pet contracts (limited AKC registration).
There is an option for full AKC registration, but only once the breeder approves it. For the limited registration, you will be contractually obliged to spay or neuter your dog before receiving the registration papers. Shipping information will be provided upon inquiry, if at all available.
Breeder Information
Address: Timberlake Road, Lynchburg, Virginia 24502, United States
Phone: +1 434-237-9578 | Text +1 434-941-7182
Email: [email protected]
Website: Sapphire Poodle
Socials: Facebook
2. Marquis Standard Poodles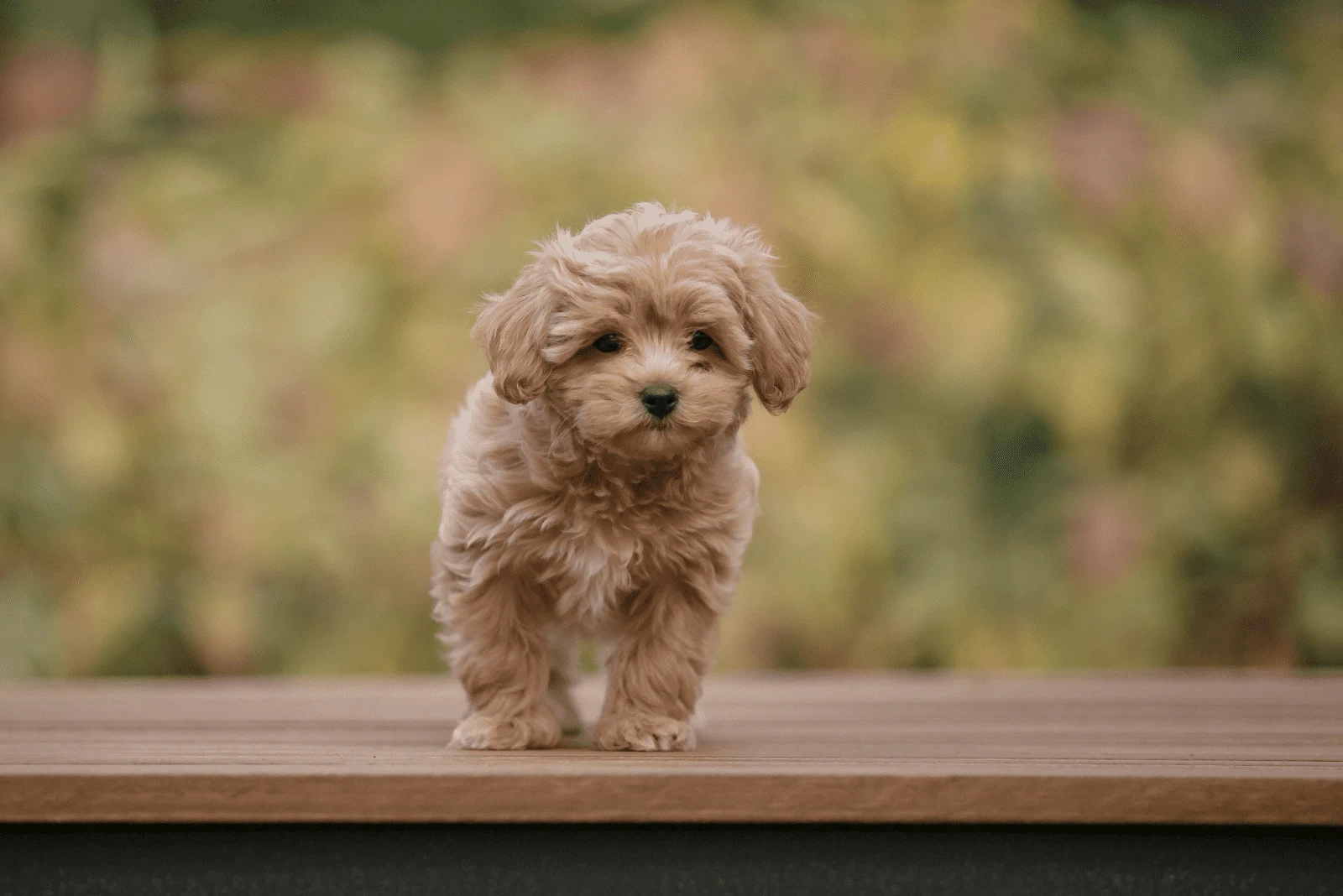 Marquis Poodles are bred to be AKC Poodle representatives. Based in Chesterfield, they breed healthy puppies with the best possible bloodlines that fathered and mothered champions of conformation events.
Every dog is AKC registered and comes with a health guarantee, and bloodline certificates. Included in the cost are vaccinations and deworming several times before the dogs' show potential is assessed (twelve weeks of age).
Marquis socialize their dogs by raising them in the house. They are exposed to all the run-of-the-mill scenarios a household could have. Grooming shops are the perfect place to teach your dog to behave calmly around other dogs, so they do that as early as the eleventh week.
The Process Of Acquiring A Puppy
You can contact Marquis via phone or email or try your luck on Facebook. The website does not provide you with price information, so for that, you will have to call the owner, Kathie.
She does not ship puppies via air cargo but is open to arrangements of taking the puppy with her to shows that are near your location. Of course, the easiest option is picking up your new Poodle in person.
Breeder Information
Address: Richmond Virginia
Phone: +1 757-692-6509
Email: [email protected] | [email protected]
Website: Marquis Standard Poodles
Socials: Facebook
3. KK's Royal Poodles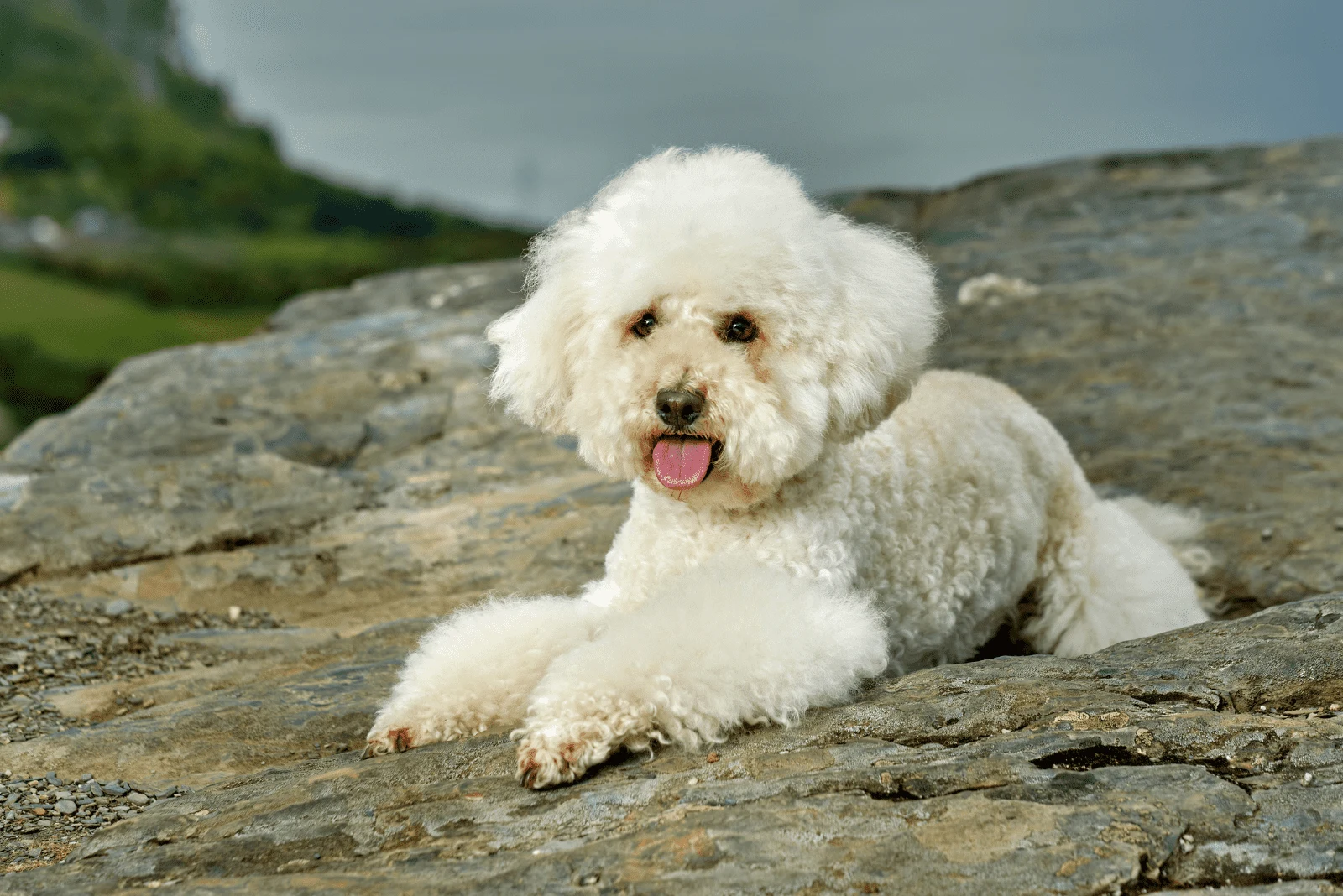 Nothing speaks reputable breeder like a well-run, family-owned business like this. KK's Royal breeds purebred Poodles and Royal Poodles but has the extremely popular Aussiedoodle and Goldendoodle puppies for sale too.
With togetherness as a key component of KK's Royal philosophy, all dogs are raised and socialized inside the family circle. Everybody participates in getting their Poodles and Doodles to be amazing dogs with great temperaments.
Puppies are dewormed and vaccinated before getting ready for you. The vet checks all the dogs and puppies, along with a complete health screen for genetic disease. With every puppy, you get AKC registration papers and a one-year health guarantee.
The Process Of Acquiring A Puppy
Call, text, email, or contact form — you are free to choose. The owner is open to setting appointments so you can check out the dogs in person and better decide what you want.
Reserving the puppy involves the owner sending you the limited AKC registration contract. Once you fill out the contract, you will need to send a $500 deposit alongside it. There is a waiting list, so make sure you contact them as soon as a new litter is announced.
The puppy price is around $2500, though I advise you to contact the owner for each puppy's individual price.
Breeder Information
Address: Sterling, VA, United States
Phone: +1 703-498-1858
Email: [email protected]
Website: KK's Royal Poodles
Socials: Facebook
4. Virginia Coast Poodles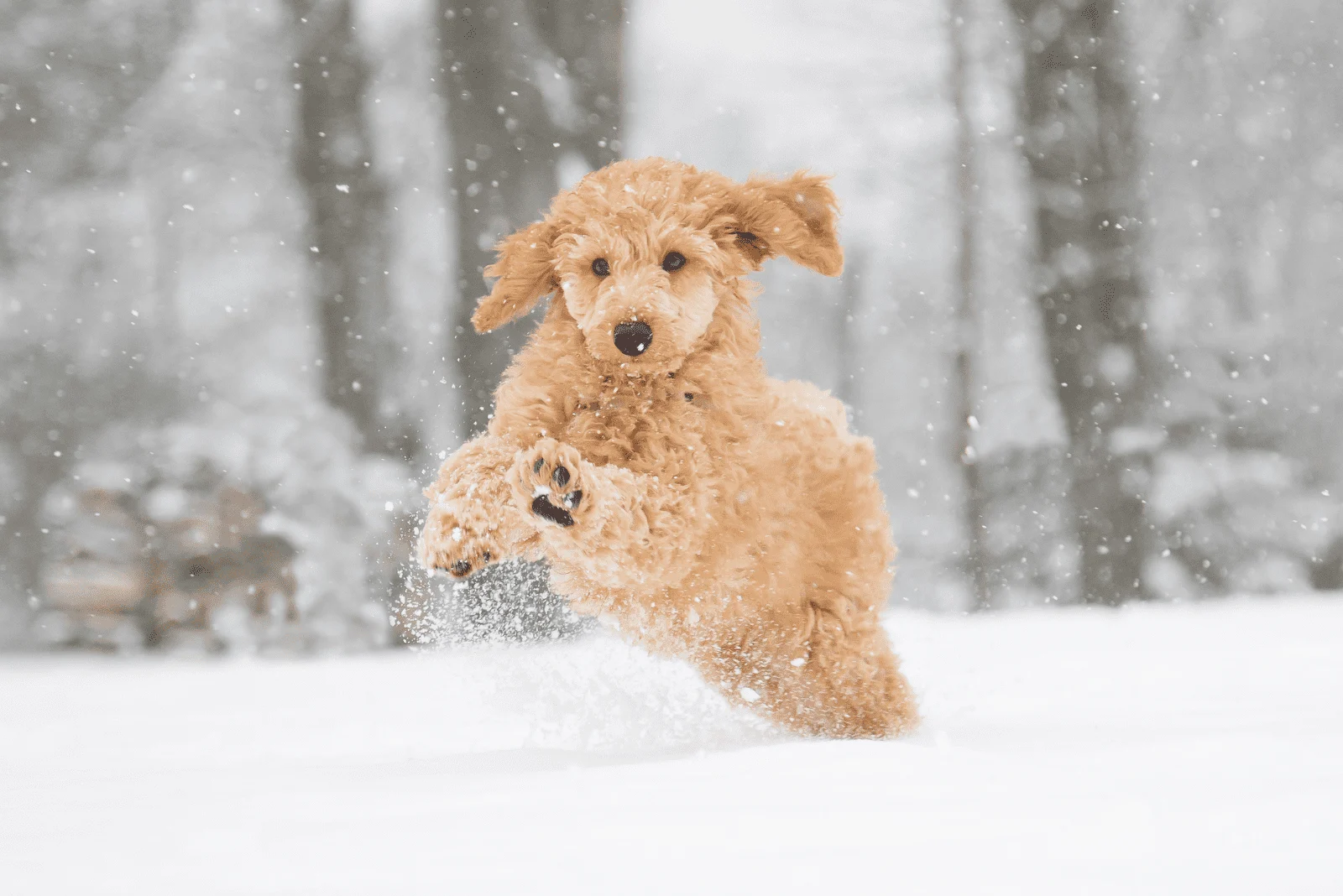 The trifecta of "oodles": Poodles, Aussiedoodles, and Goldendoodles are all available at VCP. It is great to have options when trying to become an oodler.
Parent dogs are health screened before being bred, and the puppies are checked out by a vet before being given the green light for a new home. Vaccinations and deworming are also done prior to pick-up, with proper confirmation papers given to you upon puppy handover.
Home socialization is the best approach for small, family-owned breeding businesses, and VCP does an excellent job at it. Their Poodles and Doodles are of good temperament, energetic and affectionate.
Unlike many other breeders who provide a one-year health guarantee, VCP gives you a two-year guarantee regardless of contract type.
The Process Of Acquiring A Puppy
Virginia Coast Poodles has a contact form, email address, and phone number for you to reach them. The contact form also has a couple of checkboxes for you to select in case you are interested in buying puppies and not only inform yourself.
After you receive a response from them, you will be given in-depth information regarding the process of acquiring the puppy of your choice. For a standard Poodle puppy, you are looking at a price of $1800 for limited AKC registration.
Goldendoodles are priced at $2000, while an Aussiedoodle will set you back $1500. These prices are for pet contracts only, as the mixed breeds are not recognized by the AKC. The non-refundable deposit fee of $300 can be paid via PayPal.
Breeder Information
Address: Chesapeake, VA
Phone: +1 757-410-8456
Email: [email protected]
Website: Virginia Coast Poodles
5. Clifton Standard Poodles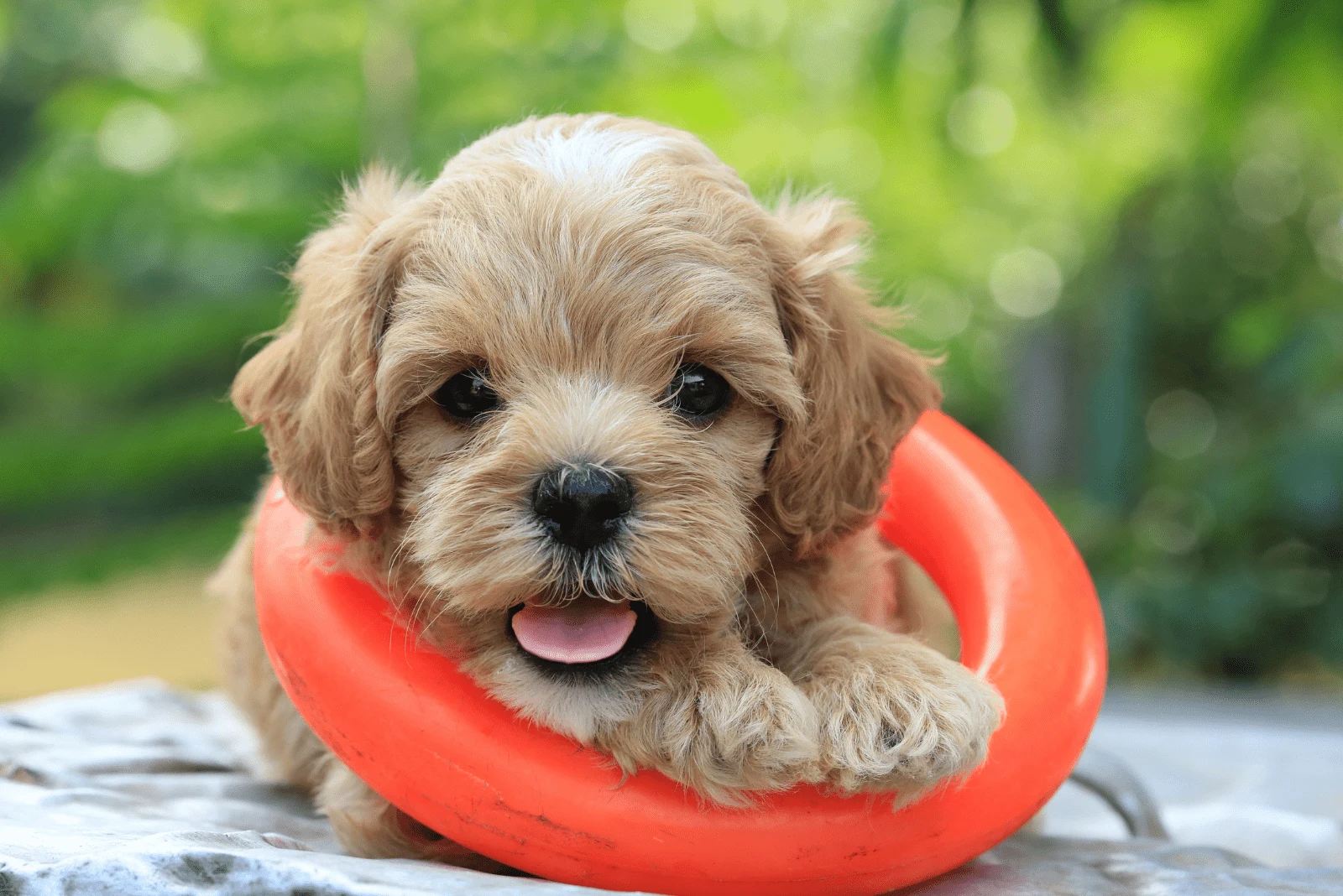 While the name of the town is quite obvious from the breeder's name, their goals with the Poodle are not apparent at first glance. I was amazed to read their stance on overvaccination.
This is not something people frequently talk about, but I am glad that their goals are not simply getting the best-looking and behaving dogs. Educating potential and existing owners and other breeders is as important. They also have resources for pet medical advice.
Clifton Standard's puppies all have high socialization skills since they are born, bred, and raised as family members, not just dogs for sale. Being bred for show, they adhere to all AKC standards and come with health certificates, deworming confirmation, and AKC papers.
Their bloodline's inception dog — Abigale (Parrishill Oo La La), has the traits of at least fifty champion dogs, so it is no surprise they have a strong will to get the Poodle standard to an even higher level. In terms of "color specialization", they breed mainly silver and white Poodles.
The Process Of Acquiring A Puppy
Unfortunately, the website provides only one point of contact — an email. There are no socials or phone numbers, but the site does get updated whenever new info about dog litters is available. The pricing, visitation, and shipping options will be available on inquiry.
Breeder Information
Address: Clifton, Fairfax, VA
Email: [email protected]
Website: Clifton Standard Poodles
6. Virginia Poodles & Doodles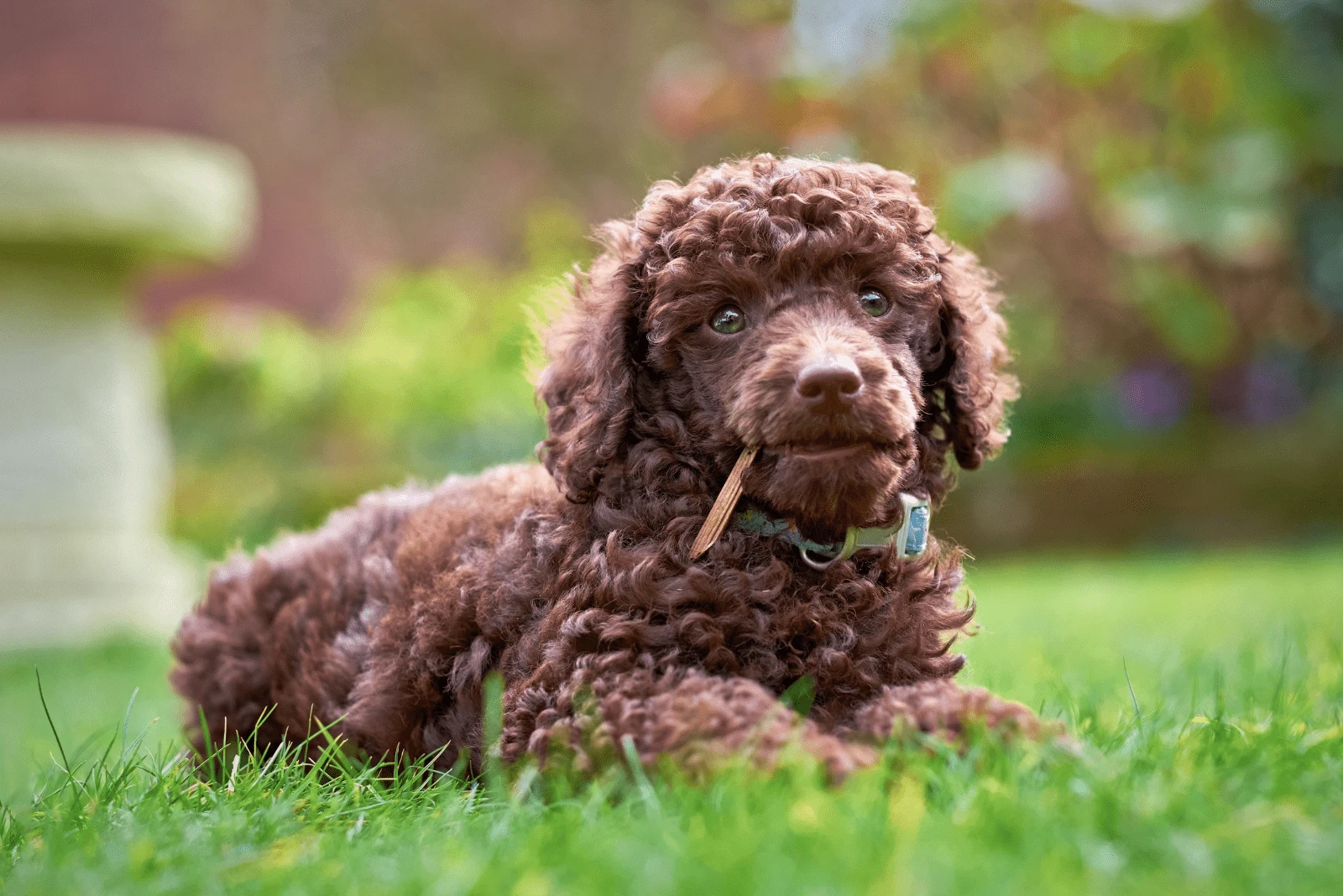 Rural Virginia breeders Virginia Poodles & Doodles are here to reel you in and give you a Poodle to remember and then get some more.
An impeccable physique, high socialization skills, and a raised-at-home reputation give their adult and puppy dogs all the necessary elements for becoming champions. The mental stimulation needs are met through the implementation of the Puppy Culture Training Program.
Parents need to clear health screens before breeding, and the puppies are vaccinated and dewormed and come with AKC registration papers. The health checks for genetic diseases are done with Paw Print Genetics and scans by the Orthopedic Foundation for Animals (OFA).
The puppies come with a five-year health guarantee. That is not all. You also get thirty days of completely free insurance. Yeah, they take this stuff seriously.
The Process Of Acquiring A Puppy
Filling out the puppy application or questionnaire is the first step in getting a puppy from VPD. You can also call or send an email, but visitations are not allowed before the puppy has received all rounds of shots.
If, for some reason, you decide you do not want the puppy, you cannot get your deposit fee back, but you can have it transferred to the next litter. You will be able to choose between F1b and F1 or F2b generation of Goldendoodle or Aussiedoodle.
The price for puppies varies, but it starts at $1500 and goes up to $2000. Your puppy can be shipped to you via ground transportation or a flight nanny. The former's price depends on where you are located, and the latter costs around $500.
Breeder Information
Address: Cedar Bluff, Louisa, VA, United States, Virginia
Phone: +1 434-906-3607
Email: [email protected]
Website: Virginia Poodles & Doodles
Socials: Facebook
7. Sunridge Poodles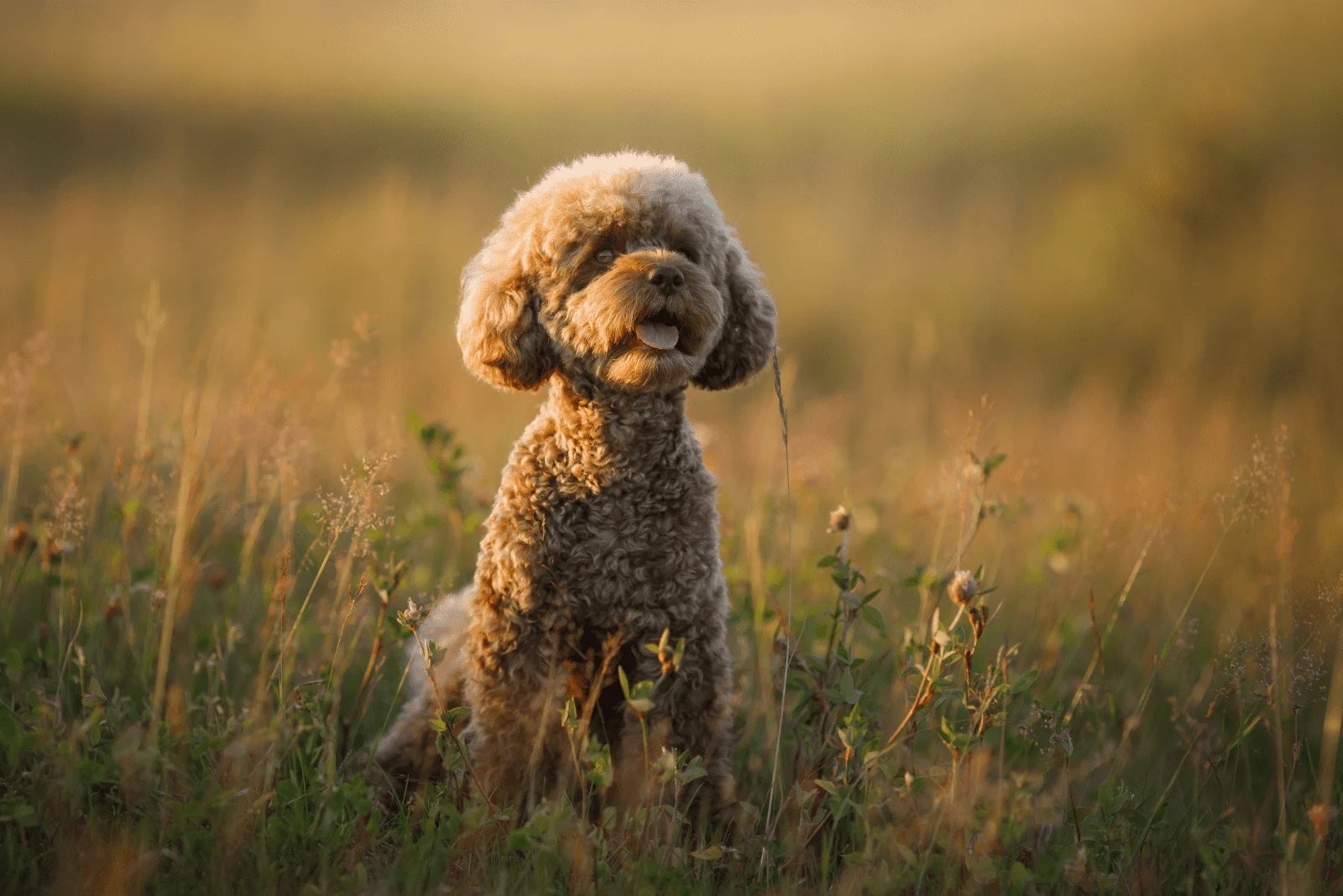 Colors are important when choosing your canine companion. Sunridge takes care of that by breeding black, white, silver, blue, and cream Poodles. A blue Poodle looks amazing, let me tell you that. Here is another article if you feel the need to read about more Poodle colors.
Conforming to all AKC breed standards, they offer Poodle puppies with limited AKC registration, health checks, deworming, vaccinations, and the entire set of things your puppy needs to be prepared for joining your family.
With many AKC champions being part of the Sunridge dogs bloodline, you will, rest assured, get ultimate breed standard puppies from the breeder. Their website will have updated information and photos when a new litter is planned and born.
The Process Of Acquiring A Puppy
Sending an email or calling the number provided below will get you started on the Sundridge Poodle puppy journey. Once you express your wishes about the puppy's gender and color, you will receive a puppy contract and updated photos, videos, or facetime as it grows.
You cannot visit before the puppies reach the age of ten weeks due to the Jean Dodd vaccination protocol. The puppy will be assessed during growth to best suit your needs. All contracts are limited AKC registration, with full registration available as co-ownership.
Deposits are non-refundable, and paying the fee will put you on a waiting list. Prices are given alongside the response to your initial inquiry, and transportation fees incur additional costs. The shipping is US-wide.
Breeder Information
Address: Dublin, Virginia
Phone: +1 276-620-6484
Email: [email protected]
Website: Sunridge Poodles
Socials: Facebook
8. Baby Poodles Of Virginia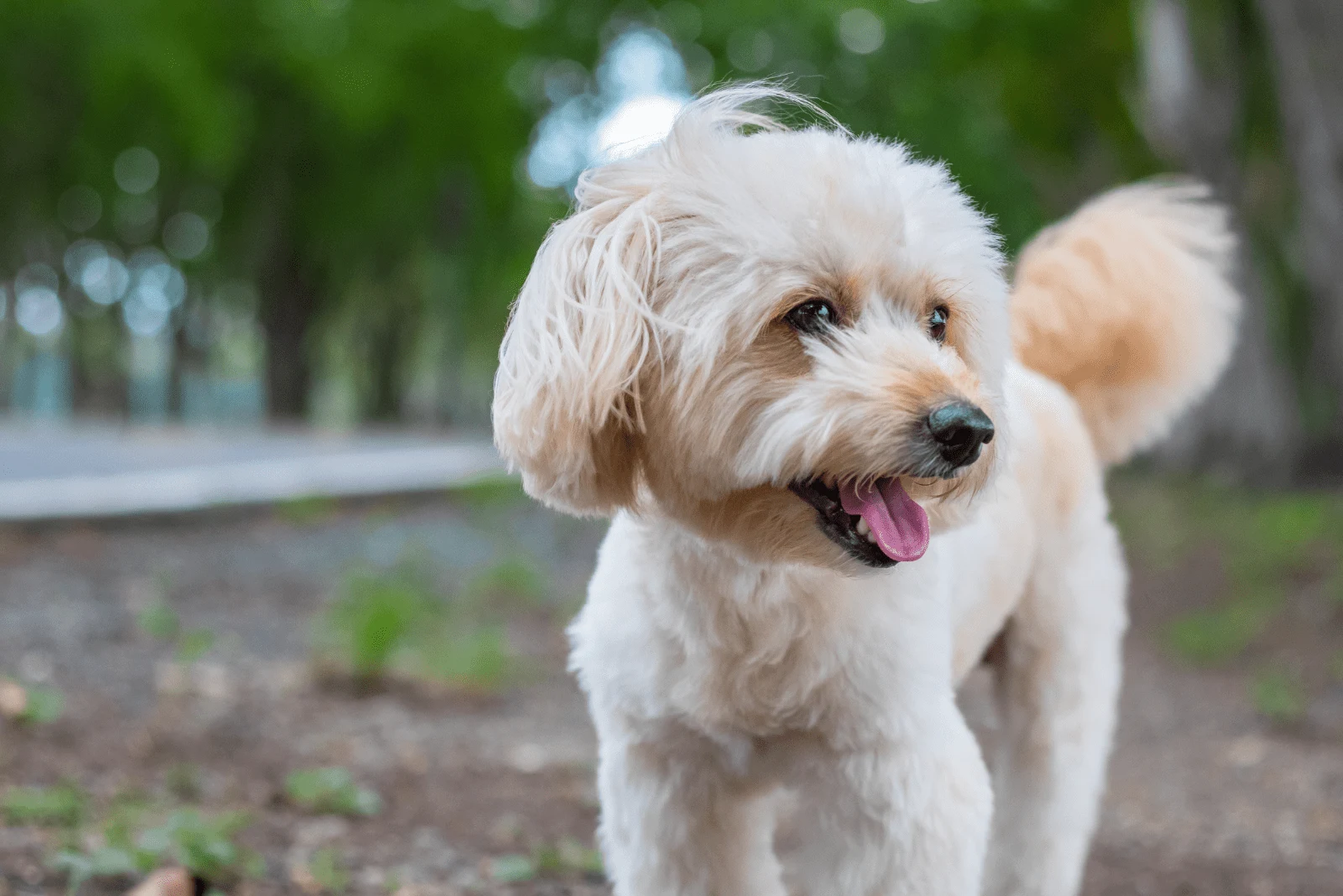 This one is for those of you who are looking for a miniature Poodle. Baby Poodles of Virginia is exclusively a mini-Poodle breeder. I think they get a lot of inquiries regarding white and black toy Poodles, which is why there are disclaimers about it around the site.
Limited AKC registration puppies with all vaccinations, deworming, and microchips are vet checked and go through the Paw Print Genetics test for congenital diseases.
Since this is a small family-owned breeder, do not expect litters every year. Their adult mini Poodles weigh twelve pounds once adults.
The Process Of Acquiring A Puppy
Waiting lists are rather long with small breeders, so fill out the contact form on the homepage to get on it as soon as possible. You can also call the phone number provided below.
Their puppies are priced at $1500 and can go up to $3000. You will definitely have to deposit a fee to reserve the puppy, but the amount you have to pay is undisclosed on the website. All contracts are limited AKC without breeding rights and include a spay/neuter clause.
Breeder Information
Phone: +1 757-288-8775
Email: [email protected]
Website: Baby Poodles Of Virginia
Socials: Facebook
9. Ever After Poodles And Doodles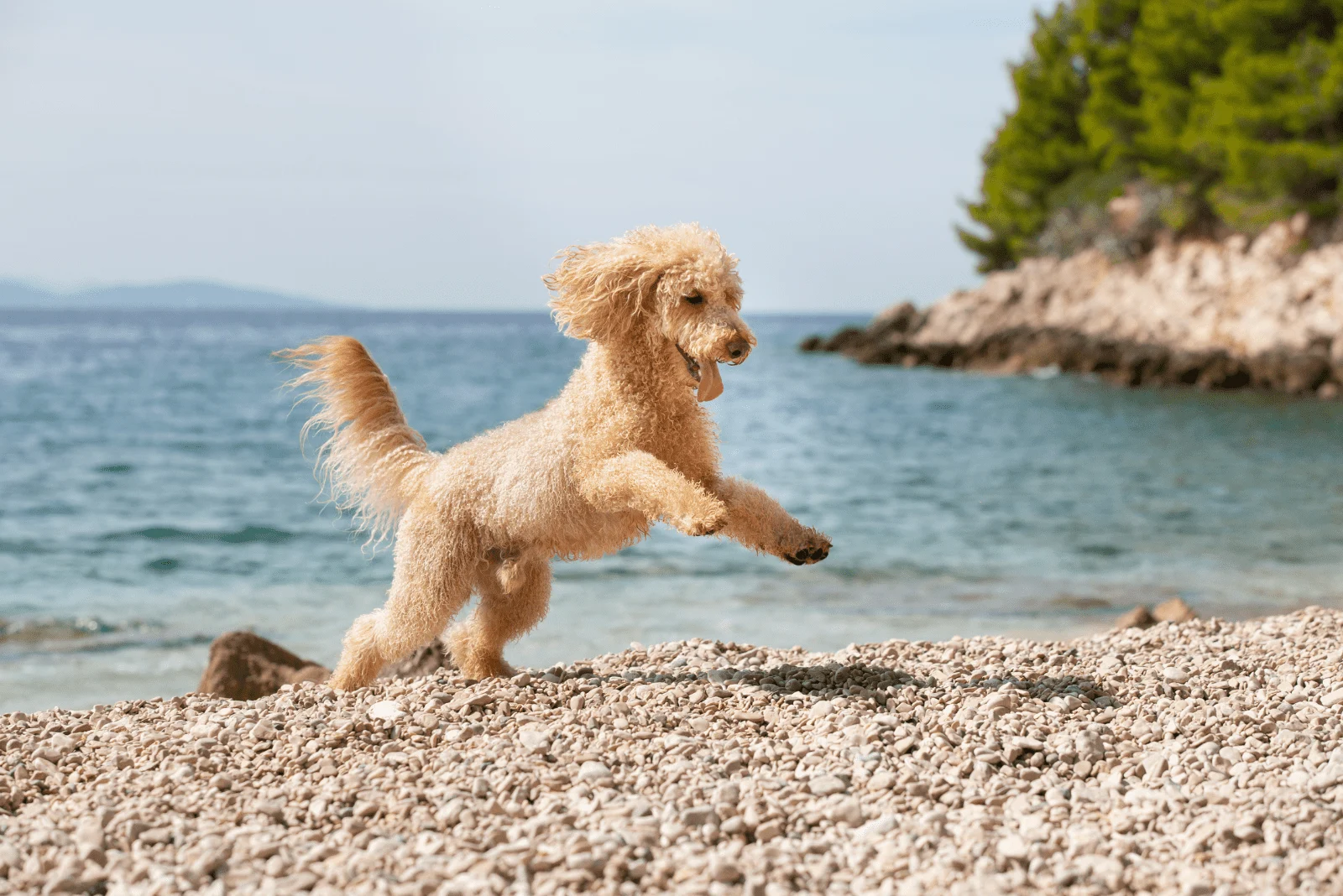 Located within the driving range of Virginia Beach, Ever After gives you a professional customer experience with the feeling that you gained another friend. Their Poodles and Doodles breeding program is among the best in Virginia.
Their Gooddog responsible breeder seal of approval is a testimony to their healthy pups with high socialization skills and AKC registration. In addition to the ENS puppy culture, their pups are Badass Breeder Curriculum.
In addition to the usual deworming, vaccination, and health check papers, you get a two-year health guarantee. The Goldendoodles go through additional, mixed breed-specific tests for genetic and congenital diseases.
The Process Of Acquiring A Puppy
Applying for a puppy is done through their Gooddog profile. Once you tell them what color and gender of puppy you are looking for, they will respond with a quote. The puppy prices start at $900 and go up to $2100.
A $200 deposit fee is required and non-refundable unless the puppy gets sick or diesel while still with the owner, Kelsey. You will be able to pick up your puppy once it reaches the age of eight weeks or have it shipped to you via ground transport (additional fee).
Breeder Information
Address: Lynchburg, Virginia
Website: Ever After Poodles And Doodles
10. AKC Marketplace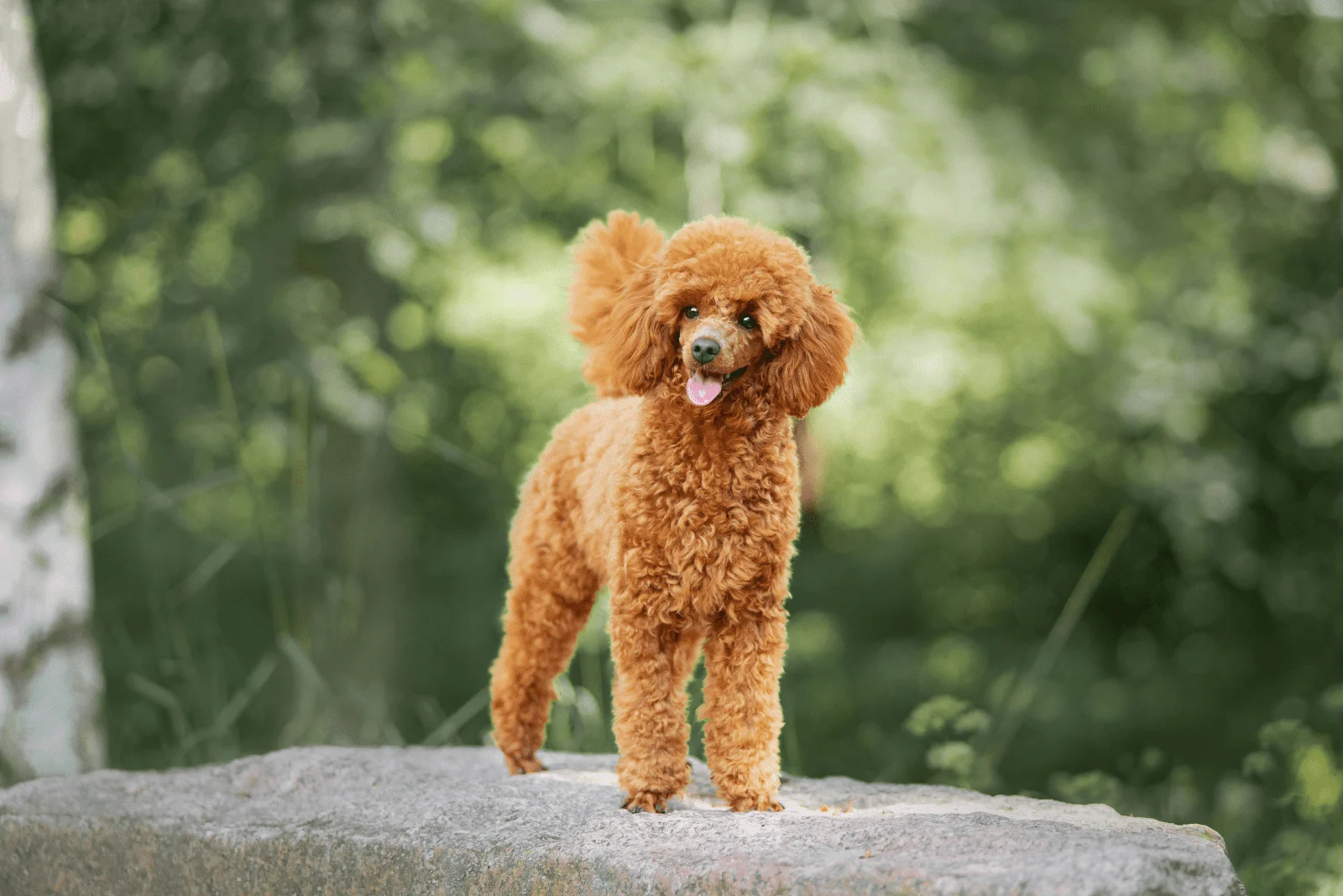 I know there are many websites that look like Gooddog or AKC Marketplace, but they are usually puppy mills or have registered users who own them. This is to be avoided at all costs because there is no ethical breeding in those places.
Oftentimes a breeder does not have a webpage, socials, or any type of online info, and Gooddog and AKC Marketplace provide them with some online presence. It is a great way to find a breeder that lives close to you without ever knowing they existed.
The AKC Marketplace with Poodle breeders in Virginia is a good resource to have in case you are looking for something really specific. The same goes for the Gooddog equivalent.
Summary
As promised, I delivered to your screen only the best Poodle breeders in Virginia. Now, it is on you to reach a hard decision of what color, sex, or mix of Poodle to get. I never forget to mention adopting a dog. There are many excellent dogs with good pedigrees that have been abandoned.
From a practical point of view, you save the acquisition cost, and get an adult dog that already knows how to behave. The thing most people fear when considering adopting a dog is getting one that has a bad temperament or health.Both arguments are valid, and in the end, it is all about your and your family's preferences. Go now, and poodle your worries in the research.
Read Next: 7 Yorkie Breeders In Virginia: The Old Dominion's Best