Are you trying to find a lovely, active, non-shedding, and well-mannered dog? Poodles always possess these beautiful qualities regardless of their size.
A Poodle is unquestionably the dog for you if you reside in Colorado and are seeking a companion who will chill out at home alongside you but also love a nice hike.
Check out some of these breeders now to begin the process of taking home your new furry companion, as they are here to help you choose the ideal pet!
Generally speaking, we searched for Poodle pups in Colorado from breeders who perform health tests, genetic tests, and provide a puppy warranty.
We always advise asking a lot of questions during an interview with any prospective breeders about the personality, appearance, and history of their dogs.
Try to avoid buying a Poodle puppy from Poodle breeders in Colorado which are some kind of backyard or puppy mill breeder if you don't want to get a sick dog.
Poodle Puppies For Sale In Colorado
Prior to selecting a Poodle breeder in Colorado, it's crucial to choose the type of Poodle you prefer. You may choose a Poodle that suits your tastes whether you desire a tiny dog or a huge dog because they are a unique breed that exists in all various sizes.
Selecting a size might help you focus on which breeders to consider because most breeders concentrate on a specific Poodle size. Poodles typically come in toy, tiny, medium, and standard sizes (check out the standard Poodle growth chart!).
Your preferred Poodle's color is a further factor to take into account when selecting a breeder. Although breeders cannot ensure that all puppies will have the same coat color, knowing which color the parent dogs are will help you narrow down your list of Colorado breeder alternatives.
Last but not least, before choosing a breeder, it is crucial to make travel arrangements. Poodle puppies can be shipped from certain breeders to their new families in Colorado, while others have tight rules prohibiting it.
To determine whether it is viable for you to buy a puppy from a breeder, be sure to enquire about their policies if there is one in which you have an interest.
1. Grace Poodles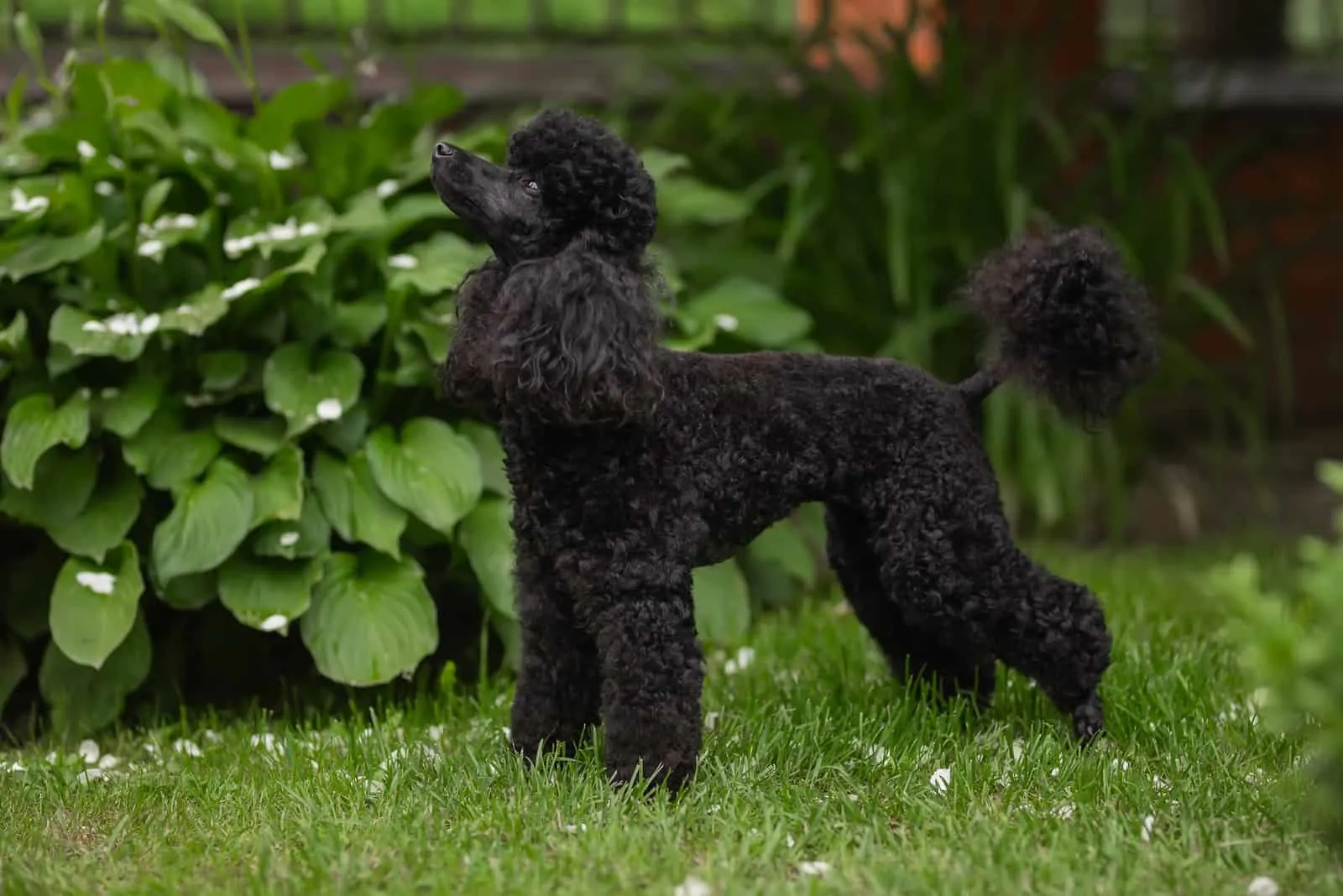 In Colorado, Grace Poodles is an excellent place to look if you're seeking a friendly, laid-back Standard Poodle. They take great satisfaction in producing Poodles with excellent dispositions, high intellect, and a desire to please.
On their website, you may see the Poodle puppies that are now available in Colorado. You may check which Poodle puppies are currently booked and which ones are still looking for their permanent home thanks to this. You may also find out the names of the parents and the cost of each puppy from this.
You shall receive a one-year health guarantee if you choose to purchase a pup from Grace Poodles to make sure your new puppy is in good health.
Before being sold, every one of their Poodle pups in Colorado receives an in-depth veterinary checkup, is de-wormed, and begins receiving vaccines.
You will however receive an American Kennel Club registration application form when adopting a purebred Poodle so you may register with this well-known group.
Each litter's parent dogs are listed along with their photographs and genetic testing findings. This will demonstrate the parent dogs' good health, ensuring that the Poodle puppy you receive is also healthy.
On their website, you can also read a brief profile of each parent dog that includes information on temperament and personality. Even footage of these pets is available! This provides you with a decent sense of the potential temperament of your new Poodle puppy.
In order to verify that the puppies are well-socialized before being adopted, you may watch the puppies interacting with new individuals. Therefore, get in touch with Grace Poodles right now to secure your new family member if you're considering buying a dog from them!
Most important info:
Location address: Fountain, Colorado, United States
Phone number: 719-342-9281
Contact email: [email protected]
Website: Grace Poodle puppies Colorado (www.gracepoodles.com)
2. Le Harrell's Standard Poodles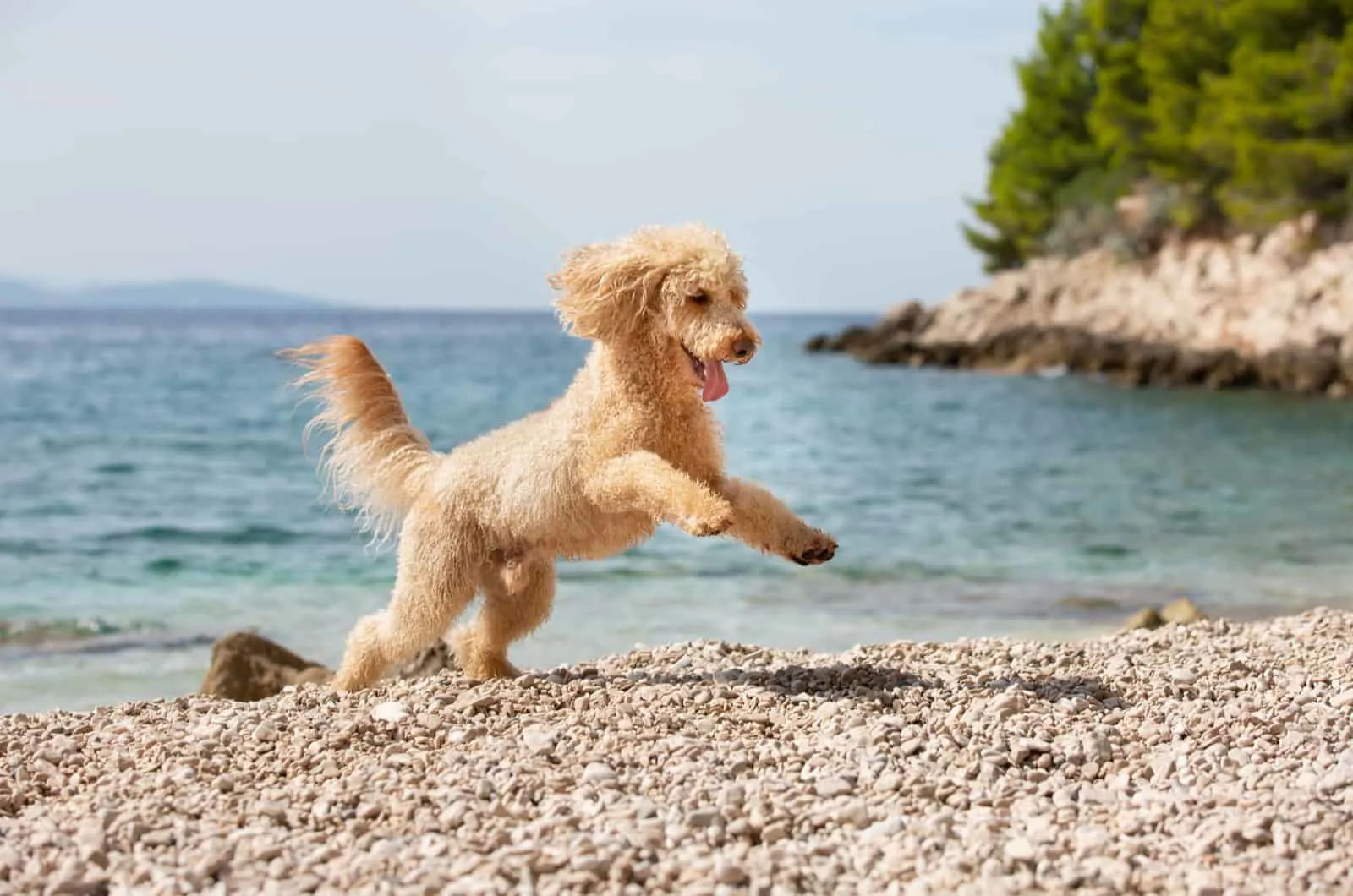 Breeding wholesome, calm dogs is the aim at Le Harrell's Standard Poodles. The Poodles raised at Le Harrell's are gorgeous, smart, healthy, and athletic. In essence, the ideal dogs!
Le Harrell's raises its Poodle pups inside and gives them plenty of opportunities to interact with individuals of various ages. Early socialization produces calm, cooperative dogs that easily adapt to their permanent homes.
Each of the Le Harrell's Poodle babies receives early cerebral stimulation as a consequence of their extensive experience training service dogs, resulting in robust brains and bodies.
There are many well-trained puppies available at Le Harrell's that are simply waiting to make wonderful family pets because not every dog there ends up as a service dog.
On the company's webpage, you can see every parent dog. To guarantee that your Poodle puppy is free from inherited ailments, these dogs are health checked for more than 150 different genetic diseases.
Each parent dog is also genetically examined for color as well as coat type. In order to produce the ideal litter of Poodle puppies in Colorado, parent dogs are matched with their most suitable mate.
On their website, you may see expected litters and their due dates. Additionally, it specifies the predicted Poodle puppy color as well as the characteristics of the parent dogs.
You may examine the waiting list for a certain litter to determine what list to choose. Contact them right now to be put on the waiting list to receive one of these adorable puppies.
Most important info:
Location address: Falcon, CO, United States
Phone number: 719-651-1358
Contact email: [email protected]
Website: Le Harrell's Standard Poodles
3. Waggin Tails Poodles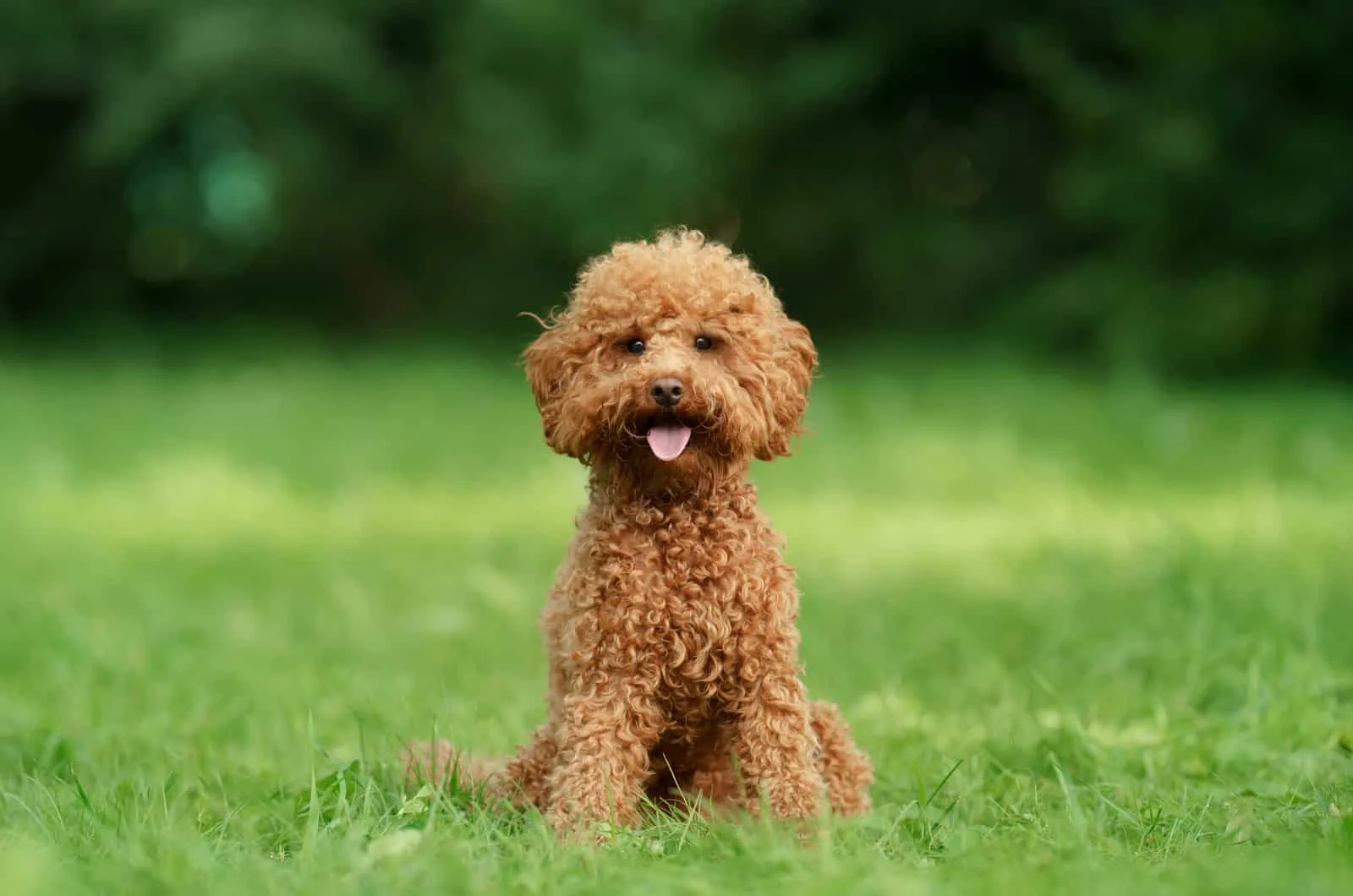 A family-run breeder of Poodles located close to Colorado Springs is called Waggin Tails Poodles. The dogs and pups may play and run around on the family acreage because they live on a ranch.
They nurture their Poodle puppies in the family home in Colorado, in which they are exposed to kids and adults of all ages, which helps to socialize them effectively.
They have been certified, examined, and AKC-approved as a breeding program facility by the American Kennel Club as well as the State Club.
Since they specialize in placing service dogs, each puppy starts training at approximately three and a half weeks old. Even the best Poodle puppies who do not end up becoming service animals receive this training early on.
Therefore, rest assured that your puppy will be successful on its road to becoming the greatest dog, regardless of whether you intend to train a service dog or simply desire a family companion.
Prior to actually purchasing, every pup at Waggin Tails Poodles gets examined by a veterinarian, microchipped, immunized, and dewormed.
In Colorado, each one of their Poodle pups have also had their tails docked and dewclaws removed. On their website, you may look at the available pups; this will provide you with a photo of your new puppy as well as information on the parents.
The webpage lists the dimensions and color of each parent dog. You may get a decent sense of the size and color of your Poodle puppy based on the dimensions of the parent dogs. The American Kennel Club conducts health examinations on each parent dog and records the results.
You may browse Waggin Tails Poodles' adoption agreement and get in touch with them to start the adoption process if you're interested in taking home a Poodle puppy.
Most important info:
Location address: 13370 Palomino Dr.Calhan, CO 80808, United States
Phone number: 719-332-5290
Contact email: [email protected]
Website: Waggin Tails Poodles
4. Beauvoir Poodles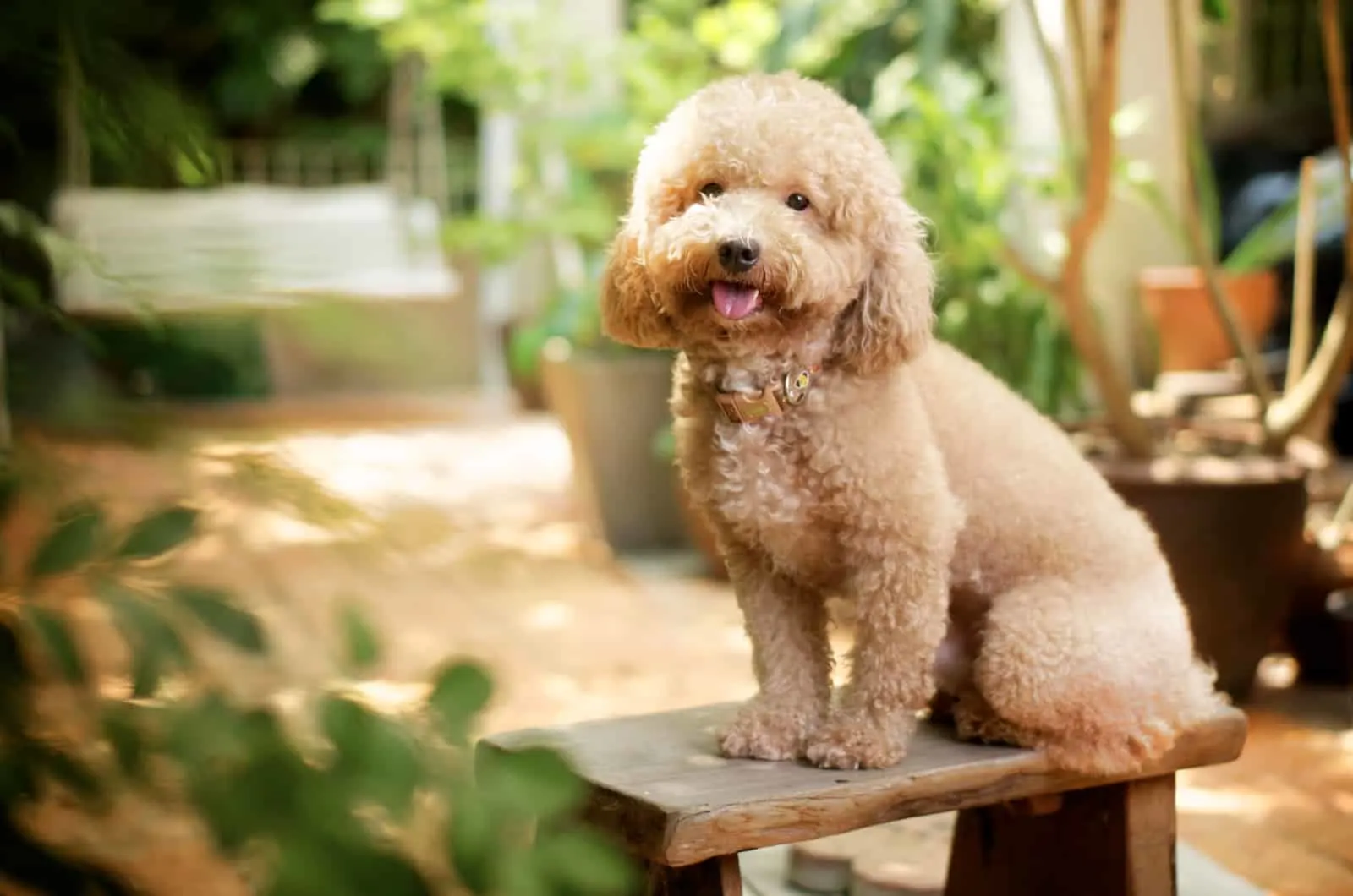 Breeding well-rounded pups ideal for both the competitive show arena and home life is the main goal at Beauvoir Poodles. You may be sure to discover your ideal puppy here since they breed clever, active, and sociable Poodles.
According to Beauvoir Poodles, in order to produce a puppy with a strong lineage, the parents should be strong and submissive. Each parent dog has had a health examination and is a champion of the American Kennel Club.
At least one obedient competition championship has been won by them. Visit the Beauvoir Poodles site to see these parent dogs' health testing results.
Beauvoir Poodles is happy to help new and established Poodle owners with any questions they may have regarding the breed.
Because they specialize in Poodles, they are knowledgeable about proper Poodle training, trimming, and wellness. Their Poodles are dewormed and have completely finished vaccinations. You may get in touch with them right now if you've got any inquiries.
Contact Beauvoir Poodles if you're looking for a Poodle puppy in Colorado which will make the best companion and competitor. They will assist you in finding the ideal dog.
Most important info:
Location address: Boulder, Colorado, United States
Phone number: 720-291-6253
Contact email: [email protected]
Website: Beauvoir Poodles
5. Sillydogs Poodles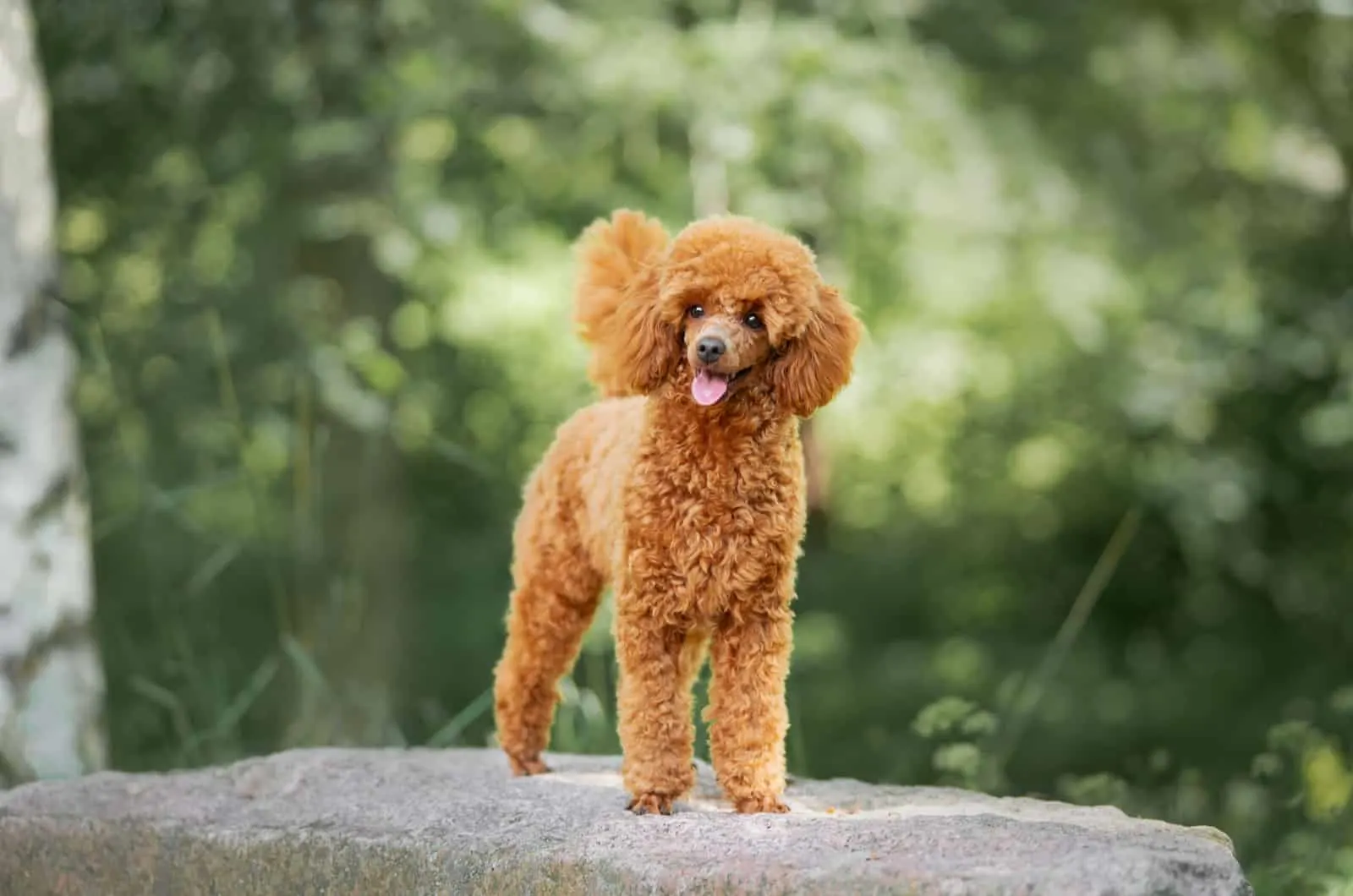 Since 2004 Sillydogs Poodles have been a reputable breeder of Poodles. They have a long history of breeding and producing poodles, and they are state-inspected and certified.
Sylvester was the one who kicked everything off. He was the initial Poodle they ever had.
He joined the family right away, after they adopted him, while their four other children were all less than five years old. They developed a passion for poodles thanks to Sylvester, who also inspired them to begin breeding and growing the dogs themselves.
They are present when they birth the puppies, who are born and nurtured in the family's home. This guarantees that the pups are cared for and receive all the attention and affection they need. They are bred to be the perfect family dogs.
The attention and resources Sillydogs Poodles devotes to each one of their pups demonstrates the extent of effort they invest into them.
Beginning with the initial visit to the vet for the removal of the tails and dew claws, through being raised inside till they are 4 weeks old, to the presentation of the pups' first diet with NuVet. Sillydogs Poodles is devoted to ensuring the welfare of its dogs.
Before they are prepared to move into their new home, they also give them two vaccines and dewormings. This shows how committed they are to the safety and well-being of the pups.
Most important info:
Location address: Paonia, Colorado, United States
Phone number: 970-275-5525
Contact email: [email protected]
Website: Silly Dogs Poodles
6. Durango Poodles
It's a great idea to purchase a poodle from Durango Poodles. The 32-acre property is ideal for dogs, and it is 10 miles west of Durango. The name Clydius Acres was given to the property in honor of the owners' first Poodle, which they say was one of the best dogs ever.
Their breeding approach is primarily guided by the principles of health, temperament, and friendship. They are concerned that their pups will make the best friends.
As opposed to certain other breeders, Durango Poodles maintain dewclaws and do not cut tails since they feel these characteristics are healthier and more useful. They encourage their Poodles to act and behave like Poodles.
A puppy's development depends greatly on how well they are socialized as young animals. It aids in their development as self-assured, adaptable canines. Durango Poodles give their puppies a lot of socialization since they understand how important it is.
To breed self-assured, content puppies, they employ a method called Puppy Culture. In the first eight weeks of their life, your puppy will spend a lot of time with kids and be confronted with a diverse range of scenery, noises, and scents.
They offer miniature Poodles as well as standard Poodles.
Durango Poodles prioritizes their relationship with their puppy customers and sees themselves as "forever" breeders. They are always accessible to answer any inquiries you may have regarding caring for and teaching your puppy since they think that communication is essential.
Most important info:
Location address: Hesperus, close to Wellington, Colorado, United States
Phone number: 970-903-6145
Contact email: [email protected]
Website: Durango Poodles
7. Strut Your Stuff Standard Poodles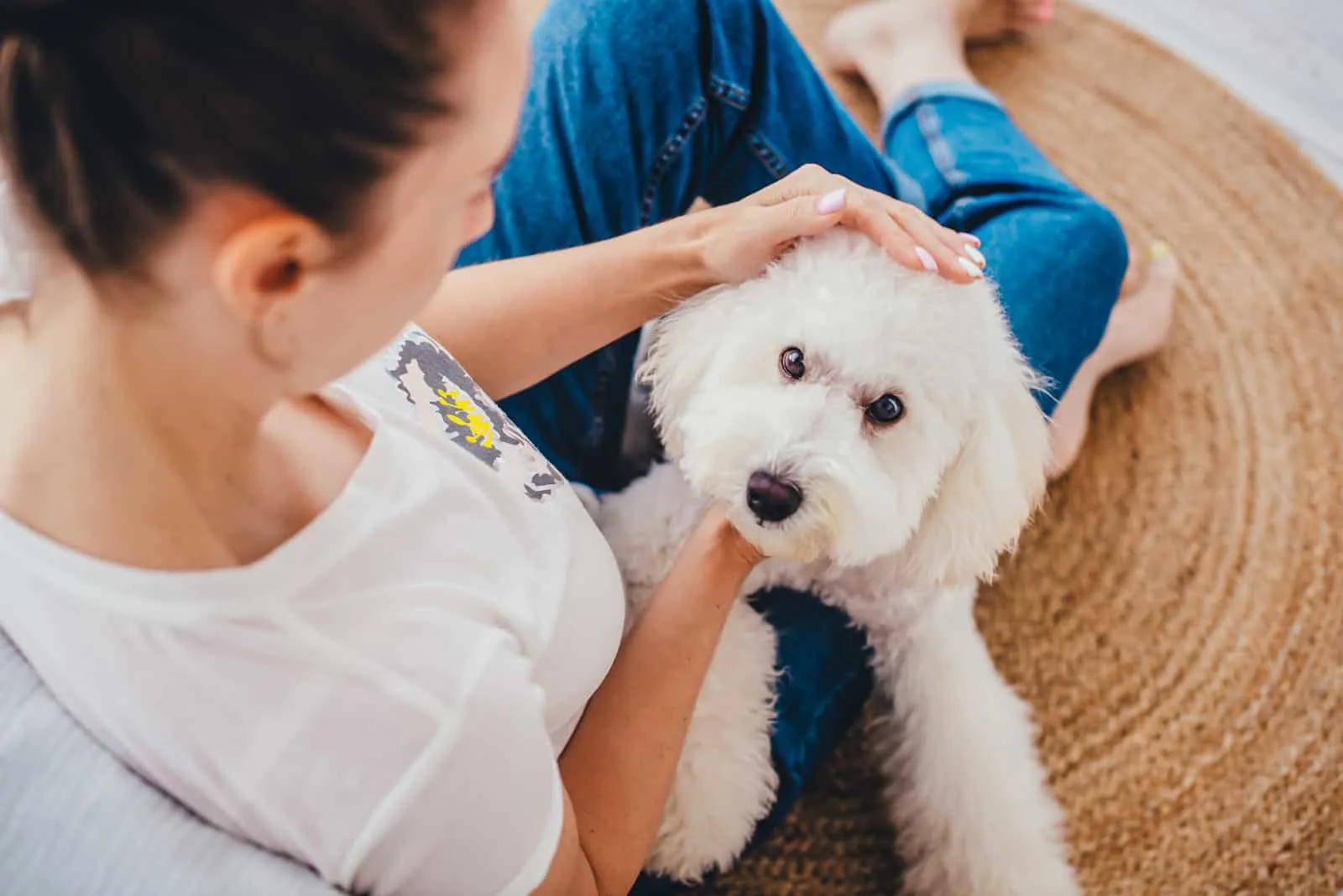 Standard Poodles seems to be a smaller kennel, and they only produce Standard Poodles. They are ranchers who reside on an 80-acre property near Wellington, Colorado.
In addition to being physically healthy, Strut Your Stuff Standard Poodles strives to create puppies with good temperaments that thrive in a variety of sports they like, including agility, behavior, cattle herding, and of course retrieval.
The Poodles are hypoallergenic, which helps people with allergies to experience having a pet without any runny noses or sneezing problems.
They produce just one or maybe two litters of Standard Poodles each year as a smaller breeder. By breeding in small batches, the breeder has more time to familiarize himself with their puppies and can offer each one the care and attention they require.
Most important info:
Location address: Carr, Colorado, United States
Phone number: 970-481-3467
Contact email: [email protected]
Website: Strut Your Stuff Standard Poodles
8. Powder Valley Poodles
Breeders of premium miniature, toy, as well as standard Poodles definitely include Powder Valley Poodles.
The devotion to genetic quality and the trainability of Powder Valley Poodles makes them an excellent choice for your future dog.
All of their dogs have undergone thorough genetic testing to confirm that they are well-behaved, free of hereditary problems, and structurally sound.
They have incredibly trainable Poodle pups since we're on the subject. You can train your new Poodle quickly whether you've never owned dogs before or are an experienced pro.
The pups from Powder Valley Poodles make wonderful household pets as well as outstanding service dogs. They will bring years of company to both you and your family and are energetic, loving, and healthy.
Don't be shocked if they inform you there is a long waiting list when you inquire about the accessibility of their forthcoming litters. Put your information on their waitlist as quickly as possible if you're interested in a pup from Powder Valley Poodles.
Most important info:
Location address: Wellington, Colorado, United States
Phone number: 970-568-7585
Contact email: [email protected]
Website: Powder Valley Poodles
Final Word
A Poodle is unquestionably the dog for you if you desire an active, perceptive, elegant, and well-behaved dog, no matter the color or size.
If you are in Colorado, look into the breeders listed above to begin the process of bringing your new pet home! These are, in our opinion, the best Poodle breeders in Colorado.
We strongly advise you to personally check out any Poodle breeder to ensure they are not a puppy mill or a backyard breeder. You may be sure that your Poodle puppy will be content and healthy thanks to this.
You May Also Like To Explore: