The kingdom of mixed breed dogs is blessed to have a pup like the Poochon. You may know it as the Bichapoo or the Bichpoo, but they all mean the same: a lovely Bichon Frise Poodle mix!
The whole point of creating a Poochon pooch was to get a hypoallergenic pet with great companion skills. The pioneer breeders surely managed to create an incredible dog. With its curly coat in lots of shades of red and apricot, the Poochon is truly a sight for sore eyes.
Okay, we get how pawmazing the Poochon is, but we have another problem here. Where to find this unique Bichon Poodle puppy.
No worries – we've got you covered! Today, PupVine's presenting the best of the best. These breeders are the ones you can trust when it comes to Poochon hybrid pups!
Poochon Puppies For Sale In The States
I was absolutely thrilled to bring you the finest Poochon breeders in the States. I feel like the era of Poochons has come, and they'll become more popular than some other small dogs. Mini Goldendoodles, who?
Why don't we check out PupVine's top eight Poochon breeders together?
1. Grace Wood Farms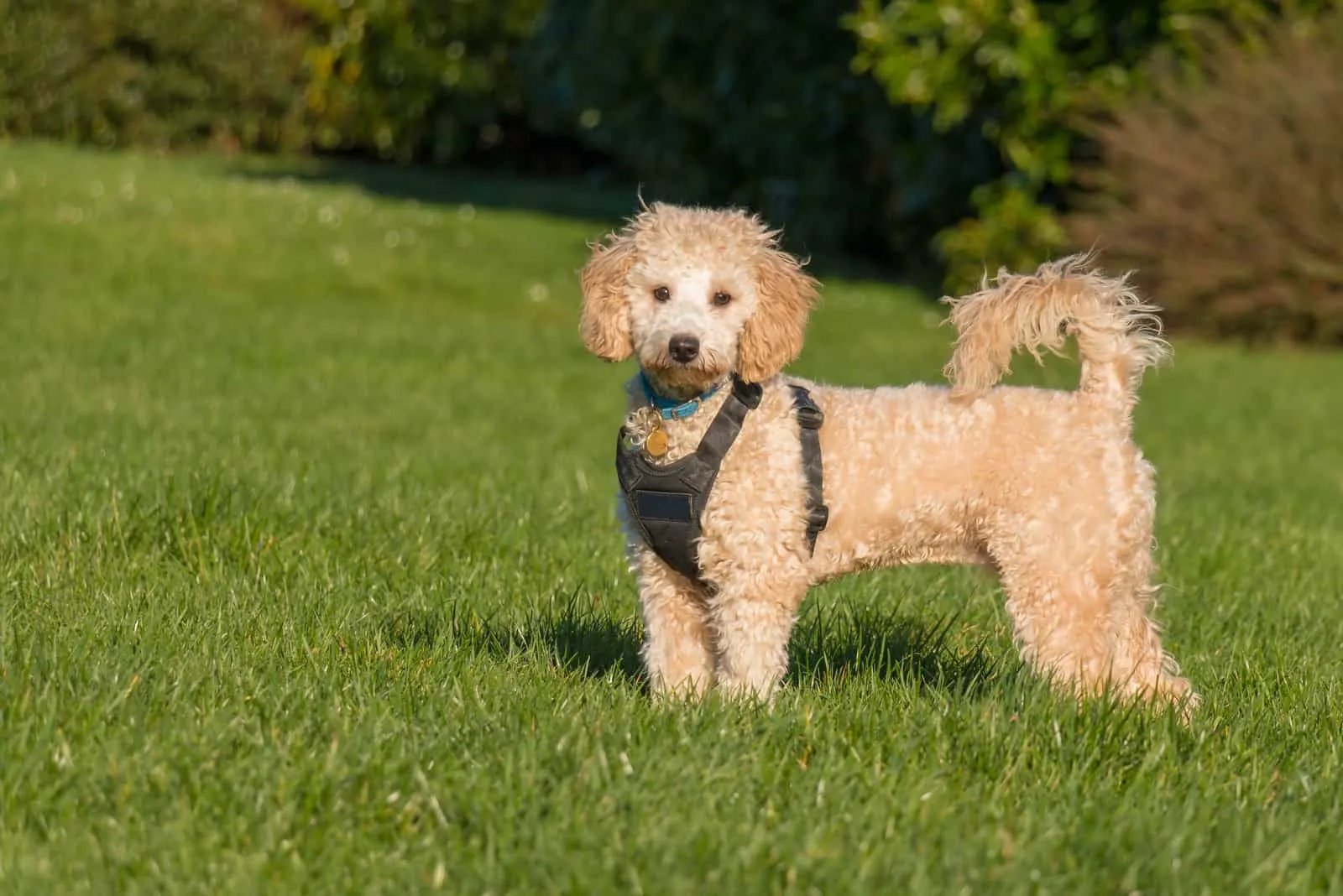 They sure love Doodle puppies at Grace Wood Farms! This giant family consists of all kinds of Sheepadoodles, Labradoodles, Bernedoodles, and our lovely little Poochons. Of course, we can't forget the foundation of every great kennel – a good breeder.
Luke and Britney Stasi, along with their kids, want to make sure they produce Doodles with love. The proof that they're doing a terrific job lies in the number of sold puppies, or new family ties made, as they like to say it.
Grace Wood Farms is a completely family-run business. They breed and raise puppies inside their family, making sure they're exposed to ENS (Early Neurological Stimulation).
Before you get a Grace Wood Poochon, you'll need to wait until the litter is announced. They don't breed like crazy here, and only have Poochon puppies occasionally. A Poochon from this breeder will cost you $3,550.
The price may go up if you demand a specific color, such as merle or tri-color. But, generally speaking, all Poodle colors can be present with Poochons.
In case you can't come over and pick up your Poochon puppy in person, there's a transportation service available. No matter if it's air or land traffic, a puppy nanny will be present to ensure your Poochon pooch arrives home safely.
If you have any questions about the adoption process, contact Britney and Luke. They'll be thrilled to welcome you into their family!
Breeder's details
Website: Grace Wood Farm
Phone: 803-888-4149
Email: [email protected]
Social media: Facebook
2. Sycamore Grove Farm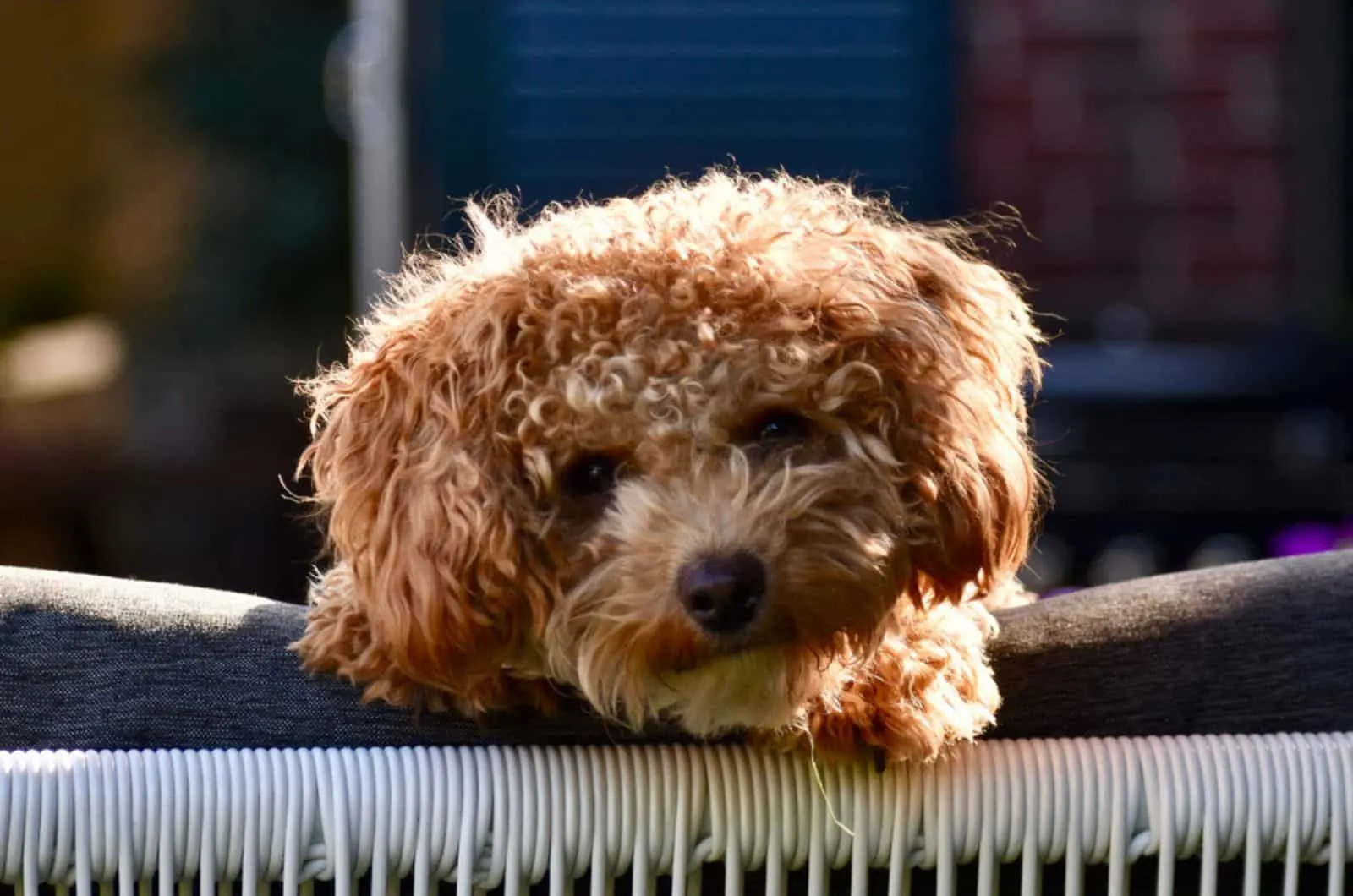 When Scott and Beth started raising Poochons back in 2004, they truly believed their lives would be enriched with the presence of these pawdorable little pupsters. What they didn't know is that many other lives would be enriched after adopting a Poochon.
When it comes to picking a hybrid dog, it's always tricky because no one can be 100% sure of a good breeder.
Picking a purebred dog is much easier.
However, Sycamore Grove is not a breeder that just showed up on the radar. They have been around since the 1970s when the couple first began breeding Labrador Retrievers. Over the years, the breeding practice expanded to many Doodles, most recently, our Poochon.
Poochons belong to the group of small dog breeds. They may not be AKC-approved, but that doesn't diminish the fact that Beth and Scott breed for excellence. Their Poochons have clean lines, and they are occasionally mixed with Maltese pups just to ensure the cuteness factor.
Sycamore Poochons aren't only sweet on the outside, but they're kind, loving, and friendly, too, which makes them amazing companions. In fact, one of the breeder's Poochons is serving as an emotional support dog. Isn't that incredible?
The Newtons should have a new Poochon litter soon, so contact them for more information on the availability and prices. Don't be surprised if they tell you that all of their puppies are already spoken for because their great quality is well-known among Poochon lovers.
Breeder's details
Website: Sycamore Grove Farm
Address: 151 Duncan Store Road, Columbia, VA 23038
Phone: 804-375-3775
Email: [email protected]
3. Liza Doodle Little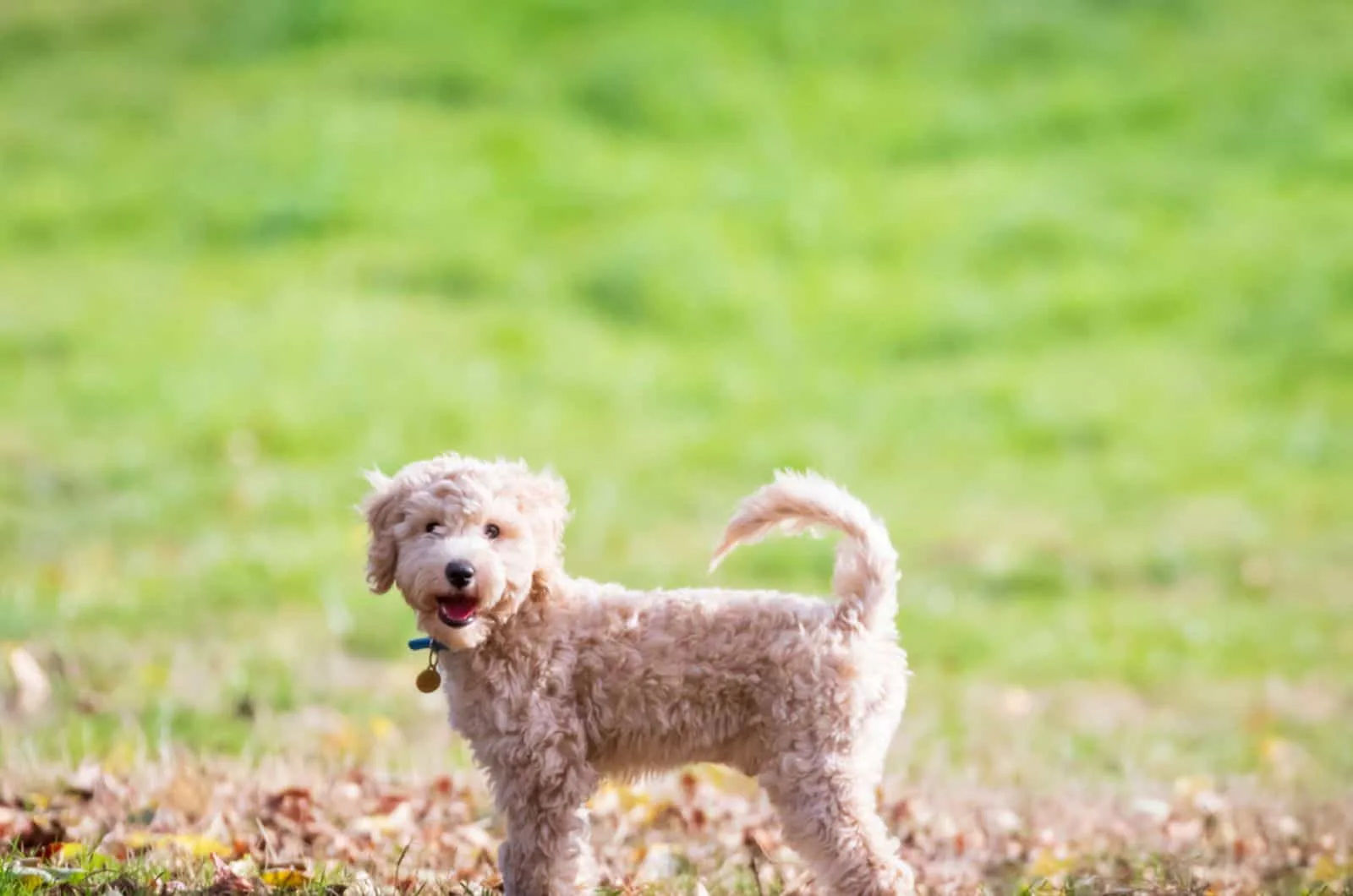 Liza, from Liza Doodle Little, is extremely proud of her furry family members: Bichon Poos, Goldendoodles, and Aussiedoodles. The word about these Doodles spreads insanely fast. They are already known as one of the finest Doodles in the States.
We're not sure what made Liza breed Goldendoodles and Aussiedoodles, along with a less-known Doodle type. However, she has managed to make Poochons or Bichon Poos as popular as the first two designer dogs.
This is a breeder who plays everything by the book. You'll have to reserve your Doodle Little puppy on time because they get adopted rather quickly. So, be quick and react as soon as new litter information is posted.
Puppies get to stay at home with their mommy up until they reach eight weeks of age. That's the ideal time for adoption into a new forever home.
If you browse their website, you'll notice they occasionally have older dogs up for adoption. They're usually their studs and dams that served their years as excellent breeding stock, and now want to live their senior years in peace.
Maybe one of those gorgeous Georgia peaches will steal your heart, too!
Breeder's details
Website: Liza Doodle Little
Address: Harlem, Georgia, United States
Phone: 706-799-9243
4. Rolling Meadows Puppies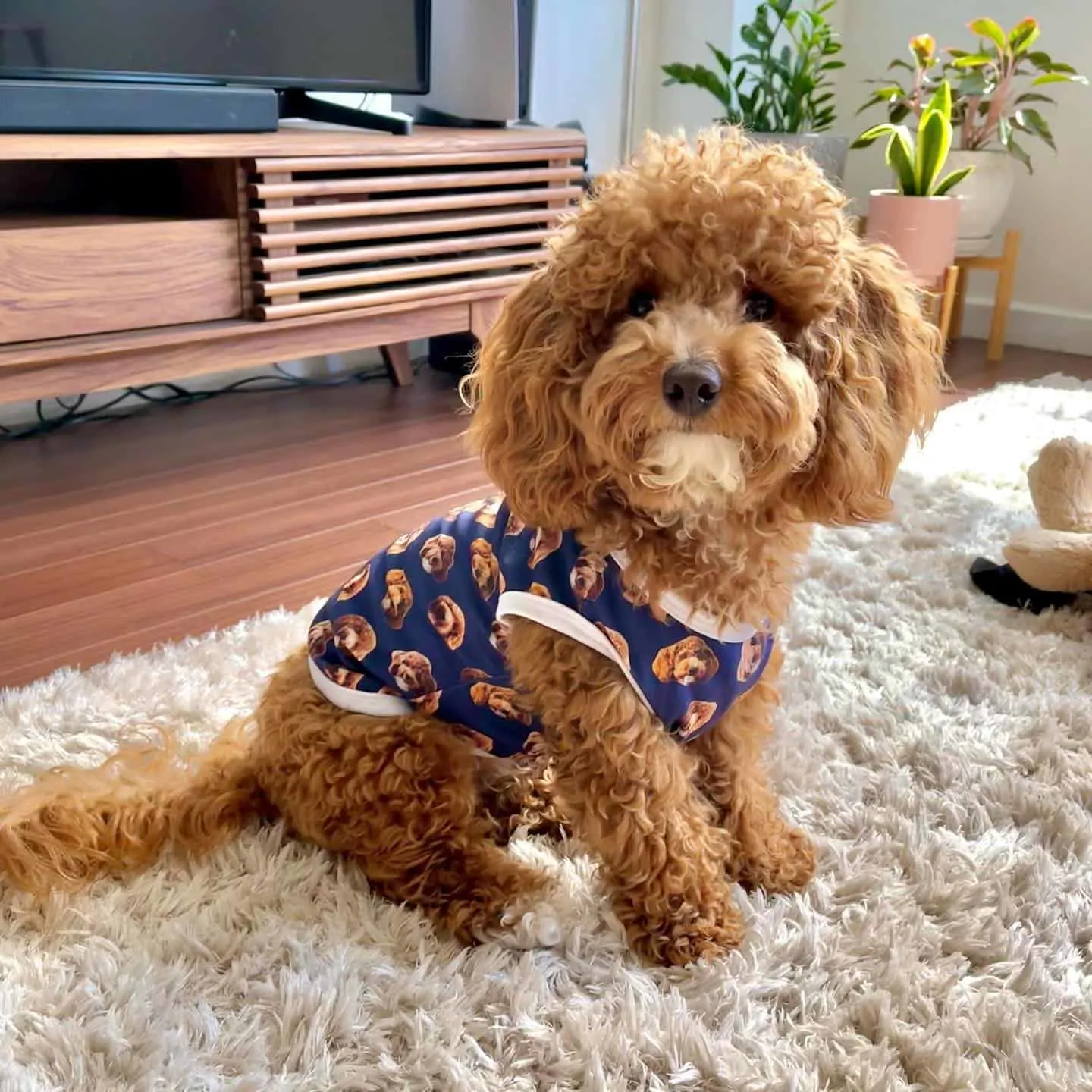 Photo from: @mrwaffles.dog
Tammy, from Rolling Meadow Puppies, is madly in love with her Doodles. Besides our dog of the day, the Poochon, Tammy also breeds and raises Maltipoos and ShichonPoos. She's one of those breeders who makes sure that when you adopt one of her Poochons, you get the whole package.
All puppies will be completely ready to start their new life with their new dog parent.
They will be examined by the vet, have their dew claws removed, and will have all their vaccinations received. Also, her puppies come with lifetime support, which is incredible!
As far as the health guarantee is concerned, you don't have to worry: Rolling Meadows' Puppies come with a one-year health guarantee on congenital issues.
Prices are not available on their website because that's something you must discuss with Tammy. However, it is known that all puppies require a $250 non-refundable deposit. It's always better to contact the breeder for further information since different Poochon colors will be listed at different prices.
Tammy's puppies come from AKC-approved Poodle parents. The puppies are usually red or apricot, but all of them are equally lovely. Also, they can sport any of the approved Bichon colors.
In case you want a puppy delivery service, that will also be available for a standard shipping fee. Your puppy will fly in, along with a puppy package containing a sample of his dog food as well as a useful guide on raising your Poochon puppy.
This is only the tip of the iceberg of what makes Rolling Meadows Puppies one of the finest breeders of all time in Iowa.
Breeder's details
Website: Rolling Meadows Puppies
Phone: 319-752-7072
Email: [email protected]
5. Elmbrook Farm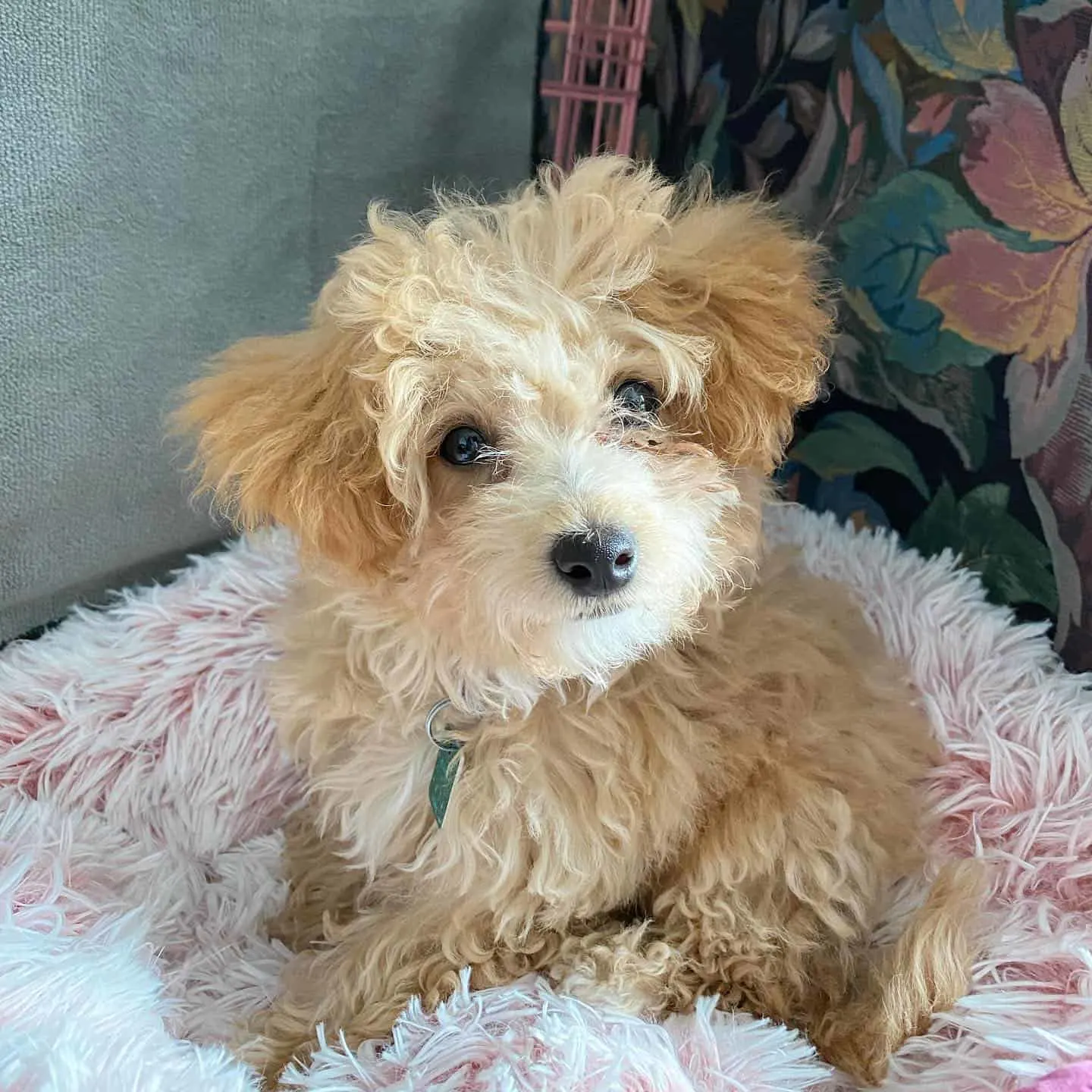 Photo from: @lalathepoochon
Poochons are already small, toy dogs, but toy Poochons are definitely the ideal specimen of the toy dog group. Our next breeder on the list, Elmbrook Farm, specializes in breeding and raising toy Poochons as family pets. What makes toys different from regular Poochons is the fact that they come from toy Poodles and toy Bichons.
This family business first started breeding Cavapoochons, but they eventually switched to toy Bichon Poodles because they are one of the best hypoallergenic and low-maintenance dogs out there. However, before their Doodle years, the family used to breed Jack Russel Terriers and Sealyham Terriers. Those lines are now bred by their daughter.
The beginning is promising, but what's supposed to make you fall in love with Elmbrook Farm puppies?
Elmbrook Farm offers a lot of things that other breeders don't. First of all, there's lifetime support for every sold puppy. No matter what kind of question you have about your Bichpoo, this dog breeder will be ready to help you.
Also, in case something turns up and you're not capable of taking care of your new puppy, Elmbrook Farm will gladly jump in and take the puppy back.
This breeder raises their puppies by using the polished puppy method, ensuring high-quality and exceptional temperament. All dogs, including the parent breeds, are tested for hereditary diseases.
You'll like the Bichpoo for its cute appearance and hypoallergenic traits, but you're gonna love it for its sweet nature.
Breeder's details
Website: Elmbrook Farm
Phone: 207-576-1202
6. Family Teddy Bears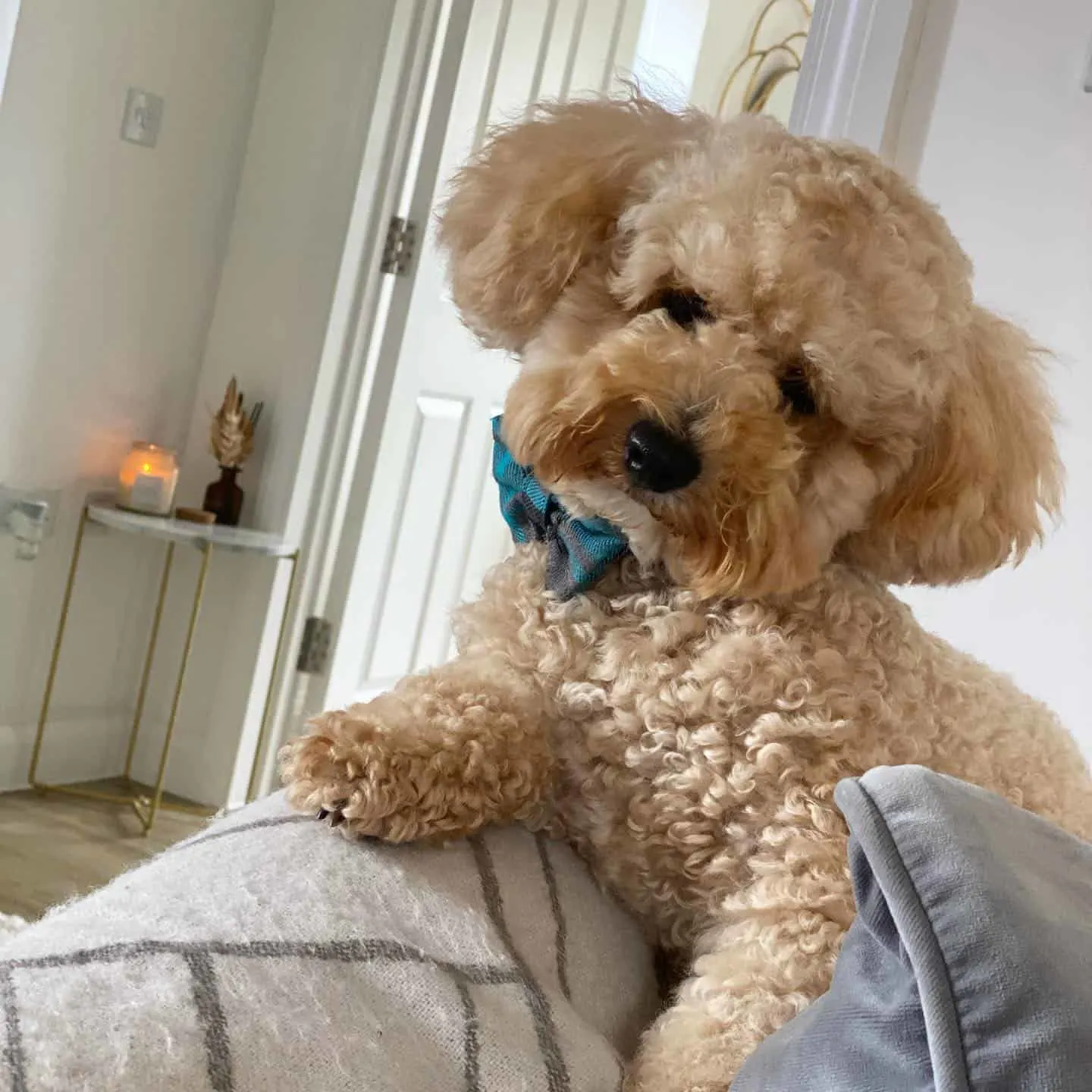 Photo from: @rupert.thepoochon
The first thing that amazed me about Family Teddy Bears is that they offer a guarantee like no other breeder.
An incredible four-year health guarantee comes with Family Teddy Bears' puppies! Name a Poochon breeder who can top that!
Family Teddy Bears is focused on breeding only Teddy-bear-like puppies. Besides Poochons, this breeder also offers Maltipoo puppies, Lhasapoos, Cavapoochons, Zuchons, etc.
Teddy Bear puppies aren't only dogs that look like Teddy bears. They can be wonderful family dogs, too, because Jan, from Family Teddy Bears, makes sure that all pups pass their socialization lessons with the highest marks possible.
They're all well-behaving dogs that know when it's playtime, and when it's time to show off their brilliance.
For more than 25 years, Family Teddy Bears has been the place to contact if you want a cute, small dog with an excellent temperament and zero health problems.
Breeder's details
Website: Family Teddy Bears
Phone: 615-785-5055
Email: [email protected]
Social media: Facebook
7. Petite Joie Puppies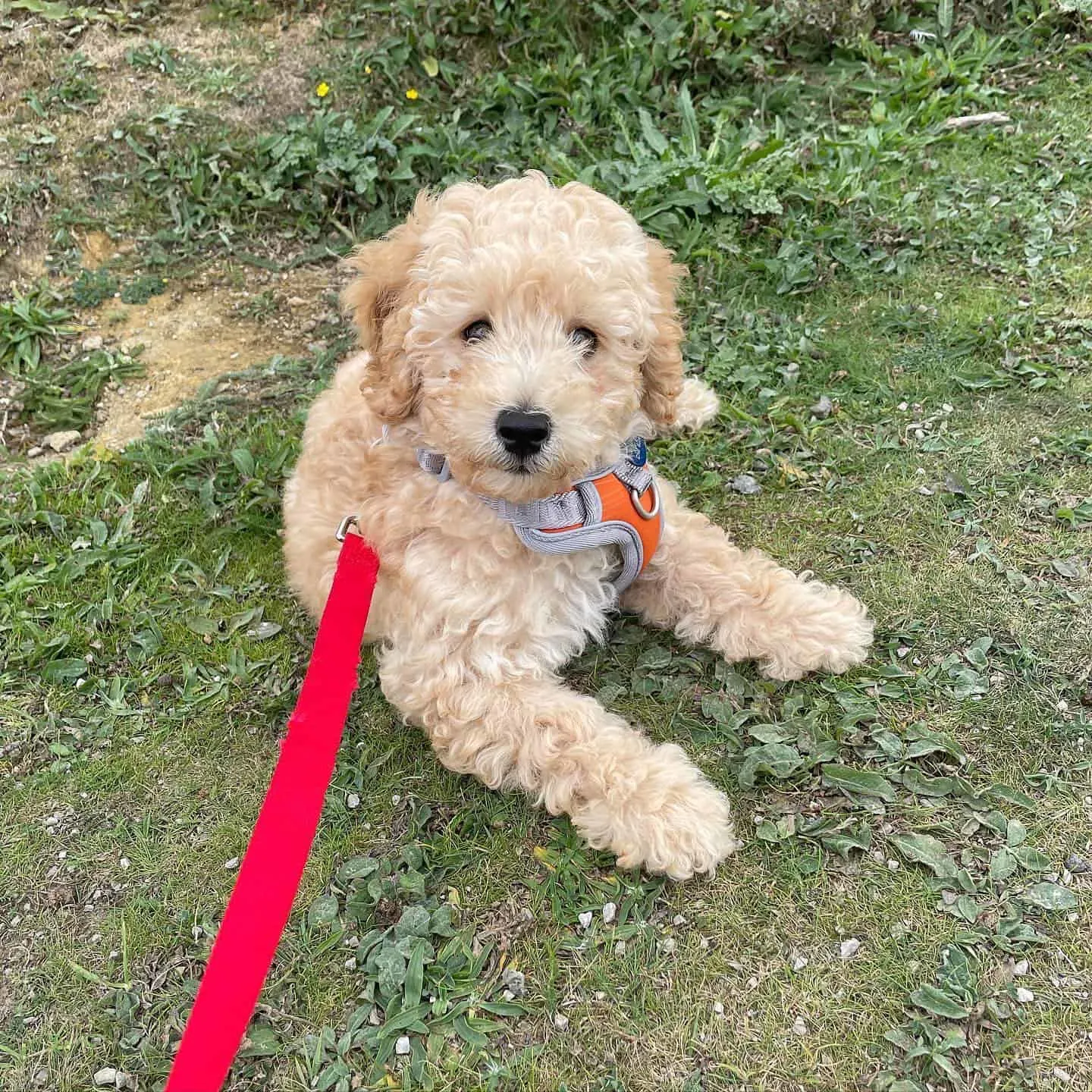 Photo from: @poochon_eddie_etc
Poochons are dogs that are blessed with a long lifespan of 12 to 15 years. But, to ensure that your pup lives that long, you must get a dog from a trustful source. Petite Joie Puppies is the right kind of choice to make.
This breeder has a big family of designer pooches under one roof, including Havanese, Bichons, mini Poodles, and Coton de Tulear-mixed puppies.
What's so amazing about Petite Joie Puppies is that all dogs are raised by using Cesar Milan's and Monks of New Skete methods. They're submitted to ENS, and tested regularly for health conditions.
When you get a Petit Joie Poochon, you can expect a healthy dog with a one-year guarantee to prove it.
Their Poochon puppies are the sweetest ever, but they come with a tiny flaw. You see, all Poochons easily bond with their family members, and thus, become prone to separation anxiety if left alone for too long.
This isn't something you can exclude during the breeding process, but it is something you can affect after the adoption is completed.
Breeder's details
Website: Petite Joie Puppies
Address: Howard City, 49329, MI
Phone: 616-780-9820
Email: [email protected]
8. Koedam Kennels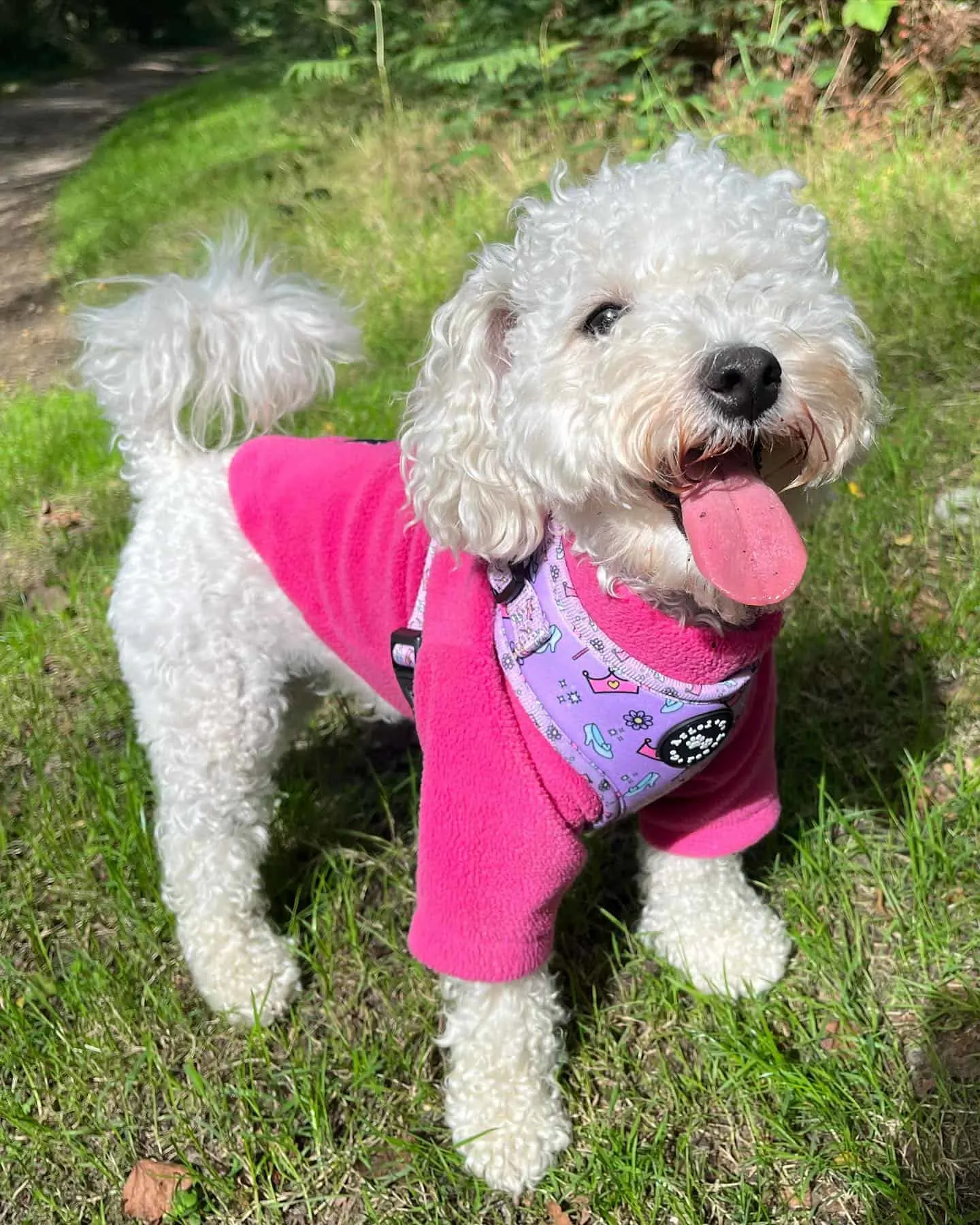 Photo from: @frankie.the.poochon
Lastly, we come to a Poochon breeder that has been around for more than 35 years. How impressive is that?
Meet Koedam Kennels… home to Poochon puppies, Shih Poos, Malshis, Cockapoos, and Shorkies!
This is one of those breeders who breeds only to make others happy. Profit isn't in first place as their Poochons are more affordable than some others. Their puppies start at around $850, but the price increases depending on the puppy. That's quite low compared to a purebred Bichon's price.
Besides breeding Poochons, Koedam Kennels also has purebred Bichon Frise dogs, so you know they produce only the finest pups.
The founder of Koedam Kennels, Gina, is also a proud founder of the Cape Cod Therapy Dog Program. This only proves how committed she is to raising dogs with compassion and a kind temperament.
If you want a Koedam Poochon, contact this breeder and wait for the puppy of your dreams!
Breeder's details
Website: Koedam Kennels
Phone: 712-203-1638
Email: [email protected]
Reliable Toy Poodle And Bichon Frise Breeders
In case you ever have issues with finding available puppies with any of the listed breeders from above, you can always contact some pawmazing Toy Poodle and Bichon Frise breeders we trust.
PupVine has a few excellent sources:
Bichon Frise breeders in Ontario
Toy Poodle breeders in Ontario
To Sum Up…
Surprisingly, there are lots of reliable Poochon breeders in the States. Given the fact that this is a fairly fresh designer dog breed, I was thinking that there won't be that many trusted sources. I'm glad I was wrong.
Now, all Bichpoo puppy lovers can get pawfect puppies without any health concerns.
I know some of you might be suspicious of crossbreed dogs, but designer pooches are as equally adorable and valuable as purebred dogs.
Just look at our Poochon pup, for example. This miniature Poodle and Bichon Frise cross is as cute as it gets!
Read Next: 7 Top Cavapoochon Breeders In The U.S.