Amongst the most popular dog breeds, this dog is within the top 5. Lab puppies are part of the American Dream that all of us strive for. I mean, you cannot imagine a suburban house with a big yard, without a Labrador Retriever Puppy.
The Labrador Retriever is known as affectionate, submissive, and playful. Although popularly maintained as a companion dog, it was developed as a sports and hunting dog. Additionally, it might be taught to operate as a therapy or rescue dog, a guide dog, or a service dog.
However, to find a Labrador Retriever that fills all of the details from the checklist, the dog breeders have to do their jobs properly.. That is what we are here for: to help you find one amongst the many reputable Labrador Breeders in Florida.
Labrador Retriever Puppies For Sale
Labrador Breeders in Florida are simple to locate. After all, Labradors are among the most well-known dog breeds worldwide. Finding a competent, trustworthy Labrador Retriever breeder seems crucial, though.
A good breeder would, among other things, health test their genetic material, take good care of their very own animals, be cautious about who gets their pups, and respond to all of your inquiries with thorough expertise.
Puppy mills and pet shops should be avoided. Despite the fact that they could charge less than reputable Labrador Retriever breeders. Choosing a quality Labrador Retriever means finding a high-quality reputable breeder first.
The majority of individuals are aware they shouldn't purchase Labrador pups from pet shops or puppy mills. There are still many breeders to select from, though.
It's not as easy to recognize puppy farmers as you may imagine. They are successful because they present themselves and behave in a way that makes them appear like people you can trust.
Their intentions behind breeding their dogs and how they treat their pets are what give them away.
Ask as many questions as you want without feeling anxious. Although it might seem strange, a reputable breeder will accept them. It's a red flag that they could be concealing something if they appear irritated or uneasy.
Getting a new puppy home is a brand new and exciting experience. That is why I want you to fully enjoy it, and to bring home a healthy and happy pup which will be by your side for a long time.
1. Tru-Heart Labradors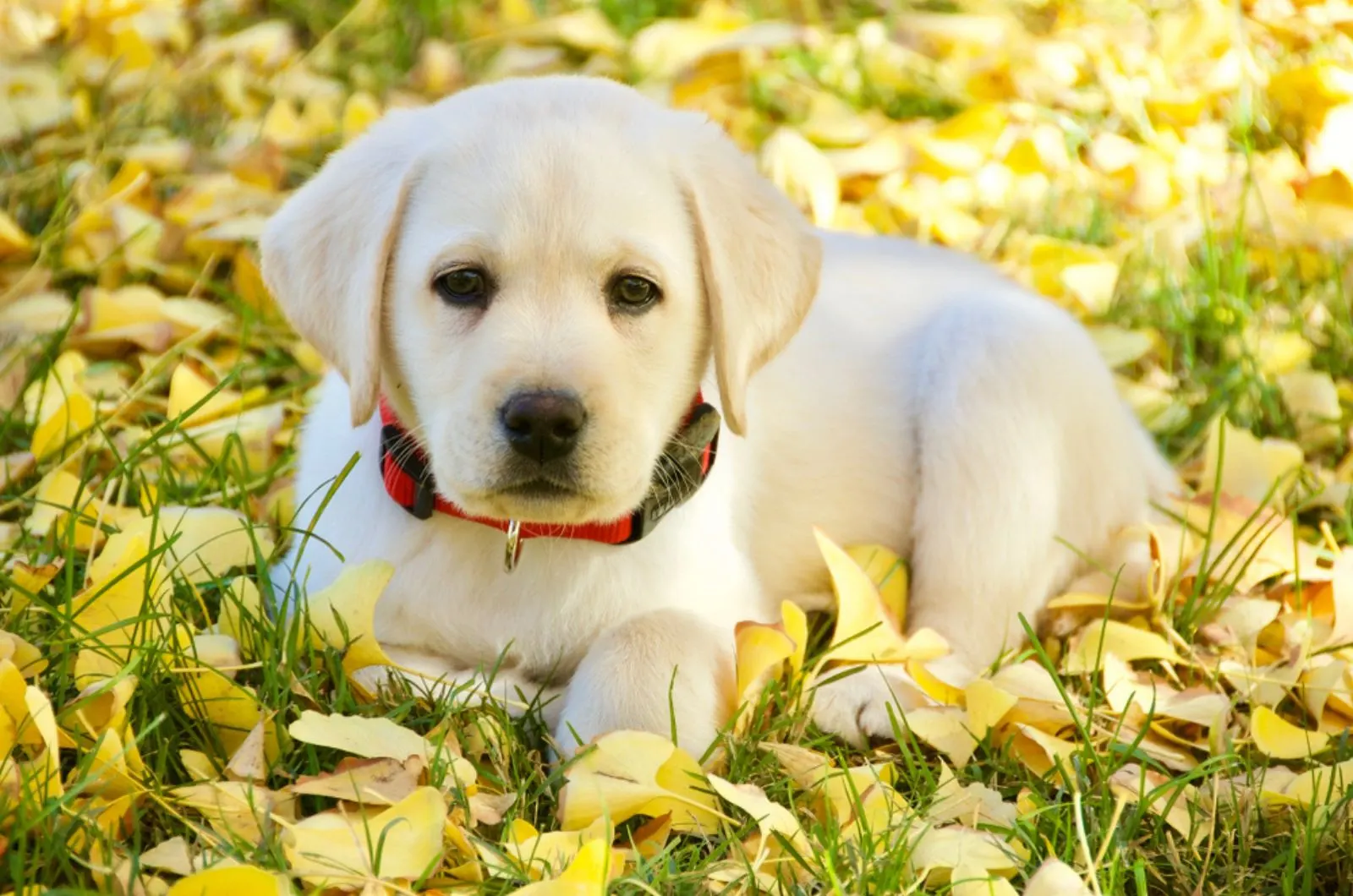 Between Jacksonville & Gainesville, Florida, lies the reputable professional dog breeding facility known as Tru-Heart Labradors, which takes pride in producing the best double chocolate, yellow, as well as black Labrador Retriever pups now on the market in Florida.
They take pleasure in the meticulous, devoted, and exciting environment in which their puppies are kept and only sell them to pet owners under limited registration.
They request that you fill out a form before they talk about price or take a payment from you for any of their exceptional puppies since they desire each Tru-Heart pup to go to the finest possible permanent family.
Champion show and/or working lineages, such as Tabatha, Sandylands, Dickendall, Lawnwood, as well as Rocheby, can be found in the family histories of all of their dams and sires.
Furthermore, the core principle of their breeding program is out-crossing, which involves fusing DNA from different Labradors to get rid of undesired qualities brought on by genetic abnormalities.
They do not interbreed. The gene pool doesn't lose any significant genes. Animals in the wild periodically switch between herds or flocks, which aids in the population's restoration of genetic variety.
The gene pool is essentially closed when a particular group isolates itself and new people are not allowed to join the community. This is known to breeders of other household animals. The dogs also come with finished dog training.
They guarantee Tru-Heart pups are produced with sound temperaments, visually acceptable conformation, strong bones, and hereditary health and strength by following their scientifically supported breeding methodology.
Most important info:
Location address: Clay Hill, Middleburg FL 32234, United States
Phone number: 904-318-5315
Webpage: Tru Heart Labradors
Socials: Instagram
2. Stone Haven Labs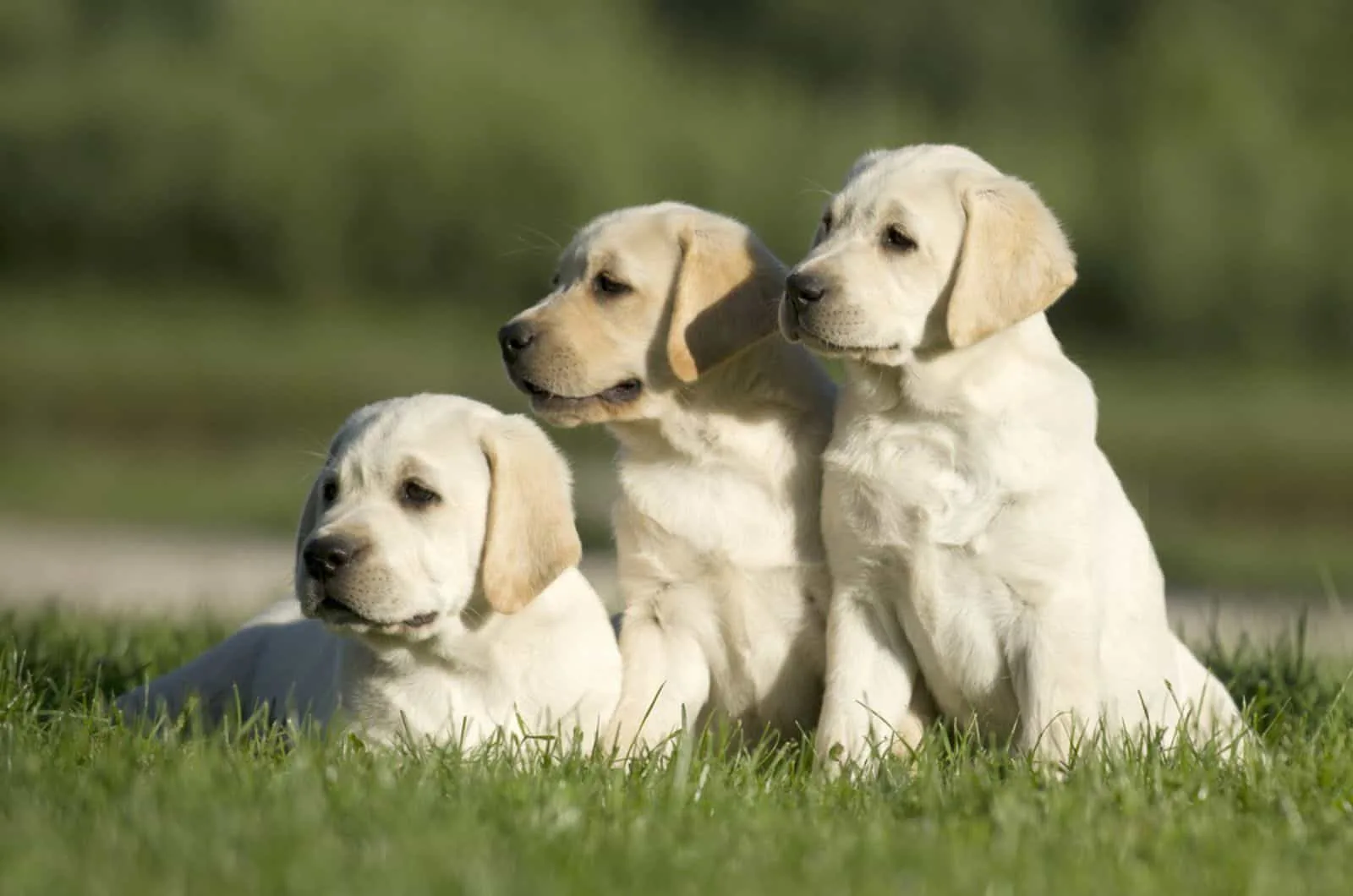 Their 40-year breeding program has produced all of their puppies. They check their lineage to make sure there are no unexpected health or personality issues. They have many years of experience which leads customers to be on waiting lists.
This benefits you since it ensures that you get a puppy that will make your family happier and is strong, joyful, and socialized.
Their puppies are given bottle feedings in addition to their mother's breastfeeding. Puppies' affection and dedication to their human parents are strengthened when they are bottle-fed.
Their puppies are nurtured in a family setting within their house. Their home's center is where they have their nursery. They will become accustomed to and experience the noises of daily life here.
To mention a few, there are sounds from the vacuum, dishwasher , tv, radio, and kids playing. The socializing that your puppy experiences doesn't end here.
Puppies look to us for direction, approval, and love as they learn. Puppies pick up life lessons in the same way as kids do.
They think temperament testing each dog is crucial. This aids in matching the ideal puppy with the ideal household.
While genetics account for one-third of a dog's overall behavior, socialization, training, diet, and health account for the other two-thirds. Puppies need to be socialized at every stage of development if they are to develop into well-rounded adults.
When Can You Get Your Pup And What To Expect?
Florida law stipulates that puppies must stay with their breeders for a period of 2 months before departing for their dream house.
You may follow the progress and development of your new puppy with regular video and photograph updates. Once your puppy leaves their household, they warmly invite you to visit them to begin the bonding.
Their dependable doctor will give each puppy a thorough medical check-up along with their initial round of regular vaccines. Their own booklet, which is the result of over 42 years of expertise, is given to you as a guide.
Along with the AKC Litter Registration, Certified Pedigree, State of Florida Health Certificate, OFA clearances and AKC registered Reunite Microchip Licensing, this book also includes care guidelines, training advice, a checklist, and other helpful details.
The cost of the puppies ranges from $3,000 and $5,000. There is a Limited AKC Registration included with every puppy. They do have a procedure where, under certain conditions, an American Kennel Club Full Registration can be possible.
They apologize, but they do not feel safe sending pups. They require that the buyer meets them, the pups, and the parents, in order for them to investigate if you are a serious buyer.
When the puppy departs from their house, they want you to be aware that they are there to answer any queries. They pledge to provide a lifetime of assistance to each puppy and its new owner.
Their duty as breeders includes helping to spread awareness of this excellent breed among the general population.
Most important info:
Location address: Dunnellon Fl 34432, United States. Precisely, west of Ocala, north of Orlando and Tampa, Florida.
Phone number: 352-465-0942
Contact email: [email protected]
Webpage: Stone Haven Labs
Socials: Facebook
3. Quail Meadow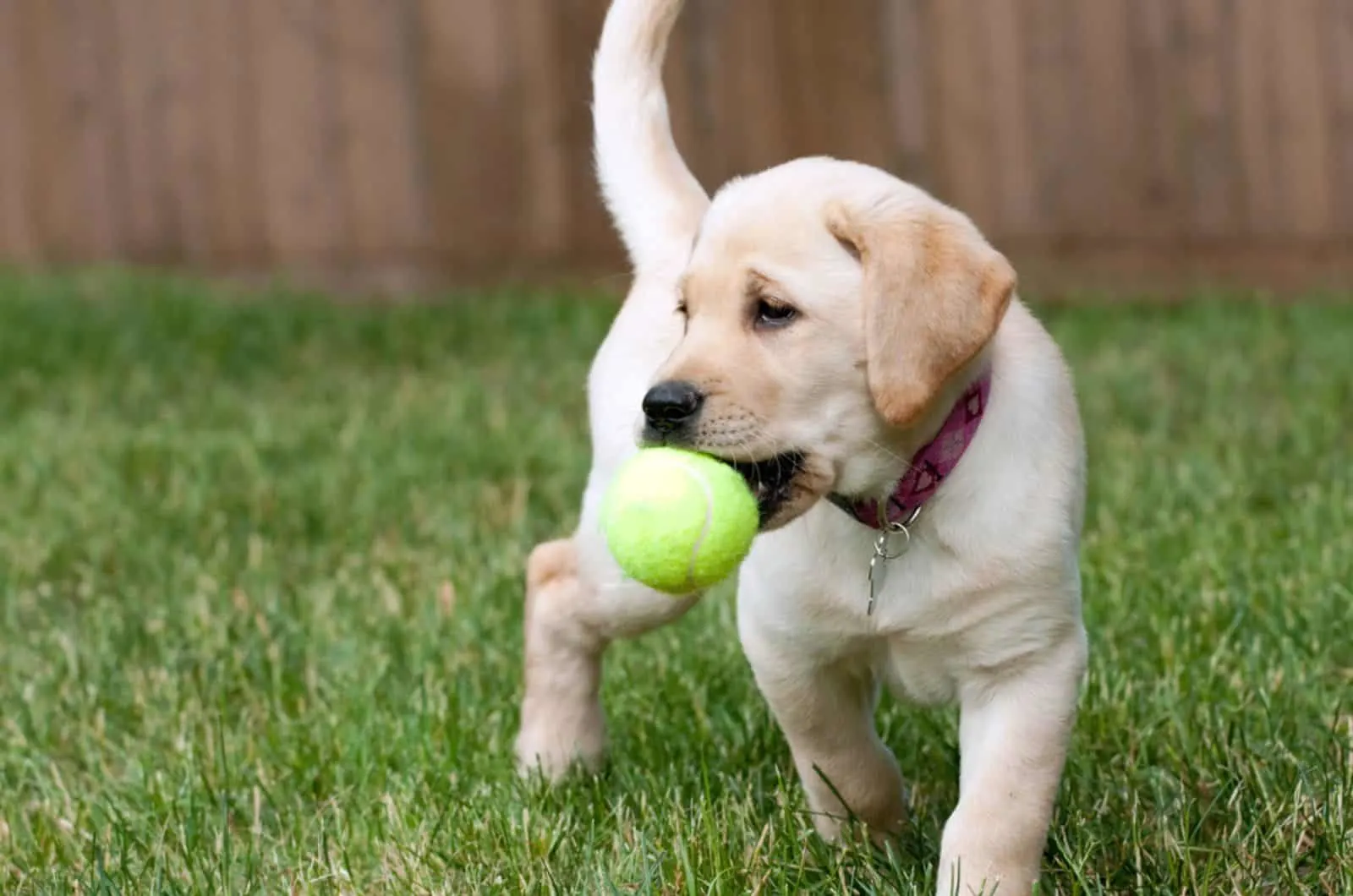 They are just a big family, not a kennel, that grew a passion for Labradors approximately 20 years ago.
Since all of their kids were still young, they did not breed any of the dogs at that time, but approximately 18 years ago, they made the decision that it would be wonderful to begin sharing their love of these lovely dogs with some other people.
Along with their dogs, they even have cats, horses, cattle, and sheep, and they're situated on 8 acres in central Florida approximately west of Ocala. Each year, they typically have between three and five litters of pups.
These puppies must be among the best-socialized ones in Florida overall! The puppies and kids adore this since they are raised in their house alongside their kids.
They are household pets that like being close by! Every one of their dogs are English Labradors or British Labradors, and all of them have wonderful temperaments, as well as competitive pedigrees and lineages that include both show and field.
Most families, though, simply want a good pet that doesn't have any hip, elbow, or vision issues, and that's all they aim for.
As members of their family, their pups are raised with the intention of finding them loving, caring families and a long-lasting companion.
Most important info:
Location address: Dunnellon, Florida, United States
Phone number: 352-362-7171
Webpage: Quail Meadow Labs
Socials: Facebook
4. Seminole Labradors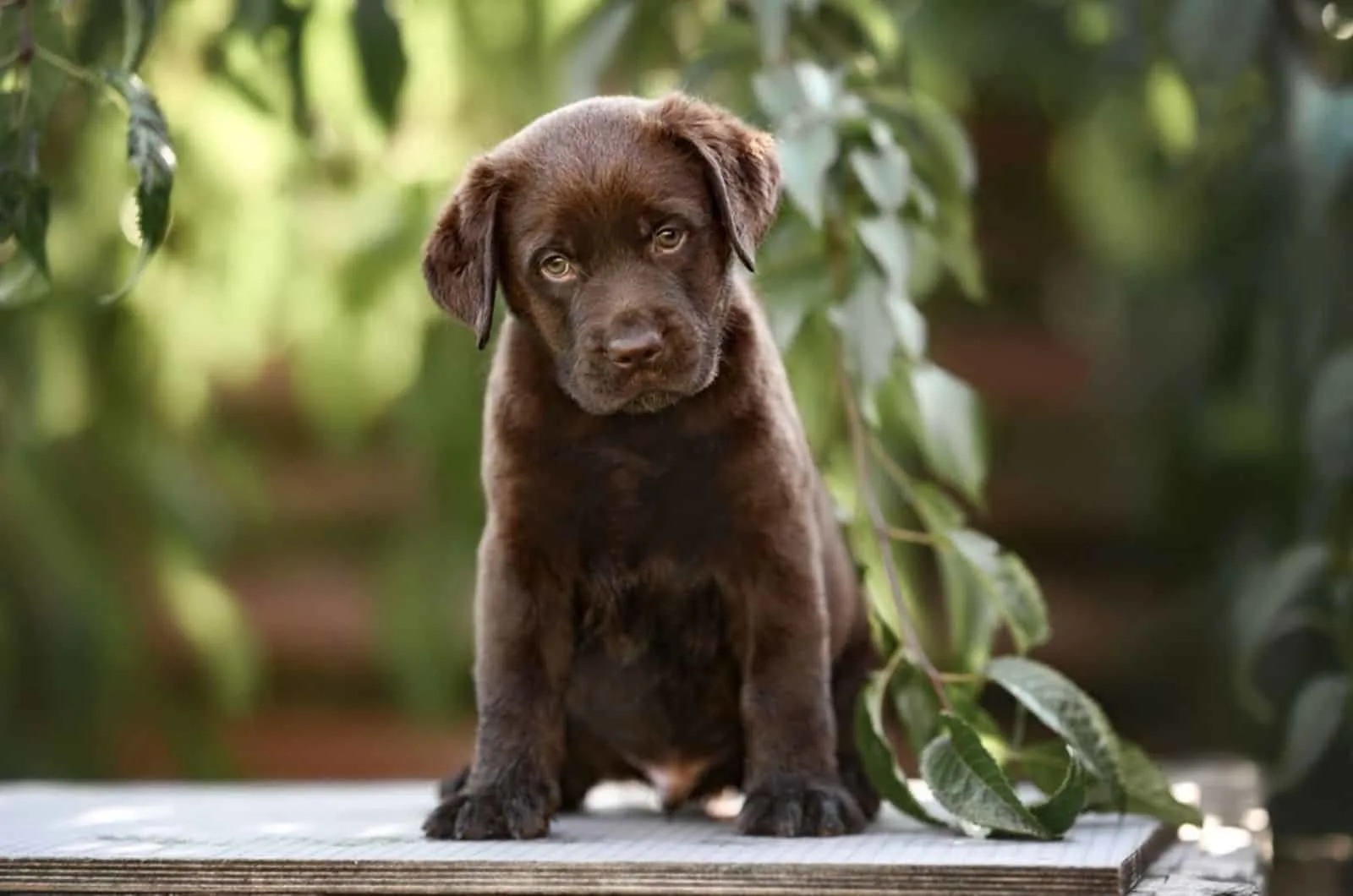 It has been fourteen years since they bought "Hubble," their first labrador retriever. They were instantly in love with the type of dog right away! Hubble was a devoted part of the family and an excellent friend. For the family, Hubble was a fantastic pet.
In 2014, they discovered an interest in Labrador retriever verification and possible breeding. So, they attempted to locate a breeder who would sell them several Labradors of "show quality."
They finally decided on one breeder after spending several hours researching and emailing potential candidates. They went with the breeder they felt offered the greatest value.
They began going to shows devoted to Labrador Retrievers in complement to their research. At these specialized exhibitions, they had the opportunity to witness Labradors with stunning breed types in person from renowned Labrador breeders.
Some of the females were bought from real top-notch kennels with champion bloodlines from some of the best kennels in the USA. They are content with their current situation and the direction their breeding program is taking. They can't wait till their first litters arrive in 2022.
The aim of Seminole Labradors is to create stunning, upper Labradors that are pleasant to the eye, satisfy breed standards, succeed in dog shows, and have the wonderful disposition that is as much a trademark of the Labrador Retriever as its elegant tail.
They exhibit their labradors in a variety of settings, concentrating mostly on AKC Labrador Retriever Specialty Shows and other AKC conformation competitions.
Most important info:
Location address: Northern Florida, a few minutes away from the Florida-Georgia Line, United States
Contact email: [email protected]
Webpage: Seminole Labradors
Socials: Facebook
5. Tarrah Labs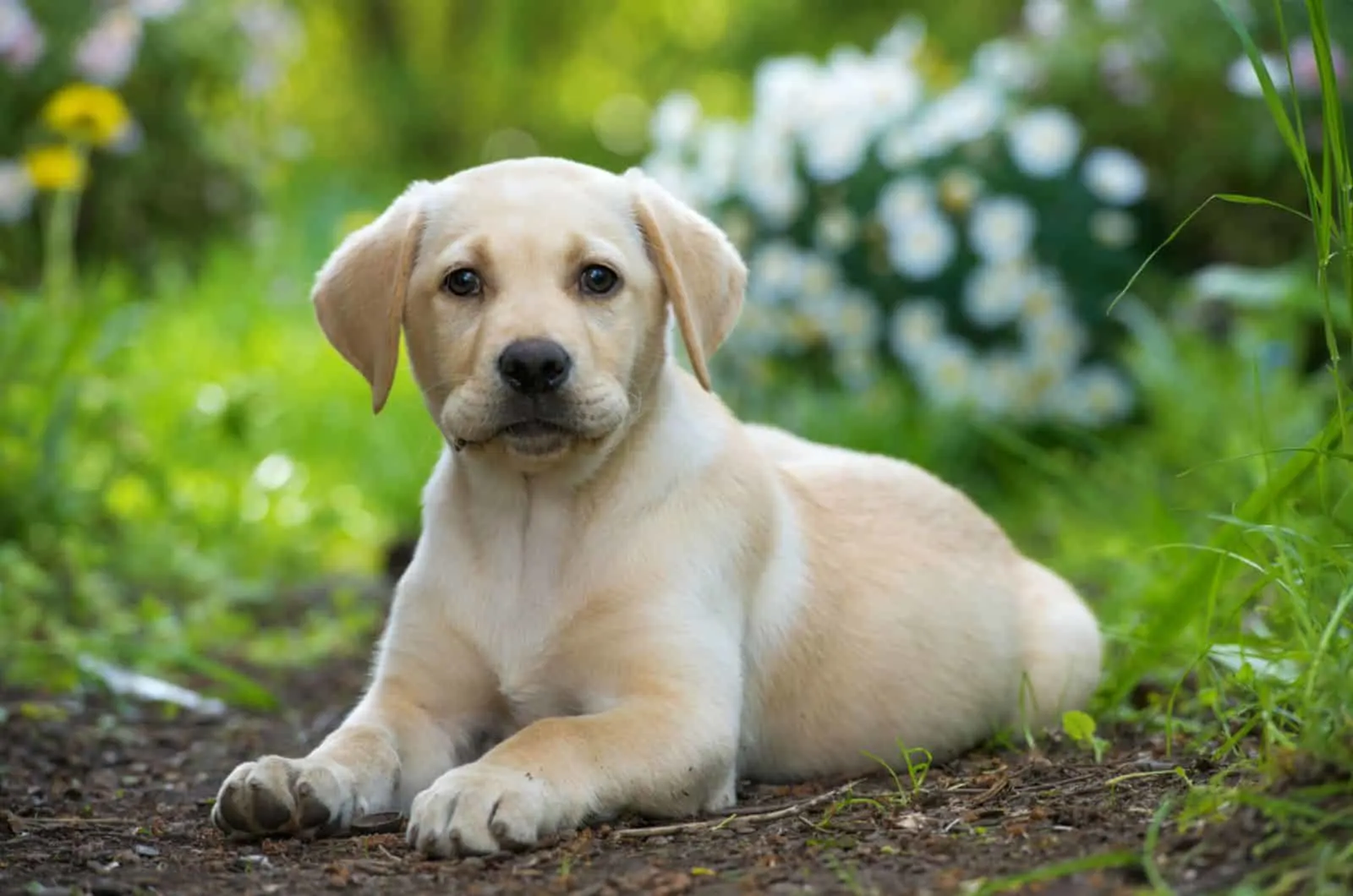 Orlando, Florida-based Tarrah Labs is indeed a breeder producing black and yellow Labrador pups.
The setting in which Tarrah's Labs are grown is air-conditioned and pest-free. Puppies are raised in the house on linens in a spotlessly clean whelping box. The number of litters might range from one to three every year.
Their puppies are offered with an AKC Limited registration and have an OF A-certified socialization period of eight weeks before they may be taken home. They are also fed a SARF diet to avoid any potential toxins in the meat used as pet food, and they are microchipped for your safety.
Most important info:
Location address: Orlando, Florida, United States
Phone number: 407-281-9481
Webpage: Tarrah Labs
6. Duck River Labs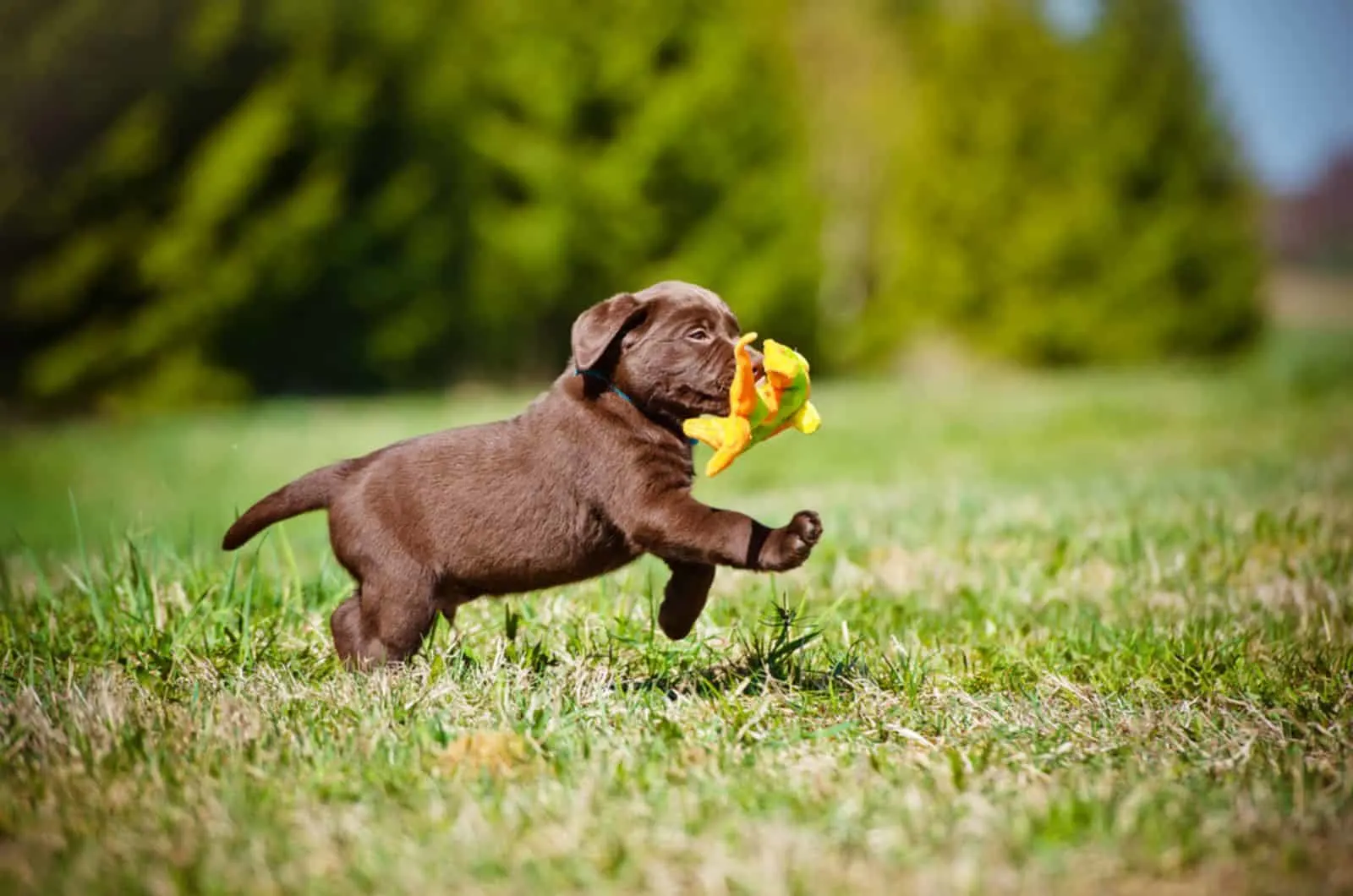 Their Labs are a beloved member of their family, and they take great pleasure in them. Come witness for yourself how they treat, maintain, and care for their dogs—they have incredibly high standards.
Their daily activities, including work and pleasure, take place with their labs! They take great pride in providing premium Labrador Retriever pups. They are a modest breeder of many colors of the Labrador Retriever, including Black, Yellow, as well as Chocolate Labs.
Their aim is to produce healthy, sociable, gorgeous puppies with remarkable attitudes, conformation, and a willingness to learn, who will grow up to be fantastic family pets, working and show dogs, or both. They breed to maintain and continue our lineages.
They work hard to prevent inherited illnesses and maintain the purity of their lineages. Their litters are planned beforehand in order to prepare, and with full health certifications and health testing done, in order to be accountable and maintain high standards.
Age-appropriate labs have OFA certifications for elbows and hips, as well as for DNA testing, annual eye examinations, and echocardiograms. Their pups are exceptionally wholesome, content, and sociable—you might even say spoilt!
Most important info:
Location address: Naples, FL, United States
Phone number: 239-494-2589
Contact email: [email protected]
Webpage: Duck River Labs
Socials: Facebook
7. VJL Silver Labradors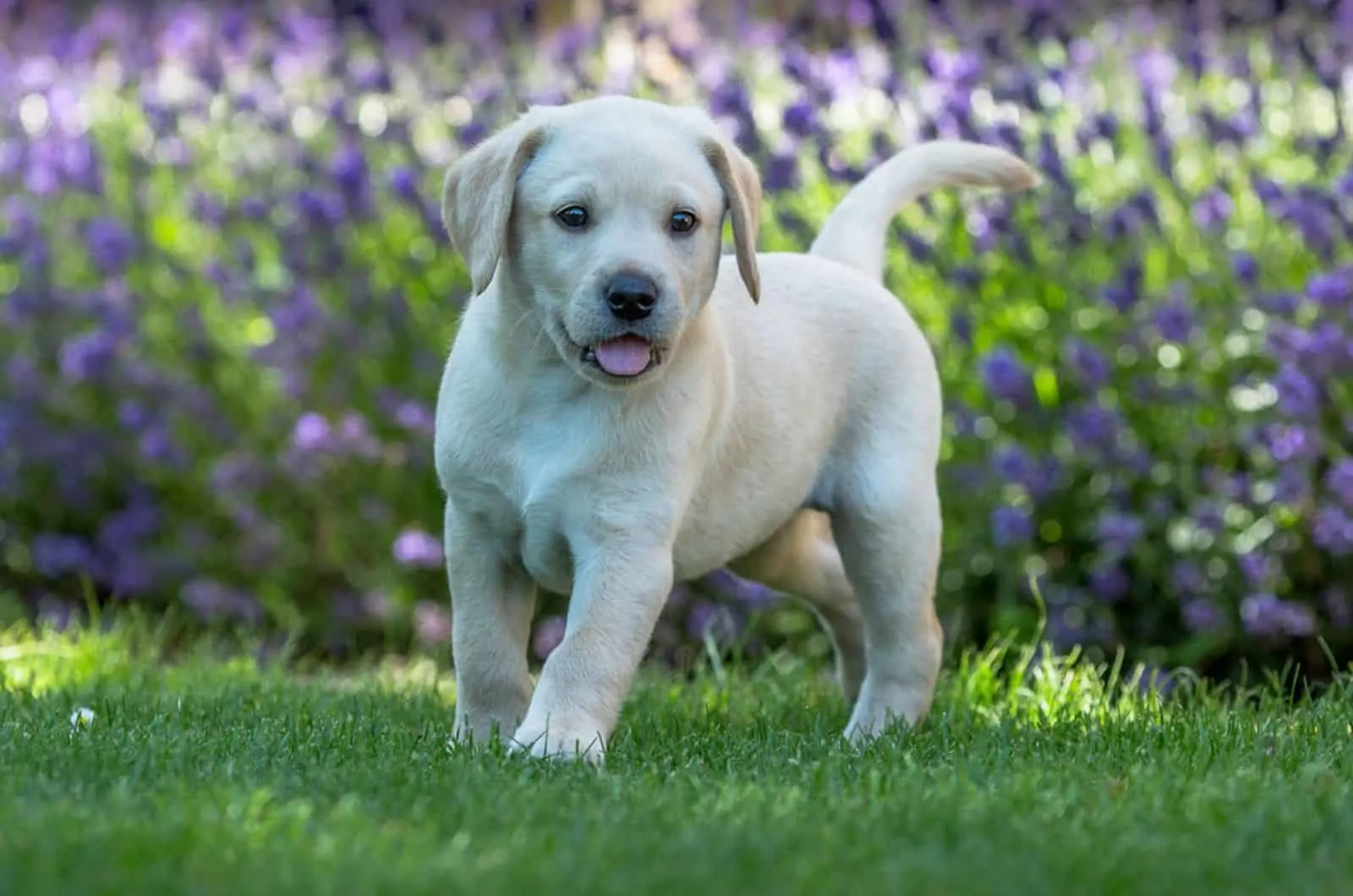 When they adopted their Labrador, George, in 2013, the concept for VJL Silver Labradors Kennel came to life. There was something unique about this species that led them to think that they would make perfect companions for everyone.
Like all dogs, their sole purpose in life is to please their owners. They began to consider the possibility of beginning a breeding program as a result adopting their first Labrador George, and the rest is history.
Their Labrador puppies are bred with an emphasis on physical and mental health, as well as temperamental soundness. They discovered that good quality food is also necessary for flourishing health.
They work collaboratively with the vets to guarantee the best possible health for both the pups and their adult canines. They operate out of a tiny kennel in Osteen, Florida – a little community in old Florida, 20 yards behind the home, where they have kennels.
Their three sons actively participate in everyday canine and puppy care, training, and raising. They like delivering their Labrador puppy litters to new homes.
They were bred to please their new families, and they succeed in doing so! Many customers have returned to VJL Kennels for a 2nd, 3rd, or even 4th puppy. Knowing their puppies bring immense satisfaction.
Most important info:
Location address: 435 Dickson Ave, Osteen, FL 32764, United States
Phone number: 386-804-5935
Contact email: [email protected]
Webpage: VJL Silver Labradors
Socials: Facebook
8. Blue Cypress Kennels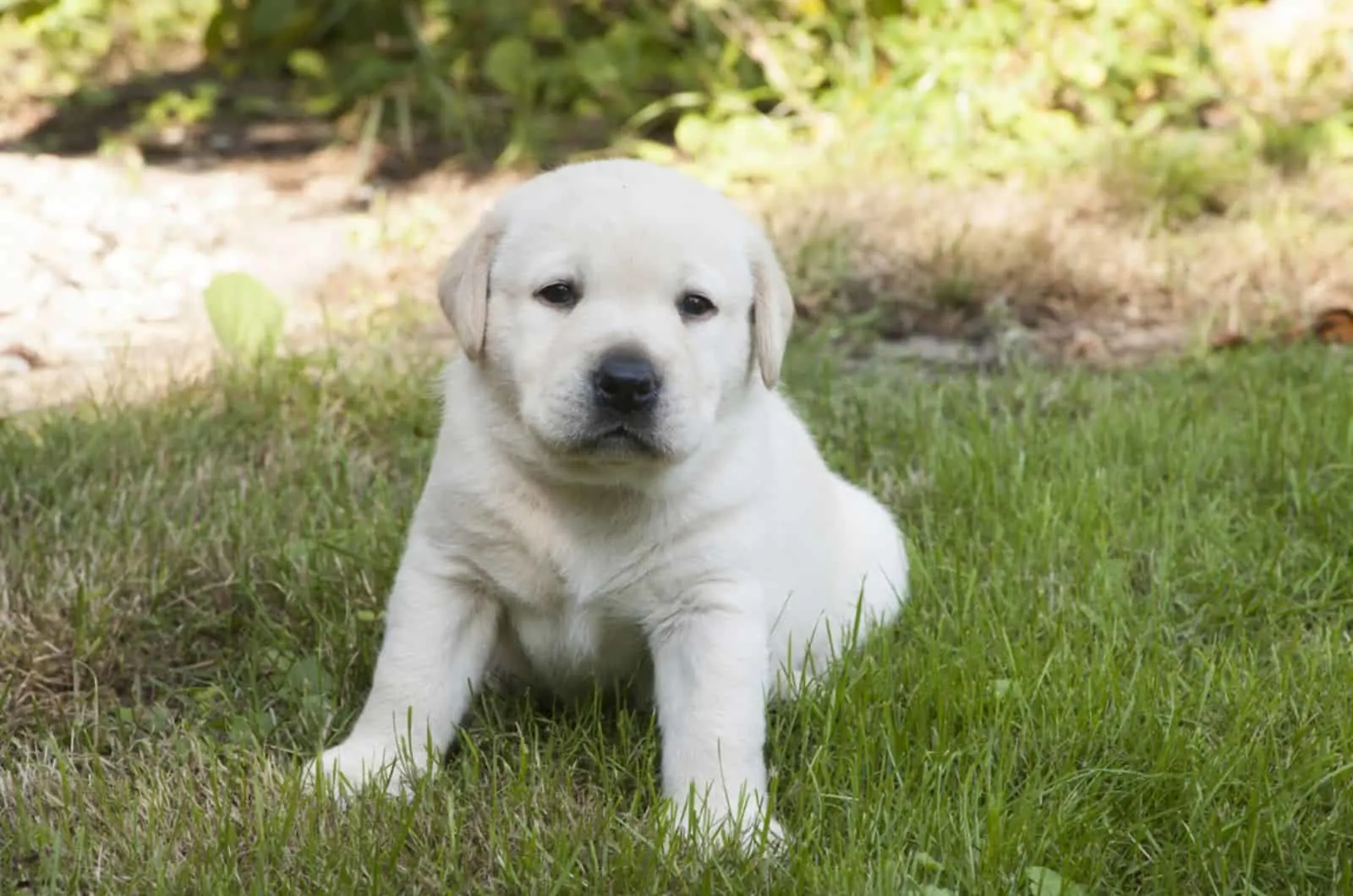 One of the most profitable and sustainable households in the nation founded Blue Cypress Kennels well over 20 years ago because they were passionate about enjoying quality hunts with loved ones and excellent gun dogs.
The greatest British Labradors in the nation are bred by Blue Cypress Kennels, which was inspired by such a goal.
Blue Cypress is one of the only kennels in the United States that participates in the upper echelons for both British field tests and American hunt tests.
Their pups are bred on a 7,000 acre estate, where they have a lot of space to run around. Since the family is also duck hunting, the Labrador Retrievers are trained to do what they were bred for- retrieving ducks.
Blue Cypress would be the finest breeder for you if you're seeking a Labrador with hunting experience since they only produce a restricted amount of litters every year to retain the greatest quality progeny for their clientele.
Their Lab pups have undergone health testing, and have outstanding genetic health predispositions.
Most important info:
Location address: 4701 S. Kenansville Rd. Okeechobee, FL, 34972
Phone number: 863-447-3348
Contact email: [email protected]
Webpage: Blue Cypress Kennels
Final Word
Finding one of the best Labrador breeders in Florida in advance is preferable to looking for a puppy while also investigating the breeder. Before they are even born, several reputable Labrador Retriever breeders will have already sold every one of their puppies.
Thus, you must make your reservation as soon as possible. The majority of individuals must wait for the ideal puppy, and reputable breeders will need to know that you are more concerned with choosing the correct dog than with the appropriate time.
Understanding how to spot a problematic breeder is just as important to selecting a suitable one as it is to understand how to spot a wonderful one.
Prior to visiting the new puppy, be certain you are aware of the warning signs and how to recognize a poor breeder. Be prepared to leave if anything doesn't feel right.
Although they might not be yours, pups raised carelessly have a higher likelihood of being dumped at institutions later in life. However, you can't safeguard every puppy from the exact same irresponsible breeder.
You May Also Like To Read: