Are you looking for trustworthy, reliable Labradoodle Breeders in the U.S.? Well, look no more, because we've got the best of the best right here!
A future labradoodle owner will just love the list below, especially because all Labradoodle breeders are inspected, reputable and best in business. These allergy friendly puppies will perfectly fit into your loving home, and if you're into sports and outdoor activities – the match is even better!
Are you a fan of cream, black, or chocolate, red, or apricot labradoodles? No problem! Breeders on the list have them all! Just pick a breeder based on your current location, preferences and availability.
Labradoodle Puppies For Sale In The U.S.
Alongside Goldendoodles, Labradoodle puppies qualify among the best doodle breeds, due to the magnificent nature of their parent breeds – the Poodle and the Labrador Retriever.
This is a designer breed, crossed between two dominant, yet gentle dogs. Both Poodle and Labrador Retriever are known for their distinguished intelligence, affection, playfulness, and charm.
Based on the Poodle size, we have different Labradoodle variations, among which Toy, Mini, and Medium Labradoodle are most represented. The size of Labradoodle puppies depends on the Poodle exclusively, given the fact that a Labrador Retriever is basically within the standard 21-24 inches in height and 55-80 pounds in weight.
There are some cases where Labrador Retrievers do not come in their regular size. Here we refer to Miniature Labradors specifically, but these puppies are not official members of the American Kennel Club.
Poodles vary in size, and it is up to future Labradoodle owners to decide which one of these variations suits them the best. All puppies are unique in their behavior, and have high energy levels. In the further part of this text you will meet the best Labradoodle breeders in the U.S.
We compiled the list based on several factors – price, health testing, breeding program and breeding practices, and, lastly, genetic testing.
1. Elite Blend Labradoodles, Citrus Heights, CA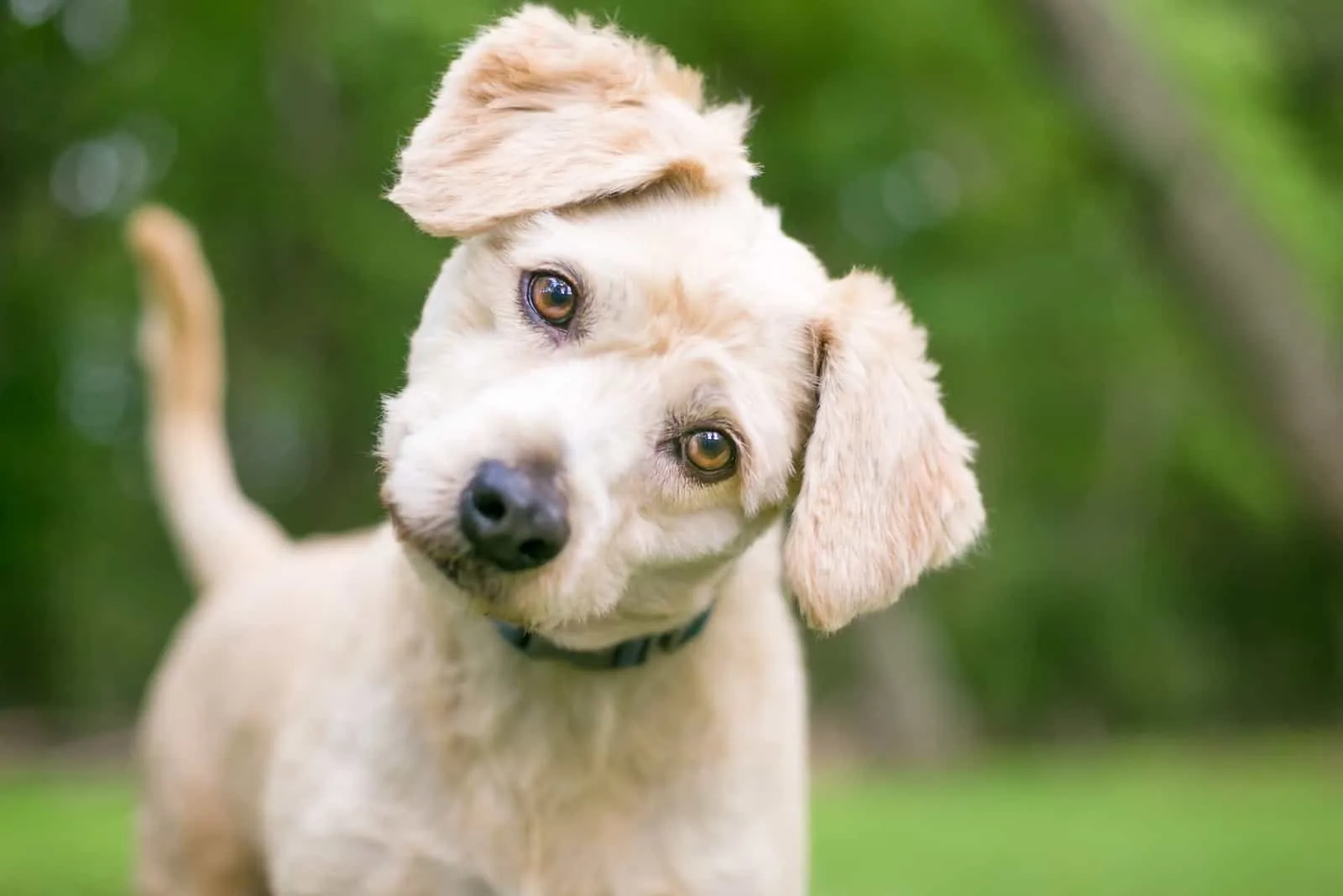 Elite Blend Labradoodles come on top of the list for a reason. These Citrus Heights based breeders are members of the ALAA (Australian Labradoodle Association of America) and have the recognition of the Paw Print Genetics for outstanding health practices.
The breeder uses distinguished breeding practices in their breeding program. Both the Australian Labradoodle breed and American Labradoodle breed are available at this puppy house. Puppies are solid and parti-colored, available in apricot, cream, gold, black, and caramel coloring.
The focus is on developing strong social skills through positive reinforcement. The Elite Blend Labradoodles team puts a lot of effort, love and dedication into the breeding, as the puppies are calm, easy to train and obedient.
Physical endurance and stamina are trained throughout fetching, running, swimming, and other creative activities. This American and Australian Labradoodle breeder uses guardian homes for all the breeding dogs.
Once the application form is filled in, you need to pay a $500 deposit, which is non-refundable. The overall price is $3232.50. You can pick up the puppies once they turn 6 weeks of age.
Location: Citrus Heights, California
Phone number: (916) 871-9787
Email: [email protected]
Website: Elite Blend Labradoodles
2. Luxe Labradoodles, Phoenix, AZ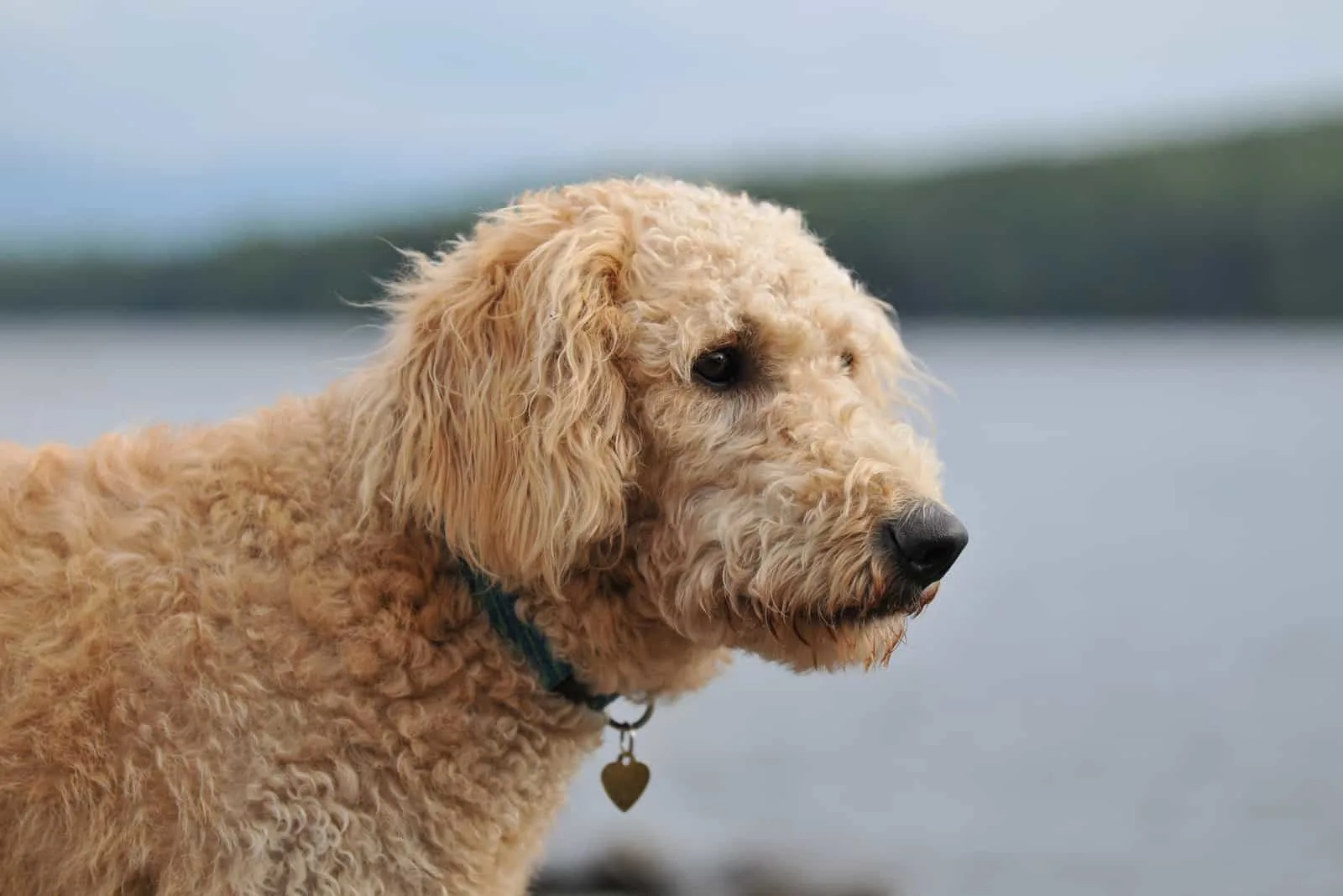 Luxe Labradoodles breed Multigenerational Australian Labradoodles, known for its allergy free coat. This is a perfect choice for families that have members suffering from dog allergies.
The puppies sold in this kennel are family friendly and have a consistency in behavior and conformation. Thousands of hours is behind the Labradoodle quality. All puppies are well-behaved, socialized, easy to train and playful by nature.
These Australian Labradoodle puppies come in straight and curly coat types, as well as in various Labradoodle colors. Furthermore, the puppies for sale come in miniature, medium and standard versions, so you can choose the size that suits you the best.
All dogs are regularly health tested and free from diseases. The breeding program in this puppy house is taken seriously, as the breeder happens to be a dog trainer at the same time. The application process is thorough and transparent.
However, there have been cases when potential buyers were found unfit, due to the evaluation process results. The breeder wants to make sure your new puppy meets the perfect family match and finds their forever home.
The total puppy price is $3500, which includes the $500 deposit in the application process. All deposits are non-refundable.
Aside from selling Australian Labradoodle puppies, the breeder also takes part in guardian home programs, as well as charity programs.
Location: Phoenix, Arizona
Phone number: (602) 463-4477
Email: [email protected]
Website: Luxe Labradoodles
3. US Breeders, Perrysburg, OH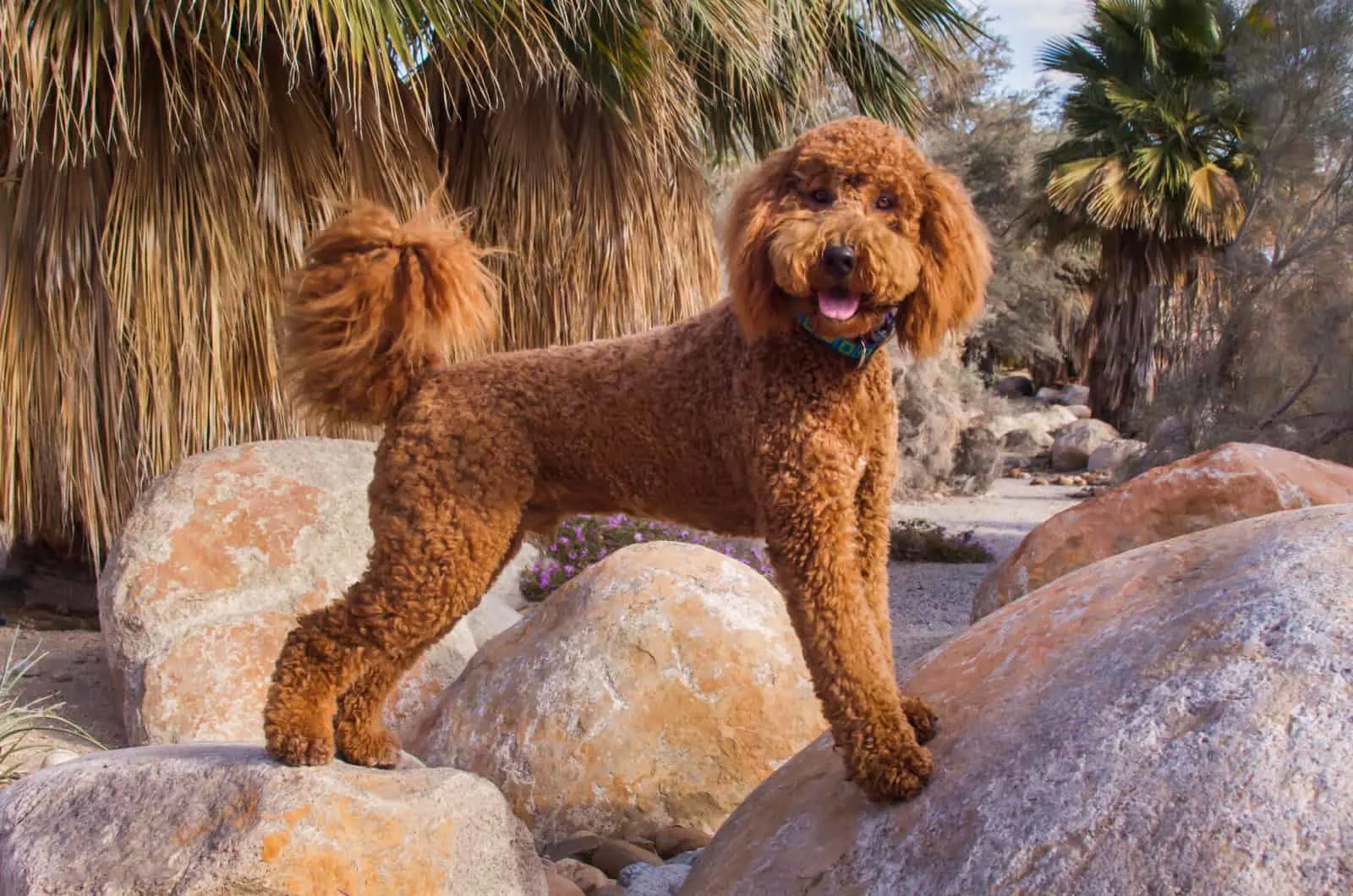 US Breeders has been in the business of breeding Labradoodle puppies for more than seventeen years.
This is an excellent choice for you if you live in Ohio, although there are numerous customers of these breeders all over the U.S. Many puppies are sold in New York, California and other places.
The breeding program is based on a socialization process, as the puppies are not kenneled. They live indoors and make excellent family members. The goal is to implement as much love as possible in order to prepare the puppies for a new home.
This is a healthy puppy, considering its origin – the Poodle and Labrador Retriever, two of the healthiest dog breeds in the world. All puppies come with a health guarantee.
The US Breeders team breeds multigenerational Australian Labradoodles exclusively. The dogs are distinctive in their behavior, physical appearance, and hypoallergenic coat.
Genetic testings are regular in this puppy house, as the breeder wants to make sure you get a reliable, quality dog with as many traits from dog parents as possible.
The total cost of these non-shedding, hypoallergenic beauties is $3100. The payment process is split into the deposit of $500 and the other half of payment once you pick up the puppy.
The waiting lists are long, and you can only choose the color, size and personality once you get on the list.
The price also includes: 2 year health guarantee, leash, toys, vet documentation, bloodline documentation, vaccination and deworming prior to the purchase. Once you sign the contract, you agree to spay/neuter your puppy.
Location: Perrysburg, Ohio
Phone number: (740) 260-1027
Website: US Breeders
4. Good Day Doodles, Milton, NC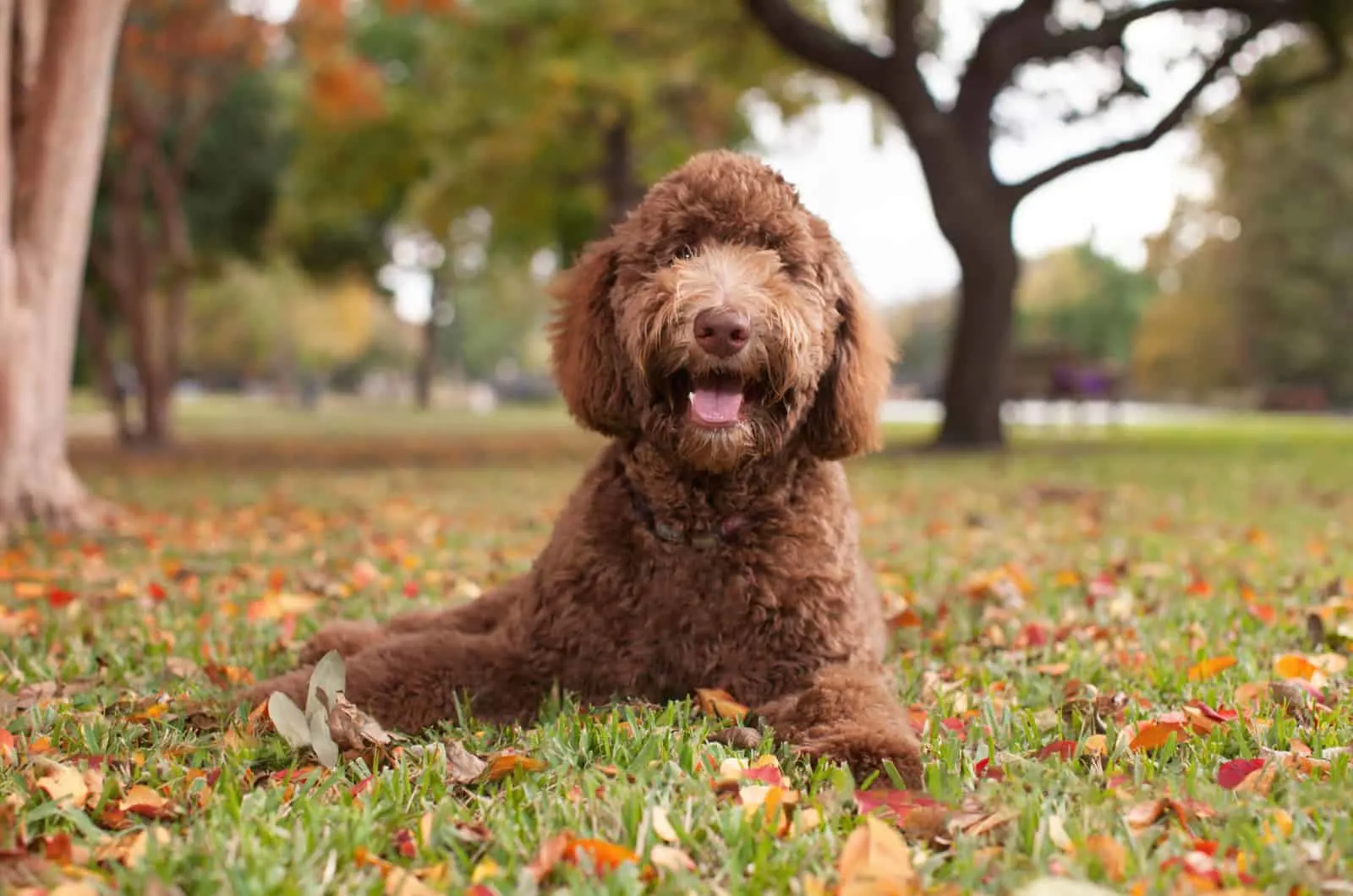 Good Day Doodles is certainly one of the best Labradoodle breeders in North Carolina. The evidence for that lies in numerous recognitions and certificates, among which the Golden Paw Breeder from ALAA, and membership in WALA (Worldwide Australian Labradoodle Association of America) are on top of the list.
The breeder's breeding program is based on several things. Firstly, the health testing follows the distinguished standards based on ALAA recommendations.
Puppies are regularly tested for common Labradoodle health issues. This is due to strict WALA and ALAA norms and reviews.
Furthermore, all puppies come with microchips. This is due to puppies' safety, which, once again, shows the breeder's dedication to sell a reliable Labradoodle to a new owner.
The breeding program at Good Day Doodles also implies Early Neurological Stimulation. This process is crucial for developing a strong, kind, and family character of your Labradoodle. Dogs are socialized from an early age and perfect for families with small kids.
The dogs show no aggression signs, nor do they manifest variations in their behavior.
The colors you can find in this puppy house are: cream, chalk, red, black, apricot, and many others.
The overall price for Labradoodle puppies at Golden Day Doodles is $3000. The deposit required in the application process is $500. Hurry up and see the upcoming litters!
Location: Milton, North Carolina
Phone number: (336) 505-9606
Email: [email protected]
Website: Good Day Doodles
5. Southern Charm Labradoodles, Loganville, GA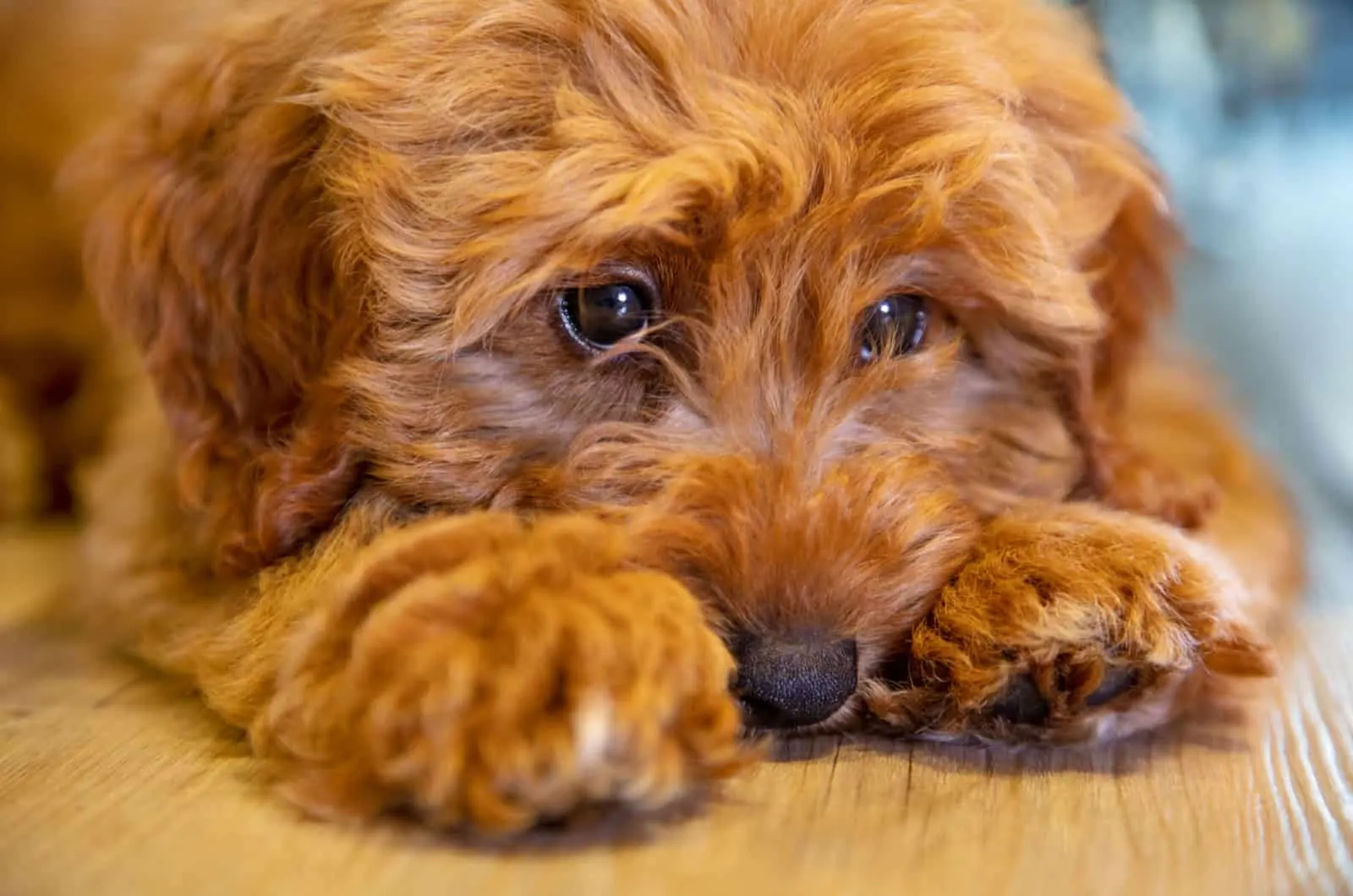 This is another ALAA registered breeder, located in the state of Georgia. Southern Charm Labradoodles breed both American and Australian Labradoodles of all sizes.
Puppies are bred inside the house, but the breeder also uses the guardian home program.
The uniqueness of this puppy house is that you can actually watch the puppies live on camera, as the breeder has the option of live streaming of the first 4 weeks in the life of your new puppy.
Southern Charm Labradoodles breed family pets that can also be excellent therapy dogs. The puppies are socialized from an early age and potty trained. These Poodle and Labrador mixes come in many different colors. The most popular are: cream, apricot, white and parti-color.
Labradoodle puppies are microchipped, come with health certificates, as well as with vaccine and deworming documentation. The commitment and deep care are what make the Southern Charm one of the best Labradoodle breeders in the States.
Carol, the owner of this puppy house, will gladly respond to all your inquiries and she is more than happy to welcome you in Georgia!
The overall price for a puppy is $3300. However, Carol offers the service dog option. These puppies are trained to help in the household, and this special training costs an additional $500.
Location: Loganville, Georgia
Phone number: (404) 849-5557
Email: [email protected]
Website: Southern Charm Labradoodles
6. Stamm Doodles, Toledo, OH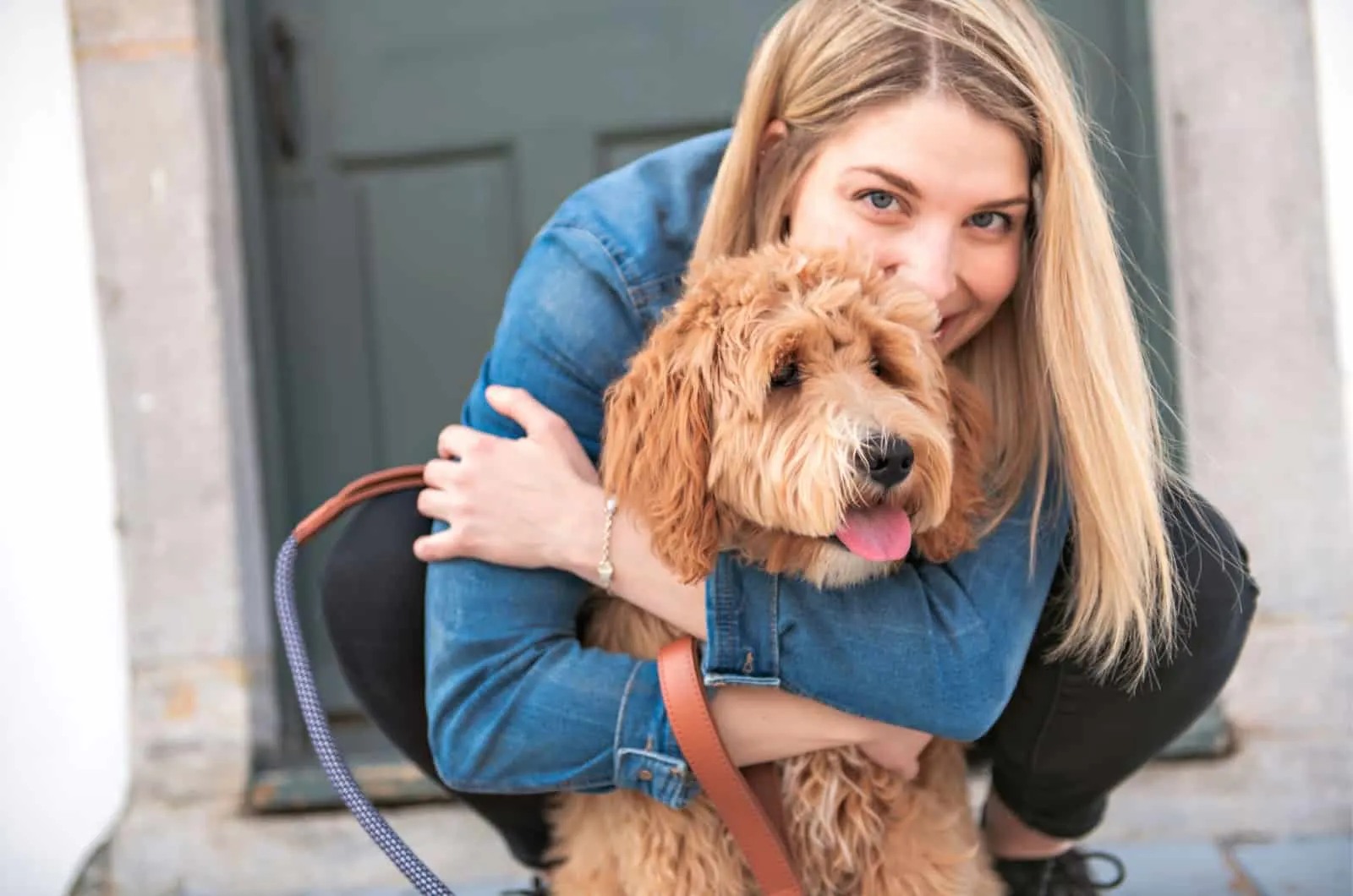 The breeder is located in Archbold, a small village near Toledo. The puppy house is set on a big farm where puppies have the ability to move freely and exercise their full potential.
The puppies are sold in the U.S., but also in Canada and Puerto Rico. All puppies bred in this kennel are allergy friendly and make excellent service dogs. Their social skills are trained from puppyhood, which contributes to the overall Labradoodle character.
Puppies in this kennel are regularly vetted, groomed and played with. The bloodline research is a must, with specific focus on the dog's color. The breeder sells three types of Labradoodle puppies: Standard, Medium and Mini.
The feeding chart is carefully made and monitored on a daily basis. The breeder wants to make sure that puppies are not overweight, due to potential health risks. How heavy a dog should be is a matter of the organized and vet prescribed feeding chart, and the Stamm Doodles team sticks to it.
The price range is based on the size and color. It goes from $1100 up to $2500. This implies a 1 year health guarantee, as well as provided medical documentation. A future owner has to sign the agreement according to which he is obliged to spay or neuter his puppy during the first year.
All puppies are sold as family pets.
Location: Toledo, Archbold, Ohio
Phone number: (419) 208-4654
Email: [email protected]
Website: Stamm Doodles
7. Midwest Labradoodle, Kenosha, WI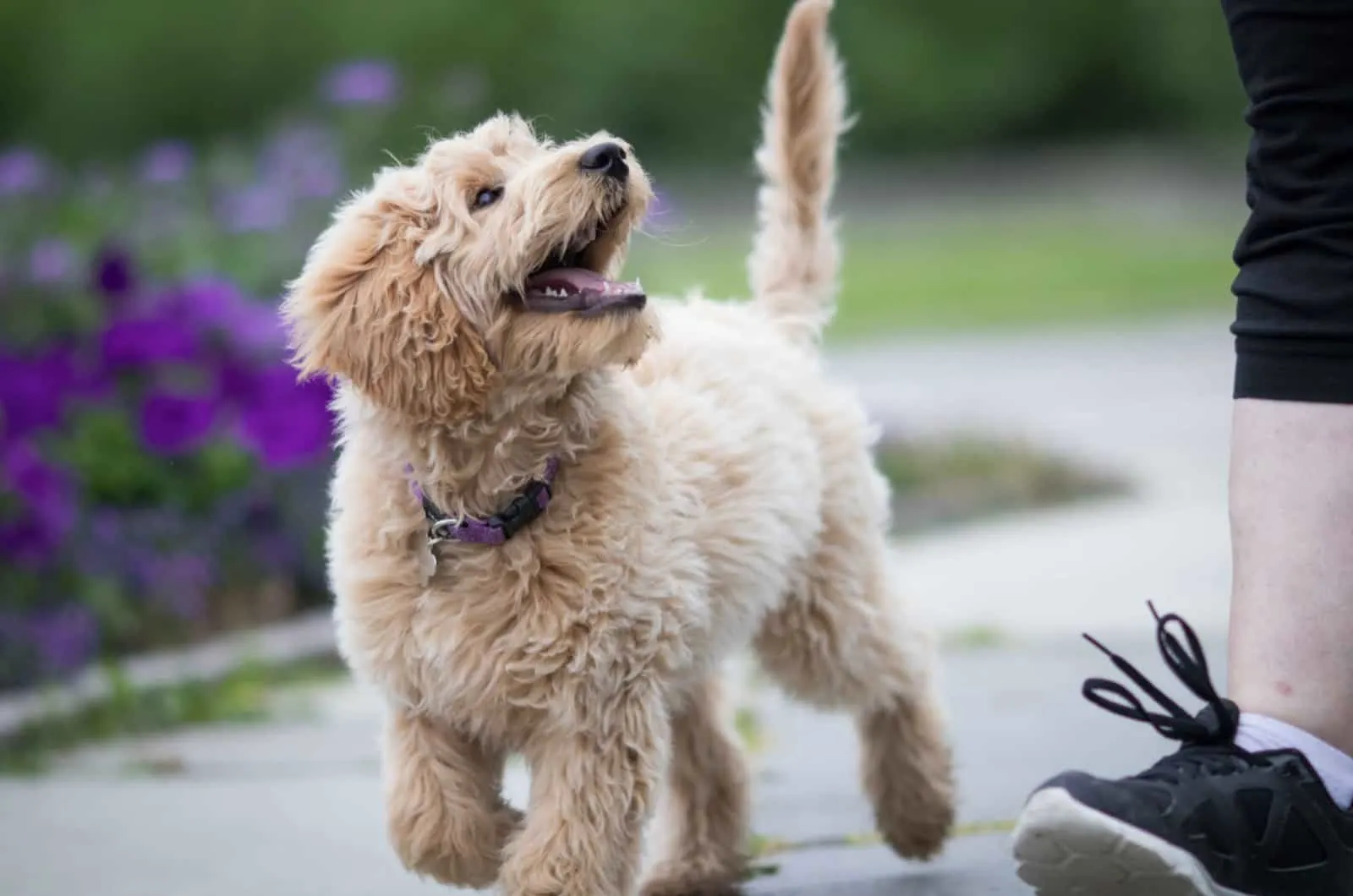 Midwest Labradoodle sells multigenerational Australian Labradoodles. The breeder's focus is on the socialization program. Puppies are easily trained and show exquisite intelligence, which is a trait of both Poodle and Labrador Retriever parents.
The breed has a hypoallergenic coat, which is an excellent trait for allergy sensitive dog owners. The grooming process is also frequent and the puppies come in various coat colors.
The puppy offer implies microchips, regular health-tested puppies, as well as received vaccines and deworming.
The breeder requires spaying/neutering within the first nine months of ownership, due to the fact that Labradoodles sold in this kennel are family pets, and not dogs for breeding.
The 2 year health guarantee is included in the overall price, which shows credibility and the breeder's readiness to meet the breeding standards.
Another thing of crucial importance related to Midwest Labradoodle is their dedication to an early socialization process. All puppies are family friendly and make excellent human companions. This implies stability in their behavior and restrained aggression.
Even though Poodle and Labrador Retriever parents are known for their calm nature, they sometimes qualify among aggressive dog breeds. The reason is mostly separation anxiety and a wrong breeding program. The same goes for the successor – the Labradoodle.
The puppies at Midwest Labradoodle cost $3000, which includes the $500 retainer. In order to reserve a puppy, you need to fill in the application form, which is available on the official Website Labradoodle website.
Location: Kenosha, Wisconsin
Phone number: (262) 652-0300
Website: Midwest Labradoodle
8. Forever Green Farm Labradoodle, Amboy, WA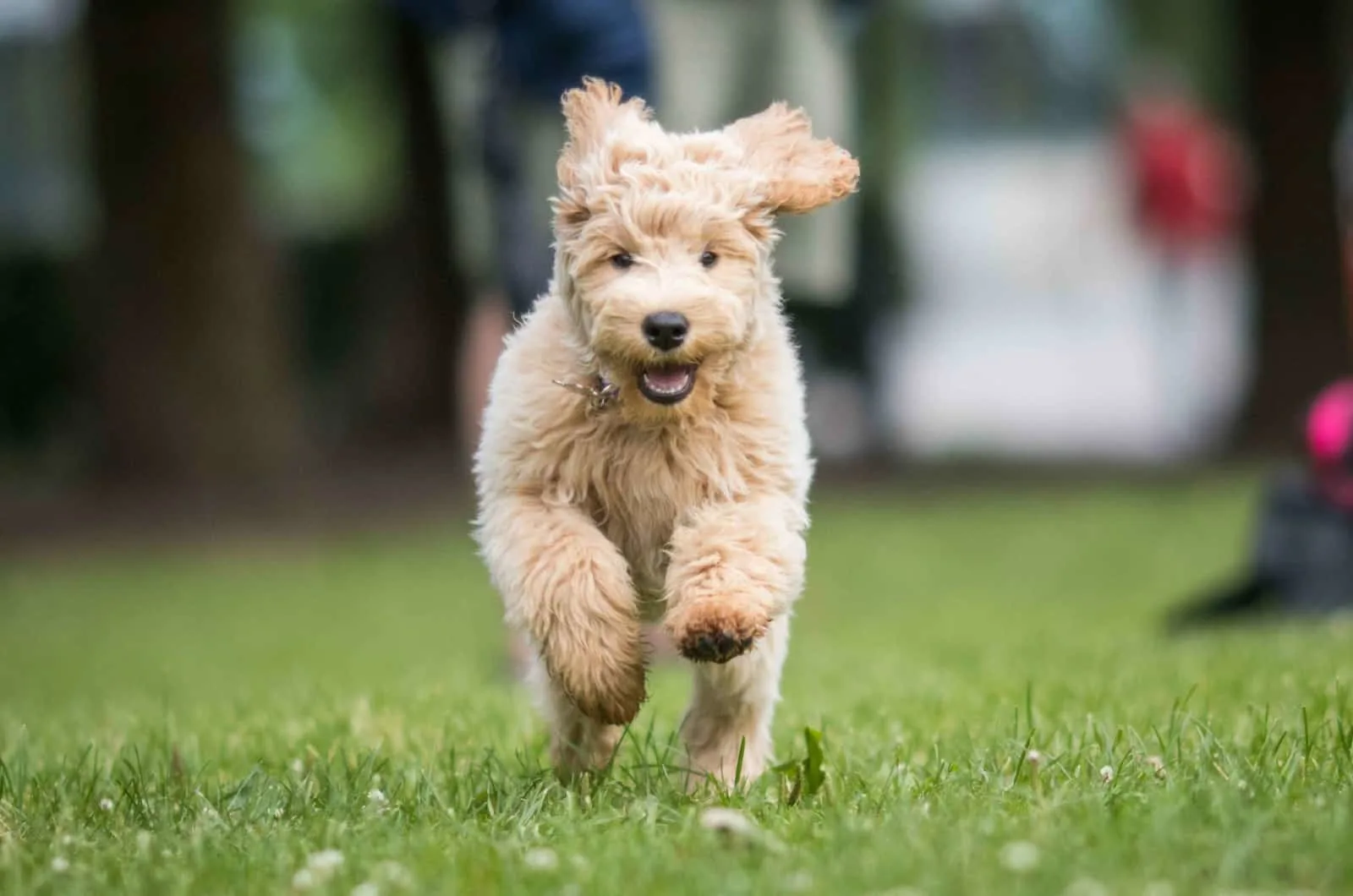 The breeder is located on a beautiful, big farm outside St. Helens. The puppies bred in this kennel are happily enjoying every moment spent outside, where the training process is done.
Labradoodles are raised to be family pets and their training consists of various socialization and obedience techniques.
The Forever Green Farm Labradoodle team breeds exclusively F1, F2, and F1b labradoodles.
Their focus is on the hypoallergenic coat, good health, and respectable bloodline. The socialization level in these canines is high, so you don't ever need to ask yourself ''Why does my dog want to be alone?''
The puppies simply enjoy human company and will do anything to spend as much time as possible with you.
The overall price of Labradoodle puppies at this puppy house is somewhat cheaper in respect to others. The deposit required is $300, which adds to the overall $2300 price.
Forever Green Farm Labradoodle is one of the best Labradoodle breeders when it comes to their puppies' physical abilities and agility. The puppies are trained outdoors from an early age, and they are engaged in various farm activities, which also adds to their outstanding social skills.
They do well around other animals, pets, and strangers too!
Location: Amboy, Washington
Phone number: (360) 836-6328
Email: [email protected]
Website: Forever Green Farm Labradoodle
9. Tampa Bay Australian Labradoodles, St. Petersburg, FL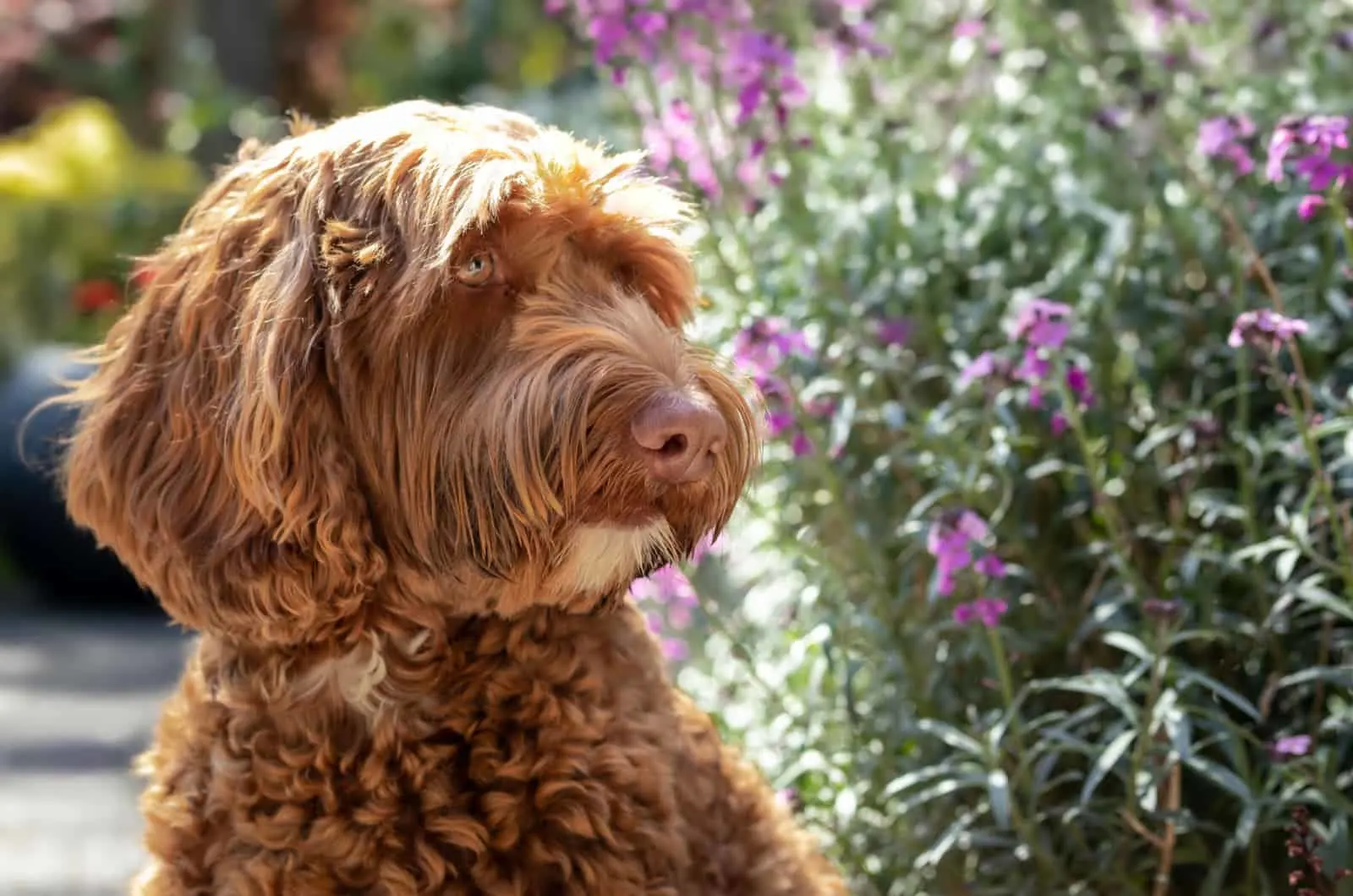 This Florida based breeder sells Australian Labradoodles exclusively. The focus is on their non-allergic coat, which is favorable for people suffering from asthma.
The puppies are potty trained from birth and they are ready to leave the breeder once they turn 8 weeks of age.
The emphasis is on Labradoodles' health. The team from Tampa Bay recommends using NuVet supplements for boosting puppies' immune system. They want to make sure puppies aren't subjected to potential viruses and health issues.
In order to buy a puppy you want, you need to secure your position on the reservation list that is available on the official website.
These puppies are family pets exclusively, and the breeder potentiates crate training. Once they go through this process, you will get an indoor pet perfectly capable of living with the entire family, behind closed doors.
Crate training, potty training and early socialization are the main reasons why Tampa Bay family makes one of the greatest Labradoodle breeders on the East Coast and beyond.
In terms of the puppies' physical abilities, the breeder uses the Superdog program. It enhances the Labradoodle heartbeats, improves the entire immune system and makes puppies resistant to stress.
The deposit to be put on the waiting list is $500. The overall price for the Australian Labradoodle is $3500. Additionally, the Florida state tax for sales is an extra $245.
Location: St. Petersburg, Florida
Phone number: (727) 641-6059
Email: [email protected]
Website: Tampa Bay Australian Labradoodles
10. Prestige Australian Labradoodles, Raleigh, NC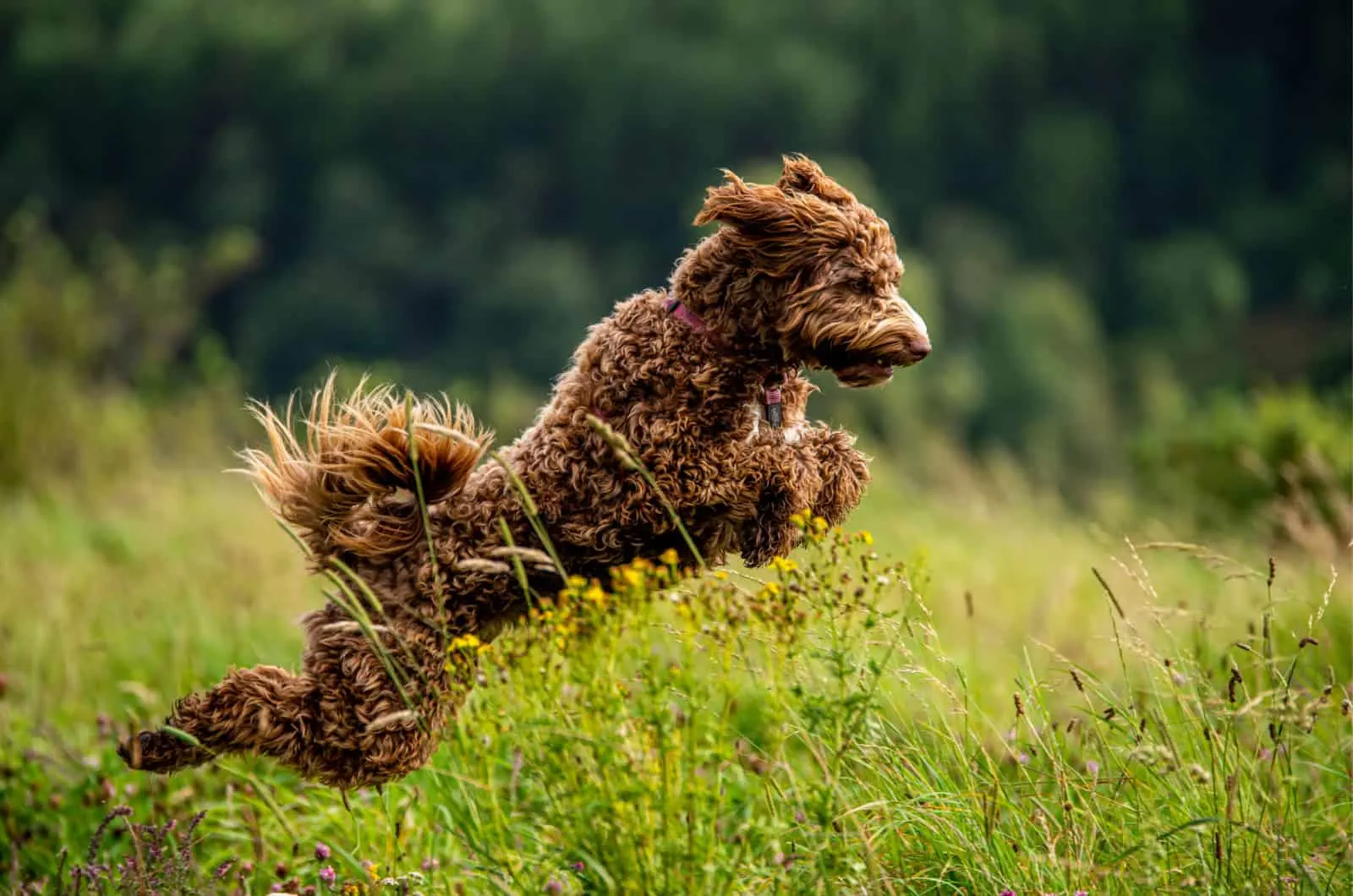 The puppies bred at Prestige Australian Labradoodles are pet dogs, but many of them have served as therapy dogs too. This gives the PAL the credibility to be called one of the most reputable Labradoodle breeders in the States.
All puppies in this kennel are OFA (The Canine Health Information Center) certified and their health is untacked. This means puppies do not display common Labradoodle health issues, such as hip and elbow dysplasia, or progressive retinal atrophy.
The breeding program at Prestige Australian Labradoodles is based on the Puppy Culture and ENS (Early Neurological Stimulation).
This way the doodles are stimulated to be resistant to potential diseases, they are stress relieved and they manage social situations better than regular puppies.
The ENS method helps your puppies maintain solitude and makes them resistant to potential anxiety too. This means puppies won't show self-destructive behavior, and your family members can be at ease.
The price for these ALAA recognized canines is $3500 without the sales tax. The price implies the 2 year health guarantee, vaccination, toys and a blanket.
Location: Raleigh, North Carolina
Phone number: (919) 909-4762
Email: [email protected]
Website: Prestige Australian Labradoodles
FAQs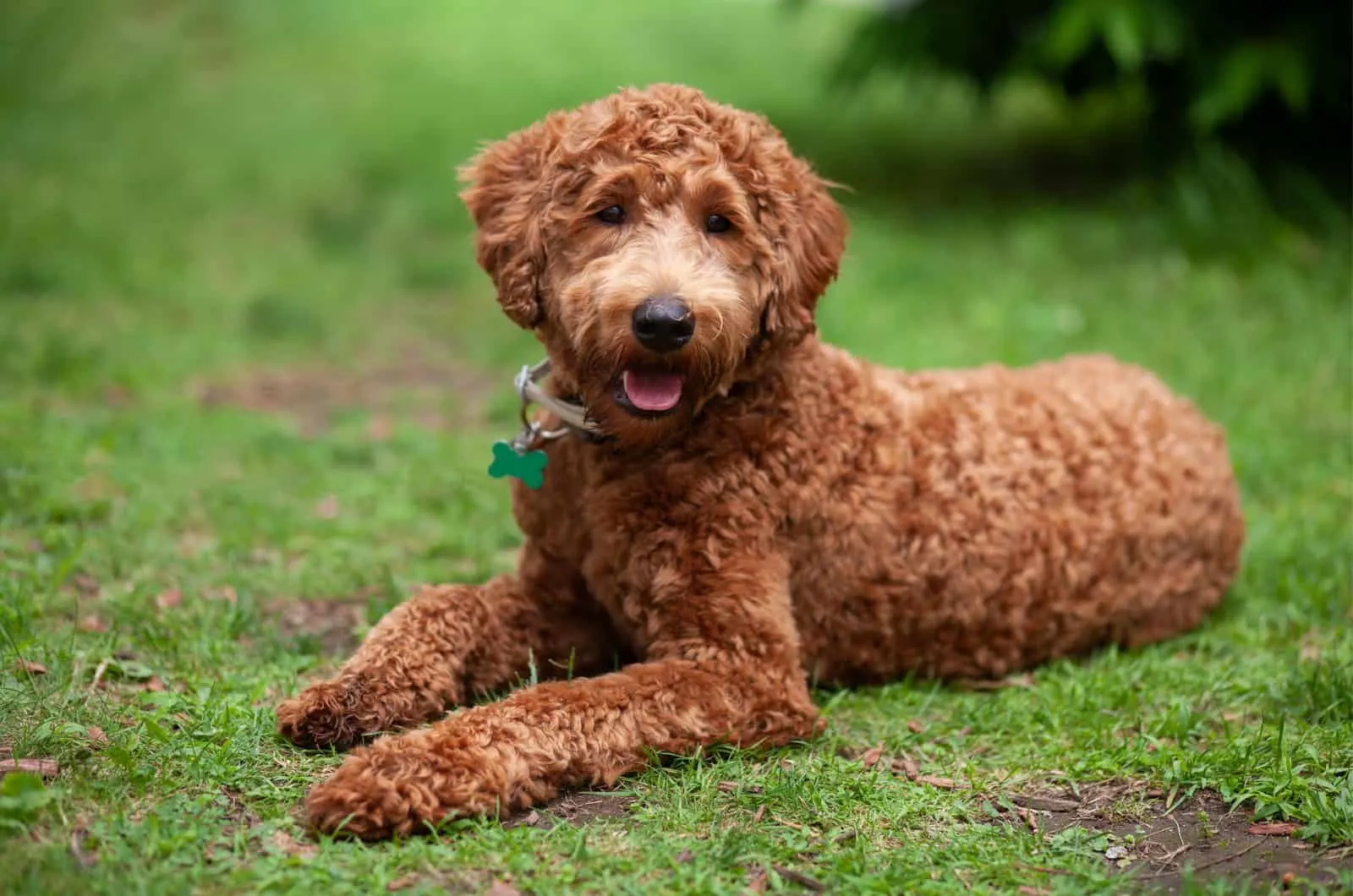 1. What Is The Average Cost Of A Labradoodle Puppy?
The average Labradoodle cost is somewhere between $1200 and $3500. The price is impacted by several factors. The first and most important is the quality of a breeder. Reputable Labradoodle breeders will probably cost more, but their service is usually better.
Reliable breeders will provide additional services that are accounted for in the overall price, such as: health guarantee, bloodline confirmation, vet tests and documentation, additional information and counseling.
Furthermore, the price depends on the type and size of the Labradoodle puppy. Teacup Mini Labradoodles' price will probably vary in respect to Standard Labradoodles. Also, the color of the puppy is the factor. Based on your personal preferences, the price will vary.
Some breeders charge the reservation so that's an additional factor that affects the average Labradoodle price.
2. What Are Some Of The Breeds Of Dogs That Labradoodles Are Bred With?
Just like Poodles that make up some of the best Poodle mixes in regards to intelligence and trainability, Labradoodles are favorable for crossbreeding too!
Some breeds crossed with Labradoodle puppies are: Pitbulls, Rottweilers, Yorkies, Chihuahuas, Goldendoodles, Shih Tzus, Boxers, and so on.
The breed is highly favorable for crossbreeding for several reasons, among which the hypoallergenic coat, easy trainability, intelligence, playful nature, and friendliness are probably the crucial ones.
Conclusion
Labradoodle breeders are widely represented in the United States. However, not many of them have the credibility to call themselves reputable. Several factors impact their reputability and quality.
Firstly, their recognition certificates, such as ALAA, or WALA certificates, recognition of being the Golden Paw Breeder, and so on.
Furthermore, their readiness to disclose all the necessary information is essential too! Reputable breeders will always provide the exact information on the Labradoodle bloodline, health exams, potential health issues, vaccination and deworming schedule.
Additionally, breeders who emphasize the importance of the Puppy Culture and ENS program are favorable too! This means they follow the standard and adapt the breeding program according to it.
Puppies that are socialized from an early age and don't mind living indoors are puppies whose breeding program took time and a lot of commitment. The dedication of breeders is what makes the best marketing.
Related content: The Top 10 Most Reliable Labradoodle Breeders In The UK