They are affectionate and energetic furballs that not only found their way into our hearts, but onto our small screens too. Milo from The Mask or Arthur from Beginners? Yes, that was a Jack Russel Terrier (JRT).
They are small and agile, and they have recognizable markings on their white coats. We would all like to have a Jack Russell Terrier puppy, but where to find them? We know how hard it is to find a reputable breeder that takes excellent care of their dogs.
Not only to keep them healthy, but to make sure the puppies have all the love and warmth of a home. That way we know the Jack Russell Terrier puppies are going to grow into happy, healthy, and well-socialized dogs.
So, you can relax and stop searching because we did the research for you. We looked across the States and found the best JRT breeders.
Here is a list of the 13 best Jack Russell Breeders in the US.
Jack Russell Terrier Puppies For Sale In The US
Not only are they affectionate, but they are also friendly with other dogs and animals too. And, they're cute as a button! A small barking button that follows you anywhere you go. But, before we go into details about the best JRT breeders, let's take a look at the dog breed and its origin and traits.
The Jack Russell Terrier dog breed originated in England in the mid-19th century. They were bred from the kennels of John Russell – a vicar, fox-hunter, and a dog breeder. Not only did he develop our lovely Jack Russell Terrier, but a similar yet separate dog breed called Parson Russell Terrier.
Both dog breeds were bred as hunting dogs. More precisely, they were bred to hunt foxes.
That is why the Jack Russell Terrier has a high energy level, is intelligent, and is a little dog. They needed to be of small size to reach all the nooks and crannies where a fox might hide. And, they were excellent at fox hunting.
But today, they are excellent family pets, becoming best friends of children and adults all across the US.
Read Also: 10 Most Reputable Parson Russell Terrier Breeders In The USA
What do they look like?
The Jack Russell Terrier is a purebred dog recognized by the AKC (American Kennel Club). They are up to 12 inches tall and can weigh up to 15 pounds. Even though they were originally bred as working dogs, the JRT is a popular family dog with a lifespan of around 12 to 14 years.
They can have two coat types – a wiry or a smooth coat. In both cases, the coat is short with one base color – solid white. They can have different coat color markings:
• tan markings
• brown markings
• black markings
• cream markings
• tri-color markings
Sometimes, the Jack Russell Terrier dog can have a broken coat or rough coat. This type of coat requires weekly grooming. Even though it has a short coat, the question of whether a Jack Russell Terrier is a hypoallergenic dog or not is not debatable. They are not hypoallergenic, and they do shed moderately.
Let's see our 13 best Jack Russell breeders in the US.
1. Snow Creek Jack Russell Puppies, Amite, LA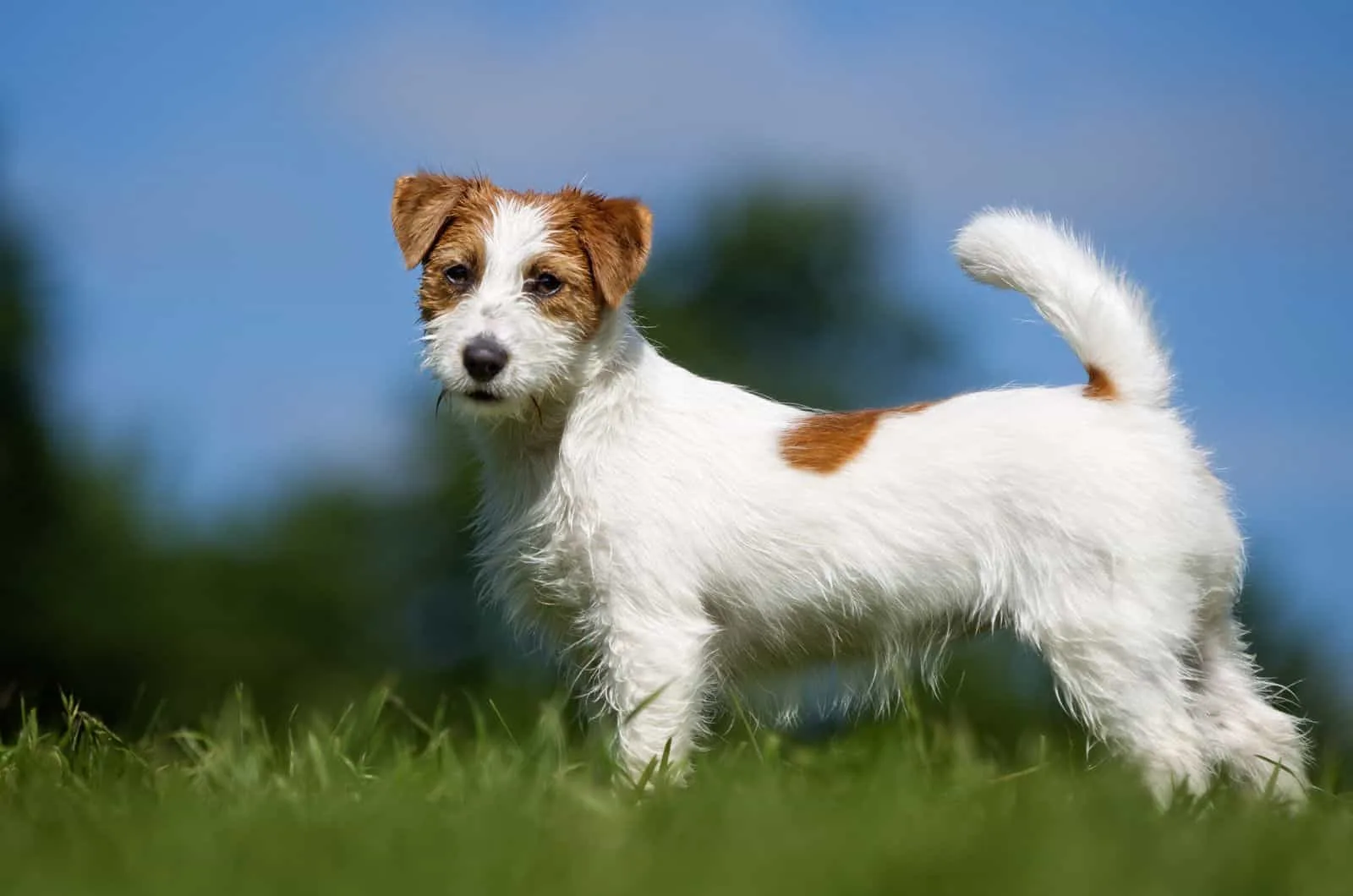 The owners of the first JRT breeder on our list are Russell and Jolene Roy. They are located in a small town called Amite in southeastern Louisiana, and they have been working with Jack Russell Terrier dogs for more than 12 years.
Their Jack Russell Terriers are bred and raised on a farm, with a lot of space to run, roam, sniff, and fully develop their inquisitive hunting nature. But, they are also well-socialized and the physical traits of all of the JRT litters from their farm are according to the AKC breed standards.
I really like how open they are regarding any questions about the pups, their farm, or their own dogs. You can find an amazing video library on their website, as well as a lot of beautiful photos of all the puppies, dams, and studs.
They are very dedicated to raising Jack Russell Terriers that can adapt well to their new homes, no matter if you have young children or you live alone. You can see how they practice socialization of their JRT puppies with other animals and children in their Youtube videos.
They introduced the Jack Russell puppies to cats from a young age, and even to pigs and goats. So, you can be sure that the Jack Russell Terrier puppy you buy from Snow Creek farm will be the best dog and best friend to any animal wherever you live.
Address: 26058 E Snowcreek Rd, Amite City, LA 70422, United States
Phone: +19859811161
Website: Snow Creek Jack Russell Puppies
2. Georgia Jack Russell Shorties, Baxley, GA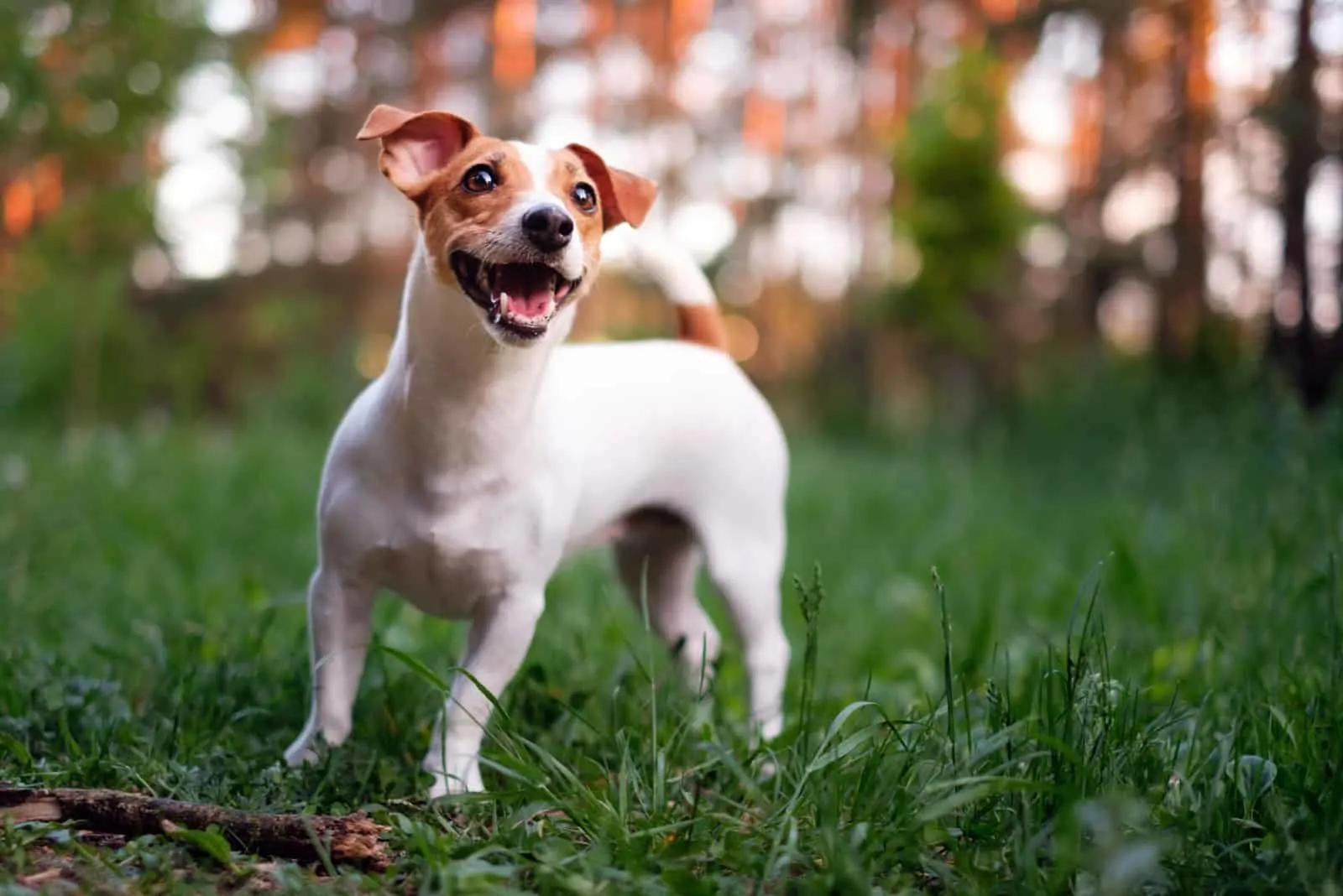 The owner is Thomas J. Dubberly and his story of how he came to breed Jack Russell Terrier dogs is worthy of a country song! He fell in love with the breed a long time ago and he gave a perfect explanation of why he loves Jack Russell Terriers so much – they look him in the eye making an effort to communicate with him.
And, you can see when a breeder loves their dogs. Thomas has a lot of male and female Jack Russell Terrier dogs, but they are all the same color – white with tan markings. The usual coat type is smooth, but occasionally they can have a broken coat type too.
Georgia Jack Russell Shorties is NKC (National Kennel Club) registered, and they are licensed, inspected, regulated, and approved by the Georgia Department of Agriculture. Also, all of the puppy dog parents have been PLL (Primary Lens Luxation) and SCA (Spinocerebellar ataxia) tested and cleared.
Thomas J. Dubberly is always open to answering questions about the puppies, and it is better to call him on the phone for the latest news because, as he says, he is still a little old-fashioned and would rather get a phone call.
Address: 9385 Blackshear Hwy SE, Baxley, GA 31513, United States
Phone: +19122780758
Website: Georgia Jack Russell Shorties
3. Russellville Farms, Plain Dealing, LA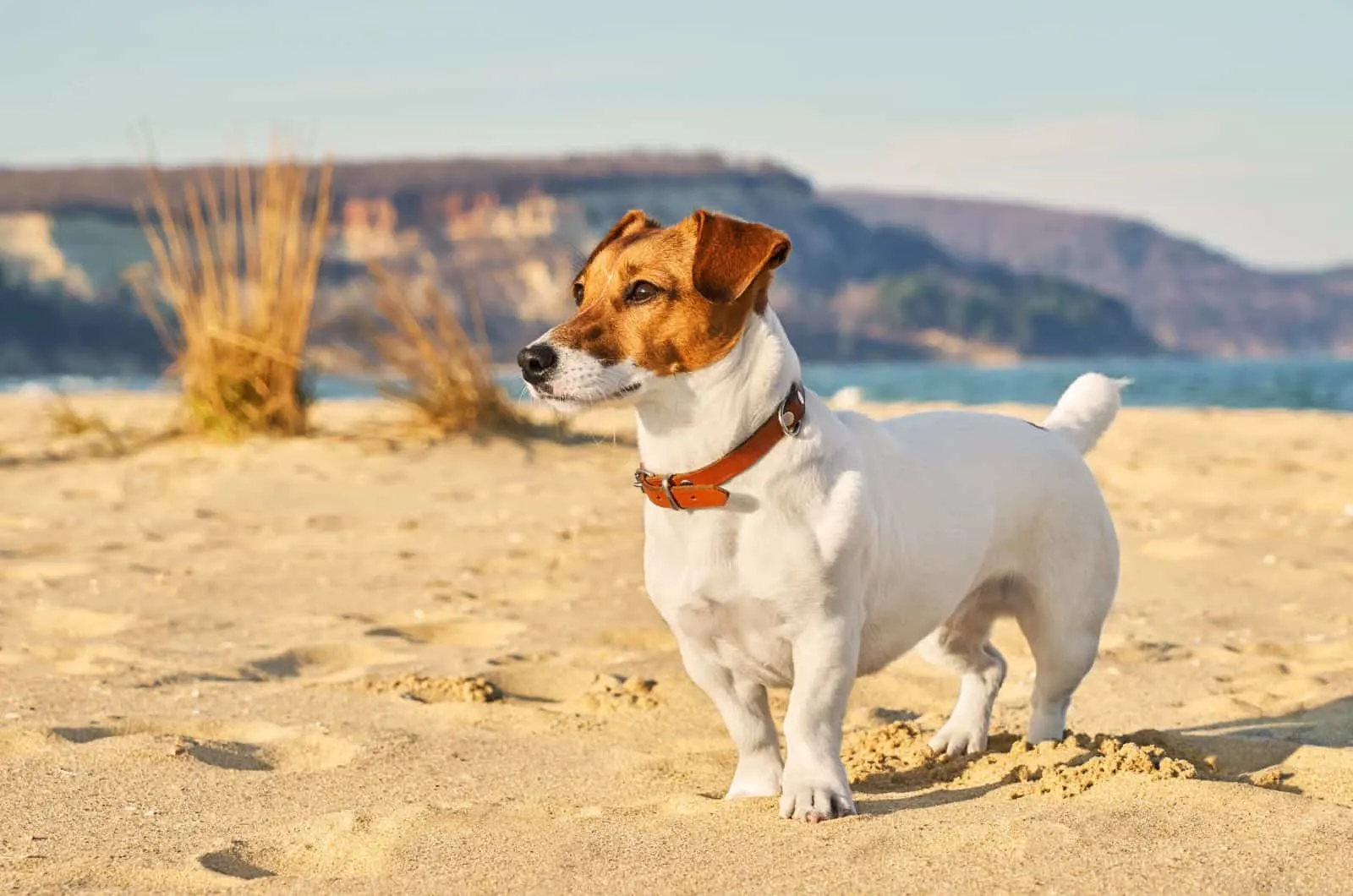 Russellville Farms have been Jack Russell breeders for more than 30 years. They have a lot of experience and excellent reviews that span over 30 decades.
They take pride in breeding Jack Russell Terriers of good conformation and expressive head, but foremost – of excellent temperament. They are also expanding their business and they started breeding working terriers as well. They are focusing on breeding Jack Russell Terriers that are excellent hunting partners, even for bigger prey like deer.
All of their dogs are Embark tested and are inspected and approved by the American Kennel Club. Russellville Farms are also co-founders of the EJRTCA (The English Jack Russell Terrier Club Alliance) and AHTCA (American Hunt Terrier Club Association).
Russellville Farms are serious and excellent breeders that will definitely make sure you get the best JRT puppy, perfect for your family. They have their Facebook and Pinterest pages, and an up-to-date website for you to check the photos and news about the available puppies or any upcoming litter, or if you simply want to check the "about us" section which includes the origin story of Russellville Farms.
Address: 531 Salem Cemetery Rd, Plain Dealing, LA 71064, United States
Phone: +13182867151
Website: Russellville Farms
4. Little Eden, Medina, NY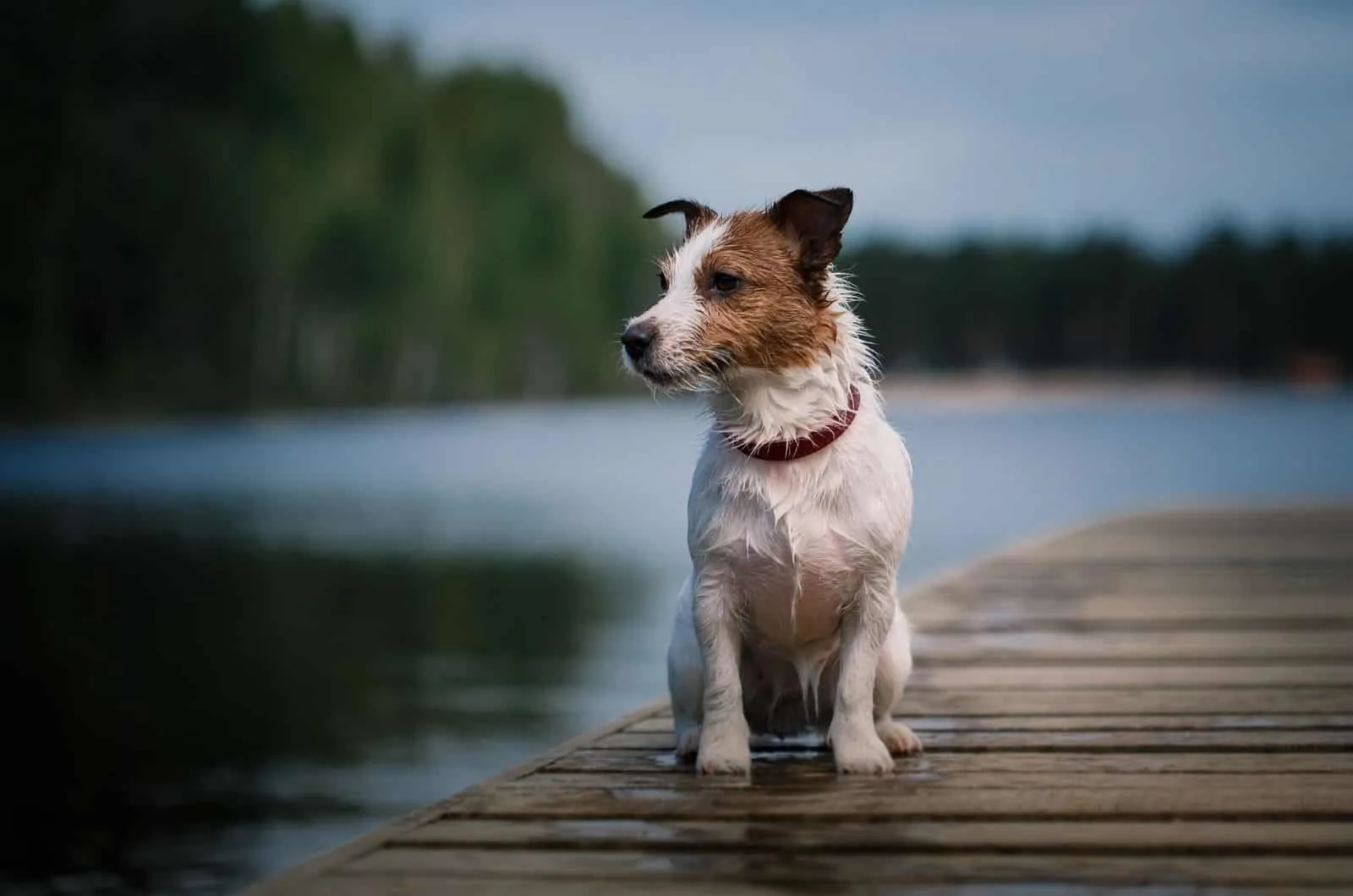 The owner of Little Eden from Medina is Michelle Ward. She and her husband, Jack, have been breeding Jack Russell Terrier dogs for more than 30 years.
They are respected and reputable Jack Russell breeders and a member of the JRTCA (Jack Russell Terrier Club of America) and the JRTCC (Jack Russell Terrier Club of Canada). They breed JRTs that are both suitable for show lines as well as for family life.
All Jack Russell Terrier dogs from Little Eden are CERF and BAER (Brainstem Auditory Evoked Response) tested. The CERF tests are done annually to ensure the dogs don't have any eye problems.
A lovely thing about Little Eden is that no matter how serious and professional Michelle Ward is, she has a lot of support and love, not only from her husband but from her two sons – David and Kevin – too. They all love the dogs, they treat them like family members and are very proud of their Jack Russell Terriers.
Address: ​2629 S. Lyndonville Rd. Medina, NY 14103
Phone: +15857652037
Website: Little Eden
5. Colorado Shorty Jacks, Delta, CO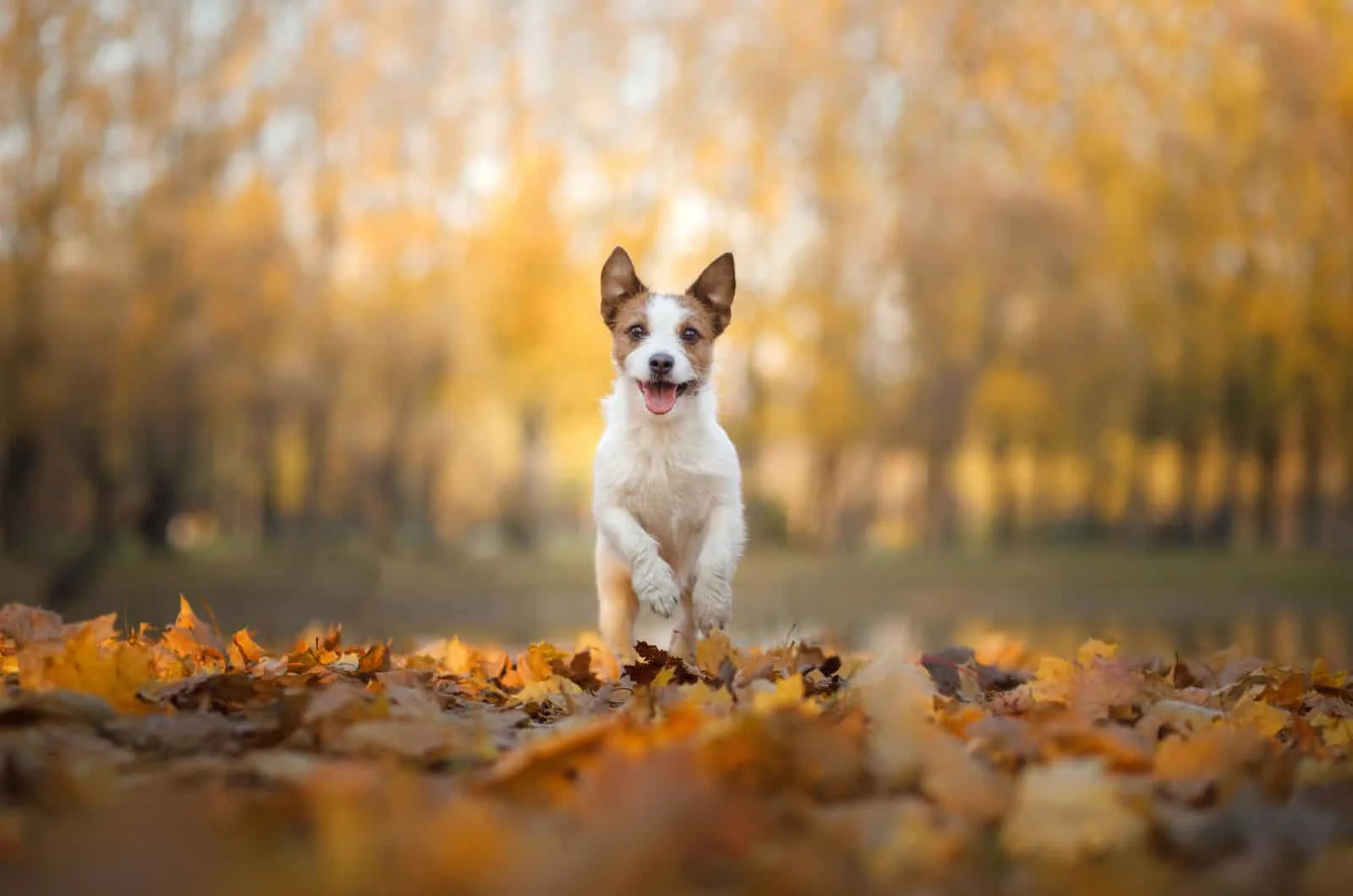 Let's meet the amazing Vicki Watts! She is the owner of Colorado Shorty Jacks, and she is offering smooth coat type, rough coat type, and broken coat type Jack Russell Terriers. Colorado Shorty Jacks is one of the best licensed and regulated Jack Russell breeders by the Colorado state.
All of her puppies are beautiful and incredibly well-socialized from an early age. She has four amazing cats that act like babysitters, and they are responsible for the puppy's friendliness towards other animals.
She has grandchildren to thank for making the puppies comfortable and overly friendly towards young children – even with babies. They are properly socialized, healthy, and happy. Colorado Shorty Jacks puppies are ready to go with you to your home and make you happy for the rest of their puppy lives.
Besides Jack Russell Terrier dogs, she is breeding French Bulldogs too.
Address: Delta, CO 81416
Phone: +19706408798
Website: Colorado Shorty Jacks
6. Connemara Jack Russell Terriers, Windham, ME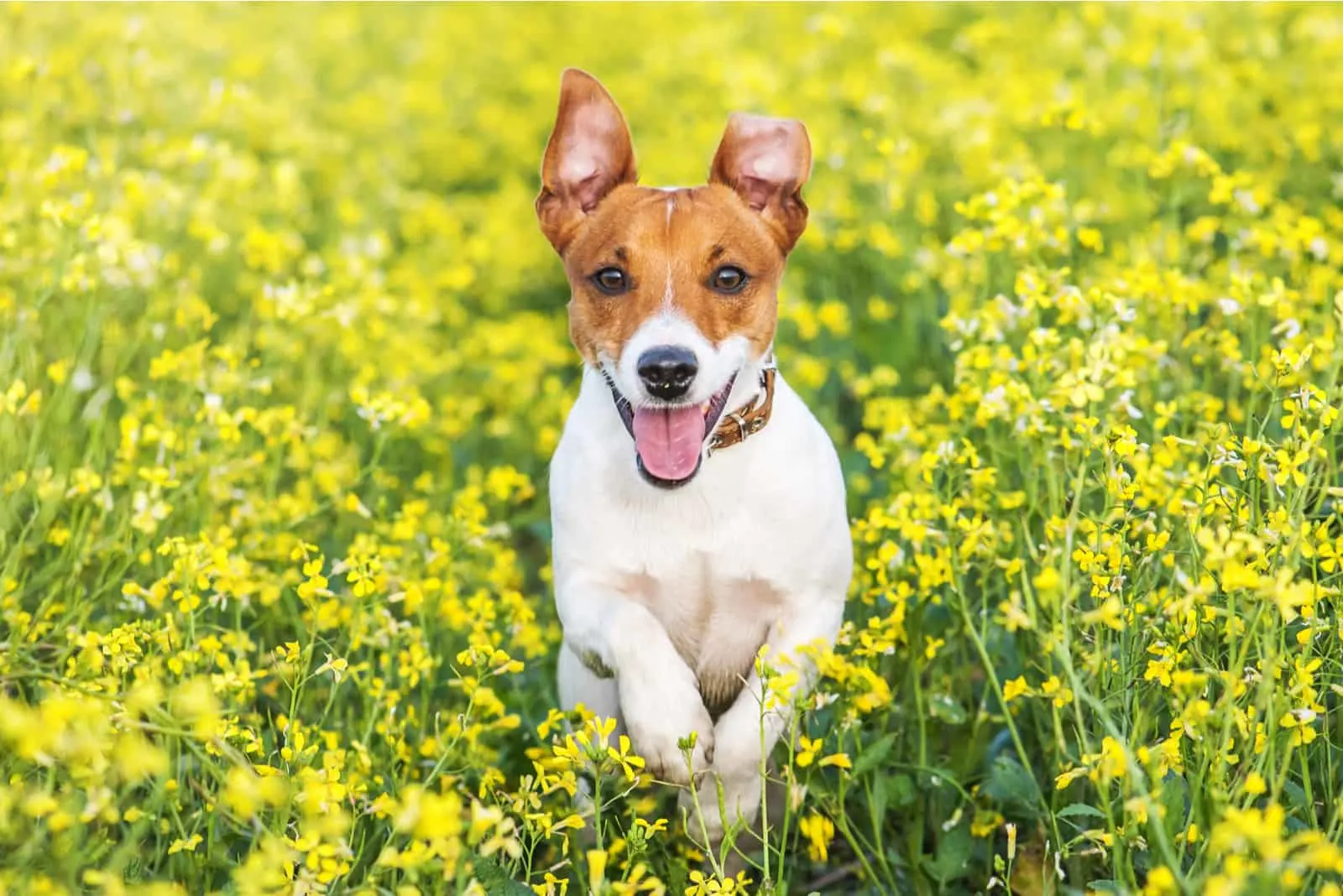 This is a family business, or as they like to call it – a family affair, owned by a four-generation law enforcement/military family. Some family members even had a chance to work in the K-9 units, further strengthening the relationship and love for all dogs.
They are handling their business professionally and with a lot of love. All of their Jack Russel Terrier dogs have been tested for 160 known genetic diseases. Connemara Jack Russell breeders also strive to make JRT dogs who are intelligent and eager to work side-by-side with their human companions.
hey are looking to breed and maintain an incredible bloodline of JRTs with shorter backs and straighter legs.
The Jack Russell Terriers in their breeding program are more long than tall, and they breed not for the "exotic" coat color types, but for the well-known AKC registered white coat color with black or tan/brown markings.
They have a lot of children of the perfect age to socialize with Jack Russell Terrier puppies, making each of them well-suited for future homes with children of any age. The JRT puppies are also properly socialized with other dogs. They are friendly and not nervous around bigger or smaller dog breeds, or other animals either!
Connemara Jack Russel Terriers is a business owned by a veteran family, and they offer a $100 discount to all fellow veterans, and they offer a $200 discount to all returning clients. Hats off to you, Connemara Russell Terriers.
Address: North Windham, ME 04062
Phone: +12079399404
Website: Connemara Jack Russell Terriers
7. PakaJack Russell Terriers, Parker, AZ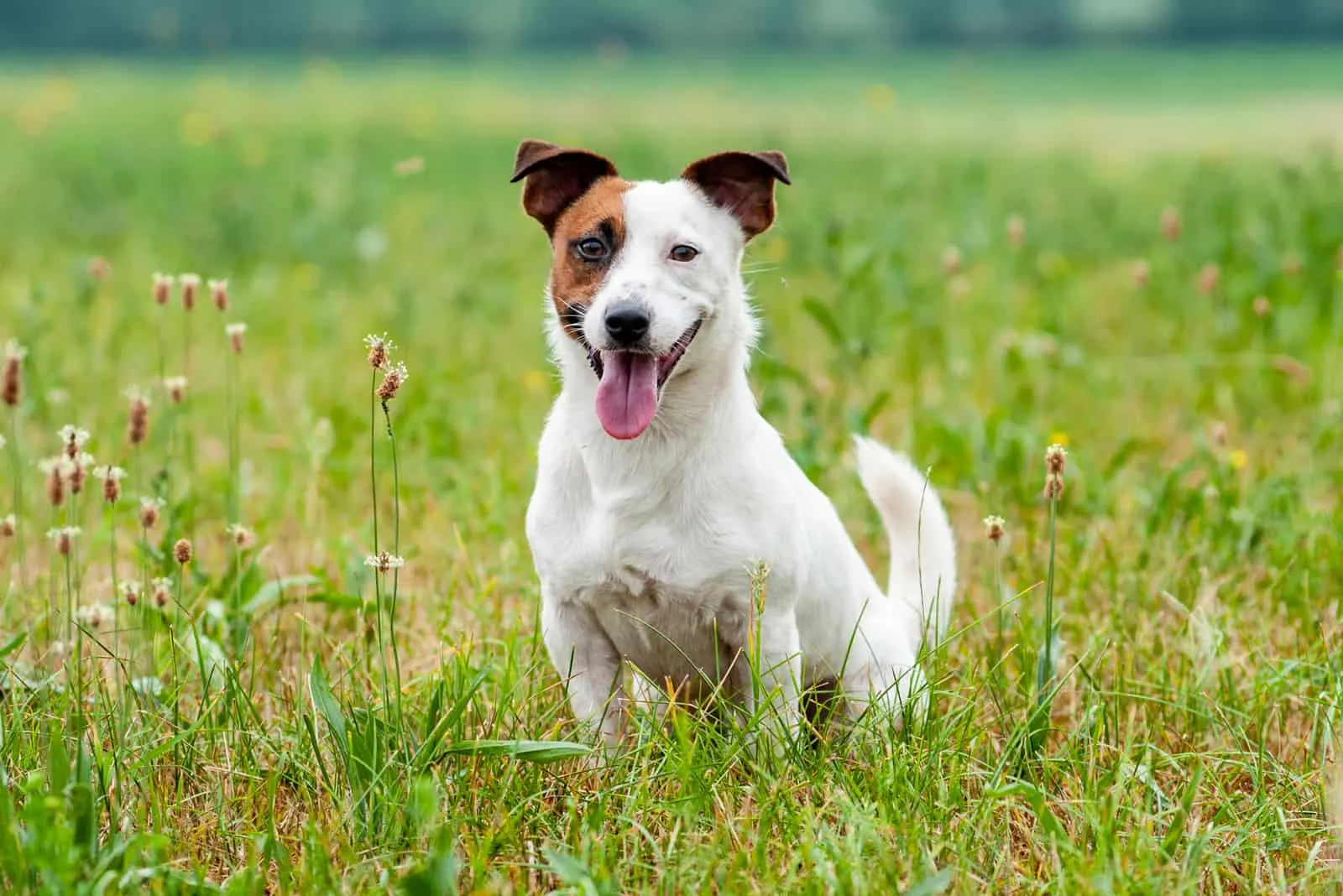 First of all, I want to say right away that "Jack Russell Terriers are like potato chips" is my favorite line about Jack Russell Terrier dogs! And, it perfectly describes how Connie and Wamo Mathewson came to get their first Jack Russell Terrier, and then the other one, and the third one… You can't stop getting new ones!
All of their dogs are Embark DNA tested for various genetic diseases, including PLL and SCA. They have smooth coat type JRT and broken coat type Jack Russell Terriers, but no matter the coat type, they all look gorgeous! And, they are all healthy and well socialized.
The PakaJack Russell breeders have been working with JRT dogs since 2005. They give each dog enough daily attention, and lots of love, and they make sure they grow into dogs with an amazing temperament.
That way, we can all be certain that their PakaJack (Love the name!) puppies are well-socialized and ready to join a family in an apartment or on a farm.
Connie and Wamo Matthewson make sure their Jack Russell Terriers have a lot of fun, and they even spent a day at a Terrier Fun Show! The dogs had tunnels in which to chase small fake prey, a ball to try to catch all around the playground, and they even got a chance to dress up their Jack Russells in cute dog clothes.
Address: Ocotillo Ave, Parker, AZ 85344
Phone: +19289160854
Website: PakaJack Russell Terriers
8. Hunter Ridge Kennels, Foyil, OK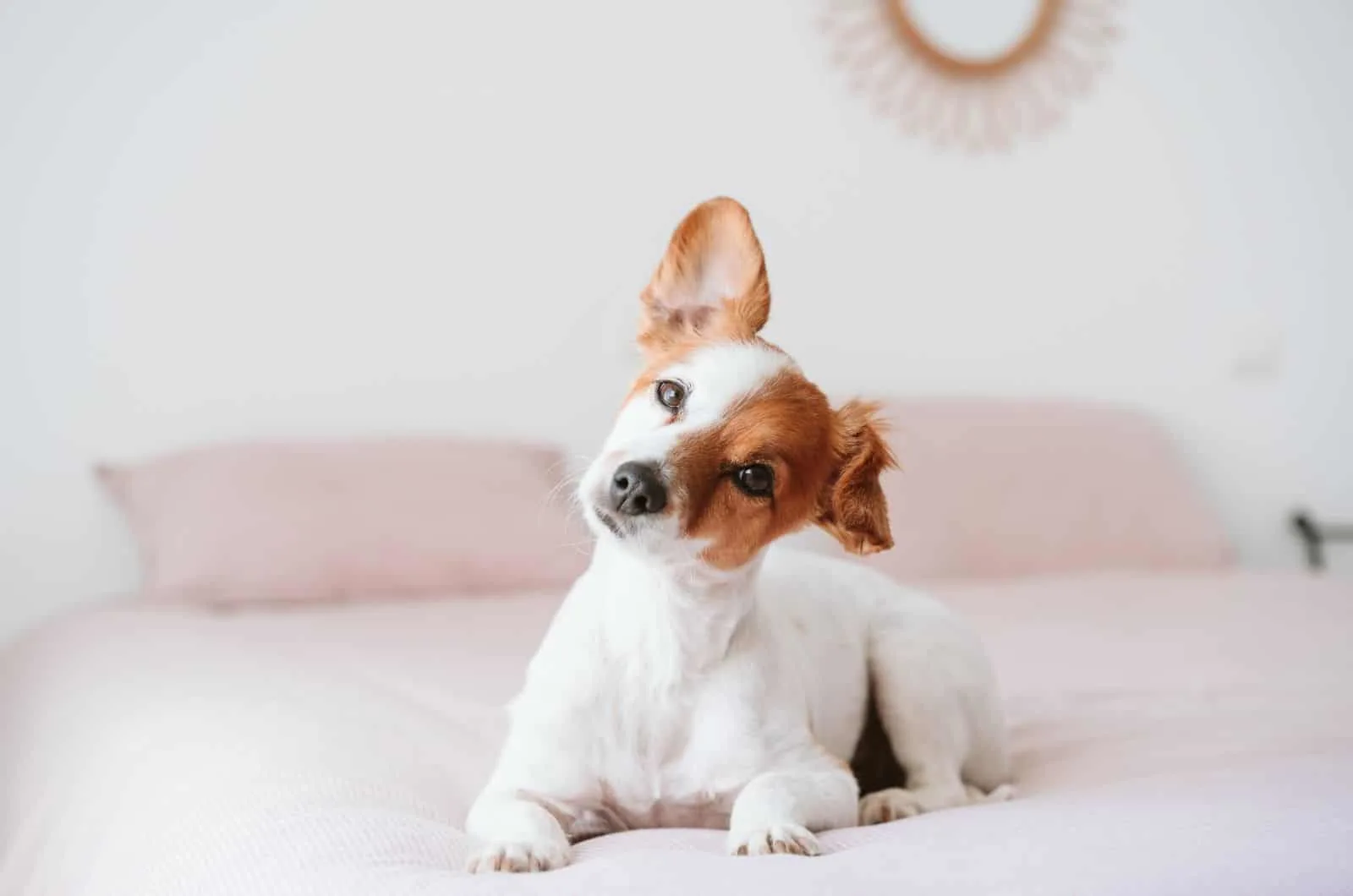 Hunter Ridge Kennels is an AKC inspected and approved kennel. They have different dog breeds, but their Jack Russell Terriers are the cutest! They breed Jack Russell Terriers in all three coat types – smooth, broken, or rough. And, they have all the AKC registered colors, including the tri-colored Jack Russell Terriers.
Their stud is a 12-inch tall male called El Dorado, and he has a rough coat type with white and brown markings. Not only El Dorado, but all of their dogs are well-mannered and well taken care of. They are excellent at deer tracking, and overall make amazing hunting and working dogs.
Hunter Ridge Kennels is a type of Jack Russell breeder that makes sure all of their dogs and puppies will adapt quickly to any environment. Whether you plan on taking your puppy to work with you on a farm or you are going back to your city apartment, their Jack Russell Terrier will follow you and be with you wherever you go.
They are smart and adaptable, and are of the original body size and weight, with no pups with shorter legs than what is accepted by the American Kennel Club. Also, a couple of the puppies from their kennel have been successfully shown in Dog Shows and are Agility Champions.
Address: Foyil, OK 74031
Phone: +19188505686
Website: Hunter Ridge Kennels
9. Fox Fire Jacks, Moneta, VA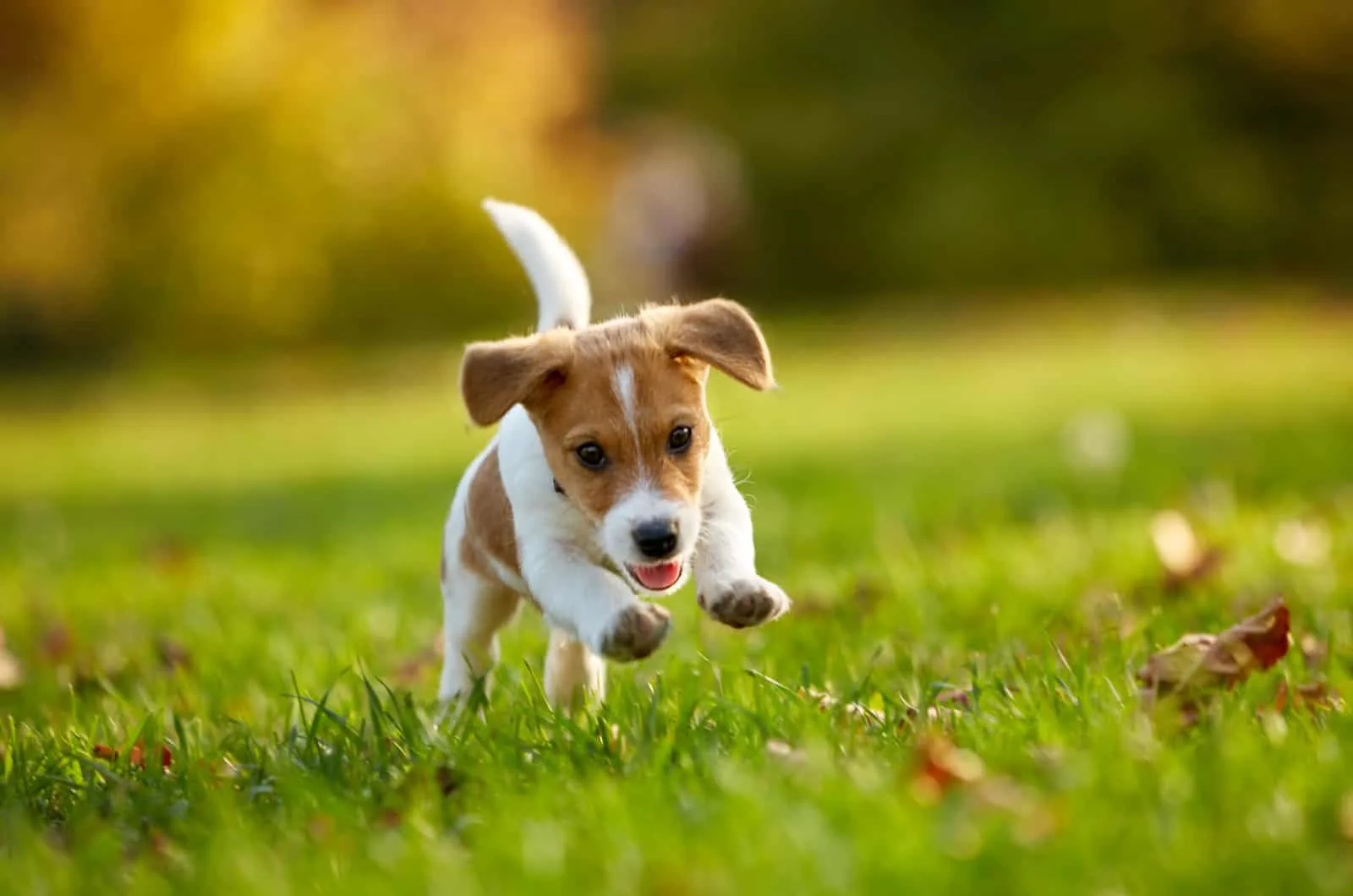 The owner, Angela Thomas, met her first Jack Russell Terrier – called Dottie May – 27 years ago. Ever since, her love for these amazing dogs has grown stronger and she decided to give herself completely to breeding the most wonderful Jack Russell Terrier dogs.
Angela showed her love for animals in general from an early age, and she helped countless stray, sick, and abused animals of all sorts – from cats to horses. She used the money from selling Jack Russell Terrier puppies to continue helping the strays.
As for her JRT dogs, they are all calm dogs that make excellent family members. They are eager to please and they are well-socialized so they will go well with families with children or families with other animals, including cats.
Fox Fire Jacks is certainly one of the best Jack Russell breeders that offer healthy dogs. The dogs have been vaccinated, microchipped, and dewormed. It means a lot that this is Angela's only job. She is 100% with her puppies, making sure they have the best care in the world!
And, you see the love and health in the puppies and the dogs she owns. All of the dogs are beautiful with shiny coats and agility in their movements.
Fox Fire Jacks are a number one choice for all of you who want a true family type of Jack Russell Terrier dog, especially if you live in Virginia!
Address: 1372 Fox Ln, Moneta, VA 24121
Phone: +15407984414
Website: Fire Fox Jacks
10. Bear Creek Jack Russell Terriers, Aledo, TX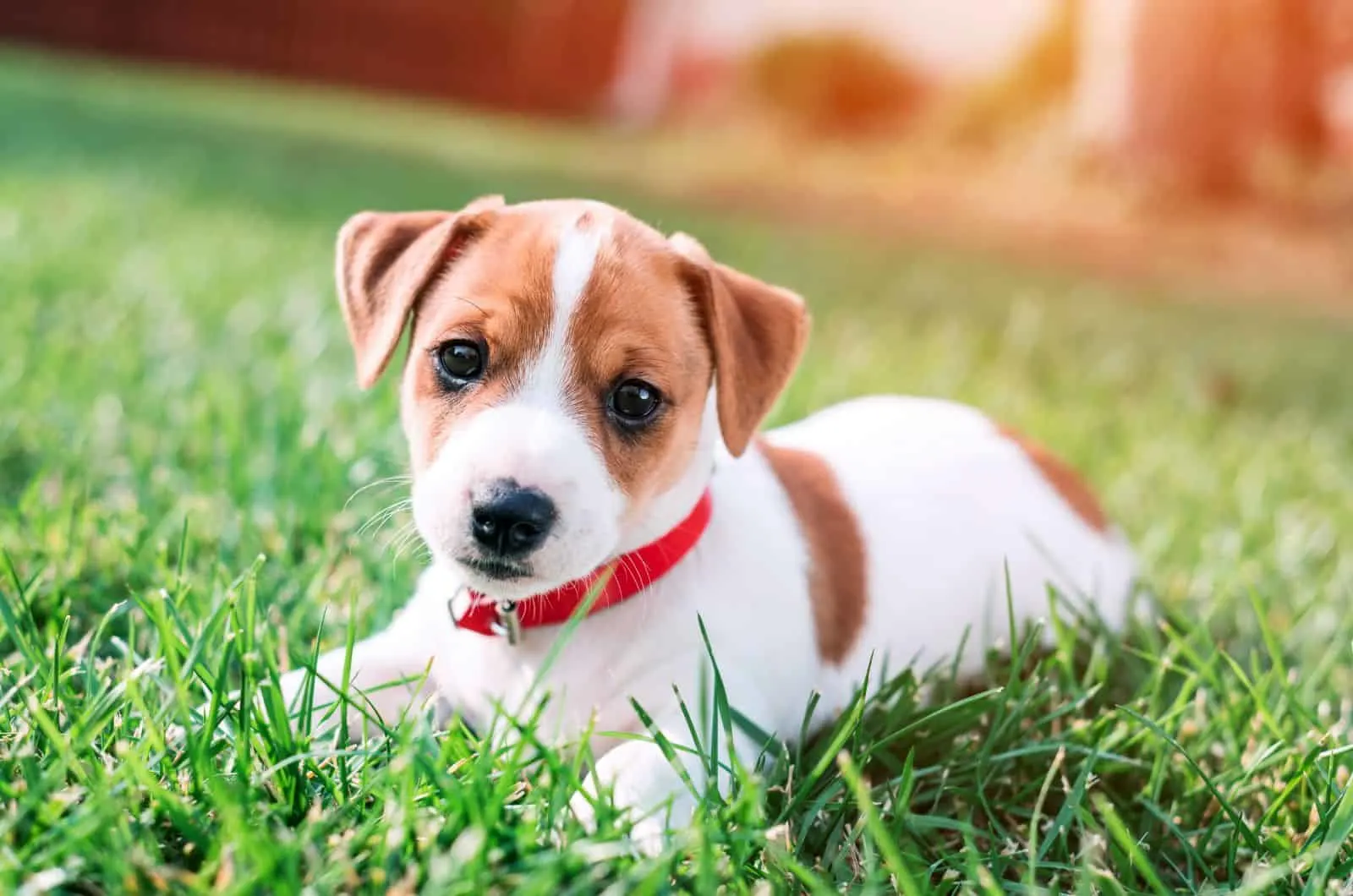 This is a small show and hobby kennel located in Parker County, Texas. They have 25 years of experience and have earned their spot on the list of the 13 best Jack Russell breeders.
Whether you are looking for a family member and a companion dog, or you are looking for an amazing show dog with excellent AKC standardized qualities – Bear Creek Jack Russell Terriers kennel is the place to go!
They are strict about visitations because they take great pride in being Parvo free. So, if you want to visit and meet the puppy before you buy one, you will have to wait until the puppy is 6 to 7 weeks old and after it has had all the necessary shots.
You can meet the owners at any time, but you will have to stay out in the driveway. It is for the best, and such actions are to be respected.
If you want to buy a Jack Russell Terrier puppy from them, you will have to pay a $250 deposit, which is non-refundable. This is something that most breeders apply when it comes to the deposit money.
It is to make sure that you stick to your decision, and not change your mind easily because this is not a pair of shoes – it's a living being.
All of their puppies are registered, and they do offer Car Nanny and Flight Nanny services if you live far away. They do not ship their puppies because they think (and I agree) such transportation is unsafe and traumatic for the dogs.
Address: 150 Amelia Ln, Aledo, TX
Phone: +16825974128
Website: Bear Creek Jack Russell Terriers
11. Castelereigh Jack Russell Terriers, Llano, CA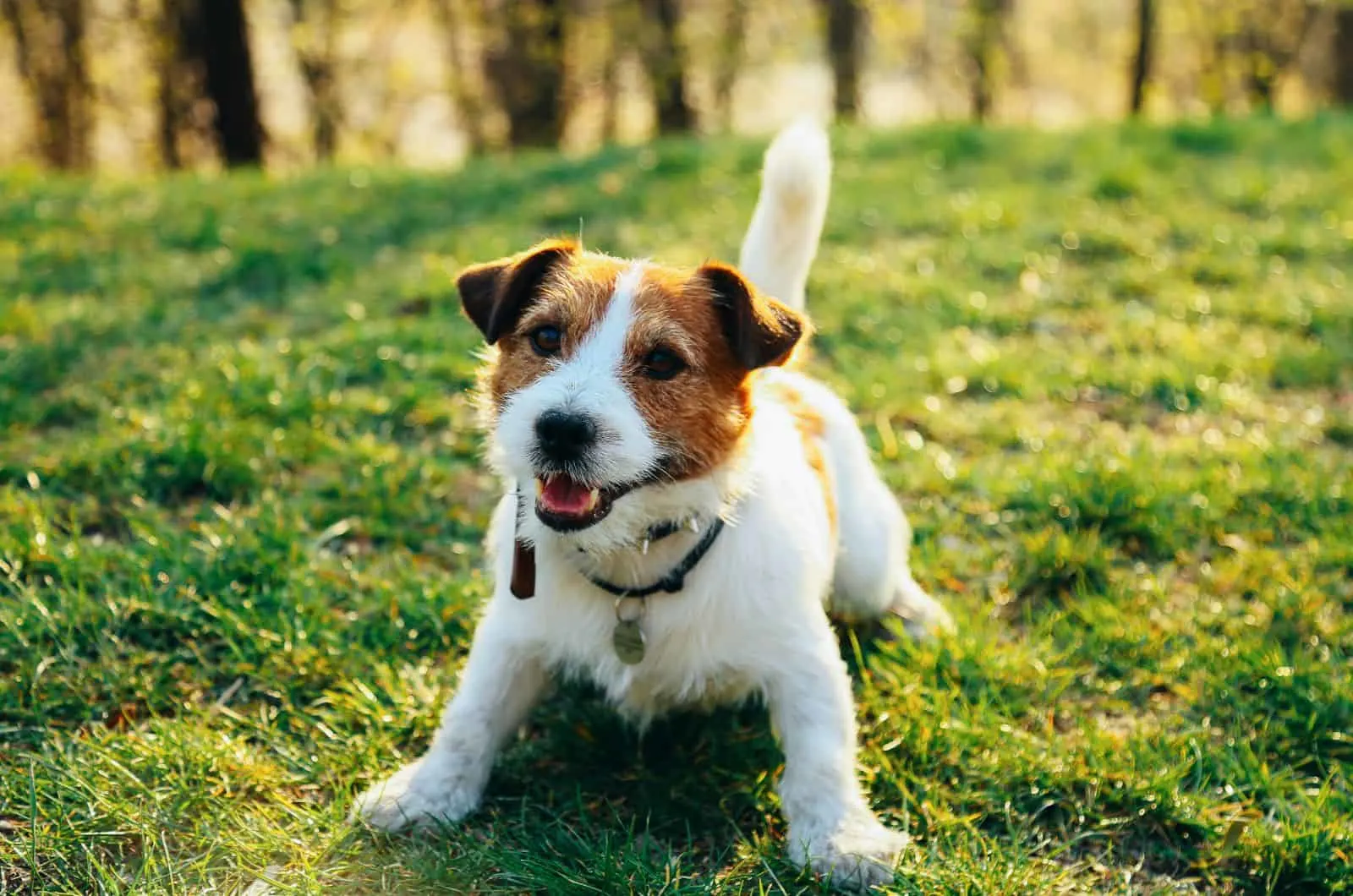 If you are looking for show-quality purebred Jack Russell Terriers with available pedigrees, Castelereigh Jack Russell breeders is a place to go in southern California!
Rebecca Quick is the owner and she fell in love with this dog breed a long time ago – in 1989. Ever since she started having her own Jack Russell Terriers, she joined the JRTCA as well as the local club for JRT enthusiasts: SCJRTC (South Coast Jack Russell Terrier Club).
Rebecca is not just selling the pups, she wants to make sure they go to good families that will take excellent care of the puppies. She knows what it takes to have such an energetic, small, and intelligent dog and she is open to helping new families to adapt to their new lifestyle.
All of her dogs have been tested for PLL, SCA, and for DM (Degenerative Myelopathy). She has five dogs of different coat colors and coat types, which means she has a smooth coat type Jack Russell Terrier and a rough coat type JRT. You can expect to find all kinds of coat color variations, from white and tan to tri-color pups.
Castelereight Jack Russell Terriers also has a blog of their own where they offer training strategies for your new JRT puppy, among other useful topics.
You can call Rebecca, text her, or email her or her husband, Jack Quick. Although calling is one of the options, she prefers texting and this is the fastest way to get all the necessary information before you get into more detailed talk about getting a new puppy from Castelereight Jack Russell Terriers.
Address: 26054 East AveU12, Llano, CA 93544
Phone: +16613053048
Website: Castelereight Jack Russell Terriers
12. Butterball Farm, Citra, FL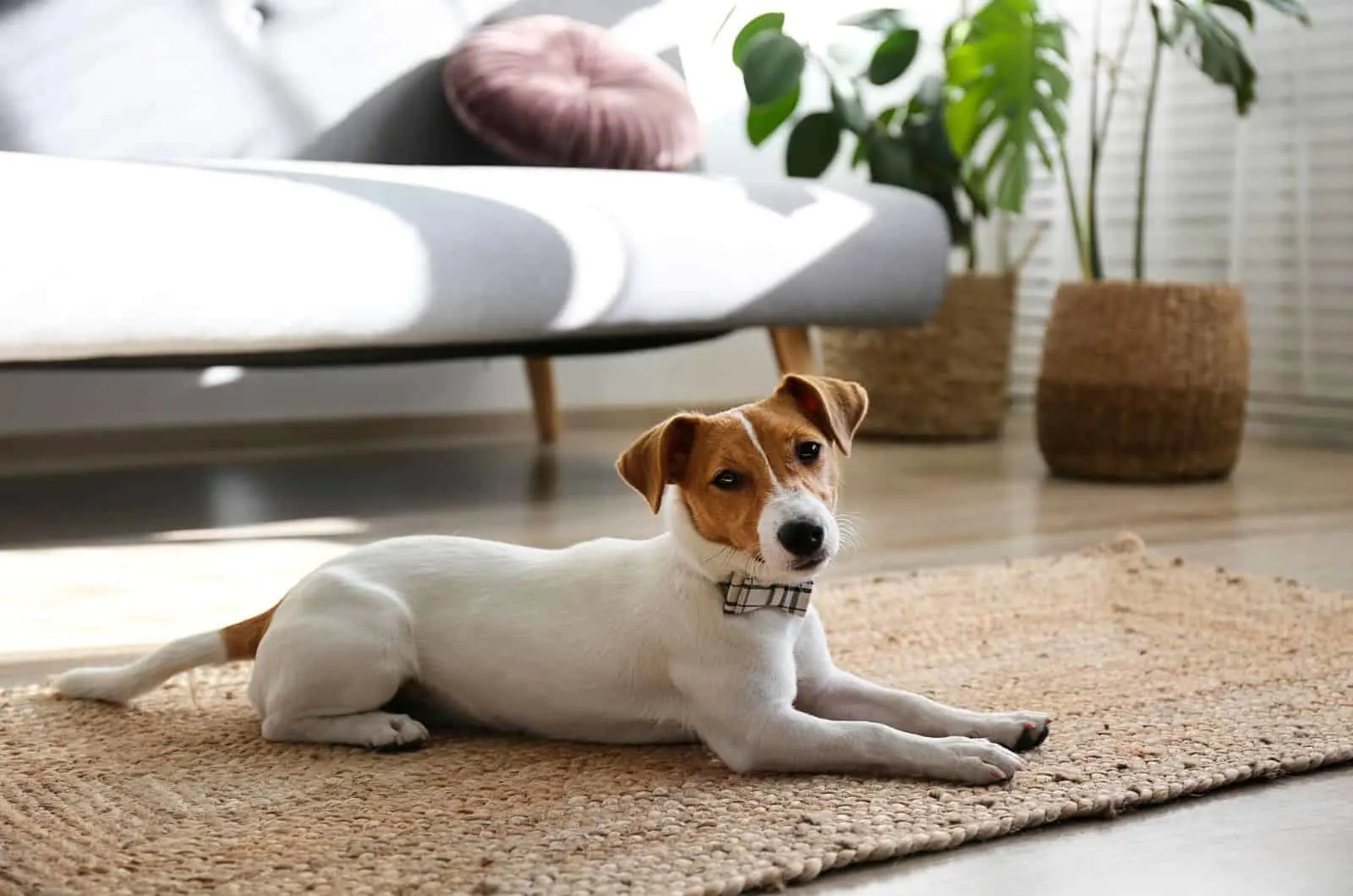 Snooks Gray is the owner of Butterball Farm, located in Marion County in Florida. She and her daughter Jodi are responsible for breeding amazing Jack Russell Terrier dogs. She has been one of the best Jack Russell breeders for more than 30 years, and her daughter definitely inherited her love for this dog breed.
Snooks has imported some of the studs and dams from the Netherlands to make sure her breeding program develops and maintains the best Jack Russell Terrier bloodlines.
To make sure that this continues, all of her dogs have been tested or parentage verified for SCA, PLL, and of course – they all are confirmed clear. But, still, Snooks is open to answering any questions you might have.
Butterball Farm is an AHTCA registered kennel, and they are very proud of making one of the best hunting terriers in Florida and beyond. They have been working for a long time, and their pups have gone all around the US, further proving the quality and professionalism of this amazing Jack Russell Terrier breeder.
Address: 3050 East HWY 316 Citra, FL 32113
Phone: +13524255658
Website: Butterball Farm
13. Ravenwolf Terriers, Townsend, MA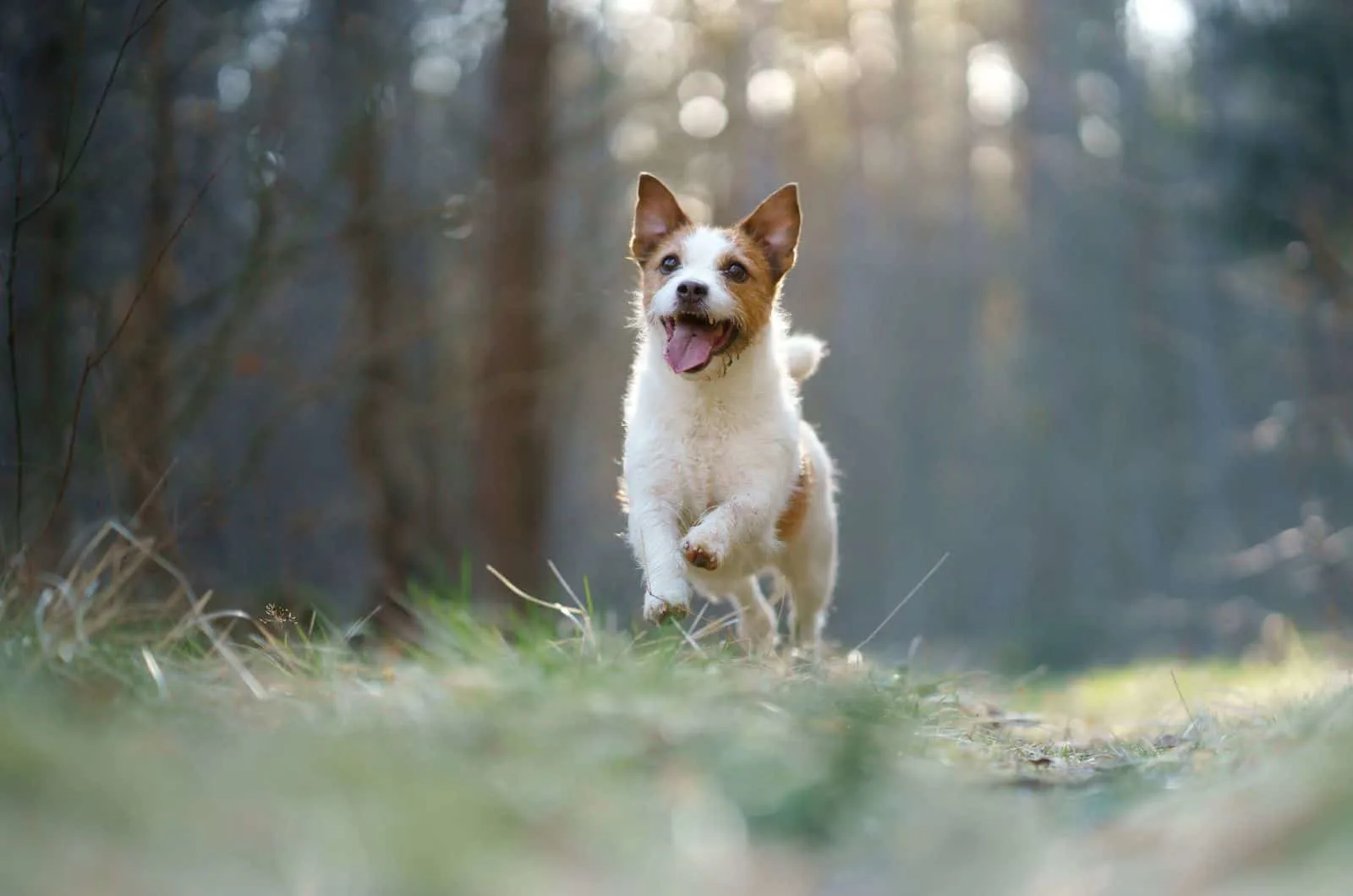 Terriers raised at Ravenwolf Terriers have all the luxury of running around on a 20-acre farm located northwest of Boston. Even though the dogs have the opportunity to chase insects, run, jump, and play as much as they want to, they equally have the opportunity to lounge on the sofa with both Jennifer Hansen and Jennifer Pierce.
They have been involved in raising Jack Russell Terriers since 1998, but they have been active Jack Russell breeders since 2008. They also own a professional daycare facility where their dogs enjoy playing with other dogs and people. But, this daycare also has obedience and agility classes and private lessons.
Both Jennifers Hansen and Pierce are CPDT-KA certified professional dog training instructors, and AKC Good Citizen evaluators and Jennifer Pierce is a professional dog groomer. As you can see, they are more than equipped to raise the best Jack Russell Terrier puppies in the US.
All of their dogs are tested and cleared of genetic diseases common to JRT dogs, and they are registered with the JRTCA Health Registry.
Address: Townsend, Massachusetts, 01469
Phone: +13392231002
Website: Ravewolf Terriers
What Is The Average Price Of a Jack Russell?
There is a rule for any dog breed when it comes to the price of a new puppy. The price depends on the pedigree lineage, the number of puppies in a litter, and the number of litters in a year, and it depends on the test that has been done in order to prove the dog is healthy.
So, the average price for a Jack Russell Terrier puppy is from $1,000 to $3,000. Most breeders or kennels on the list of 13 best Jack Russell breeders sell their puppies for $2,500.
But, all of the puppies and their dog parents have been tested, vaccinated, microchipped, socialized, and overall extremely well taken care of with lots of proof of this.
The Jack Russell Terrier breed might be pricey, but their loving and fun nature will surely make up for the money we spend on bringing them to our homes.
If you are not sure and you want to find a dog that looks like a JRT but costs less, you can look for Jack Russell Terrier Mixes – there are a lot of them, and you might find what you are looking for.
The Conclusion
In the end, when you go through the list of the 13 best Jack Russell breeders in the US one thing is certain – we all look for a breeder that shows love for the dogs. If the owner loves the dogs and treats them as family members and not just as a source of income, then we can be certain the dogs we buy from them will be happy, well-socialized, and overall well-tempered.
We are bringing a new family member into our home, and we must make sure that they get all the love and care they deserve. The Jack Russell Terrier is an energetic, smart, and affectionate dog that requires a responsible owner.
Don't forget that all dogs are unique with different temperaments, but they all need the same things from us – love and care.