I will assume you are here because you already know a lot about the Havanese breed and only need a tidy list of Havanese breeders in Florida to go through.
If you already visited some local kennels but were not satisfied with what you saw, you are in the right place.
Pointing you the right way will be pretty easy as all of these breeders are not only good at putting up amazing Havanese puppies for sale, but also immense dog aficionados. Put your mind at ease as we go, one by one, through a list of Havanese breeders.
Havanese Puppies For Sale In Florida
1. CoCo Cabana Havanese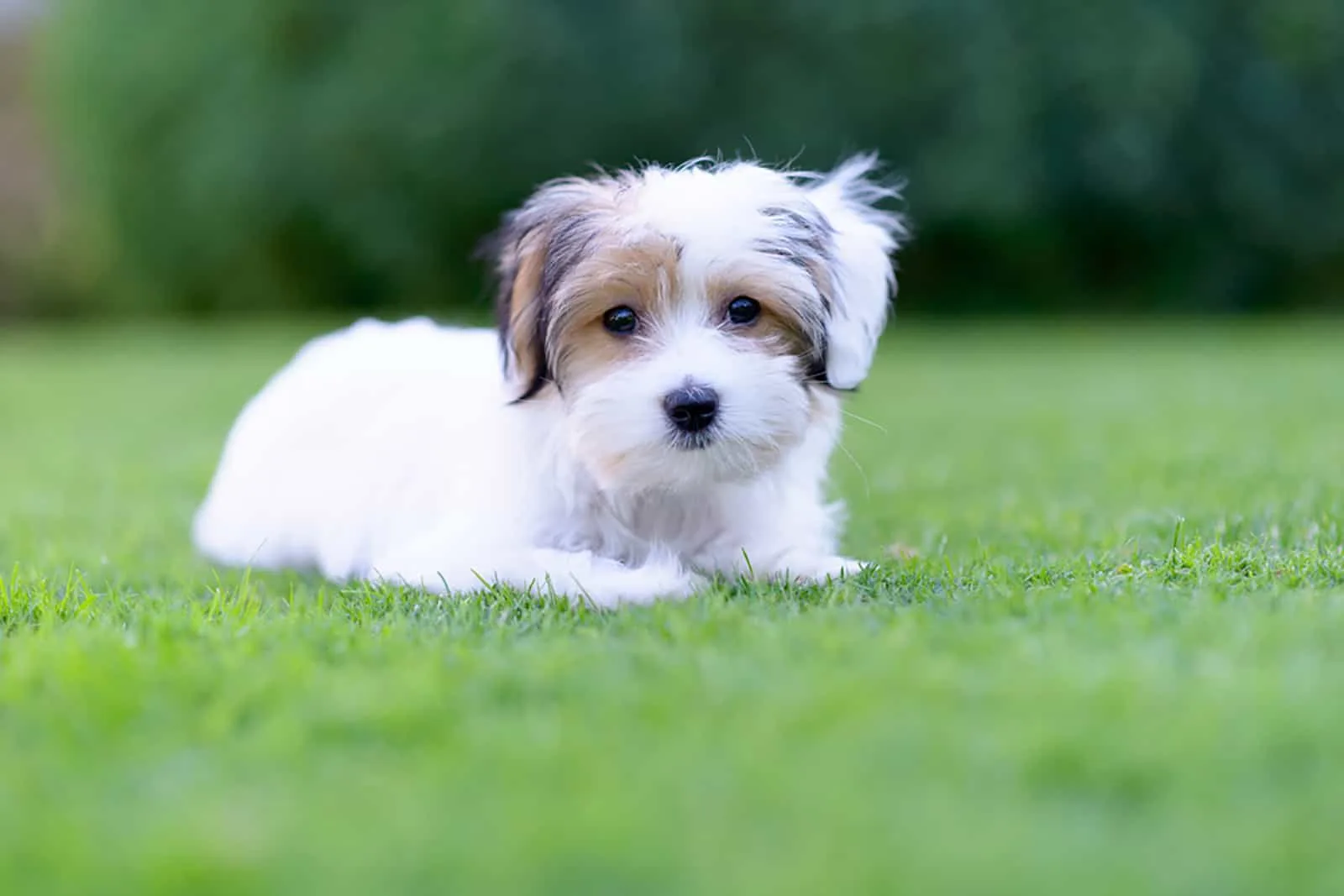 There is no talking about Havanese breeders without, arguably, the most well renowned breeders in Florida — The CoCo Cabana Havanese.
Their Havanese pups, in addition to being exquisitely charming, have health certificates. A two year health guarantee is also included.
Coco Cabana Havanese have been in the breeding business for over two decades and have certainly earned their highly reputable status with many champion and grand champion dogs.
One of the key aspects of their breeding practices is that they treat their Havanese as family members.
Living around the house, CoCo Cabana Havanese pups go through the experience of socialization before joining their new family. Your puppy will already know most, if not all, of the housebreaking rules, including potty training.
Keep in mind that you cannot have an AKC license if you are purchasing a puppy as a companion dog. CoCo Cabana puppies can only be issued an AKC license if the purchaser is a show home. You will have to spay/neuter your puppy.
Their puppies generally do not have eye issues due to their Sire and Dams being free of those issues. Naturally, the breeder cannot guarantee that issues will never occur.
A CoCo Cabana vet will check the puppy prior to being sent, and you are obligated to have your vet perform a check once the puppy arrives at your address.
The Process Of Acquiring A Puppy
Firstly, you will need to fill out a simple contact form to express your interest. After that, getting a puppy from CoCo Cabana is a process that involves signing a contract and paying 50% in advance.
This amount is paid before selecting the puppy designated for you.
This is nothing unusual as Havanese puppies are quite expensive and there is a preparation period previous to your puppy being on its way to your home. Following the signing of the contract, you will need to deposit the remaining half of the cost.
If you are unable to go and get your puppy personally, then you can arrange personal delivery or get your puppy delivered to you via Air Ship Cargo, Tampa. The cost of shipping a puppy is $250.
Breeder Information
Address: Saint Petersburg, FL, United States, Florida
Phone: +1 813-363-9002
Email: [email protected]
Website: CoCo Cabana Havanese
2. Lordocs Havanese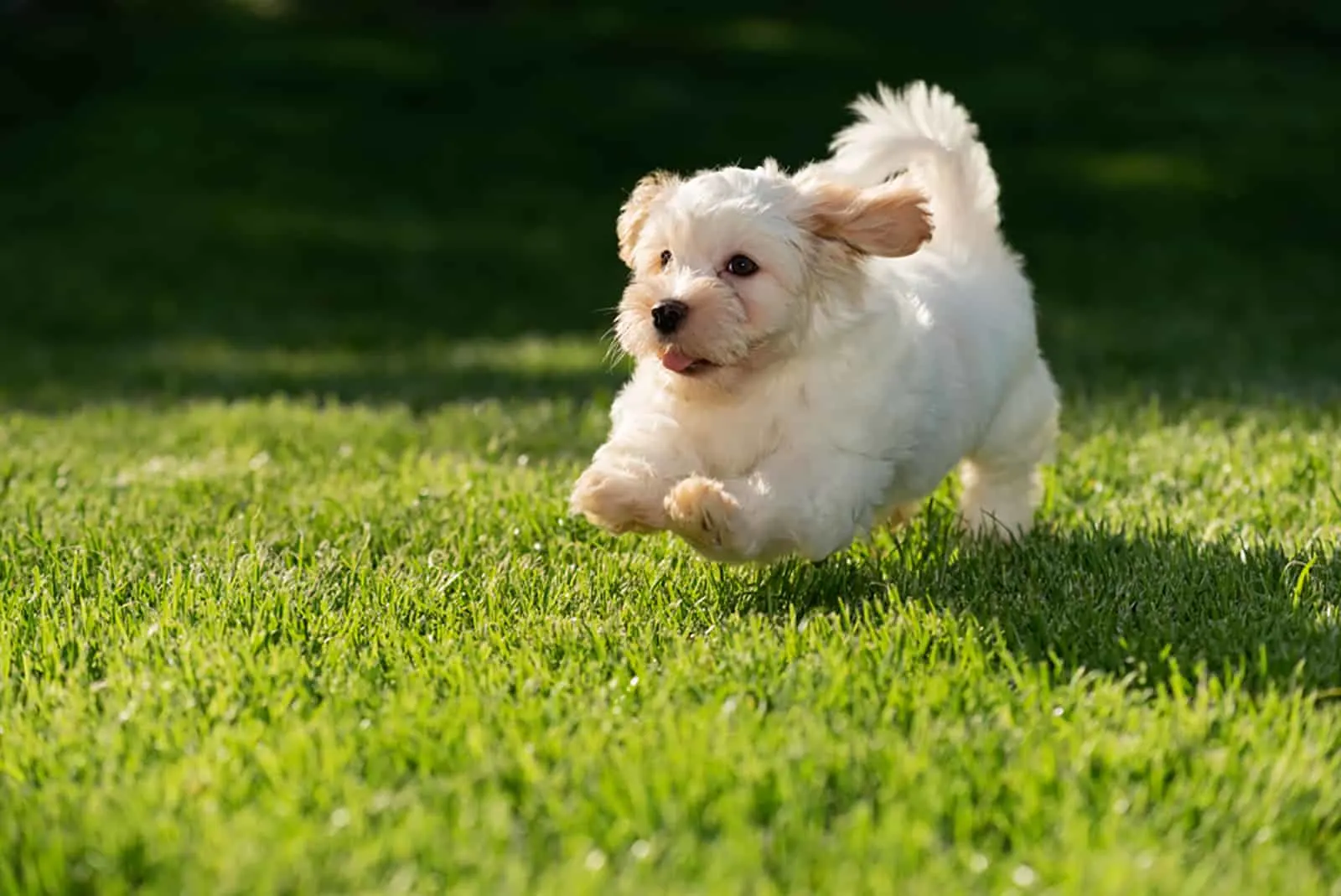 Lorrie Jergenson has had a lengthy career in breeding dogs. At first, however, she did not work with Havanese dogs but miniature wirehaired Dachshunds. Not only did she breed them, she also trained them and participated in shows with her dogs.
Lorrie fell in love with the Havanese dog and decided to fully devote herself to breeding them, leaving Dachshund breeding behind her but not without many accomplishments with both breeds. The AKC awarded her the AKC Breeder of Merit title.
All of the Havanese puppies from Lordorcs come from a line of champions and, whether bought as pets or show dogs, they have the same lineage of healthy Havanese.
All of the Lordocs Havanese live inside Lorrie's home and are already accustomed to indoors living.
The Process Of Acquiring A Puppy
Finding a good pet parent is important for Lordocs owner Lorrie. You can contact her via an online form where you fill out your contact information along with the preferred sex of the puppy.
Bear in mind that there is a waitlist, and check the Lordocs website for information on litters.
The second step, after getting in contact with Lorrie, would be signing a contract. For pet/companion dogs the contract includes an obligation to spay/neuter your puppy. Show dogs have a standard show contract.
Breeder Information
Address: Punta Gorda, FL 33955, USA
Phone: +1 608-630-5384
Email: [email protected]
Website: Lordocs Havanese
3. Canyon Hills Havanese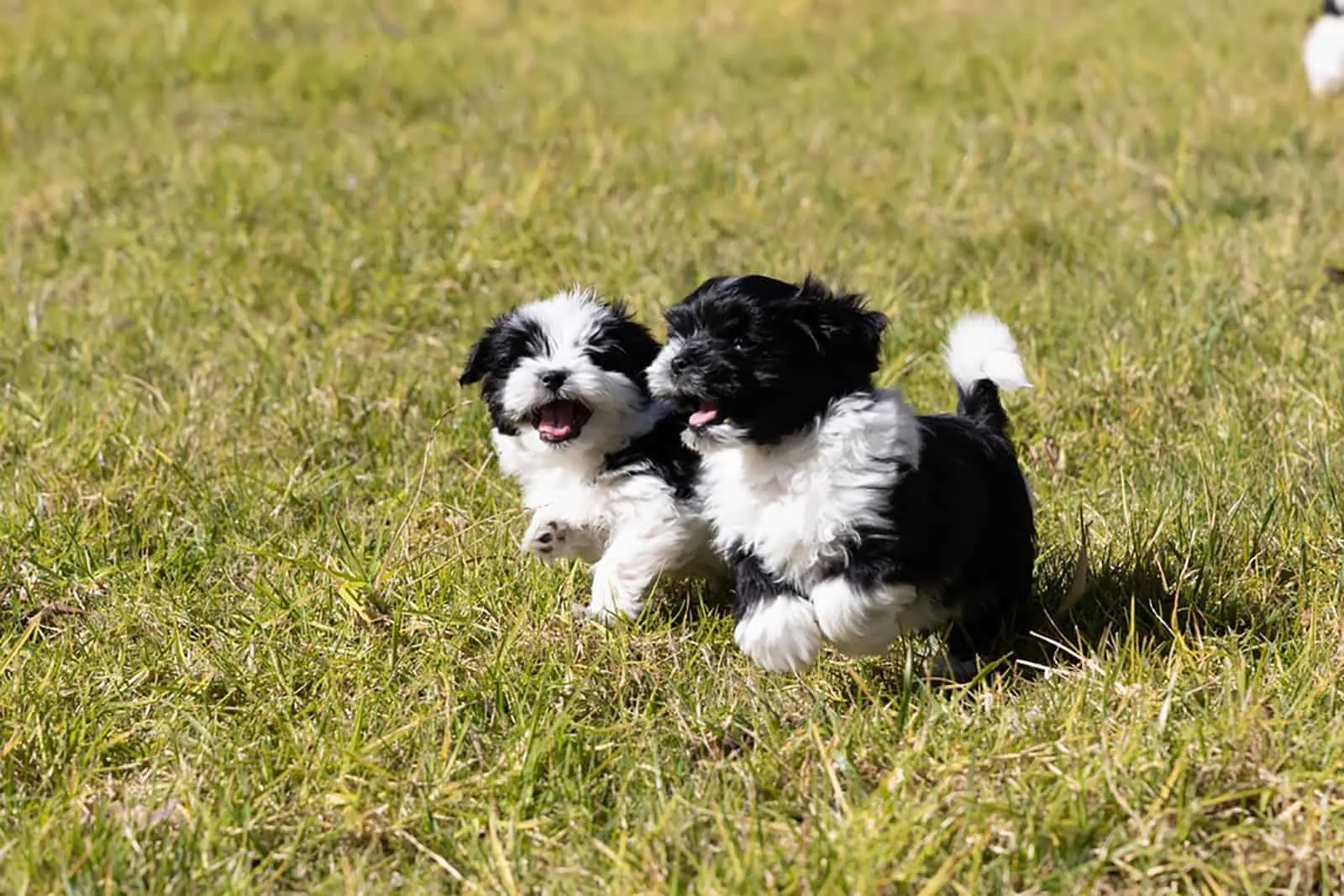 If you heard of Clearbrook Havanese in Sarasota but want something with more online information and within the area, look no further than Canyon Hills.
Thirty years of dog breeding experience is quite an achievement. Canyon Hills is a family business with a hands-on approach.
The owners recognize how important a dog can be to a family, which is why all Canyon Hills dogs live alongside the owners and have excellent house manners.
Being among several of the family-owned Florida Havanese breeders, Canyon Hills takes pride in their healthy pups and flexible return policy.
They issue one-year health guarantees for every puppy, and you can return a puppy purchased at Canyon Hills as long as the reason is valid.
The Process Of Acquiring A Puppy
Upon contacting Canyon Hills via this contact form, you will need to express your puppy color preference. Then, you will be given a contract to which terms you agree by depositing the requested amount of money.
The sum will be specified via email after you decide on your color and sex preferences.
Canyon Hills offers puppy replacement too if both your and their vet agree that the written explanation for the return is valid.
It is important to note that they do not provide guarantees on illnesses unrelated to genetics or of life-threatening character.
Breeder Information
Address: Shamrock Venice, FL 34293
Phone: +1 941 413-1198
Website: Canyon Hills Havanese
4. Island Havanese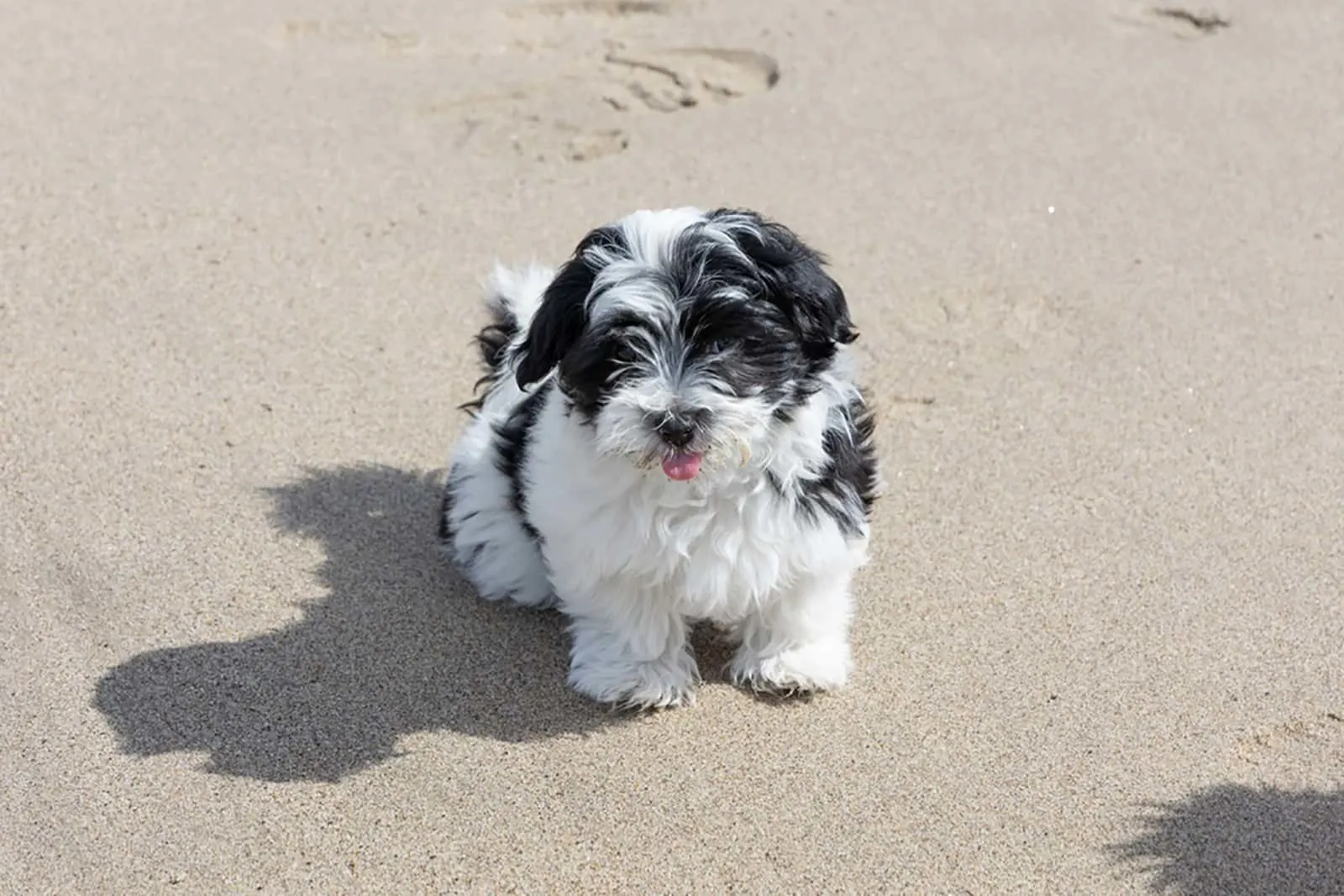 Not featuring a large-scale breeding program, Island Havanese is a small breeder from an island near Florida.
Located close to the Naples, Fort Myers and Cape Coral area, they continue the excellent practice of keeping their Havanese dogs inside their home.
Along with the Island Havanese owners, the puppies' parents take part in everyday life activities, keeping a watchful eye on their offspring.
The dogs are great family pooches since the owner is a stay-at-home mom enjoying life with her children and dogs.
No need to worry about potty training because all Island Havanese puppies are sold housebroken. When you decide on a puppy, they will send you photos of its weekly growth to keep you in the loop. This one put a smile on my face.
Of course, you get a health guarantee and AKC registration documentation with your puppy purchase. A gift bag with all the toys and stuff the puppy grew up with is a nice inclusion.
The Process Of Acquiring A Puppy
After contacting them via their website contact form or on Instagram, you can pay a deposit of $500. There are four payment options: Zelle, check payment, card and pay at pick-up (cash only).
The puppy will not be on its way to you until the final payment is received. The puppies are personally delivered.
Breeder Information
Address: Bokeelia, FL 33922
Phone: +1 239-785-6857
Email: [email protected]
Website: Island Havanese
5. Royal Flush Havanese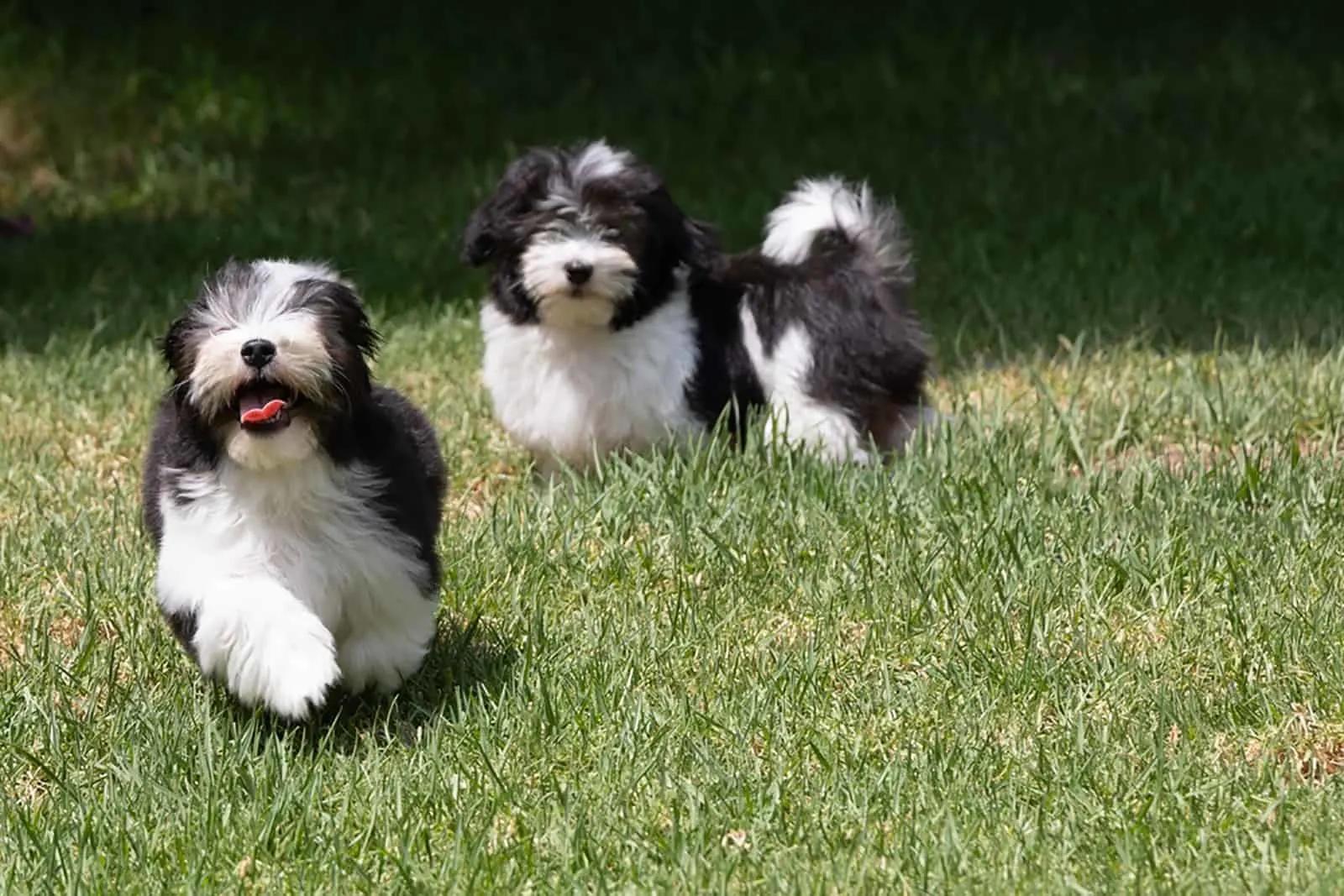 The team at Royal Flush Havanese is amazing with their 11-strong staff. They will cover any questions you have to ask and more. Royal Flush puppies are selectively bred from generations of exceptionally healthy champions and strong bloodlines.
At Royal Flush, they practice what they preach and give six year health guarantees. That speaks volume on their assuredness in the quality of the Havanese puppies born on their grounds.
Their AKC Havanese from Rhode Island are all vet checked and showered with love.
A small portion of the puppy sale is donated to the LLS (Leukemia & Lymphoma Society). Extra points for that.
The Process Of Acquiring A Puppy
By far the simplest and quickest way to get a puppy is a google form that doubles as a contract too. You will have to dedicate only five minutes of your time to fill it out.
Royal Flush do advise sending an email after submitting the application just to make sure they received it.
Puppies are not shipped via plane or ground transport. Royal Flush prides themselves on a very caring approach and they personally deliver the puppies to any location in the continental USA.
Breeder Information
Florida Address: Royal Flush Havanese Florida 13790 Treeline Ave S #6 Ft. Myers, Florida, 33913
Rhode Island Address: Royal Flush Havanese 95 Old Coach Rd Charlestown, RI 02813
Phone: +1 401-864-3371
Email: [email protected]
Website: Royal Flush Havanese
6. Havanese Beauties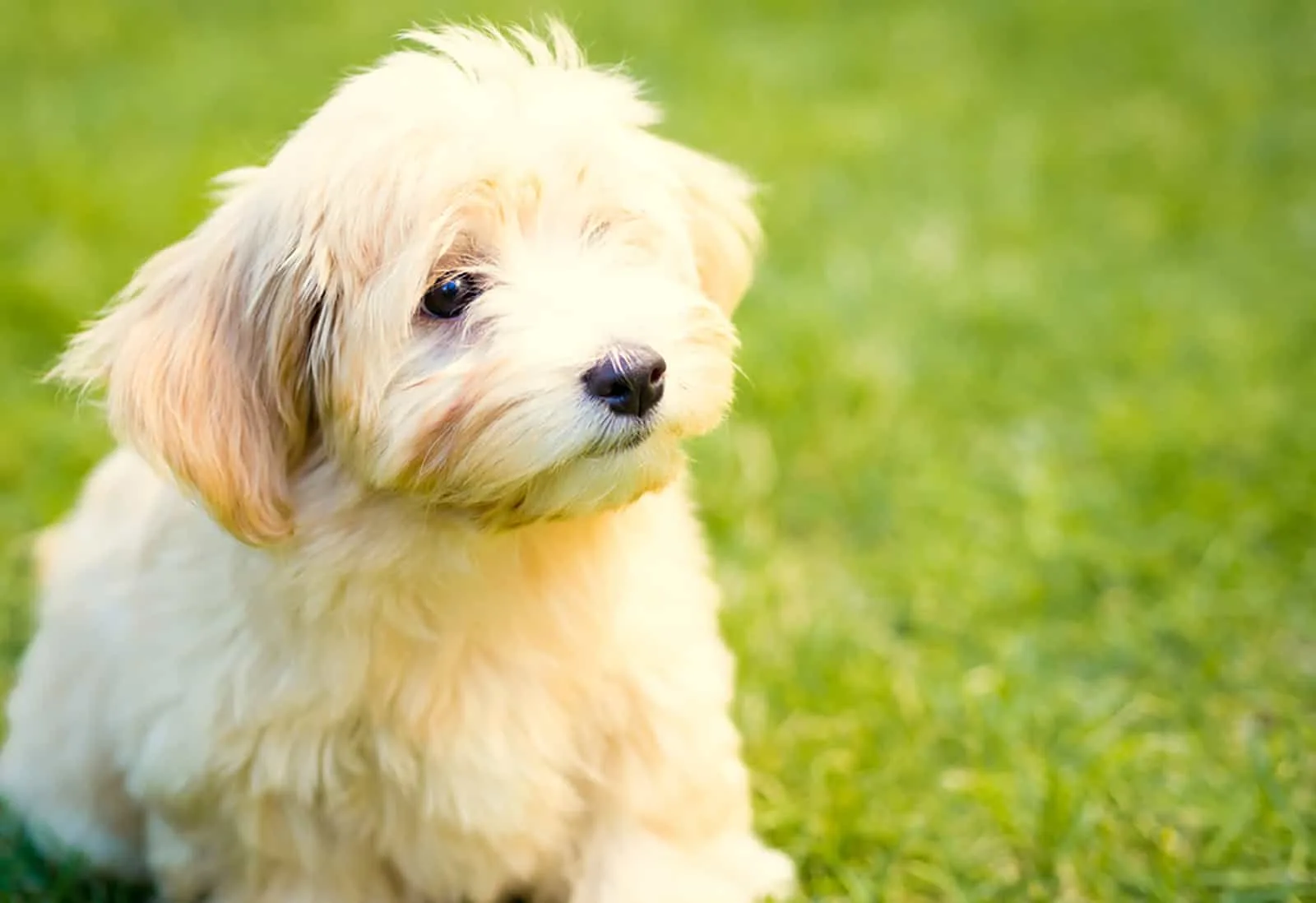 If you're looking for Havanese breeders in Florida but want something close with more online information, Havanese Beauties is a great choice. The owner, Jennifer Bec-Rodriguez, breeds exclusively Havanese dogs and values ultimate quality over quantity.
The puppies' live with the owner and her children, so you will have a housebroken puppy if you choose Havanese Beauties. The owner does not shy away from complete transparency with any information you require provided on demand.
That includes videos and photos of your pup!
A very passionate breeder who shares the same roots as the Havanese dog — Cuban, cannot be a bad choice if you ask me. Plus, Havanese Beauties are truly that — purebred green eyed dark and white chocolate Havanese dogs.
The Process Of Acquiring A Puppy
Getting a puppy from Havanese Beauties is straightforward: you fill out a very short application form to get on the waiting list.
After that, you put down a deposit fee of $500 until it is time to deliver your puppy to you.
Prior to delivery, the final payment of $2700 is required and, optionally, you can request a Flight Nanny delivery service for out-of-state shipping.
Breeder Information
Address: 733 Selkirk St, West Palm Beach, FL 33405, USA
Phone: +1 561-389-3361
Email: [email protected]
Website: Havanese Beauties
7. Havanese Angels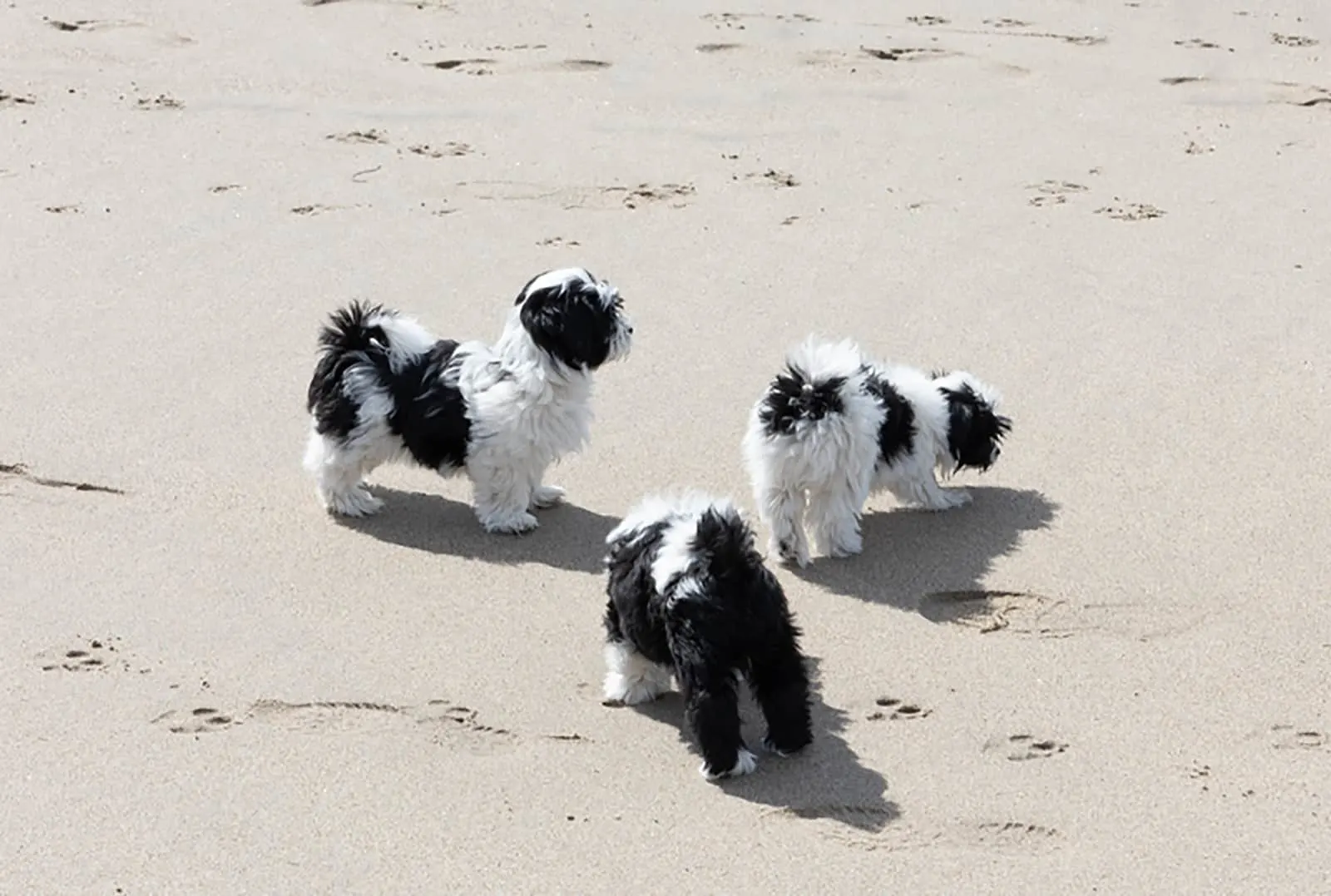 Nothing gives you the feeling of wholesomeness like a family business dog breeder. The owner and her two daughters live with the Havanese puppies and their parents. This means that you will need to do little to no housebreaking.
Their vet takes care of the shots and you receive the full record along with the official Florida certificate. Video and photo diaries of your puppy will be sent to you or uploaded on Facebook or Instagram.
The Process Of Acquiring A Puppy
The entire process is done via any of the available communication channels or social networks (Instagram and Facebook).
Once you contact them or fill out the webpage contact form where you specify your preference of puppy, you will be asked to deposit $200.
Since most of their puppies are sold before being born, the waitlist is pretty long and you can choose first dibs on color and gender. In case there are no puppies according to your wishes, you will be refunded.
Breeder Information
Address: 12100 SW 104th St, Miami, FL 33186, USA
Phone: +1 305-218-7960
Email: [email protected]
Website: Havanese Angels
8. Hav To Luv Me Havanese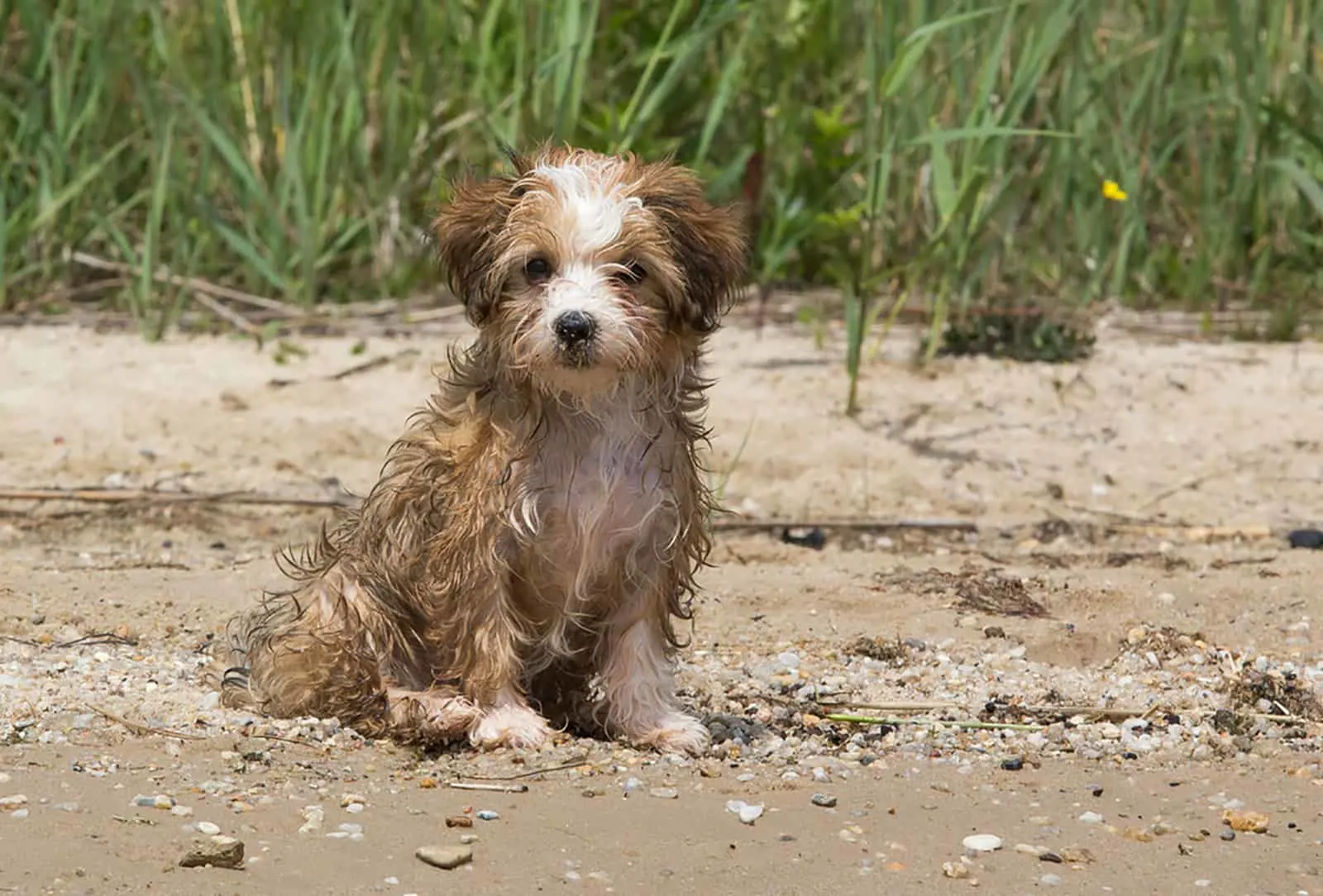 Conformation classes at AKC events is one hell of an achievement. Hav To Luv does exactly that — they show others how dogs should act and look at AKC events.
They have also been in business for sixteen years, so you can say they know their way around breeding.
Breeding both for show and companionship, Hav To Luv takes their show puppies to win championships on a yearly basis. The puppies that stay at home are sold as companion dogs.
Usually, they do not send their puppies to their new homes before ten weeks of age.
Needless to say, they abide by all the AKC rules and traditions to bring the best possible Havanese puppies into the world. In a great family atmosphere, just like their new home, these dogs are housebroken and accustomed to all kinds of noise. Nice.
The Process Of Acquiring A Puppy
To get a puppy from Hav To Luv Me Havanese, you have to fill out a contact form on their website or send a text to the owner.
Contracts and health guarantees are provided separately after establishing communication. You can also contact them via webchat on their page.
Breeder Information
Address: 4318 Taylor St, Hollywood, FL, United States, Florida
Phone: +1 954-829-5436
Email: [email protected]
Website: Hav To Luv Me Havanese
9. Hidden Bay Havanese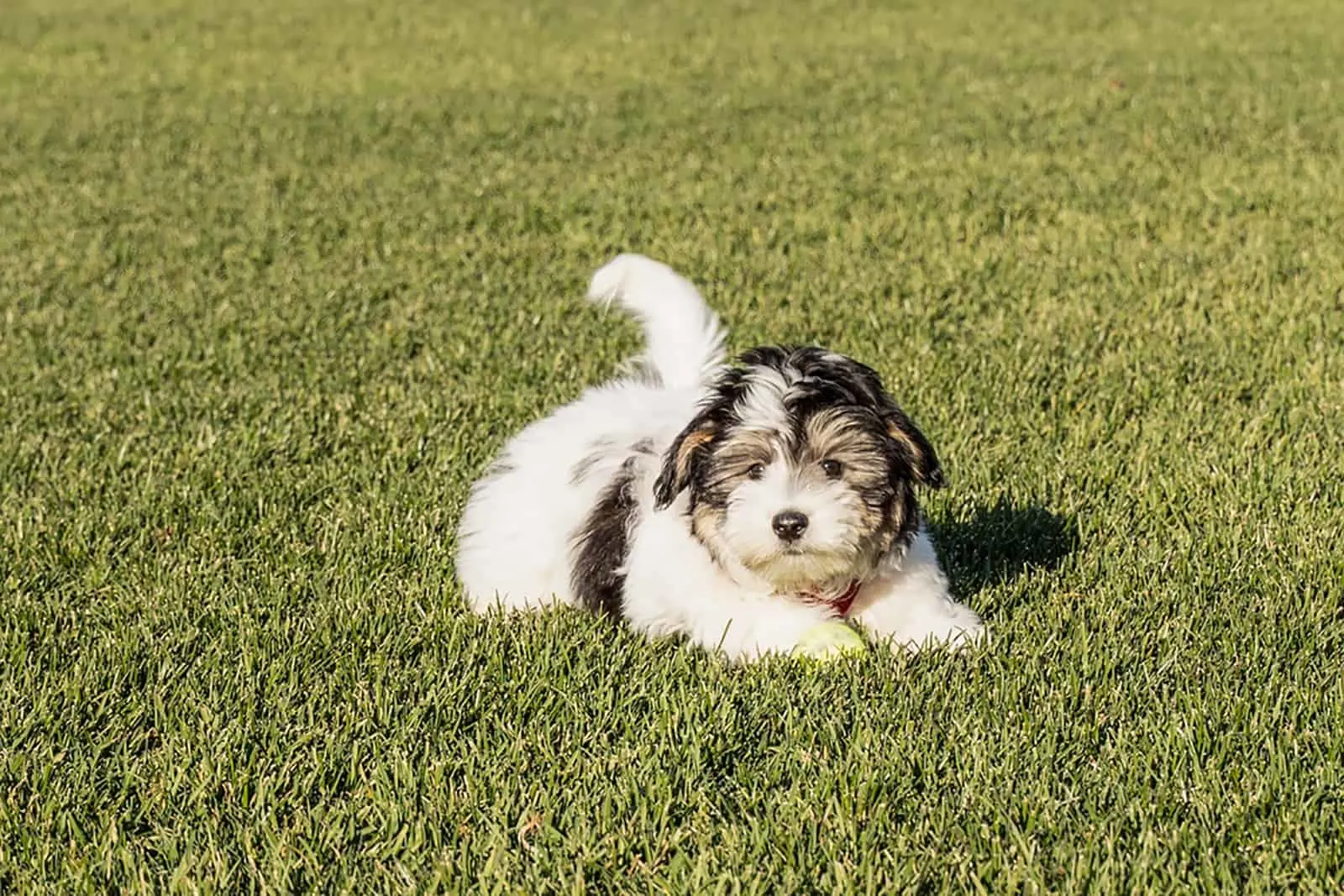 This breeder started with Havanese breeding back in the early 2000s. Yet another family breeder shows how good of a family dog this breed is.
The environment the puppies grow in is full of stimuli that it will experience in its new home too: noises, other animals, children, adults — the whole shebang.
The Hidden Bay lineage has been purified with a great selection of Dames and Sires. Every single puppy is health certified as proof of no presence of genetic disease.
The Process Of Acquiring A Puppy
The owners are very active and will answer any question you might have regarding their dogs. IOn case you are interested in purchasing a puppy, their preferred way of communication is by phone.
Contract, price and other details are discussed and agreed by phone.
Delivery is only personal (for a fee) or you can come and pick up the puppy yourself. Hidden Bay Havanese do not ship cargo.
Another important aspect is that you cannot come pick your puppy up without previously arranging it with Hidden Bay.
Breeder Information
Address: Indialantic, FL 32903
Phone: +1 321 358-6929
Email: [email protected]
Website: Hidden Bay Havanese
Havanese F.A.Q.
How Much Does The Average Havanese Dog Cost?
Expect to pay between $3000 and $3500 for a purebred, silky coat, Cuba-native bichon. The price depends on the breeder too but do not get too excited if you see a drastically lower price than this.
Is it because the Havanese dog's coat is hypoallergenic? We wrote an entire article on this topic so check it out before pulling the trigger and looking for hypoallergenic dogs.
Puppy mills are a common occurrence with Havanese dogs. You can tell that a "breeder" has a puppy mill if they have a lot of puppies, breed all kinds of different dogs or lack any certification. Make sure to read our guide on Havanese cost.
What Problems Do Havanese Dogs Have?
Breed related problems are not a major issue with reputable breeders.
With Havanese, the AKC recommends performing four main tests on your Havanese to make sure it does not carry any genetic disease: an annual eye examination (CAER), a hearing test (BAER), patella certification and a hip X-ray.
If certified by the AKC or other body of authority, the breeder is obliged to provide you with a health guarantee and a bloodline certificate that confirms the puppy's ancestors do not have a history of genetic disease.
How Long Do Havanese Live?
Good news all around! Havanese dogs live more than a decade and half! Happy times for all future Havanese dog owners. If purchased from a reputable breeder and fed good dog food your Havanese will give you all the puppy love there is for a while.
How Old Are Havanese Puppies When They Are Ready For Sale?
Usually, breeders consider Havanese puppies old enough for their new home between eight and ten weeks of age.
Final Word
This is a list of the absolute best breeders in Florida. Your choice will now depend on the location and convenience. Those who require additional fees for delivery or do not offer delivery outside Florida will probably go down on the pecking order.
However, the investment into a Havanese dog is already substantial so what is a little more to get your puppy safely home? If you really cannot make the trip to pick up your puppy then you should reconsider getting one.
They require much more time at home than the time spent picking them up, so it is a worthwhile investment. Time is money though and you should take everything into consideration when choosing a breeder.
The list is full of high-quality choices with different locations around the peninsula and you will not be wrong in choosing any of them.
Have a great time looking for your new Havanese puppy!