Easter is just around the corner, and even though it's a holy holiday, there's still an opportunity for a good laugh. For us dog lovers, our furry friends are also a part of the traditional Easter festivities.
Sharing Easter dog memes with our friends and family is a great way to spread some joy this holiday. If you're looking for the perfect Easter meme that will make everyone smile, you're at the right place.
And, if you celebrate the holiday, we hope you have a hoppin' good Easter!
#1 Revenge Is A Dish Best Served Cold
These pups have the perfect Easter present in mind for their owners.
#2 A Bunny Savior
Thank you, pup! You did a good thing.
#3 The Perfect Easter Bunny
"I'll just add some chocolate eggs to this mix, he-he"
#4 Pretty Easter Dog
Petition to have Easter dogs this Easter as well!
#5 I'm So Egg-Cited And I Just Can't Hide It!
We found eggs in a hopeless place…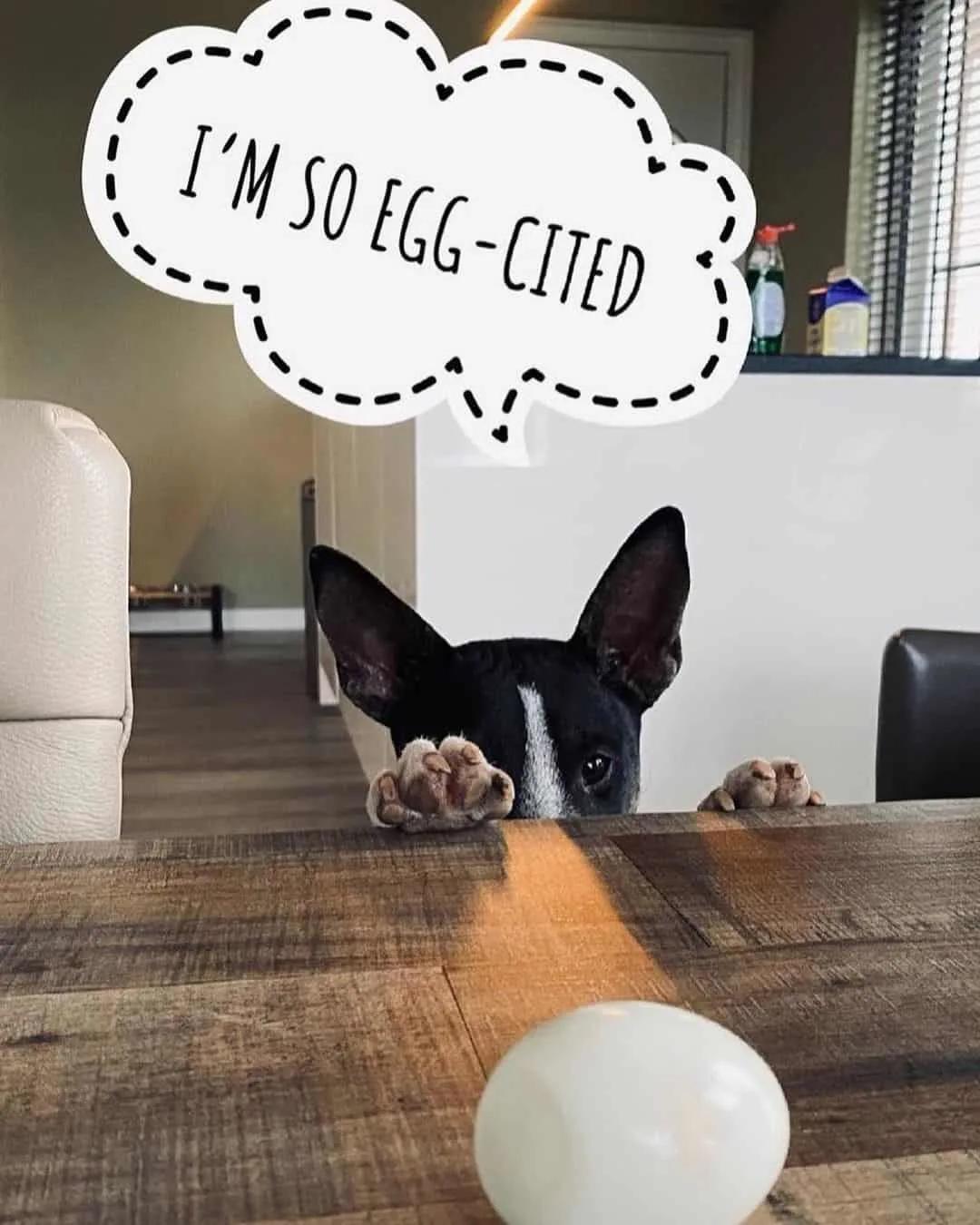 #6 Justice For Doggie
"Please, hooman, I didn't sign up for this."
#7 Who Said That?
Don't listen to any-bunny. We think you're the prettiest Easter bunny we ever saw.
#8 Are You An Easter Eggs-pert?
This Easter bunny has some special eggs for you…
#9 Pug Bunny
#10 Happy Early Easter
"Do you think I'm funny? I think I'm bunny!"
#11 There Might Have Been A Misunderstanding
There can't be any fowl play on Easter Sunday!
#12 Oh No, Bunny!
I'm afraid that this Easter Sunday, there won't be any Easter bunny… this good boy took care of it.
#13 This Good Boy Deserves A Treat
Give this good boy a bone! He clearly worked really hard for it!
#14 Seriously?
"Seriously? What's next, a Santa outfit?!"
#15 Some-Bunny's Excited For Easter!
Just stay cute, pretty boy, as always!
Read next: 23 Cute Dogs Celebrating Easter In The Most Adorable Way