Every holiday is better when you have a cute pup to spend it with. From dressing your puppy up to engaging in a fun egg hunt, your Easter can also be a joyous occasion.
Whether you celebrate the holiday or not, I hope you can at least enjoy our collection of some adorable pups being festive, cute, and funny for Easter.
#1 Who's Cuter, The Easter Bunny Or Nello?
It's a tough competition, but I'd choose you, Nello. Who can resist those beautiful eyes?!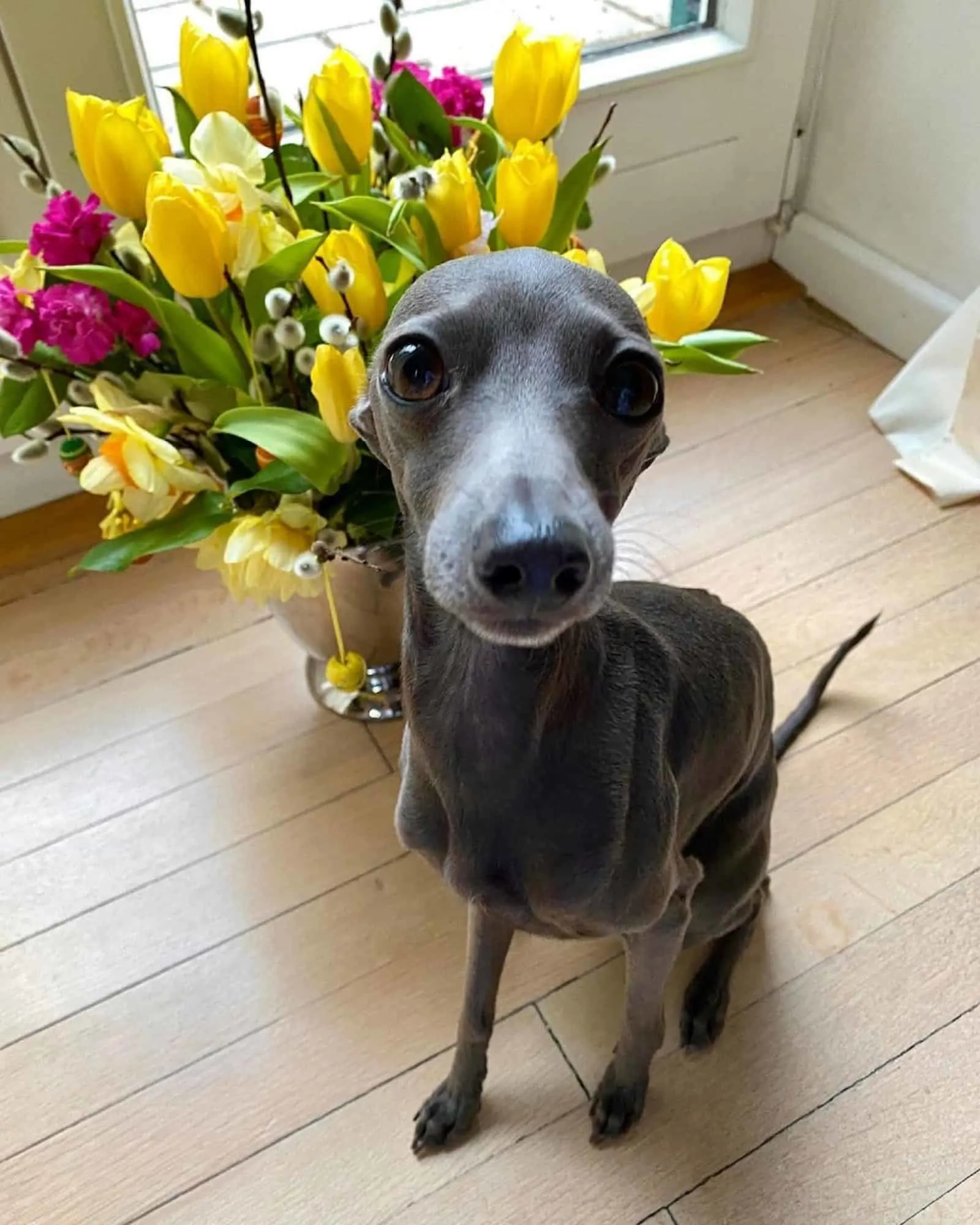 #2 The Cutest Easter Bunnies
These Staffies are fur sure ready for Easter… waiting for their yummy Easter treats!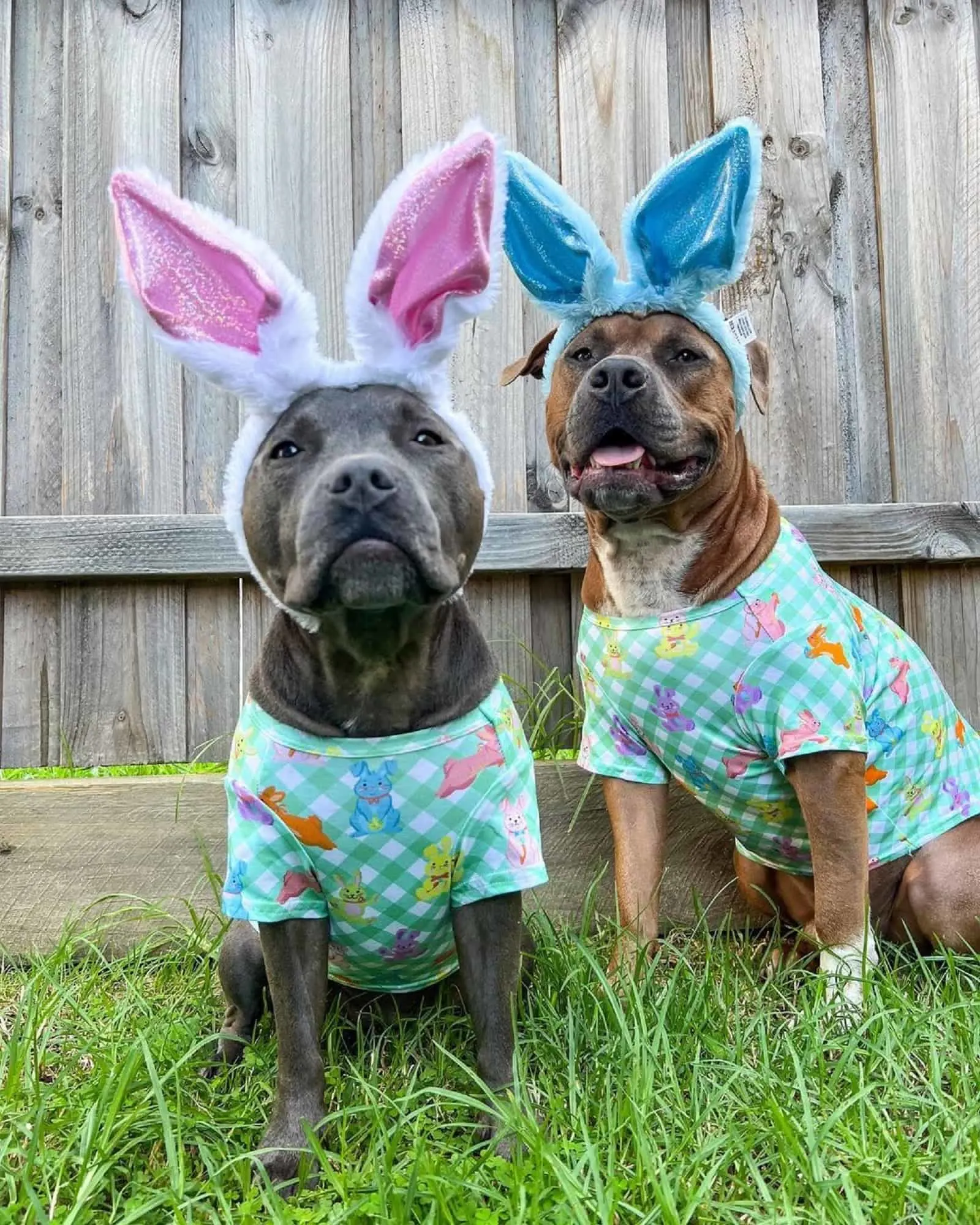 #3 Fifi, The Bunny
You can't fool us, Fifi. We all know you're actually the Easter bunny.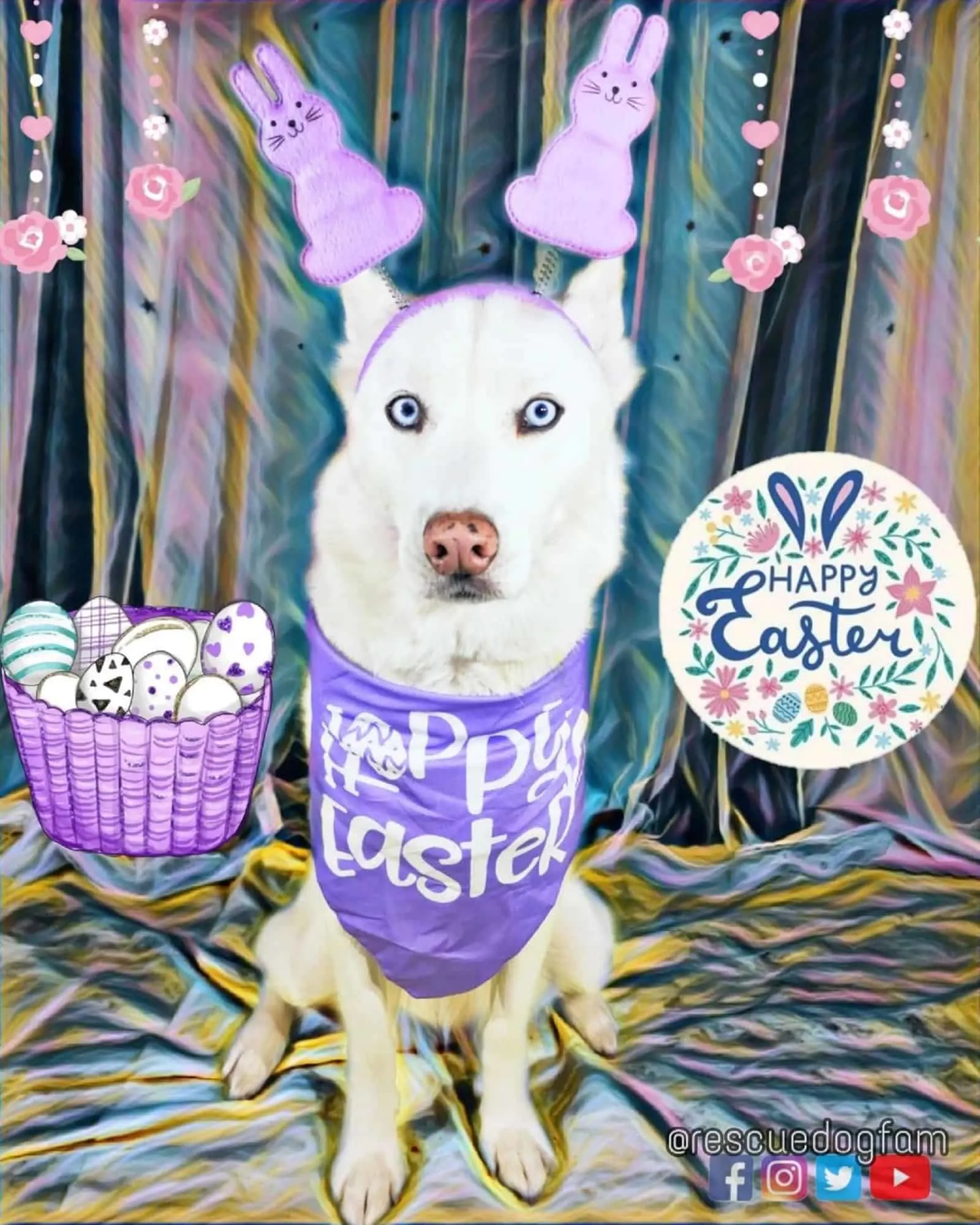 #4 An Eggcellent Easter
Ace, the Weimaraner, wants to wish you all a whimsical and eggcellent Easter.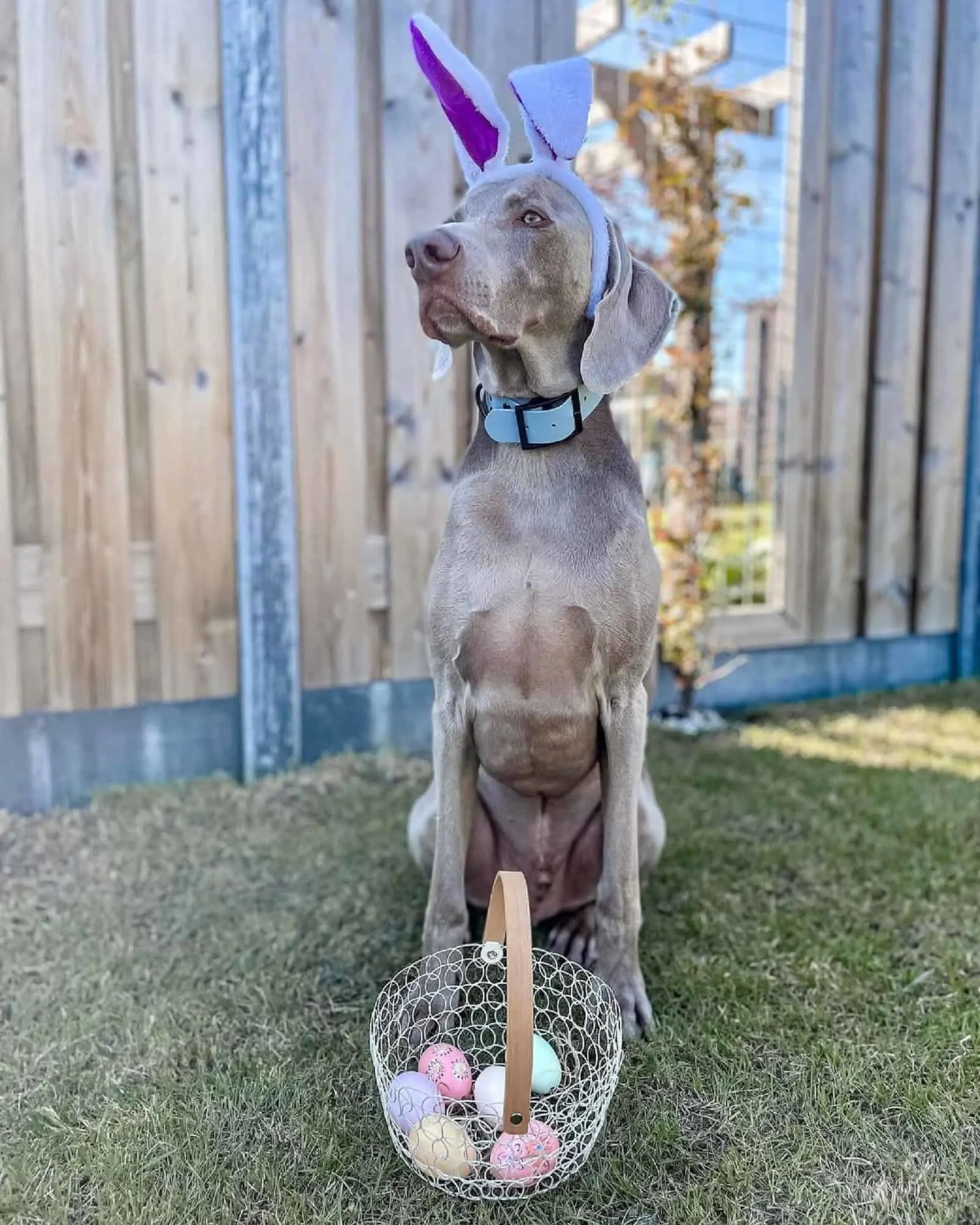 #5 The Easter Spirit
Easter isn't just for hoomans…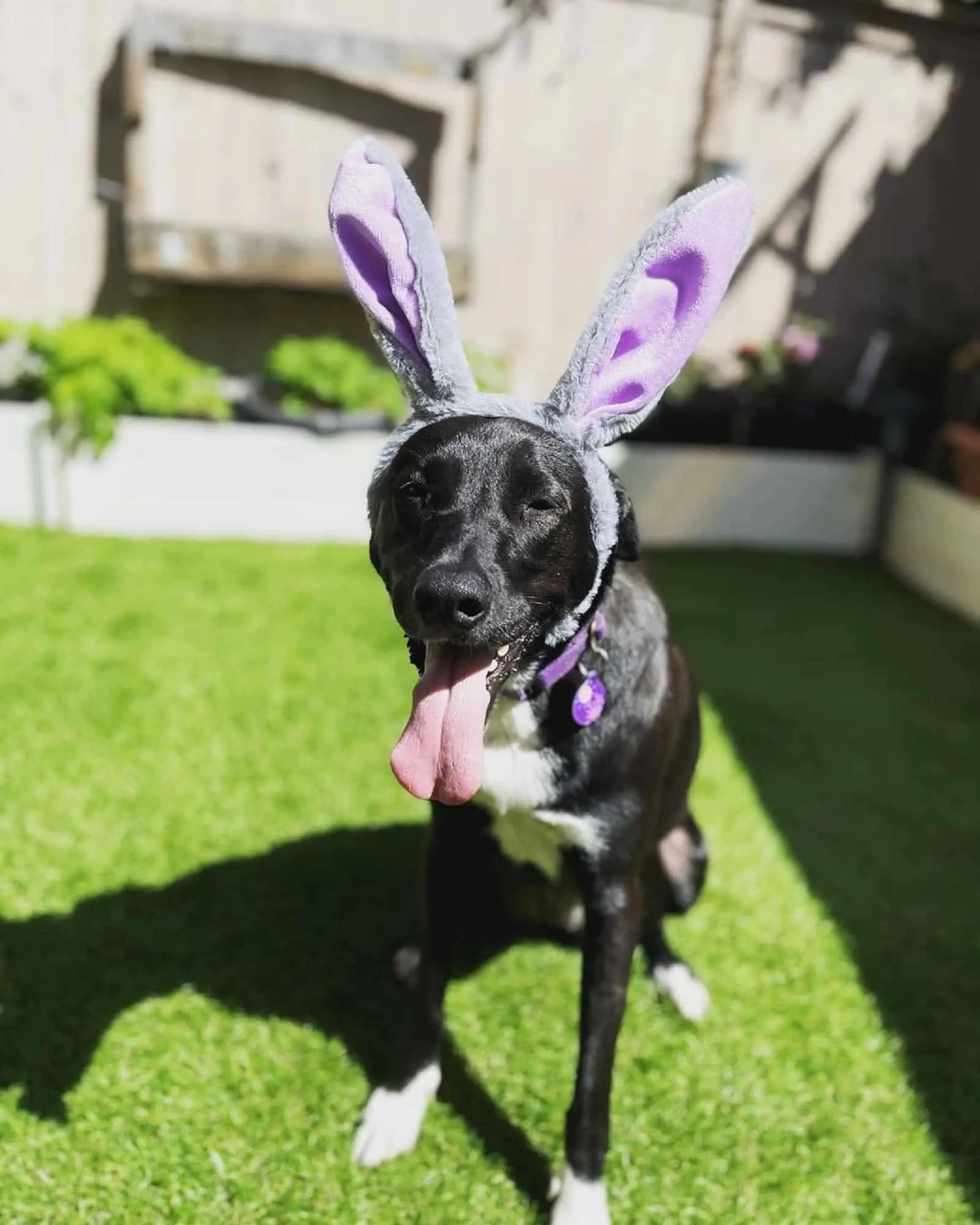 #6 Thinking About His Easter Basket
Frank is so eggcited about all the goodies he's going to get in his Easter basket that he can't help drooling a bit (note the leg).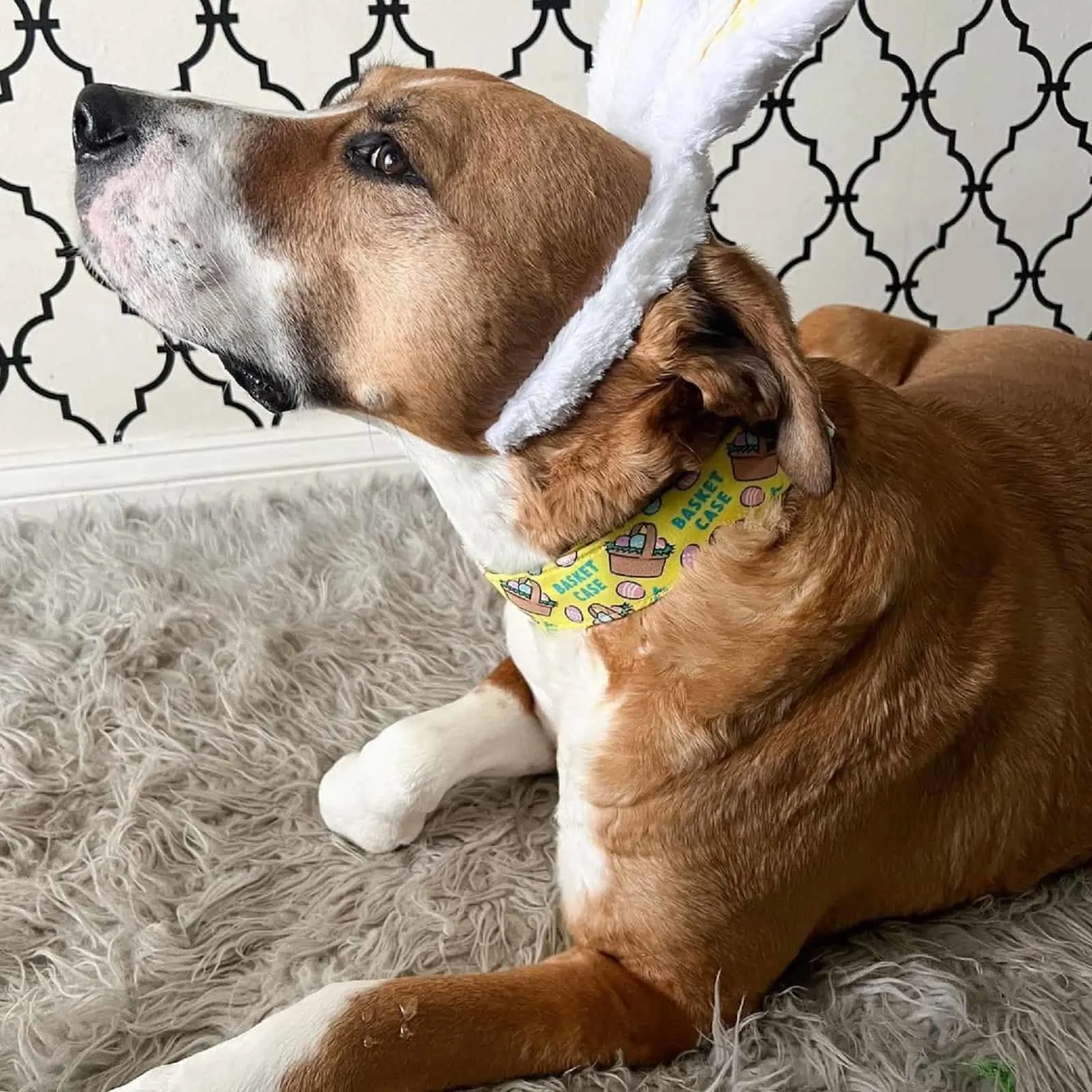 #7 Easter Egg Hunting
Charlie is totally ready for Easter egg hunting with her adorable, personalized bucket…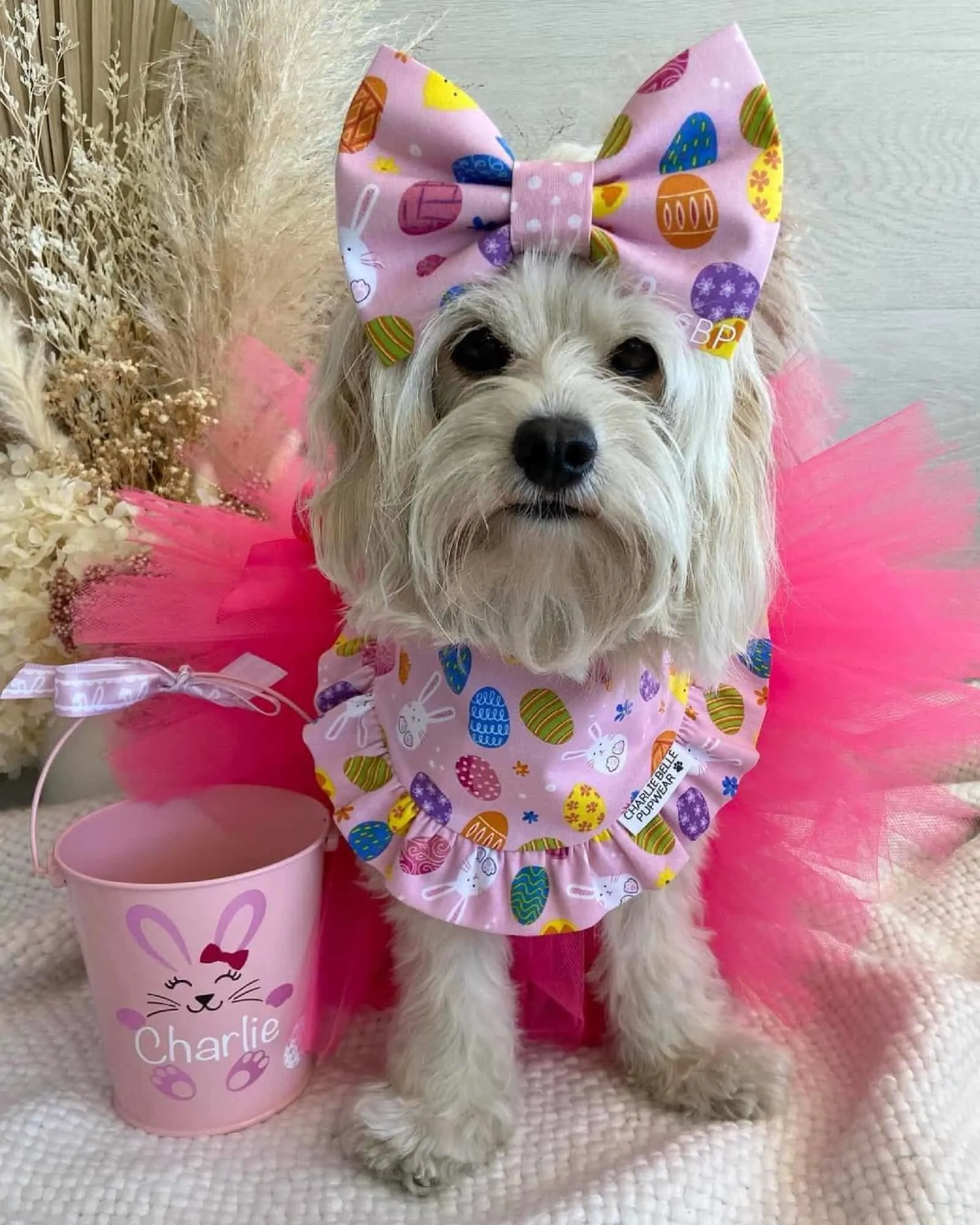 #8 Easter Themed Photoshoot
Gorgeous Lexy is ready for Easter and some adorable photos.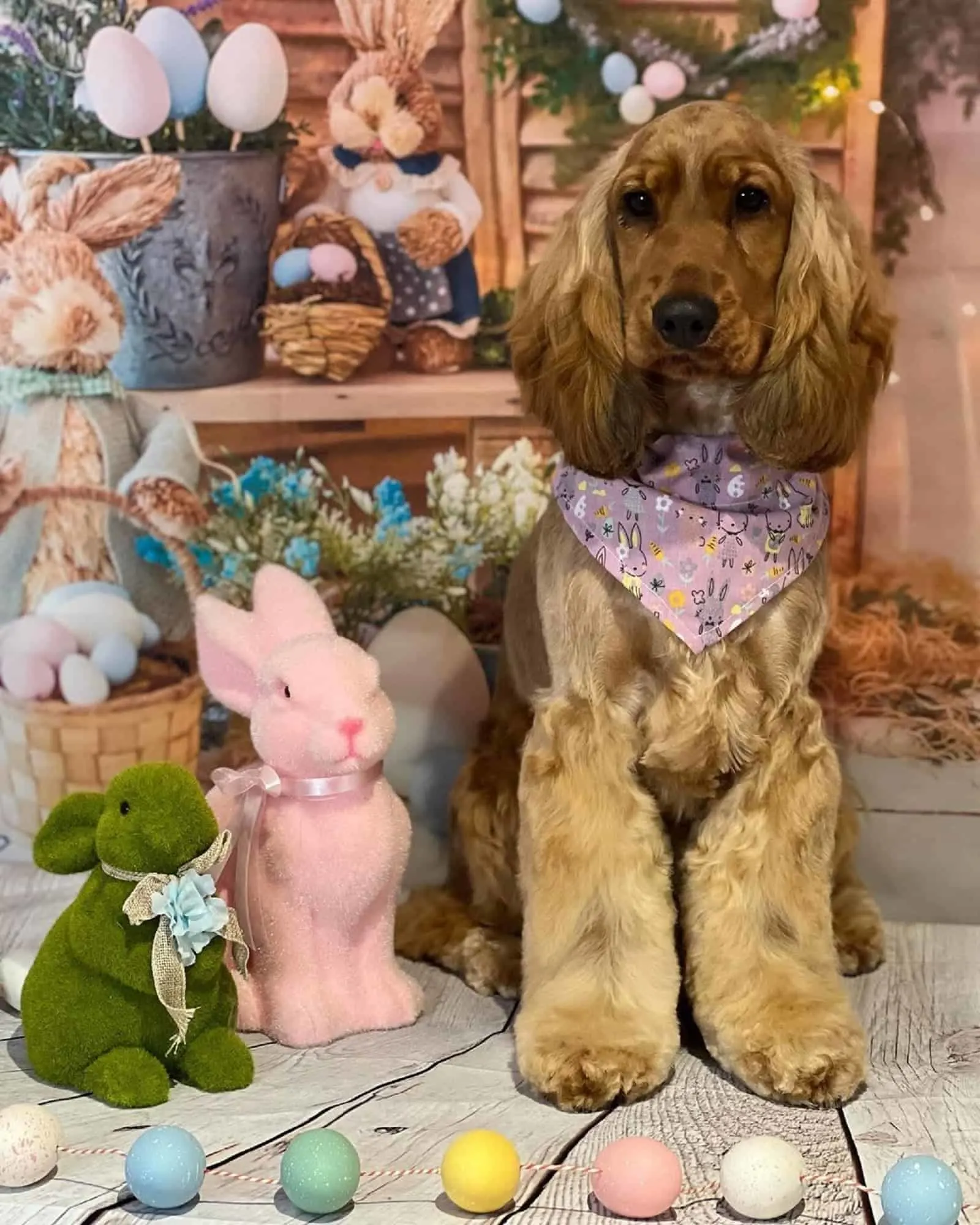 #9 Give Us Carrots!
These pooches not only look like bunnies, but as I hear, their favorite food is carrots. Are you sure you're not part bunny as well?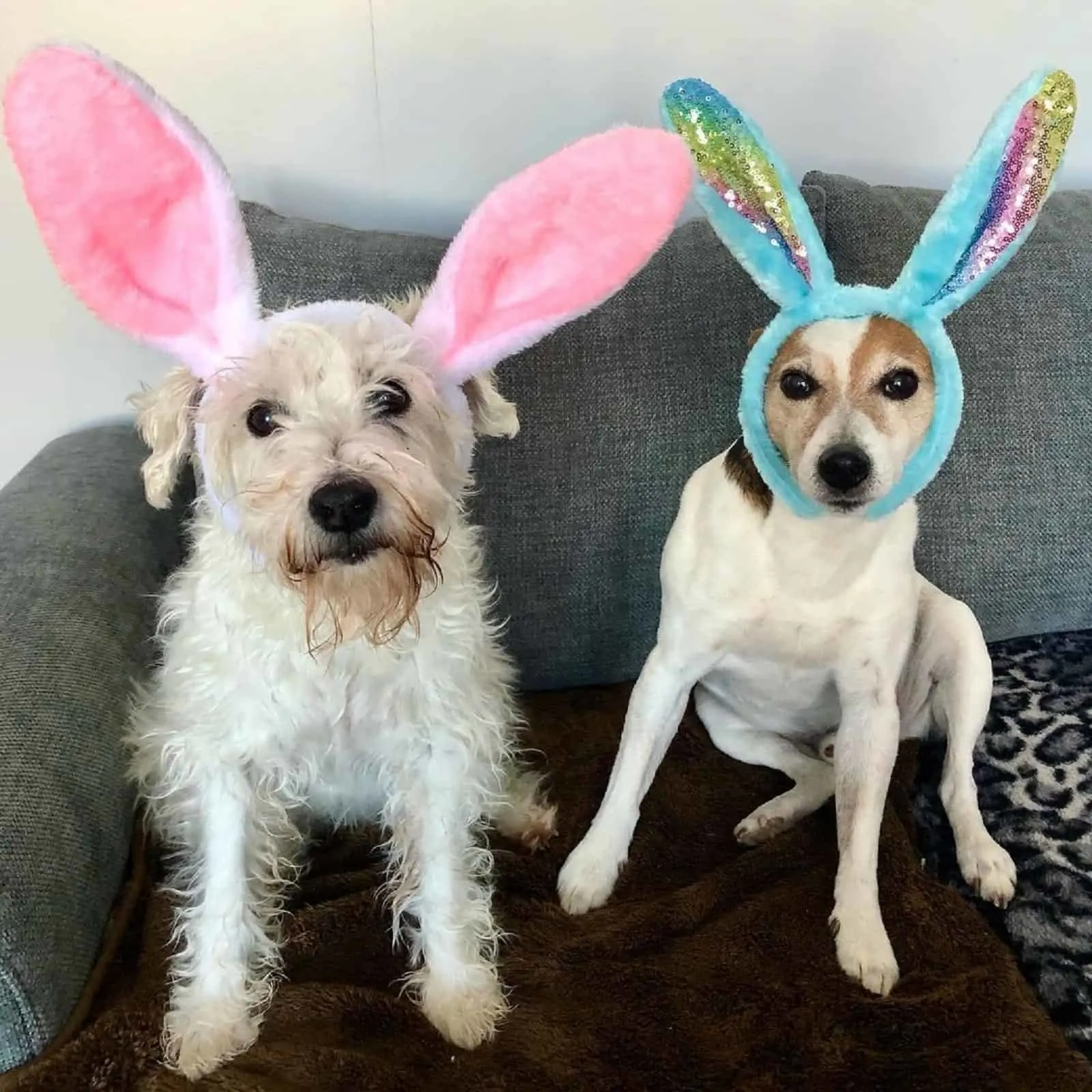 #10 Bunny Tryouts
After "some" yummy Easter chocolate eggs, we all look like Henri the Bulldog…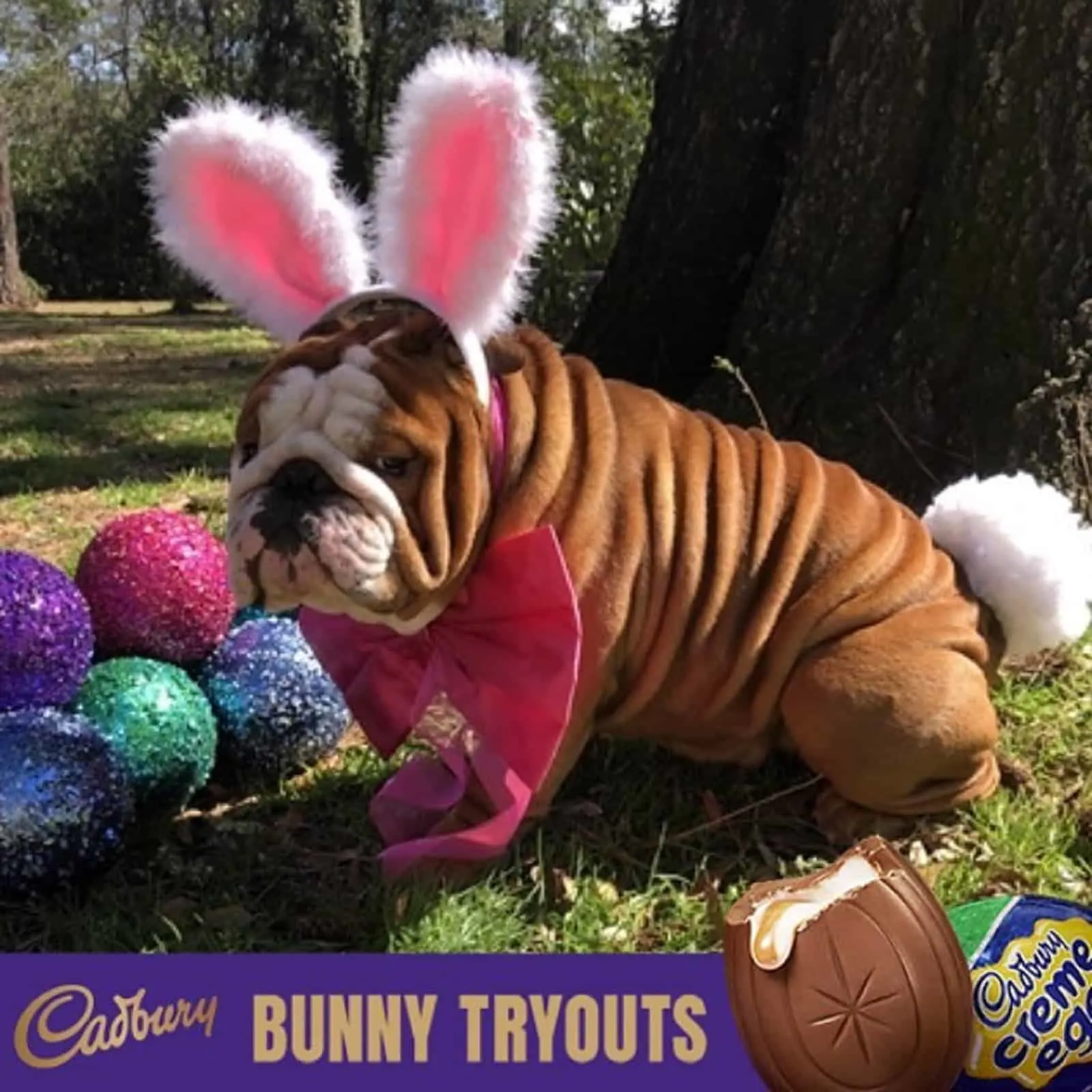 #11 One Happy Easter Family
What's better than some cute Easter puppies? Well, puppies and bunnies together, of course!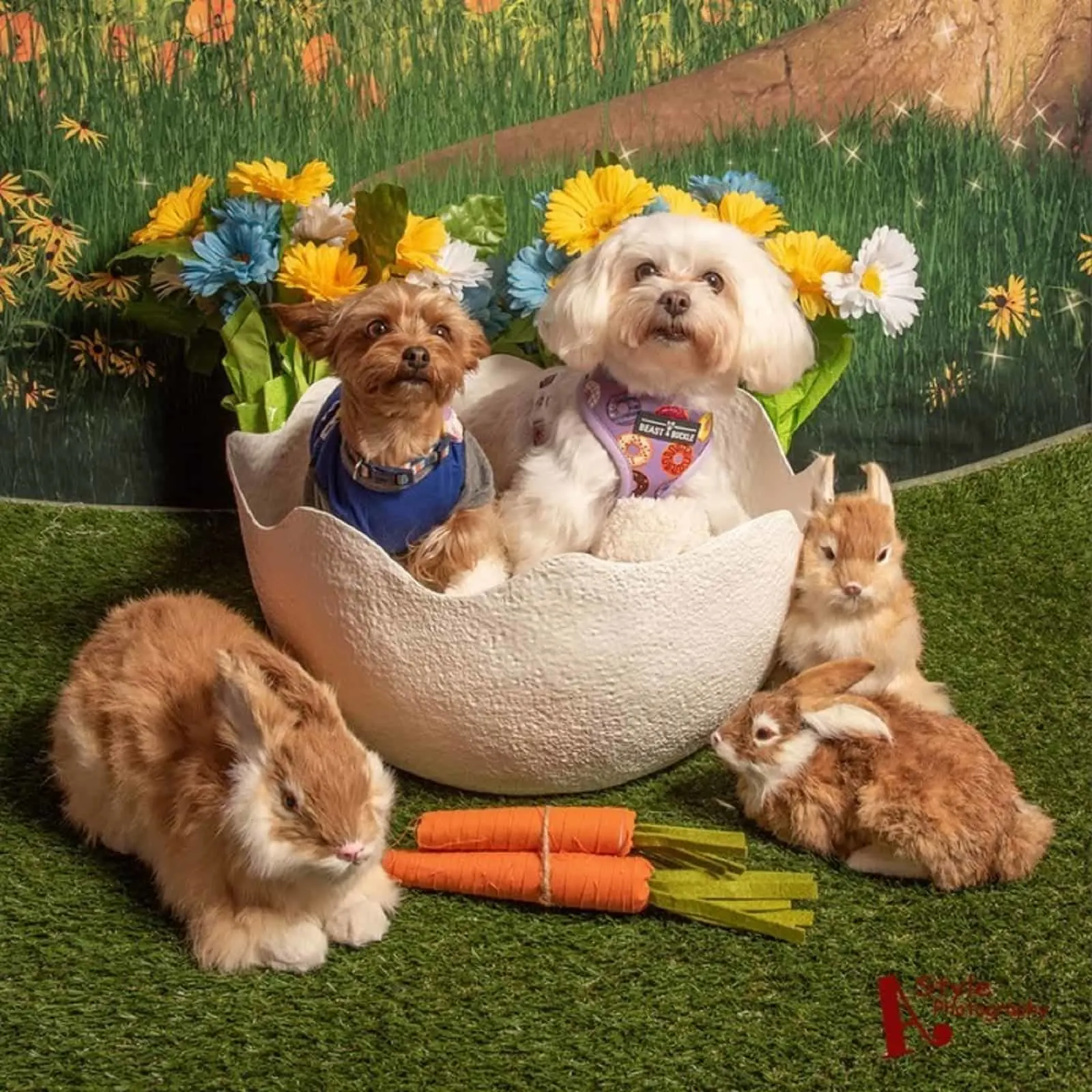 #12 Easter Egg Pugs
They're adorable!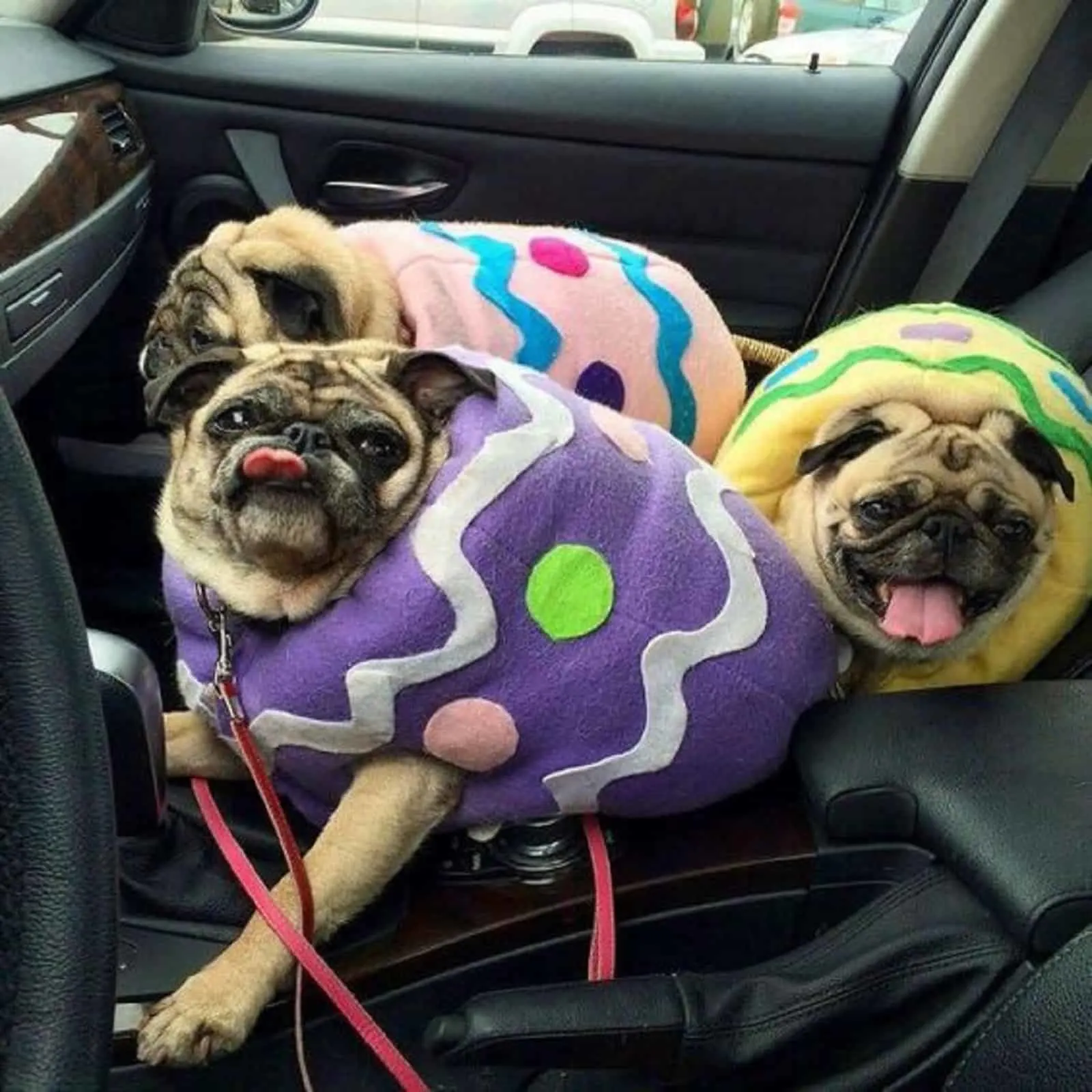 #13 Easter Cards Ready!
Some-bunny is thinking of you!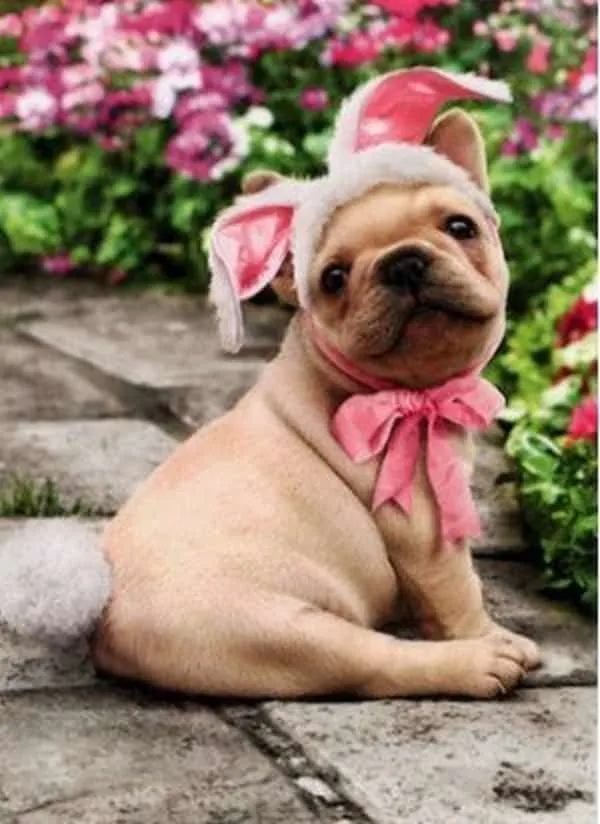 #14 Oh, No! This Again!
I think he might not like bunny ears.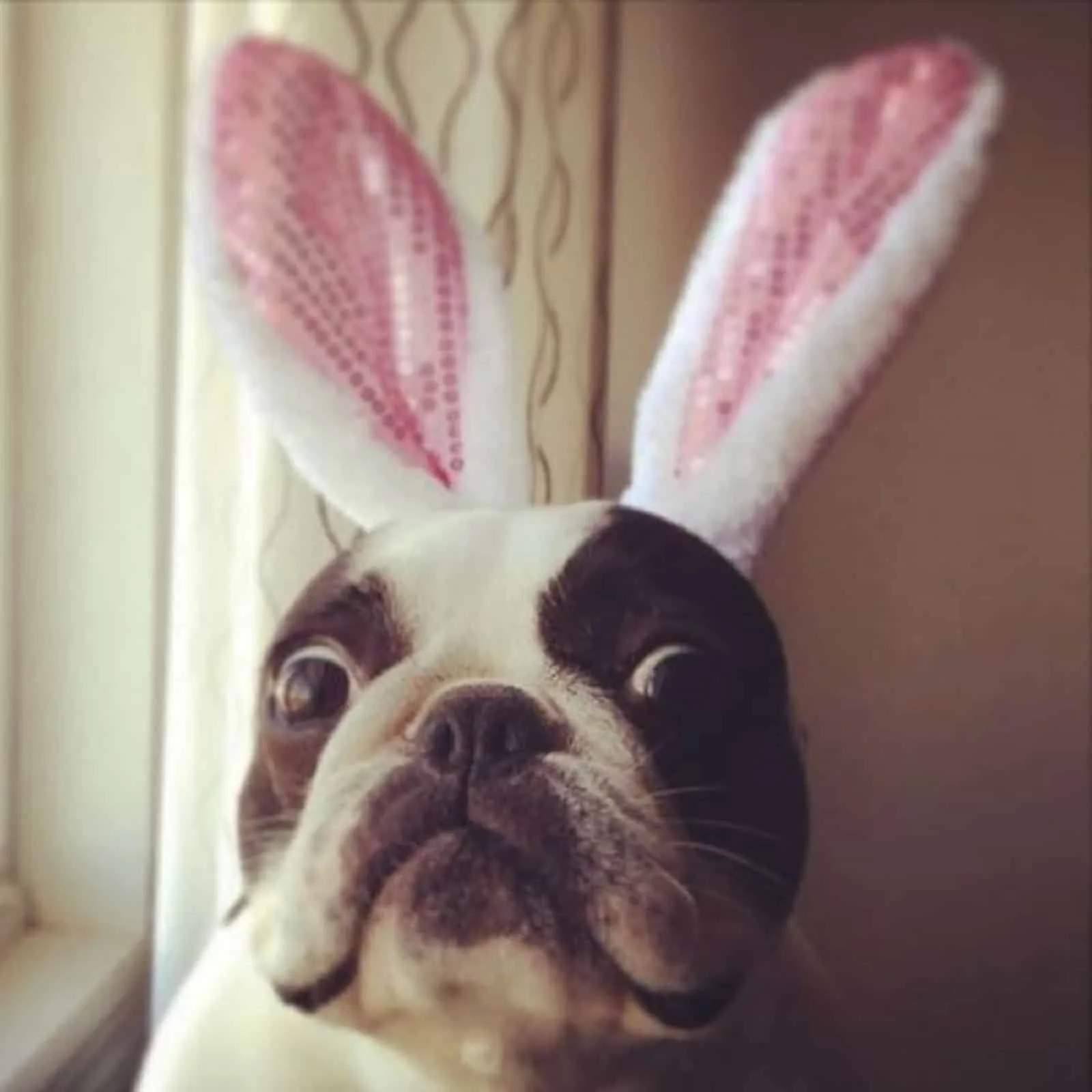 #15 Pugs Bunny
This Pug also doesn't look too thrilled about his Easter look!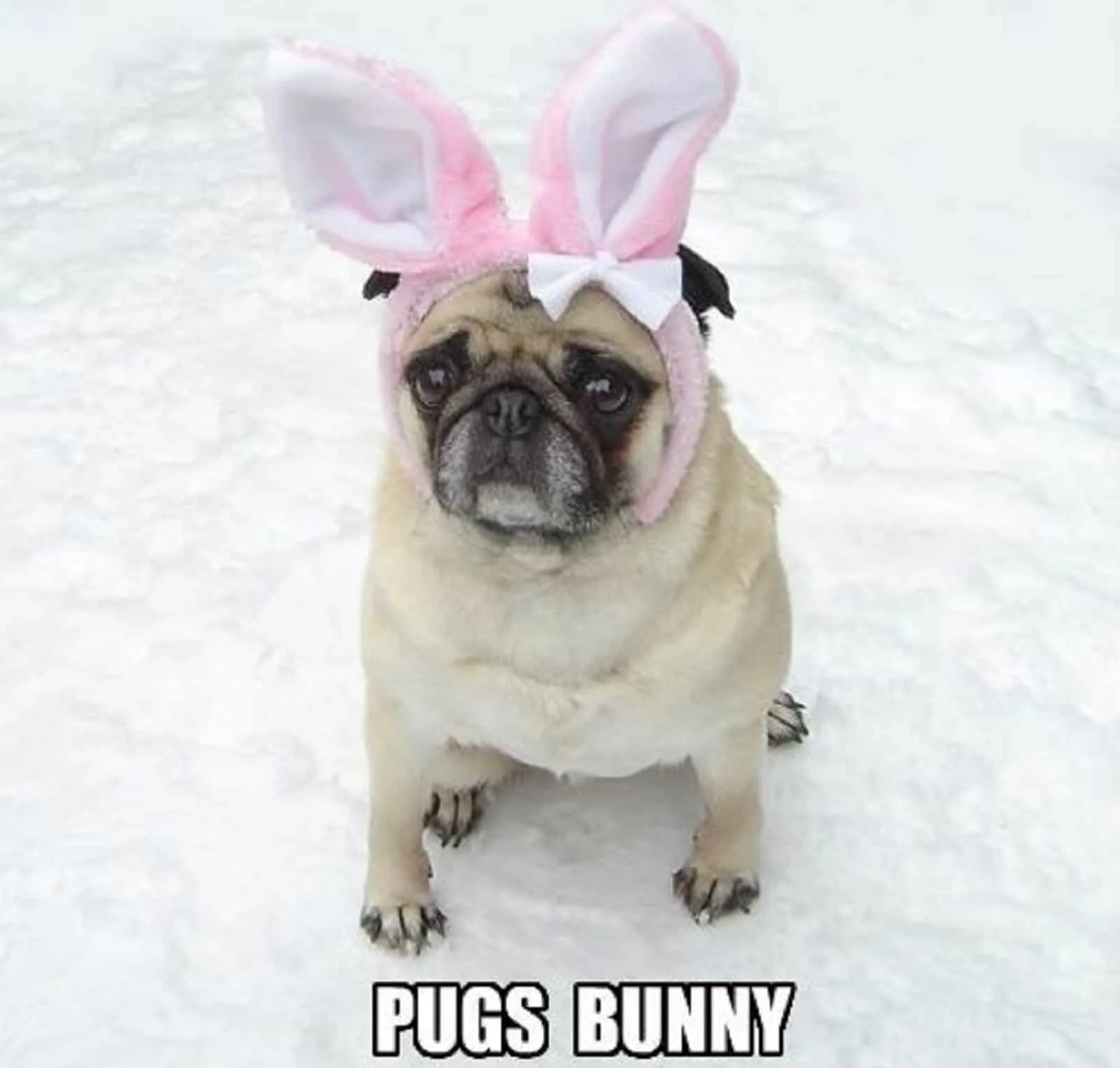 #16 Bunny Terriers
Bull Terriers? No! They're surely bunny Terriers!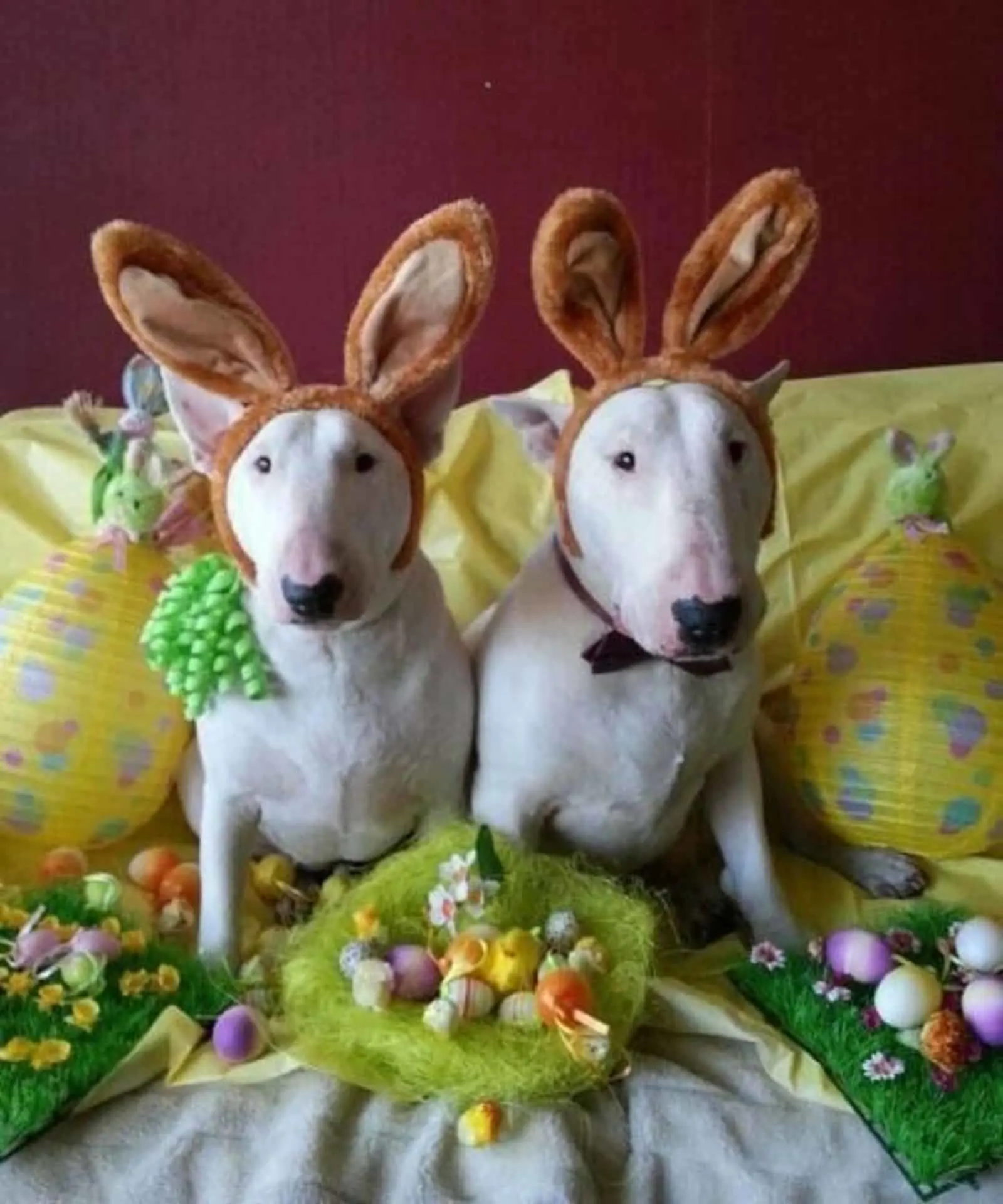 #17 Egg Hunt Done
Hmm, there's something different about this egg, but I can't pinpoint what, eggsactly. What do you think?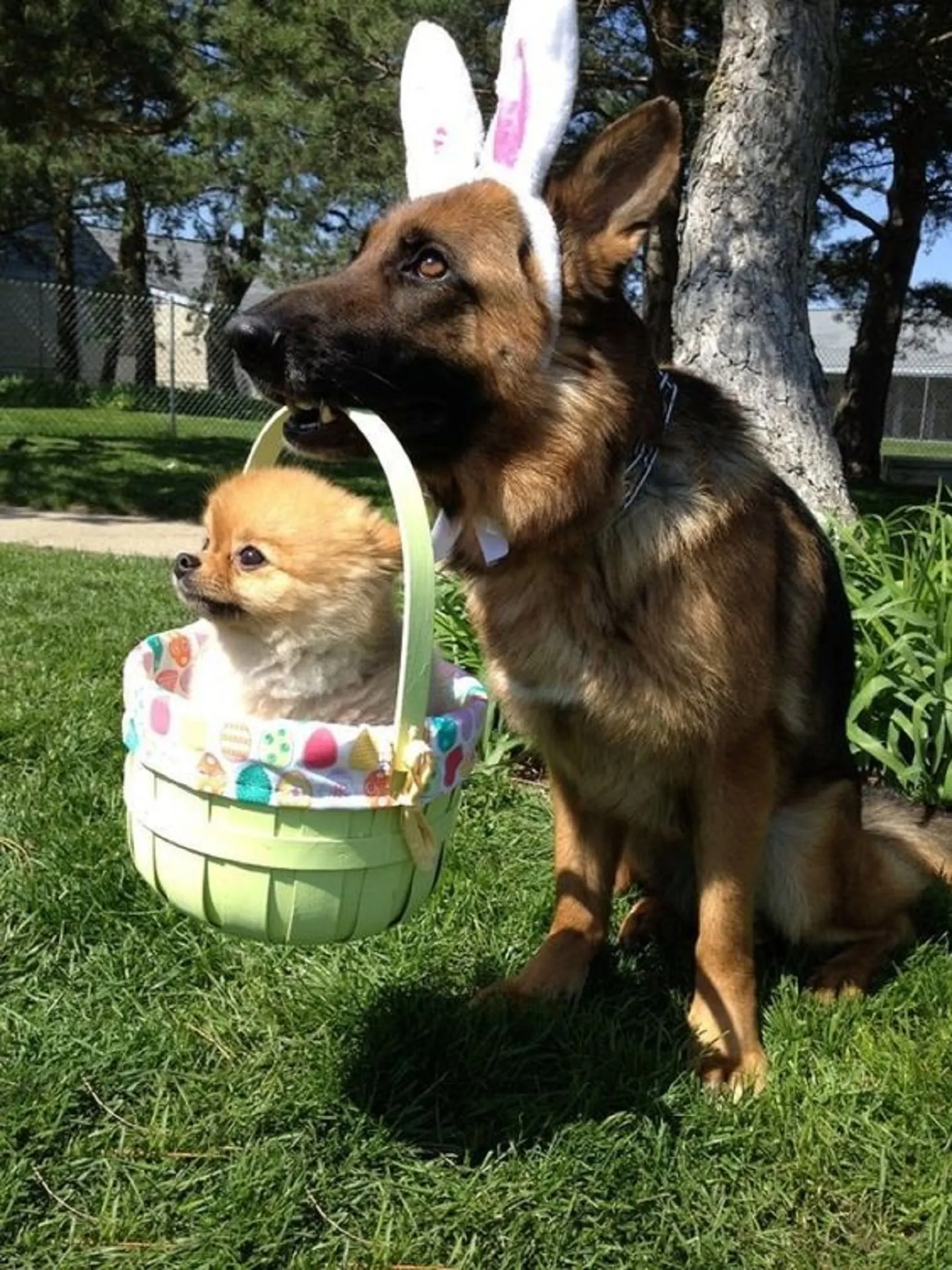 #18 A Golden Bunny
A golden bunny wants to wish you a very happy Easter filled with golden goodness!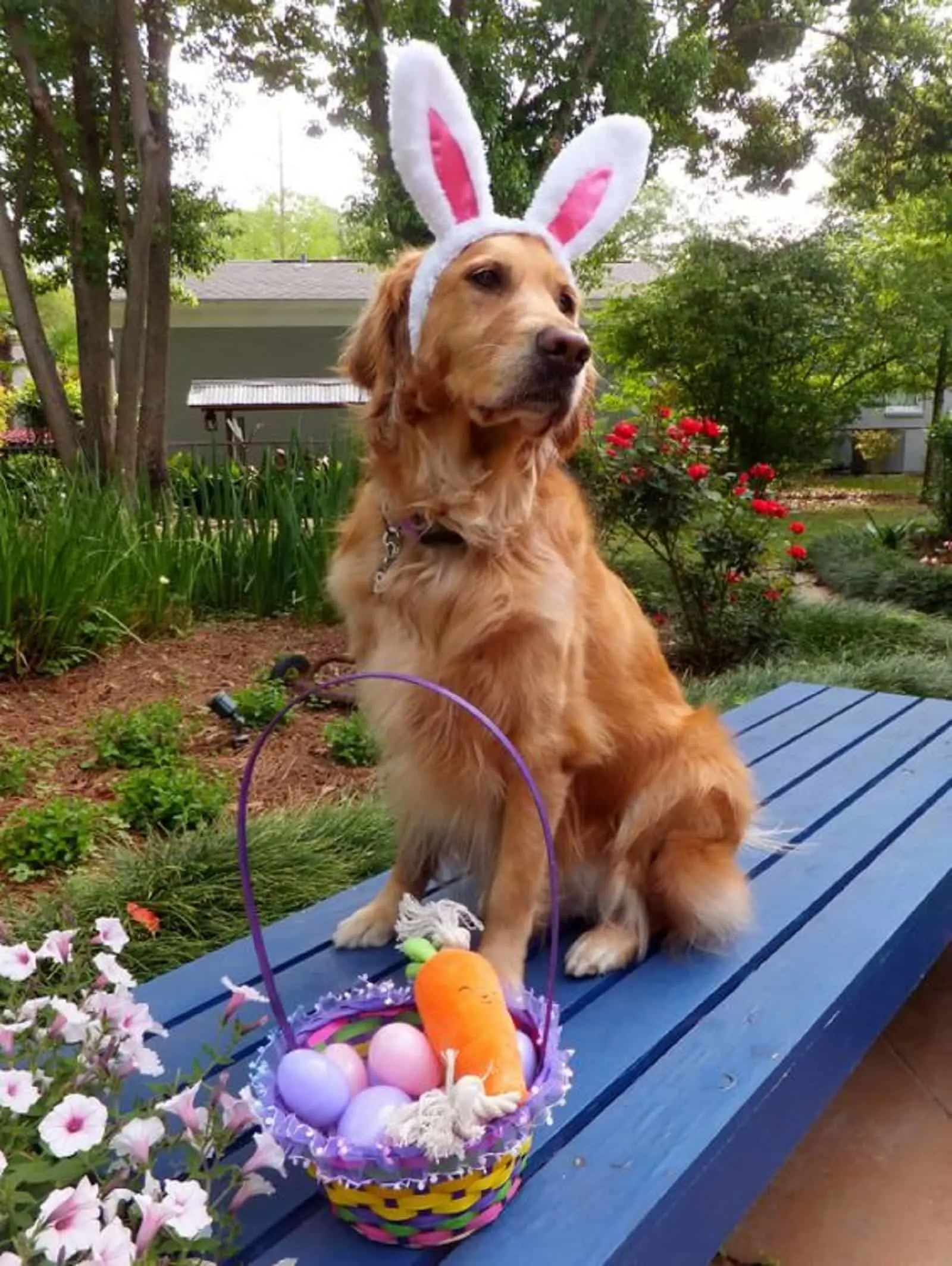 #19 Sweet Little Bunny
Someone is definitely ready for Easter!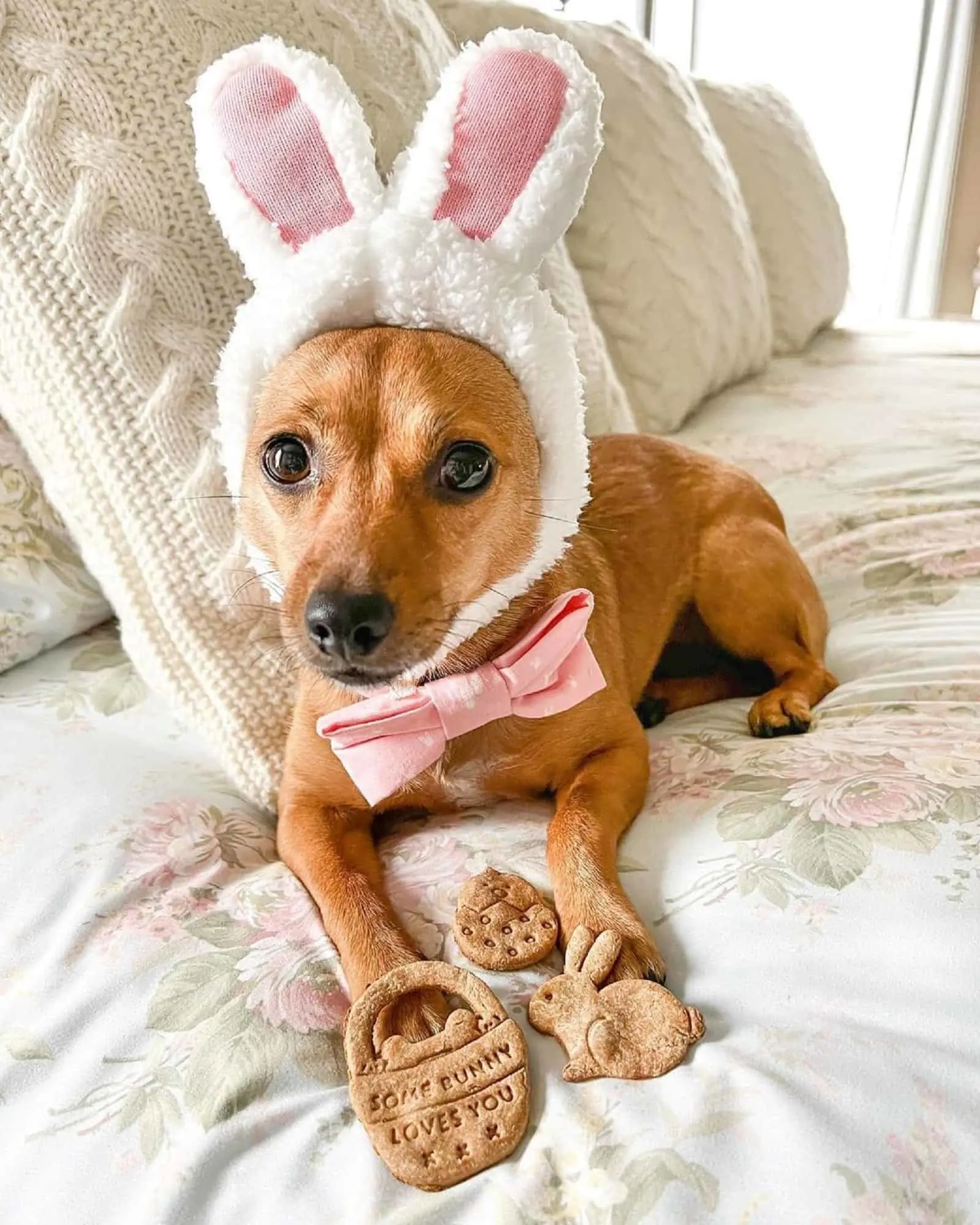 #20 Bunny Love
"At first, I wanted to destroy this fluffy thing, but then it started giving me food, so I decided to be friends with it instead!"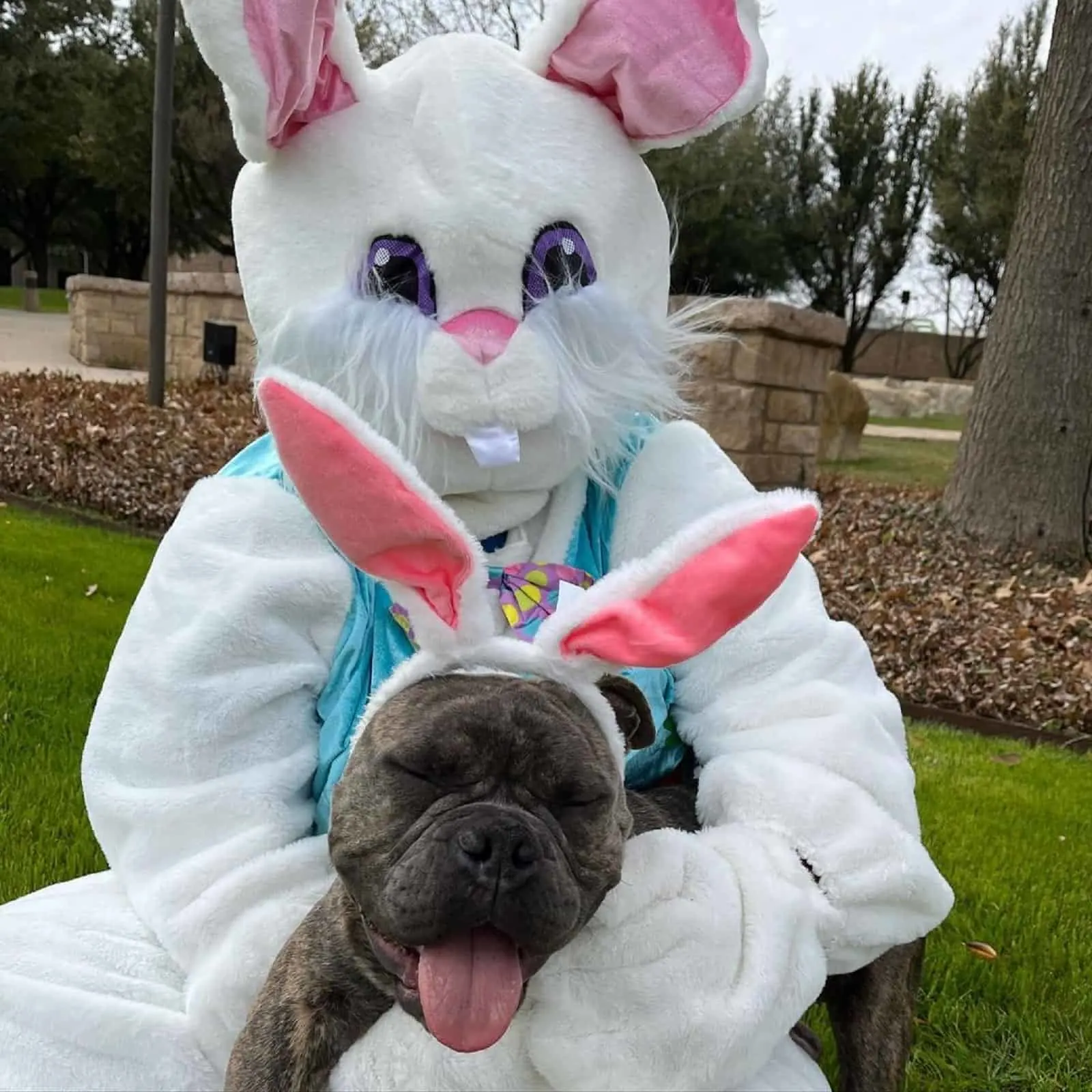 #21 Celebrating Easter In Style
Those Easter eggs are really to dye for.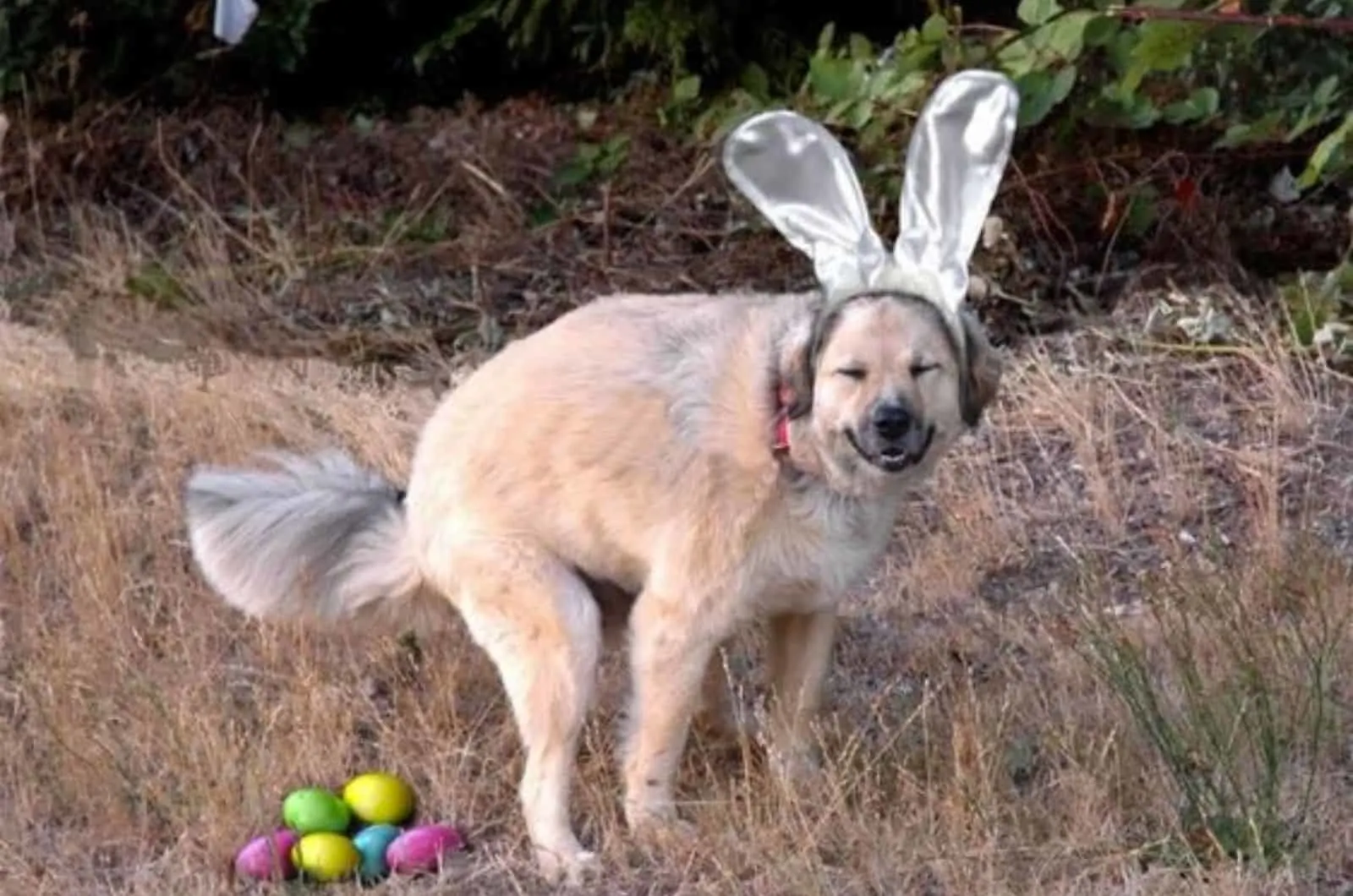 #22 Cool Bunny
The coolest Easter bunny out there!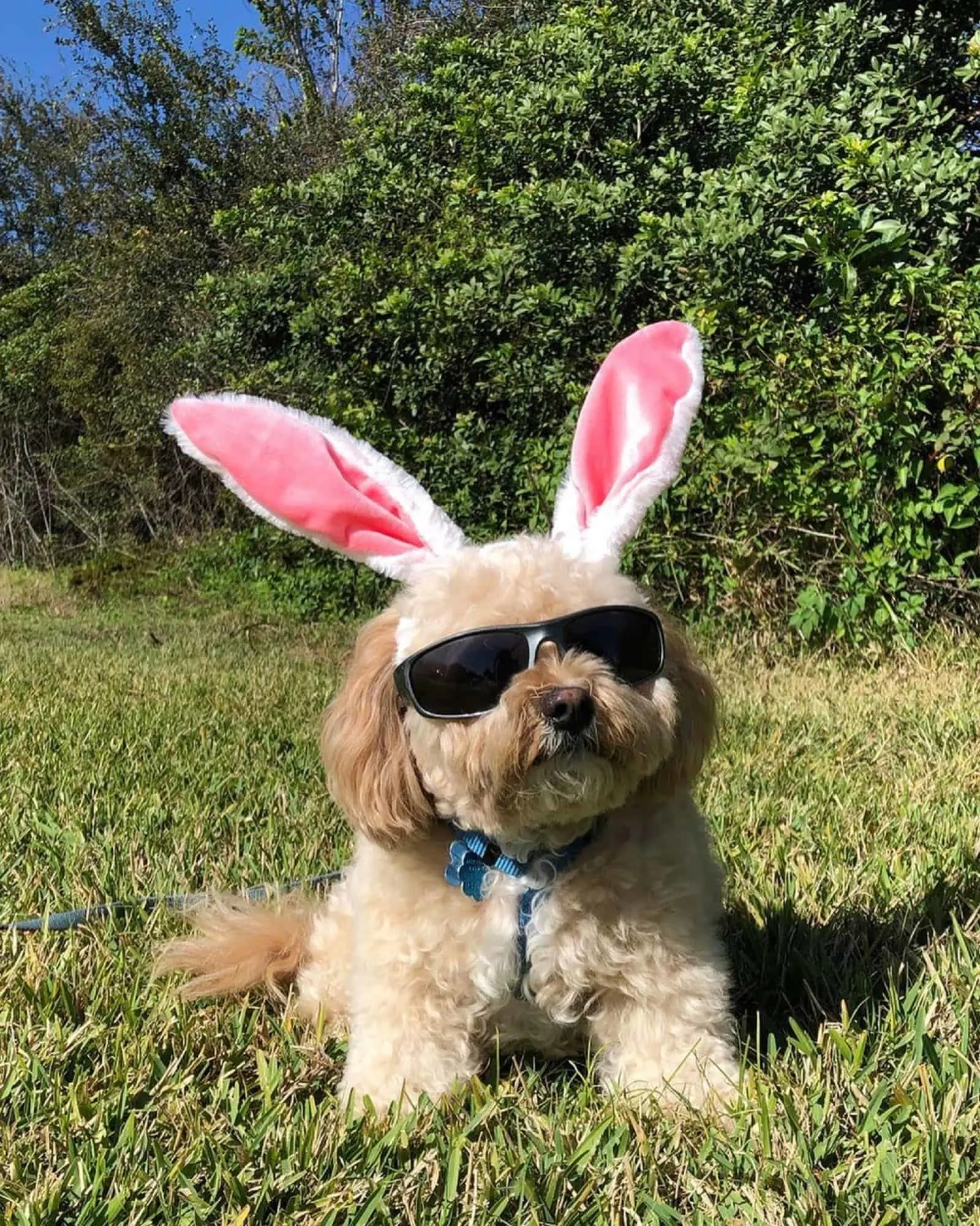 #23 Is It Easter Already?!
I think you're Labrador-able!