Hanging Tree dogs are a very special breed. They are one of those dog breeds whose role has been so specialized that they have become masters at what they do.
This means that they are always in demand with a niche of people who need some help on their ranch. If you are one of those people, then you will definitely be interested in this list of the best Hanging Tree dog breeders in America.
Gary Ericsson was the man who first bred Hanging Tree cowdogs, with the help of his son Choc. This took place in the 1980s on their ranch called Hanging Tree, which is where the breed got its name.
Their aim was to develop the perfect cattle dog which would be able to do a lot of the hard work that was required on a cattle ranch, as well as withstand harsh weather conditions.
Ultimately, the Hanging Tree breed was created as a mix of four different breeds: the Australian Kelpie, the Australian Shepherd, the Border Collie, and the Catahoula Leopard dog.
The result was an all-around herding dog that could handle all types of cattle and was blessed with great health and a long lifespan. It quickly became a favorite of ranch owners around the country.
While it was never officially recognized by the AKC, an organization called the Hangin Tree Cowdog Association was formed to promote the qualities of this breed.
Hanging Tree Cowdog Puppies For Sale
The Hanging Tree cowdog (HTC for short) is known for its strong and sturdy build, with a heavy bone structure, muscular torso, thick neck, and a dome-shaped head on top of it. Their average weight is normally around 40 to 60 pounds (18.1 to 27.2 kg).
Since they are very active dogs, they don't usually have trouble with obesity. However, if you want them to be at their best, you need to know how to maintain their weight in a healthy way.
They have short and smooth coats that come in a range of colors, including black, tan, black and white, brindle, blue merle, red merle, and others.
These attributes have made them excellent herding dogs, which prompted many breeders to start popping up across the nation, particularly in the south and midwest where livestock raising is most prevalent. You can find excellent Hanging Tree dog breeding programs in places like Texas, Louisiana, and South and North Dakota.
But you don't have to go out looking for them yourself, because you can just read this article. We scoured the internet to put together this list and we believe it will serve as a great guide for anyone looking to become a Hanging Tree dog owner. All of these breeders have their strengths, and they are listed here in no particular order.
1. Dagley Ranch — Mobridge, SD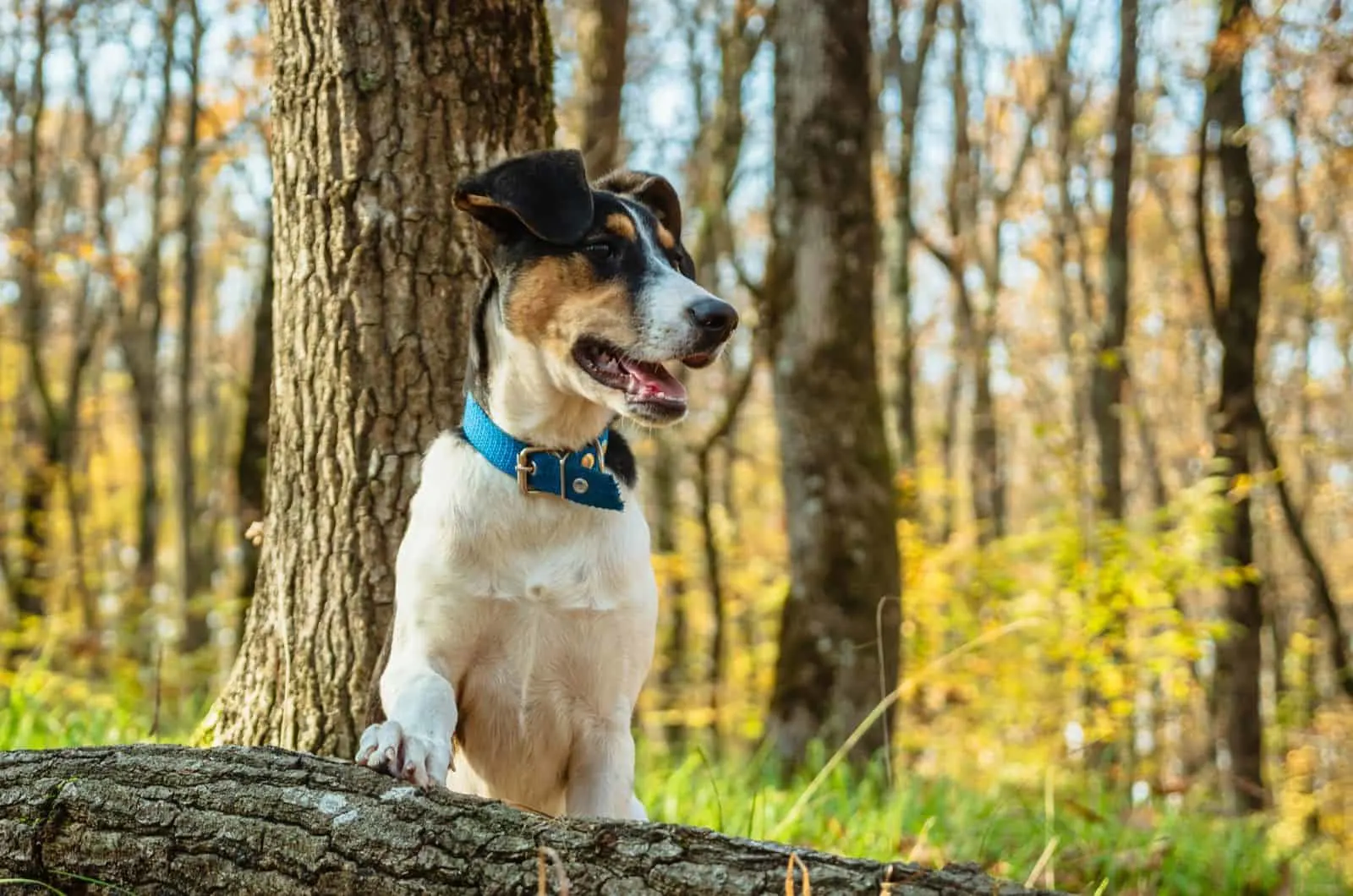 We start off with a family-run cattle ranch located along the Missouri river in South Dakota. The Dagleys breed and train Hanging Tree cowdogs on their estate in order to help them move the cattle groups through the pastures.
But they don't just use the dogs themselves, they also sell them. Whether you want a puppy or an adult cowdog that's ready to get to work, Dave and his family will do their best to accommodate you.
Their dogs are raised mostly on open pastures and around cattle where they have a lot of space to move around and hone their herding skills. Not only that but being around various animals helps with socialization early in their life.
And socialization is very important. HTCs are naturally more aggressive than other dogs because that helps them be so great at herding and controlling cattle. However, it's important to know how to channel that aggression and teach them how to socialize properly.
The Dagleys go the extra mile, if necessary, to train their Hanging Tree Cowdog puppies to become the ultimate working dogs. So, if you are in need of a Hangin' Tree, feel free to call or email them by using the contact details listed below or by filling out the form on their website.
Website: Dagley Ranch
Address: 27851 US HWY 12, Mobridge, SD 57601
Phone: 701-425-1079
2. Charlies' Cowdogs — Seymour, TX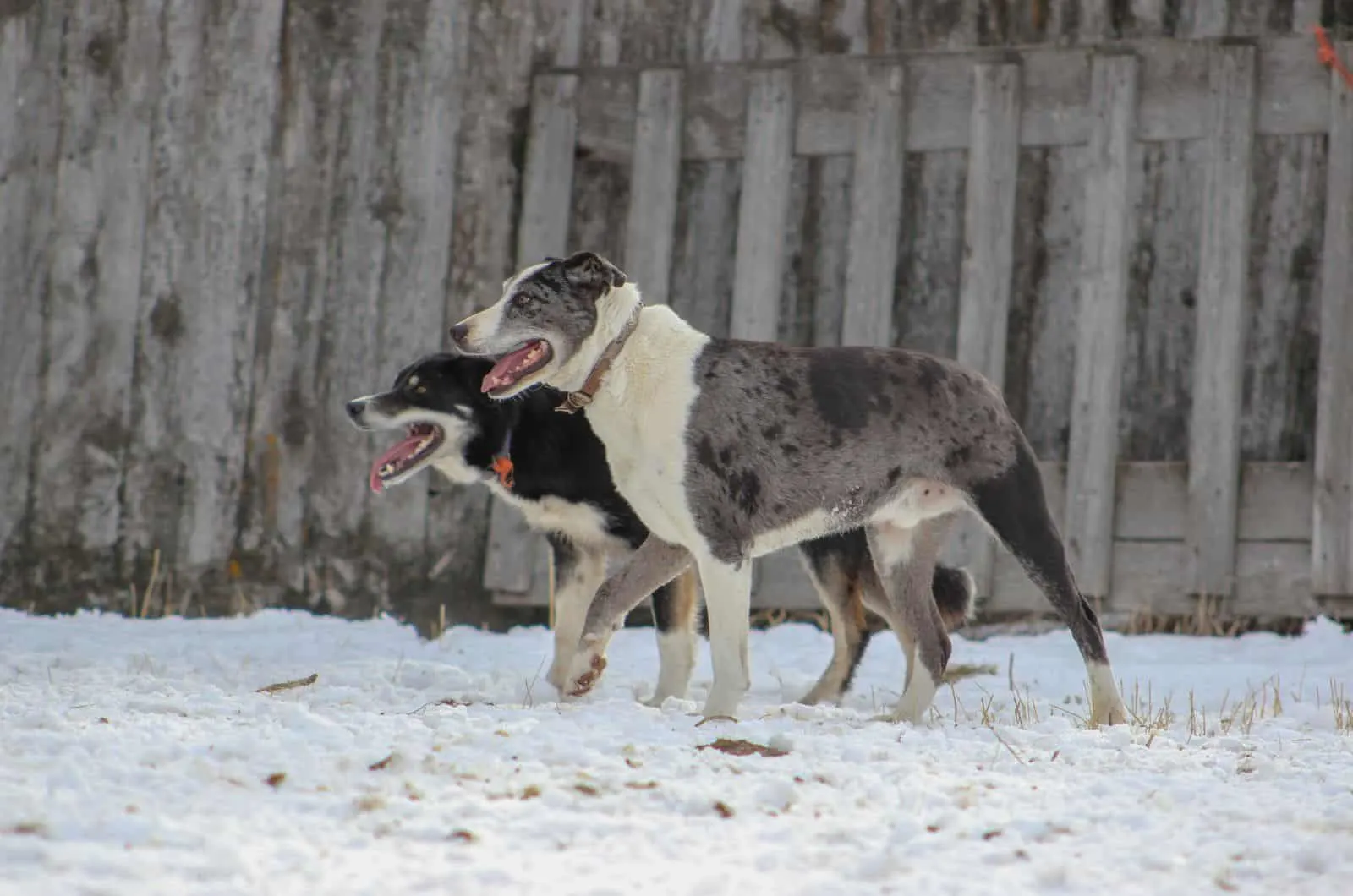 Charlie Trayer worked on the Cottonwood Ranch in Kansas for 40 years, where he was surrounded by Hanging Tree cowdogs. He saw first-hand how hard-working and disciplined these dogs are, so once he finally retired, he decided to breed and raise them himself.
He moved to south Texas and built quite a successful breeding business. His cowdogs have been featured on ranches all over the country, and he has also used to provide demonstrations on how to herd cattle properly.
He relies on cowdogs' natural herding tendencies, as well as their above-average intelligence to mold them into the ultimate cowboy's dogs.
All of his dogs are registered with the Hangin Tree Cowdog Association, so every time you buy a pup from him, you will receive a registration certificate. If you are interested in one of Charlie's ranch-tested and cowboy-approved dogs, go ahead and contact him.
Website: Charlies' Cowdogs
Address: 253 CR 211, Seymour, TX 76380
Email: [email protected]
Phone: 940-453-6708
3. Red Stick Cowdogs — Denham Springs, LA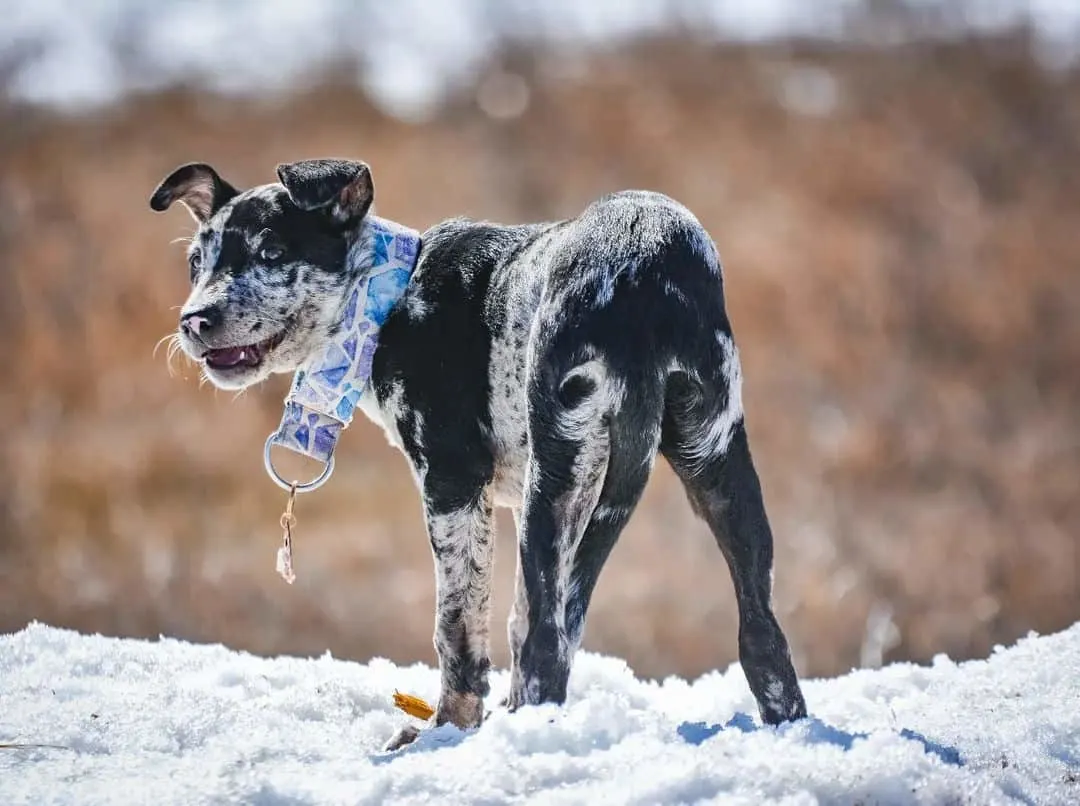 Photo from: @the_prairiepack
Red Stick Cowdogs is a smooth-running operation headed by Gary Sullivan, who has been working with livestock since the 1960s. His massive experience has made him quite an authority on all things cattle related.
The reason he chose to breed Hanging Tree cowdogs was that he realized that if they are trained properly, the cattle will trust them, and thus the whole process will be much easier.
The importance of training cannot be understated. Hanging Tree dogs have the predisposition to be great herding dogs, but if that is not nurtured and guided from the very beginning it can go to waste.
For example, HTCs have a natural tendency to bite because that is one of the methods they use to keep cattle in check. During their puppyhood, they might exhibit those tendencies on people, so it's crucial that you know how to make them stop.
Or you can simply let experts handle the training for you.
Sullivan breeds, raises, trains, and sells cowdogs with his team in Denham Springs, Louisiana, and is one of the most reputable Hanging Tree breeders in the south. If you still need convincing, you can check out their website, where you will find a lot of great info, as well as videos of the dogs at work and testimonials from satisfied customers.
While you're there, you can contact them directly and inquire about any available dogs.
Website: Red Stick Cowdogs
Address: 21950 LA HWY 1032, Denham Springs, LA 70726
Email: [email protected]
Phone: 225-413-0449
4. Hangin' Tree OMO — Lucile, ID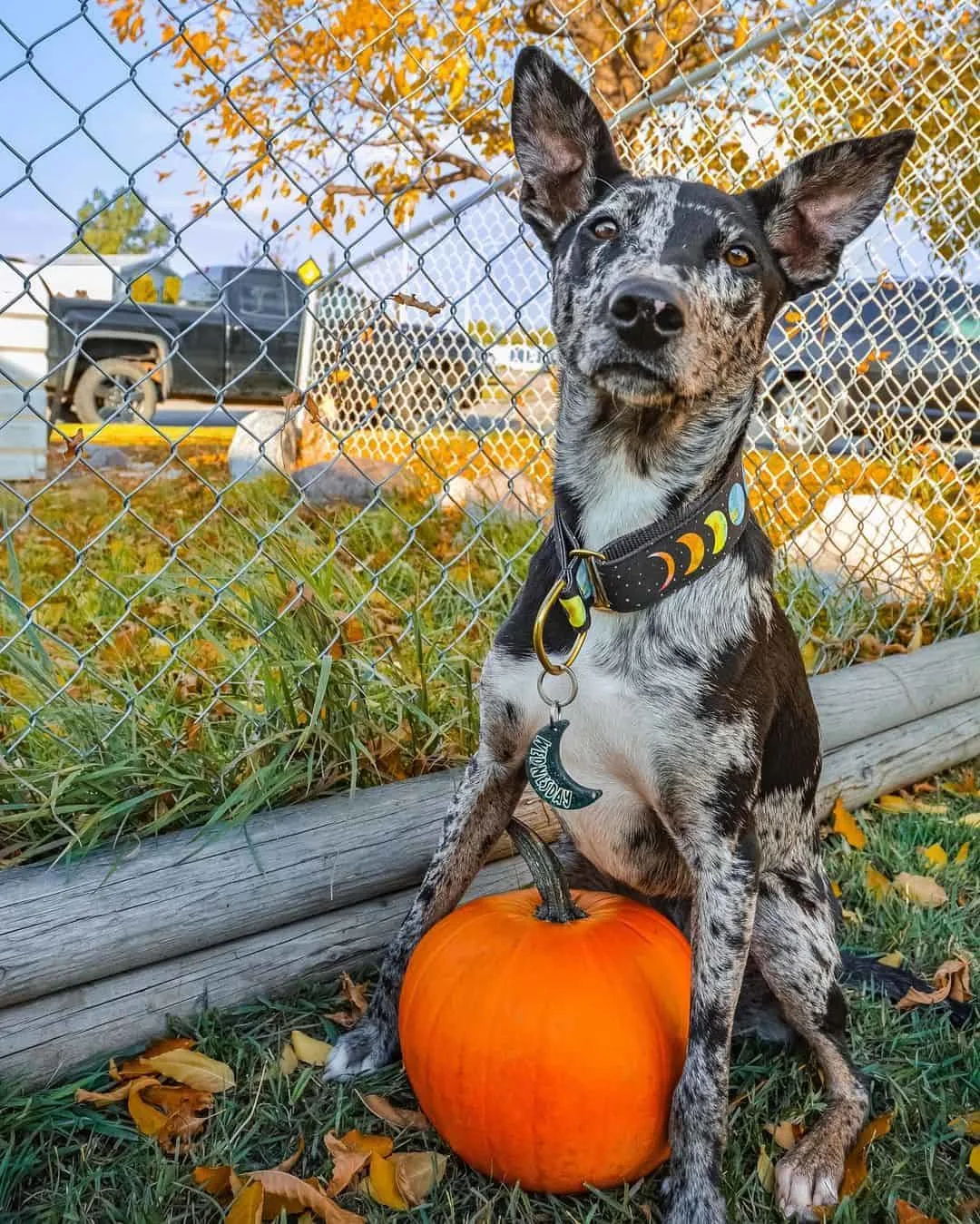 Photo from: @the_prairiepack
Hangin' Tree OMO LLC (or HTOMO for short) is a family-owned breeding business from Idaho that specializes in producing working dogs tailored to your specific needs.
The process looks something like this: you reach out to them and explain exactly what you need from your dog. You describe the tasks that it will be doing, what sort of animals it will be working with, and generally what strengths you need your cowdog to possess.
Then they proceed to customize their training to develop the dog into what you need. They sell both started dogs and young puppies, as well. Beyond that, they also offer training services and advice after you've bought a dog, as well as a selection of training videos that you can buy from their website.
They choose only the best dams and sires for breeding and go to great lengths to provide only the highest-quality Hanging Tree cowdogs.
Website: Hangin' Tree OMO
Address: 255 Seven U Ranch Road, ​Lucile, ID 83542
Email: [email protected]
Phone: 208-451-6543
5. Diamond J Stockdogs — Granbury, TX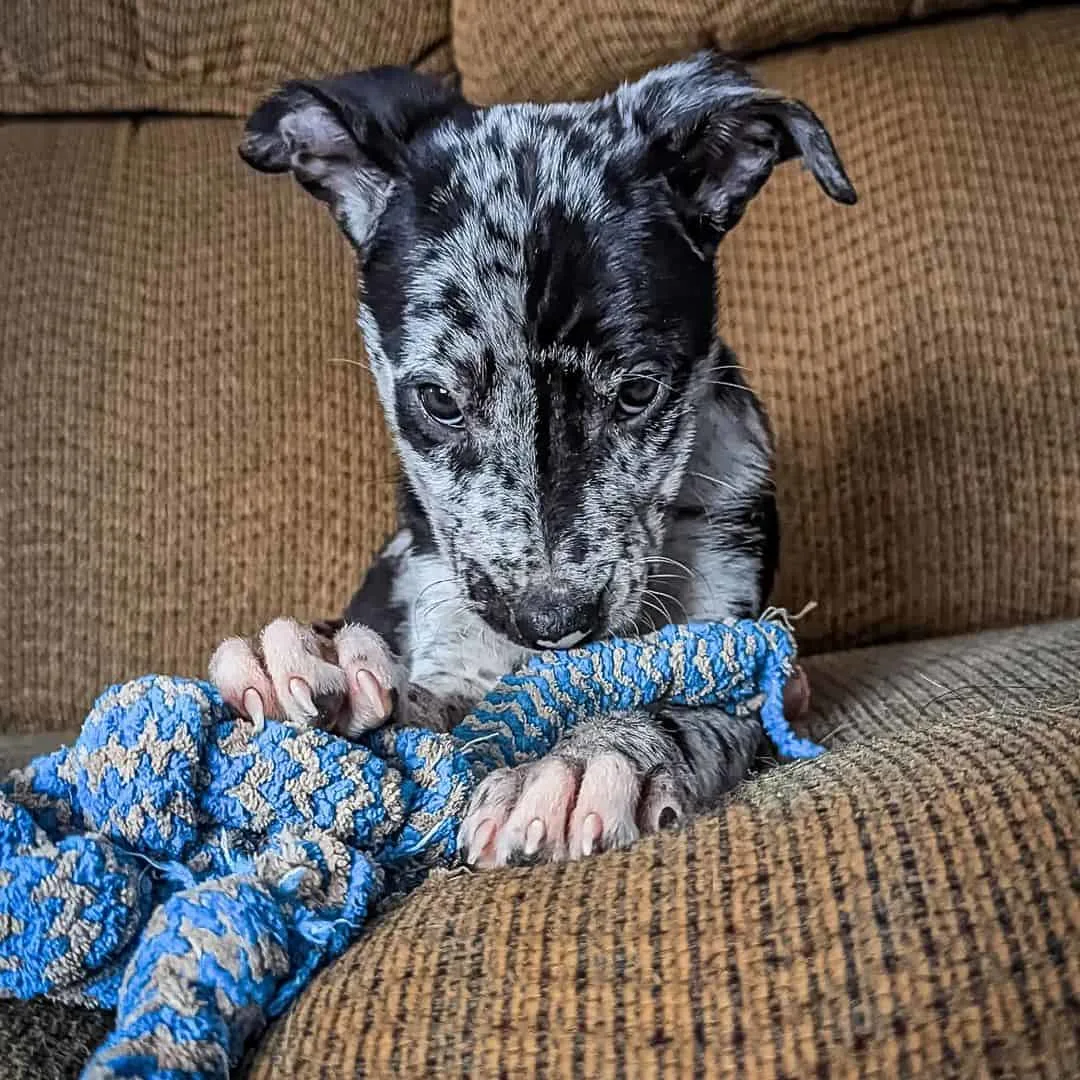 Photo from: @the_prairiepack
The small Texan town of Granbury is the home of Diamond J Stockdogs, an establishment founded by Jason Terrell.
They raise and sell Hangin Trees and Border Collies with the goal of improving their clients' ability to control their livestock.
They are extremely detail oriented when it comes to the selection of the parent dogs. They only pick the ones with the best genetics and health, to make sure that the Hanging Tree pups they produce will have the best chance of growing up into strong, hard-working cowdogs.
Their private ranch in central Texas provides the dogs with the opportunity to work in various conditions and develop into well-rounded dogs who can adapt to working with any kind of cattle.
Other than just selling the dogs, Jason and his crew are also open to providing all sorts of training advice for your dog, so if you are interested, consider getting in touch with them.
Website: Diamond J Stockdogs
Address: 3030 Meander Road, Granbury, TX 76049
Email: [email protected]
Phone: 817-776-0106
Final Thoughts
Hanging Tree dog breeders may not be as common as Labrador or Poodle breeders, but there is a good reason for that. Cowdogs aren't meant to be household pets or family dogs that everybody can have. They are trained cow dogs, designed for a specific purpose; therefore, the breeders that produce them are rarer than others.
But just because they are rare doesn't mean that they aren't good. The five Hanging Tree dog breeders that we have listed here have extremely high standards and always put in the effort to deliver only the best cowdogs to their customers.
If you are in need of a good, trustworthy, hard-working cowdog, the Hanging Tree breed of dog is one of the best choices out there, and these five breeding establishments are all great places to get one.