Great Pyrenees breeders in Ontario are finally listed in one place!
I've got all the details you want to know about the most reliable people breeding this lovely dog breed in the entire province of Ontario.
These people are fully devoted to their dogs, and they want to offer you the best specimen of the Great Pyrenees dog breed.
If you want a completely healthy dog with a fine temperament and an overall lovely appearance, then you need to check out puppies from the following sources!
Great Pyrenees Puppies For Sale In Ontario
If you're looking for a Great Pyrenees puppy for sale in Ontario, then you definitely need a trusted breeder. Maybe some of the people listed below can help you.
1. Glenire Acres Farm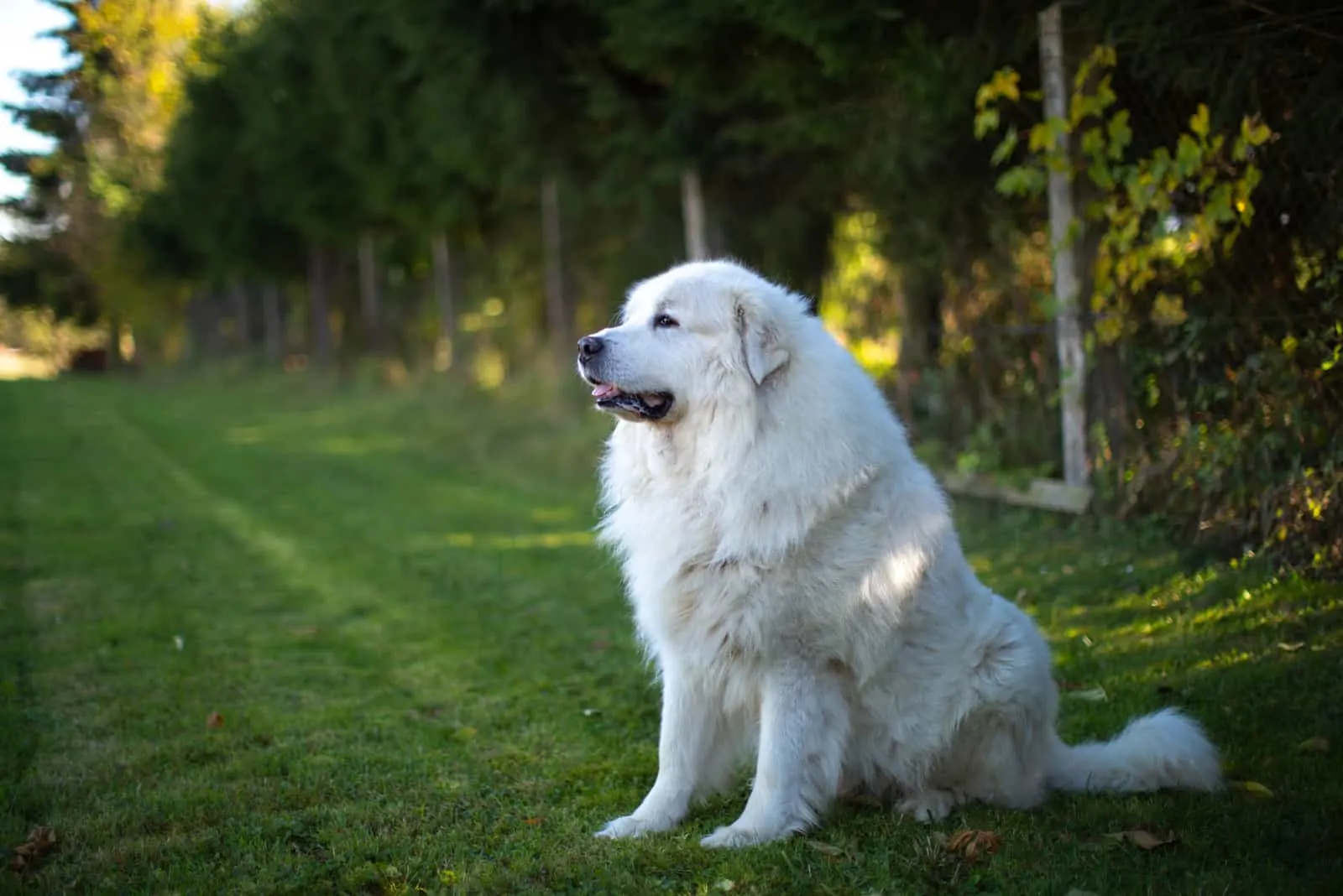 Glenire Acres Farm is a small farm focused on breeding and raising working-class Great Pyrenees dogs as well as show-quality pups. This is a free-range farm, hidden away from city noise, and it is open for all those people who cherish life close in touch with unspoiled nature.
The Glenire Acres Farm is not only home to wonderful purebred Great Pyrenees dogs, but it also provides shelter and a happy home to Cavalier King Charles Spaniels, cats, and sheep.
This is a place where purebred dogs are not treated only as an income. This is a place where you'll find the sweetest companion dogs and your new best friends.
There are lots of things that managed to put Glenire Acres Farm on top. When you see what they have to offer, you won't wonder anymore why they're considered one of the finest Great Pyrenees breeders in Ontario.
For starters, since this is a free-range farm, Great Pyrs and other dogs have a natural diet only. This means only fresh, homemade meals for doggos. Each puppy will be handled individually so all their needs will certainly be satisfied.
What really impressed me with Glenire Acres Farm is the fact that their health guarantee is limitless. There's no (year) restriction, so you can call in and ask for help or inform the breeder about the puppy's new health condition anytime during its lifespan.
However, I believe health conditions won't bother you since these dogs are completely free of genetic and congenital health problems.
This breeder is a member of the Canadian Kennel Club (CKC). I suggest you contact Valerie of Glenire Reg'd Great Pyrenees to discuss the purchase price of their Great Pyrenees doggos.
Breeder's details
Website: Glenire Acres Farm
Location: Hagersville, Ontario
Phone: (905) 768-4190
Email: [email protected]
2. Pyr Valley Great Pyrenees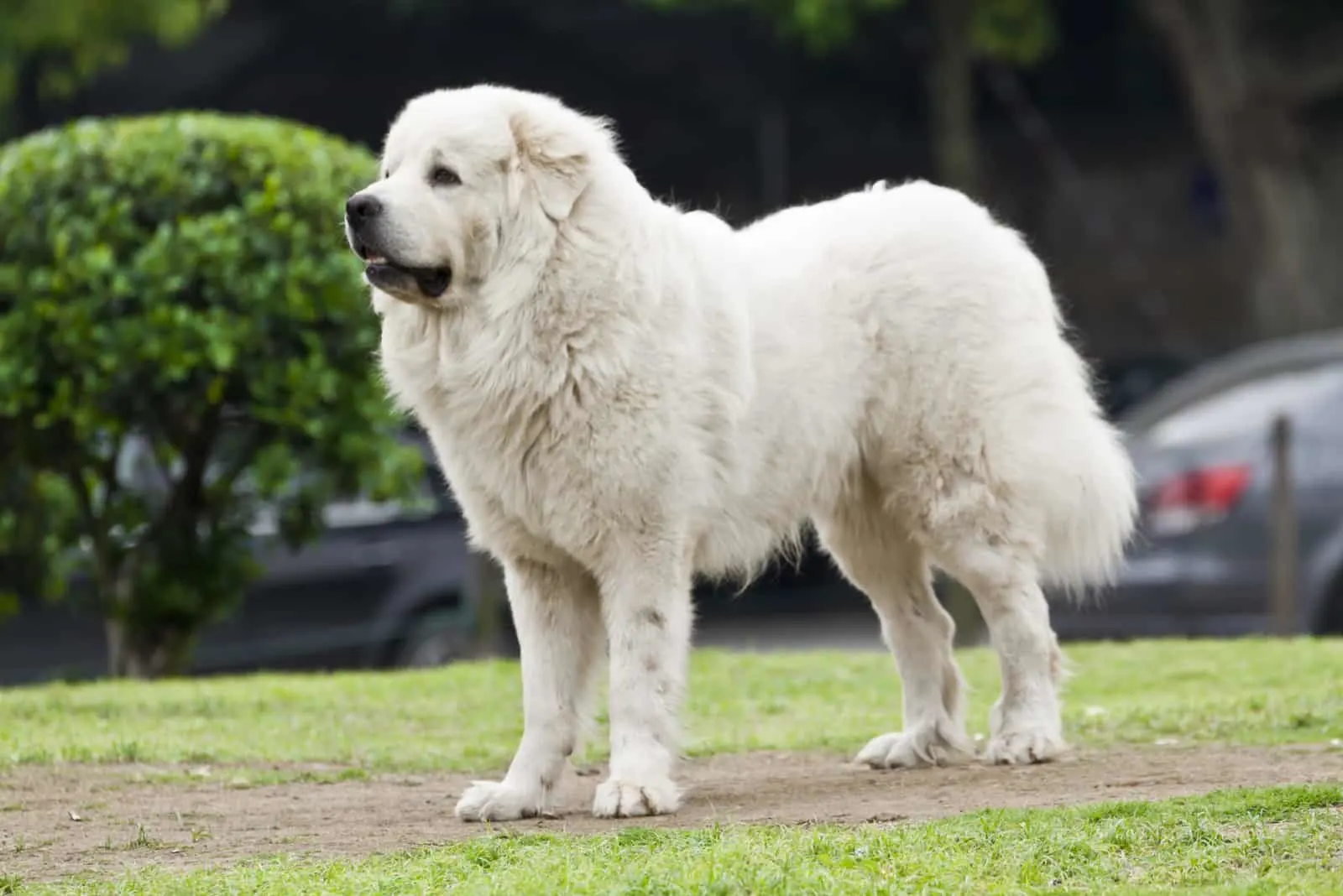 Another reliable source that can provide you with an excellent Great Pyrenees mountain dog is Pyr Valley Great Pyrenees. Some 100 miles away from Toronto, this family-owned kennel is doing its best to breed the finest guard dogs and companions ever.
Their immense love for the Great Pyrenees began back in 1990. Today, the family owns six magnificent Great Pyrs, and they are proud of their many offspring scattered across Canada in loving homes.
Although they don't have a lifelong health warranty like our previous breeder, the Pyr Valley kennel still offers an incredible five-year guarantee. Their dogs are free of all health conditions, and are registered with the CKC.
Pyr Valley will only allow adoption of their pups into certain families. If you're approved, your Great Pyr puppy will come vaccinated and microchipped. Besides companion dogs, this kennel also offers pups with breeding rights, and top dogs, which you can enroll in dog shows.
Of course, prices will differ between these three types, so make sure you contact the breeder for more information.
In addition, shipping to the pup's new home will be provided if needed, which is always a sign of a devoted breeder who is ready to make their buyers happy.
Pyr Valley Great Pyrenees is definitely one of the best Great Pyrenees breeders. You'll come for a dog, but you'll leave with a new BFF and some delicious homemade maple and birch syrup!
Breeder's details
Website: PyrValley
Location: 2921 Town Line R. R. 5, Coldwater, Ontario, L0K 1E0
Phone: (705) 325-0490
3. Cidwm Great Pyrenees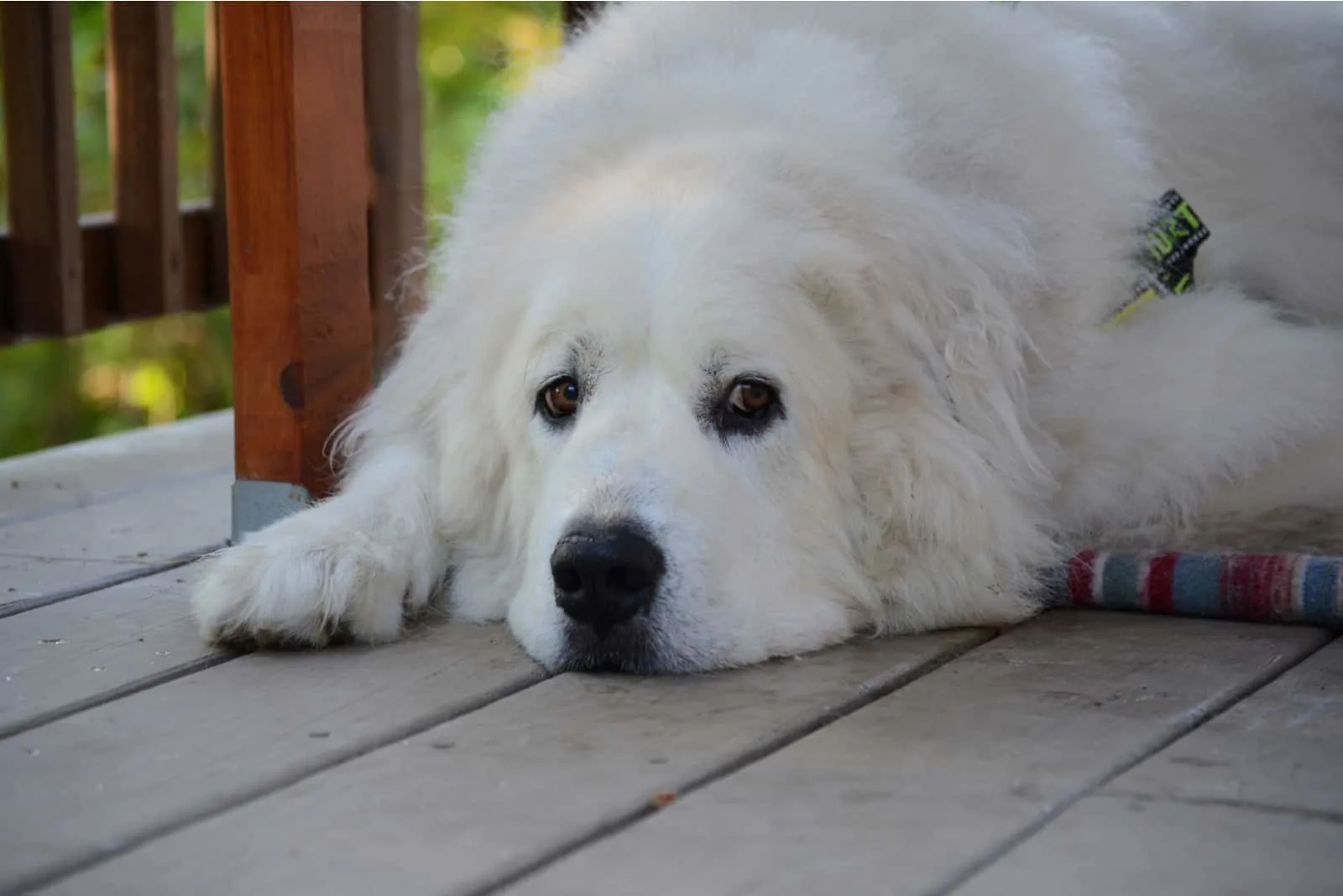 The great Pyrenees are originally from the Pyrenean mountain range. Their sole purpose was to be livestock guardian dogs. Their guardian role is slowly disappearing today, but some people work really hard to preserve it.
One of those hard-working, reliable breeders is Cidwm Great Pyrenees. Their main focus is on breeding and raising Great Pyrs that will serve as excellent herding dogs and protectors, just like their ancestors.
If you want a dog that's the ideal combination of soundness and attractive appearance, along with superior intelligence, then you need a Cidwm Pyr. Their dogs have a stunning coat in all accepted Pyr coat colors, and they're all up to the breed standards. Sadly, a Pyr's coat sheds, but that's a price you have to pay.
All in all, Great Pyr pups are truly magnificent, but Cidwm Pyrs are on a whole new level.
These dogs come with a lifetime health guarantee, which is one of the reasons why they're considered to be one of the best Great Pyr breeders in Ontario.
Besides offering Great Pyr litters for sale, this breeder also has studs for service. They are all completely healthy dogs with OFA and PennHIP certifications to prove it.
Breeder's details
Website: Cidwm Great Pyrenees
Location: 220 Burford-Delhi Townline Rd. Norwich, ON, Canada N0E 1R0
Phone: (519) 304-2116
Email: [email protected]
Social media: Facebook
4. Aragon Great Pyrenees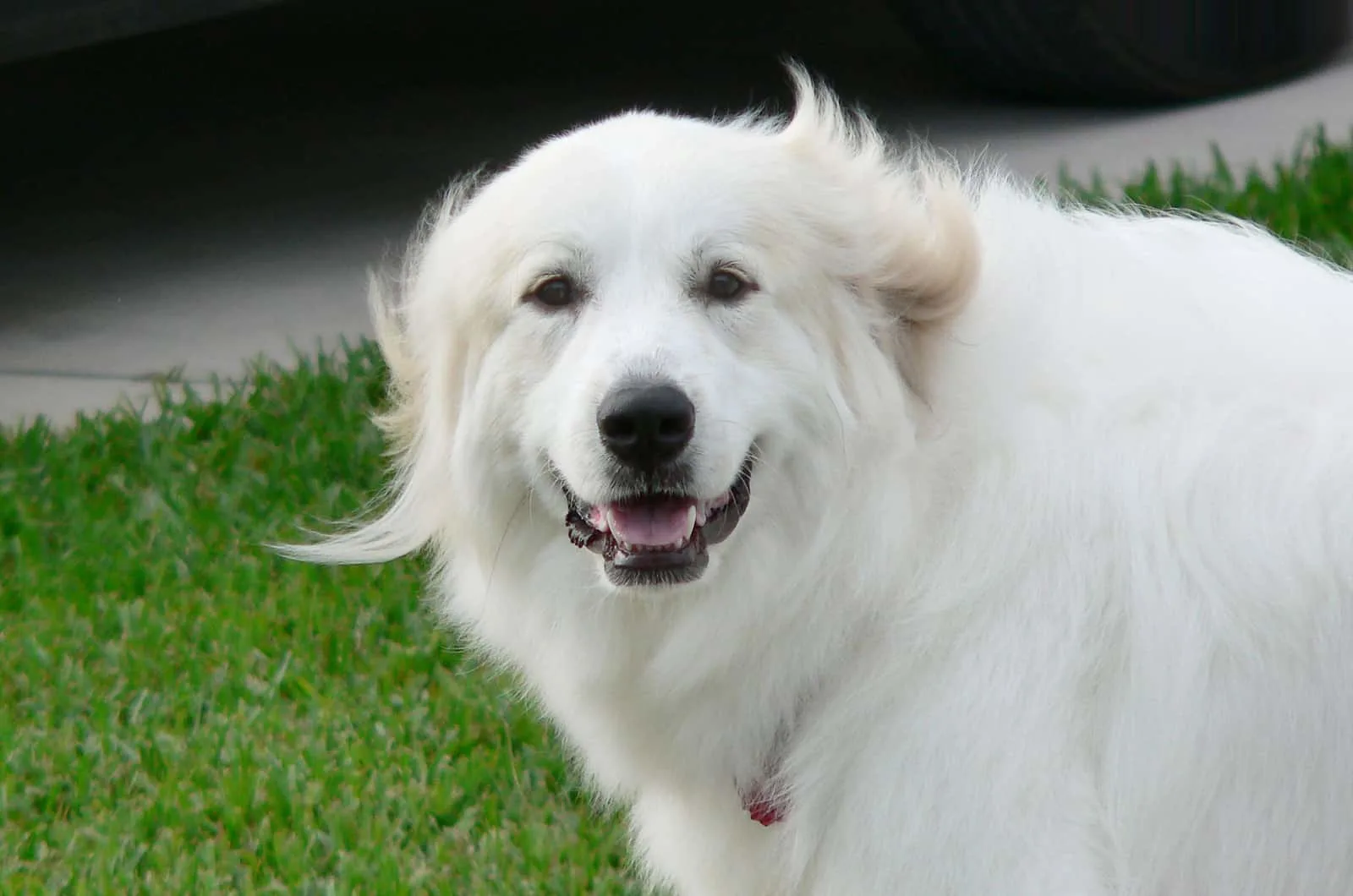 Thirty years of successful breeding and raising the Great Pyrenees has put Aragon Great Pyrenees at the top of the ladder of the finest Great Pyrenees breeders in Ontario and in Canada.
This breeder is a proud member of several official clubs including the Great Pyrenees Club of Canada, the Great Pyrenees Club Of Southern Ontario, and the Canadian Kennel Club. These breed clubs are an obvious sign of the premium quality of these dogs.
Another proof of the quality of this Great Pyr breeder is the fact that they only breed occasionally. There won't be any overbreeding of the stock or any unnecessary treatments like Great Pyrenees dew claw removal.
Besides breeding, Aragon Great Pyrenees also offers Pyr training and grooming.
Make sure you contact them to see if they have any planned litters coming soon.
Breeder's details
Website: Aragon Great Pyrenees
Location: 71 Hwy 141, Seguin, Ontario P2A 2W8
Phone: (705) 732-2498
Email: [email protected] – or [email protected]
FAQs
How Much Does A Great Pyrenees Puppy Cost In Canada?
A high price is not always a sign that a puppy is of better quality.
On average, Great Pyrenees puppies from CKC-member breeders are usually sold for around $1,000 to $2,000. As you can see, the cost of a Great Pyr is not as big as with some other dog breeds.
What you can do to save some money is check out Great Pyrenees rescue centers. Adoption fees are usually only a few dollars, depending on how big the dog is.
I would not recommend checking classifieds because no reputable breeder would list their business in classifieds!
Are Great Pyrenees Good House Dogs?
Great Pyrenees pups are amazing companion dogs, but you really have to think twice before you bring them into a small apartment or into a house with a tiny back yard.
These are giant dogs, and as such, they need lots of space to move. Also, they need their daily dose of exercise, so make sure there's plenty of space for them to run, play games, and show off their skills.
The ideal living condition for Great Pyrenees dogs is a farm with lots of green pastures and happy little sheep to herd and guard. Today's Great Pyrs haven't gone too far from their original purpose. They still serve as ideal herding dogs, with a soft spot for their family members.
All in all, I'd recommend the Great Pyrenees to anyone who wants a big family dog with an even bigger heart.
What Is The Average Lifespan Of The Great Pyrenees?
As with most giant dog breeds, the Great Pyr's lifespan is pretty short.
Sadly, our big Pyr buddies usually live from 10 to 12 years. This short lifespan is mostly due to their size and overall fast growth. Learn more on this dog's size in our Great Pyrenees growth chart.
Now that you know how short Great Pyrs live, you should do your best to make their years better and their lives happier.
To Sum Up…
You'll find a lot of breeders listing Great Pyr puppy crosses with popular dog breeds like Bernese Mountain Dogs, Retrievers, Beagles, and so on, but you won't find many reliable Great Pyrenees breeders in Ontario. As you can see, we're blessed with only four trusted sources.
Great Pyrenees dogs are not as common as Labrador Retrievers. But, Canada is still proud of a significant number of Great Pyrenees dogs and their owners.
These are lovely family dogs that put security in first place. They're loyal, hardworking, and they will show you affection every day that you guys spend together.