The Great Dane is a very large, strong, and muscular dog that originated from the Mastiff. The Great Dane we know and love today was developed in Germany, and it is believed to have originated from a cross between the original Mastiff and the Greyhound.
In the past, these dogs were used for bullfighting and wild boar hunting. Today, this dog is the favorite pet of many families. The American Kennel Club (AKC) recognized the Great Dane as a breed in 1887.
Its size can easily fool you because rarely is a dog as gentle, loyal, and affectionate to its owners as the Great Dane.
Thanks to this, this dog earned the nickname the Gentle Giant.
Great Danes have an athletic body, a big head, and are very elegant dogs. They require a lot of space, and are perfect for houses with large yards. If you live in an apartment, your Great Dane could have trouble just moving around!
A Great Dane's fur is short and smooth, and the usual fur colors are blue, black, brindle, fawn, mantle , and harlequin.
If you like the description of the Great Dane, then today, we are here to make you happy! In this article, we bring you six trusted Great Dane breeders in Ontario. Find out where you can find a Great Dane, how to take care of this dog, and what to expect from your life routine with this Gentle Giant.
Great Dane Puppies For Sale In Ontario
Great Danes are special dogs and cuddly pets, and we believe that no dog owner will regret their decision if they decide to buy a Great Dane. If you are currently looking for a Great Dane, you should be very careful in choosing a breeder.
Due to their size, Great Danes are not easy to breed. It takes a lot of work and space for them to grow into socialized and trained dogs. So, only reputable breeders will deal with a breed like the Great Dane.
It is also necessary to know that the lifespan of the Great Dane is, unfortunately, short. Like other large dogs, Great Danes are likely to only live seven to 10 years, which is significantly shorter than the lifespan that smaller dogs can reach.
These dogs are prone to health problems such as bone cancer, bloat, hip dysplasia, and heart disease. This is more of a reason why you should look for a reliable breeder who will immediately show you all evidence of veterinary inspections of your dog.
If you find a Great Dane somewhere for much less money than other breeders, do not rush to conclusions or your decision to purchase. An untrustworthy breeder may be offering you a dog for a lower price at the moment, but you may soon find that there are clear differences in dog quality and dog progress between different breeders.
So, first, go through the research, and only after then can you make a solid decision on your purchase of a dog! Let us help you with our list of six proven Great Dane breeders in Ontario.
1. Bosworth Reg'd Great Danes, Moorefield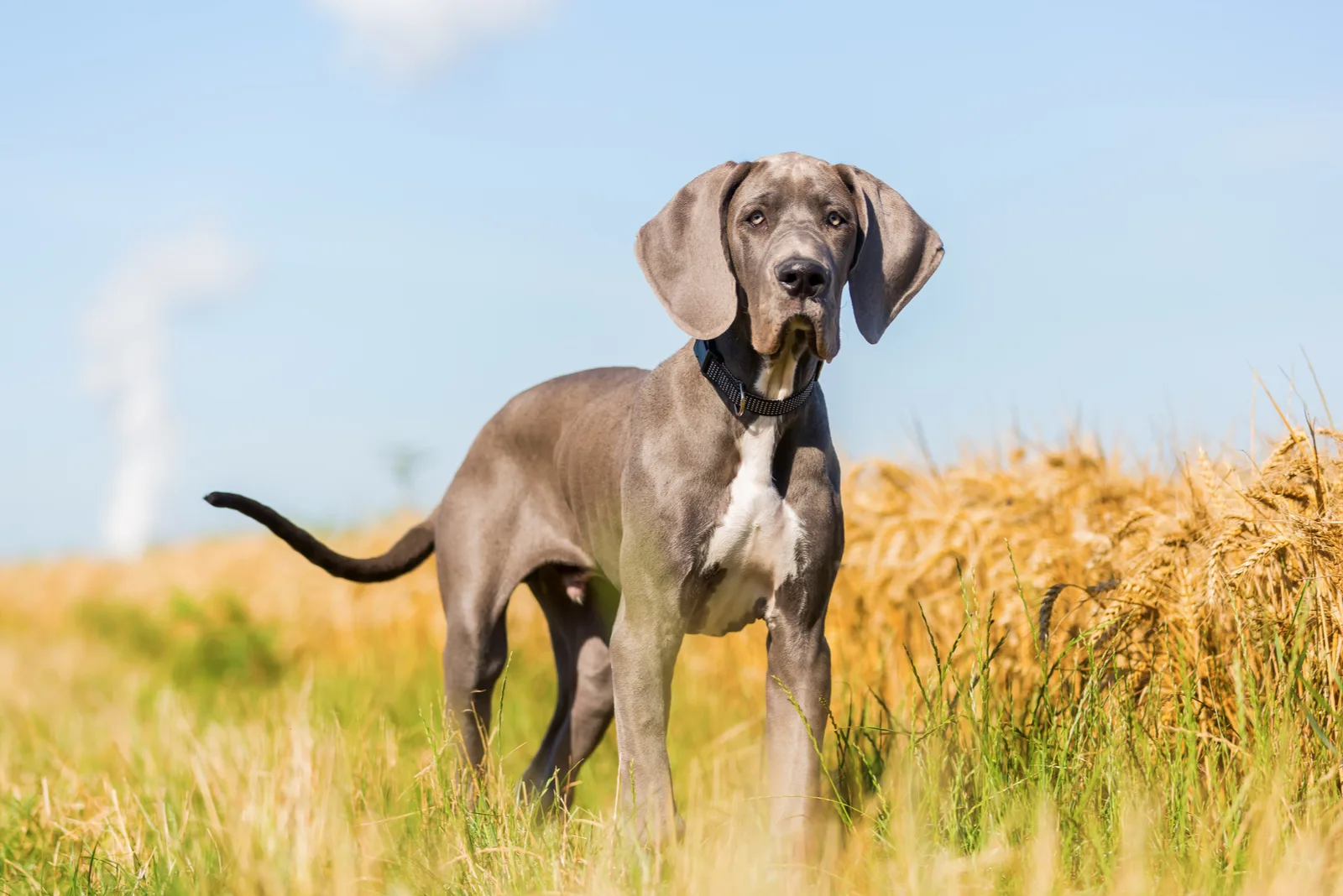 Bosworth Reg'd Great Danes is a small Great Dane kennel in Moorefield, Southern Ontario. These breeders offer CKC-registered Blue Great Danes and Black Great Danes. They have been breeding these dogs since 1998 for companionship and conformation.
Settled in the countryside, Bosworth Reg'd enable its Great Danes to enjoy plenty of space to run and exercise. All of their dogs come with a health guarantee and lifetime breeder support.
These breeders want to show all dog lovers that breeders like them differ from "backyard breeders" and puppy mills. They state how they are doing everything they can to breed the best of the best Great Danes. They have been proud members of The Great Dane Club of Canada and the Canadian Kennel Club for years.
What you will get if you decide to buy a puppy from Bosworth Reg'd is the following:
• Pet insurance
• A vet checked, microchipped, vaccinated, and dewormed puppy
• A CKC registered puppy
The best way to confirm that the breeders from Bosworth Reg'd are reliable is to pay a visit to them and their puppies!
Breeder Info
Location: 8032 Wellington Rd 7 Moorefield, On Canada N0G 2K0
Website: Bosworth Reg'd Great Danes
E-mail: [email protected]
Phone number: +1 519-638-3904
2. Dantry Danes Reg'd, Gorrie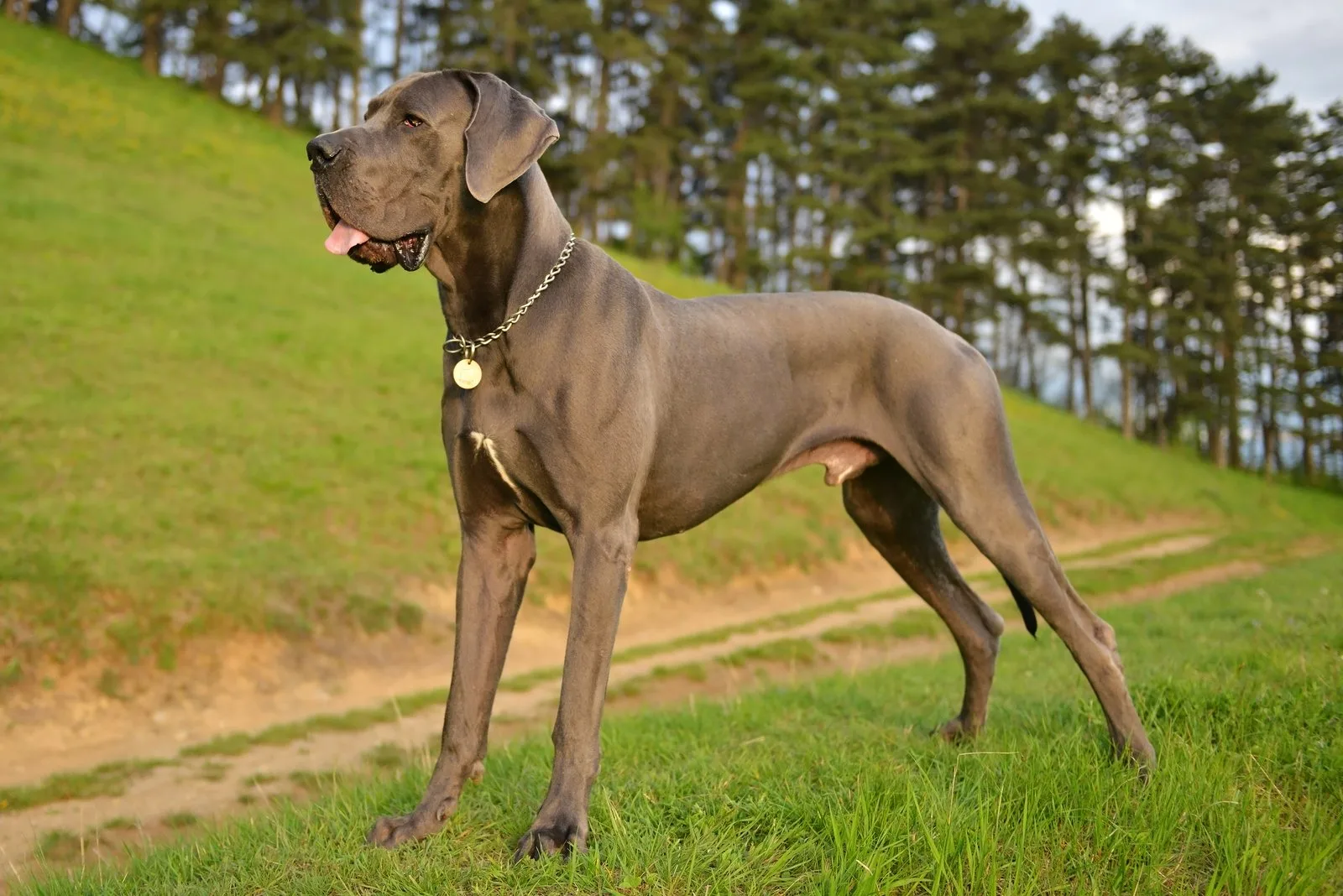 The breeders behind the Dantry Danes Reg'd kennel, Danielle Yule and Matt Van Ankum, have been breeding top-quality Blue, Fawn, and Black Great Danes in Gorrie, Ontario, since 1998.
Related: Great Dane Colors, Markings And Patterns – Which Ones Are Standard
They work with Great Dane dogs of Canadian champion bloodlines that are all tested for genetic diseases.
The breeders from Dantry Danes Reg'd make sure that all of their dogs have health clearances. They have their eyes, heart, and hips checked so they assure potential future owners that they create one-hundred-percent healthy puppies.
They strive to raise noble, gentle, and strong Great Danes. No cross-breeding has ever been undertaken in the Dantry Danes Reg'd kennel.
Before you make the final decision to buy a Great Dane, these breeders warn you about this dog's needs. This big dog needs a lot of exercise on a daily basis, and it should not be left alone for a long time.
If you can coordinate your work schedule and your lifestyle around owning a Great Dane, the breeders from the Dantry Danes Reg'd kennel ask you to visit them and fall in love with their puppies!
Every puppy is vet checked, vaccinated, and microchipped, and ready to go to its new home when it is around nine weeks of age. Wait no more, and subscribe to Dantry's waiting list now!
Breeder Info
Location: 44449 Gough Road, Gorrie, Ontario, Canada
Website: Dantry Danes
E-mail: [email protected]
Phone number: +1 519-335-3969
3. Heavens Puppies, Brighton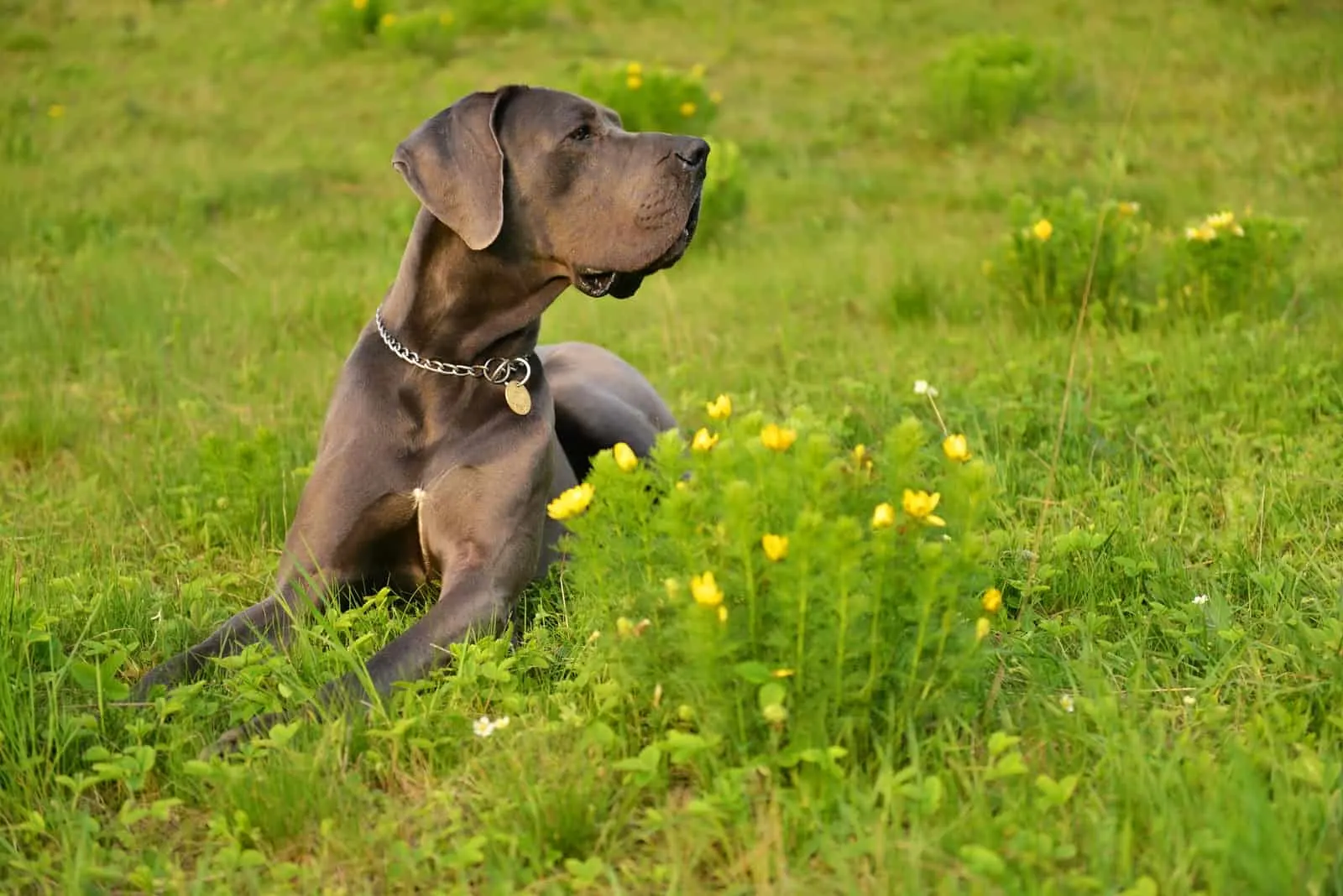 Heavens Puppies is located in Brighton, southern Ontario, and has been breeding Great Danes for a couple of years now. All their puppies are being raised inside their home as a part of the family.
Heavens Puppies' breeders make sure that all of their dogs get regular vet checkups. Also, they take good care that their dogs receive only top-quality nutrition, and there has never been cross-breeding in this kennel.
What will you get if you decide to buy a Great Dane from the Heavens Puppies breeder? A great family dog, a wonderful protector, and a dog that is a big fan of children. Also, their dogs are easy to train, playful, and will adapt to any living environment.
Breeder Info
Location: Brighton, Ontario, Canada
Website: Heavens Puppies
4. Ivanhoe Danes, Ivanhoe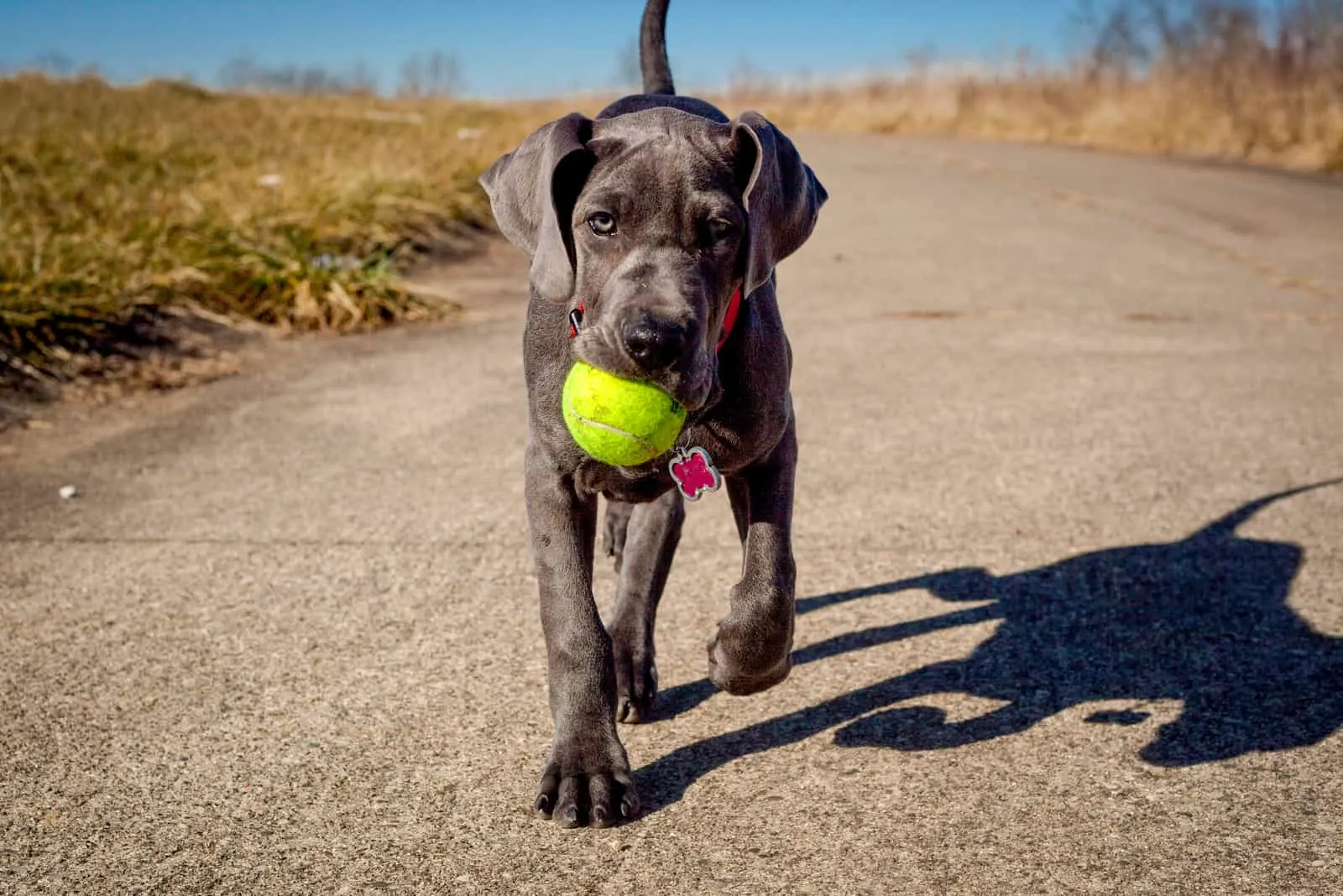 Ivanhoe Danes is a kennel located on a country farm in Ivanhoe, southern Ontario. Their Great Danes are imported from top-quality Great Dane breeders in Europe, whose many dogs have become world champions.
All of Ivanhoe's dogs are CKC-registered. These breeders focus on health, temperament, and conformation. Their dogs are equally successful as family dogs, show dogs, and therapy dogs. Before they leave the Ivanhoe kennel, all Great Danes are vet-checked, de-wormed, microchipped, and vaccinated.
Also, all puppies are well socialized, and they come with lifetime breeder support and a health guarantee.
Ivanhoe breeders state how Great Danes are very loyal and affectionate dogs, but are not made for everyone. People who plan to own a Great Dane should be prepared not to leave their pet alone for too long, and should always strive to keep them busy and included.
Breeder Info
Location: 151 Ray Rd, Ivanhoe, Ontario, Canada
Website: Ivanhoe Danes
E-mail: [email protected]
5. Karador Perm Reg'd Great Danes, Guelph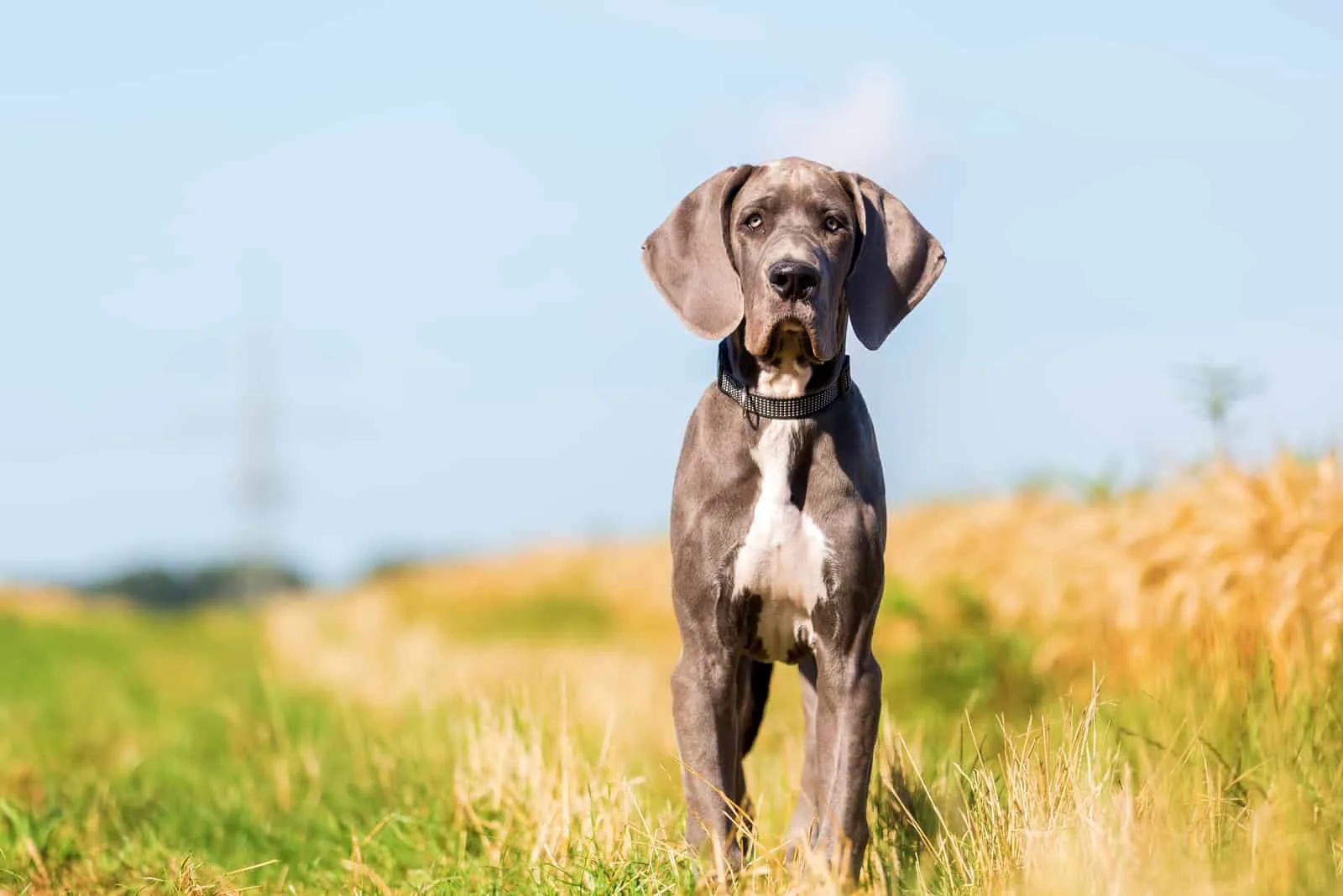 Karador Perm Reg'd Great Danes is a small kennel based in Guelph, in south-central Ontario. The breeder behind this kennel, Alison Jones, has been involved with Great Danes since 1988.
Alison usually has one or two litters of Great Danes per year because she strives to raise Blue and Black Great Danes of top quality. She focuses on obedience and conformation in her breeding.
On the official website of Karador Perm Reg'd Great Danes, you can see past litters of marvelous Great Danes, as well as get information about upcoming dogs.
Breeder Info
Location: Guelph, Ontario, Canada
Website: Karador Perm Reg'd Great Dane
E-mail: [email protected]
Phone number: +1 519-833-8502
6. Strongbow Great Danes & Bull Terriers, Sherkston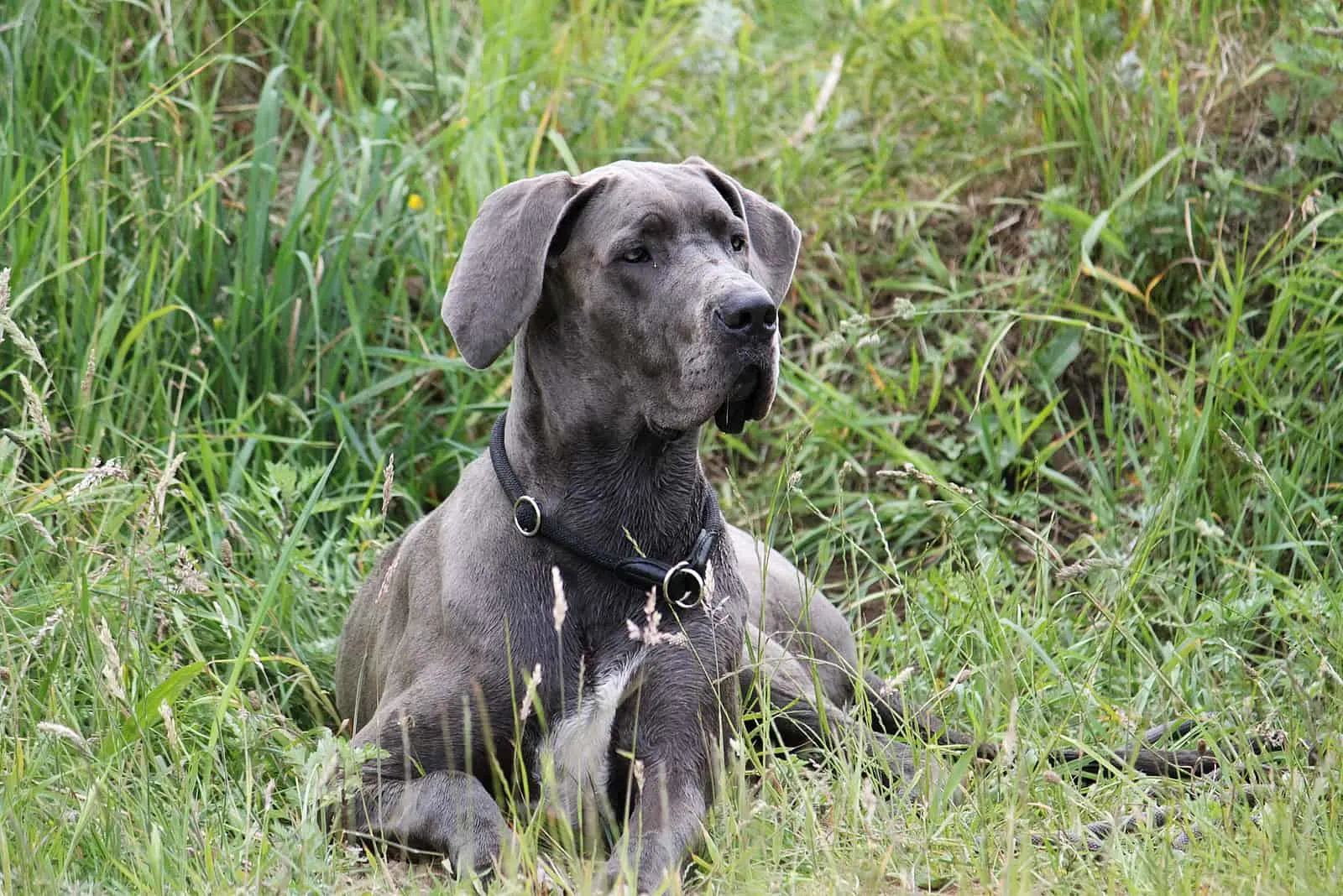 Strongbow Great Danes & Bull Terriers is based in Sherkston, and is owned by Nancy and Glen Cosby. Here, on their large farm in Southern Ontario, many Great Danes and Bull Terriers are being raised with a lot of love and care.
The Strongbow breeders raise their dogs as part of their family. They are focused on the obedience and conformation of their dogs. All Great Danes and Bull Terriers are cleared of genetic diseases. All puppies will also receive their first vaccines, and buyers will be provided with a health guarantee of the puppy before the purchase is done.
These breeders have been working with Great Danes for over 35 years, and they state how these dogs are a noble and very intelligent breed. Many of their Great Danes have become excellent service dogs, as well as extraordinary dogs in obedience and in the show ring.
Breeder Info
Location: 4594 Hwy 3 P.O. Box 97, Sherkston, ON
Website: Strongbow Great Danes & Bull Terriers
E-mail: [email protected]
Phone number: +1 905-894-4809
How Much Does A Pure Great Dane Cost?
You have gathered some information on reliable Great Dane breeders in Ontario. You know a lot about this breed, its character, its needs, and its health. Now is the time to dedicate a few sentences to the price of a Great Dane.
If you have decided to go with a reputable Great Dane breeder, you can expect to pay between $1,700 and $3,000 for a purebred dog of this breed. If this price seems high to you, just bear in mind all the effort, time, and love every responsible breeder has put into the breeding of a Great Dane dog of top quality.
There is another option: if you want a Great Dane to be your next dog, you can check dog shelters in your area. The adoption of a Great Dane puppy should cost you between $300 and $400.
The purchase of a dog is, of course, just the start of your long journey together. There are many other things you need to consider such as dog food, veterinary care, grooming tools, etc.
Don't forget that buying a Great Dane will be a huge investment, not only financially, but also a real emotional investment!
Summary
Such great dogs, and with such a gentle personality: a Great Dane is a truly unique breed that will steal your heart. If you are planning to buy this dog, make sure you are ready to adapt your lifestyle to the needs of this great dog.
In return, you will get a best friend who will love to exercise with you and just be lazy by your side for hours doing nothing.
Care should be taken when buying any dog, especially with large dogs like Great Danes. The reasons for this are that large dogs usually require more effort and space, and unfortunately, they are more likely to suffer from certain health conditions.
When choosing a breeder for your future Great Dane, check the environment in which the puppies are bred, how the breeder treats them, and whether they follow the breed standard in their work.
We would love for you to contact any of the Great Dane breeders in Ontario that we have mentioned today. All of these listed breeders are reputable and ethical, and it is now up to you to choose a puppy that will soon become the favorite member of your family!
Related links:
• Top 10 Great Dane Breeders – Where To Find Great Dane Puppies For Sale
• 10 Best Great Dane Rescues For Adoption: Top Groups That Save Gentle Giants
• List Of 6 Reputable And Trustworthy Great Dane Breeders In The UK