Oh, I see. You are, just as myself, going crazy about this dog breed. I mean, why wouldn't you? Their lovable personalities are famous worldwide, and that isn't so without a reason.
This caring dog is somehow imprinted in the back of our minds as the 'missing' part of the American Dream – the beautiful suburban house, filled with laughs, children running around, mom baking bread, dad doing something with the car, and the Golden Retriever who is happy to be there.
However, I am going to guide you on this journey of finding the best breeder for you. I know that when the lightning strikes and you decide to buy a Golden Retriever – you want to do it as fast as possible.
However, I am here to tell you: slow down. It is important that you choose your Golden Retriever breeder with care. There are many of them who run so-called 'puppy mills', which is a horrific thing for any dog parent.
Therefore, I have carefully picked out some of the most reliable and reputable Golden Retriever breeders in Tennessee to whom you can give your trust.
Golden Retriever Puppies For Sale In Tennessee
Deciding to buy a new Golden Retriever puppy is a big change for those who haven't owned a dog before. And if you didn't own one yet, it is best to soak up all of the experience from those who have bought and owned a Golden Retriever somewhere before.
Therefore, choosing these breeders was actually not a difficult thing to do – because they are responsible, and well known for their great approaches to breeding Golden Retriever Puppies.
We are highly cautious of irresponsible breeders, therefore, we have decided to share the most prominent and prospective Golden Retriever Breeders in Tennessee:
1. Charming Acres Puppies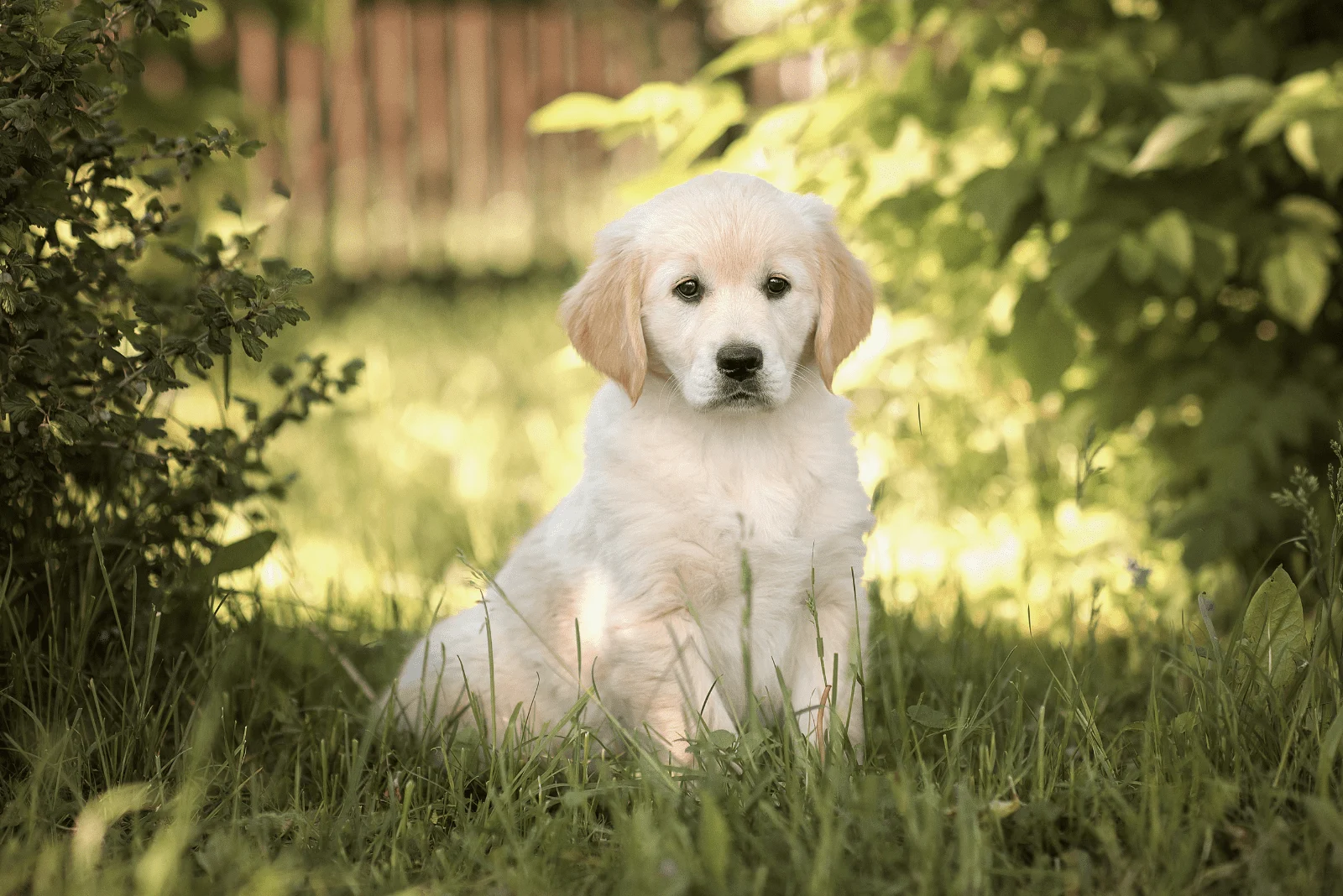 They claim that the 10 acres on which their tale is said to have started are located in east Tennessee, at the foot of the stunningly gorgeous Smoky Mountains. From their house and front yard, they take in God's magnificent creation, the towering Smokies, and the crisp, clear air all around them. They were blessed with five amazing girls, two of whom are still living at home while the other three are married.
Family means everything to them, and they – as a family – take great pride in what they do for living: breeding and raising beautiful English Cream Golden Retrievers. Although not officially recognized as a distinct breed, this English-bred Golden Retriever is slightly bulkier than the American-bred kind and is known for its luxurious cream-colored coat.
The dogs they lovingly refer to as "Goldens" are extremely bright, devoted, and affectionate, making them great family companions!
With well-socialized, joyful, and healthy pups for their family as well as yours, Charming Acres aims to "RISE ABOVE THE ORDINARY"! In everything they do, they strive for perfection. They like putting their cherished little ones in your hands to see the bonding happen! Sharing their enthusiasm for Goldens with others who are looking for a wonderful family pet is such a delight for them!
To absolutely guarantee happy, healthy puppies free of illnesses and genetic concerns, their Goldens are rigorously checked for genetic history of issues and all have AKC Pedigrees. The lifespan of English Creams is predicted to be 12 to 14 years.
They will be happy to meet you, and talk in detail about meeting your wishes. They sometimes have available pups, but that is on a highly rare occasion. We recommend you email this small breeder so you can be on their waiting list.
Most important info:
Location address: 4015 Chuckey Pike, Chuckey, TN 37641, United States
Phone number: 423-620-3677
Contact Email: contact@charmingacrespuppies.com
Website: Charming Acres Puppies
2. Mid South Puppies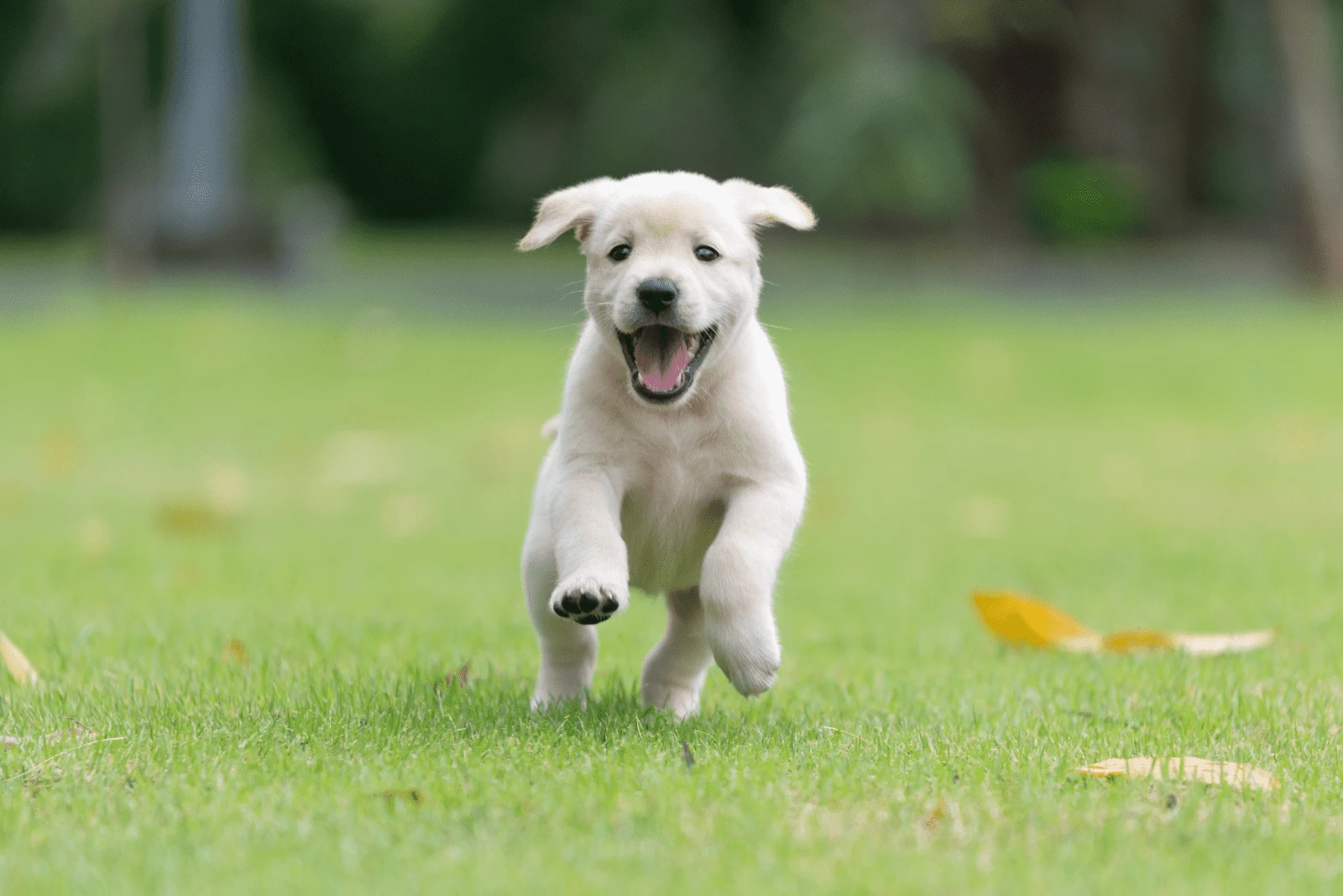 Their aim is to produce healthy puppies that adhere to the pedigree dog standard as closely as possible, while also working to advance the breed via breeding and puppy-raising.
The dogs enjoy more than 130,000 square feet of open, rural space where they are free to play and run about as much as they like. They offer maternity and delivery rooms, as well as indoor and outdoor facilities with emergency care capabilities.
Before leaving for their new homes, they want to make sure that their puppies are obedient, affectionate, and socialized. The available Golden Retrievers come in a variety of colors, including light blonde, strawberry blonde, and dark red.
In addition to breeding Golden Retrievers, they also produce Siberian Huskies, Labrador Retrievers, German Shepherds, and Malinois X. They are very popular on social media, where they have tens of thousands of followers with whom they check in regularly.
Only the best purebred breeding lineages are used to generate their puppies. They promise that all of their puppies have had the best possible socialization. Each one arrives to you dewormed and vaccinated.
Their health guarantee offers a risk-free transaction created to ensure that each interaction you have had with Mid South Puppies goes positively.
Most important info:
Location address: Somerville, West Tennessee, United States
Phone number: 901-860-3709
Contact Email: [email protected]
Website: Midsouth Puppies
Socials: Facebook
3. Goldenway Retrievers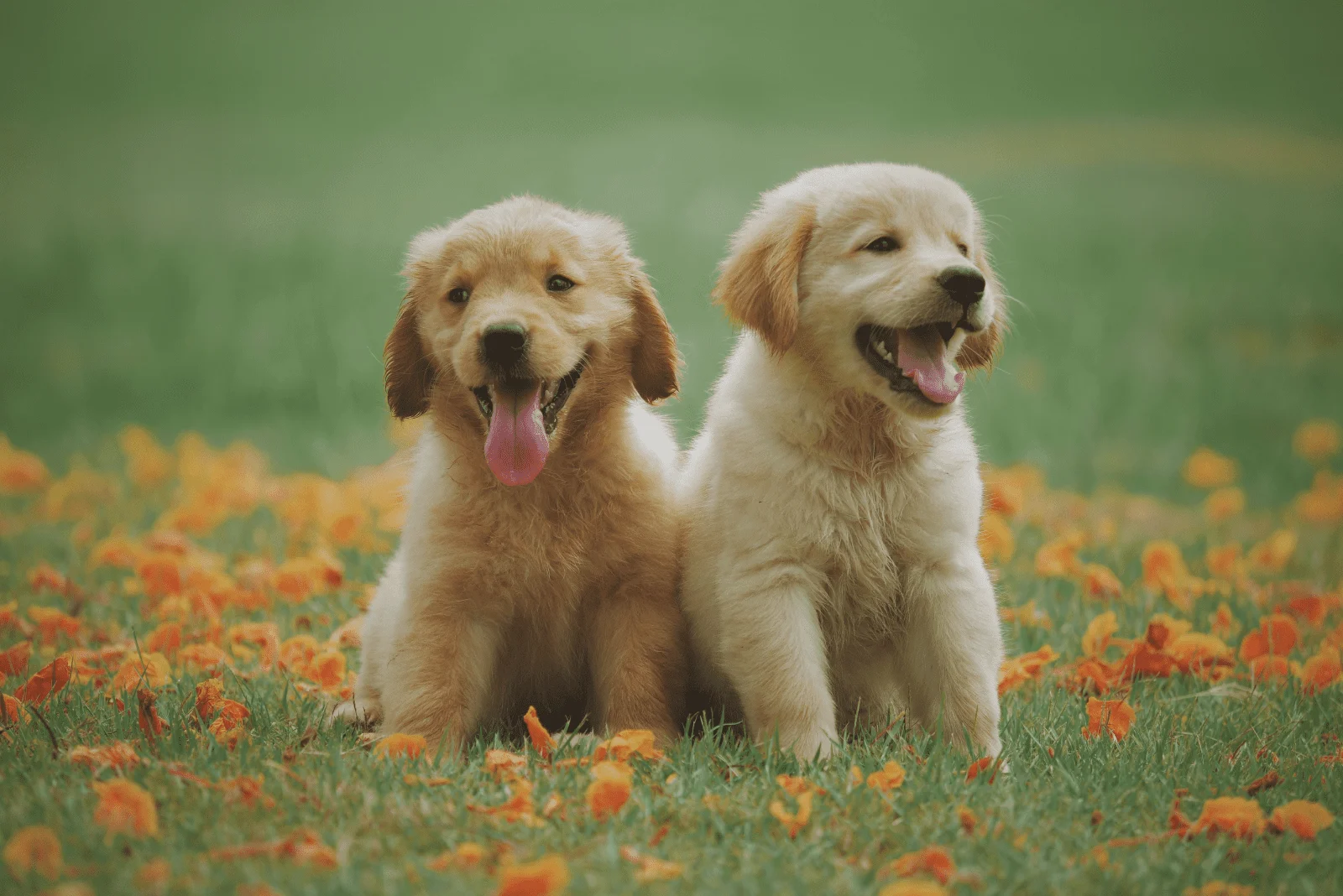 They pride themselves on being one of the greatest Golden Retriever breeders in Tennessee with over 35 years of amazing, high-quality breeding expertise! They pride themselves on making meticulously thought out decisions with each breeding to provide the optimum health, breed standards, and personality of the Goldies.
Their Goldens are imported from Poland, Columbia, and Canada, and they come from exceptional heritage and Champion bloodlines.
Each parent undergoes appropriate health tests and examinations and receives OFA certification for their hips, elbows, hearts, eyes, and other DNA clearances. In order to provide the puppy litter the right socialization and prepare them for their future home, they are lovingly reared with their family.
Puppies are exposed to everyday sounds like children screaming and running around, vacuum cleaners, thunderstorms, firecrackers and many other odd sounds that, in the end, help raise a brave adult Golden Retriever.
Most important info:
Location address: Nashville, Tennessee, United States
Phone number: 615-585-7375
Contact Email: [email protected]
Website: Goldenway Retrievers
Socials: Facebook
4. Nolichucky Goldens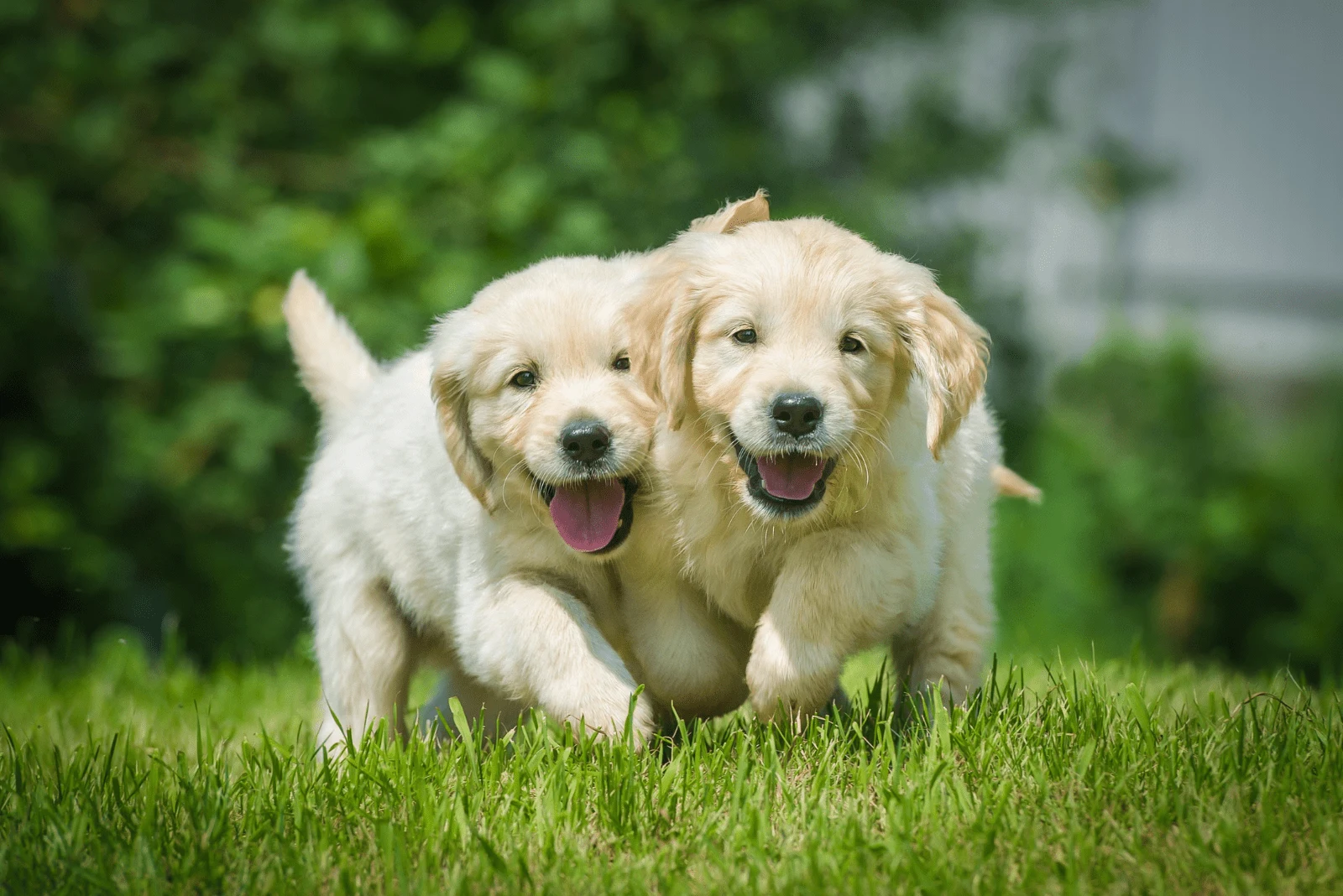 English and American-style Golden Retrievers are bred at Nolichucky Goldens. This breeder, who has been in business for more than 25 years, provides some of the healthiest canines available in the nation.
Over 10 years ago, they began breeding Golden Retrievers. Breeders like Nolichucky Goldens are renowned for producing dogs that meet AKC requirements.
Their dogs compete in conformation dog events and do well. Nolichucky Goldens is thrilled to be a GRCA member (Golden Retriever Club Of America). All of their Golden Retrievers have their hips, elbows, eyes, and heart regularly checked and put in medical records from the OFA.
When you purchase a Golden Retriever from such a breeder, you get a dog that is AKC registered, has been examined by a veterinarian, is fully vaccinated with three rounds of shots, and has a health guarantee.
The available puppies are ready to be taken to their forever homes, but with one condition: you have to stay in touch with this dog breeder through the whole life of your Golden puppy. The owners and breeders are very friendly and would like to know about the teenager and adulthood of what were once their puppies.
They are very active on Facebook, where they post pictures of their puppy litters, as well as of their parent dogs.
Most important info:
Location address: 1210 Horse Creek Park Rd, Chuckey, TN 37641, United States
Phone number: 423-426-4484
Website: Nolichucky Goldens
Socials: Facebook
5. Mountain Laural Goldens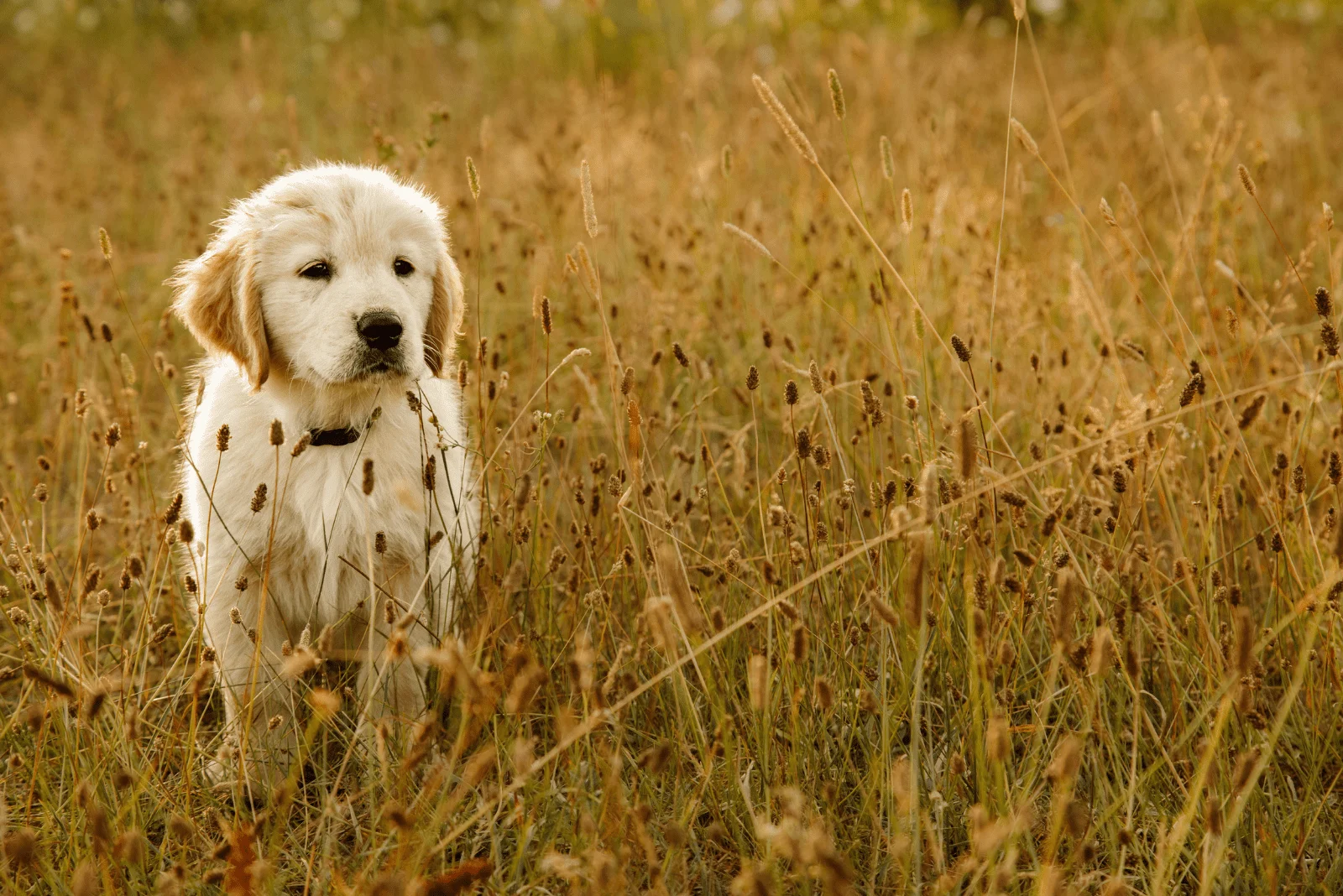 Elizabeth Easterly's Golden Retriever puppies have plenty of room to run about and play for hours on a 13-acre property where they are kept. She and her four children reside in the house with the Golden Retriever pups.
Prior to breeding the European Golden Retrievers, she ensures that each of her dogs has gone through many health examinations, including checks for hip and elbow dysplasia, heart health, thyroid issues, and eye health.
From day 3 to day 16, she subjects all the puppies to neurological stimulation to help them become acclimated. When a puppy is prepared to move into its permanent home, it is already crate, leash, and toilet trained.
A puppy costs $3,500, which includes a $500 deposit. The puppy's purchase includes a 5-year health guarantee, AKC documentation, and a 30-day money-back guarantee.
The puppies have their first round of shots, are de-wormed, and microchipped by the time they are two months old.
Most important info:
Location address: Dunlap, Tennessee, United States
Phone number: 423-779-8682
Contact Email: [email protected]
Website: Mountain Laural Goldens
Socials: Facebook
6. Back's Golden Retrievers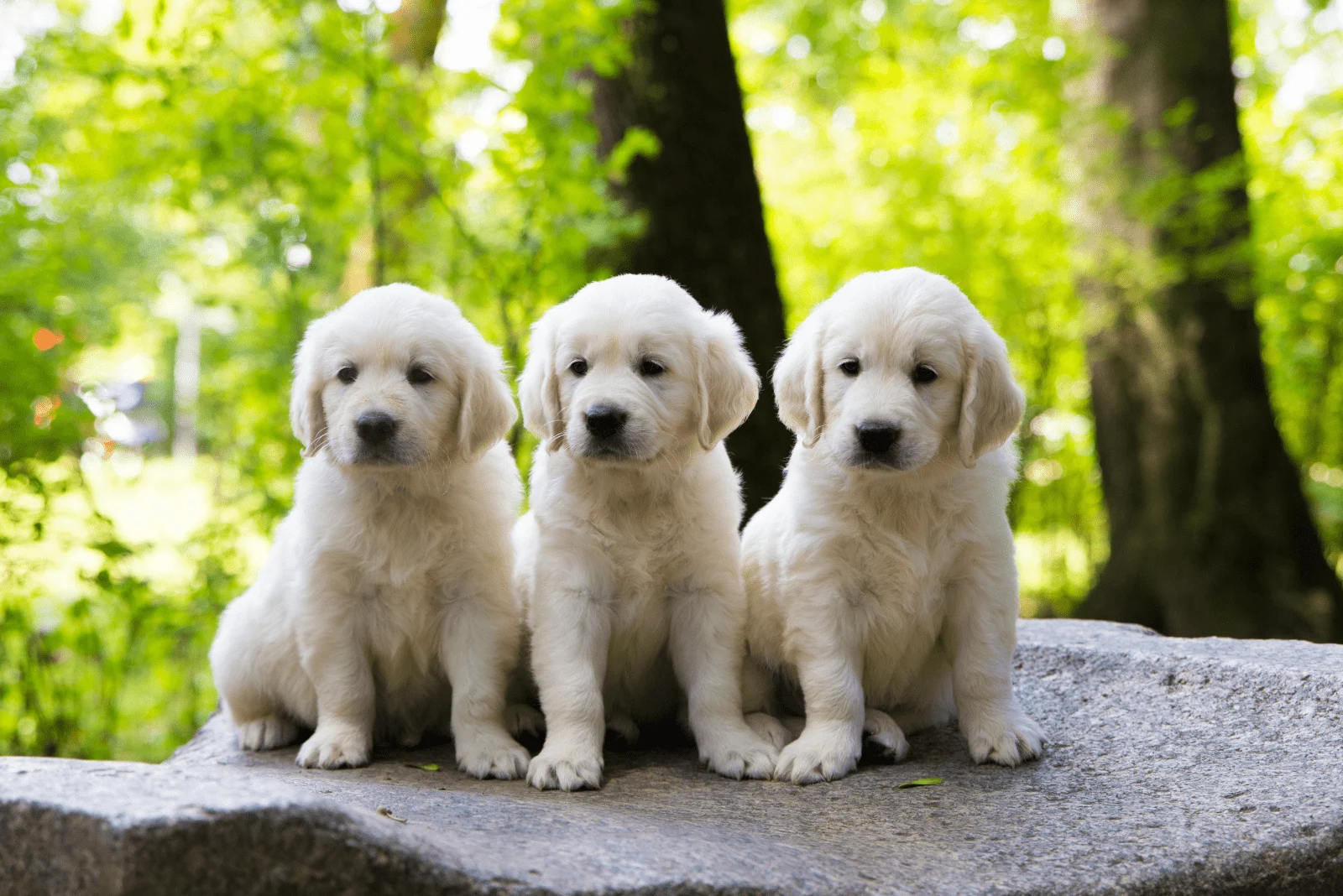 English Cream and American Golden Retriever pups are the most prevalent breeds at Back's Golden Retrievers. The puppies are raised in a serene and loving environment and have had extensive socialization.
They conduct his due diligence in their capacity as a breeder to ensure that you take home the strongest puppies and lifelong companions! Both parent dogs and puppies are subjected to genetic testing, PRA 1 and 2, Prcd, ICT, MD, and DM.
They are a small dog breeder that has a few puppies that they adore with all of their hearts! They like handling, caring for, and regularly instructing and training their puppies. Additionally, their European Golden Retrievers include outstanding bloodlines from Finland, Russia, the Netherlands, Hungary, and the United Kingdom.
They can connect with one another and play together a lot as they have their own playroom! To keep you informed on the progress of the puppies, the staff at Back's Golden Retrievers often posts photos and videos, sometimes even daily.
They make an effort to be by your side at every stage of the procedure and work to be as open as they can be. After you take the puppy home, they stay by your side to check in on how things are doing and to offer guidance as needed.
They are active on their Facebook page, where they regularly communicate with the owners of their pups. They are amongst the breeders which are reputable, yet very nice to communicate with. They are heart-warming people who will meet you before selling their pup to you, and initiate staying in contact.
Most important info:
Location address: Helenwood, Tennessee, United States
Phone number: 330-419-8612
Contact Email: [email protected]
Website: Back's Golden Retrievers
Socials: Facebook
7. Rocky Flats Kennels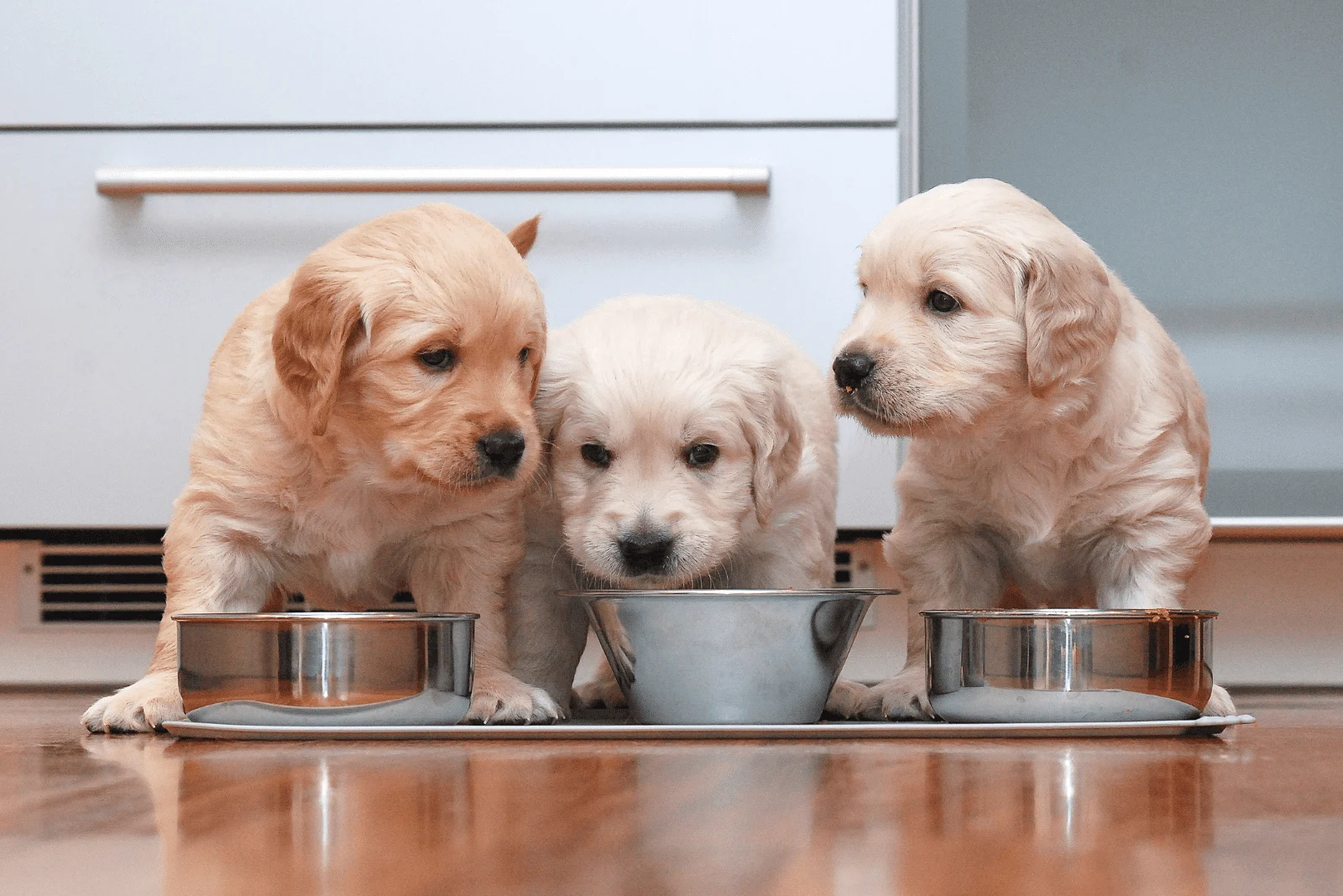 Only two or three pup litters are produced per year at Rocky Flats Kennels, a tiny selective breeding facility in eastern Tennessee. They specialize in breeding yellow, black, and fox red English Standard AKC Registered Golden Retrievers.
They breed and exhibit their dogs with an emphasis on retrieving prowess, intelligence, and good temperament. All of their pups have had full health certifications and are registered with the AKC.
With their first female light yellow Golden, "Madison," they initially fell in love with Golden Retrievers more than 25 years ago. As quickly as they brought Madison home around 8 weeks old, she won our hearts. They admired her for her wisdom, mischief, tenderness, and unwavering loyalty.
Every day during her twelve years in the world, Madison showed them what it meant to be "ready to please." They have become the privileged breeders of "The Dogs of Rocky Flats Kennels" as a result of her and the impact she had on their lives. After Madison, there were other extremely unique canines that left them with priceless memories and enduring imprints.
All of the dogs in their kennels, along with their puppies, are part of their family. They are quite selective in the candidates they place, therefore, in addition to a completed application that must be submitted to them, they also conduct in-person or phone interviews.
Even after they have moved to their future homes, they remain available to their Golden Retriever owners for the duration of their dog's life to respond to any inquiries and participate in the excitement of their developing puppies.
Most important info:
Location address: 538 Harrisburg Rd, Sevierville, Tennessee 37876, United States
Phone number: 865-908-0026
Contact Email: [email protected]
Website: Rocky Flats Kennels
Socials: Facebook
8. Lilly of the Valley Golden Retrievers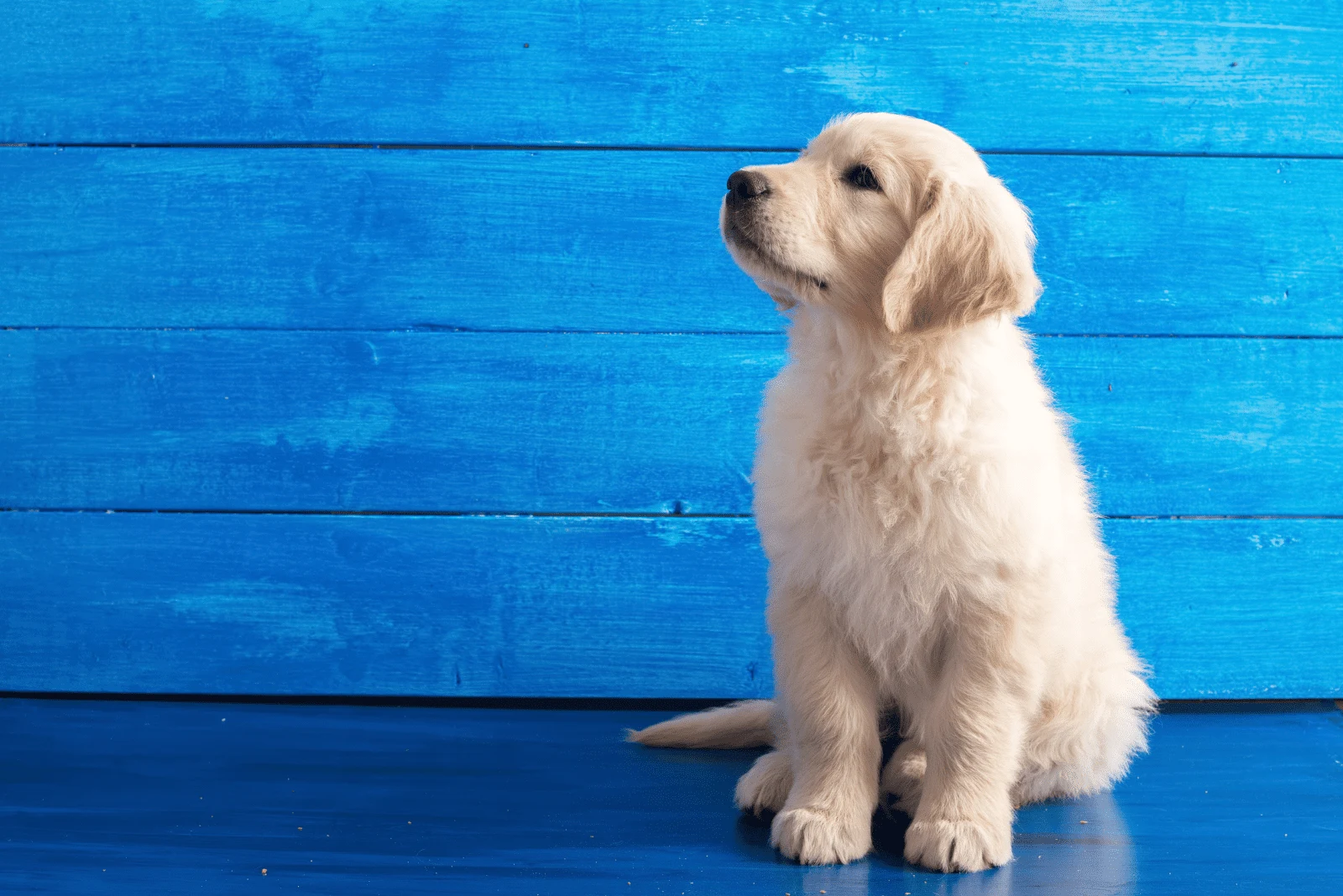 One of Tennessee's top kennels is Lilly of the Valley Golden Retrievers. Puppies from this small breeder, which is situated in Franklin's rural area, are loved by many families and provide them much delight.
The Golden Retriever pups raised by this breeder are raised in a setting with lots of human contact. On their six-acre property, the dogs are free to roam and love to gallop about.
They are a small family business that takes great pride and joy in breeding and raising Golden Retriever Puppies in Tennessee.
Most important info:
Location address: 7101 Lyric Ln, Franklin, Tennessee 37064, United States
Contact Email: [email protected]
Website: Lilly of the Valley
Socials: Facebook
9. Ethos Golden Retrievers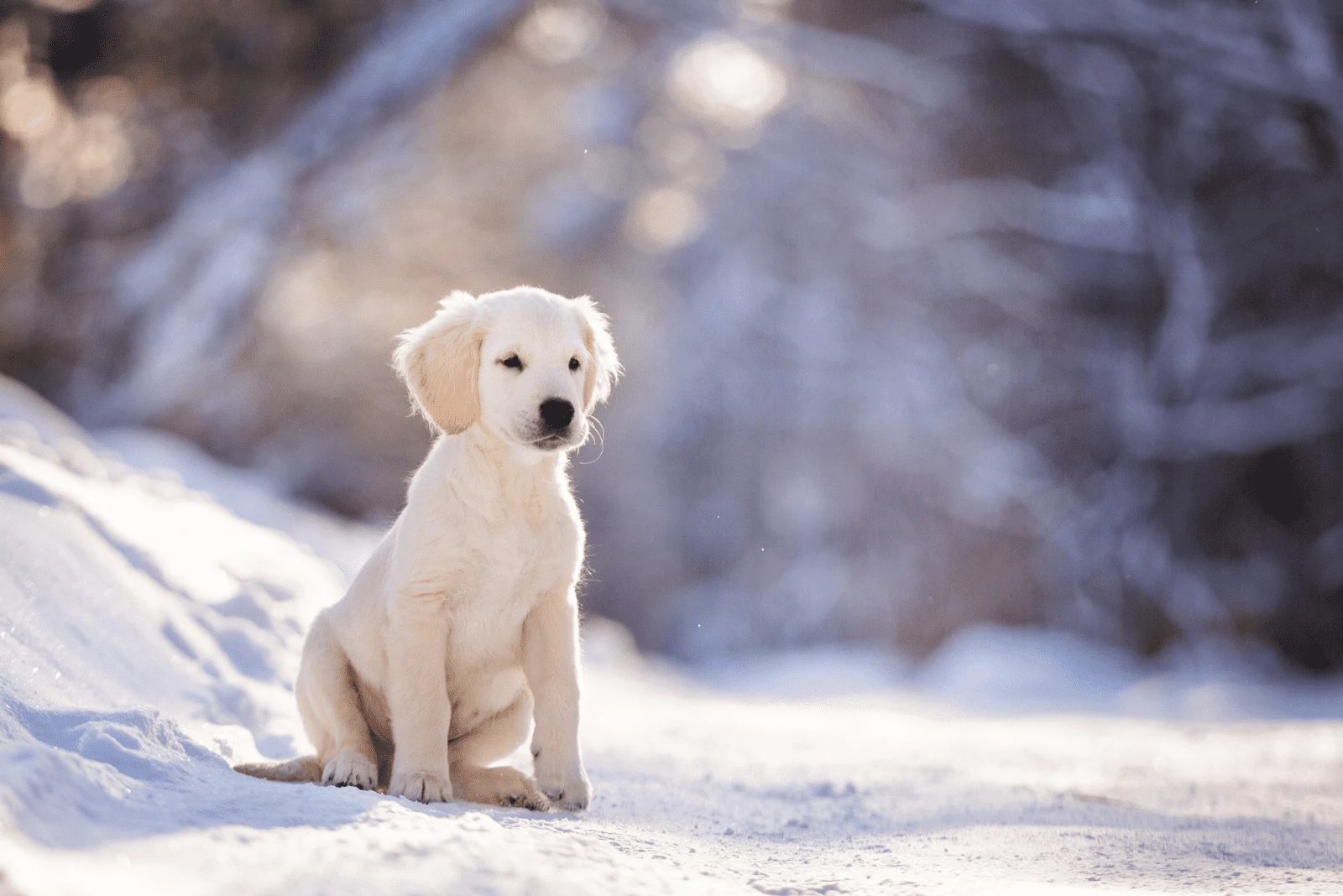 At Ethos Golden Retrievers, the breeders are Ginny and Aaron Kincer. They are enthusiastic about what they do, have over 25 years of expertise, and think that the rearing of Golden Retrievers should have a focus on their happiness and health.
They say that they enjoy the breeding experience because they have healthy dog parents and, therefore, enjoy producing healthy pups which will be great assets to new homes.
You need to subscribe to their newsletter in order to be informed about upcoming litters.
They follow the Golden Retriever Club of America's Code of Ethics and are members of the club. Their dogs are outstanding examples of the breed and do well in and outside of the show arena.
At 10 weeks old, the pups will be ready for you to take home, and the parents will have had tests including hip dysplasia, elbow dysplasia, cardiac assessment, patellar luxation, as well as a DNA disease panel.
The puppies will reach their new home being fully done with vaccinations and deworming. If you are unsure about the size your Goldie may reach, check out the Golden Retriever Size Chart.
Most important info:
Location address: Chattanooga, Tennessee, United States
Phone number: 859-312-0749
Contact Email: [email protected]
Website: Ethos Goldens
10. Radiant Goldens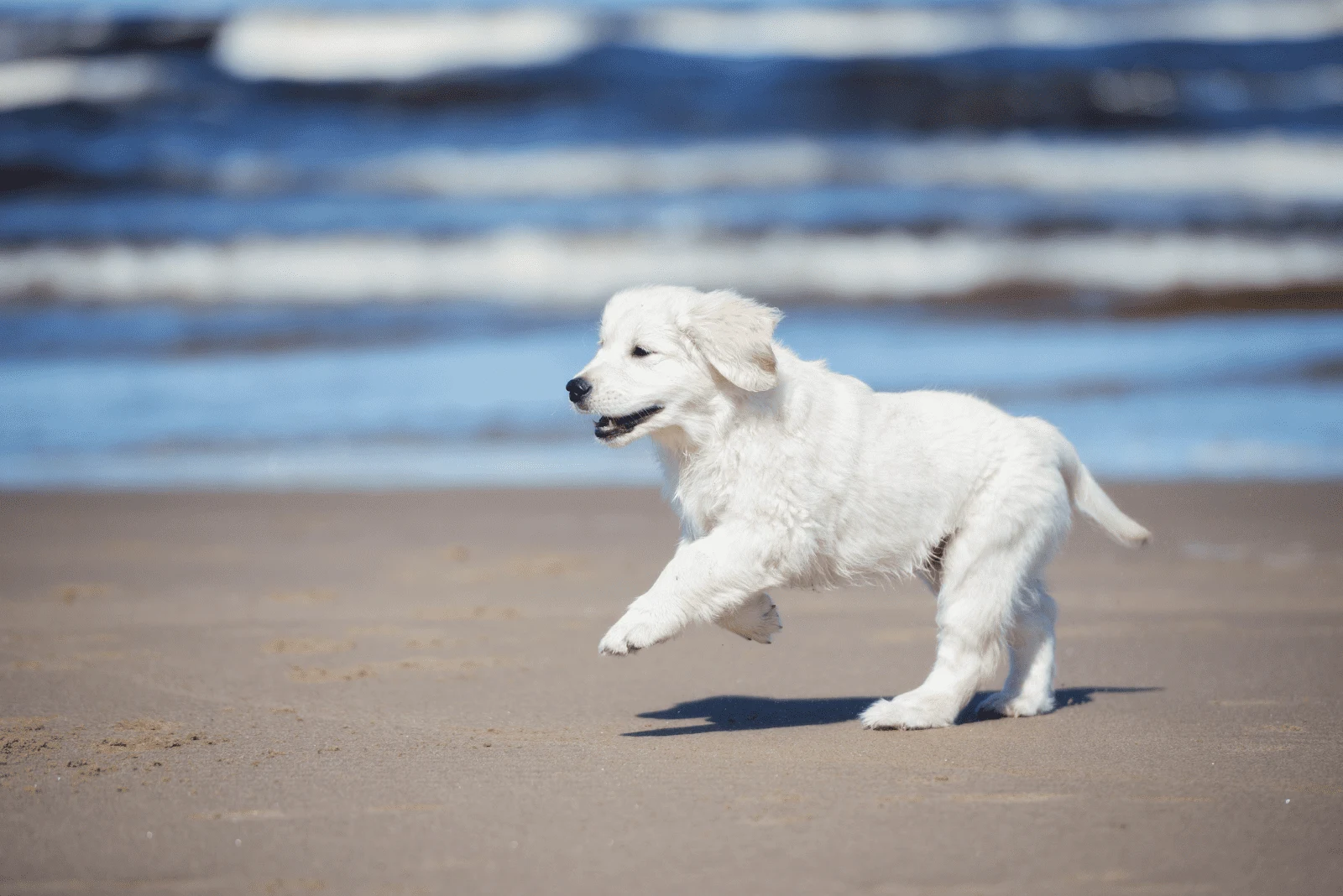 They began breeding AKC English Golden Retriever pups in Central Tennessee in 2010. An hour's drive south of Nashville, they reside on 26 acres surrounded by stunning rolling hills.
High requirements for temperament, intellect, and great European Championship pedigrees are used to choose each of their pups. They employ a holistic method of care, which includes reducing exposure to chemicals and carcinogens included in the majority of dog products.
They do DNA testing for conditions such as degenerative myelopathy, dystrophic epidermolysis bullosa, brittle bone disease, muscular dystrophy, and many more on all their adult dogs. Their Golden pups are born to be with loving families in their own new homes.
Radiant Golden pups are born in their house, surrounded by loved ones, and under their constant care, supervision, and attention. Each puppy receives customized care along with a pup training routine that gets them ready for a smooth transition into your household.
Families from Arizona, Alabama, California, Florida, Georgia, Arkansas, Kentucky, Ohio, Oregon, Massachusetts, Minnesota, North Carolina, Virginia, Washington, D.C., Wisconsin, and of course, Tennessee have flown into Tennessee to pick up their new puppy from these families.
Most important info:
Location address: Nashville, Tennessee, United States
Phone number: 931-446-4976
Contact Email: [email protected]
Website: Radiant Goldens
Socials: Facebook
11.Cold Spring Mountain Retrievers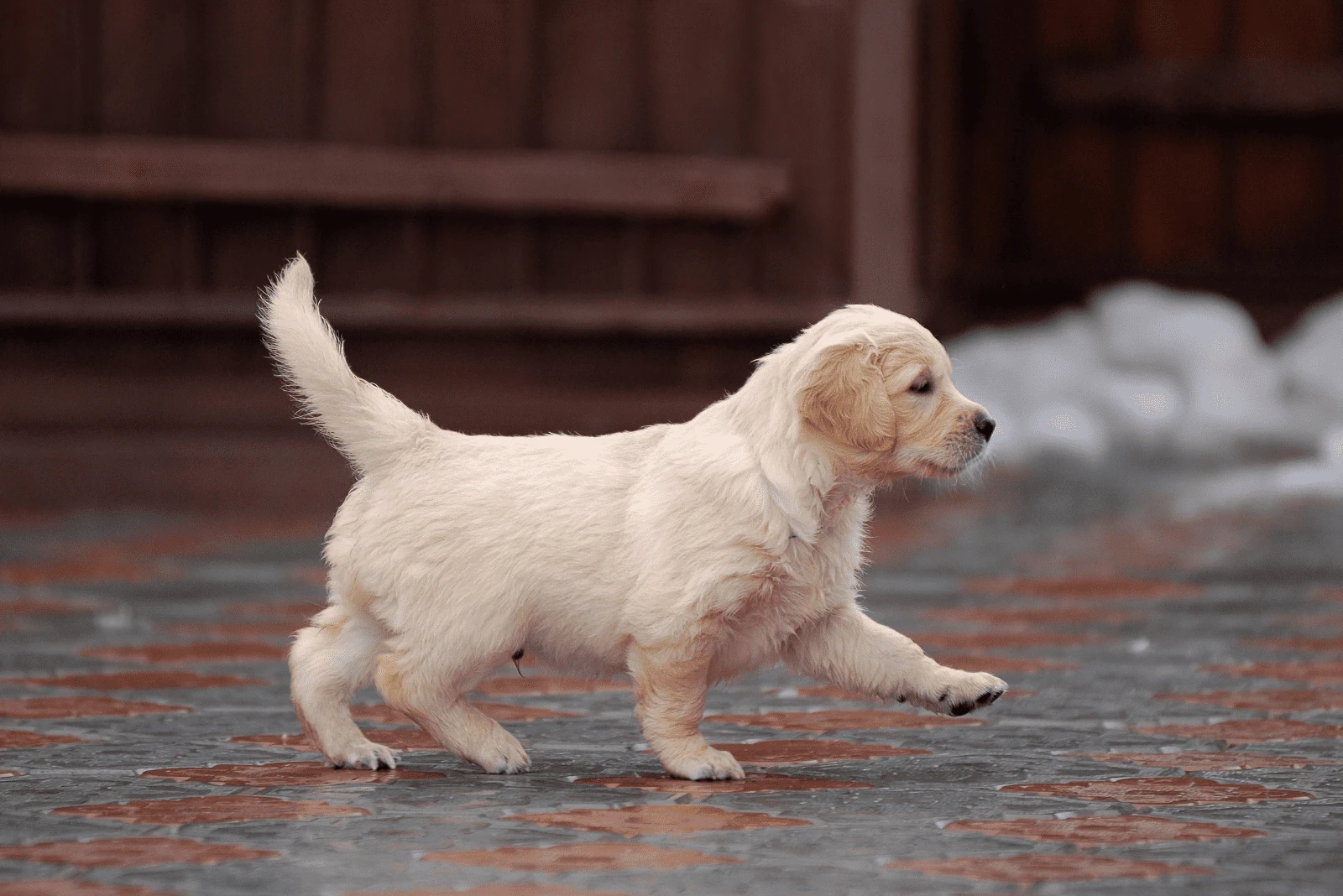 In order to deliver top-notch Golden Retriever puppies, Cold Spring Mountain Retrievers aim to go above and beyond the call of duty. Based in east Tennessee, they are dedicated hobby breeders that focus on breeding for traits including wellness, personality, appearance, and beauty.
Because they consider European Golden Retrievers or the English Crème and White Goldens to be the greatest of the best, they exclusively sell those. Cold Spring Mountain Retrievers wants you to be happy with your puppy purchase, and they will work with you to address any difficulties that may arise.
Puppies cost $2,500 and include a 2-year health guarantee. A $500 deposit is required to reserve your puppy. If the client wants, they can send pups to all the states, but it would often cost an additional $600.
The $600 covers an airplane fare, a good shipment crate, and a vet health certificate. When the puppy is prepared to move into its permanent home, the vet will have advised frequent deworming and age-appropriate vaccinations. At the time of the announcement of the litter, a documentation of all vaccinations and dewormings will be given.
Most important info:
Location address: Chuckey, Tennessee, United States
Phone number: 423-620-0668
Contact Email: [email protected]
Website: Cold Spring Mountain Retrievers
Socials: Facebook
12. Brooks' Golden Blessings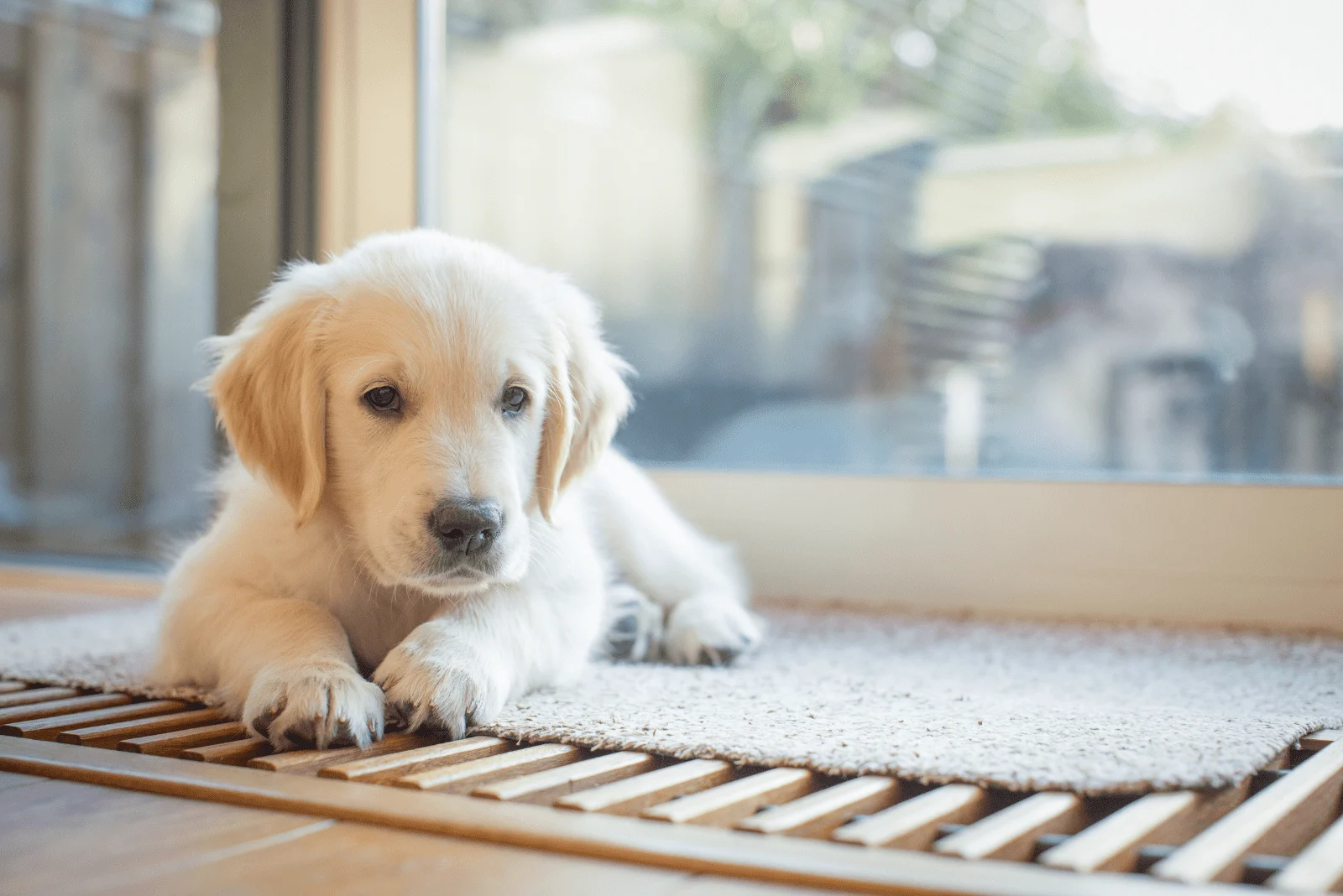 The breeders at Brooks' Golden Blessings are James and Karen Brooks. They have bred Golden Retrievers for much more than 18 years and adore each and every one of them!
They have received endorsements from local veterinarians and the AKC. Excellent temperament, intellect, and obedience are traits they breed for. Depending on the parents, they have Goldens that range in hue from extremely light to dark golden.
Once you have chosen your lifelong companion, they are sent home to you at roughly 7-8 weeks of age with its AKC papers, first round of puppy vaccines, a vet exam, and deworming.
Puppies can be registered with AKC full certification to approved families for $2000 which include breeding rights, or the AKC limited certification for $1,000 (non-breeding privileges). Deposits will reserve your position in your list's pecking order for a puppy.
Most important info:
Location address: 4861 S Qualls Rd Adams, TN – 37010-8873United States
Phone number: 615-202-2631
Contact Email: [email protected] or [email protected]
Website: Brooks' Golden Blessings
5 Frequently Asked Questions About Goldies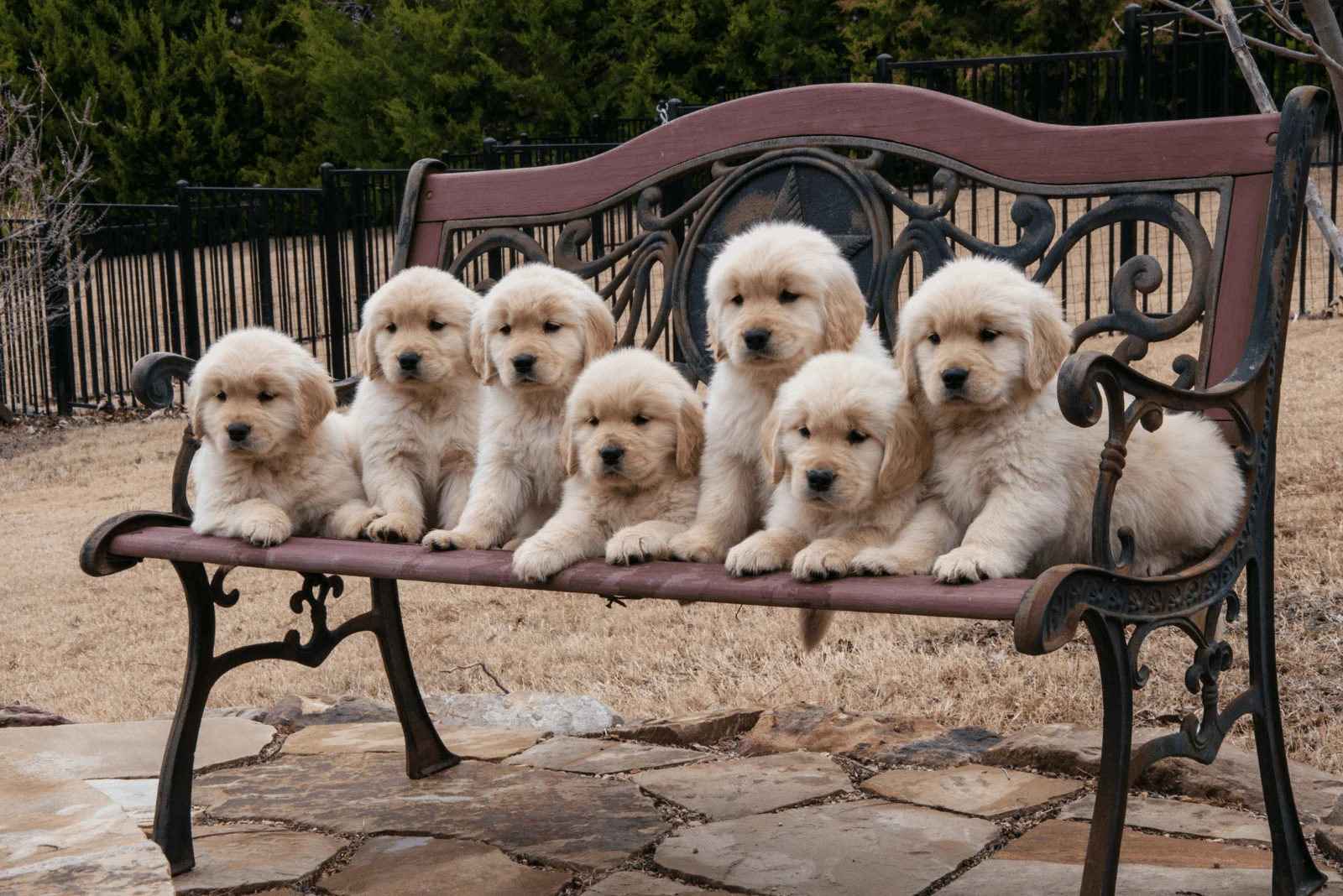 Since you have decided upon exploring the Golden Retrievers, we present you a few frequently asked questions about this dog breed.
1. What Is The Life Expectancy Of A Golden Retriever?
Being a large dog breed, Golden Retrievers have a bit of a shorter life expectancy than, for example, small dog breeds.
However, their life expectancy is not considered short, but average. The lifespan of a Golden Retriever ranges from 10 to 13 years.
They will be with you for quite a while, sharing all of your ups and downs. And trust me, there isn't a more content dog breed than the Golden Retriever, when they are spending time with you.
2. How Common Is The Golden Retriever Breed?
Knowing that the Golden Retriever is one of the top three most famous dog breeds does put it in a very specific place in the dog kingdom.
This dog breed is highly common, since it is a good pick for any average person out there. They are great with children, both younger and older, and are a great asset to any type of family.
3. Are There 3 Types Of Golden Retrievers?
Like many of the dog breeds out there, the Golden Retriever does also have some distinct subtypes.
The American Golden Retriever, Canadian Golden retriever, and British or English Golden retriever, also known as the European Golden Retriever, are the three distinct breeds of Golden Retrievers. The personalities and behaviors of each of the following three varieties of Golden Retrievers are similar, despite their minor variances.
4. Do Golden Retrievers Bark A Lot?
Well, lucky for you, they are not the most vocal dog breed out there. Rarely do they bark excessively in unimportant situations or without any apparent cause.
If you choose this breed of dog, you should be informed that there can be some brief instances of annoying barking, particularly when it is essential for the scenario (for example, if they see a squirrel, someone who they don't like, or an intruder on the property).
5. What Is The Most Popular Color Of Golden Retrievers?
There are many color variations of the Golden Retrievers, among which one does stand out the most. The one that you see the most, whenever a Golden Retriever passes by with their owner.
The most common hue of Golden Retrievers is the standard golden shade, thus the term "standard." They represent the breed in its purest form and are what most people picture when they think of Golden Retrievers. They will always have a beautiful, brilliant coat of gold that is neither too light nor too dark.
Final Word
One of the most well-liked dog breeds around the world and a lovely pet is the Golden Retriever. They are wonderful family pets since they are devoted, affectionate, fun-loving, and peaceful.
Most of them will be a great addition to you and your family for at least 10 to 13 years. Maintain their health with regular vet checks and feed them with quality dog food, and there you have it: a companion that will be with you for a long time.
There are many other Golden Retriever breeders in Tennessee, amongst which you can have your pick. But the ones I've mentioned above are the ones that were better than others, at least to me.
Make careful to thoroughly study both the breeder and the puppy before making a commitment to either. To have the finest experience possible, it is vital to locate a breeder that is simultaneously moral and reliable.
You Can Also Check:
• Golden Retriever Breeders In Minnesota
• Golden Retriever Breeders In New Jersey