Sure, Golden retrievers, too, could retrieve this information for you, but let me take over the task of finding the right breeder in their stead. I would say they are the Goldilocks of the canine world.
There is nothing not to like about them, and having your mind set on getting one is deservedly the right decision. However, it is tough to navigate the space of Golden retriever breeders in Oregon, with many backyard breeders or puppy mills looking to scam you out of your precious dollars.
As always, our breeder lists are reputable breeders only, which means you will simply have to see which ones are most conveniently located or most appealing to you. In terms of puppy health and pedigree records, you are safe with these.
Whether you want a companion, show, or service dog, the Golden retriever breeders we will go through here will have all the grounds covered. Grab a cup of tea and enjoy this compact breeder listicle.
Golden Retriever Puppies For Sale In Oregon
1. OC Goldens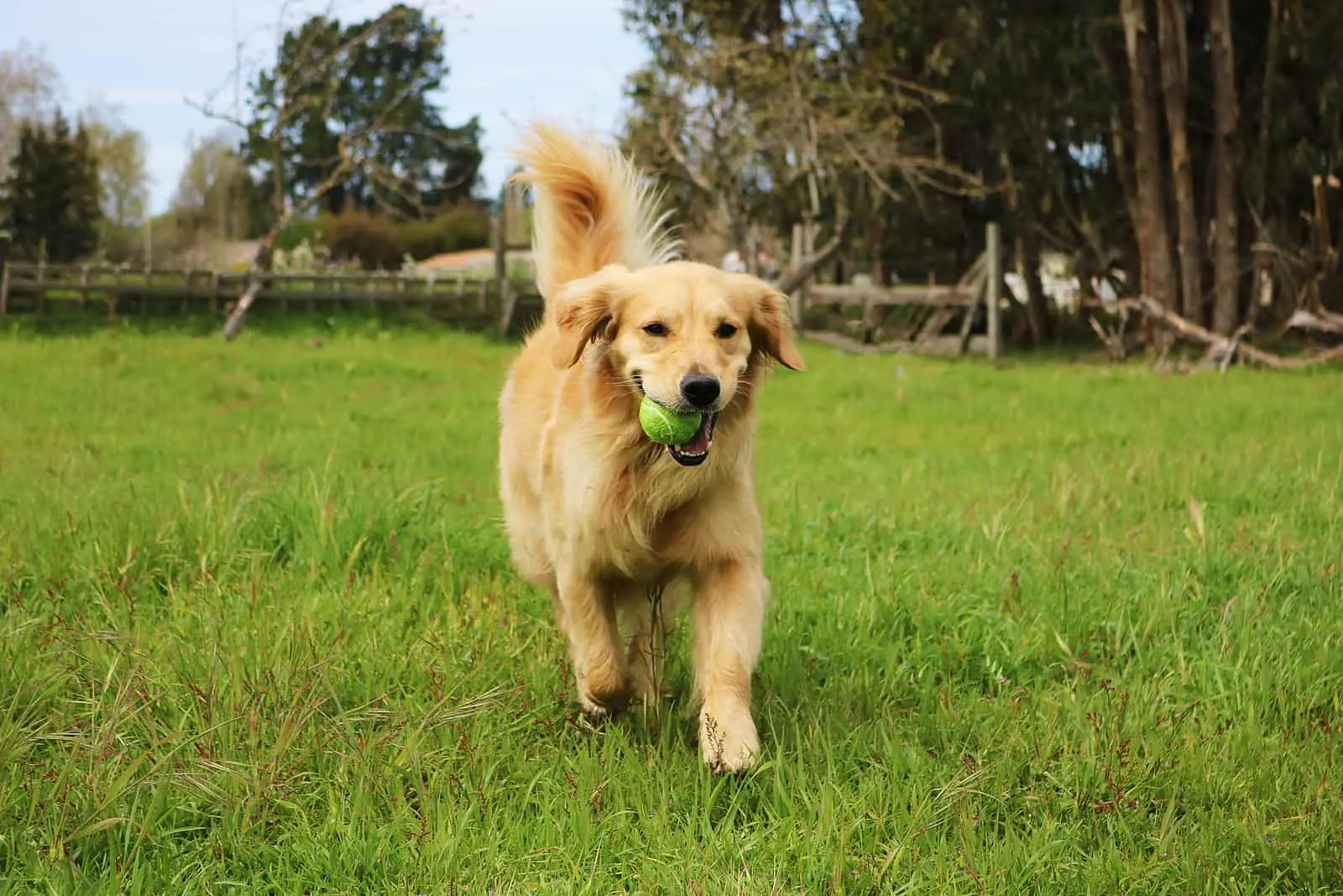 What better way to start the list than with the officially recognized as the number one Golden retriever breeder in Oregon? OC Goldens breeds English cream Golden retrievers (also known as white Golden retrievers), and they have been doing so for ten years now.
With numerous champions in their five-year pedigree bloodline and a focus on lowering the chances of genetic conditions, OC Goldens puts the emphasis on health clearances through a breeding program that produces top-quality GRs.
Puppies come with a one-year health guarantee, with a starter pack of sorts that includes some food, AKC registration papers, vet health check confirmation, pedigree records, and free thirty-day health insurance.
All of their dams and sires are screened for dysplasia, progressive retinal atrophy (PRA), ichthyosis, and genetic heart problems. Puppies are vaccinated, dewormed, microchipped, and have the ultimate AKC show Golden retriever potential.
Socialized within their family home, their Golden retrievers are also family members. They go through Early Neurological Stimulation (ENS), crate, and potty training. This leaves nothing for you to do except love and enjoy their company.
The Process Of Acquiring A Puppy
For a fast reply, you can use the number provided below, but the contact form, email, and socials are good ways of getting in touch, too.
Since litters are not available each year, you will have to pay a $500 deposit fee to get on the waiting list. Of course, it is counted toward the final cost of the puppy, which depends on the dame and sire pairing (pedigree) and the litter itself.
The contracts are AKC limited registration, meaning you will have to sign a spay or neuter agreement prior to getting your puppy. Shipping is available via airplane, so you should ask for a quote from the breeder.
Breeder Information
Address: Coho Way, Oregon City, OR 97045, USA
Phone: +1 503-839-1089
Email: [email protected]
Website: OC Goldens
2. Whiskey Creek Goldens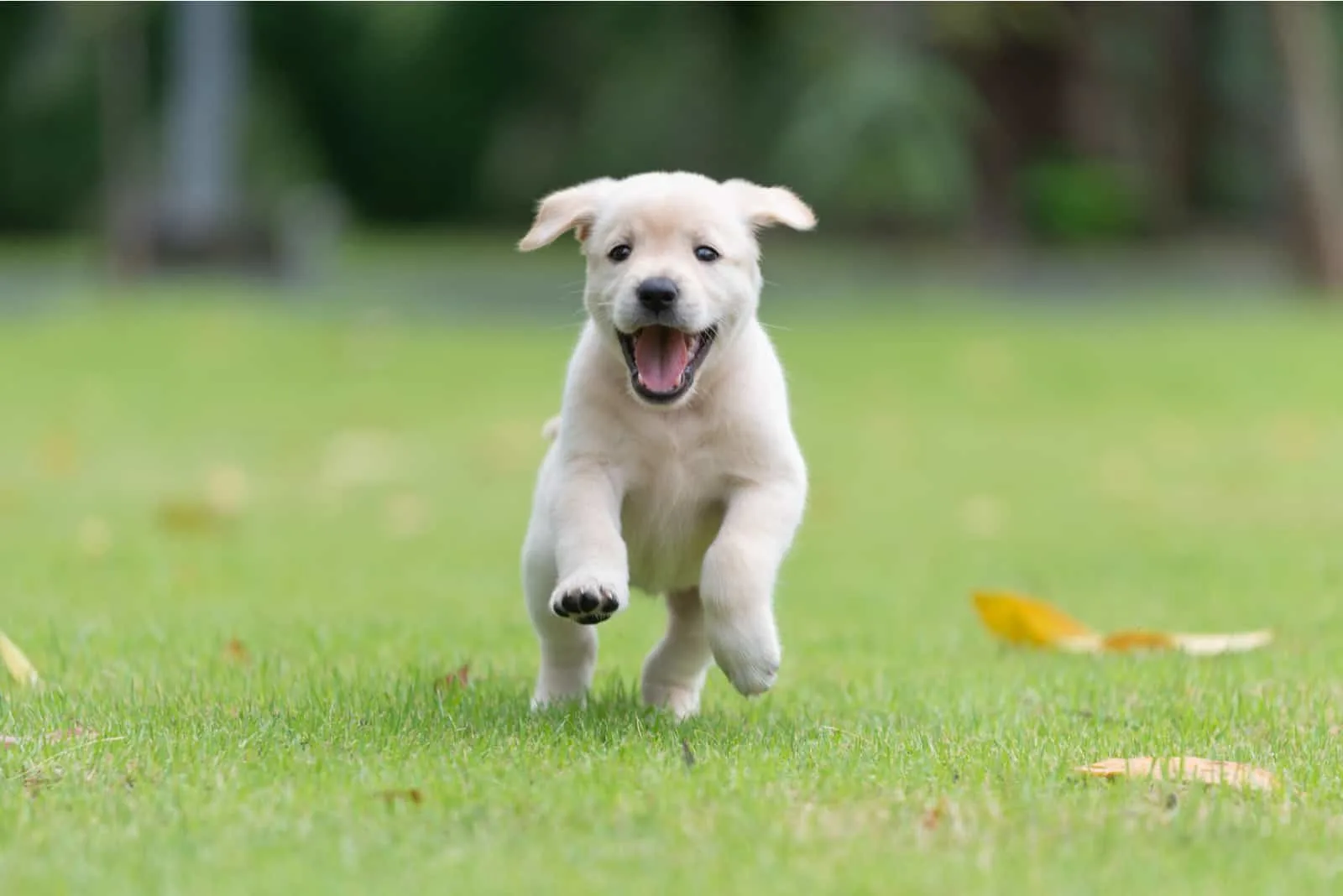 Whiskey Creek is all fun and business. You simply cannot take the fun out when breeding Golden retrievers. Many of their champion dogs are shown by the best handlers in the US.
Healthy dogs mean healthy bloodlines, so the focus is on only mating the dams and sires that are OFA certified, according to the CHIC Program. If you plan on using their Golden retrievers as hunting dogs, you rest assured they will have impeccable instincts.
Whiskey Creek raises their pups inside their family home, where they learn from the most well-behaved adult dogs around. In addition, in their thirty years of experience breeding Goldens, they have the experience to choose the best fit for you and your family.
You can find plenty of information about Golden retriever breeders, cost, care, tips to avoid backyard breeders, puppy mills, etc. Whiskey Creek Goldens is a member of the Golden Retriever Club of America.
The Process Of Acquiring A Puppy
Though visiting the place has to be scheduled, you can call or email the breeder to get information on puppy pricing, deposits, transportation fees, etc. The breeder does not reply to texts, and if you opt to email them, you might have to wait a couple of days for a response.
Meeting your puppy prior to placing a deposit fee is only possible when the breeder does not have unvaccinated puppies in the kennel. Adult dogs are sometimes available if you prefer to skip the puppy phase.
All contracts are AKC limited registration, but you can choose not to have your new Golden retriever registered. Prices range from $3000 to $4000, but the best course of action would be to inquire about a particular litter.
Breeder Information
Address: Scappoose, Oregon, 97056, USA
Phone: +1 503-704 5049
Email: [email protected]
Website: Whiskey Creek Goldens
3. Amber Meadows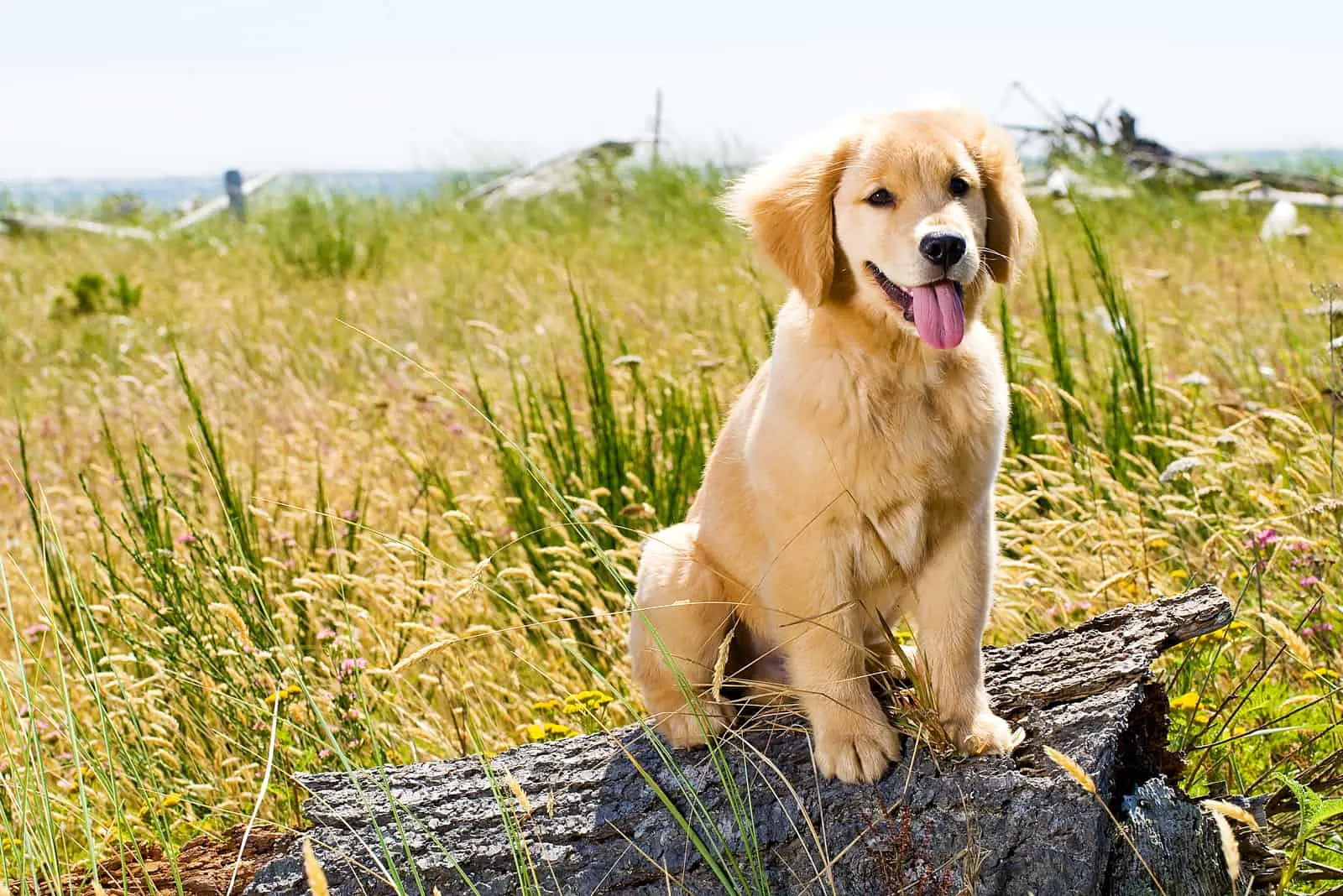 This breeder's bloodlines follow the lineage of the more diverse European Golden retrievers. Without having to recycle the same bloodlines over and again, Amber Meadows produces some healthy Golden retrievers.
A healthy puppy equals a happy owner, and there is no skimping on that at Amber Meadows. Adults are tested and cleared for genetic health issues, while puppies receive their first round of shots, dewormer, and microchips by their eighth week of life.
That is the time when they are ready for a new forever home and outbursts of deep love. Being a responsible breeder requires responsible dog ownership, so you will have a conversation with the breeder about how one of their GRs would fit in with your family and lifestyle.
The Process Of Acquiring A Puppy
Filling out a contact form on their website, emailing, or a good old phone call will get things rolling. There is no puppy application, but expressing your interest via any of the mentioned methods will grant you the initial information.
Getting on their waiting list requires an undisclosed deposit fee which is non-refundable. The puppies are on a limited AKC contract (can participate in AKC conformation events) and have a health guarantee.
If you cannot pick up your puppy in person, you can discuss airplane cabin shipping for an additional fee. The breeder, however, prefers meeting their GRs' new families when choosing or picking up the puppy.
Breeder Information
Address: 61215 Victory Loop, Bend, OR 97702, United States
Phone: +1 541-815-8456
Email: [email protected]
Website: Amber Meadows
4. Timber Pine Kennels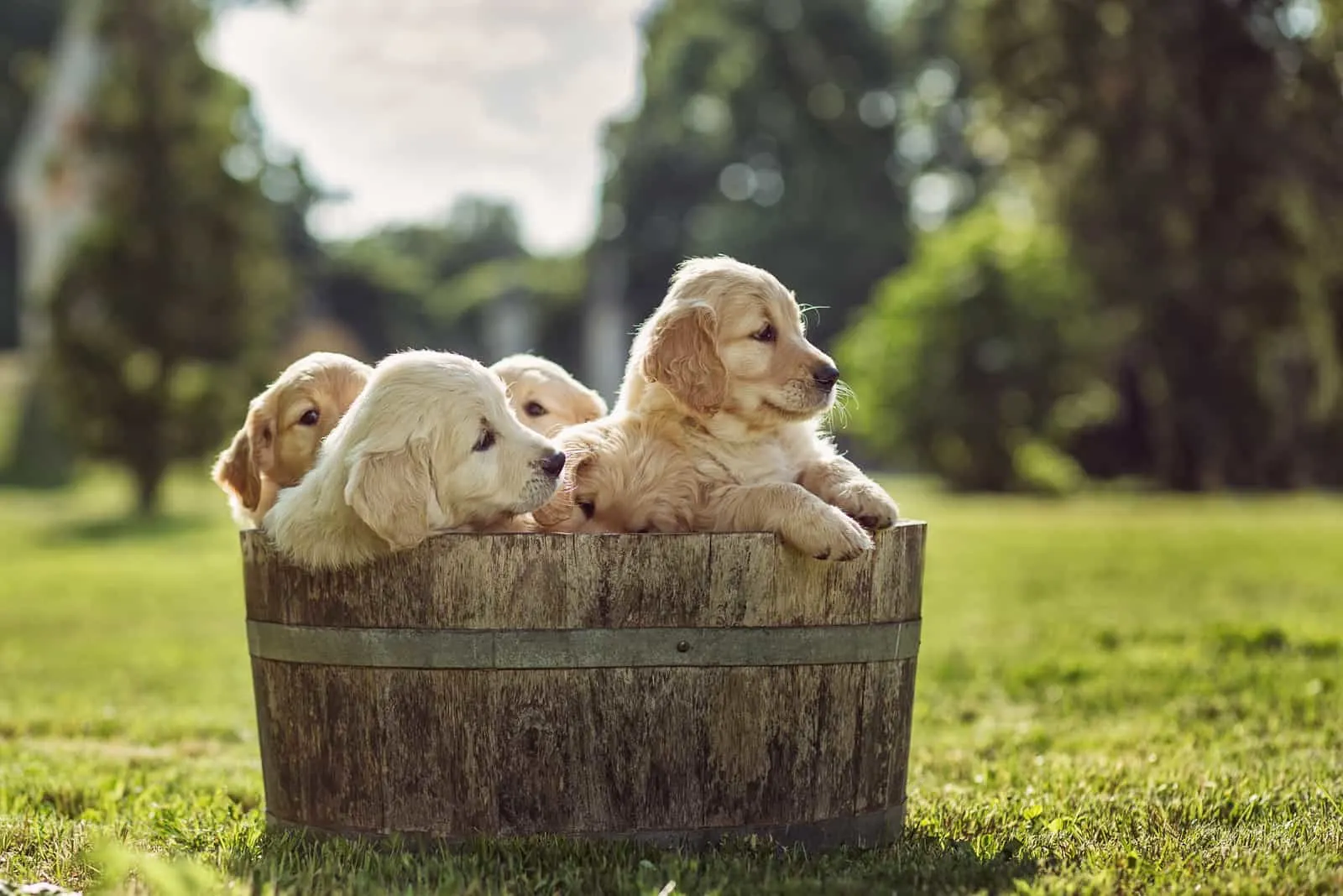 Bred to conform to AKC's Golden retriever breed standards with a focus on flawless health and temperament, Timber Pine dogs are perfect hunting partners if you are into that.
Socializing their puppies and adult dogs with the Puppy Culture program prepares them for an amazing career as a service, search and rescue, or therapy dog. That goes hand-in-hand with being the ultimate family pet.
All parent Goldens are regularly vet checked and have a clear genetic health bill. Puppies come with a one-year health guarantee for the most common inherited conditions, full vaccination, and deworming record.
The Process Of Acquiring A Puppy
All the usual ways of getting in touch, like contact form, email, or phone number, are at your disposal. You can also fill out the puppy application if you are knowledgeable about the breed and other basic information.
A $250 deposit fee will get your name on the waiting list and will be deducted from the final puppy cost. You can go through the puppy buyer contract for more details about what is included with your puppy.
The standard contract is AKC limited registration, but if you are a GR breeder, you may be able to discuss a full registration option too. The final puppy cost is not disclosed on the website, so you will have to inquire about it.
Transportation is the buyer's responsibility. Hence, you will have to organize and pay an additional fee for it. Note: In case the health guarantee is triggered, your money will not be refunded. Instead, you will receive a replacement puppy for the original price.
Breeder Information
Address: Klamath Falls, Oregon, USA
Phone: +1 541-591-6477
Email: [email protected]
Website: Timber Pine Goldens
Socials: Facebook
5. Oregon Mist Goldens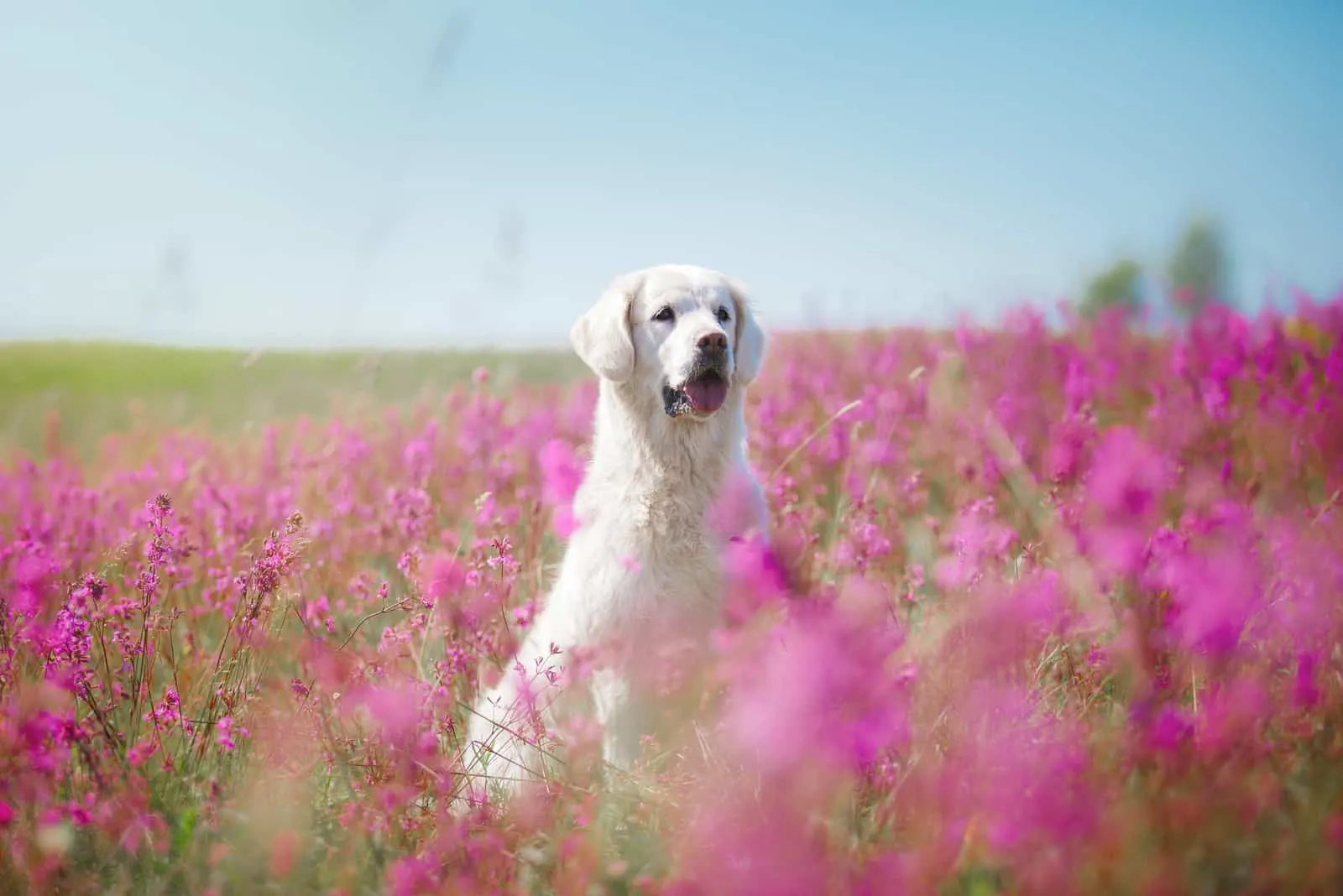 If you wonder why this Golden retriever breeder in Oregon is on this list, let me explain it. They offer the best multigenerational bloodlines from European champions and leave no place for congenital issues.
As members of the American Kennel Club and Golden Retriever Club of America, Autumn's Goldens conform to all breed standards. A record of all shots, dewormers, and clear health tests is included with all puppies.
They specialize in breeding white cream Golden retrievers, which are in high demand due to the overused bloodlines in standard Goldens. In case you need a reference, Gooddog awarded them the Excellent level of health title for Golden retrievers.
If you wish to find out about all the colors that purebred Golden retrievers come in, have a look at our article covering the whole spectrum of coat color options.
In addition, they have a pick-of-the-litter program that provides discounted or free puppies for families that live nearby and wish to provide a home for their breeding stock dogs. Do not miss your chance if you are close to Oregon Mist Goldens.
The Process Of Acquiring A Puppy
In terms of communication, you can call, email, or schedule an appointment for an interview. Also available is a puppy application to fast-track your interest in purchasing a puppy.
You will have to send the filled-out puppy application prior to scheduling the interview, after which the breeder will either accept or deny your request. If you prove to be a good fit for one of their Golden retrievers, you will receive information regarding deposits and other info.
According to their Montana Golden retriever operation, the price is $3500 for a puppy. You can have your puppy sent to you via ground or air transport, pick it up personally, or meet the breeder at their local airport.
Breeder Information
Address: Salem, OR 97317, USA
Phone: +1 406-721-9025
Email: [email protected]
Website: Oregon Mist Goldens
Socials: Facebook
6. Silver Butte Golden Retrievers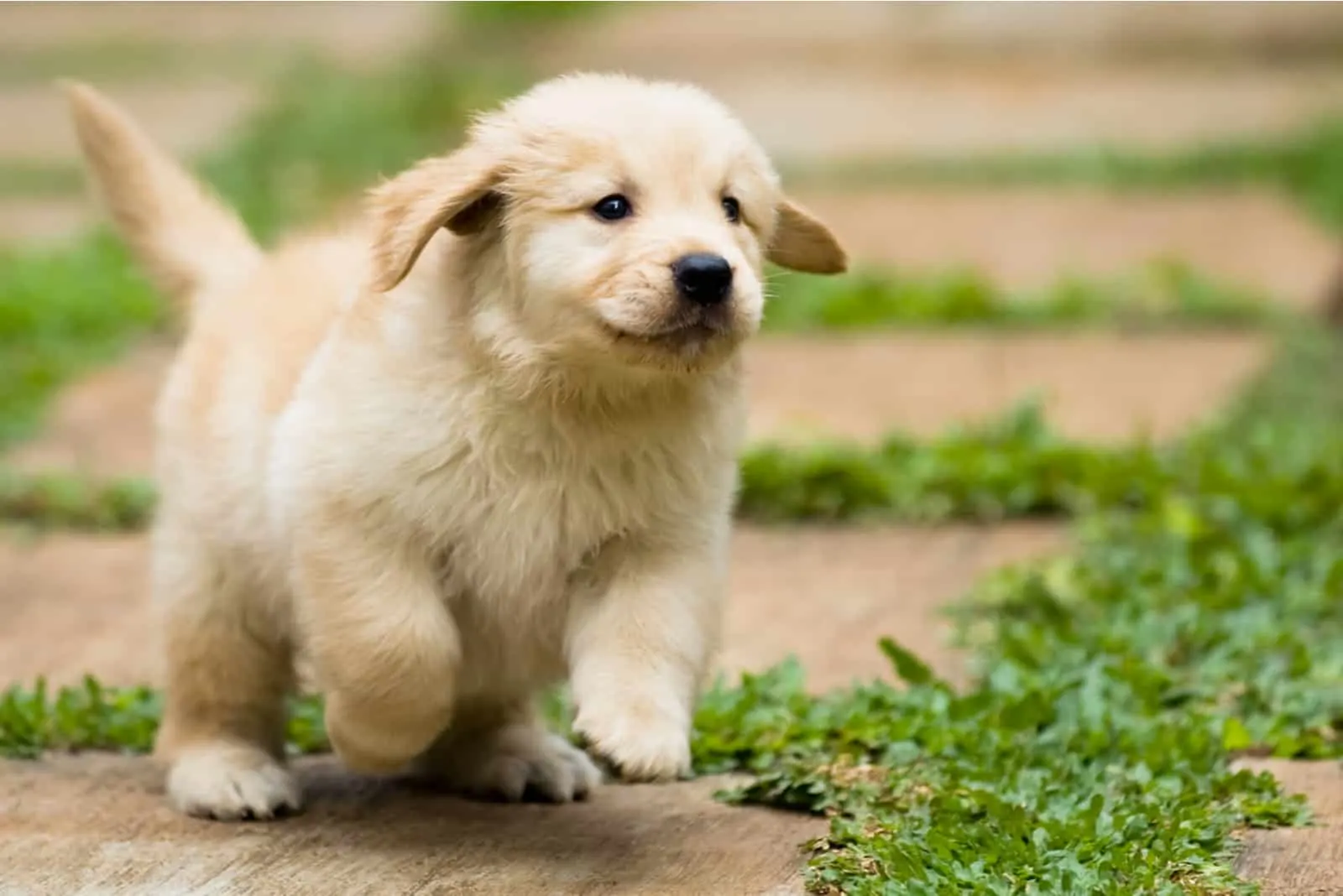 This small breeder from Idaho is a duo-lead operation that produces classic Golden retrievers with admirable health and socialization standards. Do not let the location trick you into not considering them (they ship puppies to Oregon).
Puppy parents are health screened, clear for genetic health issues, and used to family life, while their offspring are accustomed to a dynamic lifestyle of a home with young children in it.
Included are also AKC registration, a starter kit for an easy puppy transition, and vet checkup records. If you are an up-and-coming breeder of Golden retrievers, Silver Butte offers stud services for a fee or pick of the litter instead of that.
Do not let the size of their breeding program put you away from purchasing a Golden from them. They are one of the best Golden retriever breeders in Oregon.
The Process Of Acquiring A Puppy
Whatever you prefer, be it a phone call, email message, or getting straight to the point by filling out a puppy application, a reply will be prompt. Alternatively, there is a contact form for asking for some general information if necessary.
For a $300 deposit fee, you reserve a puppy, while another $300 will also include AKC registration. The contract includes a two-year health guarantee. Puppies come with a starter pack that includes a blanket, food, and toys.
Keep in mind that you will have to send a text to the number provided below after filling out the puppy application form. Transportation is available via flight nanny, but the breeder can meet you at their local airport for no added fee.
Breeder Information
Address: Kuna, ID, United States 83634
Phone: +1 208-941-3035
Email: [email protected]
Website: Silver Butte Golden Retrievers
Socials: Facebook
7. Northwest Goldens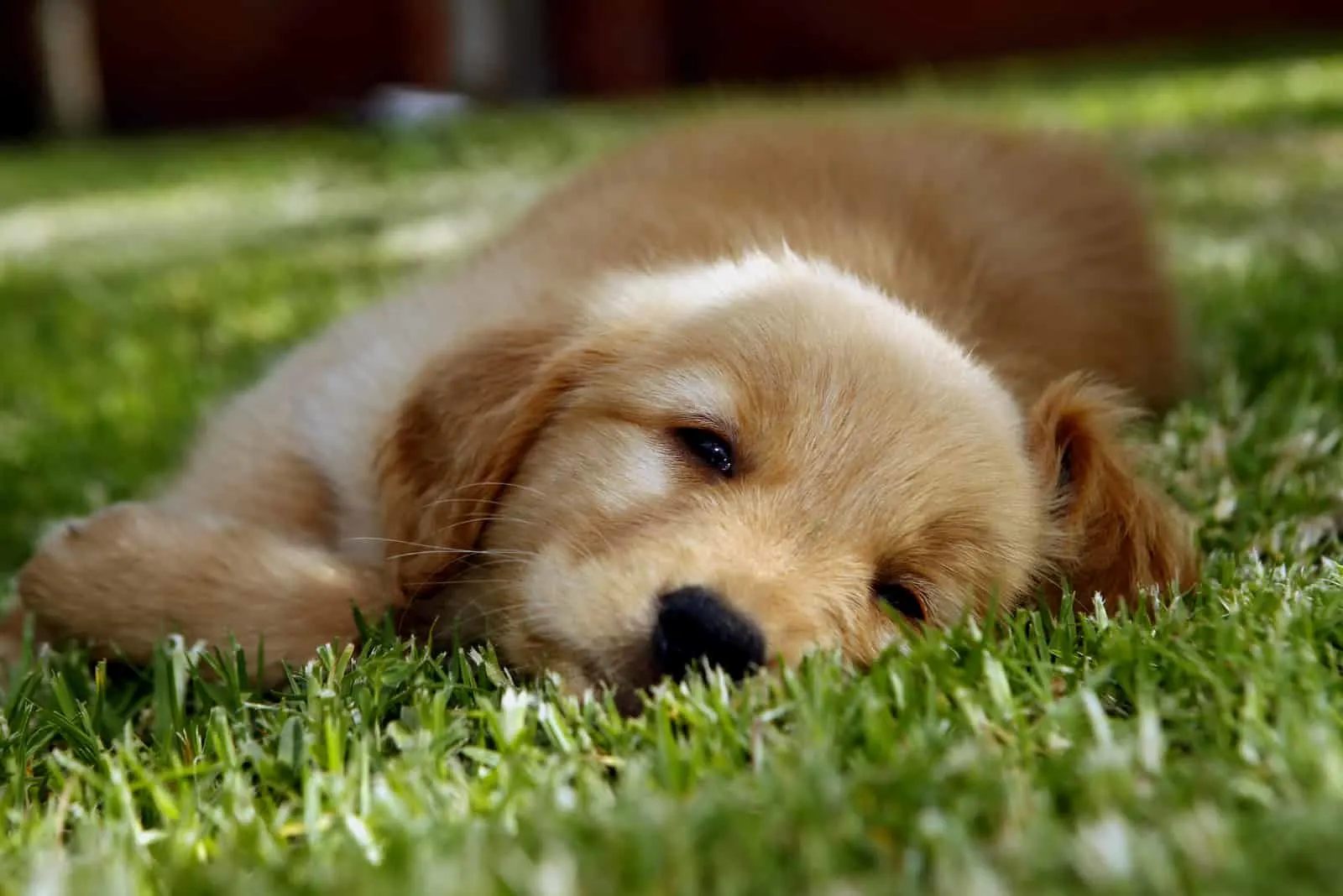 Breeding Golden retrievers in both Washington and Oregon, NW Goldens takes the breed standards to another level. They are members of the Golden Retriever Club of America, the AKC, and are partnered with the Orthopedic Foundation for Animals (OFA).
This allows them to research and improve Golden retriever health with the help of scientific data and experts. While they do genetic testing, vaccinate, and deworm their puppies, their track record in producing service, therapy, show, search and rescue, and hunting dogs is the best reference.
The Process Of Acquiring A Puppy
There is not much information about the process of purchasing a puppy from Northwest Goldens. However, there is a contact form and a phone number to call the owner, Judy.
All the necessary information on deposits, puppy pricing, transportation, and anything else you could be curious to know will be shared with you once you call or message Judy via email or form.
Northwest Goldens is located on the border between Washington and Oregon, which means Portland residents, and all of you who live in the area (regardless of state) can schedule an appointment and visit Judy's farm.
Breeder Information
Address: 2181 Labarre Rd, Washougal, WA 98671, USA
Phone: +1 503-961-5663
Email: [email protected]
Website: Northwest Goldens
Conclusion
There is a Golden retriever breeder in Oregon for everyone. These seven are the best of the best that will provide great service, educational information, and top-quality dogs.
Avoiding backyard breeders and puppy mills is one of the main goals when it comes to researching reputable breeders, and you should pay attention to some warning signs. Those can be a very low price that seems too good to be true, no pictures, health or pedigree records, or too many litters.
Never hesitate to ask for confirmation of clear genetic health tests, references, memberships with breed clubs, or proof of bloodline pedigree.
After all, the initial cost of several thousand dollars can save you a lot of money that would otherwise be spent on medical bills and treatment if you were to purchase a puppy from some untrustworthy person or business.
Enjoy the Golden age, and keep researching.
Read More: White Golden Retriever Breeders