This article is for all GSD lovers who are on a mission of finding the best German Shepherd breeders in Oregon.
We've put together this list of the most reputable German Shepherd breeders in the state in order to get you started.
German Shepherds as a breed seem to have a way of creeping further and further into our hearts over the years. They have become so much more than the sporting dogs and working line dogs that they originally were.
Given that, it makes perfect sense if you want to purchase a German Shepherd puppy for yourself at the moment.
However, you must use caution while picking a German Shepherd breeder. Do not primarily rely on online listings because German Shepherd pups for sale are frequently acquired from puppy mills.
When purchasing one, make an effort to stick with reputable breeders who have a proven track record of success. If you are struggling to find them, or if you are simply overwhelmed by the number of options online, we are here to help.
This list of the best German Shepherd breeders in Oregon is a great starting point to find the right GSD puppy for you.
German Shepherd Puppies For Sale In Oregon
In the modern era, finding a German Shepherd breeder is as easy as picking up your smartphone and doing a couple of Google searches. With a couple of taps, you can get a lot of options to choose from.
However, locating a reliable dog breeder of purebred, full-blooded German Shepherds is another story. A lot of research is required to decide whether or not to trust a particular breeder, and it can sometimes seem like a daunting task.
Well, we're here to make it a lot easier for you.
You don't have to go through all of that though because we are here to take care of the dirty job for you.
We've done all the necessary research and filtered through all of the German Shepherd breeders in Oregon in order to find the ones that are reputable, respectable, and reliable.
The result is this list of the top German Shepherd breeders in Oregon, so let's take a look at it.
1. Grothaus K9 Working German Shepherds — Prineville, OR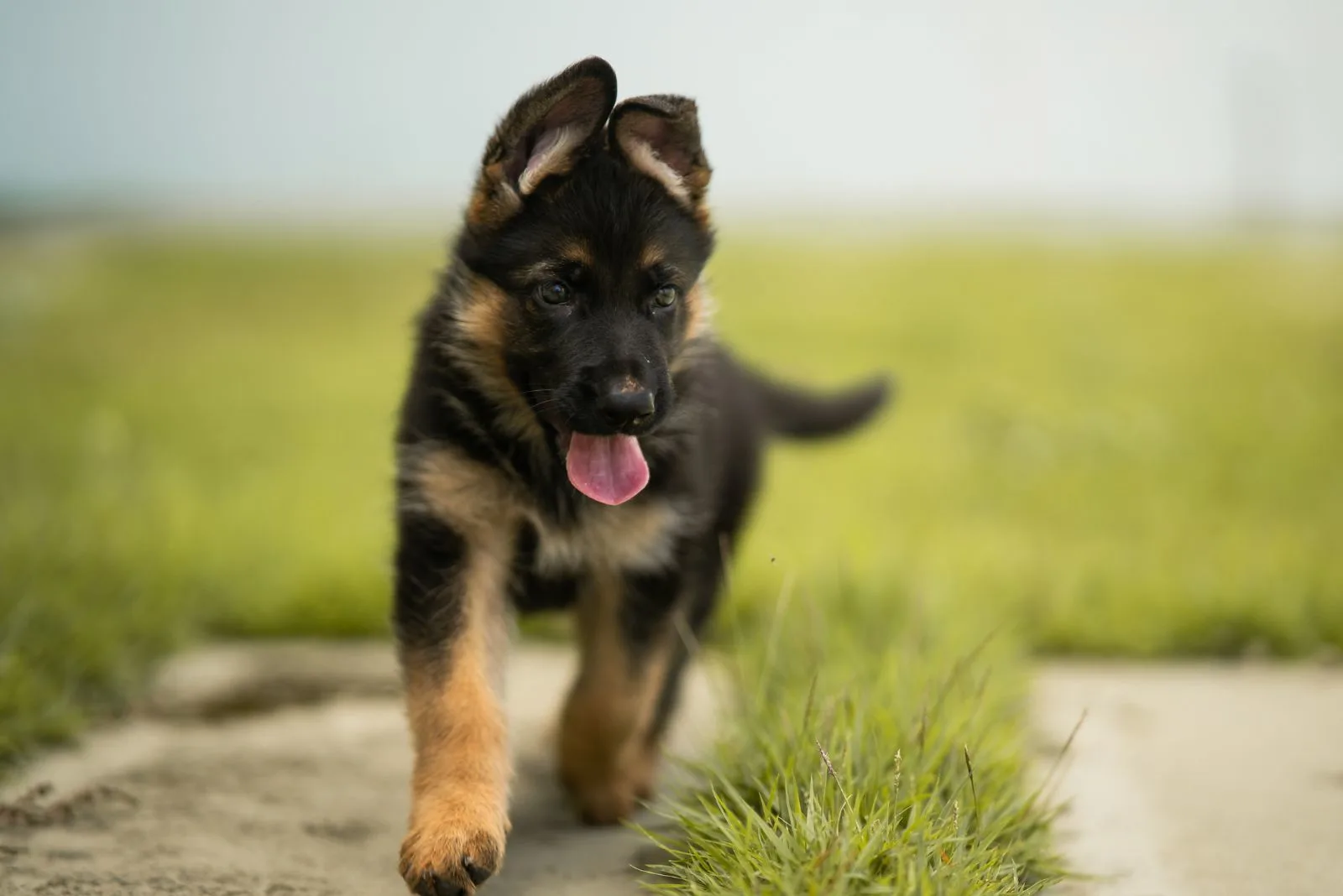 These people are breeders and trainers of working dogs of the highest caliber. They raise dogs that eventually become an essential part of their adoptive family.
They are also instructed, shown, and exposed to a variety of activities that enable the breeder to accurately assess their strengths and limitations. They put an emphasis on the dog's competitive sports, Schutzhund and Nosework, and train in a balanced and dynamic way.
They strive to produce a genuine, working line of German Shepherd puppies with exceptional health, friendly personalities, strong mentalities, and a well-balanced drive.
Their dogs are great protectors, but they are calm and usually not aggressive.
Breeder Contact Info
Website: Grothaus K9
Email: [email protected]
Phone: 541-604-4274
2. Zimmerhoff German Shepherds — Eagle Creek, OR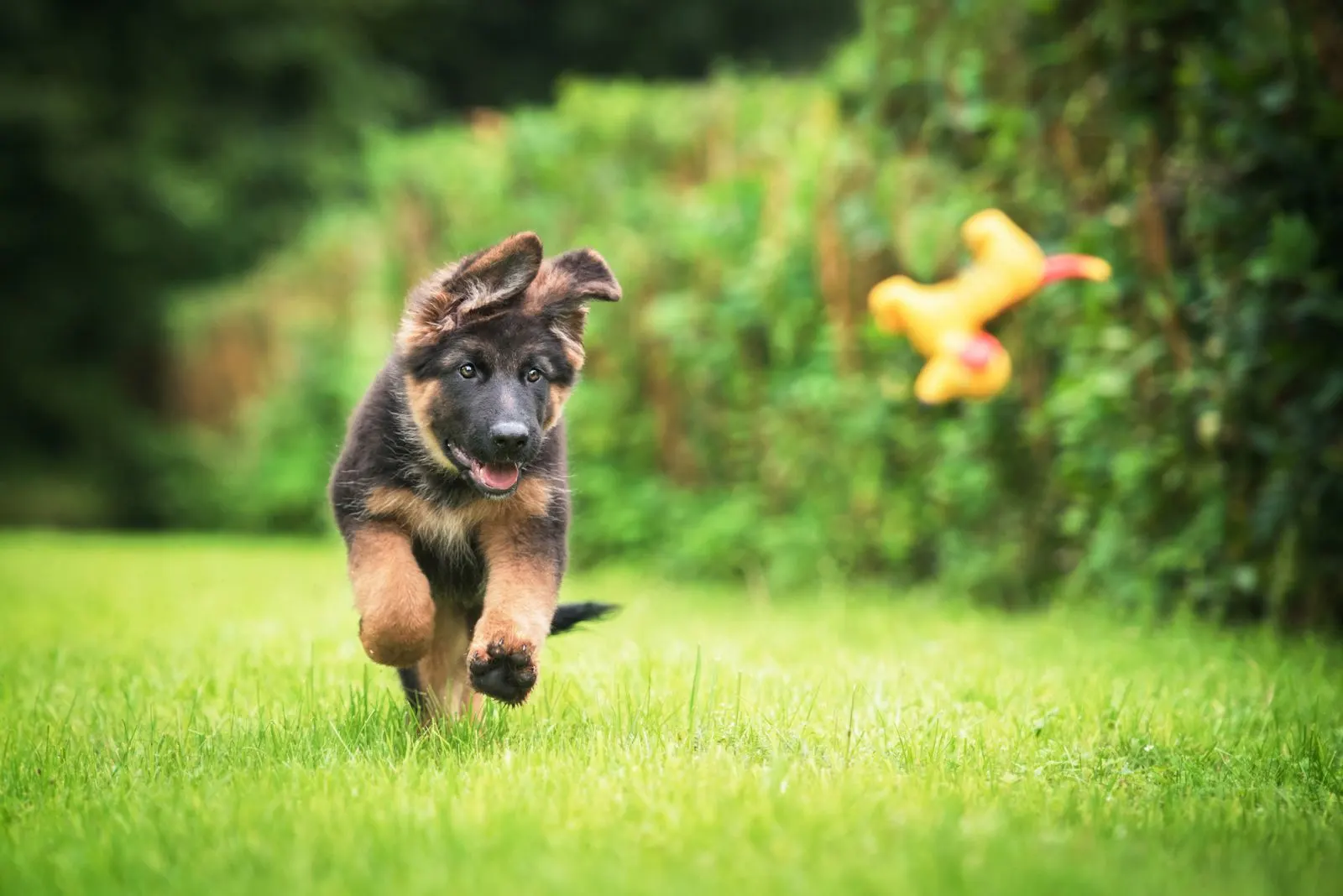 Let's move on to the second entry on our list.
The Zimmerhoff German Shepherds are situated in Eagle Creek, Oregon, which is sandwiched between the lower Cascade Mountains.
German Shepherds evolved from working dogs out of a need to be safe and protected. The overwhelming sense of security and camaraderie towards humans deepened in these canines, and that is exactly what the people at Zimmerhoff look to build on.
They breed puppies from the most successful working GSD specimens, both sires and dams, through the Kraftwerk method. They also train them from a young age, in order to keep their aggressive traits and unnecessary barking at a minimum.
Breeder Contact Info
Website: Zimmerhoff
Address: 36500 SE Wildcat Mountain Dr, Eagle Creek, OR 97022
Phone: 503-686-0217
3. Vom HausReid German Shepherds — Salem, OR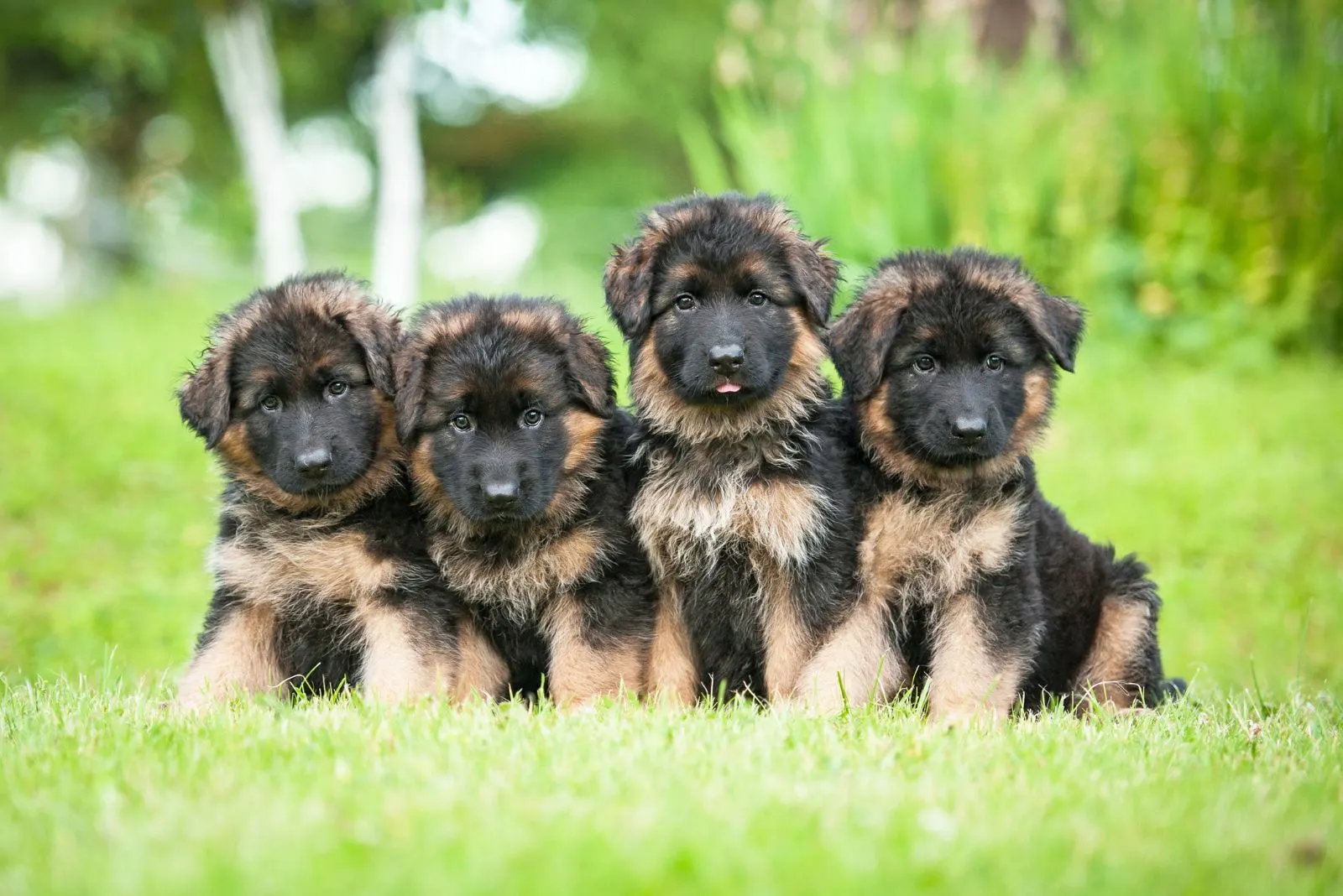 We are now leaving Eagle Creek and heading on to Salem to check out our next breeder.
For the past 45 years, the folks at Vom HausReid have been breeding German Shepherds in accordance with the breeding standard to ensure a high-quality character, as well as healthy drives for playing and working.
All puppies and adult canines undergo temperament, drive, and personality tests. They choose their new owners based on their traits and way of life.
They currently reside in Oregon and may travel wherever to fulfill your needs.
Their German Shepherds are raised with a strong desire to perform labor-intensive tasks both indoors and outside. We know what the growth of a German Shepherd looks like, so it's important that it's handled with care to enable them to fully blossom into big, strong dogs.
Breeder Contact Info
Website: Vom HausRind
Phone: 503-363-3647
Address: 3185 Turner Rd SE, Salem, OR 97302
4. CB Kennel German Shepherds — Turner, OR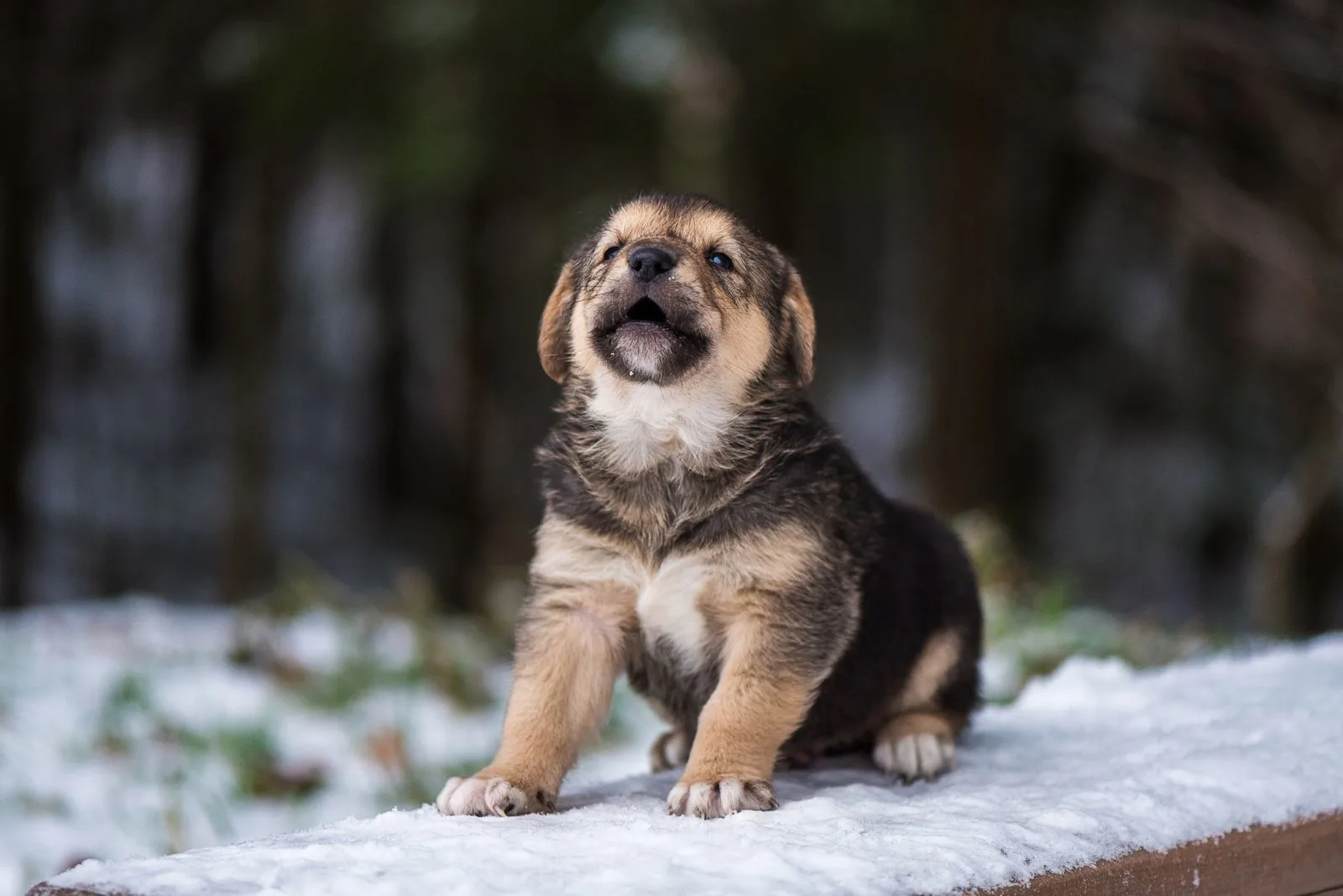 German Shepherds and Corgis are the main focus at this AKC-approved facility. German Shepherds, in particular, have been raised by the ranch's owners for more than 20 years.
The dogs have a fantastic start to their lives and grow up to be magnificent in every way. Their puppies were first reared in the home of their family, and some of them even remained there for a big part of their life.
The farm is family-owned and family-operated as well. They have six children, and the entire family is committed to the success of their farm and to the health and quality of their puppies.
They stick it out with their pups, even through the most tumultuous parts of growing up, like, for instance, the notorious teething stage. This really shows their level of commitment.
Breeder Contact Info
Website: CB Kennel
Phone: 503-507-7351
Address: Marion Rd SE, Turner, OR 97392, United States
5. Von Merkley German Shepherds — Klamath Falls, OR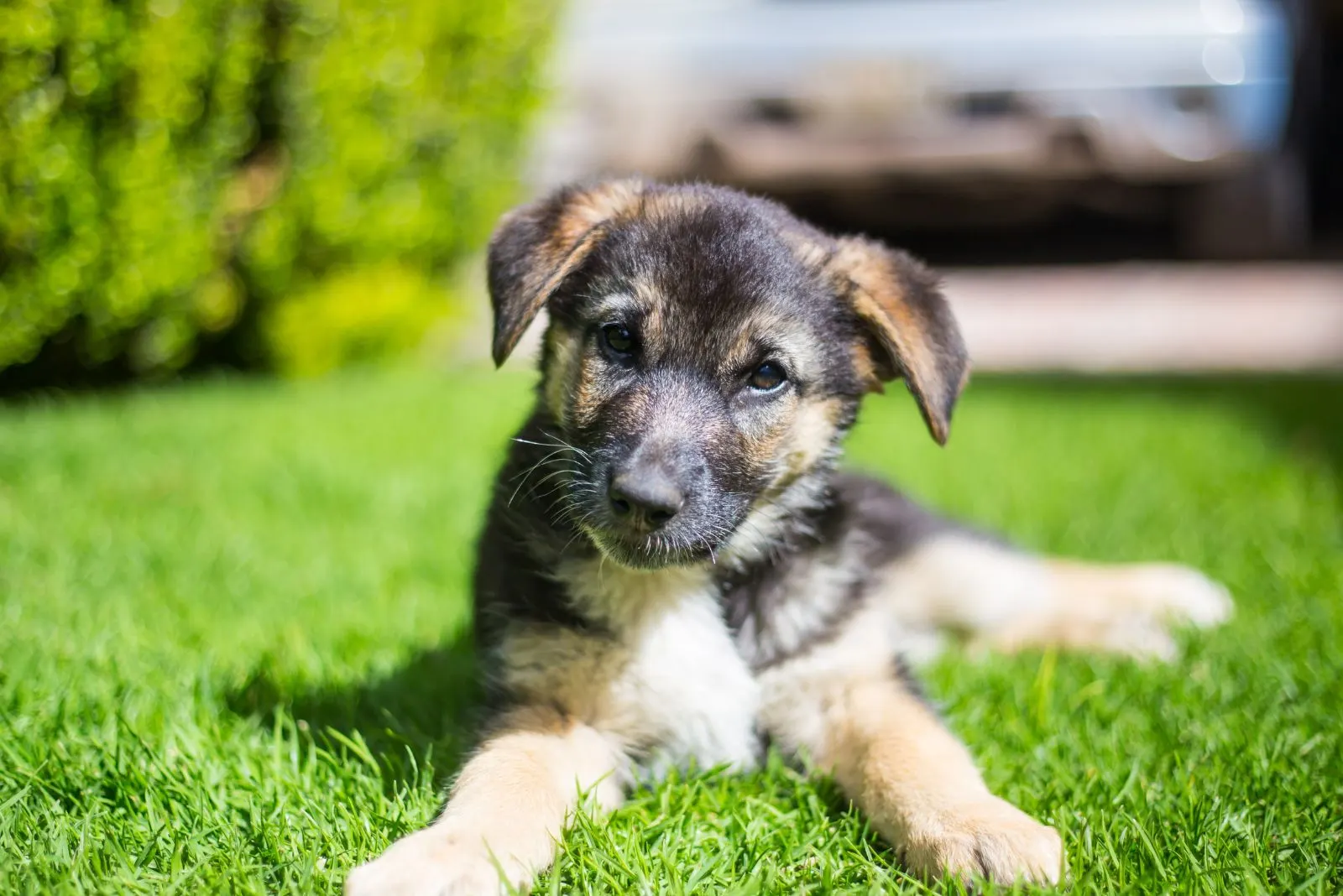 Von Merkley German Shepherds is the next name on the list of the top German Shepherd breeders in Oregon.
They are a little, family-run business with headquarters in Klamath Falls, which is a place close to Medford, Oregon. In 2005, they got their first German Shepherd, and they fell in love with her right away because of how keen she was to protect them.
They have landed on the ideal female and male to start the breeding process after numerous experiments. They are dedicated to offering puppies of the highest caliber that are both emotionally and physically sound.
They put a lot of effort into tending to the individual needs of each and every one of their puppies. Whether it's taking care of their diet, training, or grooming, the people at Von Merkley don't mind the work.
Breeder Contact Info
Website: Von Merkley
Phone: 541-891-8583
Address: 3447 OR-39, Klamath Falls, OR 97603
6. TeMar Shepherds — Canby, OR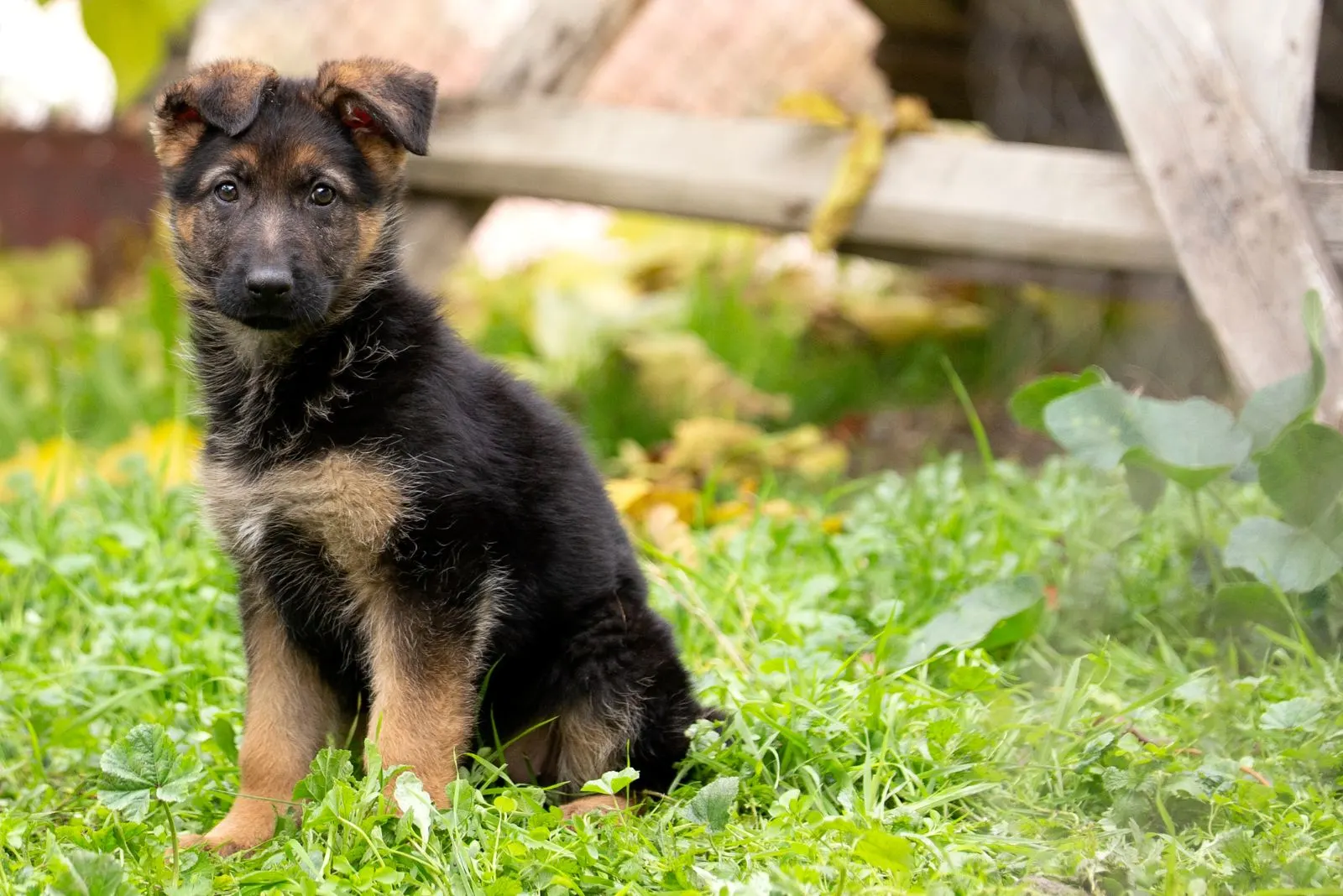 They are German Shepherd breeders in Oregon who offer adult-trained dogs and GSD puppies for sale.
They have made an effort to provide as much information as they can to their potential customers, whether they are new to the breed or they just want to clarify something.
They place a lot of emphasis on temperament, strength, courage, sound movement and structure, bone strength, and great pigment in both their male and female German Shepherd puppies.
Breeder Contact Info
Website: TeMar Shepherds
Phone: 503-799-1612
Address: Canby, Oregon, 97013
7. Von Dubinhaus Shepherds Rescue — Portland, OR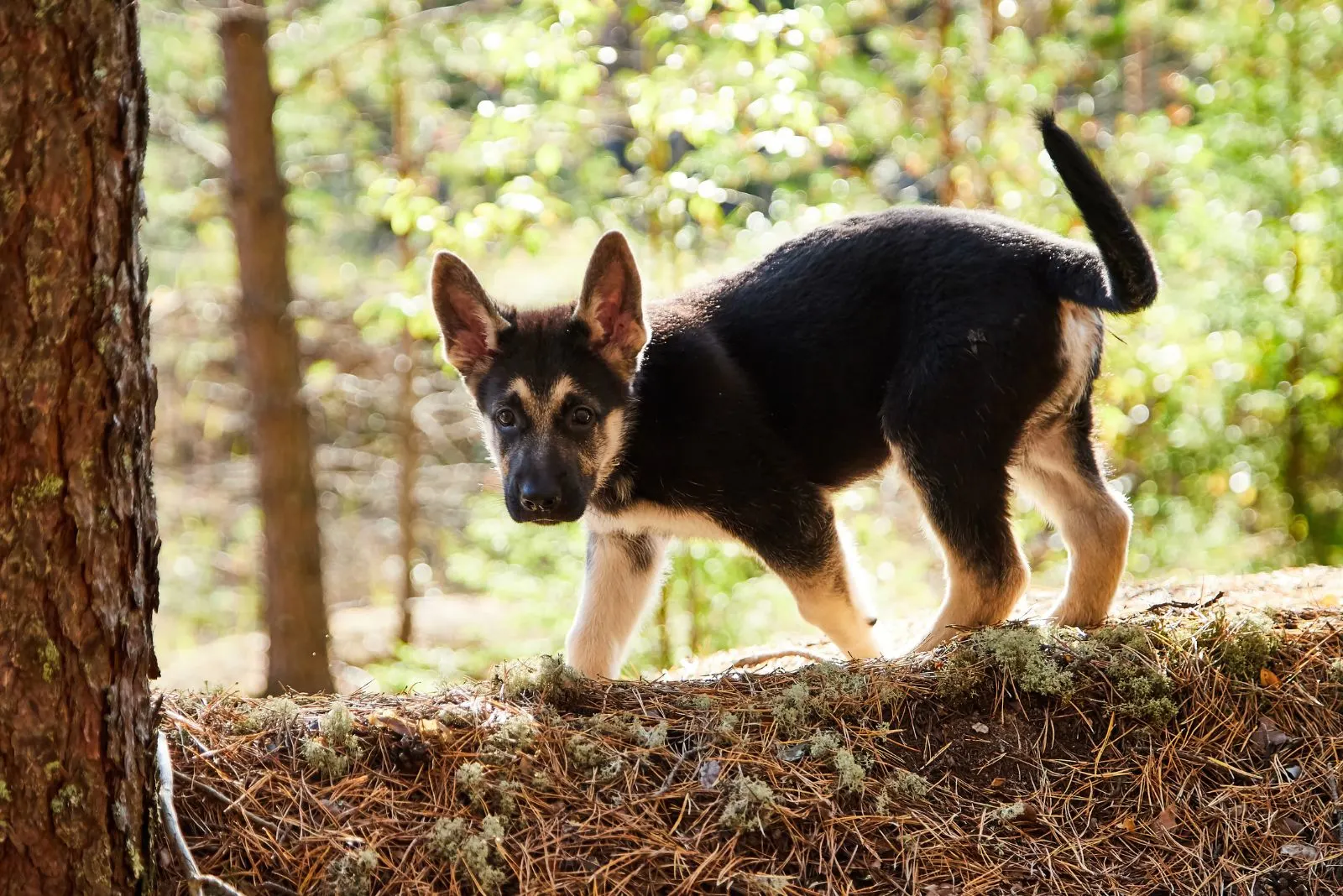 For more than 15 years, Paul Dubinski, the proprietor of Von Dubinhaus Shepherds Rescue, has built a solid reputation as a dog trainer in the Portland area.
He has experience with many breeds and behavioral issues, but his main area of interest is the rehabilitation of aggression.
No dog is too big of a problem for Paul, and he enjoys the challenge of assisting dogs who are having a hard time realizing their full potential and leading happy, balanced lives with the people they love.
Paul used to be a German Shepherd breeder, using direct imports from Germany to line-breed a variety of stock, but he currently focuses his efforts on rehabilitating and instructing Shepherds and German Shepherd mixes who are in need.
Breeder Contact Info
Website: Von Dubinhaus Shepherds Rescue
Phone: 503-936-0641
Address: SE Woodward St, Portland, OR 97236.
8. Moro Shepherds — Scio, OR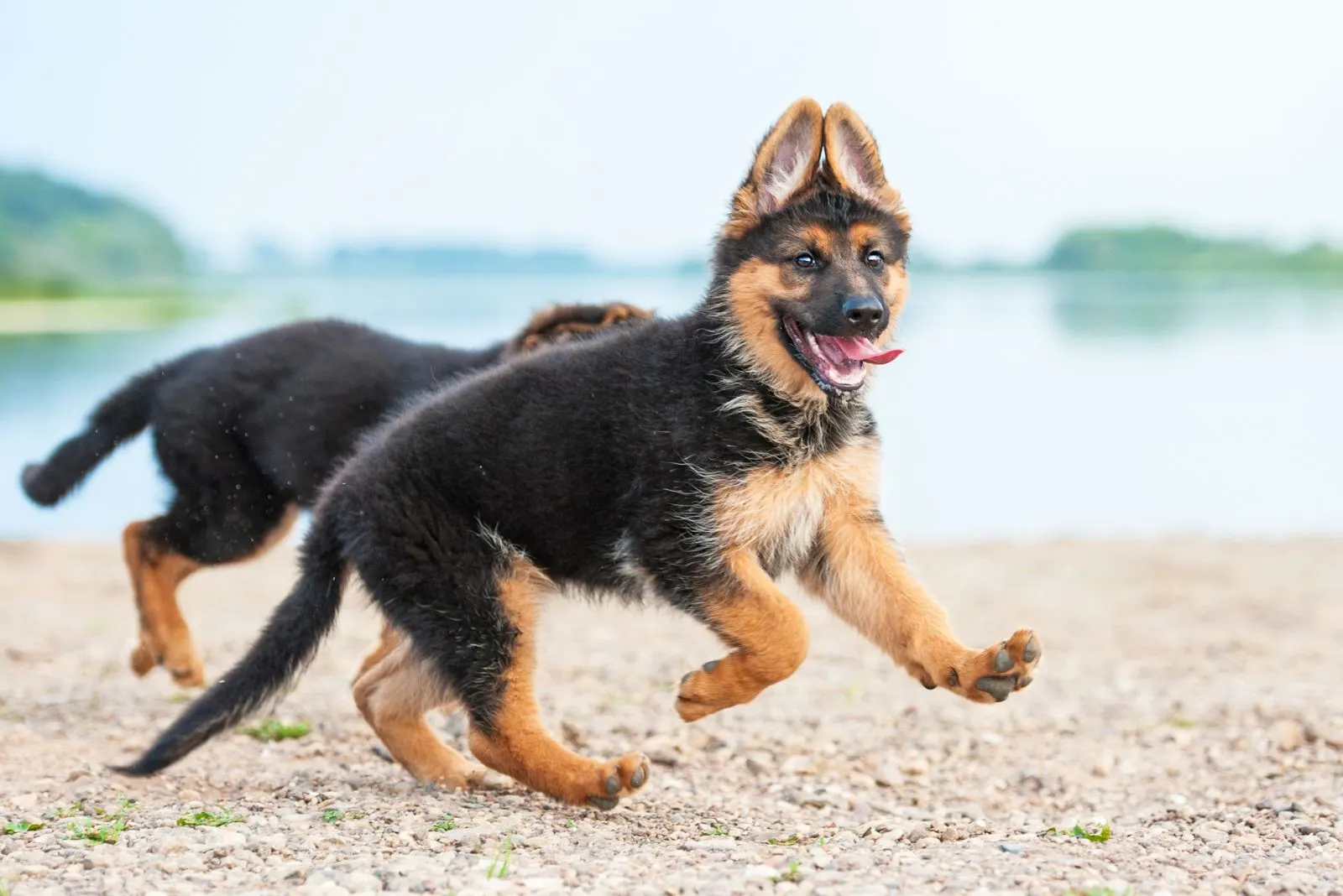 Just outside of Albany, Oregon, there is a five-acre property where you will find Moro Shepherds. Their dogs serve as both household pets and breeding dogs for their program.
A large portion of their dogs has earned titles in Mexico and the United States. They have produced numerous Best In Show winners and many of their pedigrees contain FCI World Winners.
Their breeding program places a strong emphasis on service, a term that covers a wide range of tasks from highly specialized work like Search and Rescue to emotional support animals and medical service alerts.
They specialize in white German Shepherds and they offer global shipping.
Breeder Contact Info
Website: Moro Shepherds
Address: 40000 Ridge Dr, Scio, OR 97374
9. Shepherds Trail — Trail, OR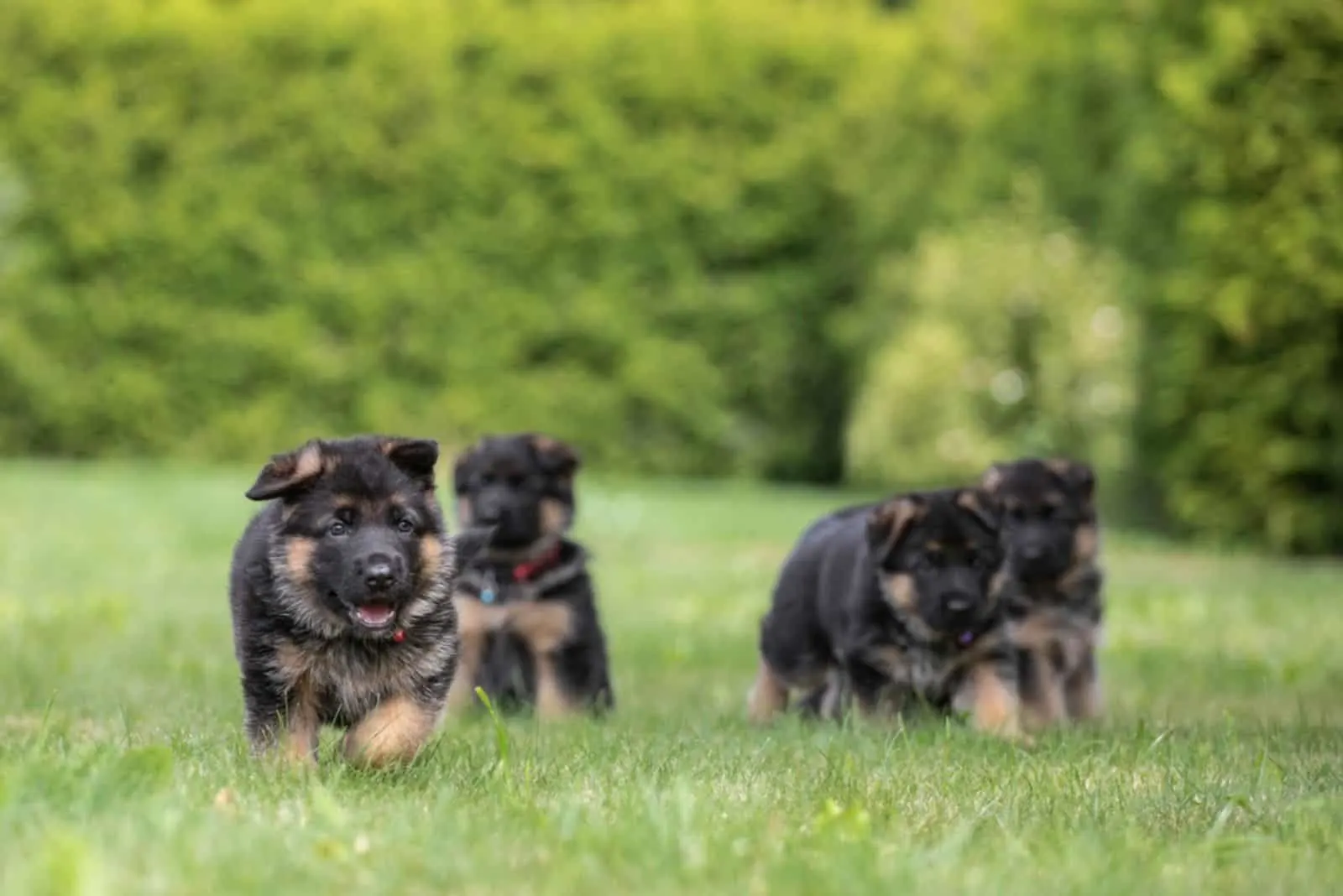 Shepherds Trail is owned and run by a family of dog enthusiasts who wanted to spread the word about their love of German Shepherds.
They share their thirty-acre farm with some magnificent purebred dogs. They are intelligent, active canines that enjoy pleasing people, chasing after tennis balls, as well as cuddling and lying on your lap!
Just make sure to clean all those hairs off your clothes later, because these boys and girls do shed!
There is no friend more devoted to your happiness and with an unending love for you. Shepherds are an excellent option if you're seeking a companion for protection.
Your brand-new best friend might just be waiting for you there, in Trail, Oregon.
Breeder Contact Info
Website: Shepherds Trail
Email: [email protected]
Phone: 541-601-3521
Address: 4599 OR-227, Trail, OR 97541, United States
10. Trask Mountain Shepherds — Lafayette, OR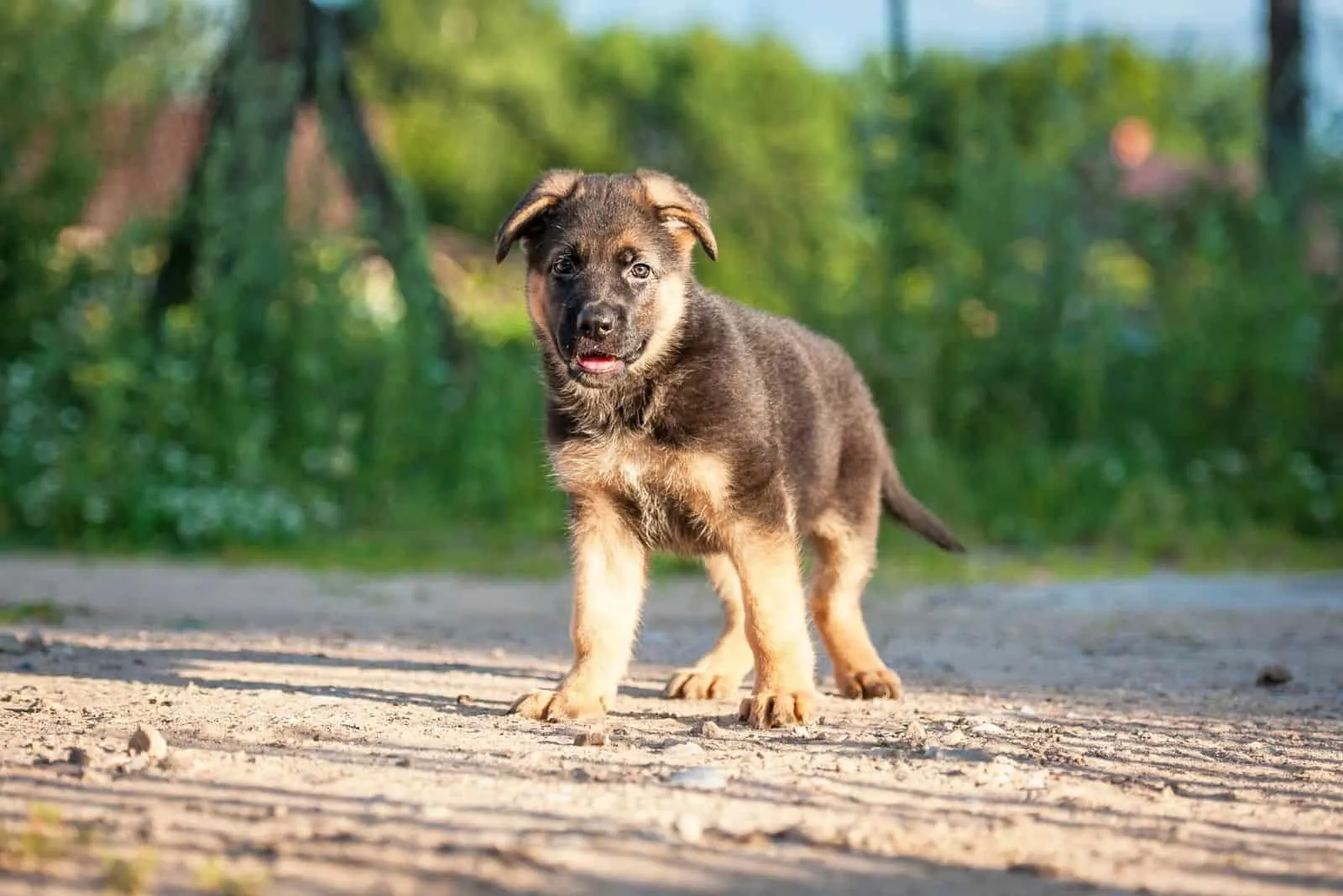 Trask Mountain Shepherds is a breeding establishment located in Oregon's Willamette Valley and run by a local family.
They breed and raise German Shepherd puppies who are known for being playful, active, healthy, and great around young children and other animals, such as cats.
Since they are such a small breeder, they don't produce a lot of GSD puppies, but they instead focus on quality. With Trask Mountain Shepherds, you can be sure that you are getting a great companion for yourself and your family.
Get in touch with them via their social media accounts and find out more about their pooches.
Breeder Contact Info
Address: 111 Jefferson St, Lafayette, OR 97127
Phone: 503-997-1492
11. Bartal German Shepherds — Otis, OR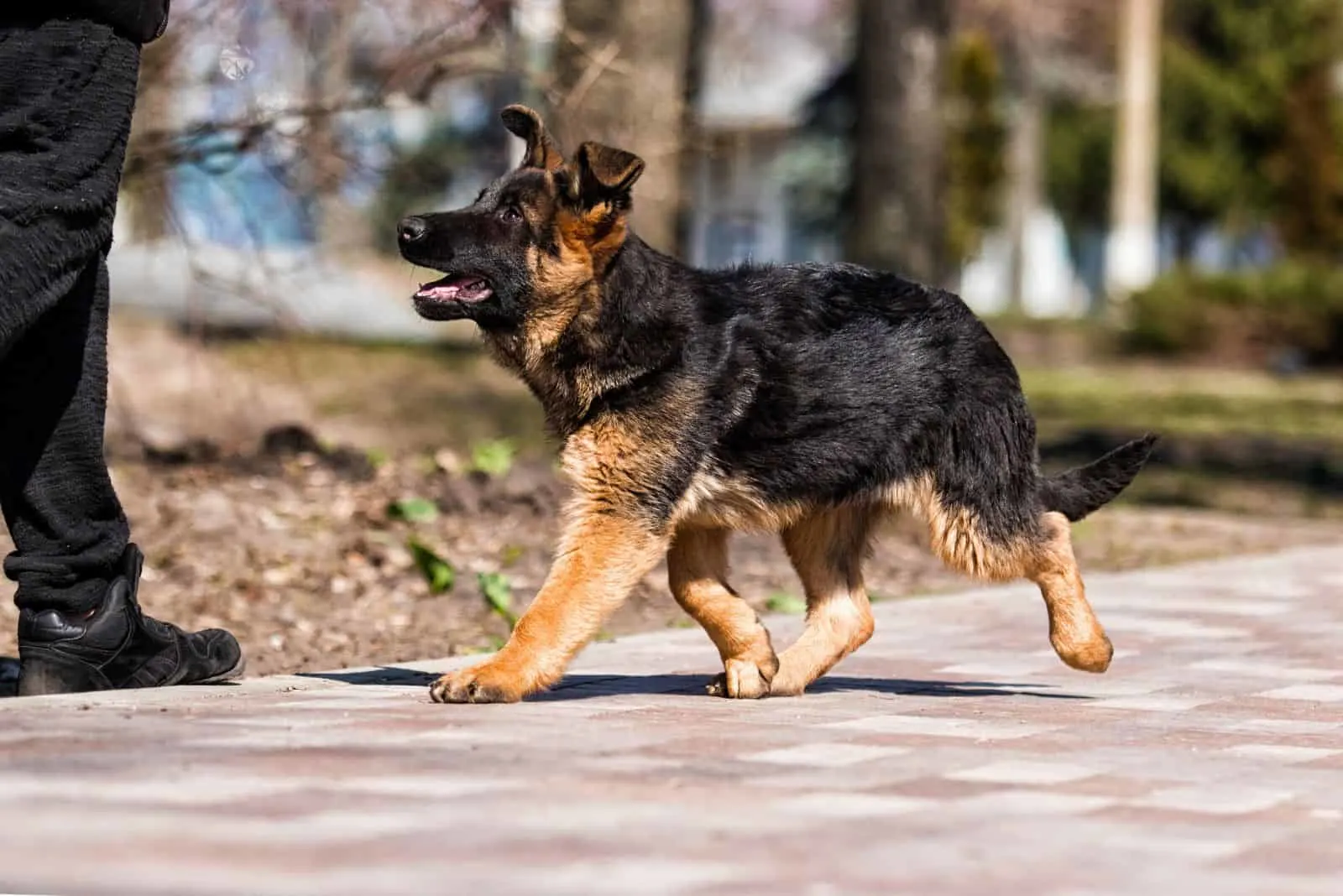 This is the last breeder on our list.
They are located near Otis, Oregon, and they have a great variety of German Shepherd puppies to offer to any prospective customers.
The staff at this breeding establishment puts great emphasis on caring for these pups and their singular goal is to develop them into well-mannered, obedient, and devoted companions to their future families.
They too are a fairly small breeder and they don't produce a lot of litters. Therefore it can sometimes take time to find an available GSD puppy.
That's why you should probably reach out to them as early as possible in order to reserve a puppy for yourself, if they happen to be your choice among all the breeders listed in this article.
The dog you end up receiving from Bartal German Shepherds should be well worth the wait, as they are usually known for their quality.
Breeder Contact Info
Phone: 541-921-2122
Address: 295 N Deer Dr, Otis, OR 97368
How To Choose The Right Breeder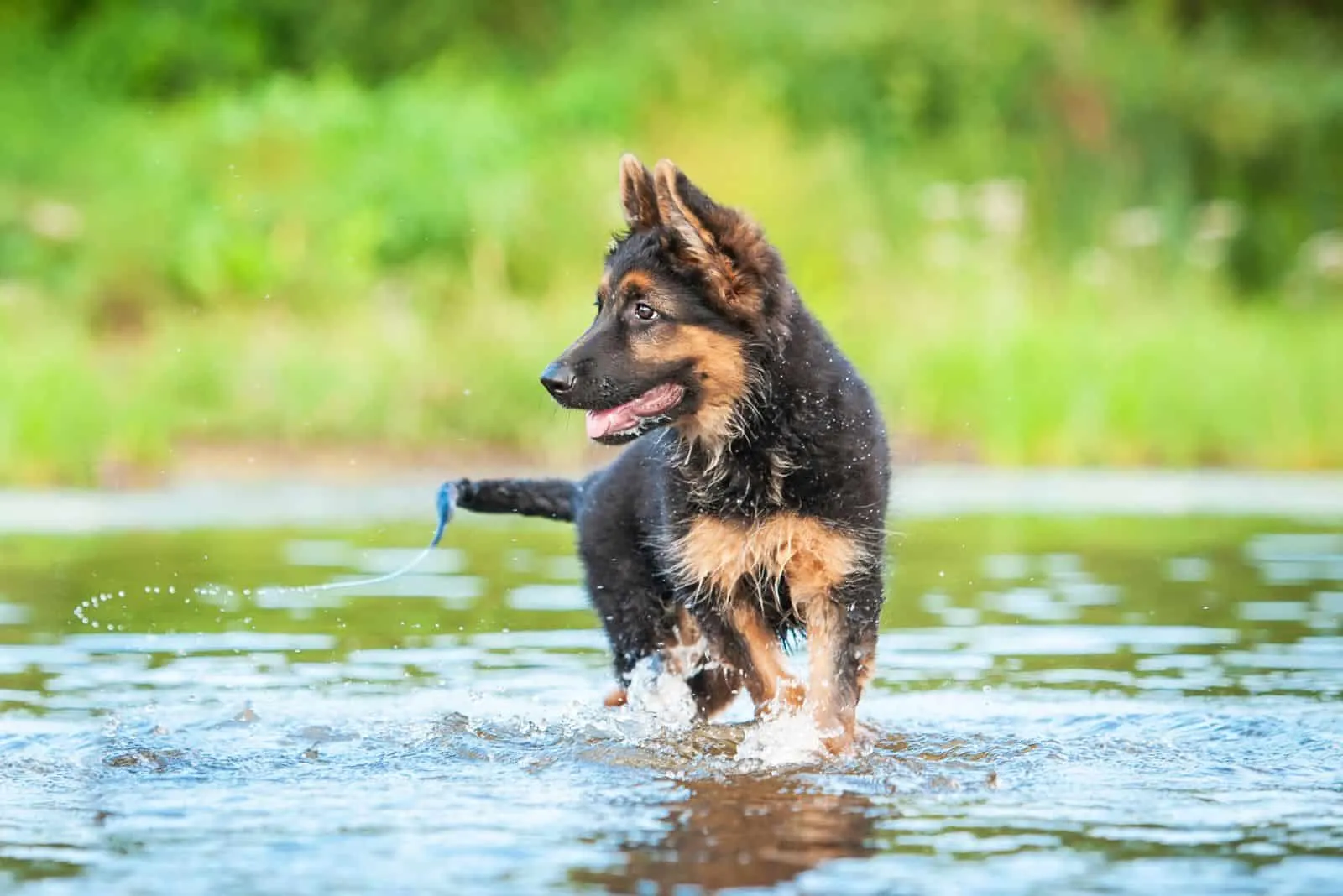 Even though all of the breeders that we have listed here are fairly reputable and respected in their local communities, it is nevertheless important that you pick the one that looks the most suitable to your needs.
There are numerous German Shepherd breeders in Oregon who are registered with the American Kennel Club, but there are still some things you need to be on the lookout for, in order to choose the right breeder for you personally.
It's crucial to enquire about the health of the puppies' parents and grandparents while searching for a breeder. Breeders must be able to show proof that their dogs have undergone genetic disease testing and have come out negative.
Additionally, the breeder should be prepared to offer a health guarantee and an OFA certificate for the puppy.
You will probably have to pay more for your puppy if you want a dog of show caliber, or if you are after a particular color. But all German Shepherds are lovely creatures, and getting one into your house doesn't have to be expensive.
The Price Of A German Shepherd Puppy In Oregon
Just like with anything that we buy, the price plays a massive role. Some puppies might be more expensive than others, but whatever we pay, we want to be sure that we are getting the right value for our money.
While some breeders may charge as much as $600, others may sell puppies for as little as $200.
Before buying a puppy, it's crucial to do your homework and locate a trustworthy breeder who is listed with the American Kennel Club.
German Shepherd prices may vary depending on the dog's lineage, how health-tested it is, whether it is a purebred or not, and any prior training the puppy may have received.
You should always keep in mind that you get what you pay for. When it comes to an animal's health and welfare, it is not advised that you purchase one on a budget.
Conclusion
You can find the ideal German Shepherd puppy for you by using our list of the top German Shepherd breeders in Oregon.
Nowadays, finding a German Shepherd breeder is as simple as pulling out your smartphone, yet choosing a trustworthy dog breeder can occasionally feel like an overwhelming chore. It's not that easy to know how to trust.
After all, you are looking for a companion that you will love and cherish for years.
When buying one, try to stick with respected breeders who have a successful track record. We can assist if you are having trouble locating them or if you are just feeling overloaded by all the options available online.
Reading through our choice of German Shepherd breeders in Oregon should be a great way to get going in the right direction. And if you are not located in Oregon, why not take a look at our list of the best German Shepherd breeders in the entire country?
Hopefully, you will find a lovely GSD puppy for you.