A smooth-coated, confident, imposing dog with a sculpted athletic body is the epitome of a guard dog. If you had this image in your mind while looking for a dog, then this list of Doberman breeders in Washington will scratch your itch.
Doberman Pinschers are among the most popular medium-sized dog breeds in the world, and owning one is a privilege you should not skip on. Owning a quality dog is the most satisfying experience a human can have, so breeder choice is of utmost importance.
All the breeders in this list are reputable, and your only task after reading is getting in touch with those you liked the most. Scroll through their galleries, see socials for a sneak peek, and put an end to the search.
Doberman Puppies For Sale In Washington
1. Ravensown-KO Dobermans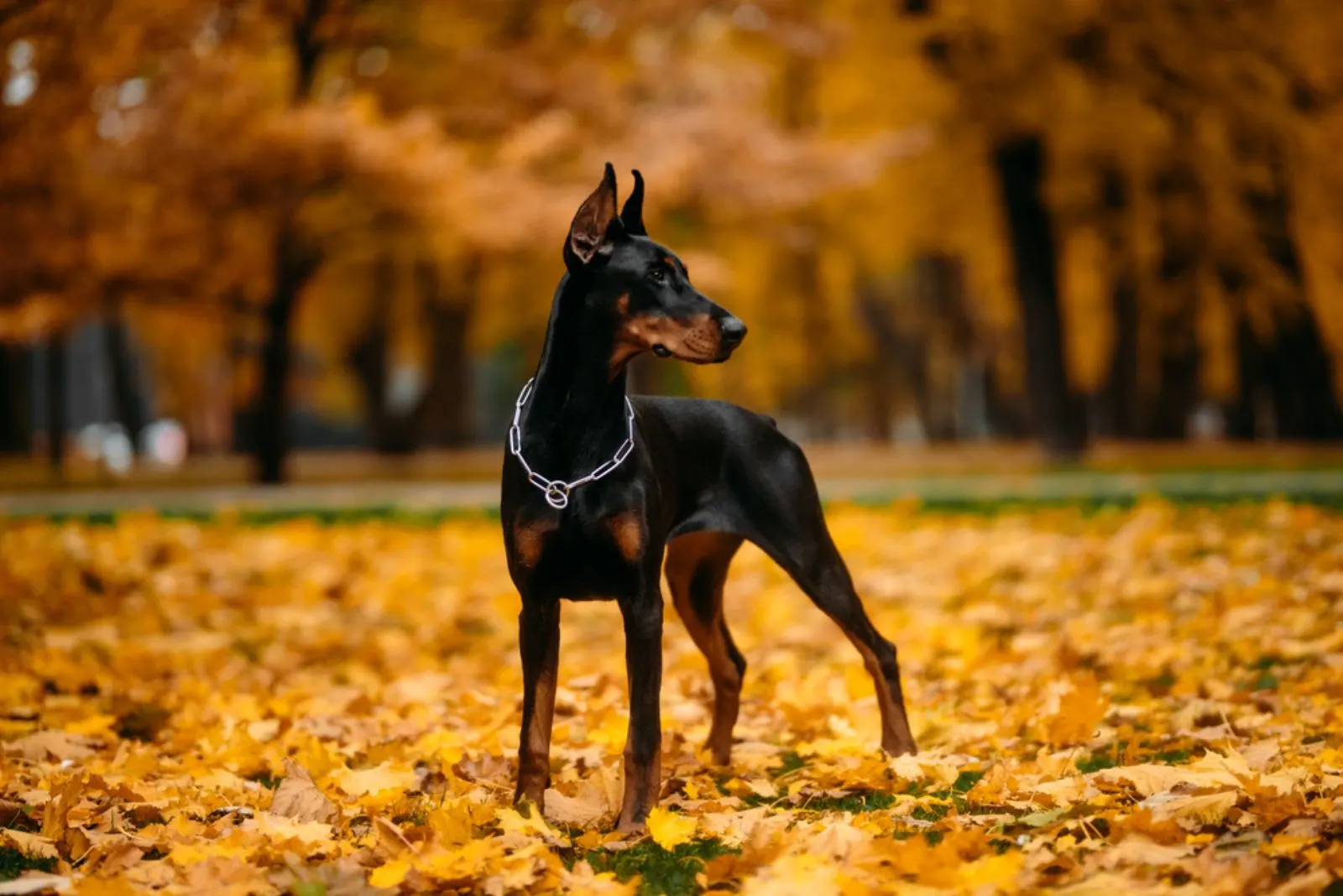 Handlers have a special relationship with dogs. Their love for preserving not only the physical appearance of a dog but also the work drive and loyal character keeps them at the top of any breeder list.
With over thirty years of experience in breeding Dobermans, the owner, Kim Owen, has won conformation shows, obedience, Shutzhund, and many other competitions with her dogs. She shares some training tips for new owners and educates them on what it means to own a Doberman.
All of the RKO dogs are AKC registered, vaccinated, dewormed, and screened for genetic diseases to confirm good health. You get a healthy dog and professional advice from a handler on how to make your life with the new Doberman pinscher better — not much more you could ask.
The dogs perfectly fit the Doberman Pinscher Club of America (DPCA) and American Kennel Club (AKC) breed standards, which means cropped ears and docked tails.
The Process Of Acquiring A Puppy
You can contact the owner via phone or fill out the contact form. Since they rarely have planned litters, you might be in for a long wait.
Because of this, all the information regarding deposits, pricing, and shipping is on inquiry only. The owner suggests reading the FAQ on their website to help you make a decision on owning a Doberman pinscher.
Breeder Information
Address: Granite Falls, Washington, US
Email: [email protected]
Phone: +1 425-330-4100
Website: Ravensown-KO Dobermans
Socials: Facebook
2. Deerun Dobermans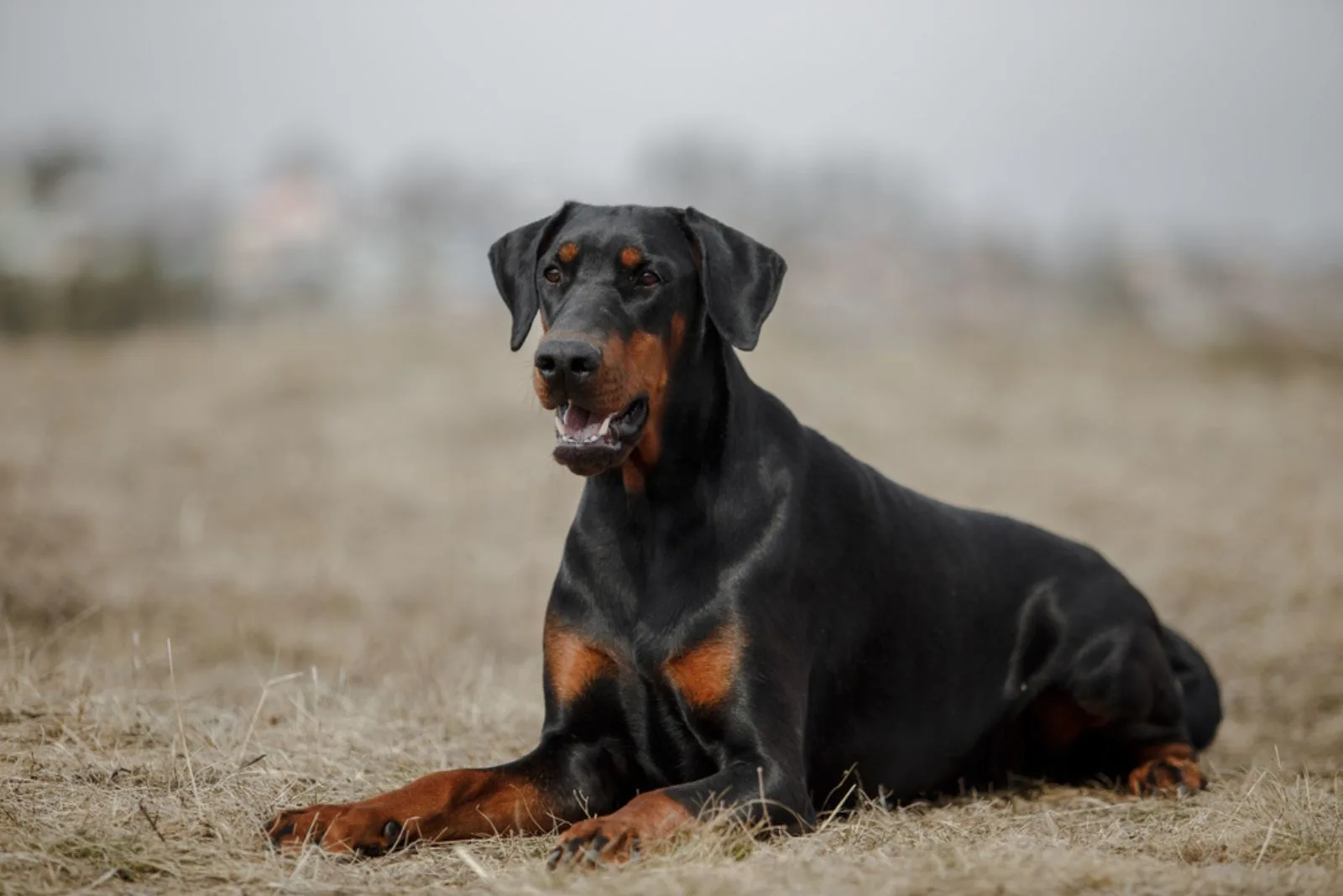 Russ and Dee Robinsons, the owners of Deerun, are incredibly proud of their accomplishments in handling and breeding Doberman pinschers. Their ideal for a Dobie is a self-assured, sensible temperament and working dog physique.
With a lengthy list of champion bloodlines, their breeding program keeps them producing some of the most impeccable sport, competition, and show dogs in Washington state.
Companion Dog Excellence (CDX) and IGP (Shutzhund) titles are a standard at Deerun Dobermans, so why shouldn't you own a dog with winning in its genes?
With all the health checks accounted for, AKC registration, ear cropping, and tail docking, they are longstanding members of the Puget Sound Doberman Pinscher Club (PSDPC). Their dogs are family members and go through real-life socialization "obstacles".
Deerun Dobermans actively provide dogs for different roles, such as nose dogs, service dogs, and therapy dogs. This reaffirms the immaculate temperament of their Doberman pinscher bloodlines.
The Process Of Acquiring A Puppy
Getting in touch with Dee can be done via phone, email, or contact form. Again, the waitlist will probably be long, and you might have to wait for a year until a new litter is available.
It is best to contact them immediately if you really want one of their championship-quality Doberman. Ask about contracts and pricing, including the deposit fee and transportation (if available).
Breeder Information
Address: Graham, Washington, US
Phone: +1 360-893-5338
Email: [email protected]
Website: Deerun Dobermans
3. Prima Dobermans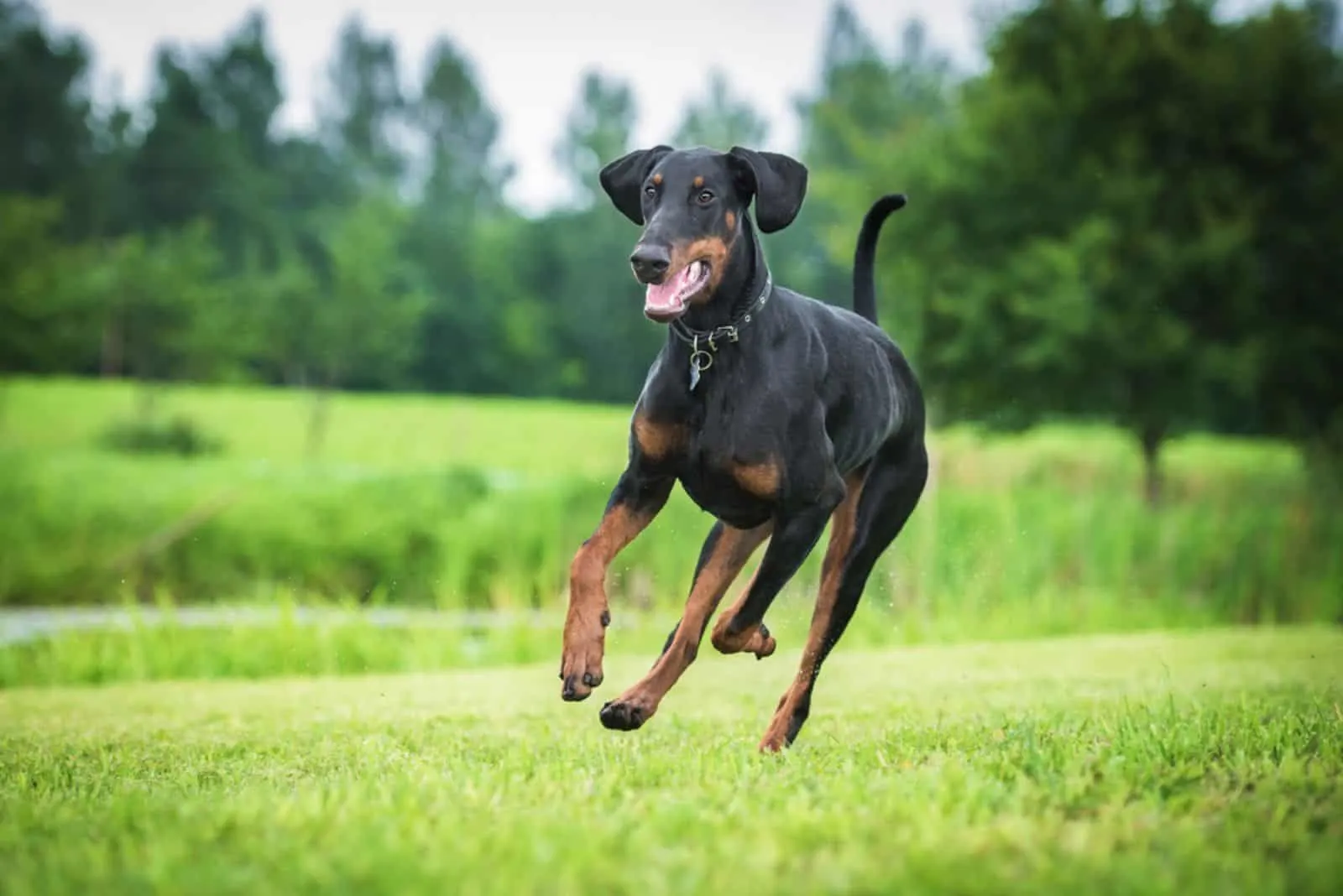 Several litters per year can be a sign of a business that focuses on money. This is why Prima only mates dogs that are perfectly balanced in terms of temperament and appearance.
This Doberman pinscher breeder has AKC-registered, health-tested loving companions for potential buyers. Whatever you imagined your new Dobie's role is, Prima's dogs will exceed your expectations. All puppies perform a Volhard aptitude test at seven weeks of age.
Feel free to ask for a referral, and they will gladly provide you with many if you cannot wait to get yourself this breed type. Healthy parents mean a healthy puppy, so with your Doberman pinscher puppy, you will get health certifications, AKC registration papers, and tips for living with a Dobe.
All you have to provide is a loving home and take great care of your new future champion. Dog breeders such as Prima will only consider applications that guarantee good living conditions. After all, you cannot just put your new competition dog in an apartment and call it a day.
The Process Of Acquiring A Puppy
Contact the owner via mail to receive a call. Shayna likes to interview her potential buyers, so expect a good, long conversation. Socials are mainly for keeping those on a waitlist updated on their puppy's activity and development.
Being a very serious and professional breeder, the owner is adamant that price should not be the first information of interest if you want to own one of the Prima dogs. If you do get approved, all the info on pricing, transportation, contract, and health guarantee will be given to you.
Breeder Information
Address: (near) Spokane, Washington, US
Email: [email protected]
Website: Prima Dobermans
4. Starlaine Dobermans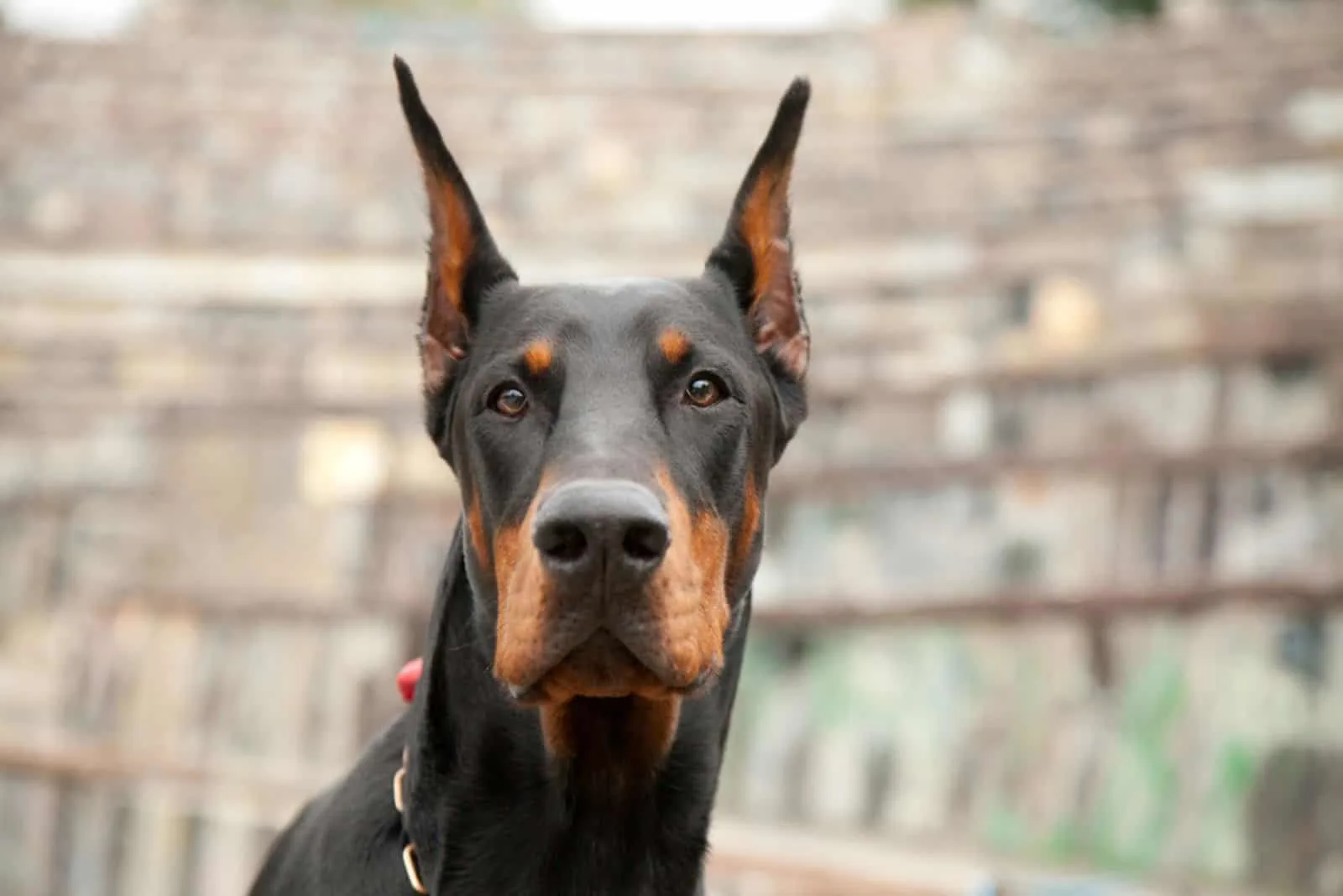 Who said having a full-time job makes it impossible to breed and handle dogs? A reputable breeder does not consider this impossible, and Elaine at Starlaine Dobermans is a living example of getting your passion project to the highest level.
Since 1987, the Renton-based owner has been active in the dog sports sphere and seeing the beauty of the Doberman pinscher, she decided to get her own female. Fast forward a few decades, and the Starlaine bloodline is among the most highly acclaimed dog competitors.
However, you might be surprised to see she is a Whippet lover too. Yes, you can buy a whippet puppy from Elaine if you prefer a more relaxed, Netflix-watching couch dweller over a Doberman. Read our list of Whippet breeders in the US if you want to explore more options.
Starlaine is a member of the Mt Hood Doberman Pinscher Club, the AKC, and the Puget Sound Doberman Pischer Club. You will find very good references from the clubs about Elaine's breeding program.
All dogs go through a full health screen that includes von Willebrand's, BAER, CERF, dysplasia, and other genetic/congenital diseases. The dogs are AKC registered and have their first round of shots and dewormer before being ready for your home.
The Process Of Acquiring A Puppy
You can email Elaine, and she will provide you with all the required information on puppy availability, pricing, deposits, and transportation will be given to you in the reply.
A phone call is also an option, but first, try sending an email. With the reply, you will receive a puppy application form to fill out, which is a requirement for a place on the waitlist.
The Starlaine waiting list is pretty long, and you will need to be patient if you have your eyes set on their Dobermans (or Whippets).
Breeder Information
Address: Renton, Washington, US
Phone: +1 425-228-7070
Email: [email protected]
Website: Starlaine Dobermans
Socials: Facebook
5. Northstar Dobermans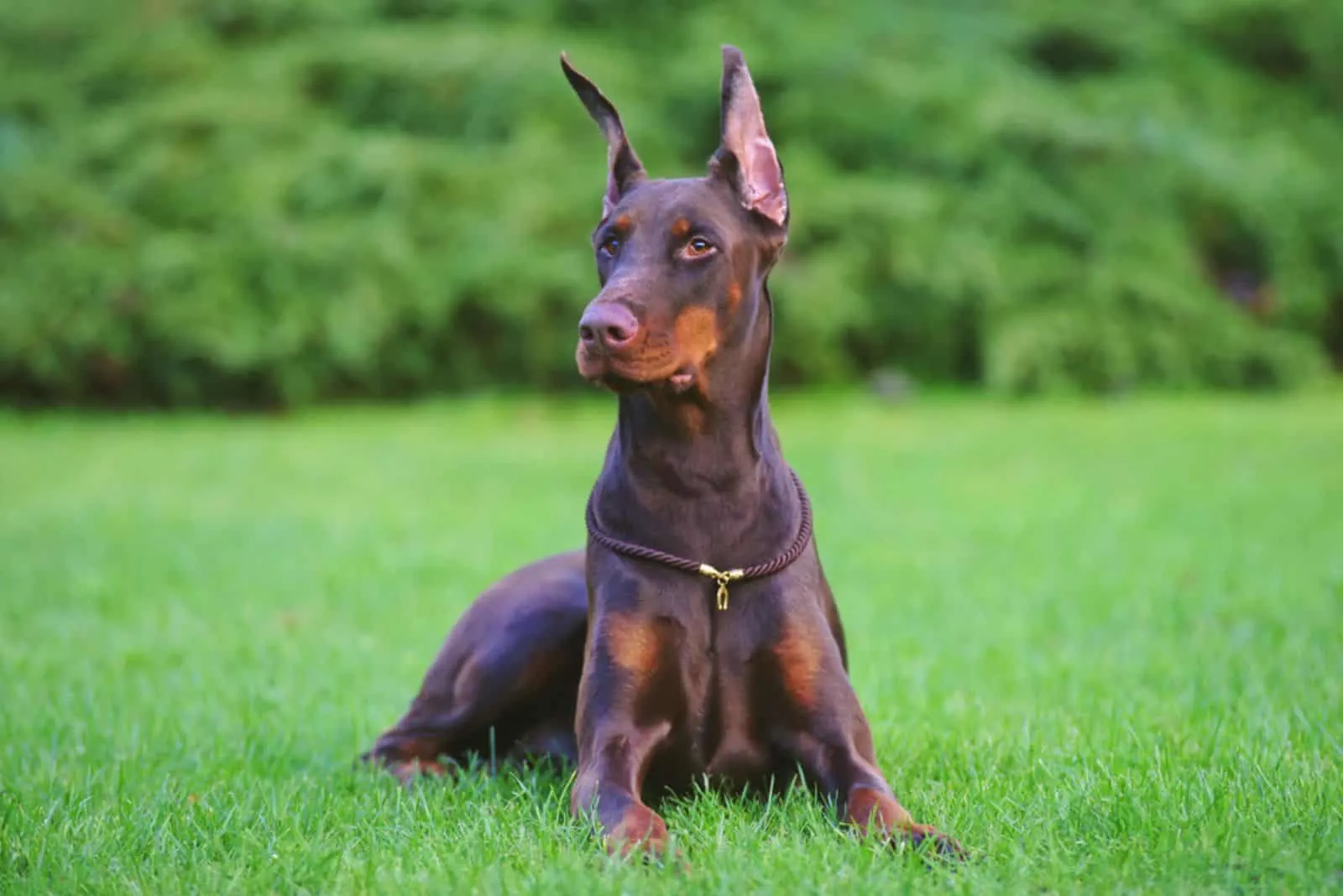 This is a household name for Doberman pinscher breeders in the US. You cannot talk about high-end Dobermans without mentioning Northstar, which is why I included it despite the fact it is located in Montana.
An expansive breeding knowledgebase built over the years yields some of the most incredible European Doberman pinscher bloodline offspring in the country. Part of the AKC's Breeder of Merit program, they keep pushing the limits of Doberman breeding.
Puppy parents are screened for genetic diseases to guarantee bloodline quality. You will receive pedigree documents going back several generations, health certifications, and confirmation of vaccination and deworming with your puppy.
All that, with proper care on your side, guarantees a long lifespan for your latest canine protector and companion. They are strongly against inbreeding and do not practice selling two related puppies to the same owner.
The Process Of Acquiring A Puppy
To inquire about a puppy or more information, you can fill out a short contact form to express interest. Keep in mind that this does not reserve a puppy.
For those who believe they have all the necessary information on the breed, there is a puppy questionnaire to fill out. It is rather thorough, and you will be able to see some segments regarding contractual obligations too.
Price, contract, deposit information, and transportation options can be discussed once you get in touch with Northstar.
Breeder Information
Address: Ronan, Montana, US
Phone: +1 509-264-1070
Email: [email protected]
Website: Northstar Dobermans
6. Stormborn Dobermans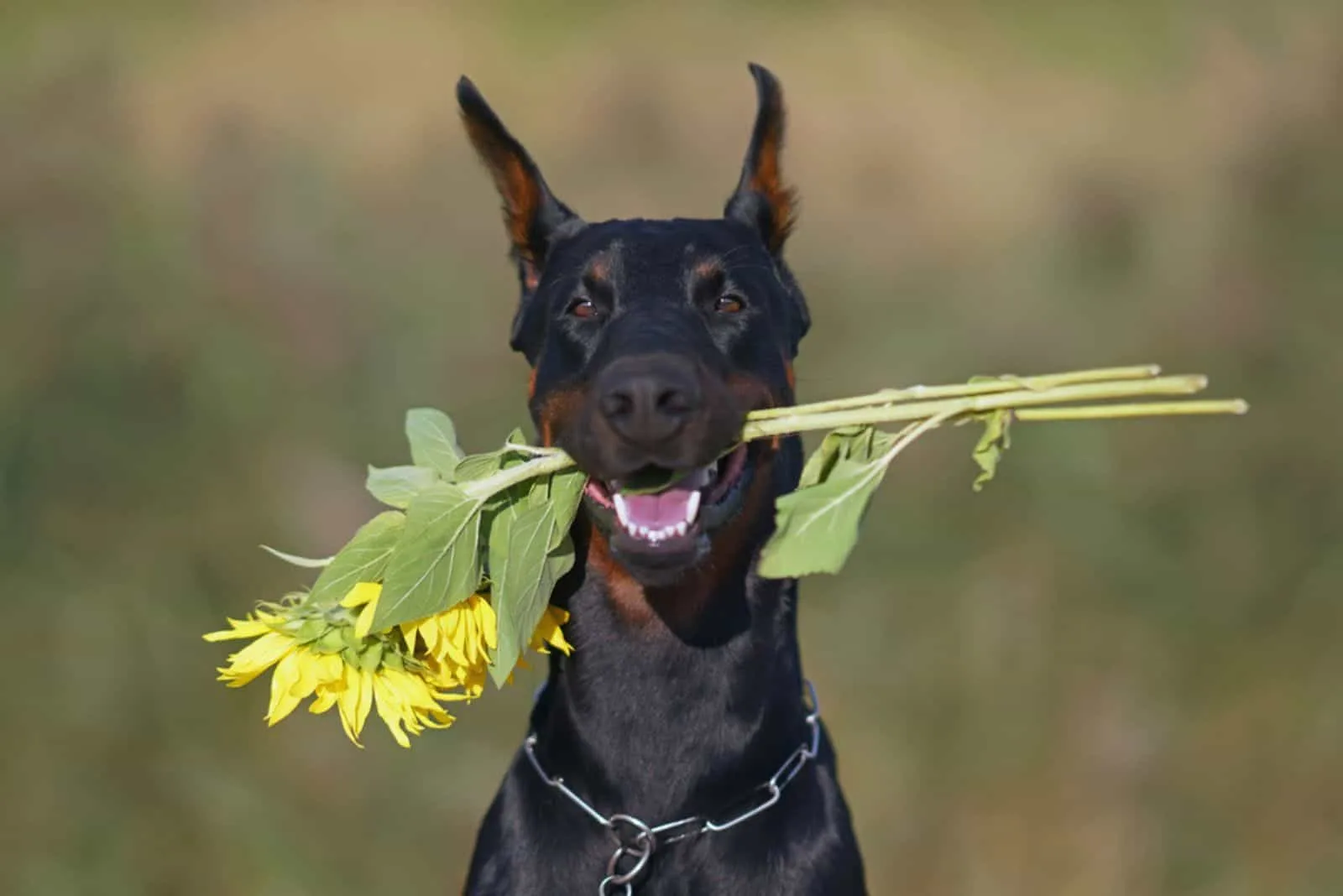 Breeding dogs is a difficult business. Breeding them well is even harder. The level of standard at Stormborn is impressive. Being a member of AKC and their B.R.E.D. with Hearth program and the DPCA is validation enough for getting a Stormborn Doberman.
Publicly known as the Super Puppy program, the Early Neurological Stimulation (ENS) method is implemented in the raising of every dog at Stormborn. Your puppy will come with the standard AKC registration, pedigree documents, Embark clear health screen, and crop & dock.
Adult dogs regularly attend conformation shows, and the owner, Annie St.Clair, does not retire them until they obtain the title of Grand Champion.
The Process Of Acquiring A Puppy
For contact, the owner only put up an email address. The litters are not that frequent, and skipping a year is not uncommon. Information on pricing, reservation or transportation are unavailable on the website, so best send an email.
Breeder Information
Address: Yelm, Washington, US
Email: [email protected]
Website: Stormborn Dobermans
7. Northwest Doberman Pinschers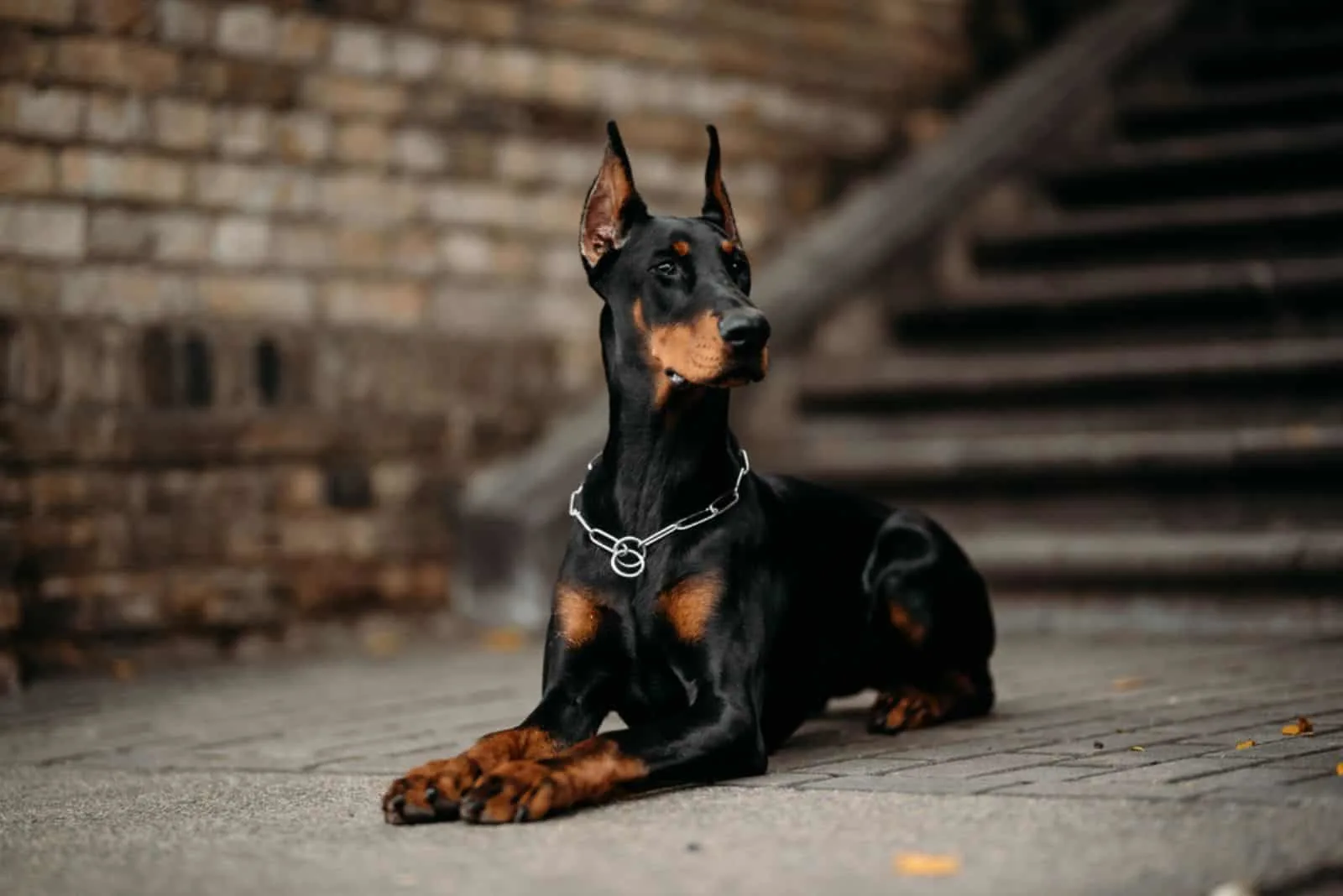 For all of you who are thinking of starting your own little Doberman breeding operation, good news. Northwest gives full AKC registration contracts to those who wish them. Of course, you can spay or neuter your dog, but you will not be forced to do so by the contract.
Their dogs are checked for congenital disease, so you can put your worries to rest. The usual vaccinations, deworming, cropped ears, and docked tails are all included in the price. You could say they are a true Doberman breed ambassador.
The Process Of Acquiring A Puppy
Email, phone, or contact form, you choose which one to use. At Northwest, they do not shy away from a call, so use that to your advantage if you wish to receive answers promptly.
The puppies are priced at $2500, but you will have to inquire about the deposit amount. You will have to get in line for a puppy, though, because the waitlist keeps getting longer. In terms of transportation arrangements, they got you covered here too.
Within WA, you will have to pay a flat fee of $200, with fuel being an additional cost. There is the option of a flight nanny for out-of-state buyers. You will have to ask the delivery agency (contact provided by the owner) for a quote, though.
Breeder Information
Address: Othello, Washington, 99344 US
Phone: +1 206-773-7325
Email: [email protected]
Website: Northwest Doberman Pinschers
8. Rafter 7 Ranch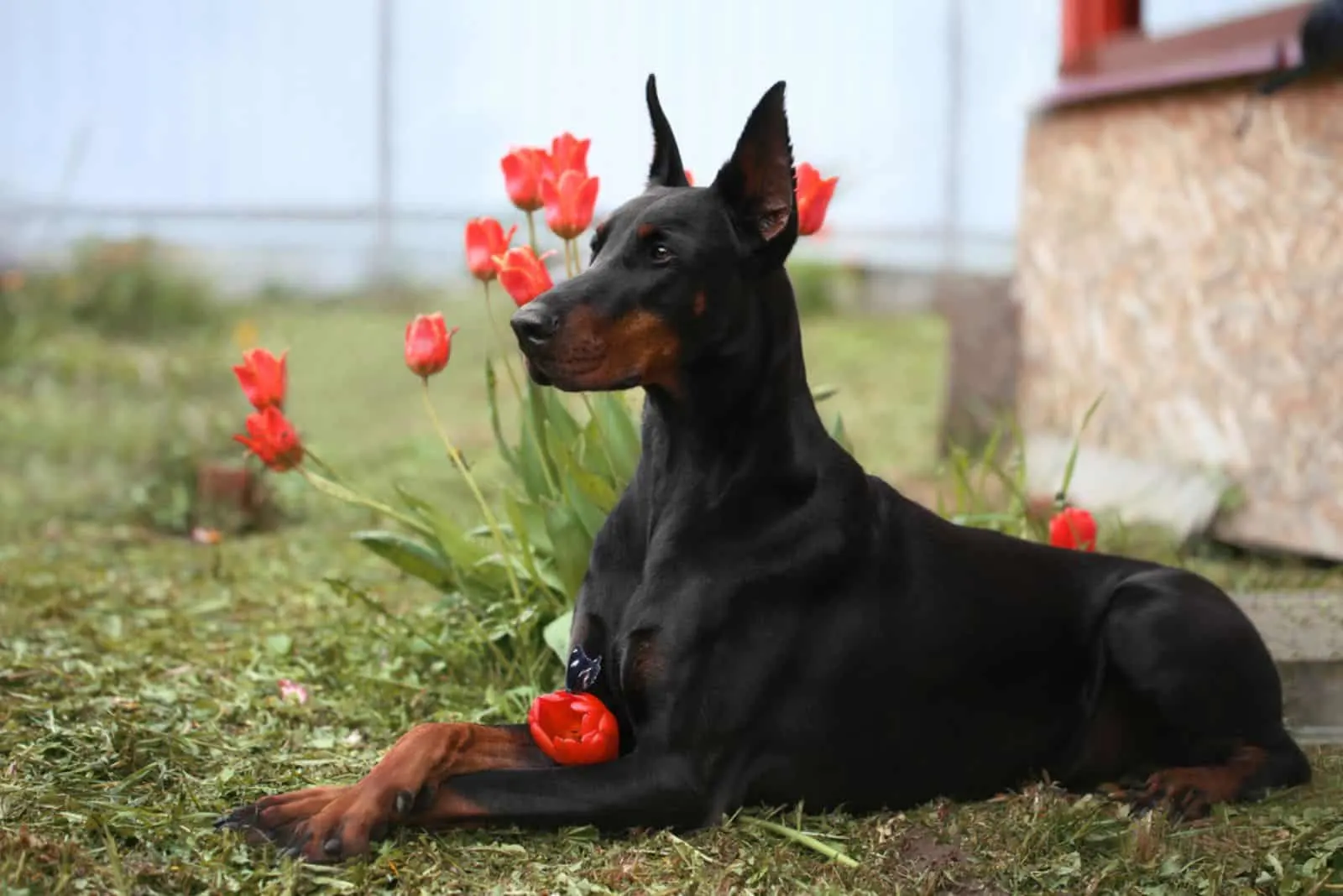 Ranch life is always exciting with animals around. What makes it even better is Doberman pinschers. At Rafter 7, there is no lack of experience when it comes to breeding quality dogs.
The owner works in the medical field, which provides them a headstart in terms of understanding the genetic and health side of breeding. Health screens for genetic diseases like dilated cardiomyopathy 1 and 2, copper toxicosis, and von Willebrand's are performed on all dogs.
Puppies and adults live in the family home, so socialization skills are excellent. You will receive a dog that understands family life and interacts with other animals — sign me up.
The Process Of Acquiring A Puppy
Email is your only option for getting in touch. At least that makes it easy to choose. Getting on the waitlist is the tough part. If you do make it on there, you could be looking at a year of waiting time.
If you are prepared to stoically endure the ticking of the clock, then you will have to contact the owner regarding price, deposits, and payment methods. Here is a tip: do not ask for the price first.
Rafter 7 uses PetSafe as their delivery service, and you will have to pay an additional fee of $450 for your puppy to be delivered via plane. If you plan on flying out to get the pup, then it will cost you $150 for the breeder to bring your Doberman to the Portland airport (carry-on included).
Breeder Information
Address: Vader, Washington
Email: [email protected]
Website: Rafter 7 Ranch Dobermans
9. Wingate Dobermans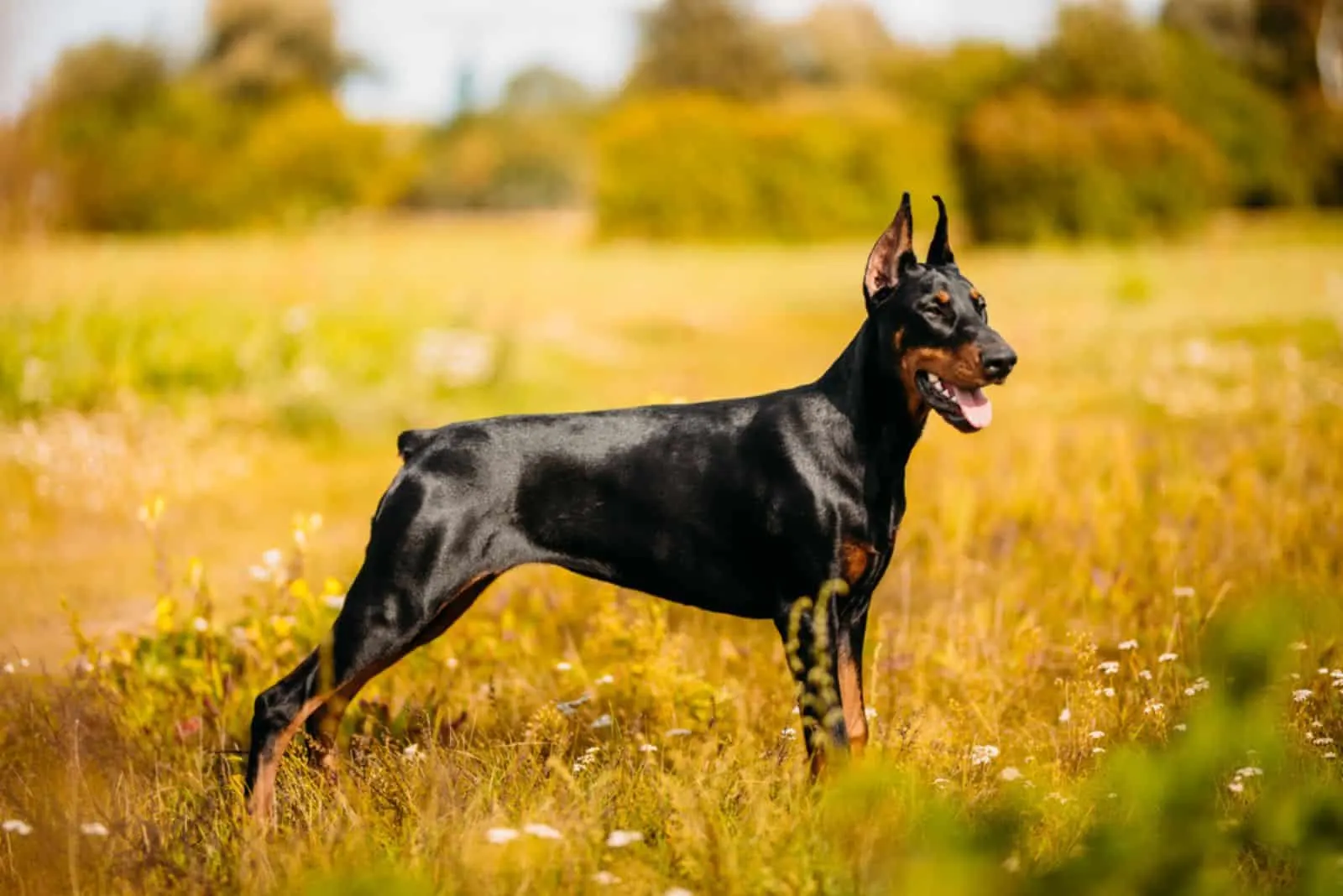 There are tiers to everything, and Wingate is no slouch when it comes to recognition awards. A Silver Level APEX Award for outstanding promotion of outstanding Doberman breeding standards is not a bad introduction.
With over thirty-five years of experience breeding Doberman pinschers and almost double that amount of Champion Dobermans in agility, conformation, and obedience competitions, Wingate delivers what is promised.
As members of the AKC and DPCA, they perform yearly genetic tests for some of the most notorious conditions that affect the Dobe, such as Wobbler's syndrome, cardiomyopathy, and von Willebrand's.
While there is no health guarantee for Dobermans due to their susceptibility to the mentioned diseases, their dames and sires are among the most reputable and healthy Doberman pinschers in the US and come dewormed, with cropped ears and docked tails, vaccinated, and AKC registered.
The Process Of Acquiring A Puppy
While the owners prefer being contacted by email, you can also call them. Their Napavine, WA, property can be visited after making an appointment. There is also a Facebook page where you can keep up-to-date with litters and events.
After sending an email, you will receive a pet or show contract (depending on what your Dobe's role will be) that has to be signed and sent back along with proof of deposit payment. The deposit amount will also be communicated in the response.
Limited AKC contracts will cost you $2500, while full contracts are priced at $3000. Information regarding shipping options is on inquiry if you are approved and put on the waitlist.
Breeder Information
Address: Napavine, Washington, US
Phone: +1 360-748-0945
Email: [email protected]
Website: Wingate Dobermans
Socials: Facebook
10. DanBar Ranch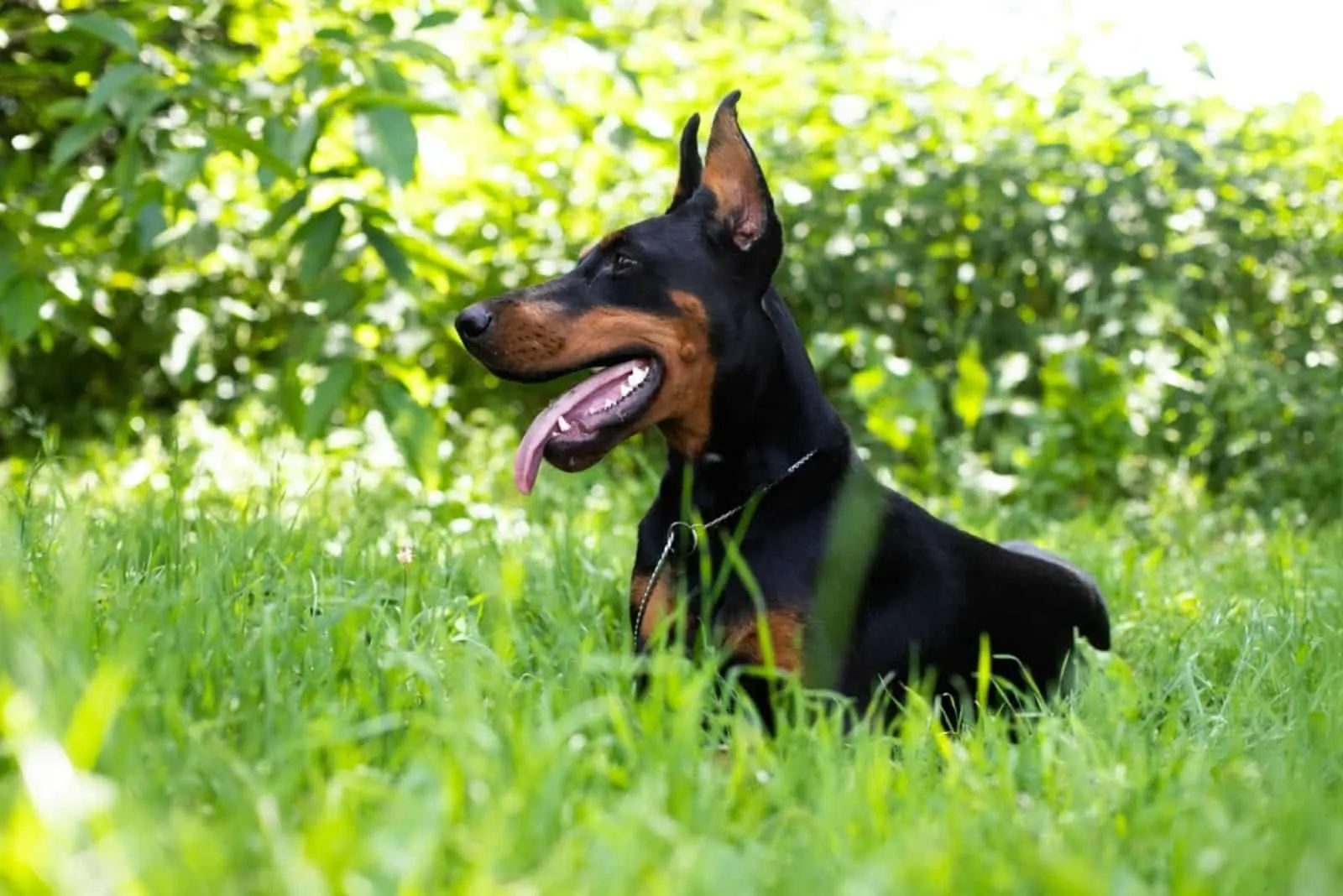 If you are looking for a Doberman and dog lover in general with a more than a frank approach to potential buyers, then DanBar will be the breeder for you. The owner, Diane Jessup, has been at it for over thirty years, and even though she is now disabled, her passion is greater than ever.
Her performance dogs have plenty of awards that speak of Diane's ability to handle and breed. Pulling weight, Schutzhund, tracking, or obedience, she has won them all with her Dobes and Pitbulls.
The effort to improve the Doberman pinscher's health by trying to remove the ingrained genetic conditions that have been plaguing the breed for a while is quite clear. She is part of AKC's Bred with H.E.A.R.T. program, a former animal control officer, and a hobbyist breeder.
Hobbyists like Diane are badly needed in the breeding business — she is knowledgeable and experienced in working with animals, with accolades to confirm it. Rest assured, you will not have to worry about questionable health or customer experience with DanBar.
The Process Of Acquiring A Puppy
You will have to send an email and await the owner's response. It can take up to two weeks, but Diane invites you to send a follow-up email or call her in case you do not receive a response in that timeframe.
Puppy pricing, deposits (only by PayPal), puppy application, and other important info will be shared with you in the email response. Visitations are only by appointment, with a list of rules and recommendations you can find on this link.
Breeder Information
Address: Goldendale, Washington, US
Phone: +1 509-767-7127
Email: [email protected]
Website: DanBar Ranch
Socials: Facebook
11. AKC Marketplace or Gooddog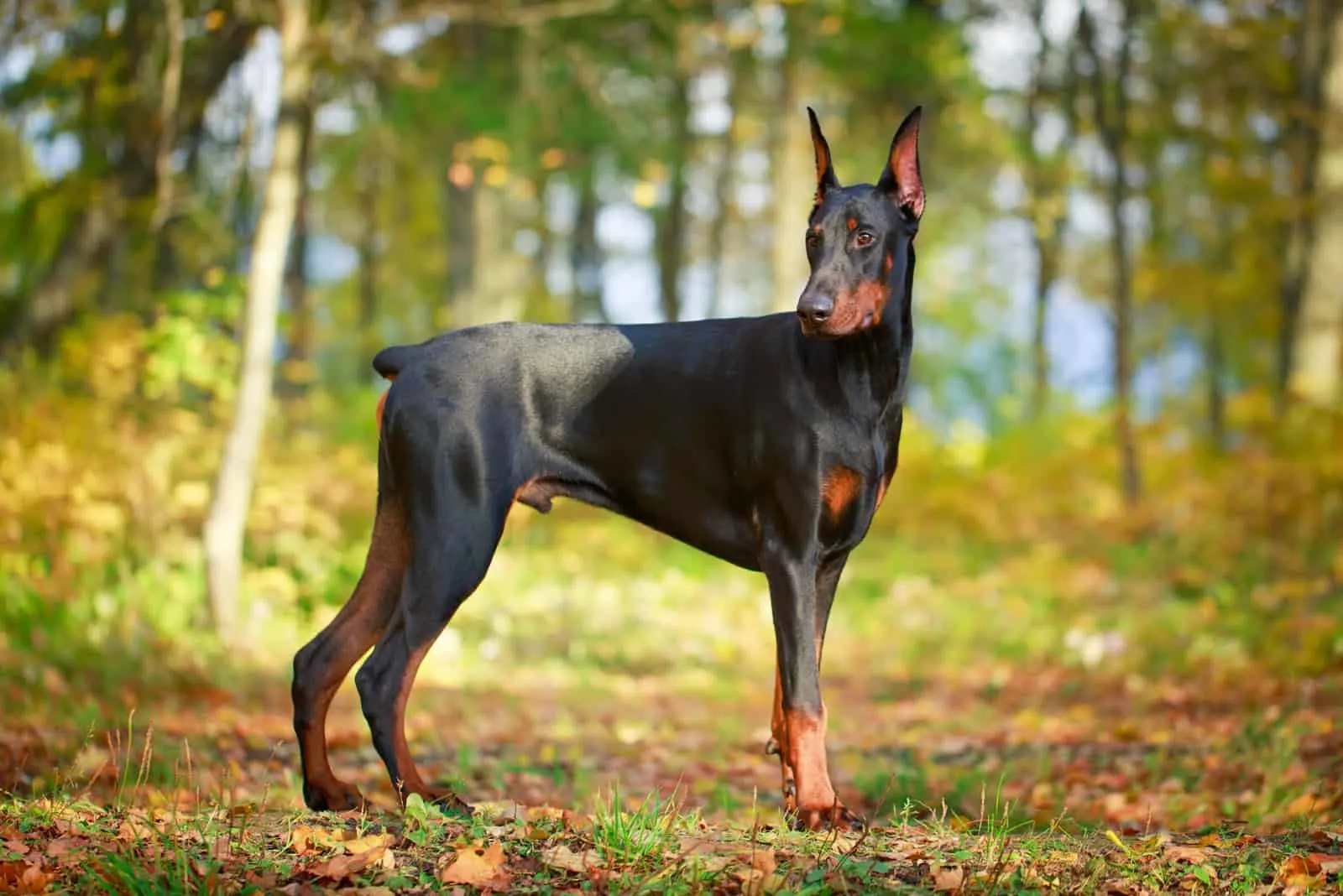 Plenty of quality Doberman breeders do not invest in websites and online marketing, so they are invisible to those who browse the web for puppies. The American Kennel Club and Gooddog provide a platform for them to sell their puppies.
These breeders have to go through checks and can sell their puppies only once approved by AKC or Gooddog inspections. The information is verified, and then they are given a spot on the certified breeder list.
I have linked the websites for Doberman breeders in Washington on the AKC Marketplace and Gooddog.
Conclusion
Here is hoping you have one or two breeders in mind. Dobermans are held in high regard, and the Doberman breeders in Washington are very proud of their success. If you decide to get one, then do not contact the breeders wanting to know about the breed.
Educating yourself before any inquiries is the best option. That way, you will show the intent of buying instead of just calling or sending an email for the sake of price. Dobermans are expensive, which is why most breeders on the list do not disclose prices.
It is not because they are ashamed of putting a three or four-thousand-dollar price tag on the website but because it helps filter people whose primary concern is the price. It is absolutely normal to have a budget for something, but skimping on a dog is ill-advised.
Do not go bargain hunting for quality dogs. You will end up losing money and keep hemorrhaging it if the dog develops genetic conditions due to poor breeding practices. I always like to caution you instead of getting you excited when living beings and money are involved.
One last thing — consider adopting a rescue Doberman if cost is an insurmountable obstacle.