The Cane Corso is a mastiff dog breed with Italian roots. Originally, Cane Corso dog was bred for the purpose of guarding properties, as well as hunting. They are a very large breed and can weigh up to 120 pounds. Cane Corso shouldn't be your first choice if you are an inexperienced dog owner.
These guard dogs have become extremely popular in the United States of America, especially in the last couple of decades. Most reputable cane Corso breeders import their quality breeding stock from Italy, Ensuring impeccable personality and appearance traits. Today we are going to talk about such Cane Corso breeders in Colorado.
Hopefully we will answer your question "Where can I find a Cane Corso puppy?" in the following text.
We have carefully selected the best five Cane Corso breeders in Colorado to help you find the perfect puppy.
If you are looking for a family pet, guard dog or a companion to take out on adventures keep reading to find out where you can adopt them.
Cane Corso Puppies For Sale In Colorado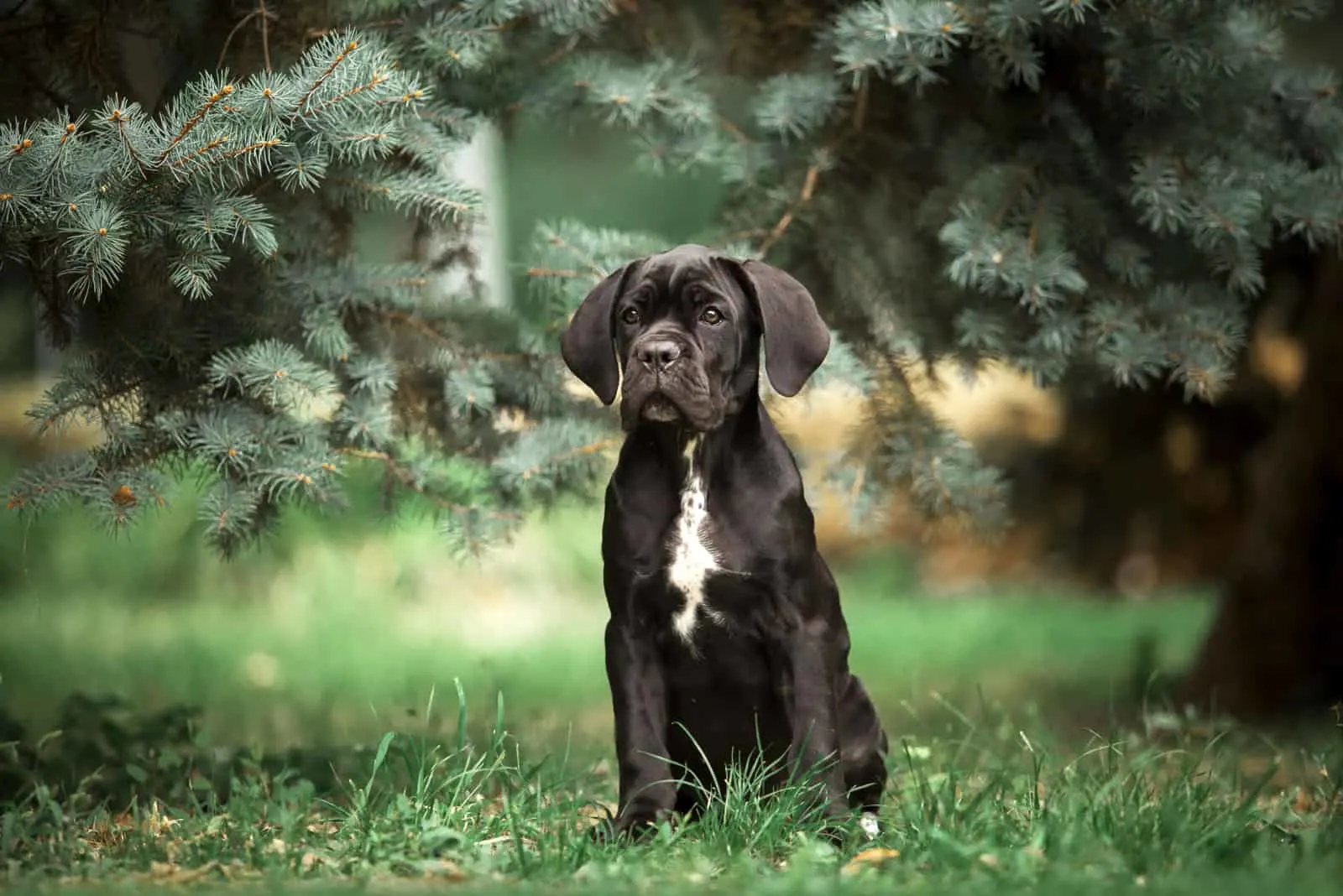 Due to the fact that the Cane Corso Italiano has become widely popular across the United States, many people started breeding these guard dogs. Because of that widespread interest and high demand for this dog breed many prospective Cane Corso owners started searching for reputable breeders.
Unfortunately as there are many quality Cane Corso breeders in Colorado, there are also irresponsible and unethical Cane Corso breeders in Colorado.
Our task was to filter out those unethical ones and raise awareness about the dangers of purchasing a Cane Corso puppy from an unethical breeder. Some unreputable Cane Corso breeders include backyard breeders, as well as puppy mills and pet stores that work together to produce as many puppies as possible. Note that you should not ever prefer quantity over quality when it comes to the Cane Corso breed.
There is so much that can go wrong with irresponsible breeding with this dog. Cane Corso is firstly a large dog and secondly it is very strong willed, as well as assertive which makes the training process complex.
Luckily these Cane Corso breeders in Colorado understand the Cane Corso breed well, so not only do they produce healthy and high quality puppies, but they also make sure that each Cane Corso puppy is well socialized and trained. Let's meet some of the most reputable Cane Corso breeders in Colorado.
1. Windy Pine Cane Corso, Wyoming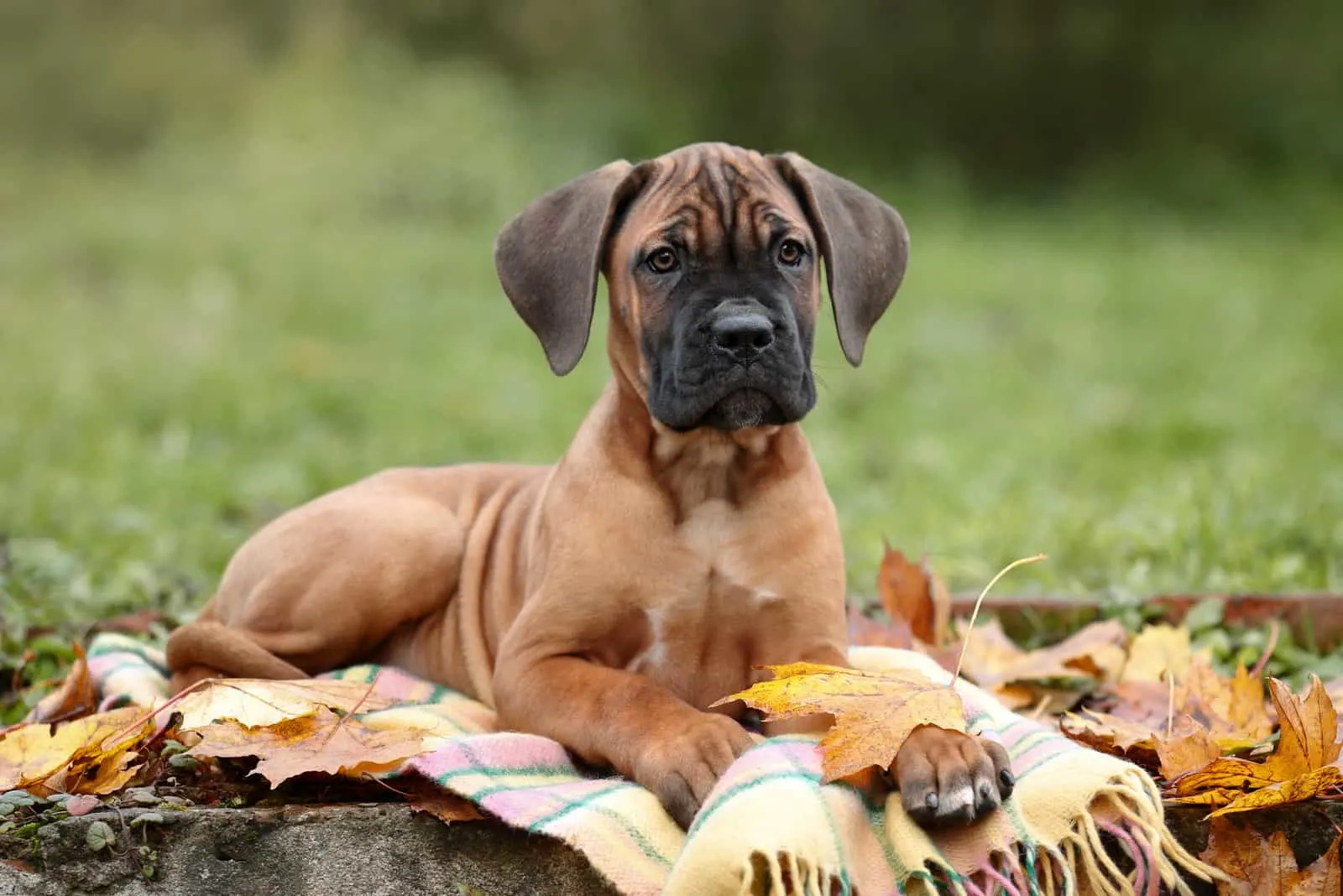 Pine Cane Corso, are nested in Cheyenne, Wyoming. That will take about one and a half hour drive from Denver, Colorado. This amazing breeder takes pride in producing and raising obedient and sound tempered champion Cane Corso puppies. Their AKC registered Cane Corso dogs show incredible results in obedience, confirmation and agility shows.
Besides the Cane Corso breed, this reputable breeder has a lot of experience with other medium to large dog breeds such as Bull Terriers, Labrador Retrievers, Boxers, Pitbulls, Rottweilers, etc…
You can see all of their accomplishments on their website. Alongside a healthy breeding program this responsible Cane Corso breeder puts great emphasis on finding the responsible owner. If you want to provide a new home for a Windy Pine Cane Corso puppy, you will have to go through the home screening process and place a deposit on your new Cane Corso pup.
We advise you to send the Windy Pine Cane Corso team an email in which you should introduce yourself and describe the living conditions you offer to your new puppy.
Windy Pine Cane Corso details
E-mail: [email protected]
Website: Windy Pine Cane Corso
Phone: 517-896-1417
Location: Cheyenne, Wyoming, Colorado, United States
Facebook: Windy Pine Cane Corso
Instagram: @windypinecanecorso
2. Omaggio Cane Corso Kennels, Franktown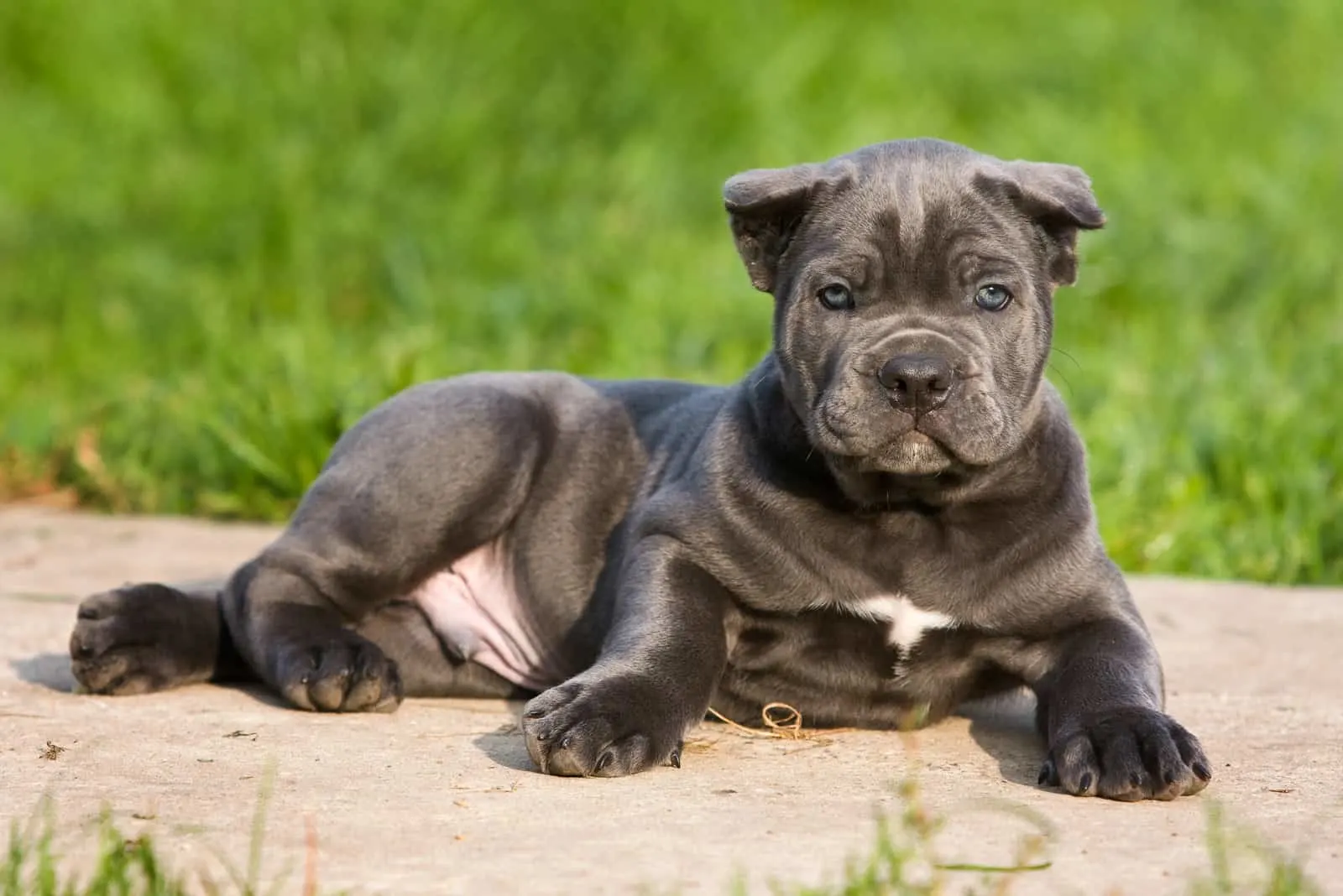 Next on our list is the Omaggio Cane Corso breeder, they produce each litter with a lot of thought on the parent dog's health condition, therefore each parent Cane Corso dog goes through a series of genetic health examinations by the Orthopedic Foundation for Animals (OFA).
These quality dogs are not only the healthiest dogs around, but they are also the most beautiful Italian mastiffs you will find. Note that Omaggio Cane Corso only offers occasional litters of Cane Corso puppies for sale, if you decide to purchase their quality dog, you will not only get a show dog but also a loving family companion.
This reputable breeder has already socialized, health checked and provided the first set of vaccinations to each of their Cane Corso puppies so you don't have to worry about that. They do not crop Cane Corso puppy's ears unless it's a show or working dog.
Omaggio Cane Corso puppies are all-time AKC champion dogs. Once you open their website, you get to see a long list of awards and accomplishments.
Needless to say that these wonderful Cane Corso breeders take extremely good care of all Cane Corso dogs inside their kennel. They take the buyer screening process very seriously. If you are a potential Cane Corso owner, the Omaggio team will help find a suitable Cane Corso puppy for you.
Aspiring owners are welcome to meet and pick up their Cane Corso puppies. Omaggio team also offers a partway pick up. If you are on the other side of the U.S, or in Canada, Omaggio Cane Corso offers transport and shipping options.
Omaggio Cane Corso details
E-mail: [email protected]
Website: Omaggio Cane Corso
Phone: (303) 663-6565
Location: Franktown, Colorado, United States
Facebook: Omaggio Cane Corso Kennels
Instagram: @omaggiocanecorso
3. FreCon's Cane Corso, Fountain
This high quality dog breeding business is run and owned by a veteran who understands the true nature of the majestic Cane Corso breed.
Therefore knowing that the Cane Corso is a specific guard dog that requires strict training and early socialization.
The FreCons Cane Corso team is dedicated to providing excellent training methods in order to develop a loving family pet. Their website offers a lot of information about their quality sires and dams, as well as upcoming litters and breedings.
What to expect from FreCon's Cane Corso dog? A mesmerizing appearance, incredible strength, outstanding intelligence, and endless affection!
FreCons Cane Corso produces a variety of Cane Corso colors. Future Cane Corso owners can choose between solid black, fawn, chestnut and black brindle Cane Corso puppies. Not only will this be your trusty guard dog, but the FreCon's Cane Corso pup has all the predisposition to be an award-winning show dog.
Keep updated on future litters by following FreCons Cane Corso Facebook page and website. Also make sure to check out the Cane Corso photo gallery!
FreCon Cane Corso details
E-mail: [email protected]
Website: Frecon's Cane Corso
Phone: 719-217-4995
Location: Franktown, Colorado, United States
Facebook: Frecon's Cane Corso
Youtube: Frecon Kennels
4. Castleguard Cane Corso, Cedaredge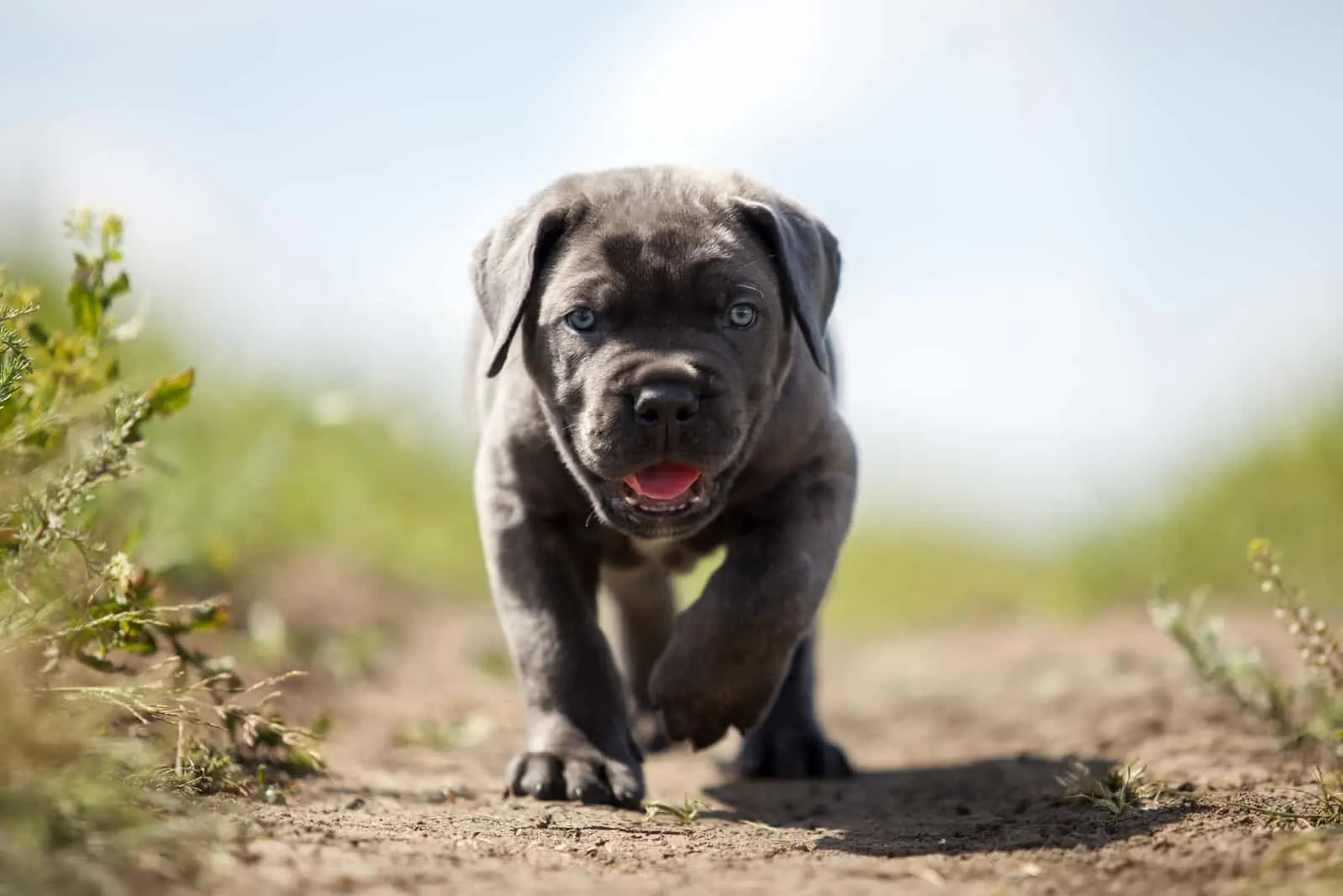 Instagram: Castleguard Cane Corso Castleguard Cane Corso takes pride in breeding their dogs to the historical type standard. Size, color or breeding fads do not take priority in the breeding process at Castleguard Cane Corso.
Instead, they emphasize the athletic capabilities for the breed, such as, the functional structure, easy and effortless movement. Above all, the number one priority is to breed the healthiest dogs.
One of the few programs in the USA to achieve 100% certified hips. They have a very low rate of total replacement occurence of the hips, it's less than 5%. This only proves that their Cane Corso breeding stock is among the healthiest in the dog breeding world.
Castleguard Cane Corso dog breeders also believe in placing their knowledge in the future generations of dog breeders and devote a lot of their time to equip the next generation of breeders with great knowledge, as well as their clients so they can raise well adjusted and healthy dogs.
By using the historical knowledge and methods of the past and applying them with modern science and instruments, Castleguard Cane Corso preserves the best of both worlds.
Castleguard Cane Corso details
E-mail: [email protected]
Website: Castleguard Cane Corso
Phone: (303) 663-6565
Location: Cedaredge, Colorado, United States
Facebook: Castleguard Cane Corso
Instagram: @castleguard_ kennels
5. Rosso Räk Cane Corso, Denver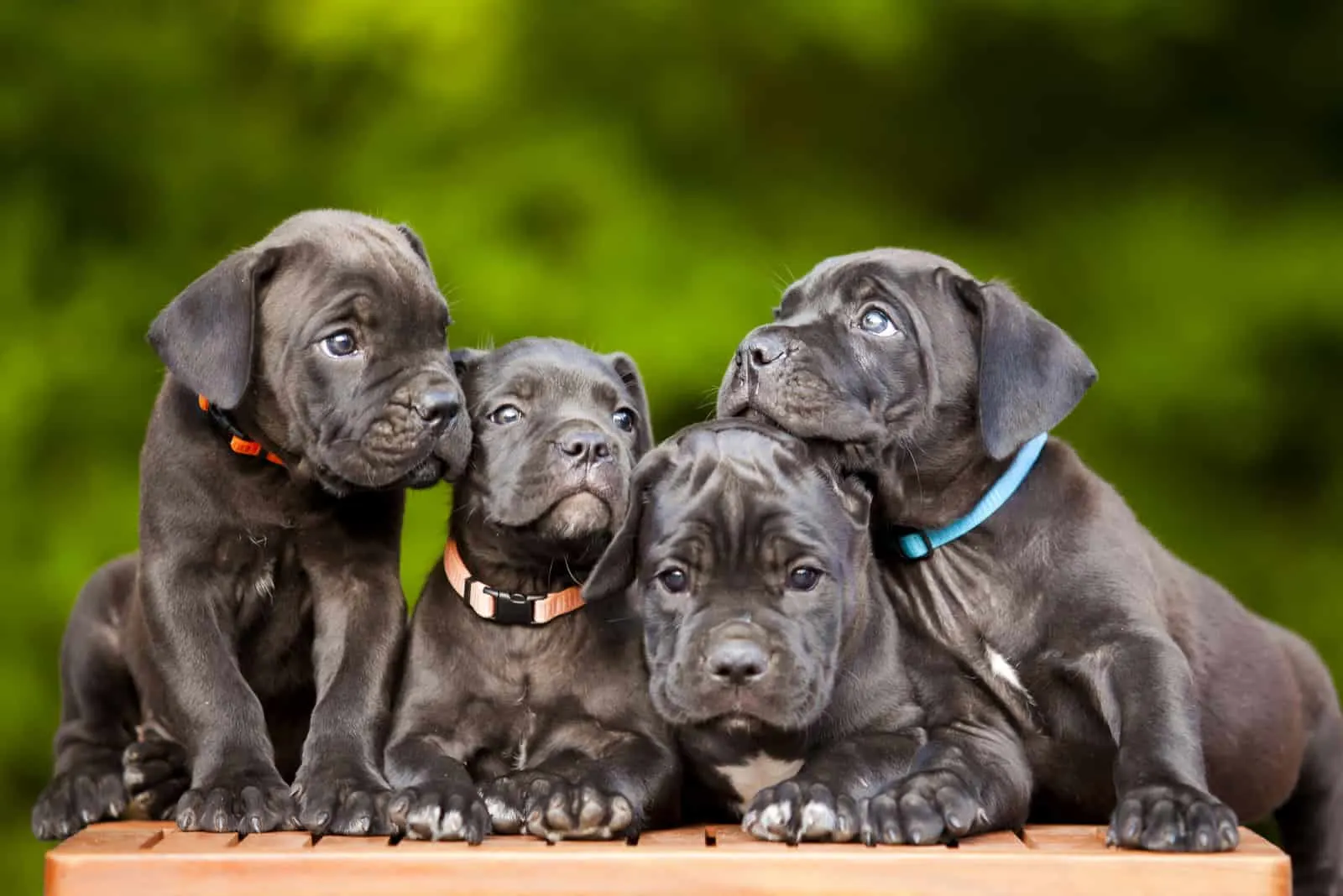 Rosso Räk Cane Corso, also known as Red Rock Cane Corso, devote their time to ensuring a safe, caring and loving environment for their breeds.
They take steps to make sure to follow all of the guidelines that are in place by the Cane Corso Association of America. Main focus is on keeping these working dogs happy and healthy until the time comes to leave and be happy with a new owner in their new loving home.
Nutrition also plays a key factor in raising their breeds, as well as an emphasis on early months of a cane corso pup. Rosso Rak Cane Corso offers years of experience and the best of the bloodlines of their breeds. If you are looking to find Cane Corso's of the highest quality this is a good place to start.
Rosso Rak Cane Corso details
E-mail: [email protected]
Website: Rosso Räk Cane Corso
Phone: (303) 875-1408
Location: Denver, Colorado, United States
Facebook: Rosso Räk Cane Corso
Instagram: @rosso_rak_corsos
How Much Should A Cane Corso Puppy Cost In Colorado?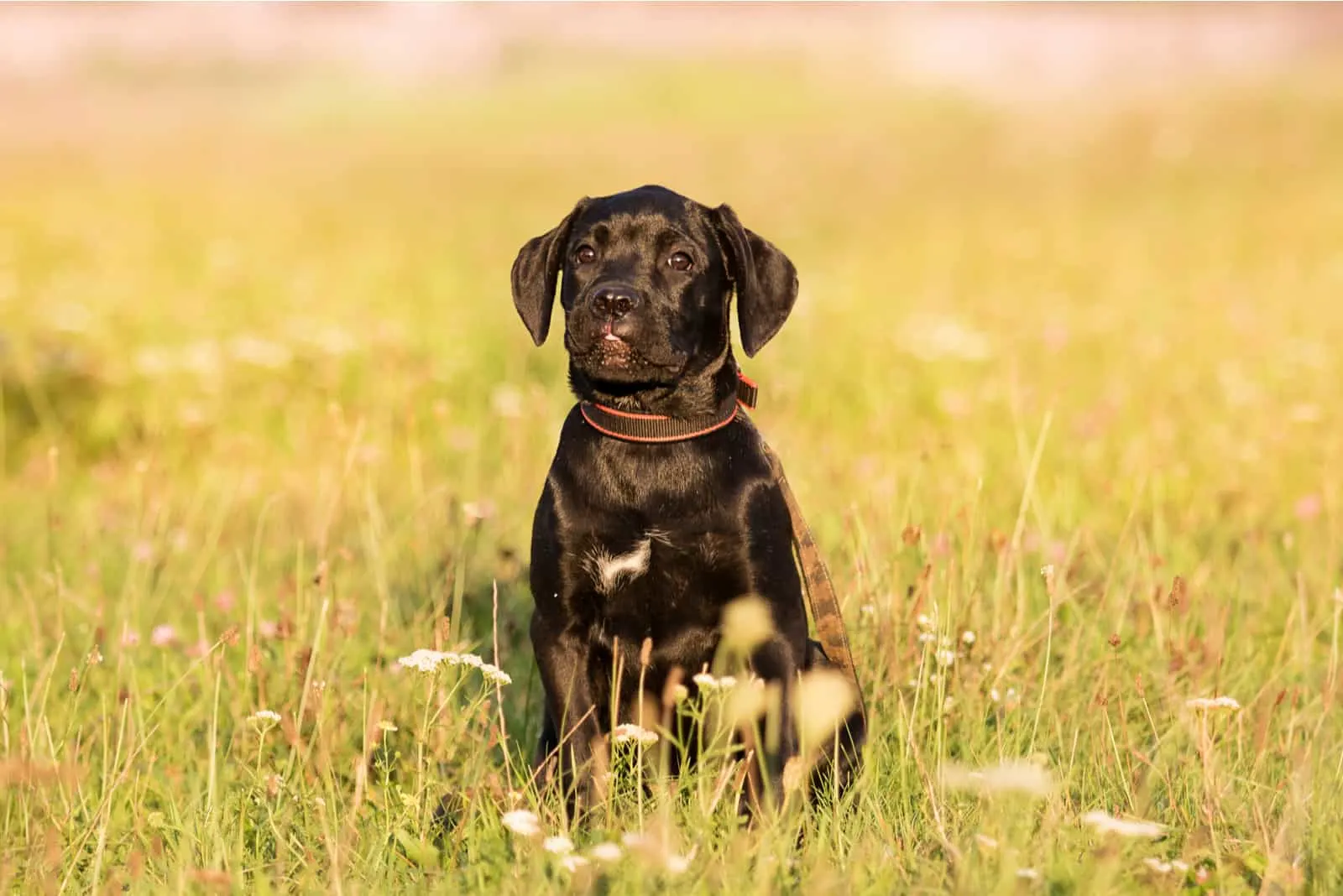 The price for a purebred Cane Corso puppy ranges between $1000 and $4000. In some cases a high quality purebred Cane Corso puppy may cost up to $9000.
This is quite a wide range, right?
If you are wondering why there is such an extensive range between prices you should know that each dog breeder has its own unique dog breeding program. That means that each Cane Corso breeder in Colorado puts in special care and time into developing high quality Cane Corso characteristics of the official AKC breed standards.
The better the Cane Corso breeding program the higher the Cane Corso puppy price.
Of course, your expenses don't stop by purchasing only the puppy, there is so much more to take into consideration, for example, the first year expenses of owning a Cane Corso puppy may reach over $1500. This is a large sized dog, so feeding a Cane Corso puppy is going to cost more than feeding a small sized dog.
As the Cane Corso puppy gradually develops it requires bigger portions of quality dog food. You will also want to invest into a good Cane Corso brush, despite their short coat, Cane Corsos periodically shed and you will want to minimize the amount of shedding.
Some dog owners prefer male over female Cane Corso dogs, but when it comes to the price there is no major difference between the cost of male and female Cane Corso dogs. The only thing when it comes to female Cane Corso dogs is that spaying procedures may cost more than neutering a male Cane Corso dog.
Buying a Cane Corso dog from a reputable breeder minimizes the cost of first year vaccinations and microchip implants because most dog breeders already invest into these health procedures.
However, if you decide to adopt the Cane Corso dog the adoption fee ranges from $150 to $200, although puppy adoption is a great gesture and you would spend less money for a sheltered dog, but there is a chance that the medical and other expenses would come to the same amount as purchasing from a reputable breeder.
This is due to the fact that most sheltered Cane Corso puppies and adult dogs don't have an unknown history of health checks or any medical procedures.
Final Thoughts
If you have decided to purchase a Cane Corso puppy I must admit that you are a brave future dog owner. Dare I say that it takes guts to own a dog such as a Cane Corso. Be prepared to spend a lot of time and dedication to your new guard dog, as it will require constant mental stimulation and physical activity.
The Cane Corso Italiano makes a great family pet for families with small children. Most people are surprised when they find out that intimidating looking Cane Corso gets along beautifully with children. Say goodbye to hiring nannies because the Cane Corso dog will make the perfect nanny. Generally speaking, the Cane Corso dog isn't an aggressive dog breed
This is a common misconception because they can appear large and frightening. In reality Cane Corso dogs are extremely intelligent, loving and devoted to their human pack. It just takes a Cane Corso owner to establish a dominant role when raising and training their Cane Corso puppy.
The last thing you want for such a large dog to be the boss of you and everyone in your household. With a lot of experience behind them, these cane corso breeders in Colorado are happy to inform you about what it takes to own a Cane Corso dog.
Besides that, they will provide you with only the top quality Cane Corso puppy and follow you throughout the dog's life.
Related Content
• Blue Heeler Growth Chart – How Big Will Your Blue Heeler Get?
• Australian Shepherd Growth Chart – How Big Do They Get?