Finding trustworthy Boston Terrier breeders in Ontario isn't as challenging as it may at first look. Still, you need to be very careful, especially online, as there are plenty of scammers about.
Boston Terriers are adorable pups that are in high demand in Canada, as well as in other countries of the world.
Since they're quite popular, places like puppy mills and backyard breeding spots might try to make as much profit as possible from this breed.
To save you from endless searching, I have gathered some of the best Boston Terrier breeders in Ontario, who will provide you with top-quality, healthy puppies.
Read on to find out where the best places to find your new pet are!
Boston Terrier Puppies For Sale In Ontario
1. Selectabull Reg'd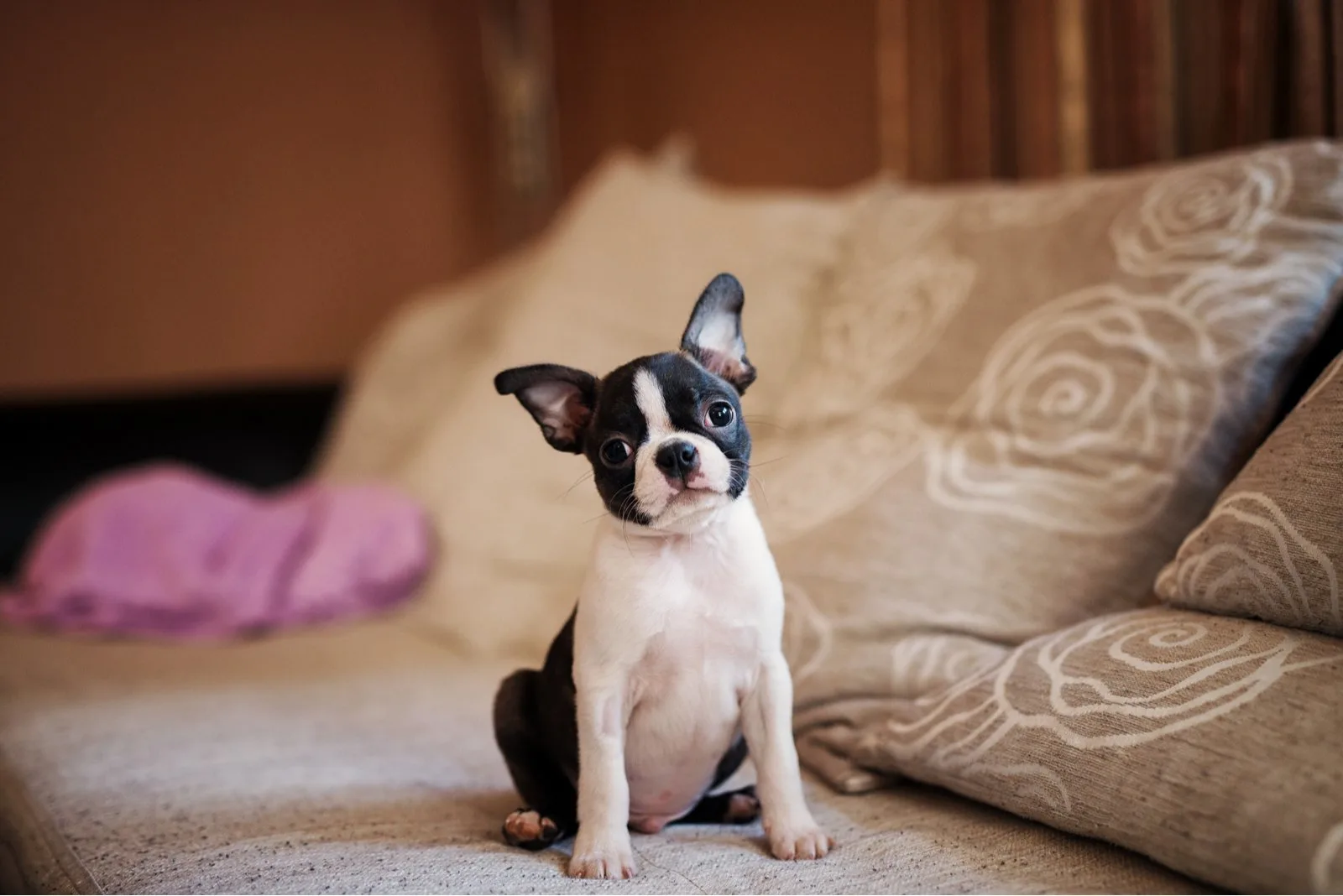 This is one of the small-scale breeders of Boston Terriers and they have been producing some of the best pups in the region for more than two decades.
Dwayne and Shelley have been in this business for years, which is why they're considered experienced breeders of this adorable breed.
Breeding Boston Terriers isn't just their job or obligation; it's more out of their passion for these canines and their amazing traits.
Puppy Quality And Colors
The fact that they're raising show dogs that are acknowledged by the Canadian Kennel Club (CKC) is more than enough to tell you that the owners of the kennel are responsible breeders.
However, in most cases, the puppies they offer for sale are family pets that might not be completely suitable for show rings but are perfect to become your newest addition to the family.
Still, each of the puppies is bred and raised with a great amount of love and care, and all of them are in excellent health.
All pups and adult canines are regularly taken for checkups and health testing. The parent canines are thoroughly examined and carefully selected, so you can get the best-purebred family pet or a conformation canine (in some cases).
Boston Terriers come in several shades, including black and white, brindle and white, and seal and white colors.
The colors of their coats depend on which gene each pup receives.
Purchasing Process And Pricing
Those who'd like to get a beautiful Boston Terrier pup from this breeding program can do so by applying via the contact form available on their website.
Of course, there are other ways to contact the breeder below, including by email and phone, if you want them to get back to you quickly.
The reason for this practice is that they can't reply to everyone promptly on the phone or by email because a great number of people are trying to reach them at the same time.
When it comes to their purchase procedure, all you need to do is follow the owner's instructions and pay the advanced payment, which will be disclosed during your first conversation with them.
Your Boston Terrier puppy will come to you with a one-year health guarantee, first shots, microchip, puppy bag including toys and treats, deworming, and health records.
If you have any questions regarding the breeding kennel or its pups, you're more than welcome to contact Selectabull and ask about anything you're interested in.
Breeder Details:
Address: Golden Lake, Ontario
Email Address: [email protected]
Official Website: Selectabull Reg'd
Contact number: 613 625 2534
2. Sassy Kennel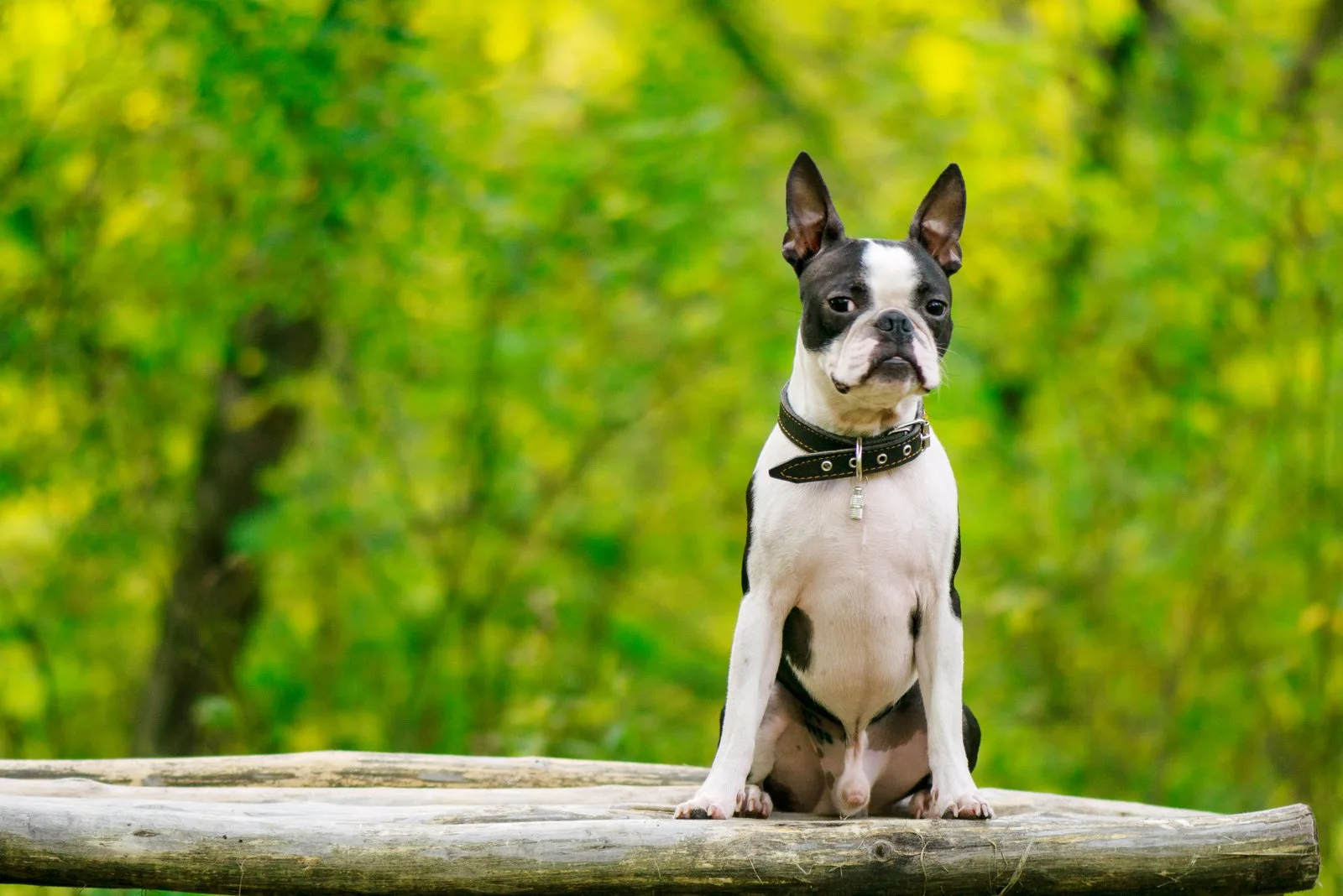 This is one of the reputable breeders of Boston Terriers in Canada and has been active for more than three decades.
Thirty years of love for this amazing breed have helped the owners to breed and raise only top-quality Boston Terriers, who have become the champions of Canada and are recognized by the CKC.
The owners are deeply devoted to ethical breeding practices of the purebred dogs, in order to preserve their original looks and temperament.
Puppy Quality
Almost every adult canine from this breeding program is a part of regular dog shows and conformation competitions.
Each puppy from this breeding outfit has gone through its first set of vaccinations, vet checks, and CKC registration before they leave the breeder and become a part of a new family.
One of the things I love the most about this breeding program is that they raise the puppies inside their own home, which helps the pups to develop their social skills with other canines and children from an early age.
As hobby breeders, the owners of this kennel claim that the profit isn't their primary concern but the quality of the canines and the preservation of the Boston Terrier's breed standard are.
Therefore, if you're looking for Boston Terrier crosses, breeders such as Sassy Kennel aren't the best places to look for them.
Purchasing Process And Pricing
This breeder produces only a limited number of litters throughout the year, and since Bostons have a small number of pups at once, the people on the waitlist often have to wait up to two years to get a pup.
Once you decide to purchase a Sassy puppy, you need to contact the breeder in order to get information about the cost of the deposit and the price of the Boston Terrier puppy.
Keep in mind that once you agree to buy a pup, you'll have to sign the non-breeding contract, which means that your pup isn't supposed to breed.
This is a part of the responsible breeding process because it preserves the quality of the whole breed in the country and beyond.
The pooch is ready to go to their new home once they turn eight weeks of age. They'll come with the pedigree that contains its lineage, six weeks of free pet insurance, and a small bag of food for Boston Terriers.
If you need any other information regarding the Boston Terrier pooches from Sassy Kennel, you can contact the owners via email or phone.
Breeder Details:
Address: Fenwick, Ontario
Email Address: [email protected]
Official Website: Sassy Kennel
Contactnumber: 905 892 6781
3. Bedford Kennel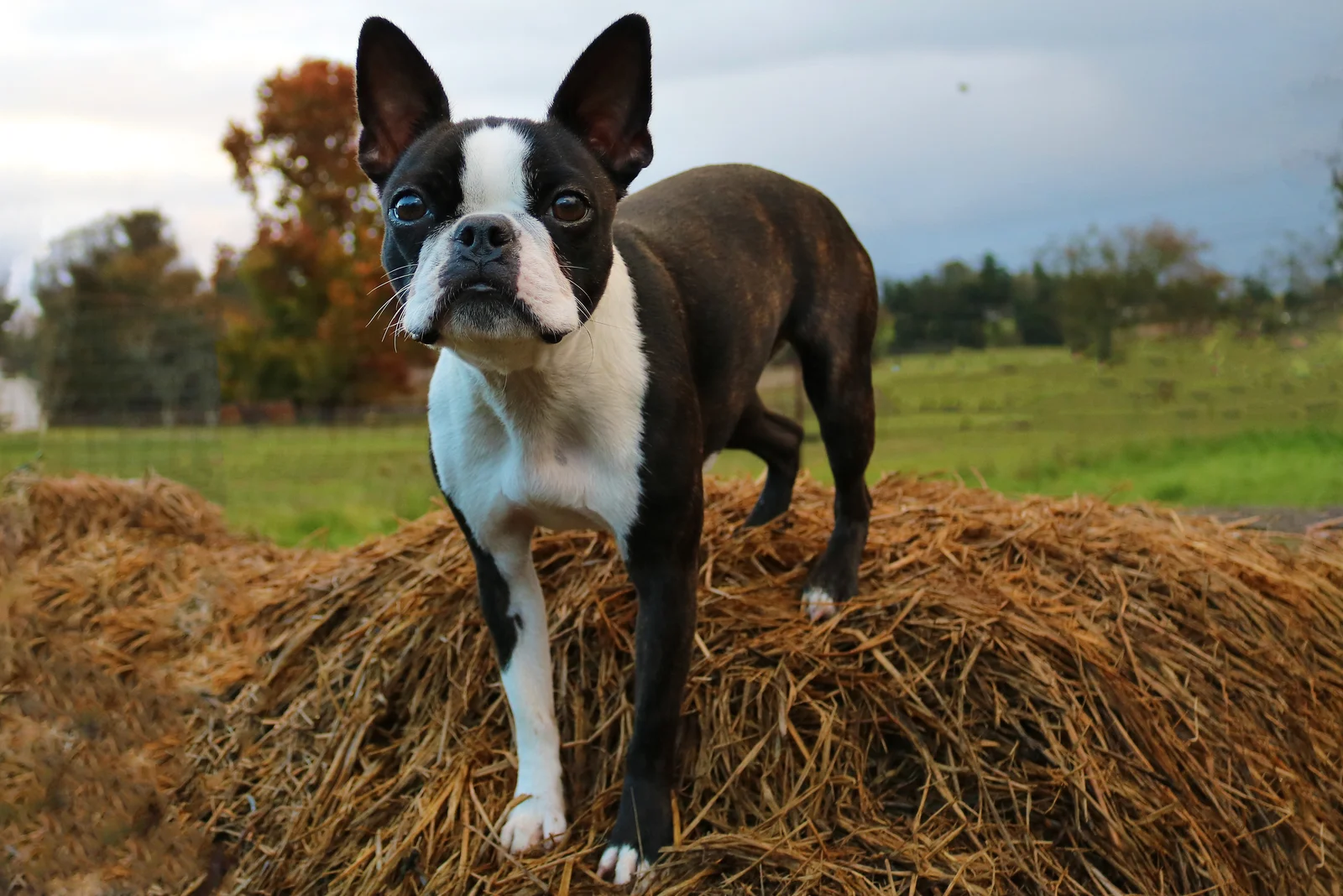 According to the great reviews left by satisfied clients, this is one of the best Boston Terrier breeders in Ontario and the rest of the country.
The owners of this breeding program have been in love with this small breed for years, and breeding them still makes the whole family happy.
They consider Boston Terrier pups as "part of our family" rather than simply dogs that they put up for sale.
The puppies are placed in the owner's home rather than a kennel, and they're raised by both adults and kids, which is one of the best socialization methods for canines at an early age.
Puppy Quality
Each adult pooch from this breeding program is thoroughly examined for the most common genetic illnesses and conditions that might affect the breed standard.
Each pup from the kennel comes with a written health warranty for any inherited conditions and defects.
The puppies from their breeding outfit are a mix of American, Canadian, and top-quality European canines that come from different champion lineages.
The main reason for this is to prevent homozygosity, which basically means that the puppies from the same bloodline tend to start producing gene "copies", which are completely the same.
This causes the deterioration of the breed in a way that means they produce less litters, it shortens the Boston Terrier's life expectancy, and directly impacts the quality of their lives.
One of the things that make the Bedford Kennel one of the best Boston Terrier breeders in Ontario, is the fact that they thoroughly test each canine and do extensive research on the whole breed.
You can find out more details about their research on their official website.
Purchasing Process And Pricing
This breeder has one of the most detailed explanations regarding every aspect of their breeding, health testing, and the sale of their doggies.
If you want to get a pup from the Bedford Kennel, you'll be required to inform yourself about the whole procedure online, but you can also contact the breeder if you have any further questions.
The breeder understands that each future owner prefers to see their new pets in person, but they have a strict policy regarding visits. If there are any pups in the facility that haven't received their first shots, no visitors are allowed until further notice.
Before you pay the full price for the canine, you'll be required to make an advanced payment of CAD 1500 (only CAD 300 is non-refundable).
I have to admit that their website is one of the best organized online places, where you can find all the relevant information and details regarding the Boston Terrier puppies and the purchasing procedure.
Therefore, I suggest you go through their website before you make contact with the breeder, as you'll surely find almost all the info you may need here.
Breeder Details:
Address: Buckhorn, Ontario
Email Address: [email protected]
Official Website: Bedford Kennel
Contact number: 705 400 7272
4. Aldar's Bulldogs, French Bulldogs, And Boston Terriers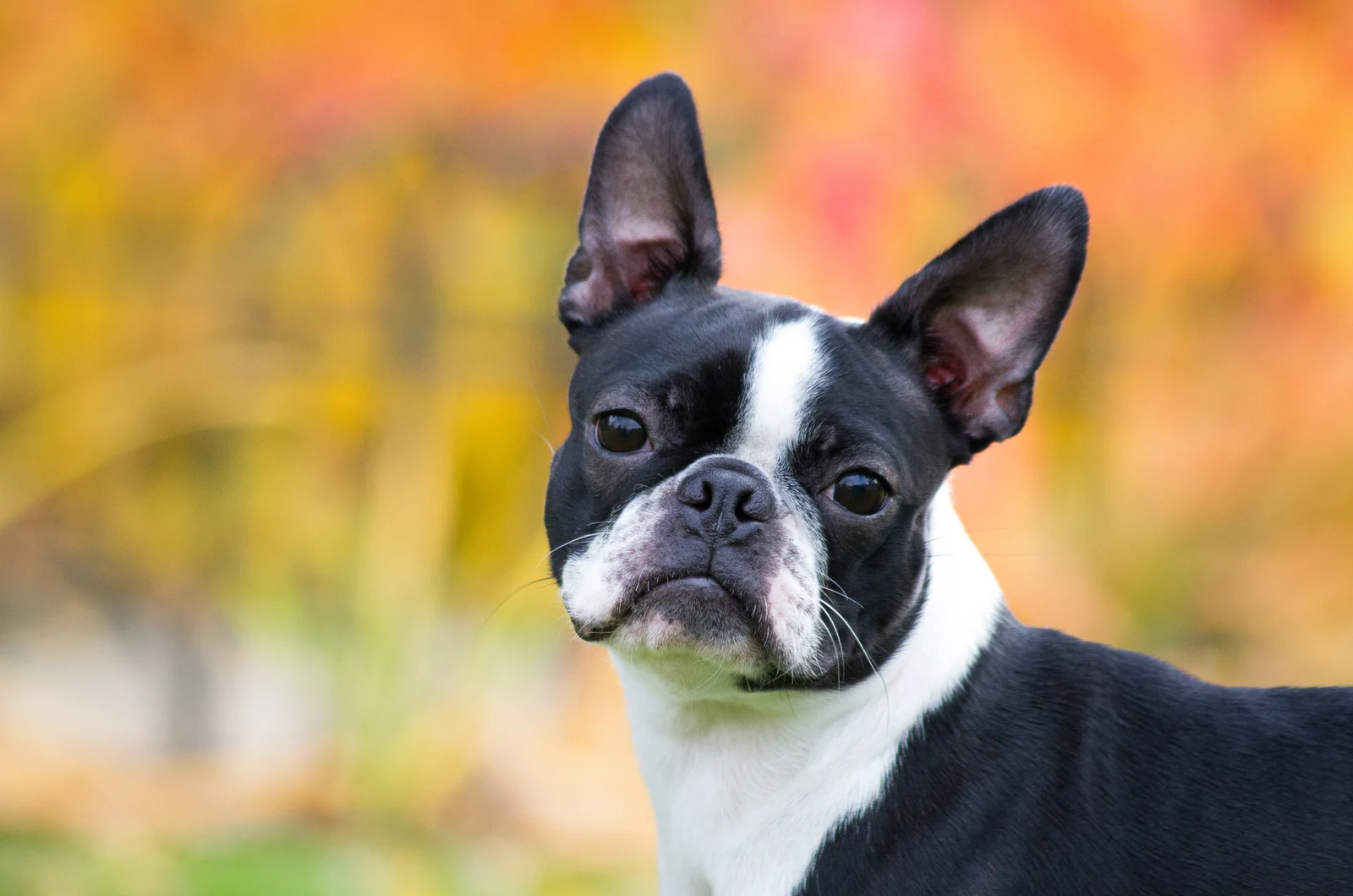 This is a breeder that has been in love with French and English Bulldog puppies for a long time, although they only recently started breeding Frenchie puppies.
RELATED: Merle English Bulldog: Paying A High Price For Good Looks
On the other hand, they have a great amount of love for Boston Terriers as well, which have been in their family since their granddaughter was a very young age.
Boston terriers don't grow too big, so it was one of the breeds that was suitable for their little girl, who also wanted to take her pup to canine shows and conformation competitions.
The daughter of the original owners of the Boston breeders has taken over the production of this canine breed, but she's delivering the highest quality dogs, just like her parents did.
Puppy Quality
The breeder invests a lot of time and attention towards all the needs of the adult Boston Terriers and their litters that are up for sale.
They do their best to provide the highest quality canines to every client, which is why they have positive experiences with their clients.
All the puppies are placed inside their home, along with their kids, so they can learn how to behave in different environments.
As the majority of responsible breeders do, the owners of this program do an extensive examination of each adult pup, so they can be sure that all of their descendants will be in perfect health.
Purchasing Process And Pricing
There are great explanations describing the purchasing procedure for each canine breed on the breeder's website.
When it comes to the Boston Terriers, you'll be required to fill out the application form.
Both male and female Boston Terriers are on the more expensive side, as they cost CAD 3500, but they're still less pricey than the Frenchies, which cost CAD 4500.
Breeder Details:
Address: Clifford, Ontario
Email Address: [email protected]
Official Website: Aldar's Bullies And Bostons
Contact number: 519 505 4589
5. Tinywrinklesrus Boston Terriers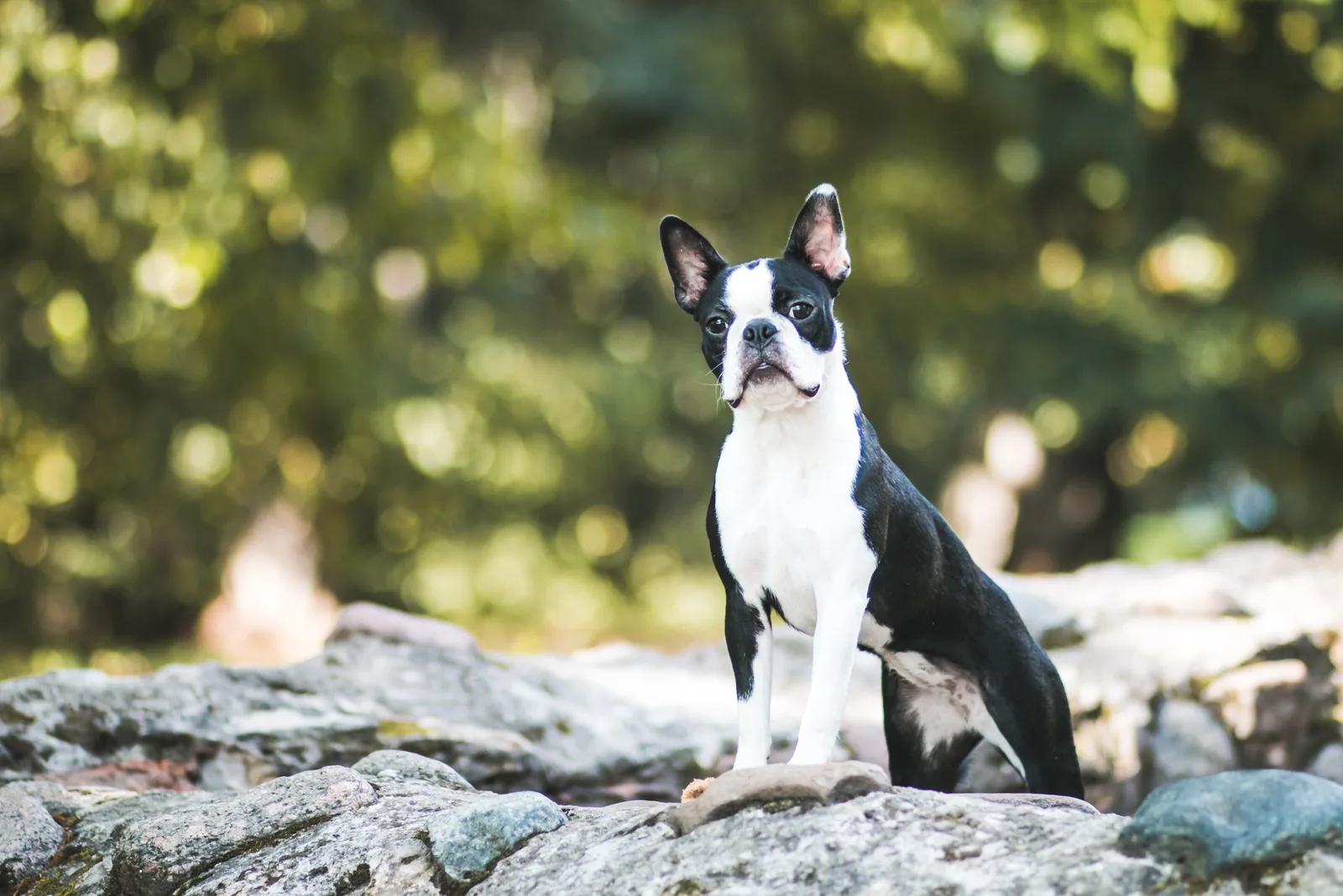 This is a small-scale breeder that has plenty of experience in Boston Terrier breeding and raising.
The owner of the kennel feels a great amount of love and respect towards this breed, which is why they do their best to produce healthy and high-quality doggies.
It's a family business, even though they find the breeding to be more of a passion than a business.
Puppy Quality And Colors
The owner of the outfit is strongly against any discrimination regarding the Boston Terrier colours, so they produce pups in blue (Champagne), brindle with white markings, Chocolate (Fawn), red, black with white markings, etc.
A puppy's health and temperament are their primary concerns, and when it comes to the shades, the more, the merrier!
Each Boston puppy is vaccinated, microchipped, taken to the vet, tested, and completely prepared to go to their new, permanent home at eight weeks of age.
Purchasing Process And Pricing
If you decide to get a Boston pooch from this breeder, it is best to contact the breeder and get all the information you think might be missing from their website.
As I mentioned above, their puppies will have received all necessary treatments, which is why the breeder gives a five-year health warranty, along with toys, a litter scent blanket, socialization and paper training, registrations, a small pack of food, etc.
The price of the Boston Terrier is CAD 2000 for any color and gender.
As you already know, if you have any questions, make sure to contact the breeder before you apply for the pup.
Breeder Details:
Address: Gooderham, Ontario
Email Address: [email protected]
Official Website: Tinywrinklesrus Boston Terriers
Boston Terrier Breeders In Ontario: Wrapping Up
There are plenty of reputable Boston Terrier breeders in Ontario and generally in Canada, so the fans of this breed don't have to worry about where to get their new pet from.
However, one thing they should worry about is whether they're allergic to canines, since Boston Terriers aren't hypoallergenic, just like the majority of smaller and medium-sized pups, such as Beagles, Jack Russells, Corgis, Frenchies, and other breeds.
Still, Boston Terriers are amazing pups, and I'm sure that they'll be perfect pets for those who don't have any problems during the dogs' shedding seasons.
READ NEXT:
Guide To 28 Terrier Dog Breeds: Small, Medium, And Large Terriers
Toy Rat Terrier: A Small Dog With A Huge Energy Bar