Finding a good Bordoodle breeder and getting a new puppy can be quite a challenge, especially when you are a first-time dog owner.
Where do you look? What do you look out for? What if I get scammed? These and many other questions are part of the normal process of choosing your newest family member.
We're here to help you, loosen your burden, and point you in the right direction to finding the best Bordoodle Breeders in the United States.
Bordoodle Puppies For Sale In The U.S.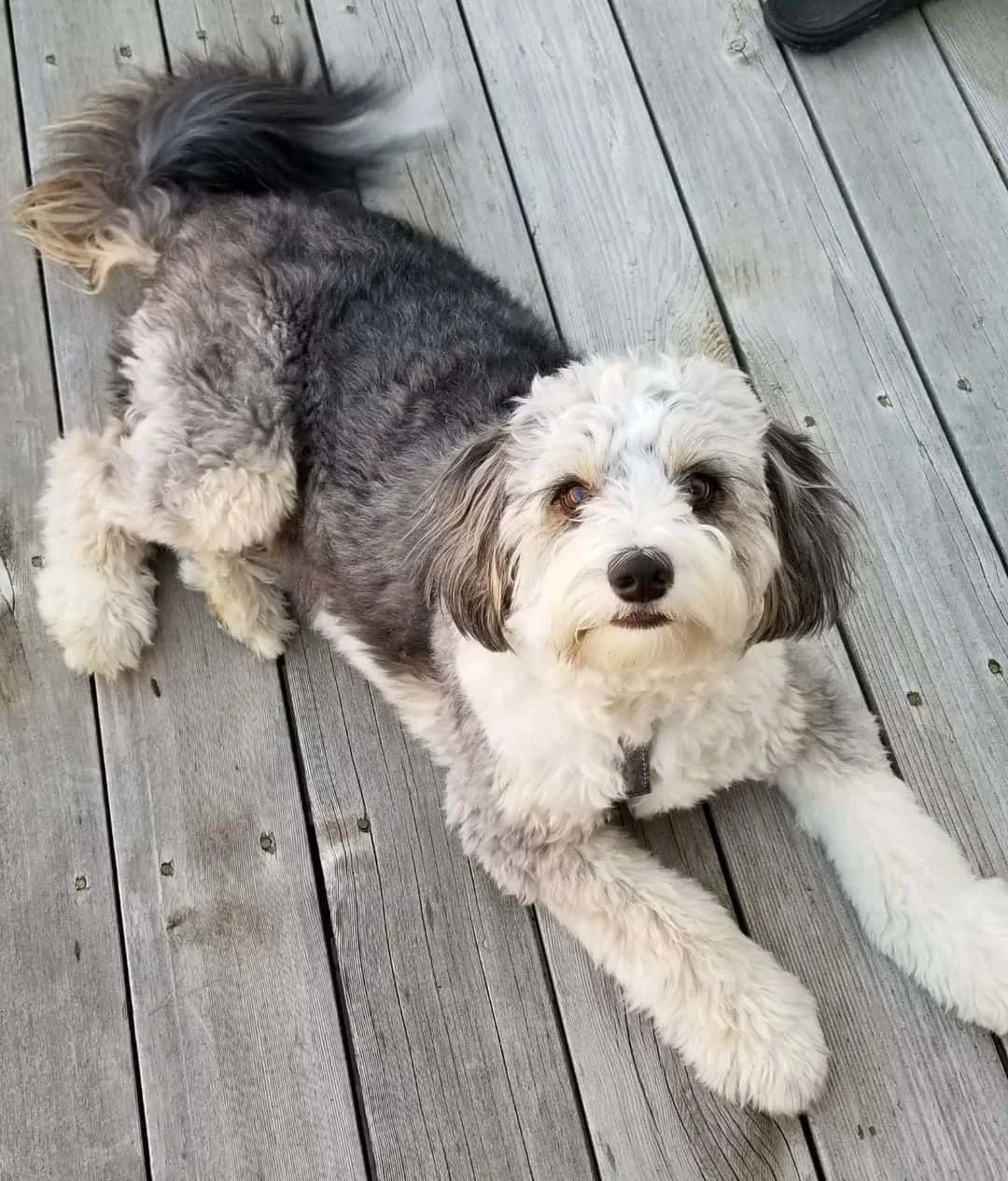 Photo from: @bordoodle_hiro
These large fluffs of fur have won our hearts all across the States. There are many breeders and kennels offering Bordoodle puppies for sale, but first, let's take a look at Bordoodles.
The Bordoodle is a medium-sized to a large designer dog. They are a mix of two purebred dogs – the Poodle and the Border Collie. They can also be called Borderpoo, Borpoo, Borderdoodle, or simply Border Collie Poodle.
Breeders can sometimes offer so-called f1 and f1b Bordoodles.
F1 Bordoodles are puppies coming from a Poodle and Border Collie cross, and F1b are Bordoodles coming from a Poodle and Bordoodle cross.
The average Bordoodle weight is between 30 and 60 pounds (13 and 27kg), and the average height is between 12 and 22 inches (30 and 5cm), with males being larger than females.
By being a Collie and a Standard Poodle mix, these dogs are highly intelligent! They are also wonderful family pets, with chances of being low shedding and hypoallergenic dogs.
Both dog parent breeds are amazing service dogs and intelligent dogs, with the Poodle parent being bred as a retriever and the Border Collie as a herding dog breed.
So, if you are getting a Bordoodle, a mix of the two most intelligent breeds, you are getting one of the smartest dogs and a great family dog.
But, where can you get a Bordoodle? Here is a list of some of the best Bordoodle breeders.
1. Lost Creek Doodles, Jacksboro, TX
This small family farm takes pride in its breeding program of the Bordoodle puppies. If you check their Instagram profile, you will immediately understand why they are one of the best choices for finding healthy and happy Bordoodle puppies.
They have a lovely farm with other animals like guinea fowl, ducks, chickens, and goats. But, the best part is that they have happy dogs running around and socializing with all kinds of animals, children, and adults.
They have amazing reviews from numerous happy buyers as proof of being a reputable Bordoodle breeder.
Lost Creek Doodles also offers a one-year health guarantee – proof that their puppies go through the vaccination and deworming process, and that they have been health tested.
Address: 2881 TX-59, Jacksboro, TX 76458, United States
Phone: +19403510047
Website: Lost Creek Kennels
2. Oregon Bordoodles, Tillamook, OR
They are located in a small Oregon town called Tillamook, and with such a location, their dogs enjoy all the benefits of beautiful Oregon nature. They have the beach, river, and forest available to sniff and run around.
They started working in 2014, and they have kept the same goal – to treat each of their dogs as a family member.
Each of the Bordoodle puppies they sell come with a medical form that states that their puppies have been vaccinated, dewormed, and microchipped. They also have all of their dogs genetically tested, and they offer a clear list of all the tests they put their dogs through.
You can check their profile on the Paw Print Pedigree, which shows details about the breeder, and the tests that have been done, including the number of dogs that have been tested.
Address: 10100 Gould Ave, Tillamook, OR 97141, United States
Phone: +15037162612
Website: Oregon Bordoodles
3. Mountain Rose Bordoodles, Portage, UT
You will fall in love with this beautiful family from the small town of Portage, in Northern Utah. Their names are Richard and Betty Poppe, and they are proud grandparents and proud Bordoodle breeders.
They have videos, photos, health guarantees, training programs, and much more to plainly show on their organized and beautiful website.
Mountain Rose Bordoodles is a serious Bordoodle breeder, using ENS (Early Neurological Stimulation) and Volhard Testing (Puppy Aptitude Testing) to ensure they have the best Bordoodle puppies and that they are the perfect match with you!
They have f1 and f1b Bordoodle puppies, as well as a waiting list and a list of their upcoming litters.
The most impressive of all is that they offer a 10-year health guarantee!
Address: 9190 Center St, Portage, UT 84331, United States
Phone: +18018280104
Website: Mountain Rose Bordoodles
4. Hermeier Doodles, Waukon, IA
This is a state-licensed Bordoodle breeder, located in Northeast Iowa. They have other breeds, too, like Labradoodles, Goldendoodles, and Aussiedoodles.
But, our interest here is their available Bordoodles, and they have those!
The owner is Dannette Hermeier, and she works with her associates, making sure the dogs have the best care, all the necessary veterinarian checks and vaccinations, as well as the best dog food.
One of their main goals is prioritizing early and proper socialization in order to successfully raise the best Borpoos in Iowa and beyond!
One of the cutest proofs of their happy dogs is a wonderful gallery filled with photos of their past and available Bordoodle litters.
There is a waiting list available on their website.
Address: 1274 Parsley Dr, Waukon, IA 52172, United States
Phone: +15635688611
Website: Hermeier Doodles
5. Creekside Doodles, Mapleton, IL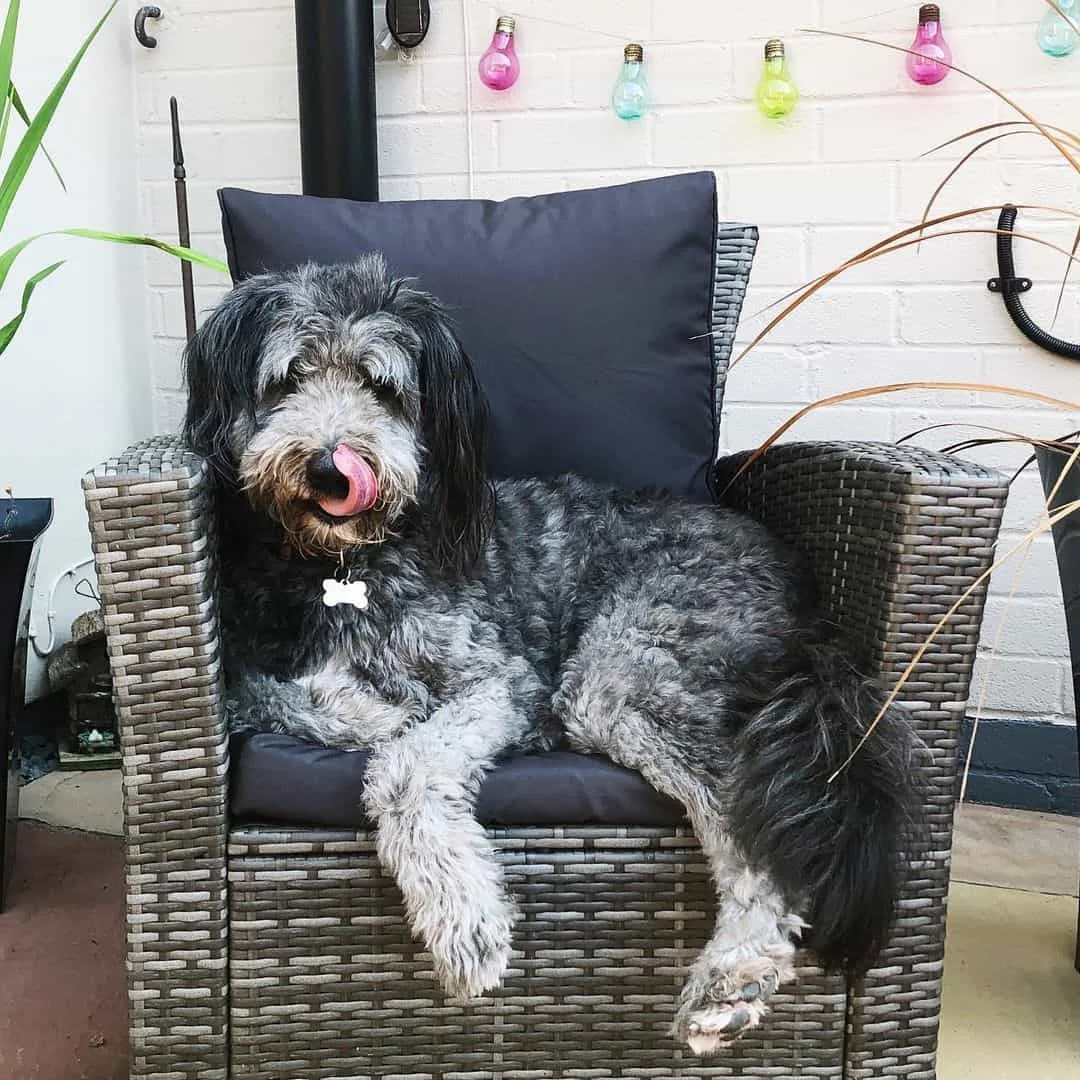 Photo from: @cooperbordoodle
This is a family from Central Illinois, located in a tiny town called Mapleton. That means their dogs have a lot of free space to run and have fun.
They absolutely take pride in treating their dogs like family members! And, they expect just the same from their buyers. They don't sell puppies until they are at least eight weeks old, and they are adamant about you continuing to give them all the cuddles and affection just as they did.
Creekside Doodles has been working for 25 years, and all of their dogs have gone through veterinarian checks, have been microchipped, and come with a health guarantee as proof that they don't have any heritable diseases.
The family runs their own blog called 'Running Amok', and through it, they share their everyday situations. They also offer a chance for you to share your story about your Bordoodle pup, and get published as a guest blogger! That's awesome!
Address: 5111 S Acre Rd, Mapleton, IL 61547, United States
Phone: +13093635738
Website: Creekside Doodles
6. Willow Wind Doodles, Picayune, MS
When you go to their website, you can easily see they are truly a dog-loving family. Their names are Casey and Betty, and they certainly know what it's like to be an amazing Bordoodle breeder.
They live in Picayune, in Pearl River County, Mississippi, and they are open about their love for dogs, their previous pets, and what they do to make their upcoming litters the happiest and healthiest Bordoodle pups!
You can visit their You Tube Channel and check out all the cute woofs in their family!
You can see photos and information about their parent dogs. Chet – a 40-pound CKC – registered male Poodle, and Winter – a CKC-registered female blue merle Border Collie.
They offer a health guarantee, and they are open about all the facts about the dog parents as well as their offspring. They update their website regularly to provide the most accurate information.
Address: 416 F Z Goss Rd, Picayune, MS 39466, United States
Phone: +16015902019
Website: Willow Wind Doodles
7. Mile High Bordoodles, Ozark Mountains, MO
They are located on a thirty-acre property in South Central Missouri. They are a small hobby breeder licensed by the state, offering wonderful Bordoodle puppies.
Mile High Bordoodles have all pup lines available depending on the season, from f1 to f3. All of their Bordoodle puppies come from their AKC-registered Poodle and Border Collie lines, with excellent OFA certification and other health tests.
They are very proud of their farm-grown dog food and the stellar health of all of their dogs.
Also, they offer a two-year health guarantee and definitive lifelong contact with the families they sell their puppies to.
You can see all the studs and dames (or dog parents) in a big gallery on their website, with many photos and descriptions of their origin and coat color types.
If you have any questions you can contact them via email: [email protected]
Phone: +19707441139
Website: Mile High Bordoodles
8. Pacific Northwest Doodles, Boise, ID
They are professional trainers, with more than 10 years of experience breeding and training Bordoodle puppies. One of their trainers, Jennifer, has been training Autism Assistance dogs and Diabetic Alert dogs for several years, as well as training and maintaining show dogs.
They have a lot of professional experience, and they use it to breed the healthiest and the best Bordoodles.
They have a list of available and upcoming litters on their website, which is easily accessible, and they have lots of photos to ensure you can see how loved and cared for all of their dogs are.
They also offer a two-year health guarantee together with a guarantee that all the parent dogs have been fully DNA tested and certified (OFA and CAER).
All of their Bordoodle puppies are raised with the "Puppy Culture" method and have gone through the Volhard Temperament test.
If you are looking for incredibly professional breeders with a lot of love for their job and their pups, then you should find this Pacific Northwest Doodles breeder in Boise, Idaho. You can also check out their Instagram and Facebook pages.
Phone: +12082720137
Website: Pacific Northwest Doodles
9. Borders of Eby Eden, Wayne County, OH
This is the Miller family! If you have contacted them before, you probably talked with Hannah – he handles communication, but she is also responsible for the "Puppy Preschool" as well. Other members of the Miller family are Mike, Robin, and Halle.
They have always had at least one Border Collie, and you can see that in the heartwarming photos on their main website page.
They have a puppy application form for all new buyers, a reservation list, and an upcoming litter list.
One more amazing thing is that they have "Litter box training" for their Bordoodle puppies. This is one type of potty training technique used on puppies before they start eating solid kibble. Apparently, a litter box is not just for cats! It's for these smart pups, too!
So, the amazing thing is that all of their puppies are not just potty trained, but litter box trained as well. This means that you can dare to leave the pups alone in a room with a litter box without expecting a flood or – something else when you return. Amazing!
Address: Creston, OH 44217
Phone: +13304649279
Website: Borders of Eby Eden
10. Willow Hill Borderdoodles, Madison County, VA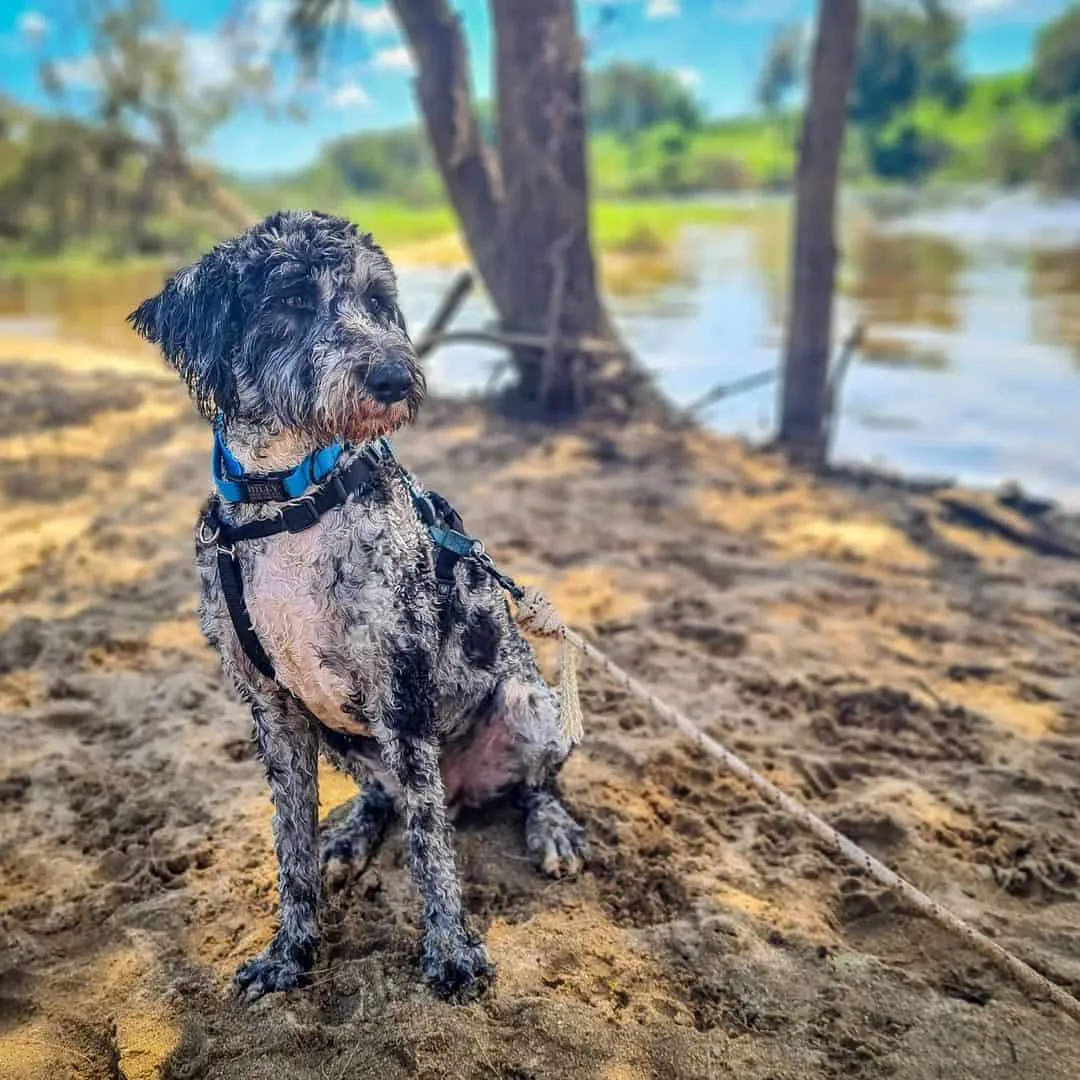 Photo from: @billy.the.bordoodle
Here, we have another highly professional business owner. Her name is Emily Howard, and she is a veterinary assistant of 10 years. She is also a pet stylist, and she has worked as a breeder for six years!
All of her pups are raised at home as furry family members.
Emily works hard to research, plan, and team up with other wonderful and serious dog owners in order to produce the best Bordoodle puppies!
You can expect 100% healthy Borderpoos, with all the necessary DNA tests, screenings, and vaccinations. Of course, this is all done by a licensed veterinarian, and the puppies come with a two-year health guarantee.
In addition, all the puppies have been well socialized, and have started potty training.
Quite lovely! Just like these Bordoodles!
Address: 60 Kirtley Rd, Leon, VA 22725, USA
Phone: +15402125033
Website: Willow Hill Borderdoodles
11. Redwood Bordoodles, Healdsburg, CA
They were established in 2018.
This breeder has a lot of positive reviews from many happy buyers. They all claim the owner of the business, Tia, is open and transparent regarding the price, conditions, and all other questions that a new buyer might have.
Also, they are very proud of their care for the Bordoodle puppies, making them happy, healthy, and clean, as well as properly socialized from an early age.
They do not have an official website, but you can find their Yelp profile here with all the photos of the dogs and the owner, as well as the reviews.
Address: Healdsburg, CA 95448
Phone: +17078887027
12. The Smart Doodle, Western Colorado, CO
Meet Andrew and Sarah Bowman, a couple responsible for all the good things that happen on their lovely ranch! They have cattle and dogs, and their Border Collies and Poodles have wide space to roam and become healthy and athletic.
All of their dogs are AKC – registered. They also offer registration papers and canine genetic health certificates for all of their dogs.
As for their puppies, they have been properly socialized from day one, making all the transitions to their new home easier and quicker for the pup! Now, that is a good breeder! They choose the well-being of all of their pups and their purebred parents. You can contact them via email – at [email protected], and ask any questions. They'll be happy to answer.
Phone: +19702759238
Website: The Smart Doodle
What Is A Good Dog Breeder?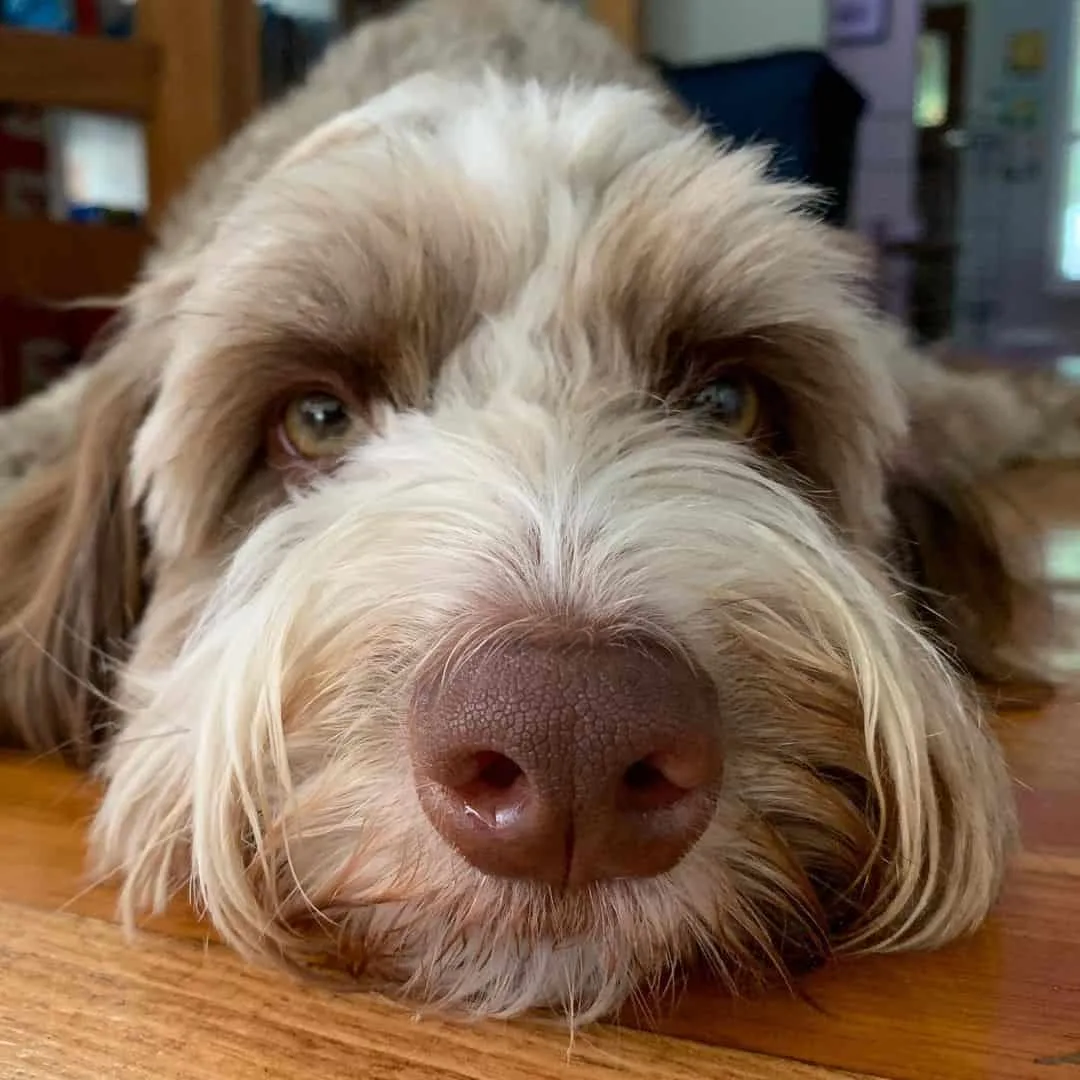 Photo from: @hersheythechocolatebordoodle
The answer should be a simple one.
A good dog breeder is someone who takes good care of their dogs.
But, it takes more than that. A good dog breeder will make sure their pups are placed in a safe, new home, with all the love and attention they need.
Their dogs are socialized, happy, healthy, and clean. They get along well with other dogs and animals, as well as all family members of the breeder no matter the age or the amount of time they spend with them. That goes for strangers as well.
A good dog breeder makes sure their dogs feel safe and friendly around strangers and the breeder as well.
I think that there is one definitive trait of a good breeder: transparency.
A good breeder doesn't hide information (especially not information regarding the health of their dogs), nor does one show a lack of interest in where the pups go to their future home.
All of the breeders listed above are good dog breeders. They can be your starting point for your future searches.
What Is The Price of A Bordoodle?
The price of a dog depends on its breed – or if it's a mixed breed, on its purebred dog parents, and on the generation it belongs to.
The common Bordoodle puppies' price from a highly established and reputable breeder is between $2,000 and $4,000.
This price can be much lower, around $700, if the breeder doesn't have a lot of experience or if there is no proof of lineage, health screening, etc.
The reason for such a high price is the fact that the Bordoodle comes from two very popular and respected dog breeds among dog owners and dog breeders… a Poodle and a Border Collie.
Both of these dog breeds give our Bordoodle amazing traits, like intelligence, good general health, friendliness, affection, and being a hypoallergenic dog.
The price has to go up with such high qualities.
Is The Bordoodle For You?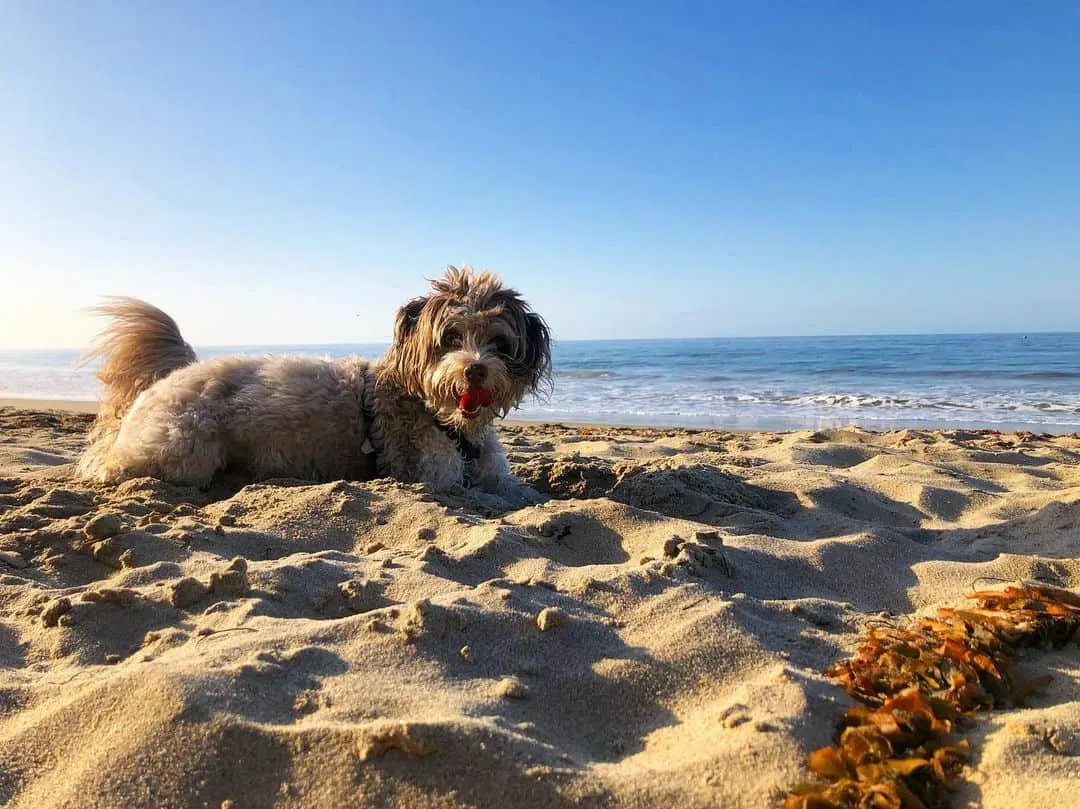 Photo from: @mila_bordoodle
The Bordoodle is a friendly, family-oriented, and very smart dog. They go perfectly well with children and families with other pets and animals.
Their wits will make the training process a piece of cake, and you will be proud to show your Bordoodle dog to all of your friends!
They are simply happy, tail-wagging pooches that are ready to show affection and loyalty.
So, yes! I believe the Bordoodle is a good dog for most dog owners.
You'll need to learn how to properly groom your new dog, and walk it daily, just like any other regular medium-sized dog breed. Don't worry – they will be happy in any accommodation and living spaces, as long as you give them proper daily walks.
They are a generally healthy dog breed, so you won't have a lot of health issues to deal with.
Of course, that still means your dog needs to go to regular veterinarian checks, and it needs to have proper immunization.
Bordoodle dogs go well with senior dog owners as well! They are protective and loyal, and they are easily trained to be emotional support dogs or diabetic alert dogs.
No matter whether you are young or older, or if you live alone or with a family with children, the Borderdoodle puppy will make a great addition to your home.
So, if you are looking for a dog, then a Bordoodle might be just the right dog for you.
The Conclusion
There are a lot of Bordoodle breeders all around the U.S. Some are small family breeders, and others take pride in professionalism, which goes hand in hand with big business ownership.
Small family breeders are maybe an even better option in my opinion. That is because it is more likely that they will treat their Bordoodle puppies as family members and lead them through proper socialization.
But, most of the time, those smaller–family Bordoodle breeders have a higher price for their pups.
This is because they are 100% there for the pups, give only the best care for them, and do it all with a great amount of love for the breed and the dogs in general.
You can always check the local shelters to see if there is a Borderdoodle available if a breeder doesn't seem quite right yet.
And, if you do choose a Bordoodle breeder, then the list we provided can be a door to your future life with a brand new Bordoodle puppy that will give you an immense amount of happiness.
Just remember that all dogs are unique with their own special traits no matter the expected behavior considering the breed it comes from. And, all dogs need love and care.