Remember that Eiffel 65 song from the 90s, "Blue"? Well, the blue German shepherd is certainly not that bad, but it is rare. It is hard to get a hold of because breeding that coat color cannot be planned.
Most of them come from Europe since the old lineage of the blue GSD is deeply preserved in France, the Netherlands, and Belgium breeders. However, you will be glad to hear that I made a list of the most amazing blue German shepherd breeders in the US, so you can get in on it too.
We can thank the dilution gene for the bluish color (it is actually gray), but other than the coat, nothing else is diluted. Let the list begin.
Blue German Shepherd Puppies For Sale
A word of warning before you get reading — blue German shepherd puppies are easy to recognize with their light blue eyes and grayish blue coat. However, as they grow, the pigment in the hair can become indistinguishable from, let us say, a black German shepherd.
For this reason, most breeders cannot guarantee coat colors but simply predict them based on the parent dogs' coat color. This should not dissuade you from getting one. Most blue GSD puppies have very unique shades even when adults.
If you are dead set on getting a distinctively blue shepherd, then a blue Dutch Shepherd is the dog for you.
1. Cher Car Kennels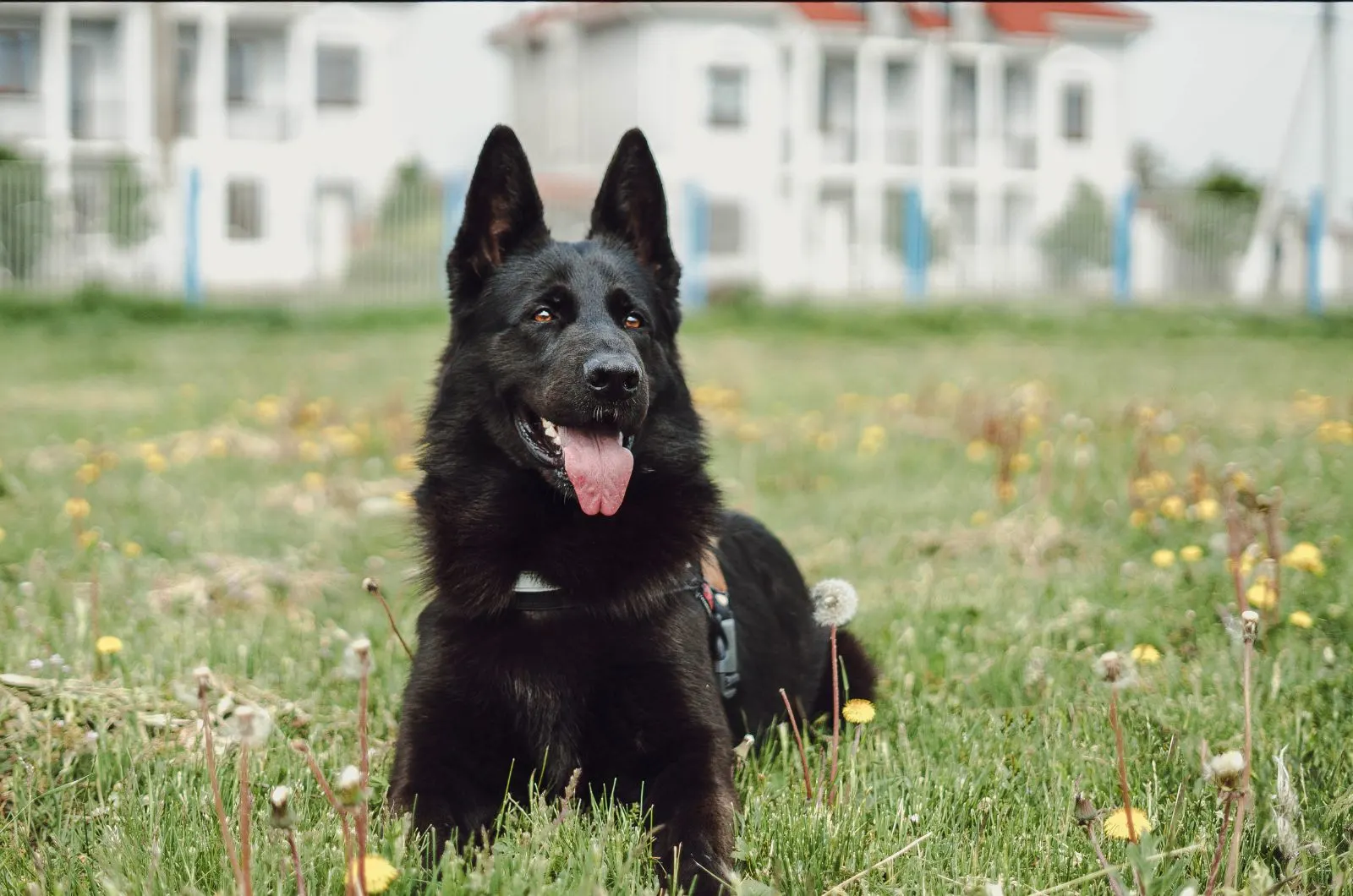 I love starting off these lists with breeders of magnitude. Cher Car has been in the business for more than three decades and bred some grand champions, champions with globally acclaimed Dutch, Belgian, and German shepherds.
Their breeding program is built around producing healthy German shepherds with amazing temperaments and physiques.
Cher Car GSDs are not only for show. Dozens of their best dogs have had amazing careers as service, police, companion, and working dogs. Cher Car welcomes owners of any dog breed to join one of their training programs.
Their dogs are all health screened for genetic diseases such as hip dysplasia, which means OFA certificates are included with the puppy.
The Process Of Acquiring A Puppy
You can call, email, or use the provided contact form to get in touch with Cher Car. The waiting list is long, and local buyers, police, and the military have priority in reserving. The application will be reviewed after the litter is born. Do not expect a fast turnaround time.
Their website provides extensive info on dog parents and puppies, and the price for a GSD puppy is $2000. For more information regarding updated pricing, deposits, and air cargo shipping, contact the owners.
There are no open hours to visit the kennel. You can pay them a visit only by setting up an appointment.
Breeder Information
Address: 4215 S. Lowell Road, St. Johns, Michigan 48879
Phone: +1 989-224-7225
Email: [email protected]
Website: Cher Car Kennels
Socials: Facebook | Instagram | YouTube
2. K9 Pines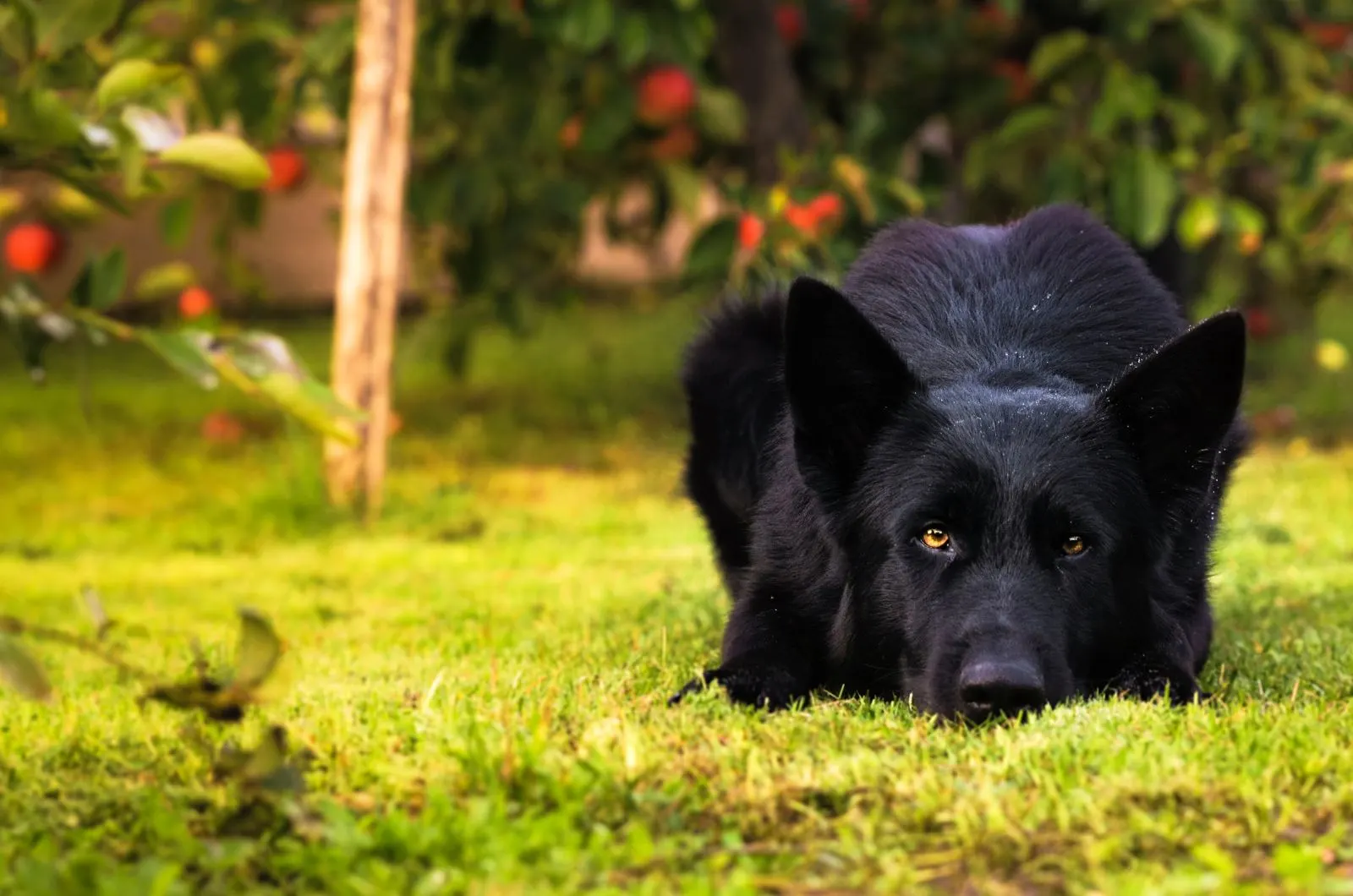 The owner's husband, Jason, was in law enforcement, so breeding German shepherd dogs was something that came naturally to this family. K9 Pines has GSDs in many different colors and patterns: blue, liver, fawn, brindle, sable, Isabella, panda, and white.
All dogs come cleared of genetic diseases, vaccinated, dewormed, and microchipped. A one-year health guarantee is included.
They are also AKC registered and from European GSD champion bloodlines. Size and temperament perfectly fit the breed standards, so you will surely be able to show your dog.
With almost thirty years of experience, K9 Pines is a preferred AKC breeder, with many more accolades from law enforcement agencies, the military, and others.
The Process Of Acquiring A Puppy
Contacting K9 Pines can be done via phone or email. You will have to enquire about individual puppy pricing, but a non-refundable deposit fee of $200 is mandatory prior to puppy reservation.
They only accept US Postal money orders for the deposit, and the remaining balance is cash only when you come to get your dog, but air cargo shipping is another option.
Depending on what role you chose your dog for (companion, protection, work), you can discuss a full AKC registration or go with the limited registration without breeding rights.
Breeder Information
Address: PO 782, Saluda, NC 28773, US
Phone: +1 828-691-9720
Email: [email protected]
Website: K9 Pines
Socials: Facebook
3. Shadowbrook Shepherds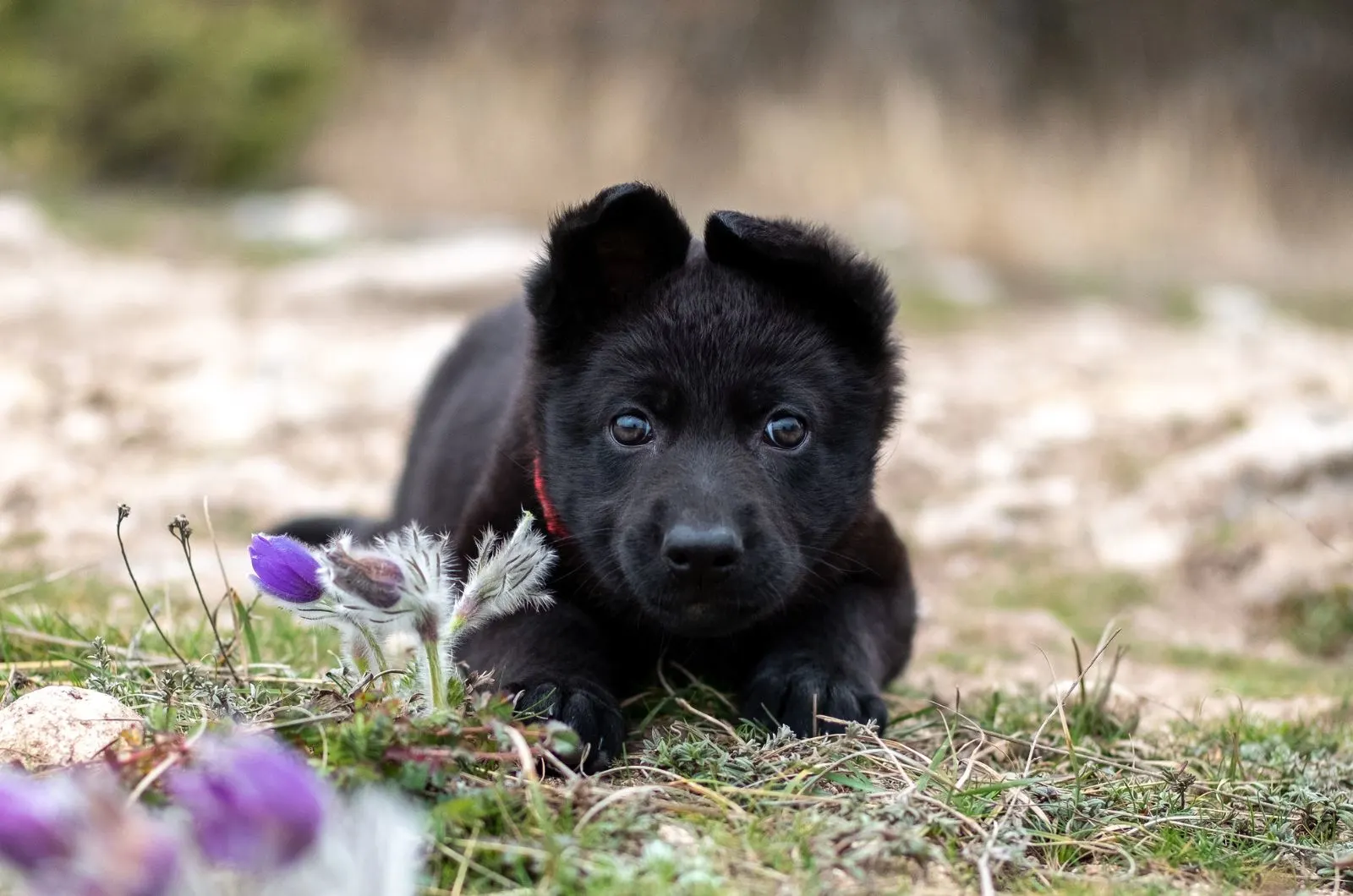 Blue German shepherds are rare, but at Shadowbrook, your chances of getting one might be increased. If you are feeling lucky, definitely shortlist this GSD breeder.
American Kennel Club registered dogs that produce some of the healthiest European German shepherd puppies make this breeder's mission crystal-clear — focusing on the proper preservation of breed standards.
Four to six litters per year mean that you will have a greater chance of finding a blue GSD puppy, and the health guarantee, along with a proven track record of raising protection, companion, and nose dogs, removes any doubts on whether you are getting a true German shepherd.
All puppies are vaccinated, dewormed, and socialized according to the highest standards, giving Shadowbrook the upper hand in terms of offering a complete package. As part of AKC's Bred with H.E.A.R.T. program, rest assured that your puppy will be perfect for any role you envision.
The Process Of Acquiring A Puppy
Communication with Shadowbrook will be easy. You can give them a call or send an email and ask anything that might interest you. Their Facebook and Instagram pages are also a way to take a deeper look at what is offered or contact them via DM.
Filling out a puppy reservation form is mandatory before placing the deposit fee, and you will have a short interview with the owner about your wishes and needs regarding puppy selection.
Puppy prices start at $1895, but inquiring about the price of a particular puppy from a litter will make sure you get the right quote. A non-refundable $295 deposit fee is necessary to get yourself on the waiting list. You can pay using PayPal, but checks are also accepted.
The standard contract is AKC limited registration, but full registration is available once your puppy is an adult (two years of age) and successfully passes the OFA hip test.
Breeder Information
Address: 2216 SYLVANIA ROAD, TROY, PA 16947
Phone: +1 570-297-5136
Email: [email protected]
Website: Shadowbrook Shepherds
4. Upstate German Shepherds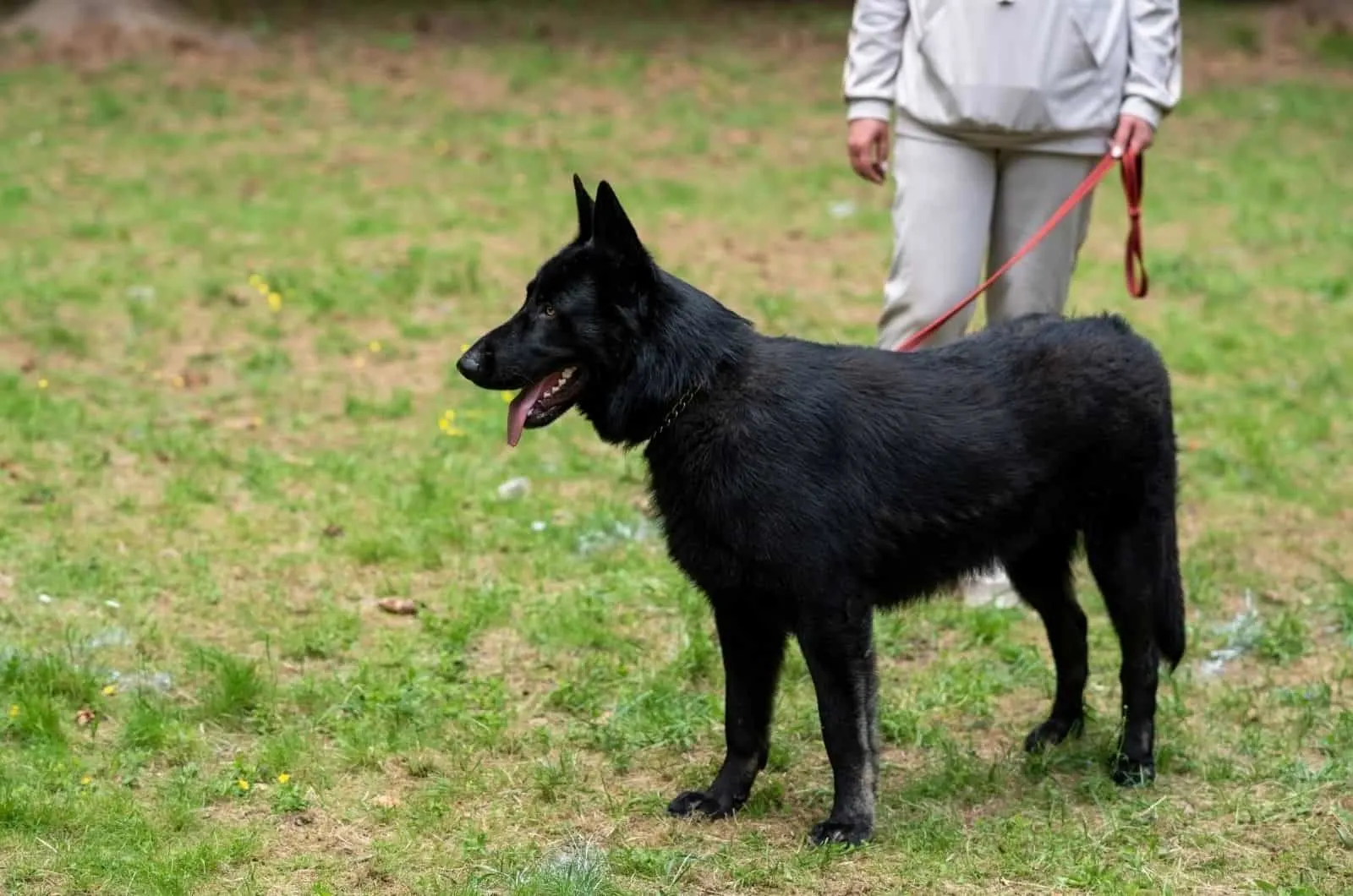 Focusing on the flat-back GSDs of the 1940s, Upstate German Shepherds has some astounding, rare blue German shepherds with long coats. The "blue gene" is very rare, and it manifests itself in black GSDs with a dilute allele.
Breeding quality GSDs and winning the lottery by producing your first blue GSD must have been a thrill for the owner, Don Spear. His breeding career of over forty years sees the blue color GSD among puppies every now and then, but it is the eyes that get you.
All of the dogs at USGS are x-rayed for dysplasia, tested for genetic conditions such as degenerative myelopathy (DM), and have a health guarantee. A full AKC registration is available if you plan on breeding your new GSD friend.
The owner is adamant that training your GSD is equally important as socializing it. There are some useful tips and tricks on their webpage, so make sure to check them out.
The Process Of Acquiring A Puppy
Visitations are only by appointment, but you can call them, send an email or fill out the contact form. The puppies are sold quickly, and you should definitely be fast in reserving your rare light-eye GSD.
There is no information regarding deposits or pricing, but they encourage potential buyers to give them a call or send an email to discuss details. Shipping is also a topic you will have to inquire about.
Breeder Information
Address: Canisteo, NY, USA
Phone: +1 315-406-3783
Email: [email protected]
Website: Upstate German Shepherds
5. Ruskin House Of Shepherds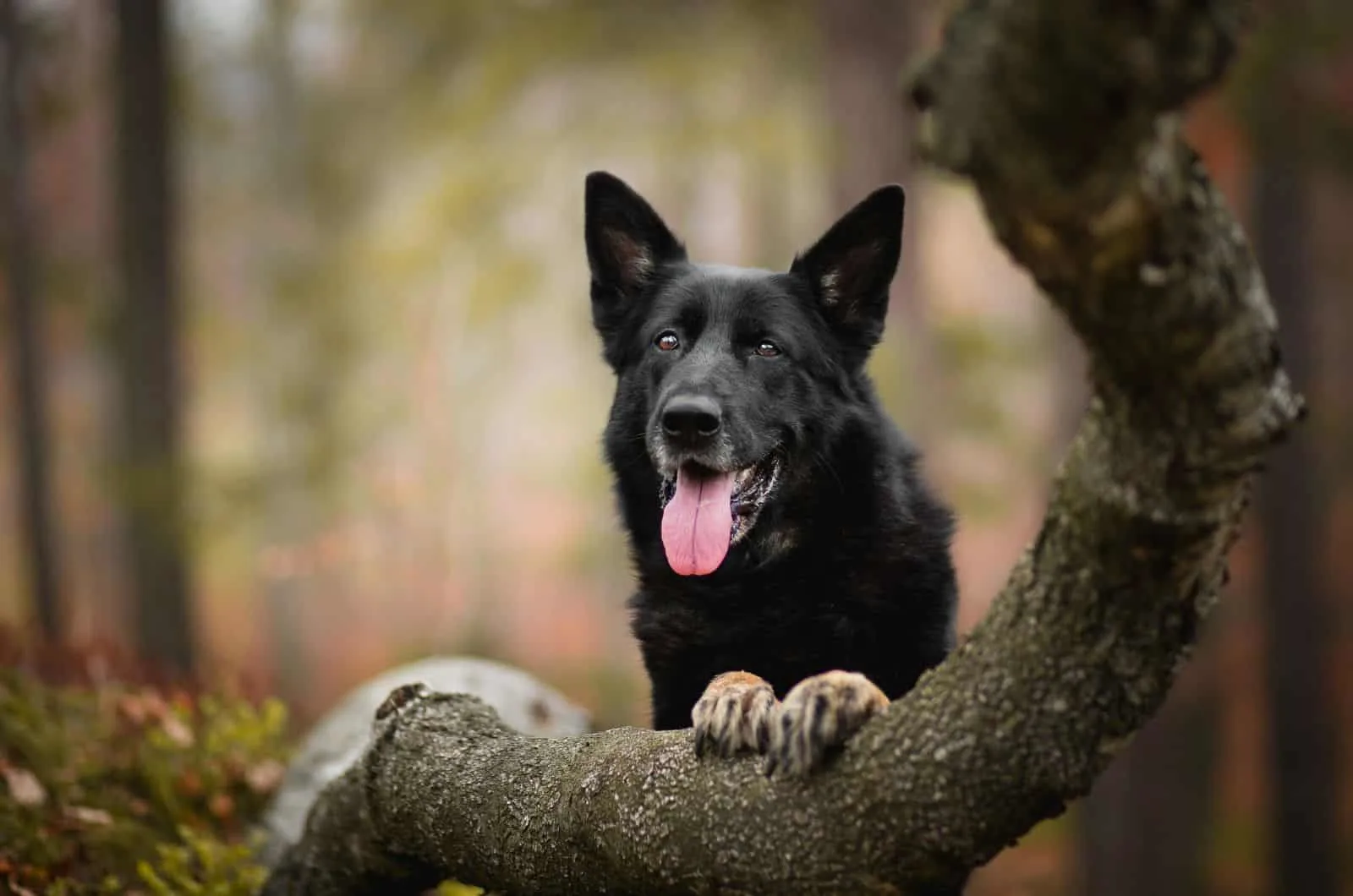 German shepherd breeders seem to be long in the tooth when it comes to their business. They have puppies available in both US and Europe, with many reputable bloodlines used for breeding the best breed standard GSDs.
They have a range of colors to choose from, with all puppies being AKC registered, dewormed, and microchipped. A standard health guarantee covering genetic conditions and health certificates is included with every puppy.
The socialization skills of their dogs are exemplary, and if you work in law enforcement, are a first responder, or a veteran, you get a ten percent discount. Their facilities are great, and the dogs are raised as family members for a seamless transition into their new home, alongside basic training.
The Process Of Acquiring A Puppy
Phone and email are your options in regard to contact. To reserve a puppy, you will have to fill out the puppy application and place a $500 non-refundable deposit fee.
Puppy prices depend on color and pedigree (for European bloodlines). Standard colors will cost you $3000, with blue GSDs of short and long coats priced at $3500 and $4500.
This is valid for pet contracts, and full AKC registration with breeding rights is available only for experienced breeders. Shipping methods can be discussed once you get in touch.
Breeder Information
Address: 1620 24th St SE, Ruskin, FL 33570-5491, United States Ruskin, FL 33570
Phone: +1 941-321-2305
Email: [email protected]
Website: Ruskin House of Shepherds
Socials: Facebook
6. Sprague's German Shepherds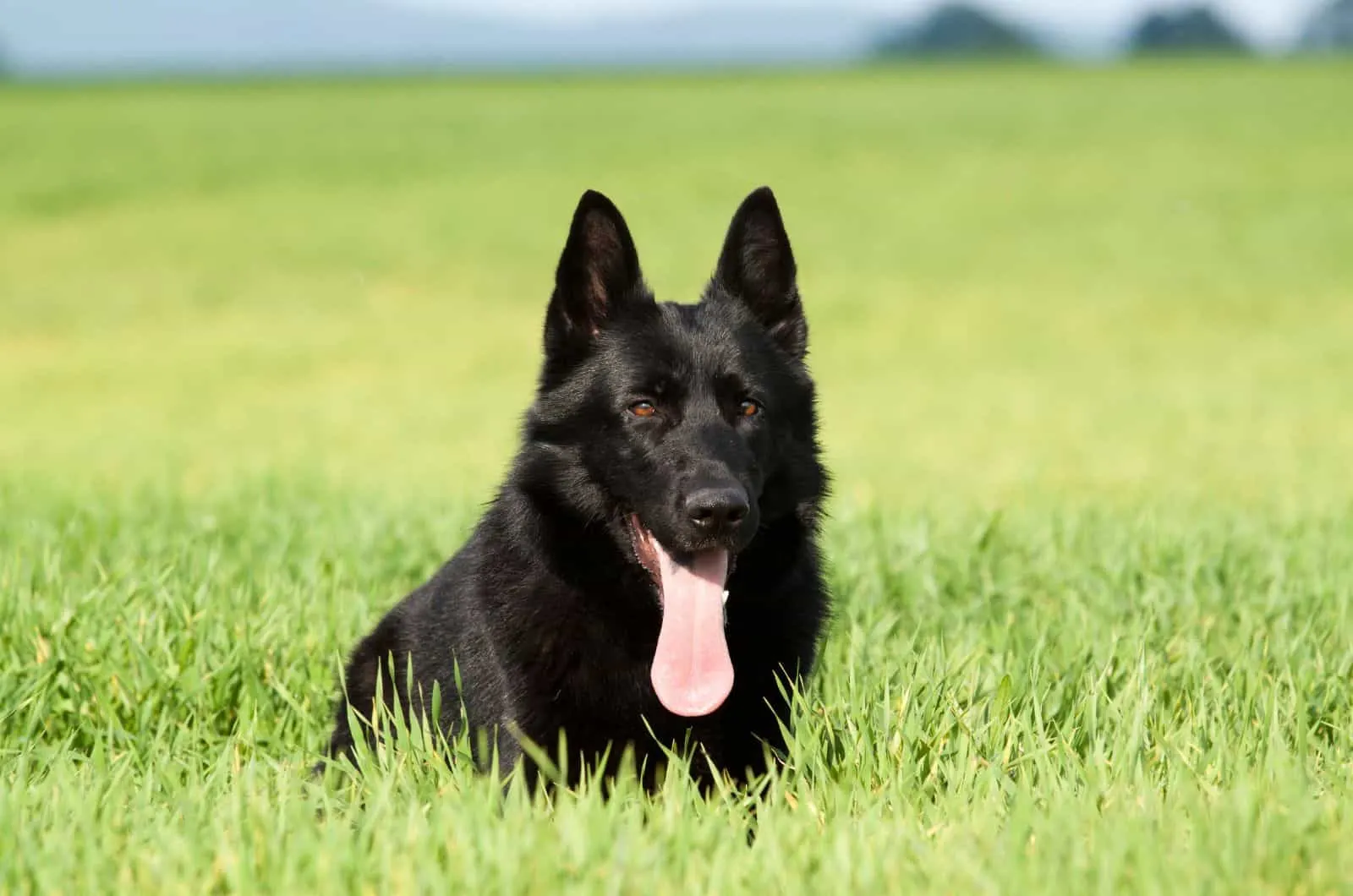 Small family-owned breeders make looking for a puppy a heartwarming experience. You see the photos of the dogs hanging out with the family, working alongside them, and being silly in general.
However, Sprague's is not just about cute photos. They take pride in the meticulous selective breeding of the best GSD representatives around the world.
Puppies go through the Early Neurological Stimulation (ENS) program and are raised in a family environment. As with any good breeder, screens that rule out any health issues are performed on every dog, and you get a two-year health guarantee for potentially fatal genetic conditions.
Since this is not a big breeder, sometimes there is only one litter per year, and other times none at all. If you like their photos and story, make sure to regularly check for new litters.
The Process Of Acquiring A Puppy
Buying a puppy from Sprague's is simple — send an email (preferred), call the provided number, or fill out the puppy questionnaire. This does not mean you will get a spot on the waiting list, you will need to be approved first.
A deposit fee of $500 is required to reserve the puppy of your choice, and the full amount is $2500. These are for pet contracts (limited AKC registration), without the possibility of full AKC registration. For shipping and transportation arrangements, inquire with the owner.
Breeder Information
Address: St Matthews, South Carolina 29135, USA
Phone: +1 803-456-2234
Email: [email protected]
Website: Sprague's German Shepherds
Socials: Facebook | Instagram | YouTube
7. Rocky Mountains German Shepherds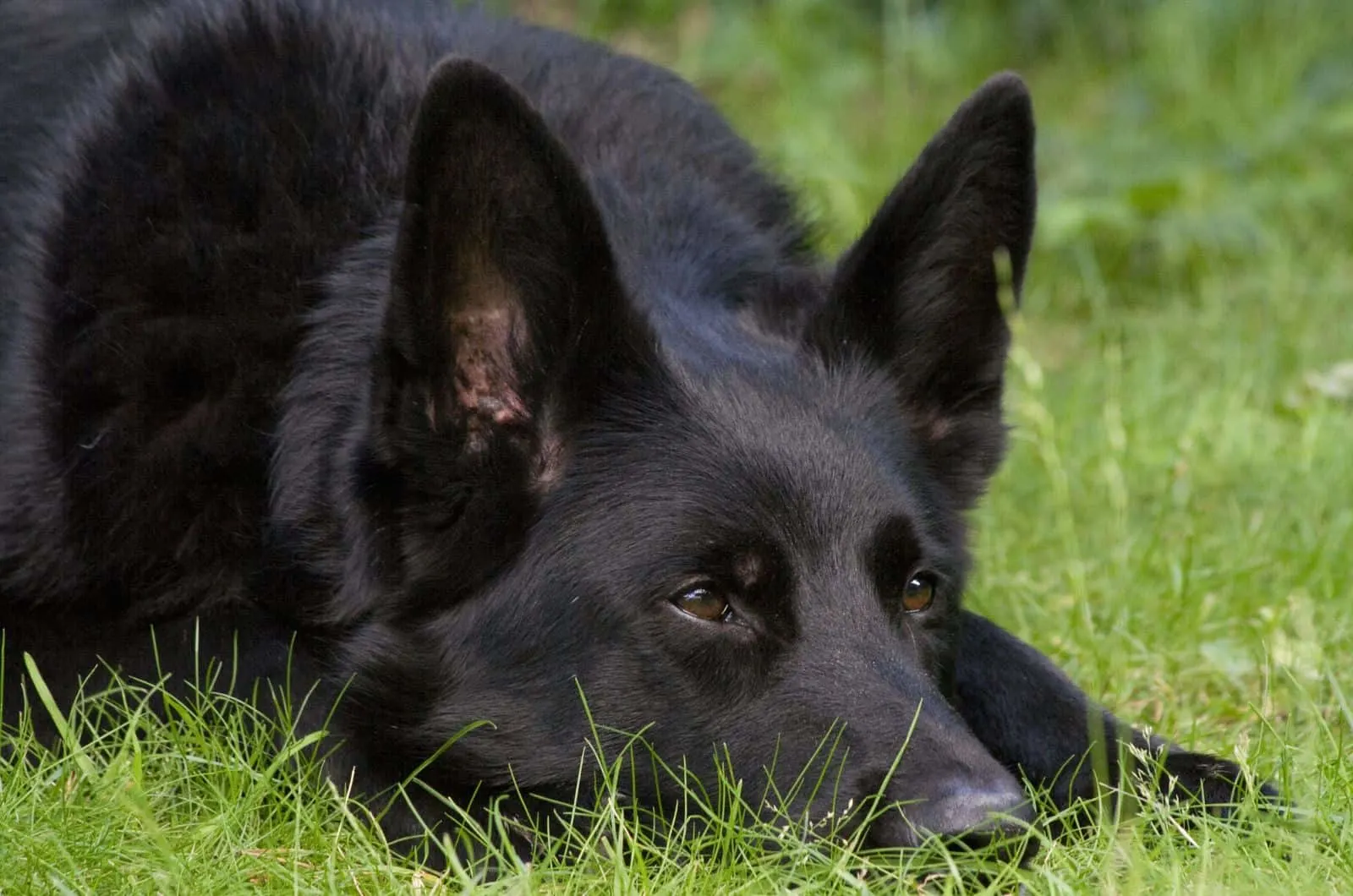 With nearly half a decade of experience breeding and doing Schutzhund with German shepherds, RMGS has all the necessary tools to produce the ultimate blue German shepherds.
They do not specialize in blue GSDs, but the genetic build of their dogs is immaculate. All dogs are from European champion bloodlines, and you can ask for proof when you get in touch with them.
In terms of health, you will get all the certificates confirming your puppy's parents and the pup itself are free of genetic diseases and have no signs of being susceptible to them. Vaccinations, microchipping, and AKC papers are included.
Whether you are looking for a companion, working, or protection dog, you will find Rocky Mountains dogs of perfect temperament. All dogs have their temperament assessed and then branded more adequate for a particular purpose.
For example, dogs that have a strong working drive will be selected for Shutzhund training, and those with a more laid-back character will be better companions or service dogs.
The Process Of Acquiring A Puppy
For the most up-to-date information on litters, you can follow their Facebook account, but email communication is preferred over phone calls. A basic contact form is also at your disposal.
Puppies are priced at $2500 for full AKC registration, and the deposit fee of $200 has to be paid prior to sending the deposit policy contract. In the purchase warranty, you will be able to express your wishes regarding color, sex, etc.
Breeder Information
Address: 25957 Richmond Hill Road, Conifer, CO 80433
Phone: +1 303-816-1032
Email: [email protected]
Website: Rocky Mountains German Shepherds
Socials: Facebook
Blue German Shepherd FAQ
There might be a few confusing things regarding blue German shepherds, and this FAQ is here to clear them up. Most of the questions are probably regarding the colors, so let me answer them.
We will also touch on size, weight, some distinguishing characteristics, and why you should or should not own one.
What Is The Difference Between A Blue German Shepherd And A Black German Shepherd?
The difference is that one of the parents of a blue German shepherd had the recessive gene that caused the pigment responsible for the black color to be diluted into a lighter color.

A blue German shepherd is actually gray with a bluish hue, but the eyes are piercingly light-blue. Blue German shepherd puppies are easy to spot among other colors, but the coat can drastically change once they are adults.
What Is The Size Of This Breed?
The genetic makeup of Blue German shepherds is identical to any other GSD. However, there are older lines that are closer to the original German shepherd, like the working line used during the Second World War, that have slightly shorter coats and a straight back but retain the undercoat.

These are more often associated with blue coat color simply because they have been selectively bred to preserve some of the traits. However, there are also show lines that produce blue puppies every blue moon. Read our article on all of the GSD colors you can imagine.

The German shepherd male is usually twenty-four to twenty-six inches tall, reaching weights between sixty-five and ninety pounds. Females are slightly smaller at twenty-two to twenty-four inches tall and weigh fifty to seventy pounds.
What Are The Benefits Of Owning A Blue German Shepherd?
I think the most valuable trait of the blue GSD is the thrill of looking for it. They are extremely rare and thus valued as a gem among breeders. They usually cost a ton of money, and the stars have to align for you to find them at the exact moment you are looking for a dog.

If you are looking for a dog that can perform almost any task given to it but want to avoid dogs with heart problems like the Great Dane or Doberman, your best bet is a blue GSD. They will outlive most other dogs in this category while looking like a million bucks.
Conclusion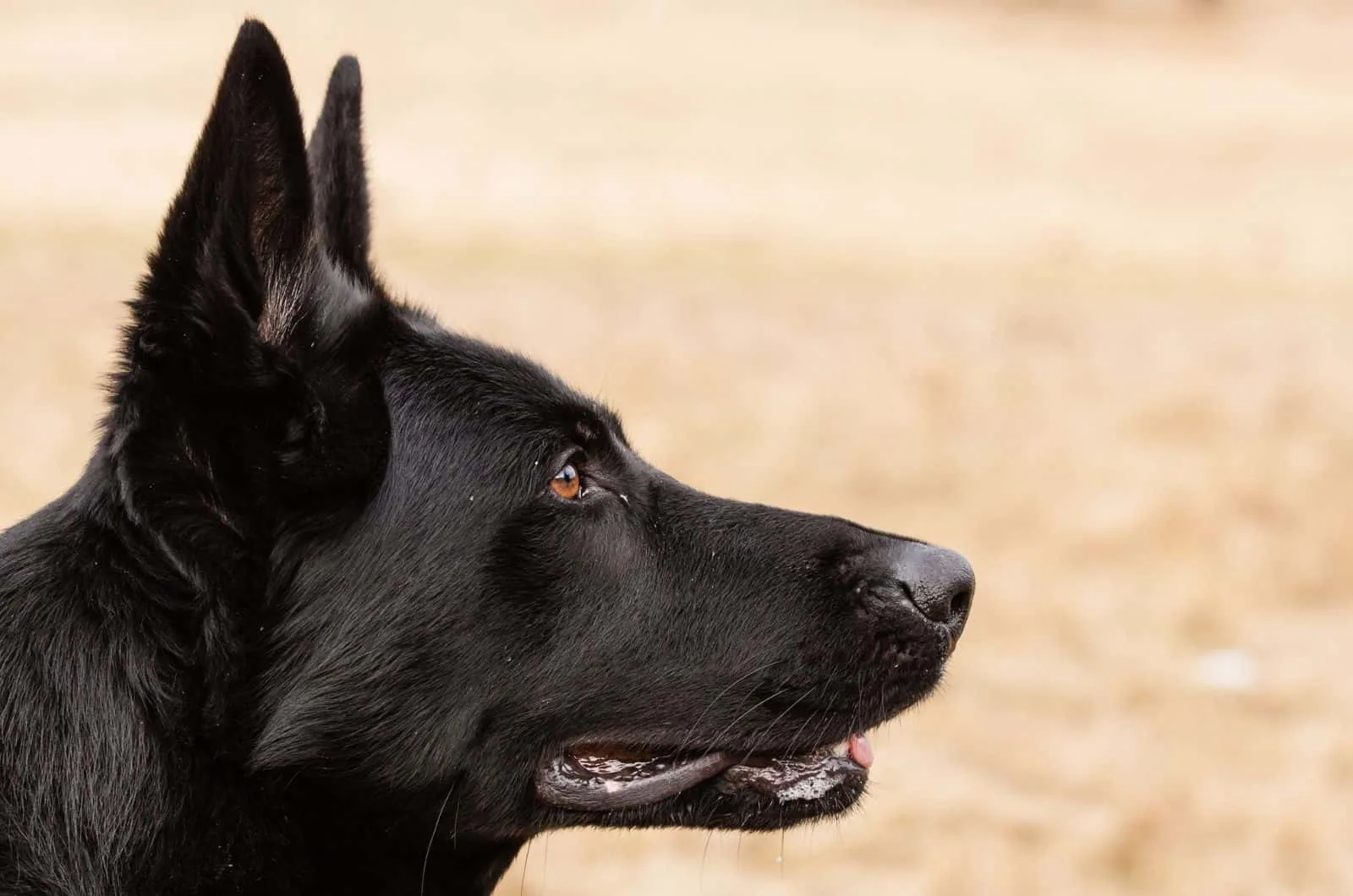 Anyone who is feeling lucky should immediately check the websites of these blue German shepherd breeders. Finding a litter of standard colors or patterns is hard enough, let alone an unpredictable blue GSD puppy.
The exclusivity of the blue GSD is fertile soil for scammers. Avoid websites that provide no photos, guarantees, references, or information other than the price and contact.
The same goes for puppy mills. If you see someone slapping crazy prices on their "blue German shepherd puppies" with two photos of a fence and a small backyard, avoid them. Do your research, and you will be safe. In this case, I did the research so you could enjoy the process of selection.
Read Next: 5 Dutch Shepherd Breeders With An Outstanding Reputation