Who does not love a Beagle puppy? They are affectionate, cuddly, smart, and active — perfect for an adventurous, but also laid-back lifestyle. Since you are here, I am guessing that you are located somewhere around or in Wisconsin and that you are in search of the perfect Beagle puppy.
Well, you should switch from looking for a Beagle puppy to looking for reputable Beagle breeders in Wisconsin. Why? Because only reputable breeders have the best Beagle pups in store for you!
The best thing about these Beagle breeders in Wisconsin is that each of them raises and cares for their puppies, treating them as respected family members.
Make sure to save all of their information because I believe that, by the end of this article, you will want to purchase a Beagle puppy as soon as possible!
So, without further delay, here are PupVine's favorite Beagle breeders in Wisconsin!
Beagle Puppies For Sale In Wisconsin
Before we dive into the Beagle breeding matter, I have to tell you about the situation with Beagle puppies in Wisconsin. Firstly, Beagles are popular house pets but they are also popular hunting dogs. Wisconsin has some pretty popular hunting areas in which deer, elk, coyote, bear, duck, and turkey are frequent targets.
That said, many dog breeders in Wisconsin breed hunting dogs. And, what better hunter than a good ol' Beagle?
Trust me when I say that there can be many Beagle puppies found in Wisconsin, but not all of them have a good breeding background.
Besides our ethical and reliable Beagle breeders in Wisconsin, the polar opposites are to blame for developing unhealthy Beagle puppies. You know, those kinds of dog breeders who want to earn easy money by overbreeding Beagles. I mean, a Beagle can have up to ten puppies in one litter, so I guess that is when dollar signs pop up over unethical breeders' heads.
The same goes for puppy mills that exploit female Beagles by having them produce one litter by another.
This is the single most important thing that you, as an aspiring Beagle owner, must be aware of. We have to put a stop to all puppy mills so that we can adopt and raise healthy puppies. This does not only go out to the Beagle dog breed, but it also goes to any other pure or mixed breed.
PupVine's list of Beagle breeders in Wisconsin brings you the healthiest puppies that make pawesome family pets!
1. Tag-A-Long Beagle Puppies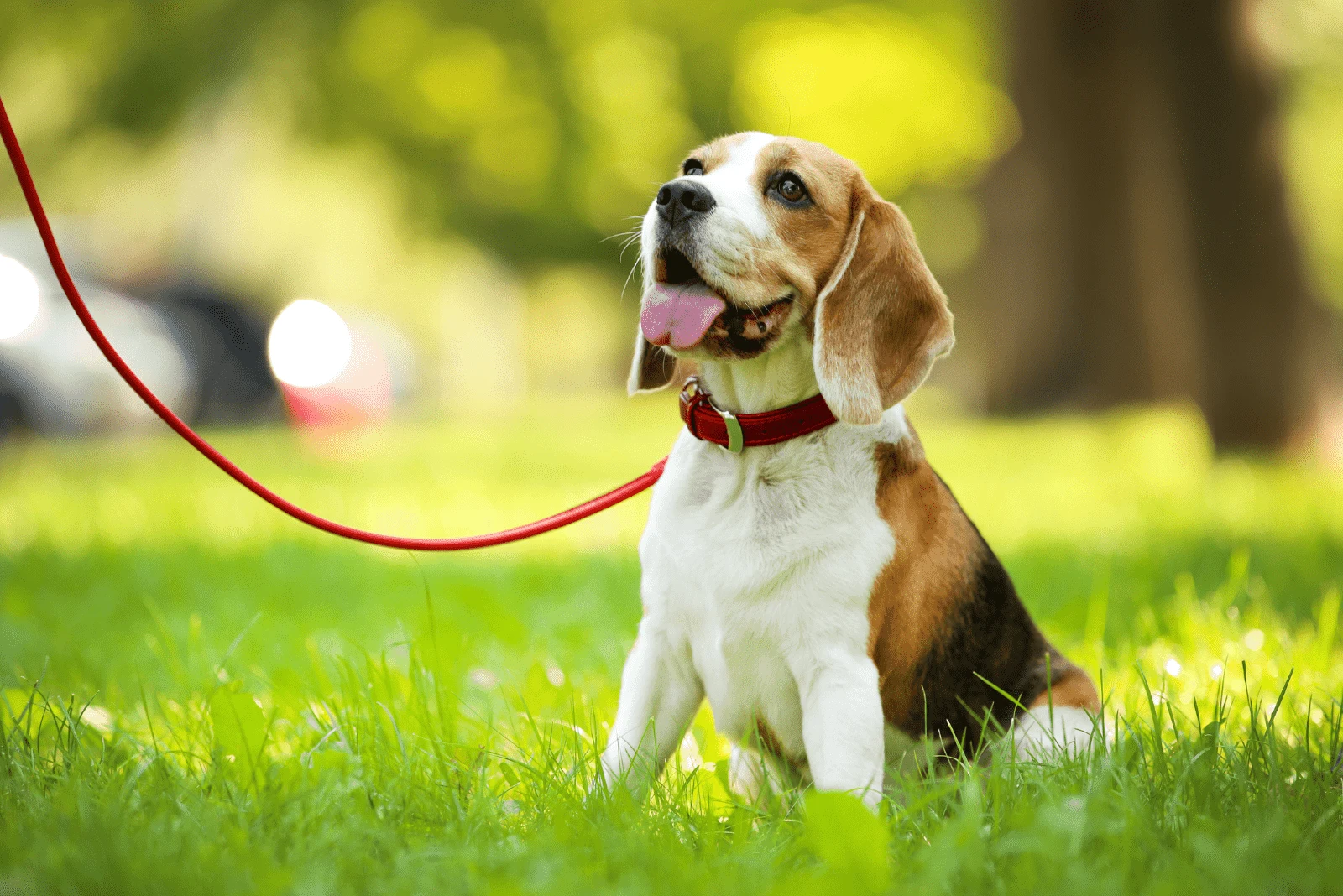 The first on our list is an AKC-registered breeder that goes by the name "Tag-A-Long Beagles".
Tag-A-Long Beagles team develops and raises Beagles for what they were originally bred for. Are you ready to find out?
Who They Are
Tag-A-Long Beagle breeders are located in rural parts of Rudolph, Wisconsin. Now, can you imagine how much space and freedom their Beagle puppies have? 12 acres of land!
Jerry Peters is the man behind this breeding business. What makes him one of the best Beagle breeders in Wisconsin is the fact that he put a lot of effort into breeding and caring for these pups in the last 50 years!
Breeding Program
Jerry Peters mainly focuses on producing Beagles for the purpose of hunting, but he is also proud that each of his puppies makes an excellent family pet.
Not only do they produce healthy Beagle puppies, but Tag-A-Long Beagle Puppies' breeding program ensures that each pup is home-raised, which means — excellent temperaments!
What They Offer
Because each Tag-A-Long Beagle is examined by a professional veterinarian, it has received all age-appropriate immunization (vaccinations), and deworming treatments.
By purchasing a Beagle puppy from Tag-A-Long Beagles, you are getting a healthy, AKC-registered dog with a great personality!
Tag-A-Long Beagle Puppies details
Website: Tag-A-long Beagle Puppies
Phone: (715) 459-3851
Location: Wisconsin Rapids, WI
2. Nacius Kennels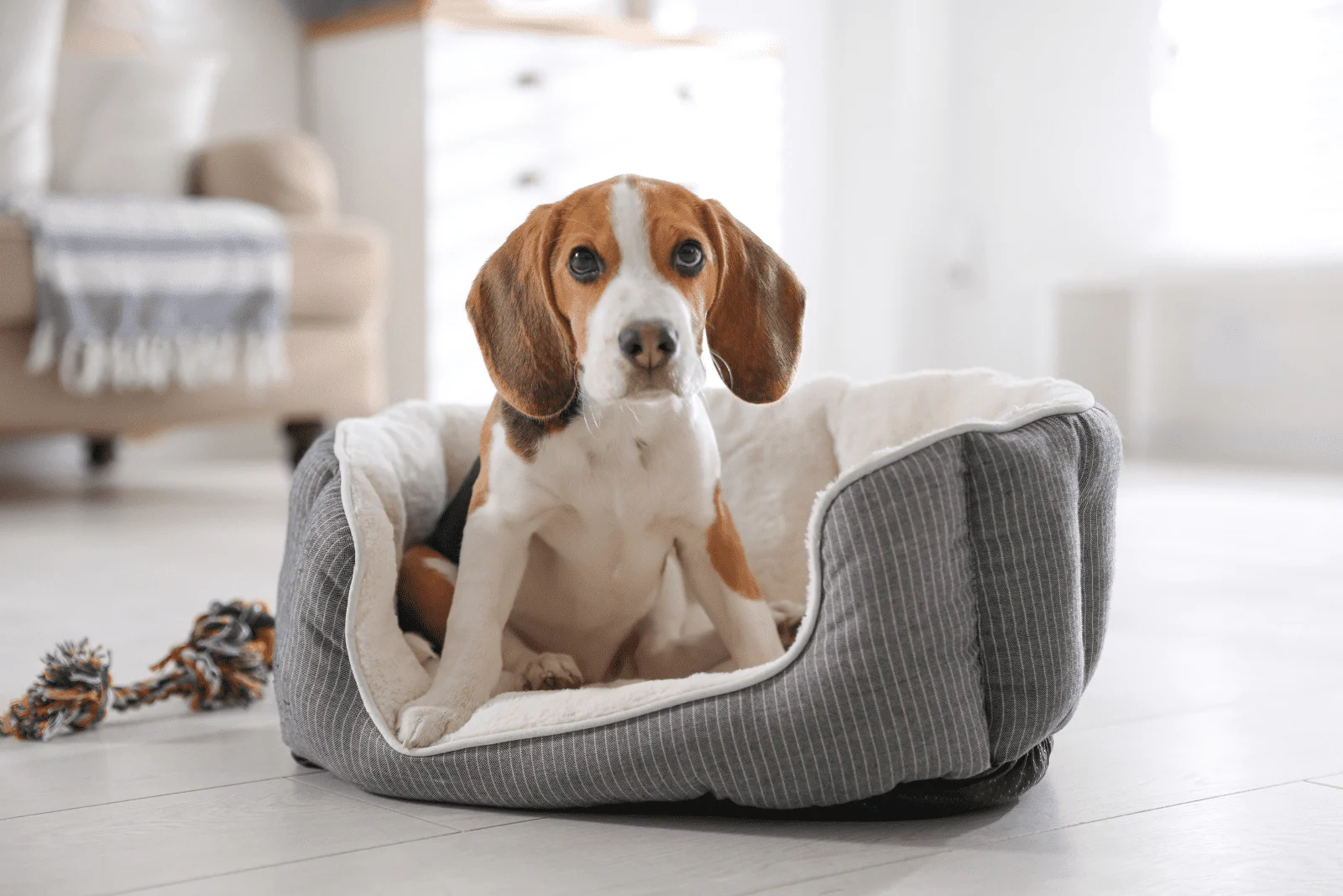 Next up we have Nacius Kennels, a Beagle breeder who will blow your mind with their exquisite breeding program.
Who They Are
Nacius Kennels is an AKC-registered small breeding business that is located on the outskirts of Clintonville.
Besides high-quality Beagles, Nacius Kennels also develop adorable Labrador Retriever puppies!
Breeding Program
As we previously mentioned, Nacius Kennels' breeding program is exquisite!
Nacius Kennels are very cautious when it comes to breeding Beagles — only the high-quality Beagle parents are taken into consideration. That means that each Beagle parent dog has to go through all health tests before mating, all for the purpose of developing healthy puppies!
These cuties spend a lot of time with their human companions which is why all Nacius Kennels puppies are super-socialized and well-mannered!
What They Offer
At Nacius Kennels, health plays the most important part which is why all Beagle puppies come with a health guarantee against breed-specific illnesses.
Alongside medical exams and procedures (vaccination, deworming, microchips, OFA-Hips, CERF exam), Nacius Kennels provide AKC registration papers, a 60-day free trial AKC Pet Healthcare Plan, and even a one-year subscription to the AKC Family Dog magazine!
Nacius Kennels details
Website: Nacius Kennels
Phone: (920) 606-2520
Location: Clintonville, WI, United States
Facebook: Wisconsin Beagle Puppies
3. Wisconsin Beagle Club Inc.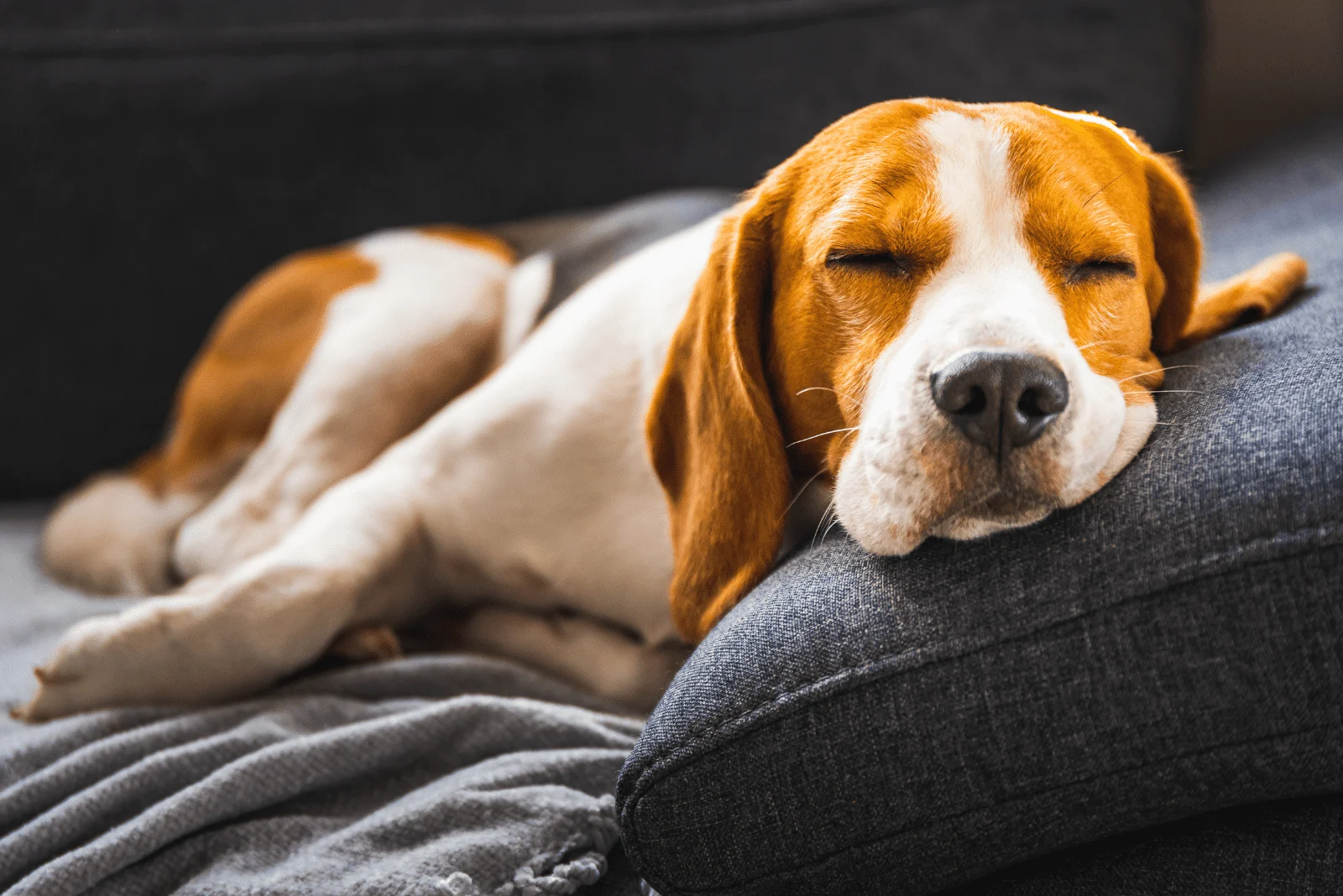 Welcome to the Beagle Club of Wisconsin! Get yourself a cocktail, and your Beagle a small puppuccino, and let's get this party started! Wait, we're not talking about that kind of club.
Who They Are
The Wisconsin Beagle Club is a place where all Beagle lovers, breeders, and owners are gathered. With so many Beagle experts in one place, there can only be healthy and happy adult Beagle dogs and Beagle puppies.
So, besides organizing Beagle dog shows and competitions, the Wisconsin Beagle Club offers Beagle puppies and adult dogs too.
Breeding Program
All Beagles that are available at the Wisconsin Beagle Club are AKC registered, vaccinated, and dewormed. If you are looking for adult Beagles, some may also come with a microchip.
The Wisconsin Beagle Club follows the rules and breeding guidelines that are issued by the American Kennel Club in order to produce, rehome, and adopt the healthiest Beagle dogs.
What They Offer
In addition to creating many Beagle enthusiast gatherings and dog shows, the Wisconsin Beagle Club offers a lot of information and advice on all things Beagles!
As a first-time Beagle owner, you will probably have many questions regarding this sniffer breed, so the Wisconsin Beagle Club is a place to go to.
Wisconsin Beagle Club details
Phone: 608-767-2460
Location: 314 Old Settlers Rd, Mazomanie, WI 53560, United States
Facebook: Wisconsin Beagle Club
4. Norling's Great Northern Beagles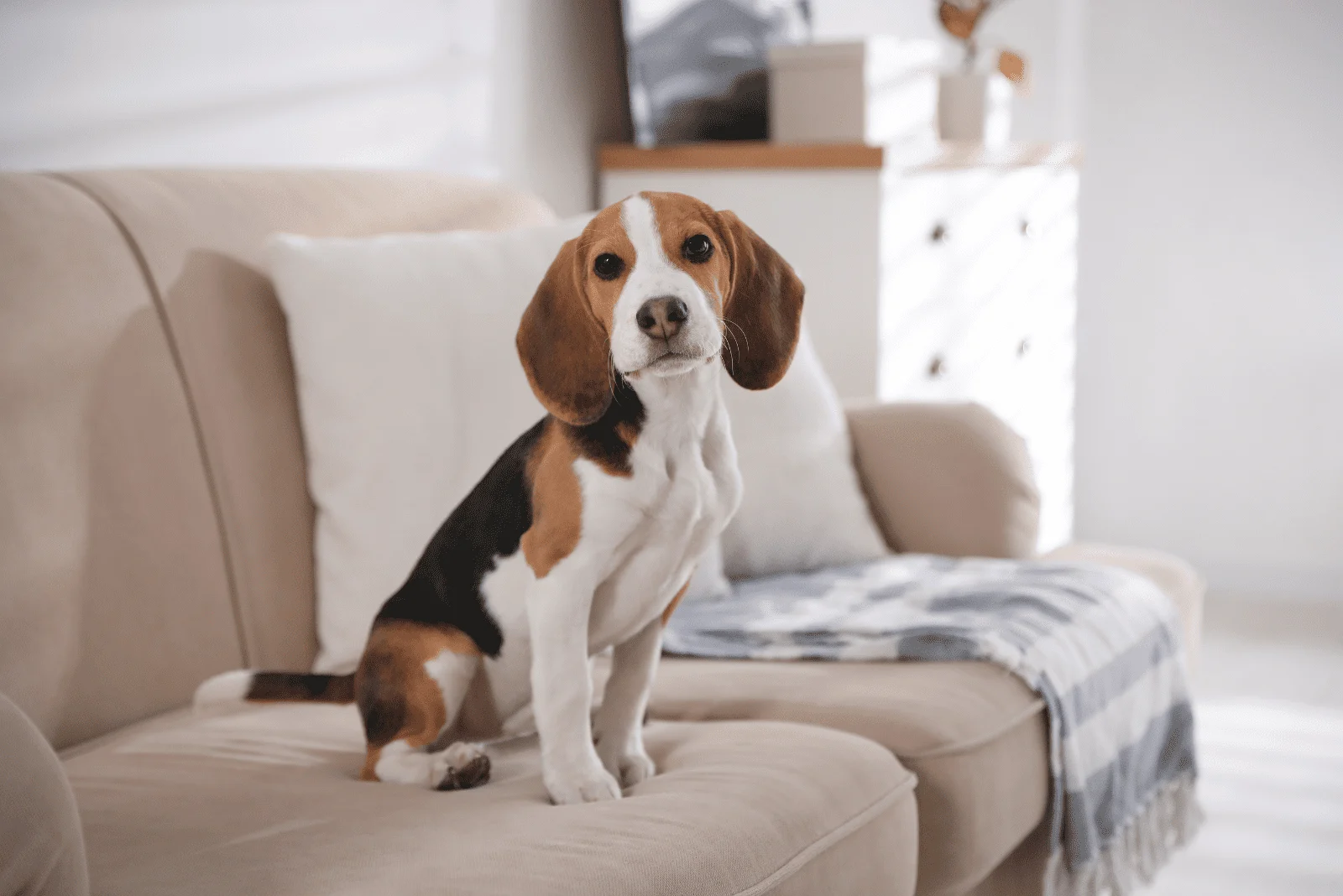 If you are wondering what is so great about Norling's Great Northern Beagles, then stick around to find out!
Who They Are
Years of experience (we're talking over 30 years!) have been good for the Norling's Great Northern Beagles breeders. Ever since he was a wee kid, the breeder behind this quality Beagle program has loved and cared for all dogs. In fact, fell in love with this breed when he adopted a Beagle puppy named "Snoopy"
Naturally, the Beagle dog breed has since then won over his heart and so Norling's Great Northern Beagles breeding program was created.
Breeding Program
At Norling's Great Northern Beagles you can find only quality dogs and puppies that live happily in the comfort of a family home. Because this breeder knows what true Beagle puppies need, he lets them play outside as soon as weather conditions allow. This results in friendly and outgoing Beagle pups that are not afraid of any new scents and new sounds.
Norling's Great Northern Beagles are also socialized around humans of all ages, as well as around other animals, including cats. They also encourage their Beagles to potty in the whelping pen, which is a plus for both puppies and aspiring owners.
What They Offer
Norling's Great Northern Beagles offer high-quality dogs that have undergone DNA testing so you don't have to worry about any congenital health problems that could affect your new Beagle.
The Norling's Great Northern Beagles breeder is always there for you: once you purchase your new puppy, you will always have a professional by your side to help you raise it!
Norling's Great Northern Beagles details
Website: Great Northern Beagles
Phone: (715) 282-6128
Email: [email protected]
Location: 6573 Ort Drive Rhinelander, WI, 54501, United States
Facebook: Norling's Great Northern Beagles
5. Woodland Beagles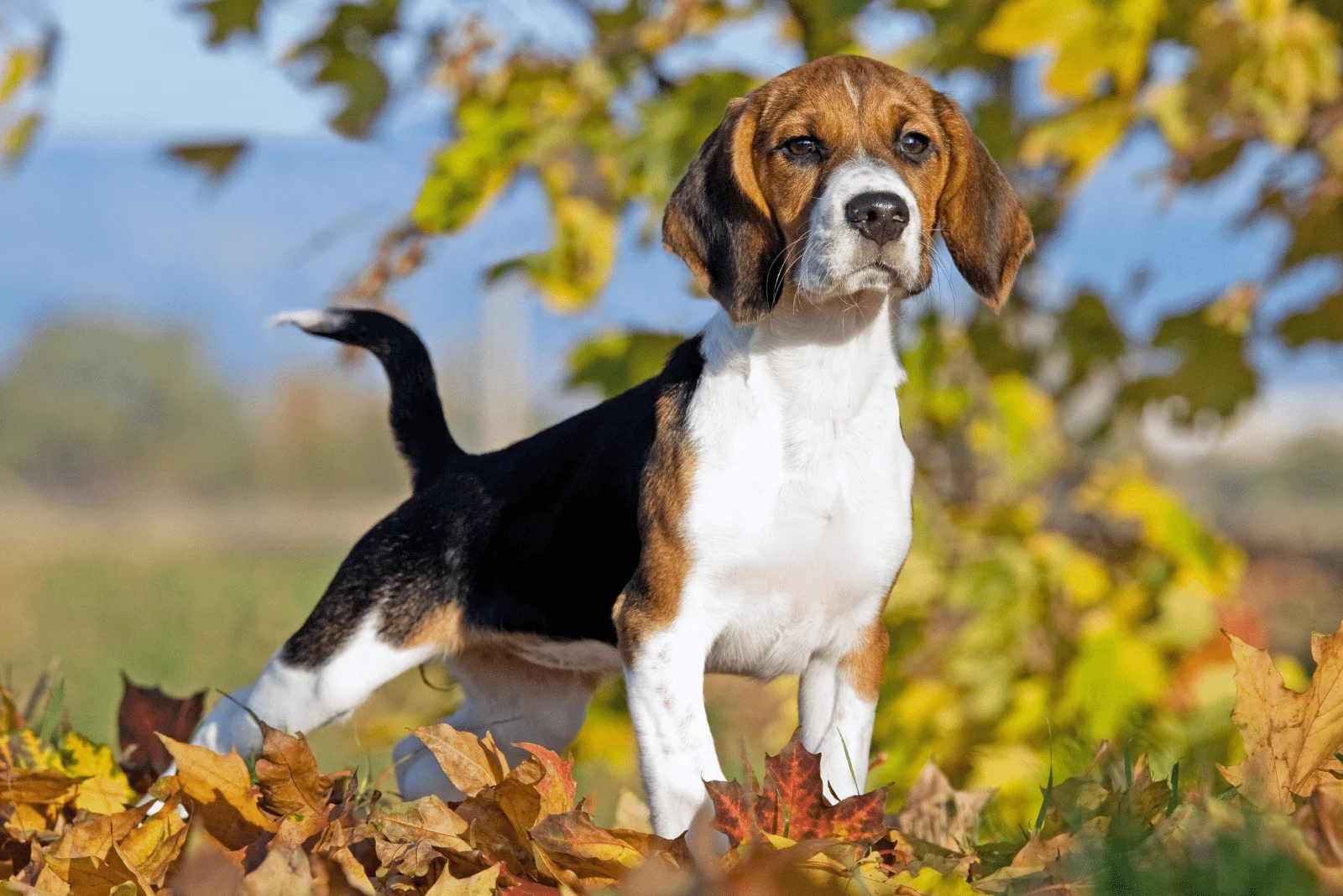 Here is an interesting and reputable Beagle breeder who is located a bit further from the urban area, but trust me, it is worth the drive.
Who They Are
As enchanting as their name is, Woodland Beagles is run by a small family that has set their Beagle breeding business 1 hour west of the Twin Cities.
Even though Woodland Beagles is a kennel breeding program, they are incredibly caring and affectionate toward each Beagle puppy.
Breeding Program
Since Woodland Beagles are bred and raised to be both house pets and outdoor adventure buddies, they grow up in large floor-heated kennels that have everything a Beagle puppy needs.
Woodland Beagles' breeding program consists of quality bloodlines that are carefully chosen in order to present you with the healthiest Beagle puppies.
Because of their adventurous spirit, Woodland Beagle puppies spend most of their time outside when weather conditions allow it.
What They Offer
As Woodland Beagles breeders would say, they breed their puppies for health, temperament, and disposition. So, this is what you can expect if you purchase a Woodland Beagle puppy — a healthy, outgoing, and good-looking pooch!
You can find a lot of information about how to care for your new puppy on the Woodland Beagles website which is linked down below!
Woodland Beagles details
Website: Woodland Beagles
Phone: (320) 282-5009
Location: 19062 Babcock Ave, Lester Prairie, MN 55354, United States
Final Words
It is very simple — good breeders equal healthy Beagle pups! Hopefully, your choice of Beagle breeders in Wisconsin is narrowed down to these six reputable ones. These Beagle breeders will happily answer all of your questions regarding your new Beagle puppy, so don't be shy to ask.
Besides health checks and warranties, Beagle breeders in Wisconsin selflessly share their knowledge about this wonderful dog breed and what it takes to own one.
You may have noticed that these responsible Beagle breeders have put a lot of time, effort, and money into producing healthy and socialized Beagle puppies so that you don't have to worry about veterinary bills upon bringing your new Beagle home.
However, you should get ready to puppy-proof your home because Beagles are curious little fellas. Also, potty training and getting your Beagle puppy used to living in its new home with its new, loving family members!
Related Content
How Much Do Beagles Cost? Puppy And Adult Dog Life Expenses
Top 7 Beagle Breeders In Texas: Where To Find Your New Pet