The Beagle is a dog known for its short legs and clumsy ears, but also its courage and intelligence. This is a dog of medium size, with a very compact build, and strong legs, thanks to which, the Beagle is an extremely durable and fast dog.
Throughout history, this dog has become famous for being a favorite companion of famous people, such as Queen Elizabeth I and King James I of Scotland .
The Beagle comes in a variety of colors, and the most common combinations are two colors, such as brown and white and yellow and white. There are also tri colour Beagles that have black, brown, and white colors on their fur.
The Beagle was bred to be a hunting dog, so even today, these dogs have a strong instinct for hunting and an extremely good sense of smell. As sweet as they may be, it takes a lot of effort and rigor to raise a Beagle.
These dogs can be very stubborn and, if you don't set boundaries for your dog, he will be your boss! While they get along well with other animals, your Beagle will probably want to be the main one in the home.
Also, he will constantly need leisure and activity. The Beagle is a real family dog, adores children, and happily accepts life in an apartment or a house. Just make sure your yard is fenced, because Beagles love to run away from home!
If you like this breed, I believe you are already looking for a place where you can buy one. Well, take a look at our list of the 6 trusted Beagle breeders in the UK!
Beagle Puppies For Sale In The UK
If you have decided to expand your family with a little Beagle , I hope you are ready for a lot of action and adventure! Your new puppy will require plenty of training and activities, but you will enjoy every moment.
Now we come to the part where we talk about where you can find Beagle pups . To make sure you get a completely healthy and quality dog, do your best to research Beagle breeders near you.
The mere existence of a breeder 's name on the Internet does not mean that it is reliable and reputable. You should study all the details: from the number of dogs the breeder produces annually, the conditions in which the dogs live, the evidence of veterinary examinations, and the details of the dogs' parents.
To save you a little time and offer you a starting point for your search for the perfect Beagle , today we'll bring you a list of 6 reliable Beagle breeders in the UK.
1. Annavah Beagles, Spalding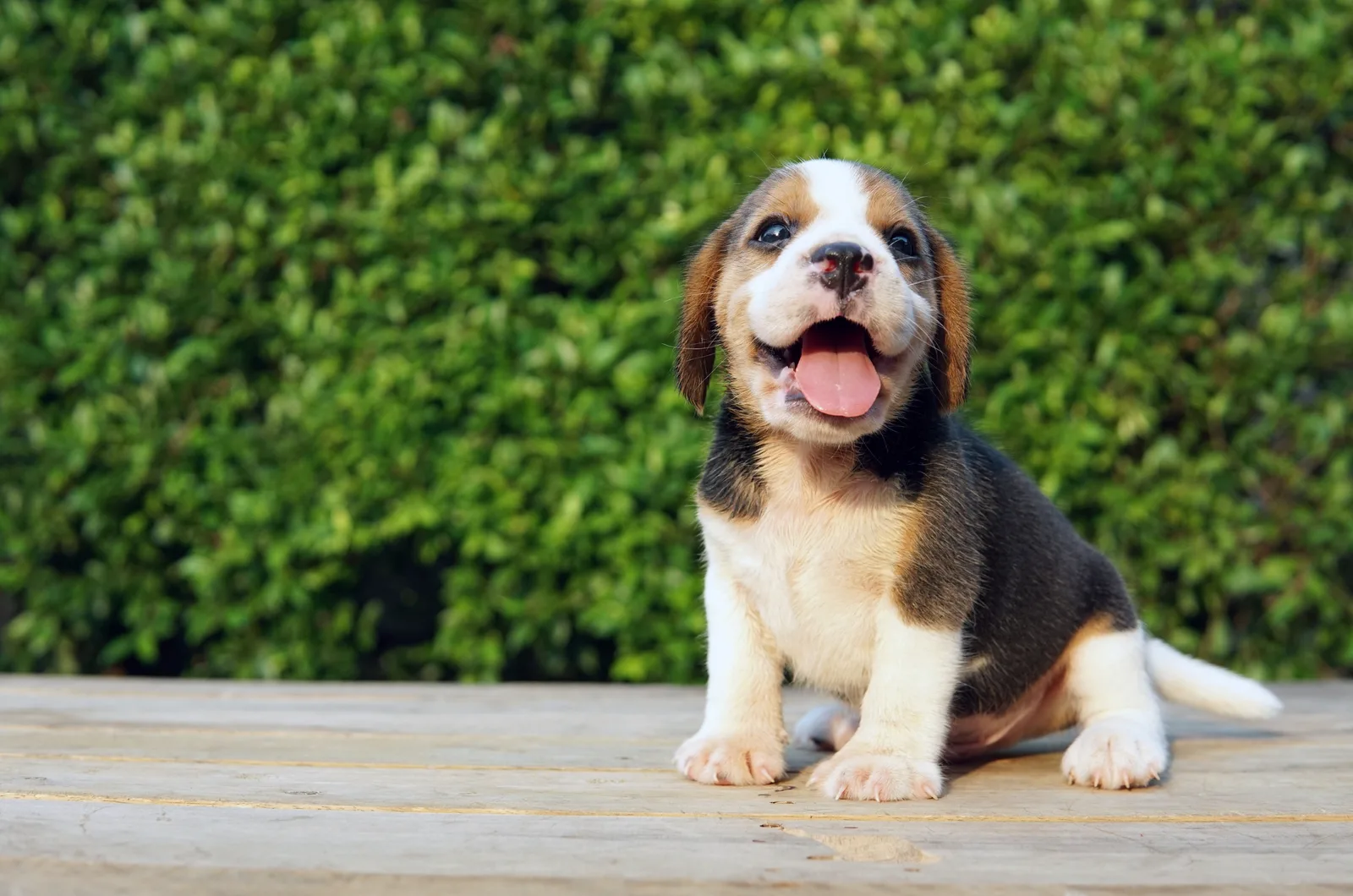 Annavah Beagles is located in Spalding and has been breeding top-quality Beagles for over 30 years. All their puppies are Kennel Club registered , vet checked, vaccinated, and microchipped before they are ready to leave for their forever homes .
Annavah 's puppies are confirmed to be free of Lafora , MLS, and NCCD . The puppies come with a puppy pack consisting of the following:
• 4-weeks puppy insurance
• Pedigree certificate
• Kennel Club registration documents
• Puppy blanket
• Health certificate
• Sales contract
• Breeder support for life
If you visit Annavah Beagles ' official website, you will get to see a guide for every potential dog owner. This guide is full of tips on how to be sure that a Beagle dog is the right breed for you and what you can do to prepare your home to be the perfect place for a new pooch.
Here, you can find out what kind of lifestyle is preferable for a dog like a Beagle , what kind of house and garden Beagle dogs enjoy the most and, with the help of this guide, you can prepare yourself for all the costs and challenges of owning a Beagle puppy .
Breeder Info
Location: Homefield, Westdale Drove, Donington, Spalding, PE11 4XG, United Kingdom
Website: Annavah Beagles
Phone number: +44 1775-821-435
2. Bellvalley Beagles, Carmarthenshire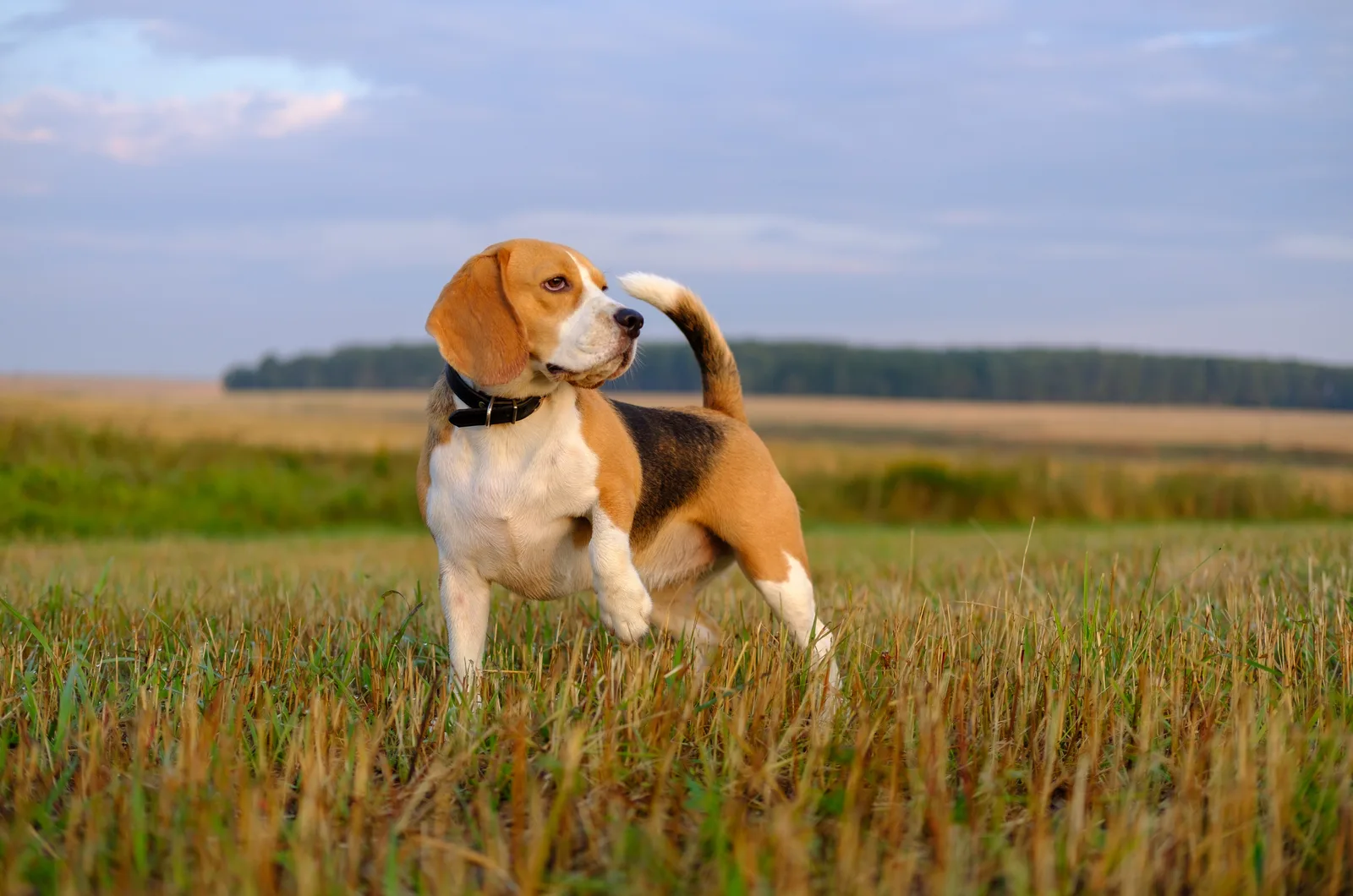 Bellvalley Beagles is a kennel located in Carmarthenshire, also known as the first Puppy Culture breeders of Beagles in the world. Bellvalley breeders are also members of the Kennel Club's Assured Breeder Scheme. This kennel was founded by Wendy Evans in 2005.
Bellvalley is situated on a family farm, where they raise their Beagles together with other animals, such as horses, chickens, pigs, and sheep. Many of these breeders ' Beagles have become extraordinary show dogs.
They are now working with Beagles , but they started with dog shows a long time ago, with a Cocker Spaniel dog.
Here, you can find Tri colour and Tan and White Beagle puppies of top bloodlines and show them an equally great life in their new home with you!
Breeder Info
Location: Carmarthenshire, south-west Wales
Website: Bellvalley Beagles
E-mail: [email protected]
Phone number: +44 1994-484-253
3. Charterwood Kennels, Grantham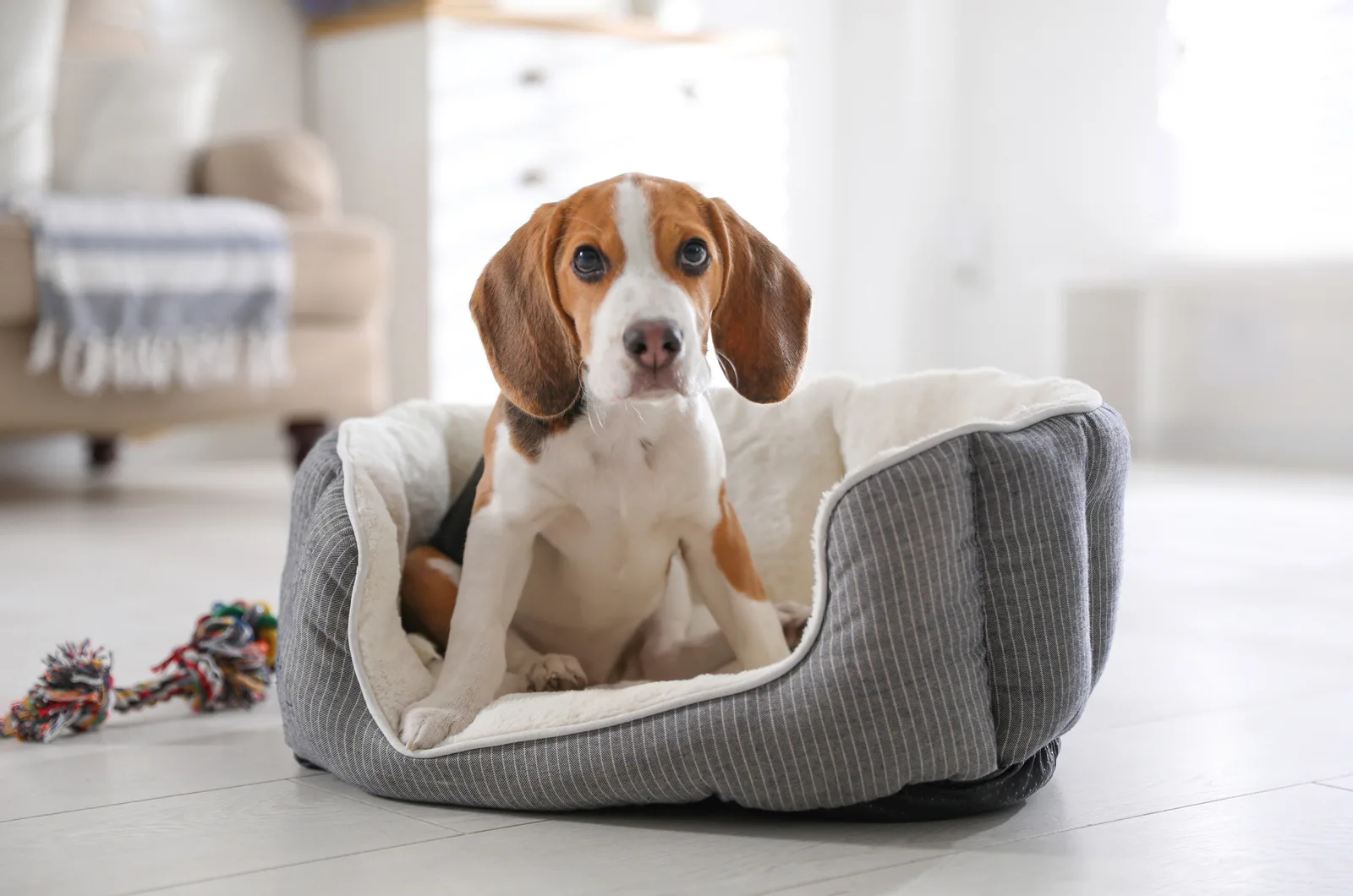 Charterwood Kennels is located in Grantham and is owned by Jill and Steve Philpott. These breeders have been breeding Beagles for over 30 years. Jill is also a professional Kennel Club Approved Championship Show judge and a member of many breed clubs .
Charterwood breeders send their puppies to their new homes with a Puppy Pack consisting of:
• Dog Food
• Kennel Club registration
• A worming chart that proves that the puppy has been wormed 3 times
• 5-generation Pedigree
All puppies are Lafora , MLS and NCCD cleared. You can see pictures of their marvelous Beagle studs on the breeders ' official website.
Related: Male Vs. Female Beagle: Which Is The Best Choice For You?
Charterwood breeders are expecting a new litter of puppies in June.
Breeder Info
Location: Corner Farm, Hougham, Grantham, NG32 2JA, United Kingdom
Website: Charterwood Kennels
E-mail: [email protected]
Phone number: +44 1400-250-153
4. Douglas Hall Kennels, Burnley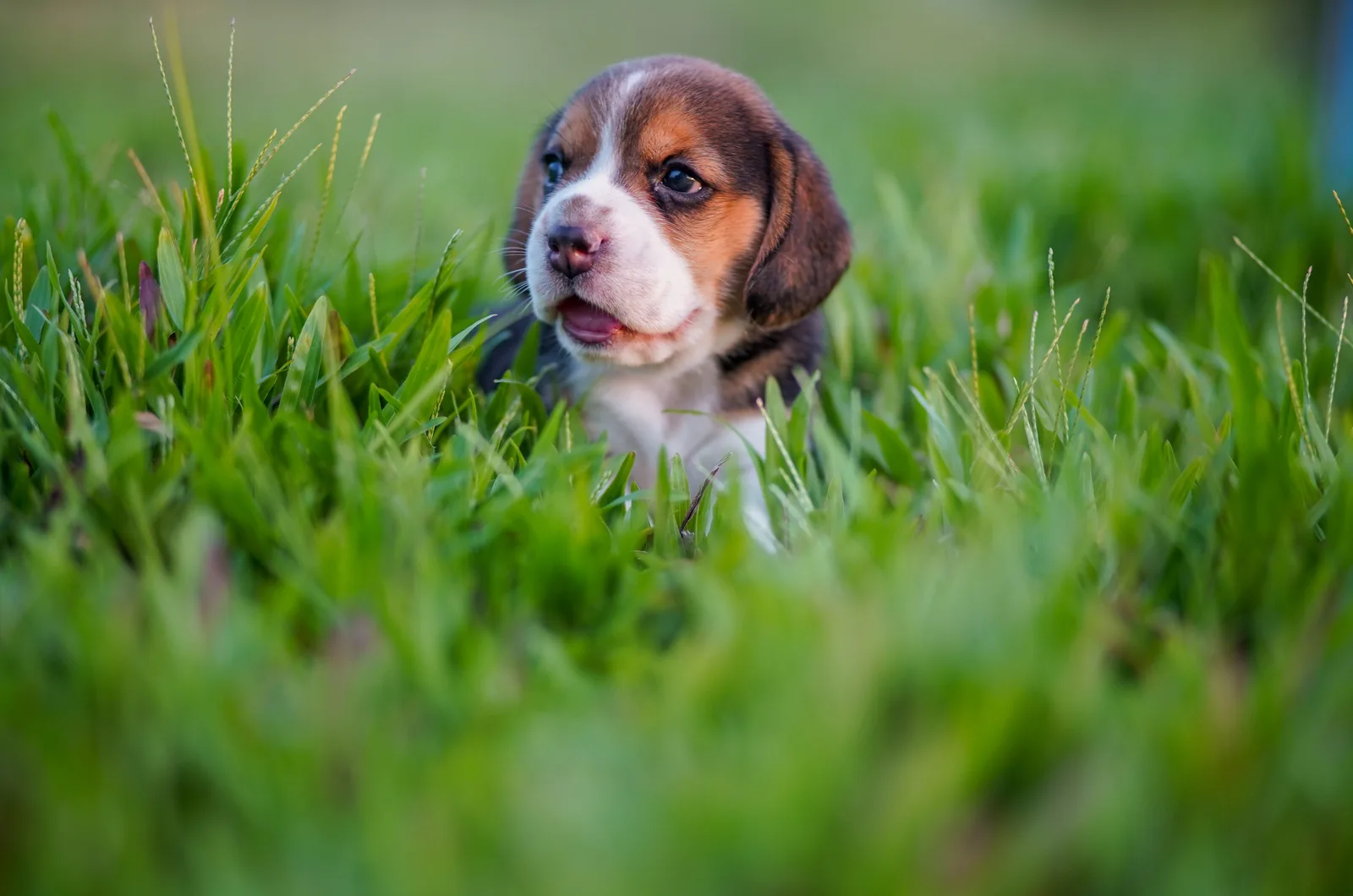 Douglas Hall Kennels is a family-owned business located in the hills of the Lancashire countryside. These breeders are fully licensed and are doing their best to raise perfect family pets . Their vet visits their kennel once a week.
Douglas Hall breeders raise their puppies with a lot of love and affection and send them to their new homes with health and quality guarantees. Besides raising Beagles , Douglas Hall breeders also work with large dog breeds , such as Labradors.
Furthermore, these breeders also offer crossbreed puppies for sale. Just visit their official website and take a look at all those beautiful studs and bitches that Douglas Hall breeders are offering! They state how their puppies love visitors, so feel free to stop by and maybe find your future family pet !
Besides puppies, these breeders also offer older puppies who have not found their forever home yet. All dogs are socialized and trained, so you can be sure of getting a well-behaved and people-loving pooch.
Breeder Info
Location: Douglas Hall Cottage Newchurch-in-Pendle, Burnley, Lancashire, BB12 9JW
Website: Douglas Hall Kennels
E-mail: [email protected]
Phone number: +44 1282-694-461
5. Eardley Hall Kennels, Stoke-On-Trent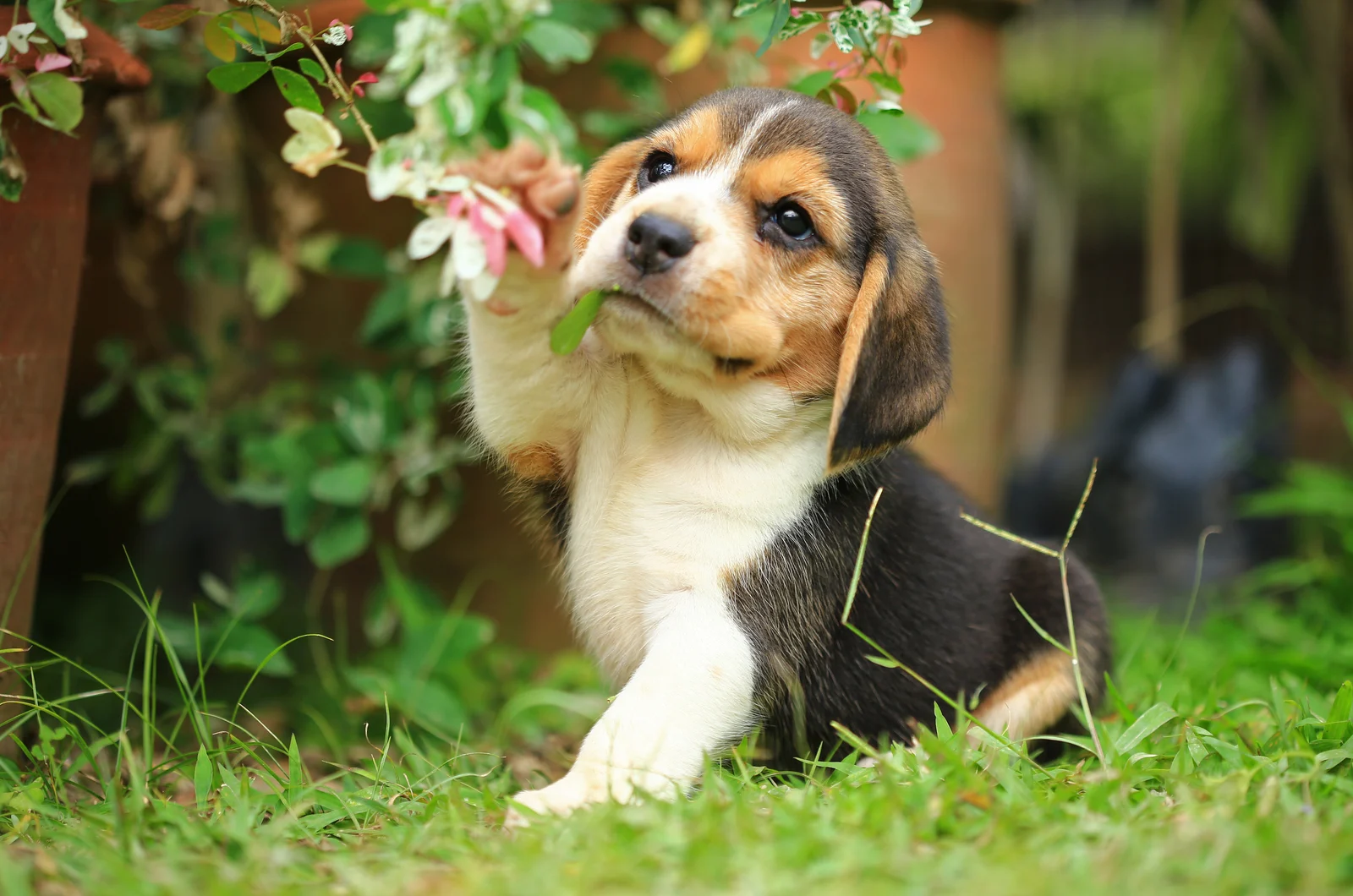 Eardley Hall Kennels is a luxury boarding kennel located in Stoke-On-Trent in Staffordshire . These breeders have been working with Beagles for over 40 years. The breeders behind this kennel , Steve and Tim, are the proud owners of many awards for dog breeding .
In the past, they have worked with other dog breeds , such as Boston Terriers and Boxers. Nowadays, Eardley Hall Kennels' breeders are focused on Beagle dogs . Besides selling Beagle puppies , these breeders also offer additional services. They are the following:
• Daycare: If you have many errands to accomplish in just one day, you can be stress-free and leave your puppy in a safe place. Eardley Hall Kennels ' daycare will make your dog feel safe and he will be entertained while you will get time to finish your duties.
• Overnight stay: Here, you can also leave your puppy overnight! He will have plenty of space to play and exercise and his time without you being nearby will pass quickly.
• Premium food: These breeders also offer premium food, which is vet approved. You can find out all about Eardley Hall Kennels ' nutritious treats on their website.
• Microchipping: Breeders from Eardley Hall Kennels also offer the service of microchipping. All puppies should be microchipped by the time they are 8 weeks old.
• Grooming service: If it is time to bathe your puppy, have his nails trimmed, or his ears cleaned, look no further! Eardley Hall Kennels offers all of these services.
Breeder Info
Location: Eardley Hall/Cross La, Stoke-on-Trent, Staffordshire , United Kingdom
Website: Eardley Hall Kennels
E-mail: [email protected]
Phone number: +44 1782-720-434
6. Erlenbek Beagles, Diss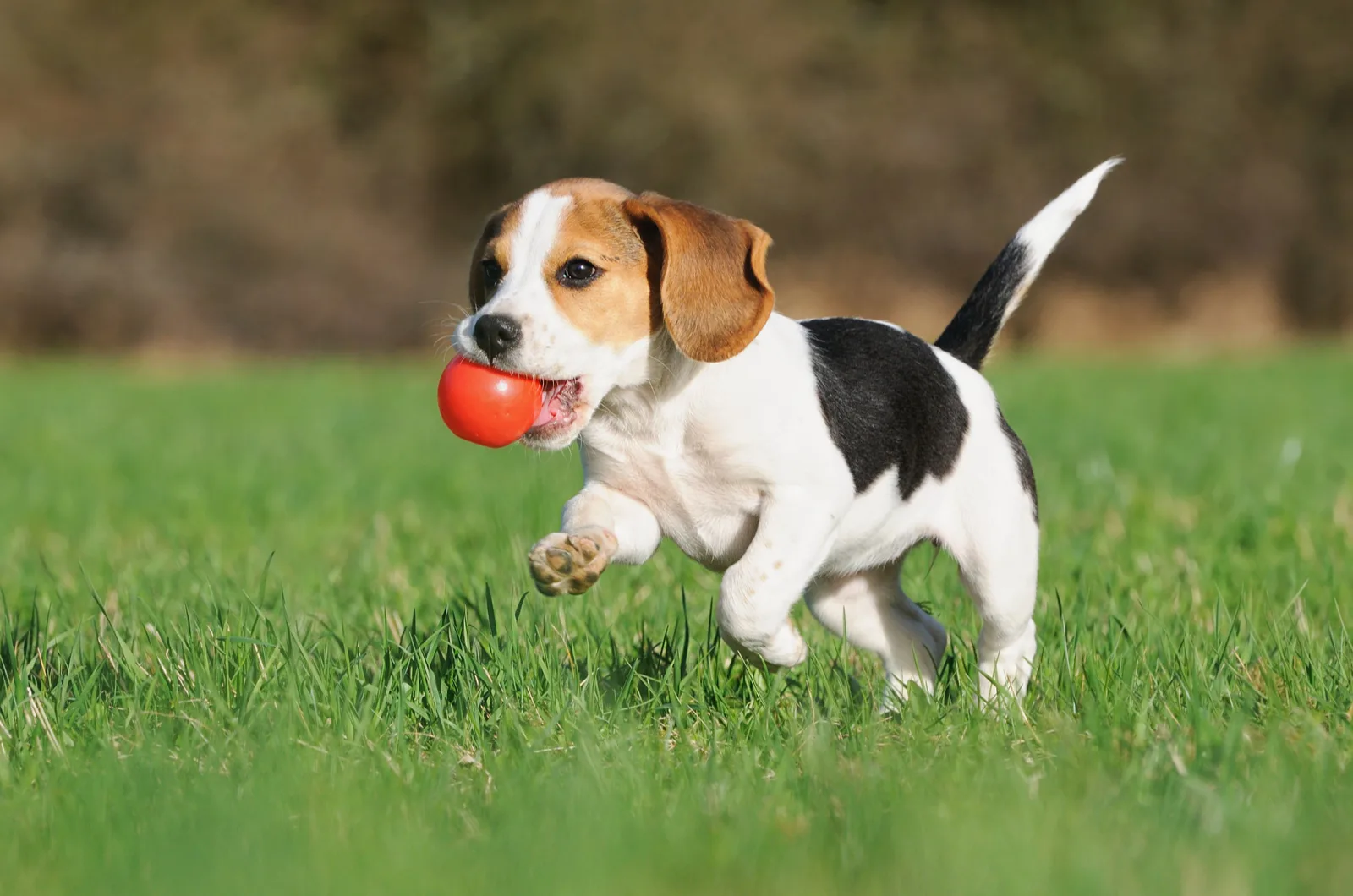 Erlenbek Beagles is a family-owned kennel based in Diss, South Norfolk. They have been breeding Beagle dogs for trail leading and agility since 2010. Erlenbek breeders are assured by the Kennel Club .
These breeders state that, just like all dog owners want to make sure the breeder they are dealing with is reliable, they, at the same time, want to make sure each of their puppies go to the right owner. So, you should prepare all the questions you have for these breeders , and they will also ask you questions about your lifestyle and your home surroundings.
Erlenbek breeders socialize their Beagles with other animals and with children from an early age. Their dogs are indeed family dogs that will make the best possible companion for you.
If you decide to buy a puppy from these breeders , you will get lifetime breeder support and their help with any doubts you might be having regarding your Beagle pup .
Breeder Info
Location: Diss, South Norfolk, England, United Kingdom
Website: Erlenbek Beagles
E-mail: [email protected] or call us on 07904 955751.
Phone number: +44 7904-955-751
How Much Would A Beagle Puppy Cost?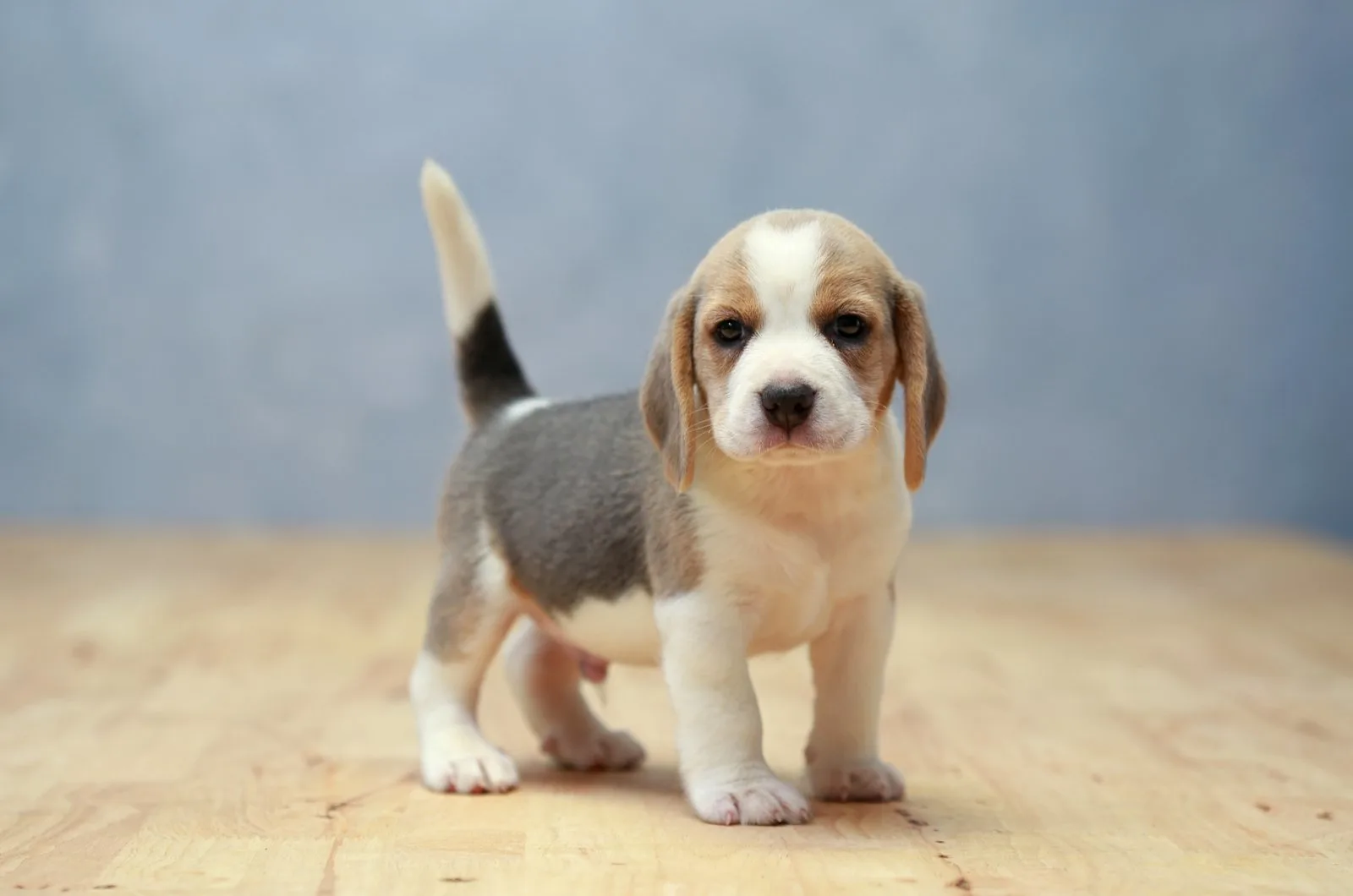 If you are planning to become a Beagle owner, I am sure you have been wondering how much Beagles cost. Buying a Kennel Club registered Beagle from a reputable breeder can cost you from £500 to £1000. Of course, Beagle puppies with an excellent pedigree will cost even more.
A noble thing to consider is adopting a dog of the Beagle breed . This option will cost you less money than buying a purebred Beagle , but adoption comes with some extra expenses. Most likely, you will have to take care of vaccines , microchipping, and all health tests for your doggy, since most of the dogs found in shelters do not come with these basic health proofs.
Furthermore, you should also take into consideration the cost of taking care of a Beagle dog . You will need items such as a dog bed, crate, toys, collars, and dog food. All these supplies will probably cost you around £200 for your first month with your Beagle pup.
Later on, the monthly cost of a Beagle should cost you around £80. We can conclude how, compared to some other dog breeds , Beagles are not too expensive to buy nor to support.
Certain unforeseen circumstances are possible with any dog, including a Beagle . This is especially true of health expenses if your puppy's medical condition is seriously endangered.
Here, it is good to know that some of the diseases that many Beagle dogs suffer from are:
• Cherry Eye
• Hip Dysplasia
• Epilepsy
• Progressive Retinal Atrophy (PRA)
• Imerslund-Gräsbeck Syndrome (IGS)
Conclusion
We can all agree that Beagles are charming and playful dogs that will very easily touch anyone's heart. Therefore, we are not surprised that you are looking for this cheerful dog!
We have tried to make your search at least a little easier with our list of 6 reliable Beagle breeders in the UK. While you can probably find many more on the Internet, we have chosen only proven and credible breeders who offer healthy, socialized, and trained puppies.
Choose one of the breeders from our list and complete your days with the presence of a cuddly and headstrong Beagle !
Related Links
• The Top 5 Most Reliable Beagle Breeders In Ontario In 2022
• Top 12 Beagle Breeders In California + More!
• Top 7 Beagle Breeders In Texas: Where To Find Your New Pet