So, your big day is coming, huh? Do you have everything covered? Cake, flowers, a photographer? Good! Now, you're almost set to have the wedding of your dreams.
But, one thing is missing, though. Do you have any photoshooting ideas? Ideas that might involve your four-legged buddies, too?
Any dog lover will agree: having their dogs as a part of their wedding is a must.
If you're lacking ideas about how to make your Fido pose like a pro, we might have a solution for you.
Check out these amazing wedding photos where pooches stole the show! Bride, what bride?
1. Pick the most handsome guy in this photo. Go on, we'll wait… No one had the guts to tell this badass doggo to step aside.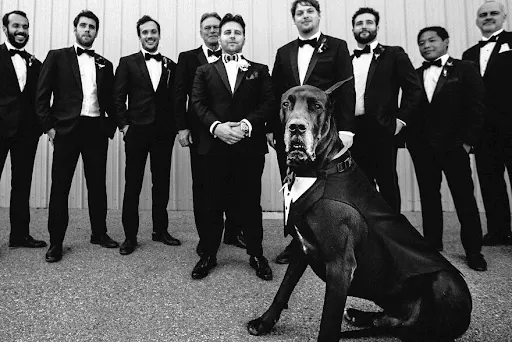 2. A disaster coming in three, two, one…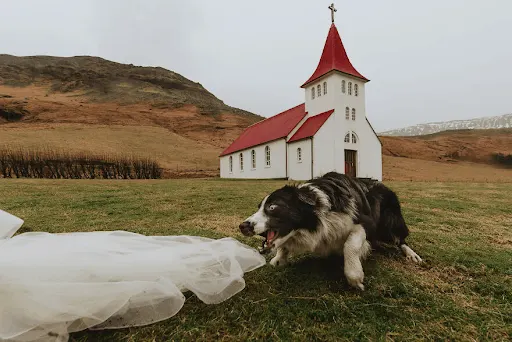 3. It's important to remember who loved her first. You'll always be my girl, Marla.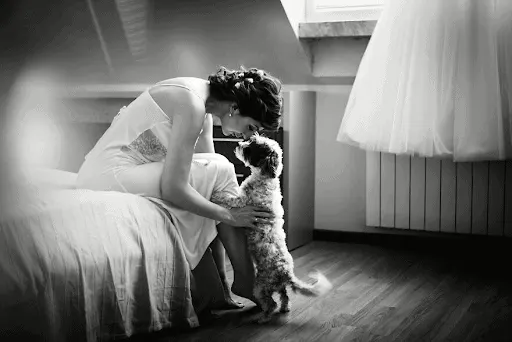 4. This pup clearly knew he was stealing the show. Not a single flock was given that day.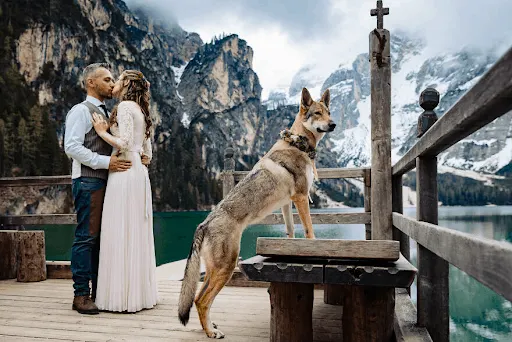 5. Some dogs get a bit too excited when their owner gets married. This pupper is truly happy for his hoomans in love.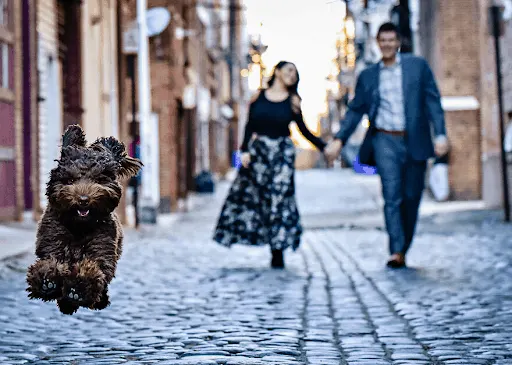 6. There are flower girls, and there are… flower pups!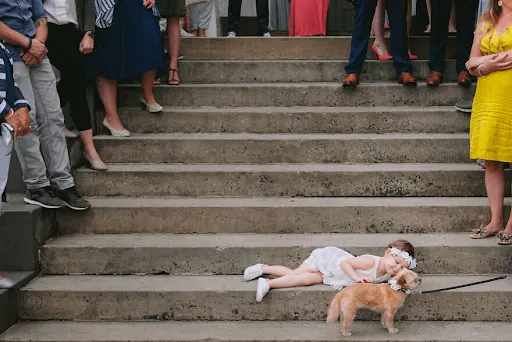 7. Some dogs have big hopes and dreams that they'll also get married one day.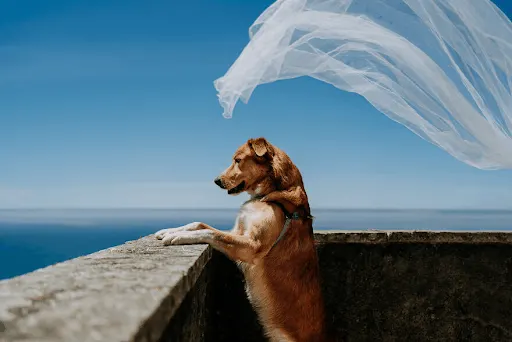 8. This portrait idea gets the "I told you kids I was a handsome guy once" vibes.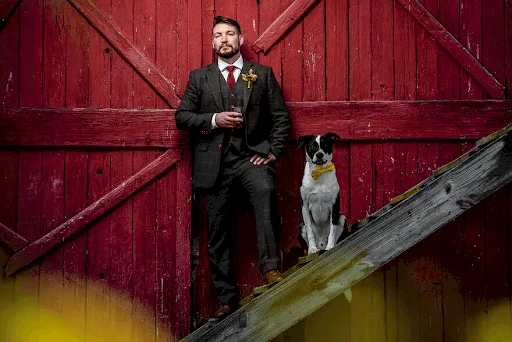 9. How lucky are these dog parents to have their precious pooch get married?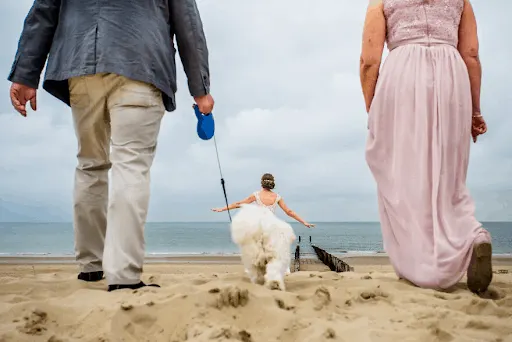 10. First dance goals!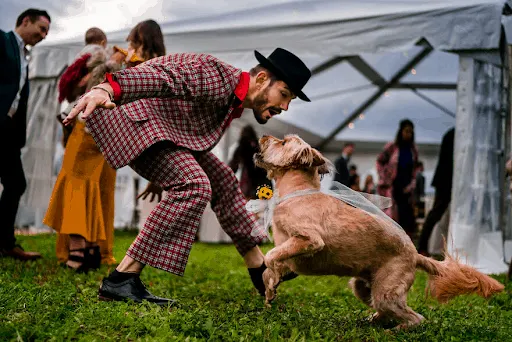 11. First to congratulate the wedding was their pup. Nobody says "no" to doggy kisses!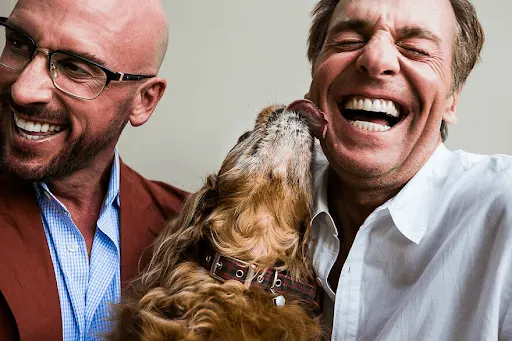 12. …and nobody says "no" to hooman kisses!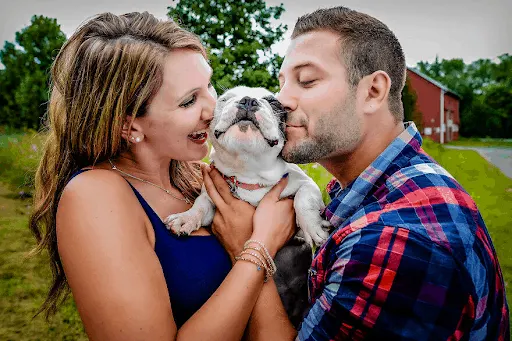 13. He clearly stole the bride, so the dog clearly steals a kiss… and the show, too!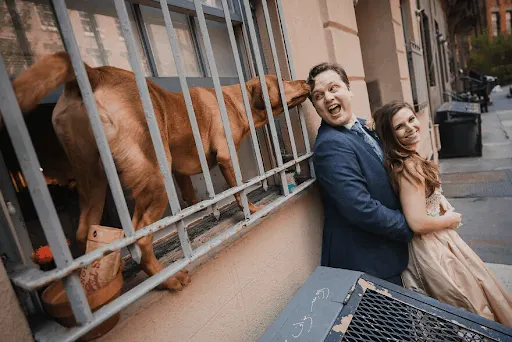 14. Take a guess at who the most handsome best man was ever!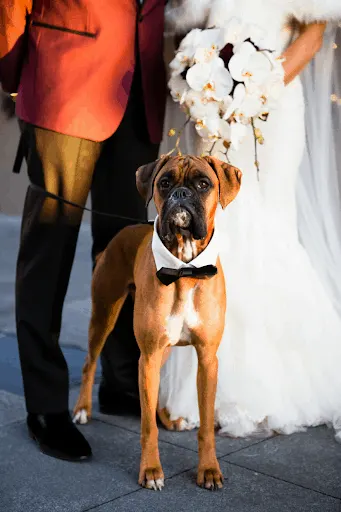 15. Don't you know bouquets are so last season? This season, we wear a pupquet!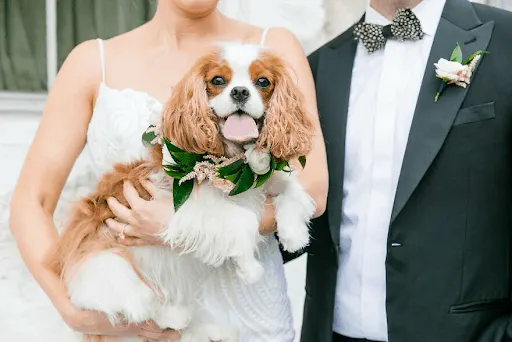 16. Shhh, let's sneak in some photos before the bride walks in!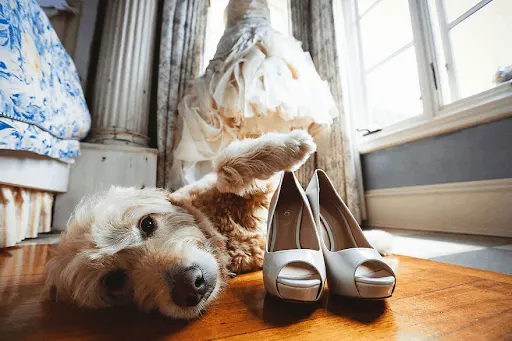 17. Not only do the brides get to stay hidden 'til the ceremony, but this groom went all indognito.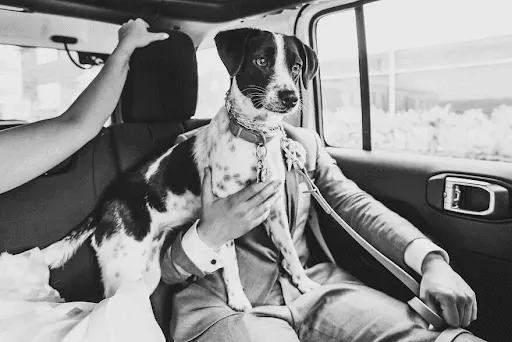 18. You may now kiss the dog!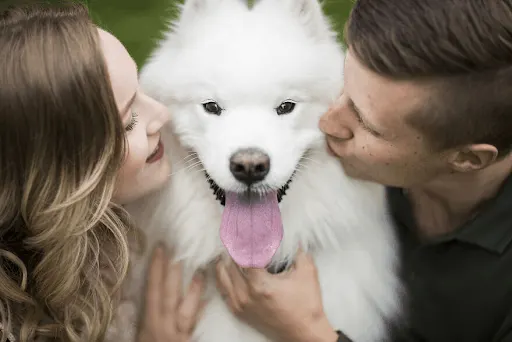 19. One last fling before the ring!