Whoodles are one of the cutest Doodles out there. Their affection and sweet temper make them amazing furry friends for any type of family, especially those with young children!
You might have heard other names too: Wheatenpoo, Sweatenpoo, and Wheatendoodle. All of these names represent the same doggo — a mix of two purebred dogs, a Whoodle.
The Whoodle puppies are adorable, with curly or wavy fur and gorgeous round brown eyes. They look like they came from a Disney movie — all fluffy and cuddly. I want one right now!
Now, if you do want a Whoodle as I do — where can we find the best Whoodle puppy in Ontario? It can be such a hassle searching for reputable and responsible breeders. There are a lot of scammers and puppy mills we all need to look out for.
But not all who wander are lost! We sure are not! We have searched and explored and found the best 5 Whoodle breeders in Ontario for you to find your perfect Whoodle puppy!
They are either professional and big or home-based small breeders, but they all have the same qualities as reputable and responsible breeders. And, they have lovely pups.
Let's take a look at the best Wheatendoodle breeders in Ontario!
Whoodle Puppies For Sale In Ontario
If you are thinking about adding an amazing family pet to your home that is also so-called "non-shedding" or hypoallergenic, you can take a look at the Poodle and Soft-coated Wheaten Terrier mix. Yes, that's our Whoodle!
They can be standard Whoodles or miniature, depending on their Poodle parent. If one of their parents is a miniature Poodle, then they will also be smaller in size.
These dogs are patient and gentle which makes them great playmates for children of all ages. Whoodles are playful and they owe that to their retriever genes coming from a Poodle. This is a dog that loves long walks!
And they look like true Teddy Bear dogs with their cute button nose and round, brown eyes. So, let's learn more about these 5 best Whoodle breeders in Ontario and find our perfect dog to take home!
Whoodle Doodle time!
1. Doodle Treasures, York Region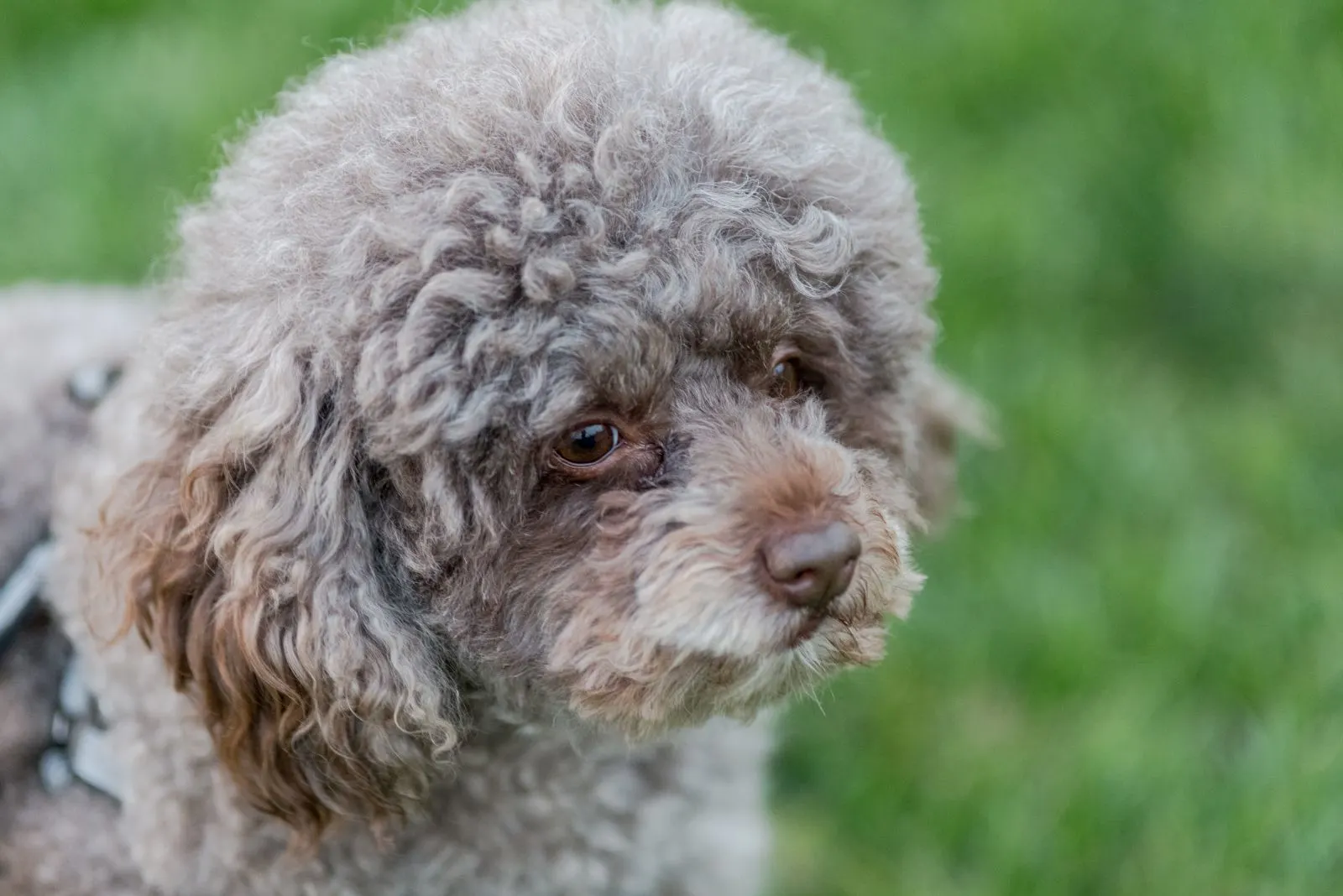 This is a licensed kennel breeder from the York Region in the Pefferlaw community within the Town of Georgina. They are a medium-sized kennel, and they breed Whoodles and Aussiedoodles.
Their business might go officially under the name "kennel", but they are more than that. All of their puppies stay inside the home with the family until they find their new homes. This helps so much with the socialization process during puppyhood.
By the time a puppy arrives at your home, it has already been well-socialized which makes it so much easier for them to quickly adjust to a new environment. But you will also get a blanket with your puppy that has the litter's scent on it. That also helps your new Whoodle to adjust to your home easier.
Apart from the gift box with some food and a blanket, the important part is that Doodle Treasures takes their dogs for regular vet checks. All of the puppies are vaccinated and regularly dewormed. They are clean, healthy, and happy Whoodle pups!
Address: 23687 Weir's Sideroad, Pefferlaw, ON L0E 1N0, Canada
Phone: +17054372790
Website: Doodle Treasures
2. Ridgewood Doodles, London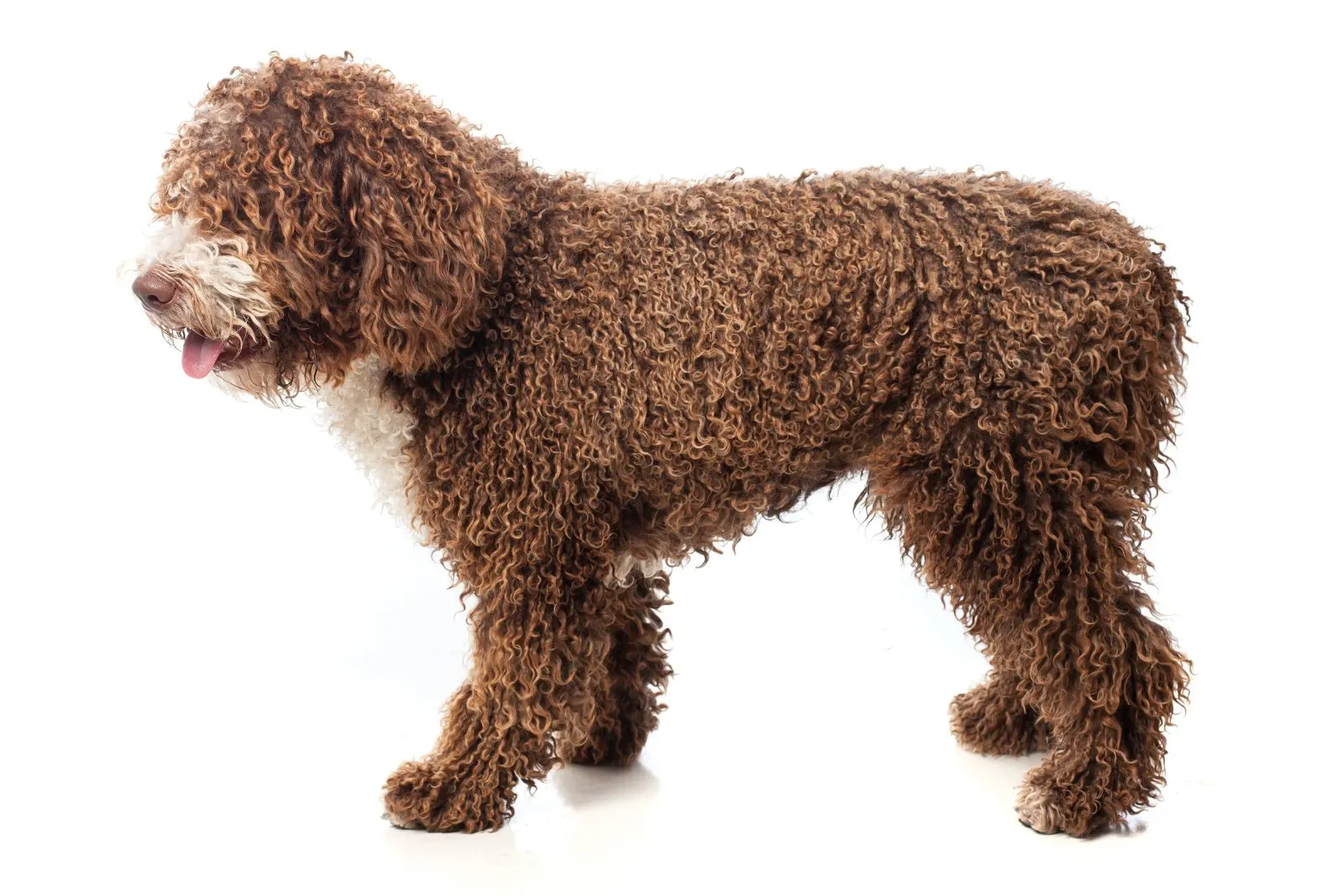 This breeder comes from southwestern Ontario. They breed Goldendoodles and Whoodles. What makes their Whoodle Doodles so beautiful is the fact that they have Doodles bred from a gorgeous Moyen Poodle.
And of course, they are responsible breeders that genetically test all of their breeding dogs through Embark DNA dog tests. That way they are certain their breeding dogs won't transfer any genetically inheritable disease or health condition to their offspring.
You can be sure your puppy is going to be healthy if you get one from the Ridgewood Doodles. The pups are vaccinated and regularly treated against internal and external parasites.
This breeder focuses on the health of the Doodles they breed. But they also make sure their dogs are of excellent temperament and great beauty.
No matter if you are close by, living in Toronto or you are farther away in Nova Scotia or even all the way in Vancouver — Ridgewood Doodles is the place to find the best Whoodle puppy.
They are one of the 5 best Whoodle breeders in Ontario, but their reputation and wonderful testimonials precede them traveling beyond Ontario borders.
Address: London, ON, Canada
Phone: +15199024524
Website: Ridgewood Doodles
3. Cute Wheaties, Curran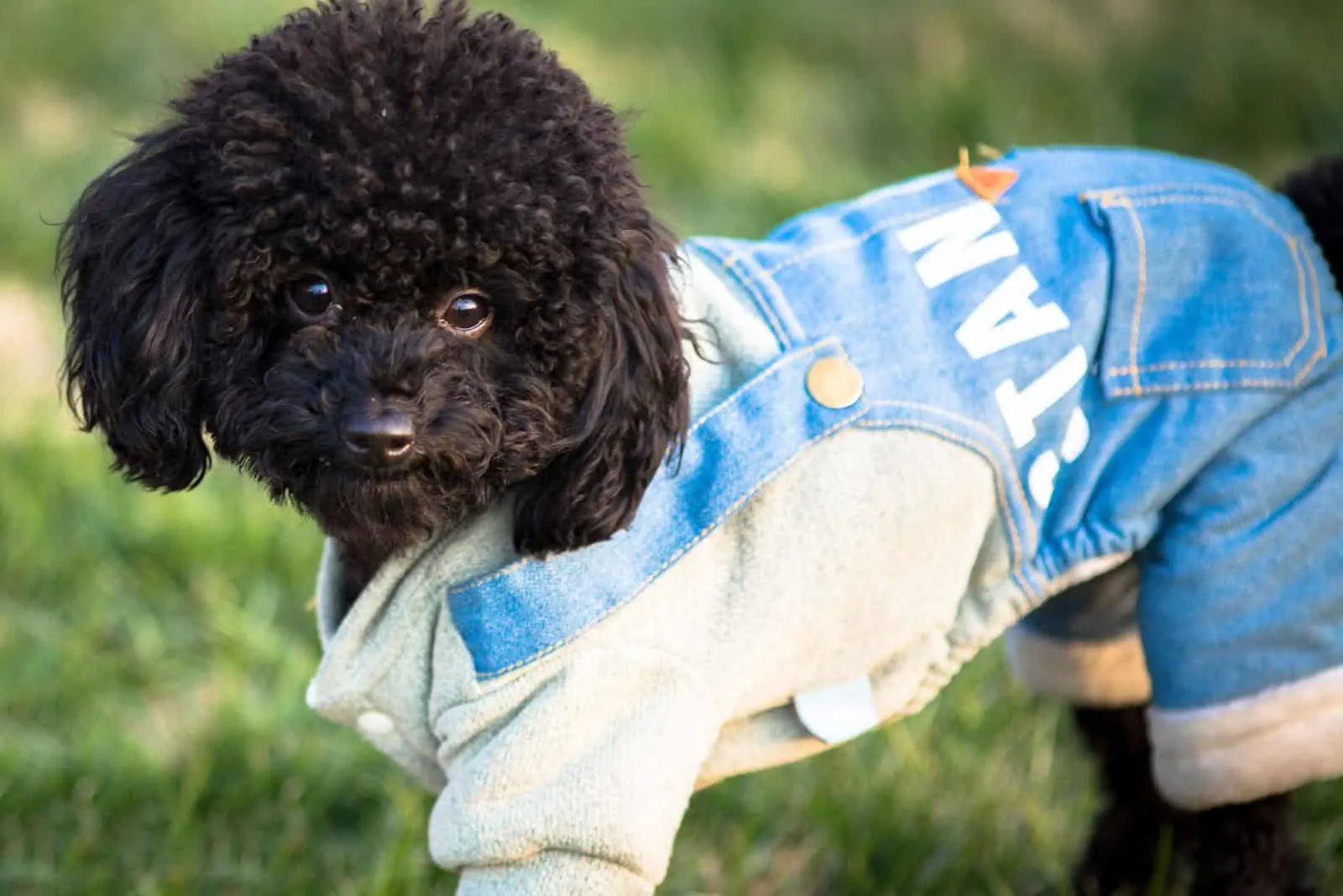 The owner of the Cute Wheaties is not only one of the best Whoodle breeders in Ontario but an amazing zootherapist, as well. Through zootherapy, this former breeder of Beagle dogs came across a Soft-Coated Wheaten Terrier.
That's when they knew they wanted to begin breeding a designer dog — Whoodle by crossing the Soft-Coated Wheaten Terrier with a Poodle. And they did make an amazing designer dog and one of the cutest Poodle mixes there is!
Cute Wheaties is located on a farm in Ottawa, just near the border with Quebec. The pups have all the space to run around and develop their true nature. They are well-socialized through constant contact with the owners, smells, sounds, and other animals on the farm.
This owner is on our list of the best Whoodle breeders in Ontario for several reasons. One of them is the fact that they aim for quality, not quantity. That means that they don't have a lot of puppies and litters during the year, but you can be sure the puppies they have are all healthy and beautiful!
If you get a puppy from Cute Wheaties, you will get lifetime support. They don't just want to sell the puppy and close the door forever. No, they will be there for you to answer any questions you might have about the Whoodle puppies and their care.
Address: Curran, ON K0B 1C0, 801 Prescott and Russell County Rd 2.
Phone: +16136732898
Website: Cute Wheaties
4. Owen's Wheaten's And Whoodle's, Lindsay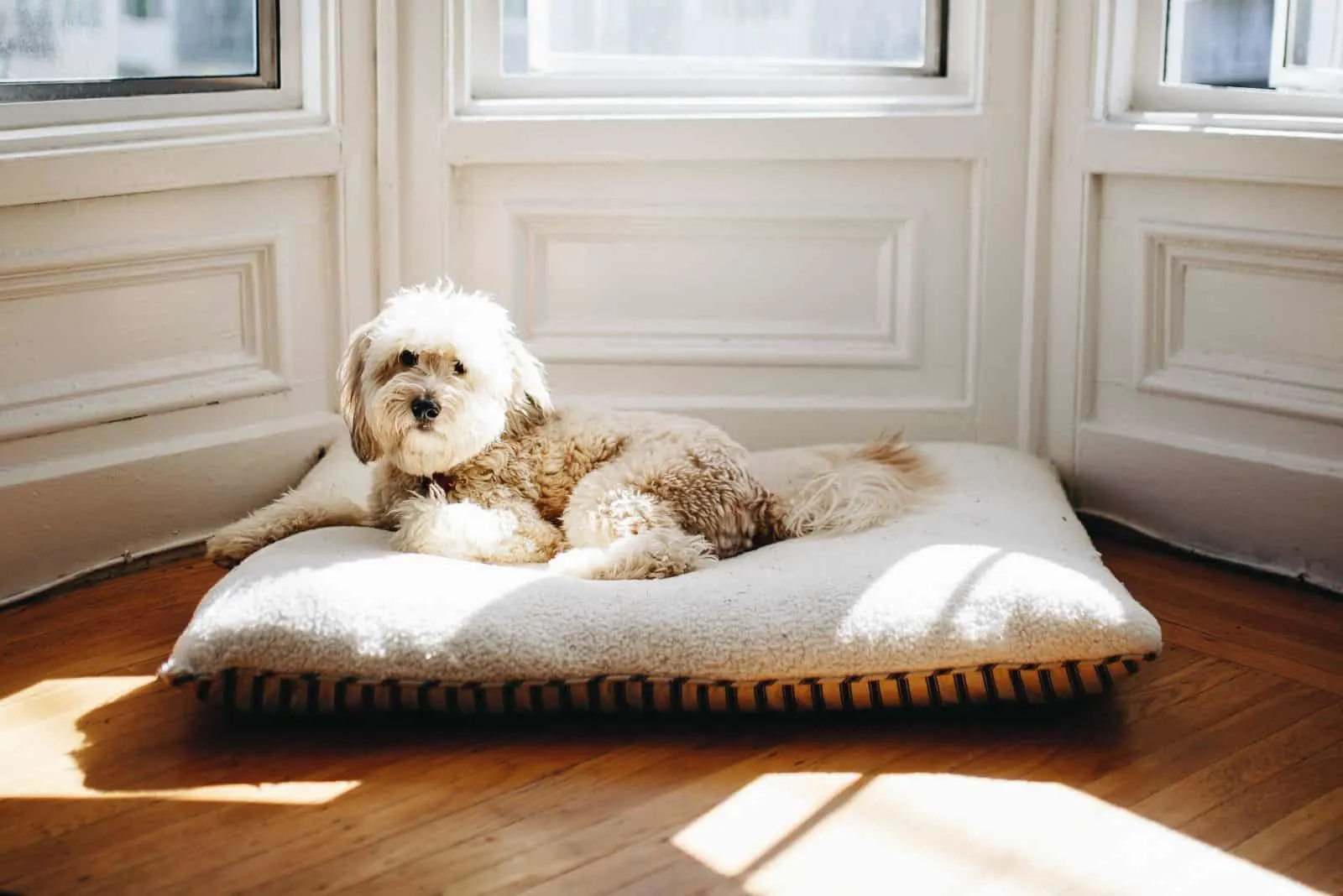 Get ready for some amazing pics and reviews from happy new dog owners! They all have two things in common! They have a Whoodle, and they got it from Owen's Wheaten's and Whoodle's.
This is a small home breeder from southeastern Ontario. They have Whoodles in different coat colors. From typical Wheaten coat color coming from their Soft-Coated Wheaten Terrier parent to pups in various shades of gray and black that must have come from a black Poodle parent.
But the coat color doesn't matter — they all look healthy, happy, and incredibly cute! You can see it for yourself if you go to their Facebook profile. They don't have an official website, but you can see all the pictures and videos on their Facebook page.
The owner uses various methods to stimulate the puppies mentally and physically from an early age. That's how they make sure the pups are more than ready to join a new family.
They also add veggies into their diet to boost their immune system naturally. A baby carrot here and there to eat and have fun with it.
The pups are raised inside their home, and they enjoy all the love and cuddles from all family members. That also means their Whoodle puppies are well-socialized and used to all kinds of noises and smells typical for a home.
Address: Lindsay, ON, Canada
Phone: +19059149485
Website: Owen's Wheaten's and Whoodle's
5. Whispering Woodlands Whoodles, McNab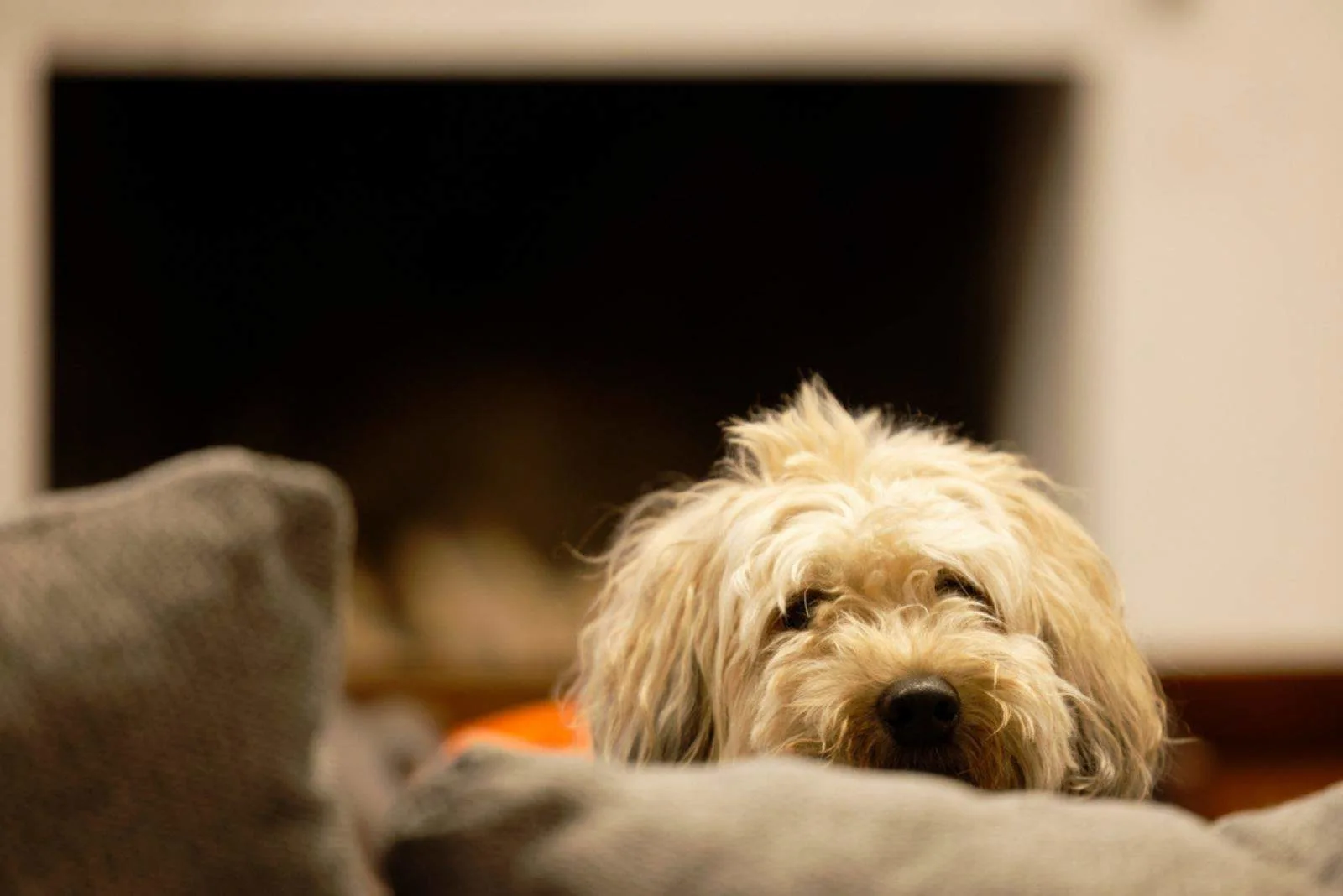 The last on our list of the best Whoodle breeders in Ontario is a small family kennel. They are fully licensed and are located in McNab/Braeside on a property of 100 acres! You could raise a Bernese Mountain dog here, not just a wee Whoodle!
The owners of Whispering Woodlands Whoodles take excellent care of their dogs. All of the dogs live with the family inside their home. They help dog moms take care of their puppies, and they make sure the puppies know how to behave in front of people from day one.
They also start potty training, and no-chewing commands, so when you get a puppy from them you won't have a lot of trouble teaching your new dog where to do its business.
The pups and their parents are vaccinated and regularly dewormed. They are used to vacuum cleaner noise, TV noise, radio, children playing and laughing, and all other kinds of noises normal for a home.
All of this is very important for a puppy. It helps it grow into a happy and well-behaved dog that has no anxiety or aggression issues. If we don't introduce puppies to other dogs, noises, children, etc. they can become nervous and act aggressively when they feel insecure.
An aggressive dog can be trained and socialized, but it takes a lot more time and patience.
Address: McNab/Braeside, ON, Canada
Website: Whispering Woodlands Whoodles
The Whoodle Puppy Price
The average price of a Whoodle puppy depends on its purebred dog parents. It also depends on the breeder. The price of a puppy will not be the same if you get a puppy from a hobby breeder or a professional breeder.
As for our 5 best Whoodle breeders in Ontario, the average price of a Whoodle puppy is from $1200 to $1500. But they can be much cheaper — $500 or much more expensive — $3000.
If a breeder has CKC (Canadian Kennel Club) registered dog parents or if they are from a famous bloodline, then they tend to charge more for all of their puppies, no matter if they are crossbreed puppies or purebreds.
If the breeder is a hobby breeder, without any dogs registered in any Kennel Club organization, then the price can be as low as $500.
The Conclusion
Whoodle Doodle — one of the cutest Doodles! They are friendly, cheerful dogs with a lot of love for their owners. But they need more than just love to keep them healthy and happy.
We have the list of the 5 best Whoodle breeders in Ontario that have the healthiest and happiest Whoodle pups.
But you have to continue to care for the dogs. Check their ears, and watch out for Addison's disease, hip dysplasia, and other conditions this dog can suffer from.
In short, give your Whoodle lots of love and kisses, but take him for regular vet checks, as well. Our dog's health and happiness should come first.
So, look through our list and choose your newest furry family member! They will make you smile and melt your heart — guaranteed!