When a standard Poodle is too much, and a mini is meh, what you need is a toy Poodle. With the popularity of designer breeds of dogs with their portability, cuteness, and feisty character, finding a reputable breeder is harder than ever.
It is, for this reason, we at Pupvine do the research, so you can simply read and decide which toy Poodle breeder in UK is the right one for you. Your trust is what makes us tick, so rest assured this list will only have toy Poodles with exceptional health and immaculate temperament.
Getting around the paid ads of puppy farms and scammers can be annoying, and you should always be wary of sites that "specialize" in every possible breed under the sun. If you see prices, but no pedigree certifications or health testing practices, scroll away. Time for some proper breeders.
Toy Poodle Puppies For Sale In UK
1. Seabeach Poodles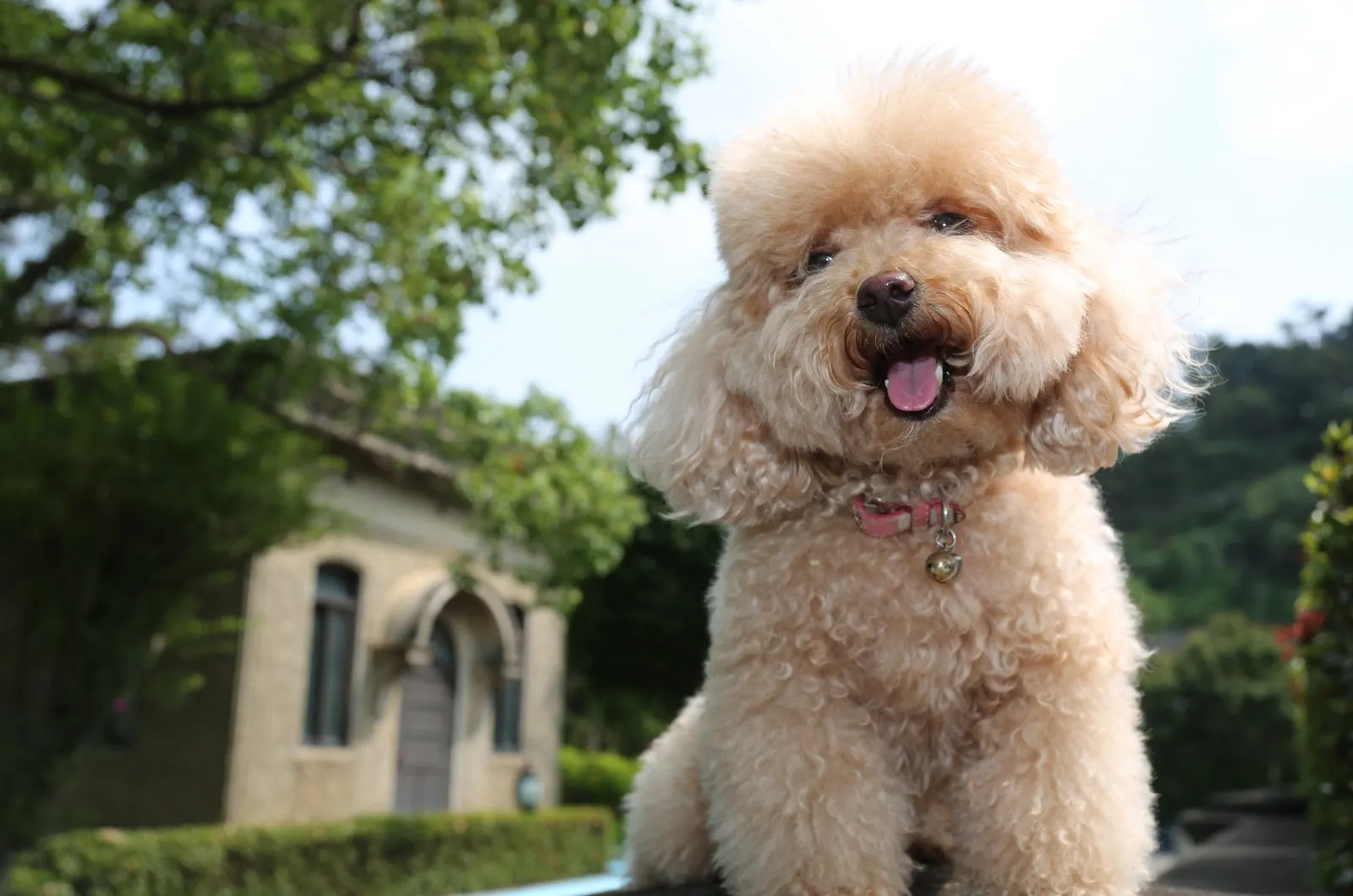 Breeding toy Poodles by the seaside means long walks on the beach but also relaxing times in their loving homes. Yes, Seabeach Poodles raise their dogs in the house and not in kennels. As a five-star licensed breeder, it is hard to pass on the opportunity of owning a Seabeach puppy.
With a proven line of fifty-eight champions from high-quality studs, this breeder oozes success. It is only natural that their dogs will have the same level of confidence and aura of accomplishment.
Adult dogs are all Kennel Club registered and cleared for Progressive Retinal Atrophy (PRA), alongside other tests to rule out genetic diseases. Puppies come microchipped, vaccinated, and dewormed by their eighth or ninth week of age.
Because they are born and raised in the house, they learn early how to be glorious family pets. That means they will fit in like a glove in their new forever homes.
The Process Of Acquiring A Puppy
To get in touch, you can call the breeder at their home or mobile number, send an email, or fill out the website contact form.
Pricing will be dependent on the color and pedigree of the dogs, but sex might also affect the price. The cost and buying process are not explained on the website, but the owner replies promptly, so you will be up to speed on all the info in no time.
Breeder Information
Address: 49 Brooke Avenue, Caister-On-Sea, Norfolk NR30 5QY
Phone: 01493 300 799 Home | Mobile 07813 811 929
Email: [email protected]
Website: Seabeach Poodles
2. Vanitonia Kennels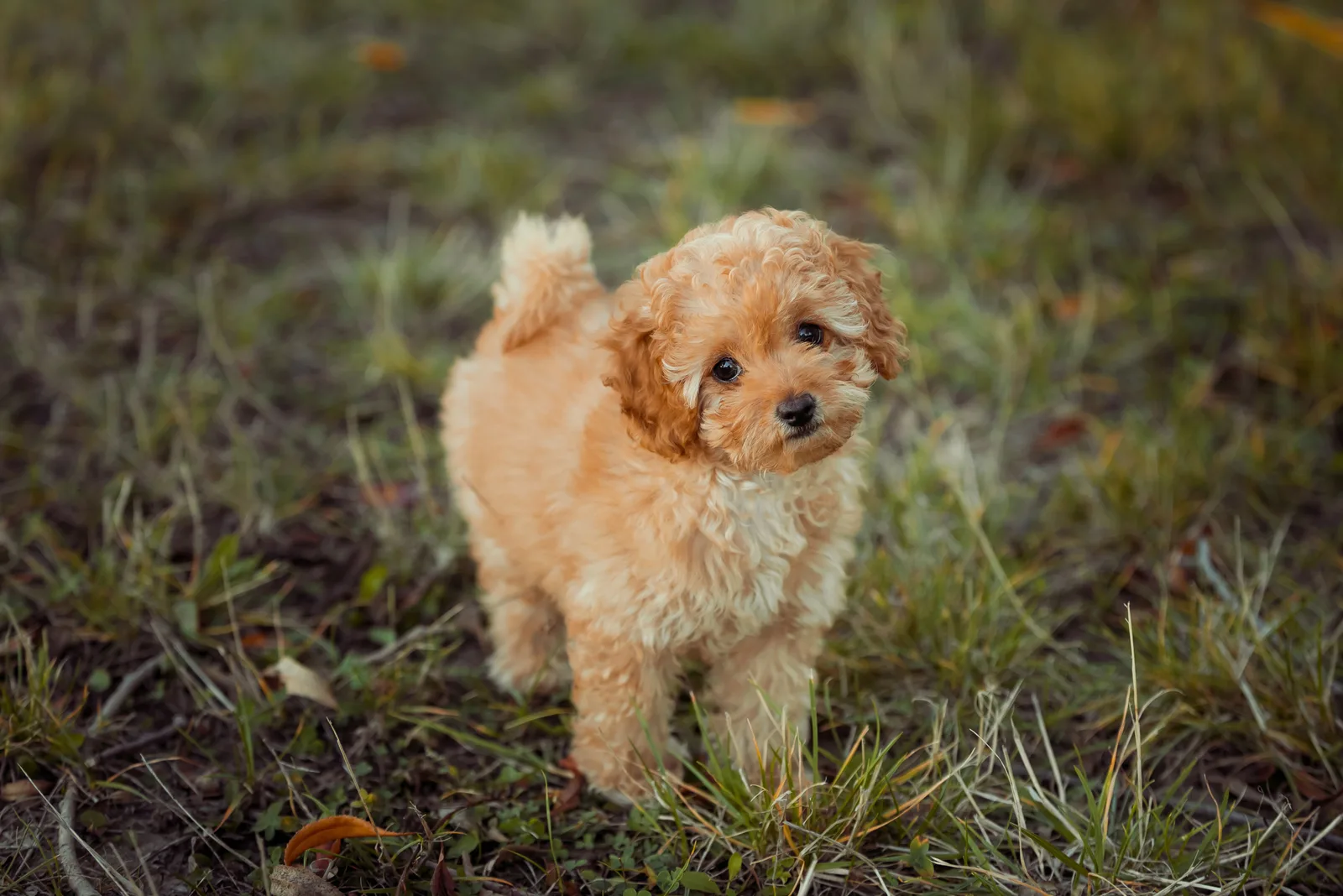 You do not need to look further than Vanitonia. Their track record boasts forty-four champion toy Poodles, twenty-two standard Poodles, and three miniature Poodle champs. This is another five-star licensed breeder on our list of toy Poodle breeders in UK.
Lee Cox, the current owner of Vanitonia, is a show judge and member of the Kennel Club. He lives and breathes dogs, so the standards are through the roof. All of his dogs are prcd-PRA clear, with vaccinations and worming done in due time.
Focusing on show dogs, every litter is a beautiful litter. Conforming to all possible breed standards, Vanitonia is perhaps the most well-regarded Poodle breeder in the world. Although toy Poodle litters are not regularly available, the breeding stock is top-class.
Apricot toy Poodles were their first love, but now they mostly focus on silver and black toy Poodle pups. Do not be disappointed by the coat color. These are some of the most beautiful toy Poodles out there — just take a look at their photos.
The Process Of Acquiring A Puppy
To get yourself the ultimate show toy Poodle, or any type of Poodle for that matter, you can call or email the owners on the contacts provided below.
Like a true gentleman, Vanitonia does not disclose the pricing or deposit fee, so you will have to enquire about it when communicating with the owners. Keep in mind that this breeder breeds champion-level show dogs, so prices will be high.
Breeder Information
Address: Highbridge, Somerset, United Kingdom
Phone: +00 44 01278 760210
Email: [email protected]
Website: Vanitonia Kennels
3. Sherrygold Poodles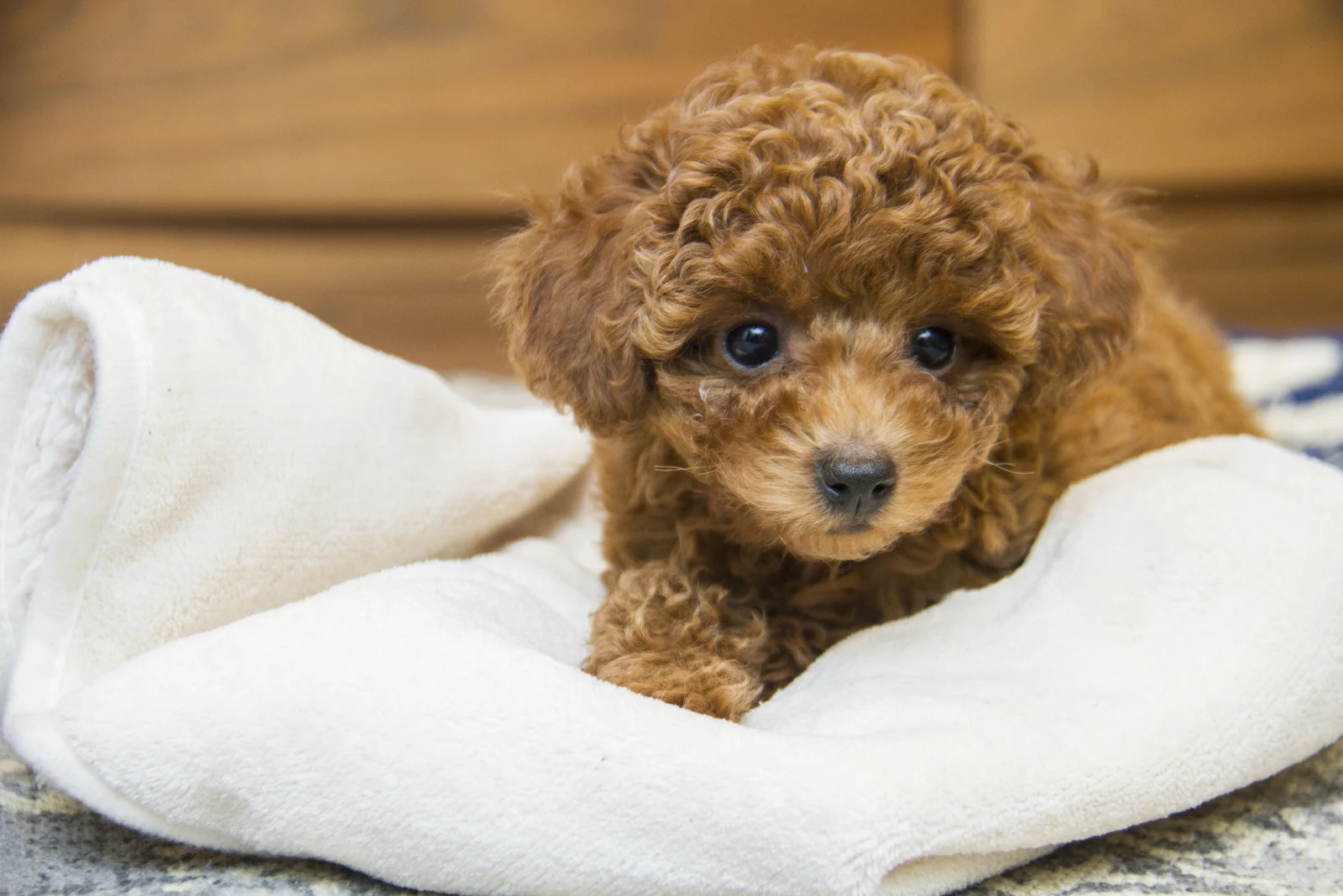 Inspired by the Poodle's low-shedding coat, this small family-owned breeding business specializes in miniature and toy Poodles. This is good news because three or four litters per year of champion bloodlines are available for all of you looking for show ring dogs.
All dogs are KC registered, and fully health checked, including DNA tests for the most common genetic diseases associated with the breed. Puppies are ready for their new homes by their tenth week of age and come with worming, vaccinations, and microchips all done and dusted.
You can check out their title-winning toy and mini Poodles in the Sherrygold champions category. Their most accomplished Poodles are black, but you can find red toy Poodles, too.
The Process Of Acquiring A Puppy
Fill out the contact form, and call or email the owner for more information regarding puppy availability, pricing, deposits, or visitations.
Keep in mind that even though a litter of puppies is available three to four times a year, there is a waiting list. Sherrygold Poodles are in high demand, so make sure you regularly check their website for updates.
They also have Twitter, so you might be able to contact them via DM. If you want to see some videos of their dogs, their YouTube channel is just below.
Breeder Information
Address: Wiltshire, Berkshire & Oxfordshire
Phone: 07588 556 433
Email: [email protected].
Website: Sherrygold Poodles
4. Eronel Miniature Poodles And Schnauzers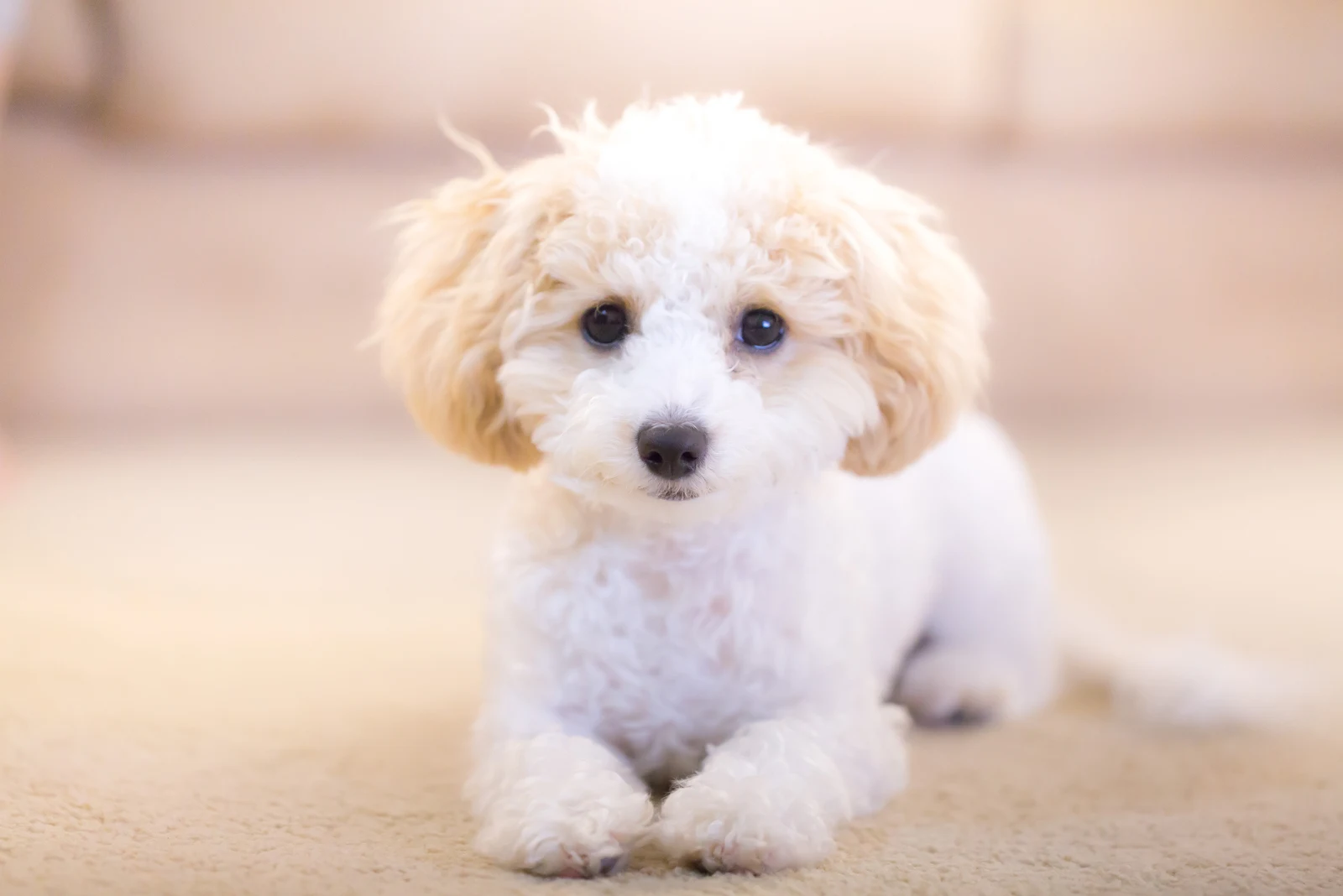 Hear me out before saying, "This is not a toy Poodle breeder!". Eronel brings you high-quality miniature Poodle dogs and title-winning toy Poodles. See? They breed tiny Poodles too.
The owners, Stephen and Gillian, have been breeding Poodles and miniature Schnauzers since 2004 and have achieved some amazing accolades with both breeds. They are a Kennel Club Assured Breeder, licensed by the Swansea council, and KC certified.
Raising all puppies as family members in their family home and exposure to other dog breeds, adults, and children makes them the ideal dog for any home. Their puppy pack contains pedigree certificates, records of health tests, worming, vaccination, microchip, and free four-week insurance.
There is more in the package, but you get the gist — they offer a lot. Perhaps the most important thing among all of those is a lifetime of tips and advice regarding the breeds.
The Process Of Acquiring A Puppy
Contacting Eronel is easy — call, email, or fill out the contact form to express your interest in a Poodle or Schnauzer puppy.
You will find out information about puppy pricing, deposits, types of contracts, and more once you get in touch with the owners. If, for some reason, you are unable to have the puppy in your home, Eronel will re-home the dog.
Breeder Information
Address: Gelli Gynore, Penllergaer, Swansea, SA4 9WQ
Phone: 07877 622 126 Home | Mobile 01792 897 873
Email: [email protected]
Website: Eronel Miniature Poodles And Schnauzers
Socials: Facebook
5. UK Standard Parti Poodles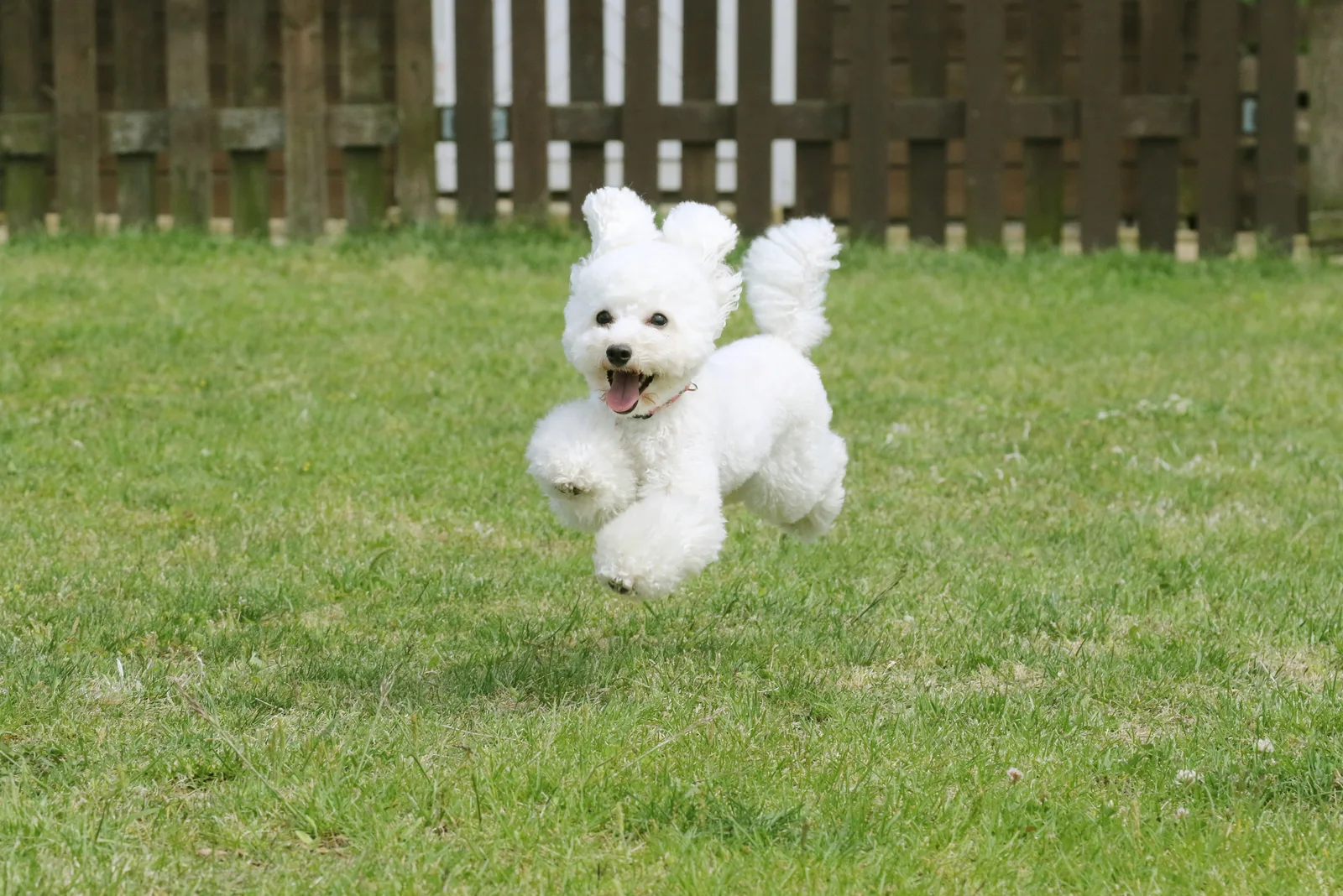 You can slag me for this one. This breeder only has miniature Poodles, but their quality is exceptional, so they found a place in this article on toy Poodle breeders in UK.
I included UK SPP because the parti Poodle is very unique. Its coat is not according to breed standards, which is why the Parti Poodle Club was established. This breeder performs regular health tests on the breeding stock dogs, only to breed those with a clean bill of health.
By the time they are ready to depart to a new home, the puppies have vaccinations, worming, and microchips all done. You will get the pedigree information dating back a few generations to confirm the bloodline conformed to all Poodle breed standards.
The Process Of Acquiring A Puppy
No surprise here, there is no information regarding prices or the like, but there are plenty of ways to contact the owners.
Sending them an email or calling one of the three numbers will result in a fast reply. One phone number is dedicated to general information about the breed, so make sure you call the right one. You can call either number for enquiries about puppy availability.
Breeder Information
Phone: +44(0)7749 230689 Puppy And General Info
+44(0)7788 502506 or +44(0)1278 769232 Puppy, General And Breed Info
Email: [email protected]
Website: UK Standard Parti Poodles
6. Champdogs UK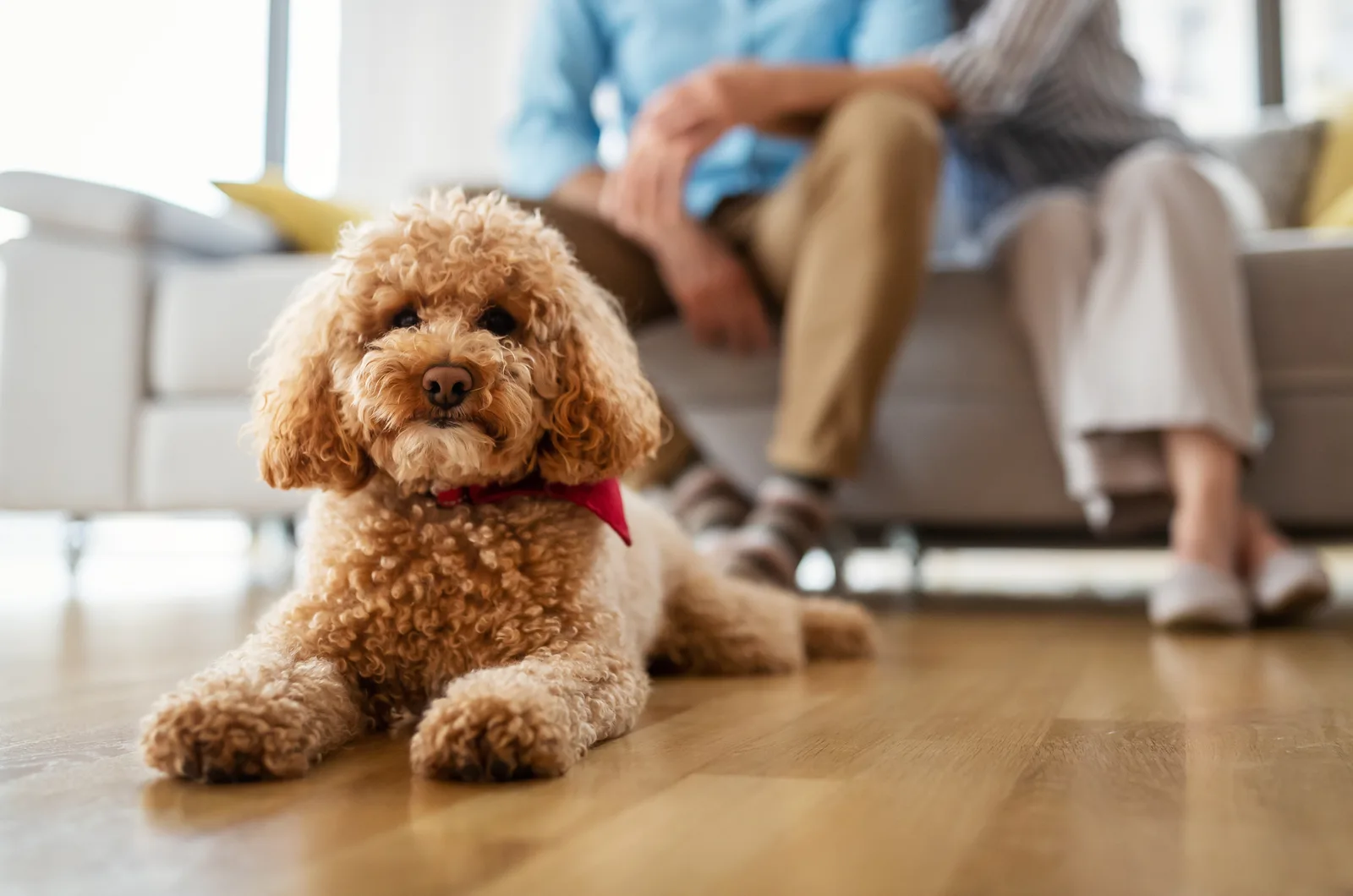 If you want to find a toy poodle breeder in UK that is closer to you, or perhaps a breeder you like does not have a website, socials, etc., you can always go and search the Champdogs UK toy Poodle breeder list.
You can sort the list according to breed, breed size, location, health test practices, etc. Places like Southampton, Nottinghamshire, Derbyshire, Lancashire, South Yorkshire, and Northumberland do not have toy Poodle breeders with an online presence, so Champdogs is a way to contact them.
The website promotes only responsible breeders that practice ethical breeding, and their programs abide by all laws and regulations. You can, for example, look for Bulldog or Retriever breeders in Chesterfield, Hampshire, or Kent that perform full health tests or only the core ones.
Conclusion
As it was proven to us, finding a good toy Poodle breeder in UK is not that easy. Many of them can only be contacted through third-party services like Champdogs UK without having any web pages or social profiles.
This is not ideal if you want to take a look at what accomplishments and tests they do before calling. Imagine calling ten or fifteen breeders in a row and asking the same questions.Still, if you really want a toy Poodle, then that will not be a problem.
Living in the UK has its perks, and one of them is that France is a few hours away. If you find a breeder across from the Le Mans that fits what you need, you are a drive away from getting it unless it is in Marseille.