I see you're looking for a cuddle buddy!
I understand your trouble. Not every breed is destined to be a good cuddler. While your dog does love you, chances are he's not the kind of breed that likes to show affection easily.
Well, that's why you consult PupVine before you get a pup on your own. We've got tons of advice that will definitely help you.
Today, I'm helping you and those similar to you who want a canine cuddle buddy, but have no idea where to start!
1.Yorkie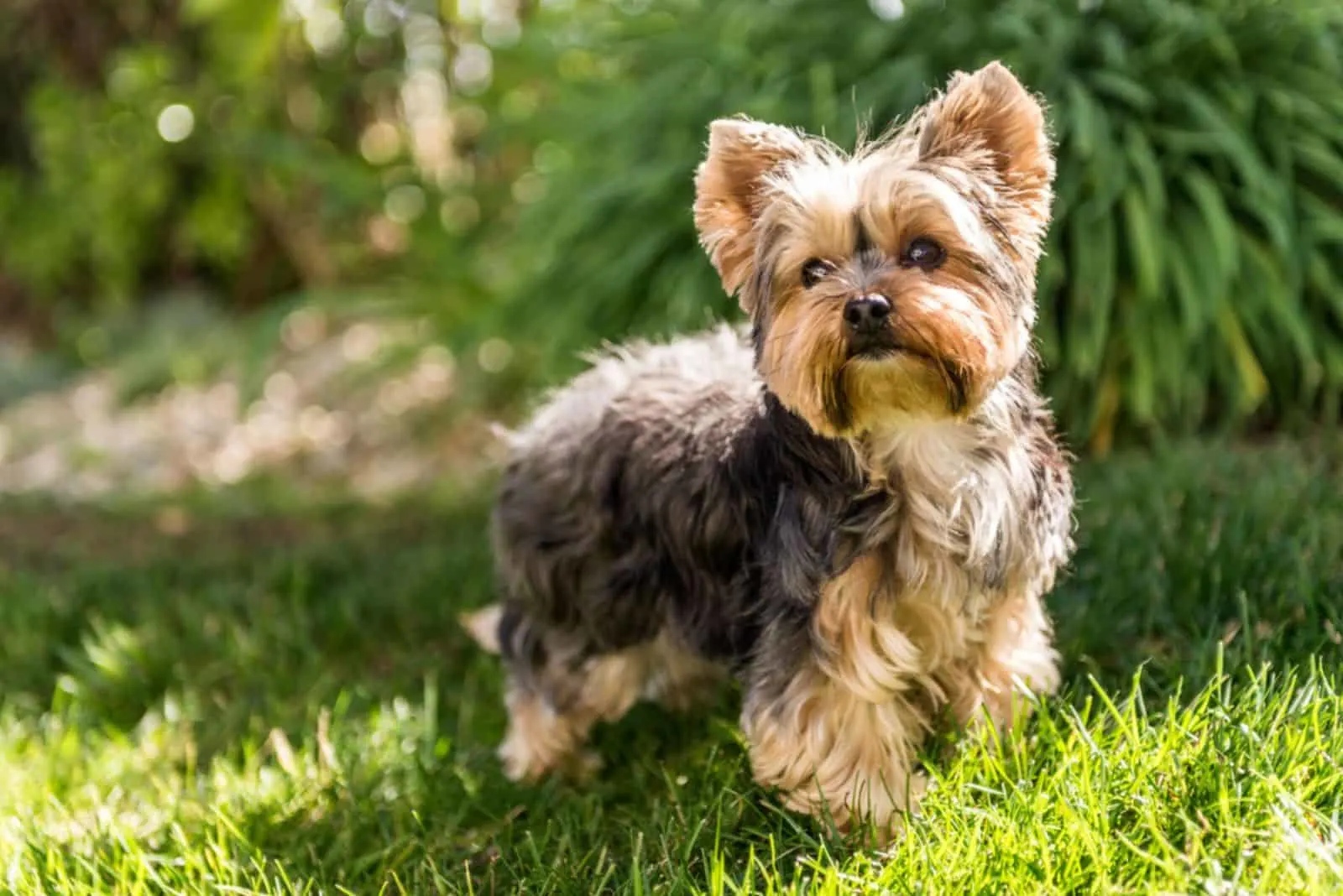 Yorkies are small, chirpy pups that have been ruling our hearts for many decades now. There's nothing bittersweet about these pooches. Yorkies are as sweet as candy and you're gonna love this breed to pieces.
I mean, what's not to love? Lovely coat? Check! Compact size? Check! Extra-friendly temperament? Check! A heart 10 times bigger than their tiny body? Check!
Yorkies have all the predispositions of being the most cuddly and most affectionate dogs ever. Unlike some breeds that just require your attention and give nothing in return (yes, I'm looking at you, Mr. Chihuahua), Yorkies love to share love!
If you shower them with kisses, they will return you with love immediately.
2. Pug
Yes, I'm really talking about Pugs – those squishy-faced pups. Although they may seem a bit aloof and temperamental at first, Pugs are absolute sweethearts to their owners. And, they're super cuddly, too!
Since this is one of those small dog breeds, you won't see them running in the park a lot. Pugs prefer cuddling on the sofa. If you're a couch potato, and you like hanging out inside and sharing love with your dog, then the pug is your ideal breed.
You'll see that Pugs love receiving your signs of affection, and they'll only multiply your love.
3. Pitbull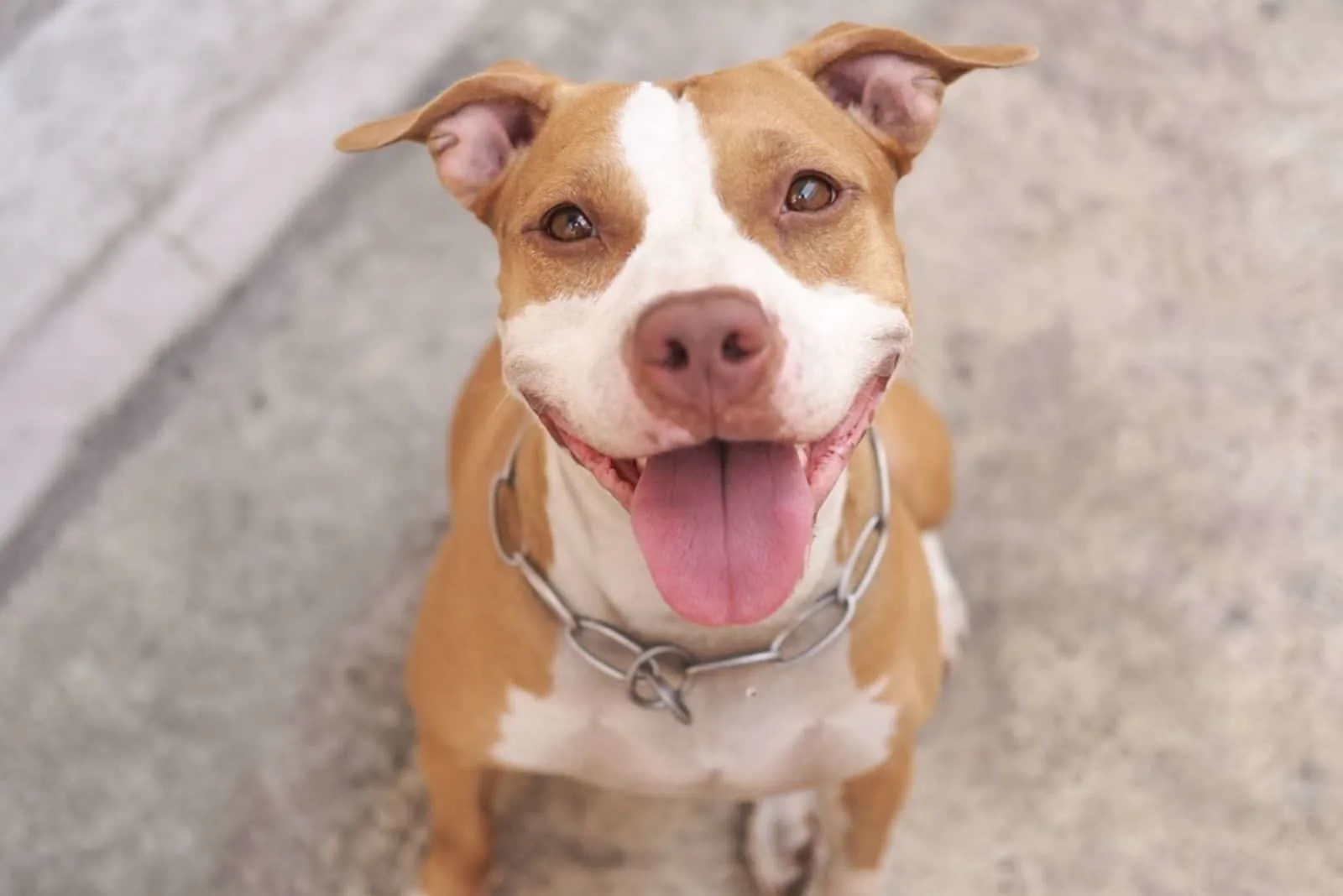 Oh, those big scary dogs called Pitbulls are a menace, aren't they?
Well, they really aren't!
If you've ever spent some time with a Pitbull, you'll know that's only a myth.
Pitbulls are actually quite sweet and cuddly. In fact, I've spent my fair share of time with Pitbulls, and I guarantee they're more affectionate than some small pups.
Their tough look does try to tell a different story, but one look at their pawdorable face and that huge Pittie smile and you'll know the truth.
Of course, you should have Pitbulls trained so they behave well. But, generally, they're a delight to own, and they are very affectionate, cuddly, and loyal!
4. Golden Retriever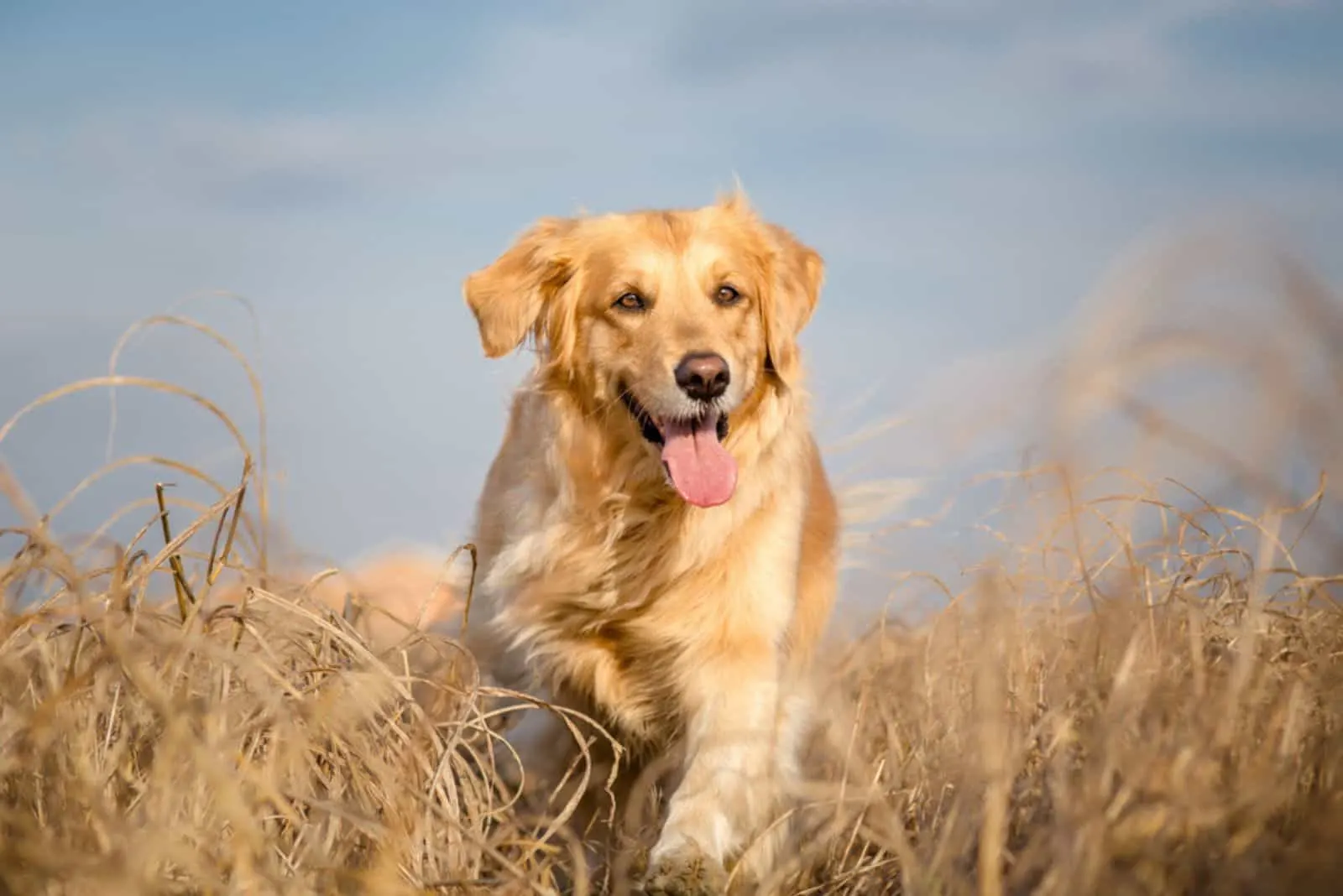 Dogs with a heart made of gold!
Golden Retrievers are all-time favorites in the entire USA. These dogs are probably one of the top three ultimate family dogs that have proven not just to be loyal, but utterly sweet and friendly.
A Golden Retriever won't prefer cuddling on the sofa all day like Pugs, for example. They will demand their time outside, but they will demand you to be there, too.
These dogs are highly focused on their hoomans. What I like the most about Goldens is the fact that they're great dogs for kids and they love them as much as they love adults. They're one of the most loyal dogs out there, and they are never shy when it comes to showing their emotions.
5. Boxer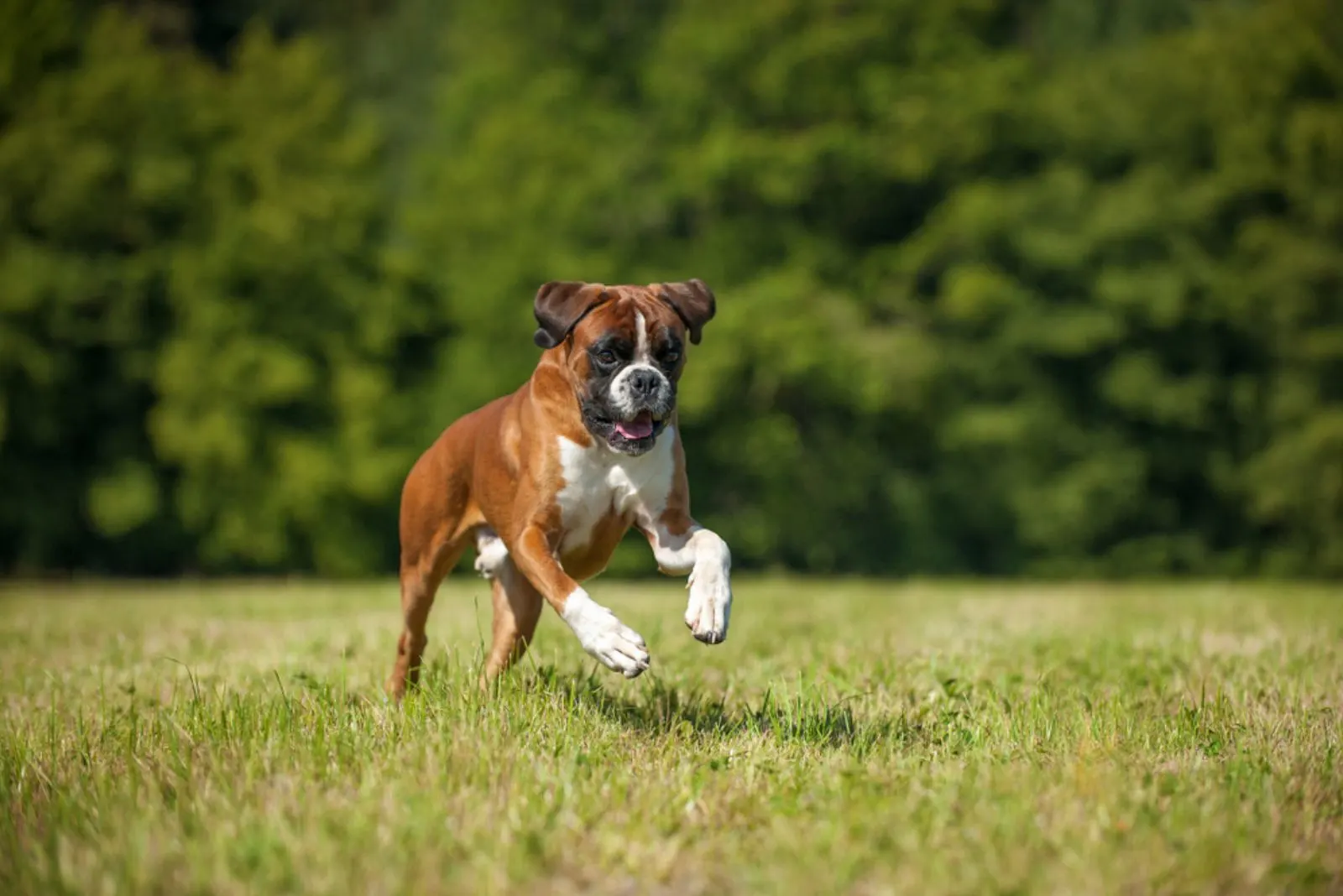 Although their name says they're tough dogs, Boxers are absolute sweethearts and not aggressive at all. Once they get accepted into the family, they will do their best to protect every member.
But, don't think that Boxers will keep their distance. These dogs appreciate when you're close so they can cuddle with you as much as they want.
I picture Boxers as big babies that just want to love and be loved.
6. Newfoundland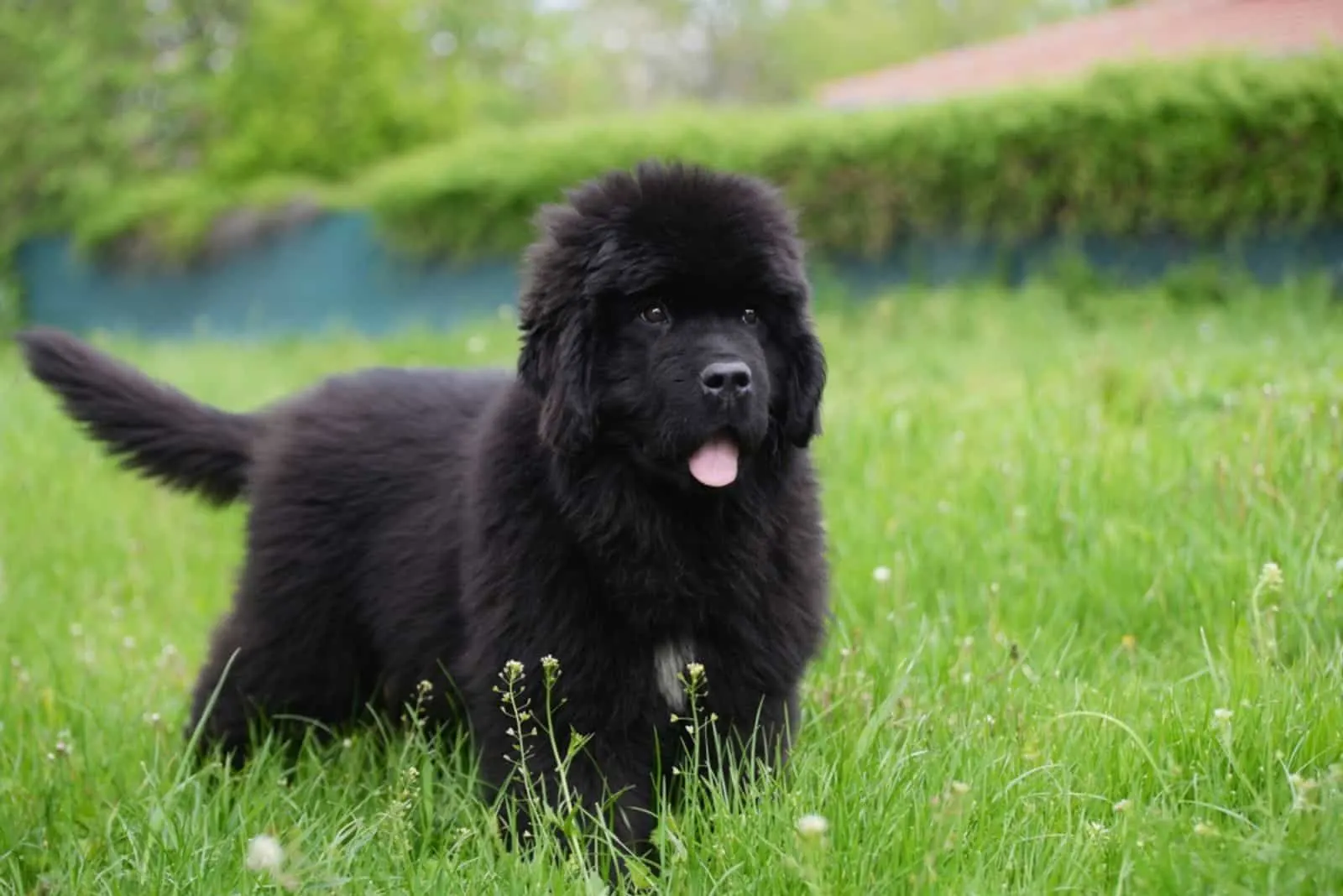 Newfoundland dogs are known as gentle giants and that says a lot about their temperament.
It's kind of an unwritten rule that big, chunky doggos are huge sweethearts. That's the case with this dog on our list that you're about to see.
Newfs are as cuddly as big Teddy bears. They need a gentle hand to train and guide them since they can't stand aggressive or dominant behavior. Show them love and appreciation, and they'll obey you forever.
What many people don't know is that Newfs are extra careful and affectionate around kids. I know… it's tricky to keep an eye on them because they're so big, but you can trust your kid's life to a Newfoundland.
7. Great Dane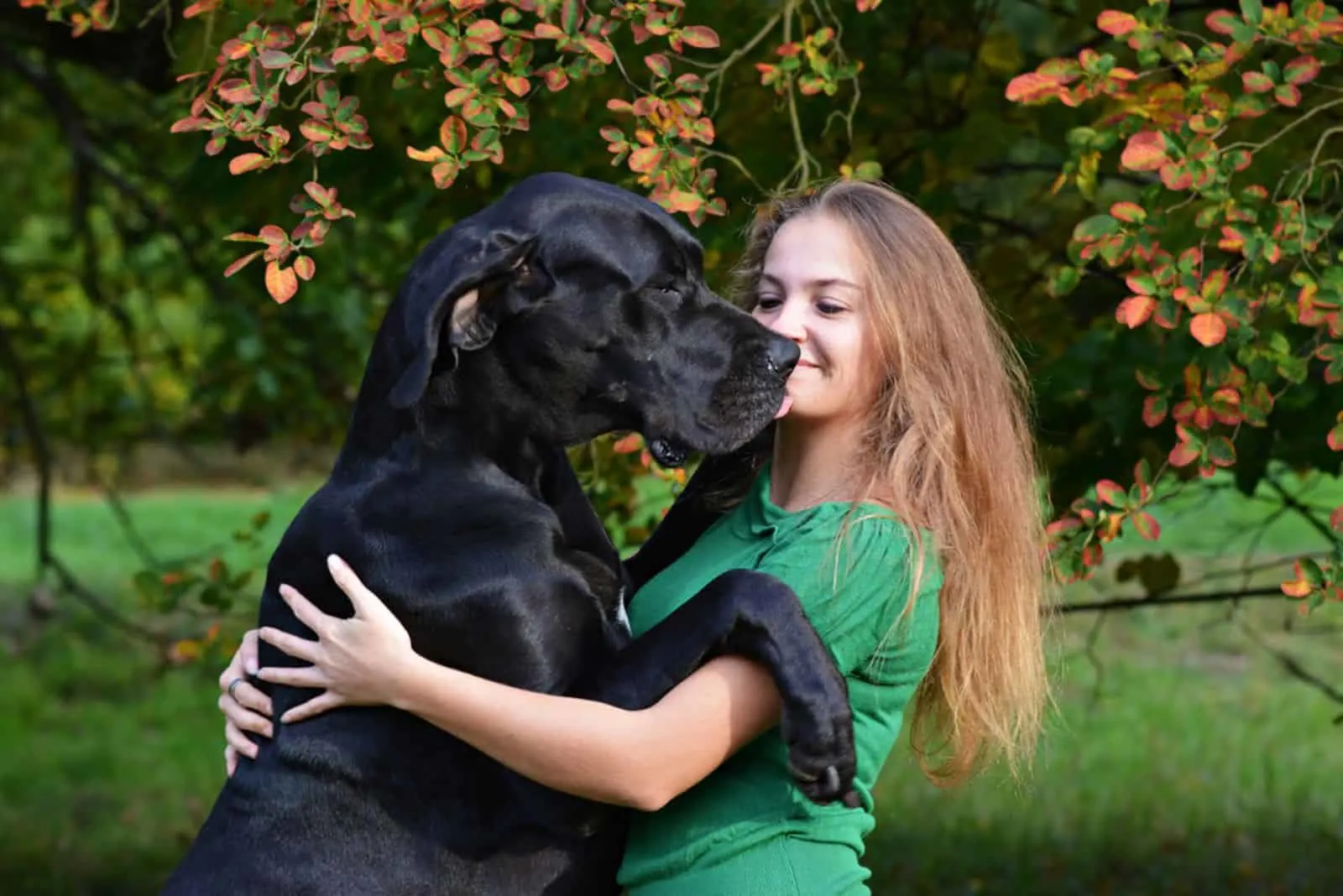 Hooray to another gentle giant!
Did you know that Great Danes are truly great dogs in every possible way? Everything is big with these doggos, especially their heart.
I do have to warn you: Great Danes are HUGE cuddlers. They will try to squeeze into your lap no matter their big size. Even as adults, Great Danes have the heart of a puppy. They're pure, kind, and over swamped with love.
8. Bernese Mountain Dog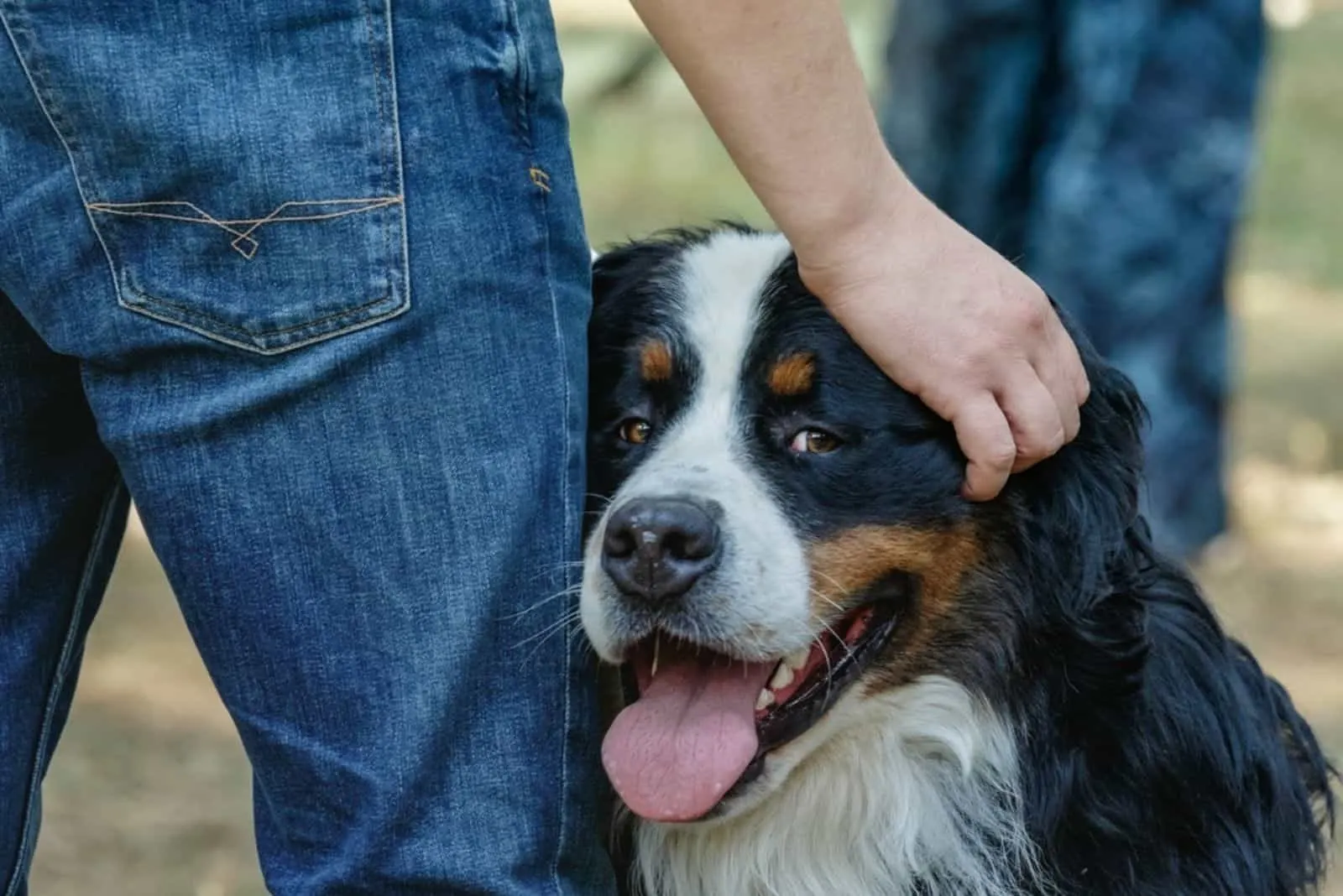 Hey, would you look at that! Here's another gentle giant!
Folks, the Bernese Mountain Dog is another breed you'd like to own if you care about affectionate dogs. Not only do they love hoomans, they're known for their bravery and rescue missions.
These dogs risk their life for hoomans! If that's not the best sign of love and affection, I don't know what is.
Despite being big and strong, Bernese Mountain Dogs are actually quite calm and never aggressive. If they don't like someone, they will act reserved. But, if you're their person, they will love you to the bone.
9. Shih Tzu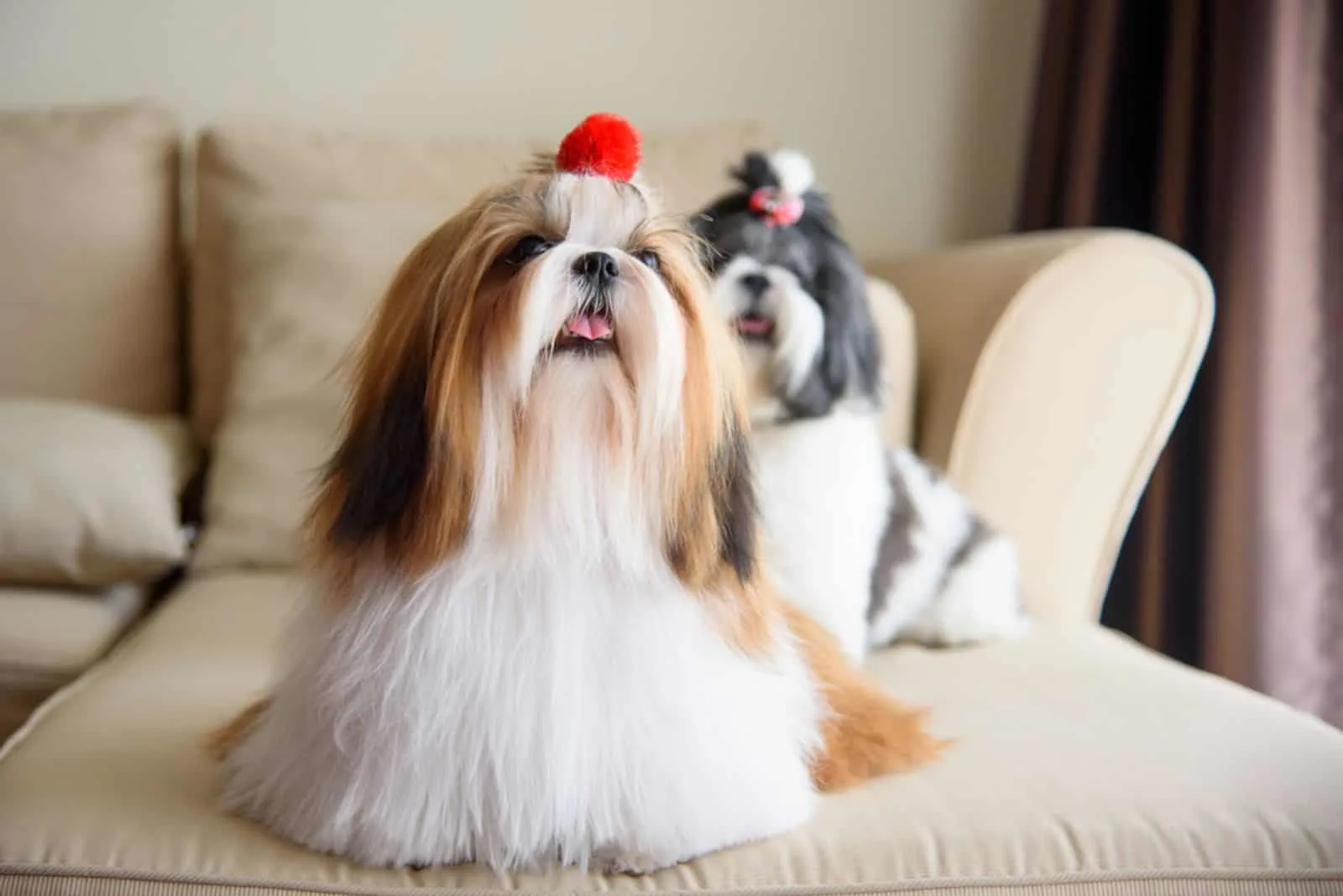 I bet you were expecting to see a Shih Tzu on this list!
Of course, I had to include them because everybody knows how kind, loyal, and affectionate these dogs are to their hoomans.
Once a Shih Tzu imprints himself on a person, he will follow them like a shadow. They're not too clingy, and they give you just the right amount of attention you want.
A Shih Tzu will wait patiently for you to show him some love.
I remember a client once telling me his Shih Tzu looks at him like he's a god. That's how these dogs adore their hoomans!