Shetland Sheepdog breeders might not come in a large number, but the USA is pretty proud of the people you're about to meet.
These are all experts in raising herding dogs and preparing them for championships organized by the official American Kennel Club, and the official parent club, the American Shetland Sheepdog Association.
Being accepted in both of these major clubs, as well as the Shetland Sheepdog Club, these breeders have found themselves on the very top. They're nowhere near puppy mills or backyard breeders, so don't worry. They're all breeders who put their Shelties first, no matter what.
The Shetland Sheepdog is a special breed of dog, and any breeder will confirm this claim. If you're very interested in Shelties, or maybe want a therapy dog that will understand you like no other, then you should keep on reading and find your ideal Sheltie breeder.
Sheltie Puppies For Sale In The States
Today, we have the top 10 Shetland Sheepdog breeders located all over the States. They offer a wide range of colors, from merle to sable or tricolor coats. But, I know the outside beauty doesn't matter a lot to you. You're here to find a dog so kind that he'll stare directly into your soul, right?
But, if everything fails, you can always pick a Sheltie mix from this list!
1. Belmark Shelties, OH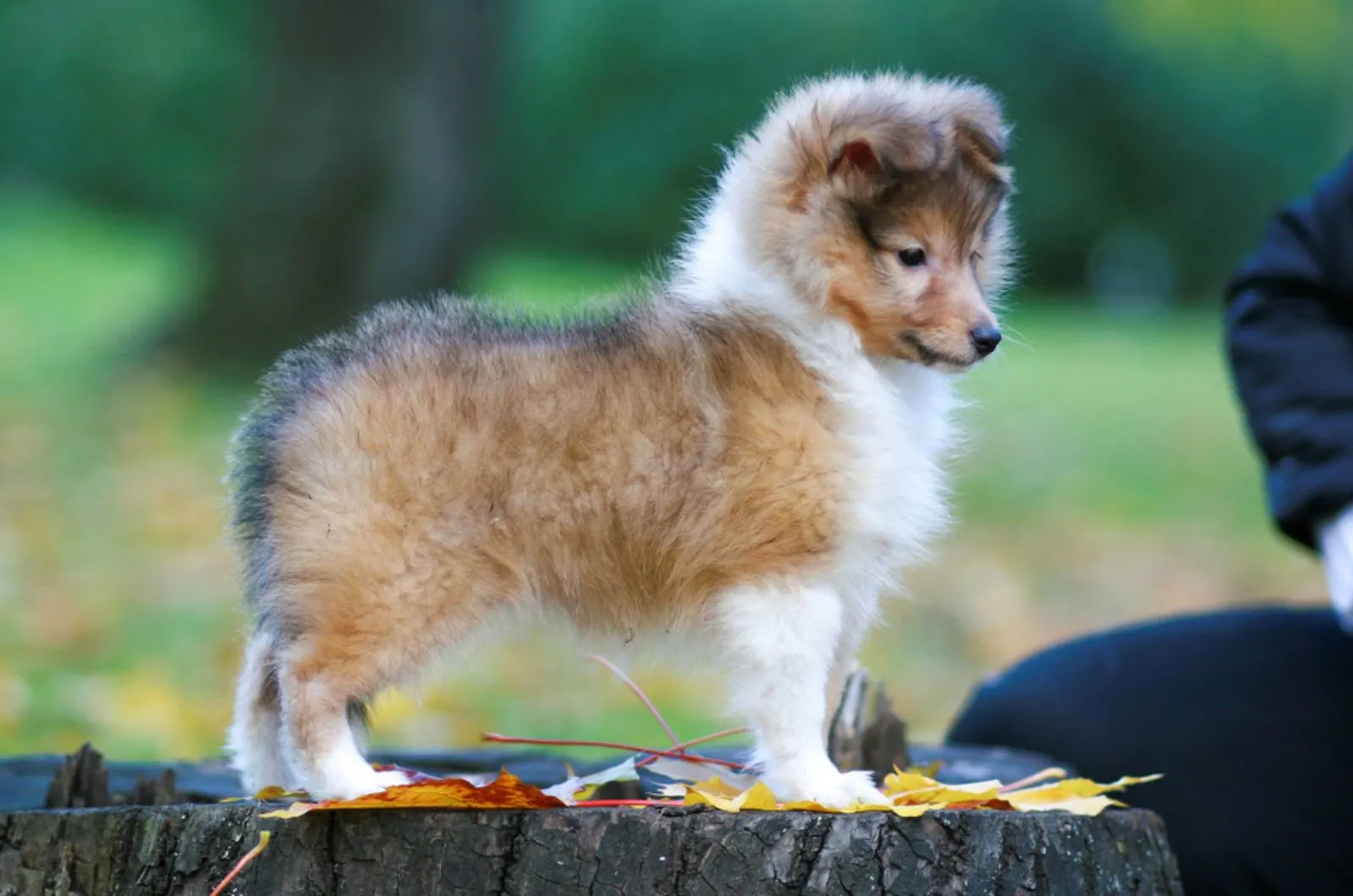 Established back in 1986, Belmark Shelties has been the leading Sheltie breeder in Ohio and in the area ever since. This is the home to numerous champion dogs with titles such as All breed, Best In Show Winners, as well as a bunch of ASSA awards.
Edwin and Bella, the pawrents of Belmark Shelties, are super proud of their success and expertise, which took many years to improve. As a result of their successful breeding program, you can find standard Shelties of exceptional health here.
All puppies will be thoroughly examined for all health conditions. They will be vaccinated and dewormed on a schedule. Once they're ready for adoption, the pups will also be microchipped. Belmark puppies enjoy full treatment at this farm.
Bella and Edwin make sure all their dogs are well-groomed, which always results in stunning pups.
Belmark Shelties are super friendly dogs, born and raised among humans, waiting patiently to find their new furever mom or dad.
Breeder's details
Website: Belmark Shelties
Location: De Graff, Ohio
Phone: 937-844-3557
Email: [email protected]
2. Rosmoor Shetland Sheepdogs, CT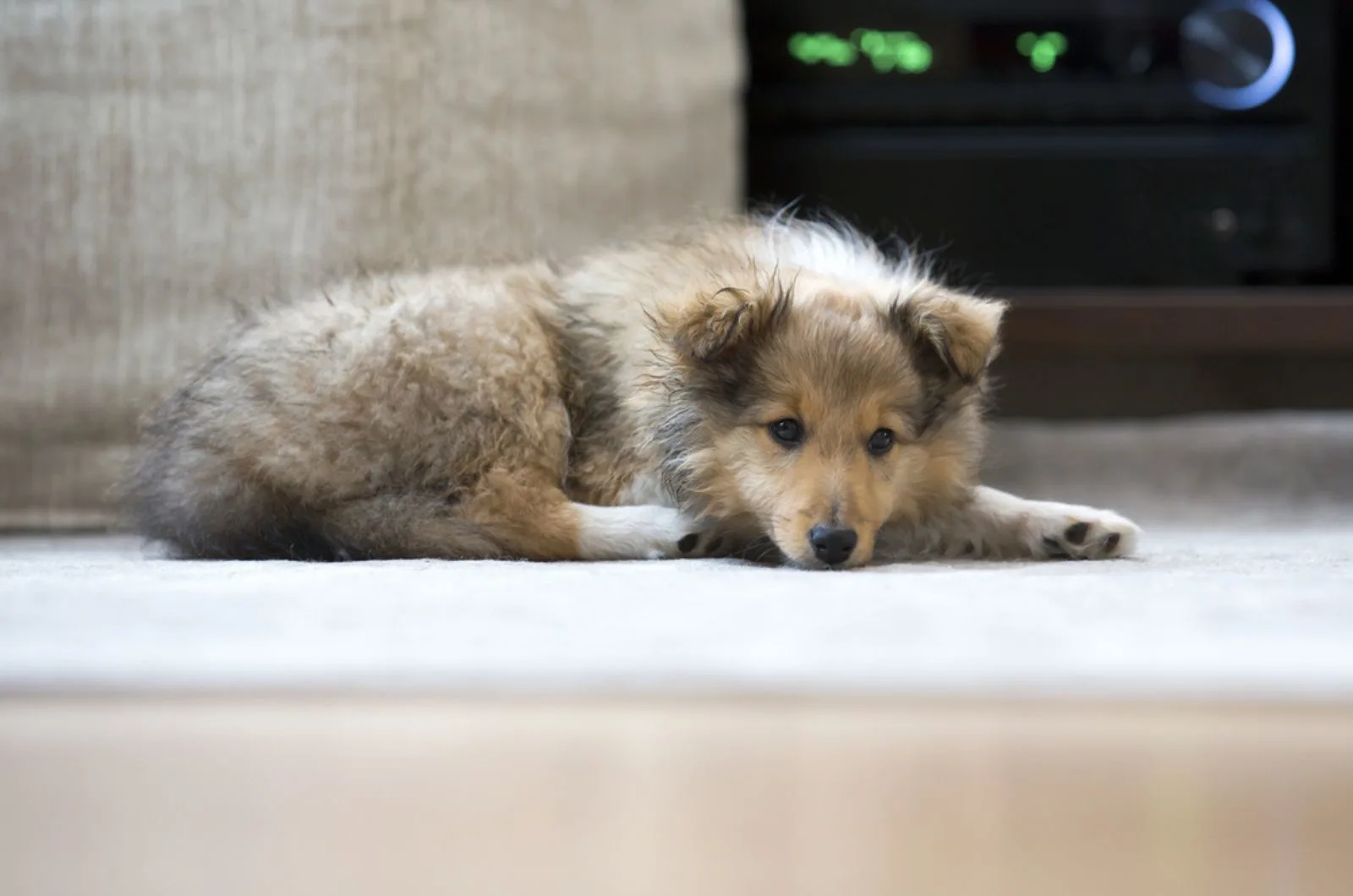 Rosmoor Shetland Sheepdogs has been around since 1966. The mission of this breeder was straight from the start: they must produce premium show Shelties with a signature Rosmoor look. The determination to succeed was so strong that Rosmoor became a brand pretty fast, and they're still keeping up with the tradition.
If someone mentions that you should get a Rosmoor Sheltie for a certain reason, you better believe that person. Rosmoor Shelties are one-of-a-kind dogs, and you'll definitely enjoy their company.
Although Rosmoor quickly became a brand, they didn't change their policy. They remained a small breeder with only a few litters a year. This way, they can ensure the high quality of puppies.
Rosmoor Shelties usually come as tri-color pups. It's kind of their trademark. If you want to hear more about these pups with a tradition, or maybe even apply to adopt one, I urge you to contact Rose and Jennie. They will give you all the bits on their lovely Shelties.
Breeder's details
Website: Rosmoor Shetland Sheepdogs
Location: Wilton, Connecticut
Phone: 203-858-3394
Email: [email protected]
3. Dynestar Shetland Sheepdogs, ND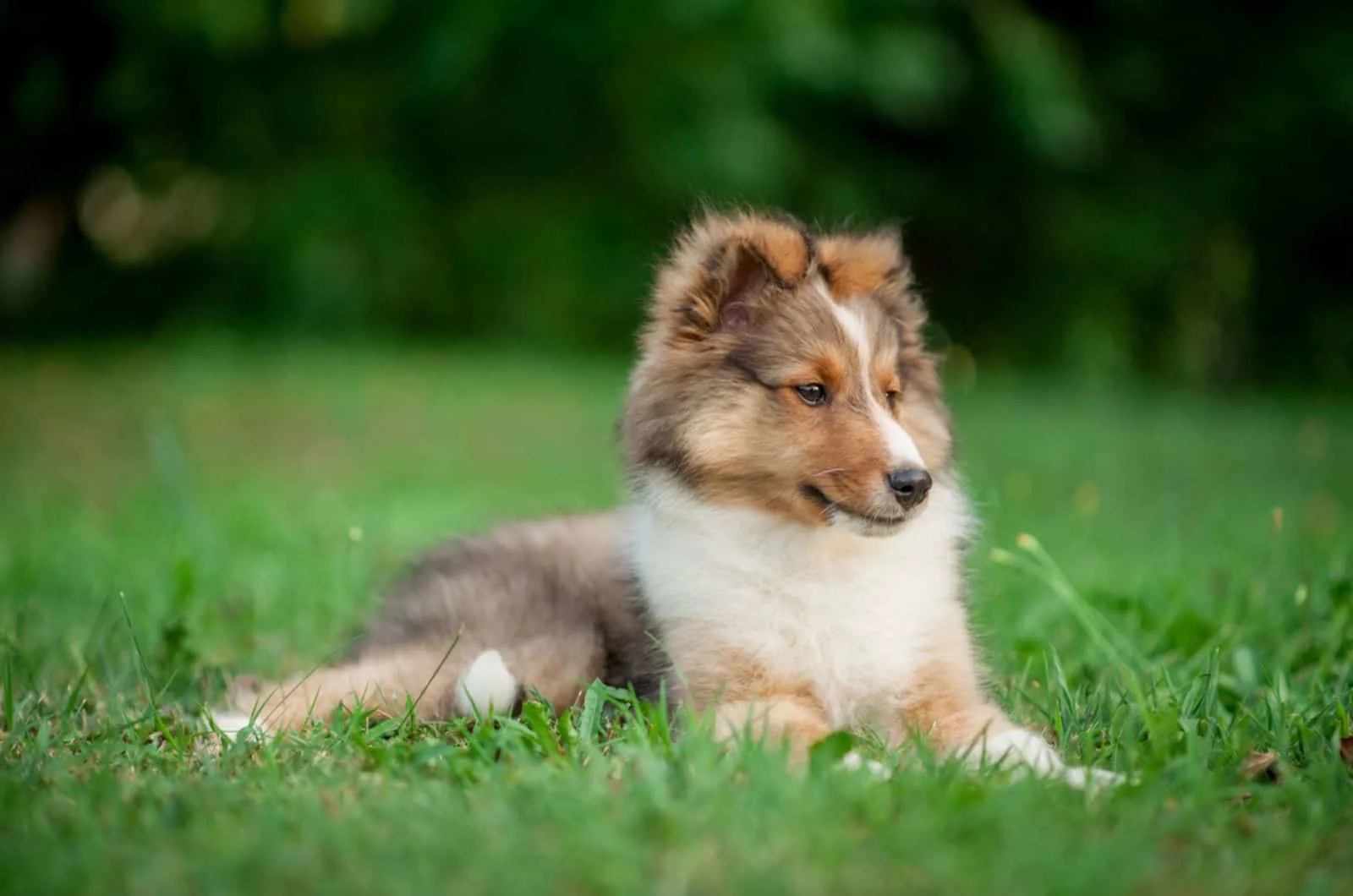 Ever since she was a little girl, Wendy Dynes, from Dynestar Shelties, has loved dogs. She had Shelties always by her side, and that love has survived the years. Once her kids grew up and it was safe to have dogs at home, Wendy remembered her immense love for Shelties. One by one, Sheltie dogs came to her, and that's how Dynestar Shelties was founded.
Sure, it took some time for the program to warm up, but success was guaranteed. It's written in Wendy's DNA to raise dogs the pawfect way.
What's so great about Dynestar puppies is that they all will be submitted to genetic testing. The little ones won't go to their furever home unless they're completely healthy.
Dynestar Shelties usually come in tricolor options, but other coats, i.e., blue merles, are quite possible, too.
Give Wendy a call if you want a Sheltie puppy from someone who takes this business seriously and breeds only to improve the breed.
Breeder's details
Website: Dynestar Shetland Sheepdogs
Location: Fargo, North Dakota
Phone: 701-371-8824
Email: [email protected]
4. Two JJ's Homestead, TN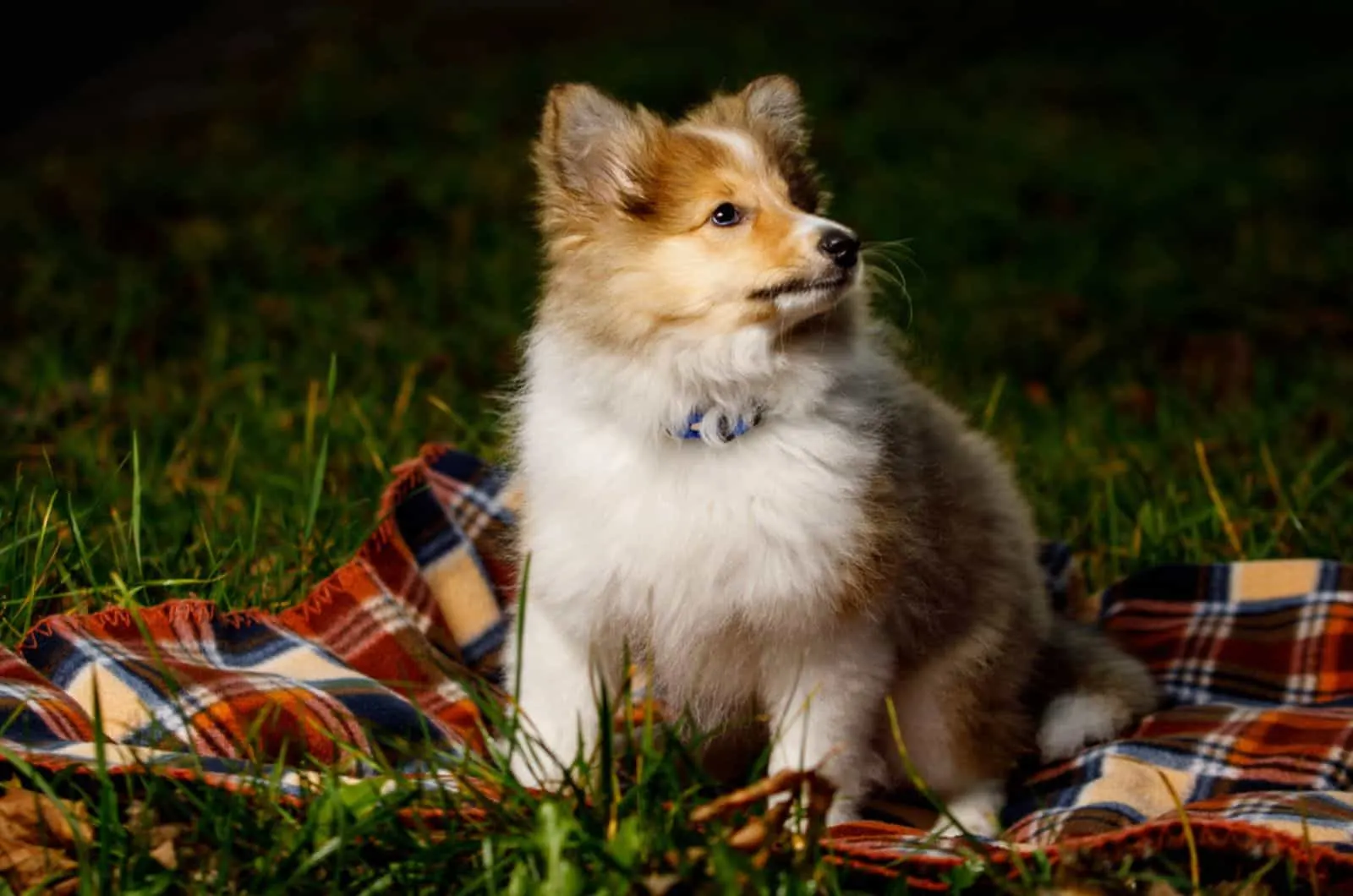 Two JJ's is a home not only to our Sheltie buddies, but also to Miniature American Shepherds and Chihuahuas. As you can imagine, people behind Two JJ's are avid dog lovers. What's so great is that they're also AKC-registered judges and people with impressive knowledge on raising beautiful Shelties.
Two JJ's is a breeding business with a tradition. Jerry and Jackie have been breeding dogs since 1990. Over thirty years of experience has brought them numerous canine champions. Today, this spectacular duo is bringing only the finest Sheltie pets to future dog pawrents.
What's so amazing about Two JJ's is that they will take the puppy back if you can not adapt to living with the dog, or for any other reason. They cherish their pups deeply, and wouldn't want to see them on the streets. If you're super serious about adopting a Sheltie, then a ride to Tennessee to get superior quality, AKC-registered dogs won't be a problem for you at all!
Breeder's details
Website: Two JJ's Homestead
Location: Pleasant View, Tennessee
Phone: 847-507-3914
5. KM Shelties, MI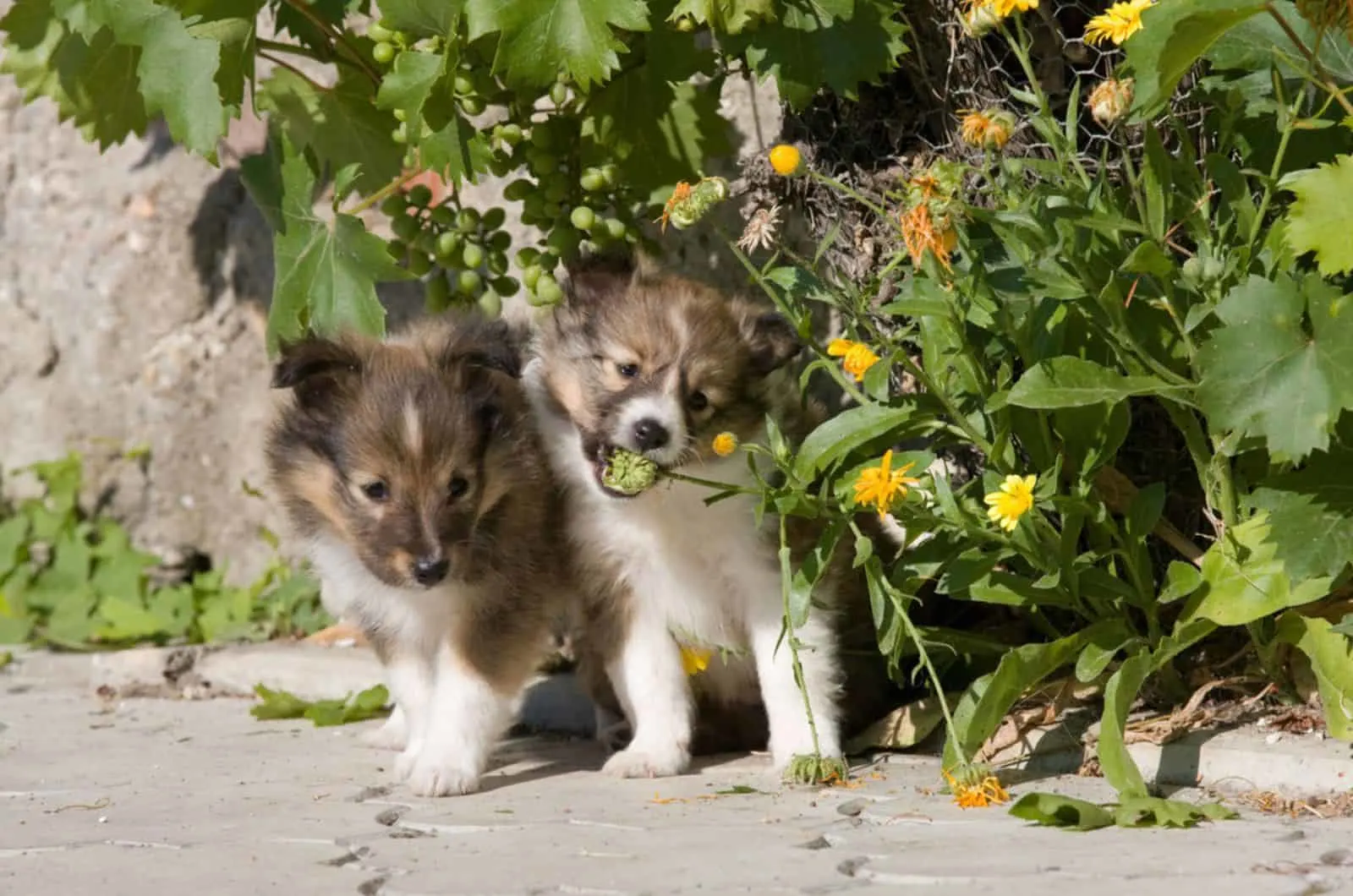 You might be confused with the following breeder, but I promise you they're legit. Although their website also contains essential oils, Tim and Kim are crazy about Shelties. The duo actually holds the title of AKC Breeder of Merit, so you know they're highly devoted to an ethical breeding practice.
KM Shelties are pet-quality dogs with stunningly good looks. They will need to be spayed or neutered once adopted because Kim and Tim don't sell breeding rights. All dogs are on a limited registration.
Since Shelties are rather not that common in the States like other breeds, you can expect a bit higher price. KM Shelties are usually priced from $2,000 to $3,000. This depends on the color of the puppy, who the parents are, etc.
But, there's really no difference between cheaper and more expensive pups. All KM Sheltie puppies are of premium quality, and you'll love them to pieces.
Breeder's details
Website: KM Shelties
Location: Scottville, Michigan
Phone: 231-757-4451
Email: [email protected]
6. Costa De Sol Shelties, FL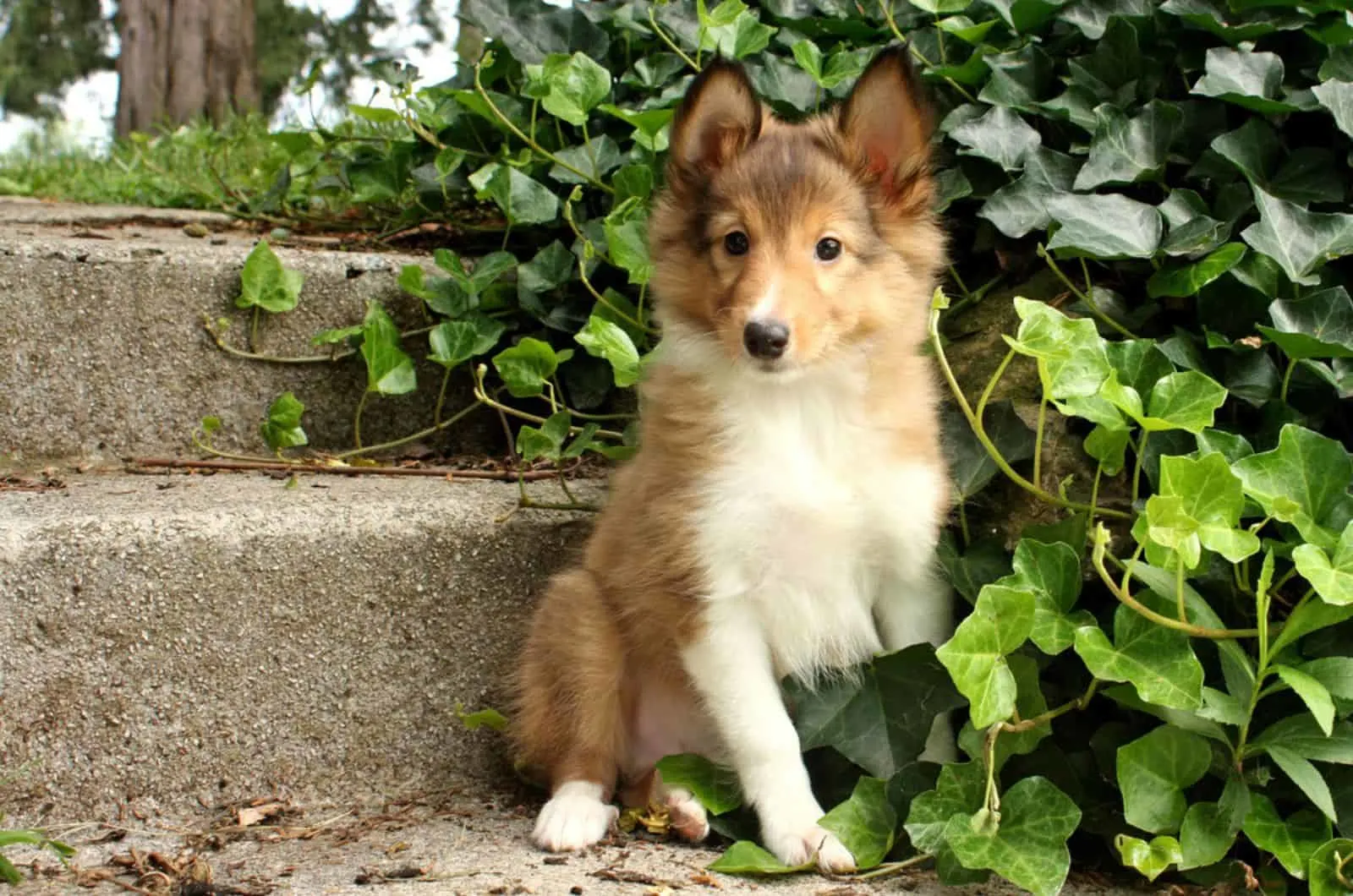 When picking a Sheltie puppy, you want a little buddy that has been born and raised inside a home. Such puppies are always the kindest and friendliest doggos. Costa De Sol puppies are exactly what I mentioned: sweet, caring, and crazy about their humans.
The Shetland Sheepdog breed is already a superb one. But, if you let someone with lots of experience and a thing for Shelties raise them, you get even more spectacular pups.
Costa De Sol puppies all stay inside until they're adopted. They only go out to potty and play. This makes them some of the most sociable creatures on this list.
Besides having strong social skills, these dogs are also of great health. The breeding stock is regularly submitted to testing to prove there are no hereditary diseases affecting them. All pups will come vaccinated, free from parasites, microchipped, and with a limited lifetime warranty.
They're showered with love daily, so make sure you do the same once you adopt one of these fur babies.
Breeder's details
Website: Costa De Sol Shelties
Location: Saint Petersburg, Florida
Email: [email protected]
7. Love My Sheltie, MS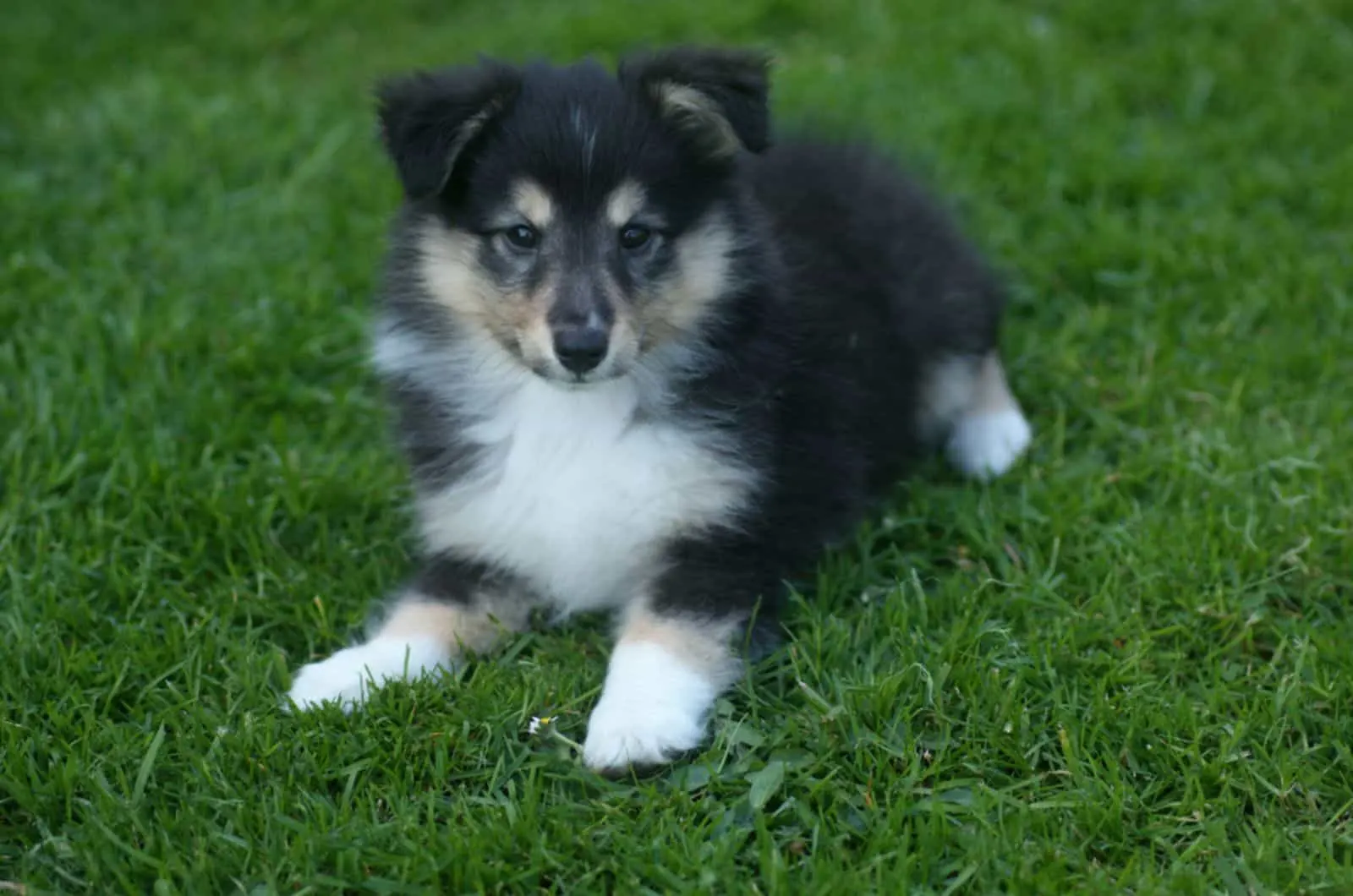 Imagine a more beautiful life than the one focused entirely on loving your grandchildren and raising Sheltie puppies. The good people behind Holly Bluff Shelties know that very well.
Meet one of the most dedicated breeders of all Shetland Sheepdog breeders today. Holly Bluff Shelties are widely known for being dogs of fine temperament, an even better health status, and the best appearance traits.
For a relatively normal price, you'll get a champion-quality dog that will amaze you. Since Holly Bluff dogs compete in conformation and agility competitions by the AKC, I see no reason why your future pup shouldn't engage, too.
You should have a budget of $2,000 to $2,300 to get a Holly Bluff Sheltie. These pups come from healthy parents, which are tested for various conditions. They're all examined by a vet before they get adopted. Also, microchips are in order, as well as limited AKC registration.
If I were you, I wouldn't bust my head thinking whether I should get a Holly Bluff Sheltie. I know I would!
Breeder's details
Website: Love My Sheltie
Location: Holly Bluff, Mississippi
Phone: 662-571-8117
Email: [email protected]
8. RavenWyn Farms, OR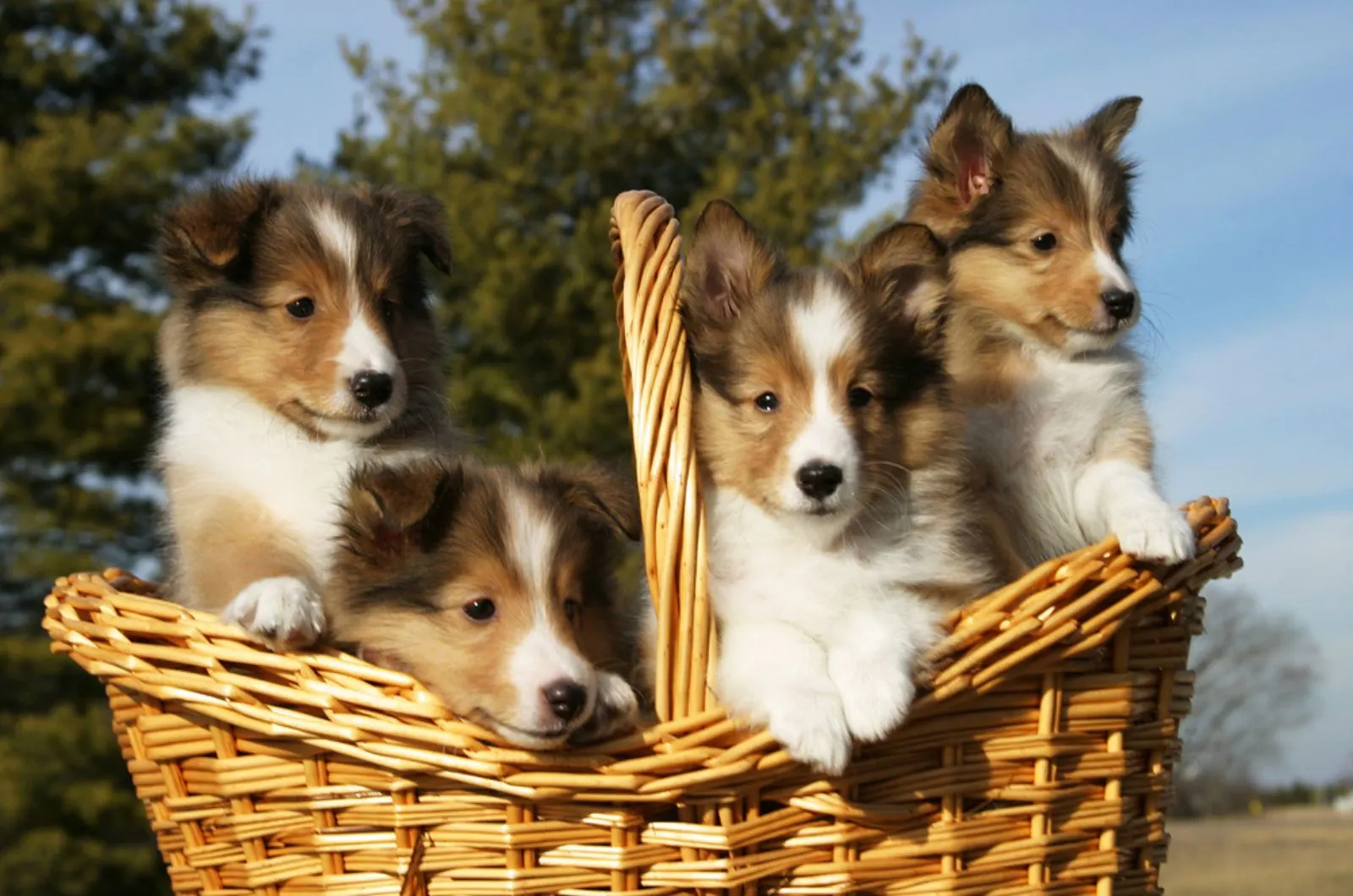 If you want a Shetland Sheepdog AND a Rough Collie, this is the place to start your search!
Welcome to the RavenWyn Farm, a haven for Shetland sheep and Sheepdogs! You're looking at one of the finest sustainable farmers in the States. Believe it or not, Shelties play a vital role, too.
What really impressed me with this breeder is the fact that they offer a two-year health guarantee. For example, if your Sheltie pup develops hip dysplasia or epilepsy, the guarantee will cover it. However, even after the two years expire, RavenWyn will be there for you for a lifetime.
I haven't seen a lot of breeders offering free pet insurance for a month, but RavenWyn does that, too. Even more reasons why you should pick them among all these Shetland Sheepdog breeders.
RavenWyn puppies only come a few times a year. Since the number is limited, you better contact the Olsens to put yourself on their waiting list for a new litter.
Breeder's details
Website: RavenWyn Farms
Location: Clackamas, Oregon
Phone: 971-274-0067
Email: [email protected]
Social media: Facebook
9. Marshland Shelties, CA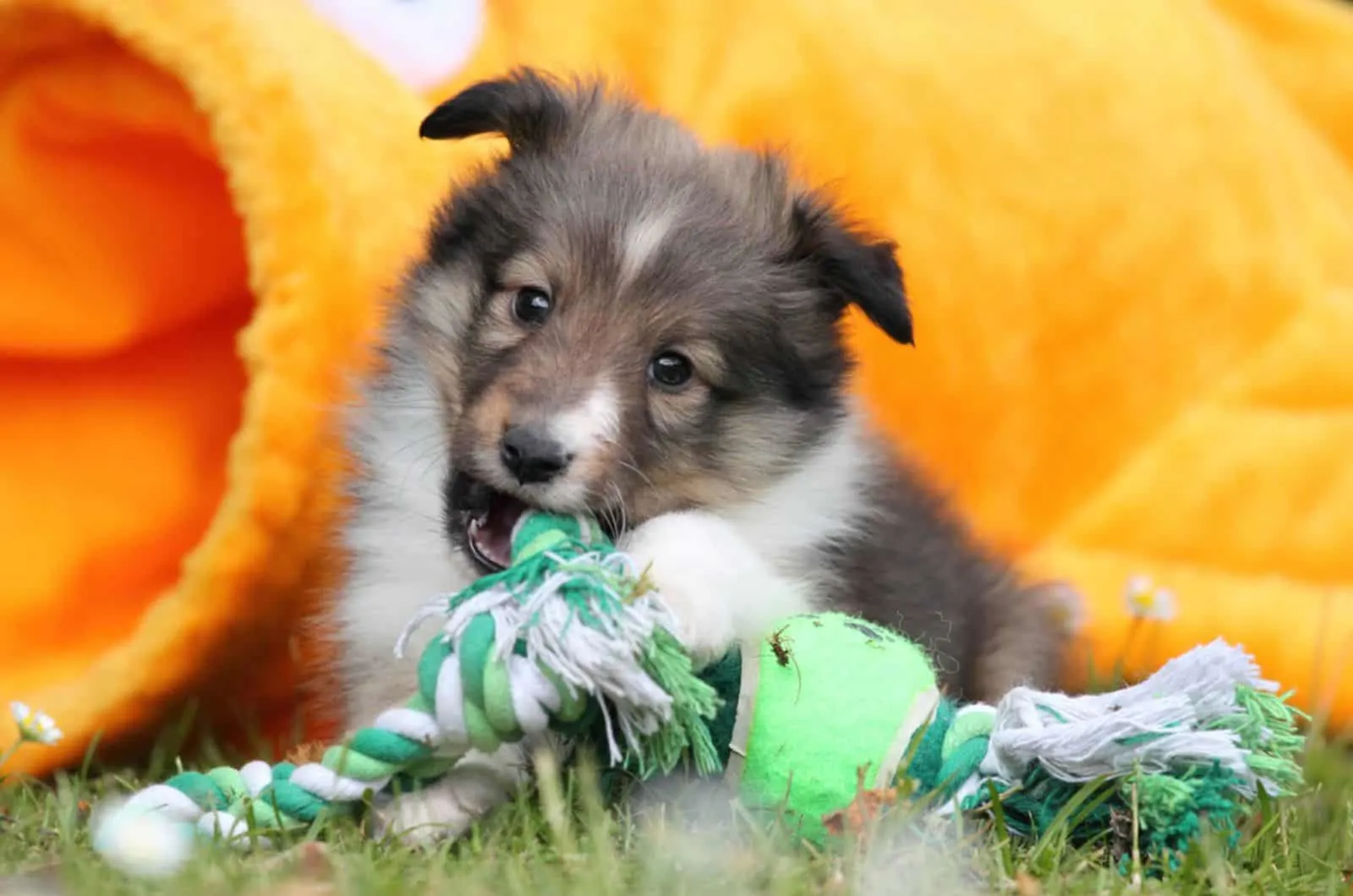 For over 40 years, Marshland Shelties has been a product of unconditional love for Shetland Sheepdogs. This AKC Breeder of Merit is really proud of their award-winning dogs. When you've been in the business for almost half a century, you really know how to achieve the perfect specimens of the breed.
Marshland Shelties come in all sorts of colors, and this is one of the things that makes them special. The other thing that makes these dogs so special is their pedigree. You'll be really impressed to see how far back in the past these lines go.
Marshland Shelties get sold very fast, so don't hesitate a moment. Make sure you put yourself on their waiting list. However, if there aren't any puppies available, the breeder might offer you teenage Shelties since they do have them up for adoption occasionally.
Breeder's details
Website: Marshland Shelties
Location: Los Angeles, California
Phone: 661-269-5373
Email: [email protected]
10. Royal Hill Shelties, UT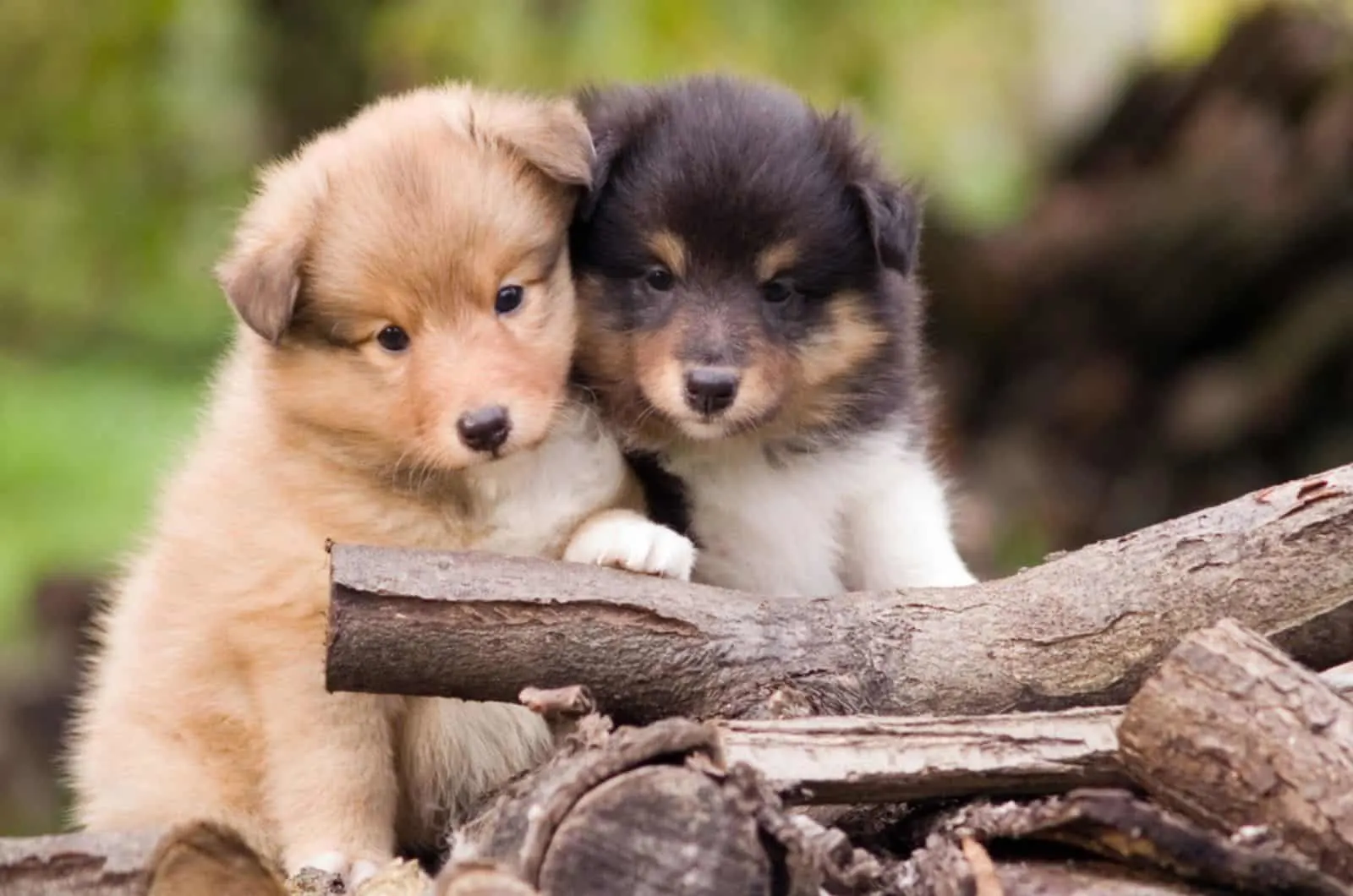 Breeding Shelties has been a passion of this breeder since 1987. Meet Royal Hill Shelties – some pretty regal pups. No, they don't live in a palace, a.k.a., a kennel. They're regal for other reasons – one of them being spoiled like crazy.
Royal Hill Shelties are indoor dogs. They live together with the family, and they're considered family members. They're not just pets or breeding stock, and to prove this, the number of litters that Royal Hill has every year is low. You're in luck if they have more than one litter available. On rare occasions, they will breed twice in one year, but skipping a year or having just one litter is far more common for Royal Hill.
This clearly tells you they're not overbreeding their dogs – they treat them with respect.
You should only apply for a Royal Hill Sheltie if you want a lifelong companion. Otherwise, you won't even be considered.
Breeder's details
Website: Royal Hill Shelties
Location: South Jordan, Utah
Phone: 801-253-8181
Email: [email protected]
Final Words
From championship winners to regular passionate breeders, here, you have all the Shetland Sheepdog breeders from the USA in one place.
What's so great about all these people is the fact that their Shetland Sheepdog puppies are all submitted to health testing. They're up-to-date with all their shots and treatments.
Simply put – you're looking at a list of people who will do everything it takes to raise pawfectly healthy pups and future best friends.
The only thing left for you to do is pick a puppy, make a list of essentials you'll need like dog food, toys, and harnesses, and wait patiently until the puppy is big enough to come to your home!