This amazing designer dog breed has been around for more than 60 years. They have been bred all across the US and, eventually, became popular in Canada too.
There are a lot of Doodle mixes out there, but which ones are our special Sheepadoodle mixes, and where to find a reputable breeder in Ontario, specifically?
Well, look no further, because here is a list of the 11 best Sheepadoodle breeders in Ontario.
Sheepadoodle Puppies For Sale In Ontario
The Sheepadoodle was bred by the US Army somewhere around the 1960s. They crossed two dog breeds: the Old English Sheepdog and the Standard Poodle. The result was the cutest and fluffiest Sheepadoodle. Some call them Sheep-a-Poo (my favorite), Sheepdogpoo, Sheepdoodle, or Sheeppoo.
Both dog parent breeds are playful and affectionate, so the Sheepadoodle got those characteristics too! Also, they can have a hypoallergenic trait if they inherit more of the Poodle genes, and they definitely got brains from both sides. The Sheepadoodle is a smart dog breed!
The Standard Sheepadoodle is a large dog (weighing up to 100 pounds and 27 inches in height), but it can come in the cutest Mini Sheepadoodle and Micro Sheepadoodle versions!
Also, very importantly, don't mix them with Shepadoodles – a German Shepherd and Poodle mix.
Now, let's check the list of the 11 best Sheepadoodle breeders in Ontario, Canada.
1. Country Air Sheepadoodles – Whitechurch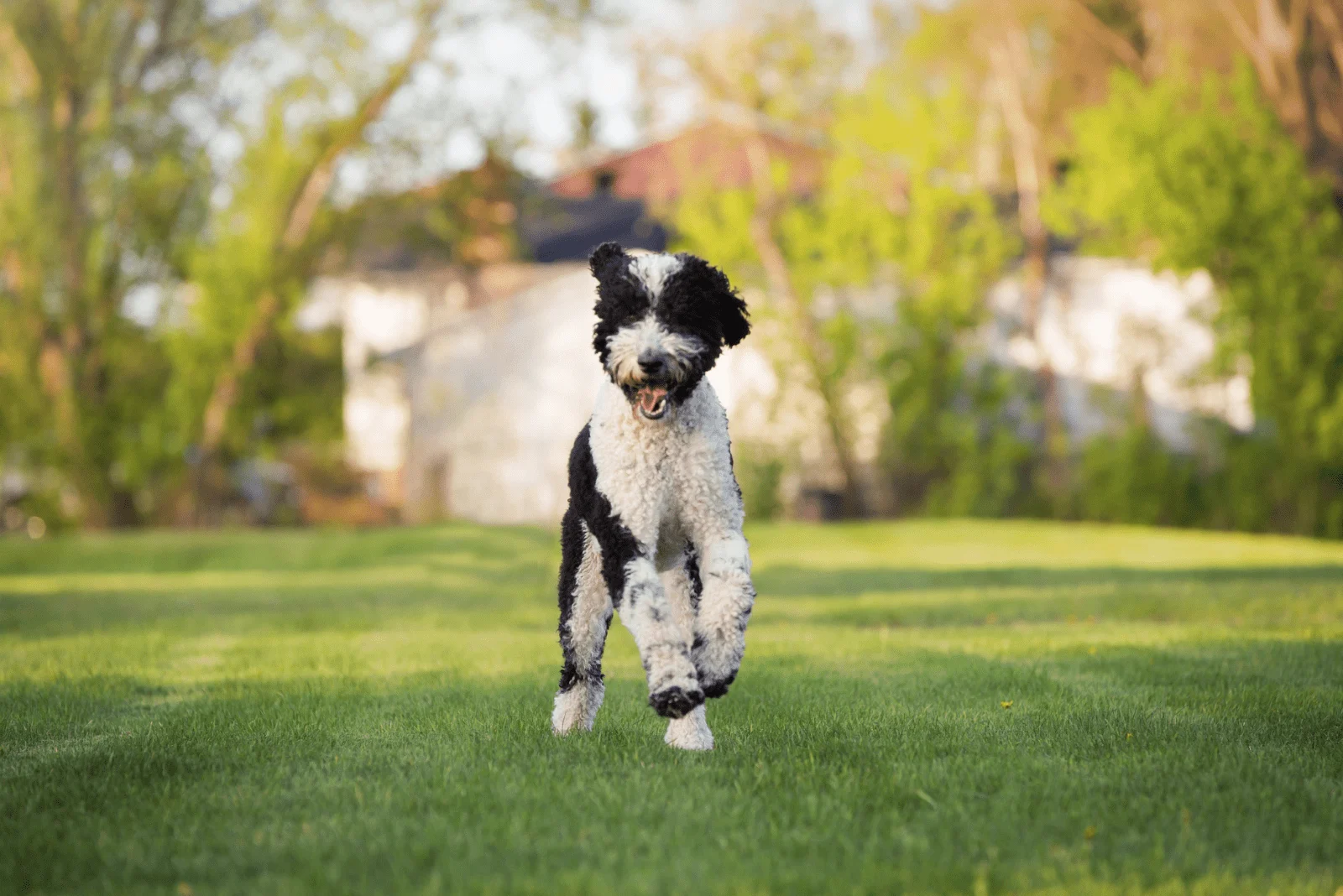 Meet the lovely Gerber family. They have a farm with horses, cows, chickens, ducks, and even donkeys! And, best of all, they have the most beautiful Sheepadoodle dogs and puppies!
Right from the start, you can feel their love for animals, not only their dogs. And, it reflects in their pets and other animals too. They are all happy, healthy, and living in harmony. It's like watching a Disney movie!
You can see the farm, the family and, of course, the dogs and available puppies on the galleries on their gorgeous-looking website. And, another important point, they offer a 2-year health guarantee.
The Gerber family is very open and inviting, a true Canadian family ready to answer any questions you might have about them or the puppies. Besides purebred Poodles and Old English Sheepdogs, they also have F1 Sheepadoodle moms, and a beautiful merle F1 dad called Roscoe.
You can't go wrong with the Country Air Sheepadoodles and the Gerber family.
Address: 181 Whitechurch St. RR5, Lucknow, ON N0G2H0
Phone: +12266227000
Website: Country Air Sheepadoodles
2. Gravel Ridge Doodles – St. Marys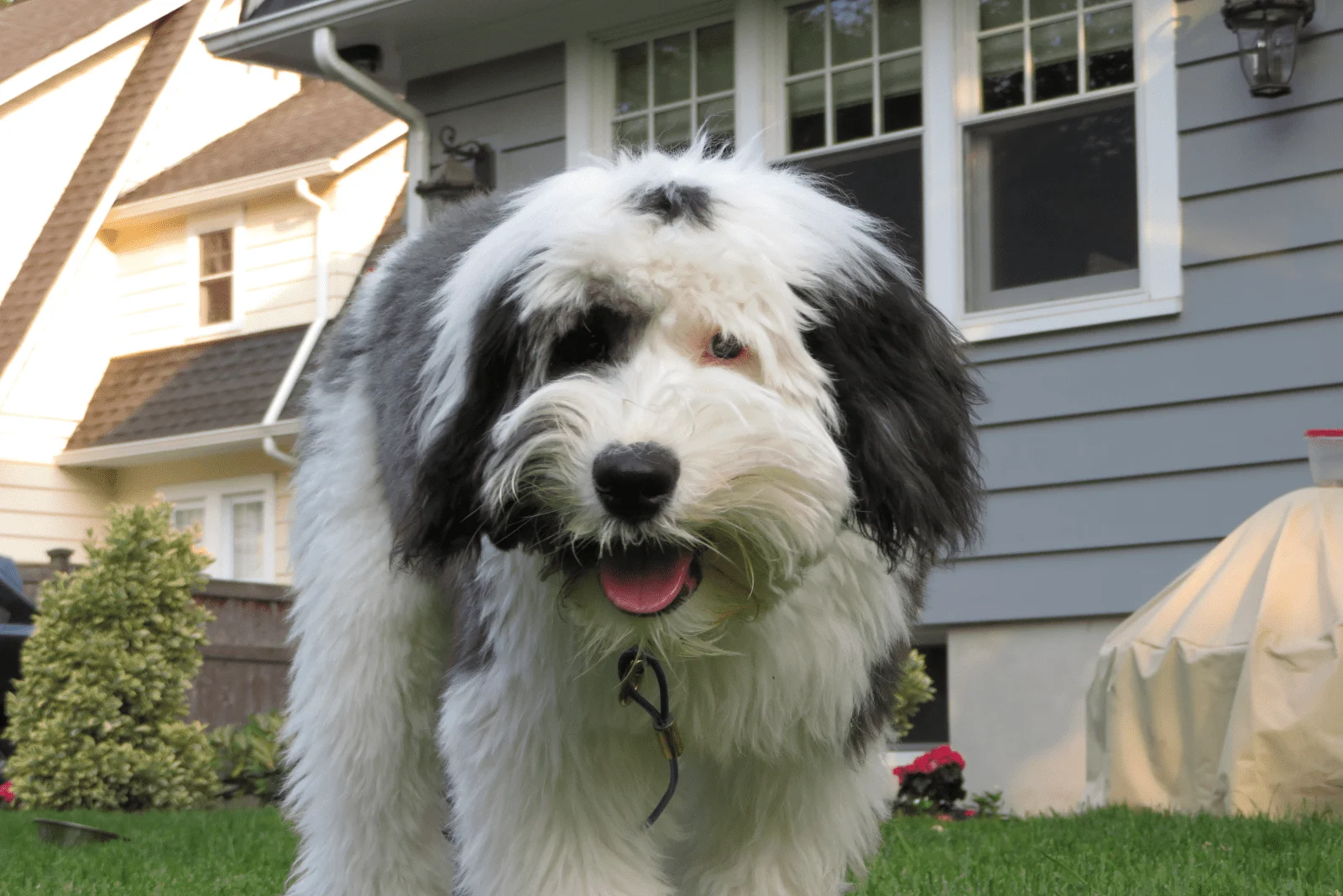 This is another wonderful family from Ontario that is in charge of the professional, yet warm and loving, Gravel Ridge Doodles. Their names are Josh and Leanne, and they might be a small and in-home breeder, but they know what they are doing and they do it wonderfully!
Their dogs are like a part of their family, so – from the day they were born – the dogs are treated with lots of love and affection. They make sure their Sheepadoodle puppies are well socialized, not just with humans, but with other dogs too. They also provide the best quality food to their Sheepadoodles and behavioral training.
Gravel Ridge Doodles make sure their dogs are healthy and prove this with evidence of vaccinations, deworming, and by doing DNA and OFA tests.
Through their purebred Old English Sheepdogs and purebred Poodles, mini and standard, they have amazing litters of not only F1 but also F1b Sheepadoodle puppies.
Josh and Leanne will make sure you feel comfortable, they will answer all your questions, and will deliver you the best Sheepadoodle puppies – healthy and happy!
Address: 356 Ontario St Suite 260, Stratford, ON N5A 7X6, Canada
Phone: +12269216040
Website: Gravel Ridge Doodles
3. Red Dog Canine Center – Ottawa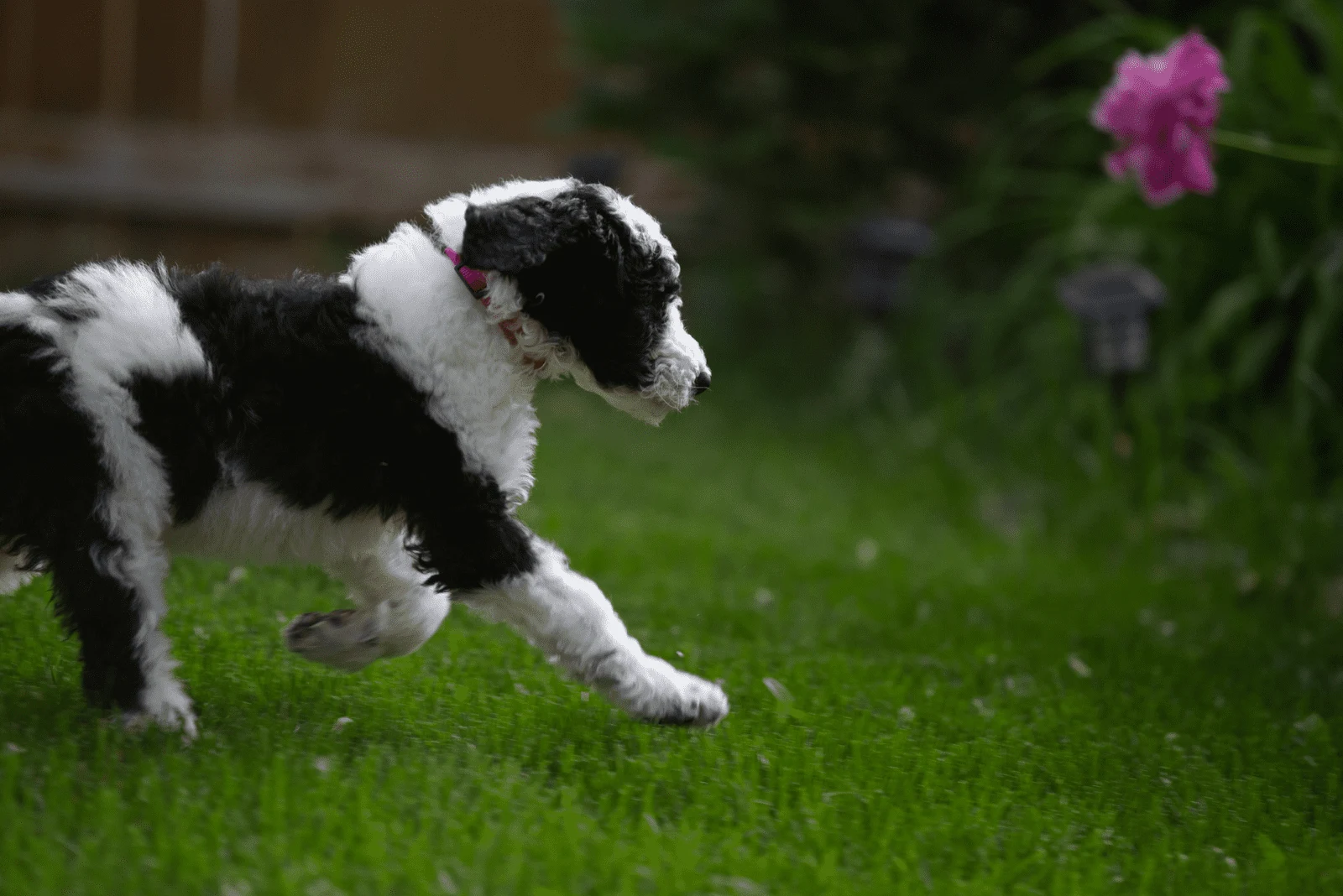 Meet Sophie! She gave her heart to this job. And, we're glad she did, because she knows how to make a Sheepadoodle dog happy and healthy!
All of her puppies are well taken care of by a staff of nine, plus Sophie. They all have 2 acres of park to run around in and an inside puppy playroom! She dreamed a dream and made it come true because her Canine Center truly looks like a dream.
The dogs are loved, pampered, and ready to find their forever homes. The dogs have a 2-year health guarantee, and they went through proper early socialization as well as all the necessary vet checks and vaccinations.
Sophie is very good at what she does and is quite popular among Sheepadoodle dog lovers in Canada and the US, so it is possible you will have to be put on the waitlist. But, don't worry – it's worth the wait!
Address: 3635 Sarsfield Rd Ottawa Ontario K0A 3M0
Website: Red Dog Canine Center
Email: [email protected]
4. Halton Hills Doodles – North Burlington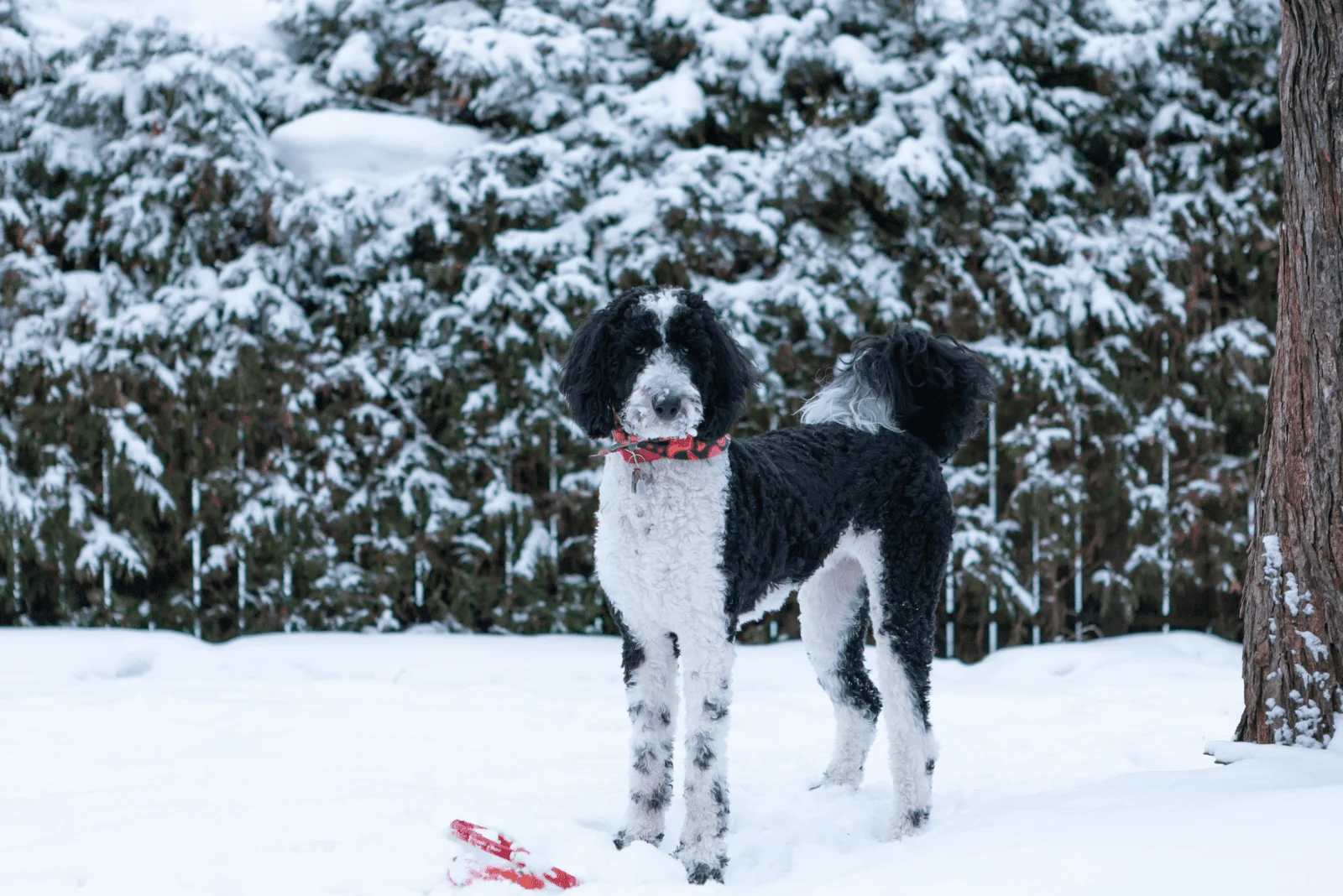 Louise Sutherland lives on 28 acres in North Burlington with her lovely Sheepadoodle dogs. She also has other breeds, including Labradoodles and Bernedoodles.
All of her pups are simply wonderful, and you can check for yourself on her Instagram page too. But, that beauty comes from the attention she gives to her dogs, as well as love and proper care with top-quality food and all the necessary veterinary visits.
Her Sheepadoodles come with a 1-year health guarantee for Hip Dysplasia. They have been vaccinated, microchipped, dewormed, and crate trained, and they come with a puppy pack.
You can find F1 Sheepadoodles and F3 Mini and Medium Sheepadoodles.
Address: 6261 Guelph Line, Burlington, ON L7P 0A6, Canada
Website: Halton Hills Doodles
Email: [email protected]
5. Lake Superior Sheepdogs and Doodles – St Marie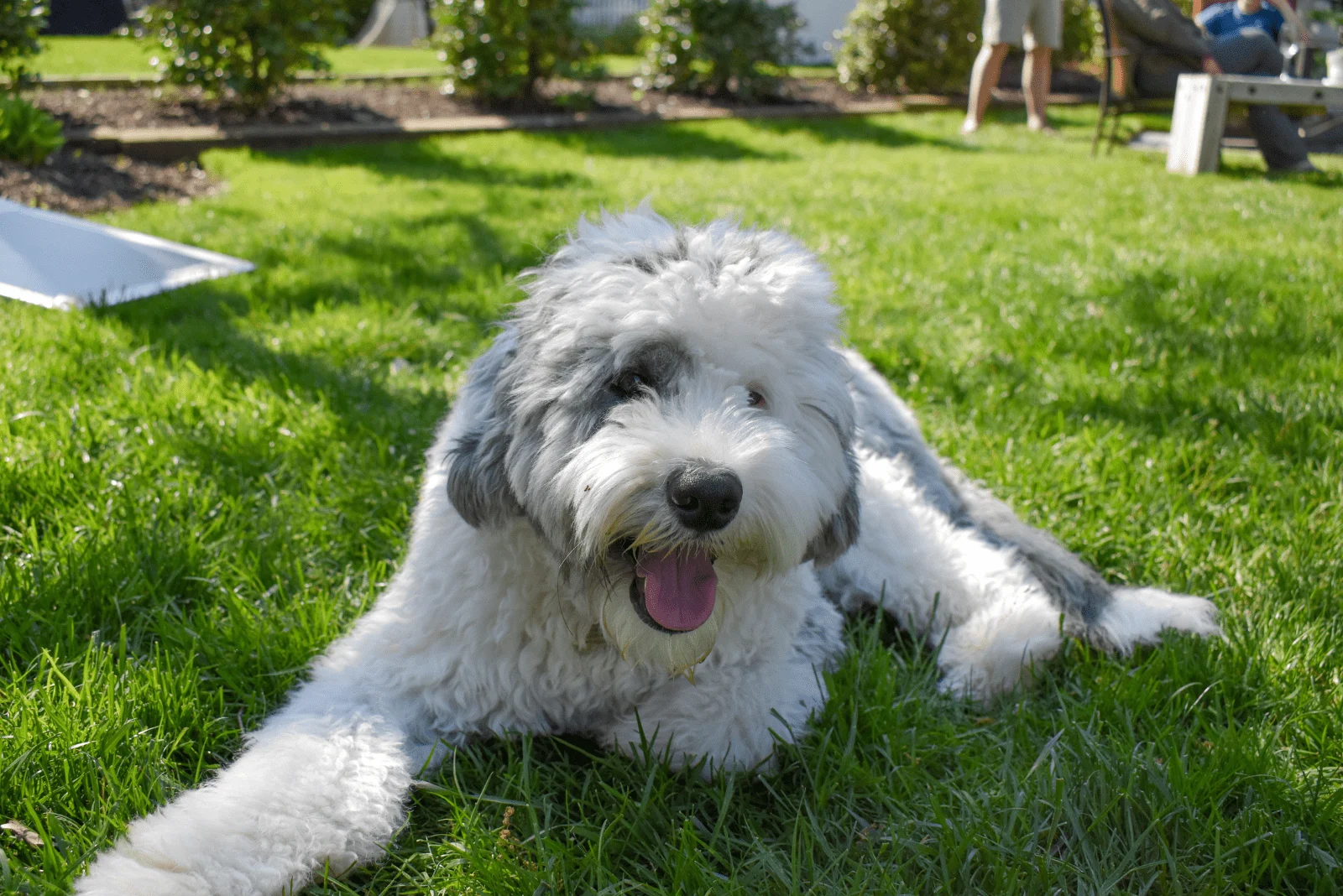 One thing that tells me a breeder is a reputable and responsible one is when they are adamant about making sure their puppies go to new families that will definitely take good care of the dogs. They don't want to just sell the puppies, they want to give them new homes!
So, expect a question or two and a check-up from Lake Superior Sheepdogs and Doodles, because they surely screen their potential owners, making sure they understand what it takes to have a new family dog.
If you want to buy a puppy from them, you have to fill in an application form and wait for them to contact you. But, before that, they are more than happy to answer any question you might have about them, their breeding dogs, and their past and new puppies.
Their Sheepdogs are well socialized and well used to people of all ages, from adults to tiny babies. This shows that you will get a well-developed puppy without aggression problems or fear issues. It will be ready to transition from one home to another and blend in as fast as possible.
Well done, Lake Superiors!
Address: Sault Ste. Marie, ON, Canada
Phone: +1 705-256-9588
Website: Lake Superior Sheepdogs and Doodles
6. I Love My Sheepadoodle – Wingham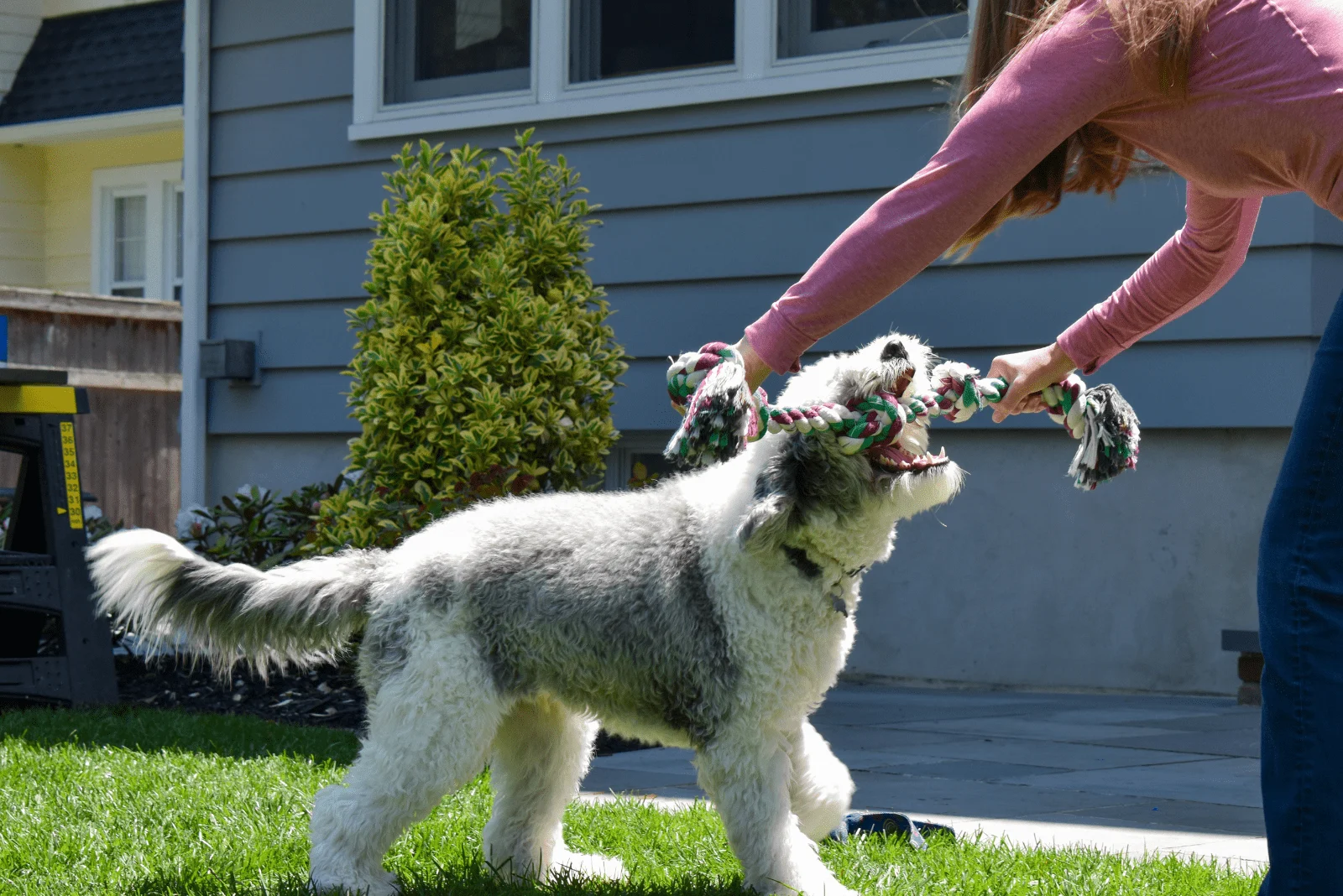 Pete and Delicia Kraayenbrink live 2 hours from Toronto, outside a little town called Wingham. They are a family of 7 who are all proud to be Sheepadoodle breeders! The Kraayenbrink family makes sure the Sheepadoodle puppies are kind, cute, and friendly to people and other animals.
They have other breeds, like Goldendoodles, and they have Mini versions of both Goldendoodles and Sheepadoodles too.
The puppies come with a 1-year health guarantee for all the common diseases and health issues, including hip, eye, and heart problems. And, what's amazing is that the dogs have a lot of room to run around and be free, showing their full potential and passing it down to their offspring.
They have the most adorable Instagram profile with videos and photos of their lovely puppies! They also post information about upcoming litters here, so if you are interested in buying a Sheep-a-poo puppy from them, check their Instagram page.
Address: Wingham, Ontario, CA
Email: ilovemysheepadoodle@gmail.com
Website: I Love My Sheepadoodle
7. Loyal Sheepadoodles – Wingham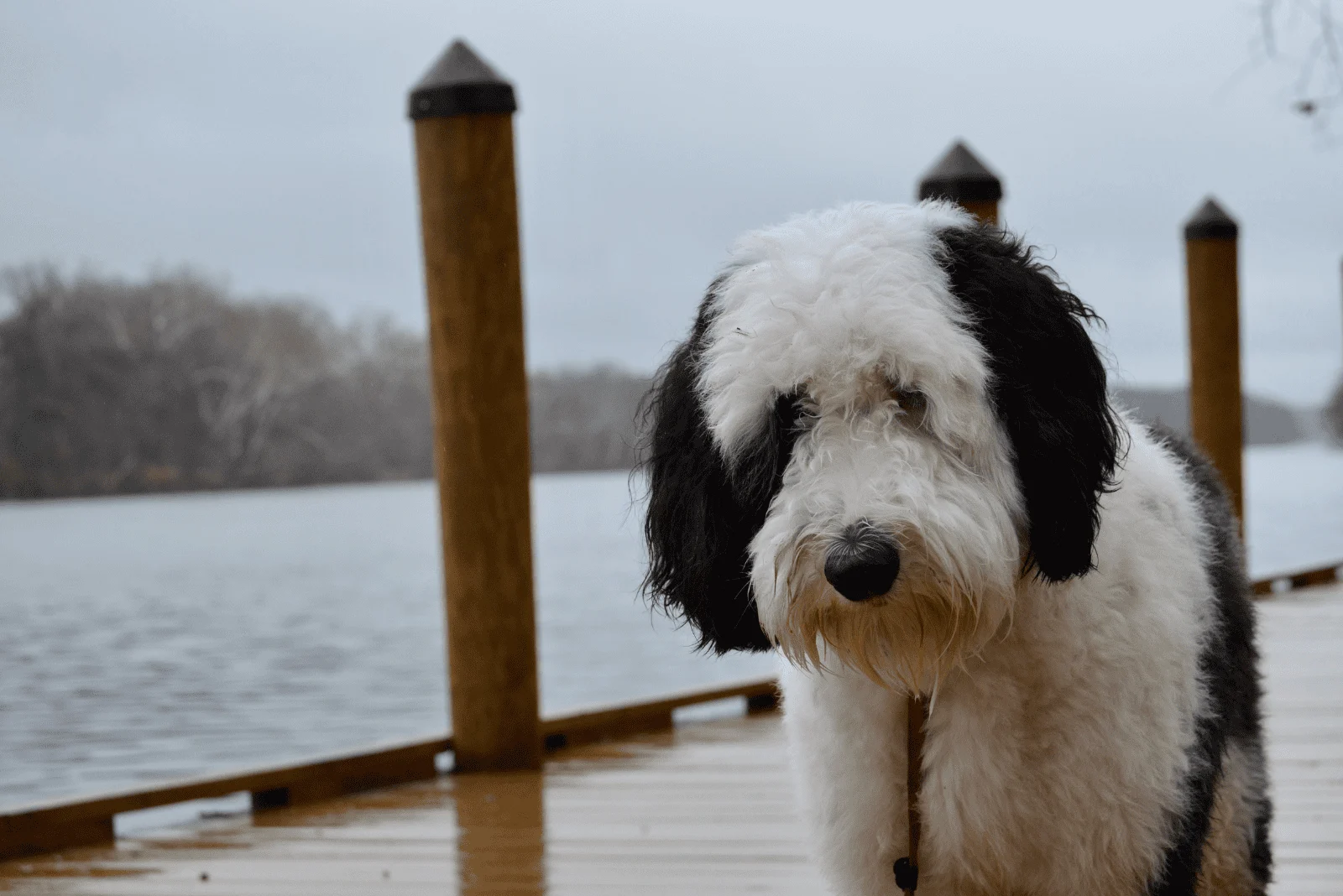 Now if the name of the town sounds familiar, wait to hear the name of the owner – Josiah Kraayenbrink. Yes, that's correct, he is the eldest son of Pete and Delicia Kraayenbrink. He decided to start his own breeding program under his own name, after an accident he had during a hockey match. What is the difference between this Kraayenbrink and the other ones? Well, the youth, the buddy approach, and the availability to talk about hockey and dogs!
Who wouldn't like that?!
Seriously, there is no reason you should think less of Josiah because he is young. He is still getting a lot of help and instruction from his mom and dad, making sure his dogs are well prepared for their future homes.
Josiah is a lovely young man with a great passion for dogs, especially Sheepadoodles. His dogs also come with a health guarantee, all the necessary vaccinations, and proper socialization. The dogs at Loyal Sheepadoodles are loved and well-adapted to all kinds of noises they can expect outside and inside their homes.
We should look into the future, and Josiah is a perfect example to show that future dog breeding programs are in good hands.
Address: Wingham, Ontario, CA
Phone: + 1 226-622-0507
Email: [email protected]
Website: Loyal Sheepadoodles
8. Doodledaze – Tiny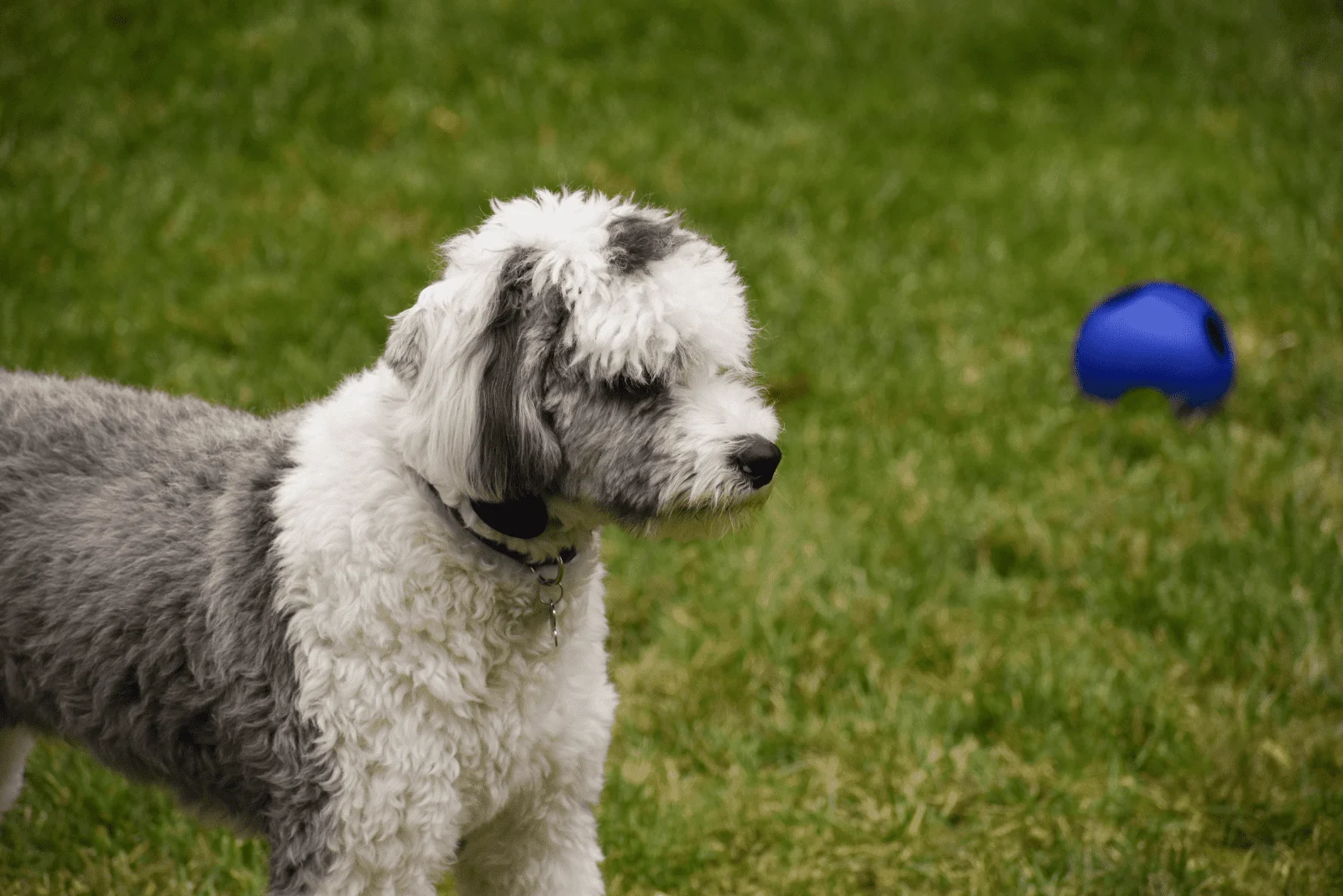 Meet Lynn, not only a breeder, but a stay at home mom of 6 and a great lover of dogs!
She knows how beneficial it is for children to have a furry friend, especially a dog! And, not just a dog but a Sheepadoodle dog! So, she pursued her and her children's dreams and started breeding these lovely dogs with the help of her family.
She truly wants to make sure that, not only do you get the best Doodle for you, but that the Doodle gets the best of you! Simply put, she wants the best home for her Sheepadoodle puppies!
Her Sheepadoodle dogs are mostly black and white, but they can come in other colors too, and they are F1b puppies – which makes the possibility of the pups being hypoallergenic even higher!
All of her dogs are bred and raised at home as furry family members, with a lot of love and affection. But, also with a lot of behavior training! This makes her puppies well-socialized and ready to move on to a new home!
Her dogs are an AKC registered Standard Poodle called Loki, and a Sheepadoodle called Lulu.
Address: Prairie Rd, Grande Prairie, AB T8V, Canada Grande Prairie, AB, Canada T8V
Phone: + 1 780-819-7190
Website: Doodledaze
9. Willow Run Farm – Elora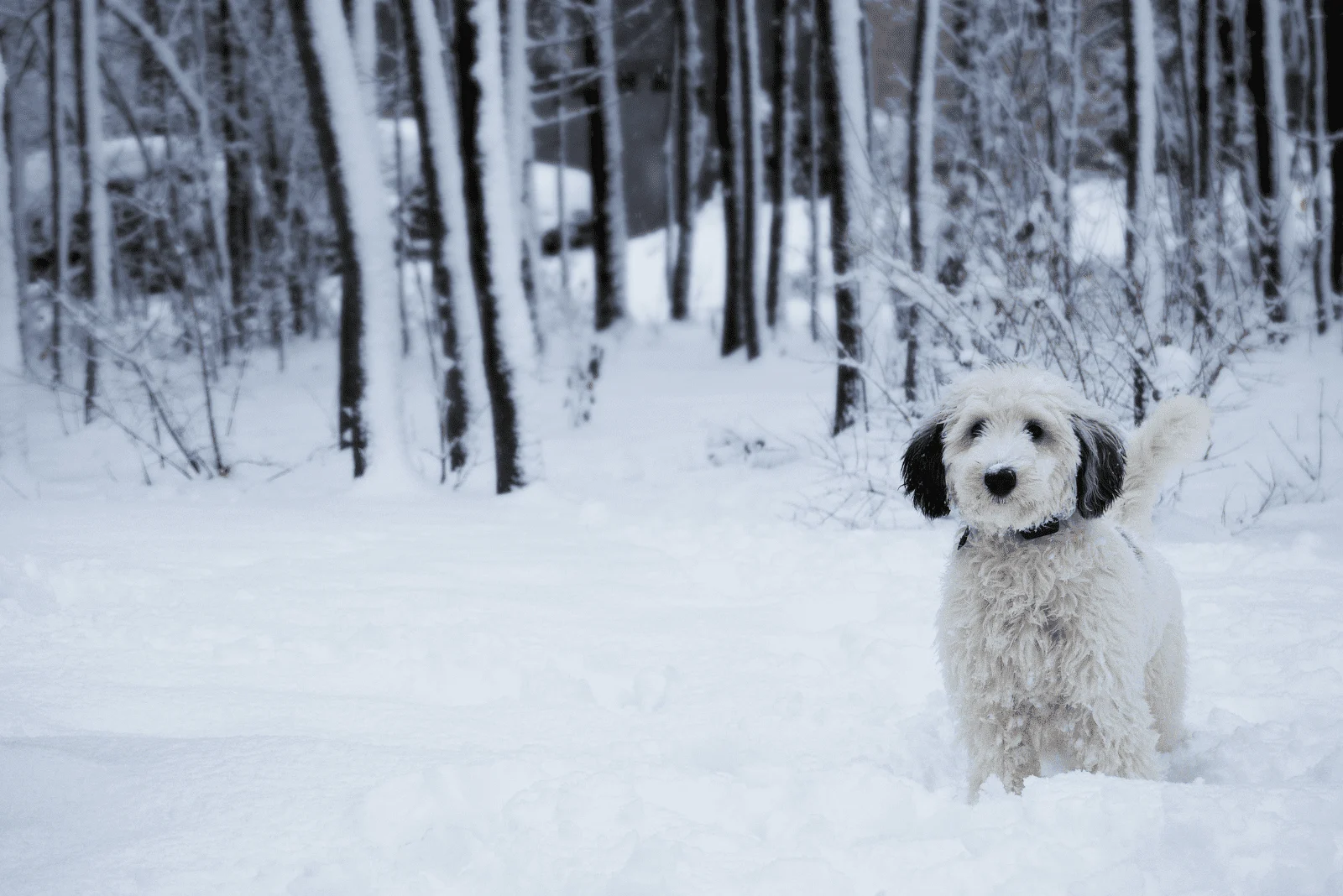 This family lives on a beautiful farm where they breed Sheepadoodle dogs and Standardbred Racing horses too!
They take great care of their parent dogs, who are not just breeding dogs, but family dogs as well! They can run around on the farm freely and they are definitely loved and cherished!
Their dogs are registered purebred dogs, and they have been tested for various diseases and possible genetic health issues that might occur or that could be transferred to the next generation.
Willow Run Farm makes sure its dogs eat the highest quality food with all the supplement programs, making sure the dogs are 100% healthy! Also, they offer a 2-year health guarantee.
But, not only are they healthy, they are also happy dogs with amazing tempers, friendly, and family oriented. You can be sure their offspring will be just like that, and even better, who knows!
Also, they breed standard-size Sheepadoodles and Mini Sheepadoodles that can weigh up to 45 pounds.
Address: Elora, ON, Canada, N0B 1S0
Email: [email protected]
Website: Willow Run Farm
10. Kettlecreek Sheepadoodles – Shedden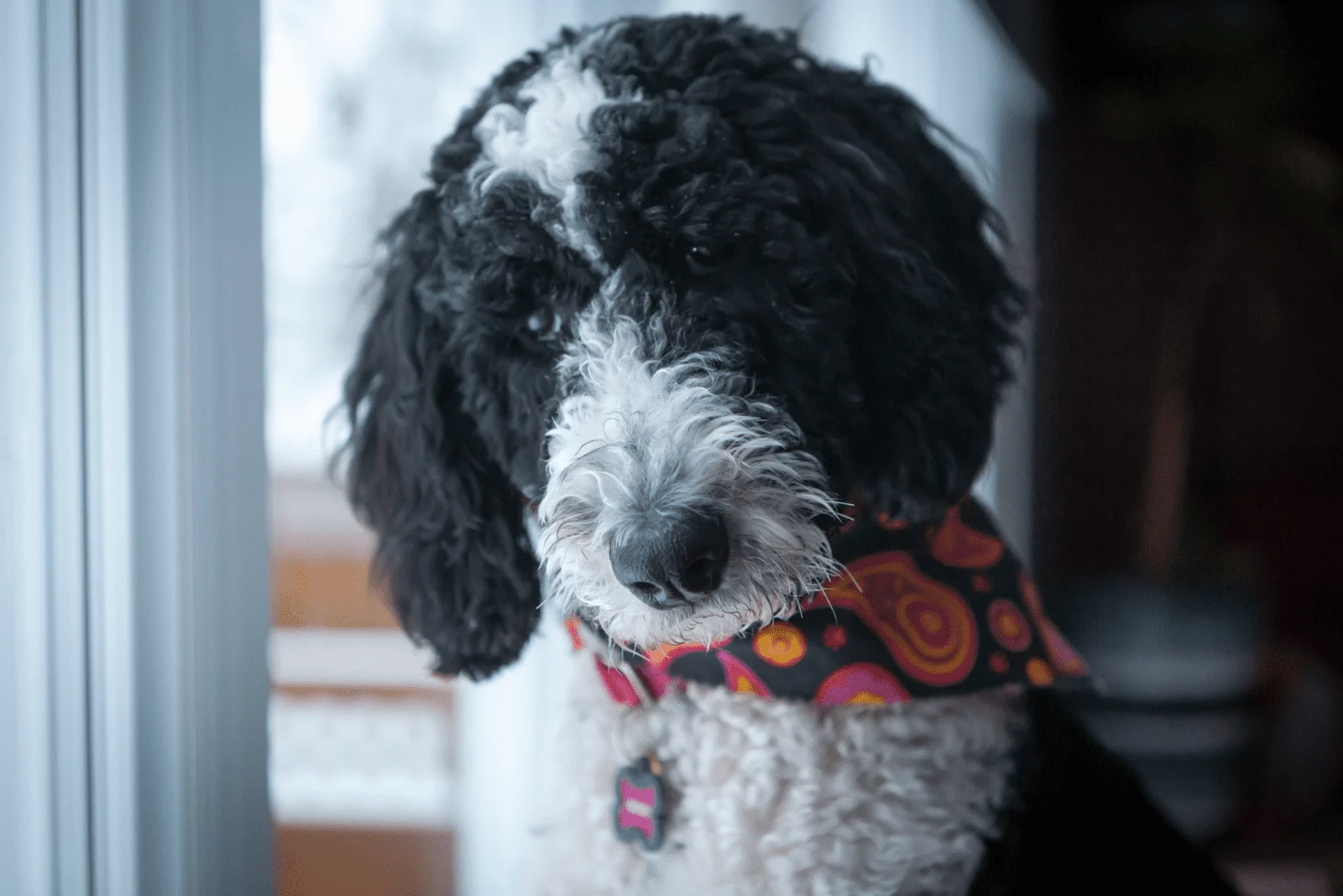 Now, this place is a paradise for all dogs and people, too!
The Kettlecreek Sheepadoodles breeder is located on 75 acres of land with lots of ponds, bushes, and trails to explore and enjoy. The dogs can run, walk, swim, and even ride a tractor! Looking at their photos on their Instagram profile brings instant joy to my heart.
Not only that, but their Sheepadoodle puppies are healthy, strong, playful, and friendly! All the qualities are ready to be transferred to their offspring!
They are also very open about the food they use to feed their dogs and what they suggest you should be feeding your new fur baby too. They recommend TLC Whole Life Puppy Food.
Their dogs are vaccinated, dewormed, tested for common hip, eye, and heart problems, and well-socialized.
Address: Shedden, Ontario, CA
Email: [email protected]
Website: Kettlecreek Sheepadoodles and Facebook Profile (contact for faster reply)
11. Beyond The Tail Kennels – Simcoe County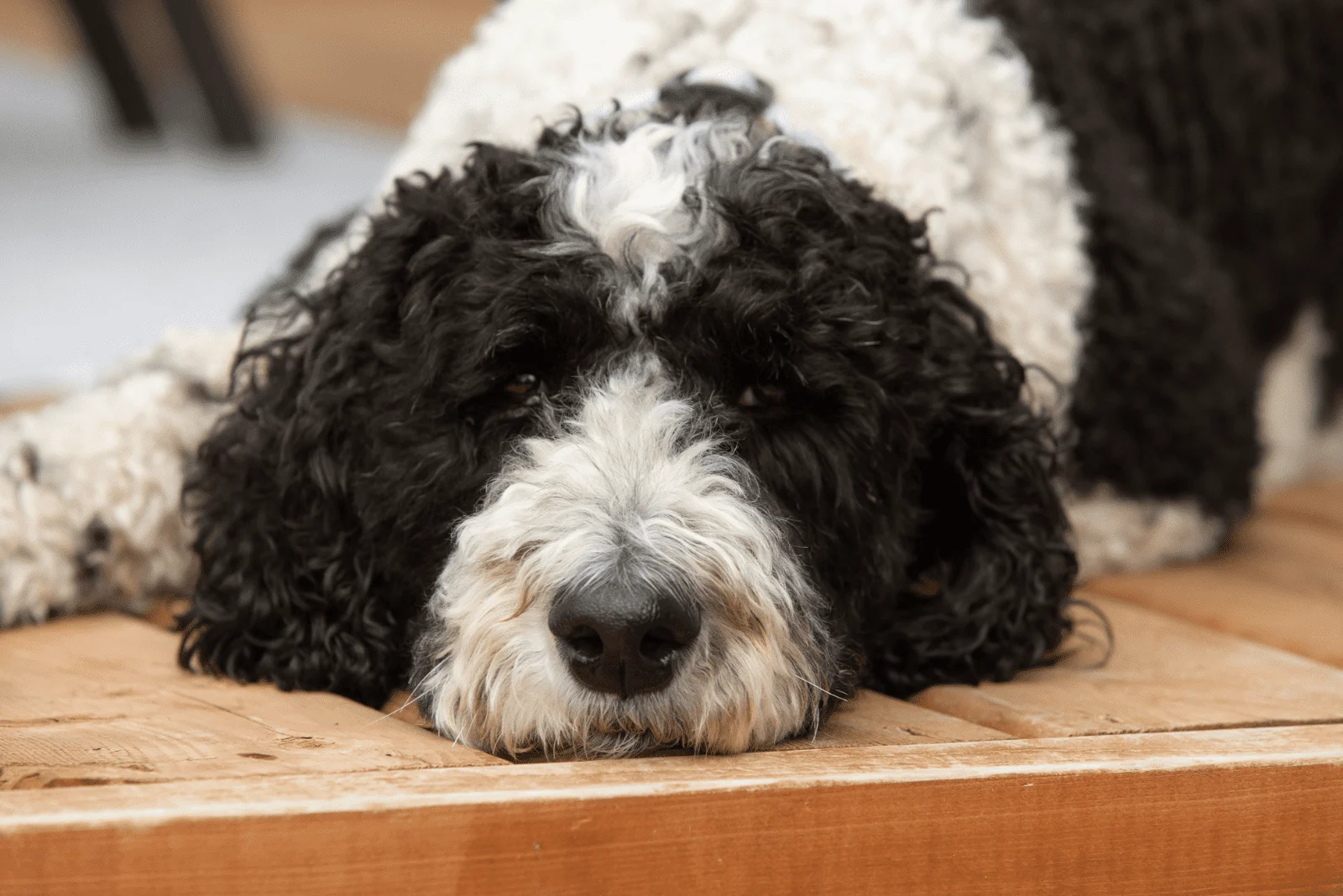 In the South Georgian Bay area in Ontario live Yvonne and Adrian, their 2 daughters, and their lovely Sheepadoodles!
The family is focused on their dogs' health and happiness. To ensure the dogs are well-developed and well-socialized, they focus on early neurological stimulation, scent introduction, and exposure to various noises that can be expected inside and outside the home. It all helps the puppies to transition easier from their old to their new home and make them lovely family pets from the start.
But, they are going to check if you fit the puppies' profile too! That means, they want to make sure you are going to take good care of their lovely Sheepadoodle pups. Another important fact is that all of their puppies sent to you must be spayed or neutered, and it must be done by a reputable veterinarian, of course.
Beyond The Tail Kennels is a business registered with the government of Ontario. They are also very open and social, sharing information and pictures on all social platforms, from Instagram and Facebook to Pinterest and even Twitter!
Address: Simcoe County, Ontario, CA
Email: [email protected]
Website: Beyond The Tail Kennels
The Sheepadoodle Puppy Average Cost
You've seen the 11 best Sheepadoodle breeders in Ontario, and you got your heart stolen by this lovely dog breed. But, what is the price?
Well, a Sheepadoodle puppy can be pricey, with the average price going from $1200 to $3200. The price can get even higher, depending on the purebred dog parents and their line and if the new Sheepadoodle puppy is F1 or F1b generation.
Besides that, the breeder's experience and professionalism, registration, and the coat color of the dog dictate the price.
The hypoallergenic trait from the fact that Sheepadoodle is one of the Poodle mixes makes the price higher too.
Bottom line, get ready to pay more than $1000 for a Sheepadoodle puppy!
The Conclusion
I truly hope that this list of 11 best Sheepadoodle breeders in Ontario helped you in finding your perfect Sheepadoodle puppy.
We know how hard it can be to find a reputable breeder and make sure you get everything right, but remember that you can always ask a question! All of the breeders I've mentioned above are more than happy to answer any questions about the breed, their breeding program, their dogs, and new puppies.
So, feel free to use your phone to check all the breeders and find the best one out of the 11 best we have on the list.
Your Sheepadoodle is waiting for you!