There is nothing rough about Rough Collies other than their coat. Herding is their jam, but they like playing with their family and getting groomed in their spare time. Still, owning one requires quite a lot of space because they have high energy levels.
Choosing the right breeder is important for avoiding genetic conditions and living a stress-free life. This list of Rough Collie breeders will be exactly that — only the best breeding programs for you to choose from.
However, if you find yourself liking a Smooth Collie more, many of these breeders will have those too. With all angles covered, I guess it is time to get to the nitty-gritty details.
Rough Collie Puppies For Sale
1. Liberty Collies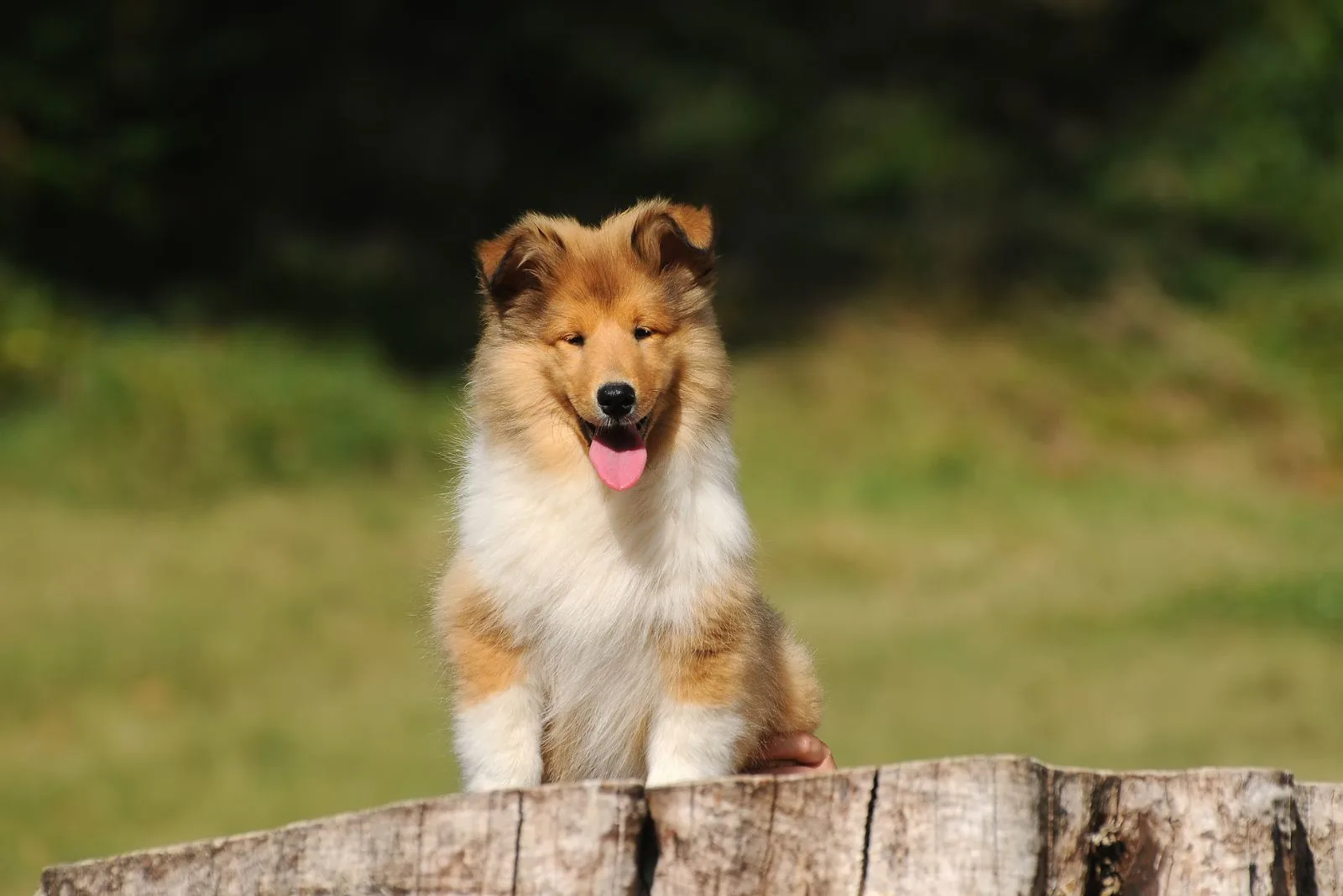 At Liberty Collies, you will find Collies that are amazing family pets and great service dogs, with breed stock available from time to time. In the thirty years of breeding Collies, this family-owned breeder managed to polish its own bloodline.
You will be able to find blue merle and sable merle puppies, but nothing is guaranteed. I guess finding your Lassie is going to be a game of luck too.
Liberty's membership in AKC's Bred with H.E.A.R.T. program means their dogs conform to all breed standards and are bred ethically. All puppies are vaccinated, dewormed, and microchipped before they are ready for you and your family.
Health screens of the parents mean you get a health guarantee for hereditary genetic diseases such as multi-drug-resistance 1 (MDR1) and hip dysplasia (OFA certificate).
The Process Of Acquiring A Puppy
Email, phone, and a contact form are available for getting in touch, though you can simply fill out the application form if you want to get straight into it. You will receive a reply from the owner confirming you are a good candidate for one of their Collie puppies.
To get on the waiting list, a $500 deposit fee is required. The full puppy price is $2000 on an AKC limited contract. This means you will have to sign a neuter/spay contract. Full AKC registration can be discussed with the owner.
Shipping options include any USDA-licensed transportation service and will cost an additional $350 – $500. You can ask for a quote from the breeder.
Breeder Information
Address: Gleason, Tennessee, United States
Phone: +1 731-514-8029
Email: [email protected]
Website: Liberty Collies
Socials: Facebook
2. Kings Valley Collies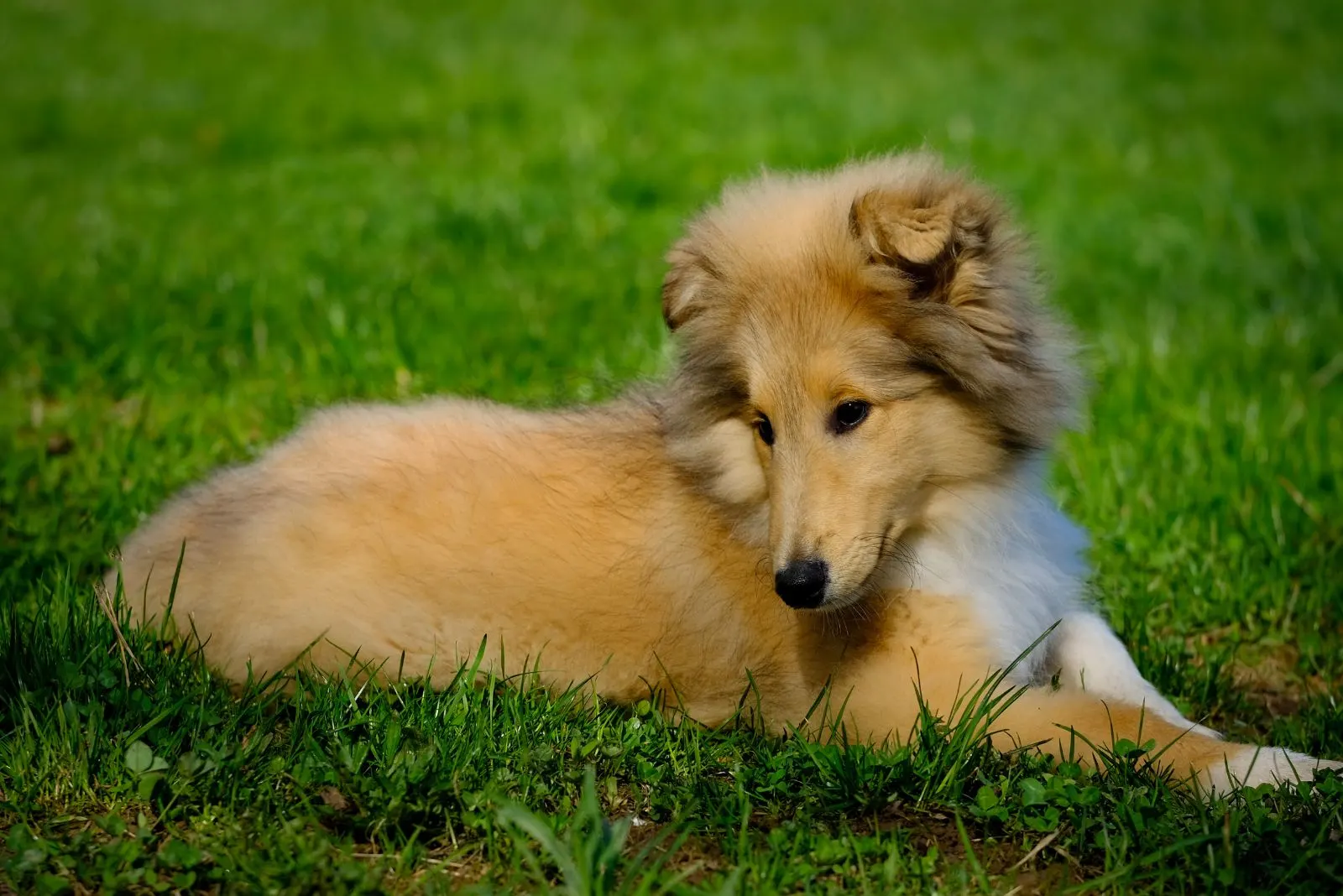 The owner of Kings Valley Collies, Eva Rappaport, channeled her love for Rough Collies into developing a breeding program that focuses on producing healthy dogs with bloodlines that do not have Collie-specific genetic diseases.
All her puppies are vaccinated and dewormed, with a health guarantee. All the details about Kings Valley's forty-year-strong breeding program can be found in a PDF document on their website. Needless to say, all the dogs conform to AKC breed standards.
Dogs from the Collie family require lots of open space and purposeful activities, so the program allowed her to produce some of the best therapy, support, service, and competition Collies. Getting a dog from them guarantees you good results in conformation events.
Confirming the proven track record of the KV breeding program's quality are five Collie Club of America "Breeder of the Year" awards, multiple champions of AKC agility courses, and the title of Breeder of Merit by the AKC.
The Process Of Acquiring A Puppy
Calling, visiting, emailing, or using the website contact form are all available for inquiries regarding puppy purchases. After you contact them, you will receive a reply confirming that your application was accepted.
Alongside the puppy reservation form, you will have to send proof of payment for a $500 deposit fee. Only checks and money orders are accepted as forms of payment.
All information pertaining to puppy price and shipping is on inquiry. Luckily, there are plenty of ways to reach out, and Kings Valley will respond pretty quickly. Your name will likely be put on a waitlist first, so make sure you check their socials for notifications on new litters.
Breeder Information
Address: 39968 Ward Road, Kings Valley, Oregon 97361
Phone: +1 541-760-6564
Email: [email protected]
Website: Kings Valley Collies
3. Hycottage Farm Collies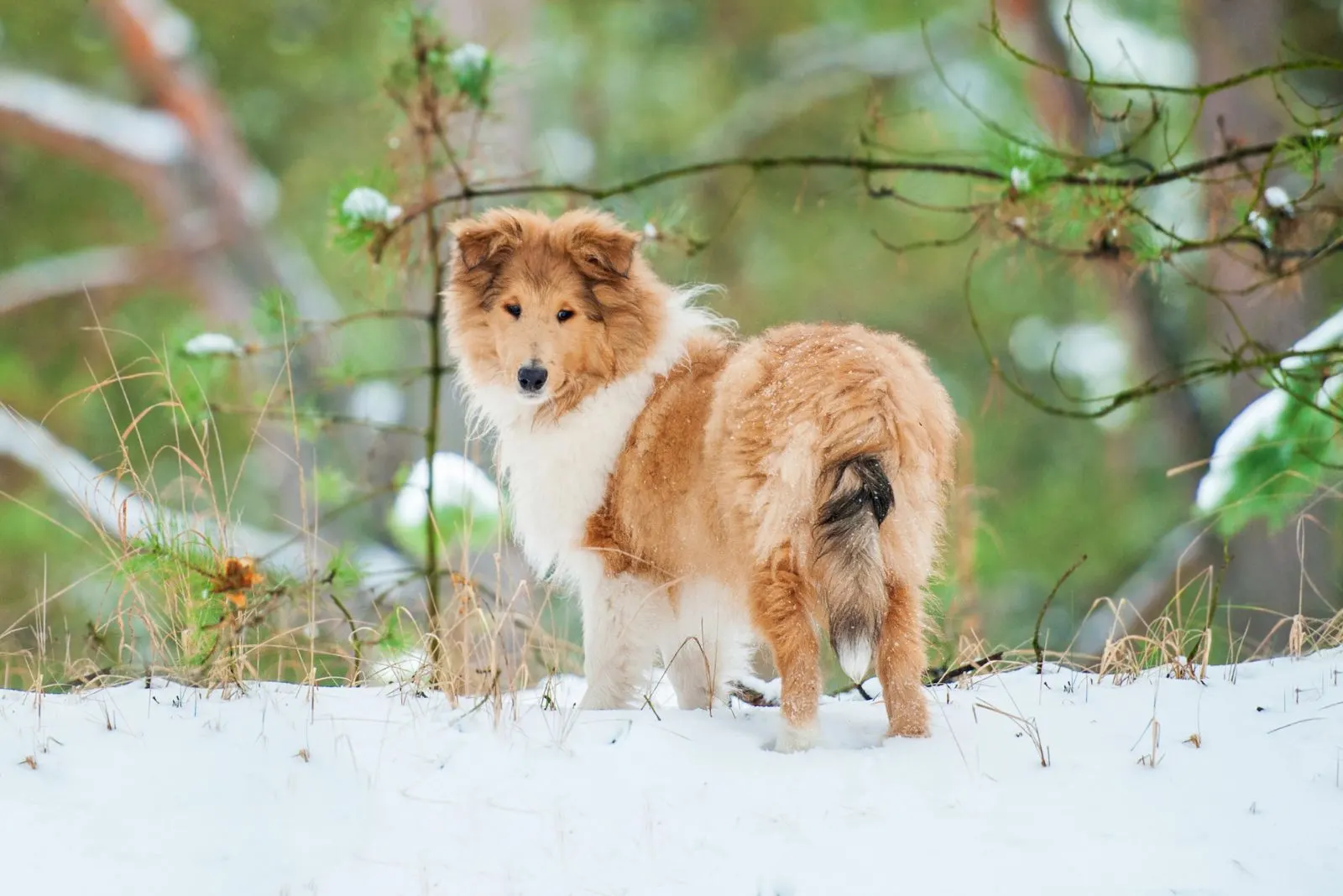 Having been in the breeding and showing business, not only for Collies, but livestock too, the owner, Becky, found a special place in her life for Rough Collies. Although she produces puppies for companionship, too, her specialization is in therapy and service dogs.
Hycottage puppies are vaccinated, dewormed, and come with a health guarantee. Socialization skills are very high since they use the Puppy Culture program on all of their Collies. That means you will have a puppy ready for any and all adventures.
Basic puppy obedience training is part of their socialization routine and paired with Early Neurological Stimulation (ENS), you will have a well-behaved, crate, and potty-trained Collie pupster.
The Process Of Acquiring A Puppy
Hycottage Farm is open to calls, texts, emails, or inquiries through the website contact form. You will have a phone interview so that the owner can find the best puppy for your lifestyle.
A $150 deposit fee will put you on the general waiting list, but $450 will be required for you to reserve a puppy once the breeding is completed. Both these sums will be part of the final price. The remaining two-thirds of the price ($1500) can be paid in $450 segments.
Shipping is not available, but pick-up at a convenient location near the breeder is doable. Picking up your puppy in person is the preferred method.
Breeder Information
Address: Central Ohio, United States
Phone: +1 740-504-4570
Email: [email protected]
Website: Hycottage Farm Collies
Socials: Facebook
4. Tairis Collies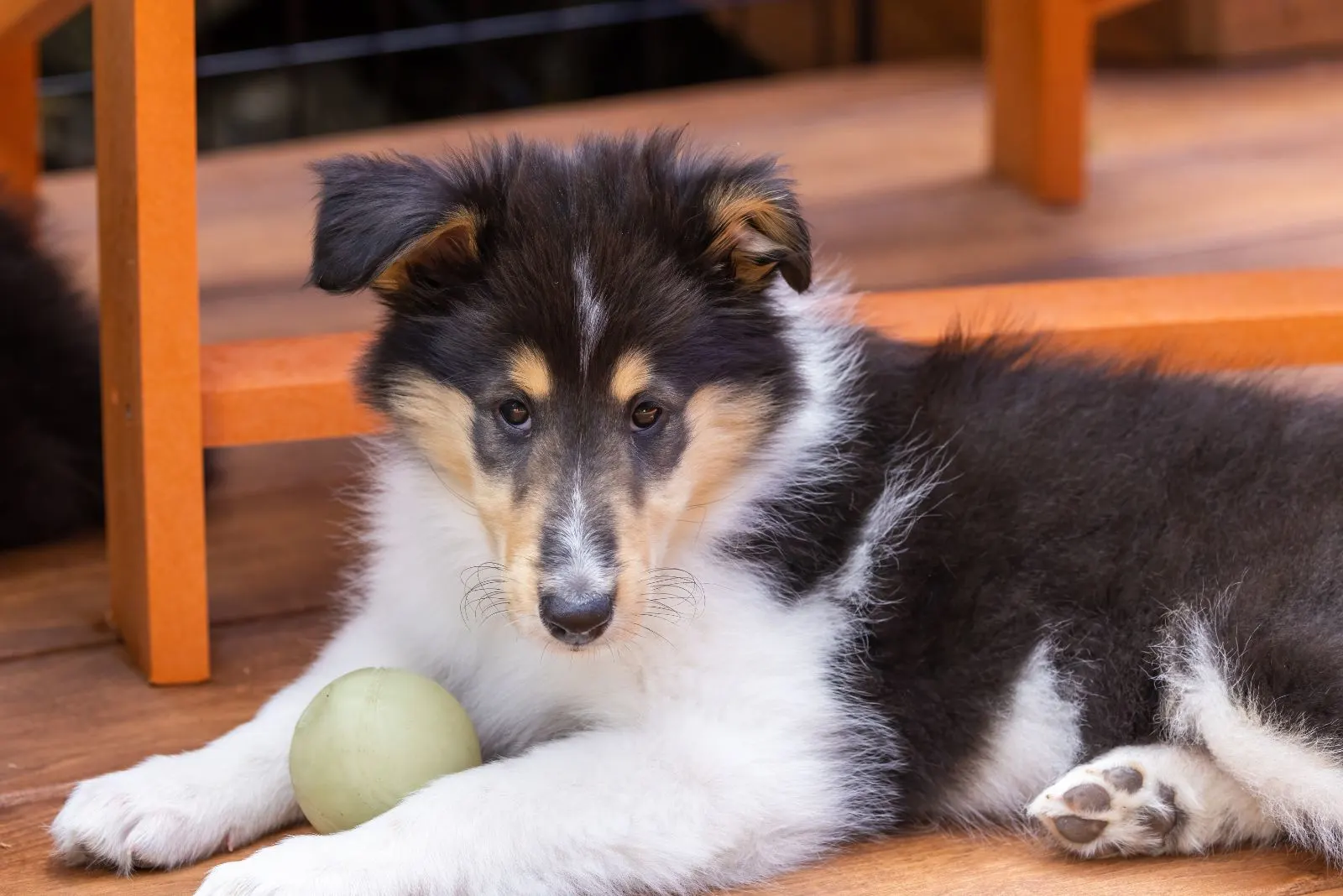 Whether you are looking for blue merle, sable merle, or tricolor Rough Collies, Tairis has got you covered. You will find all the color possibilities from this kennel in their About Collies section.
Their bloodlines are full of generations that have outstanding pedigrees. Many of them had great success in the show ring and were American Kennel Club champions. All the parents are DNA tested for genetic diseases, and the puppies receive all the shots and dewormer.
Such tests include Progressive Retinal Atrophy (PRA), Dermatomyositis (DMS), and Microphthalmia (Collie eye anomaly). Collies are genetically predisposed to microphthalmia, so Tairis makes sure an ophthalmologist checks every single dog.
As a member of the Collie Health Foundation and Collie Club of America, alongside carrying the title of AKC Breeder of Merit, this breeder has some amazing references. Let us not forget that all puppies are crate and potty-trained, as well as obedience trained.
The Process Of Acquiring A Puppy
To get in touch, you can send them an email or fill out the contact form. You will also find a questionnaire for buyers that should be answered and sent via email to the address provided below.
Most of the puppies are sold on the AKC limited registration contract, which means you will be obliged to neuter or spay your dog. Regardless, the dogs are show-quality, and you may handle them in show rings (or have the breeder/professional handler show them).
In the response email, you will receive all the necessary information regarding deposits, waitlists, prices, and shipping availability. Keep in mind that this breeder does not have litters available year-round, so waiting times are pretty long.
Breeder Information
Address: Texas, United States
Email: [email protected]
Website: Tairis Collies
5. HorseShoe Mountain Collies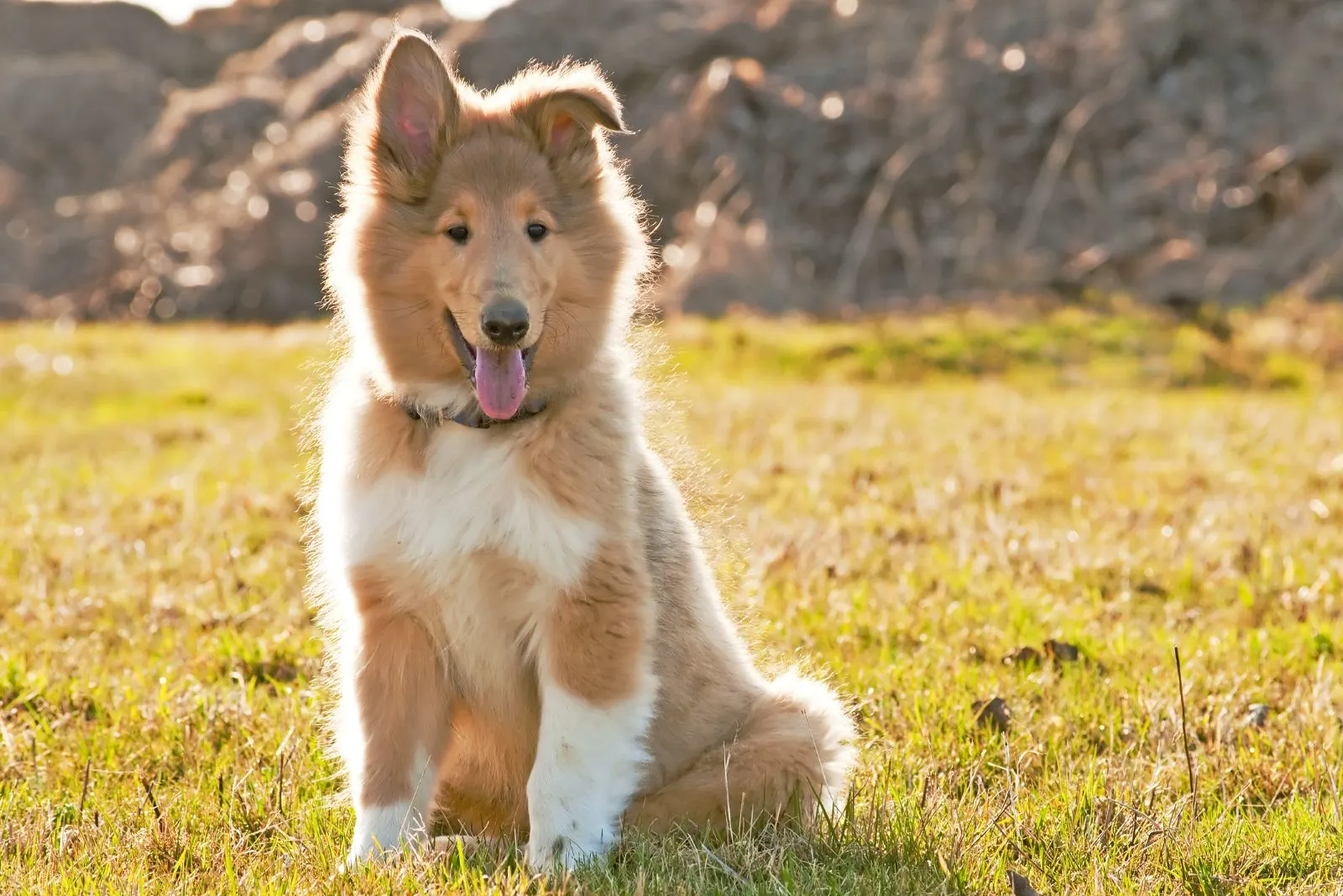 A Northern California breeder of Rough Collies whose breeding program rests on genetic perfection and health, paired with all-natural diets and an activity-rich lifestyle, has to be a good choice.
HorseShoe Mountain Collies will not disappoint with their selection of dogs stemming from some of the best Rough Collie bloodlines, such as the Arrowhill pedigree. What they call a "Wholistic" health approach to Collies is more than a word toss.
Over a decade of experience perfecting the sometimes overused holistic care approach gave HSM Collies a balanced formula of what to feed and when. A balanced diet consisting of purely natural ingredients is hard to nail, but they did it. They are also open to sharing it with all new owners.
The Process Of Acquiring A Puppy
With an address, phone, email, and contact form, you ought to get a hold of HorseShoe Mountain pretty easily. Their website features a waitlist form so that you can get your name on the list.
Contracts are AKC limited registration, and you will sign a spay or neuter contract with the purchase document. Though prices are individual, you can expect to pay between $1200 and $1500.
Correct pricing, deposits, and transportation options can be discussed after you have a chat about your Collie preferences.
Breeder Information
Address: HorseShoe, North Carolina, 28742
Phone: +1 828-891-8686
Email: [email protected]
Website: HorseShoe Mountain Collies
6. Team Reeves Ranch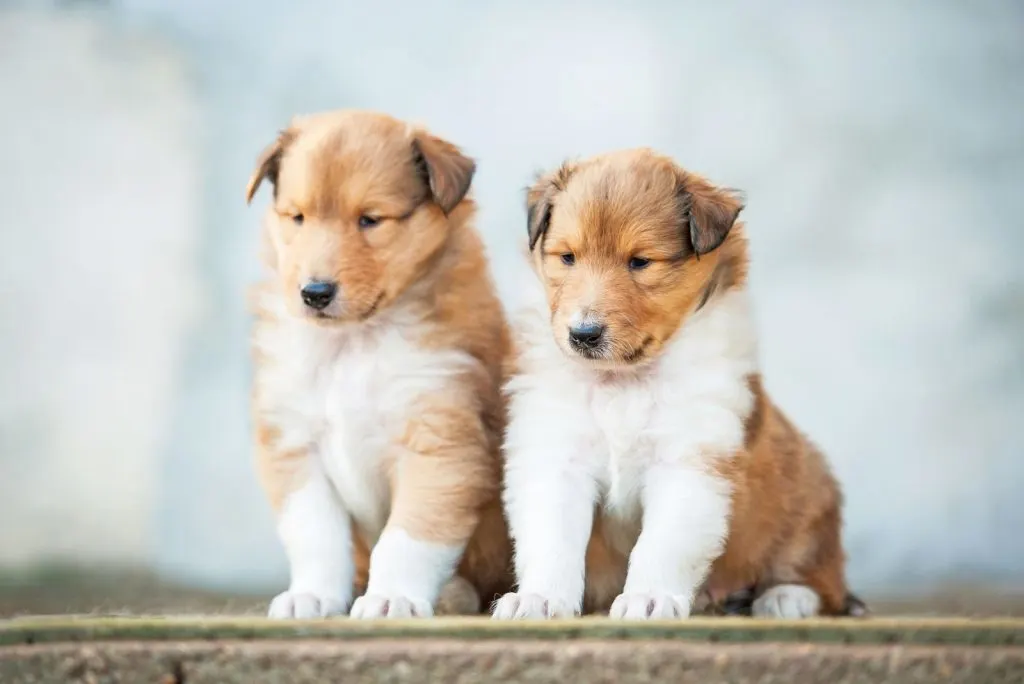 At Team Reeves Ranch, you will be enticed to create the best-behaving Rough Collie in the country. Being part of the AKC S.T.A.R. Puppy Program means their puppies are well-socialized and their temperament evaluated, with a focus on raising low-drive Collies.
A Rough Collie with a lower drive for herding is better for therapy and support jobs, which makes it perfect for people with disabilities and movement impairments. All puppies go through ENS, Super Puppy, and the Zen program, which prepares them for a variety of lifestyles.
Vaccinations, dewormer, and microchipping are done by the time they are ready for their new homes. Parents have DNA tests to rule out genetic diseases, so you can be sure no nasty congenital condition will pop up in your puppy.
The Process Of Acquiring A Puppy
With a few social network profiles, email, phone, and a web contact form, there is no shortage of communication methods. Reserving a puppy means you have to fill out a puppy application, after which you will receive a response with the confirmation of waitlist placement.
Puppy prices vary from one puppy to another, but they range from $2500 to $3500. A $400 deposit fee is required to confirm the reservation and counts towards the final cost.
You can have Team Reeves ship your puppy to you via flight nanny ($700), ground transport ($800), or by one of the family/staff at Team Reeves to nearby areas for $500. If you live in San Francisco, for example, you can have them deliver it to you personally.
Breeder Information
Address: 7092 Cranes Nest Road Mariposa, California, 95338
Phone: +1 209-347-0392
Email: [email protected]
Website: Team Reeves Ranch
Socials: Facebook | Instagram | YouTube | Yelp
Summary
With these six Rough Collie breeders, you should be well-set for selecting your future Collie companion. If you fancy this contemporary of the Scottish Highland Collie, you will definitely want to check out Collie Fanciers — an AKC-licensed Collie Breed Club
Choosing a good breeder is the first step towards owning a healthy and happy Rough Collie. Avoid websites and "breeders" who skimp on information regarding their dogs' heritage and health. Puppy mills and backyard breeders lurk within every dog breed.
Finally, here is to hope you will find your Collie match among one of these breeders. May you live in prosperous harmony!
Read Next: Rough Collie Feeding Chart — How Much To Feed Them