It is said that there is nothing in this world quite like the love of a dog and its little human. Yet, when you decide to add a dog to your family, especially a bigger one, you cannot help but wonder what kind of dog you're actually going to end up with.
The story of a foster dog named Kendall is truly the perfect example of that. This beautiful rescue dog has so much love for her little human that she checks up on him every night, almost every hour.
Mom, I've Got This…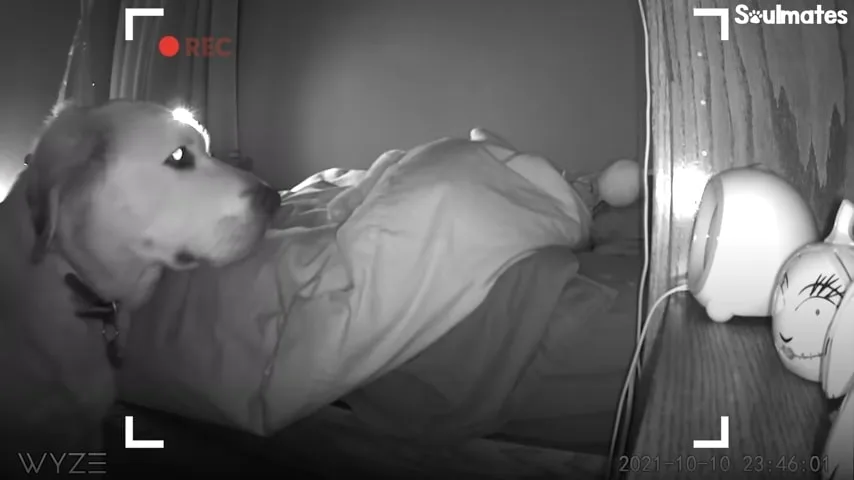 When Emily, Austin's mom, got a bunch of alerts on her phone from their security camera in his room, she initially got startled that something was wrong with her toddler. But, what she saw on the footage warmed her heart like never before.
"Kendall was literally up checking on him… every hour. My heart just about exploded"
She would also get in bed with him to check if her little human was sleeping peacefully, and to make sure that she was nearby if there was something to happen.
Emily also comments in the video that it seemed as if it was her own way of saying,
"Mom, I've got this now. I'll check on him for you."
From A Foster Dog To The Heart Of The Family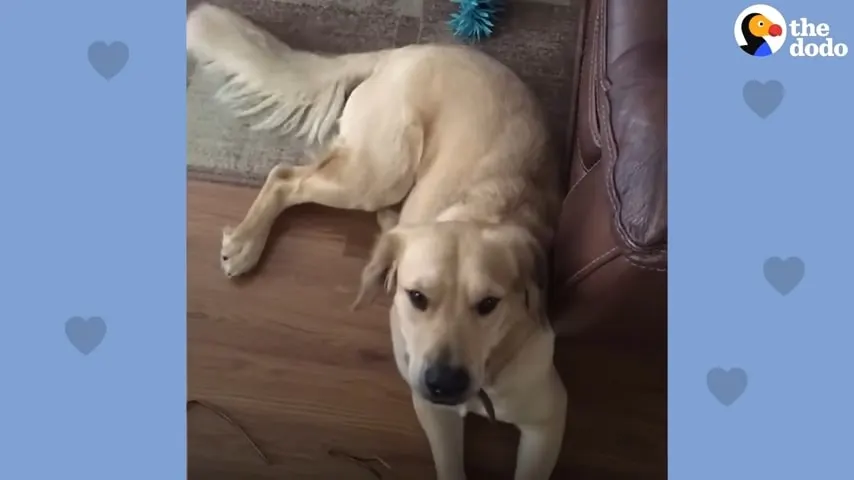 Kendall's story is what you would officially call a "foster failure", but it is actually a success. Austin's family already had one adopted dog named Tiger, but soon they realized that he might need a playmate.
Fostering was always at the back of their mind, so they decided to try it.
"I got Kendall's picture, and I just immediately fell in love with her."
It is truly amazing how Kendall's story unraveled because this poor dog was within a few hours of being euthanized, and thanks to their decision of fostering, her life was saved.
Austin's dad also comments in the video:
"The minute she ran up the driveway, I was sold!"
It was not all sunshine and roses because it took her some time to adjust to the family. Kendall was very destructive in the beginning. She would chew and destroy almost anything she could find in the house. They needed a lot of patience and training to make things work.
However, her true "motherly" instinct came out when Emily got pregnant with Austin.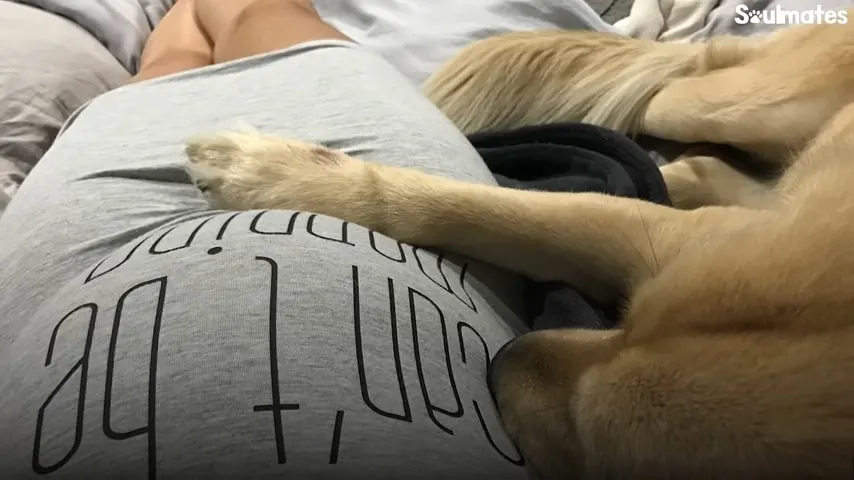 "She essentially became my shadow. Shortly after that, I found out that I was, in fact, pregnant."
When Austin was born, it was truly love at first sight.
Two Inseparable Soulmates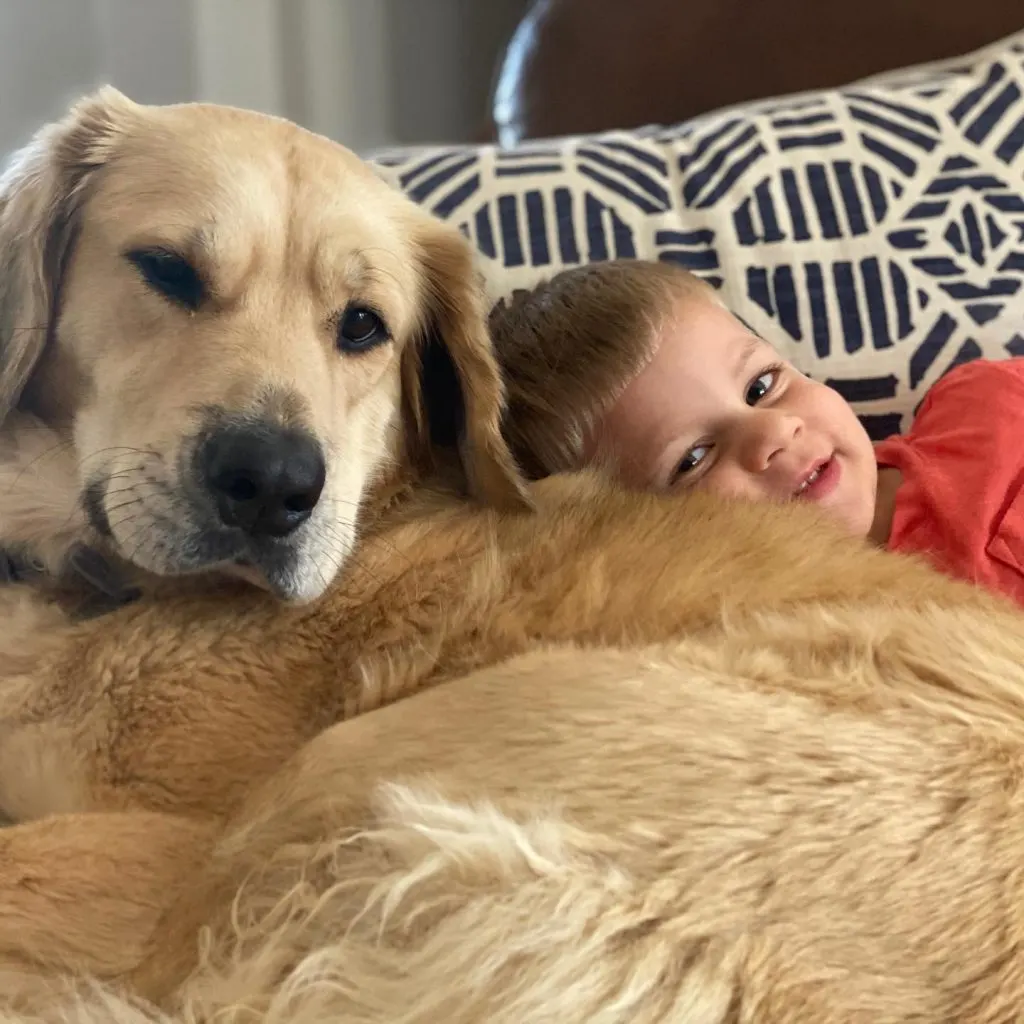 When they decided to adopt Kendall, they did not think much of it, but ultimately, it proved to be the best decision they could have ever made. The bond that Austin and Kendall share is like no other – they are truly soulmates.
Even when he was a very small baby, she knew how to act around him. She had this awareness of not being too rough or too much.
"Here's this nearly 100-pound dog who is playing gently simply because she knows it's a child", dad comments in the video.
She watched him from day one, and alerted the mom if there was something wrong. They easily became best friends, and their bond only grew stronger with each passing day.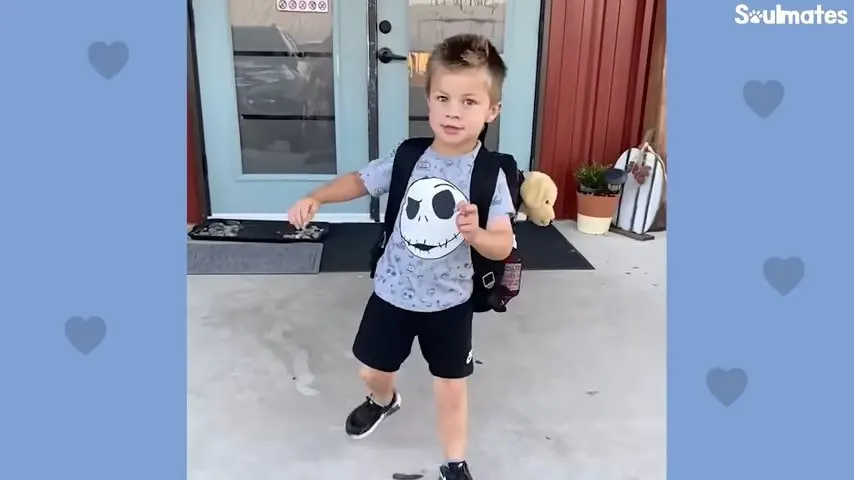 This little boy loves his furry friend so much that he takes a stuffed animal, a Kendall look-a-like, to school every day just so he can give it kisses, play, and cuddle with it.
You never know what kind of dog you're going to end up with, but if you are just willing to take a chance, you might end up with the best thing that could ever happen to you and your family.
Kendall overcame her separation anxiety, stopped being destructive, and proved that she could be the best big sister this little boy could ask for. Dogs truly provide a purpose, and this family is a real example of that.
They saved her, and she saved them.