Do you intend to one day bring a Poodle into your family? Are you now prepared to begin the novel and thrilling experience of having one of the best dog breeds in the whole world?
We have done research on reputable Poodle breeders in Wisconsin who produce Poodle pups in order to aid you in your quest to find the dog of your dreams.
Poodles are available in three main sizes: regular, miniature, and toy. The breeders of the three different types of poodles are listed in this article.
Please be careful not to get a puppy from something like a puppy mill while you are ready to acquire one.
Numerous pups are bred in puppy mills under unfavorable conditions for the animals. The proprietors of puppy mills do not show concern for the puppies. All that matters to them is generating money by selling pups.
Genuine breeders prioritize producing healthy puppies above financial gain. Pick a reputable breeder which has been producing pups for a long time when searching for a breeder.
More reliable breeders are those that have been producing pups for a while. These breeders don't do it for the money; they are doing it for the love of their pets.
Poodle Puppies For Sale
In order to ensure that the Poodle puppy was kept in a safe environment, it is best that you don't purchase a Poodle puppy before going to visit the kennel in which the pup was brought up.
Additionally, you should never purchase a puppy from a breeder who won't allow you to meet the dog's parents (or at the very least, visit the mama). You might prevent yourself from purchasing a dog from a puppy mill by doing some of the aforementioned things.
Having in mind all of the friendly advice, I present you the list of the best Poodle breeders in Wisconsin:
1. Araeahs Red Standard Poodles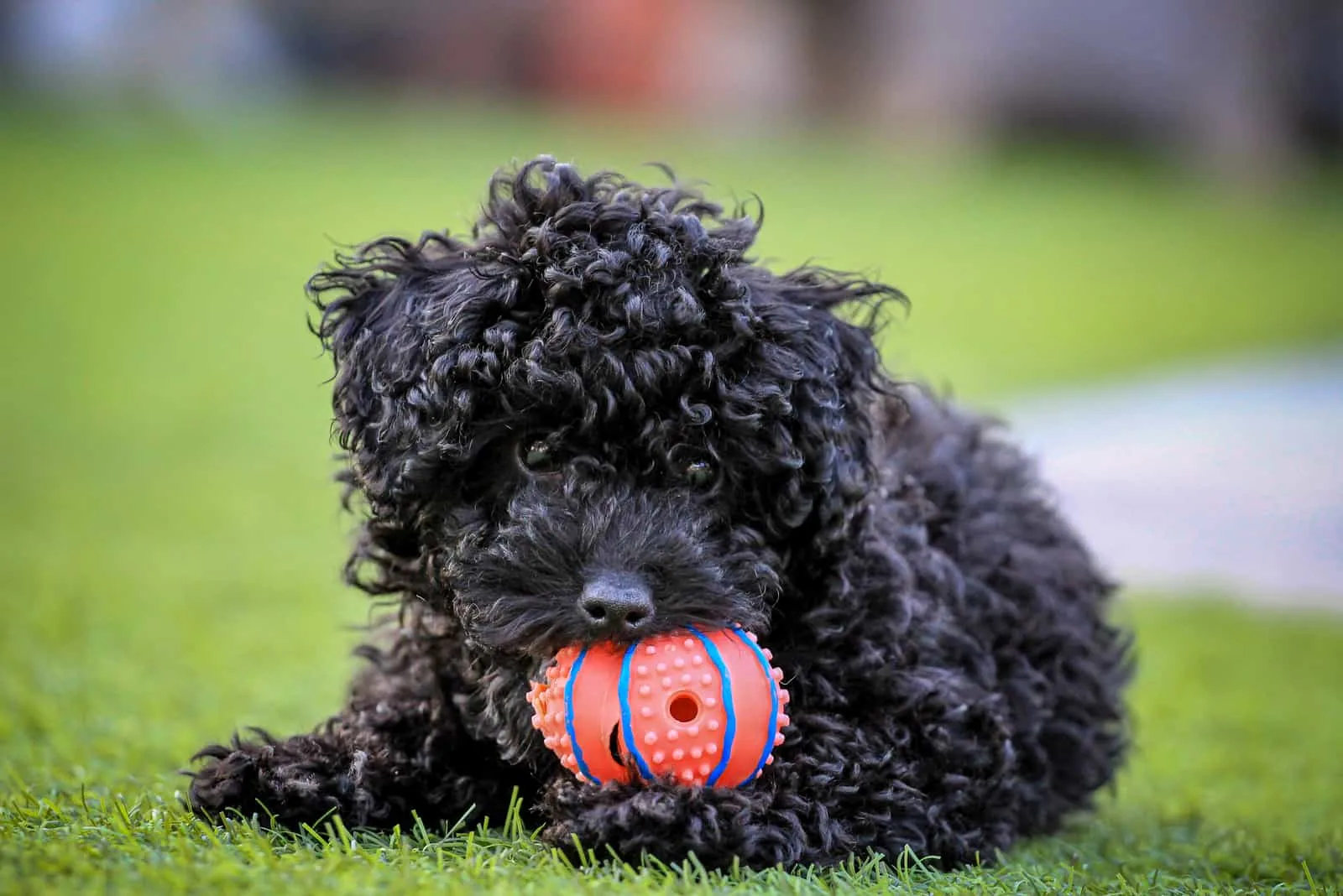 Araeahs Red Standard Poodles specializes on Red Standard Poodles as a small breeder. They just expanded their selection of Poodle colors to include Phantom, Parti, Cream, Red Abstract, Apricot, & Black.
Their aim is to produce pups with the calm demeanor they like in their standard Poodles while also ensuring that they are structurally sound, strong, and dark rich red in color.
Araeah cannot promise that colors won't eventually fade away as Poodles age. Just as we, as humans, get gray hairs and grow old, so do dogs. All of their Standard Poodle puppies are AKC, and the majority are UKC registered.
By agreeing to comply with the following policy, they have demonstrated an ongoing effort for the well-being and health of their purebred dogs:
• Health: Attesting that the mating pairs have undergone health testing in line with the advice of the AKC Breed Parent Club for their breed.
• Education: Making a commitment to pursue ongoing breeder instructions that are offered by the AKC and that the AKC has recognized in order to keep up to date on the finest breeding programmes, including developments in canine health.
• Accountability: Accepting responsibility for adhering to the AKC Care and Condition Policy, along with AKC assessments, and pledging to provide the AKC with records of health tests and ongoing training.
• Responsibilities: Taking liability for the well-being and welfare of the pups they produce, as well as for adhering to any regulations governing the owning and upkeep of dogs.
Most important info:
Location address: Eau Claire, WI 54701
Phone number: 715-415-3907
Contact email: [email protected]
Website: Araeahs Red Standard Poodles
Socials: Facebook
2. Oak Hill Farm Standard Poodles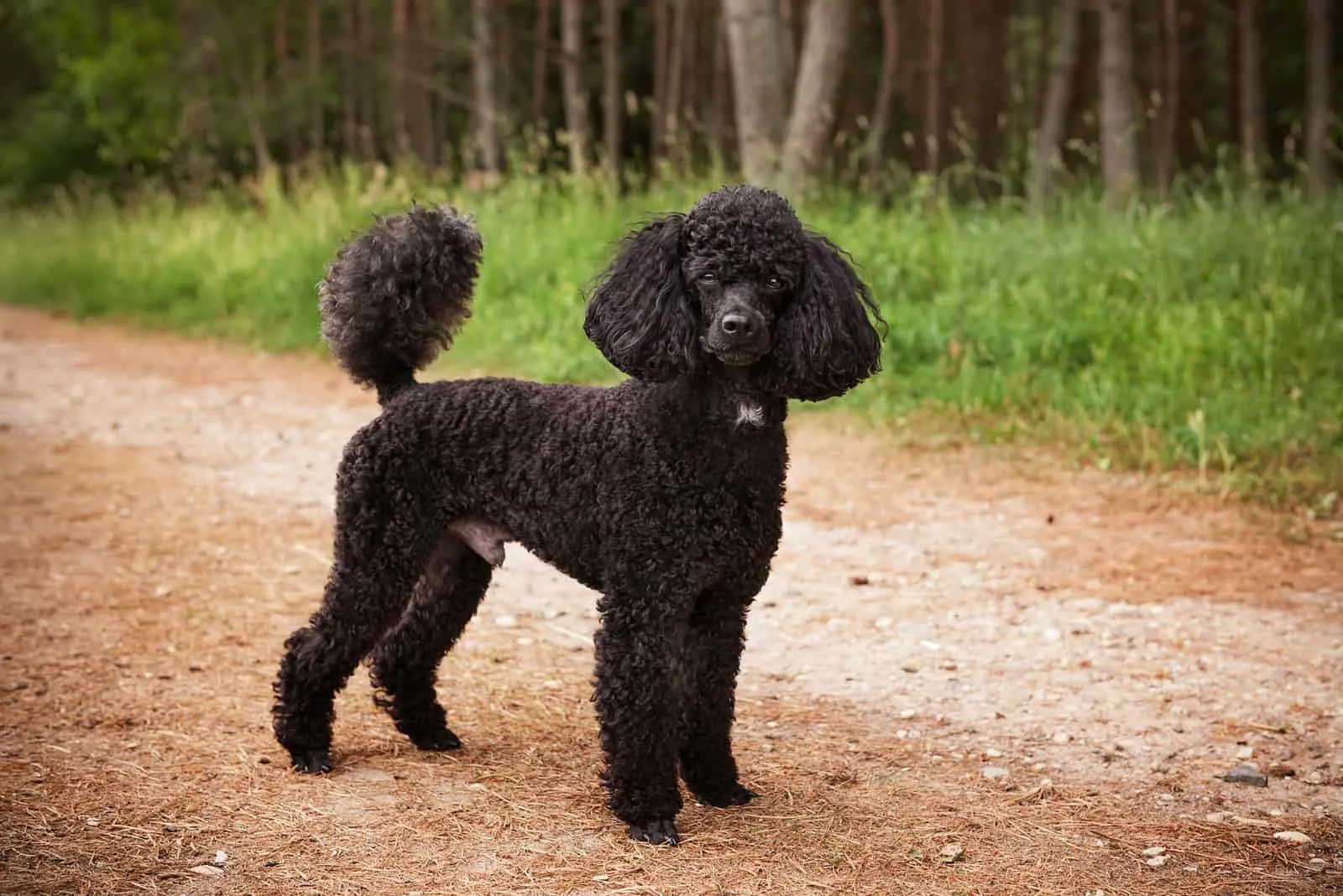 Poodles are raised on a 40-acre farm by Oak Hill Farm Standard Poodles.
Dogs acquired through this standard Poodle breeder come with a health guarantee, and every one of the pups is recognized by the American Kennel Club. The puppies are housed in a cozy kennel that has cooling and heating.
They mostly have red Poodles and phantom brindle ones. (if unsure, please make sure you check out the standard Poodle growth chart)
Since this breeder in Wisconsin thinks it's important for their Poodle pups to experience human voices, they also constantly listen to music, conversations, etc.
Once a day, these puppies are given a meal, and the owner plays with them. Even when you get your pup, the Poodle breeder continues to be available to assist you.
Even though they are still nursing from mothers, the 4-week-old Poodle puppies are given ground-up dog food. Puppies are served once daily for the first week that they start feeding them.
They are fed two times a day during the second week, three to four times a day during the following week and beyond, finally just consuming the dry dog food.
Puppies are trained to use their doggy doors and are completely weaned off being breastfed from their mothers by the period they become 6-7 weeks old. The pups are capable of leaving Oak Hill Farm by the time they are 8 weeks old.
No details on the cost, availability, or timing of the subsequent litter are provided. This information must be obtained from the breeder.
The location of their kennels is ideal for visiting since the kennels are spread between Milwaukee, Wisconsin, Minneapolis, Minnesota, Des Moines, Iowa, Chicago, Illinois, Indianapolis, and Indiana.
Most important info:
Location address: W9400 McMahon Rd, Portage, WI 53901
Phone number: 608-742-4882
Website: Oak Hill Farm Standard Poodles
3. Belchak Standard Poodle AKC Breeder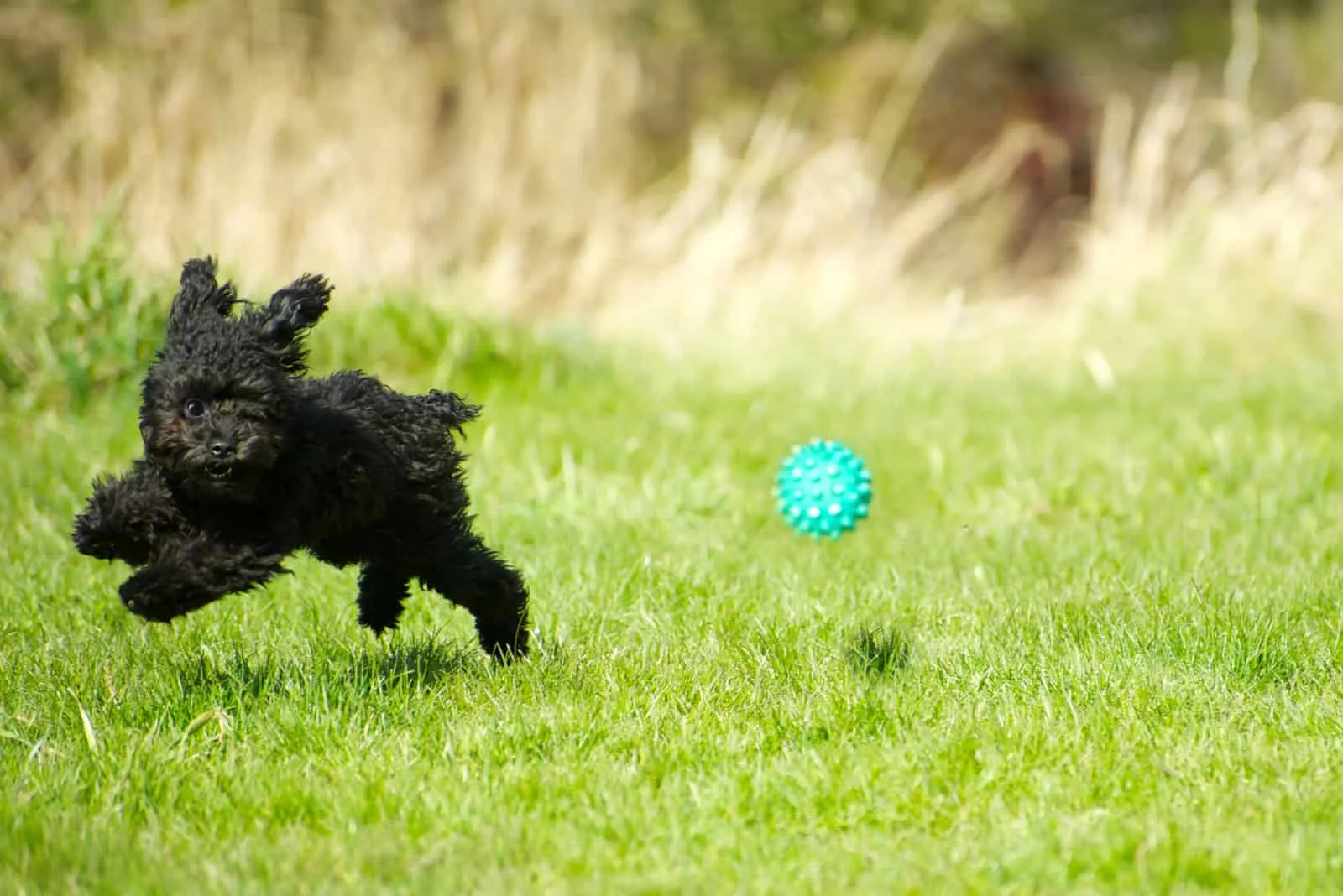 Belchark Standard Poodle AKC Breeder focuses on producing puppies in monochrome colors, such as silver, and white parti. They raise the perfect AKC standard Poodle for conformation showing.
Prior to breeding, the dogs are provided with a two-year health guarantee and are subjected to health testing. Generally speaking, a Poodle breeder with a guarantee is preferable since they are confident in the lifetime of their puppies.
North-central Wisconsin's Belchak Standard Poodle AKC Breeder is situated on a 47-acre area. You must complete their puppy survey if any of the pups at this breeder catch your attention.
There is also a $100 non-refundable fee that you must pay. If you don't meet the requirements, you'll simply receive your money back. The cost for one of their available Poodle pups in Wisconsin starts at $2000.
Most important info:
Location address: Athens, WI, United States
Phone number: 715-257-1437
Contact email: [email protected]
Website: Belchak Standard Poodles
Socials: Facebook
4. Berne & Poodle Wisconsin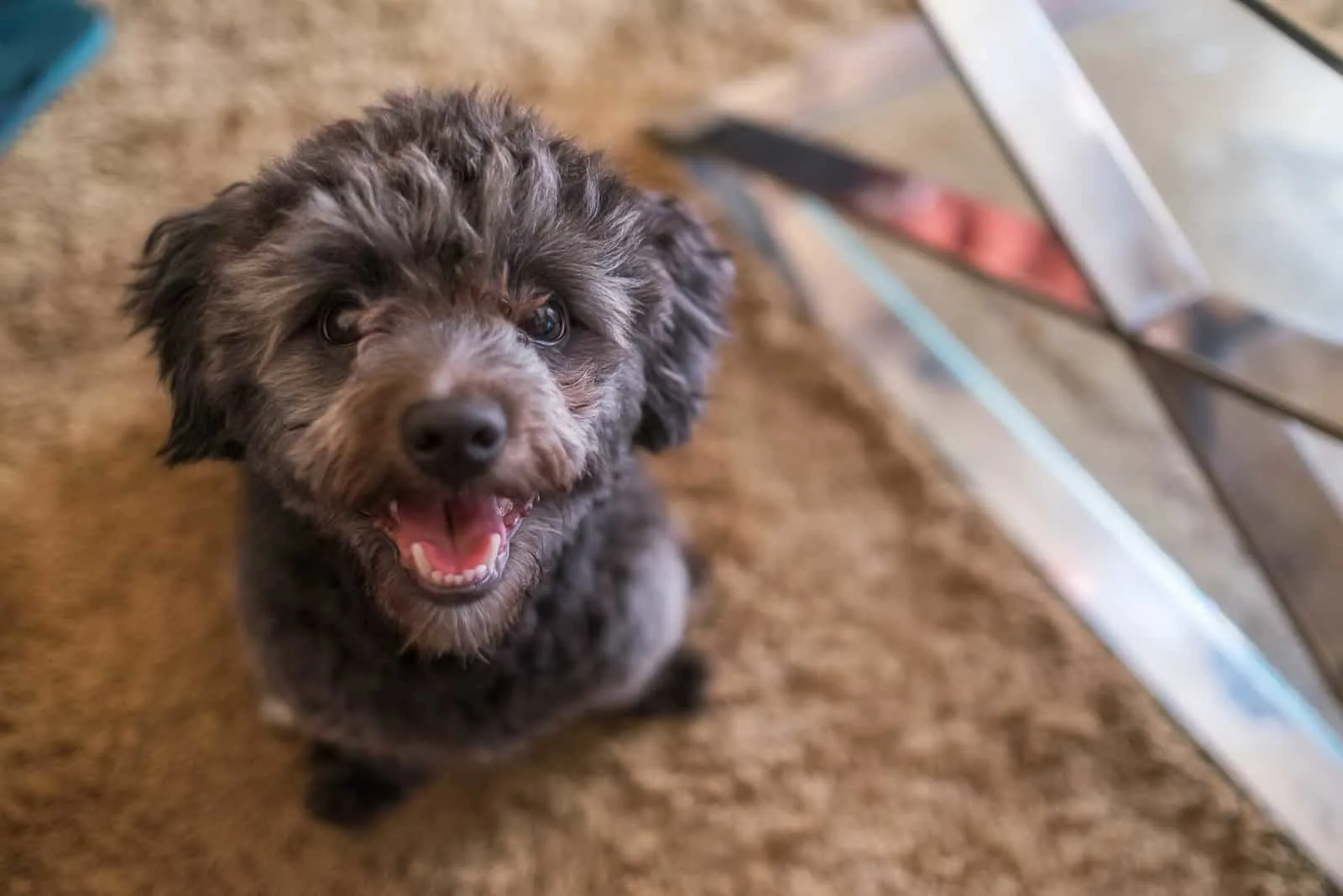 This breeder has been raising Poodles for 15 years.
You must submit an application and pay a $200 refundable application fee in order to express interest in a puppy. When it is your chance to choose the puppy you want, the breeder will call you after reviewing your application.
The price of the Poodle puppy is available when you ask them by email, and they are the following: $2,600 for tricolor, $2,100 for bicolor, and $1,600 for one color.
In Wisconsin, all of their Poodle puppies are assured to be healthy and undergo routine vaccinations. The dog is accustomed to receiving meals twice daily by this breeder, however, you are free to change your routine.
Most important info:
Location address: 6526 N Sunny Point Rd, Glendale, WI 53217, United States
Phone number: 414-460-5959
Contact email: [email protected]
5. Gladystar Poodles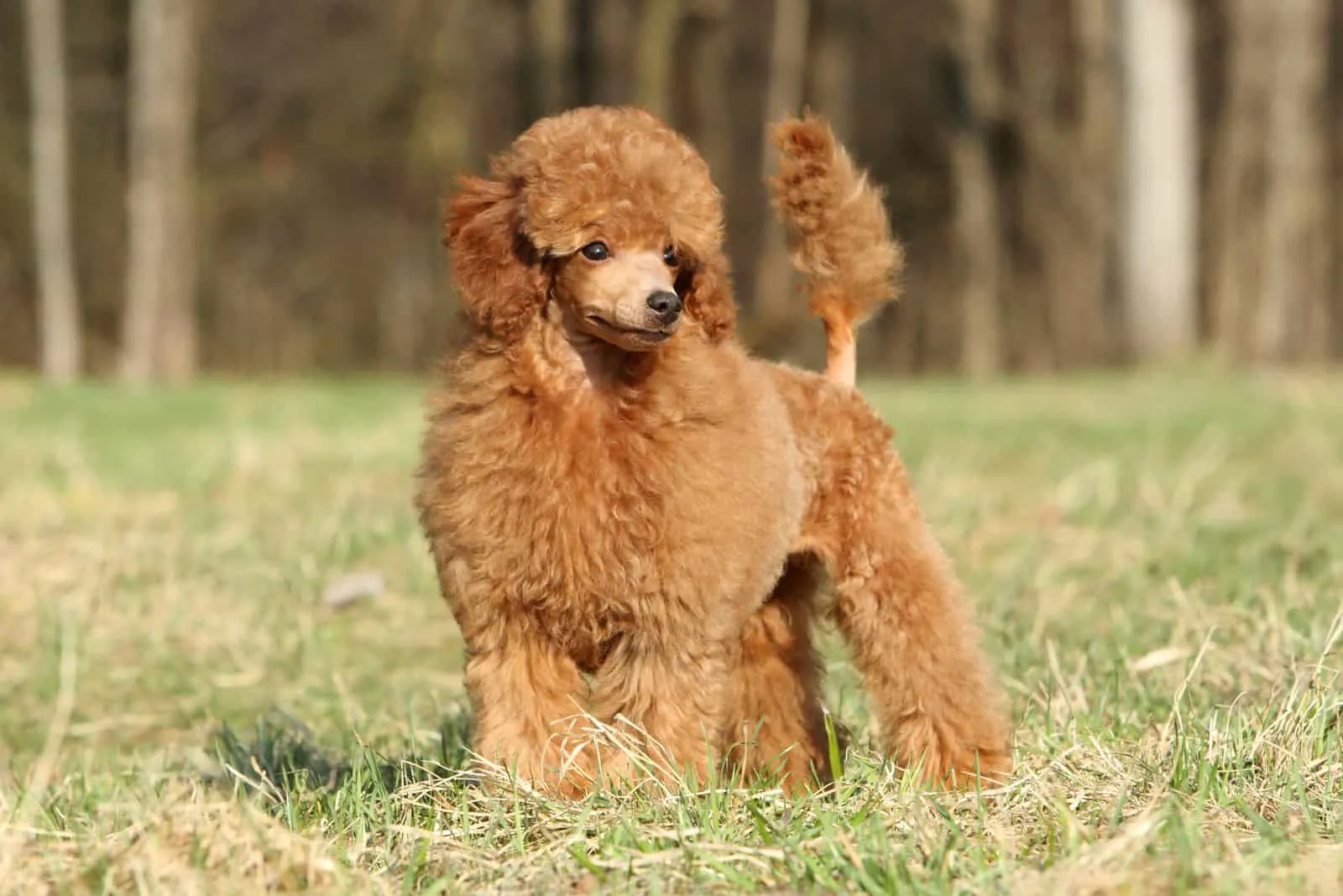 There are a few Poodles that Gladystar Poodles has available. The website states that they have multiple litters planned.
Based on the website, the founder of Gladystar Poodles has undergone a number of classes and can help with any inquiries about the dogs that they produce. For adoption costs and availability, get in touch with the Poodle breeder.
In Wisconsin, standard Poodle sizes are typically bred. However, they have also bred a few litters of toy Poodles.
Given that they began breeding in the early 2000s, it's one of the earliest Poodle breeders in Wisconsin on the list. They are delighted to respond to any of your inquiries and have a special tale on their website.
Most important info:
Location address: town of Saukville, WI
Phone number: 414-367-7357
Website: Gladystar Poodles
6. Potter Paws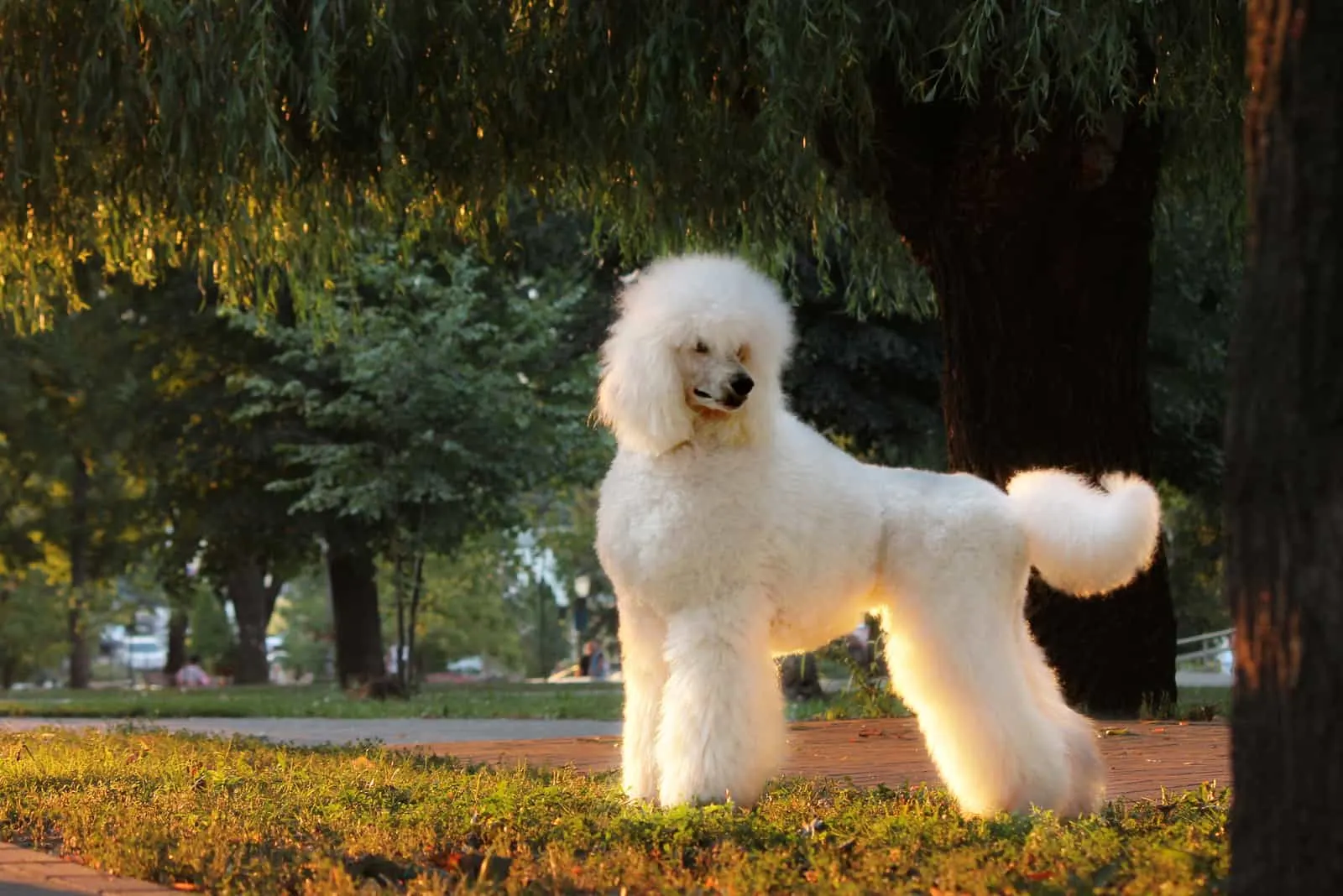 A genetic health warranty, the initial round of immunizations, the completion of deworming, a vet exam, as well as a New Puppy Kit are all included when purchasing a puppy from this miniature Poodle breeder. Toys, food, a blanket, and training materials are included in the kit.
You must select your gender at the moment you make a deposit. At the time of pick-up, pups are chosen in the sequence that the deposits for each gender were received. Pick and selection happen when the pup is 8 weeks old.
It's crucial to show up there when you're supposed to so that those in line behind you may choose and take home their puppies. Before the pups are old enough to go home, they enjoy scheduled visits.
They are always trying to give their puppies the best possible socialization, so they are prepared for their new homes.
They follow all the required breed standards and take great pride in taking great care of their female Standard Poodles.
Most important info:
Location address: 15 E Main St, Black River Falls, WI 54615, United States
Phone number: 715-299-9499
Contact email: [email protected]
Website: Potter Paws
Socials: Facebook
7. McJare's Puppy Place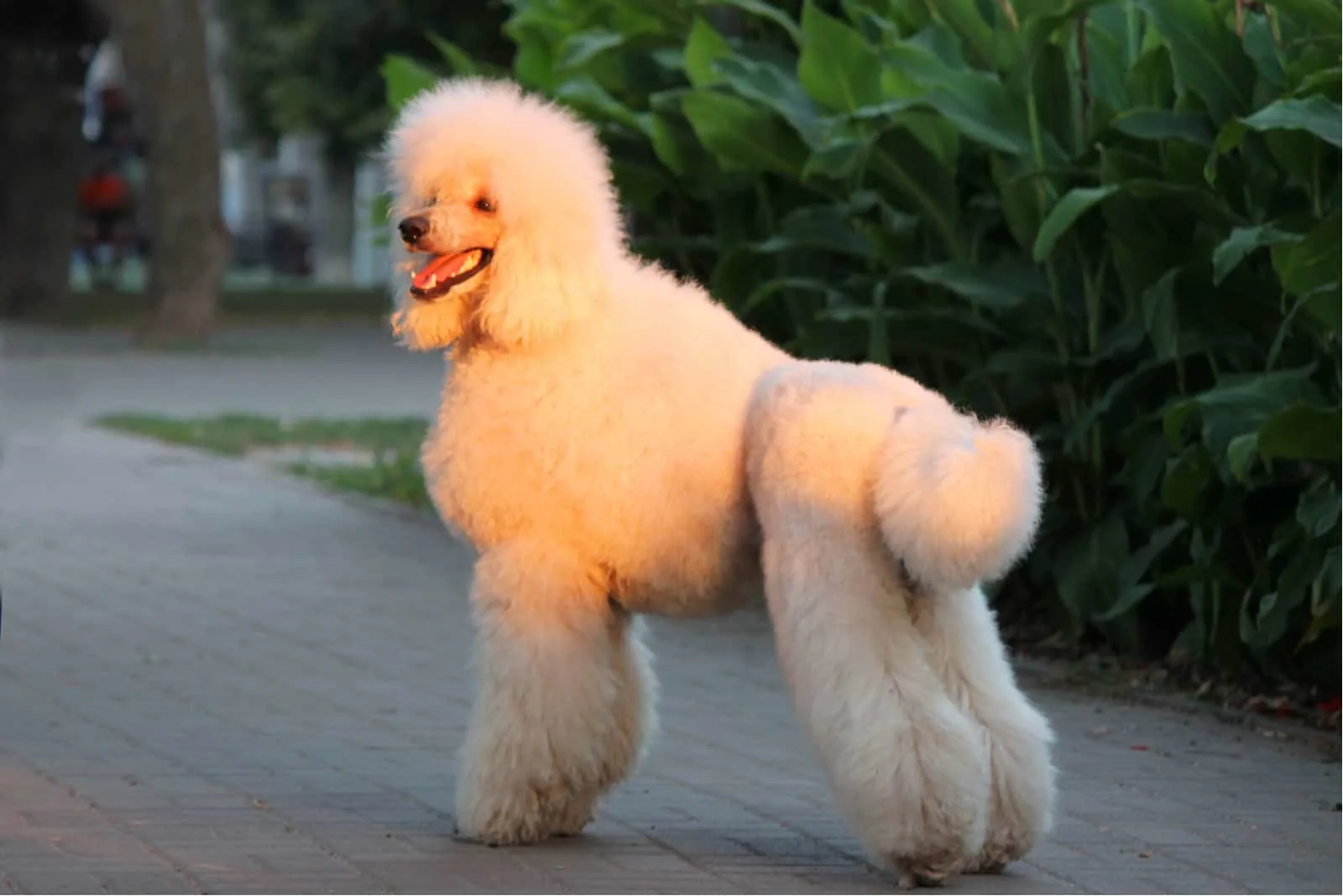 The dog parents have all undergone health examinations and come out healthy. If you are interested in a pup and would like additional test results not listed on their site, such as hips, elbows, or other particular tests, contact them by email and they'll provide them.
A puppy starter kit with new puppy information, certificates, puppy food, toys, supplements, treats, comforters, a leash, and ID tags, as well as a health guarantee and lifelong assistance, is provided with EVERY puppy they sell!
Most important info:
Location address: PO Box 220, Stanley, WI 54768, United States
Phone number: 715-577-1818
Contact email: [email protected]
Website: McJare's Puppy Place
Socials: Facebook
8. Puddle Jumper Place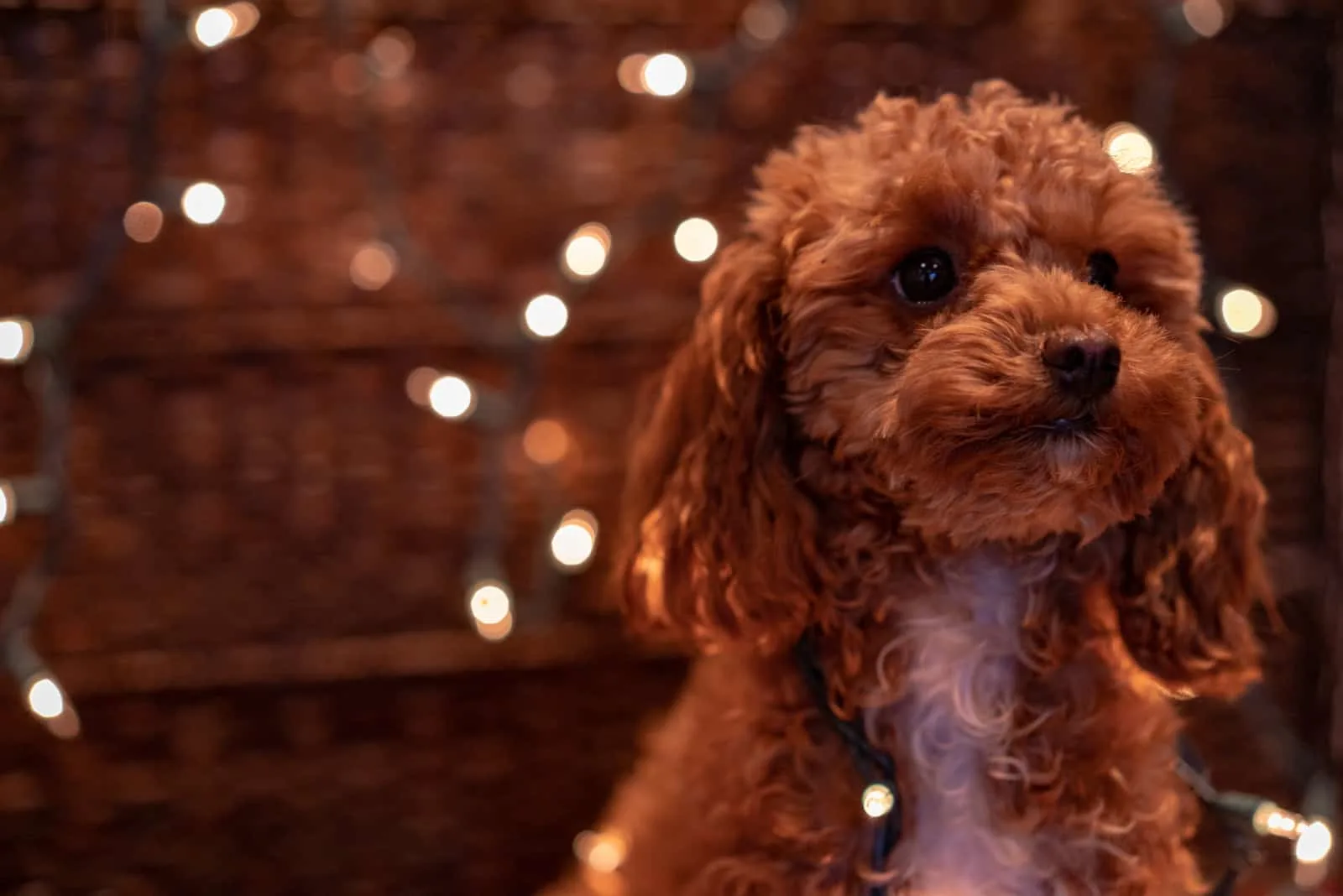 The family of the breeder has grown to have a strong attachment to standard Poodles. This devotion started with them taking their kids to therapy, of whom the majority were adopted via Wisconsin's special needs program.
The poodles "worked" there at the rehabilitation facility day after day, and it was clear that they were crucial to the patient's recovery. Every household should consider getting a standard Poodle since they are mellow, perceptive, and flexible.
They finally made the decision to bring Standard Poodles into their household when they realized how important they were to their eleven children.
They began breeding their own Standard Poodles just to provide the ideal therapy dog or household companion. And the rest is history.
Most important info:
Location address: S1364 Thompson Rd, Green Bay, Wisconsin, United States
Phone number: 608-495-1324
Contact email: [email protected]
Website: Puddle Jumper Place
9. Bea Legend Toy and Mini Poodles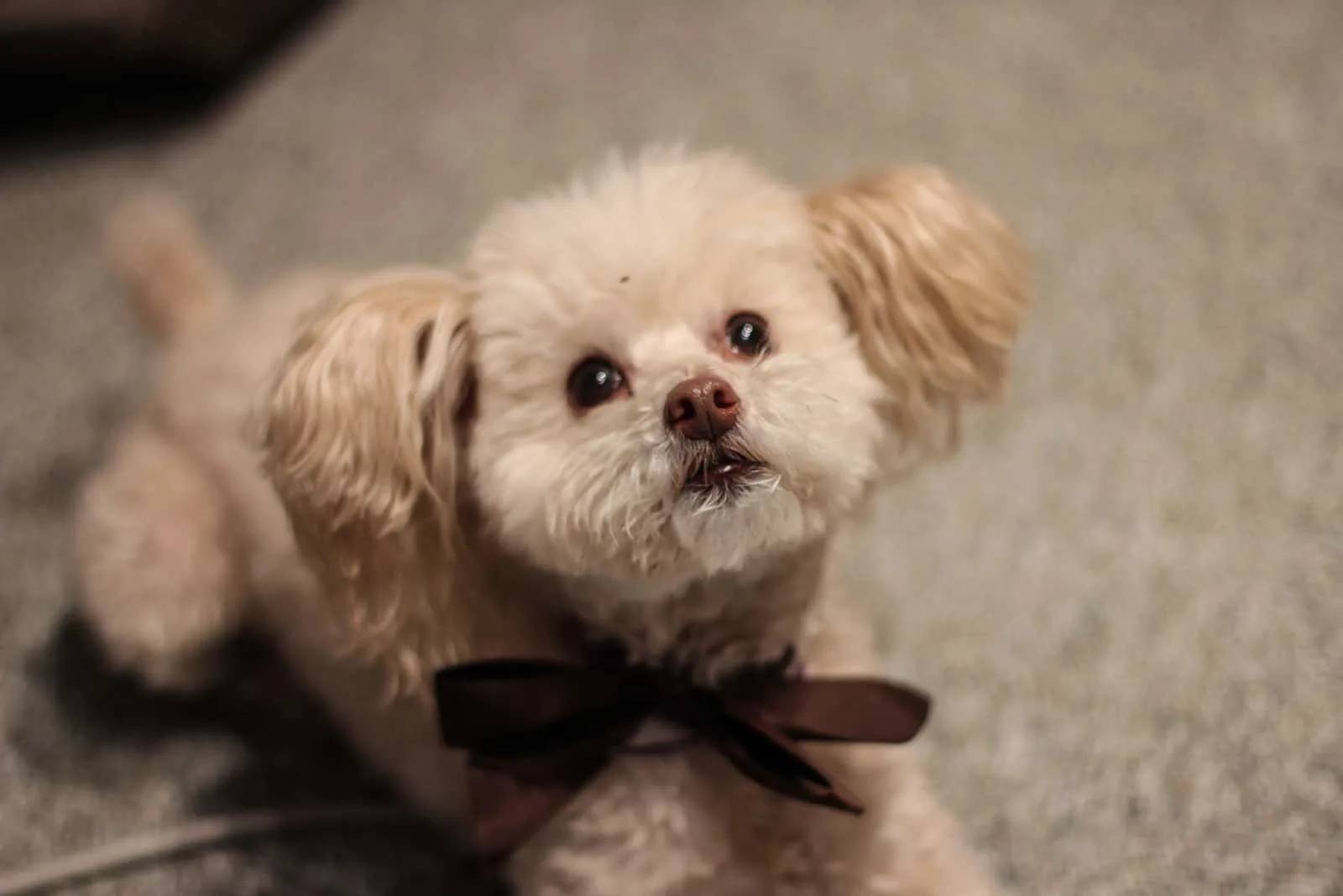 They are ardent proponents of Poodles being bred ethically. Their breeding strategy is centered on producing Poodles with excellent temperaments, excellent health, and well-structured bodies.
They have high standards for their pups and work hard to find each one a loving and rewarding home.
You will be asked to give details regarding yourself and what you're hoping for if you are interested in a pup from Bea Legend Toy & Mini Poodles, so the breeder can assist you in finding the ideal match. After you submit your application, Jacqueline will contact you to discuss availability, cost, and the next steps.
Most important info:
Website: Bea Legend Toy and Mini Poodles
Final Word
The Midwest's top Poodle breeders in Wisconsin should be chosen just as carefully as the puppy that will join the family as the newest member. There are, however, a few factors that could assist in making the appropriate choice.
1.Home visits: It's important to consider the environment in which the puppy was born and raised. Alternatively, if the breeder suggests a different location for your meeting, mention your want to understand more about the puppy's home life. It is best to disconnect if they object or make excuses.
2. Medical Checks: A happy, healthy puppy has enough power for any exercise. They must also have a tidy, complete appearance rather than a frail, skinny one. Before being placed in a new home, pups from reputable breeders would often have previously had a vet's examination.
3. Interviews: A respectable breeder often conducts in-depth interviews with their customers and families. This requirement demonstrates that they care for their pups just as much as their customers do, which is positive.
4. Reputable breeders are really interested in the forever families who will adopt their puppies, and they are happy to interact with them to offer assistance after the sale. Having these top 3 most important things in mind when choosing amongst the Poodle breeders in Wisconsin will help you greatly when choosing your new puppy.
Having these top 3 most important things in mind when choosing amongst the Poodle breeders in Wisconsin will help you greatly when choosing your new puppy.