Owning a Pitbull carries a stigma of an "irresponsible" owner due to the breed's unwarranted reputation as an aggressive and dangerous dog.
Since it is all about how well you treat and socialize the dog, we will check out some of the best Pitbull breeders in New Jersey.
Warm up your thumb before scrolling through this article because you will need to visit the breeder sites and "aww" at the photo galleries.
The list will include all types of Pitbulls to fulfill your wishes for variety: APBT, American Bully, American Staffordshire Terrier, and Staffordshire Bull Terrier.
Pitbull Puppies For Sale In New Jersey
When it comes to researching breeders, you should never take it lightly. Your potential future Pit has to be from a good bloodline and reputable breeder.
For this reason, only the creme de la creme Pitbull breeders in New Jersey made it on the list. Without further ado, here are the ones you should shortlist.
1. Finest Pitbulls Made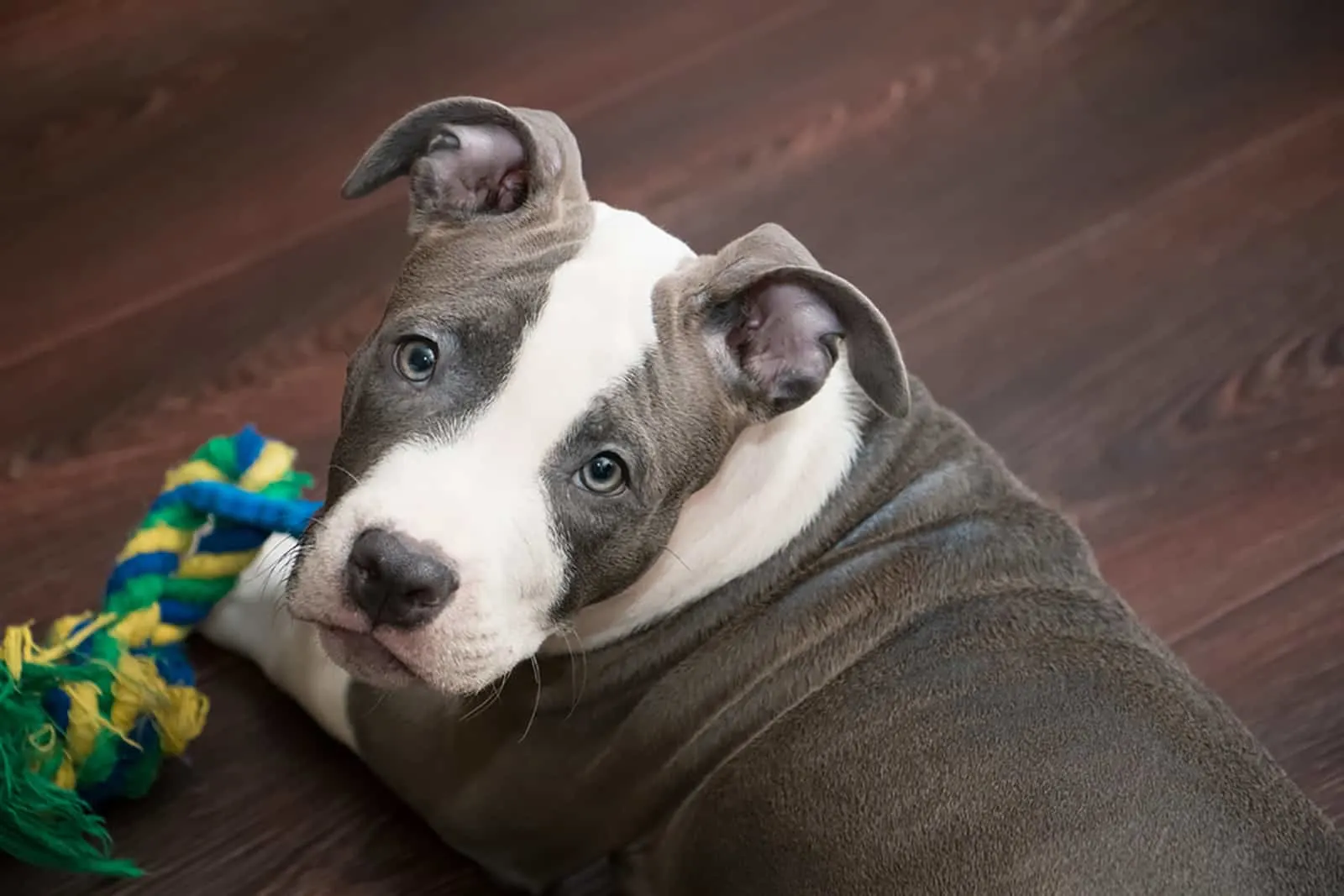 I know that this is not a New Jersey breeder, but bear with me for one second.
Starting with the living conditions and ending with healthy-looking American Pitbulls with a playful and sound temperament made me put them among the best APBT and XL Pitbull breeders.
Their puppies' bloodlines have some of the most famous and reputable ancestral lineages in the US: Gotti, Razor, Chevy, and more.
Other than an impressive pedigree, the puppies come with health certificates from the USDA, full vaccinations, a puppy package, and dog training support.
The owner claims that there is no crossbreed with Bulldogs or the like. They are true to preserving the Pitbull lineage and creating the purest dogs possible.
You really get a lot for the price you pay. If you get a puppy from Finest Pitbulls Made, you get a discount on the optional puppy training. In addition to that, you can have your puppy's ear cropped before it is ready for pick-up.
The Process Of Acquiring A Puppy
A comprehensive FAQ can be found on their website that will answer all your questions. You can call them, email or fill out the contact form to get additional information.
Reserving a puppy requires filling out a PDF form and a deposit. You will know the exact amount once you get in touch with them.
Both male and female puppies are priced at $2500, but I recommend asking for the price if you are looking for a specific color.
Shipping is available worldwide and within the continental US for a fee. Finest Pitbulls Made have its own delivery service, so enquire about the cost of transportation to your location.
Breeder Information
Address: Milan, TN 38358
Phone: +1 801-335-6770
Email: [email protected]
Website: Finest Pitbulls Made
2. Manmade Kennels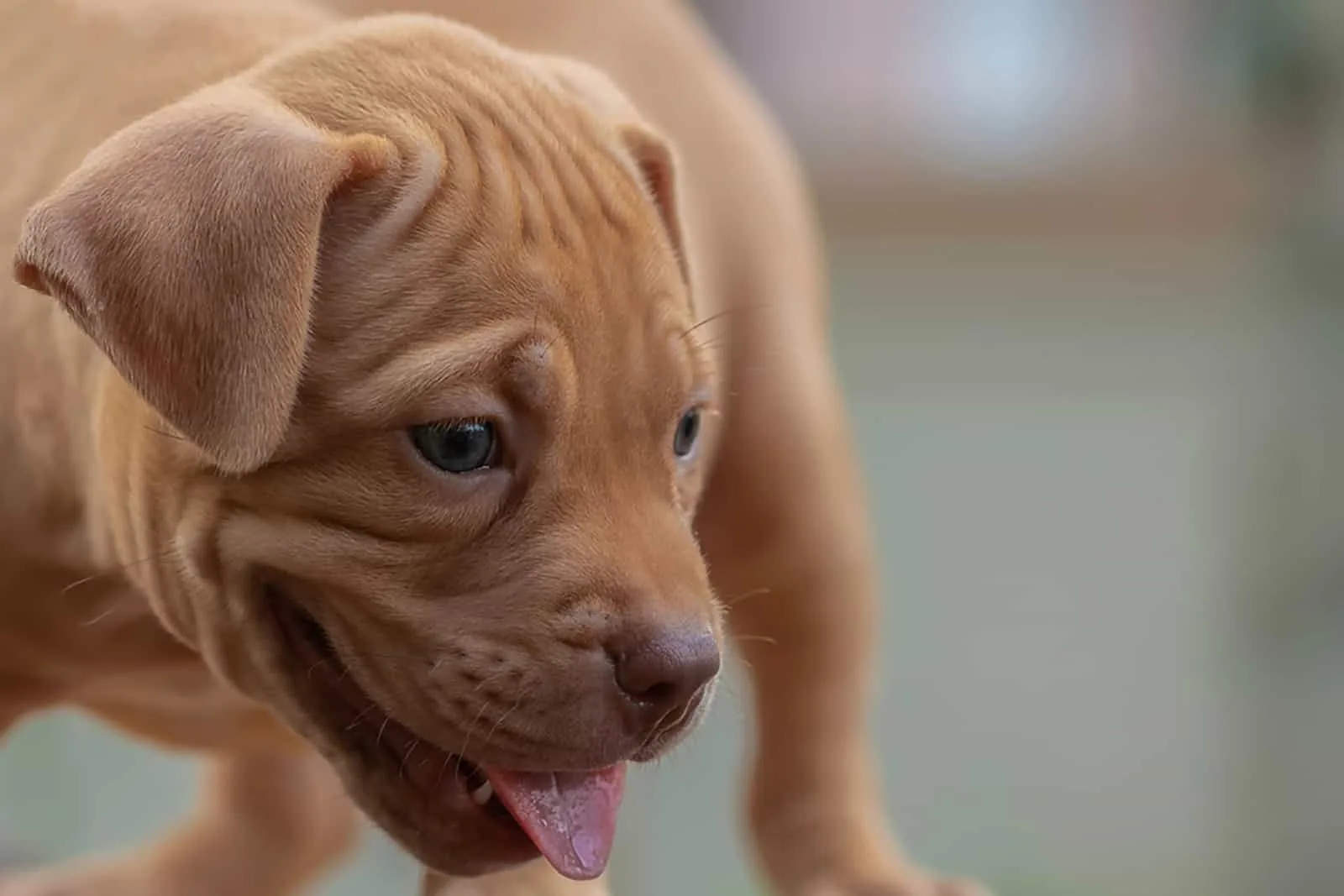 Manmade Kennels boasts some of the most prized and healthy American Pitbull Terrier puppies. Their specialization is breeding Blue Pitbulls, which was no small feat over the fifteen years of perfecting the "formula".
Deworming the puppies at five weeks old and getting done with all the vaccinations by the time they are twelve weeks old ensures that you get a Pitbull pup ready to enjoy life in its new home.
Raised at home, the puppies go through the best socialization possible — real life.
Manmade Kennels is adamant that a raw diet is the best for a dog's health, and judging by the photos, they are right. Two XXL and XL Pitbulls from Manmade Kennels are among the world's largest Bullies.
One is Champagne colored and the other a Bluenose.
Their Pitbulls are available in several states, including Louisiana, Florida, Mississippi, Texas, and more. In addition, all MK Bullies are registered with both the United Kennel Club (UKC) and American Bully Kennel Club (ABKC).
On their website and socials, you will find some useful information on how to care for your new puppy or adult dog and tips for providing an even better life for it.
The Process Of Acquiring A Puppy
Plenty of social presence and the usual contact form, mail, and phone are available to potential buyers. The prices are not available online and will require you to contact the breeders from one of the available states.
After getting in touch, you can discuss deposits, prices, waiting lists, etc. Manmade Kennels does personally ship to all states for a fee. If you live outside of NJ, there are plenty of contact points in other states that will give you the best customer experience.
Breeder Information
Phone: Eddie @ 228-229-3551 | Jack @ 662-266-8989 | Mike @ 601-938-2631 |
Scott 321-230-9769
Email: [email protected]
Website: Manmade Kennels
Socials: Facebook | Twitter | YouTube | Instagram | Tumblr
3. Devil's Den Kennels
Going for a badass name but breeding the most loving and affectionate dog, this New York-based Pitbull breeder's reputation precedes it. You may choose between an American Pitbull terrier or XL Bullies, as they breed both.
They have several locations, so you are not stuck with only New York as your option. If you feel like a blue or brindle puppy is something you want, they have it.
Despite the availability of these colors, DDK's primary goal is breeding healthy, strong, and affectionate Pitbulls.
Adult and puppy dog alike has bloodline certifications and is automatically registered with the American Dog Breeders Association (ADBA) and American Bully Kennel Club (ABKC).
Their puppies are vaccinated, dewormed, and microchipped before they are ready for you.
Socialization is done by raising the puppies in the owner's family home while still having large open areas to run, go through training or play strength games. Check out their photos, it looks amazing.
The Process Of Acquiring A Puppy
Devil's Den recommends texting them for US residents and emailing for international potential buyers. The owner prefers you do extensive research on the breed and how to care for the puppy before contacting them.
Puppy prices start at $2500 but can reach $3000. A $500 deposit is required and non-refundable. If you did not reserve your puppy before its born, you are looking at a raised price of $3500-$4000.
If you are 100% certain that you want to buy, you can schedule a visit to the kennel and get the puppy, as long as you pay in full upon arrival. To see more, you can visit one of their many socials provided below.
Breeder Information
Address: Staten Island, NY 10309
Phone: +1 718-840-8844
Email: [email protected]
Website: Devil's Den Kennels
Socials: Facebook | Instagram | YouTube | Twitter | Pinterest
4. Country Iron Kennels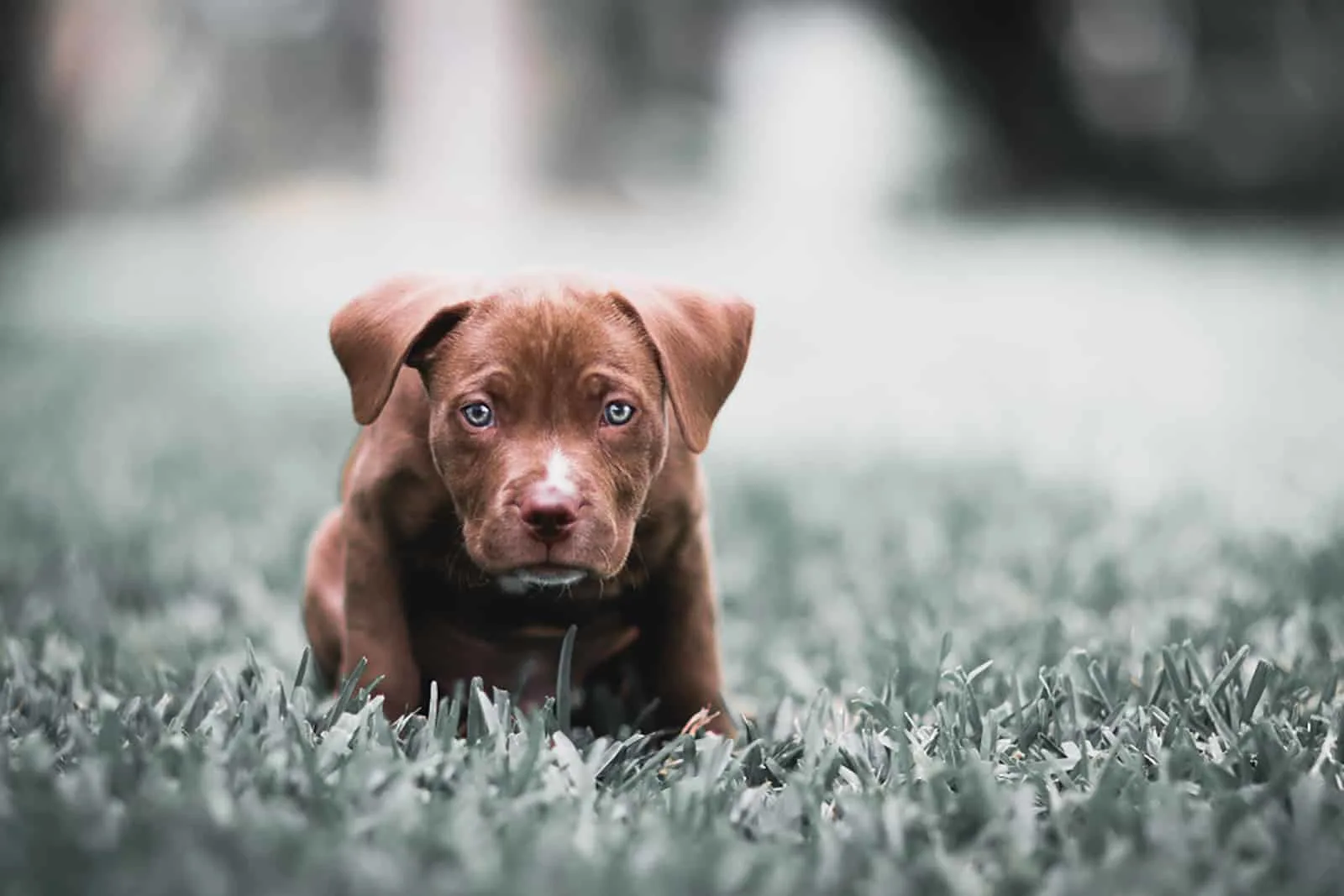 This is another Pitbull breeder that has a soft spot for American Bully XLs, and they have an XLent reputation. Their mission is to establish the Pitbull breed as a loving family dog and remove the common belief that they are vicious and bloodthirsty dogs.
Their focus on temperament clearly points to the focus on breeding quality Pitbull puppies that will be stand-up family dogs with all the traits a properly bred and raised Pit should have.
Their years of experience helped polish the process of socialization, so the Bully puppies are used to any possible scenario.
Country Iron dogs go through health screens with deworming and vaccination already finished by the time they are travel ready.
The Process Of Acquiring A Puppy
On their website, you will find an address, phone number, email, Instagram, and Facebook link, along with the customary contact form.
To reserve a puppy, you need to fill out a puppy sale agreement (contract) and a $500 to $1000 deposit fee. The puppy's price is dependent on the color, sex, and size of the puppy.
Transportation options include shipping to continental US states and even within New Jersey and Jersey City.
Breeder Information
Address: Oxford, NC USA
Phone: +1 919-702-3834
Email: [email protected]
Website: Country Iron Kennels
5. Red Storm Blues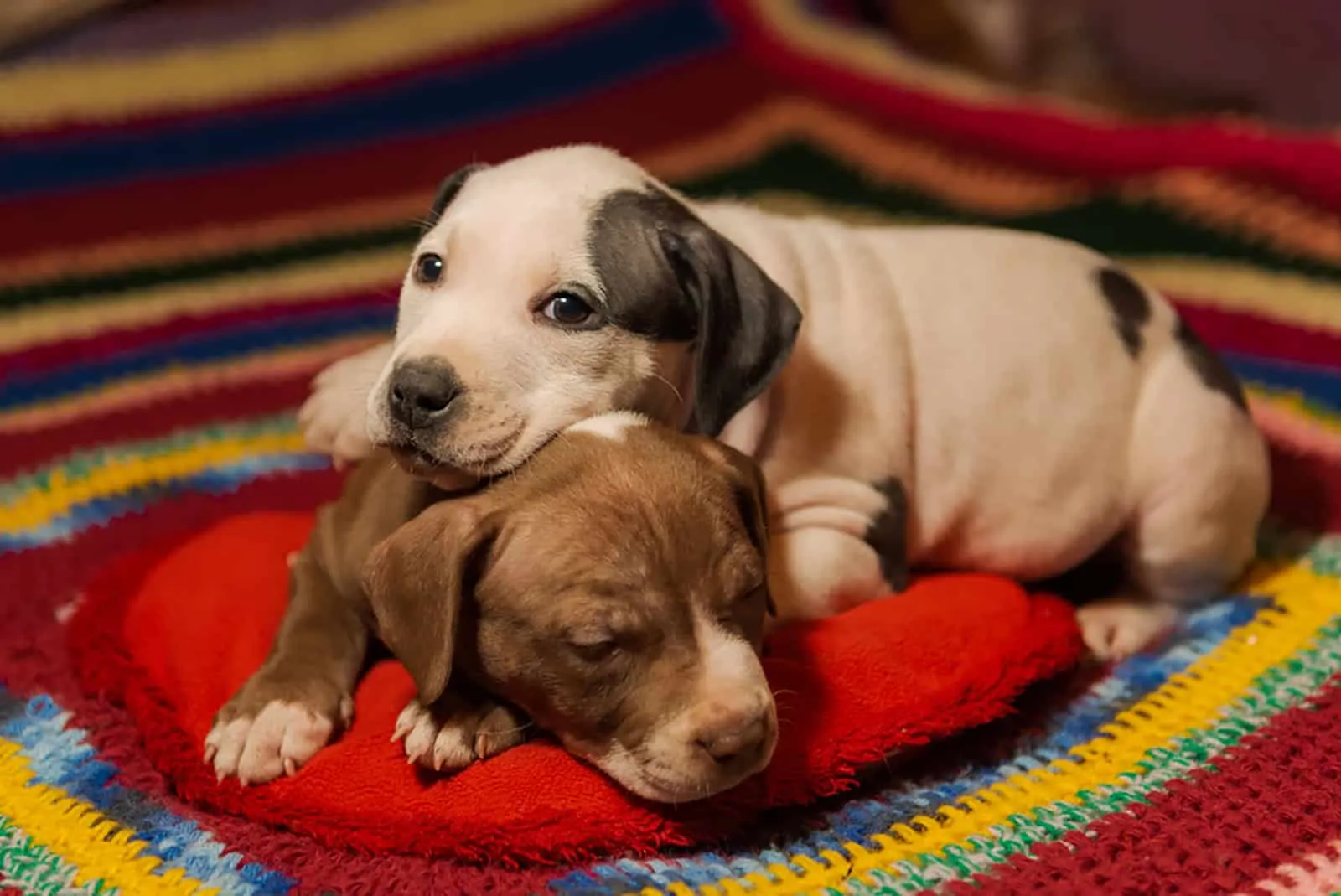 Buying a Pitbull puppy is great. Adopting a Pitbull is even better. Many owners change their minds about owning one and simply abandon the dog. At Red Storm Blues, you can not only buy but also adopt a Pitbull.
If you are in Trenton or Newark, you can visit them and see all the Pitbull goodness. When I say good, I mean they have American Staffordshire Terriers, Pitbulls, German Shepherds, and some teacup sizes too.
Being a member of the American Kennel Club means you get AKC bloodline certificates, registration papers, and health certification — everything a reputable breeder should provide.
They have been in the business for a while and help local shelters and rescues find homes for abandoned Pitbulls. I guess they are not abandoned anymore. Thank you, Red Storm Blue. Oh, one more thing — they occasionally have English Bulldogs too.
The Process Of Acquiring A Puppy
Give them a call, send a text or email, or fill out the contact form on their website to get in touch.
Since there are quite a few options that include dogs available for adoption, RSB adult, and puppy dogs, you will have to contact the owner to find out about the prices, shipping, etc.
Puppies can be reserved five weeks before birth by placing a deposit. Enquire with the owner about how big the fee is. They offer you the option of visiting your puppy and seeing how it is doing in the fifth and sixth weeks.
Breeder Information
Address: 36 Laurel Pl, Trenton, New Jersey 08618
Phone: +1 609-658-4863 | +1 609-222-0882
Email: [email protected]
Website: Red Storm Blues
6. Rescue Me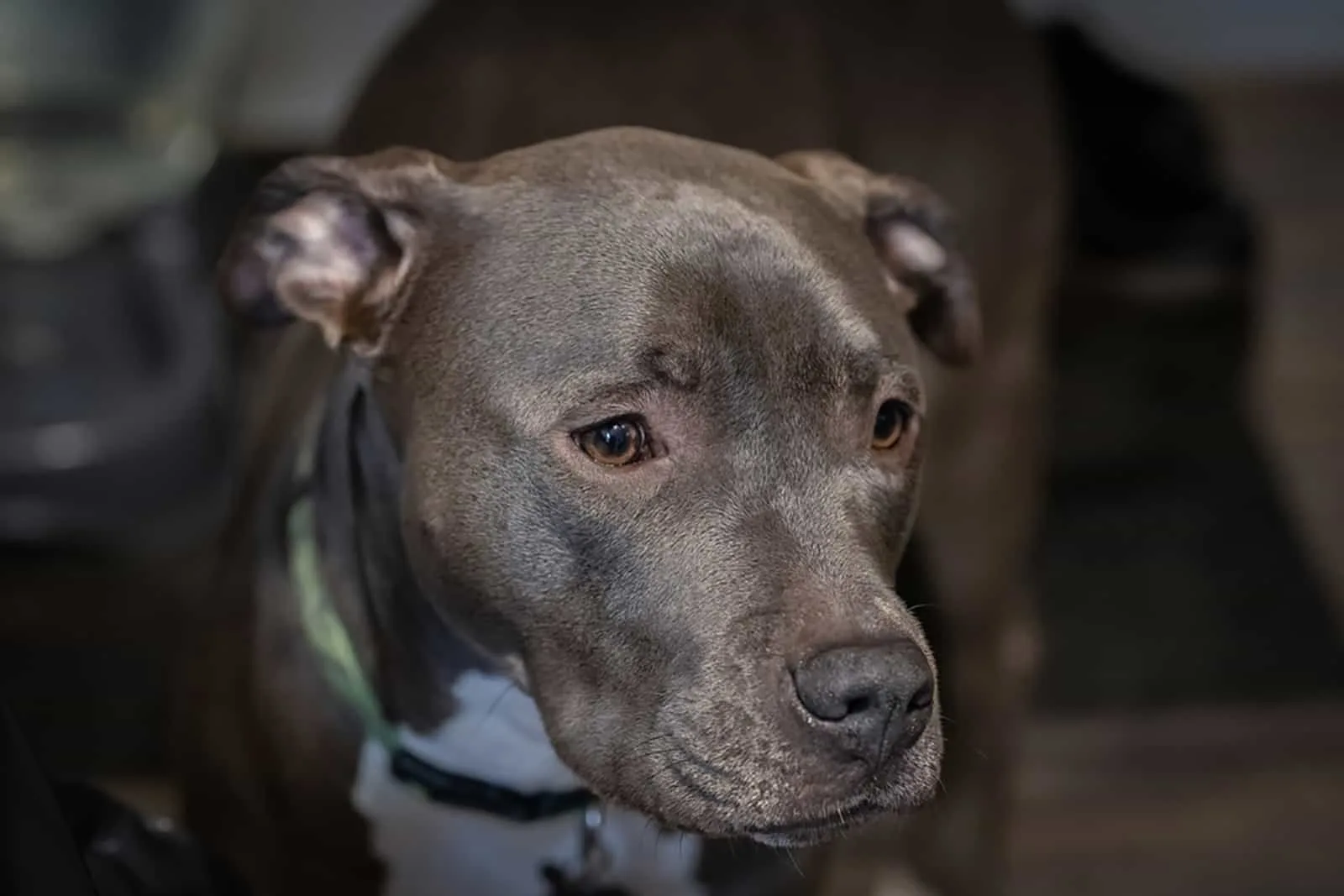 Although reputable Pitbull breeders are a tempting offer, adoption is a great way to save your purchase money and direct it into providing a better life to dogs who had it tough.
Rescue Me is available throughout the US, but since we are talking about Pitbulls, here is the link to the list of Pitbulls available for adoption in New Jersey.
I know adoption sounds scary due to the potential health problems and temperament, but that can all be dealt with by being a good owner.
This opportunity could teach you more than you ever expected. Perhaps you find out that you love helping dogs and see it as a form of therapy. I encourage you to try it out.
Dogs that have been abandoned can be tougher to deal with in terms of temperament. However, Rescue Me will help you out with getting started by providing information and health papers along with advice on how to care for the dog.
Summary
Dog breeds are not to blame for their reputation among people. We as humans are responsible for the way they will behave, so accountability is ours to bear.
Getting a puppy from some of the best Pitbull breeders in New Jersey is great if you want a Pitbull with perfect temperament, health, and physical ability.
Prices of thousands of dollars are justified if you want to have a solid foundation for introducing a canine friend to the family.
If you want a loving dog that has had a more difficult life, you might get an even more affectionate and loyal companion. A dog who has experienced bad times will understand and be thankful for all the nice things you will provide it.