When all you need in life is a maned dog, then you are on a mission to get yourself a Leonberger. Its giant size, moderate energy levels, and unexpectedly great trainability make for an amazing family dog.
Although seven years of life expectancy is not that long of a life, the Leo is going to give two years of affection and loyalty for every year it lives. It is no wonder you decided to extend your family by one (or more) Leonberger.
This list went through a series of ruthless filters, and only the best Leonberger breeders in the US made the cut. All you need to do is decide which one is most convenient and likable to you.
Leonberger Puppies For Sale
1. Llondel Leonbergers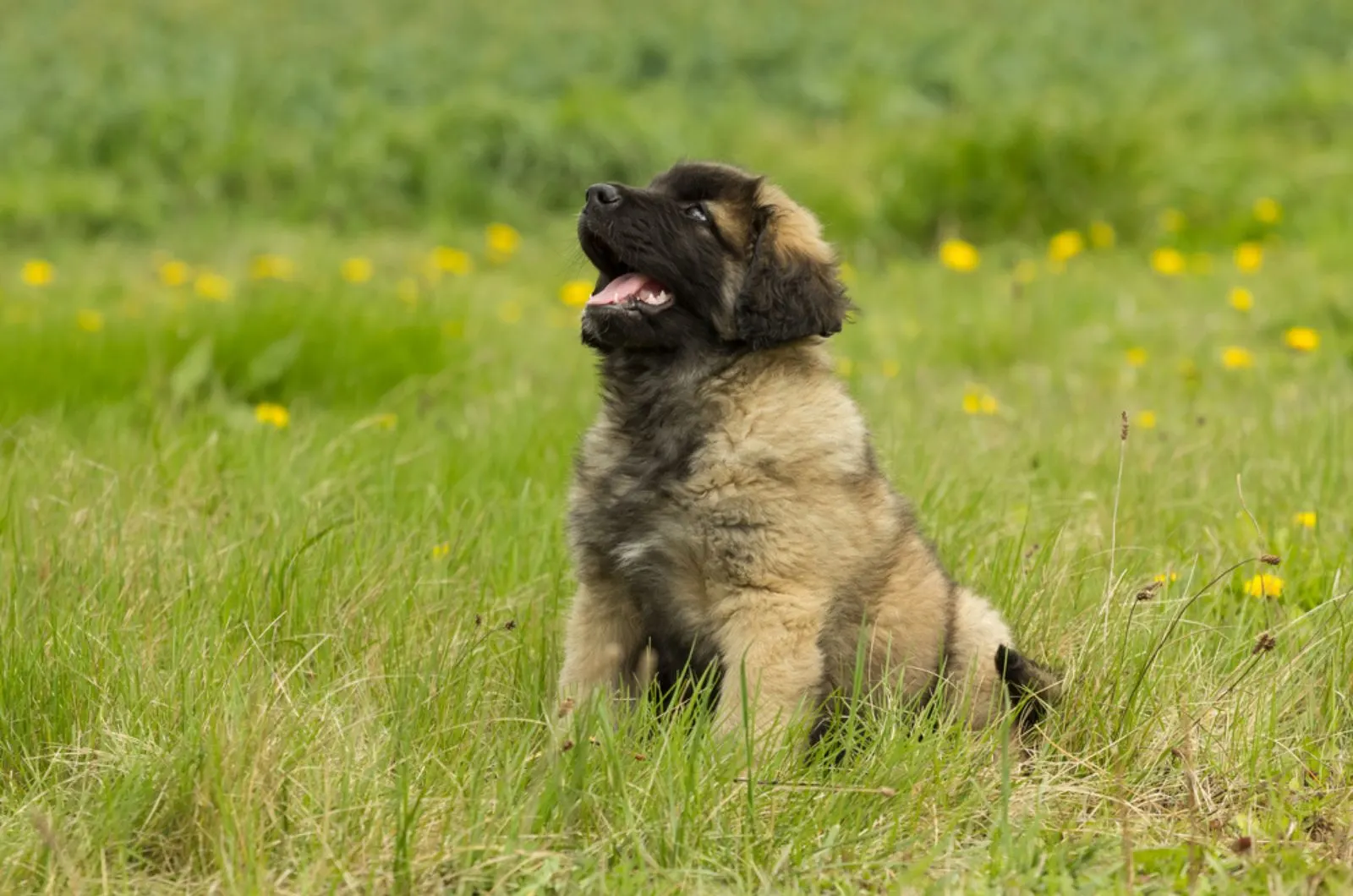 Moving from the UK to the US with their first Leonberger, Tesla, Llondel has managed to create a bloodline that includes champions and grand champions from California's best Leos.
Showing their dogs with great success in the States and UK requires a certain standard, so all of their dogs have been DNA tested for the common genetic diseases found in the breed.
Their participation in the Canine Health Information Center (CHIC) program helps other Leonberger breeders improve the overall health of the dog breed and decrease the presence of congenital conditions in new litters.
All puppies come with a full parent pedigree, vaccination, dewormer, and vet check records. They are socialized by proper standards so as to be excellent therapy dogs once retired.
Naturally, Llondel is a member of the Leonberger Club of America (LCA), and their beloved Tesla is a Canine Good Citizen (CGC) ready to help humanity.
The Process Of Acquiring A Puppy
Getting in touch with the owners, Susan Van Valkenburg and Dave Hough, is easy. You have a phone number, email address, and contact form. You can try sending them your questions or inquiries on the Facebook page provided below.
Because the Leonberger breed is somewhat of a niche, pricing information is not disclosed. We can safely assume that the cost of their puppies coming from champion bloodlines is going to be a couple of thousand dollars.
The same goes for deposit fees and transportation options. You will receive all of that and answers to anything you might want to ask in the reply.
Breeder Information
Address: San Jose, California, US
Phone: +1 408-493-5464
Email: [email protected]
Website: Llondel Leonbergers
Socials: Facebook
2. Yvain Leonbergers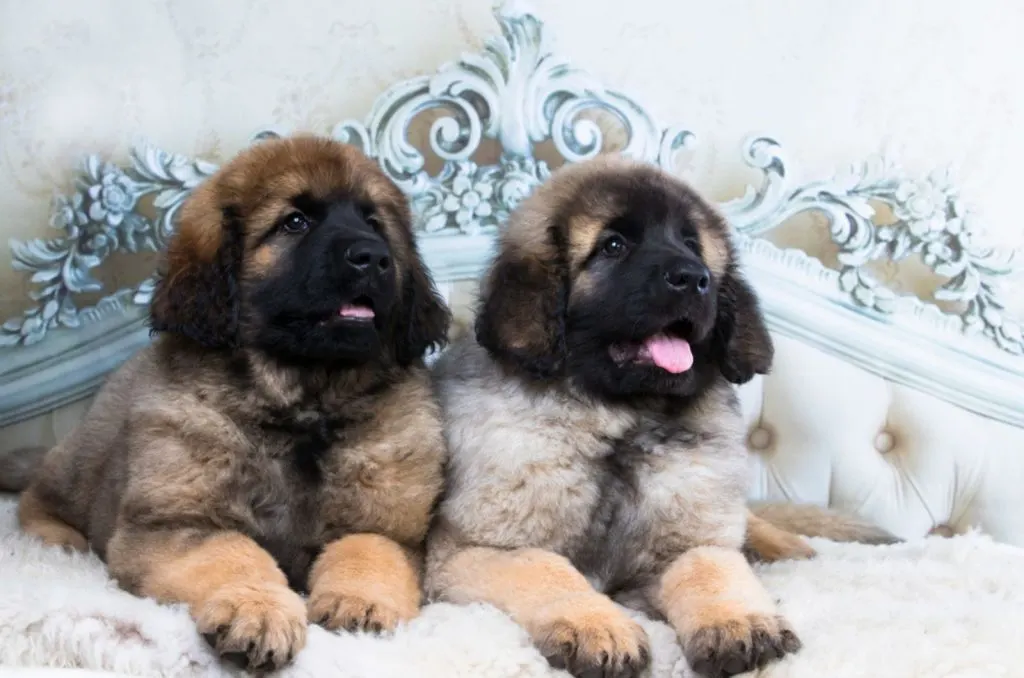 Jill Gonzalez Austin is among the most well-known Leonberger breeders. Her efforts to preserve breed standards according to American Kennel Club rules and further improve health and temperament are not empty promises.
Registered with the AKC and fulfilling all the required LCA member practices, her dogs are of sound health, with the adults being regularly DNA tested for Laryngeal Paralysis – Polyneuropathy (LPPN), Canine leukoencephalomyelopathy (LEMP), and Immune-mediated Hemolysis (IMH).
Joining other Leonberger breeders in the fight to extend the breed's average life expectancy, Jill is also a member of AKC's Bred with H.E.A.R.T. program. There are many more qualifications and badges that Yvain Leos earned but let us move on to the puppies!
Other than being balls of healthy hair, the Yvain puppies are socialized according to the Puppy Culture program so that you may enjoy raising them without fear of making a mistake.
The Process Of Acquiring A Puppy
Filling out a comprehensive puppy application form can get you right into the process of getting a Leo for yourself, but you can also contact Jill via phone or email.
Although there is no concrete information on pricing, deposit fees, or shipping, you will find a lot of info about current and future litters. There are weekly updates on the puppies' development you can follow to see how the pups are doing.
Keep in mind that the owner encourages people to meet a Leonberger before seriously considering purchasing one.
Breeder Information
Address: Austin, TX 78735
Phone: +1 512-585-2426
Email: [email protected]
Website: Yvain Leonbergers
3. Stony Creek Leonbergers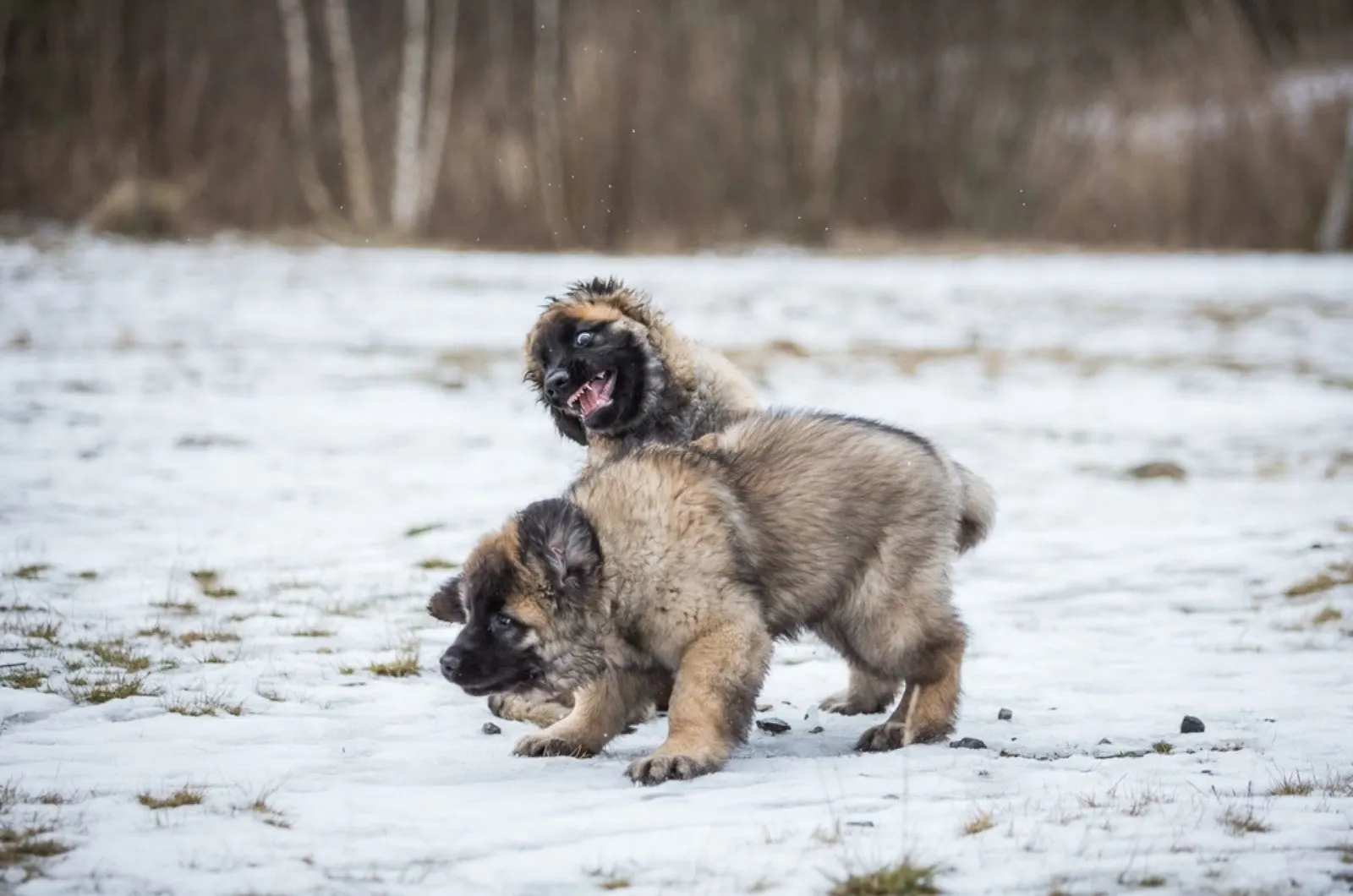 A Leonberger breeder made out of a mother-daughter duo, Carol & Rhyan, began breeding the Leo out of love. On their way to success, they managed to incorporate the bloodlines of several champion sires, creating a great lineage of their own.
If the seven years of life expectancy are not enough, Stony Creek themselves confirmed that their dogs live more than ten years. All of their health records are available, so you will have the full pedigree of the puppy's parents.
In addition, Stony Creek is an AKC and LCA member breeder that adheres to all health checks. Breeding is done only when there is a dog pairing that brings improvement to the bloodline. Genetic tests include OFA hip and elbow scores, CERF, LPPN, and
Vaccinations and dewormers are done by eight weeks of age, so all that is left for you and your new Leo puppy is to enjoy spending time together.
The Process Of Acquiring A Puppy
Carol & Rhyan prefer email for getting in touch the first time. After that, you will probably receive a reply with all the necessary information. We provided a phone number for you, but please be mindful of the owners' wishes regarding the first inquiries.
You will find a puppy questionnaire to be filled out and used as a form of reserving a puppy and putting your name on the waiting list.
All the puppies are sold on AKC limited registration contracts, which means you will be contractually obligated to spay or neuter your dog. The $1000 deposit fee is non-refundable, and only the breeder can transfer it to another litter in case no puppy fits your family.
The total cost of a Stony Creek pup is $3500. The deposited amount will be counted towards the final price. Shipping via car or air cargo is not available, but you can arrange for a flight nanny to bring the puppy to your closest airport. Of course, you are free to come in person too.
Breeder Information
Address: Romeo, Michigan, US
Phone: +1 586-752-6937
Email: [email protected]
Website: Stony Creek Leonbergers
Socials: Facebook
4. Gray's Winding Roads Leonbergers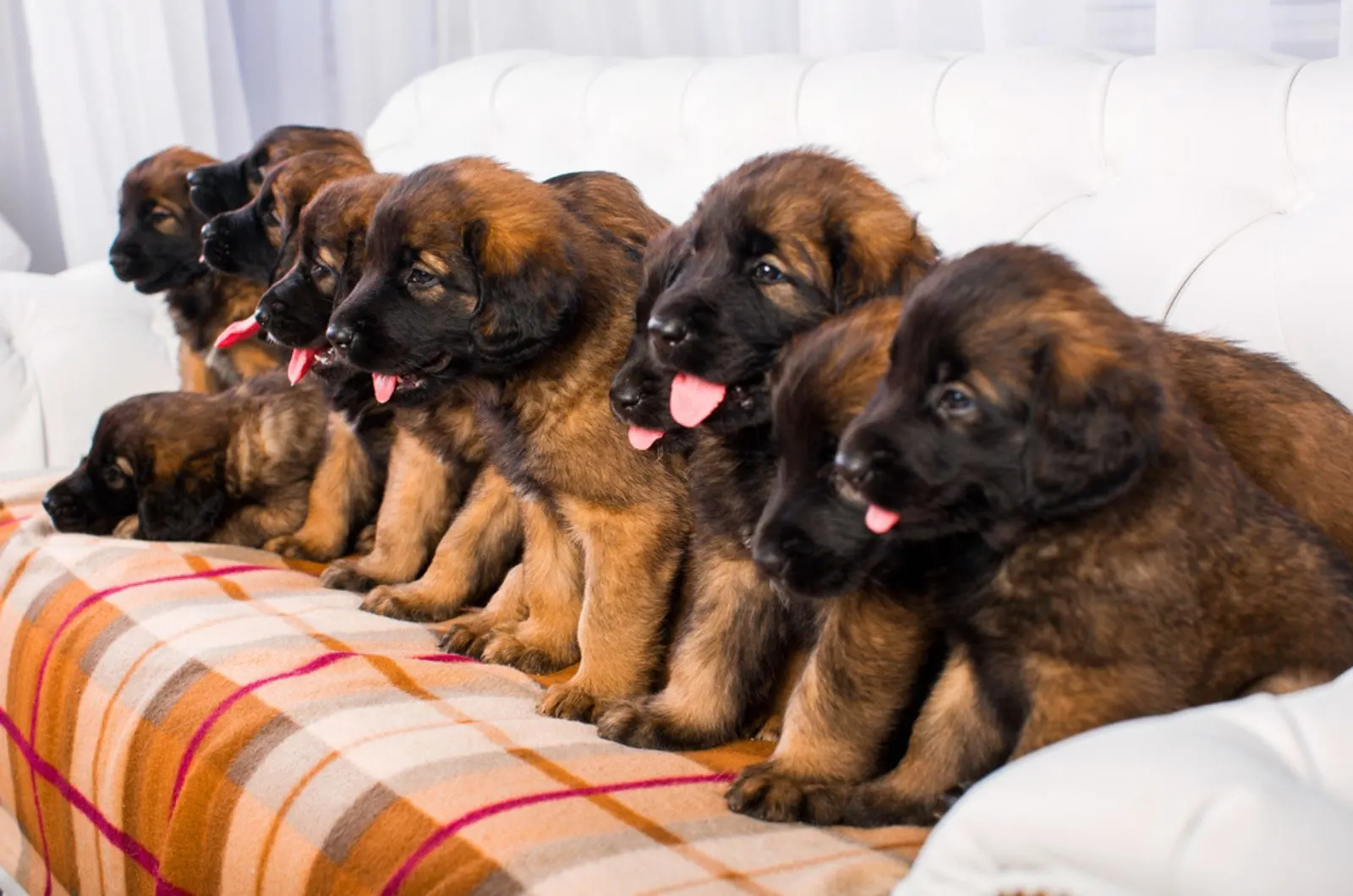 One of the most renowned dams in the Leonberger breeder business comes from Winding Roads. Her name is "A Walk Through With The Daisy's" or Daisy for short.
As a member of the American Kennel Club and Leonberger Club of America, Gray's Winding Roads produces healthy Leos with a temperament worthy of the Paws for Mental Health (PMH) certificate.
The breed seems to be held in high regard when it comes to therapy work, and Winding Roads' puppies are socialized through the Puppy Culture program that prepares them for such tasks.
Taking part in the Orthopedic Foundation for Animals' CHIC program, the owner, Linda Gray, takes breeding for health seriously. Adult dogs all have clear OFA elbow and hip grades, as well as LPPN, LEMP, and IMH DNA tests.
Puppies come with records of all vaccinations, dewormers, and vet checkups. Parent pedigree spanning generations is included with every puppy.
The Process Of Acquiring A Puppy
Although the only site you can see some of their puppies is the Facebook group, we provided an email and phone number to ask your questions away.
Considering the prices of Leonberger breeders with similar success in the show ring and breeding therapy work dogs, you are probably looking at around $3000+ in puppy acquisition cost.
Regarding deposits and shipping options (if any), you will have to inquire about that information. Keep in mind that the contracts are AKC limited registration, which means you sign a spay/neuter contract as well.
Breeder Information
Address: Marion, Ohio, US
Phone: +1 419-261-2877
Email: [email protected]
Website: Gray's Winding Roads Leonbergers
Socials: Facebook
5. Masonhaus Leos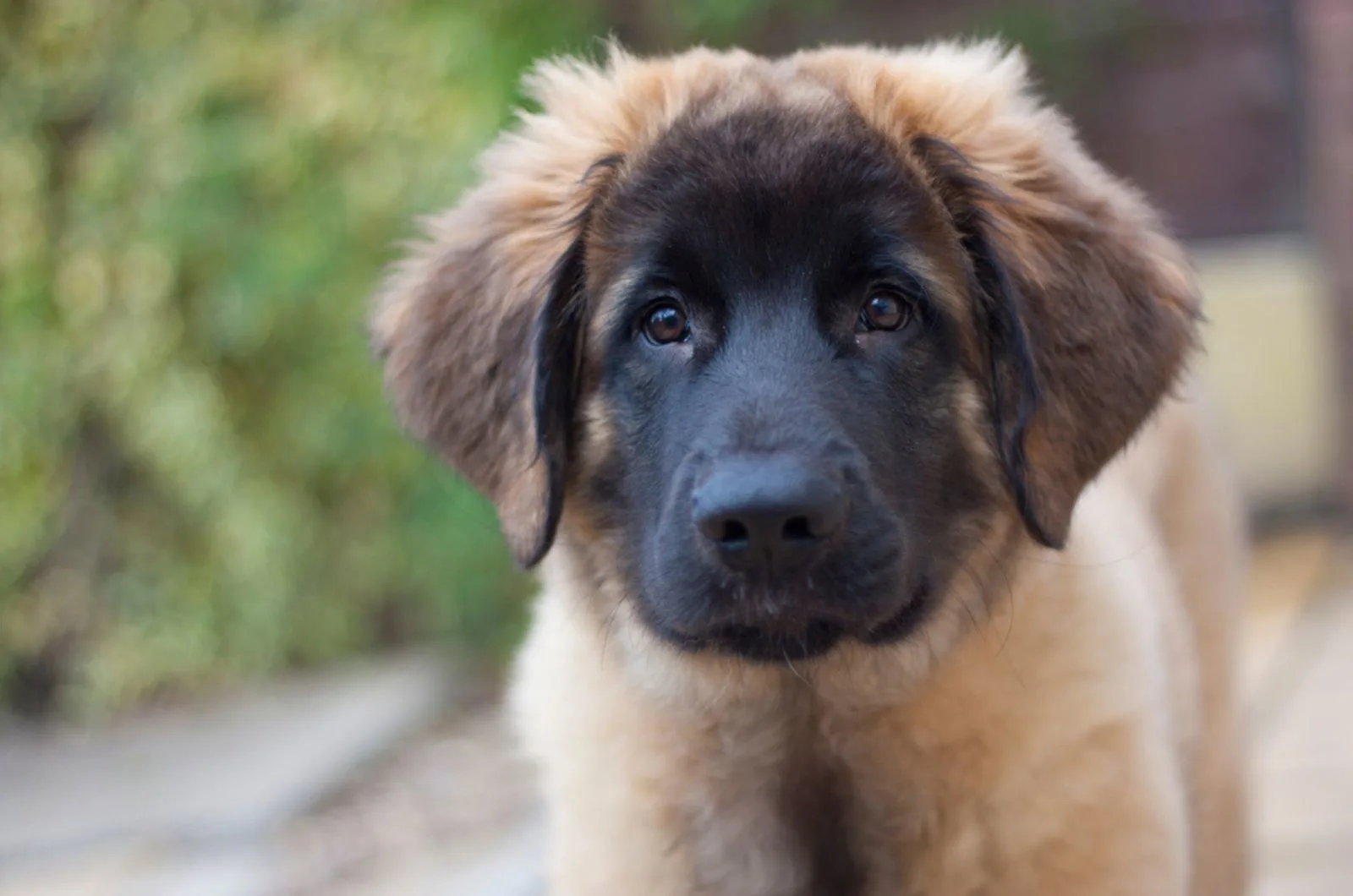 Moving to the East Coast, we have a Leonberger Breeder of Merit and a member of the LCA in Masonhaus. Building up their bloodlines from the ground up, the owners of Masonhaus managed to produce several champions and grand champion dogs, with the most popular being Mason.
Health screens for the usual genetic disease suspects are performed on every adult Leonberger at Masonhaus, while puppies receive all first-round shots and dewormer by the time they are ready to join your home.
If you were wondering about socialization, Masonhaus uses the Puppy Culture program and Early Neurological Stimulation method to prepare the puppies for all the noise and flashing lights in the world.
Their testimonial page overflows with excellent comments and not only regarding the health and temperament of the dog but also the owner's (Karen) availability and willingness to help with any question or issue. That is crucial for those who are first-time Leonberger owners.
The Process Of Acquiring A Puppy
Calling the WA phone number, sending an email, or just filling out a simple contact form will get you ready for some Leonberger information. The Facebook and Instagram profile provided below might be useful if you want to send a DM instead of calling or emailing.
The puppy application does not mean you are guaranteed a puppy from the breeder, but it will put you on the waiting list for the next litter. Generally, you will sign a pet contract that requires you to spay or neuter the dog after two years of age.
Pricing, deposit fee amounts, and shipping options are not disclosed on the website, but you will certainly know it all once you have had a chat with Karen. Keep in mind that you might have to answer a few more questions after filling out the application.
Masonhaus offers stud services, too, about which you can inquire at this link. If you plan on breeding the dog purchased at their kennel, you will have to present a very compelling breeding program to receive a full breeding rights contract.
Breeder Information
Address: Oak Ridge, New Jersey, US
Phone: +1 973-208-6179
Email: [email protected]
Website: Masonhaus Leos
6. Gooddog And AKC Marketplace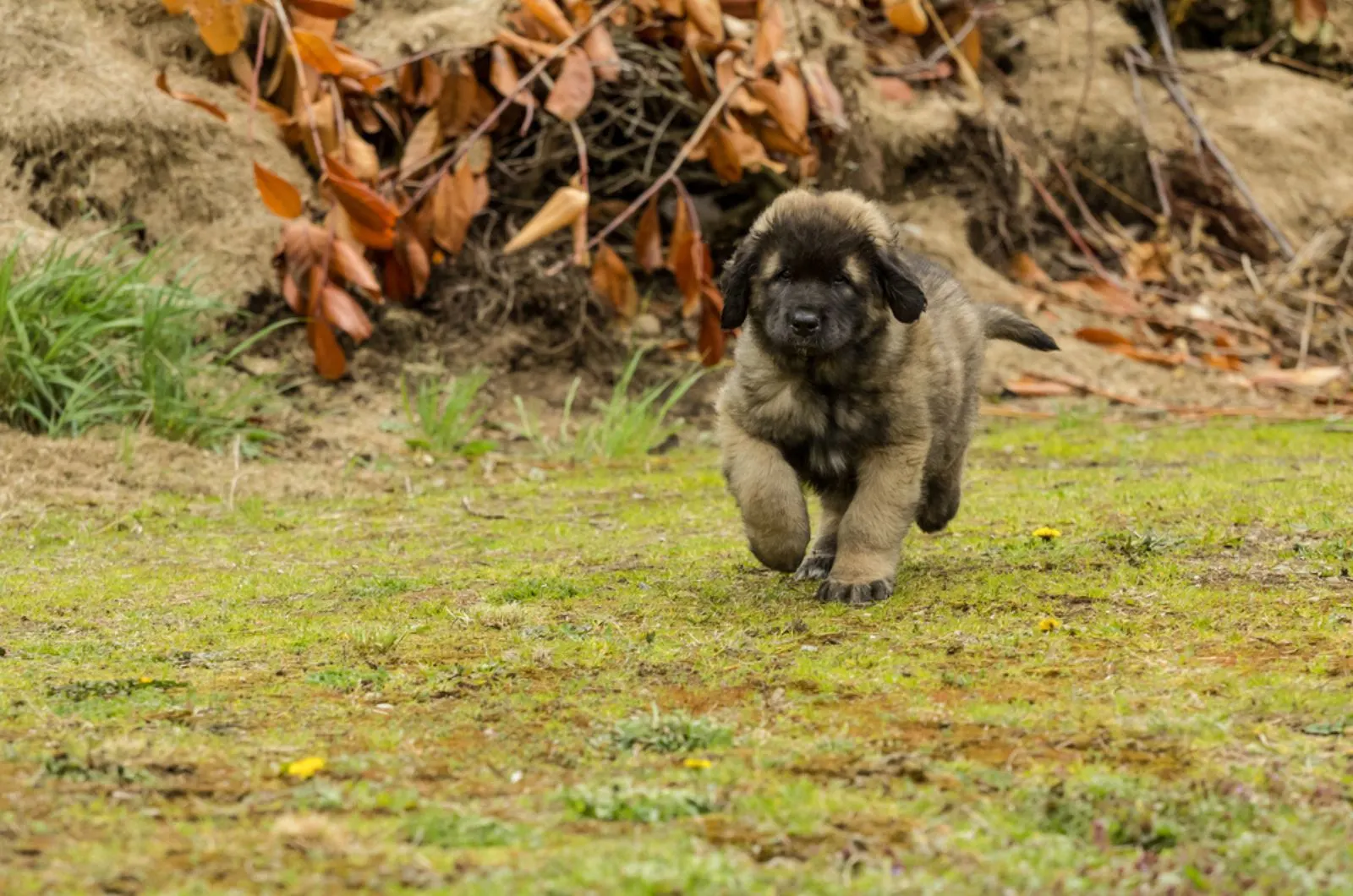 Some breeders prefer staying offline with their business, especially with a breed such as the Leo. All of the Leonberger breeders listed above produce exceptionally healthy and well-behaved dogs, but there are many more without their own websites or social media accounts.
For that reason, I included the Gooddog and AKC Marketplace Leonberger landing pages for you to browse. You can rest assured that all of the breeders on these platforms breed healthy dogs with certificates, pedigrees, DNA testing, living conditions, etc.
Regular sanitary, breeding, health, and legal inspections by AKC and Gooddog professionals will earn breeders a ribbon or badge confirming the regularity and legitimacy of all claims.
Conclusion
These are the best of the best among Leonberger breeders in the US. Their proven track record of championship bloodlines makes them a safe bet for whatever role you envisioned for your new lion dog.
An honorable mention goes to Lisa Stanford's Shady Grove Leonbergers, which produces amazing dogs but does not have a webpage with information. The Facebook profile linked above has been inactive for a while, but the contact information should be correct.
Due to the breed's rarity in the United States, you will see that all Leo breeders work together to preserve and promote the breed. Owning a Leonberger is a major commitment, and many of them will tell you that.
However, you should be aware that the cost of maintaining a one-hundred seventy-pound dog will be high. Food and veterinary bills are only part of the difficulty. Due to its size and activity requirements, you will have to properly train it, go on intense walks daily, etc.
Just like all the amazing Leonberger breeders in this article, I advise you to meet one in person and have a chat with the owner. See what they say other than loving the dog, as we all would. Keep in mind that living in an apartment will be tougher on both you and the dog.
Read Next: Detailed Leonberger Growth Chart For All Dog Lovers