Ahh, Labrador retrievers… the most sensitive hotheads in the dog world. With a temperament that any dog owner would wish for, this gun dog breed has the hearts of humans across the world in a knot.
Every single Lab is unique, and more often than not, they choose their owners instead of the other way around. I have the great pleasure of guiding you through all the worthy Labrador breeders in Colorado.
Because dog choice is not something I take lightly, you will bask in the glory of only the highest quality breeders. I hope you will go through their galleries, too, because a Lab's photo is worth a thousand clicks.
Labrador Retriever Puppies For Sale In Colorado
1. Tovah Labradors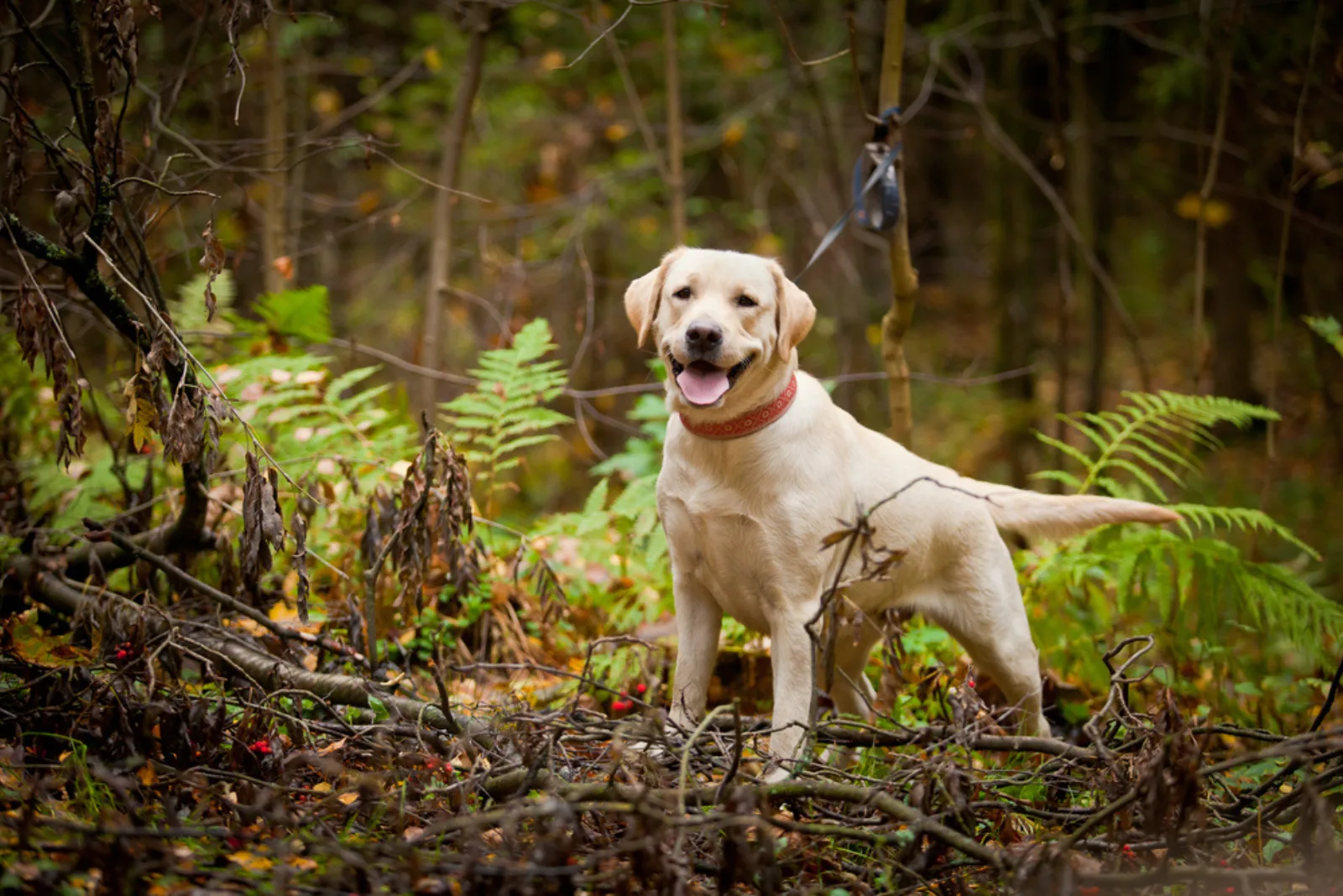 Hunters, conformation competitors, and families with children beware: Tovah Labs have an incredibly addictive personality.
It is not only their character that causes addiction — they look like dogs from a fairy tale. If you get a puppy from Tovah, you can be sure they received their vaccinations, health certifications, and deworming.
All their dogs are AKC registered with incredible pedigrees. Preparing them for new homes, Tovah put their puppies through the best socialization method there is — raising them in the family home, surrounded by children.
At Tovah Labs, only the AKC-recognized colors, chocolate, black, and cream, are bred. They strongly oppose breeding silver labradors due to questionable selective breeding.
The Process Of Acquiring A Puppy
You begin the Lab adventure by contacting the owners via email or phone. They give you a questionnaire to fill out and match you with the dog that best fits your wishes. All Labs are sold exclusively on a limited AKC registration contract.
Once approved, you have to pay a $500 deposit fee to reserve the puppy. Keep in mind that the deposit fee is valid only for puppies under six weeks of age. If you find a puppy over that age, you will have to pay the full amount (contact the owner for pricing).
At five weeks old, the puppies that best fit your description at the beginning can be chosen, and the remaining balance must be paid before the puppy is ready to leave. At eight weeks, the puppy will be set for its new forever home. Airplane shipping is available for a $500 fee.
Breeder Information
Address: 250 Hwy 105, Palmer Lake, CO 80133
Phone: +1 719-481-9004
Email: [email protected]
Website: Tovah Labradors
2. LaMorris Labradors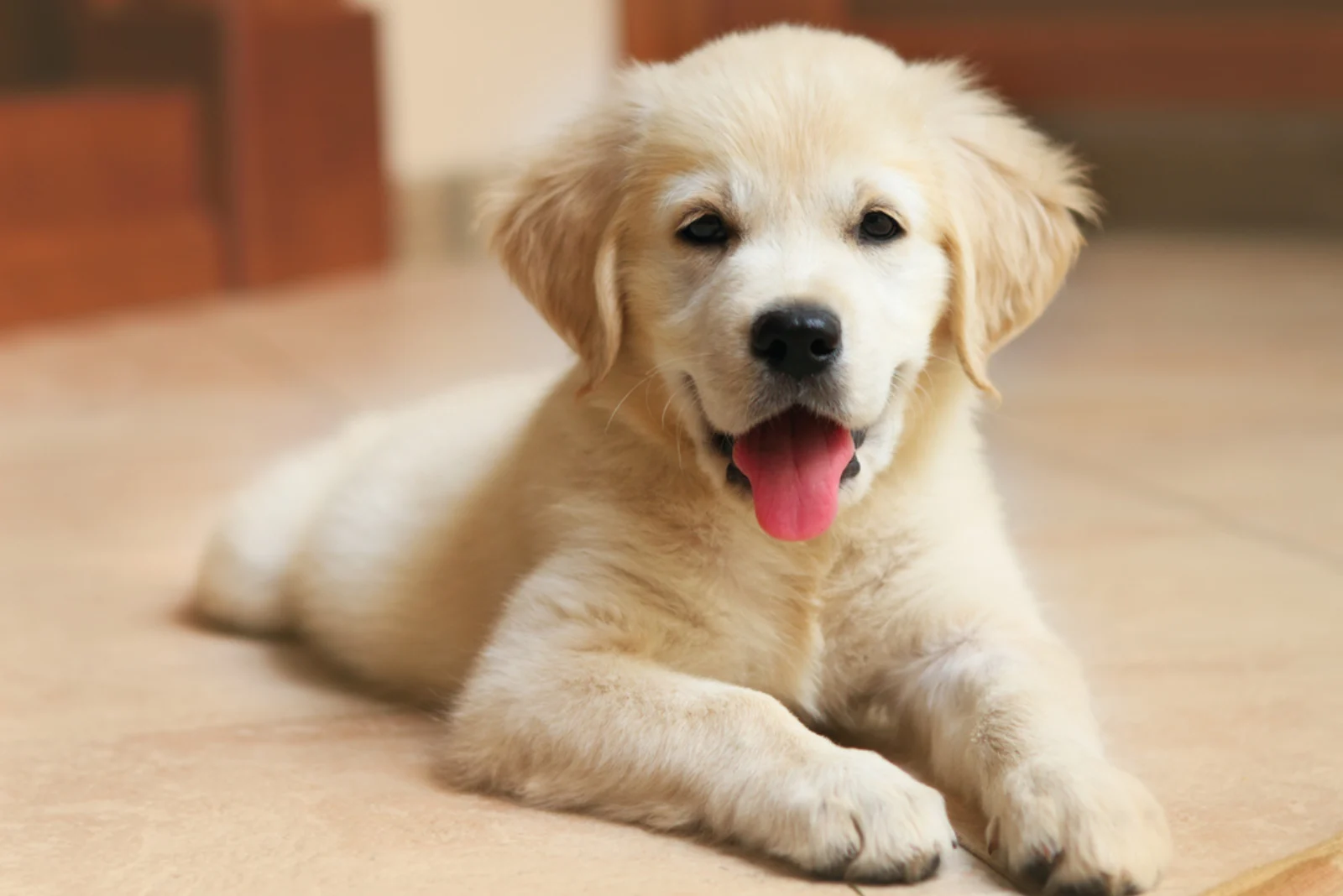 The owner, Bill LaMorris, cannot be blamed for developing a soft spot for chocolate Labs. As his first Labrador breeding color, they remain the star of the show.
Dual-purpose Labradors bred by Bill have an excellent two-in-one companion and hunting dog temperament. They are fit as a fiddle with health clearances. The specialization in Chocolate Labs means that the breeding program is something special.
Bill says that they use frozen semen from dogs that passed away or are on the other side of the world to produce the ultimate Chocolate Lab. The dedication to having the perfect balance of physical attributes and temperament in a Lab means health screens and certificates are a must.
The Process Of Acquiring A Puppy
Email, phone, and a contact form are all at your disposal. To start the process, you must fill out the adoption application and then wait for them to contact you.
The waitlist is long, so you will have to reserve your puppy by paying a deposit fee. You will have to ask the owner about the deposit amount and puppy pricing. All the dogs are sold on an AKC limited registration.
Breeder Information
Address: Pueblo, CO
Phone: +1 719-696-0637
Email: [email protected]
Website: LaMorris Labradors
Socials: Facebook
3. Heatherdowns Labradors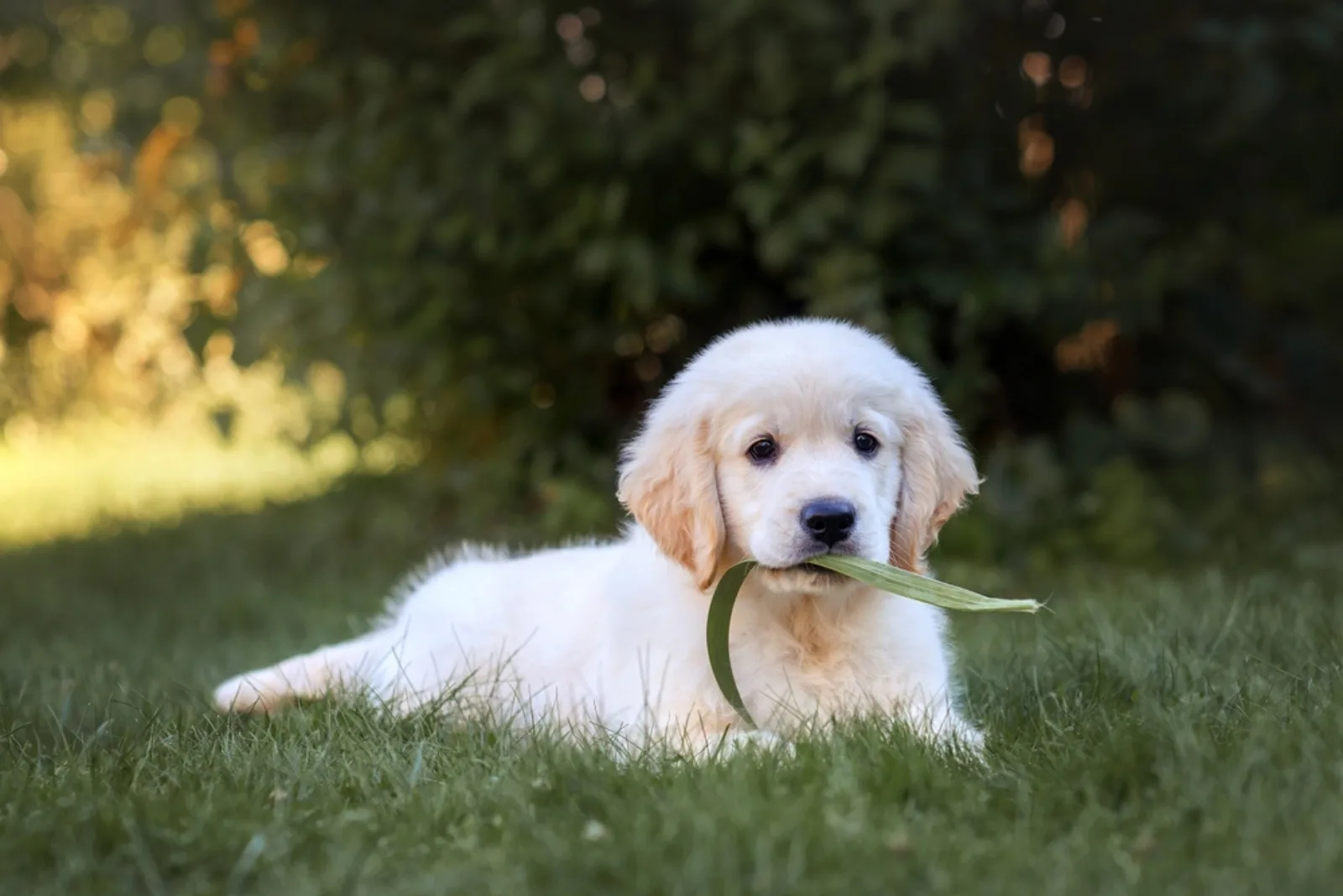 Breeders who established themselves with more than twenty years of breeding champion lines without compromises are always a good choice. Heatherdowns has been around for long enough to polish their own Labrador bloodline. They have fox-red Labs too.
Adhering to all AKC standards guarantees you will get a show-ready dog that will be a splendid family pet. Their business is approved by Douglas County under Use by Special Review, and the dogs are cleared for genetic disease, including, among others, PRCD, EIC, and dysplasia (OFA test).
Their dogs are accomplished show, hunting, and service dogs. They go through a meticulous process of Early Neurological Stimulation (ENS) and are certified for therapy dog duty. Heatherdown provides a one-year health guarantee.
The Process Of Acquiring A Puppy
Contact options include email, contact form, and phone. Their site has a web store where you can see available puppies from different litters (pairings). Prior to contacting them, you should already know which puppy you want.
A deposit fee of $350 is mandatory for puppy reservation, and the full price is $2500. You can pay both through the web store as it accepts all types of credit cards. There is an option for progress payment if you wish to pay in installments instead of the full amount before shipping.
Heatherdowns sells puppies on both limited and full AKC registration contracts. Shipping is not available, and you will have to pick up your puppy in person. Contact the owners for possible delivery arrangements.
Breeder Information
Address: 8600 Elliott Dr, Franktown, CO, United States, Colorado
Phone: +1 719-661-1422
Email: [email protected]
Website: Heatherdowns Labradors
Socials: Facebook
4. Kindred Pup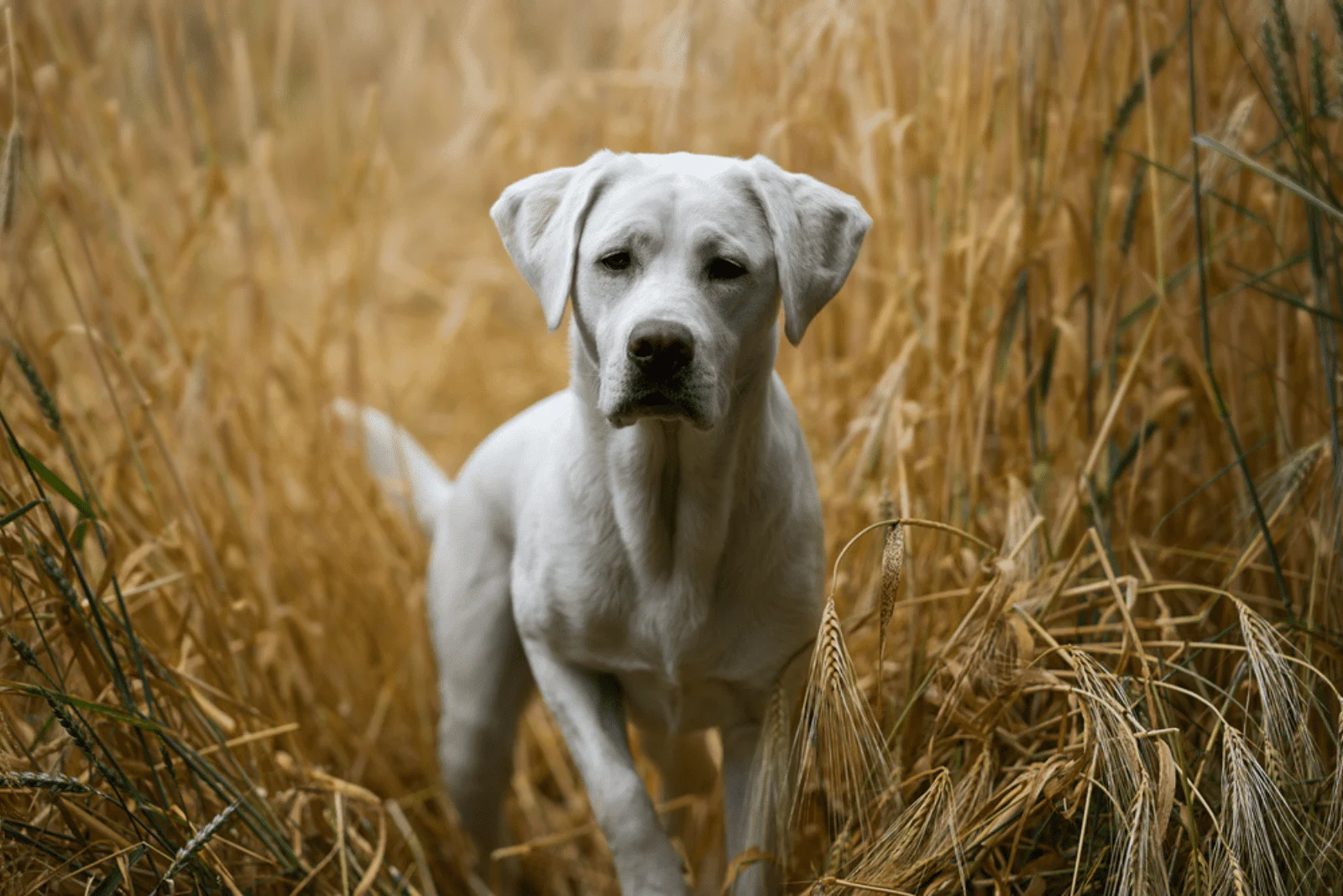 Actor dogs, hunting dogs, show dogs, companion dogs, art model dogs, and more — this is what you get when working with a family-owned Labrador breeder.
Producing litters only for demand is not the right way, and Kindred Pup knows it. This is why their dogs are from world-renowned champion lines. The process of selecting the right dogs to mate shows their dedication to preserving the English Labrador breed standard.
All of their quality Labradors are health screened and micro-chipped. The health guarantee covers many genetic conditions, including, but not limited to, a hip guarantee. Of course, the Orthopedic Foundation for Animals (OFA) performs all the required tests.
Obviously, you do not need to worry about health issues. What other worry has Kindred Pup cast away? Their puppies go through crate training to make it ridiculously easy for you to choose them.
The Process Of Acquiring A Puppy
You can choose to send an email or fill out the puppy application form. If you opt for the contact form, then you will receive an automated email first with the FAQ and some starting points.
The required deposit fee for reservation and pricing are not disclosed on the website, so you will have to discuss it with the owner. Shipping to any major airport within the continental USA is possible.
Note: Kindred Pup has moved to Tennessee, but the operation remains unchanged, and they often travel with their puppies to Colorado.
Breeder Information
Address: Chattanooga, TN, United States, Tennessee
Email: [email protected]
Website: Kindred Pup
Socials: Facebook | Instagram | YouTube
5. Bear Creek Labradors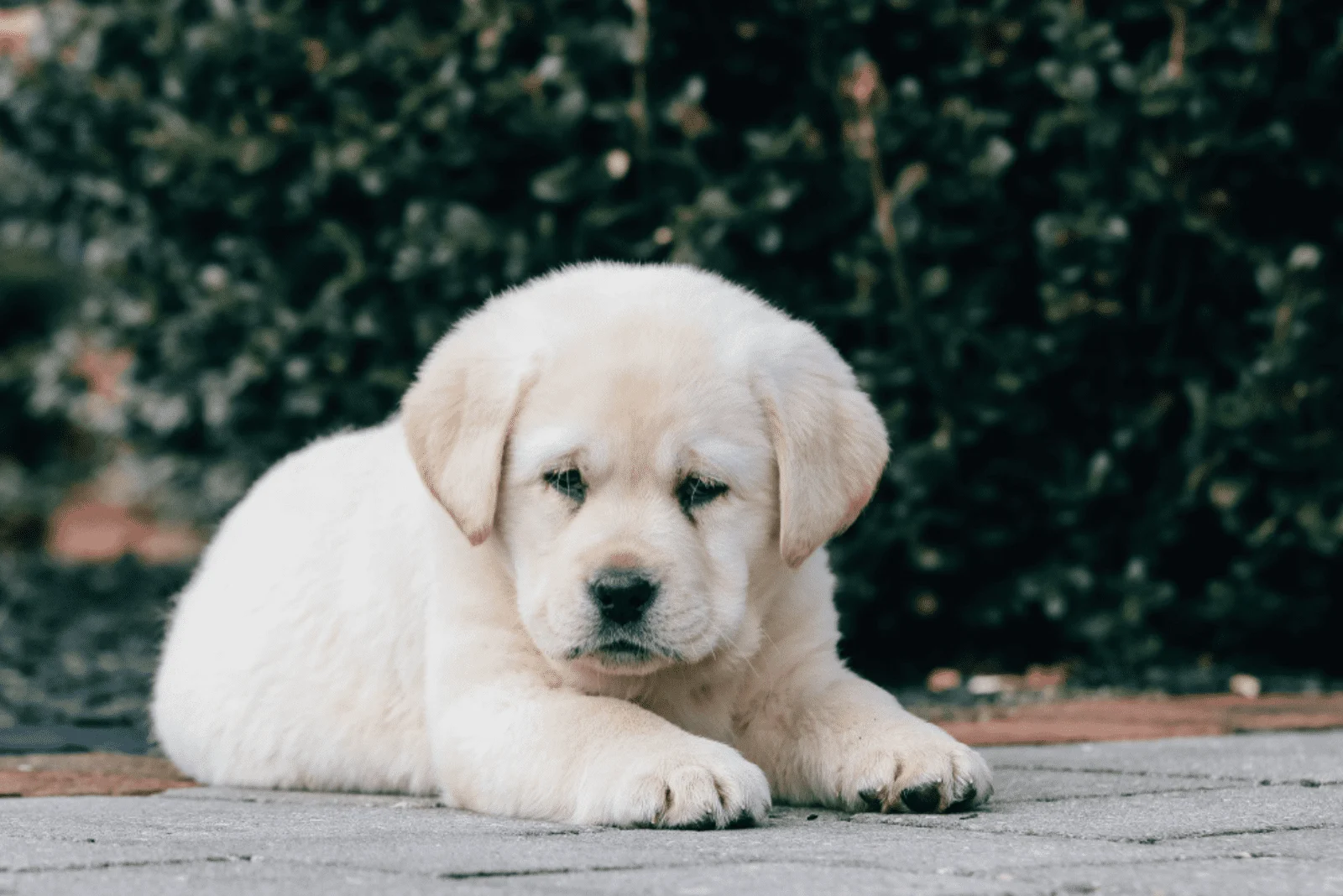 In Craig, Northwestern Colorado, three and a half hours away from Denver, there is a property where Labradors thrive. They hunt waterfowl, play, eat, live with their family and work to become the best companions. The place is called Bear Creek.
Whether you are an avid hunter and need a dog with excellent hunt test marks or a family in need of some crazy energy around the house, this breeder will have the dog for you. All of their dogs are AKC registered, so conformation events and dog shows are an option too.
Vaccination, deworming, health screens, and a twenty-six-month eye and hip guarantee are included in the puppy price. The puppies are raised with the family and go through the best housebreaking training.
A track record of dogs who "built" their careers as K9 narcotics dogs, service dogs, or obedience champions tells you about the quality work Bear Creek is doing.
The Process Of Acquiring A Puppy
Get in touch by calling, faxing, or emailing the owners. Once they reply, you will be able to put in a deposit fee to get your name on the waiting list. Puppy pricing ranges from $1500 to $2000, and the best course of action is to ask Bear Creek about individual puppies.
Shipping by air cargo is possible and needs to be arranged with the owner seven days prior to your puppy being ready for departure. You can, of course, pick up your Lab in person.
Breeder Information
Address: 2430 E. Victory Way, Craig, Colorado 81625
Phone: Voice: +1 970-824-3693 | Fax: +1 970-824-7567
Email: [email protected] | [email protected]
Website: Bear Creek Labradors
Socials: Facebook
6. Whispering Pines Labradors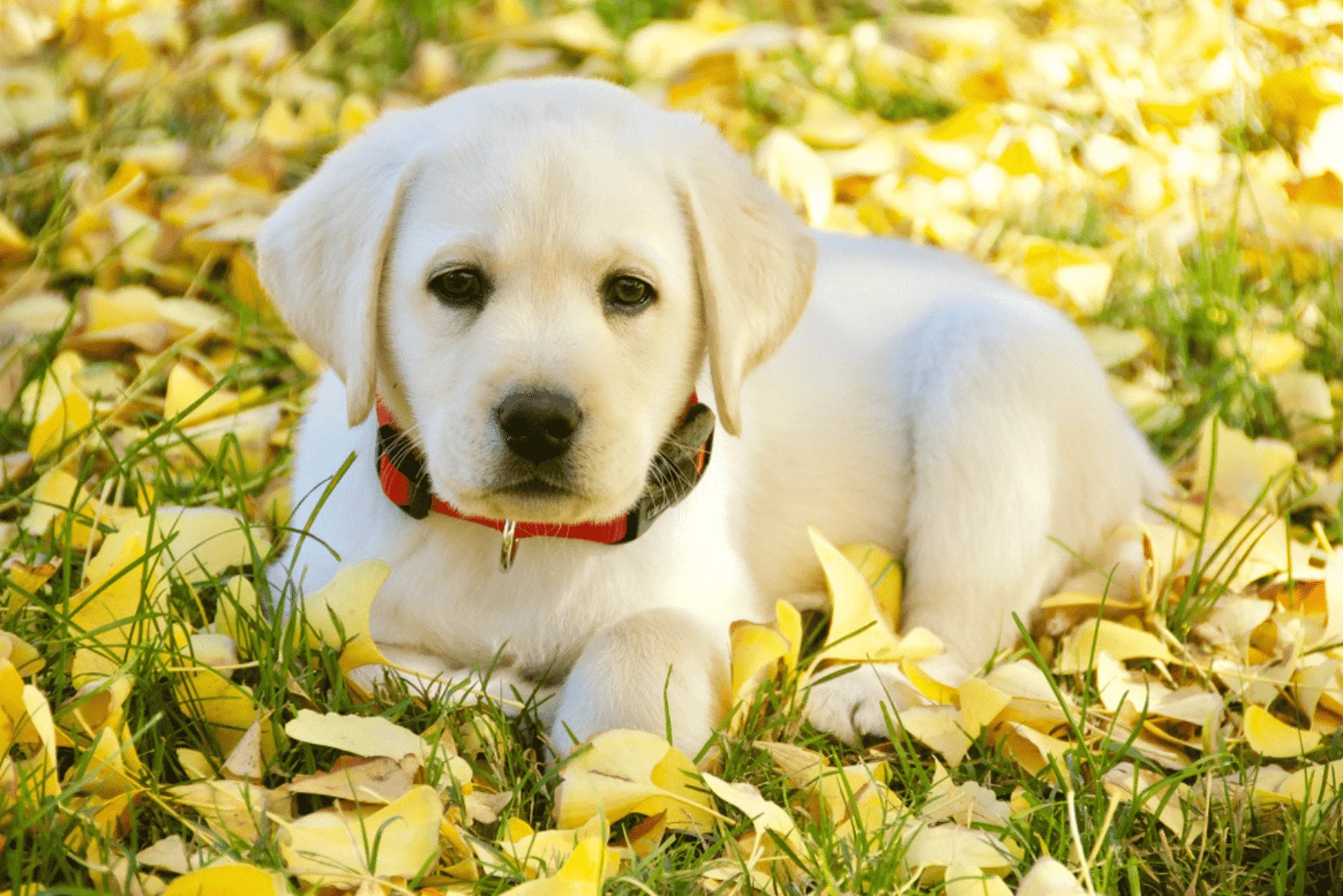 Whispers of a great Labrador breeder have finally reached your ear. You hear rumors about amazing quality Labradors that adapt to new homes like they have lived two lifetimes in them. I can confirm the whispers were truthful.
Top health conditions, AKC registered, according to breed standards, and with a health guarantee, Whispering Pines Labs are a bucket list entry — you have to own one in your lifetime.
If you are worried about how one will use your freshly installed doggy door, do not worry, as they learn this before the fifth week of their life. Applause is in order. I heard you thinking "but are they pott…". Yes, they are potty trained. You are welcome.
In addition to the standard ones, they offer a wide variety of colors, such as charcoal, white, ivory, and silver. Read our article on all of the Labrador colors to know which one is your favorite.
The Process Of Acquiring A Puppy
Whether you choose an online way of contacting the owners or by phone, you will receive a reply in no time. You can discuss the character of your future lab, and Whispering Pines will set you up with the closest-to-spec puppy.
Pricing depends on colors and ranges from $1500 to $2000. It is best to ask the owner for the price of a particular puppy. An undisclosed deposit fee is required for the reservation, and the remaining balance needs to be paid a week prior to your puppy having its bags packed.
Personal pick-up is available, but you can discuss alternative shipping methods with the owners. There will be an additional fee for this.
Breeder Information
Address: 48607 County Road X, Burlington, CO 80807
Phone: +1 719-422-1660
Email: [email protected]
Website: Whispering Pines Labradors
Socials: Facebook
7. Iron Mountain Pointing Labs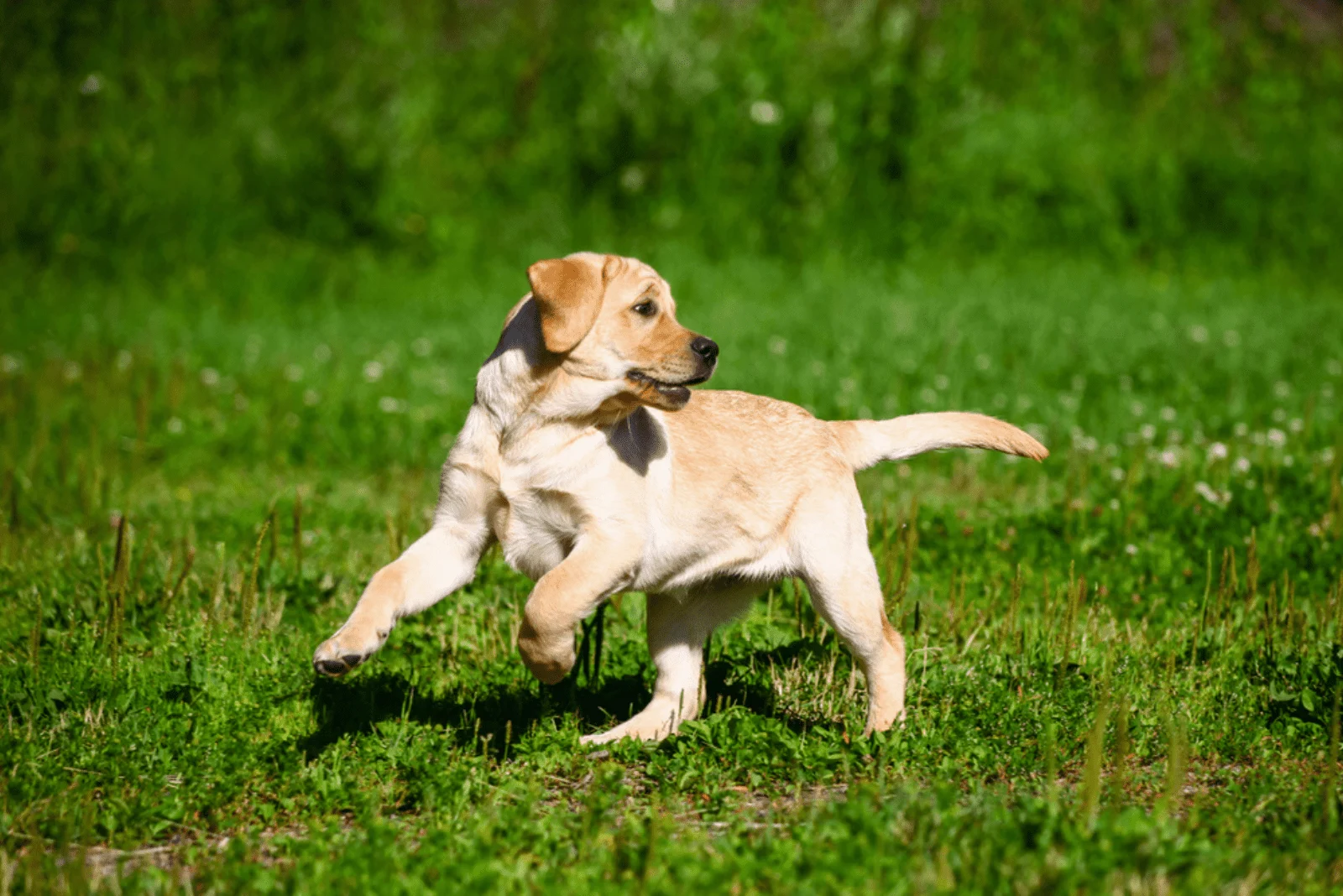 I just wanted to point you in the right direction. Iron Mountain specializes in fox-red Labradors. This is the darkest shade of the default yellow color. Producing quality Labradors with this color is a massive effort, so let us see how they do it.
These dogs have a strong hunting drive and are exposed to birds while they are still tiny puppies. Perhaps they are not the best choice of pet if you have a pet parrot, but I am sure they would get used to it.
In terms of health, these are as healthy as a Lab can get. Genetic and OFA tests are performed to ensure there are no congenital conditions within the bloodline, and for that, you get a twenty-six-month eye and hip guarantee.
Vaccination, deworming, and dewclaw removal are all a done deal by the time you are there to bring your new hunter/huntress home.
The Process Of Acquiring A Puppy
If you prefer online contact, there is an email address and contact form. Calling the number provided below is also an option.
Reserving a puppy after getting in touch is as easy as depositing $500 and filling out and signing the contract. Puppies cost $3000, and if you are wondering why so steep, well, this is a difficult color to breed well.
For transportation options, you will have to discuss them with the owner, but personal pick-up is available, so you are safe in that regard.
Breeder Information
Address: Berthoud, CO 80513
Phone: +1 720 341 9137
Email: [email protected]
Website: Iron Mountain Pointing Labs
8. Albrecht Farms Labrador Retrievers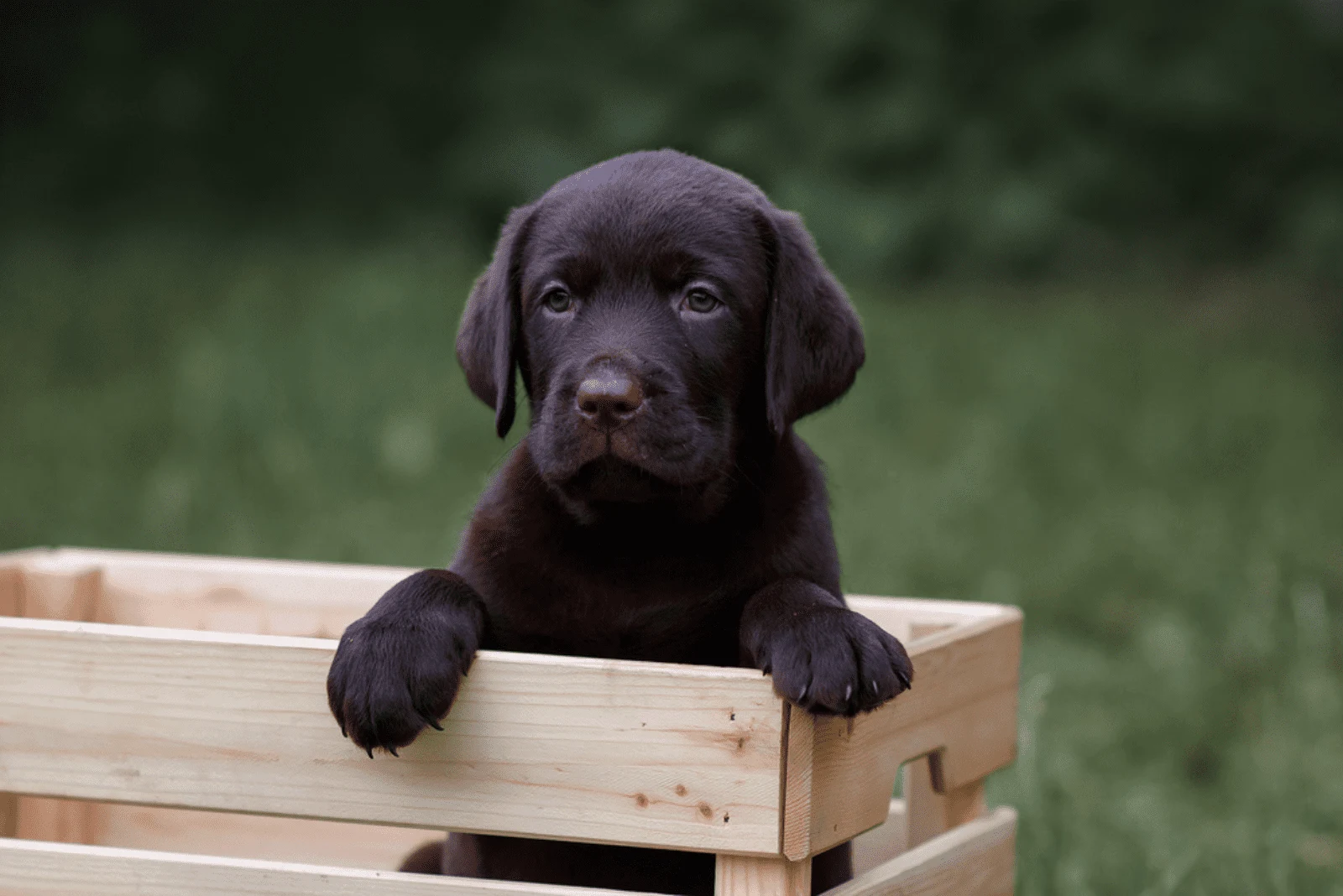 Farms and Labradors are a match made in heaven. All the birds and animals to chase give great pleasure to Labs, and a family-owned breeder like Albrecht Farms is no common kennel.
Their retrievers are dual-purpose dogs — hunt by day and love your family every day! Dewclaws removed, vaccinations done, deworming — check, AKC registered — check, full health screen — heck yeah.
A twenty-six-month hip guarantee is included, with a one hundred percent money return in case the dog does have hip dysplasia. Raised by the family, the puppies' socialization skills are high, and you can expect a balanced family dog.
Albrecht Farms is also part of AKC's B.R.E.D. with Heart Program, a member of the National Labrador Retriever Club, and have a Responsible Breeder ribbon on Gooddog. No lack of references there.
The Process Of Acquiring A Puppy
Good news for those who prefer instant online communication: there is a live chat on their website. Other than that, you can send an email, fill out the contact form, or give them a call.
There is no information on deposits, pricing, or shipping methods, but I am sure you will get prompt answers to everything you want to know. The contracts are for a limited AKC registration, but full registration might be something the owners are willing to discuss.
Breeder Information
Address: Parker, CO 80134
Phone: +1 720-443-7466
Email: [email protected]
Website: Albrecht Farms Labrador Retrievers
Summary
Get yourself a proper Lab from one of the nine best Labrador breeders in Colorado. Avoid those horrible puppy mills and unethical breeders at all costs, and if you choose to go with breeders that are not on the list, make sure to thoroughly check their practices.
Always ask breeders to provide you with references. If they are not transparent about what or how they breed their dogs, you should not consider buying from them. Alternatively, you can always go for a rescue Lab and cut the acquisition cost.
Whichever road you take, make sure it is the high road. Keep those LabraDOORS open.