PupVine is all about unusual dog friendships because, you know, they're the most sincere forms of friendship. Can we get more unusual than these dog and horse buddies? I don't think so.
Dogs can be quite the equestrians. Don't believe me?
Check out these pups that went viral for loving horse companionship more than canine.
The Unplanned Photoshoot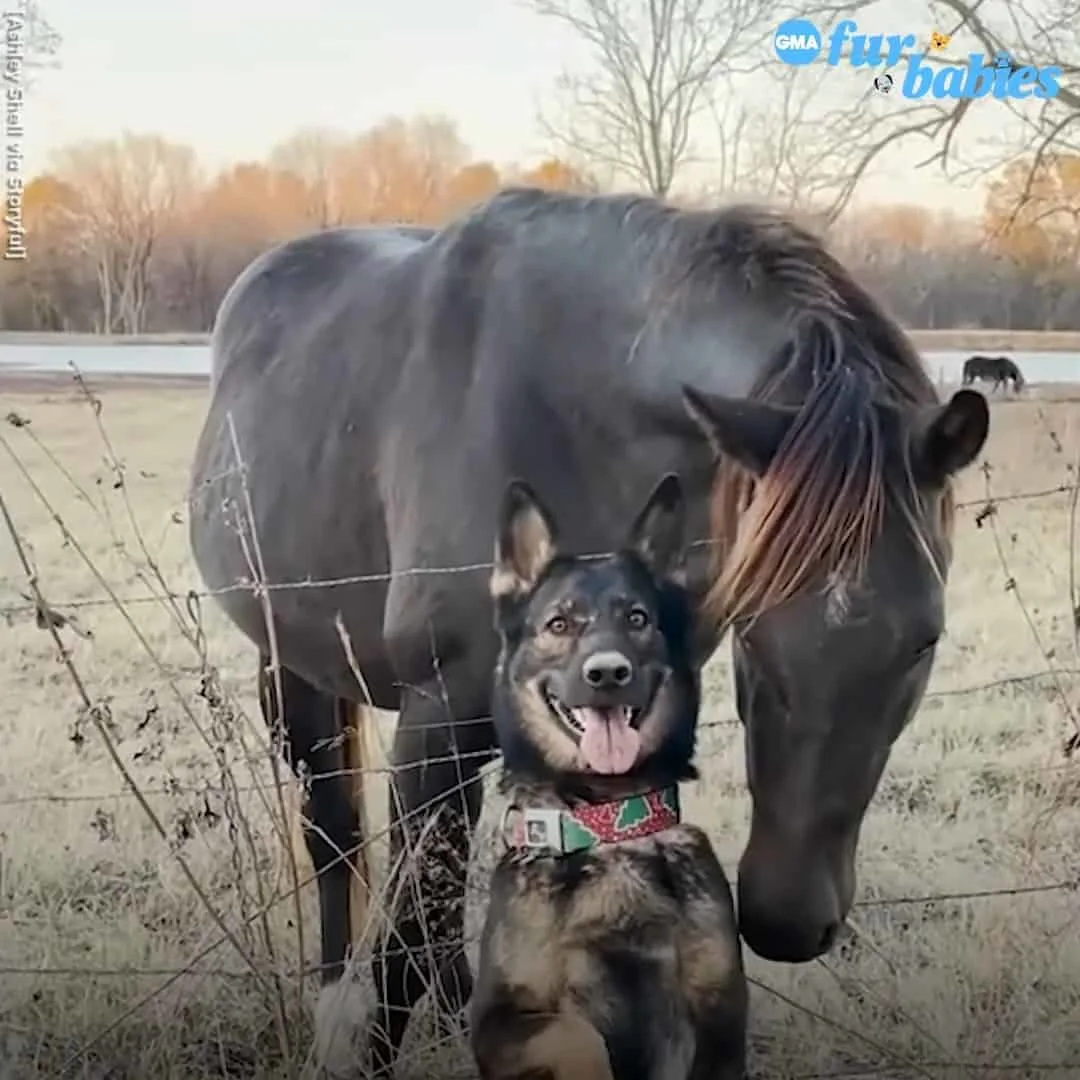 Ashley Shell, a TikToker known for having lots of German Shepherds at home, took a walk one day, bringing along her buddies, Ryker and Kai. What was supposed to be a regular daily walk turned into a spectacular photoshoot.
Shell and her dogs live next to a family that owns horses. They're allowed to come over, play, and pet those majestic creatures. And, since Shell's German Shepherds are pawfectly behaved, they can come close to the horses.
Passing by their neighbor's fence, Shell spotted a stunning dark beauty approaching them. The dogs were thrilled to see a horse, so they came up to say hi.
Being a content creator on social media, Ashley immediately saw an opportunity to take a fantastic video of her dogs posing next to the horse.
The setup was fantastic! Both dogs were gorgeous black and tan GSDs, and the horse fashioned a deep chocolate shade of hair. They were stunning! They were twinning! It looked like the horsie was a distant cousin of the dog.
With a huge grin on their face, the dogs posed on their hind legs like pros. And, even the horse enjoyed the attention and took some poses.
The end result was incredible. A simple walk became a photoshoot worth a million bucks!
Shell posted some more photos, and I can't pick my favorite.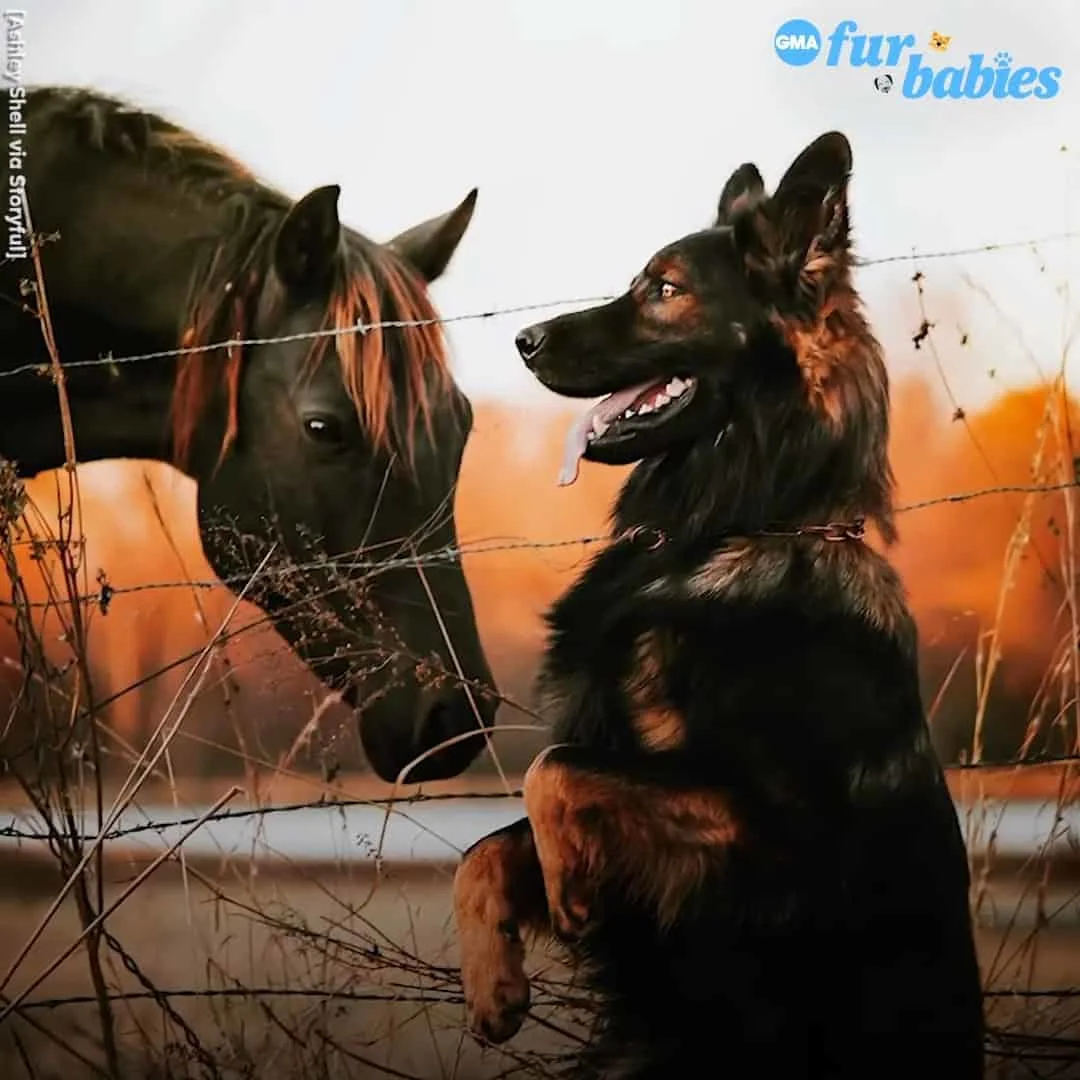 Can you?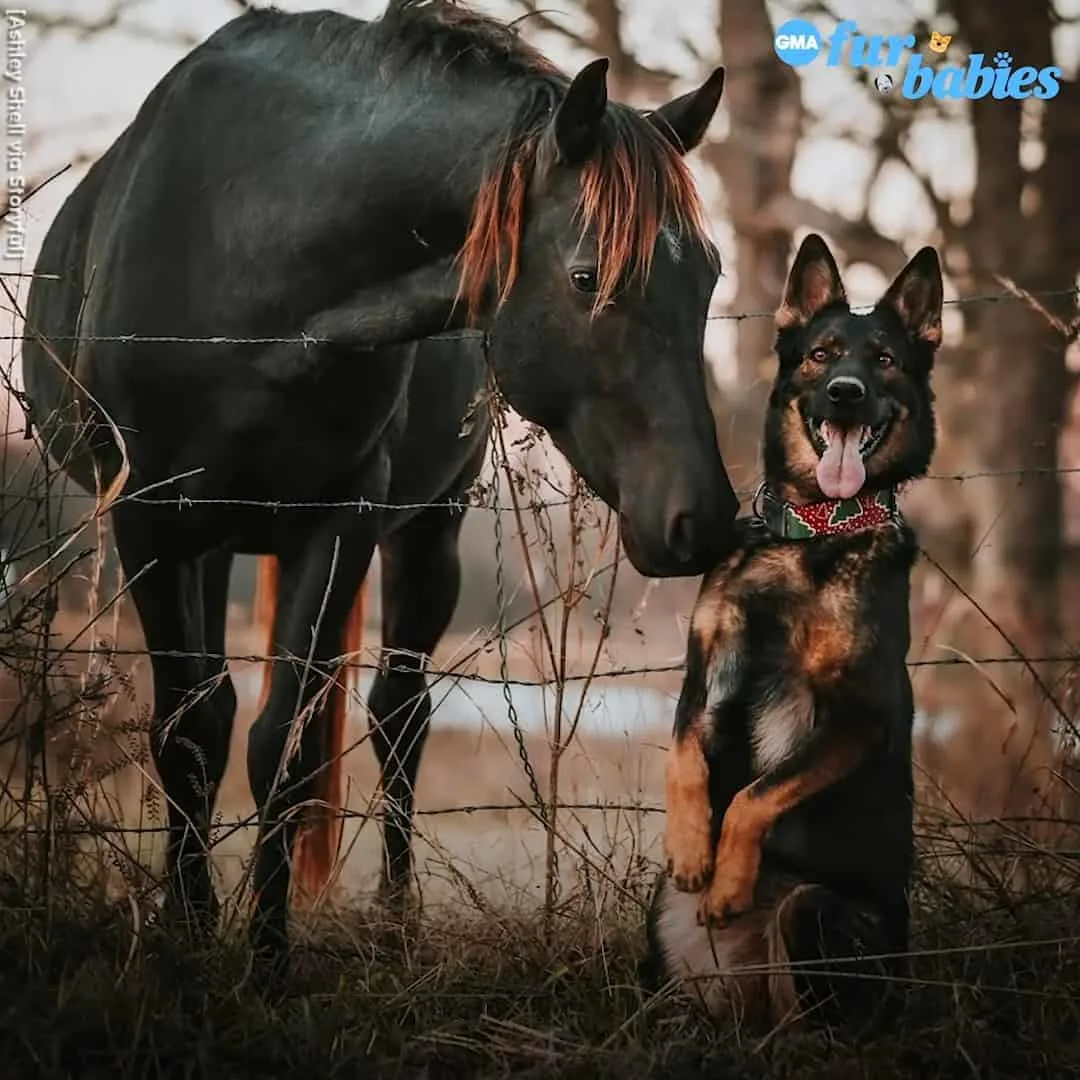 Going Viral
Shortly after posting the video of the photoshoot featuring the photos on her TikTok account, Shell and her dogs went viral. Everyone was talking about those two cool GSDs posing next to a horse.
The video reached so many views that it's incredible!
Today, almost seven months after its original posting in August of 2022, Ryker, Kai, and the horse have scored 1.9 million views! Pawmazing!
You can follow the adventures of the big Von Jakoba German Shepherd family here on TikTok. I'm sure you'll enjoy their daily content if you're a true GSD lover!
Ryker And Kai Aren't The Only Horse-Loving Dogs
Ryker and Kai, as well as their other brothers and sisters, like to occasionally visit their horse friends. But, they're not the only dogs that enjoy friendship with a horse.
Some pups like these noble creatures so much that they even ride on their back!
Robin, The Equestrian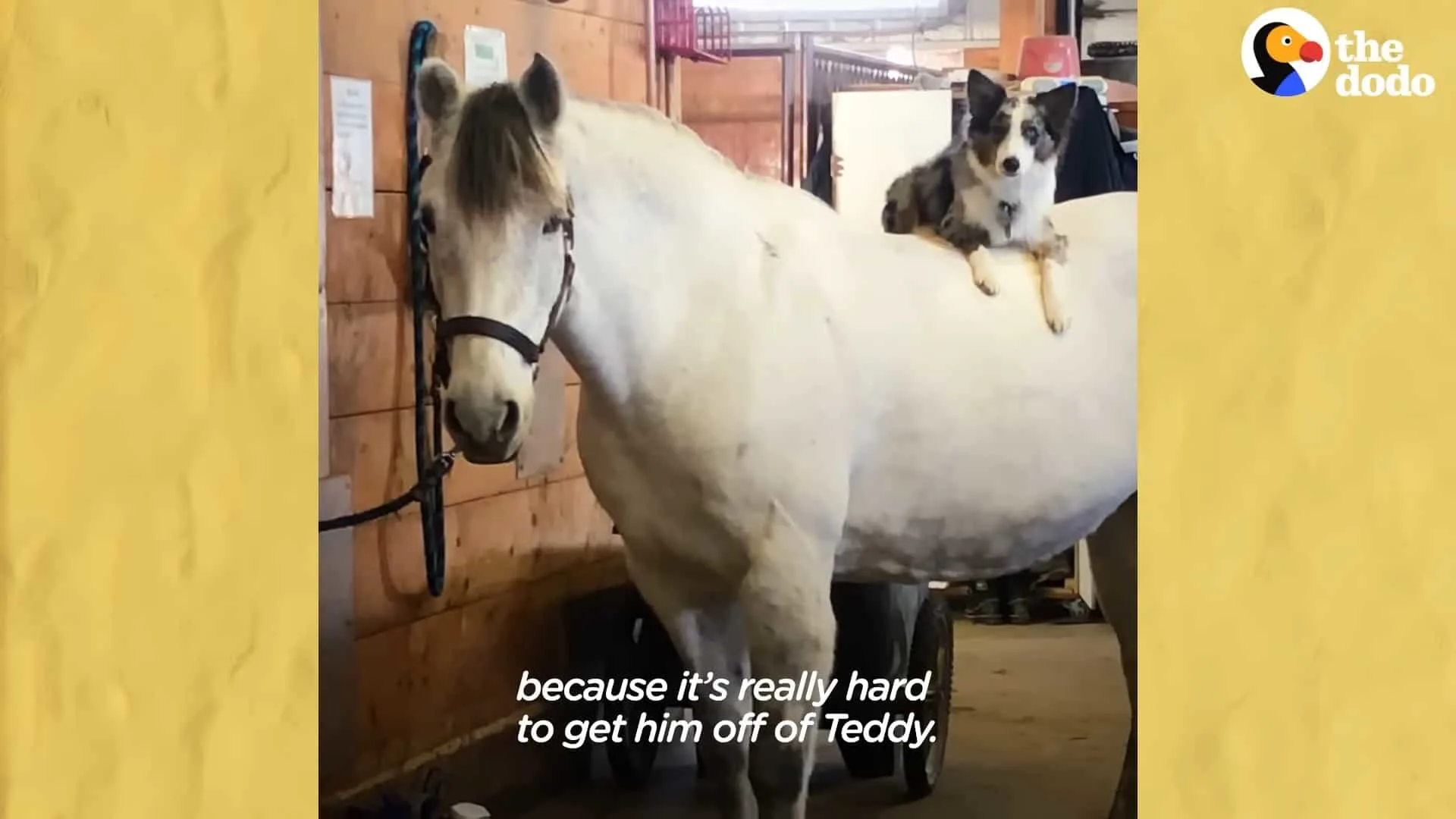 When Robin, a mini Australian Shepherd, first arrived at his new home, he never thought he'd meet a friend for life there, other than his hooman. Well, the small farm had lots of surprises for Robin, and one of them was Teddy.
Teddy, a stunning Andalusian horse, welcomed Robin into his life and accepted his fascination with horses as something normal… as if there were horse-loving and horse-riding dogs everywhere!
Teddy and Robin became best buddies instantly, despite all their differences.
Robin can only blame his hooman owner, Emily, for discovering his equestrian abilities. From the moment Robin arrived at the farm, his hooman tried something unusual: she placed Robin on Teddy's back, and the party started!
The Fun Never Stops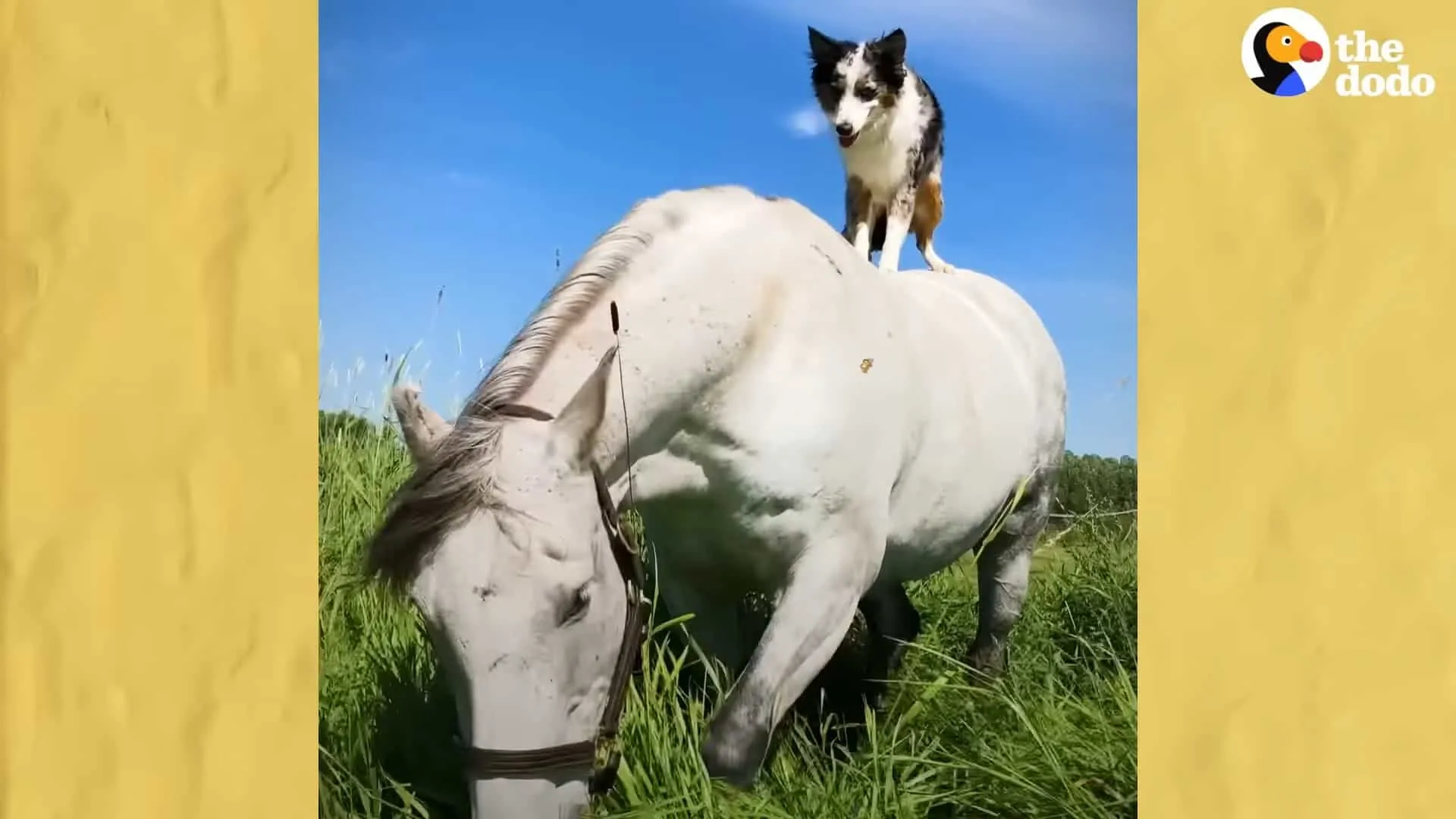 From the moment he opens his eyes in the morning, Robin rushes to see his buddy, Teddy, at the stables. They're always so excited to see each other, as if it has been ages since their last encounter.
Emily puts up her knee and helps Robin get on Teddy's back. Then, the ride begins.
As Teddy prances gracefully through the farm, Robin sits tightly on her back, balancing like a pro. Occasionally, he leans in and presses his tiny body onto Teddy's, as if he's hugging and thanking her for the pawesome view.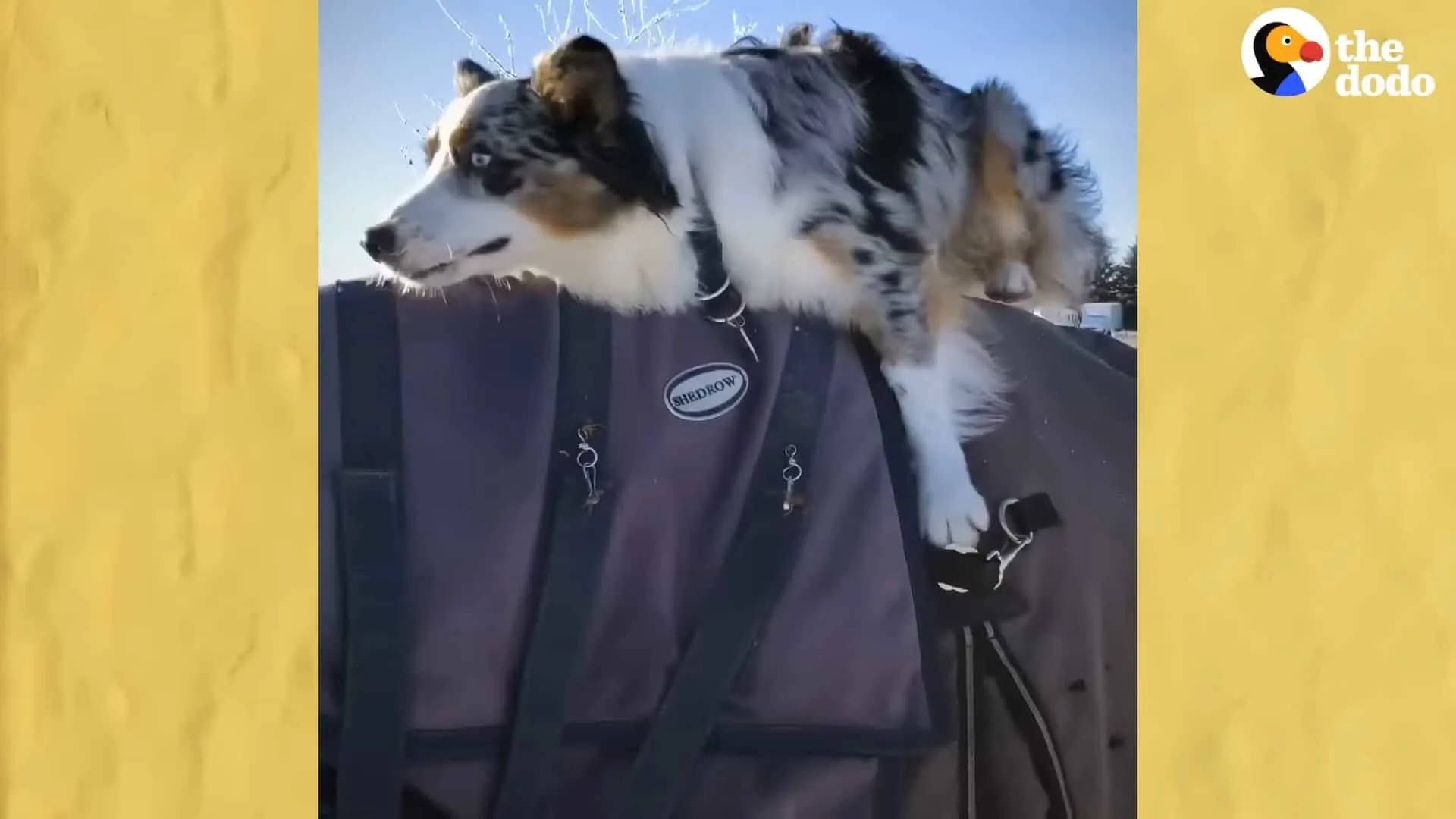 But, the ride-along isn't the only thing Robin and Teddy do. One of their favorite things is to play chase together.
Australian Shepherds are fast and agile dogs, but they don't stand a chance against the strength and the speed of an Adalusian. Teddy lets Robin believe he will make it to the finish line and beat her.
Just when he drops his guard and boosts up the confidence, Teddy takes over and outruns him.
The horse and the dog chase is hilarious. The two unusual buddies always have such a great time playing together.
If you ask Robin, he'd always say no to getting off Teddy's back. The ride is always too enjoyable to quit.
Going Viral Vol. 2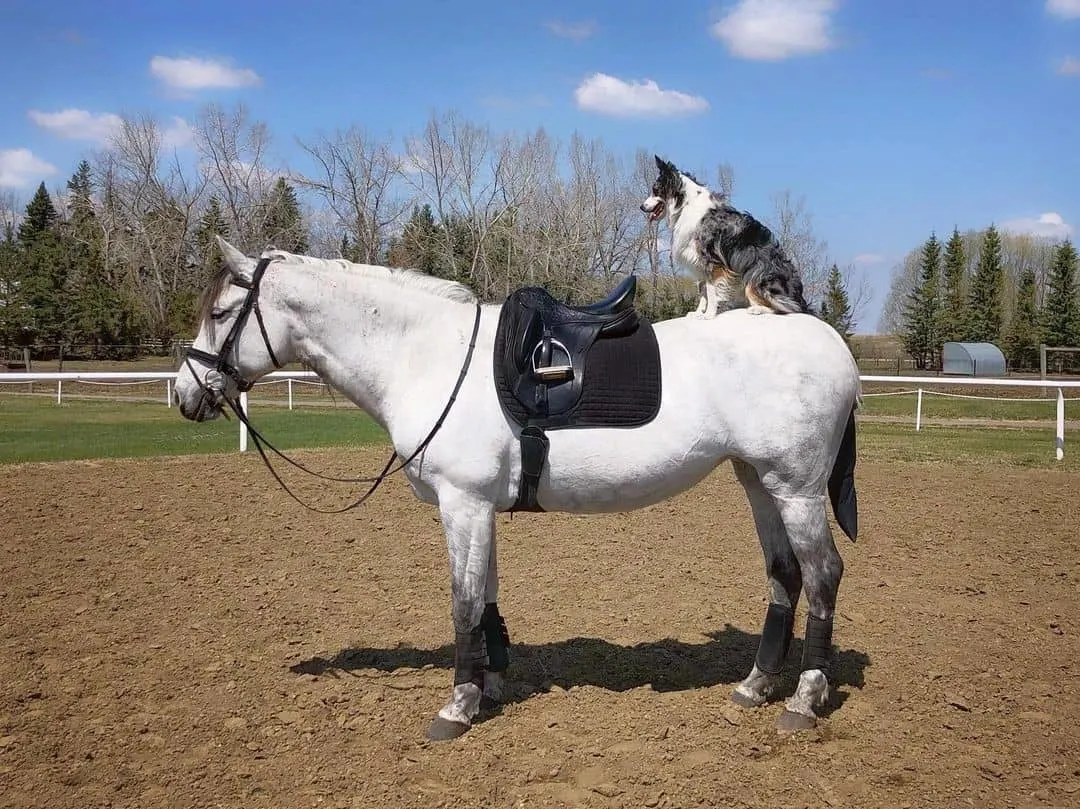 The Dodo discovered Teddy and Robin some 8 months ago. The odd couple has gone viral, and their joint Instagram account is reaching more people by the day.
At the moment, Teddy and Robin enjoy sharing their daily adventures with almost 12k of their followers.
If you want to see more of this equestrian and his horse, you better follow them on Insta!
You see, dogs… the kindest souls of them all, can be friends with anyone!