Stray dogs live an uncertain and harsh life on the streets. They don't have their own humans who would take care of them and love them with all their heart.
The pups have no choice but to roam the streets and look for food leftovers.
Mac was a scared and distrustful stray pup who lived a life filled with uncertainties. People walked past her, and nobody helped her until one day, a very compassionate and kind person came her way.
Meeting Mac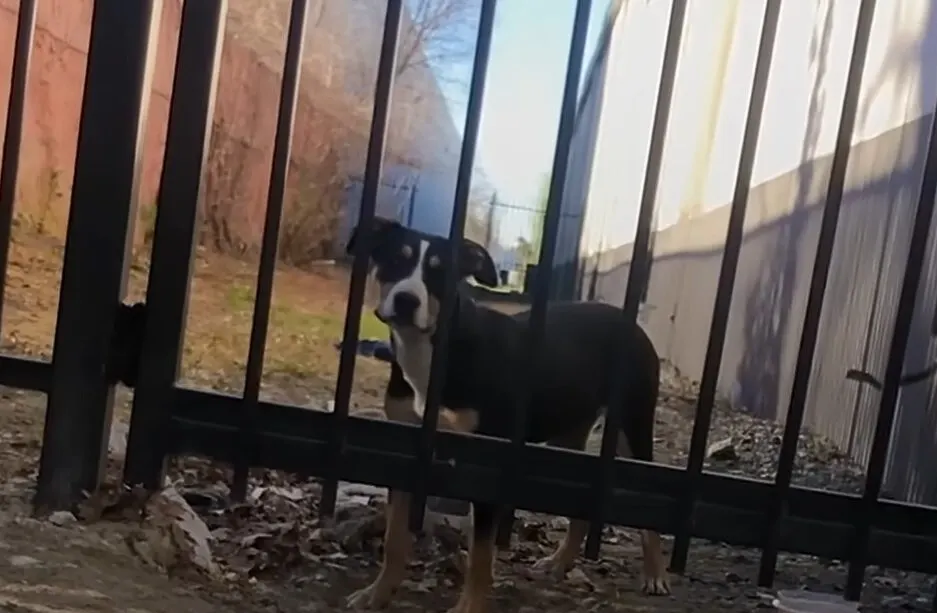 When Amelia saw the dog for the first time in a trash-filled alleyway in Sacramento, California, she was drawn to help her. She approached the pooch, who started barking at her. She was frightened and skittish.
Amelia tried to appease her, and ended up spending hours trying to win her trust that day. After seeing that the dog, later named Mac, was still skittish, she decided to visit her every day at the same time.
She fed her and talked to her. Little by little, the doggo began to get used to her.
"Then I could start to see her personality come out a little bit, and it was so special! I would wiggle my fingers, and she would jump and puppy-bow and bark. Her tail was wagging, and she was playing," Amelia said.
Amelia Wins Her Heart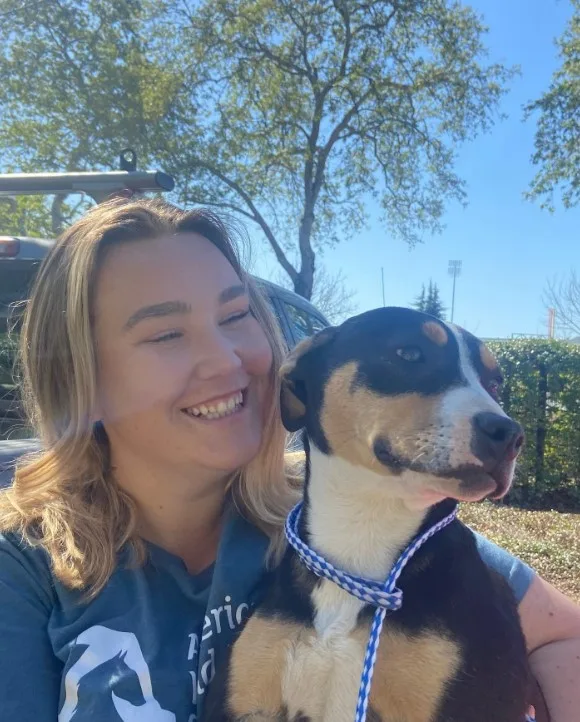 Eventually, Mac let Amelia pet her for the first time. The canine looked a bit nervous, but then she looked at Amelia with loving eyes and gave her a kiss. Amelia knew that Mac enjoyed her cuddles and she was hopeful that she would soon win her heart.
She continued visiting the pup and spending a lot of time with her.
After two weeks, she succeeded in gaining Mac's trust. The delightful doggo cuddled with her all the time and Amelia decided that it was time to take her home. She carried the pooch into the car.
At first, Amelia wanted to find her the perfect home. She didn't mean to keep the puppy, but after she brought her home, everything changed. The sweet canine fit right in, and that was when Amelia realized that Mac belonged with her.
"We cuddle every night. She just wants to be with me. I feel so in love with her, and so comforted with her. I was like 'That's it! She's my dog. She's not going anywhere."
Mac Enjoys Her Perfect Life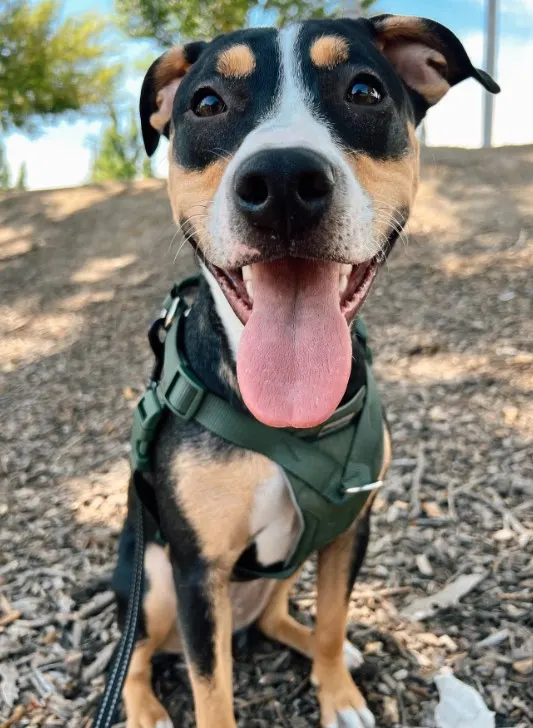 Mac moved to Oregon with her mom, and she fell in love with her new home. She felt overjoyed and she began enjoying her life to the fullest.
Amelia feels grateful to have Mac in her life. She became her best friend and her partner.
Mac often posts updates about her adventures with her mom on her Instagram account. The doggo loves going hiking and rolling in the grass. She adores her mom, and she's a real cuddle bug.
We're thrilled that Mac turned her life around and that she blossomed into a happy dog. She was lucky to meet Amelia who helped her and gave her the best possible life.
There are still many strays who need our help. If you notice a stray dog, please reach out to a local shelter or a rescue. By doing so, you will be helping these defenseless pooches get a roof over their head and becoming one step closer to finding their forever home.