Bentley was not like the other dogs. The word "jealousy" doesn't exist in his world. When his baby brother was born, Bentley knew the two of them would become best buds for life!
"At the hospital, we wrapped our baby in a blanket, then passed [the blanket] on to my parents, who had Bentley, to let him sniff and get familiar with his scent," Kelly Madsen, Bentley's mom, told The Dodo.
"When we finally brought our baby home, we kept him in his car seat, and Bentley ran right over to sniff him and wag his tail excitedly. Bentley has been very, very gentle with him, and seems to understand already that he is part of our pack."
Bentley took his role as a big brother quite seriously. He knows his responsibilities. Being so protective of his brother, this pooch insists that he's never to be left alone without his little bro.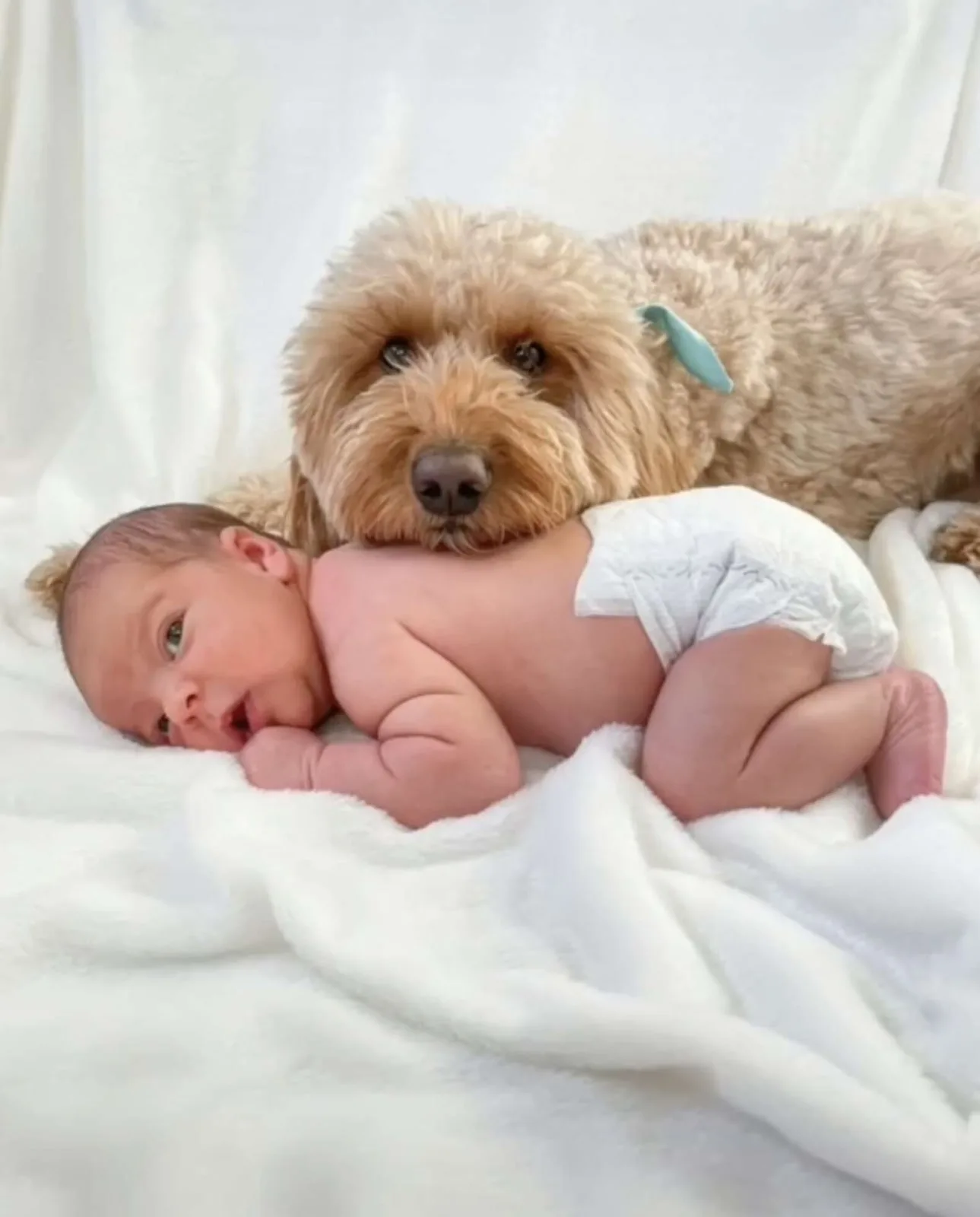 "Whenever he hears a cry, he runs over and begins whining to alert us that the baby needs us," Madsen said. "We have a bassinet where he takes naps, and Bentley gets very upset when we put him in it because he's unable to directly see the baby."
Bentley is the head supervisor of anything that happens around the baby. He's there to monitor the baby and make sure he has everything he needs. Talk about a glorified nanny, huh?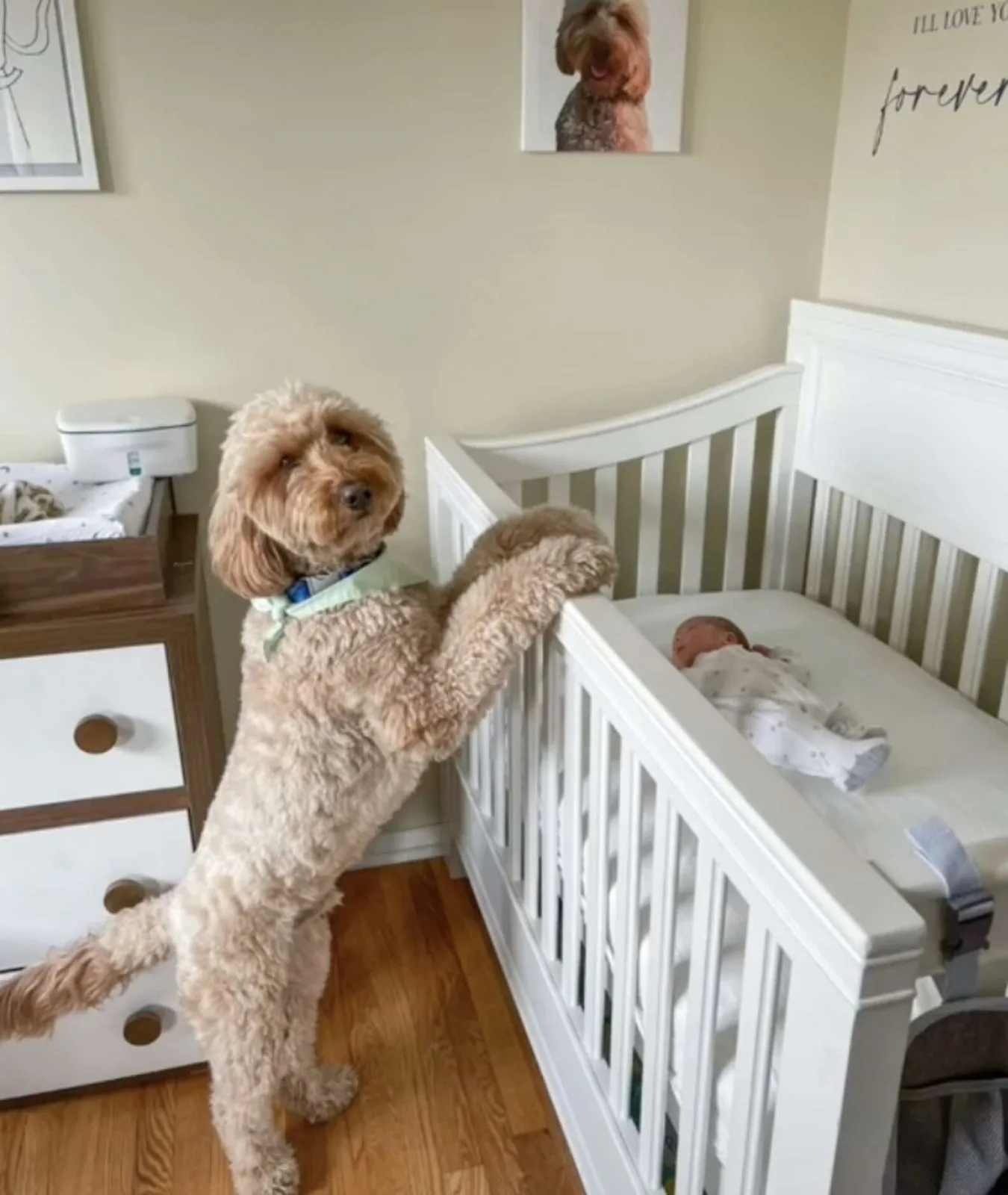 One day, Bentley's mom and dad decided to throw a newborn photoshoot for the little bundle of joy. Of course, Bentley was there to make sure things went as they should. Only one thing was missing: Bentley was not in the photos! It had to be changed quickly!
It wasn't planned for Bentley to be in the photos, but he really gave them no choice.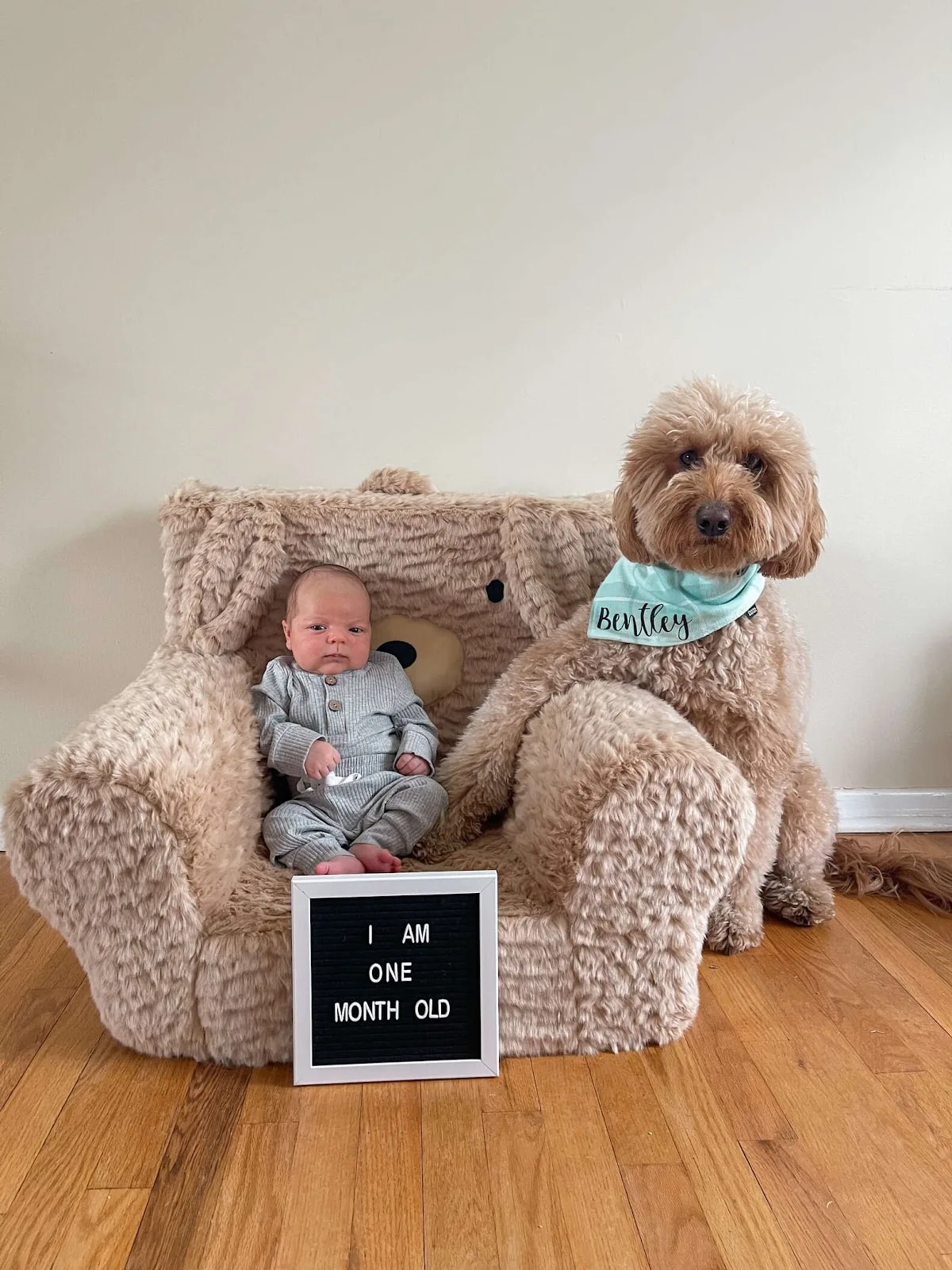 "Bentley insisted on being right by the baby, so there was no option to take them without him — and they turned out better because of it," Madsen said.
Madsen managed to snap a bunch of adorable photos of the unusual duo and the final result amazed everyone. The photos were absolutely perfect!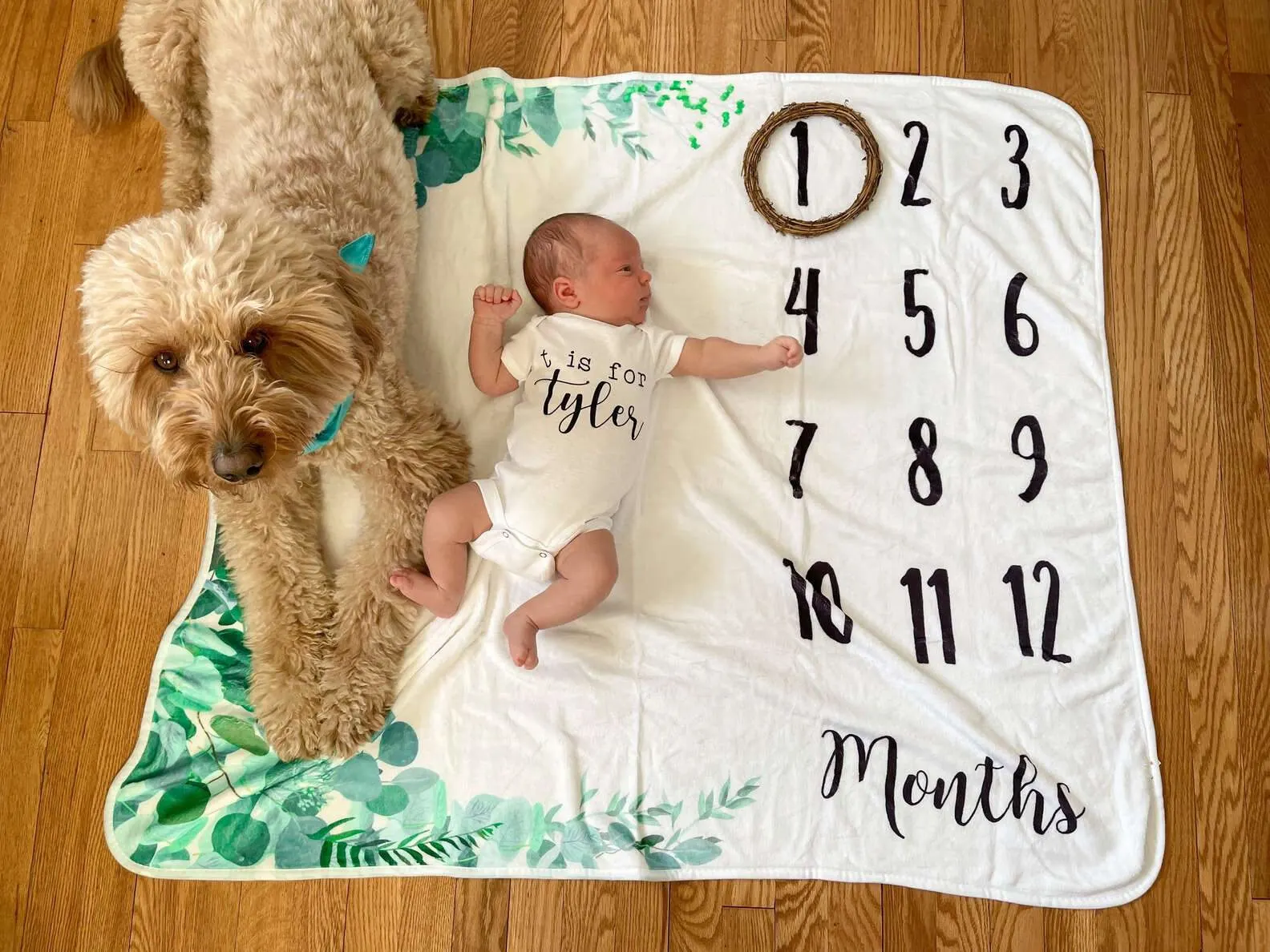 "I love the pictures; it's incredible to see the bond between our two kids, even if one is a little bit furrier than the other," Madsen said. "Bentley was our first child, and it warms my heart to see how welcoming and loving he is with him!"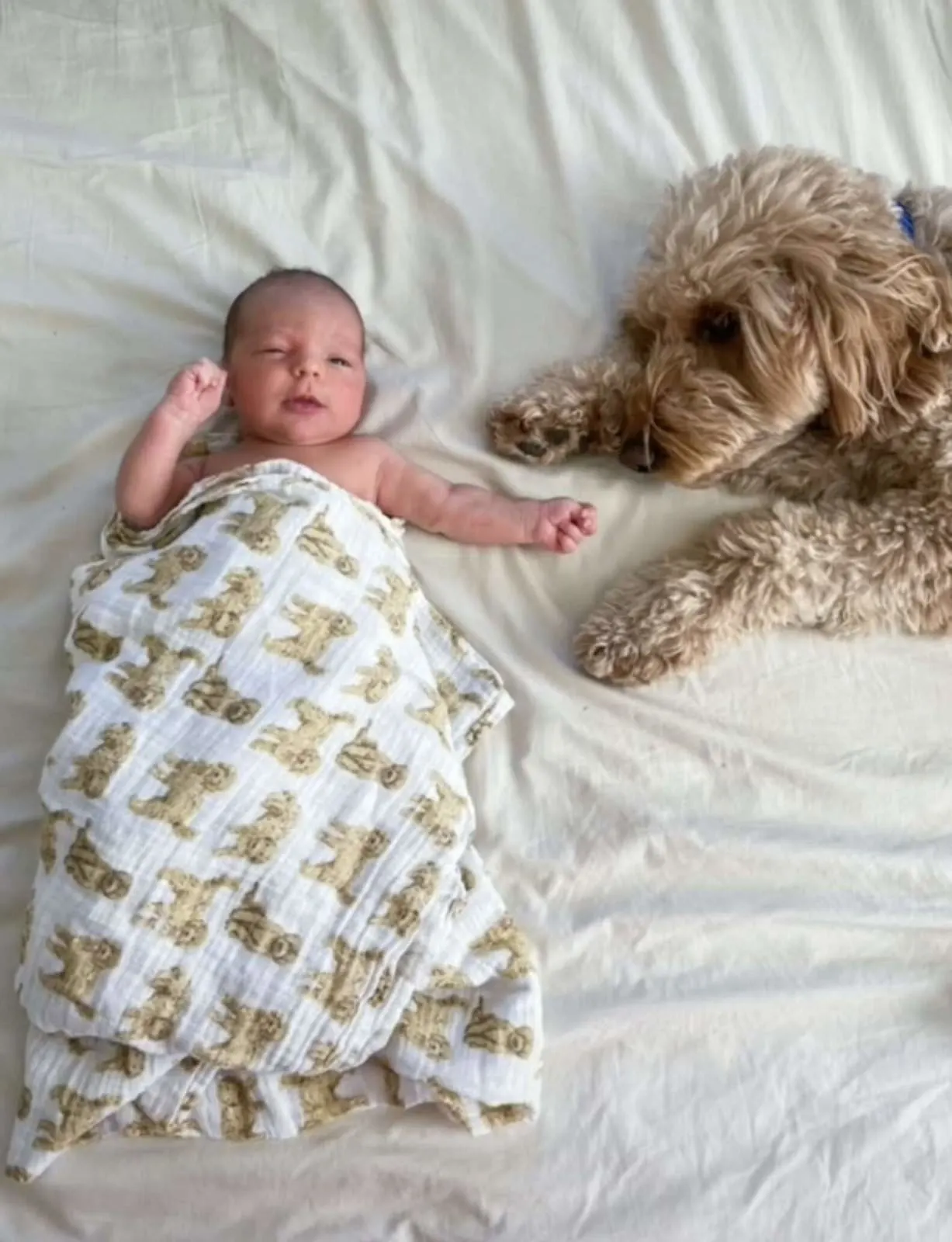 Being a big brother is the greatest thing Bentley could ever wish for. He can't wait for the baby bro to grow up and make mischief together.
Fast Forward a couple of years…
Bentley's family is growing!
In January 2023, Kelly Madsen and her family welcomed a baby girl named Rachel Alexandra. Mazel Tov!
Bentley and his younger brother Tyler were thrilled to become big brothers. You can follow the adventures of this Doodle-loving family here.